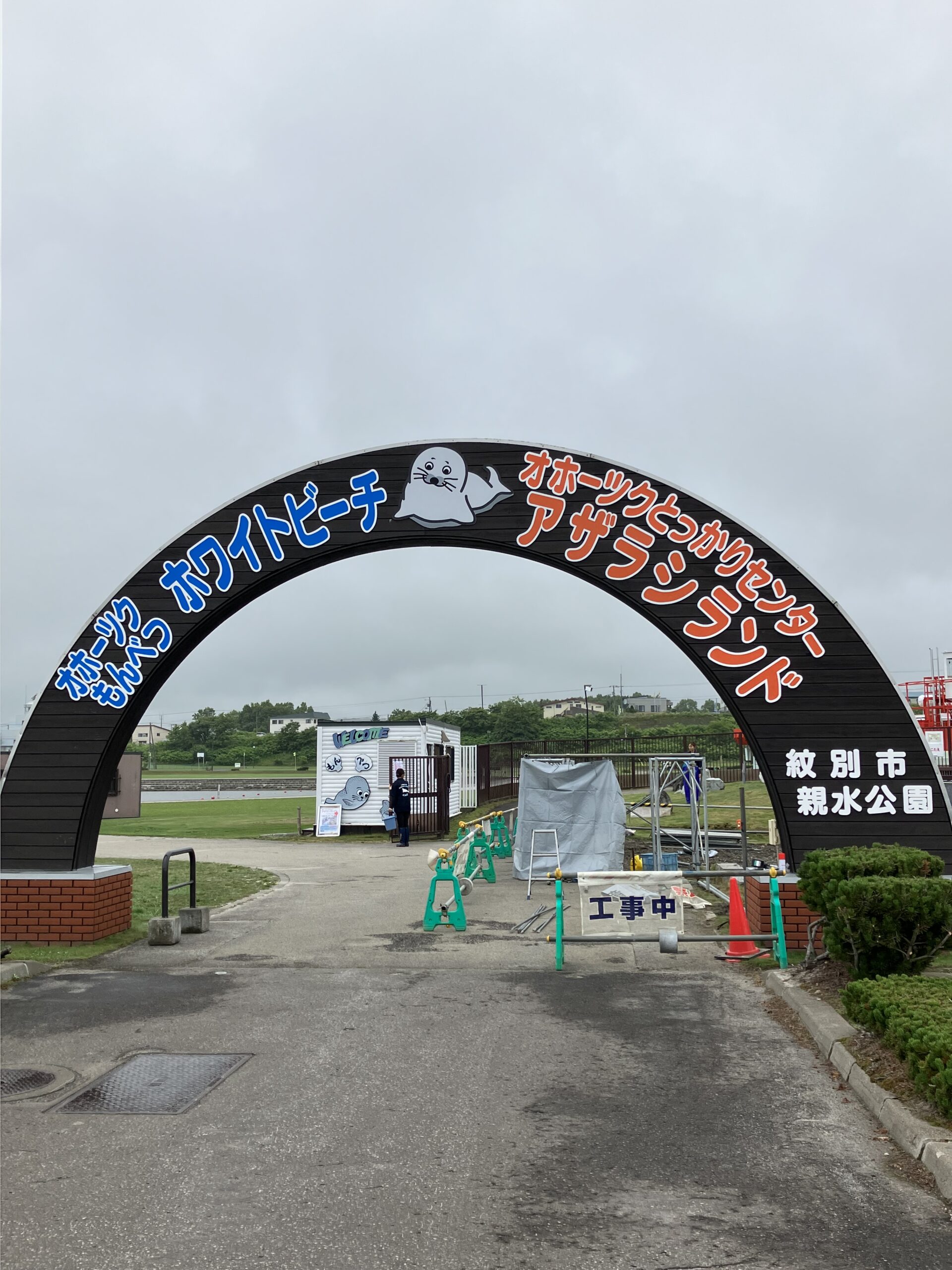 Tourist Guide to Okhotsk Tokkari Center & Azarashi Sea Paradise
As a self-proclaimed seal enthusiast and the sole author of Seal the Deal Travels, it was imperative of me to visit Hokkaido to visit some of the most adorable spotted seals I've seen on Instagram. But, where they are isn't easy to get to since it's in a small town called Monbetsu in northern end of Hokkaido.
Getting there takes a bit of planning and preparation as Hokkaido's public transportation is less developed compared to mainland Japan, especially once you're north of Sapporo. I recommend staying at least 1 night in Monbetsu to get the full experience.
What's in Monbetsu, Hokkaido?
Monbetsu is a fishing town known for their crabs by the Sea of Okhotsk, and drift ice during the winter. I don't claim to be an expert of the place, but I was intrigued by many of the seal visuals this town have. Most prominent one is the town's mascot called Monta, a seal wearing a happi coat and a clam on his head.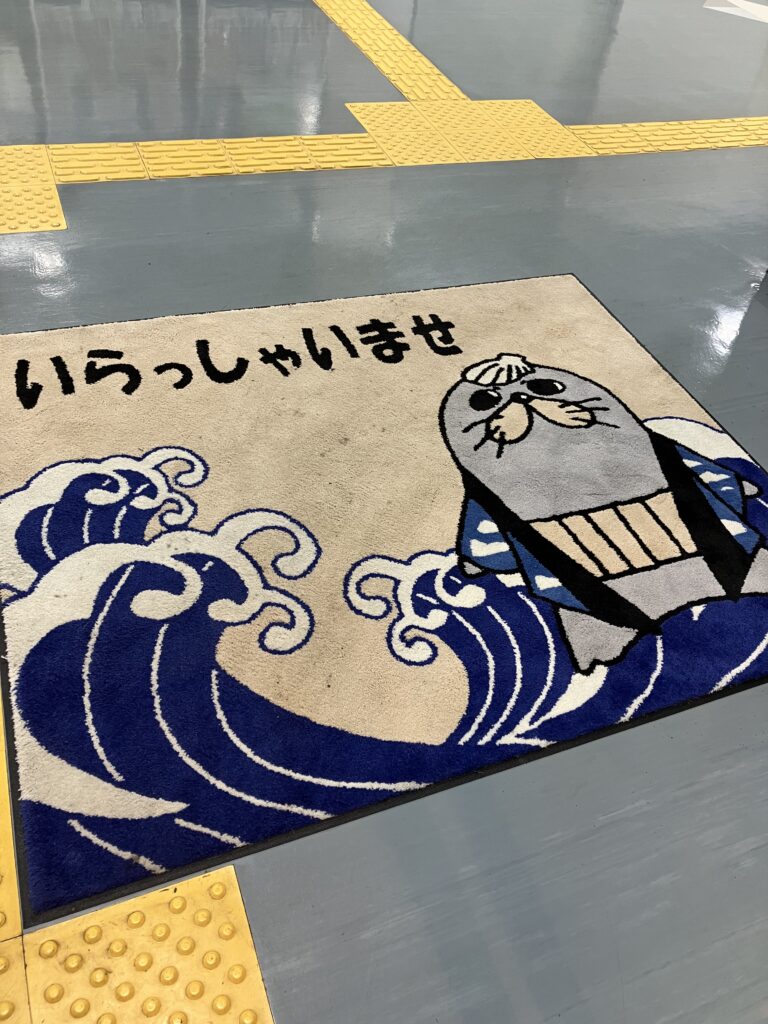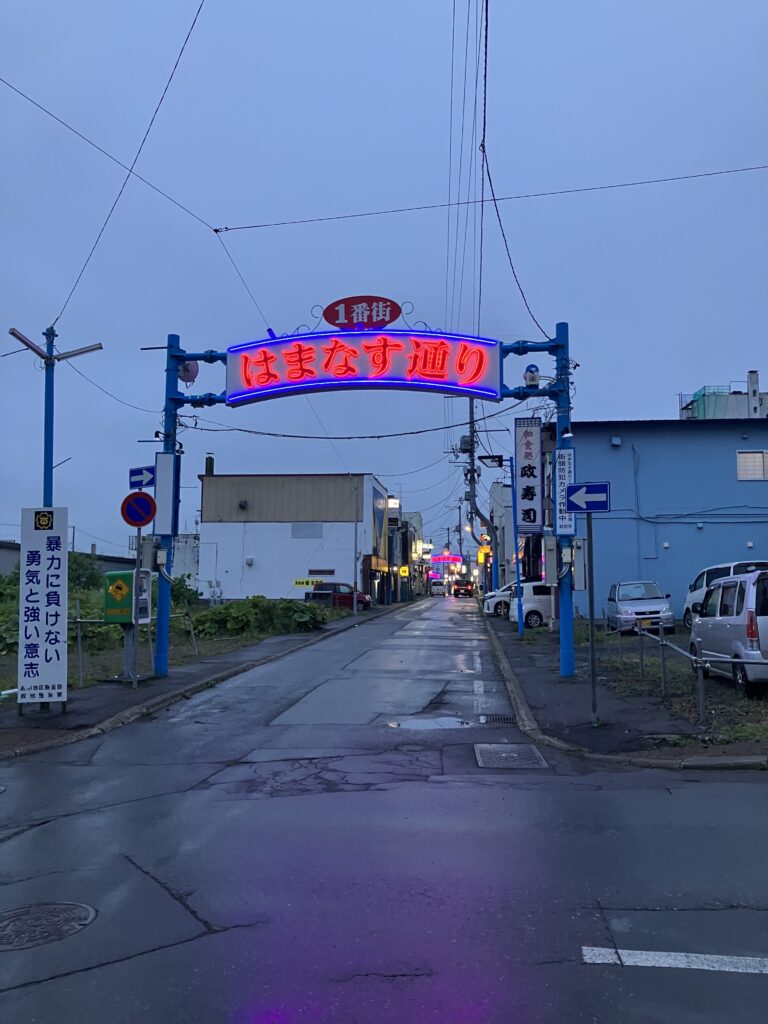 For accomodation, I chose the Monbetsu Prince Hotel as it's probably the most accessible to get to Okhotsk Tokkari Center and the Monbetsu Main Bus Terminal.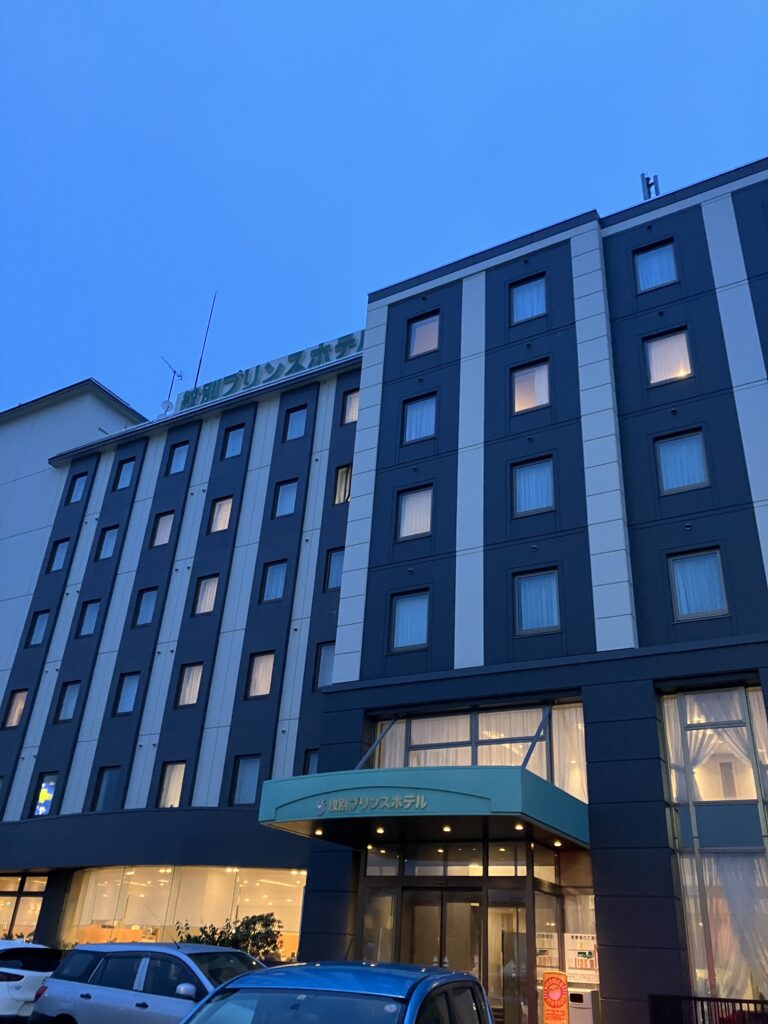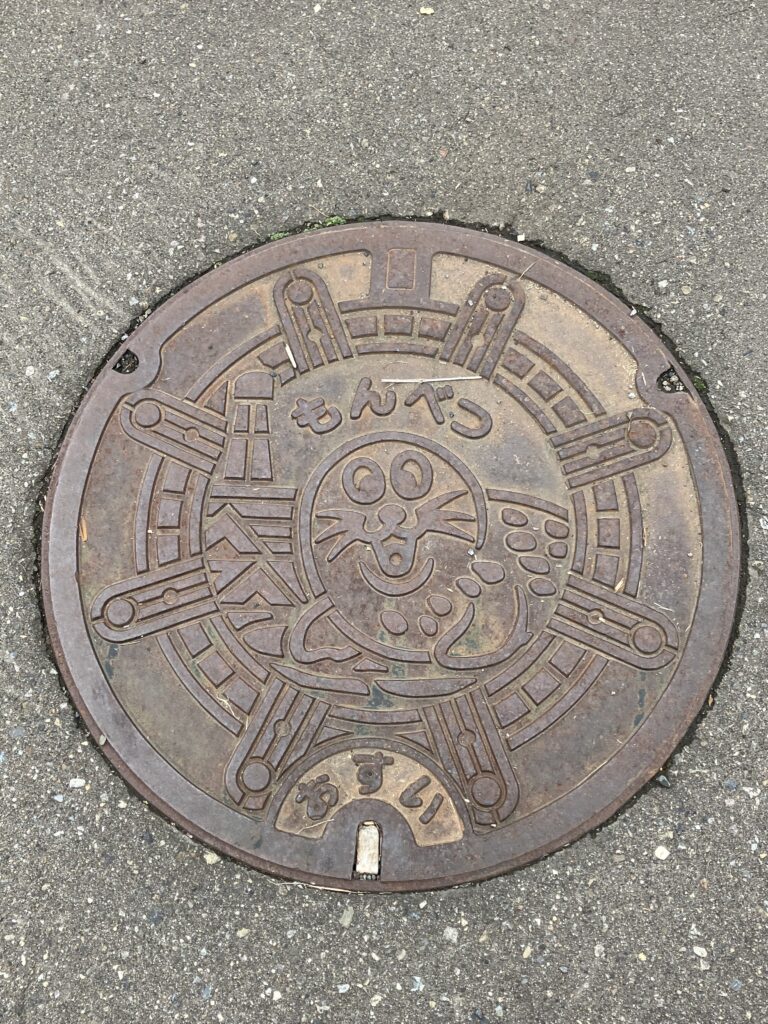 What to Eat in Monbetsu
Since I only stayed a night in Monbetsu, I only managed to eat at 2 places. For dinner, I can recommend Sushimoto. It's a sushi place owned by an old Japanese couple.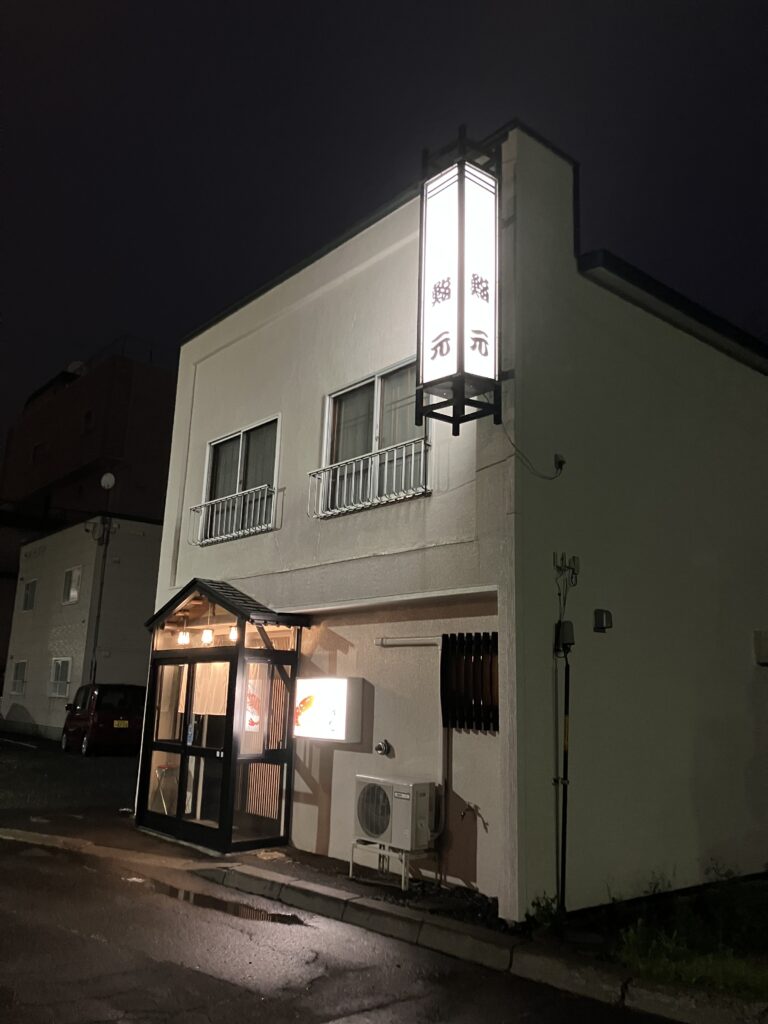 The prices are very reasonable, and since you're in a seaside town, you'll know that the sushi will be great! The set menu costed around ~$24, which I found to be great compared to what I have in the US. They'll accept credit card as well, even American Express.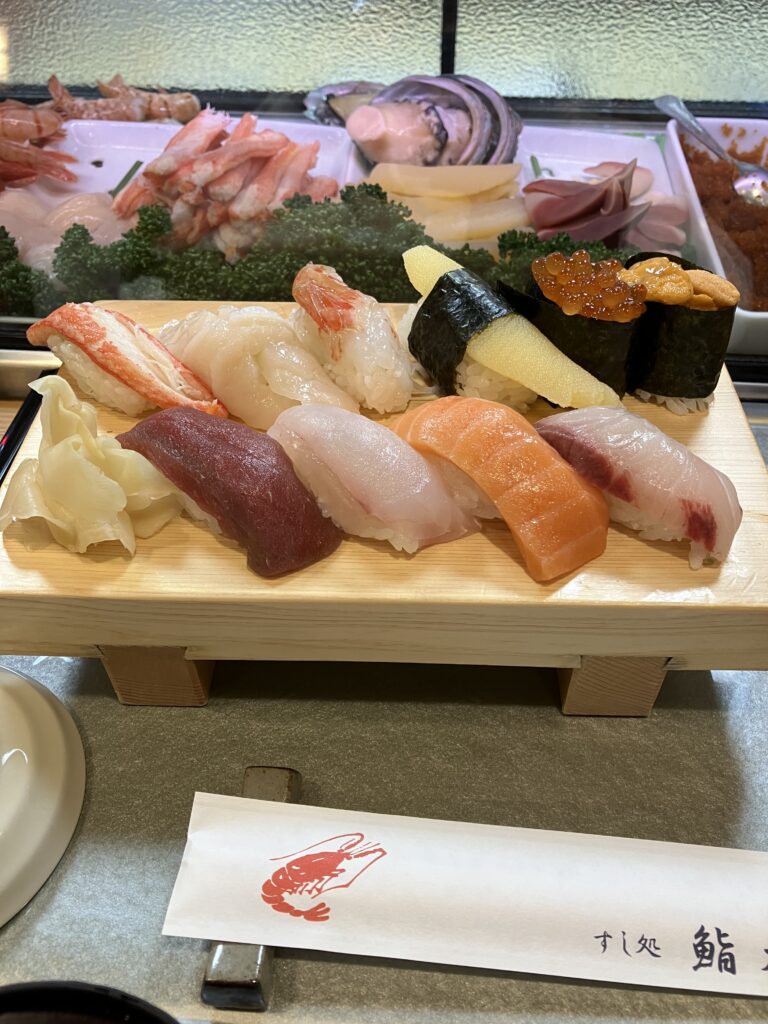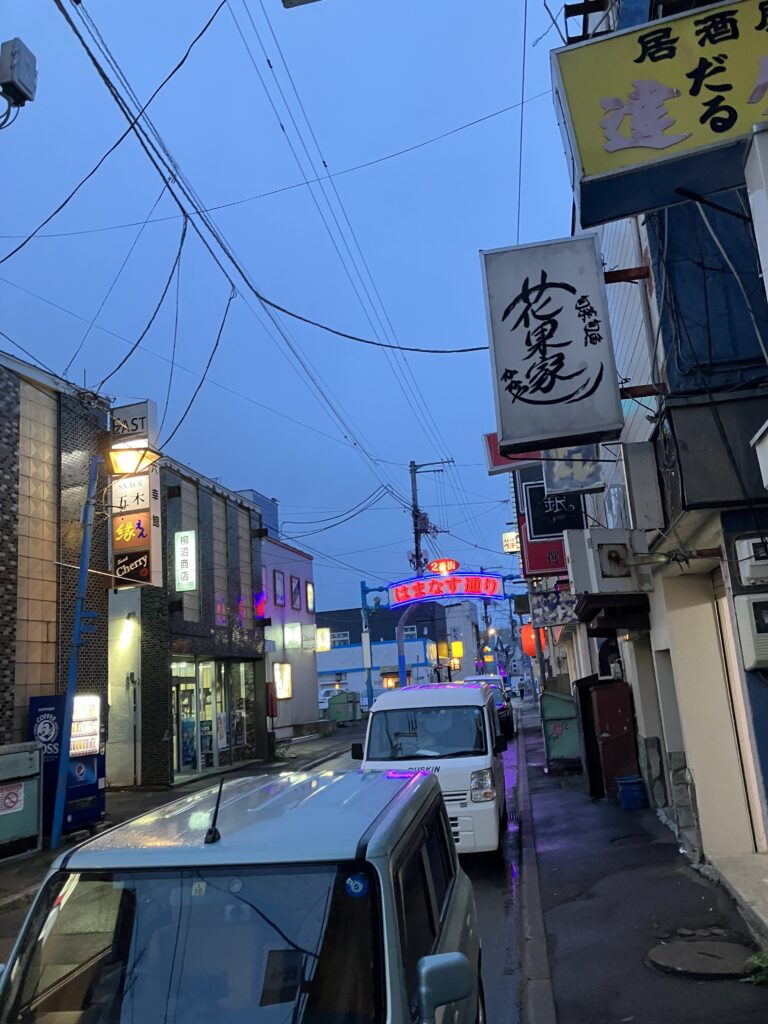 If I had the time, I would've explored these shops that I encountered midway to my hotel from the bus station to see if there are good eats. They're very hard to miss!
Okhotsk Tokkari Center
Getting to the Okhotsk Tokkari Center from the Monbetsu Prince Hotel took roughly 30 minutes of walk while following the Google Maps directions. While there may be buses to get there, I found that the schedule is pretty sparse, so I just walked all the way through. The walking scenery is pretty uneventful as you'd only see workshop buildings and factories.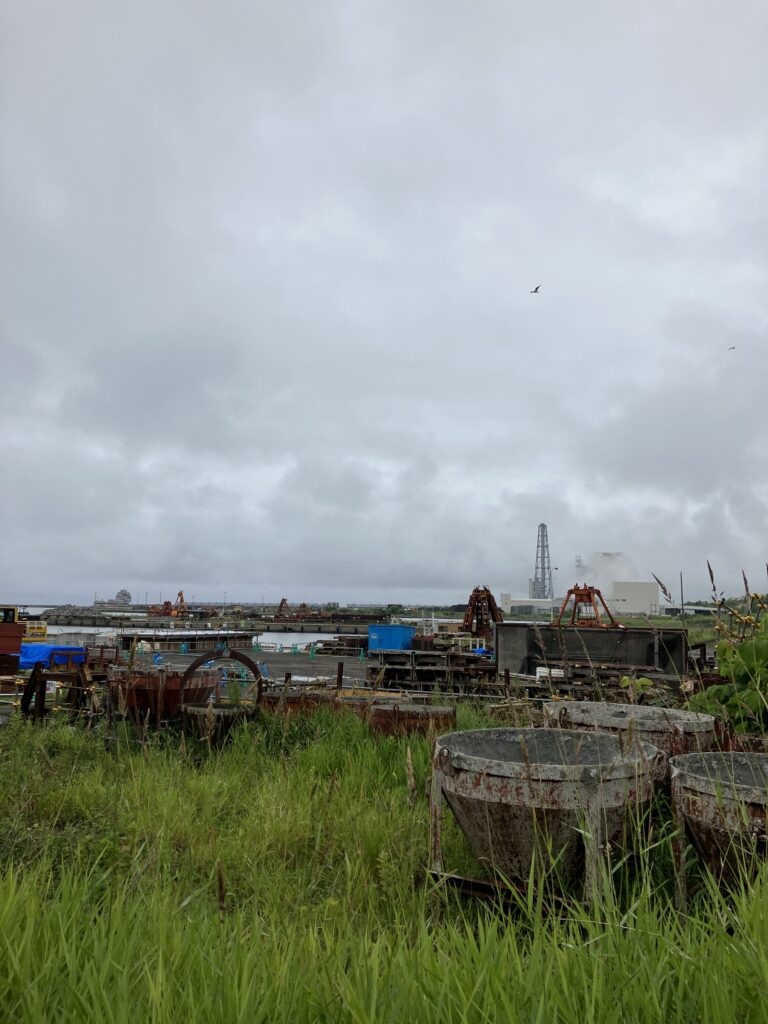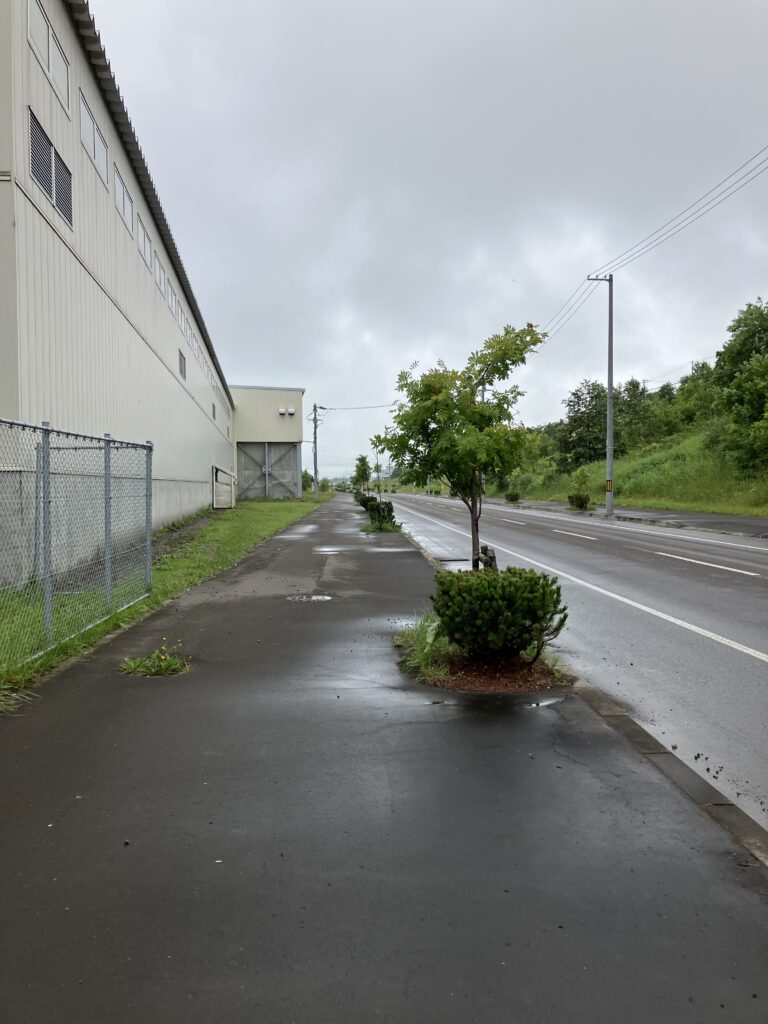 Eventually, you'll see signs leading to Okhotsk Tokkari Center. Near the center, there's a Garinko Station that have food court, convenience store, and gift shop for seal-themed goodies.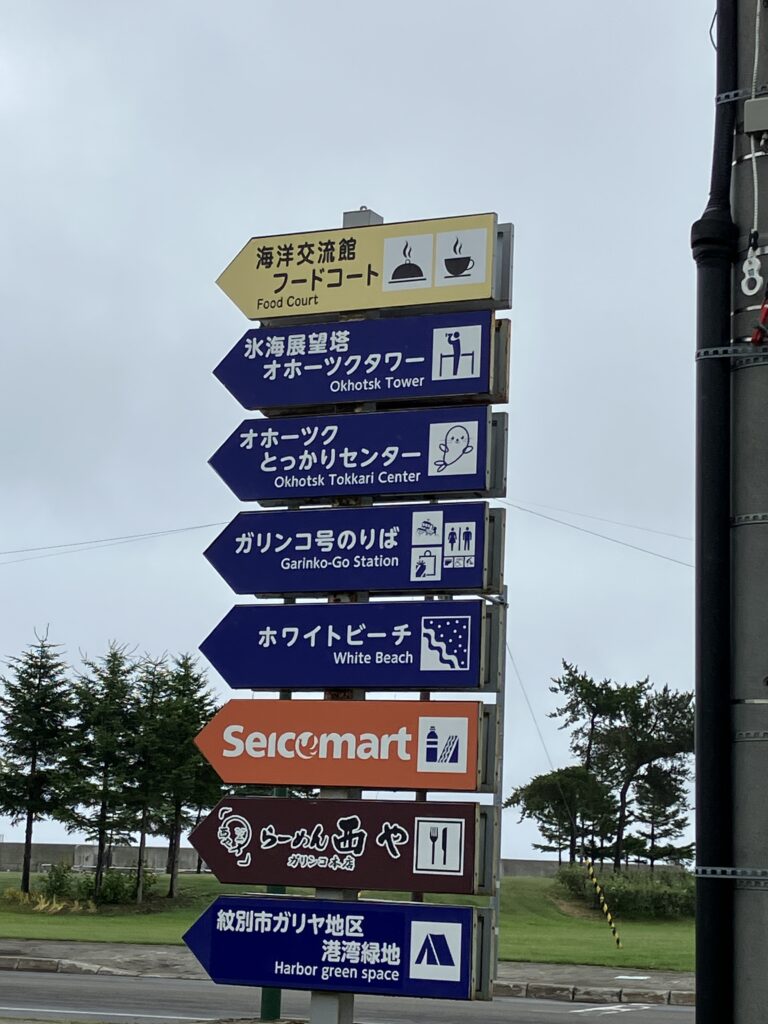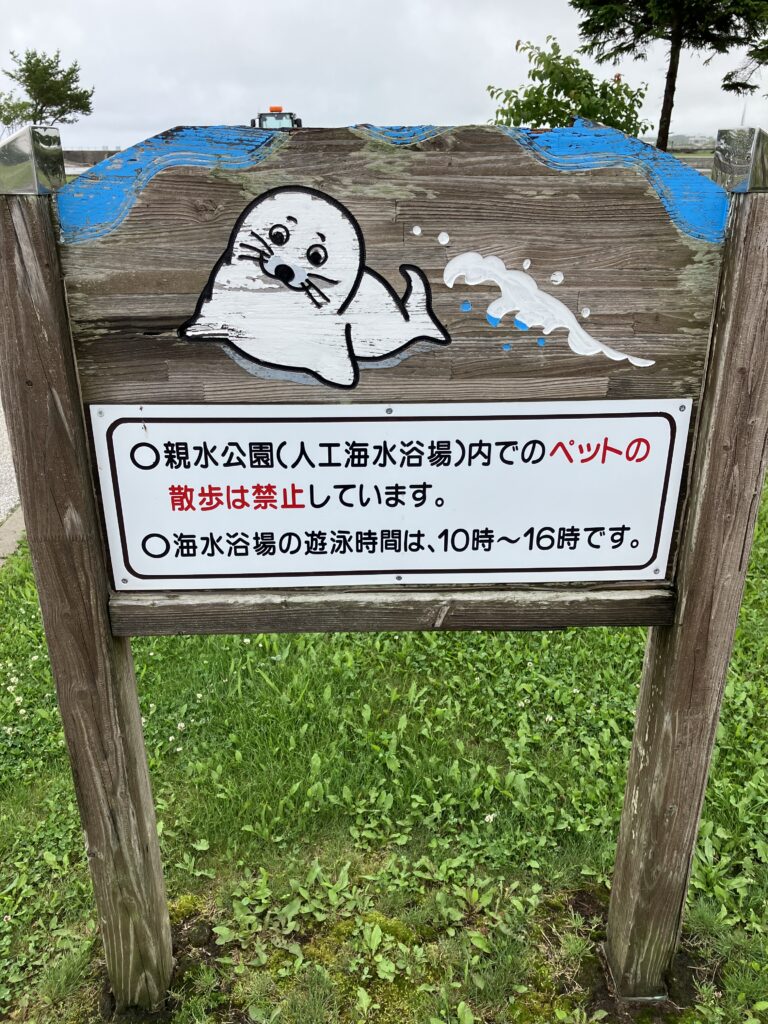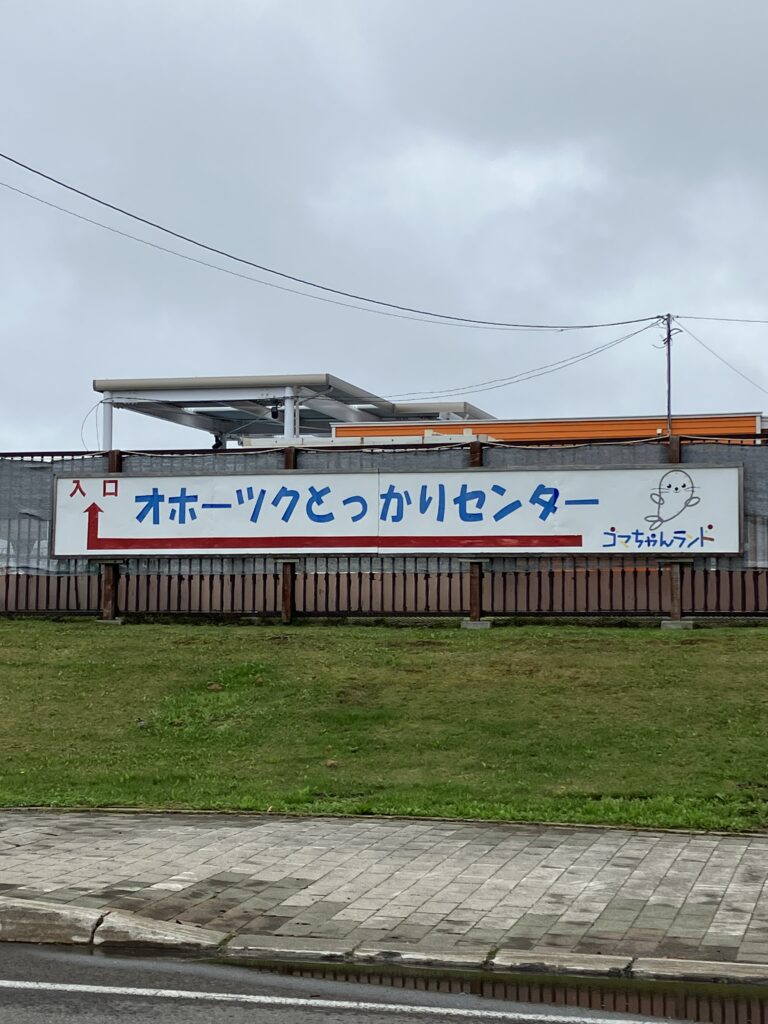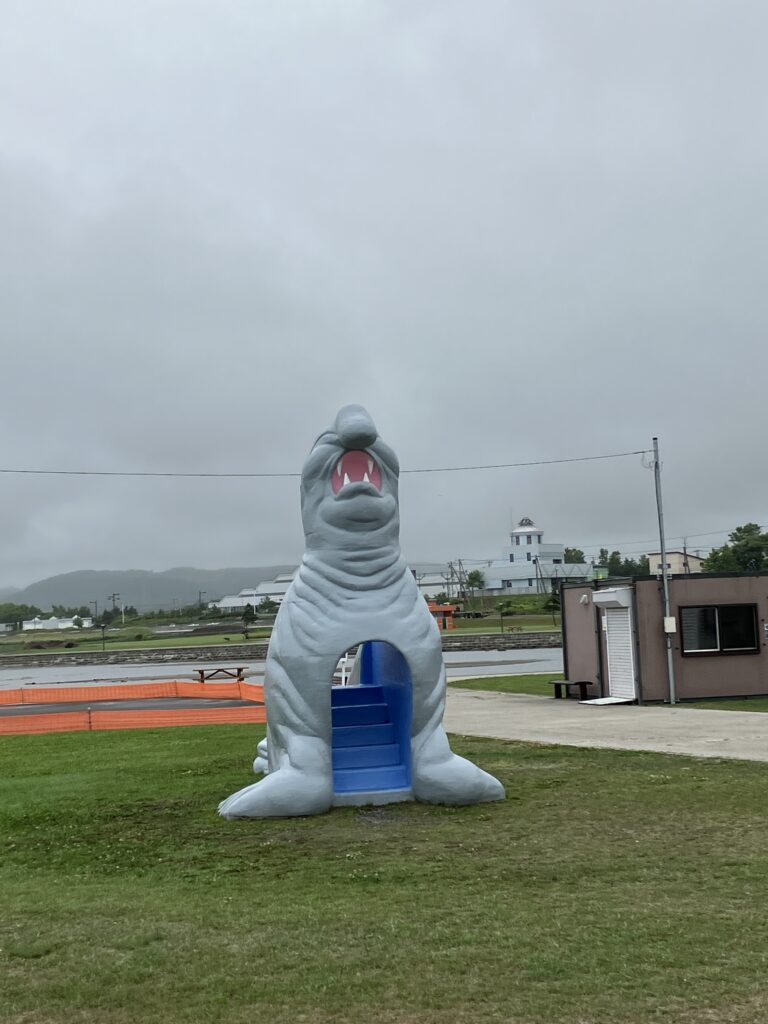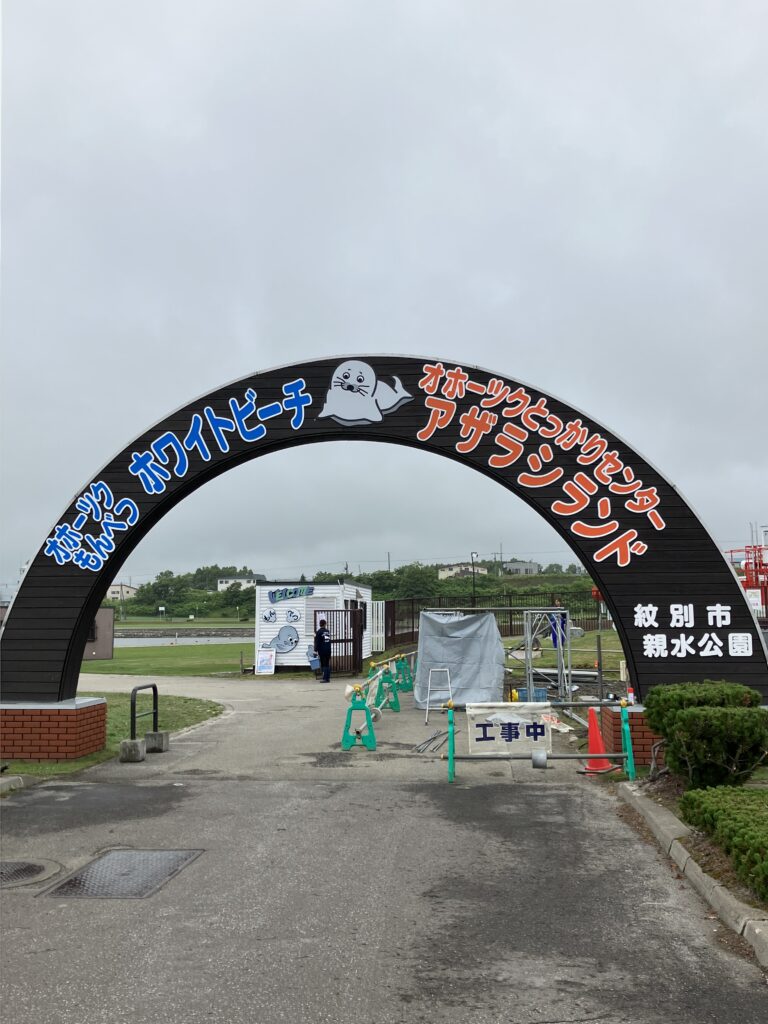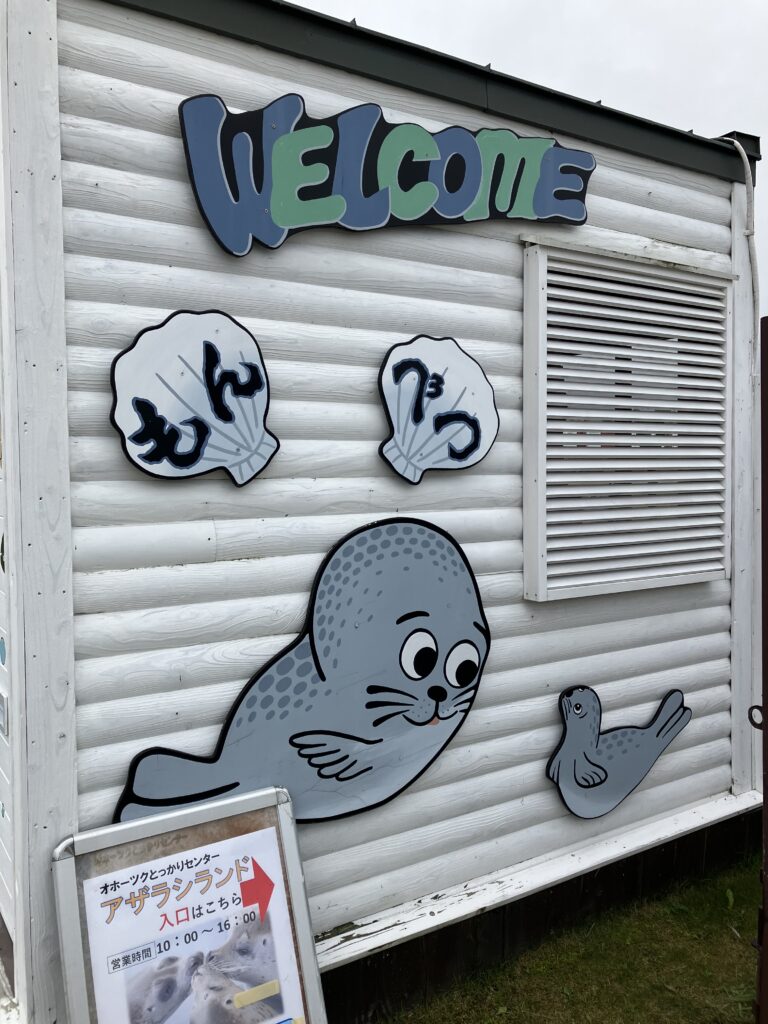 Officially, the seal center opens from 10AM to 4PM. I recommend getting here at any time before the feeding times. These chunky animals eat 5 times a day… at least?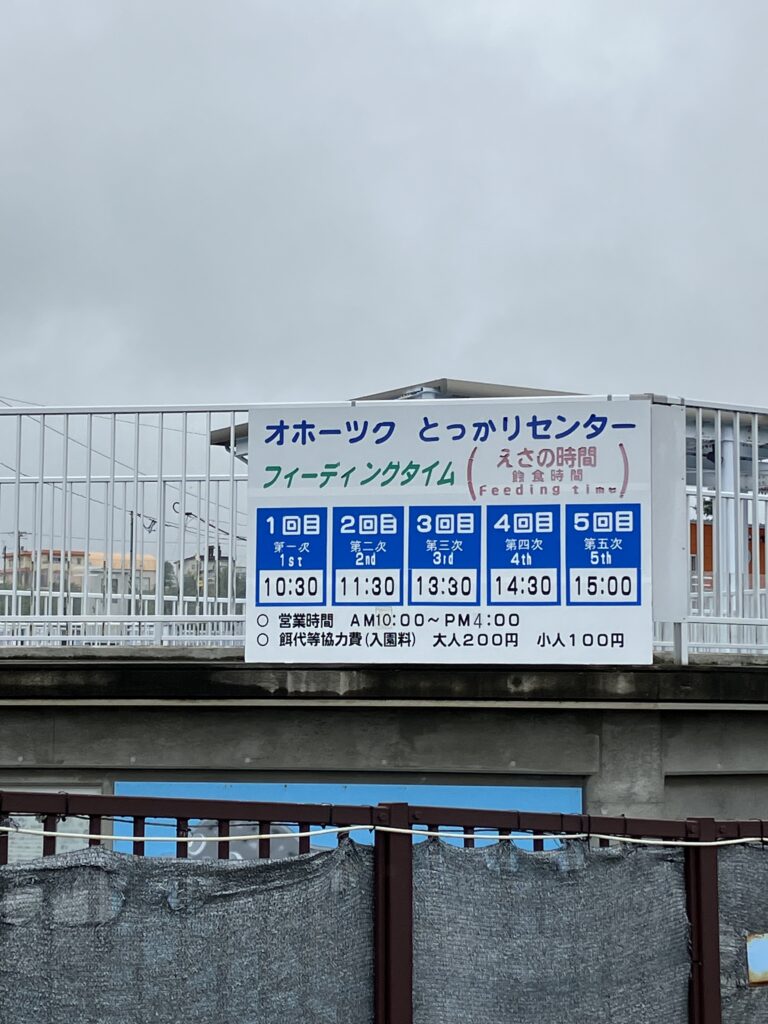 During feeding times, all the seals will gather around the caretaker. They may do tricks as well. Outside of those times, you can see them floating around, chilling, and going in and out of the pools they're in.
I witnessed the feeding of a seal named "Yo-chan." She was very polite by bowing before being fed, and waving to everyone watching!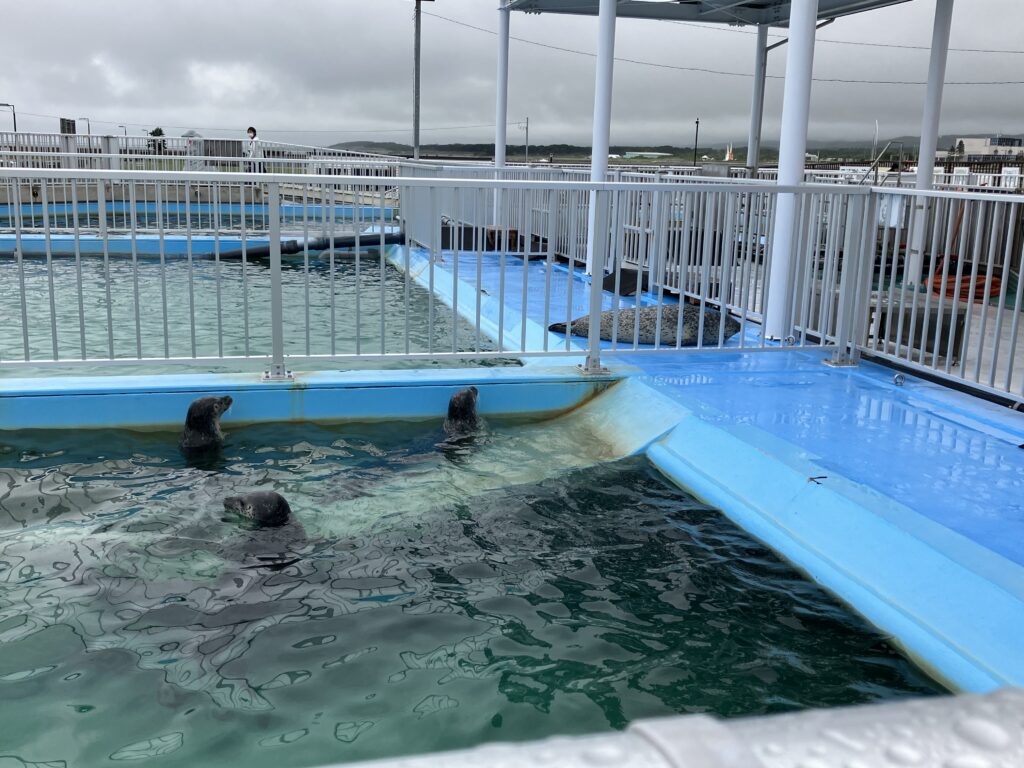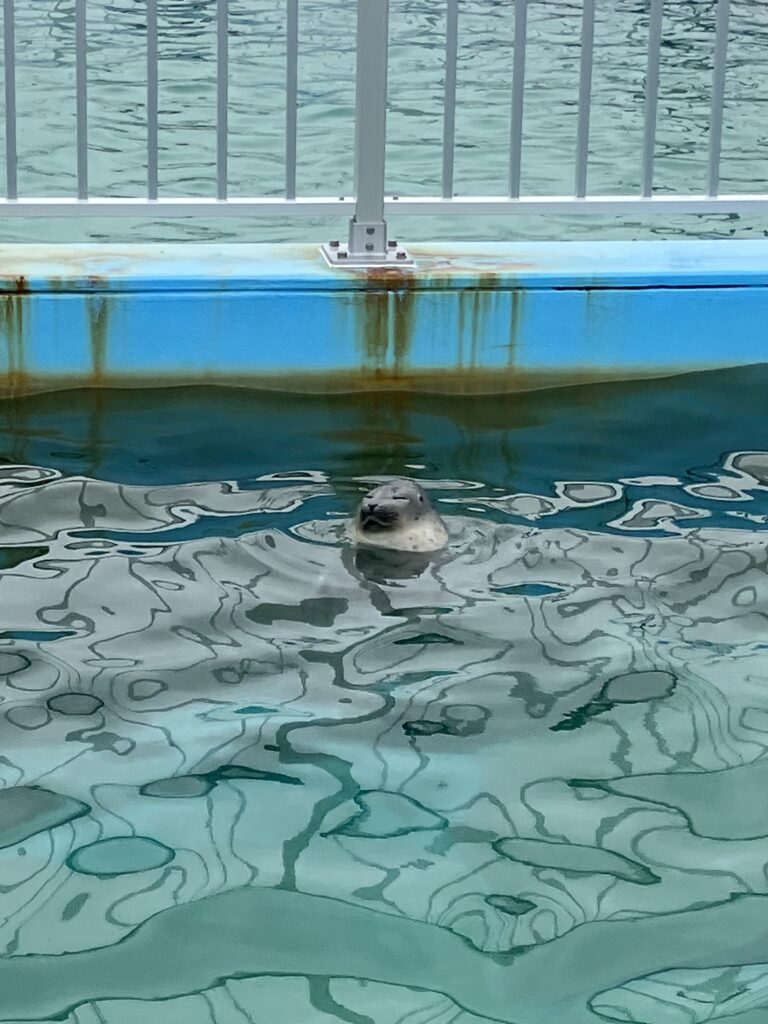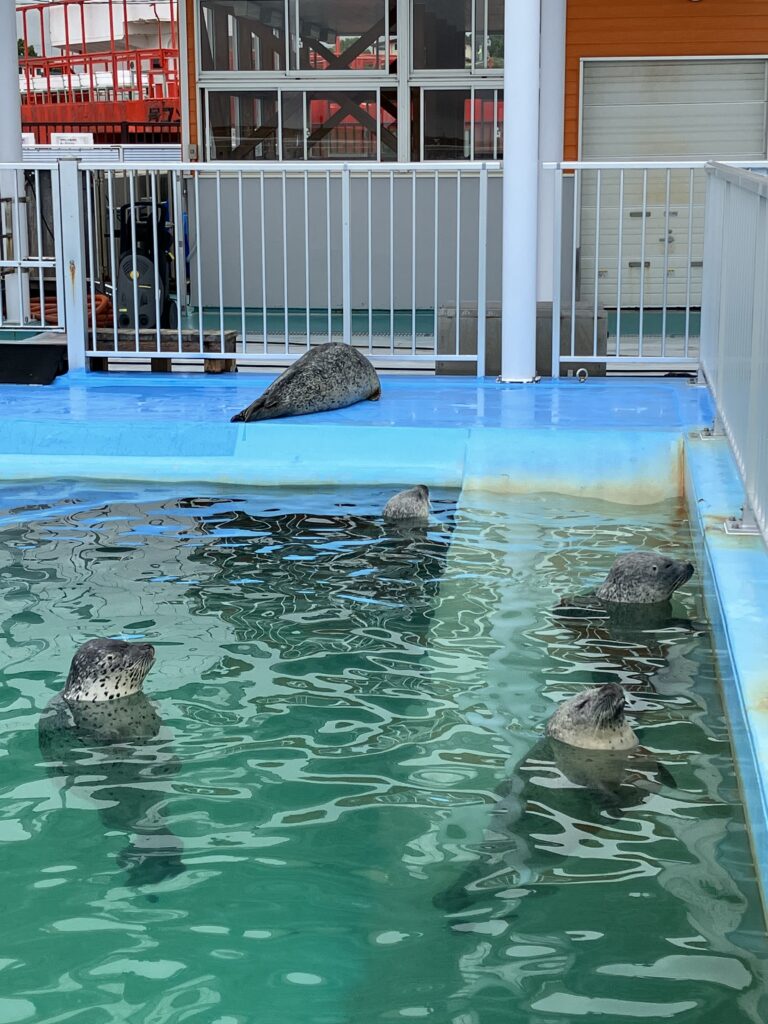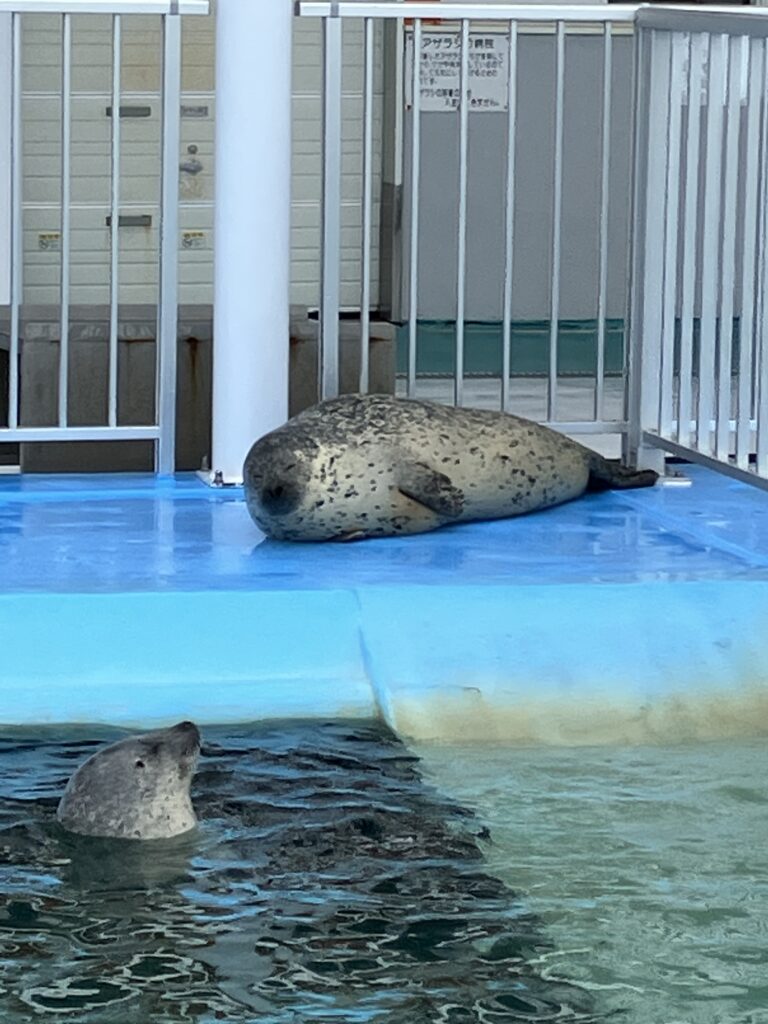 It's honestly hard to differentiate which seal is which, but there are signboards with each of the seals' names.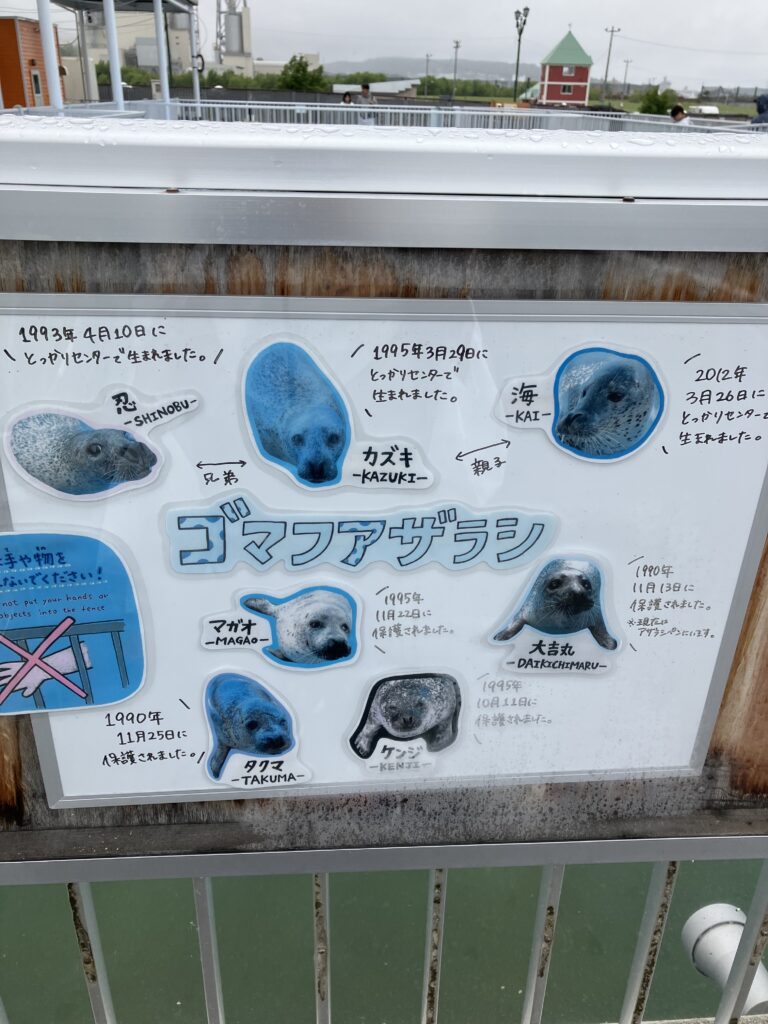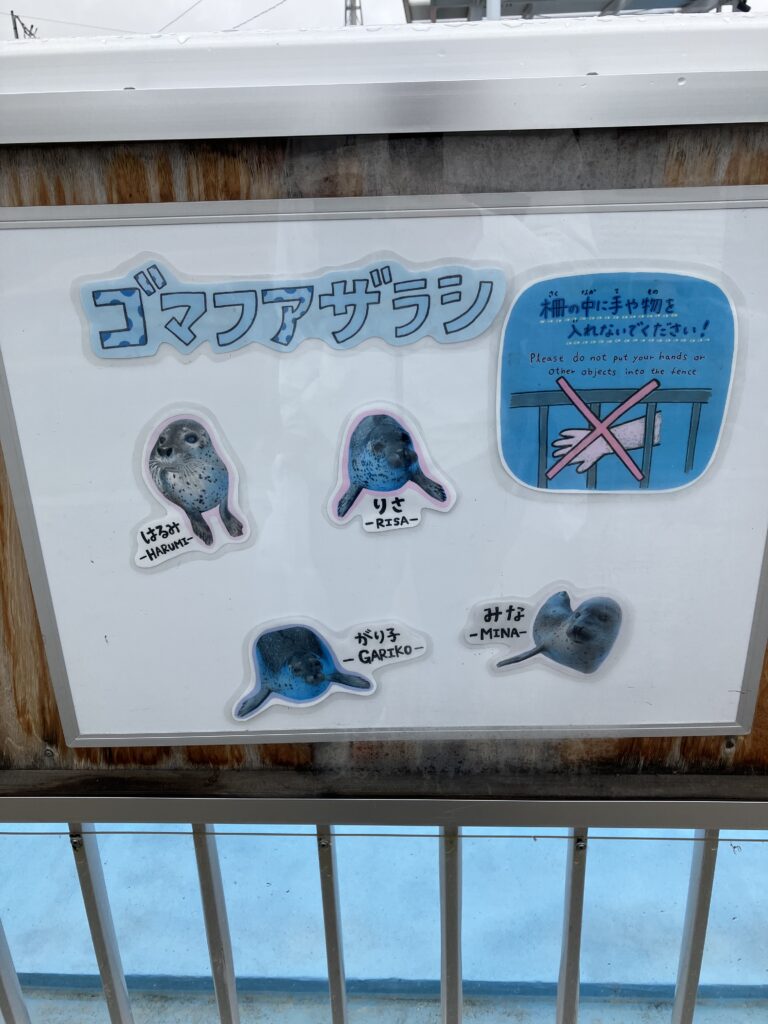 Azarashi Sea Paradise
Azarashi Sea Paradise is what I would say, an extension of Okhotsk Tokkari Center to its east. The seals are similar to the ones seen in Tokkari Center, but here's where Agu, Hiyori, and Kyoro lives.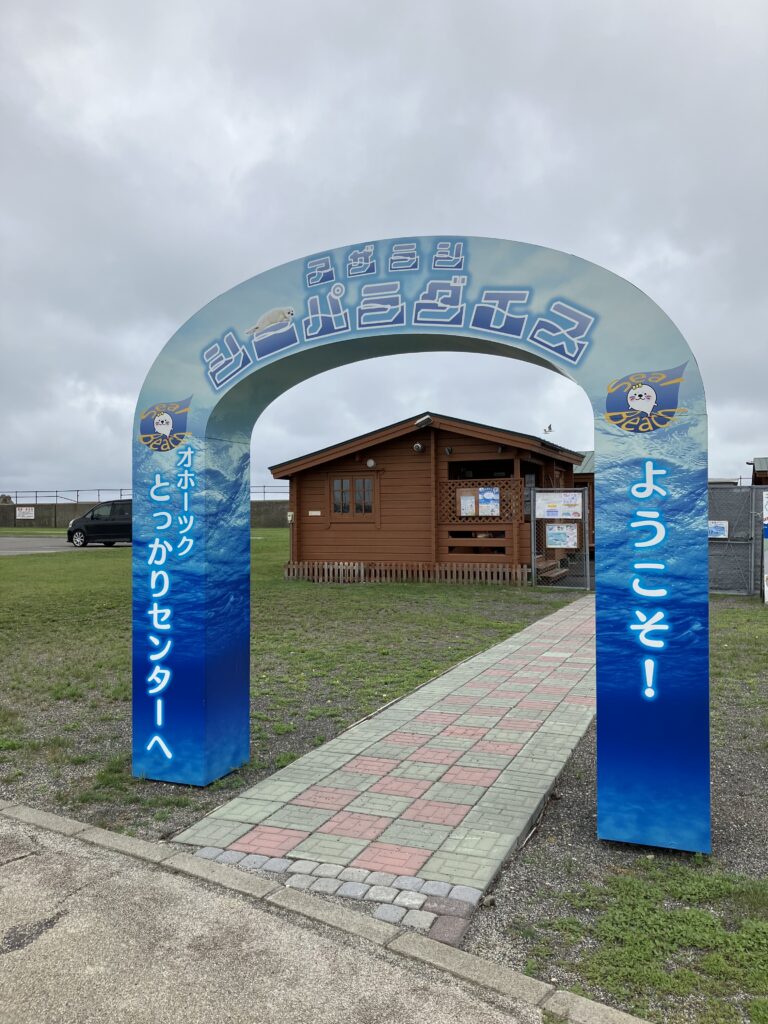 Agu the Seal was 35 years old when I visited in 2023. He's older than me!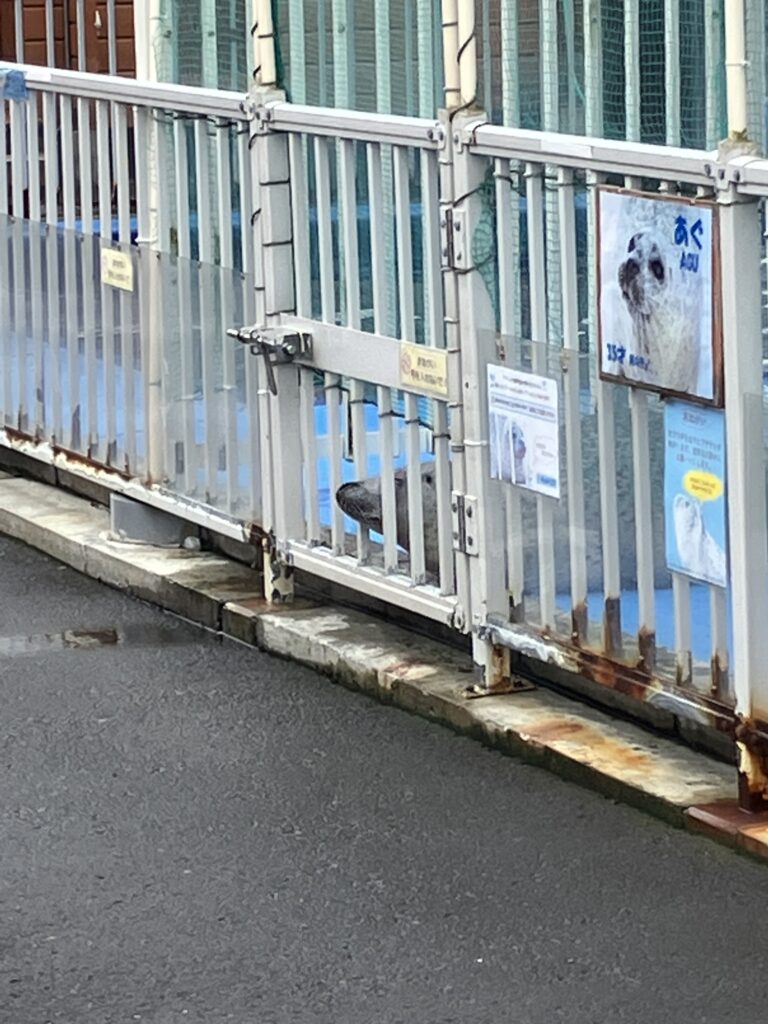 In Azarashi Sea Paradise, you can pay 500 yen at the entrance where you can have the privilege to feed either Agu or Hiyori some fish and have them do tricks. The tricks are roll over, banzai, and shy mode. Then, Agu will wave goodbye by slapping its belly loudly.
When I visited, Agu was the star of the show. Unfortunately, I wasn't able to pet Agu on the day I was there, so if you do want to pet a seal by coming here, then that may be up to chance. Regardless, it was still a very enjoyable and memorable experience for me.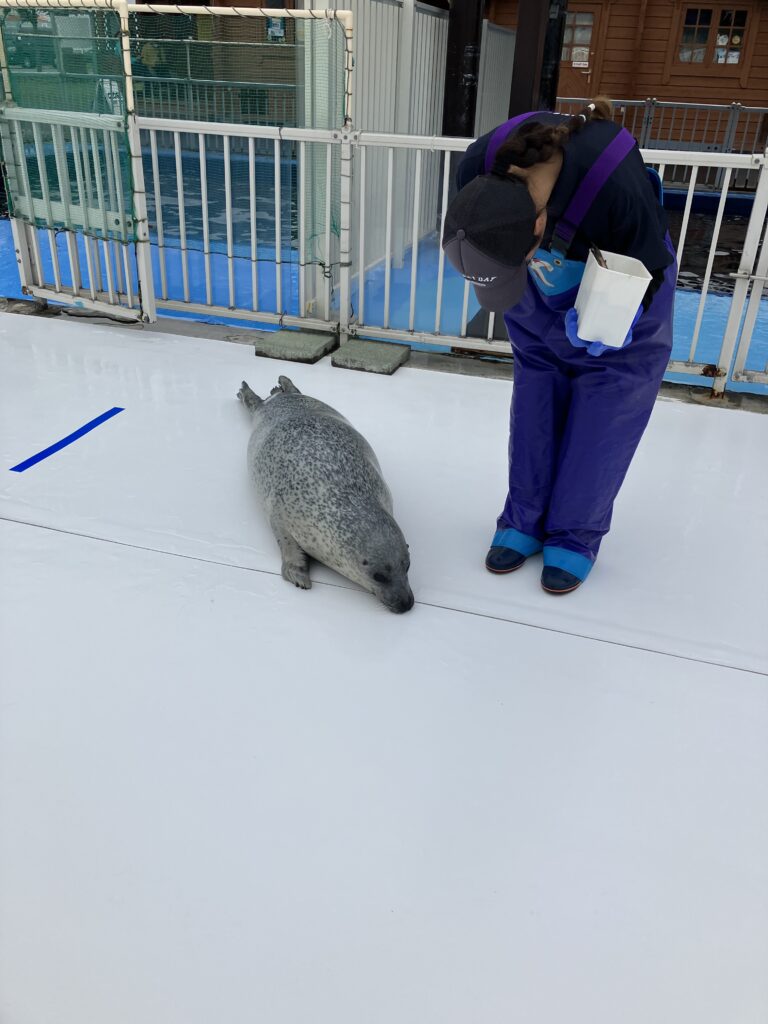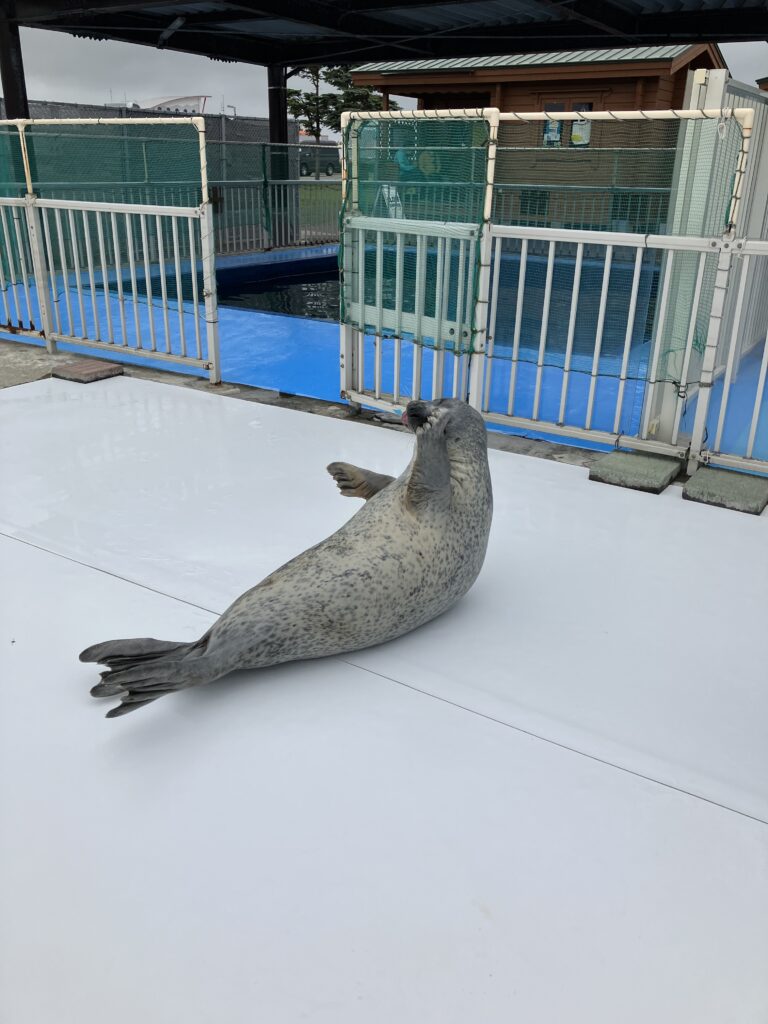 Other Things to Do in Monbetsu
There may be lull times when you're visiting Okhotsk Tokkari Center since feeding times are sparse, but at the same time, you might be too far to get to your hotel in the more centered part of Monbetsu. So what are some things you can do near the seal centers?
Garinko Station
Garinko Station is filled with a food court, convenience store, and a seal-themed gift shop. The name Garinko comes from the city's signature Garinko Ice Breaker. If you come during the winter, then you'll use this to cruise the Sea of Okhotsk while passing through the drift ice.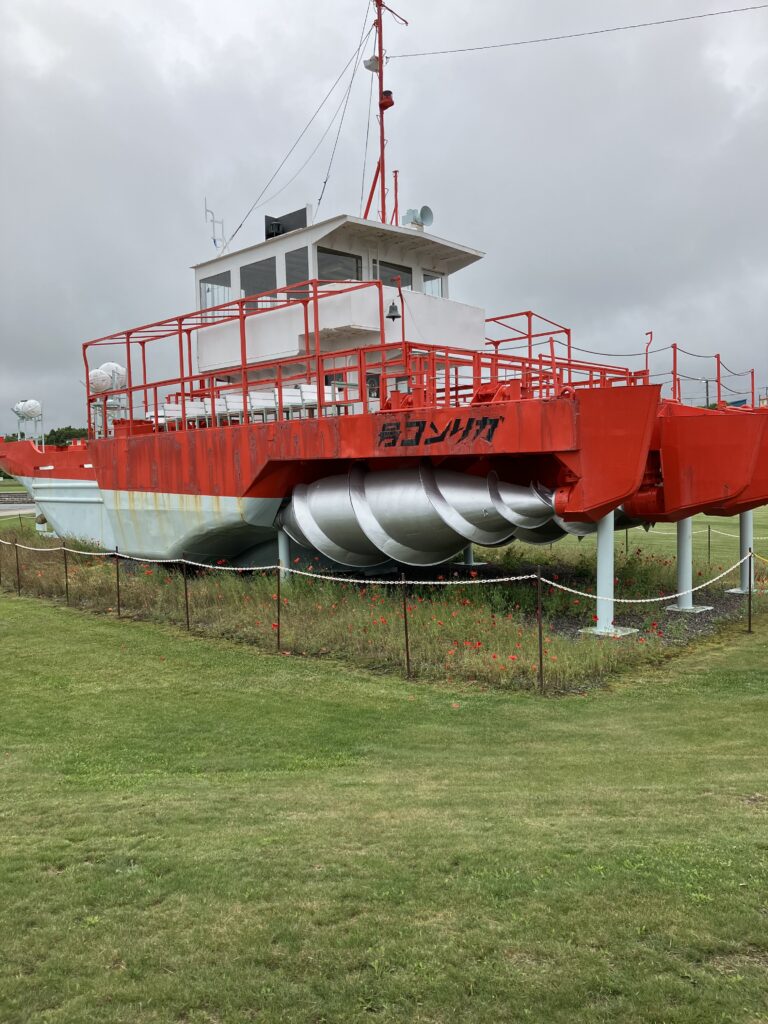 For lunch, I had an Okhotsk Ramen inside a ramen shop in the food court area. Okhotsk Ramen mainly have seafood ingredients like crab and seaweed with a lighter salt broth. It made for a decent lunch break since there's not much alternatives within walking distance.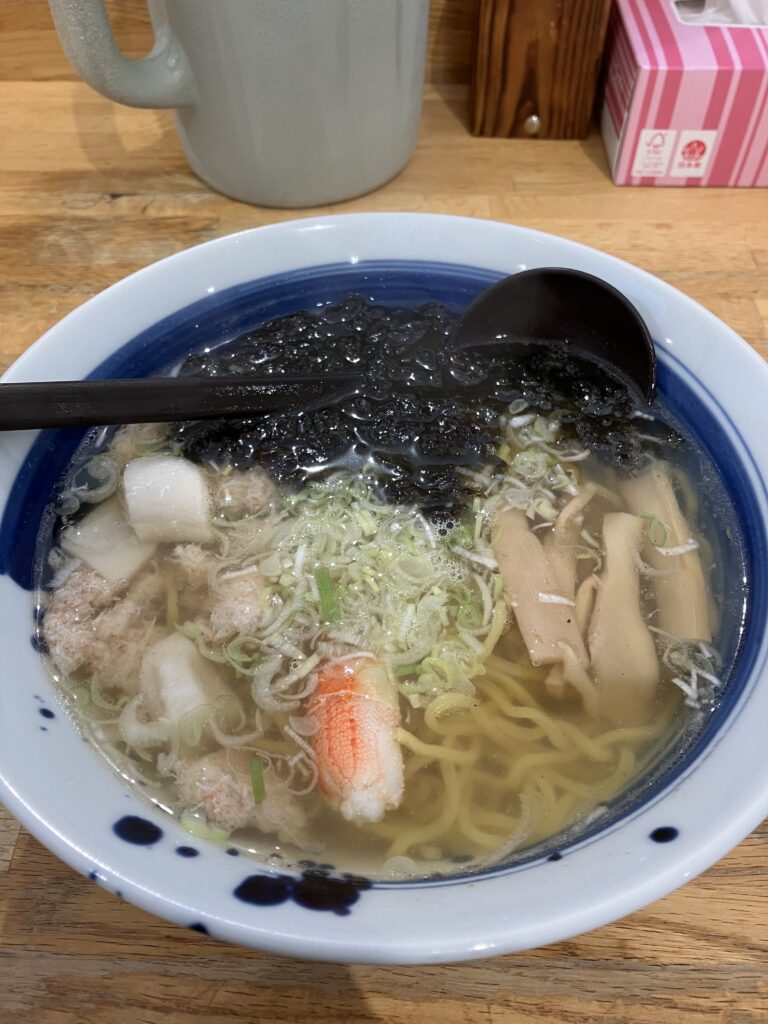 On top of that, make sure to order the Abashiri Blue Beer which has an unusual blue hue to the beer as the name suggests. These can only be found in the northern end of Hokkaido, and possibly few select stores in general Hokkaido.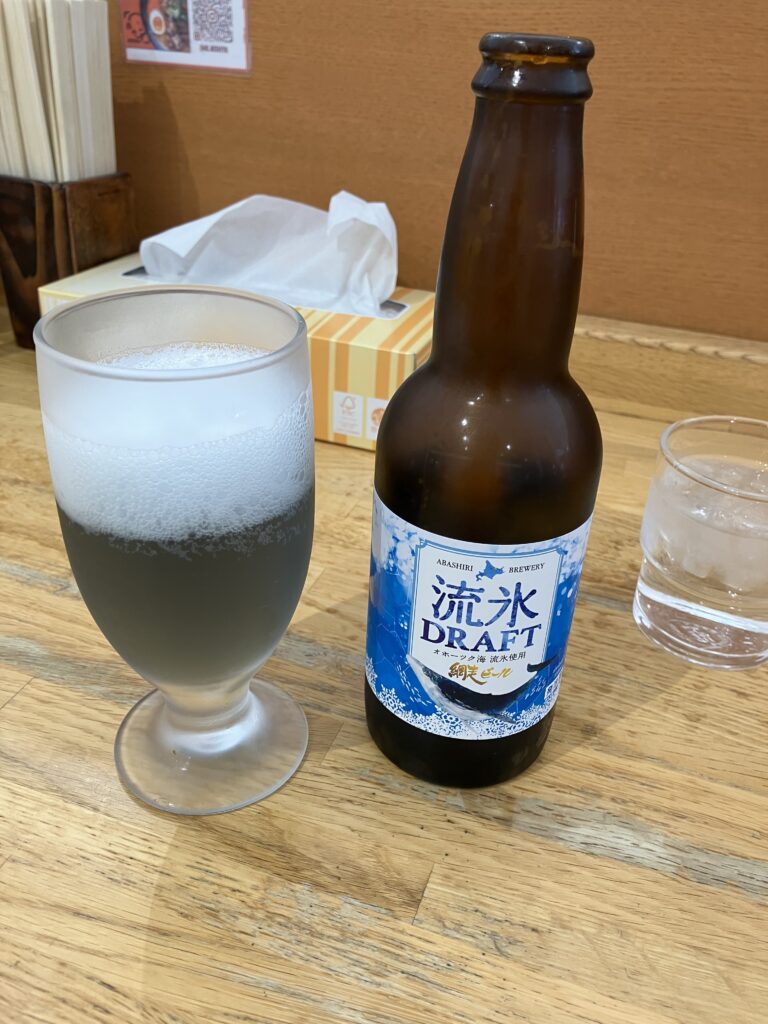 I also indulged in buying seal-themed souvenirs like stickers, coin pouch, key chain, and fridge magnets.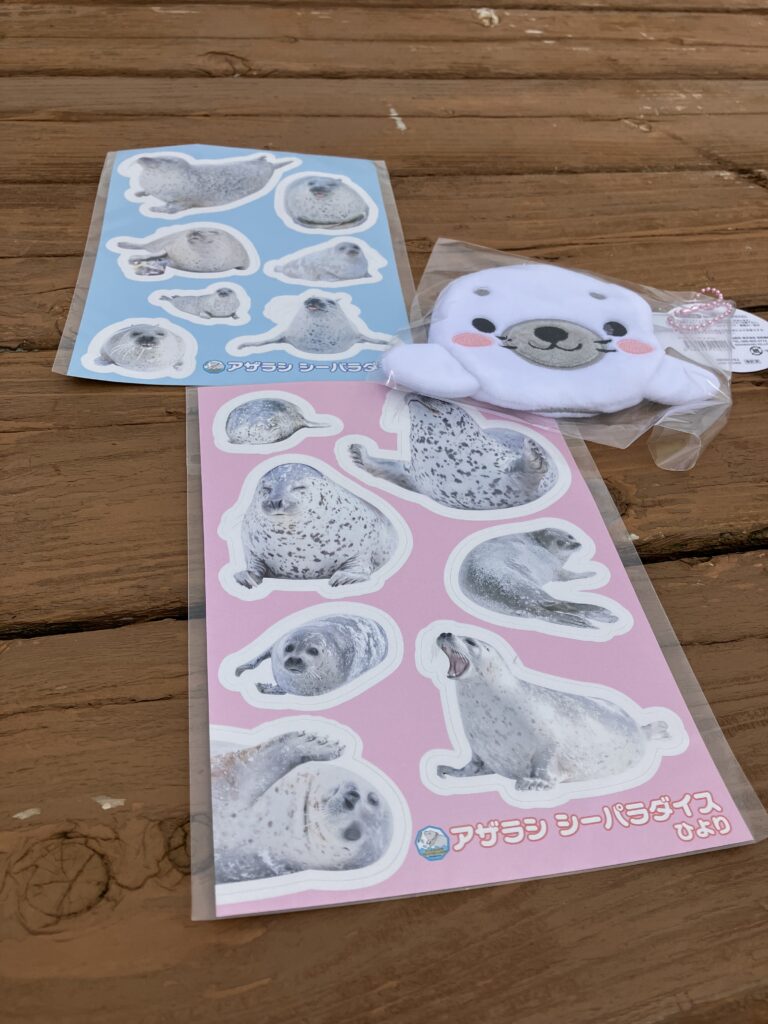 Crab Claw Statue
If you walk east of the seal centers, you'd encounter the world's largest crab claw statue. An important symbol of Monbetsu. Along the way, there's a seaside promenade where you can see and hear the sea waves.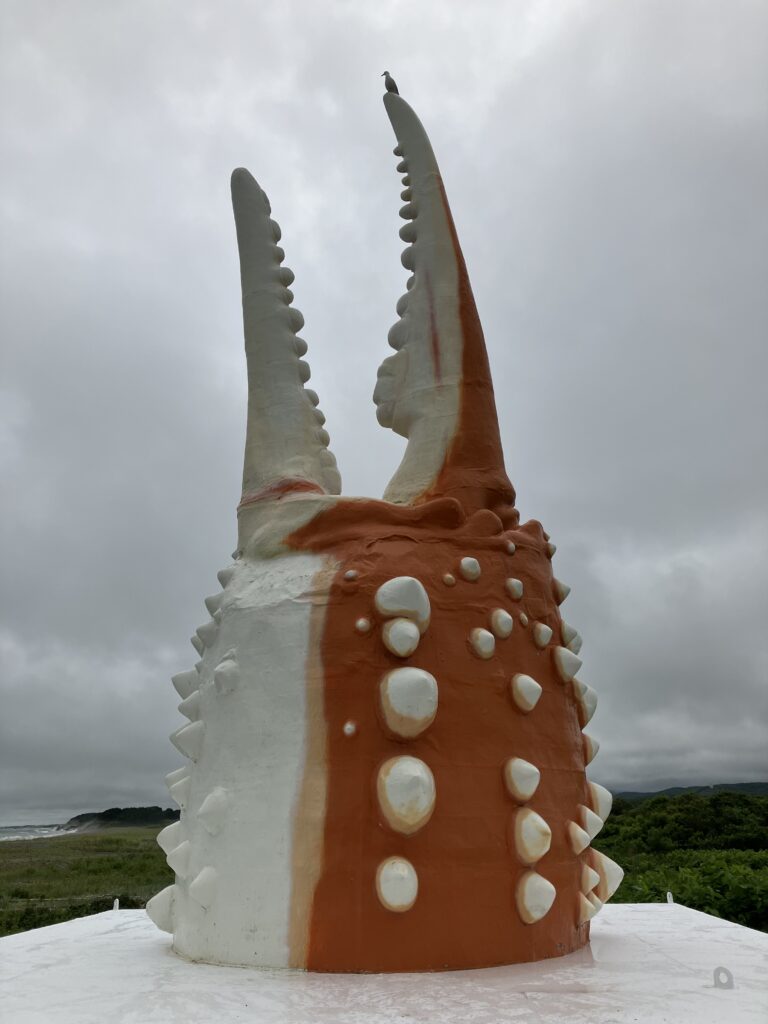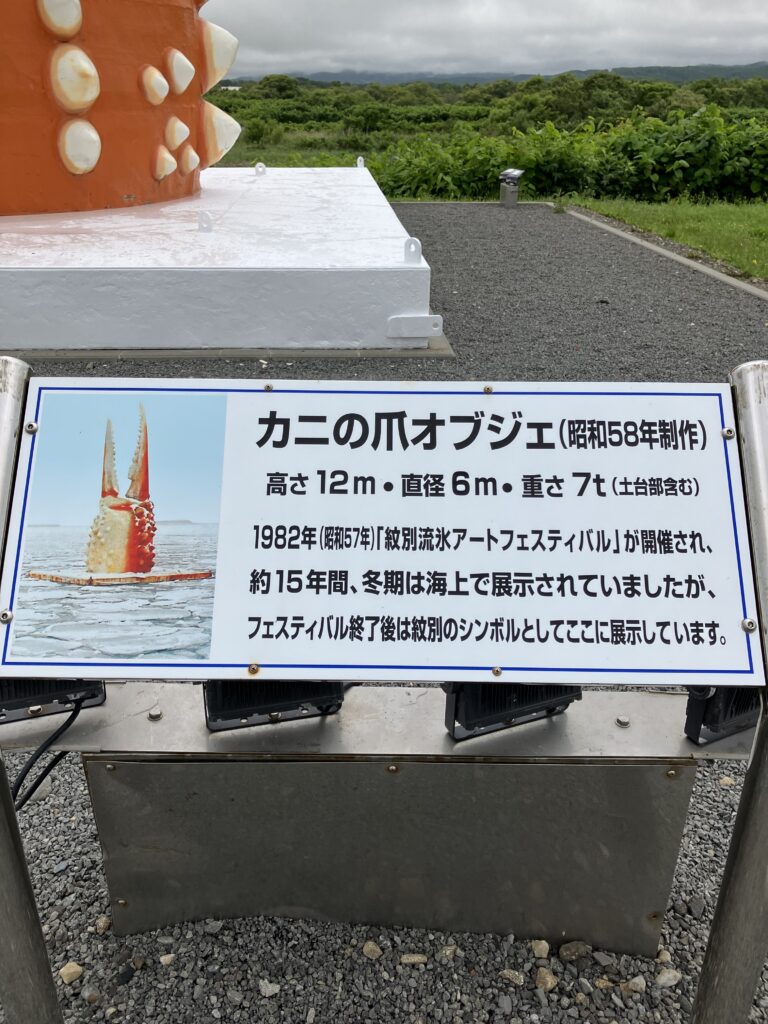 Okhotsk Tower
Okhotsk Tower is just a walk away from the seal centers. It's essentially an observation tower, mainly for the drift ice for the winter. During the summer, it was nothing but seawater.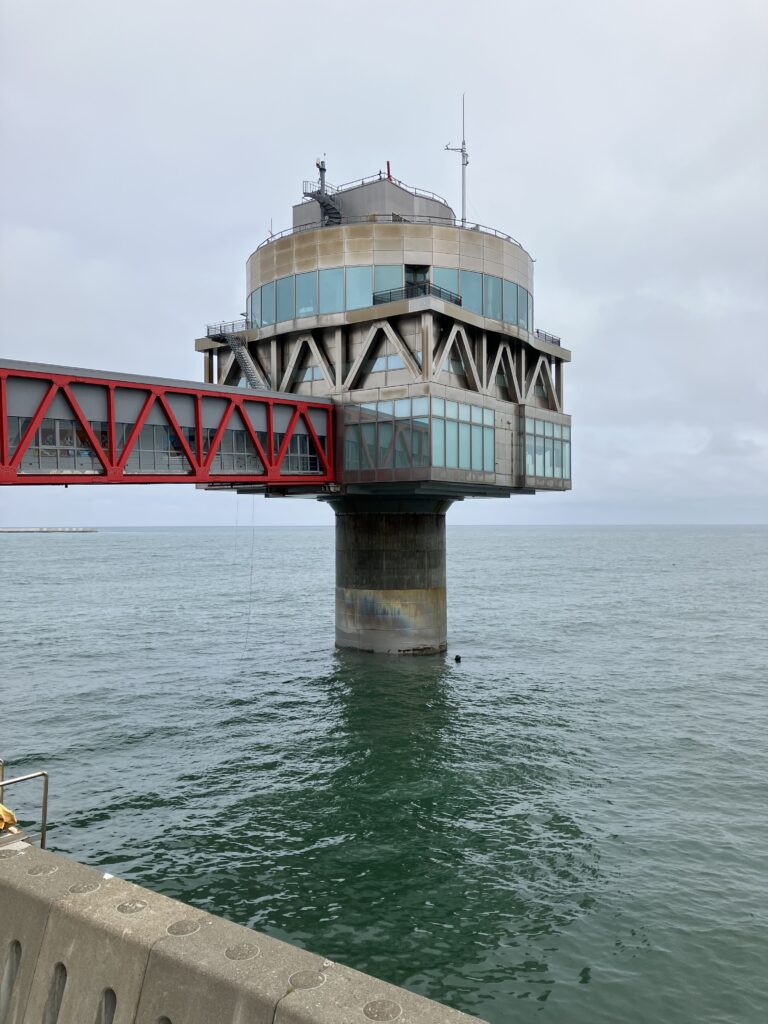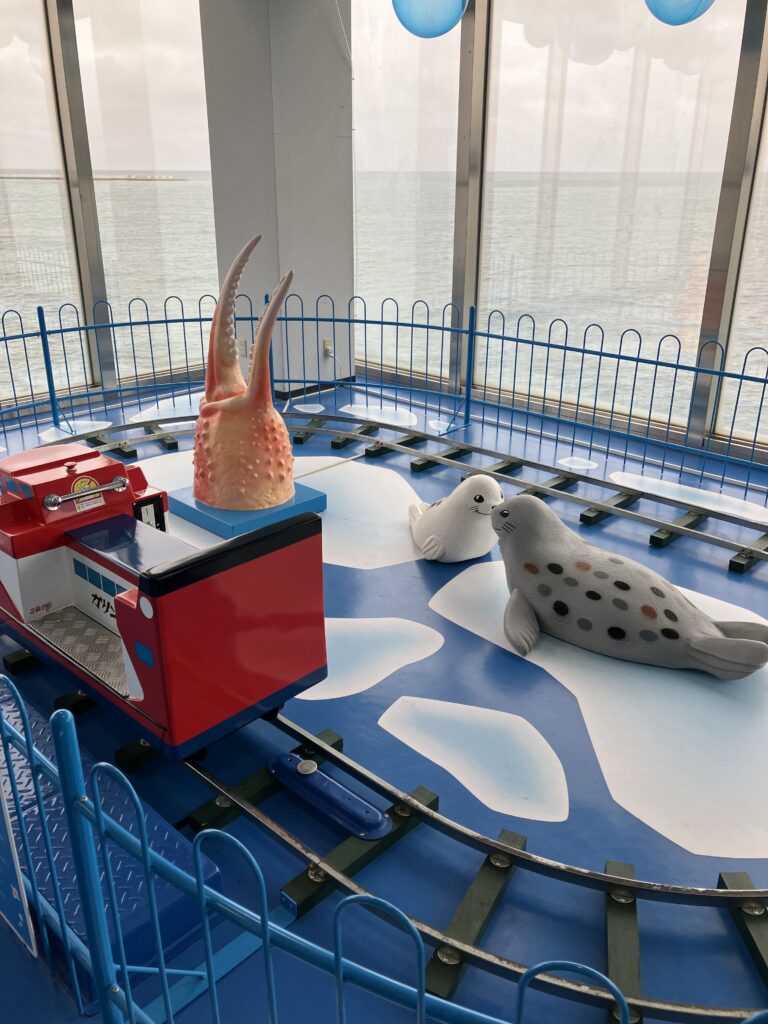 But, there's a mini aquarium that you'll have to pay to get access (~$3-4). There's even sea angels here, but my phone wasn't good enough to capture it in picture.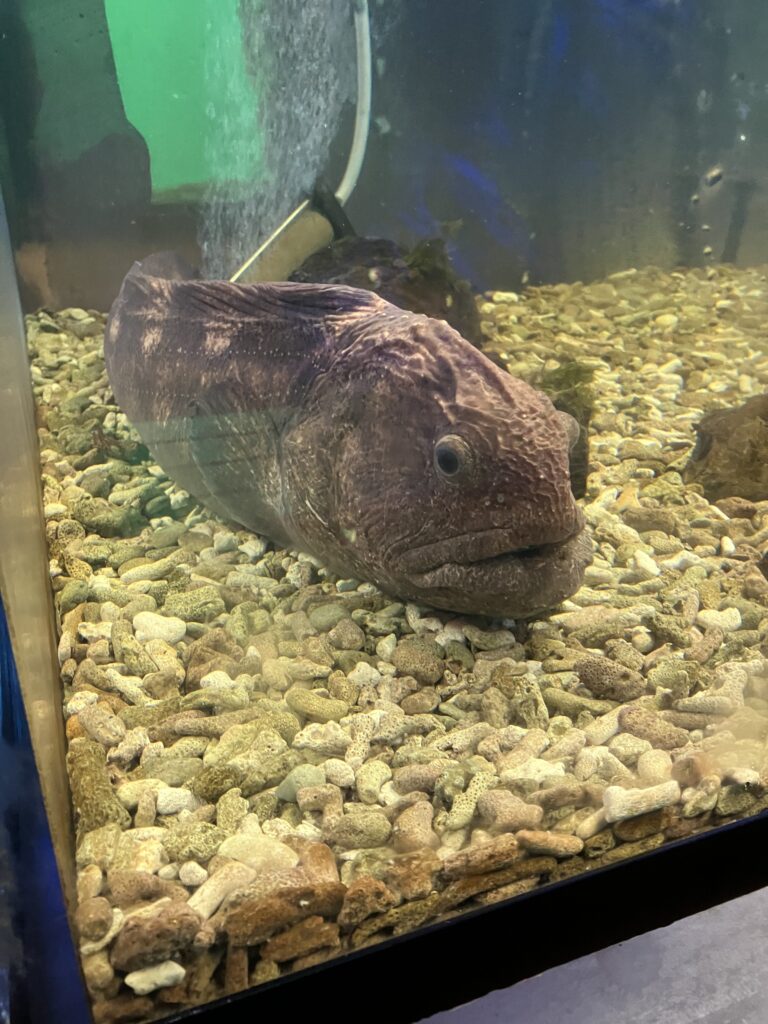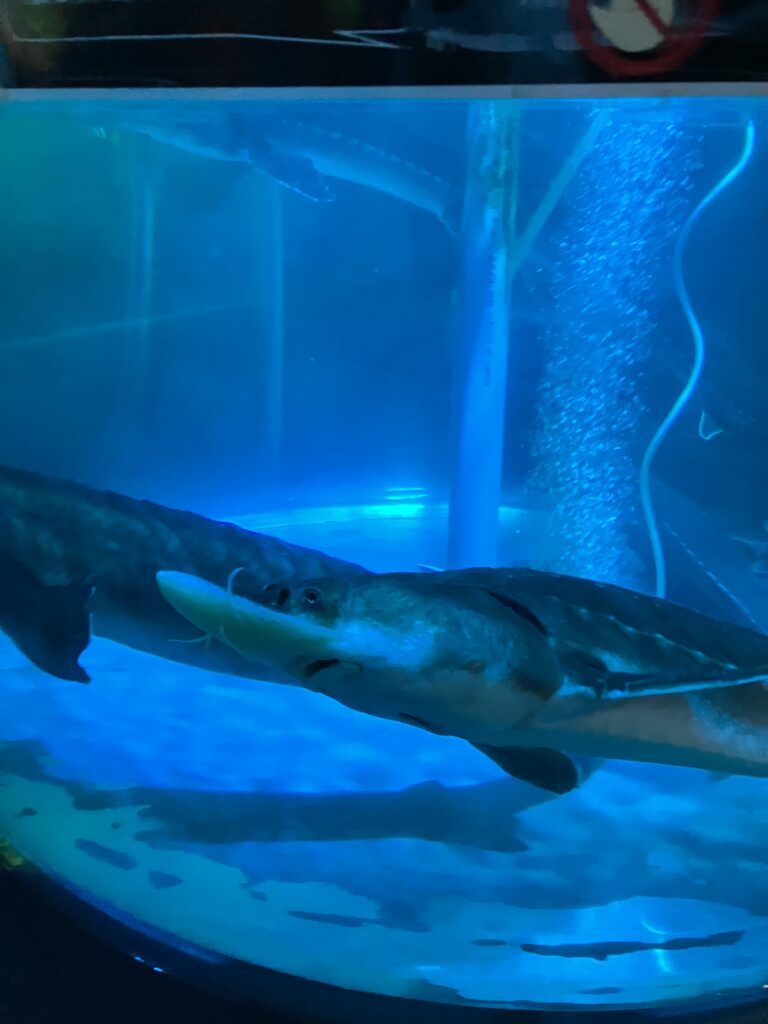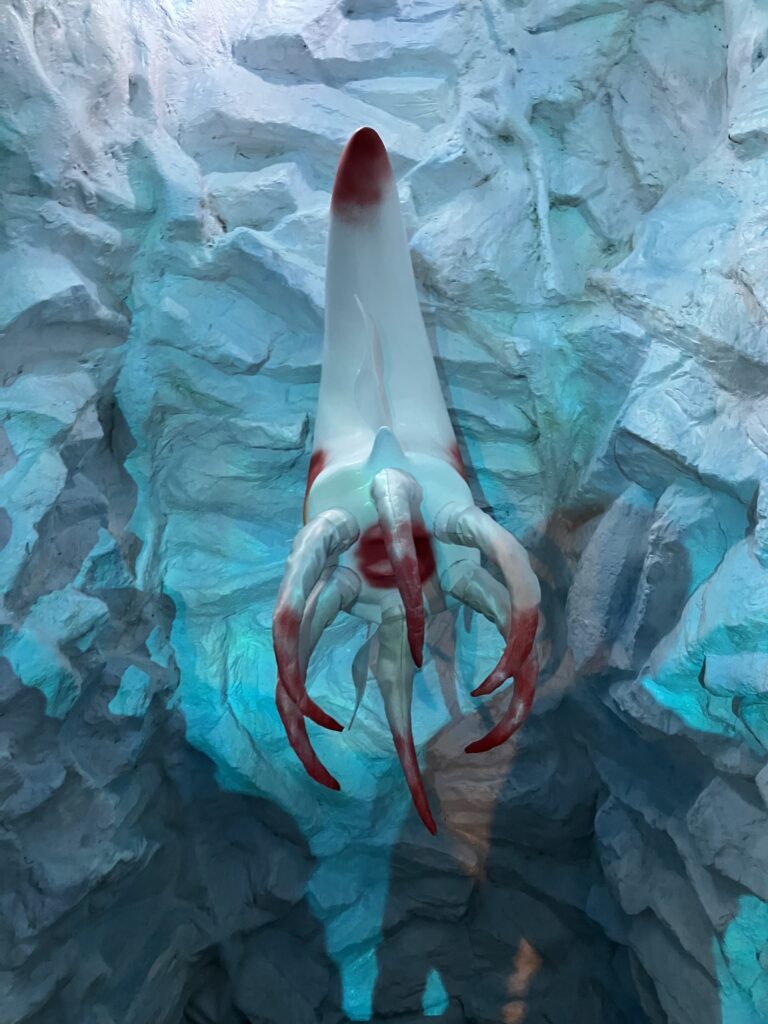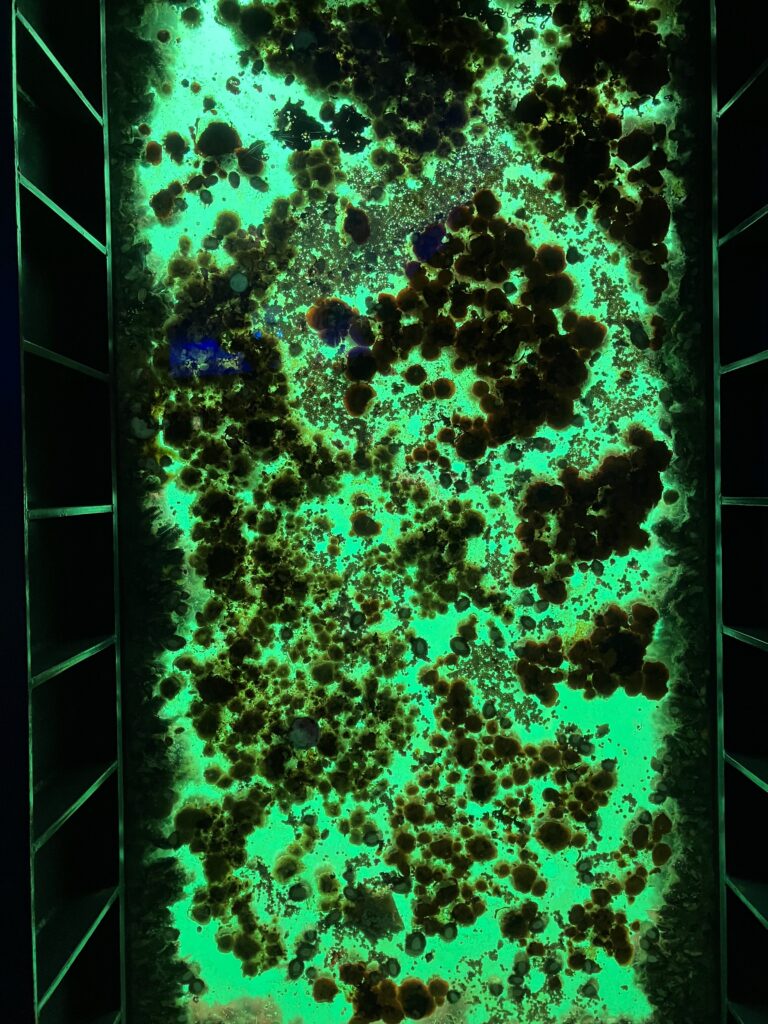 Okhotsk Sea Ice Museum
Although I didn't get the chance to visit, there's an ice museum nearby the claw statue where they'd exhibit sea creatures encased in ice, and learn more about the drift ice.
Ways to Get to Monbetsu
There are 2 main ways in how to get to Monbetsu, and there's pros and cons to each:
Plane
It's possible to fly directly from Tokyo Haneda (HND) to Monbetsu Airport (MBE) with ANA. However, that's the only direct route within all of Japan, and it's not even available within Hokkaido. The route is available daily from 10:25 AM coming from Tokyo and 12:45 PM coming from Monbetsu back to Tokyo. The issue with the flight timing is that they'd conflict with the seals' feeding time before considering your timing on hotel check-in, unpacking, etc.
Therefore, you might feel rushed if you take the flying route to check out the seals since both Okhotsk Tokkari Center and Azarashi Sea Paradise close at 4PM, while you land just after noon. Also, if you decide to just stay one night in Monbetsu, then the flight next day back to Tokyo starting at 12:45 PM would also conflict with the seals' feeding time. This may lead you into having to stay 2 nights in Monbetsu. The problem is, Monbetsu isn't a place I would stick around for more than 1 night since there's really not much to do besides seeing the seals.
If you insist that flying from Tokyo is your only option, then I recommend going straight away to the seal centers after you land in Monbetsu through shuttle or taxi. The journey roughly takes 30 minutes. It would really help if you don't have a check-in sized luggage with you as well since walking is probably the most convenient way to get around Monbetsu outside of car rental. I recommend keeping them in Tokyo if you plan to go back there.
Bus
When it comes to getting into the more rural side of Hokkaido, bus is possibly the most convenient way outside of renting a car. JR Lines in Hokkaido are much slower compared to the bullet trains you can find in mainland Japan. Ironically, bus journeys overall are faster than trains in this part of the country. I personally chose this route coming from Sapporo.
Bus from Sapporo coming to Monbetsu runs daily starting from 7:55AM, and it's called the Monbetsu Drift Ice Express. You can choose to start at Sapporo ekimae (Station) or Chuo Bus Terminal in Sapporo at 5 different time slots. The bus leaving from Monbetsu going back to Sapporo is 4:30 PM at the latest.
Please refer to Japan Bus Online for route schedule and seats availability. You may reserve your tickets there as well (it is required), which I personally used. The price for one-way is 5270 yen.

One major downside to using the bus is the slow travel time. It will take around 4 hours and 30 minutes to get from Sapporo to Monbetsu Bus Terminal. The ride themselves are pretty uneventful with some bathroom breaks in between, so have some music on and carry a book.
Here's the itinerary I had for Okhotsk Tokkari Center/Azarashi Sea Paradise:
Leave Sapporo with the bus that leaves at 2:50 PM.
Arrive to Monbetsu in the evening and walked to Monbetsu Prince Hotel to check-in.
Dinner at Sushimoto and went to sleep after.
Breakfast at hotel
Check out of the hotel at 9:30am, but keep my stuff at the front desk to retrieve after seeing the seals
Hang around the Okhotsk Tokkari Center/Azarashi Sea Paradise area until 2:30-3PM
Grab my stuff at the hotel, and go to Monbetsu Bus Terminal to leave for Sapporo
Arrive and stay another night in Sapporo for rest
Keep in mind that the bus option is only feasible in Sapporo, so you'd want to plan a trip around Hokkaido if you'd commit with the bus route.
Conclusion
While getting to Monbetsu was not easy compared to other places in Japan, I found it was worth staying at least one night just to interact with the seals and experiencing a glimpse of rural Japan. I would recommend planning a Hokkaido trip and implement Monbetsu as a part of your itinerary. While it's possible to do it from Tokyo, you'd be spending more money because of the flight, plus the feeling of being rushed due to the flight and seals' feeding schedule conflicts.