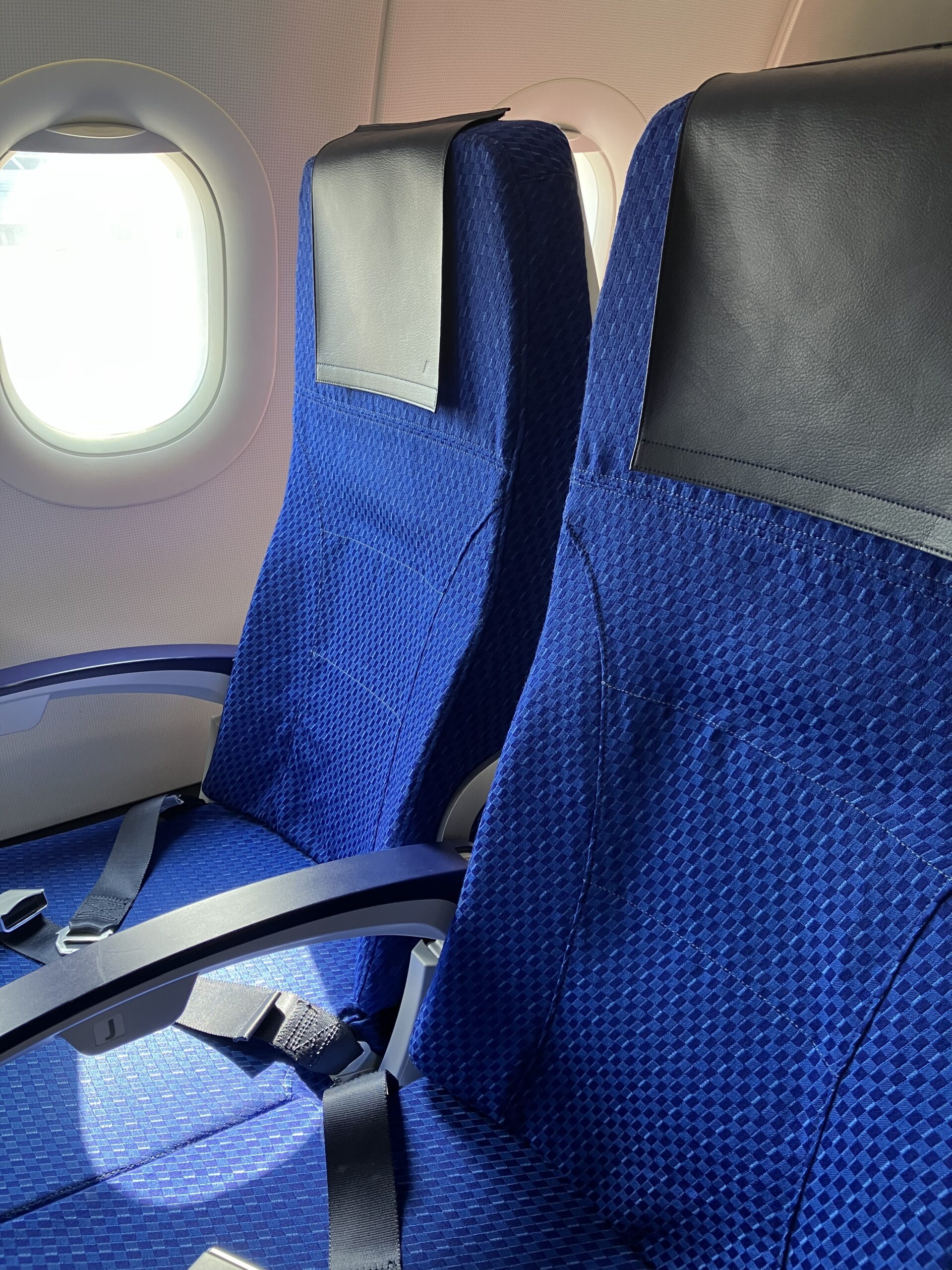 Review: ANA Airbus A321neo Economy Class (HND-ITM)
HND-ITM
Flight No: NH31
Depart: 15:00

Arrive: 16:10

Duration: 1 hour 10 minutes
Plane: Airbus A321neo

Seat: 8H
After landing in Haneda from Hakodate, I was waiting for my next flight to Osaka arriving at Itami Airport. I grabbed some katsu sandwich for lunch at the airport while waiting first.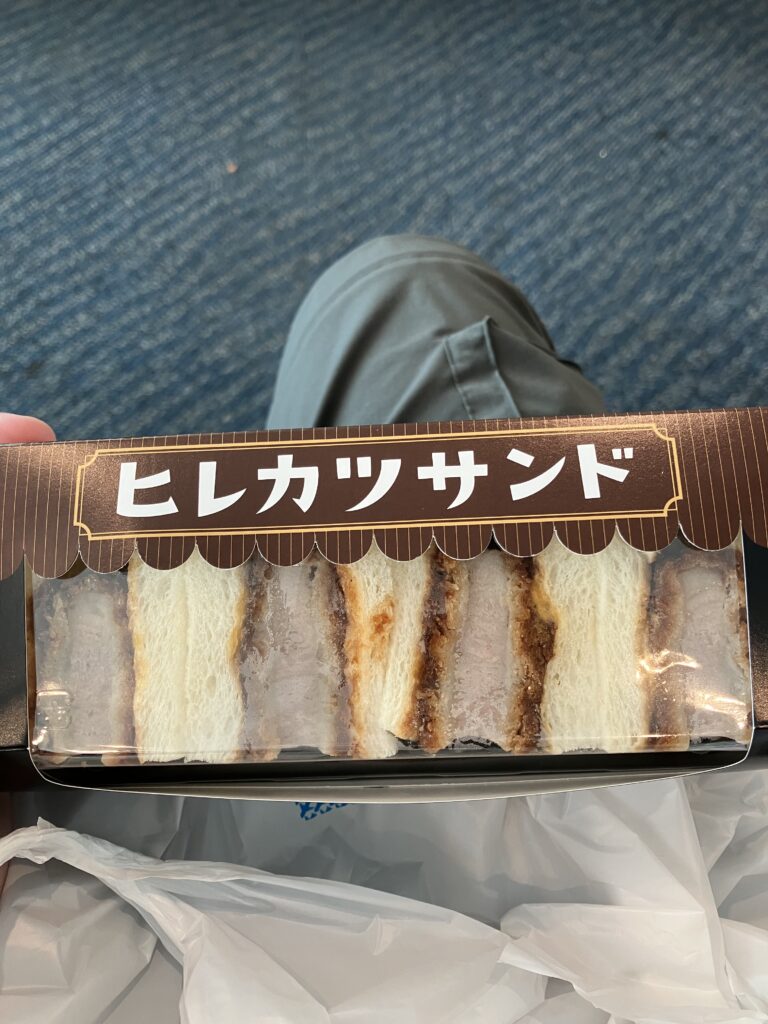 I didn't want the milk tea, but the One Piece bottle design made me bought it.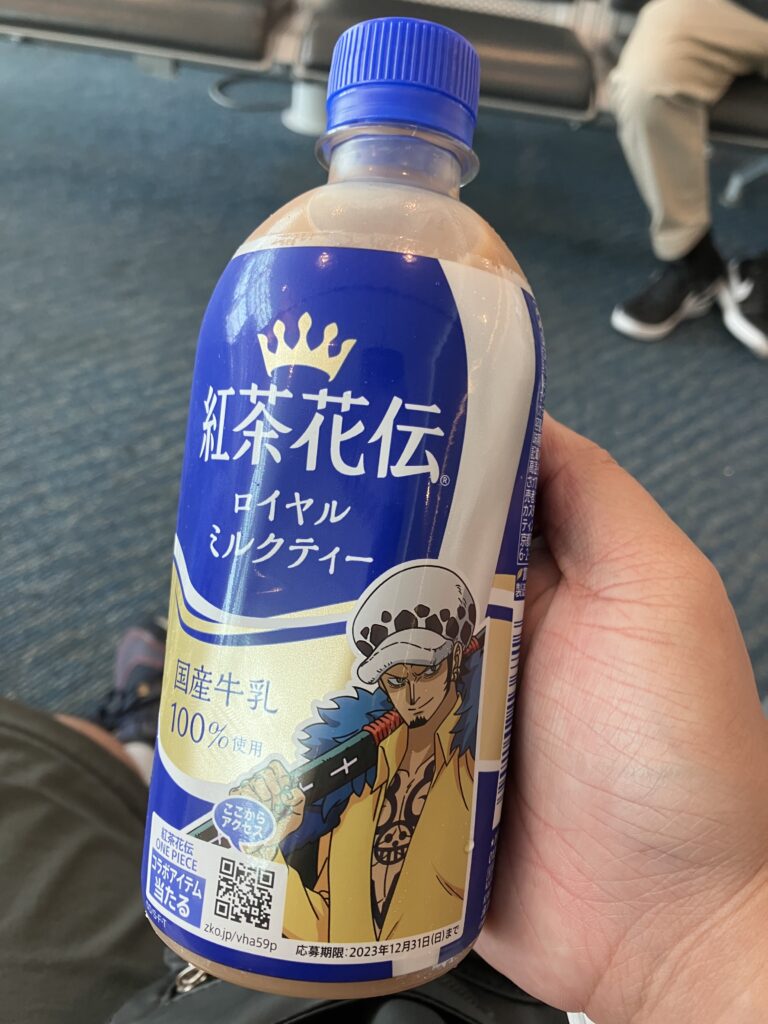 ANA Airbus A321 Economy Class Booking
The flight was included with my award ticket redeemed with 5.5k United miles from Hakodate. But, you can typically expect to pay $70 to low $100's, which at the same time, is cheaper than the bullet train.
ANA Airbus A321 Economy Class Flight Experience
I sort of hit the jackpot on this flight as I was surprised to be on sitting on an empty row on a heavily-flown route in domestic Japan with the flight mostly occupied! Seat configuration on ANA Airbus A321 is 3-3 in Economy Class.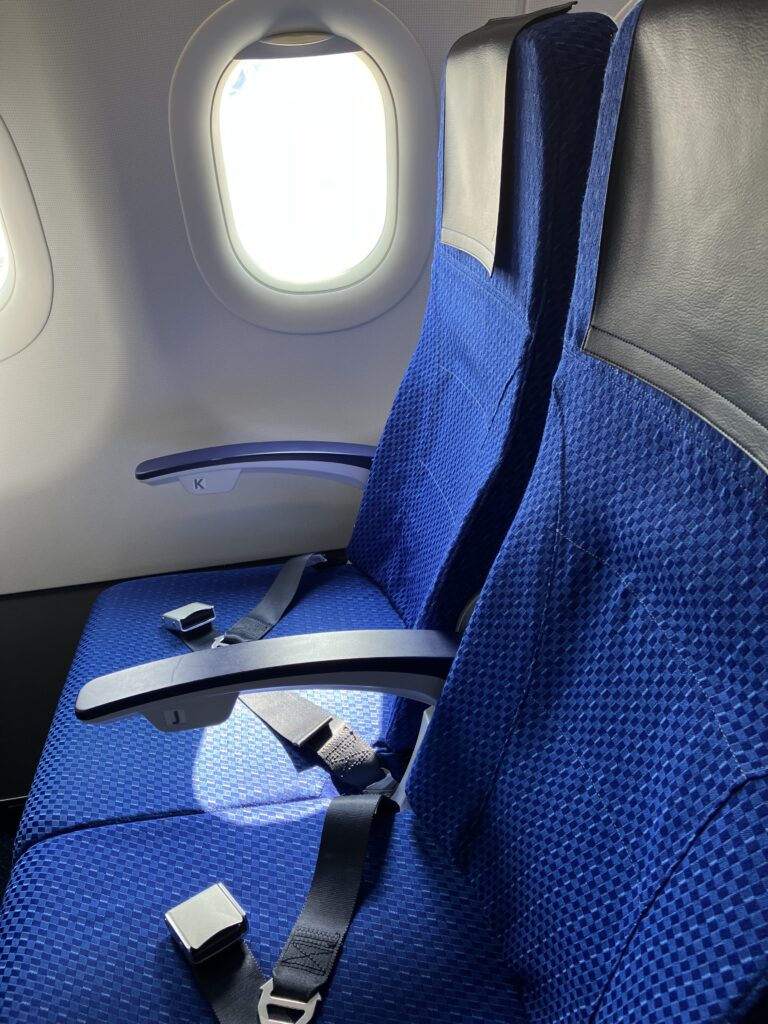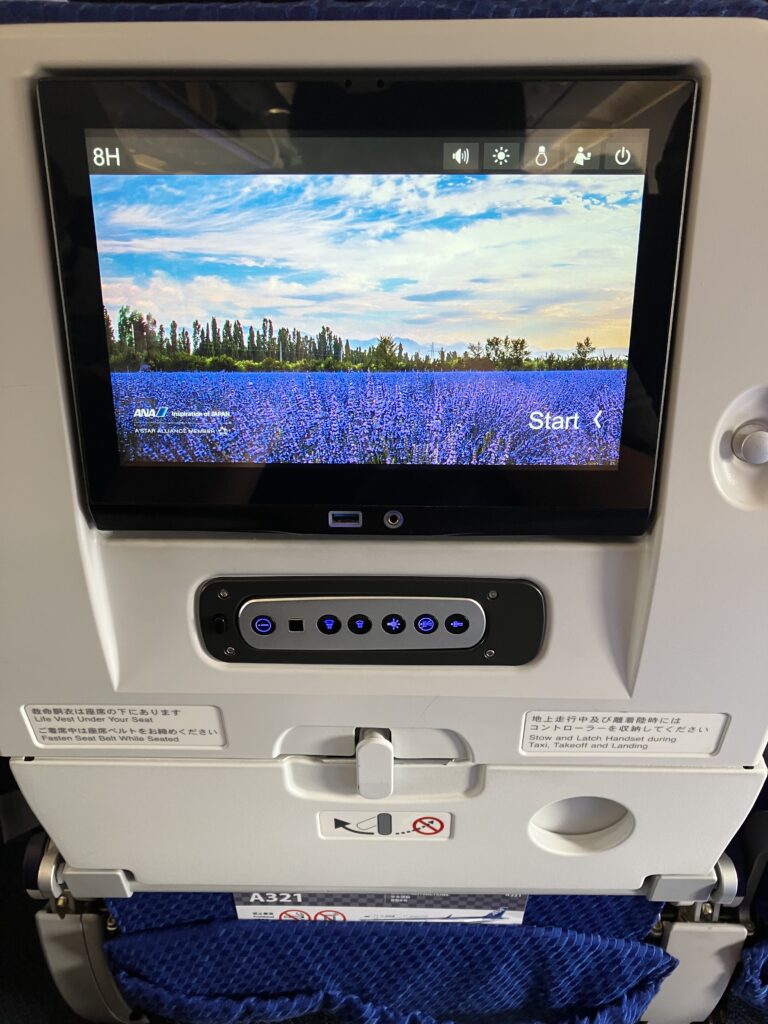 The seat is already an improvement over the Boeing 767 thanks to the entertainment screen. USB-A port is at the bottom of the screen.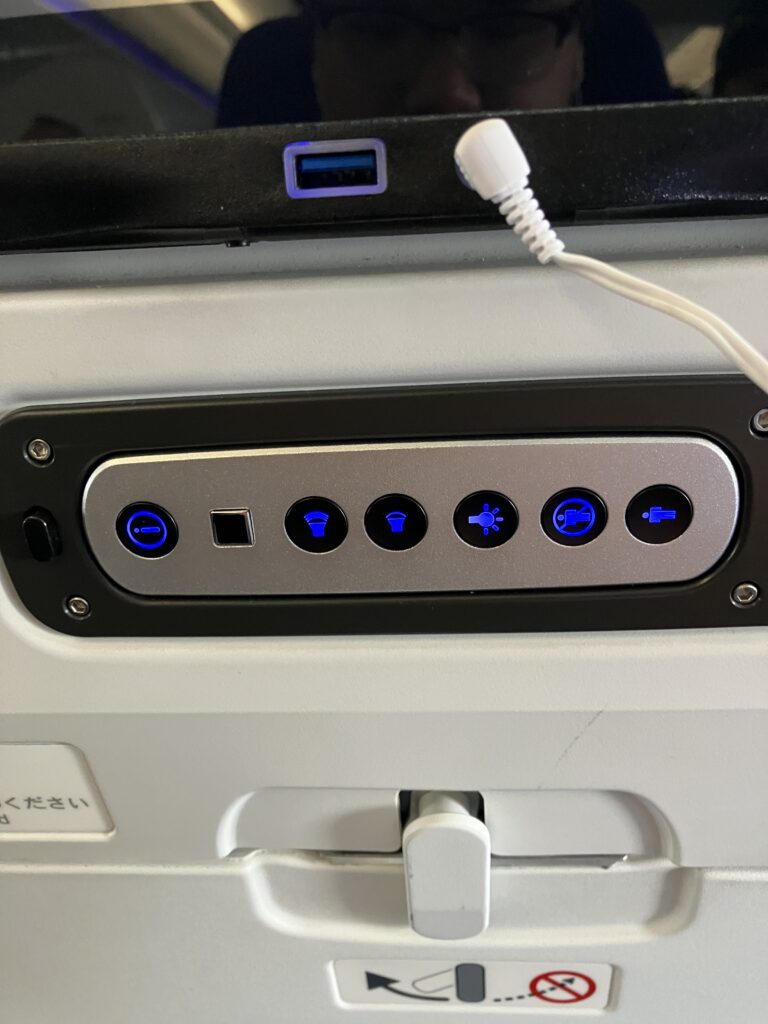 Disposable earphones were given.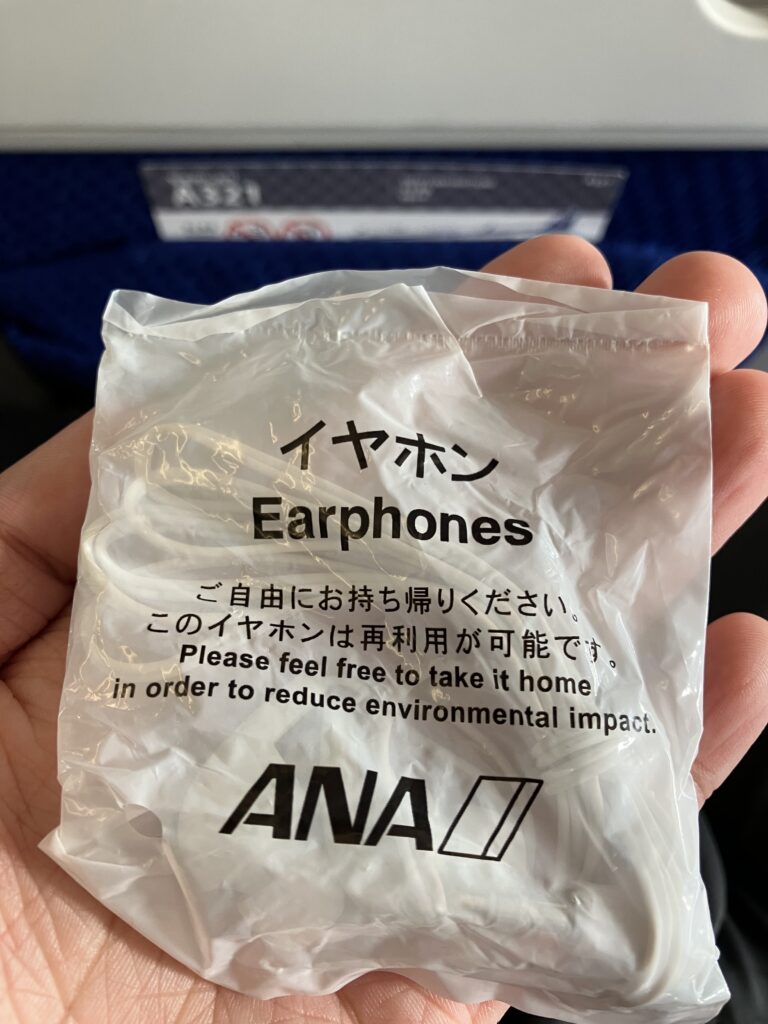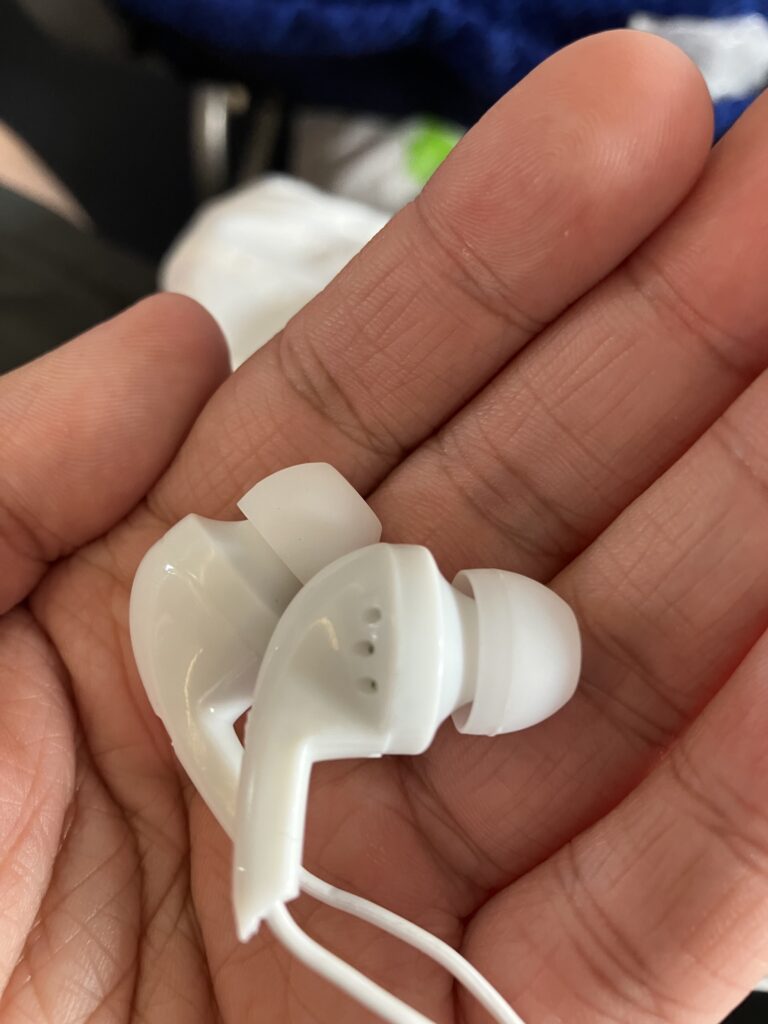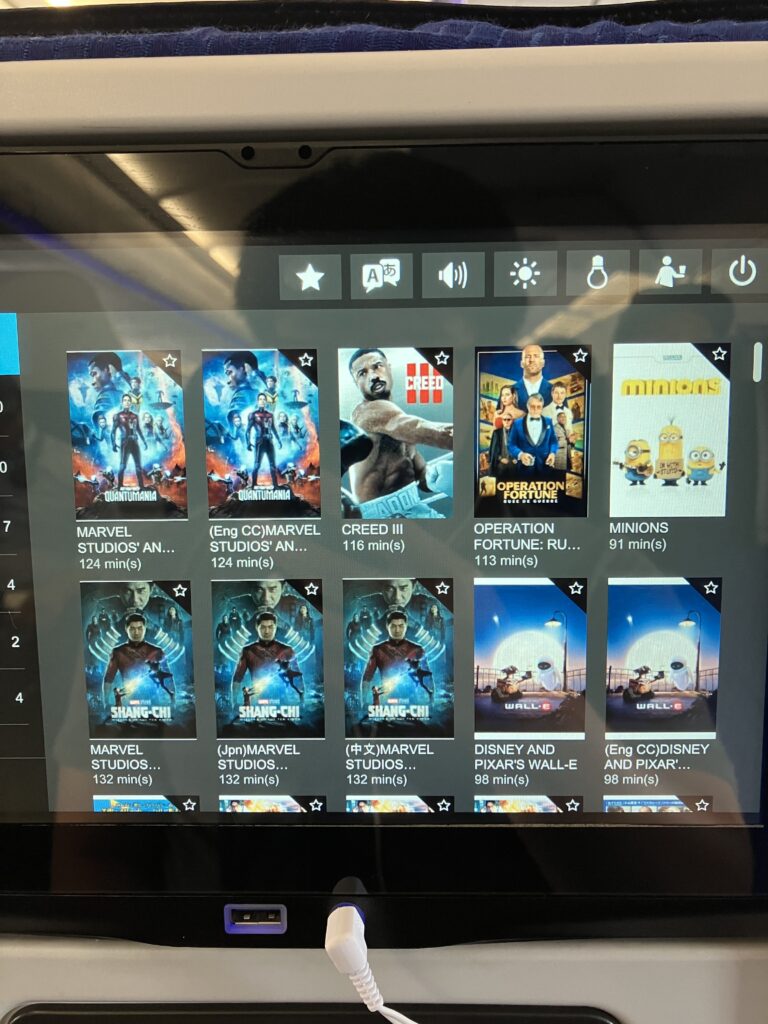 Plenty of movie options, and I ended up watching Creed III since I haven't seen it.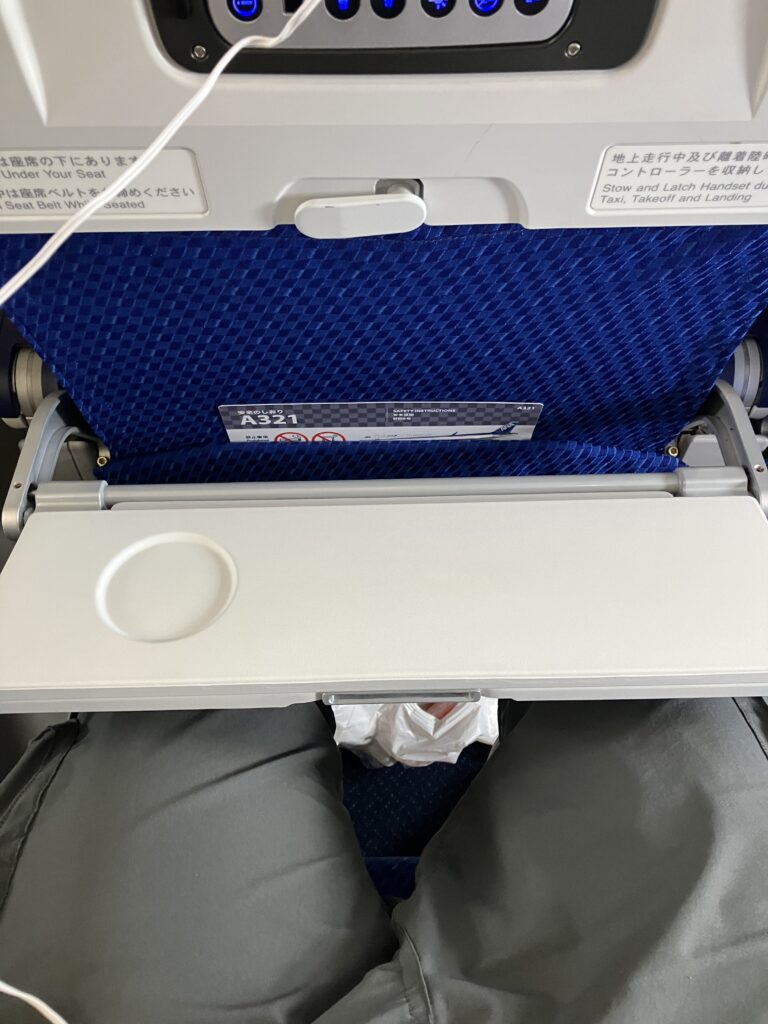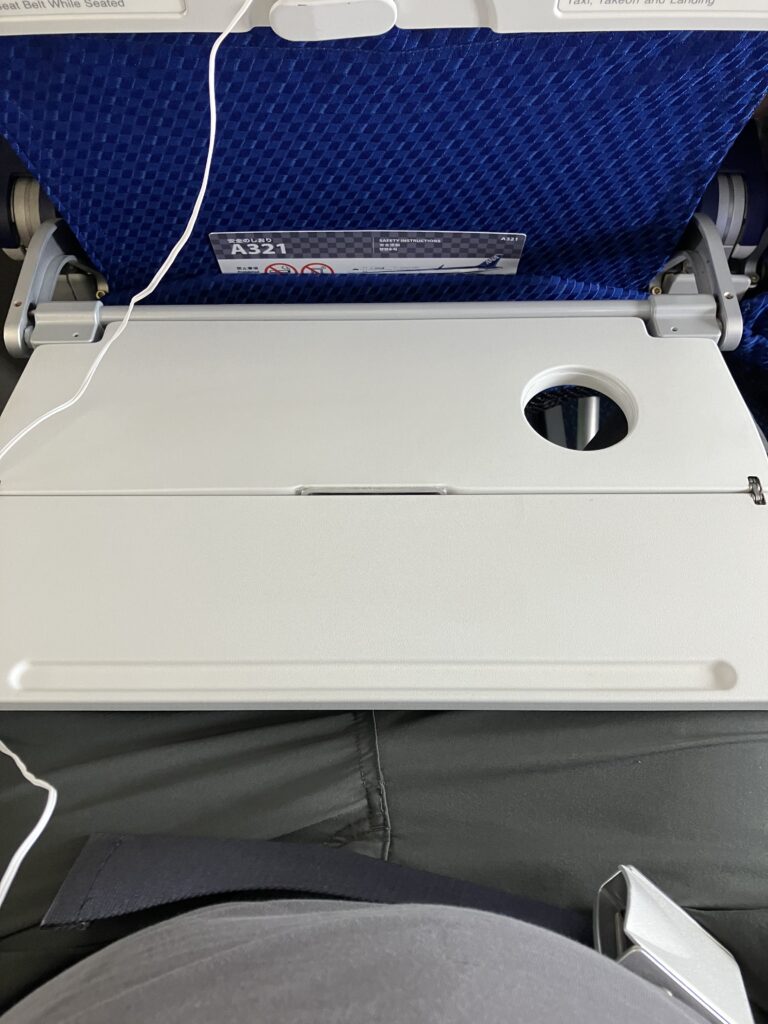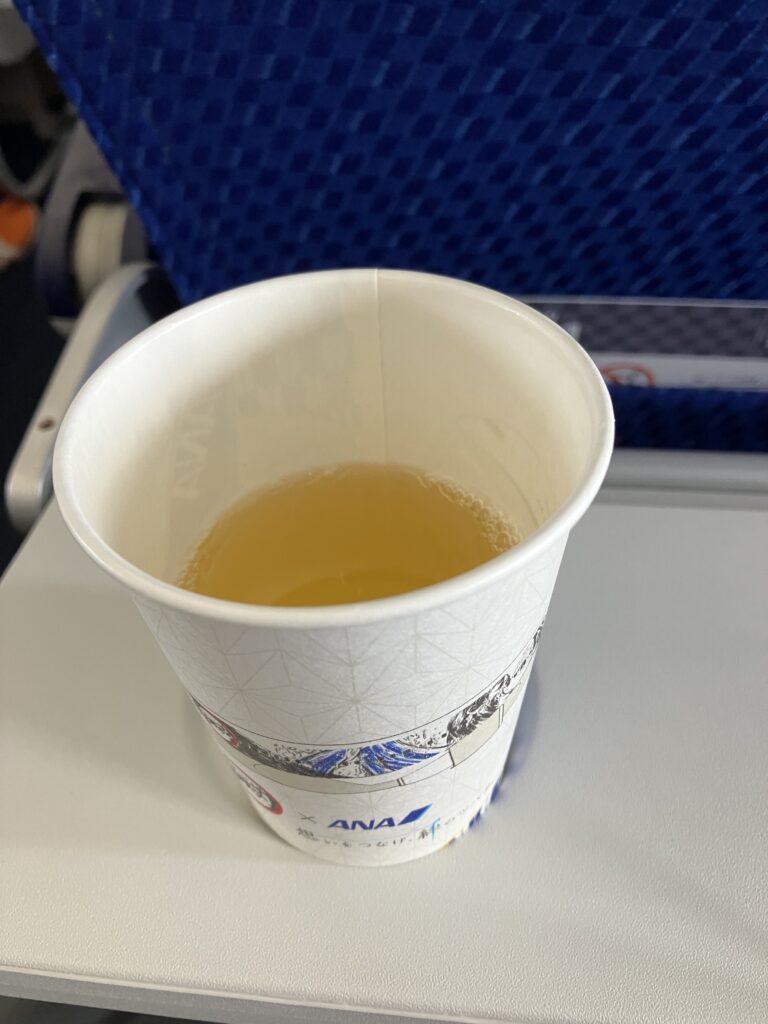 Once again, I had a cup of tea in a Demon Slayer cup. There's no meal service on this short flight.
ANA Airbus A321 Economy Class Lavatory

Lavatory was not as elaborate as the Boeing 767-300 which had the baby changing station.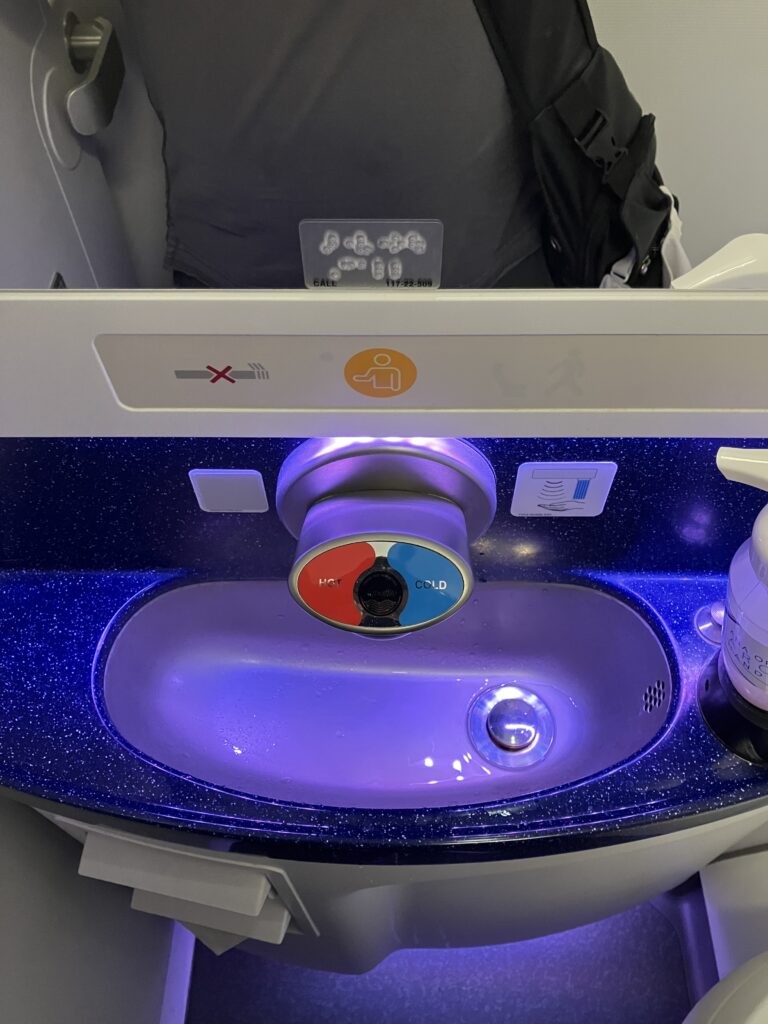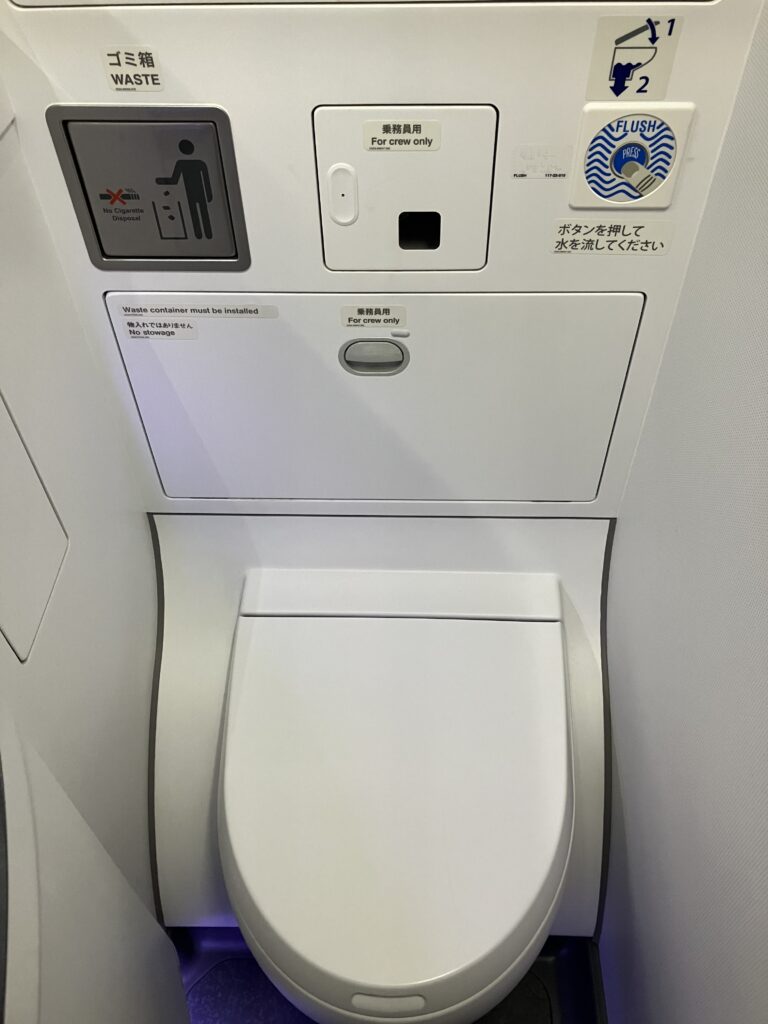 Conclusion
Since I was lucky enough to get the whole row to myself, I was able to capture a nice view of the engine and wings… and of course, Osaka itself.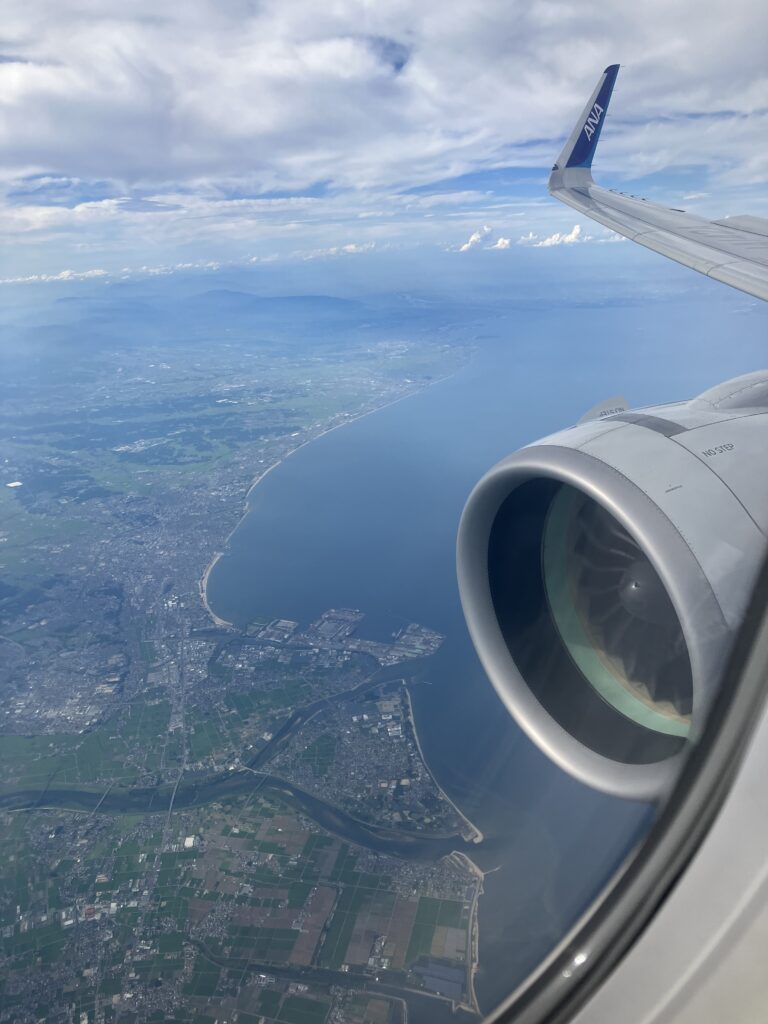 Overall, the flight went without a hitch, and the Airbus A321neo provided nice seats for a short-haul flight. The individual entertainment screen with high resolution definitely help pass the time.
Overall Rating