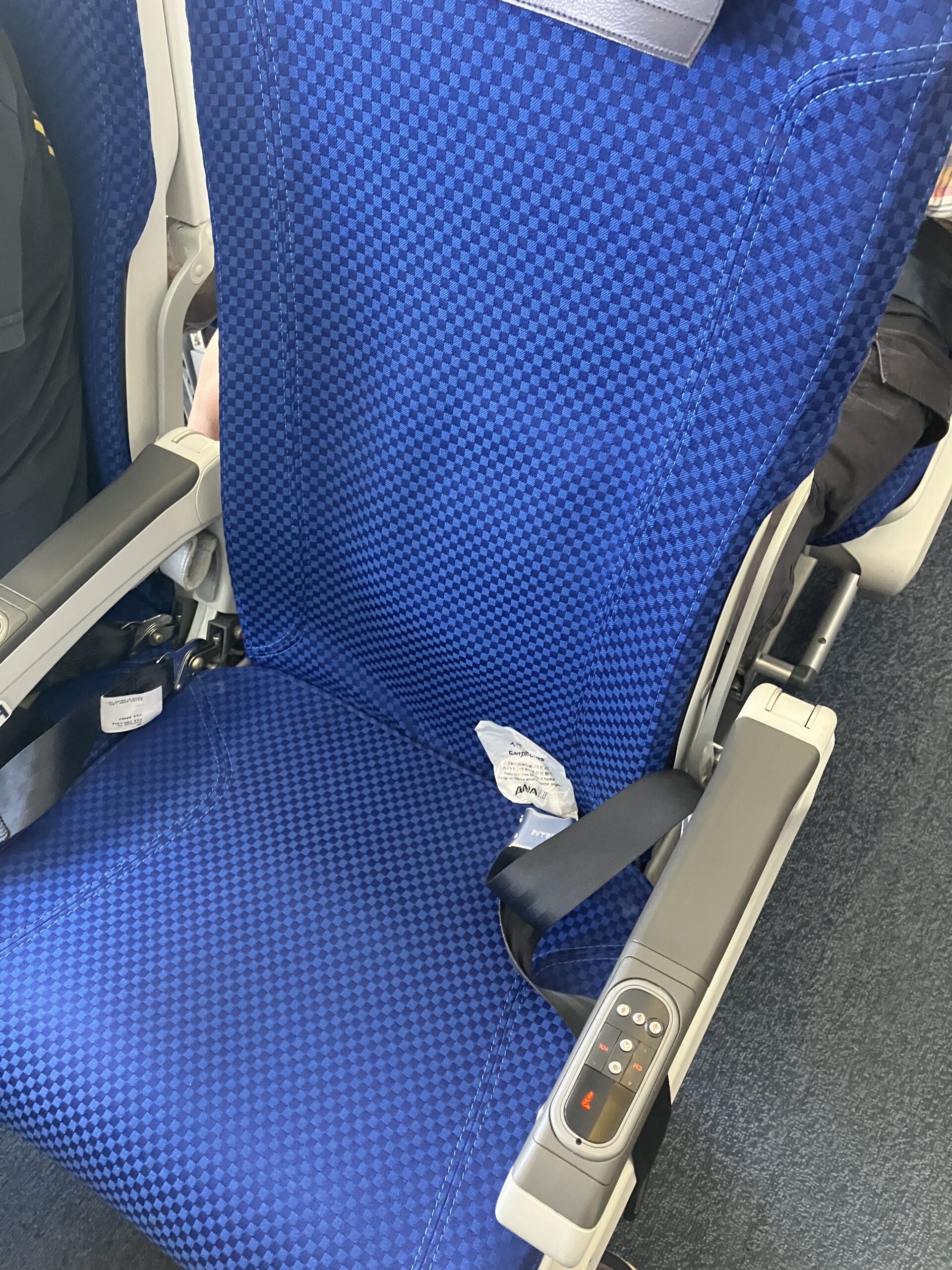 Review: ANA Boeing 767-300 Economy Class (HKD-HND)
HKD-HND
Flight No: NH554
Depart: 11:45

Arrive: 13:15

Duration: 1 hour 30 minutes
Plane: Boeing 767-300

Seat: 8H
After spending 2 nights in Hakodate, I said my farewells to Hokkaido and flew down to Osaka. Flying down would be the most time and cost efficient as the bullet train journey would take over 9 hours. On this segment, I'll be having a short layover in HND first before landing to ITM.
ANA Boeing 767-300 Economy Class Boarding Booking
I booked this flight for 5.5k United miles, plus $4.70 in taxes and fees. Typically, there's a direct flight from Hakodate to Osaka, but there was only award availability with a connection via HND on the date I wanted.
The price would be very similar regardless, and this type of redemption makes United miles provide some niche value despite their recent devaluations. The cash I was looking for was around $300, which was shocking and much higher than normal. United miles definitely saved me a lot in my situation.
ANA Boeing 767-300 Economy Class Boarding

Getting to Hakodate Airport can be done by getting on a bus from JR Hakodate Station. The airport is quite empty, and I didn't get the chance to visit the lounge, but I then found out that it was located before security check. I don't think it was a big loss at all, still.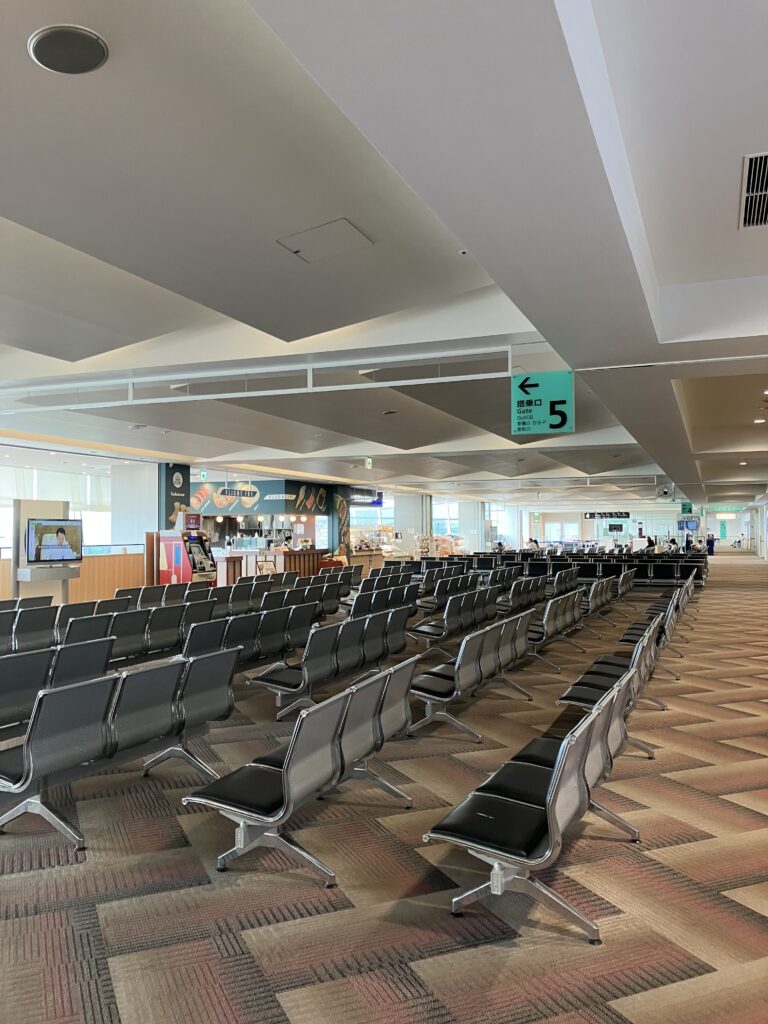 There were a few of these train "machines" that looked cute. Though I don't know what it's meant for.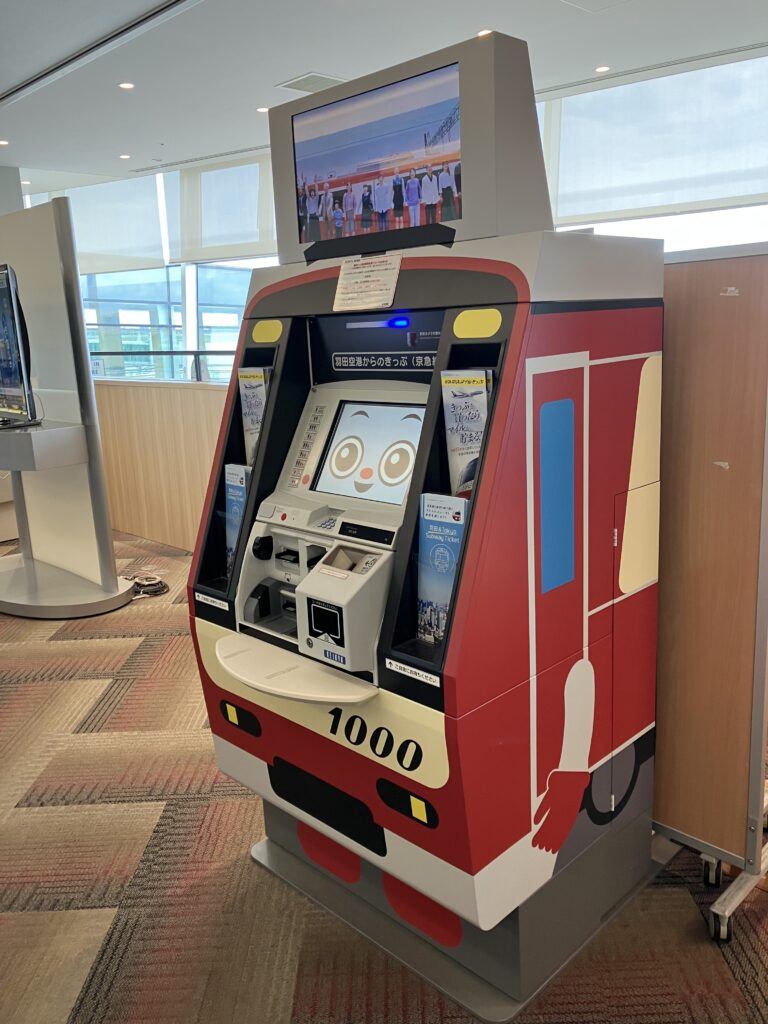 I was assigned to Boarding Group 5, which was the last to board.
ANA Boeing 767-300 Economy Class Flight Experience
The seat is donned in ANA-style blue. It's a typical seat you'd expect on a short-haul flight. The seat configuration is a 2-3-2 for Economy Class.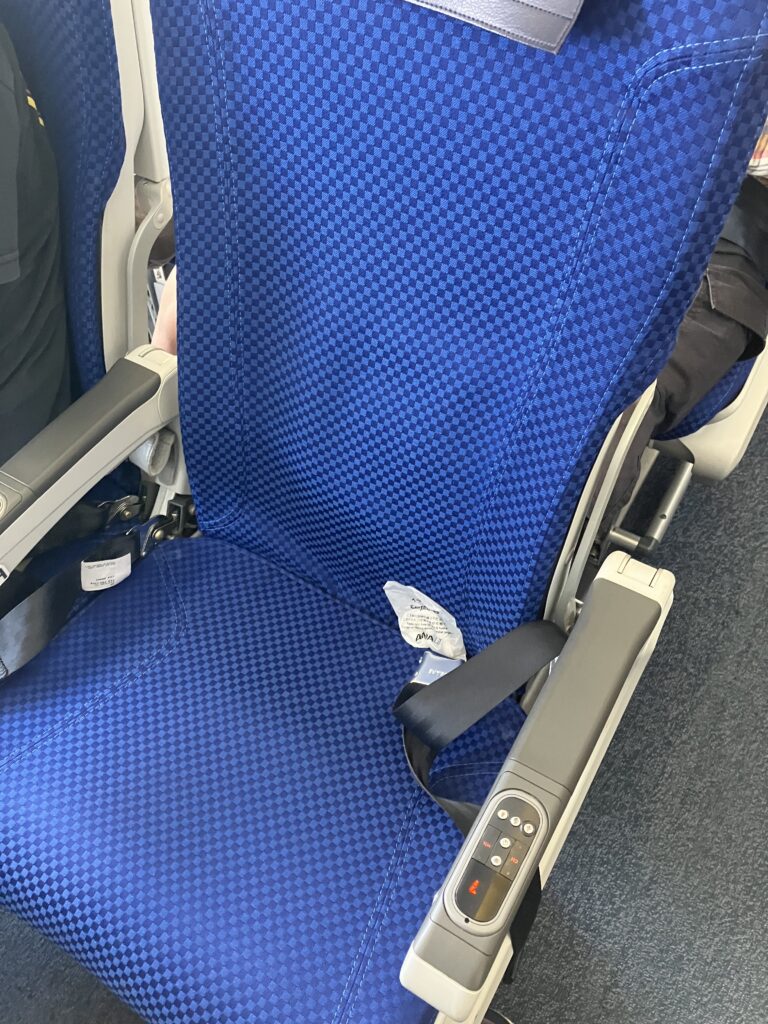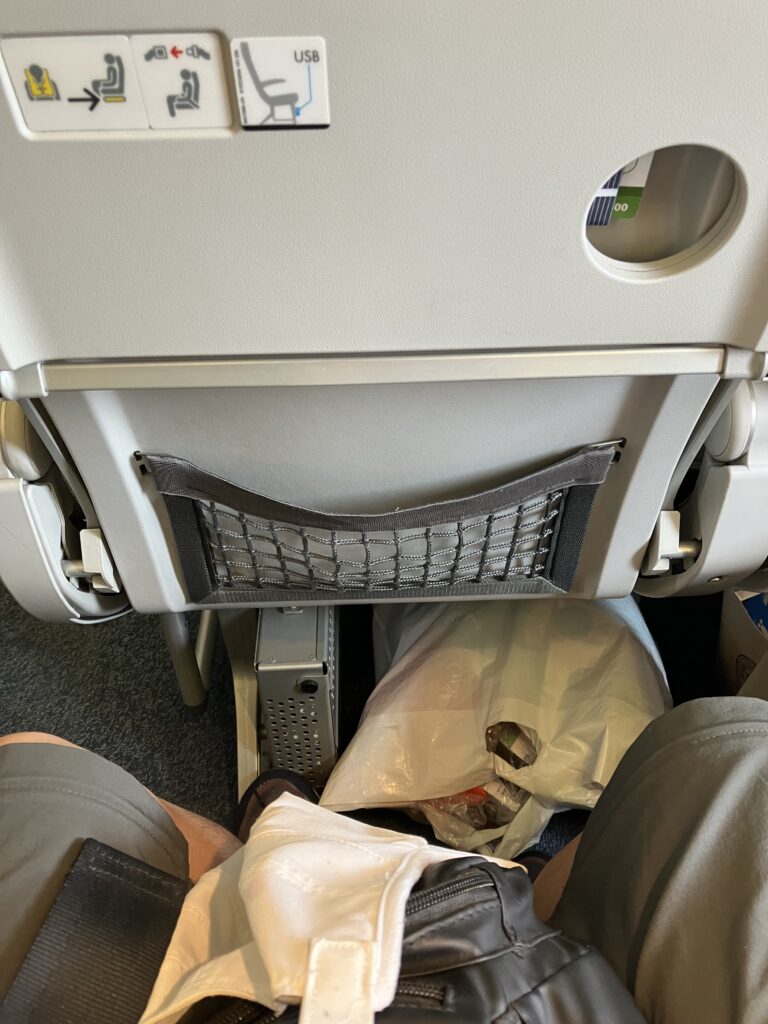 I was able to stuff a plastic bag filled with few stuffed animals I won from those addicting crane games.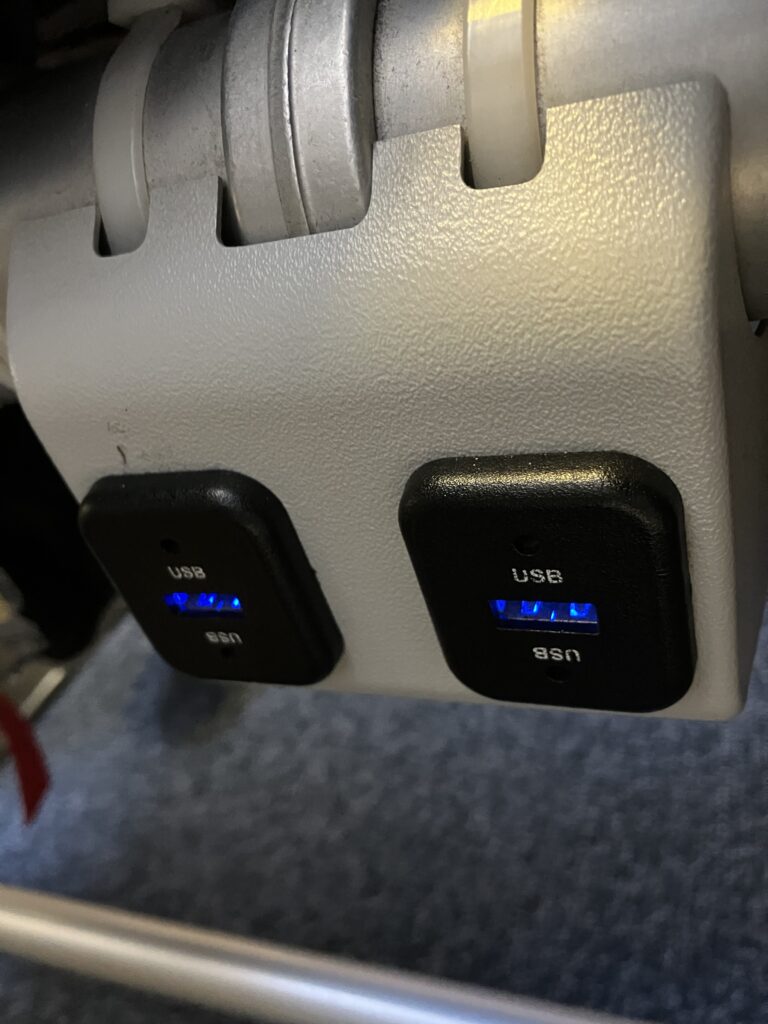 USB-A charge outlets can be found underneath and between the seats.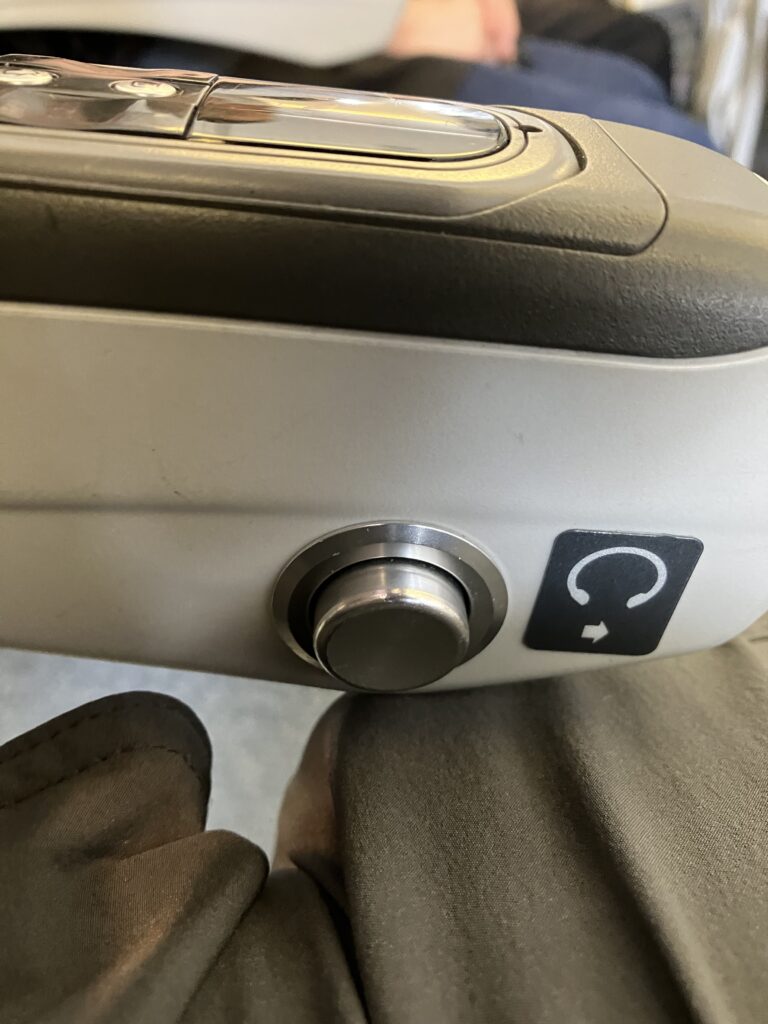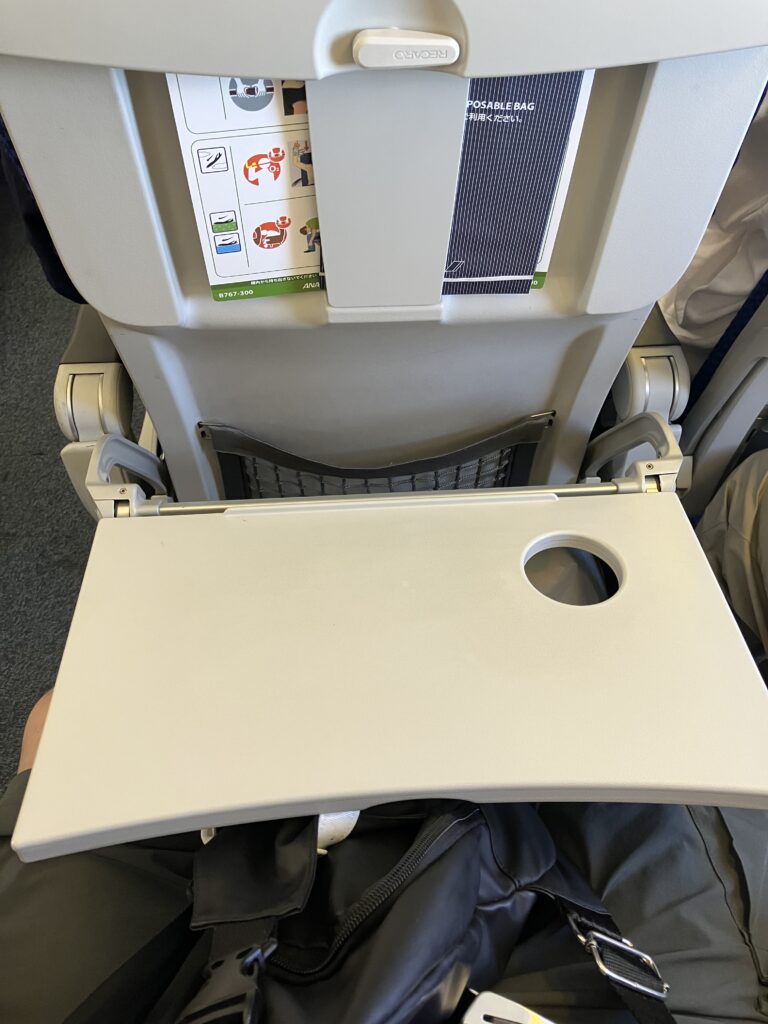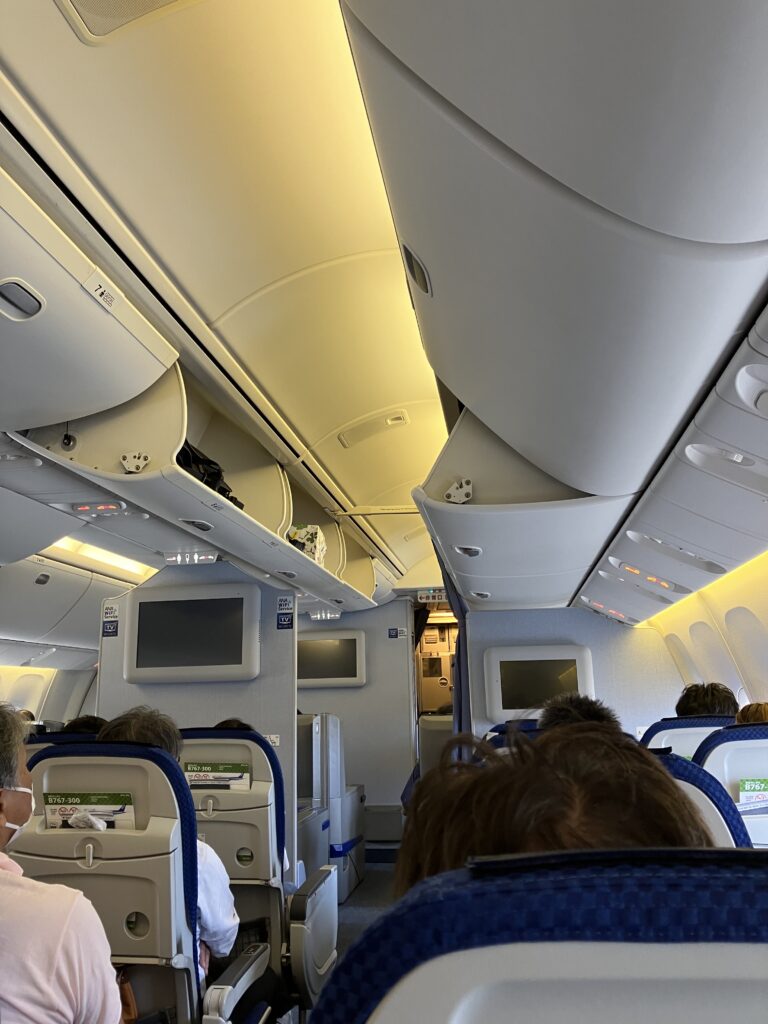 The entertainment screens were placed at the partitions. Wi-Fi was supposedly available, but I couldn't get it to work.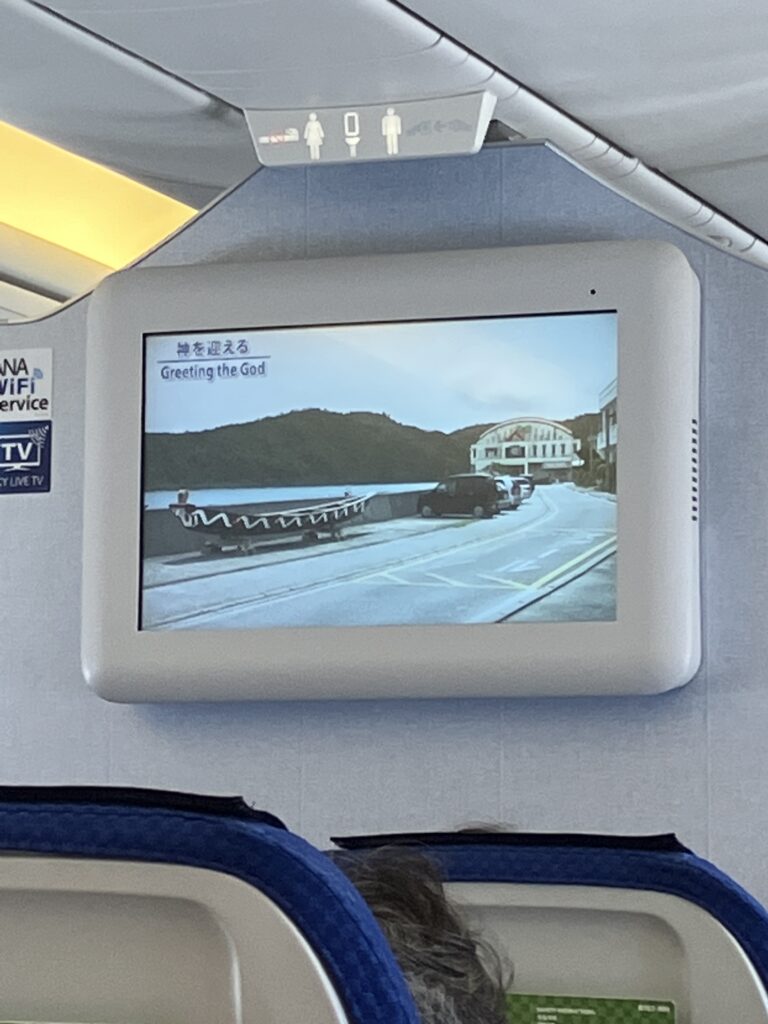 Only drinks were served during the flight. I just had a cup of tea in a Demon Slayer cup. ANA tend to have special collaborations with popular media like this.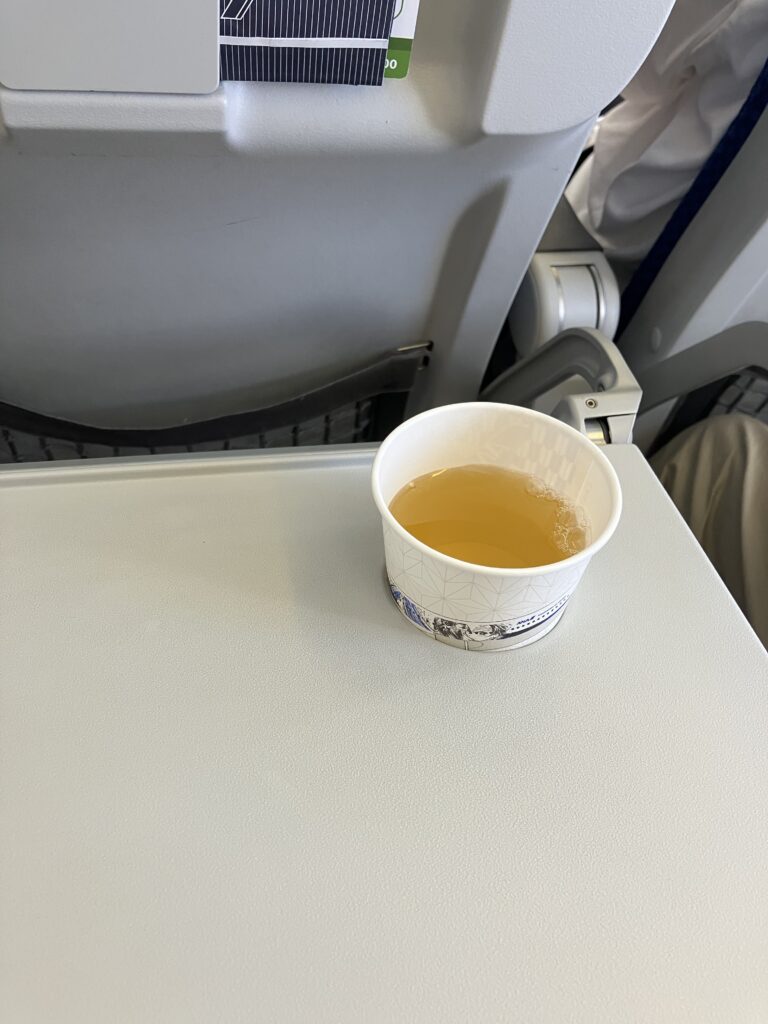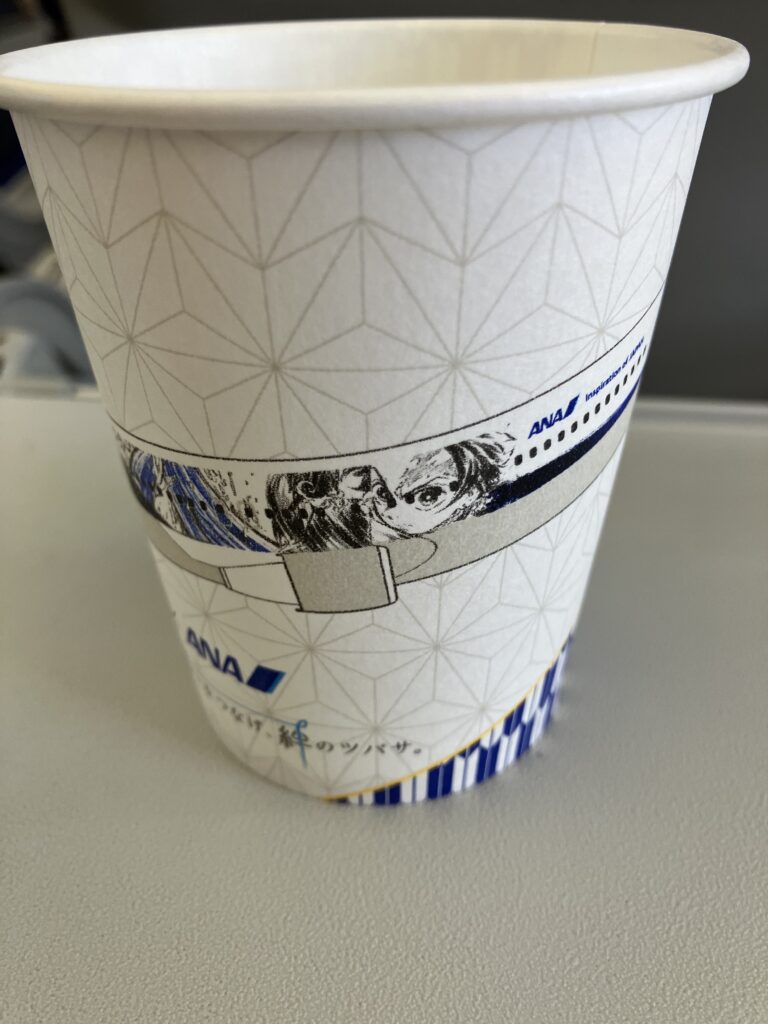 ANA Boeing 767-300 Economy Class Lavatory

Lavatory is pretty standard, except that they have a mounted baby changing station.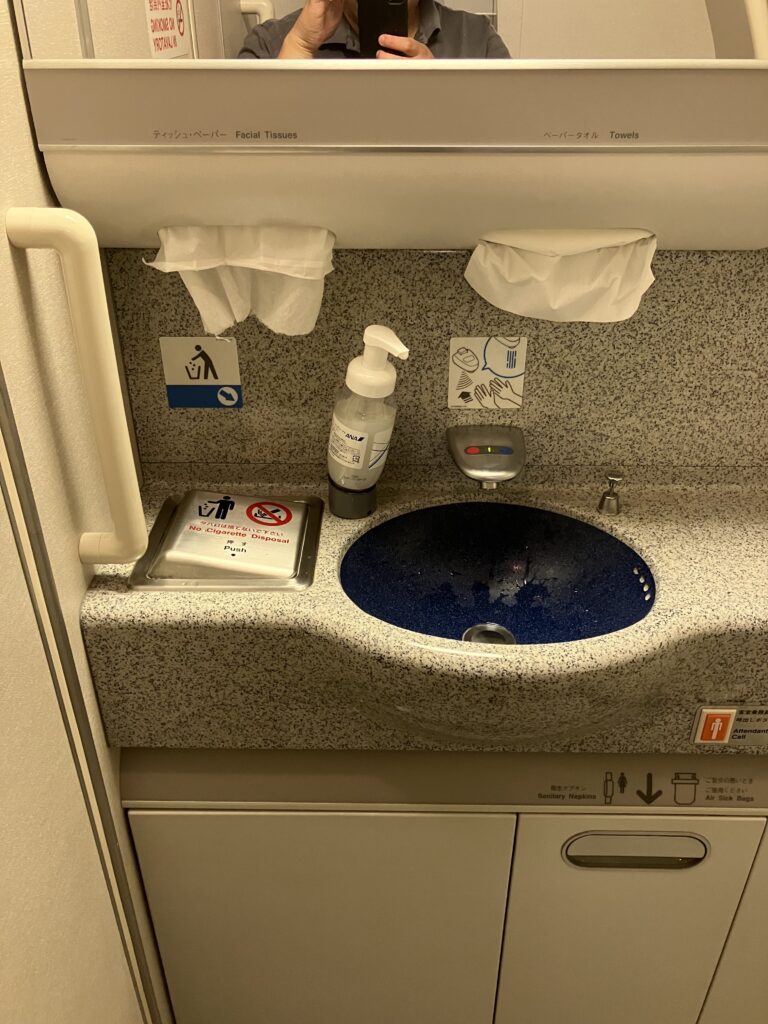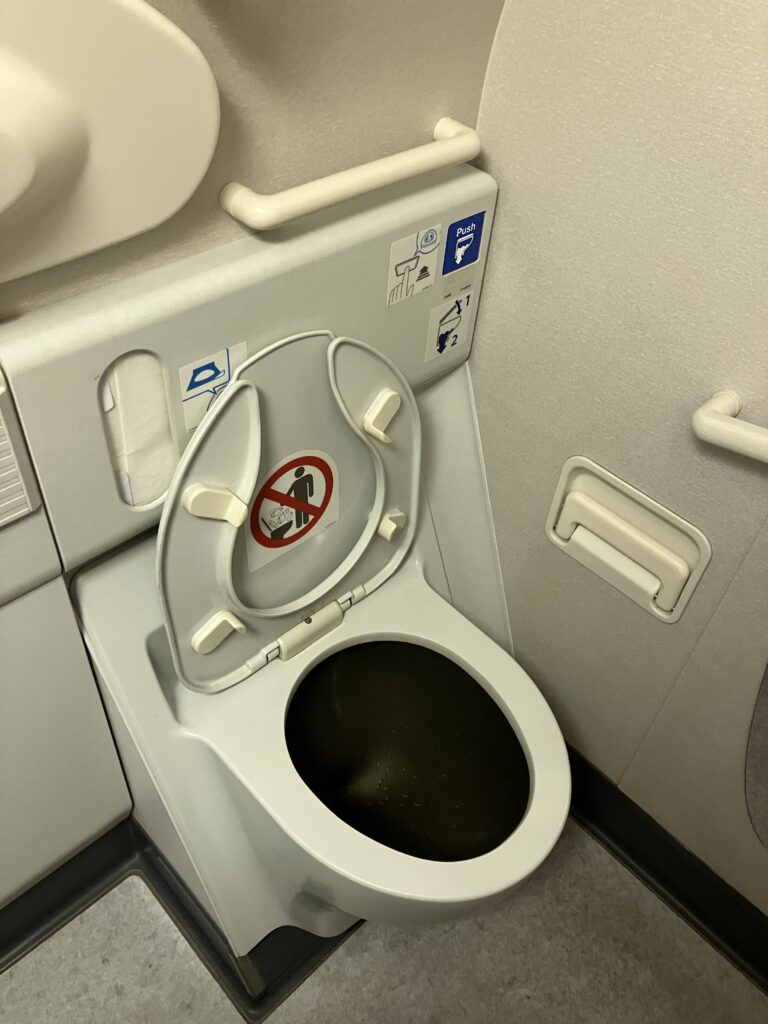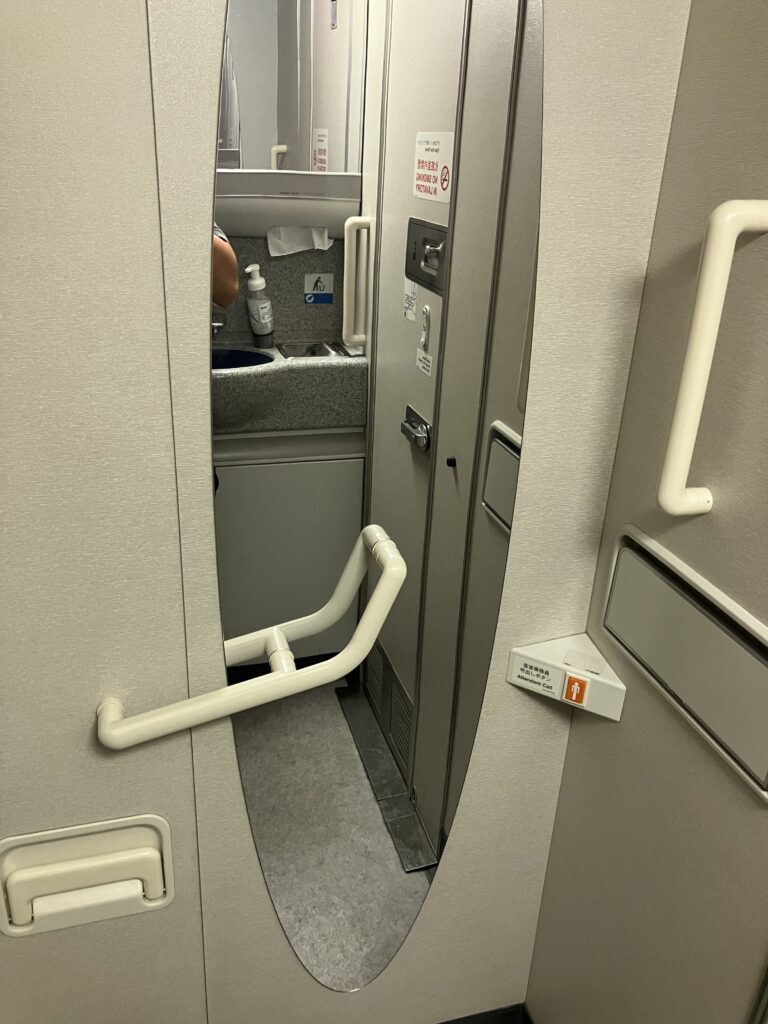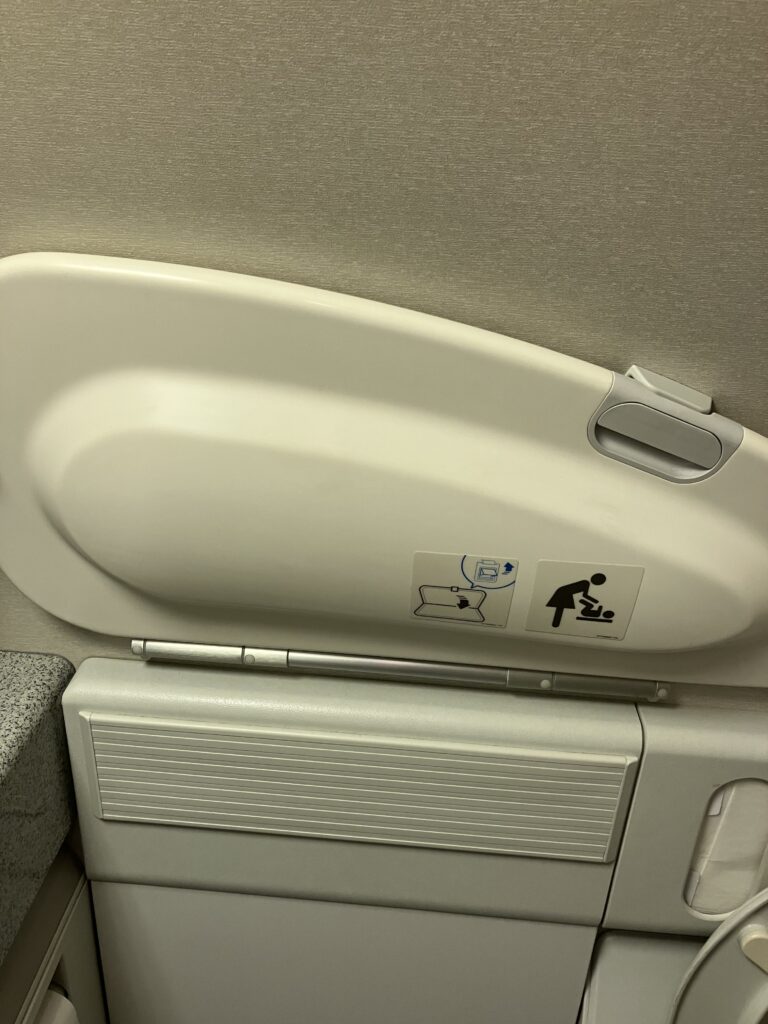 Conclusion
Overall, the ANA Boeing 767 flight is a fine one, and to be expected from a short flight.
Overall Rating