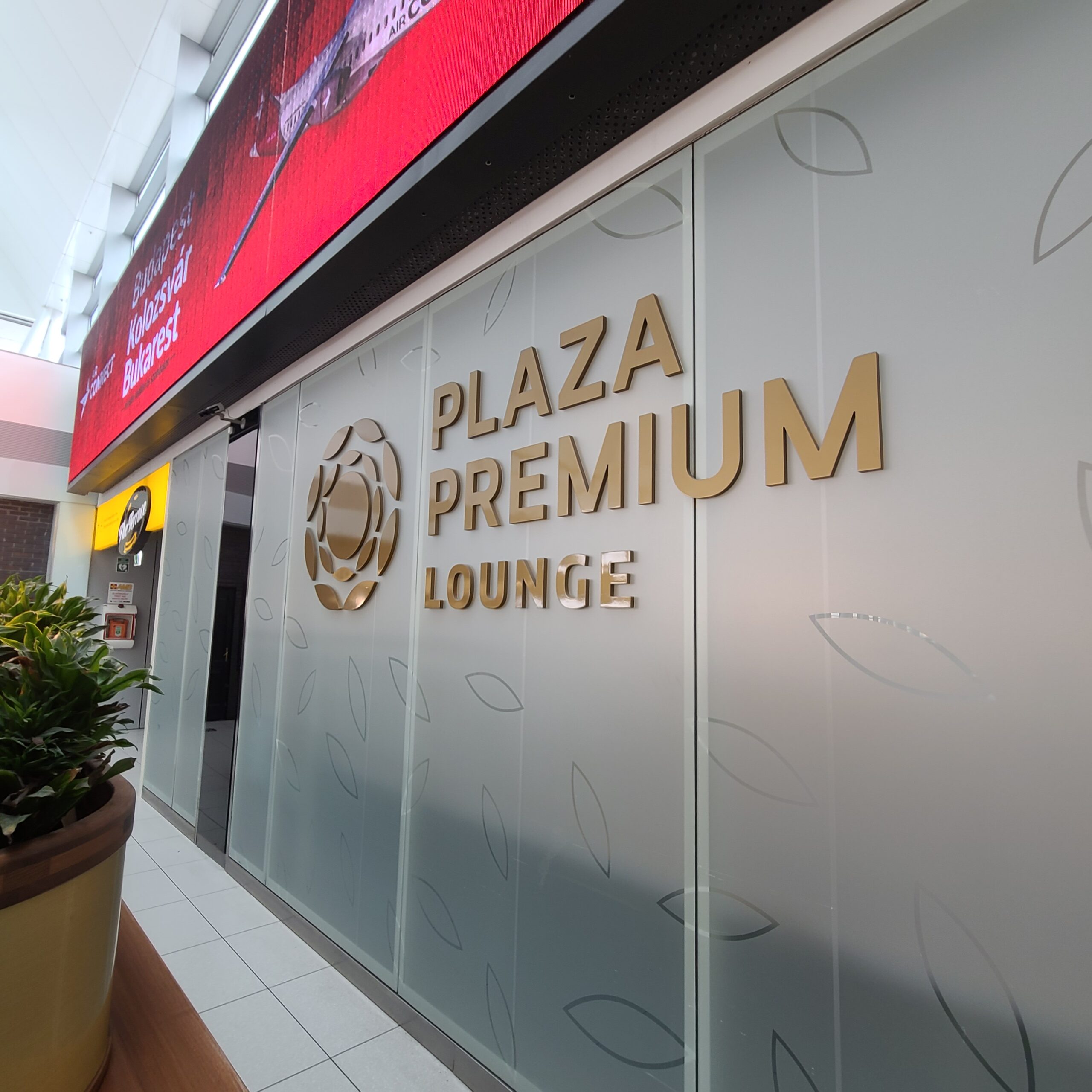 Advertiser disclosure: This post may include affiliate links (including sidebar banners) in which this site may receive compensation if a purchase is successfully made (at no extra cost to you) after being redirected from here. Thank you for your support!
Review: Plaza Premium Lounge Budapest Ferenc Liszt Airport (BUD)
After checking out of the Ritz-Carlton, we wanted to check out some of the lounges in BUD before our flight to Rome with Ryanair. I did not know that there was a Plaza Premium Lounge in the airport, so I was eager to visit it for the first time.
Plaza Premium BUD Location
The Plaza Premium Lounge is on Terminal 2 of BUD surrounded by a food court on the upper level and is next to lounges like the SkyCourt and MasterCard Lounge. The Plaza Premium Lounge on the side wall is a giveaway to where the lounge is.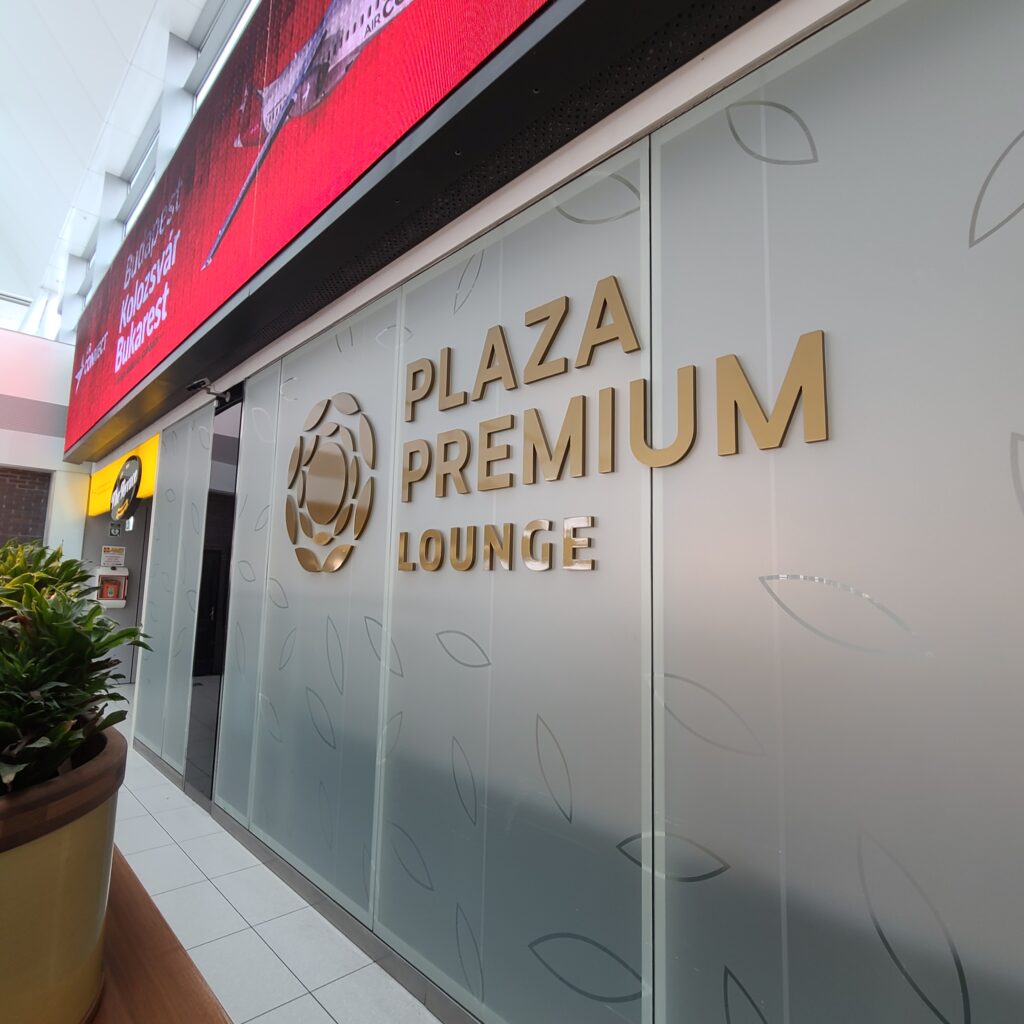 The unassuming entrance is to the right of the main sign facing the mezzanine.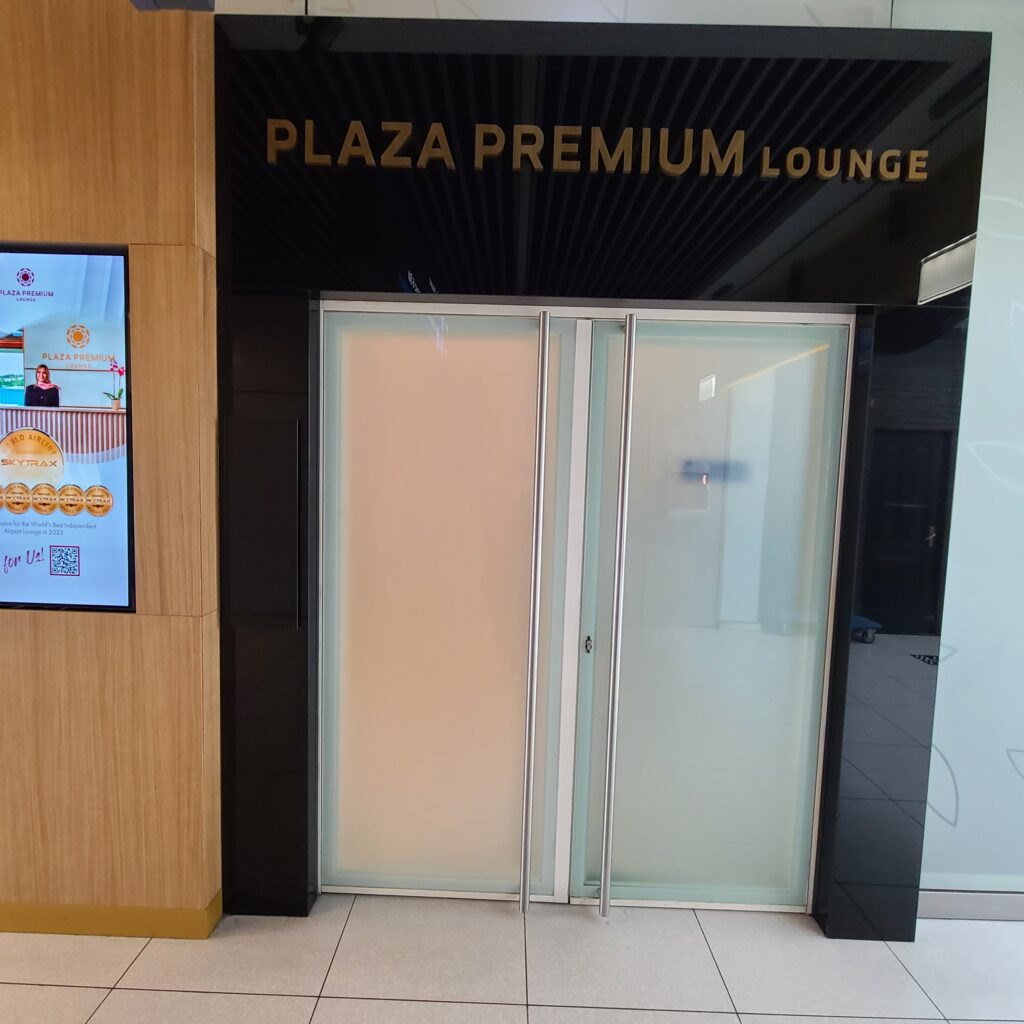 Inside Plaza Premium Lounge BUD
Plaza Premium Lounge can be accessed with certain credit cards. For me, I used my Capital One Venture X to let myself and my parents in for free. Alternatively, you can enter with the Amex Platinum. The lounge has the Amex Global Lounge Collection sign on the reception desk.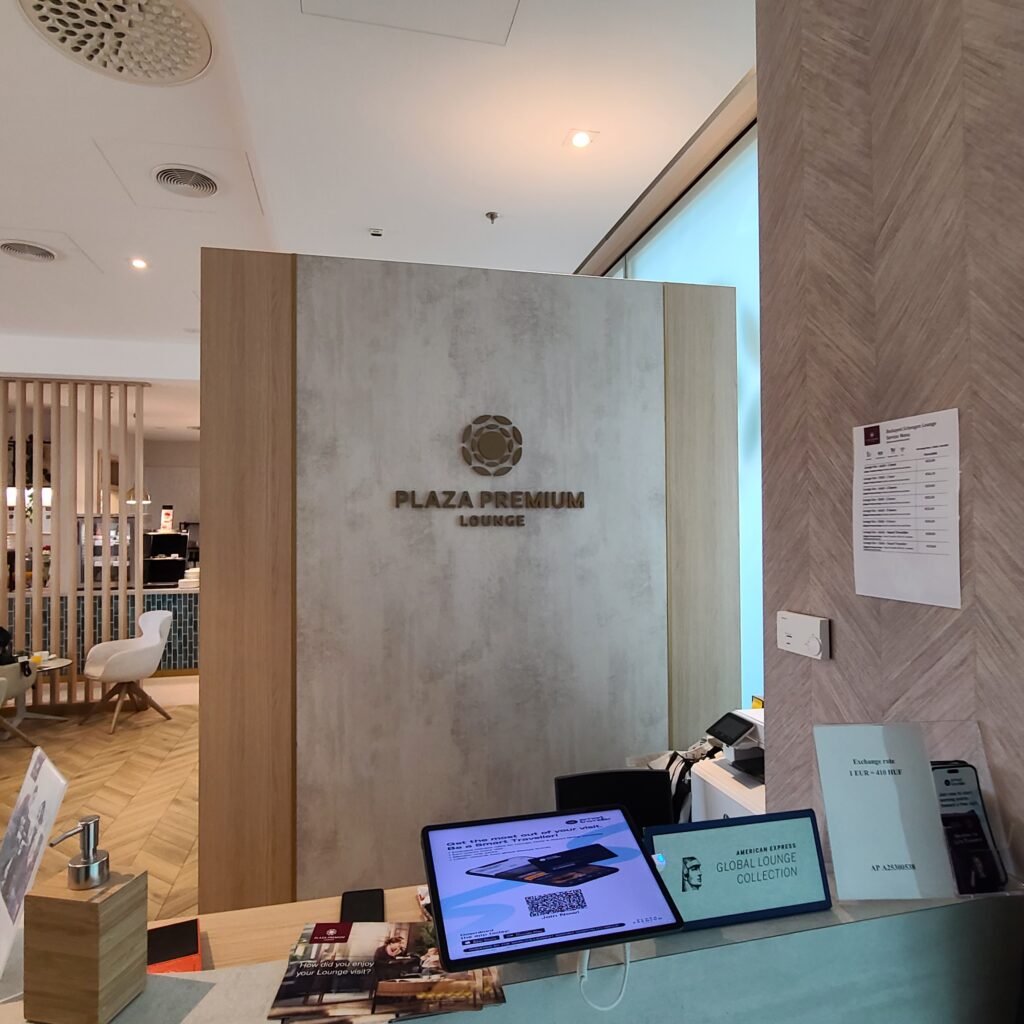 The seating arrangement below is pretty much all the available seating of the lounge. Bar seats face the runway. Not a big lounge indeed.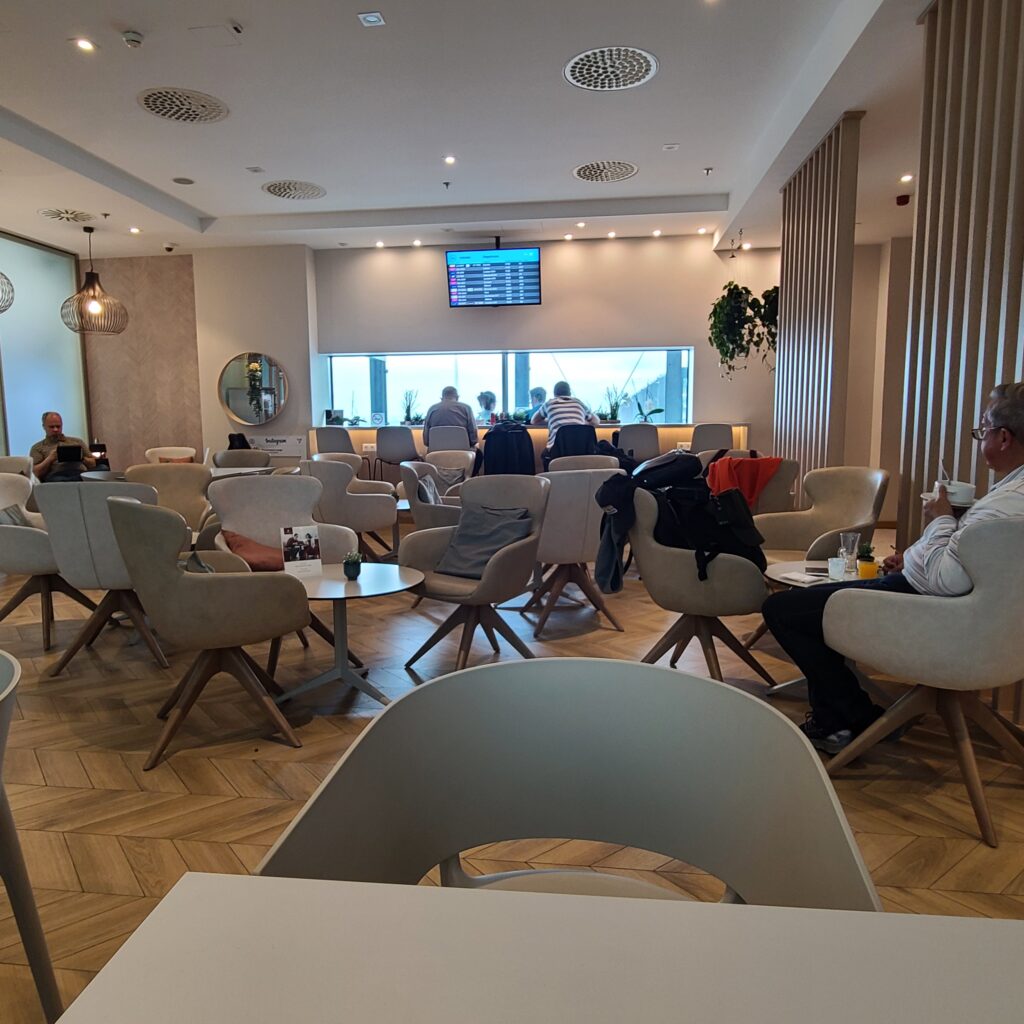 Food options are quite decent actually, starting with creamy tomato & basil soup and goulash, a signature Hungarian dish.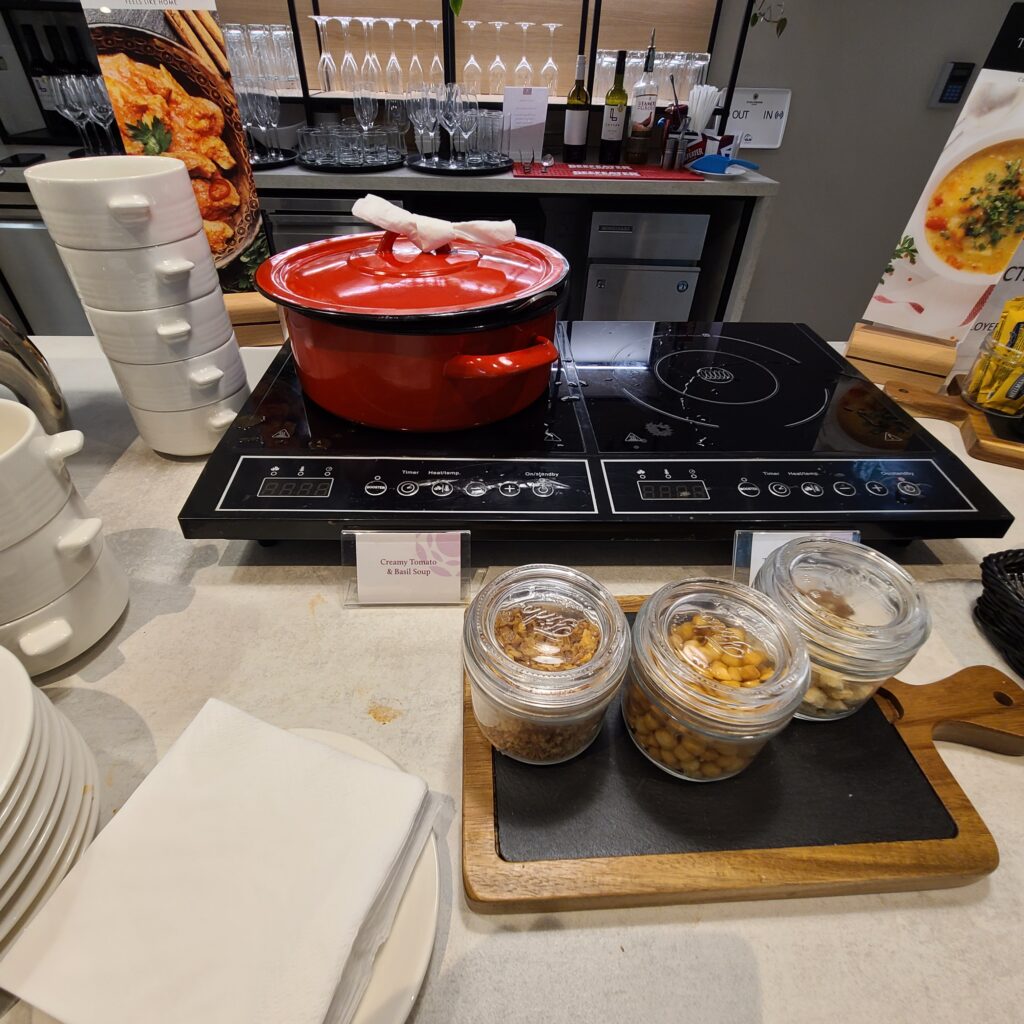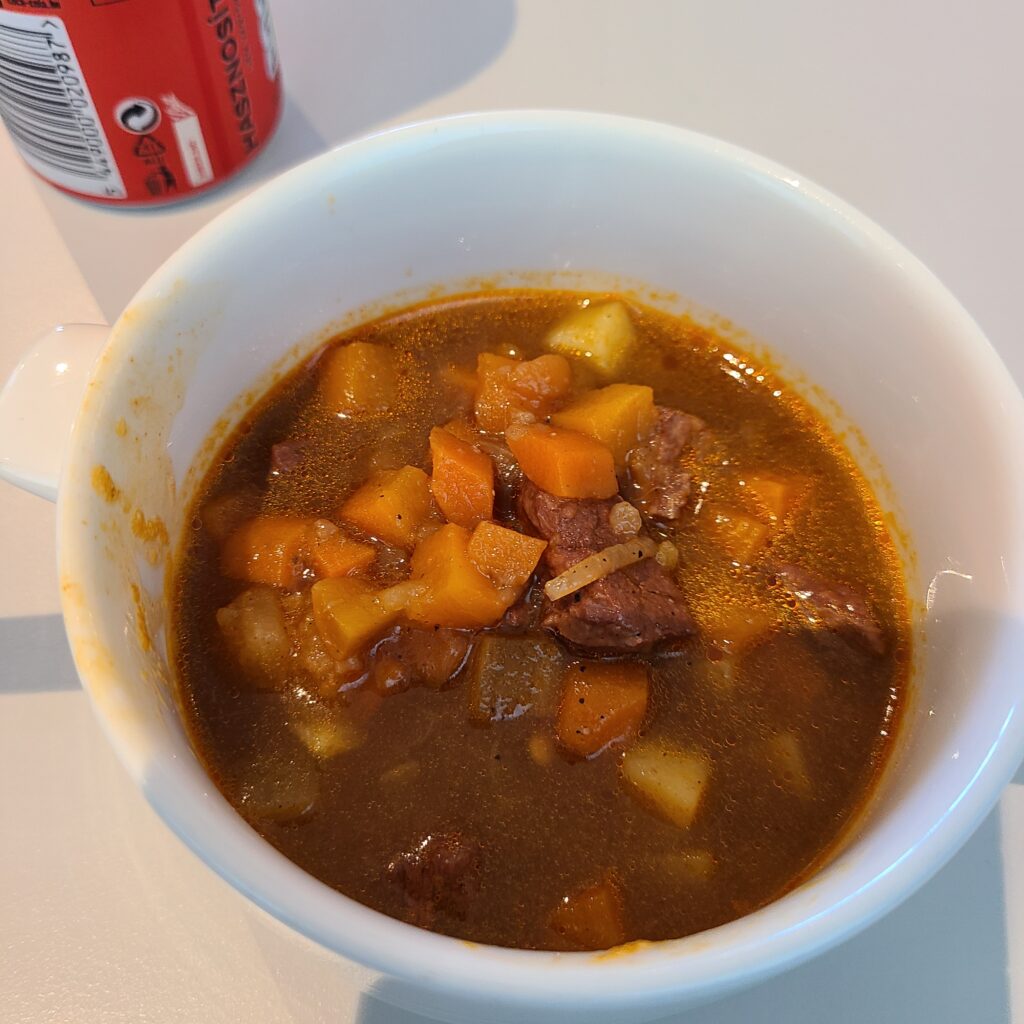 The main courses are Indian butter chicken and Asian stir fried veggies with basmati rice on the side. I enjoyed the butter chicken, but they were not as warm as they should've been. The basmati rice needed more water for them to be perfect. I did not try the veggies because I'm no fan of veggies :S.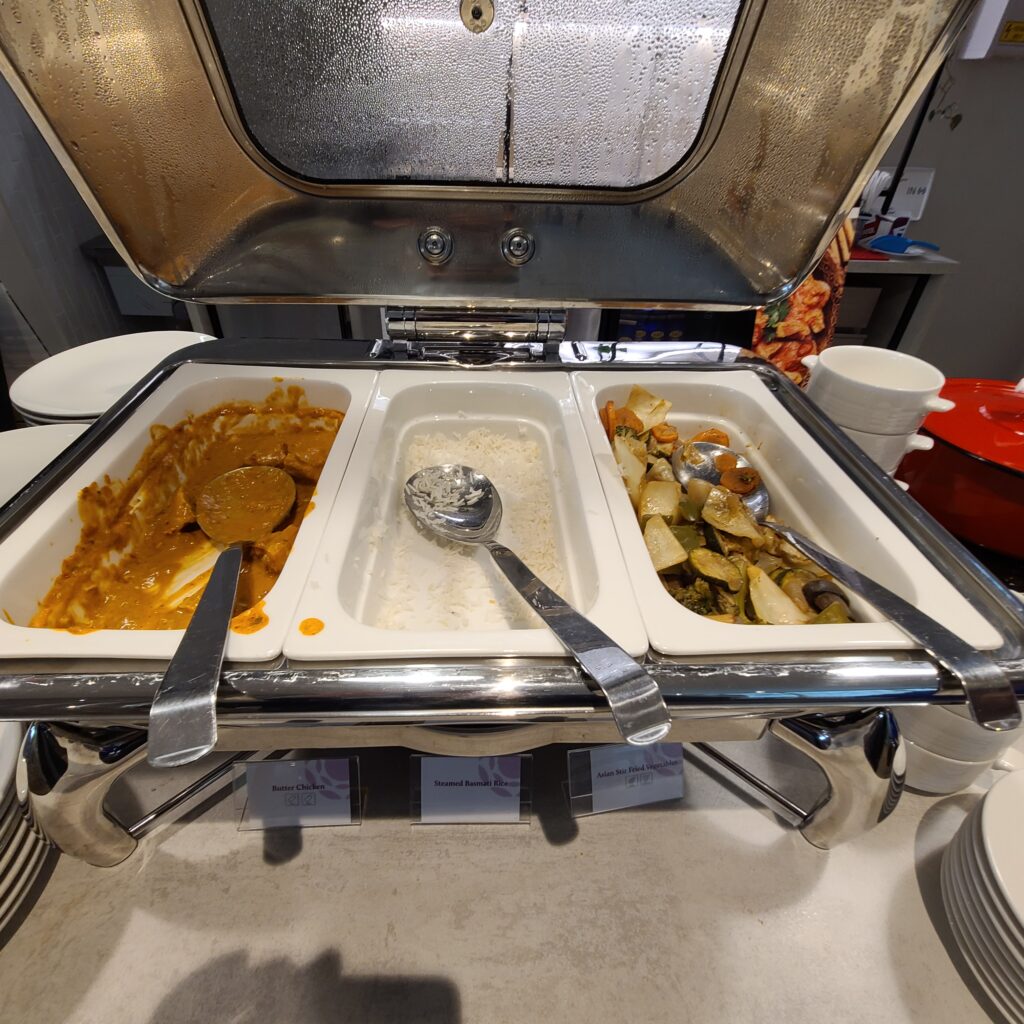 Salad and desserts can be grabbed next to the main course warmer.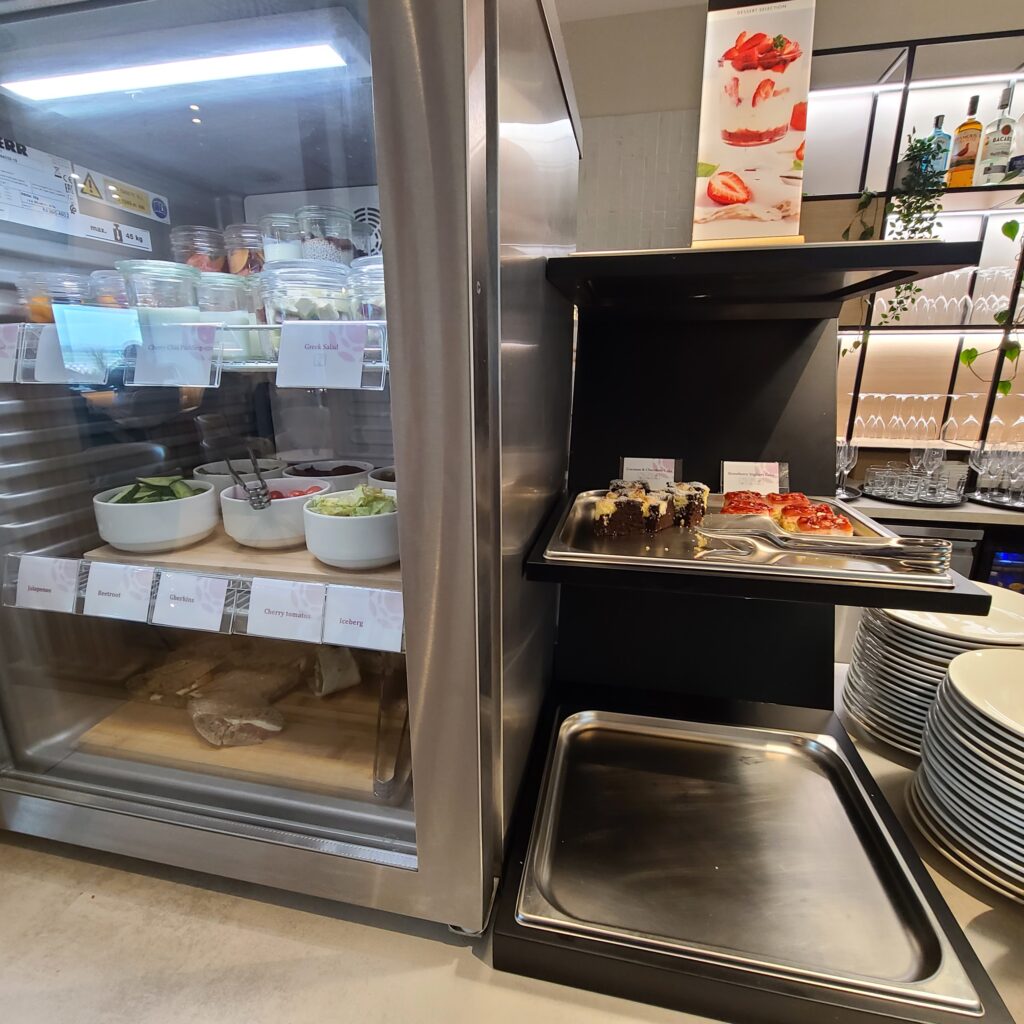 Drink offerings are plentiful with sodas, beer, coffee, tea, juice, and detox water.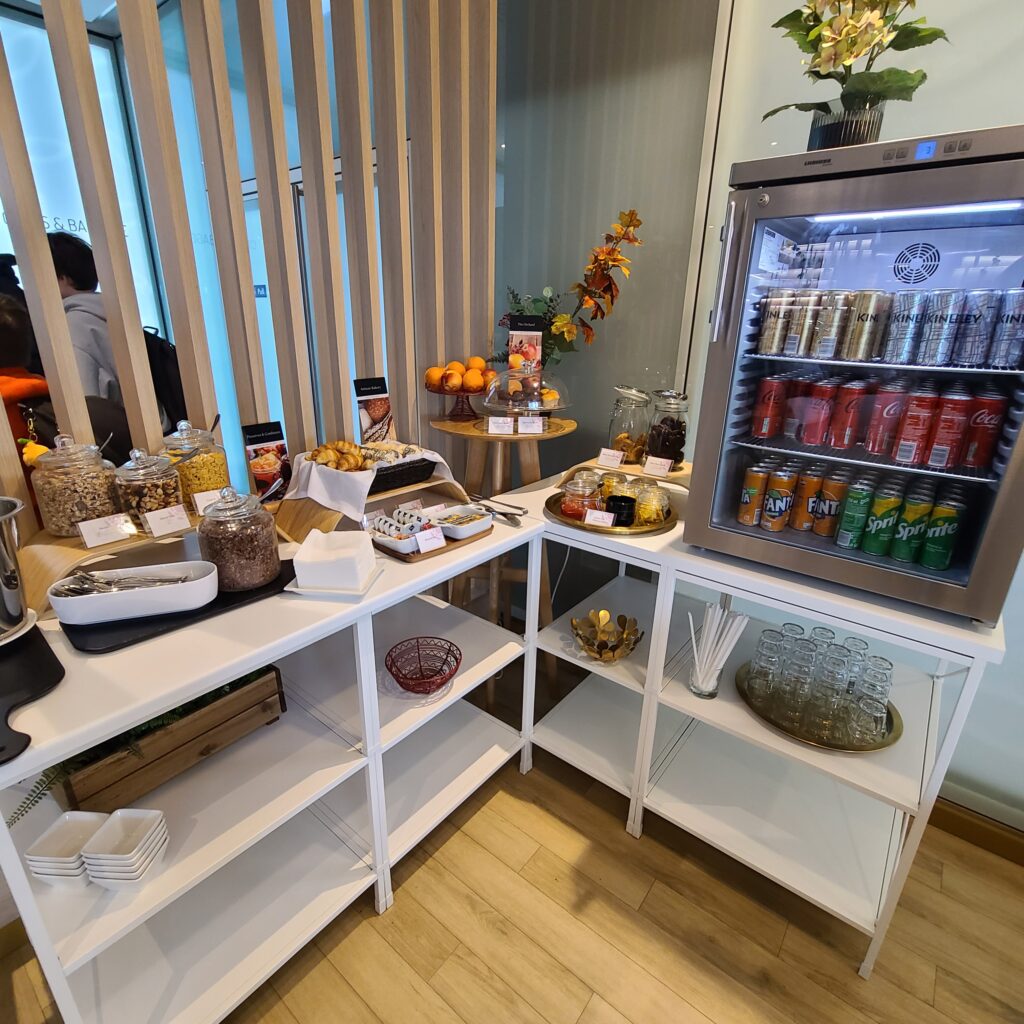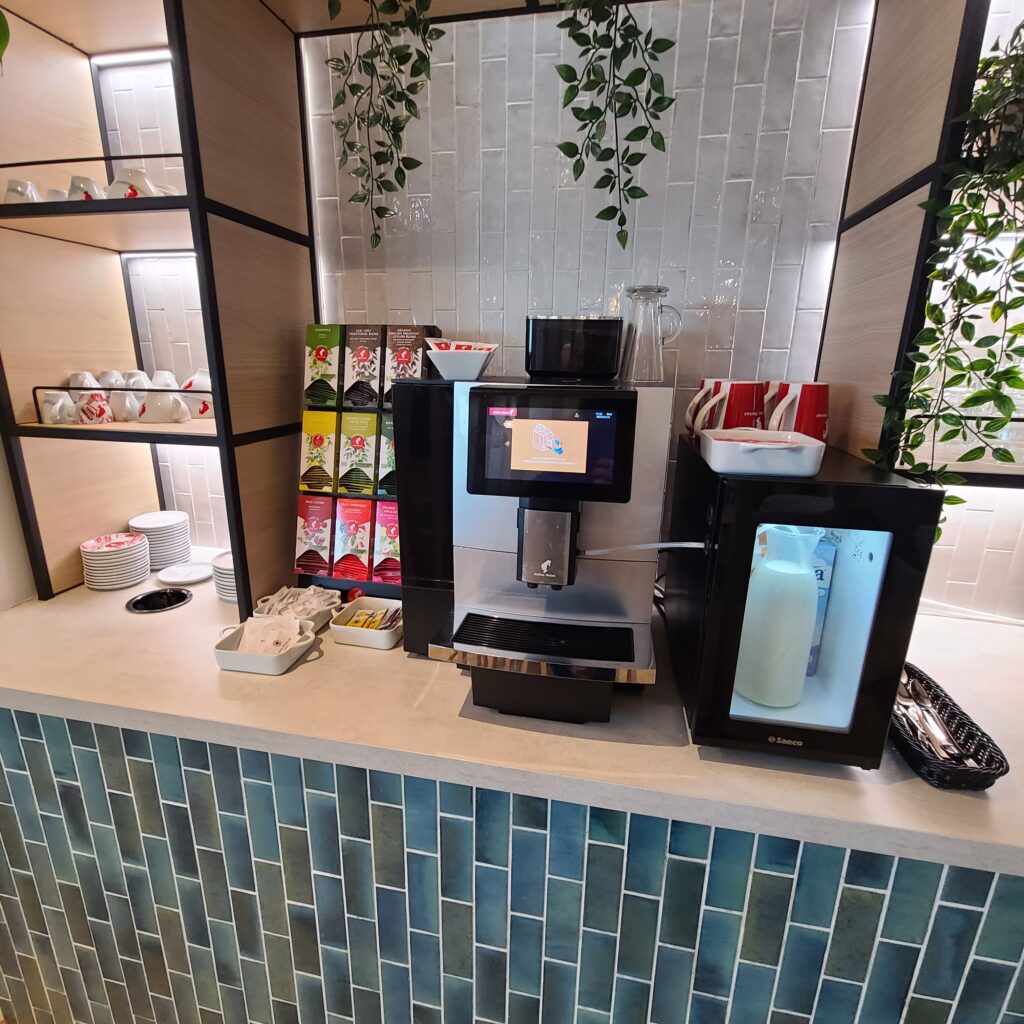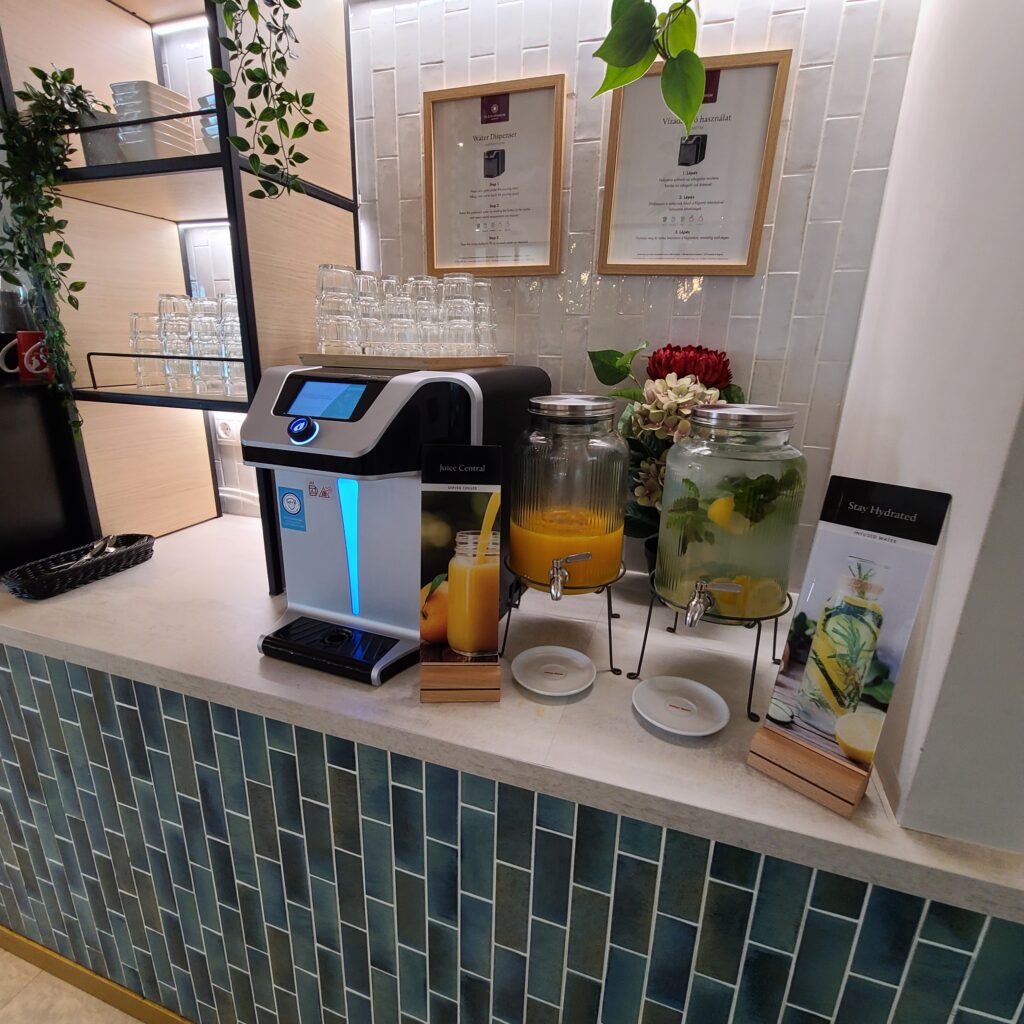 The runway view is okay, and can be seen clearly from the bar seats. It shares the view with a jet bridge between the outer window and the lounge.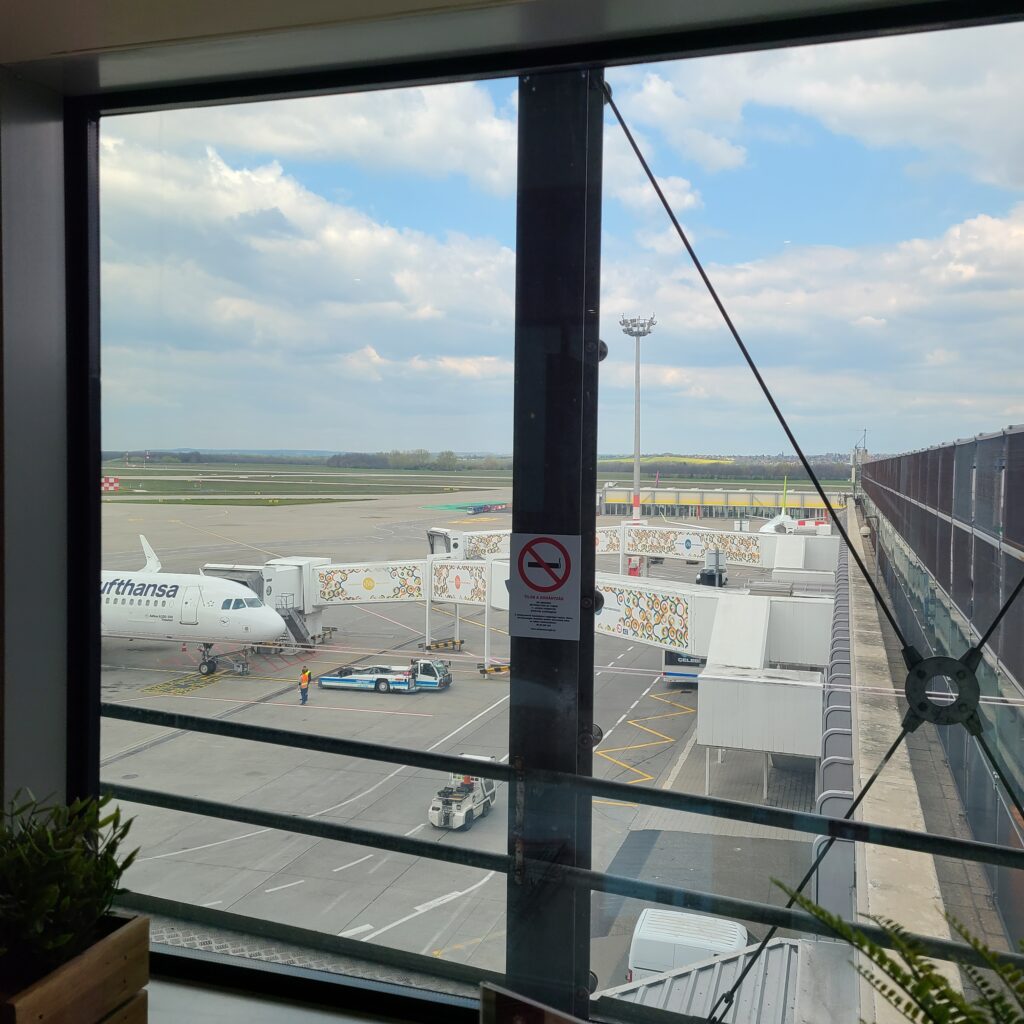 Conclusion
The Plaza Premium in BUD is a very small lounge, but comes with decent food that's quite nice for lounge food standards. Because of its small size, it's not something I'd stay around in for too long, but it provided a passable space to not have to pay for lunch and some cold drinks.
Overall Rating