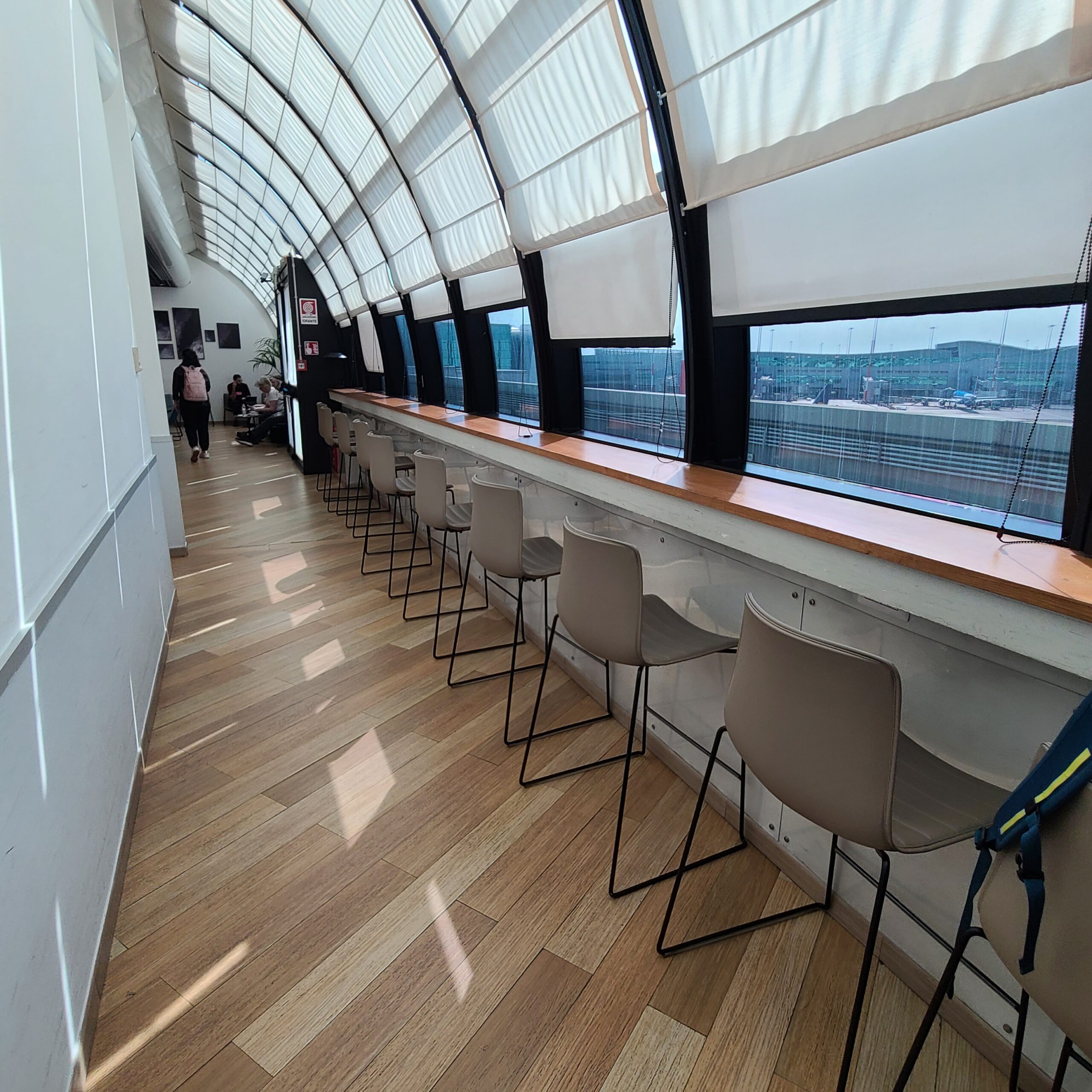 Advertiser disclosure: This post may include affiliate links (including sidebar banners) in which this site may receive compensation if a purchase is successfully made (at no extra cost to you) after being redirected from here. Thank you for your support!
Review: Prima Vista Lounge FCO Terminal 1
After visiting Rome, we were headed to Paris on the Air France A220-300. Before that, we checked out one of the lounges in FCO, the Prima Vista Lounge, which can be accessed with Priority Pass.
Prima Vista Lounge FCO Terminal 1 Location
The lounge is located inside Terminal 1 after security check. Simply follow the airport signs of "Airport Lounge" and you'll eventually be taken there. There are 2 "Prima Vista Lounges" in FCO on both Terminal 1 & 3. Both have different interiors from each other.
Inside Prima Vista Lounge FCO Terminal 1
Getting in was fast and easy for myself and both of my parents with Priority Pass.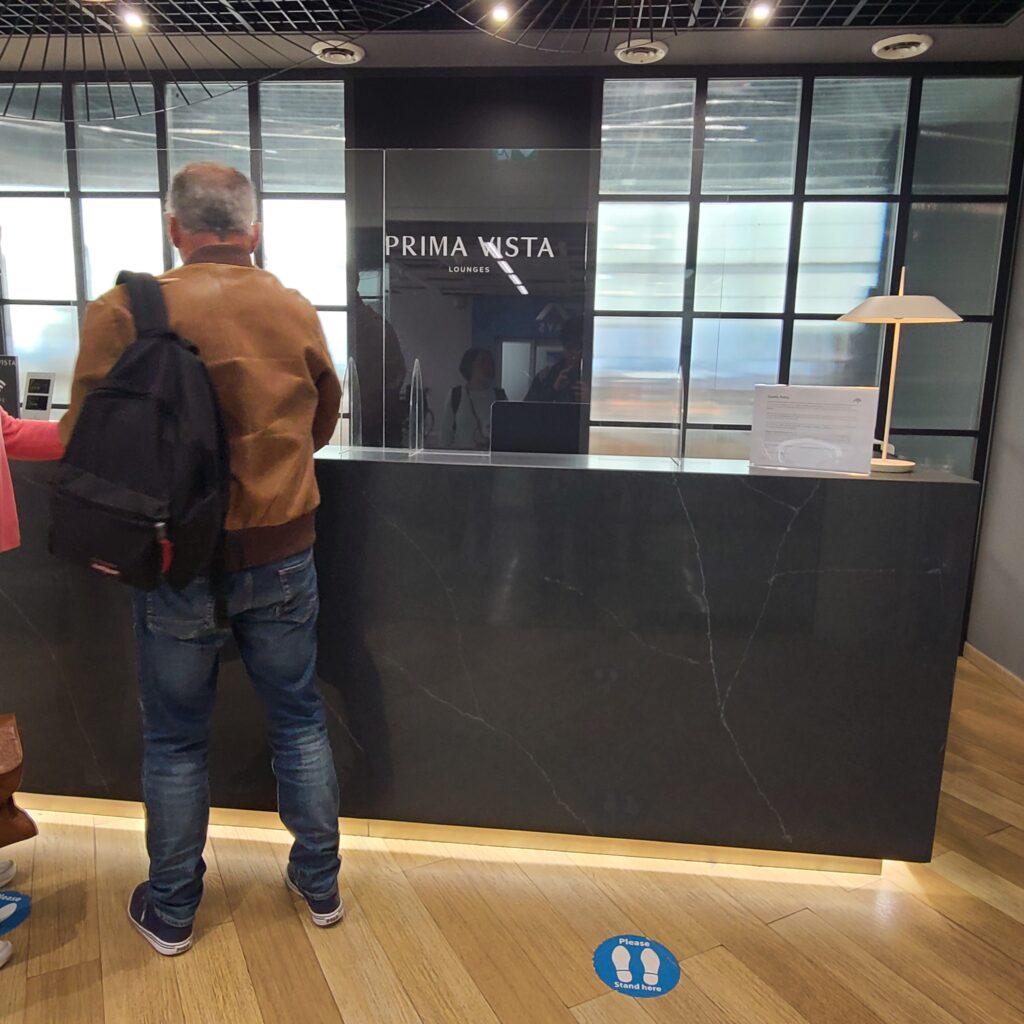 The lounge was a bit crowded when we were there. There were not much seating space, nor any felt privatized. The bathrooms are by the wet floor sign.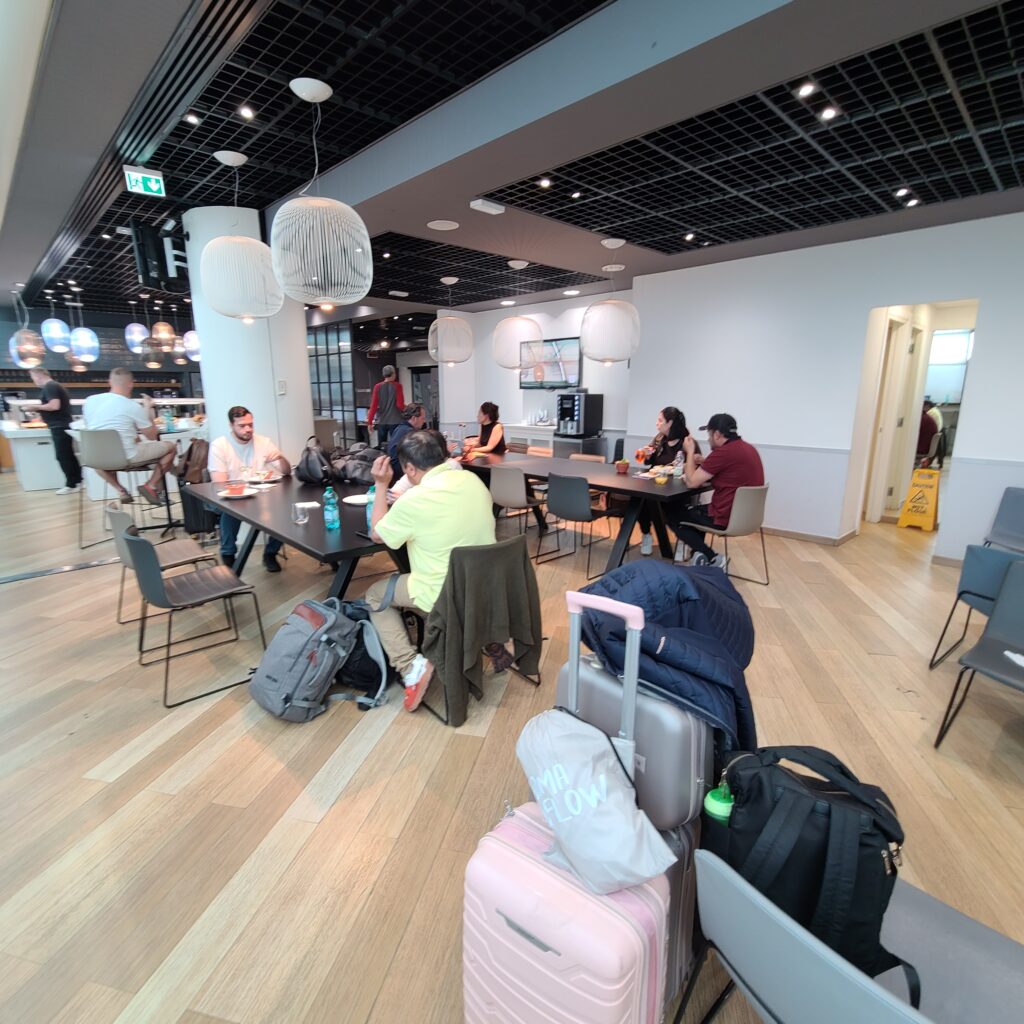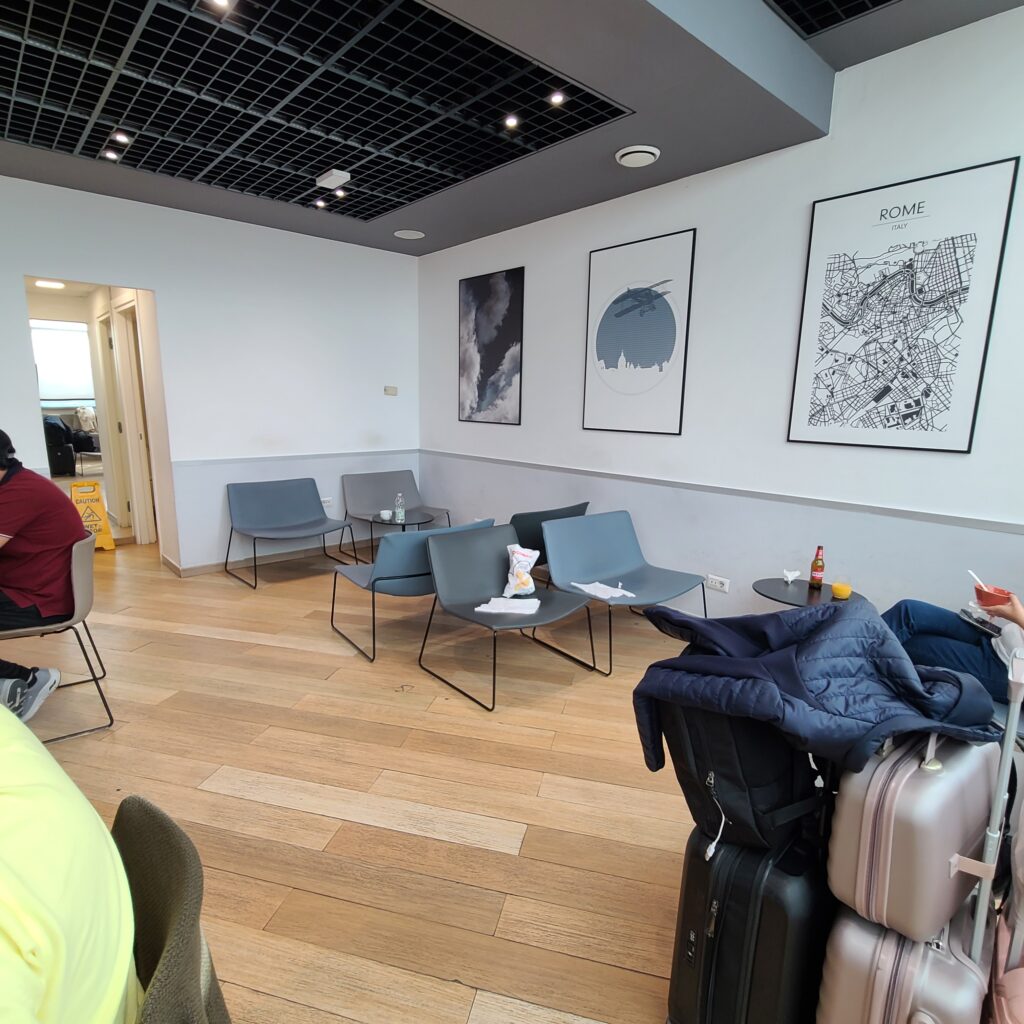 Food options are mostly Italian. But, these were some of the saddest pizzas I've had. I don't know, is it bad to expect more from an airport lounge's pizza in Italy?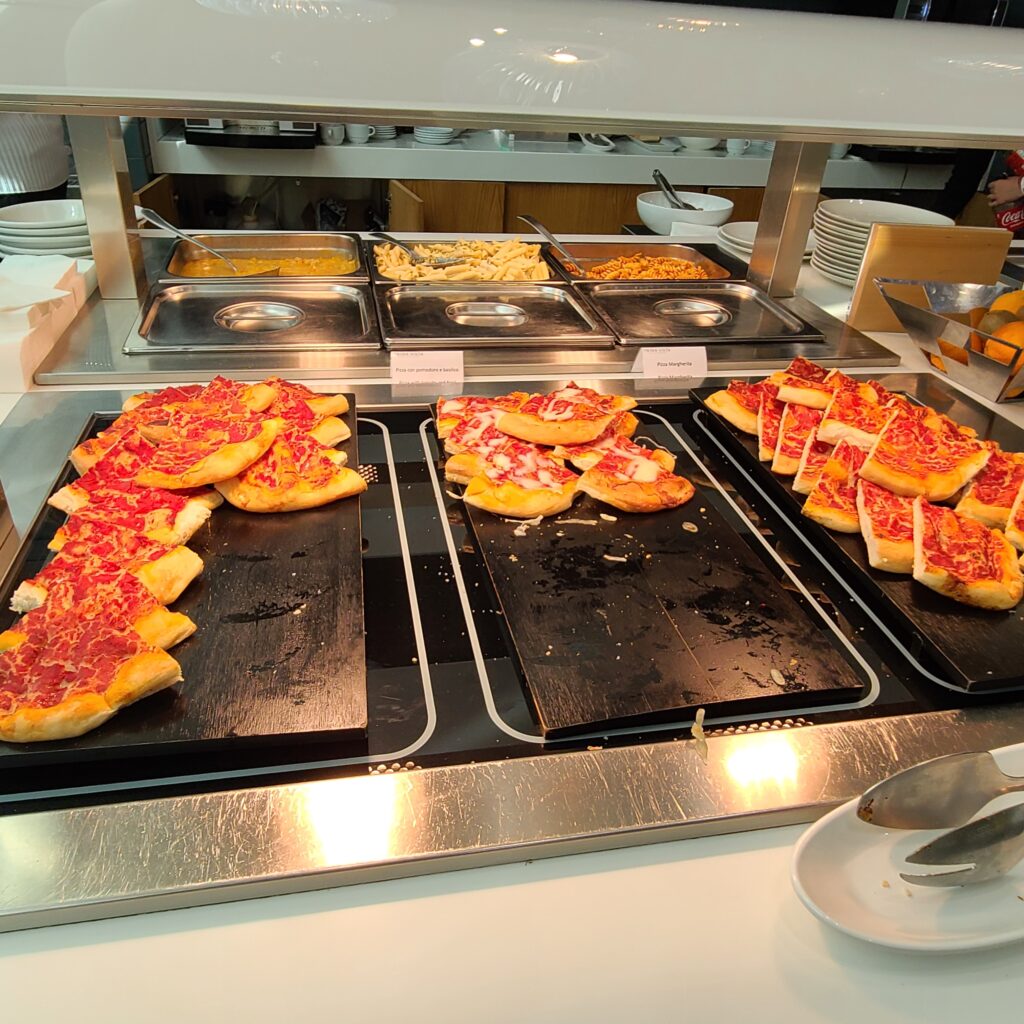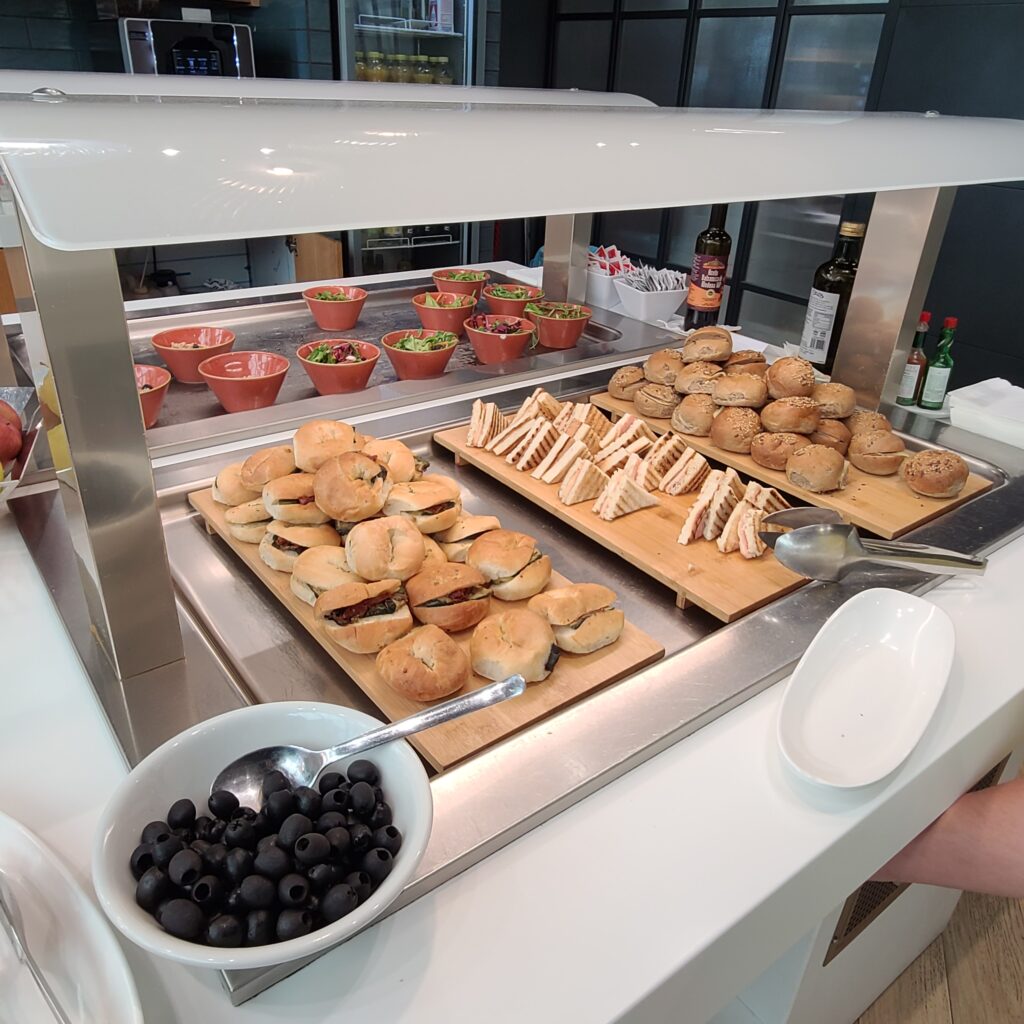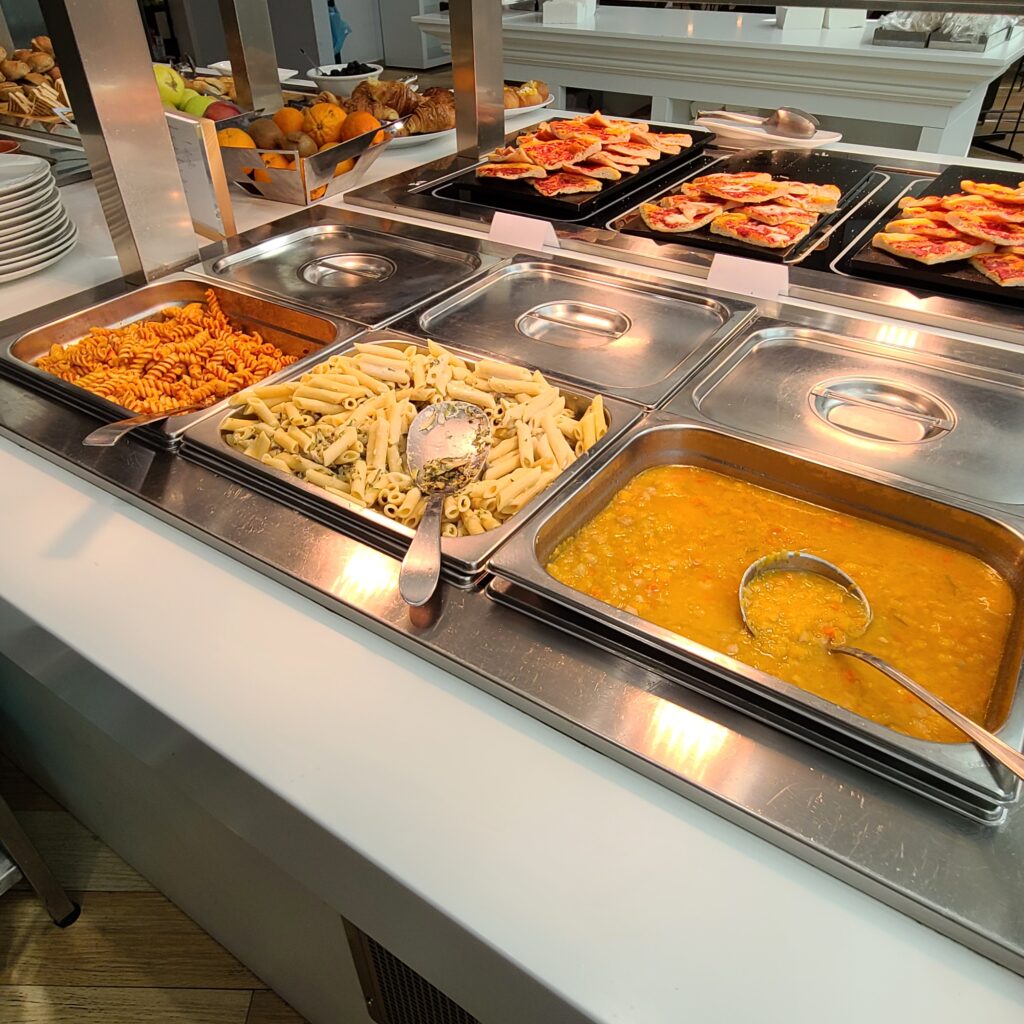 The soft drinks are in plastic bottles so that you can pour them out in cups or glass that the lounge provides.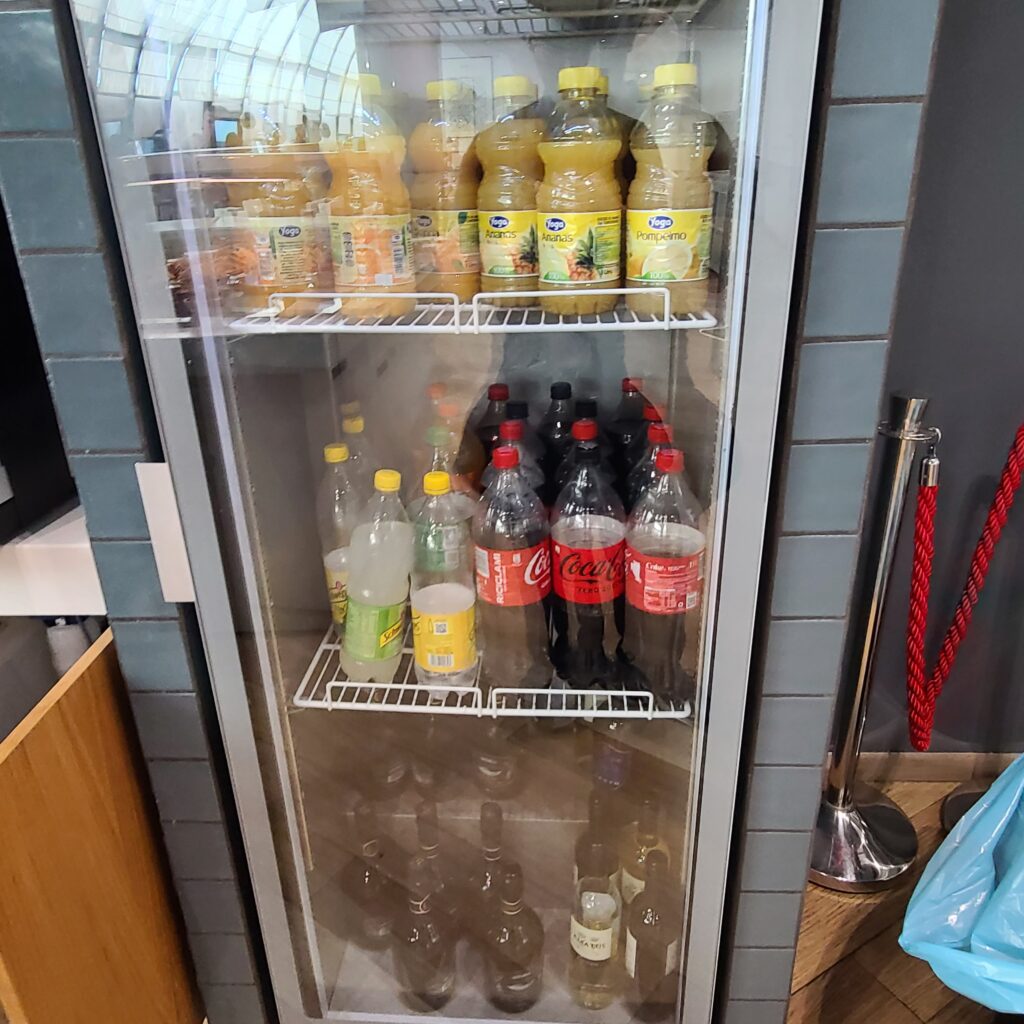 Water bottles can be grabbed to go on the other hand.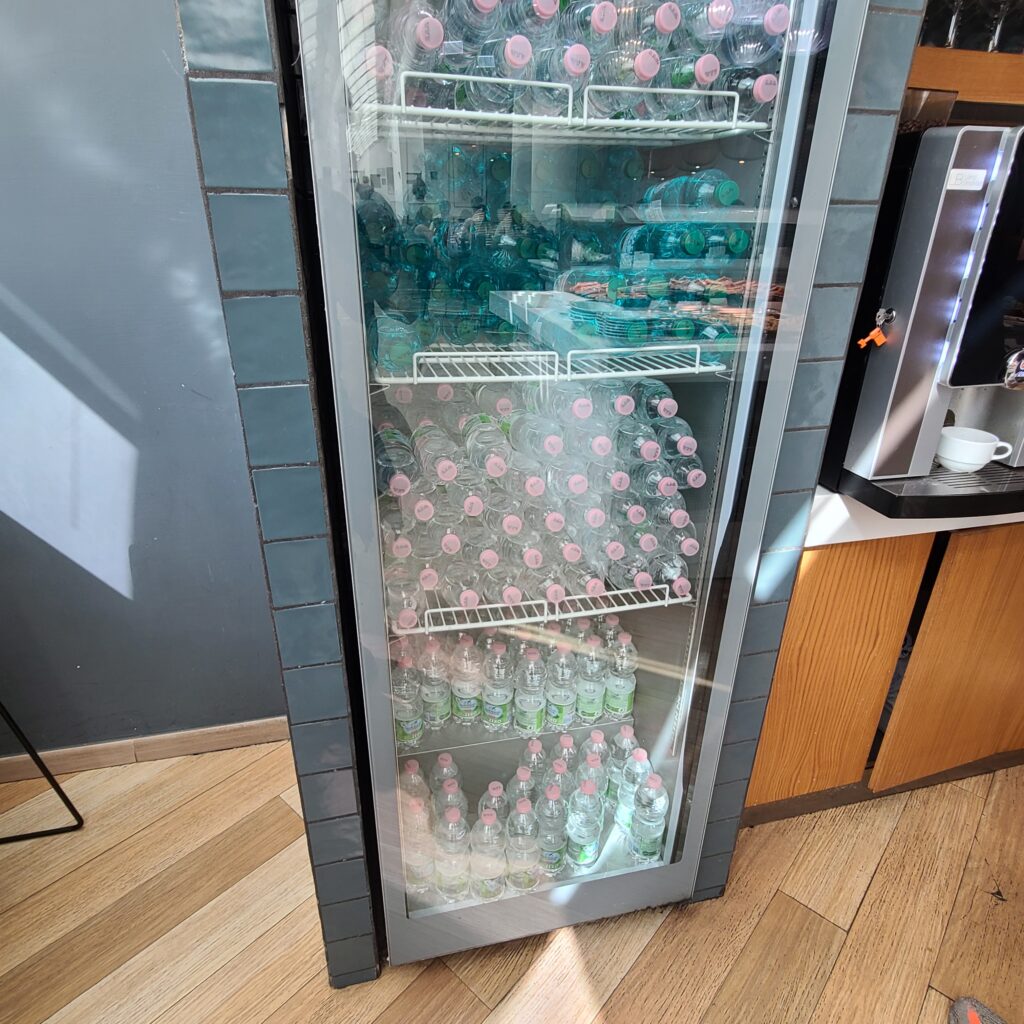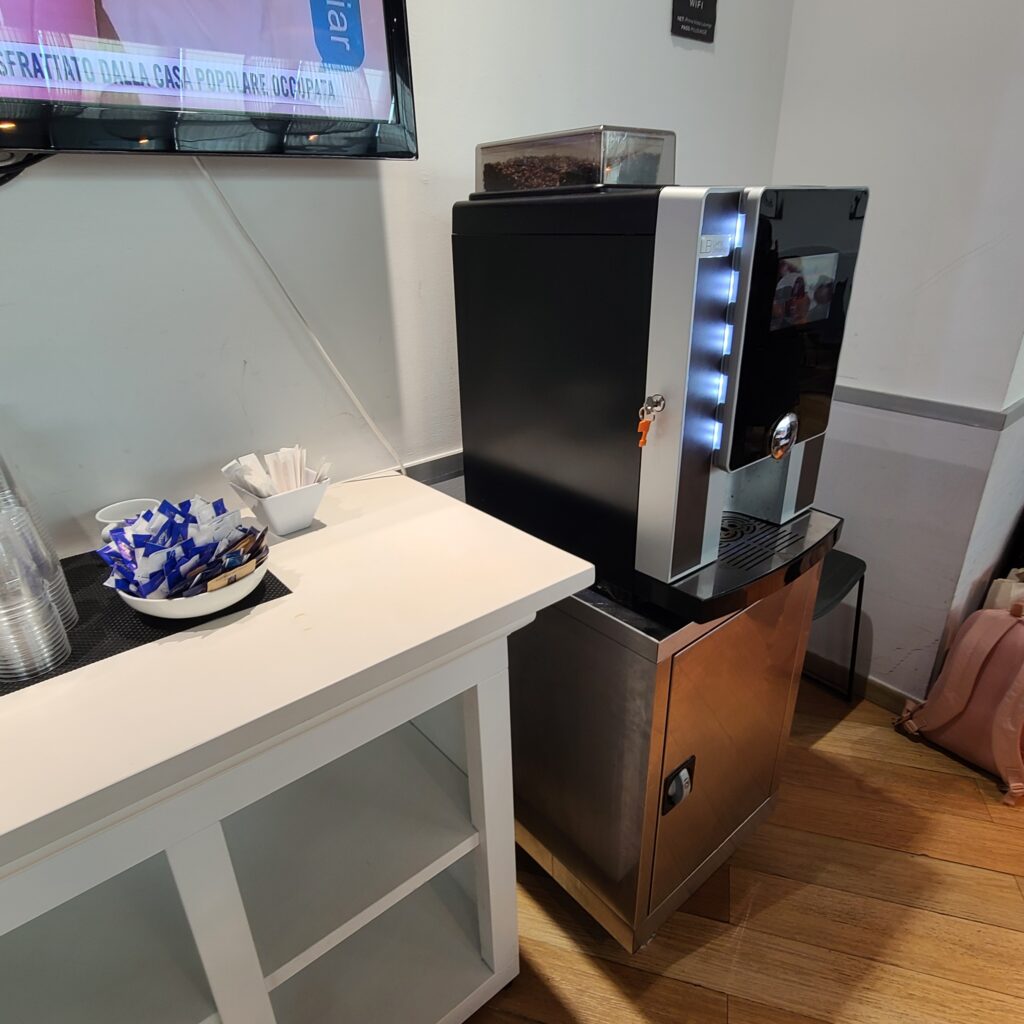 The last part of the lounge is met with a bar with the runway view.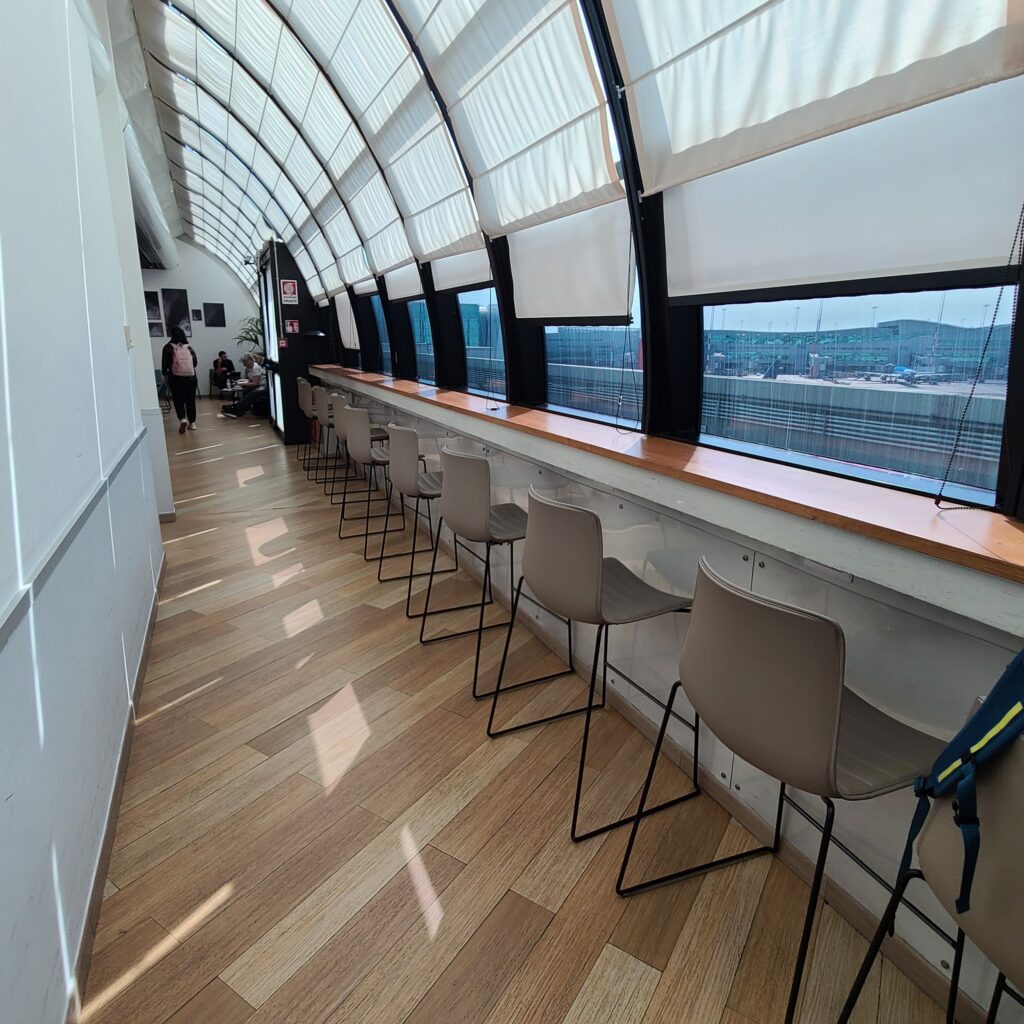 But, the view is mostly blocked by the structure outside.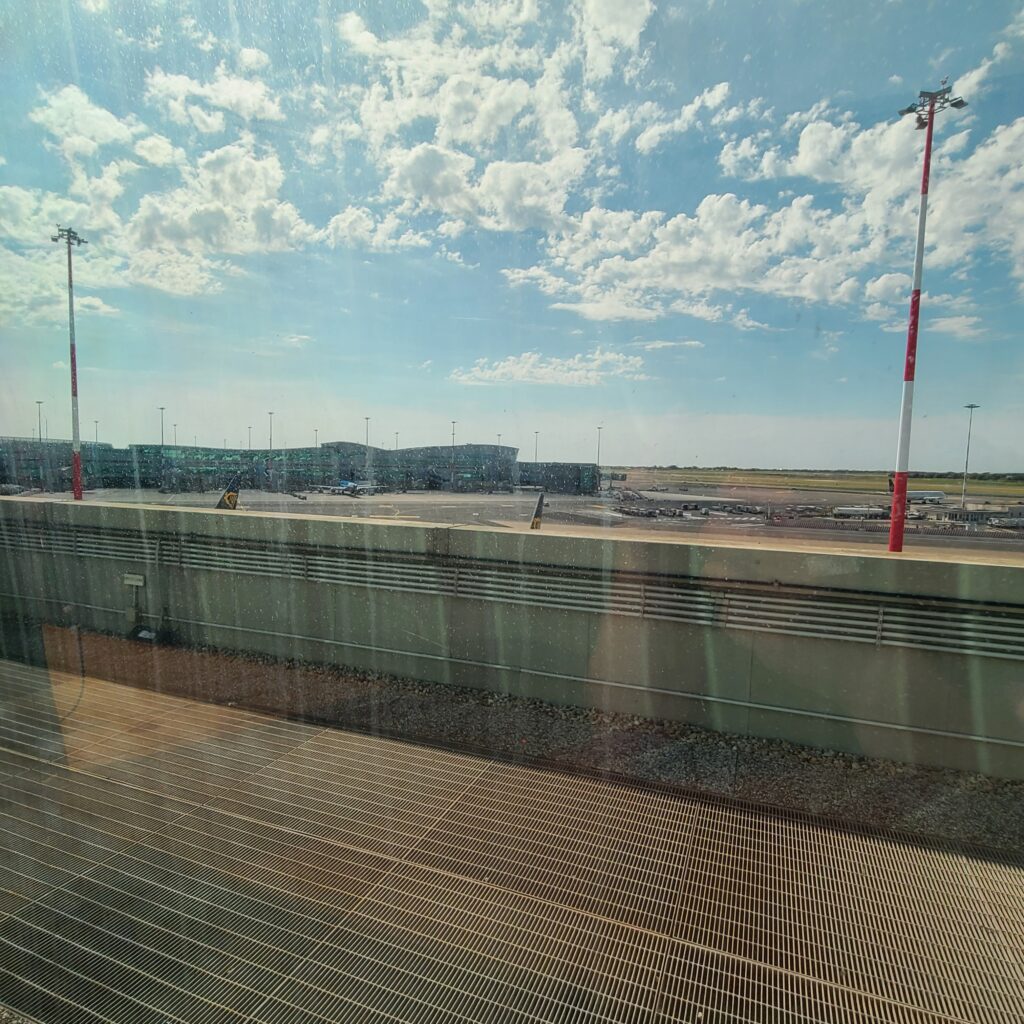 The last lounging area looks a bit nicer, but not by a lot. The seats are also not as privatized as most lounges offer.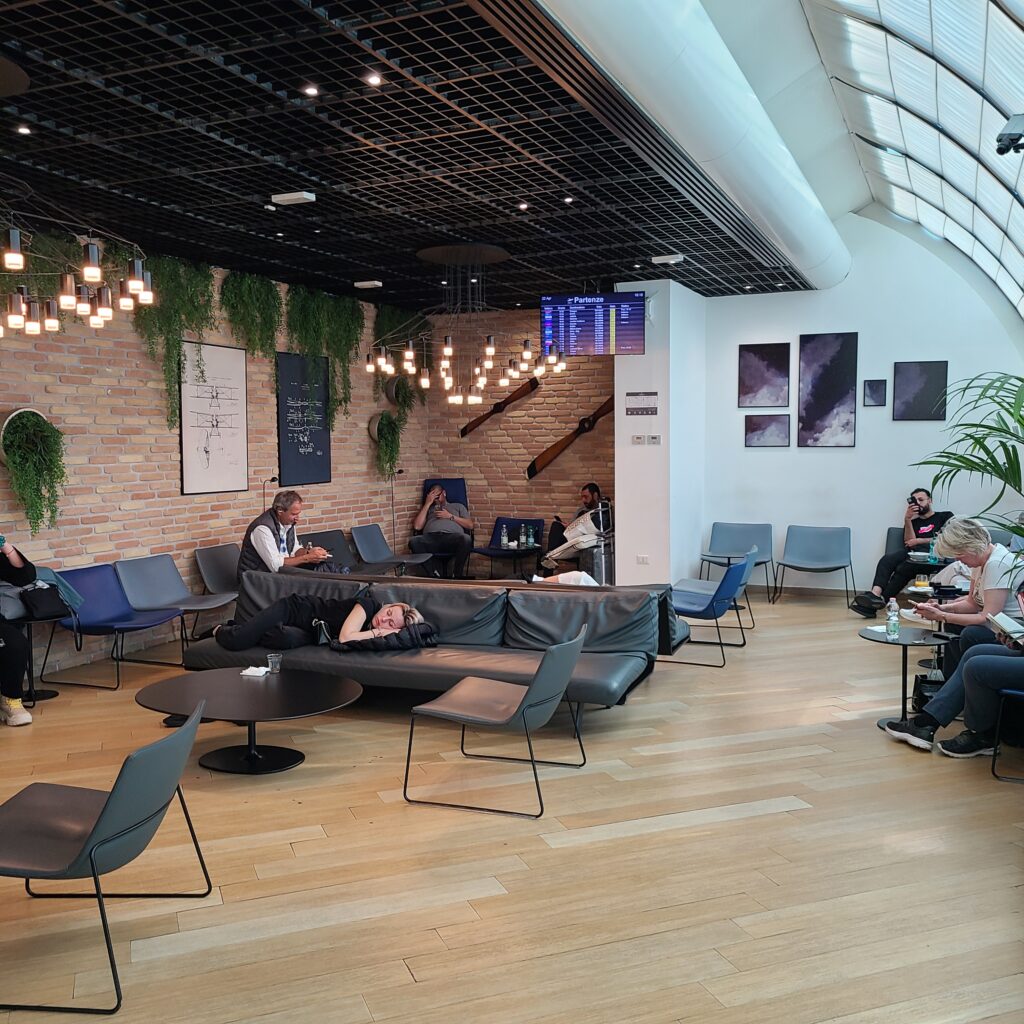 One major thing that bothered me with the lounge is the lack of air conditioning. Combined with the small size of the lounge, it got pretty stuffy and did not feel comfortable hanging around for long.
Conclusion
I would avoid staying for too long in the Prima Vista Lounge in FCO's Terminal 1. The lack of AC makes it uncomfortable to stay, and the food was not great either. We were glad to not stick around for too long and had much better experience in the Plaza Premium Lounge.
Despite all of that, it's still not the worst lounge I've been in. That prize still goes to the ALA Business Lounge in Kazakhstan, with GYD's Absheron Lounge in Azerbaijan on the second place.
Overall Rating