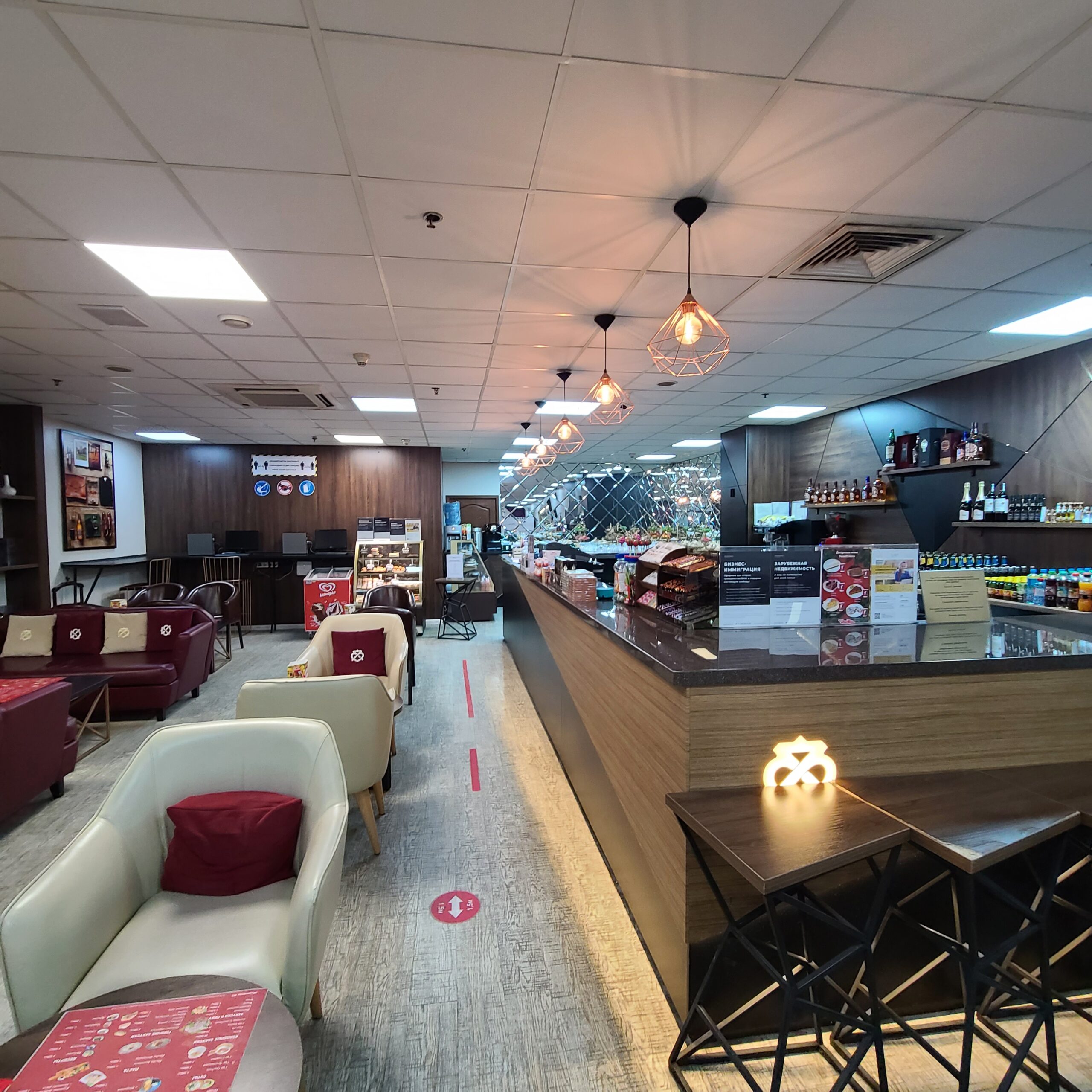 Advertiser disclosure: This post may include affiliate links (including sidebar banners) in which this site may receive compensation if a purchase is successfully made (at no extra cost to you) after being redirected from here. Thank you for your support!
Review: Almaty International Airport Business Lounge (ALA)
My trip in Central Asia concluded in Almaty where I'd be taking Qatar Airways to go back to San Francisco. My flight going to Doha starts at 9:30pm, so I had some time to check out the lounge.
Almaty International Airport Business Lounge Location
The lounge is located to the left after security check at the main terminal in front of the boarding gates. Since Almaty is one of the more developed Central Asian city, I was surprised with how small the airport is.
Inside Almaty International Airport Business Lounge
I've gained access to the lounge after checking in the Qatar Airways Business Class and given a lounge pass. Although, it's possible to enter with a Priority Pass too. The entrance to the lounge is very unassuming with just a yellow Business Class Lounge sign at the top.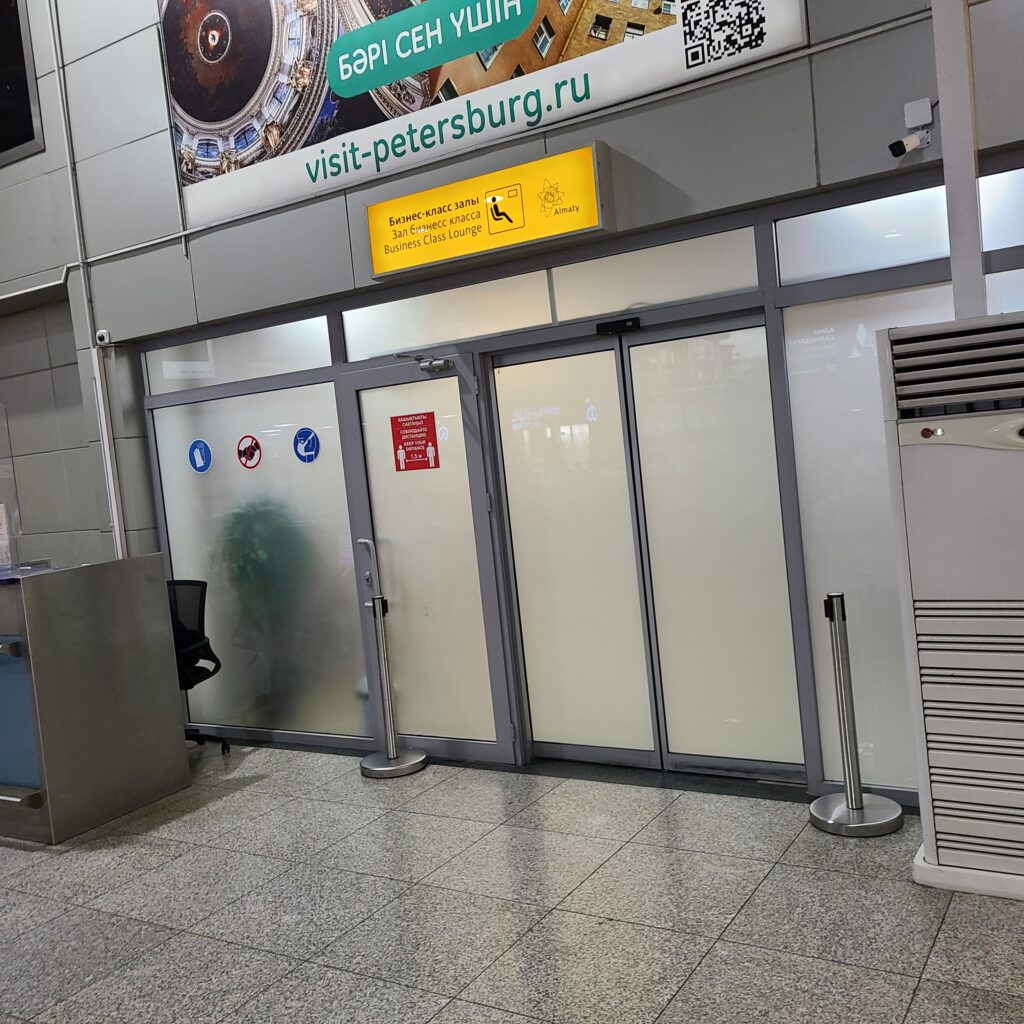 The entrance was unattended at the time, but a staff shortly came after to check on my pass, then I was able to enter. She said there'd be someone attending the bar in 5 minutes.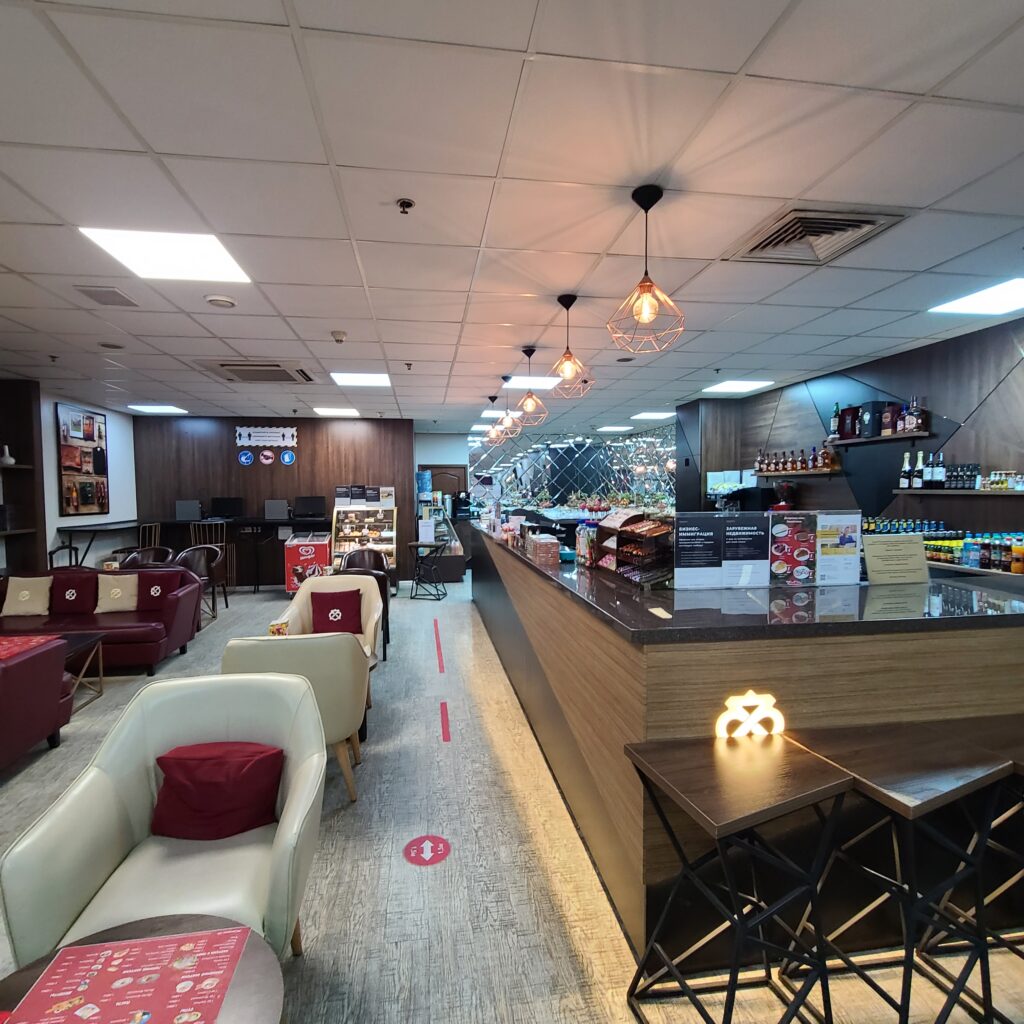 But, that wasn't the case. So, I just get myself settled in one of the sofas. There are menus for food and drinks that you can order, which are baffling.
It's similar to the lounge in Bishkek where they'd charge items. The prices are expensive for what they are, and no free soft drinks are lame. The only free drinks are hot coffee and tea at this lounge.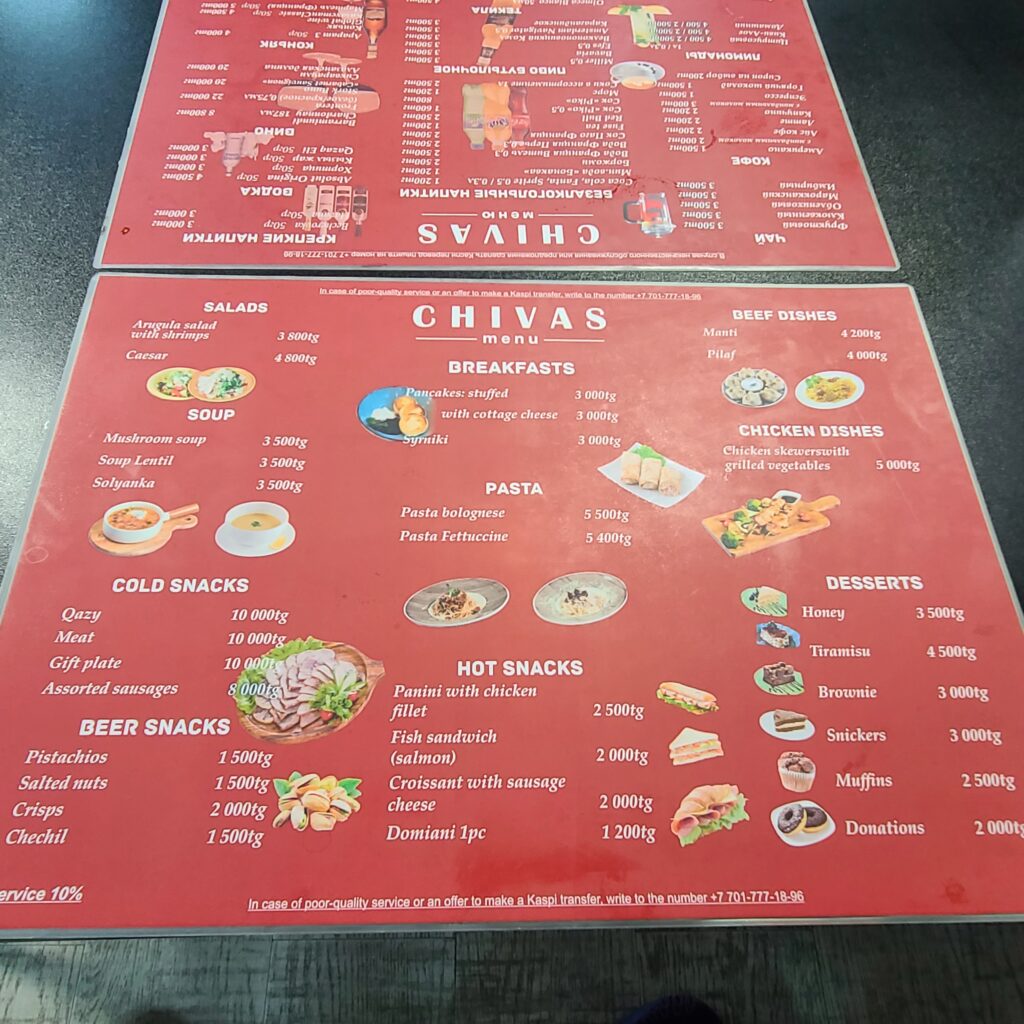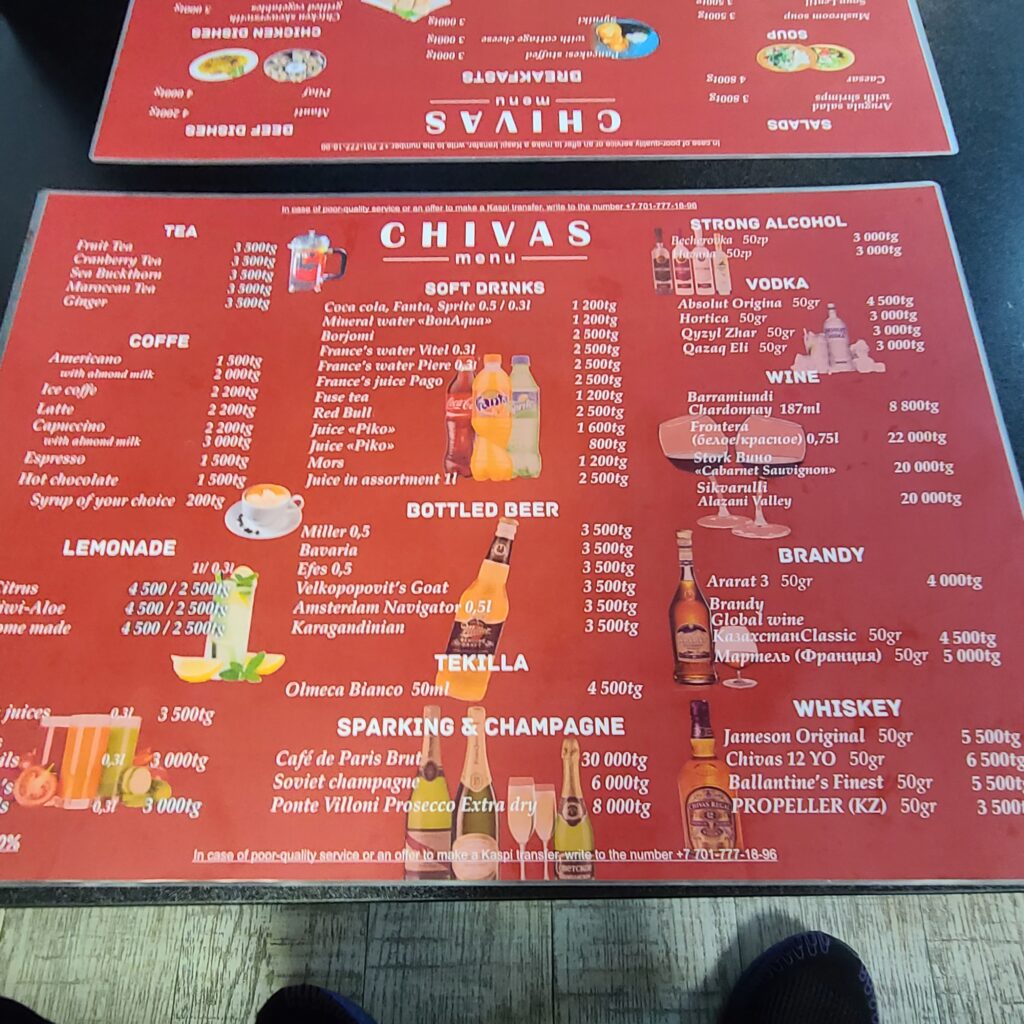 Oddly enough, there's frozen horse sausage (kazy). Possibly an ingredient for the pilaf/plov. Or, the lounge sells them?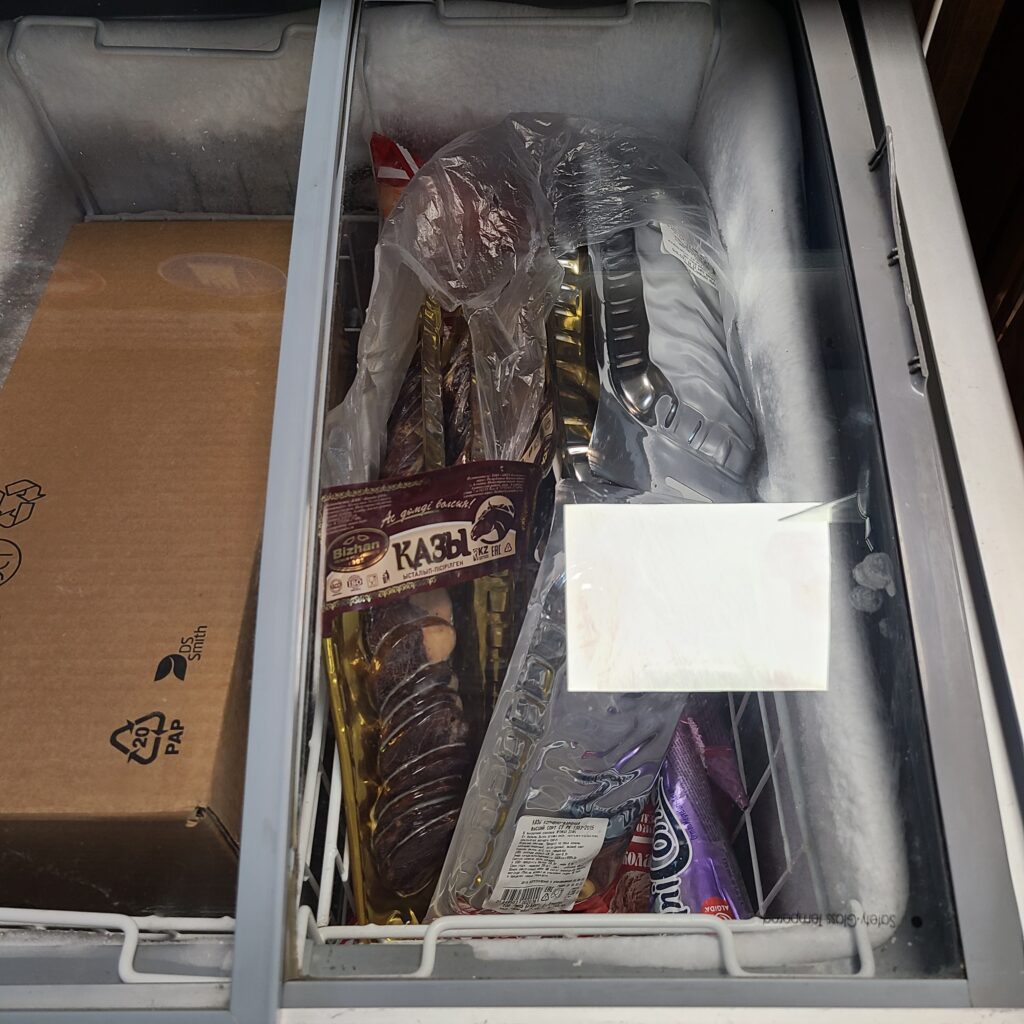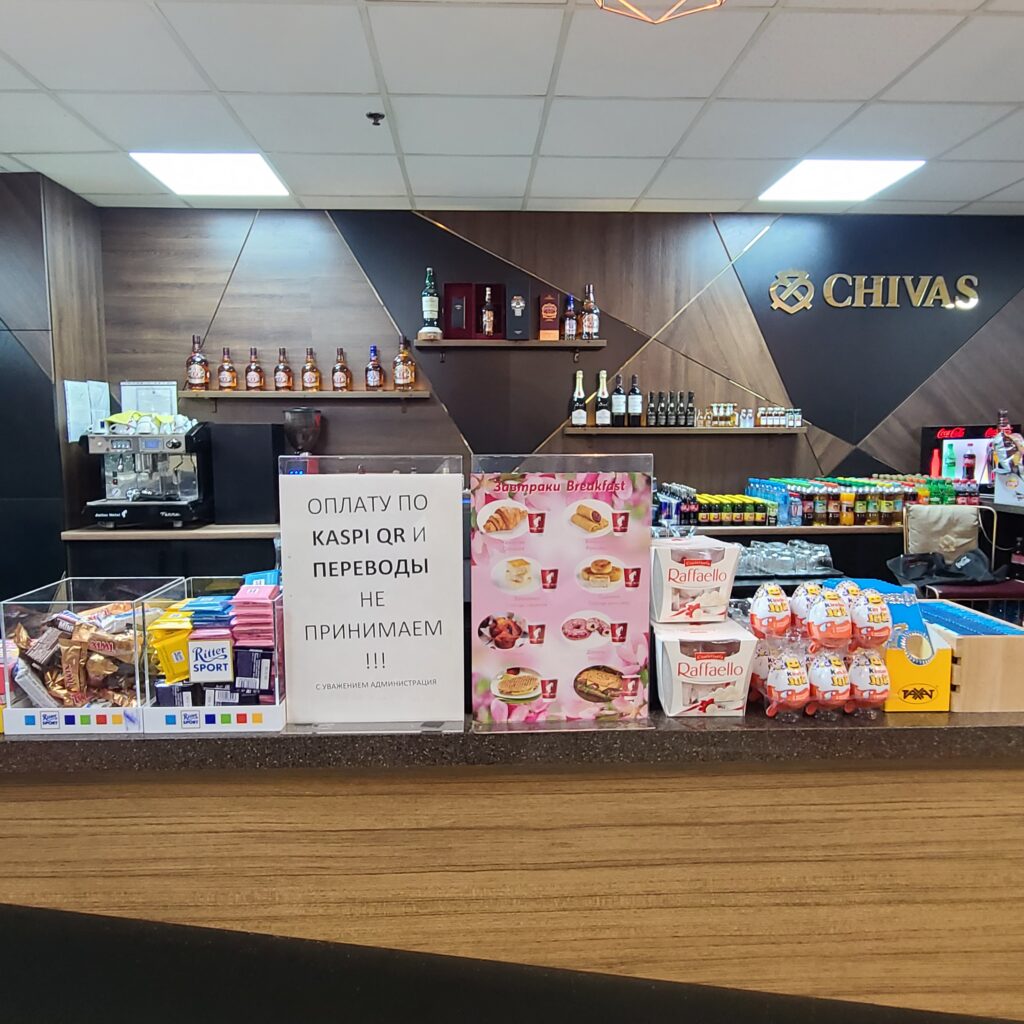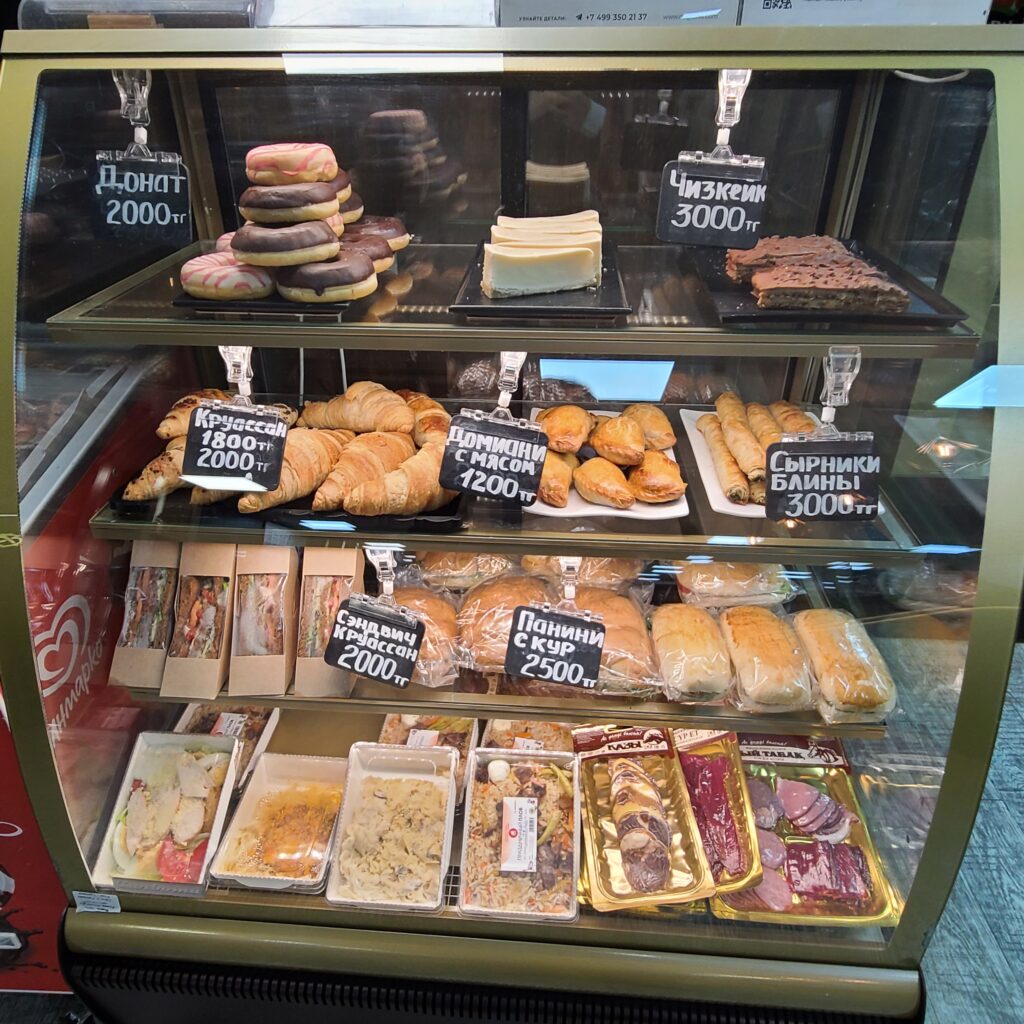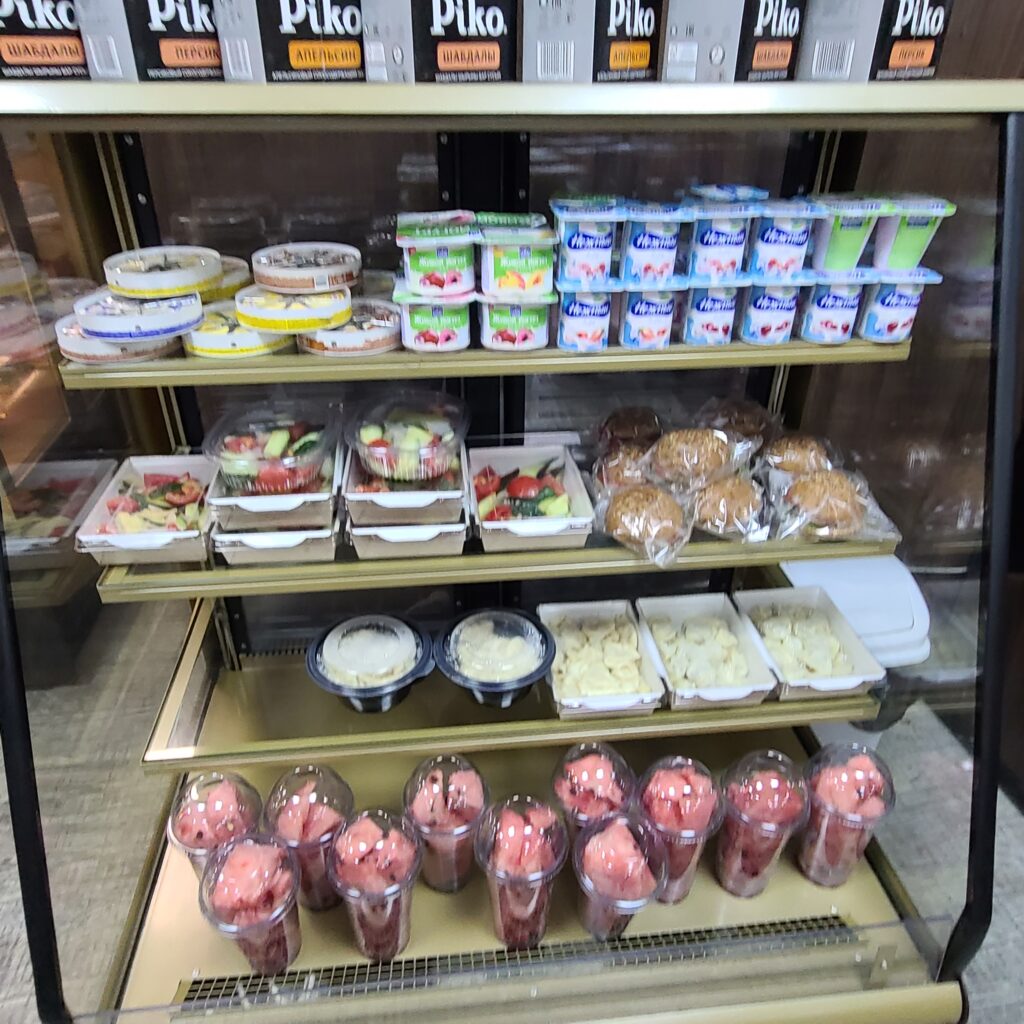 The free items are by the bar behind the counter.But, they don't look very appealing.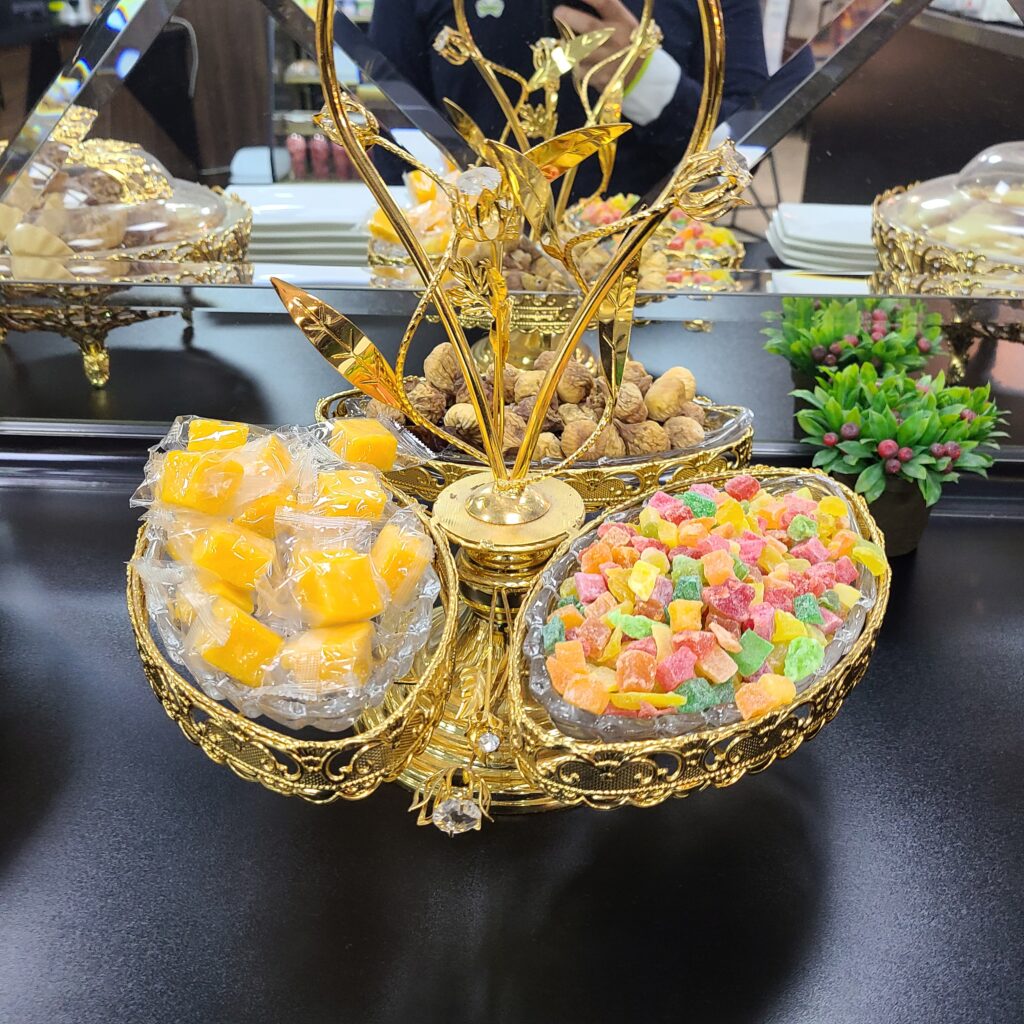 Conclusion
Err, yeah. That's pretty much there's to with the lounge. No bathroom inside too. Well, there's free Wi-Fi, so there's that. This is definitely the worst lounge I've been to. It even beat the Absheron Lounge in Baku, Azerbaijan in ranking for the worst. At least that one has a cool roof design. I'm very glad that The Ritz-Carlton, Almaty gave me a free 6pm late checkout so I didn't have to spend too much time inside this lounge, and the airport.
Overall Rating