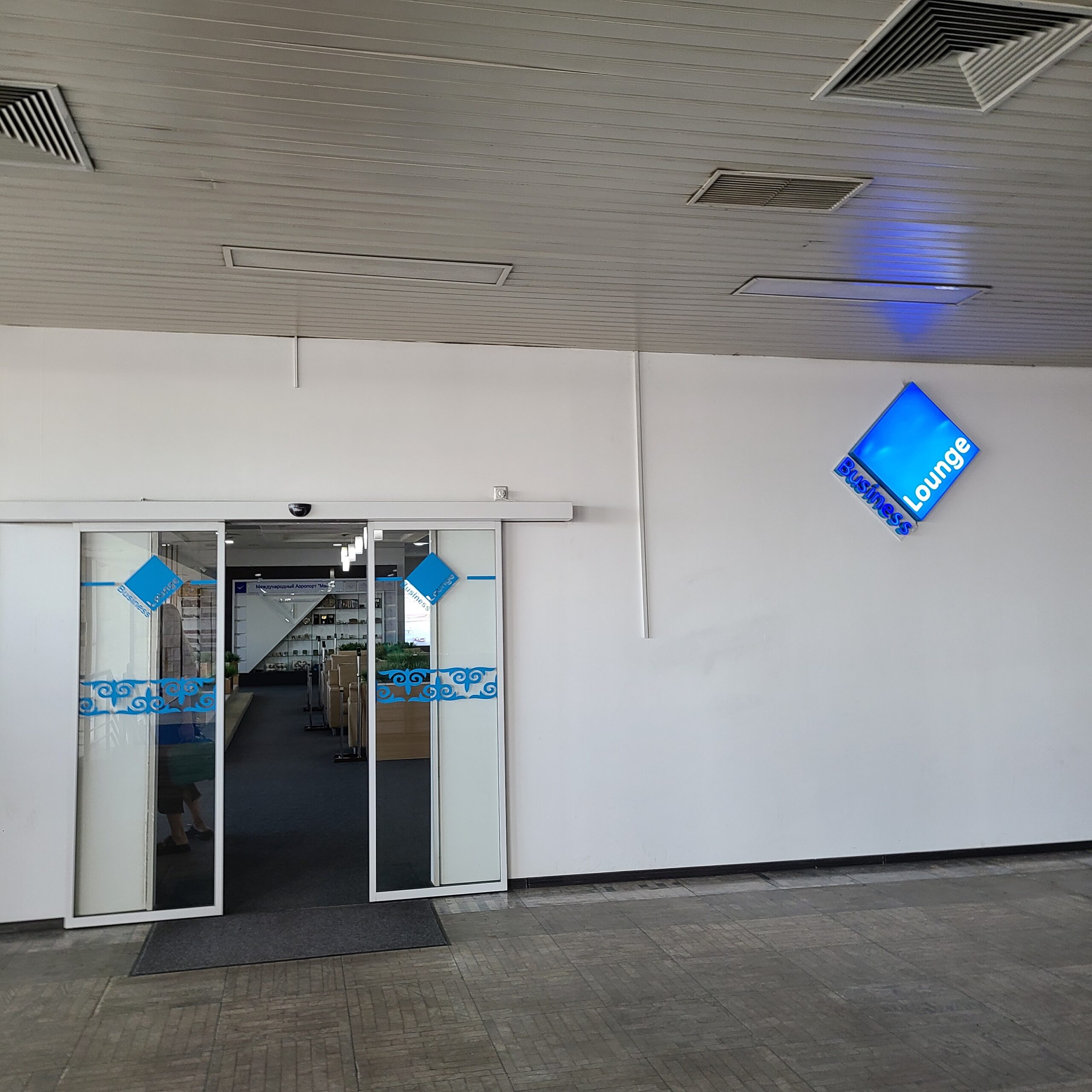 Review: Manas International Airport Business Lounge (FRU)
After checking out of Sheraton Bishkek, I headed my way to Manas International Airport (FRU) to leave Kyrgyzstan and continue my Central Asia journey to the next country of Uzbekistan, beginning in Tashkent where I'd be staying at the Hilton Tashkent City. Manas Airport is a small and unassuming airport, but they do have one airport lounge that can be accessed with Priority Pass!
Manas International Airport Business Lounge Location

The lounge is located inside the International Terminal after security check. It'd be very hard to miss the stairs leading up to the lounge and a big sign that says Business Lounge. Simply head up the stairs.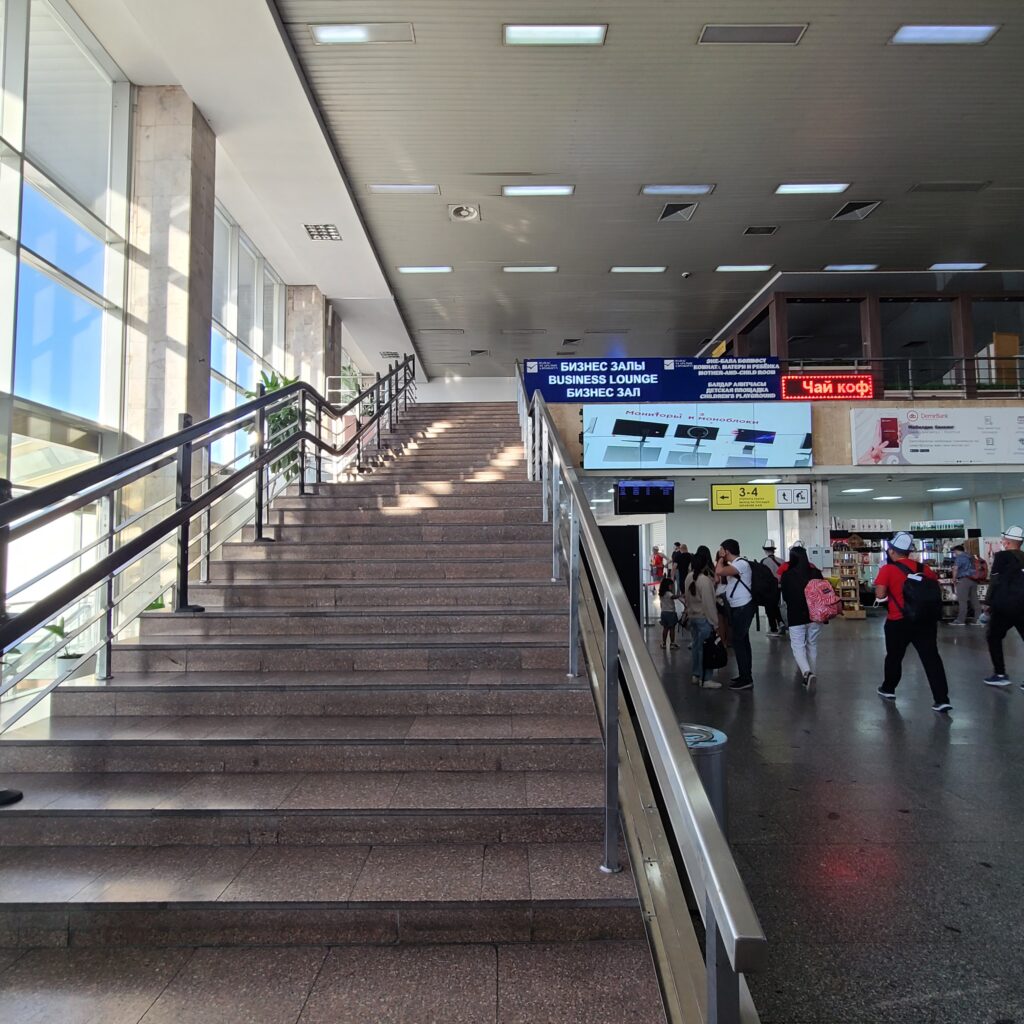 After climbing up the stairs, you'll see the lounge's sign, and the lounge pretty much occupied the whole floor.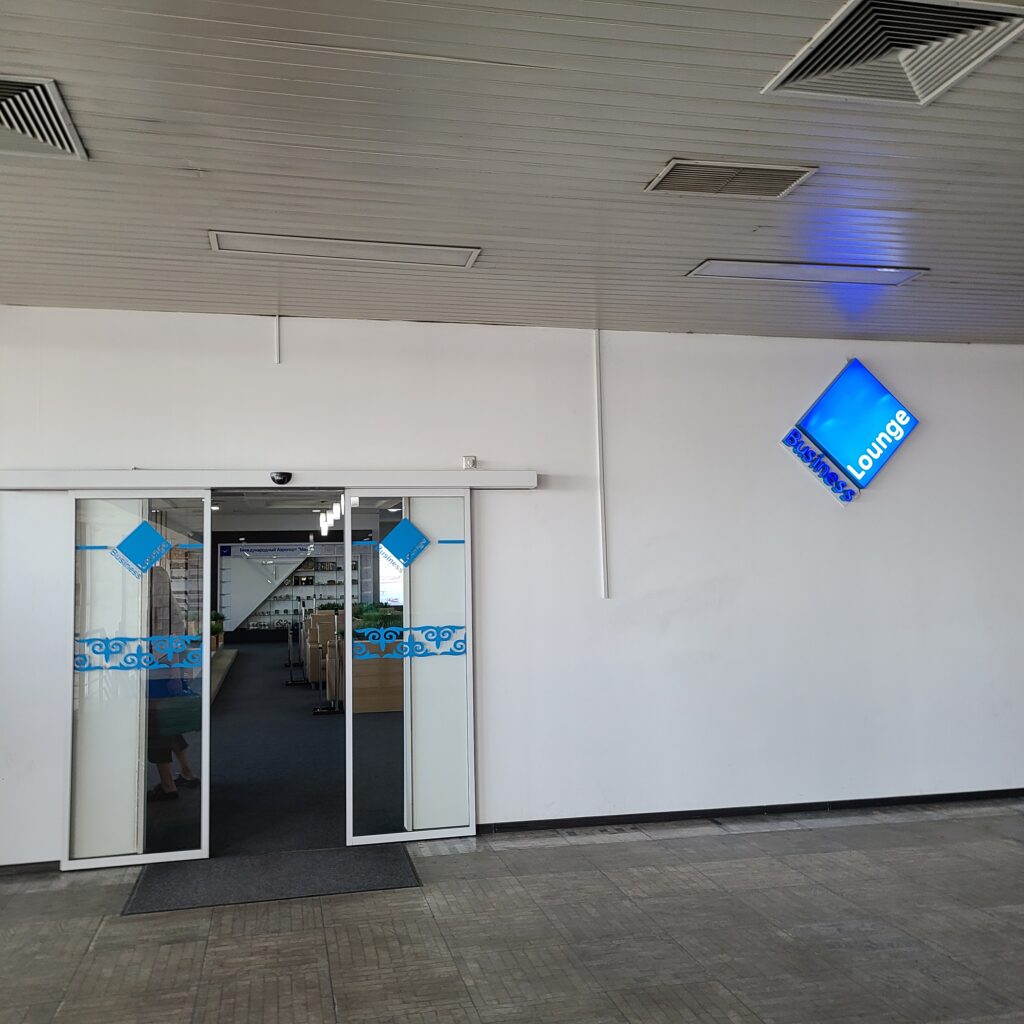 Inside Manas International Airport Business Lounge
I checked in with a lady who worked at the counter with my Priority Pass Select QR code from my phone. I got the Priority Pass Select pass as a complimentary benefit from my Capital One Venture X, but it's attainable on pretty much all US premium travel credit cards.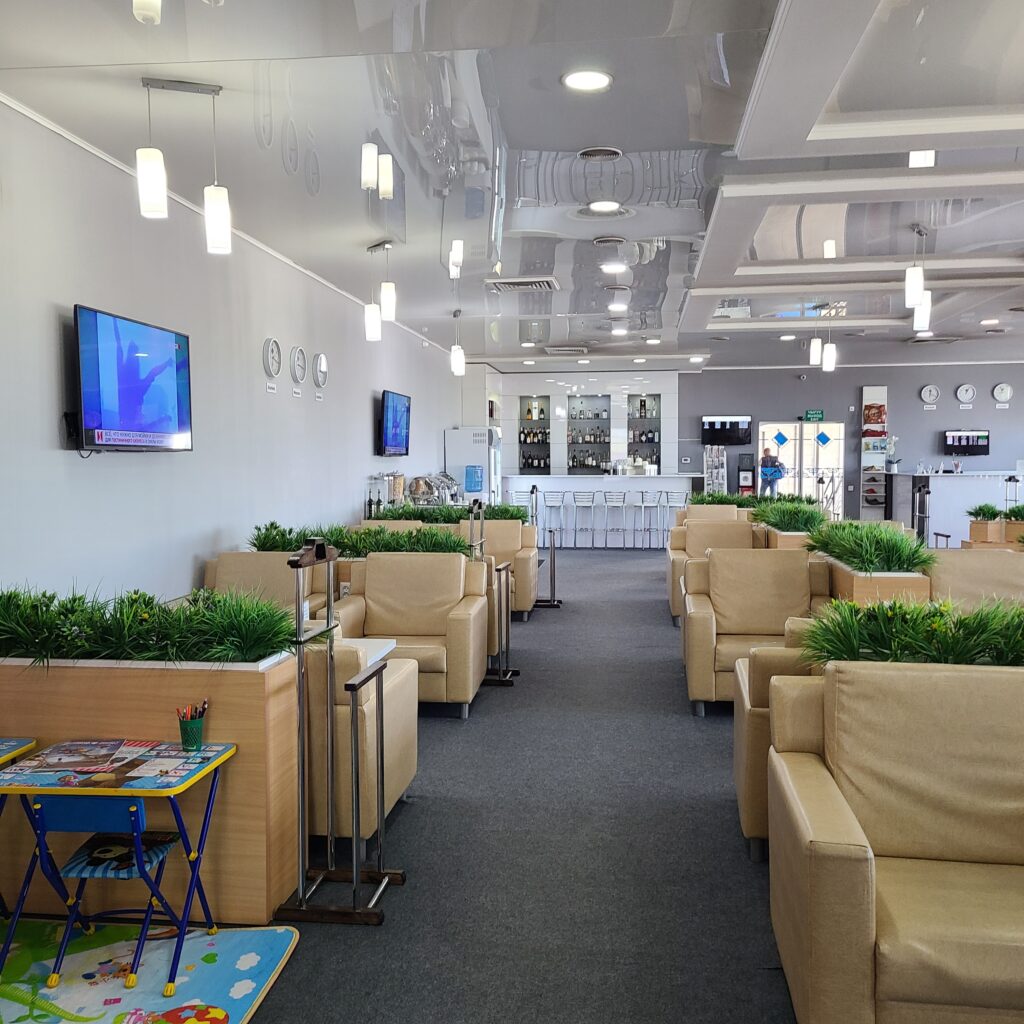 The lounge is fairly quiet that I can only hear the TV audio in the background. The chairs are comfortable, and I kind of enjoyed the garden color schemes of the chairs and the fake plants accompanying them. Separate children's play area is inside as well. A flight board is behind the check-in counter under the 3 clocks by the entrance.The staff would help notify you when your flight starts the boarding process.
Power outlet are on the seats' arms. Wi-Fi password is on the desk.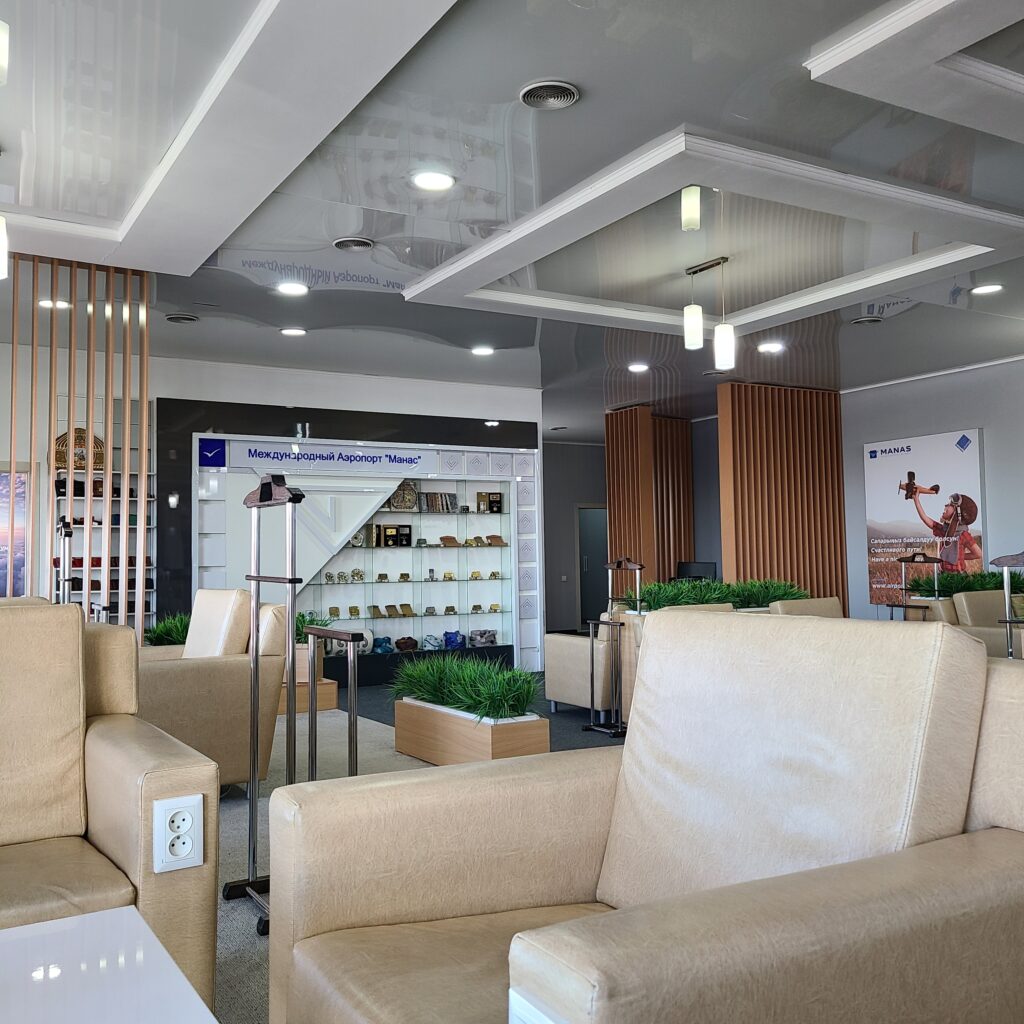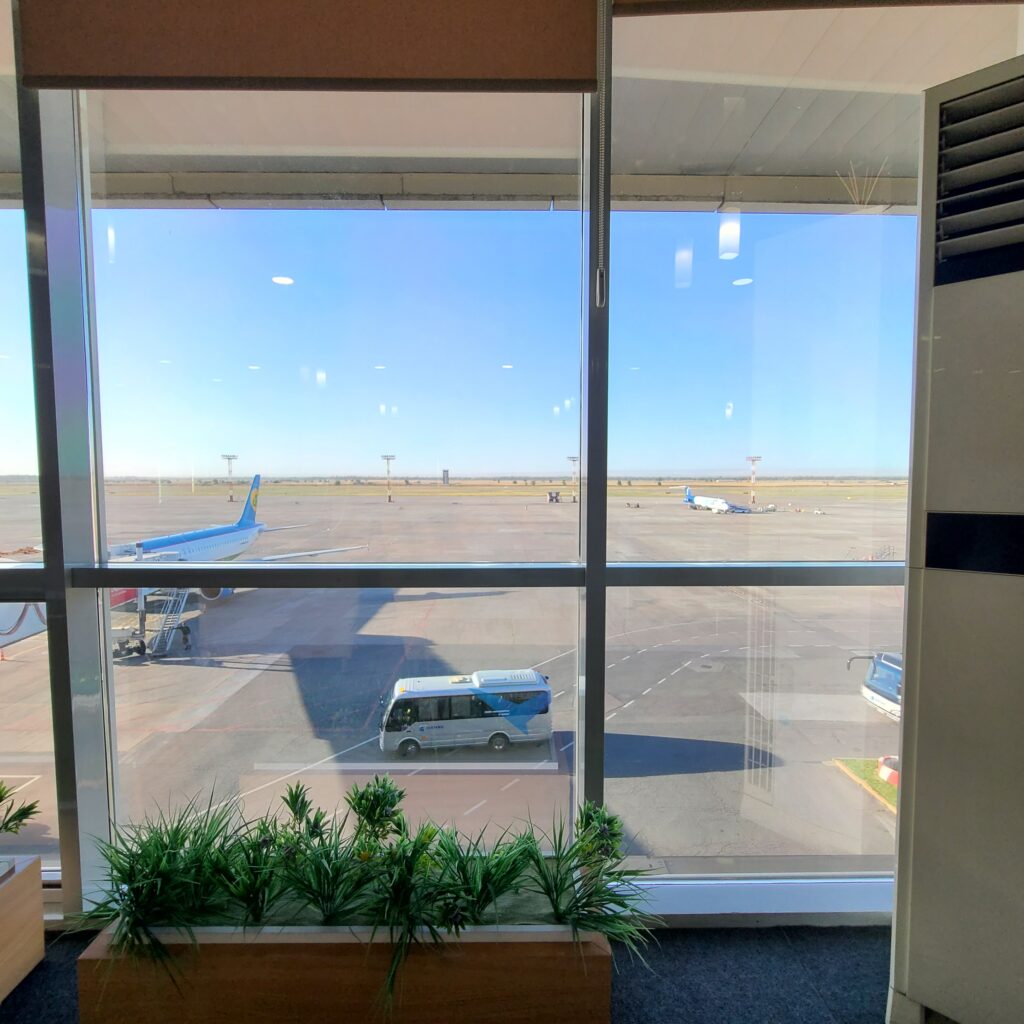 The runway view is very direct, and is quite nice.
There's a bar, but the drinks don't come free unfortunately.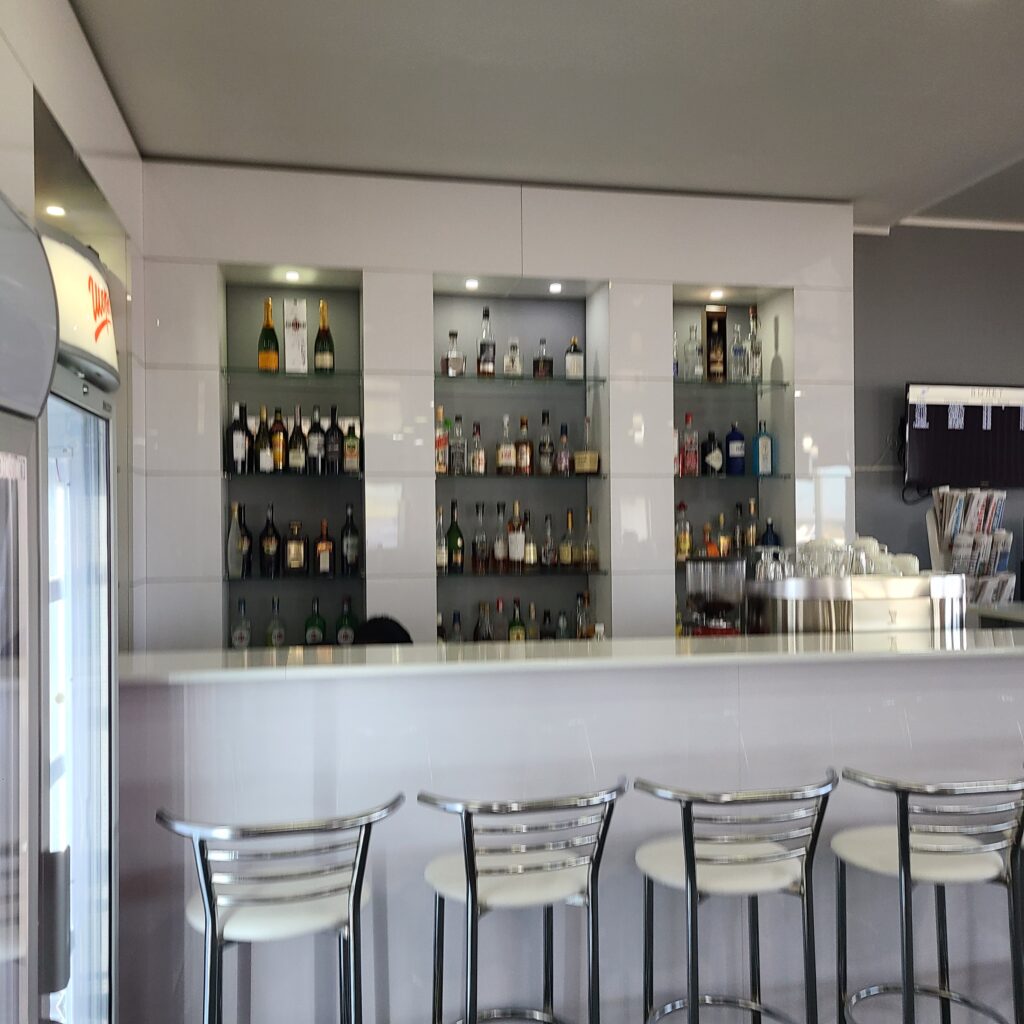 Here are the drinks menu listed in Kyrgyzstani Som and USD.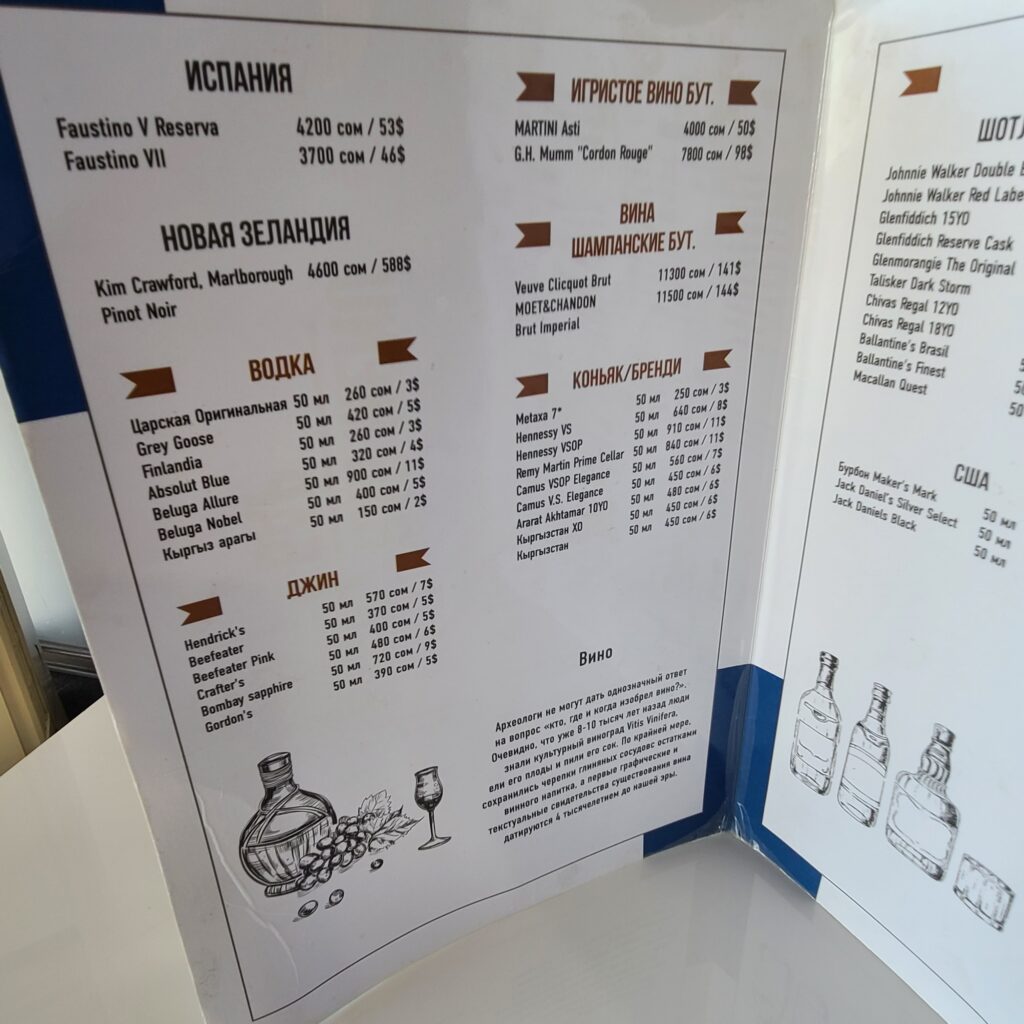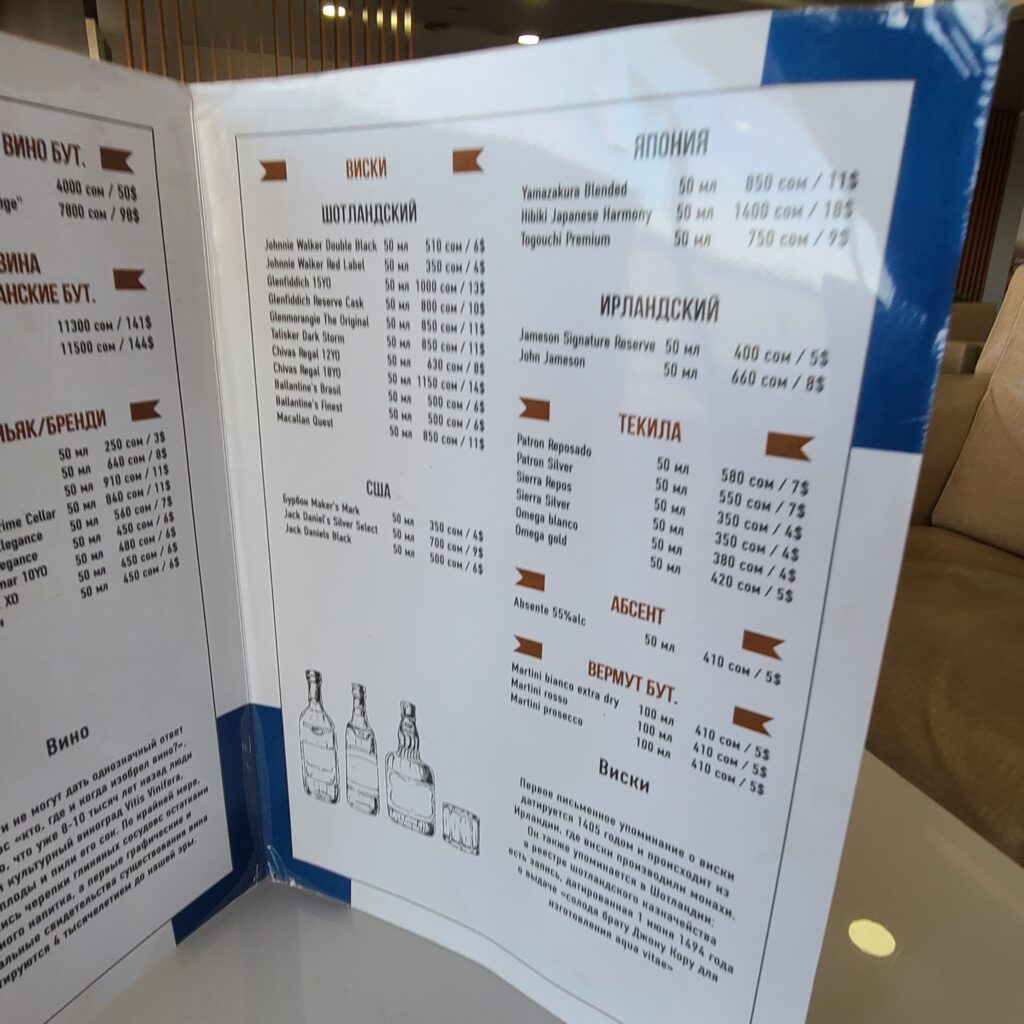 The free food and drinks are on the table perpendicular to the bar. You can find soup, samsa (Central Asian pastry), and baursak (Central Asian fried doughnut). Self-serve hot tea and coffee are available.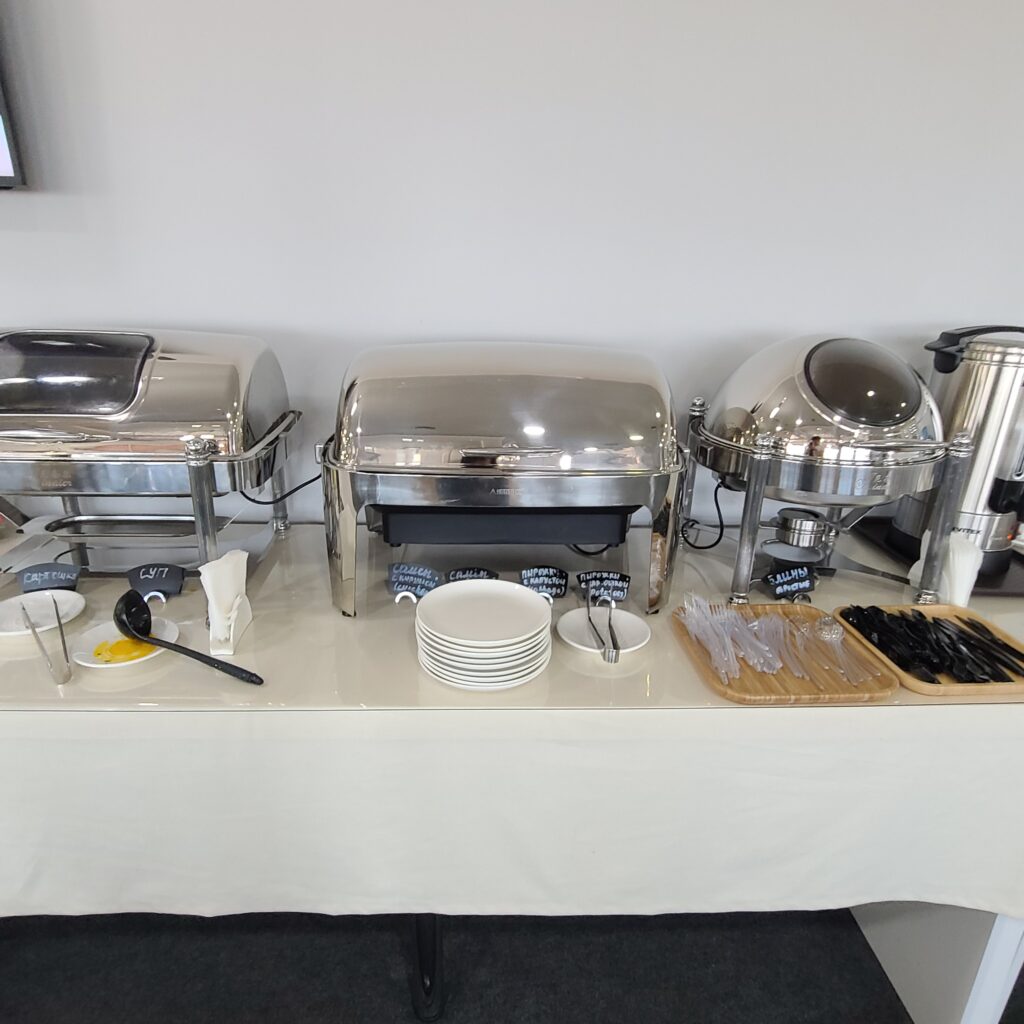 Cereal and fruits are there too if you want lighter stuff.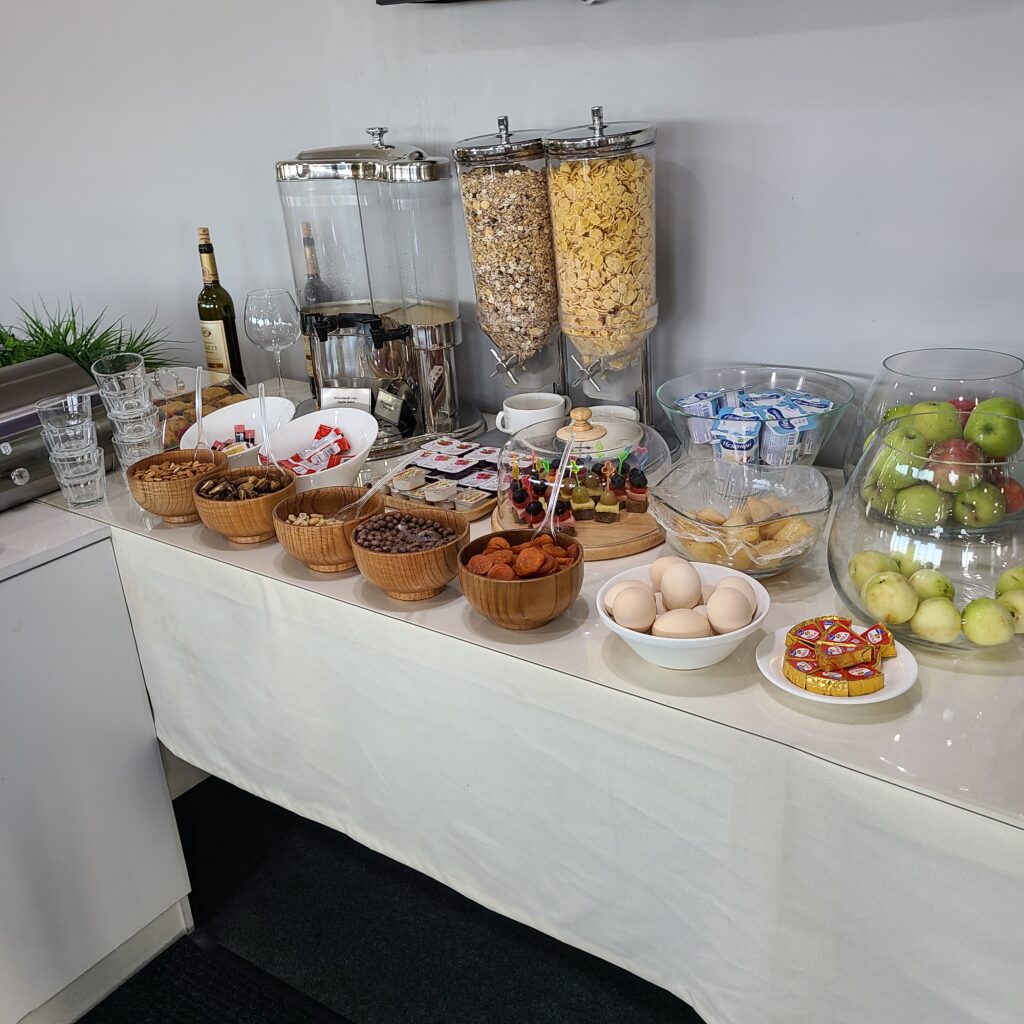 On the back, there's a prayer room.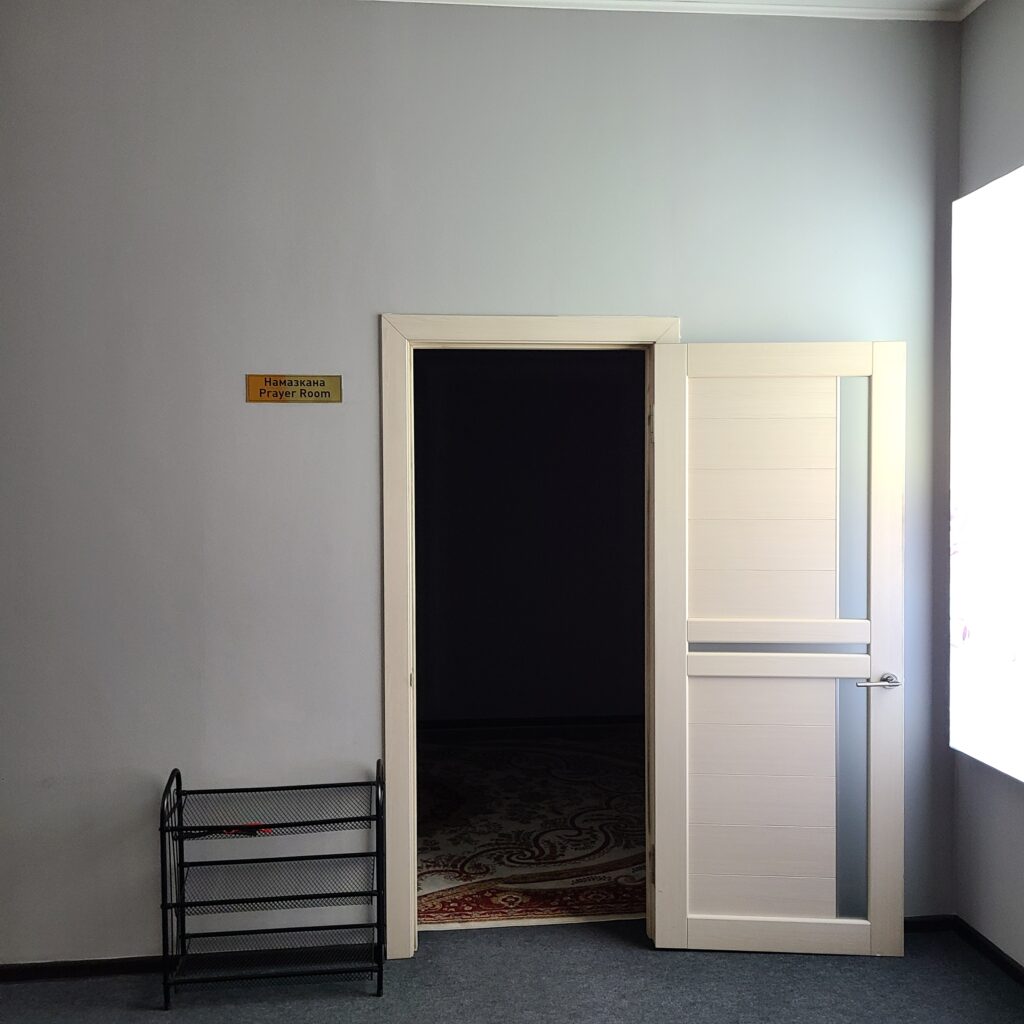 Then, there's the bathroom.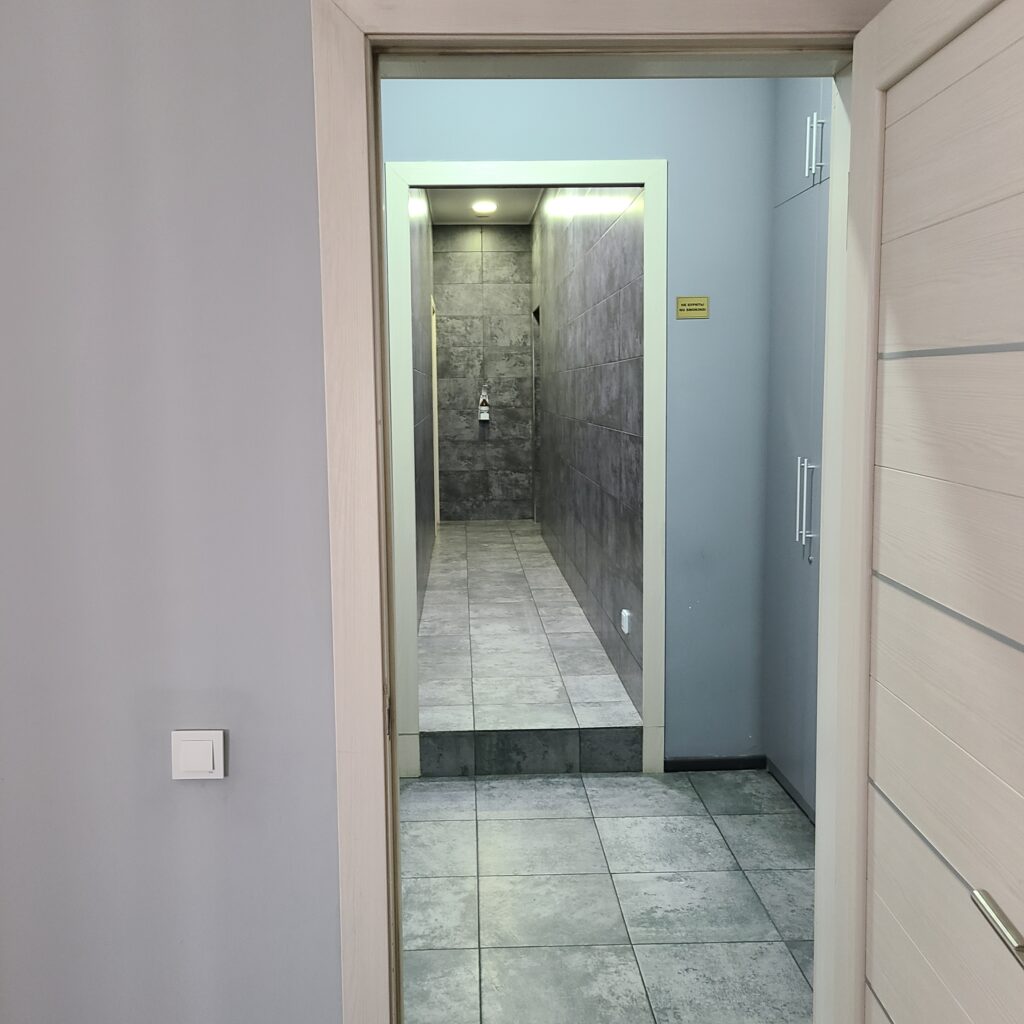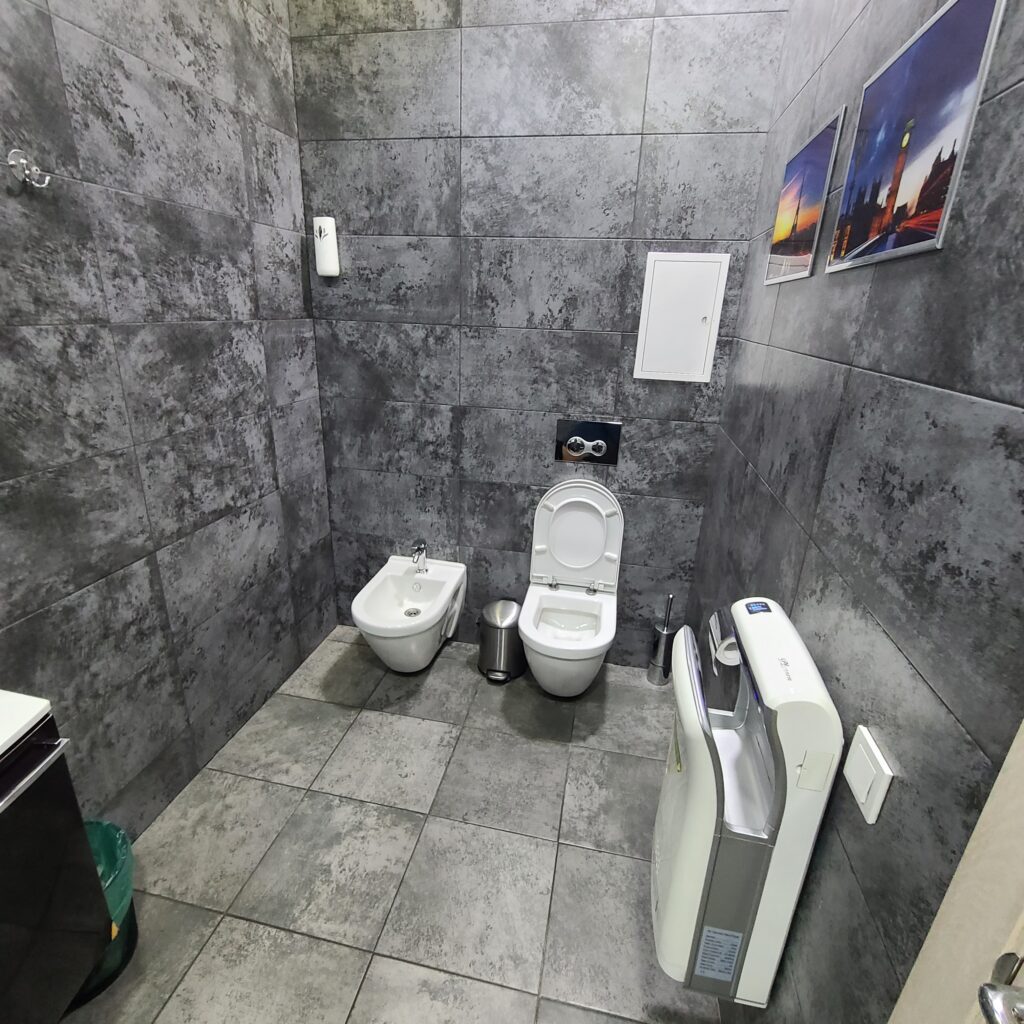 That pretty much extends on what the lounge has to offer.
Conclusion
The Manas International Airport Business Lounge is an okay lounge. I didn't expect anything much of a lounge inside a small airport. It was nice and quiet, and I quite liked the direct runway view. It's too bad that the alcoholic drinks aren't free, with the exception of the wine by the food station. I don't drink very often, but some guests would likely find it disappointing.
Overall Rating