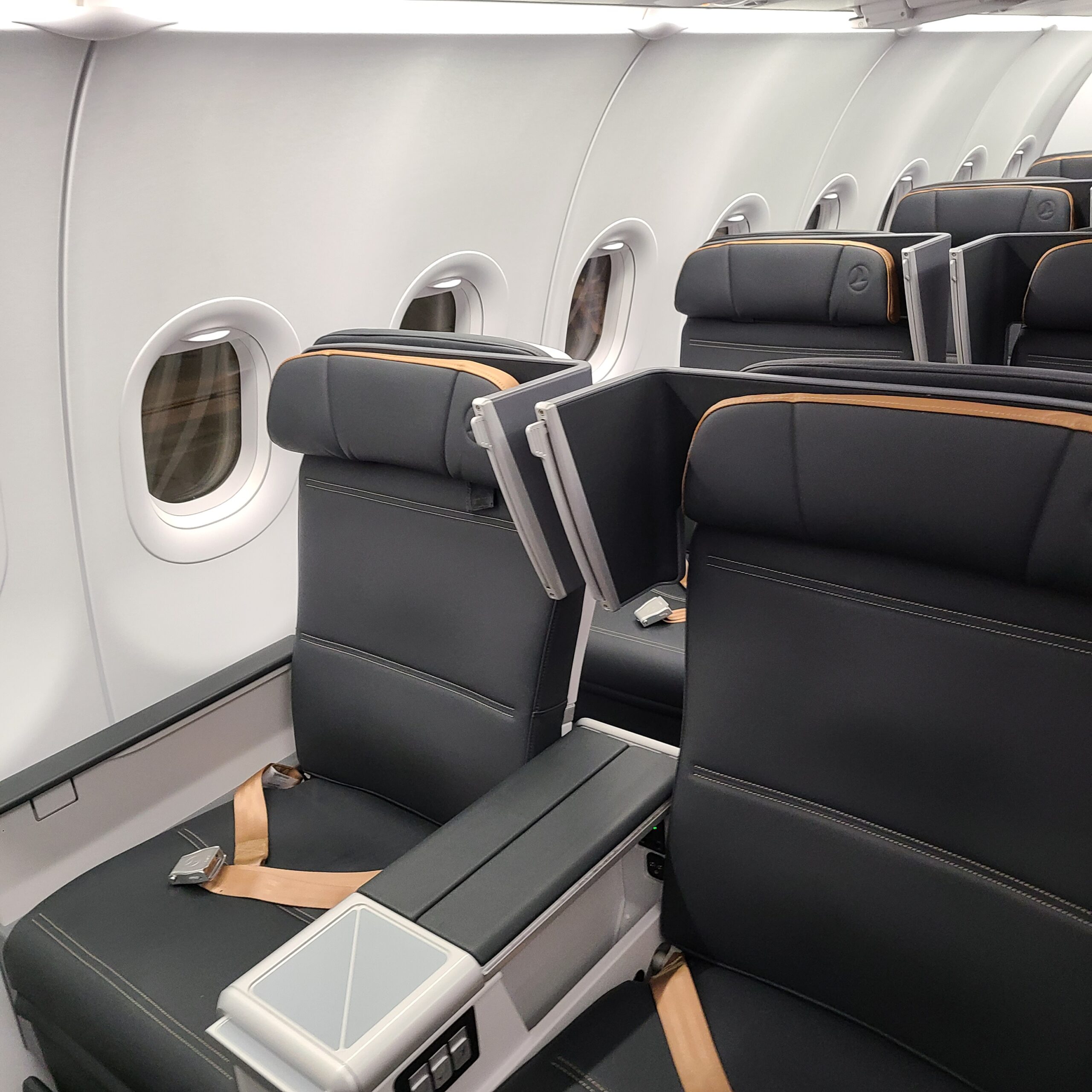 Advertiser disclosure: This post may include affiliate links (including sidebar banners) in which this site may receive compensation if a purchase is successfully made (at no extra cost to you) after being redirected from here. Thank you for your support!
Review: Turkish Airlines Business Class Airbus A321neo (IST-FRU)
IST-FRU
Tuesday, August 16
Depart: 01:05AM
Arrive: 09:00AM
Duration: 4 hours 55 minutes
Plane: Airbus A321neo
Seat: 5F (Window)
After a very long 13-hour layover in Istanbul Airport coming from San Francisco, and an okay rest at the Turkish Airlines Business Class Lounge, I was finally on board to my connecting flight to Bishkek, Kyrgyzstan. I ended up trying out one of Turkish Airlines' narrow body aircraft with the Airbus A321neo, the newer development of the Airbus A320 family fleet.
Turkish Airlines Business Class A321neo- Booking
I've booked the Turkish Airlines Business Class with the Promotional Award under Turkish Airlines Miles & Smiles program for 52,500 Miles one-way that included the first long-haul leg from San Francisco to Istanbul with the Boeing 787-9. Turkish Miles & Smiles is one of the best programs to use for Central Asia thanks to their great connectivity with Turkiye. The final leg to Bishkek would be with the Airbus A321neo.
If you'd book just this flight from IST, then you'd only need 7,500 Miles since Turkish Miles & Smiles add miles requirement accordingly per leg. Some things to consider about booking through Turkish Miles & Smiles are:
Miles can be earned by transferring Citi ThankYou & Capital One Miles
Promotional Awards are similar to Saver Awards from other airline programs. These award tickets will give the best value for your miles
Turkish Miles & Smiles passes on fuel surcharges on Turkish Airlines and its Star Alliance partner flights. But, Turkish Airlines have moderate fuel surcharges. I paid an additional $232 on top of the 52,500 Miles.
One-way award booking is possible under Turkish Miles & Smiles program
Turkish Airlines Business Class A321neo- Check-in
I had a 13 hour layover in Istanbul after the first leg from San Francisco. At the time, I was contemplating with the idea of going out to see Istanbul again to make time move faster, and that my visa has not expired since my last visit to Turkiye in April. After all, Turkish Airlines resumed their Touristanbul program where you can get a free guided tour in Istanbul if you have a layover between 6-24 hours. I'd love to visit Istanbul again.
But on the other hand, I was thinking of getting some rest to try to adjust to Central Asia's timezone since I'd be doing some strenuous trek in Kyrgyzstan. I chose the latter, and possibly made the right choice in hindsight.
Turkish Airlines Business Class A321neo- Boarding
I chose the seat 5F, which is a window seat on the back row of Business Class. I was glad to find out that the whole number 5 row was empty except for me as the passenger. Very lucky indeed!
Turkish Airlines Business Class A321neo Seats

The Business Class seats on the Airbus A321neo have 2-2 seat confirguration with just 5 rows. Another aircraft with very similar seats would be the Boeing 737 MAX.
The seats look modern and sleek with black and gold finish that's akin to the Turkish Airlines Business Class on the 787-9/A350. There are no lie-flat seats as this plane is for a short-haul international flight of just under 5 hours. But, the leg space is good enough to make for a comfortable flight. The head support can be adjusted in four directions.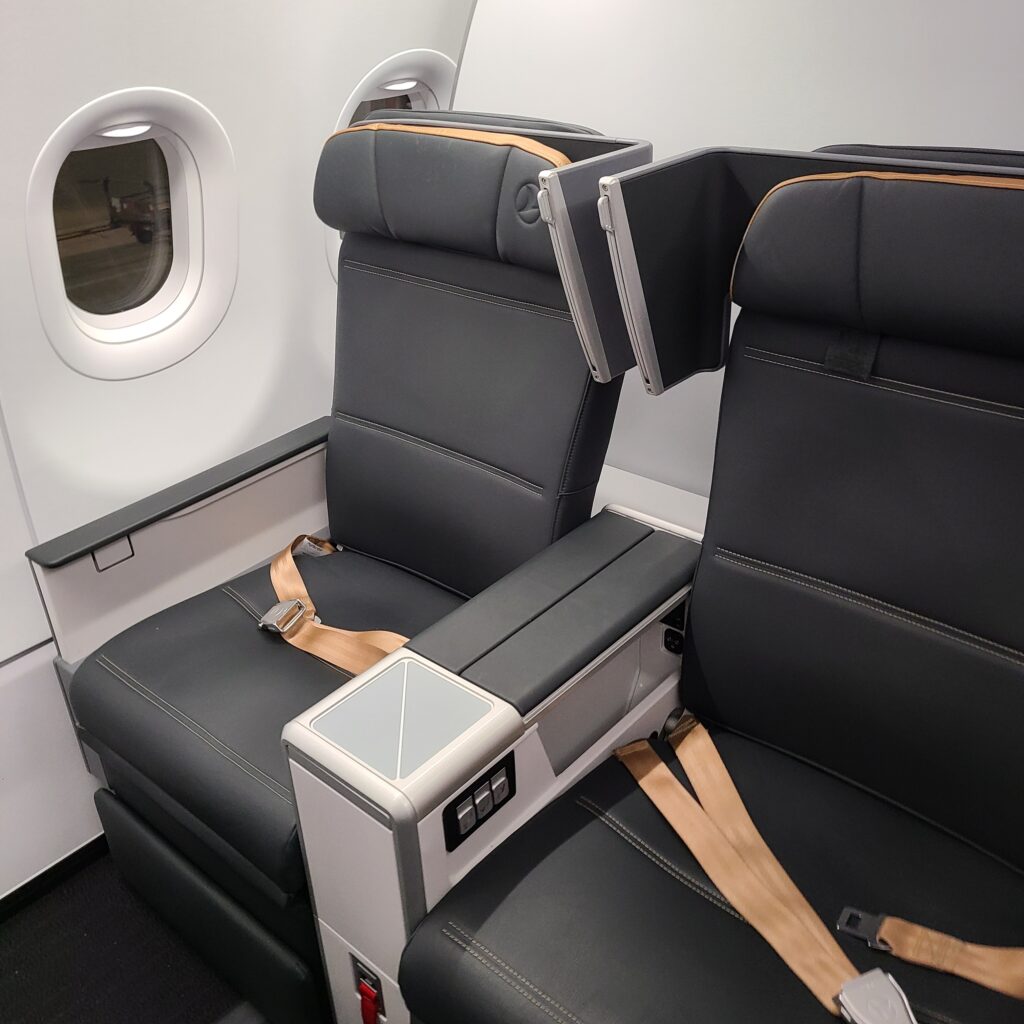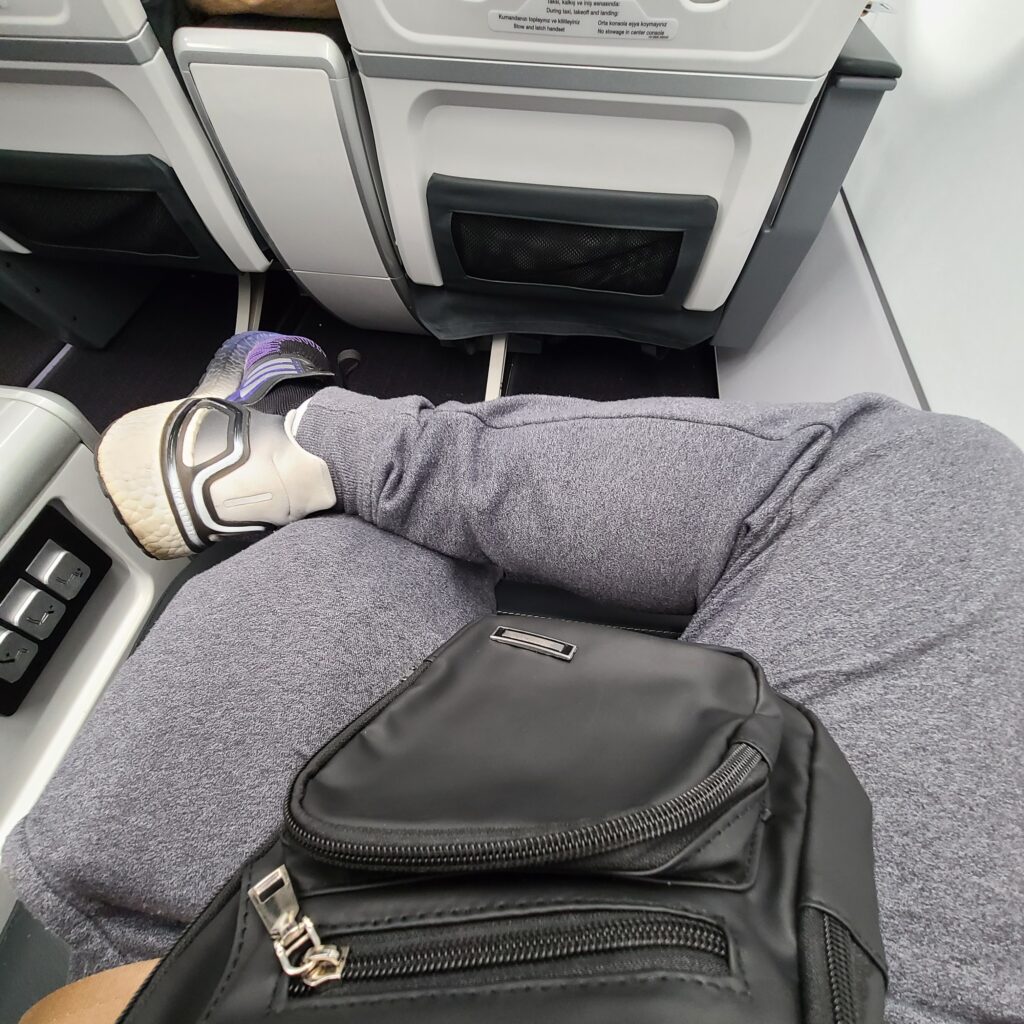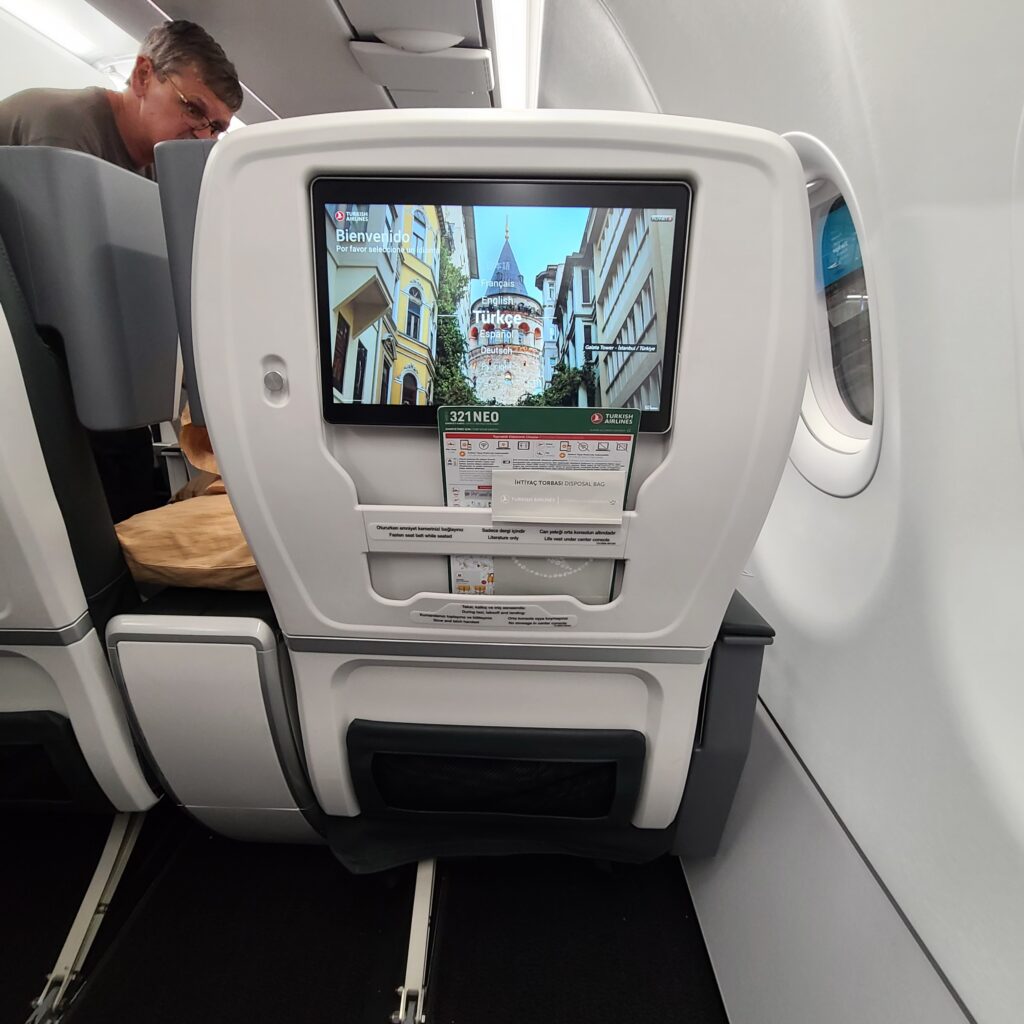 Seat controls are found on the left of the seat.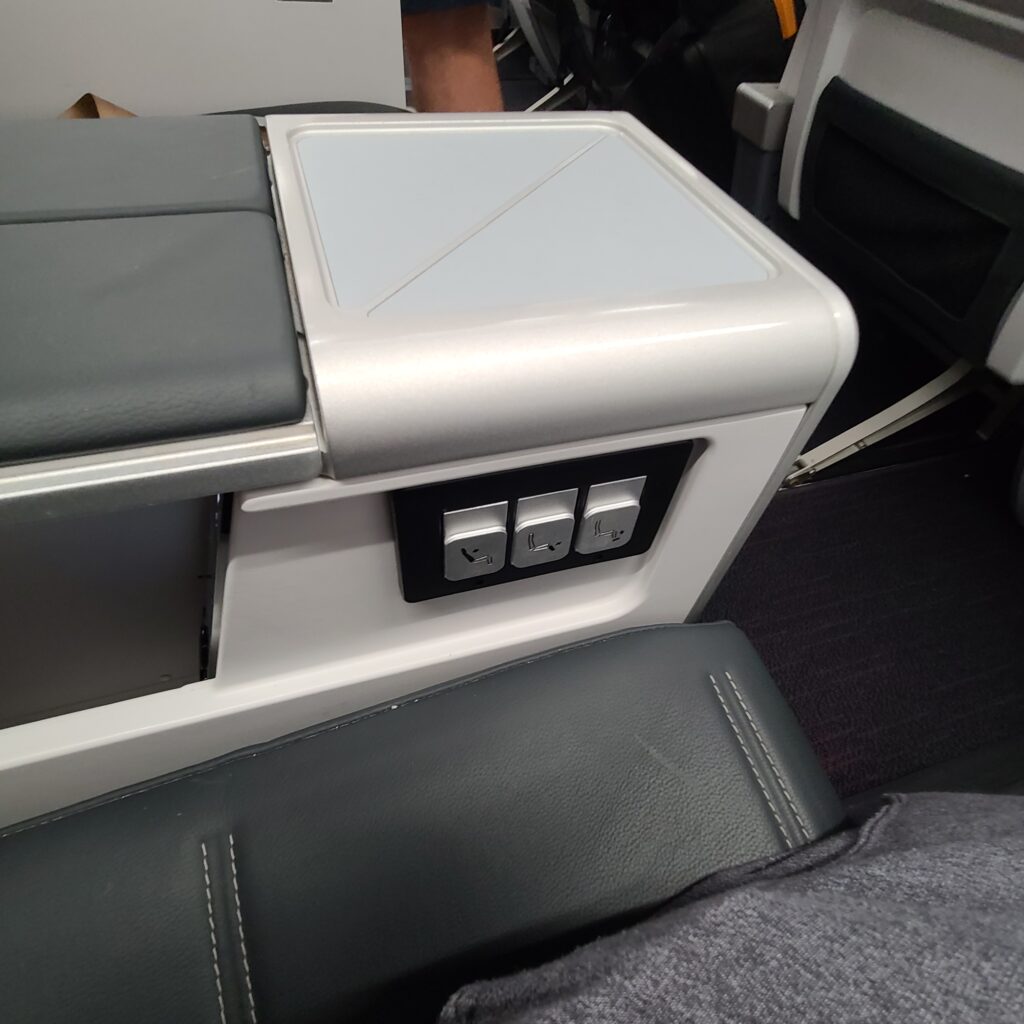 A slidable divider is by the headrest to provide a little bit more privacy.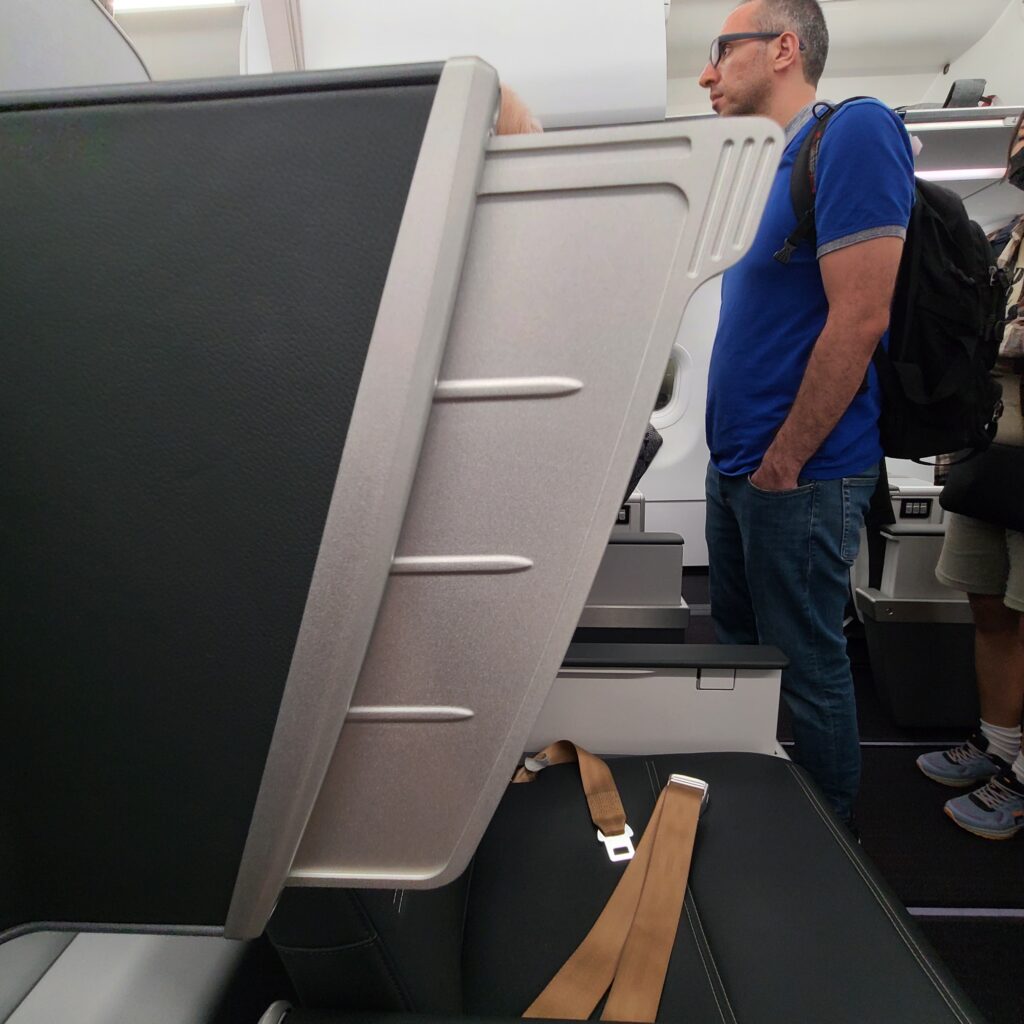 Universal power outlet, USB-A socket, and headphone jack can be found underneath the left armrest. You'll find the remote to the entertainment screen here as well.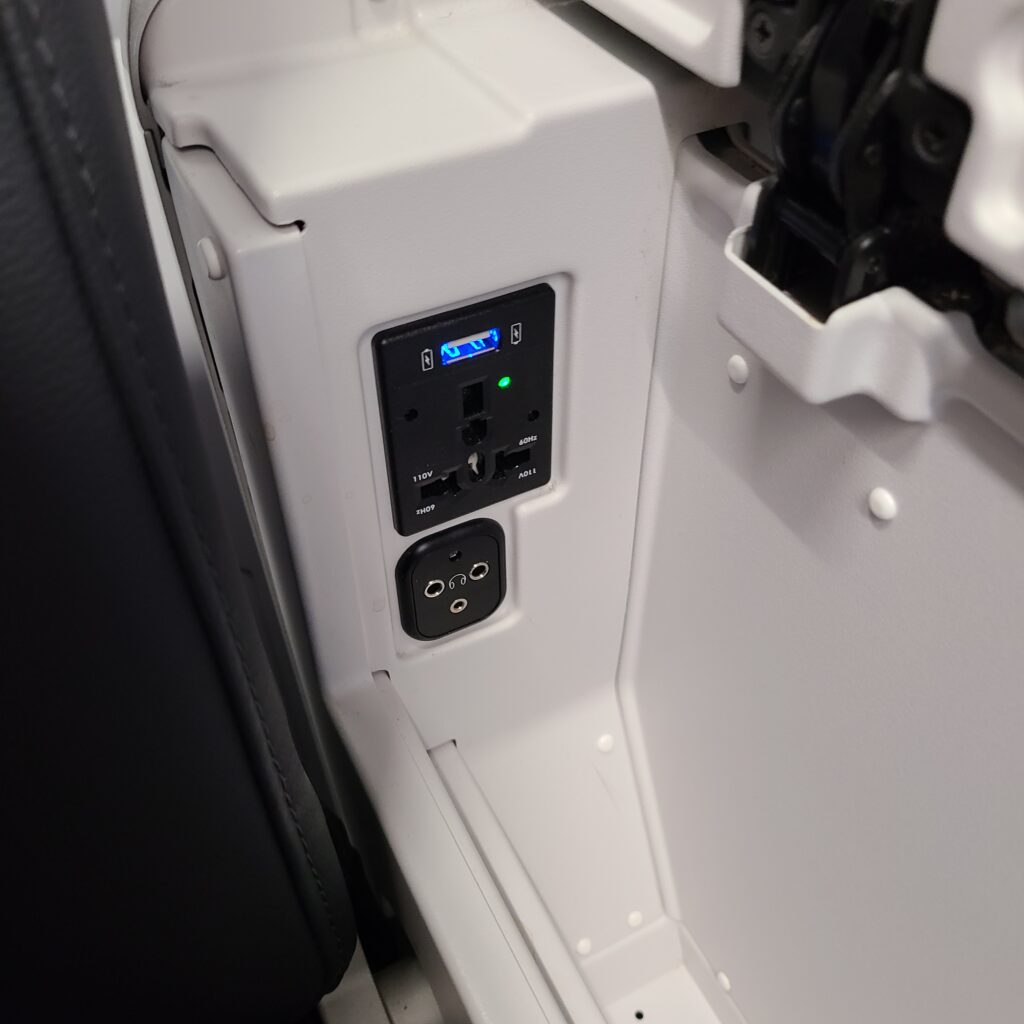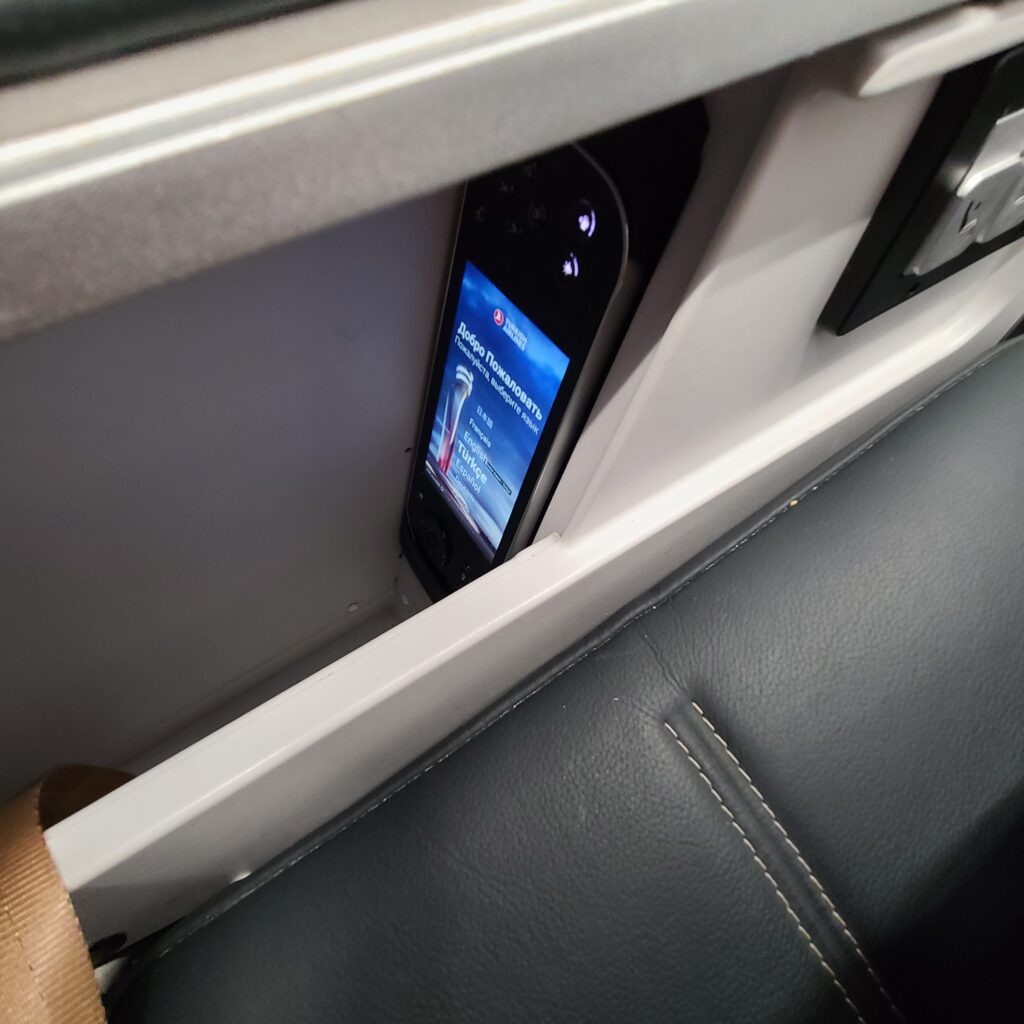 Moving on to the right of the armrest is where the dining table is stored.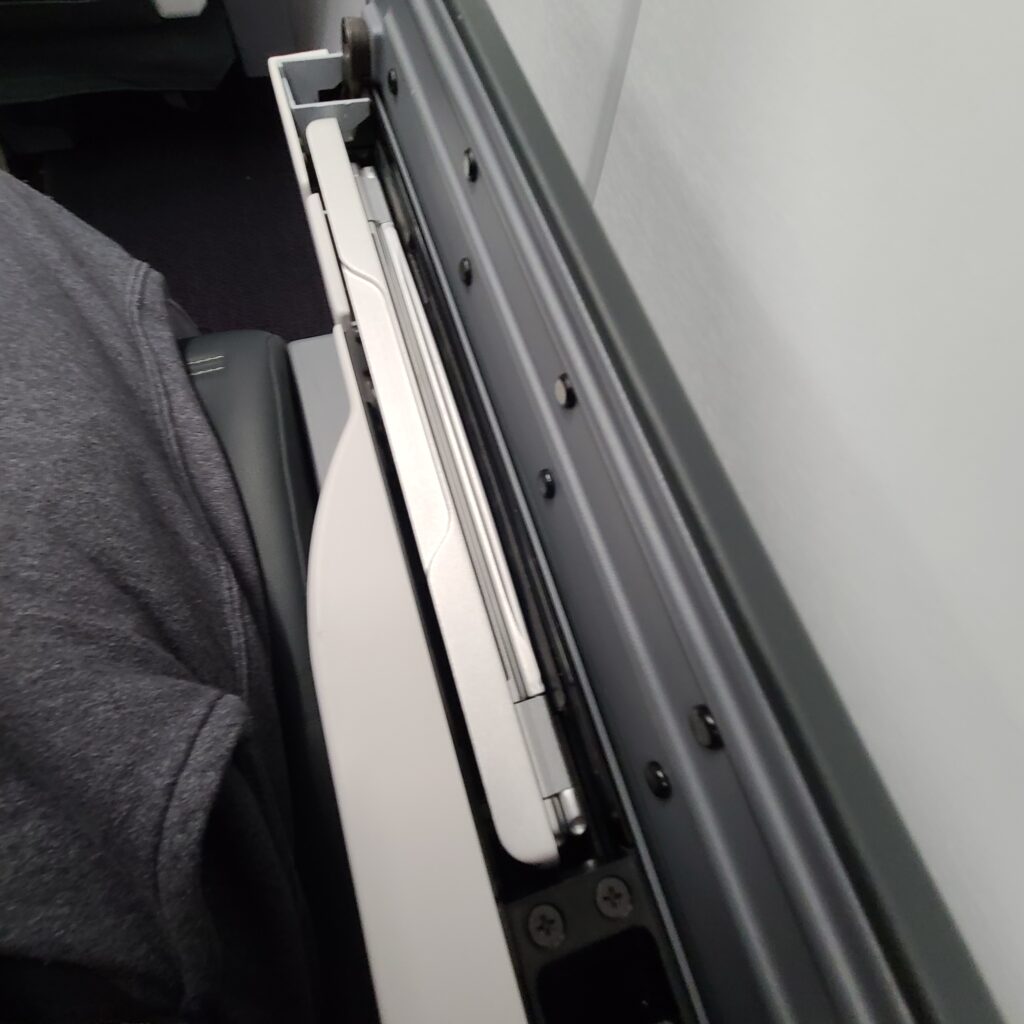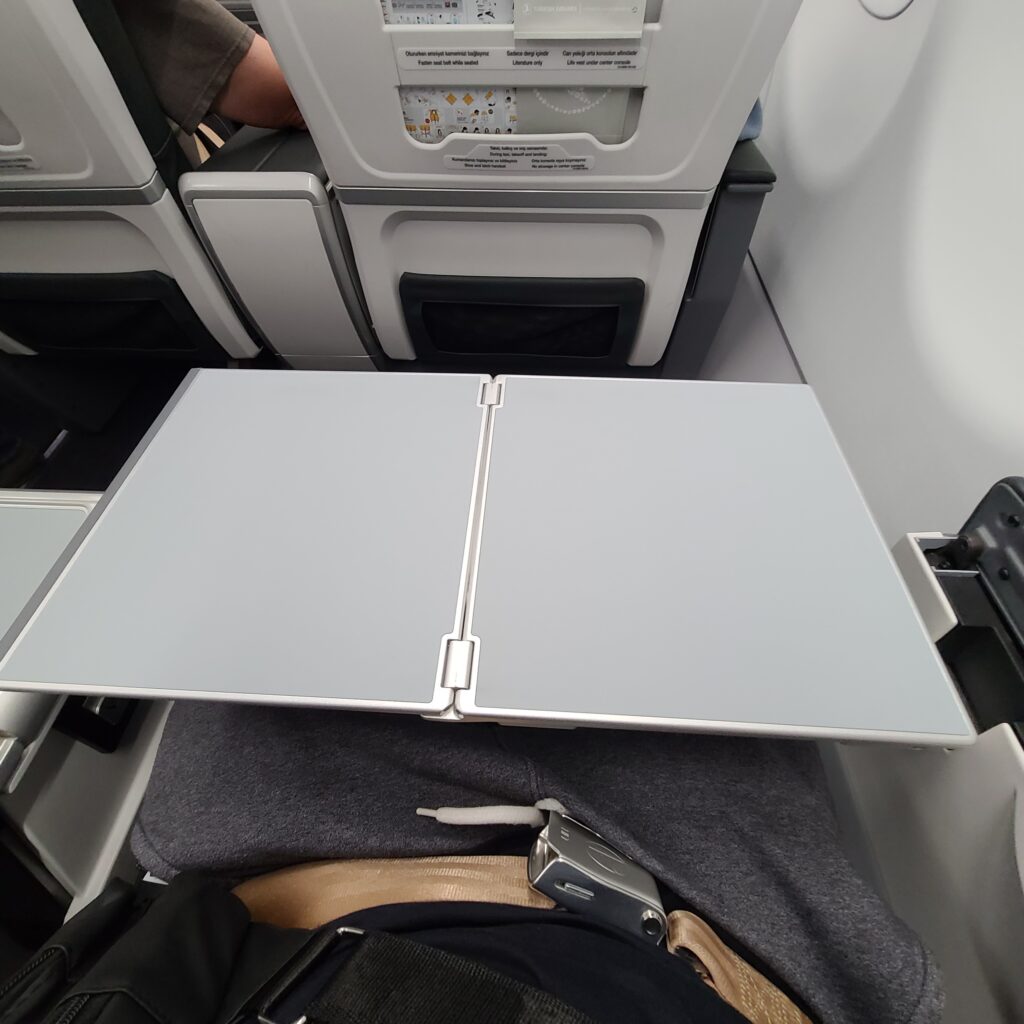 I was given a lemonade during boarding.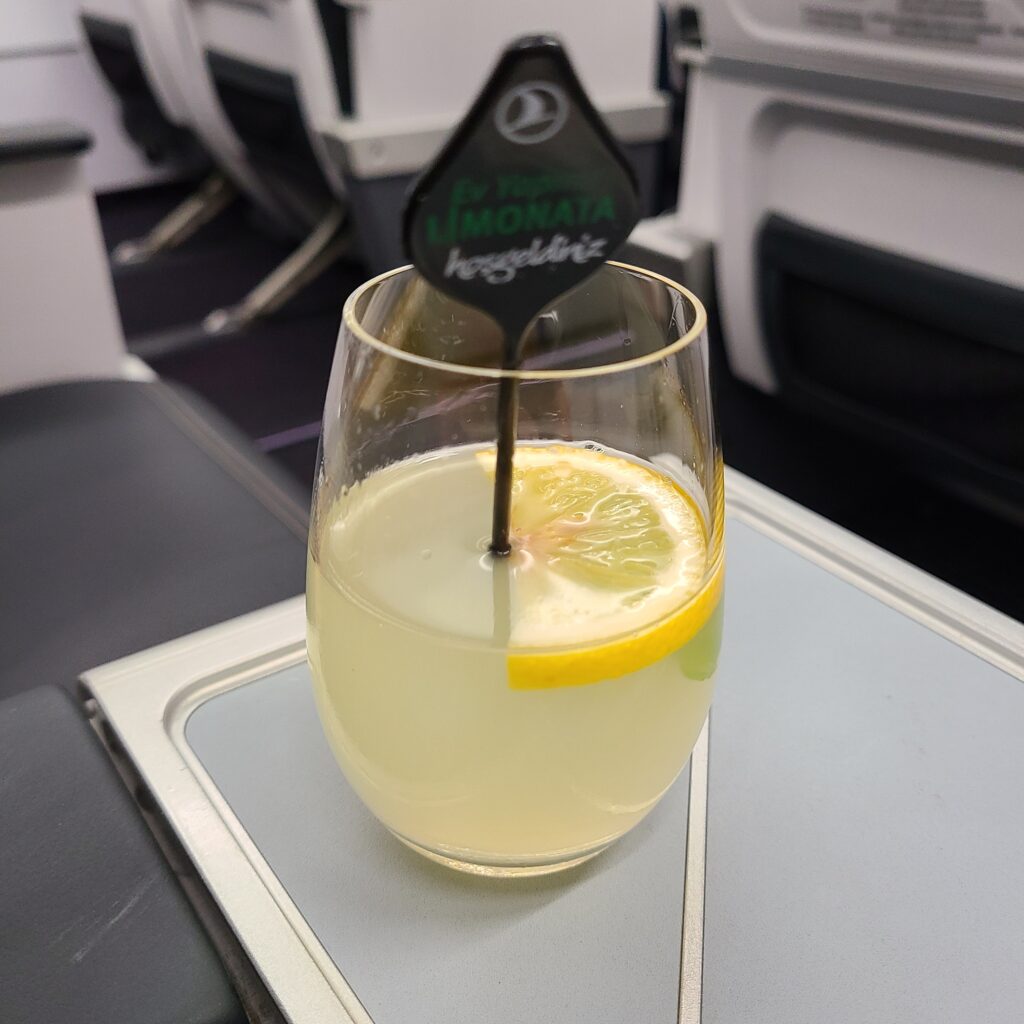 Turkish Airlines Business Class A321neo Amenity Kit
I was given a blue amenity bag with a neat design of the city of Istanbul. Inside are amenities you can expect from Business Class like dental kit, lotion, lip balm, eye mask, socks, and earplugs.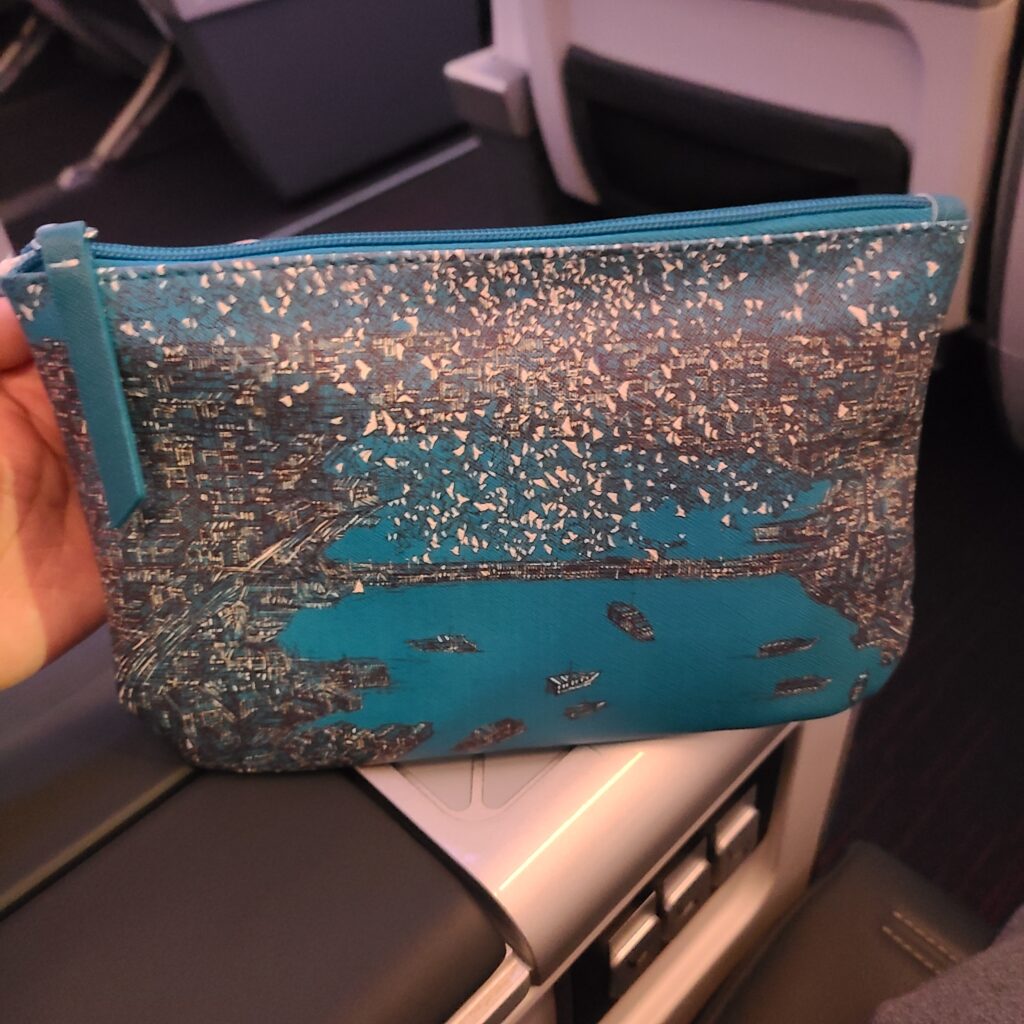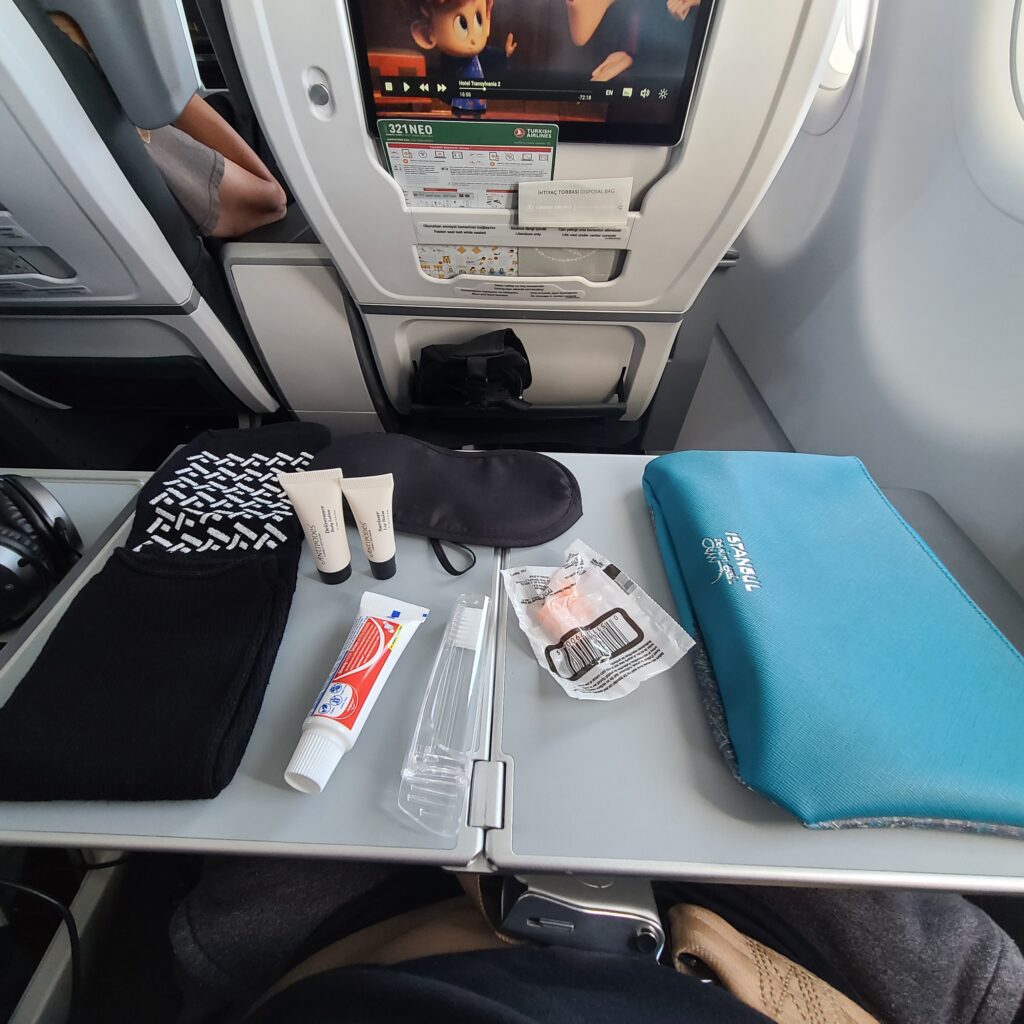 Turkish Airlines Business Class A321neo- Flight Experience
Since the flight starts at 1 AM Istanbul Time, I tried  to get a little bit of sleep so I can adjust to the new time zone better once I arrive in Bishkek. I tried adjusting the seat to make myself more comfortable. But, because the flight is just under 5 hours long, and I needed to do the review, I kind of failed on that.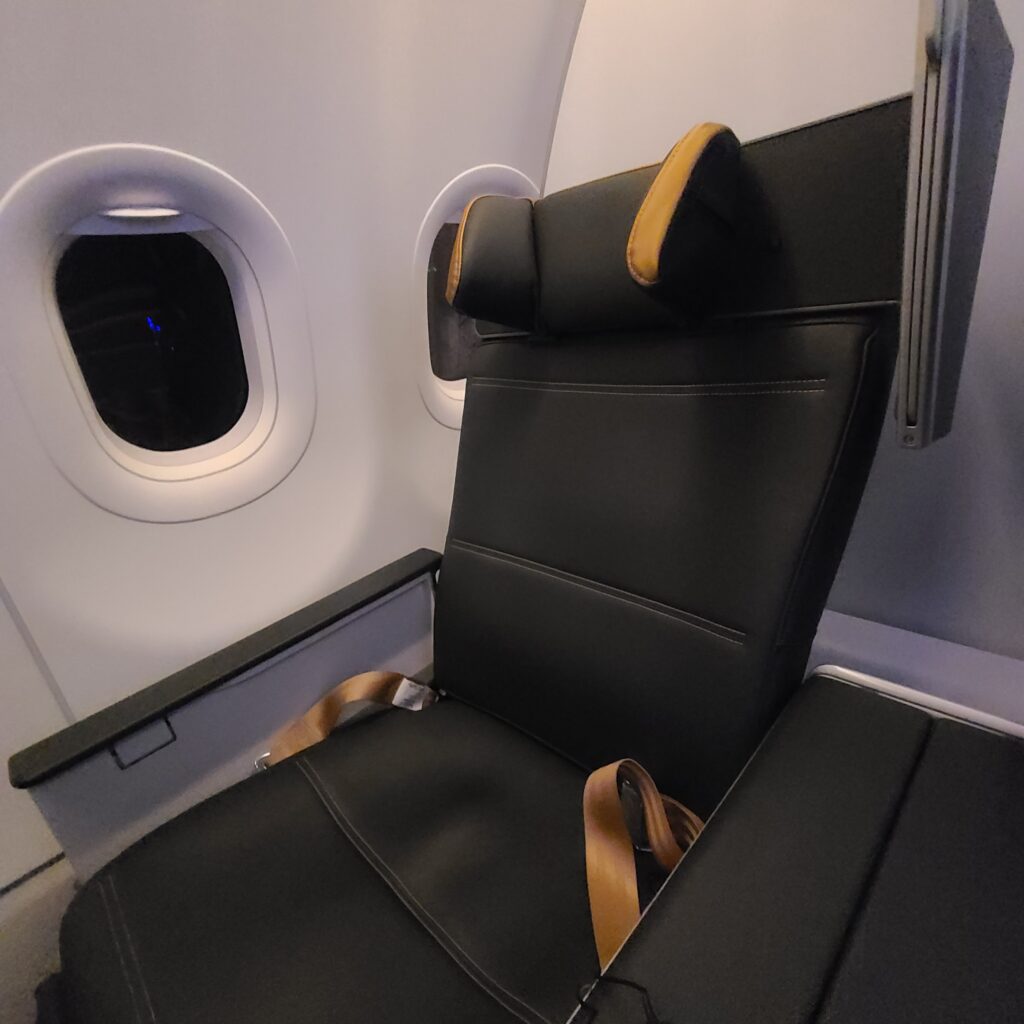 The seat leans quite far, and almost simulate lie-flat seat. But, I found the setting uncomfortable since it leaves my feet hanging that I felt more comfortable sleeping in the upright position.It could be a me problem though since I've been awake for quite a long time thanks to the 13-hour layover and have aching body all over from lack of sleep.
For reference I'm around 5 feet 5 inches or 165 cm tall. The adjustable headrest is quite good though, and it certainly helps in comfort.
Turkish Airlines Business Class A321neo Dinner
Dinner is served shortly after taking off. While the presentation isn't quite up to par compared to the long-haul international flights, the food quality remain very similar. For starters, I had a potpourri of seafood, pastry, profiteroles, and salad. They decided to bring the appetizer and dessert in one-go.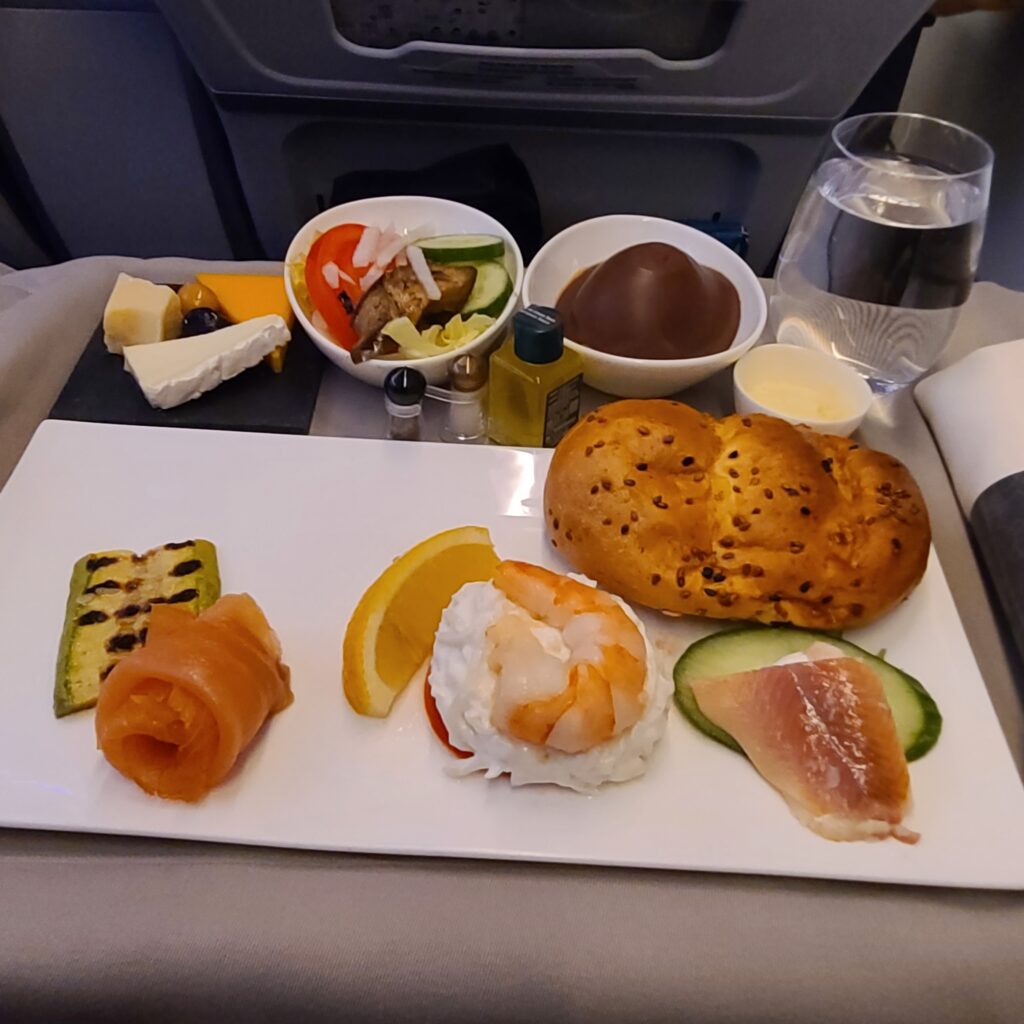 For the entree, I chose the grilled lamb chop with savory crepes. Very delicious! It was a tough choice for me because the other one that interested me was the grilled chicken satay with buttered rice. I just love Turkish buttered rice, but I had too much of them back at the lounge.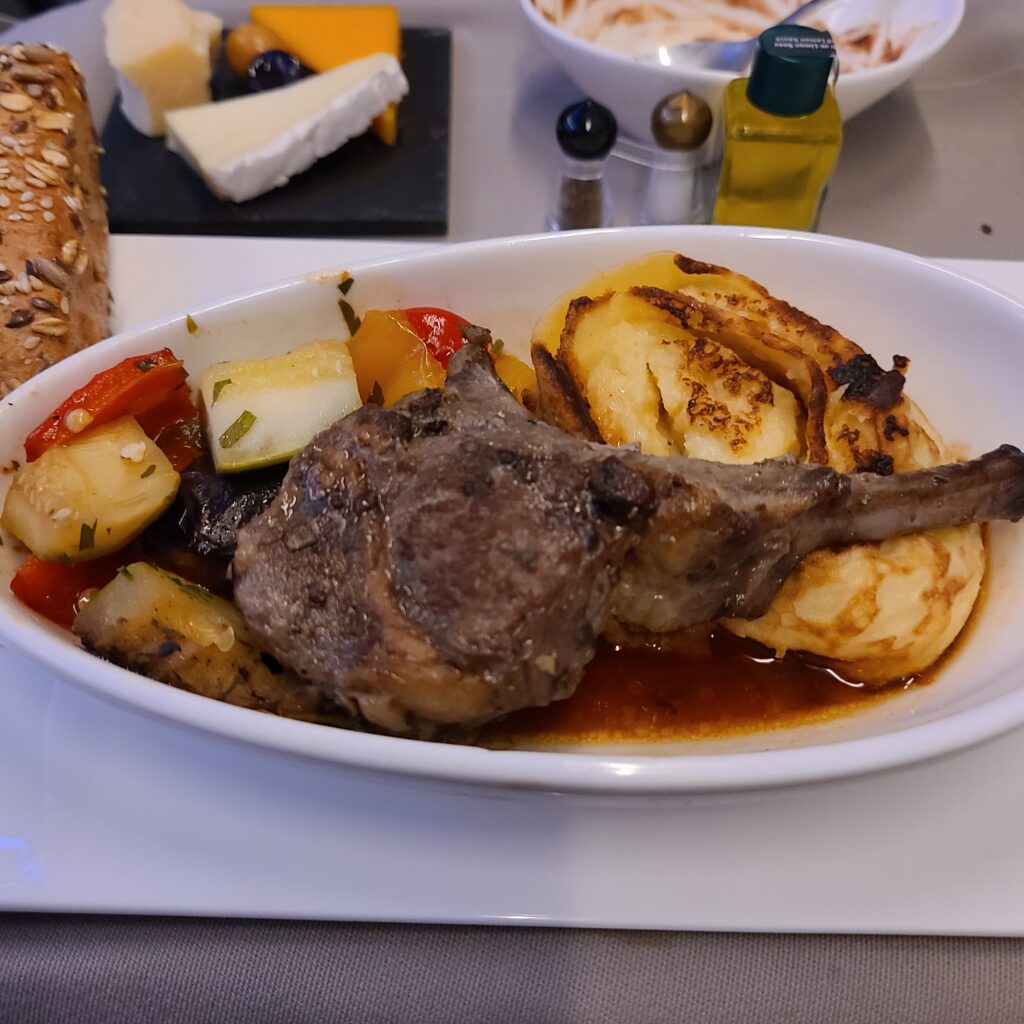 Turkish Airlines Business Class A321neo Entertainment

The plane had decent selection of movies ranging from recent releases to animations and world cinemas. The choices were pretty much the same as my previous SFO-IST flight. I didn't really watch any except for Hotel Transylvania, but here's the in-flight map. The screen has touchscreen functions, or it can be controlled through the remote.
Unfortunately, there was no Wi-Fi available during this flight.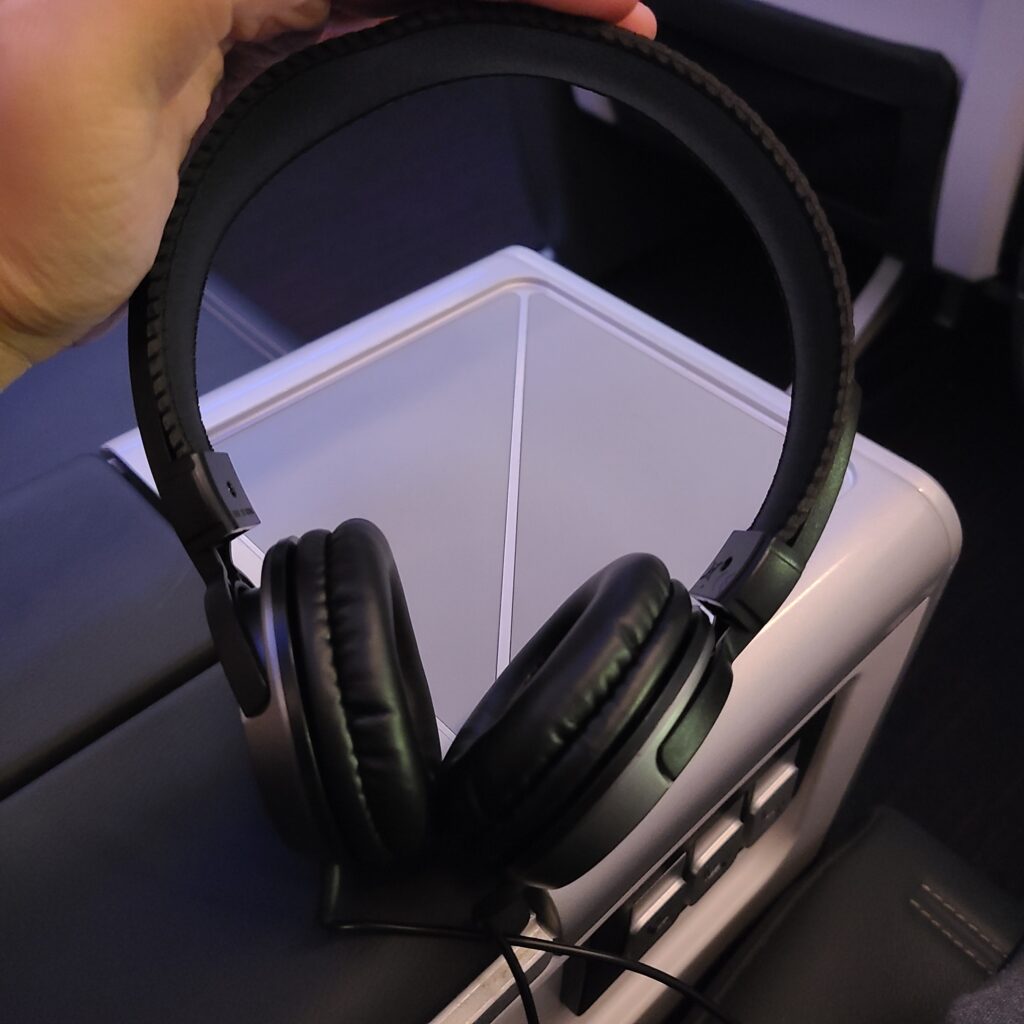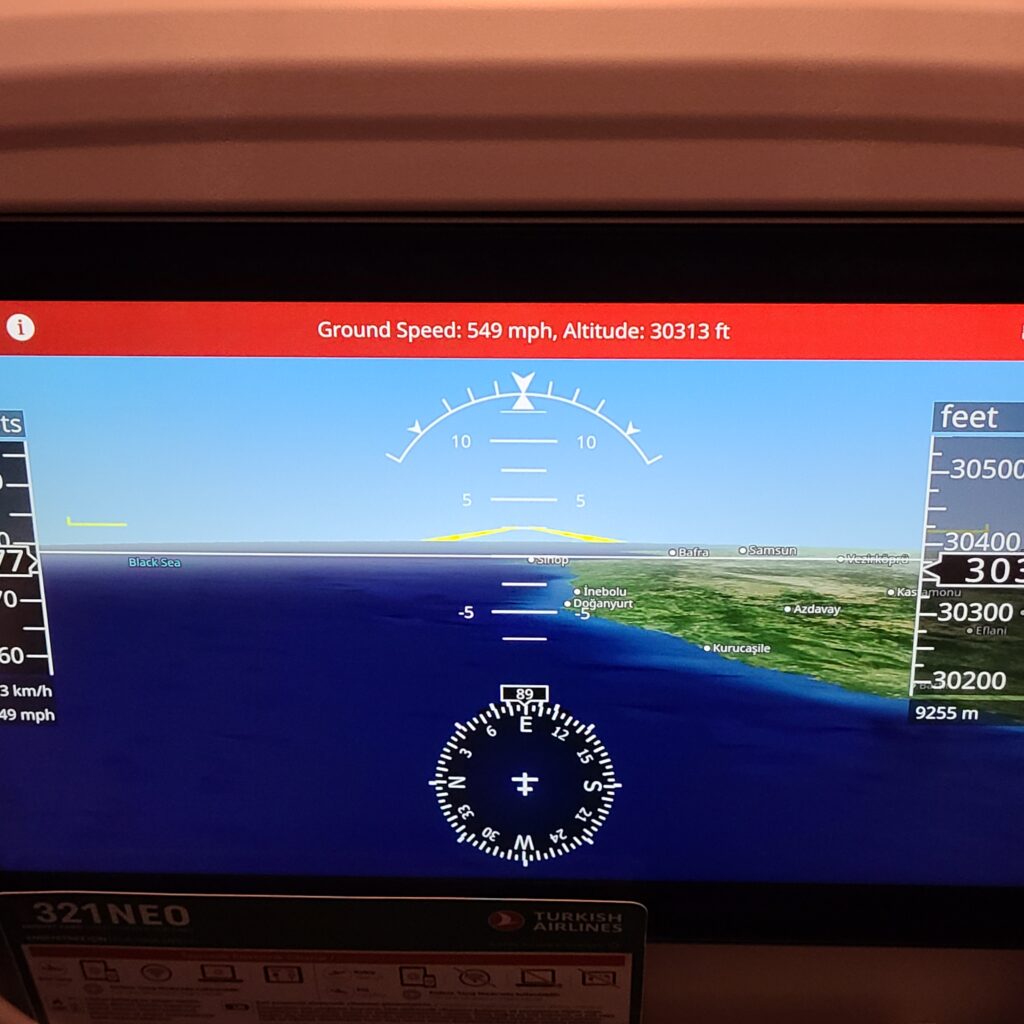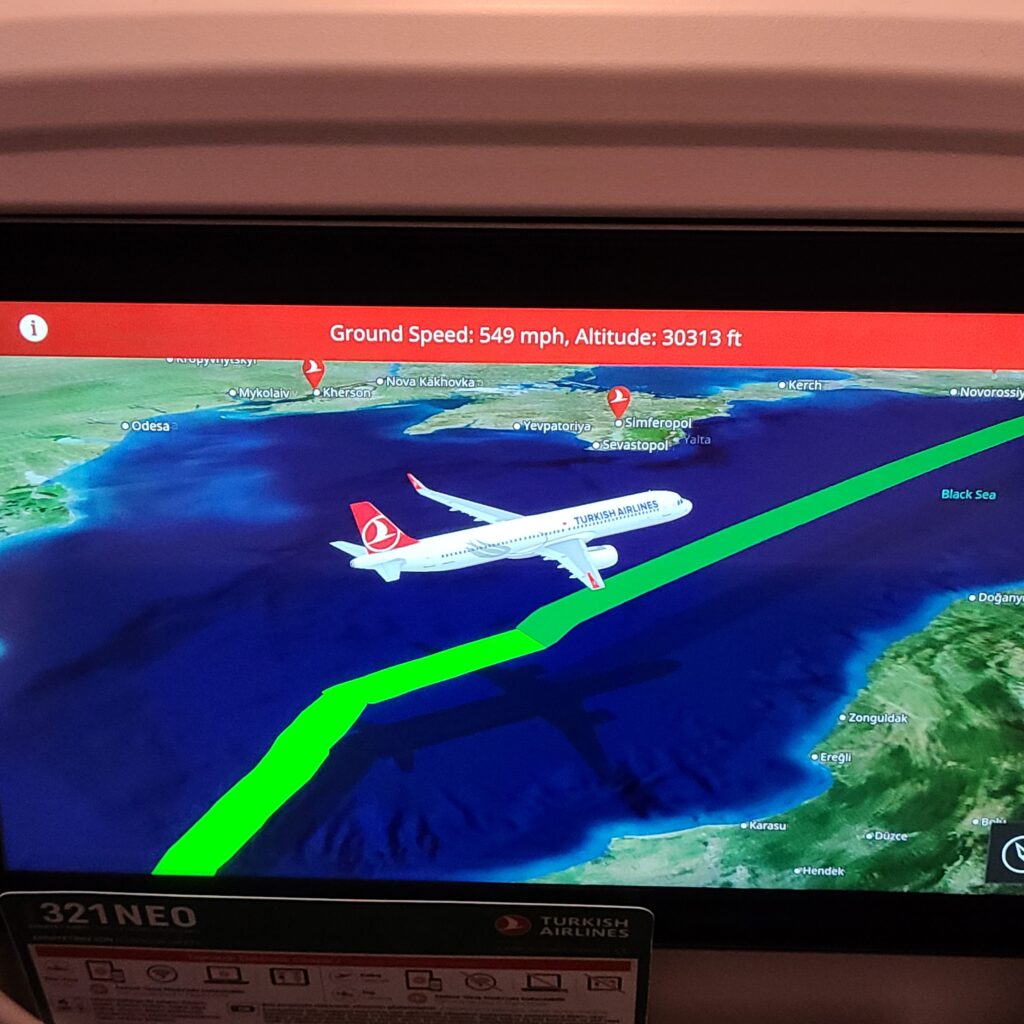 On the other hand, I found the distant view of Garabogazköl lagoon by the Caspian Sea inside the mysterious country of Turkmenistan entertaining.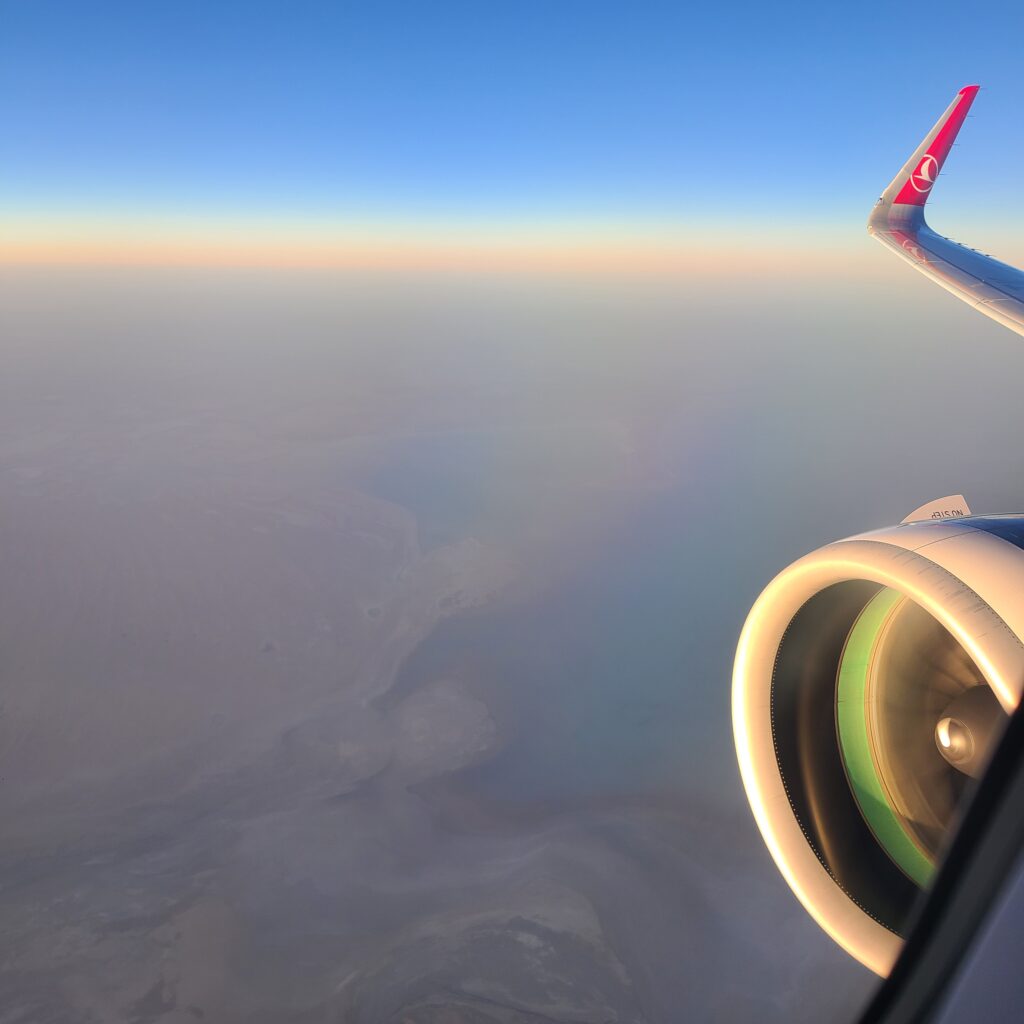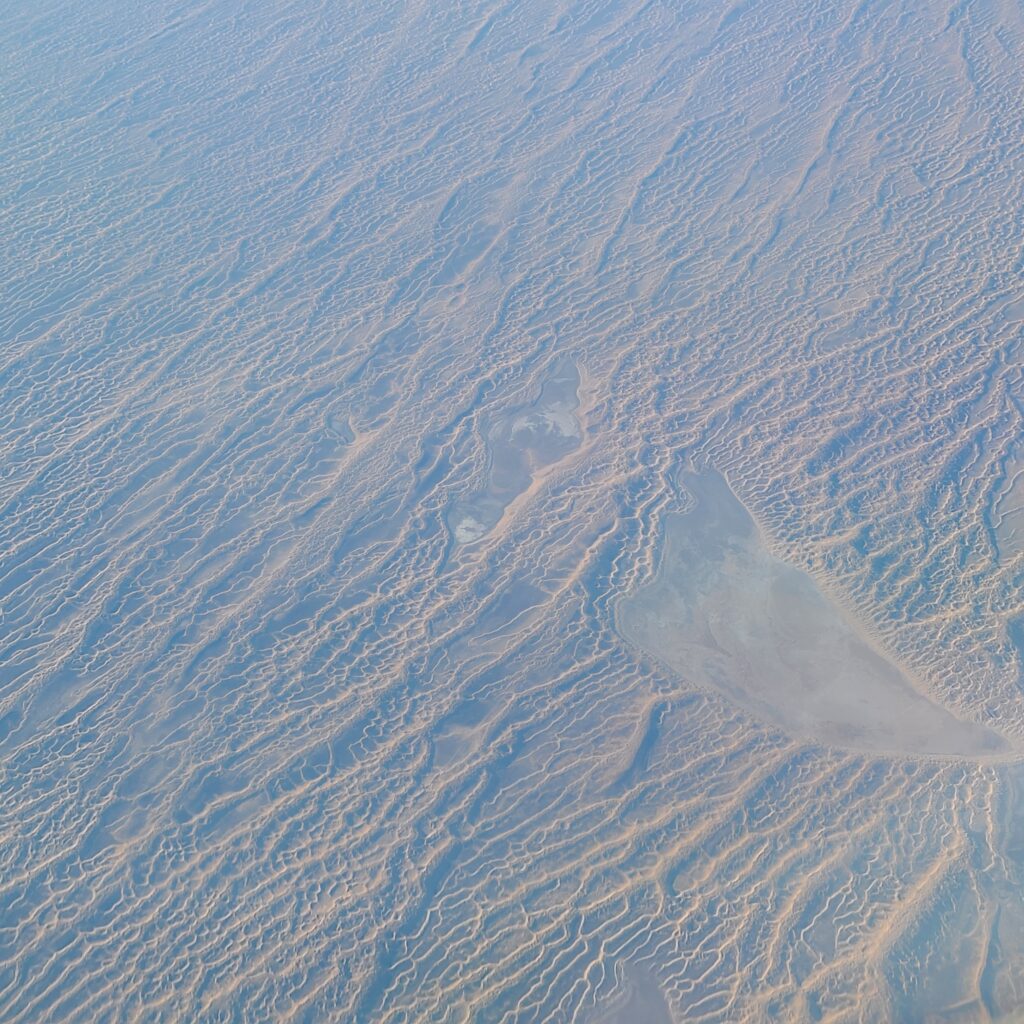 Turkish Airlines Business Class A321neo Breakfast
Breakfast is served around an hour before the arrival to Bishkek. I did manage to get a little bit of sleep, and was in time for a morning Joe.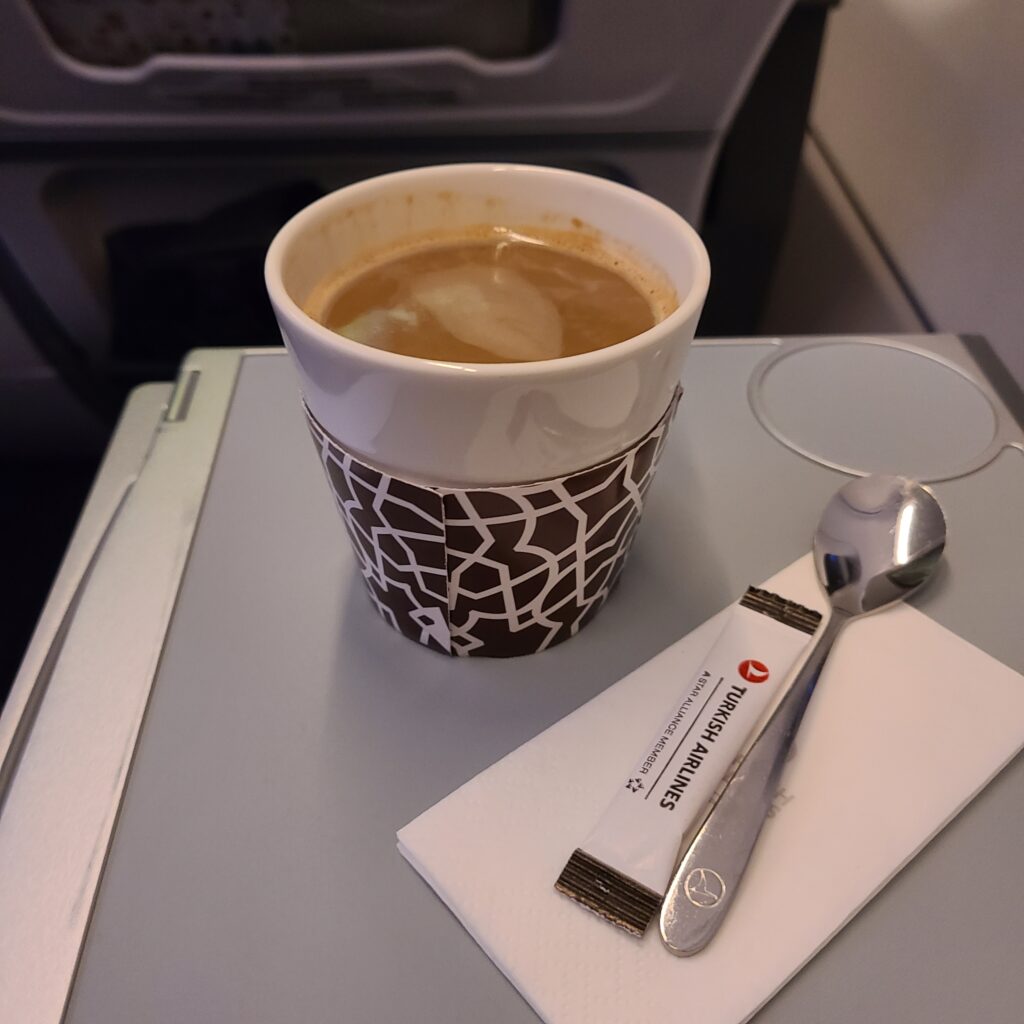 The main breakfast was an okay cheese sandwich with a stale cake. At this point, I was too full from the airport lounge food and the dinner shortly before.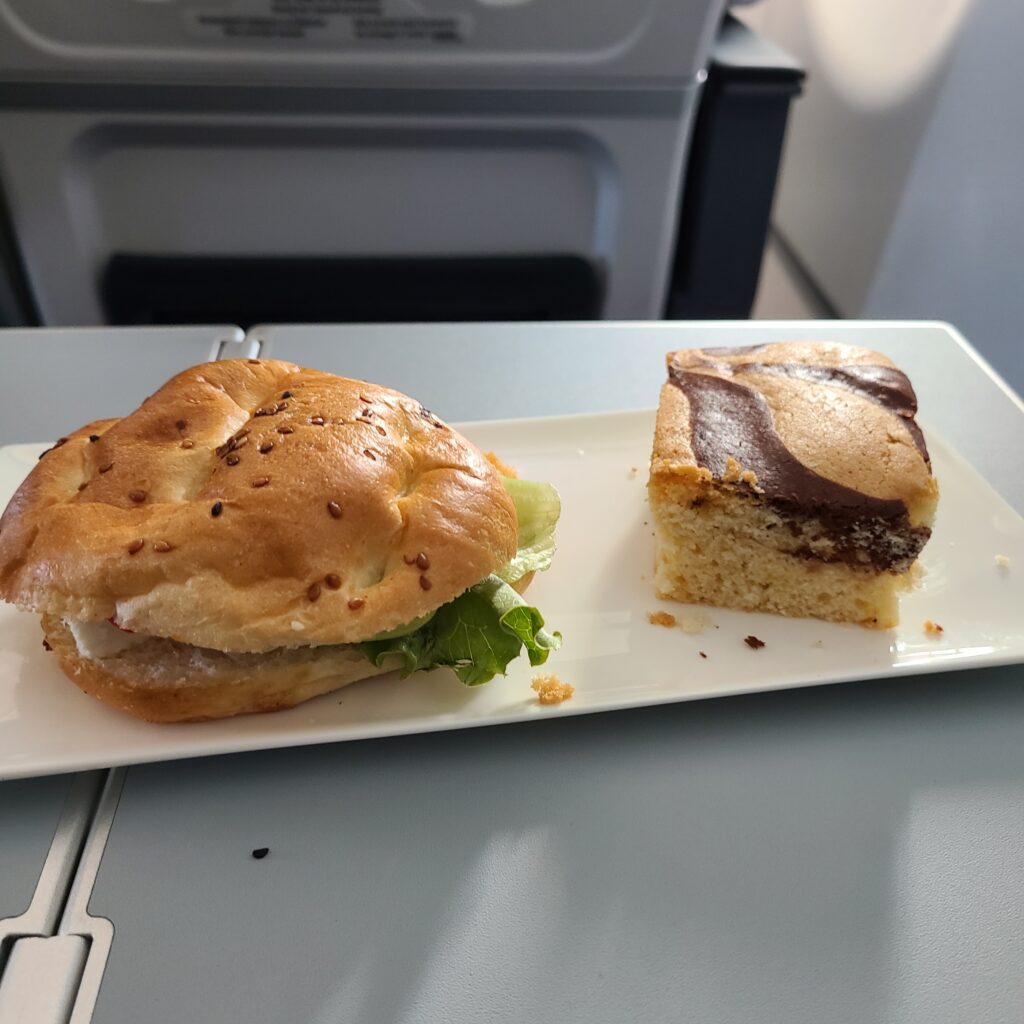 Just shortly after, Kyrgyzstan was within sight.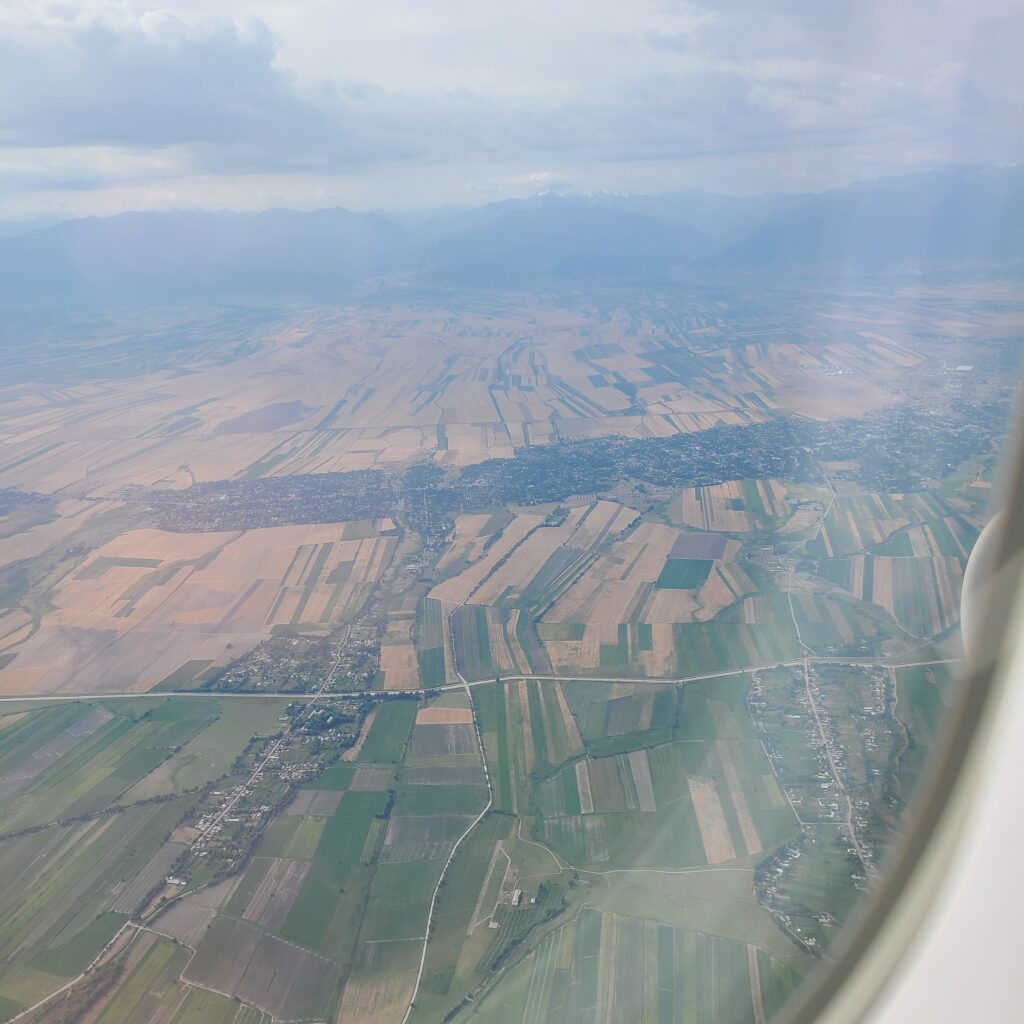 Turkish Airlines Business Class A321neo- Menu
Here's the full menu of the flight. Do note that there can be slight variations in a different flight.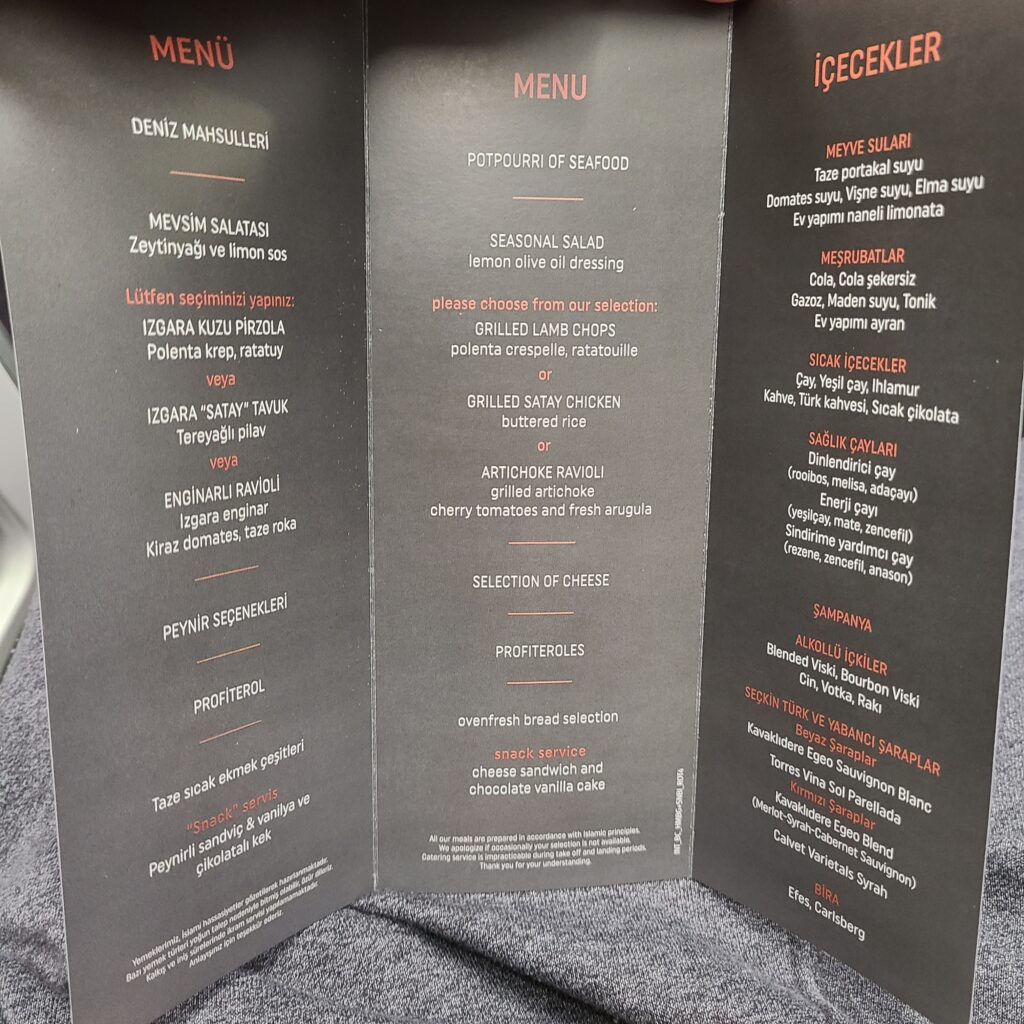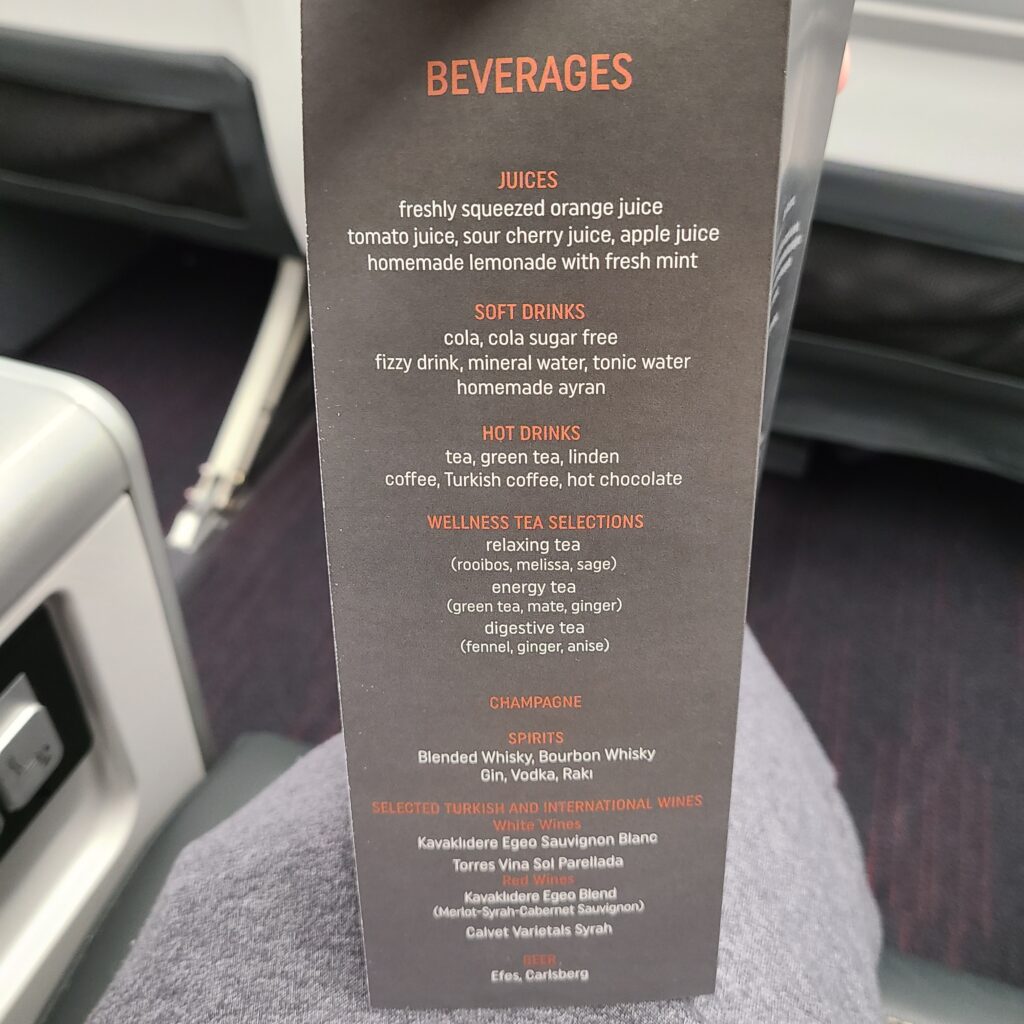 Turkish Airlines Business Class A321neo- Lavatory
The lavatory felt a bit smaller than the wider-body aircrafts, but the amenities are still there with Molton Brown soap and perfumes that's typically seen in Turkish Airlines Business Class.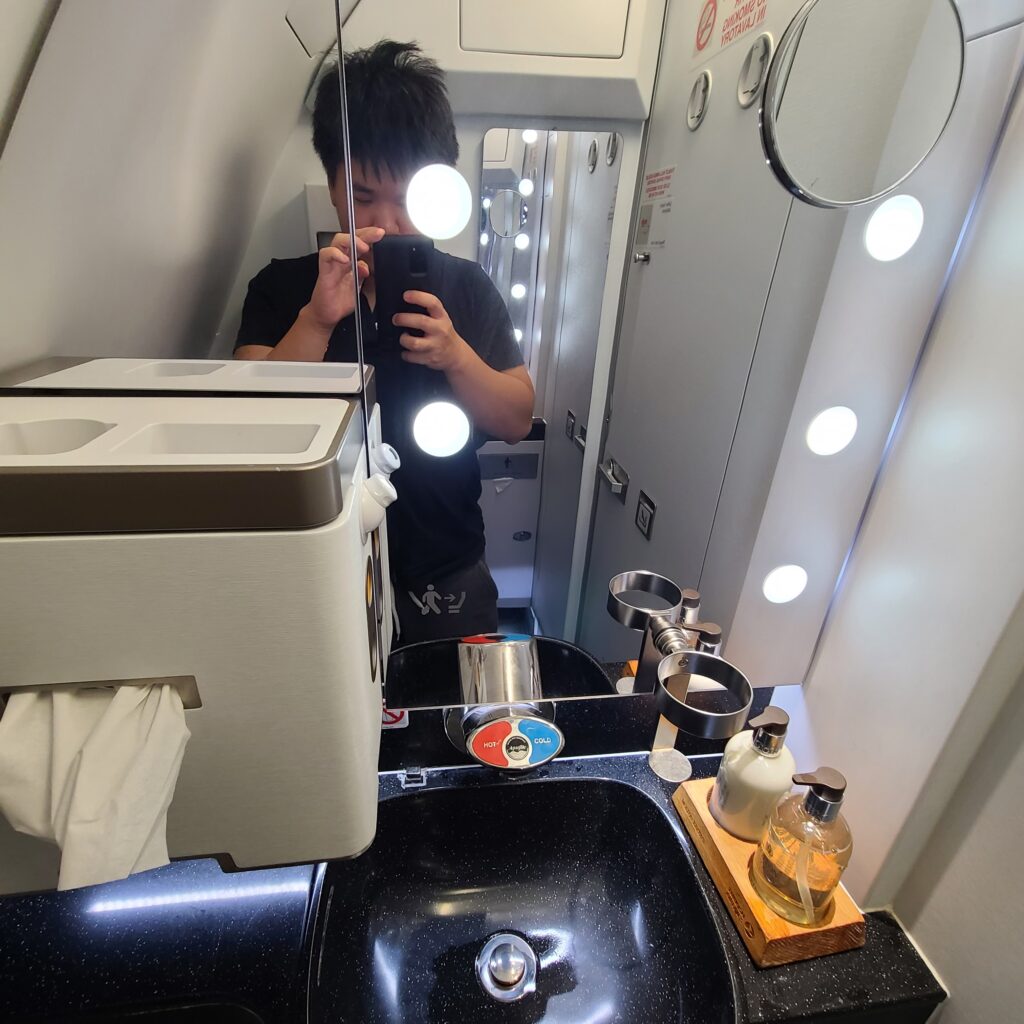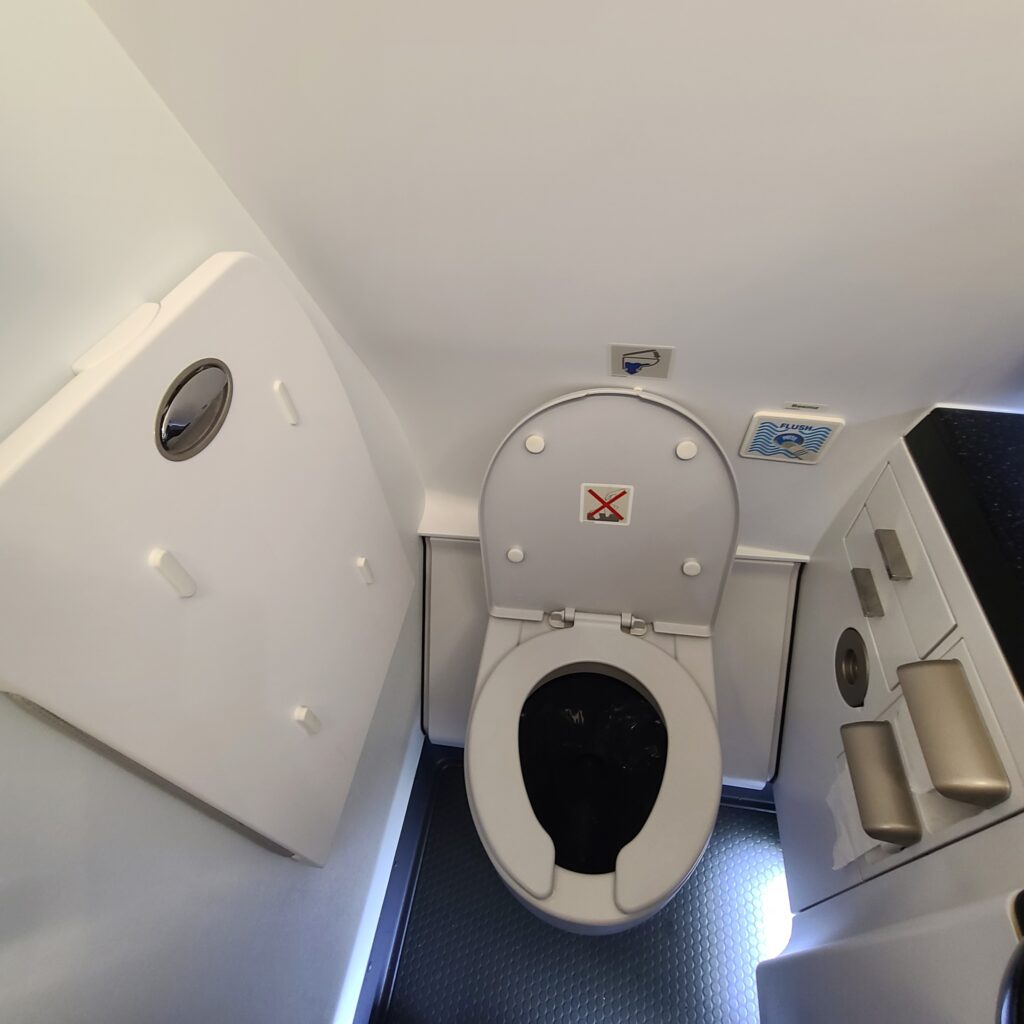 Conclusion
There's not much to complain about the Turkish Airlines Business Class on the Airbus A321neo. It's an excellent product for a short-haul Business Class. The seats look sleek and modern with adjustable setting for a comfortable flight. The food is still as good as the wide-body aircraft Business Class like in the Boeing 777 and 787-9.
Even though certain Central Asian destinations offer lie-flat seats with the Airbus A330/A350 like Tashkent and Almaty, I was glad to give the A321neo Business Class a try!
Overall Rating