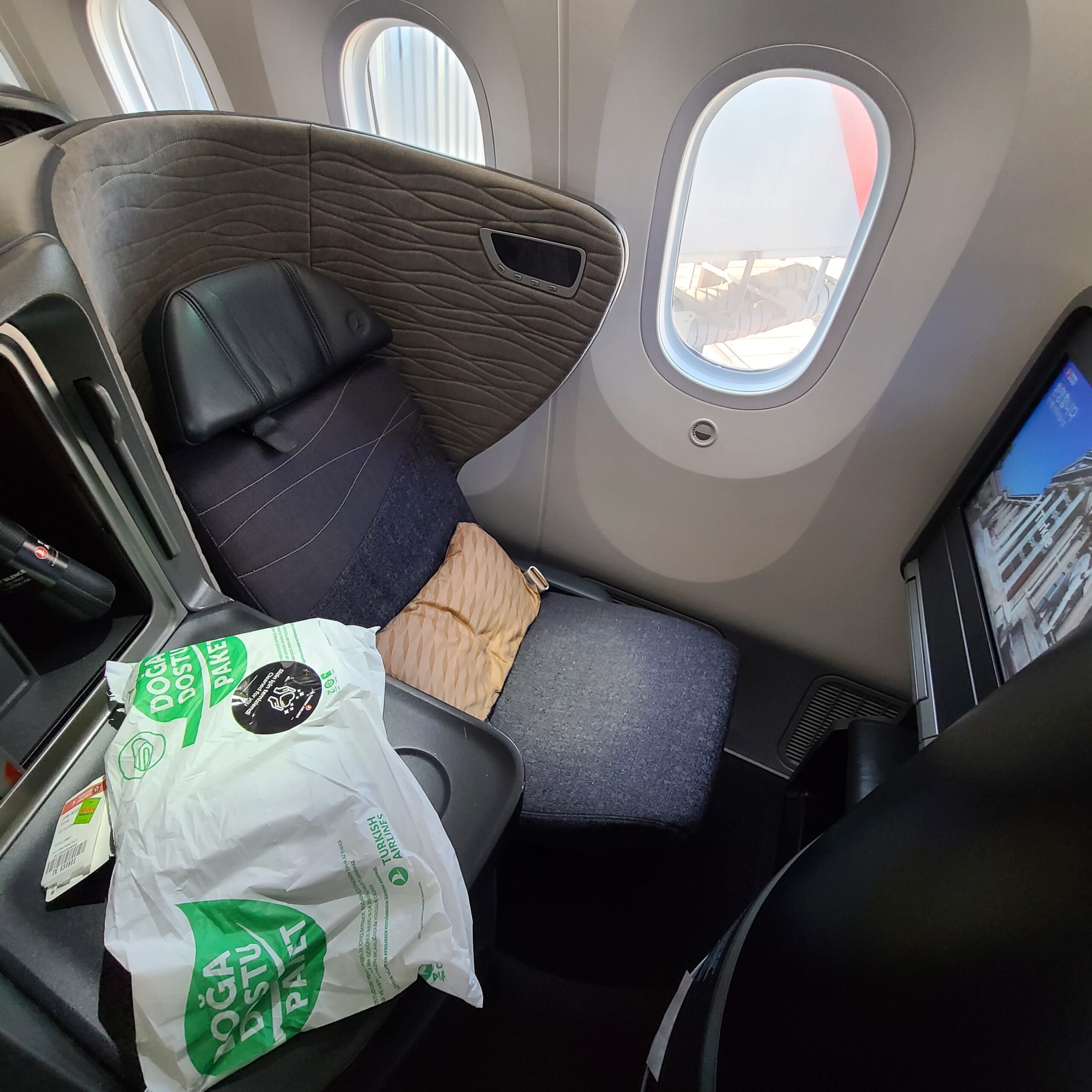 Advertiser disclosure: This post may include affiliate links (including sidebar banners) in which this site may receive compensation if a purchase is successfully made (at no extra cost to you) after being redirected from here. Thank you for your support!
Review: Turkish Airlines Business Class Boeing 787-9 Dreamliner (IST-SFO)
IST-SFO
Saturday, May 14
Depart: 8:10
Arrive: 11:30
Duration: 13 hours 20 minutes
Plane: Boeing 787-9 Dreamliner
Seat: 6A (Window)
I went home from my Turkey trip with the newest Business Class model from Turkish Airlines from Istanbul to San Francisco. It was a good opportunity to compare the new model against the old one in the Boeing 777, the older brother of the Boeing 787-9 Dreamliner.
Turkish Airlines Business Class 787- Booking
I've booked Turkish Airlines Business Class with ANA Miles that I got by transferring American Express Membership Rewards points. The miles required is 88,000 ANA miles for a round-trip. The mileage amount required for the flights with ANA Miles are one of the best there is for Europe, with 3 caveats:
ANA passes on fuel surcharge fees on award bookings, but Turkish Airlines have moderate fees. Mine totaled to $568 on top of the 88,000 ANA miles.
ANA requires round-trip booking for international and partner flights, so you need to be more flexible with your trip schedule.
ANA miles expire after 3 years once they're posted into your account.
Here are other ways to book Turkish Airlines Business Class.
Turkish Airlines Business Class 787- Check-in
I arrived to the Istanbul Airport from the JW Marriott Istanbul Marmara Sea starting at 6AM and arrived around 40 minutes later, and cost around 360TL or ~$20.
Checking-in was a doozy, and I made a big mistake on the antigen test required to go back to the United States. I learned that the self-administered antigen test isn't a valid test to get back home, and that there was in fact an antigen test where you're supervised by a person on a video call, and you'll get the result from a third party. At the time, I didn't know such thing existed. Nonetheless, I was careless about the process. It made sense that mine wouldn't work because anyone can lie about the results, I suppose.
I was scared that I wouldn't be able to go home from this stupid mistake, and I wouldn't have enough time to re-test since the fastest turnaround time would be about 6 hours long at the airport's testing center. The check-in staff brought this to her supervisor, and luckily they decide to let me off the hook this one time, but warned me to have a PCR test instead.
It was a huge relief, but thankfully, the US no longer need a pre-arrival COVID test anymore for those who are fully vaccinated.
Unfortunately, I didn't have time to check out the Turkish Airlines Business Class Lounge, which I heard is amazing. But, I'll have the chance to check it out on my upcoming trip to Central Asia in August. I then rushed to the gate.
Turkish Airlines Business Class 787- Boarding
There's a security check by the gate. I waited in line to show my documents and had my backpack searched. After I was clear, I head to the plane to my seat.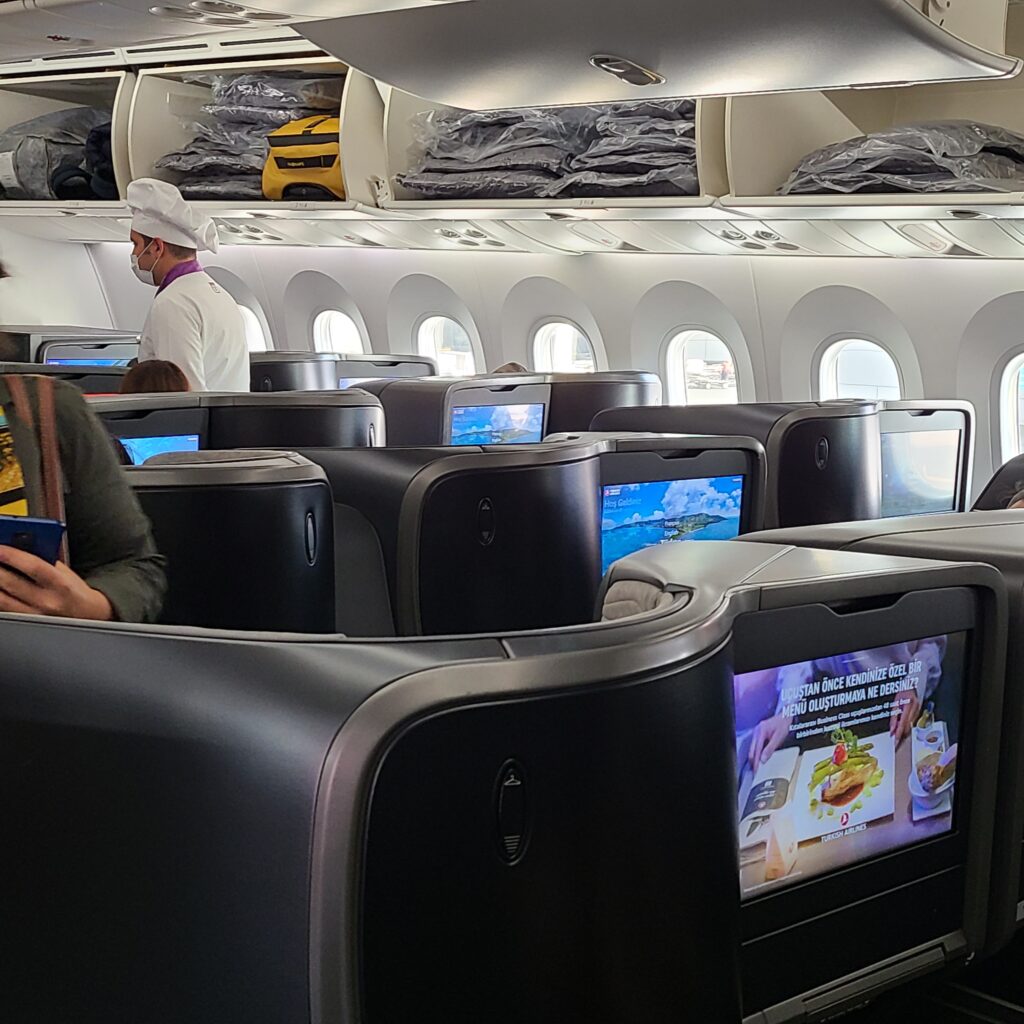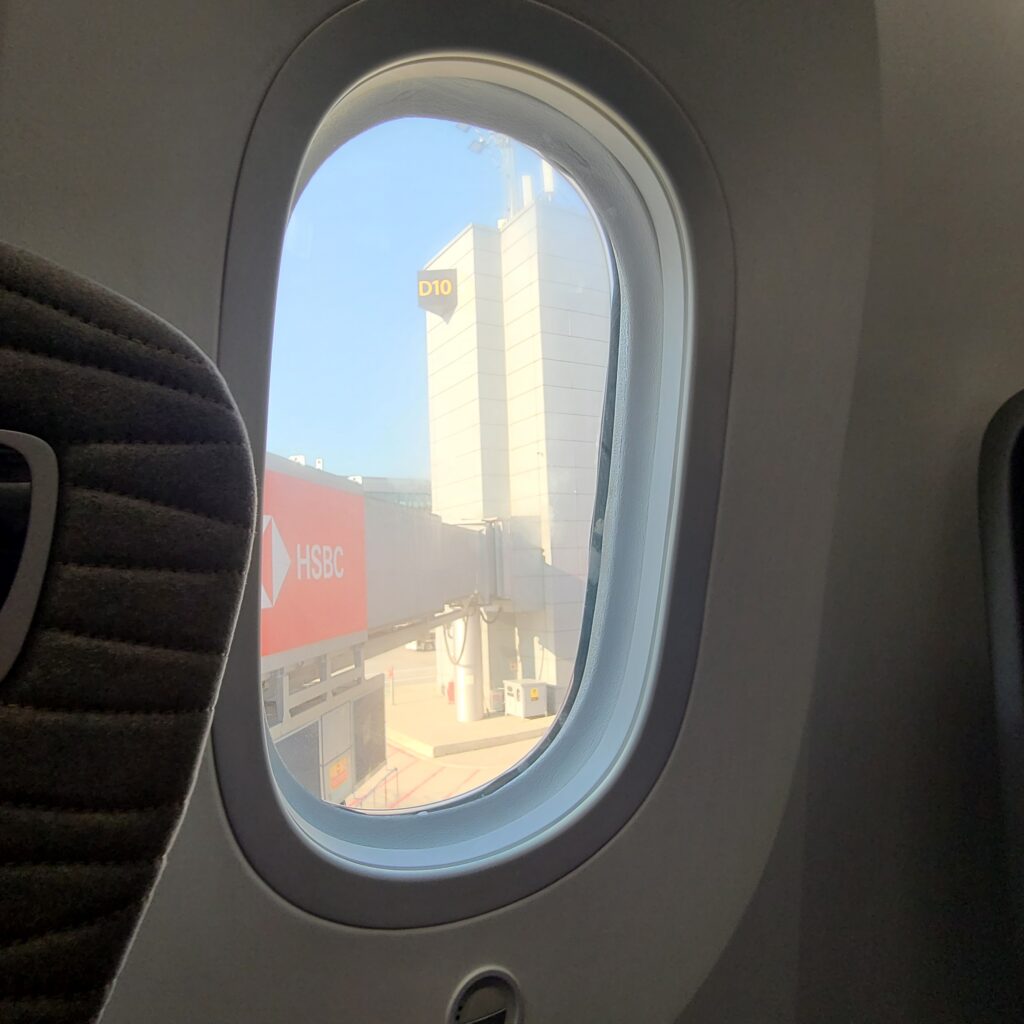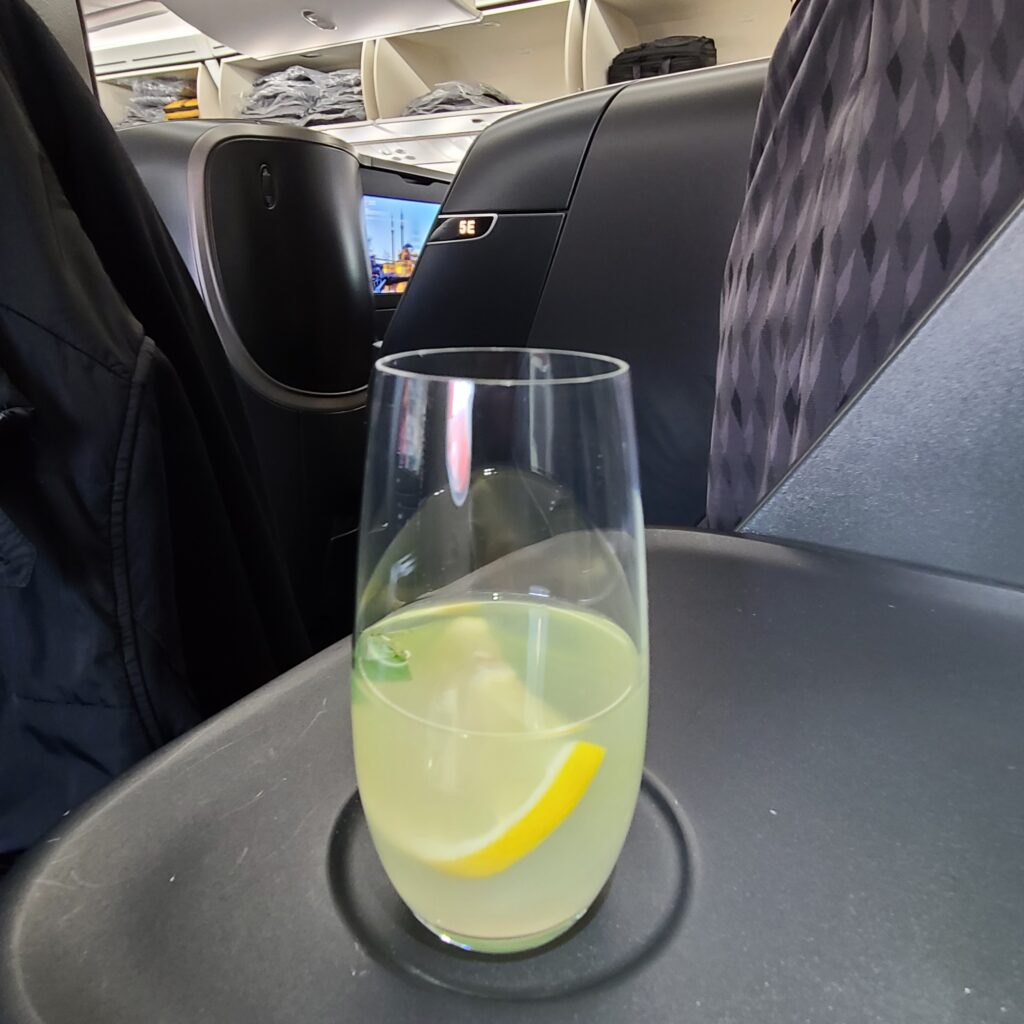 Turkish Airlines Business Class 787 Seats
First of all, I love how the seats look. They're very sleek with the contrasting black and gold scheme on the seat. The shell doesn't quite enclose the seats, but they're enough to make them feel private. It's pretty cozy. All seats come with a sizeable side table.
Anyway, the Business Class seats on the 787-9 Dreamliner have 1-2-1 seat configuration. Even numbered seats have the seats closer to the window, which offers more privacy compared to the odd numbered seats where they're positioned more to the aisle. For the middle, the odd-numbered seats are closer to each other while the even numbered are more spread apart between the side tables.
I chose 6A as my seat so that I have more privacy against the foot traffic on the aisle.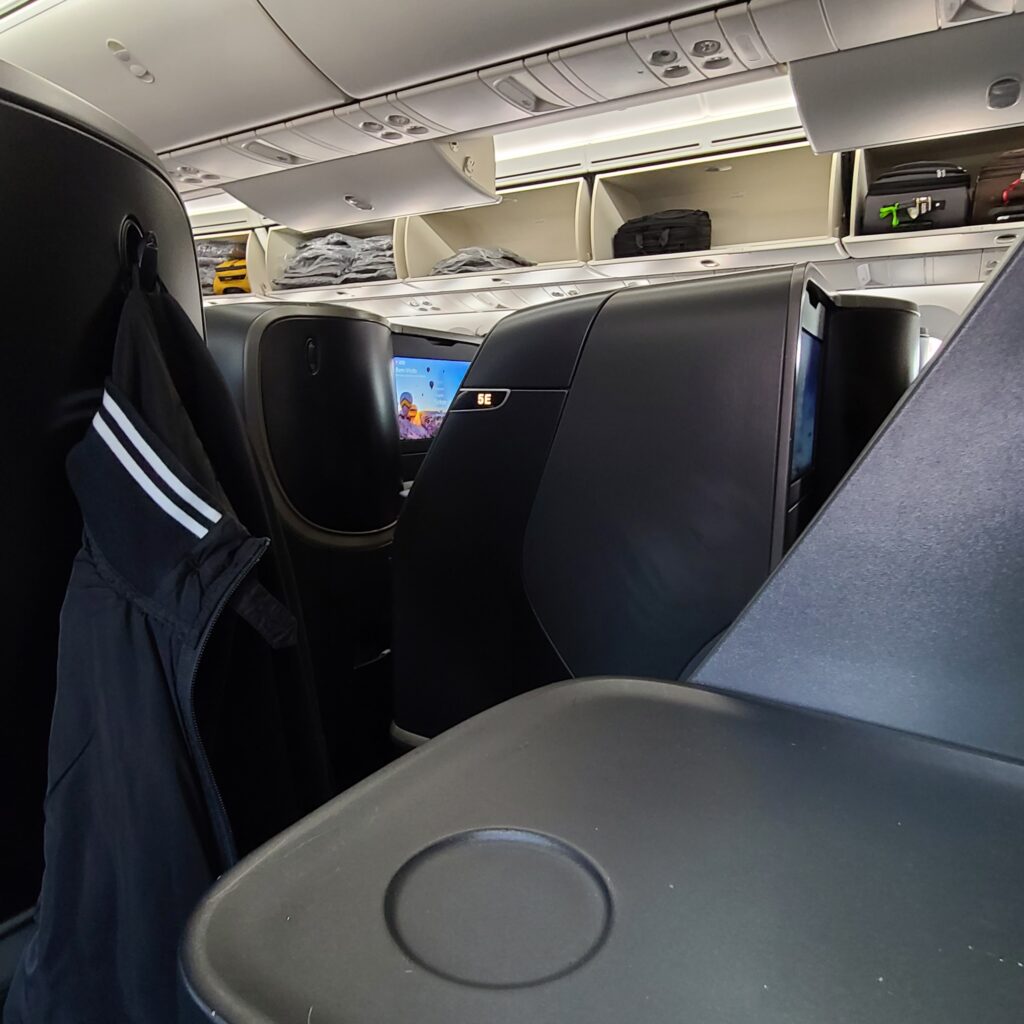 The side table is big enough for my 14″ laptop, and I was able to have some productivity during the flight. But, the space between the table and the outer shell of the seat in front of me make for narrow entrance to the seat. Settling in doesn't feel as easy as the old Business Class on the 777.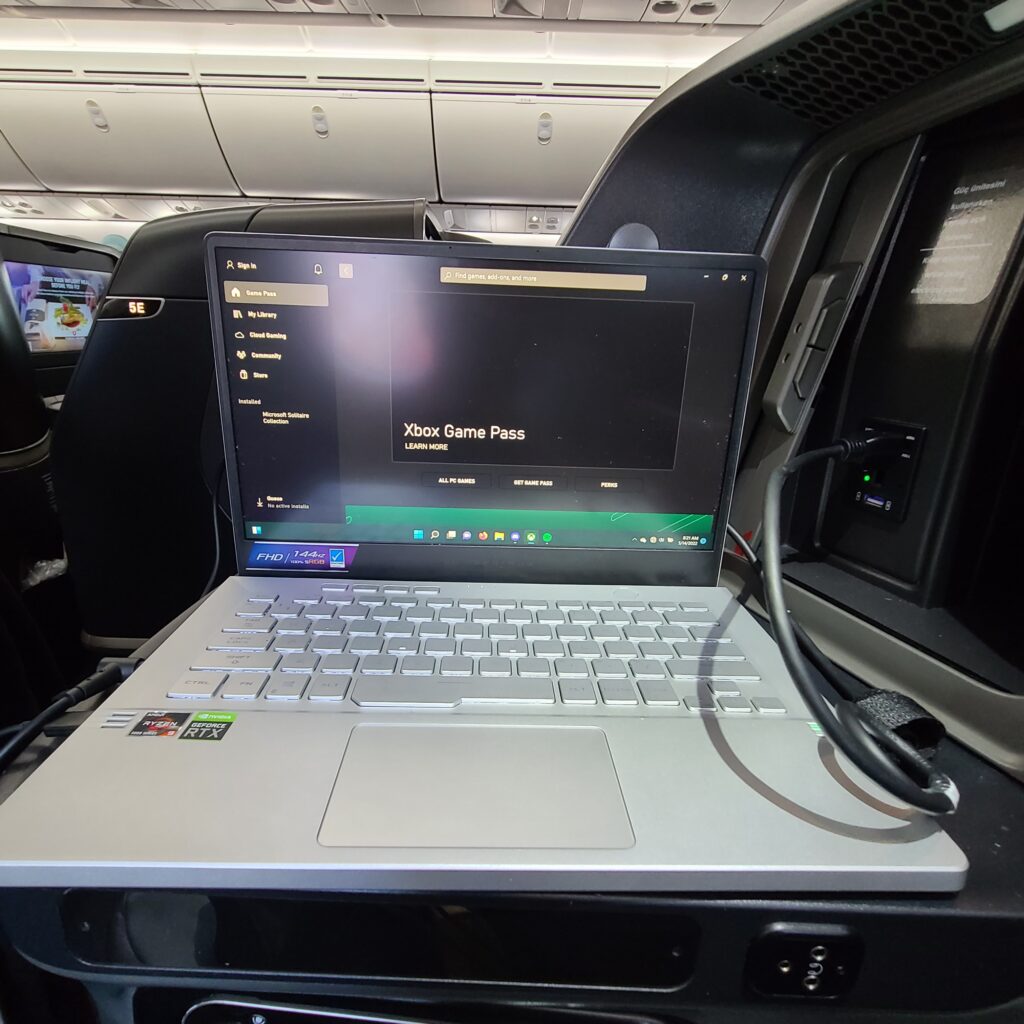 Even though the table is on the side, I was able to get comfortable working on my laptop by sitting in a lotus position facing to the side.
The side table comes with mirror, mini storage with headphones, and a universal power outlet.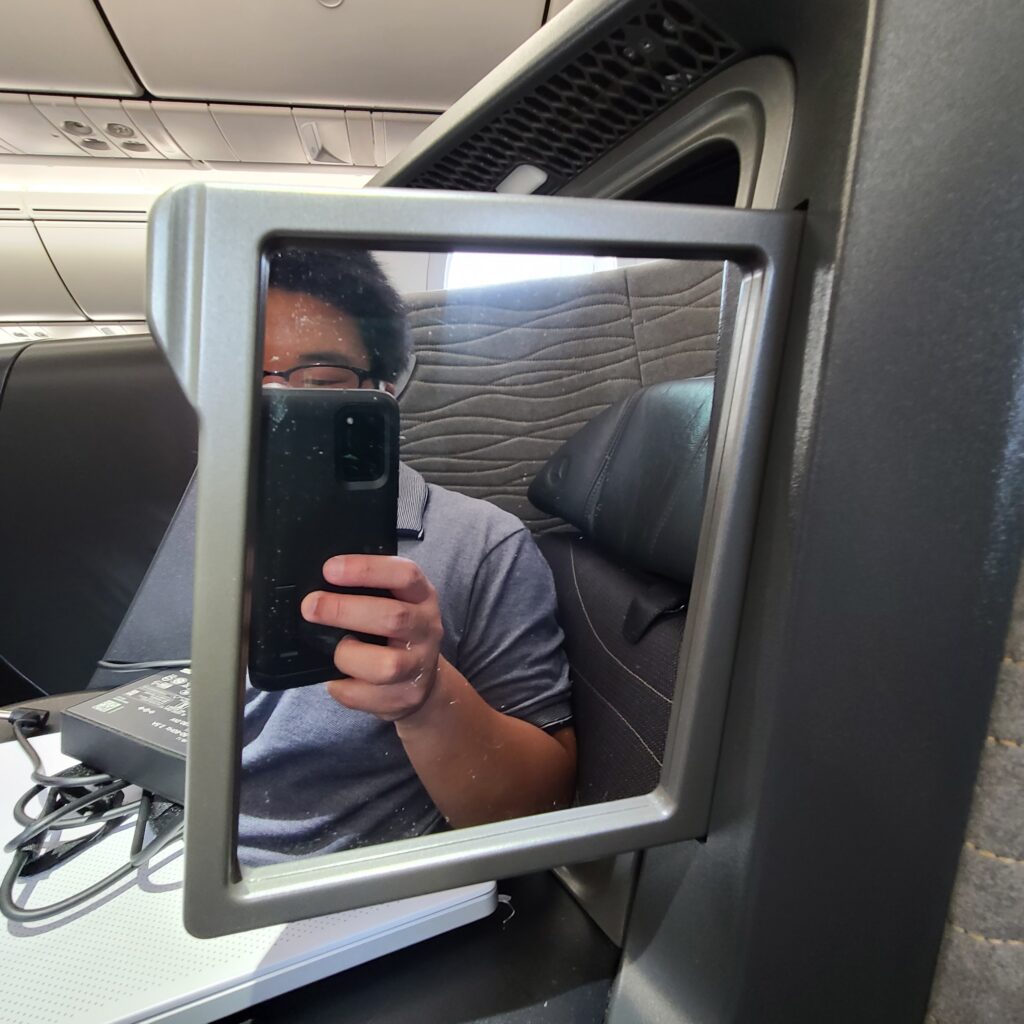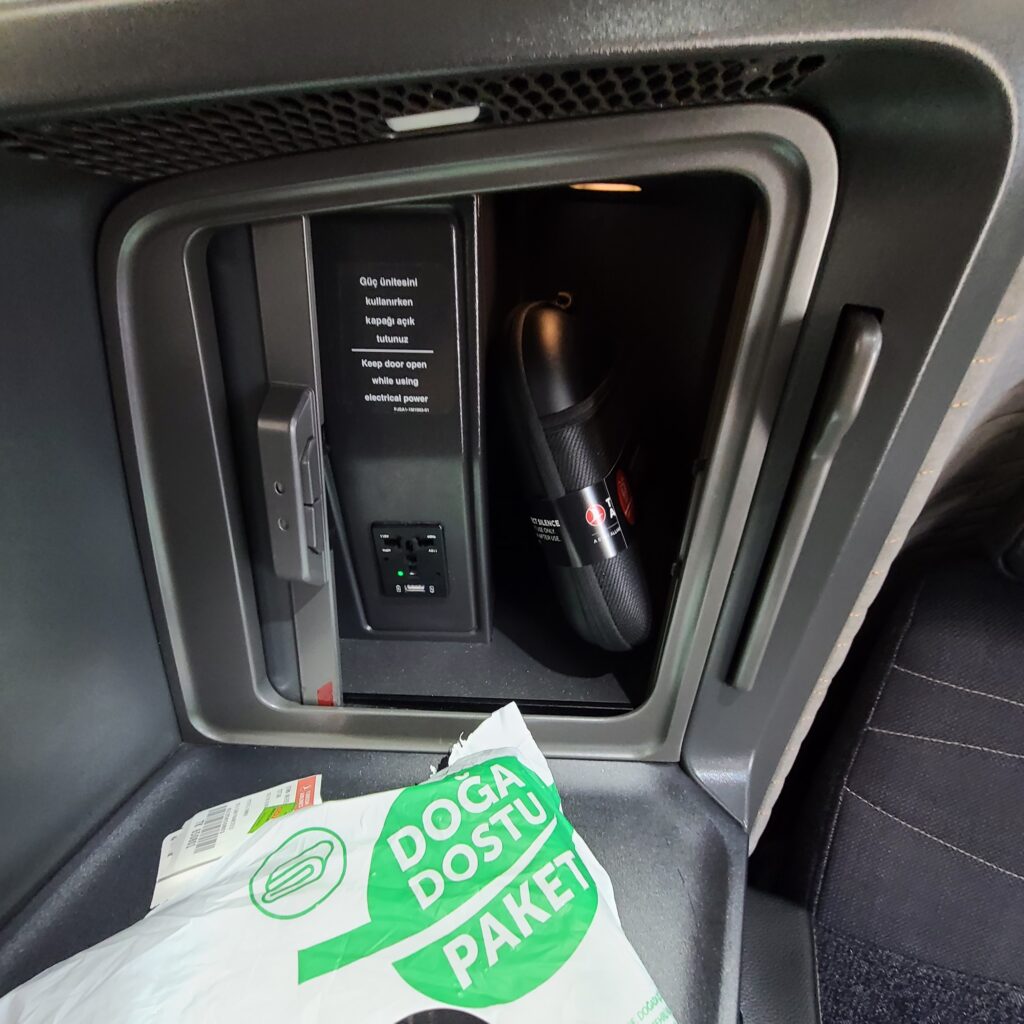 Right in front of the seat is the crisp entertainment screen with touch navigation.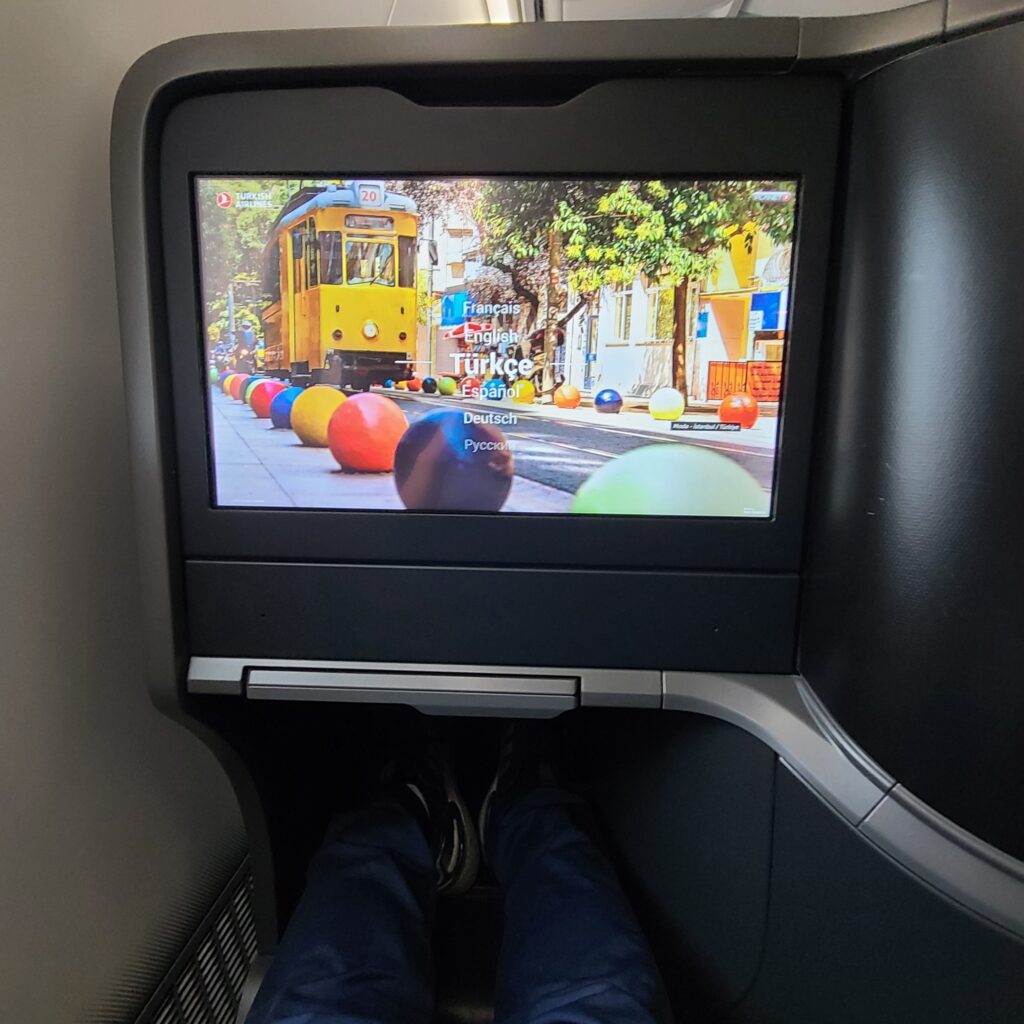 The foot cubby is underneath the screen with a personal storage underneath it.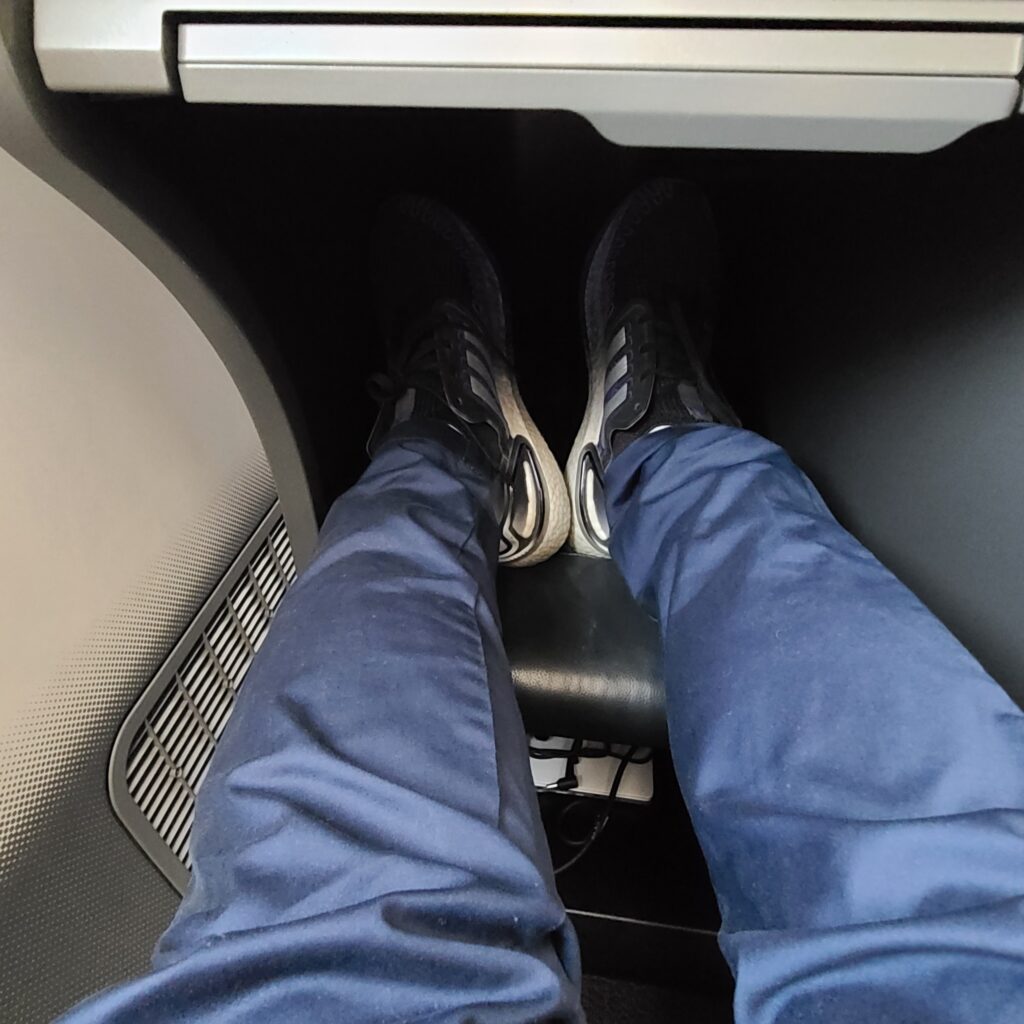 I found the foot cubby space to be a bit restrictive that it was more comfortable for me to sit in a lotus position for most of the flight. The personal storage was also not quite as good that I had problems getting my backpack in. Thus, I only used it when I need to get my laptop out of the side table, and my shoes on top.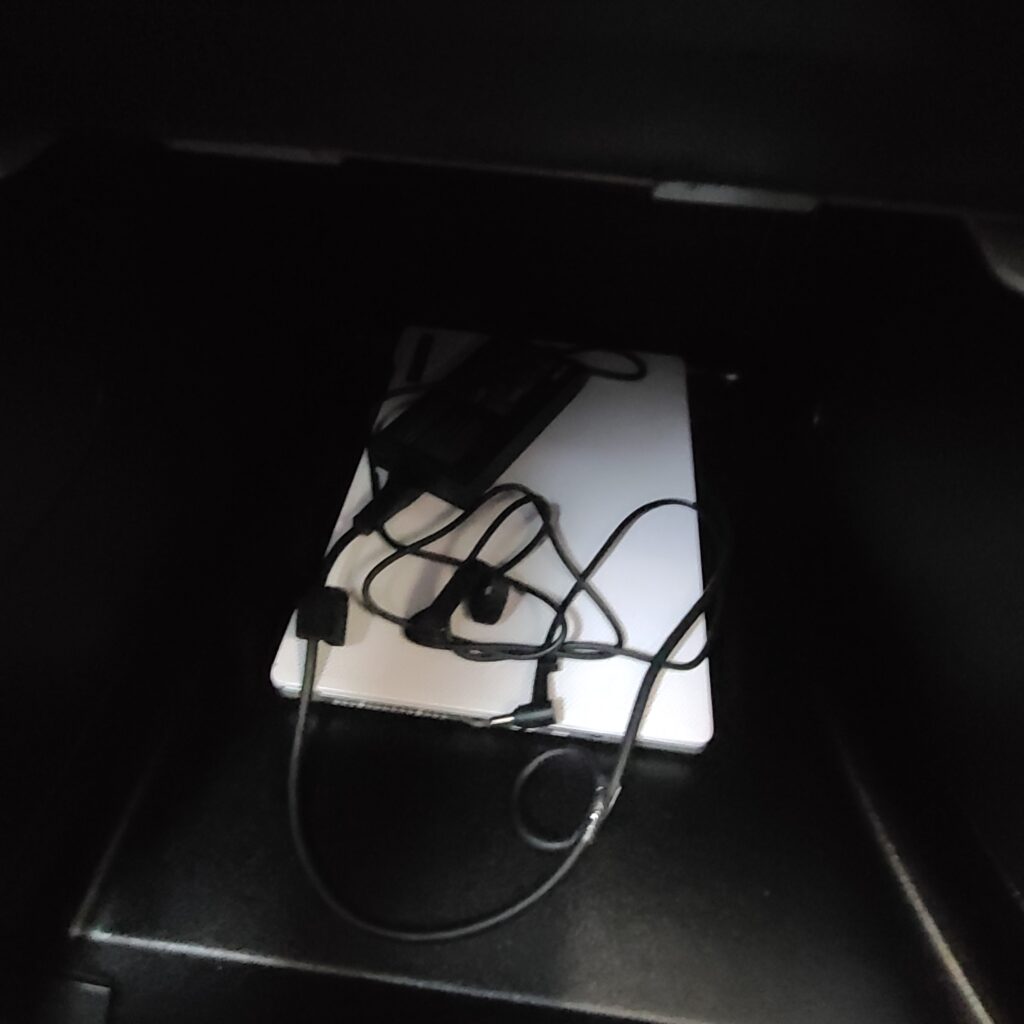 The main table can be pulled underneath the screen. It has a sleek metallic brushed finish that looks clean.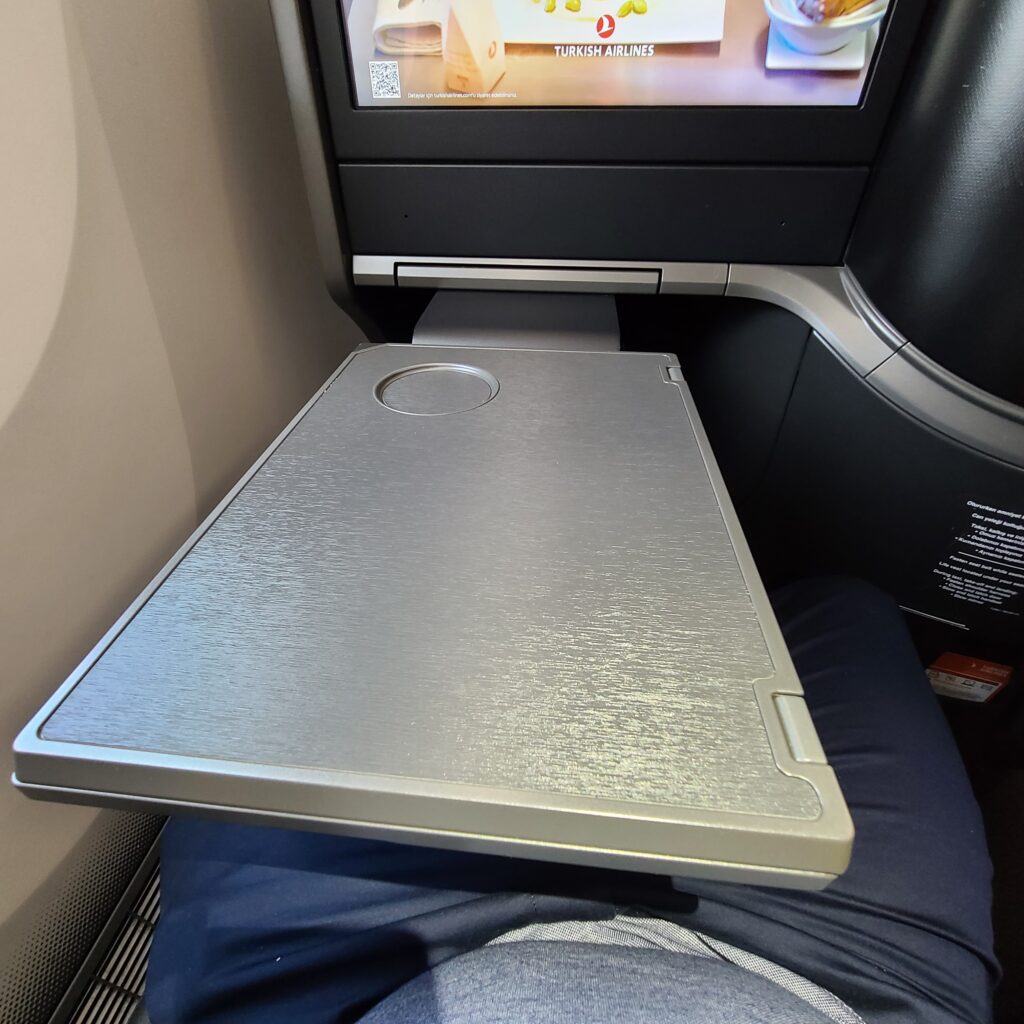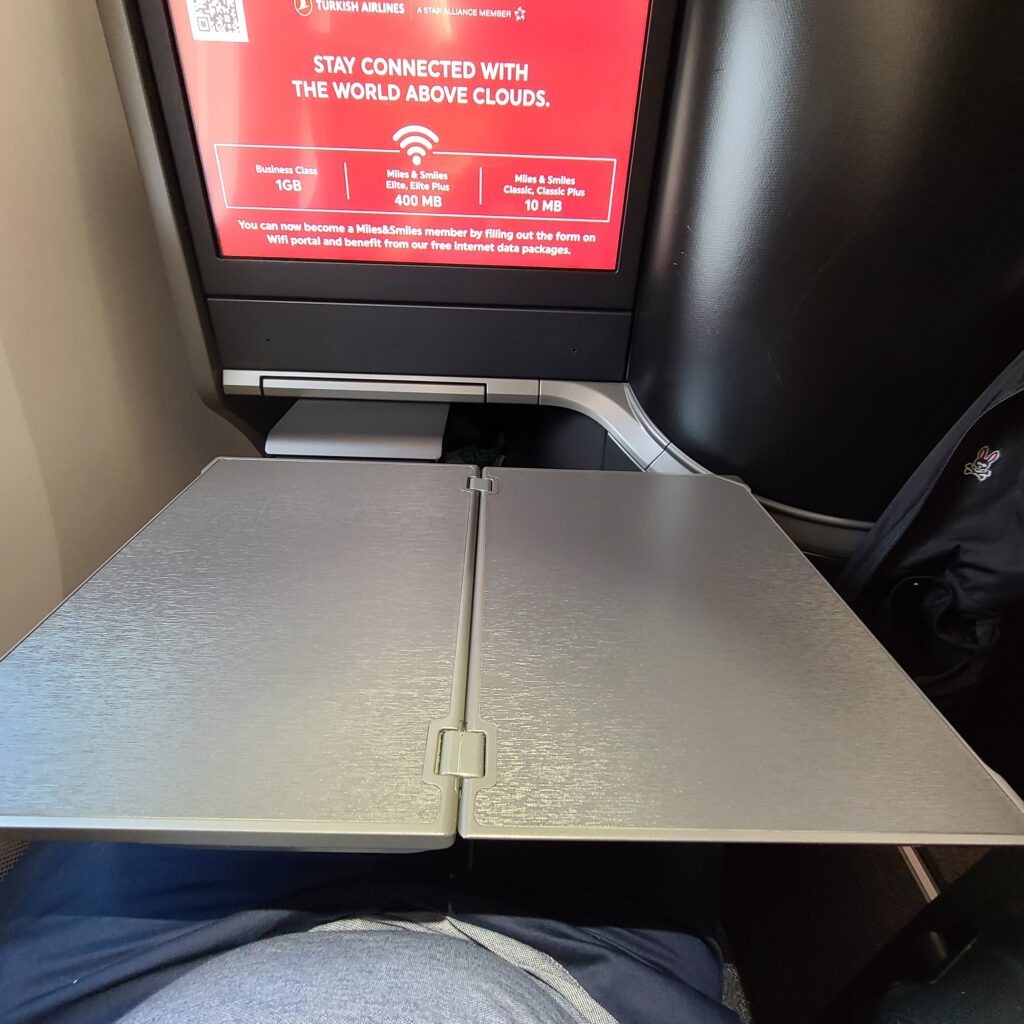 Turkish Airlines Business Class 787 Amenity

I was given a gray amenity bag made by Hackett London. I was expecting another Versace bag, but apparently not. Ladies were given the pink color instead. Inside comes with lip balm, facial mist spray, body lotion, dental kits, socks, earplugs, and sleeping mask.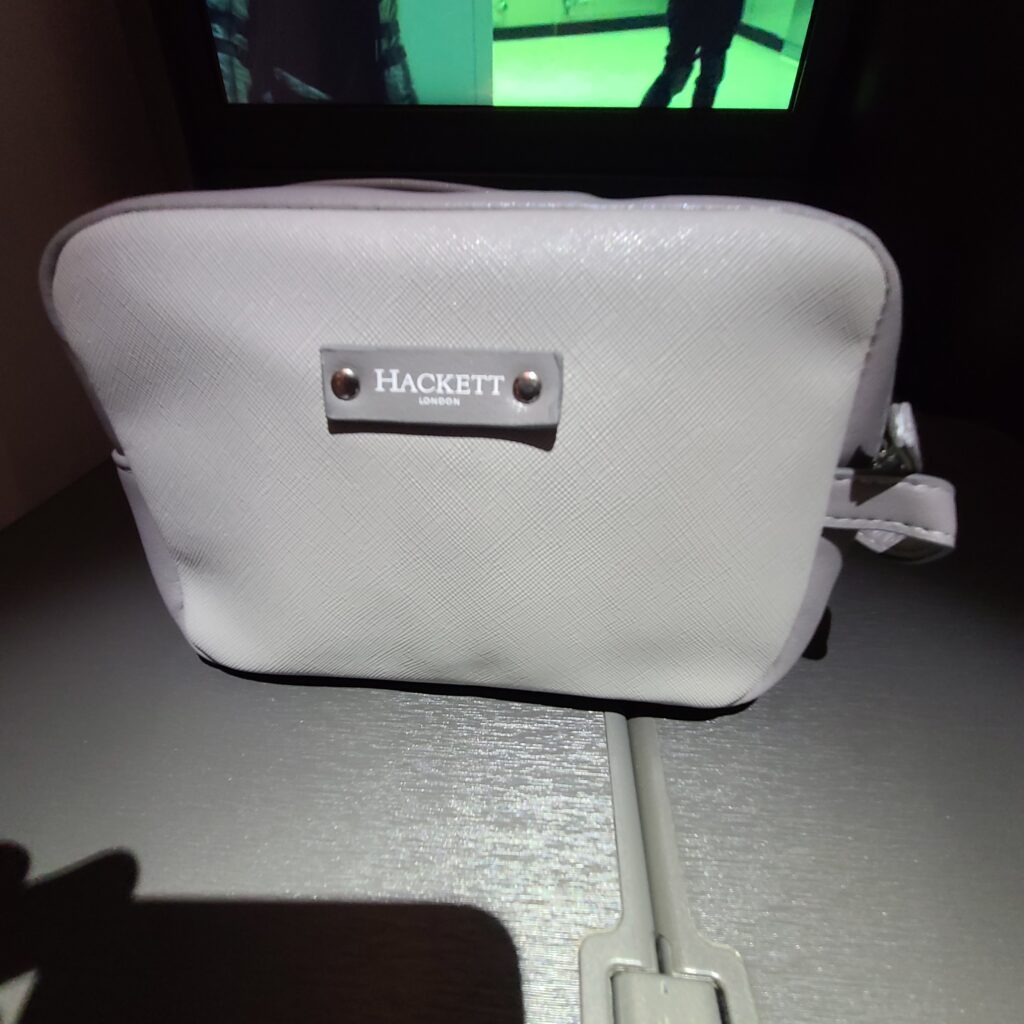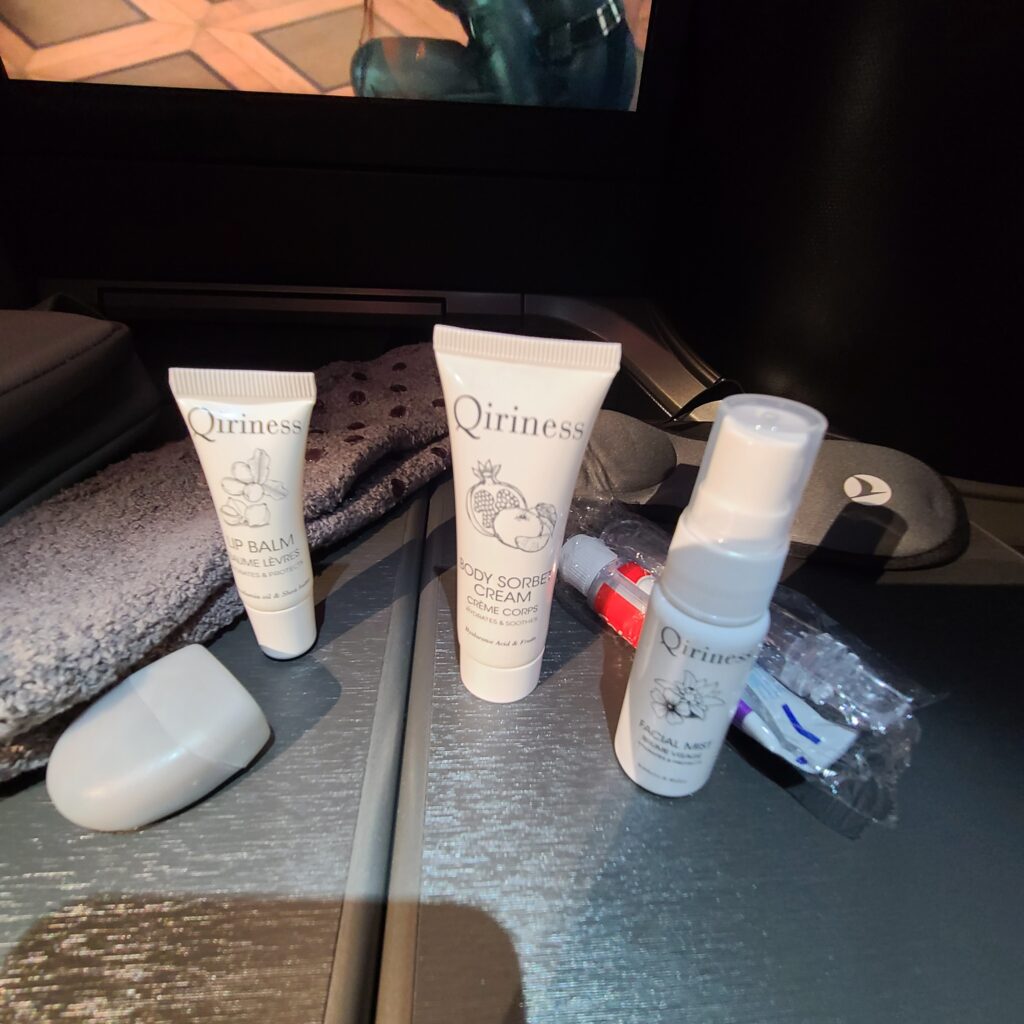 Turkish Airlines Business Class 787- Flight Experience
The flight back home is around 13 hours and 30 minutes.
Seat controls will turn on through a touch LED panel just under the side table. You can request assistance from the flight attendant or opt to be left alone through the panel.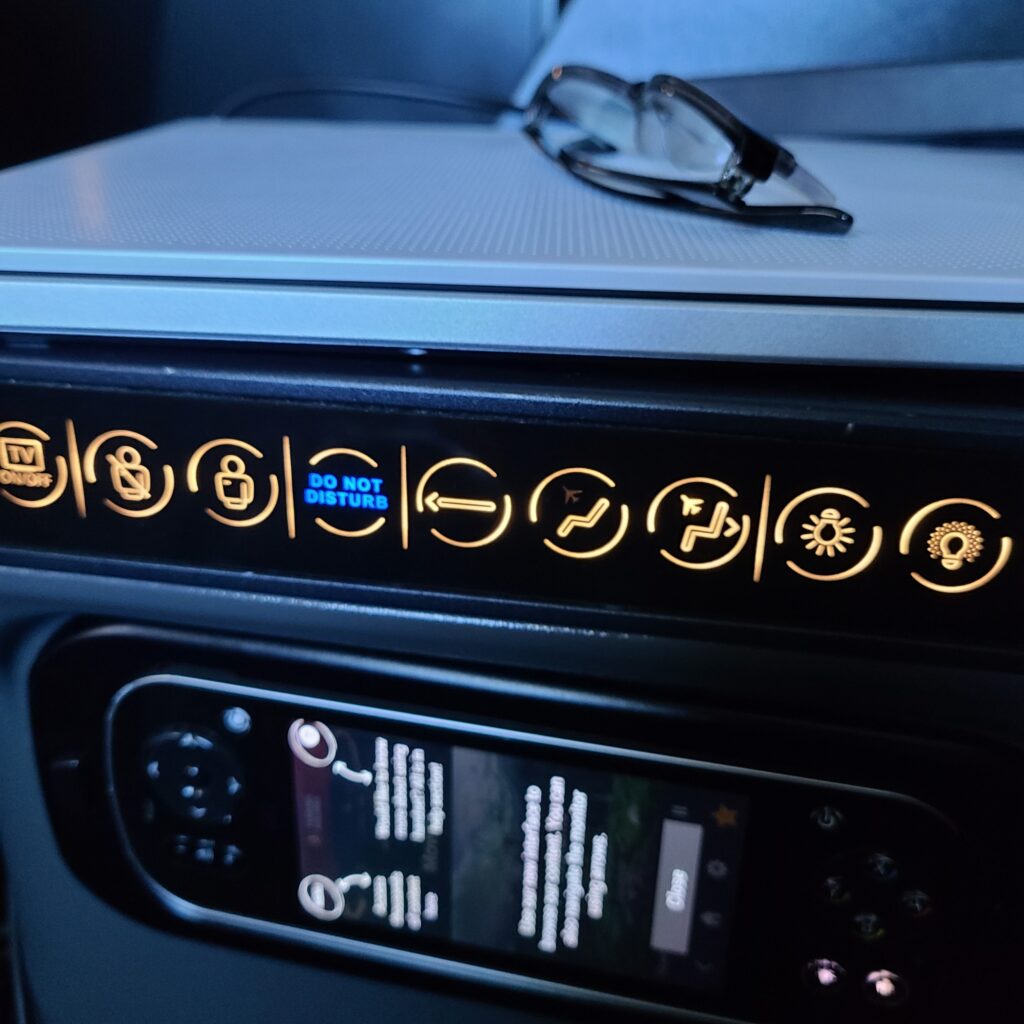 Reading lights are located on the side of the seat by the window.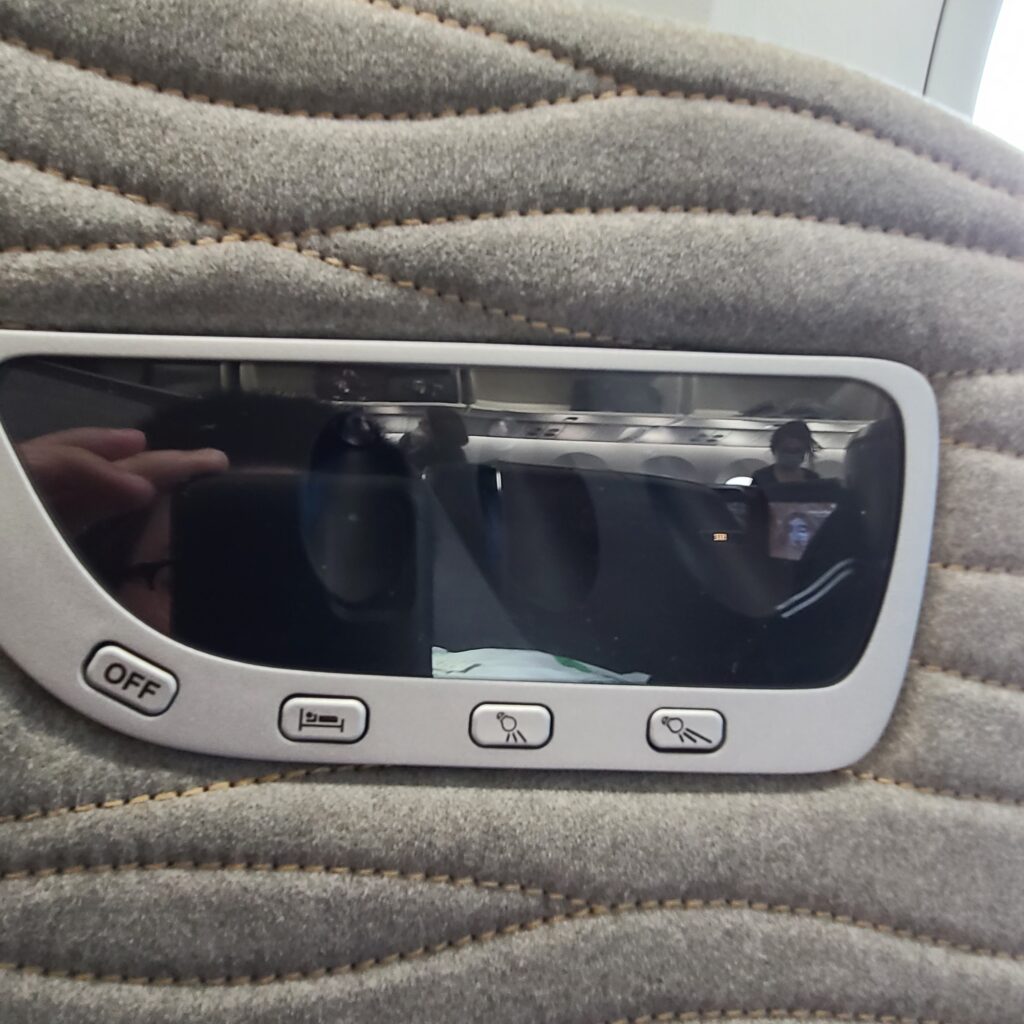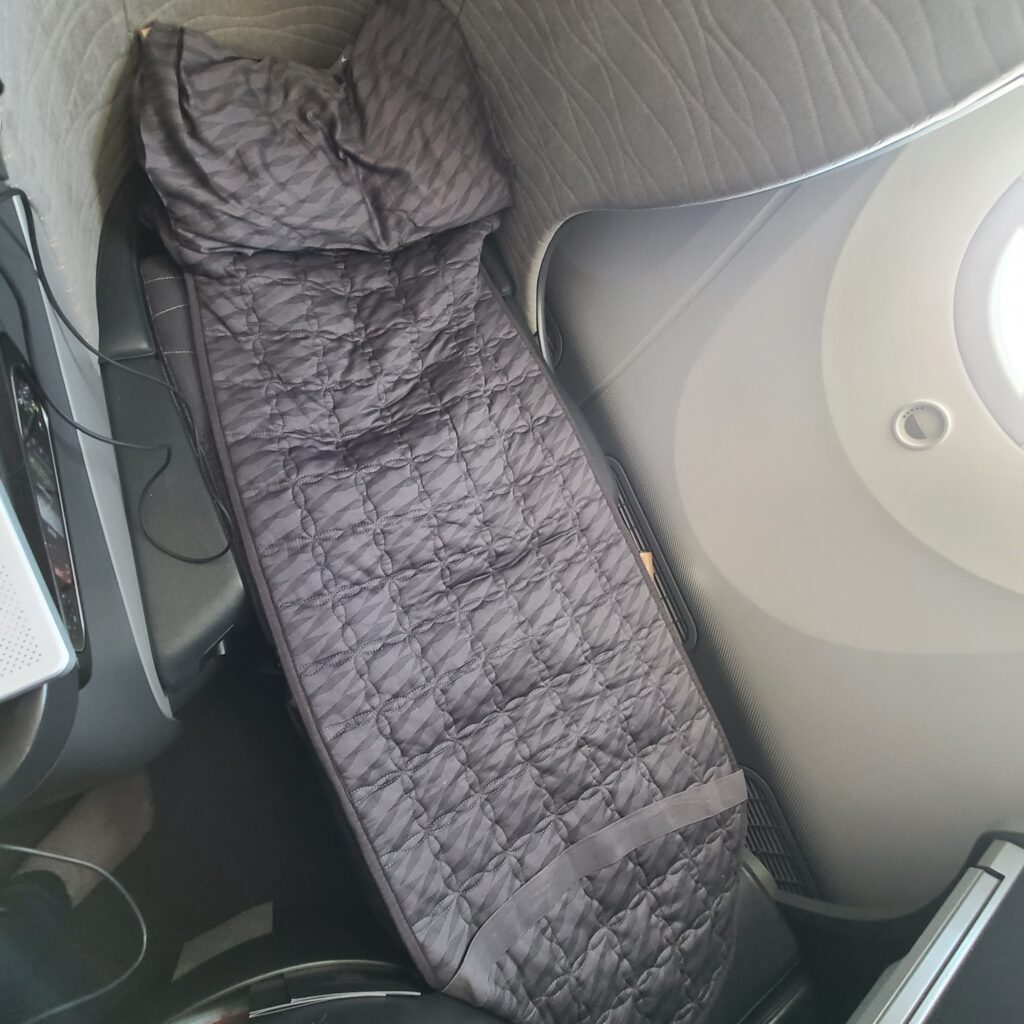 Because it was a flight starting in the morning, I didn't spend a lot of time sleeping. I just tested the comfort of the lie-flat mode a bit. It was quite comfortable, but the foot cubby doesn't give much room to move my legs around and I ended up hitting the roof and side of the foot cubby quite a bit.
The Boeing 787-9 Dreamliner comes with dimmable windows and you can choose 5 opacity settings to control the light level.
Breakfast comes shortly after ~30 minutes from takeoff.
Turkish Airlines Business Class 787 Breakfast
For breakfast, I was served a Turkish breakfast set with cheese, fruits & salads, pastries, and honey comb with kaymak (clotted cream). The kaymak mixed with honey comb is a favorite of mine.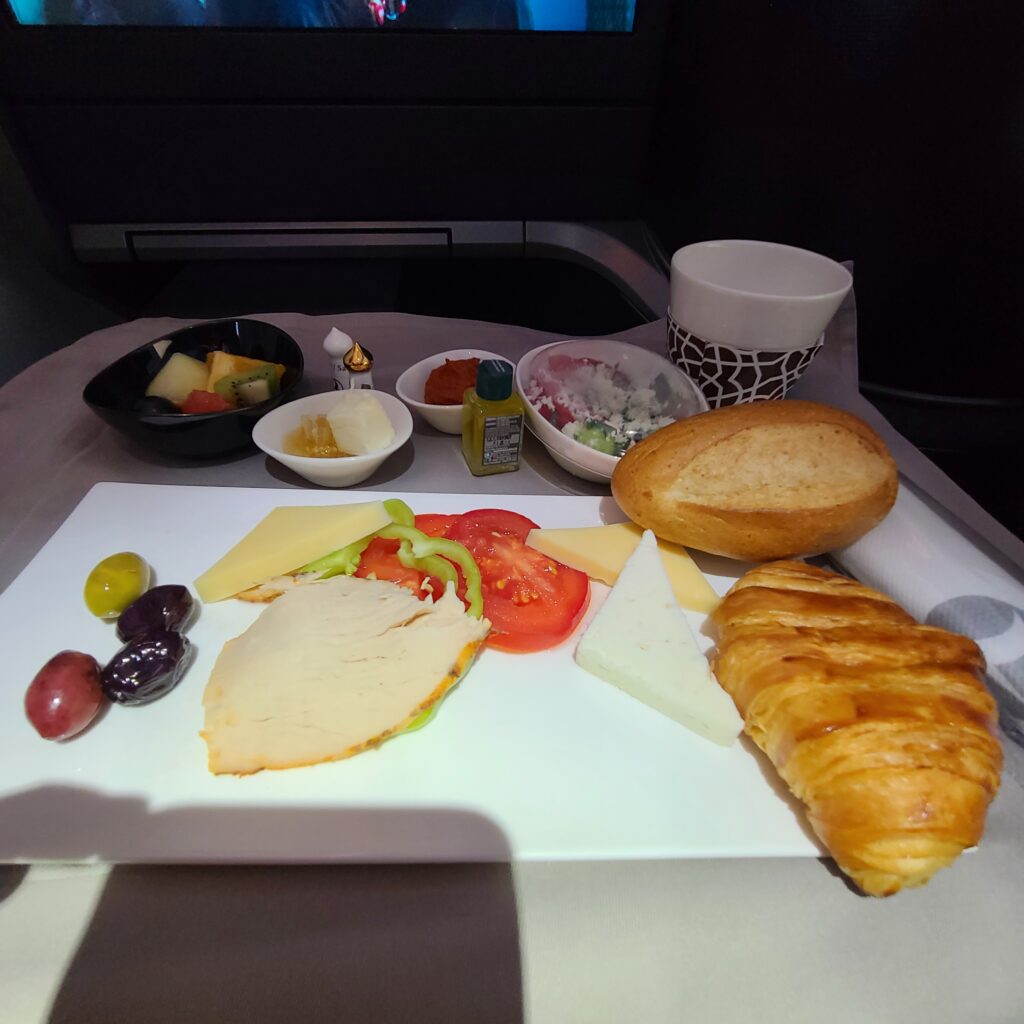 Next up, I had the cheese gozleme, or what I like to call Turkish quesadilla. I thought it was OK, and definitely would have been better with meat inside.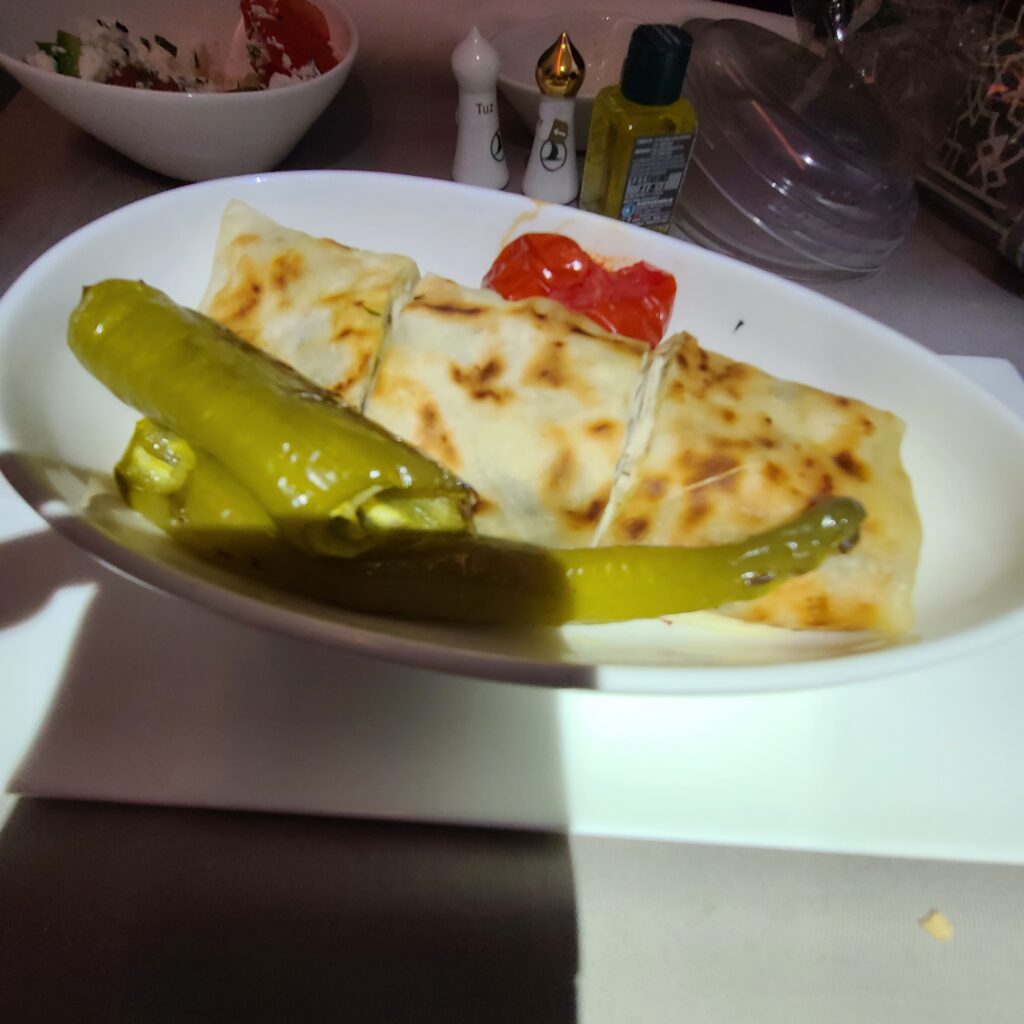 Turkish Airlines Business Class 787 Lunch
Hours later came lunch time. For starters, I had a pumpkin soup and fish tartar with shrimp.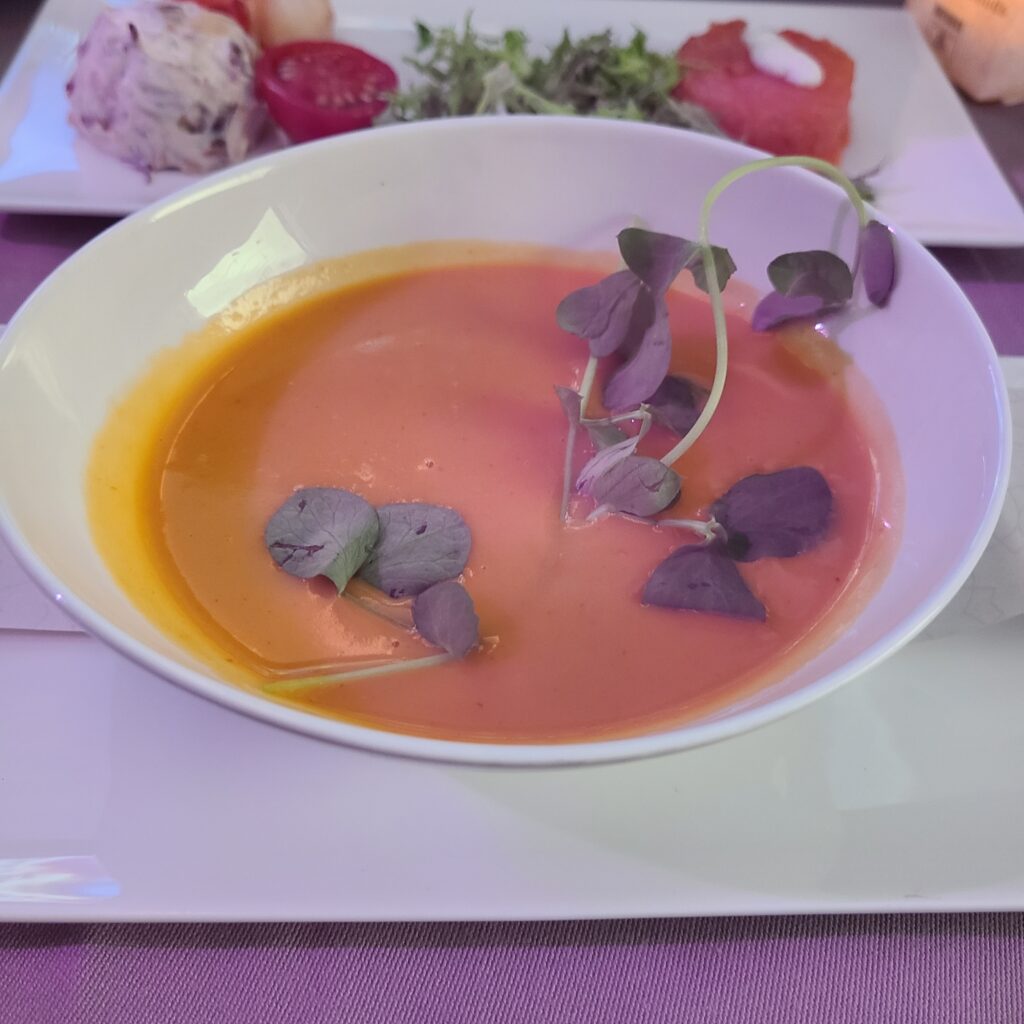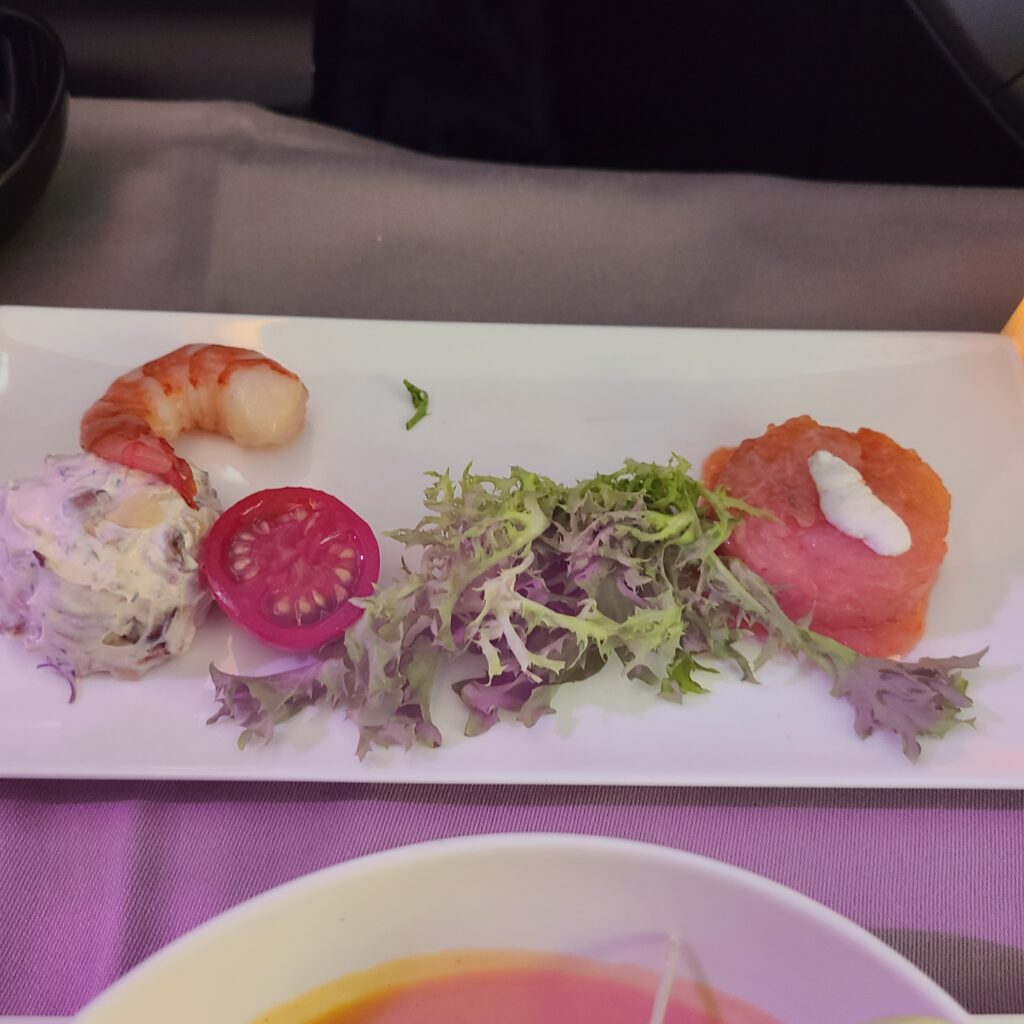 The main course is Islim Kebab, lamb shanks wrapped in eggplants with buttered rice. It was quite delicious and I just can't get enough of buttered rice.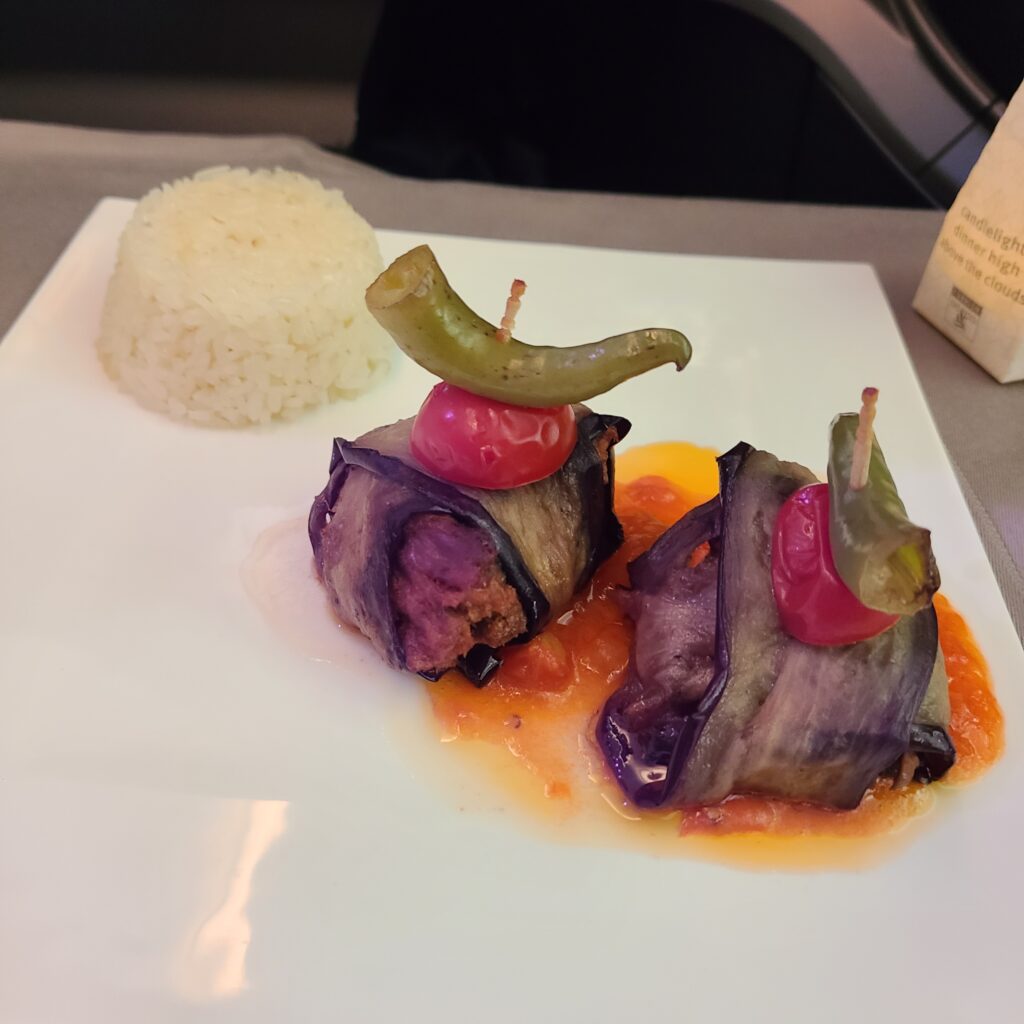 Then, the desserts.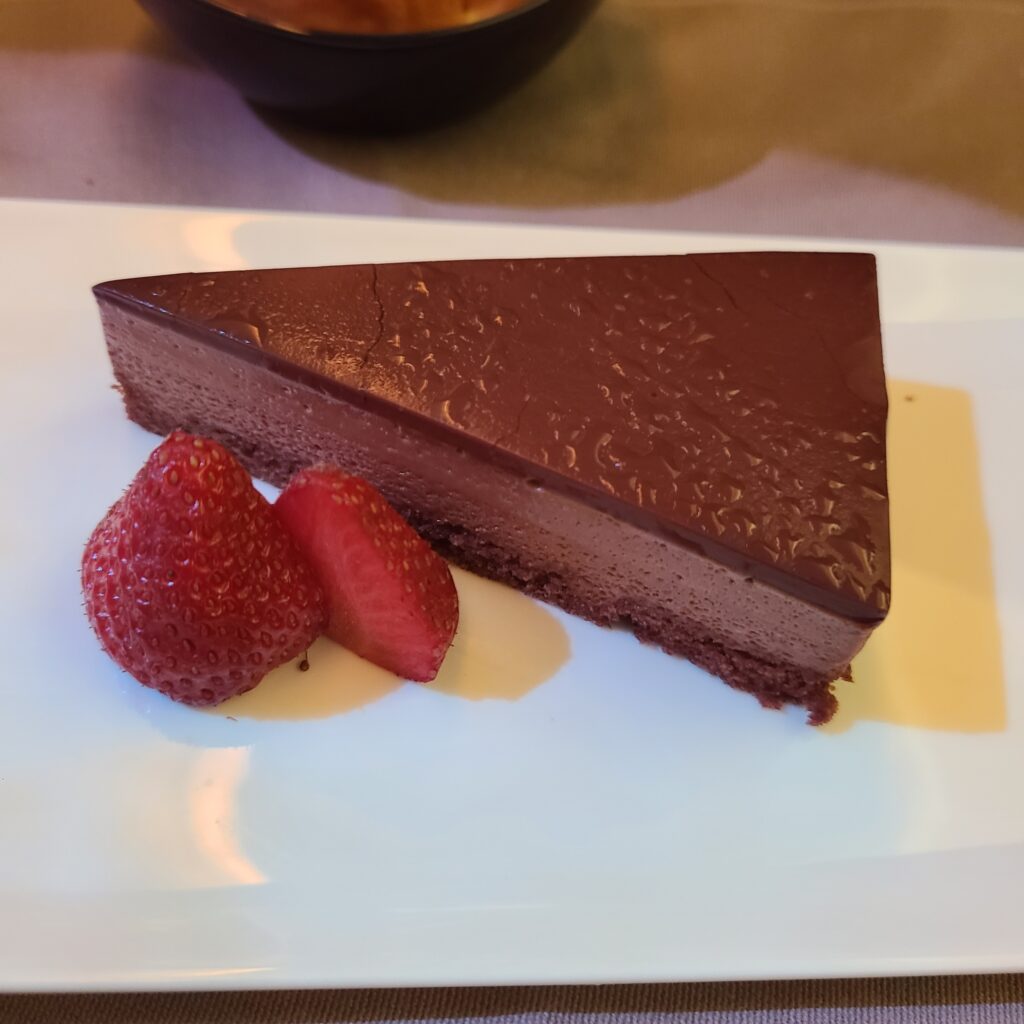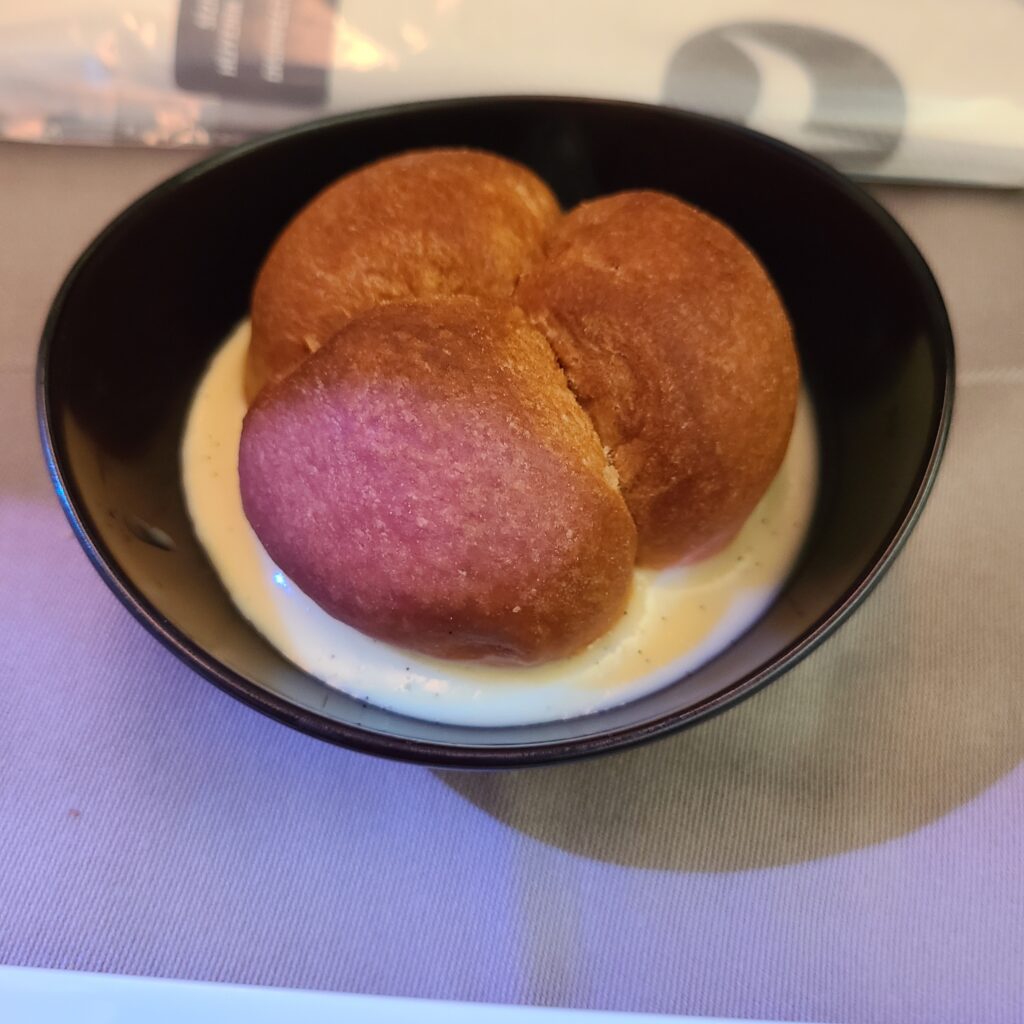 Turkish Airlines Business Class 787 Entertainment
There's decent selection of movies to choose from with recent releases and popular Hollywood movies. The screen was responsive enough that the remote by the seat wasn't necessary.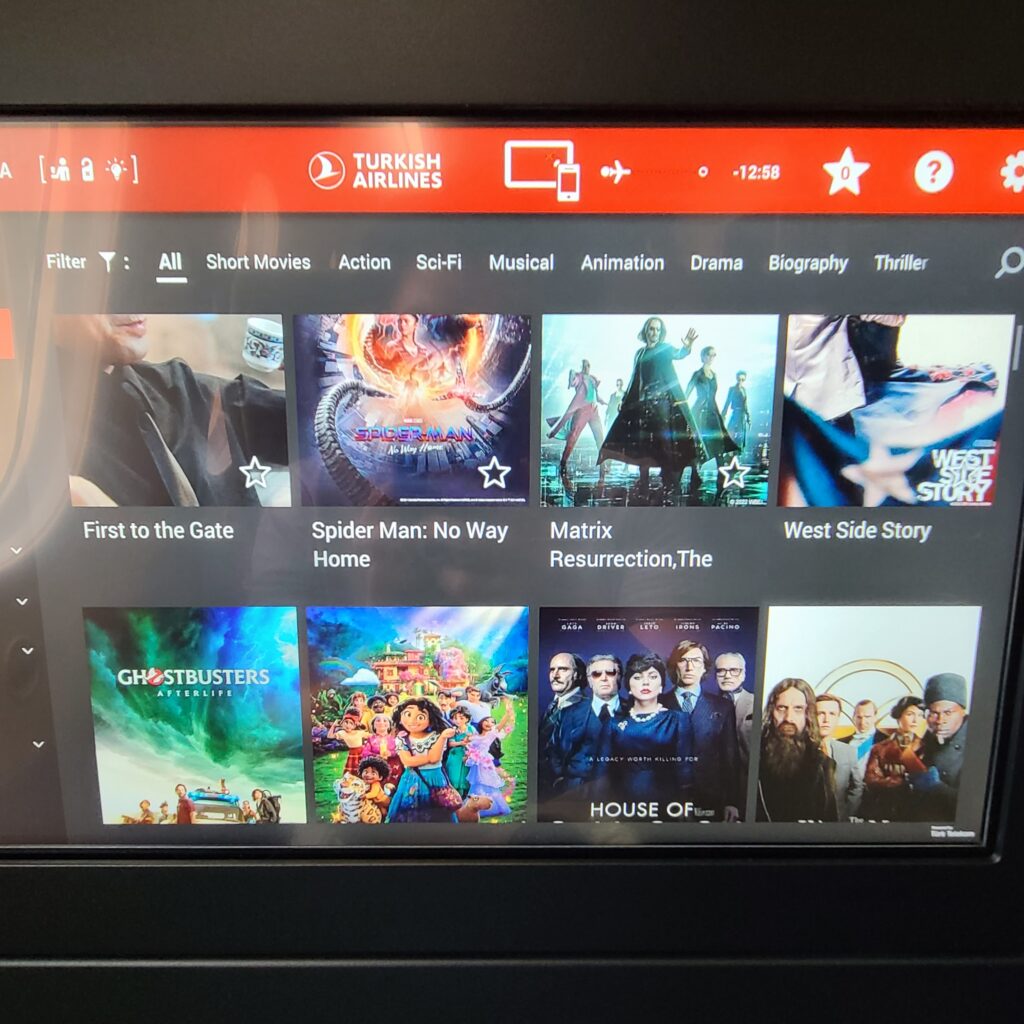 Business Class gets free 1GB Wi-Fi data. It worked quite well with some expected hiccups, but I was able to get a good mileage out of it throughout the whole flight. It worked good for web browsing, Youtube videos, but chat app Discord didn't work at all for me.
Turkish Airlines Business Class 787- Menu
These are the menu for Business Class. Do note that there can be slight variations in a different flight.
Food Menu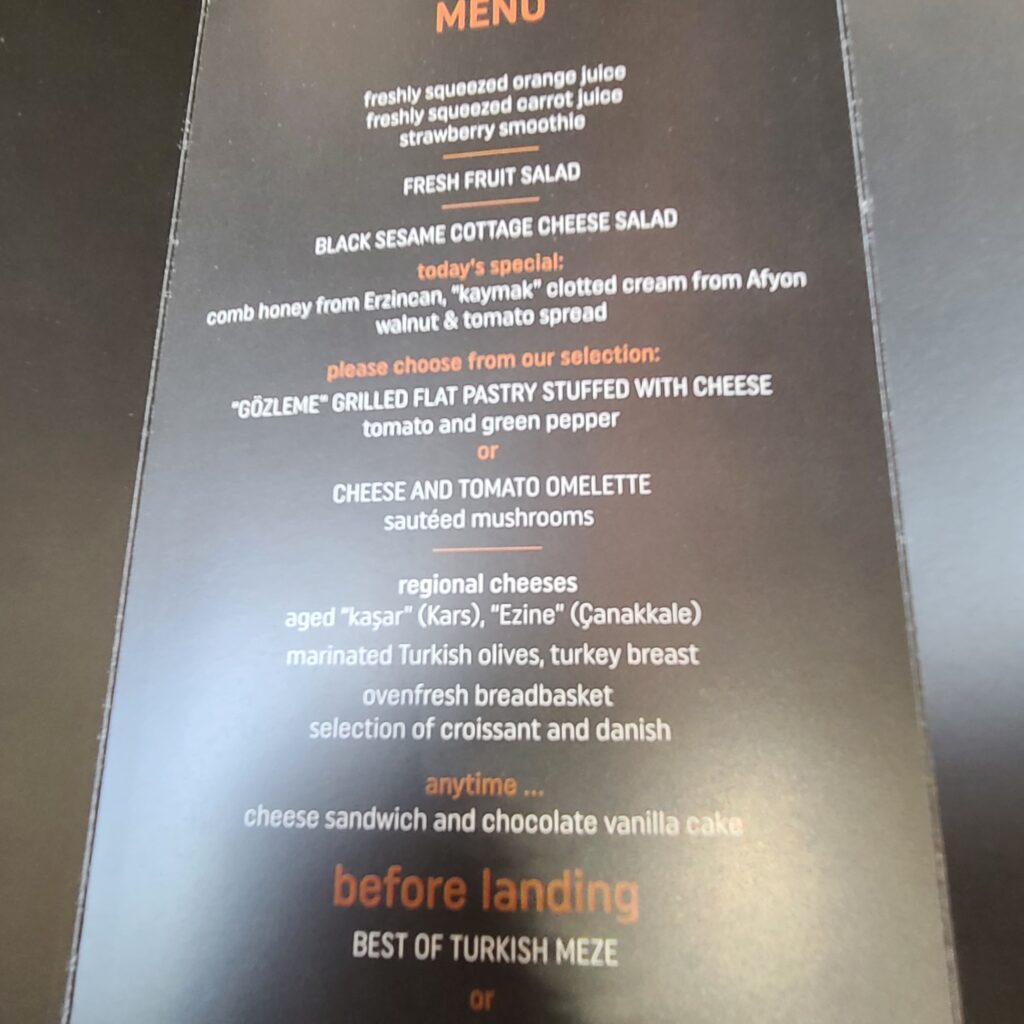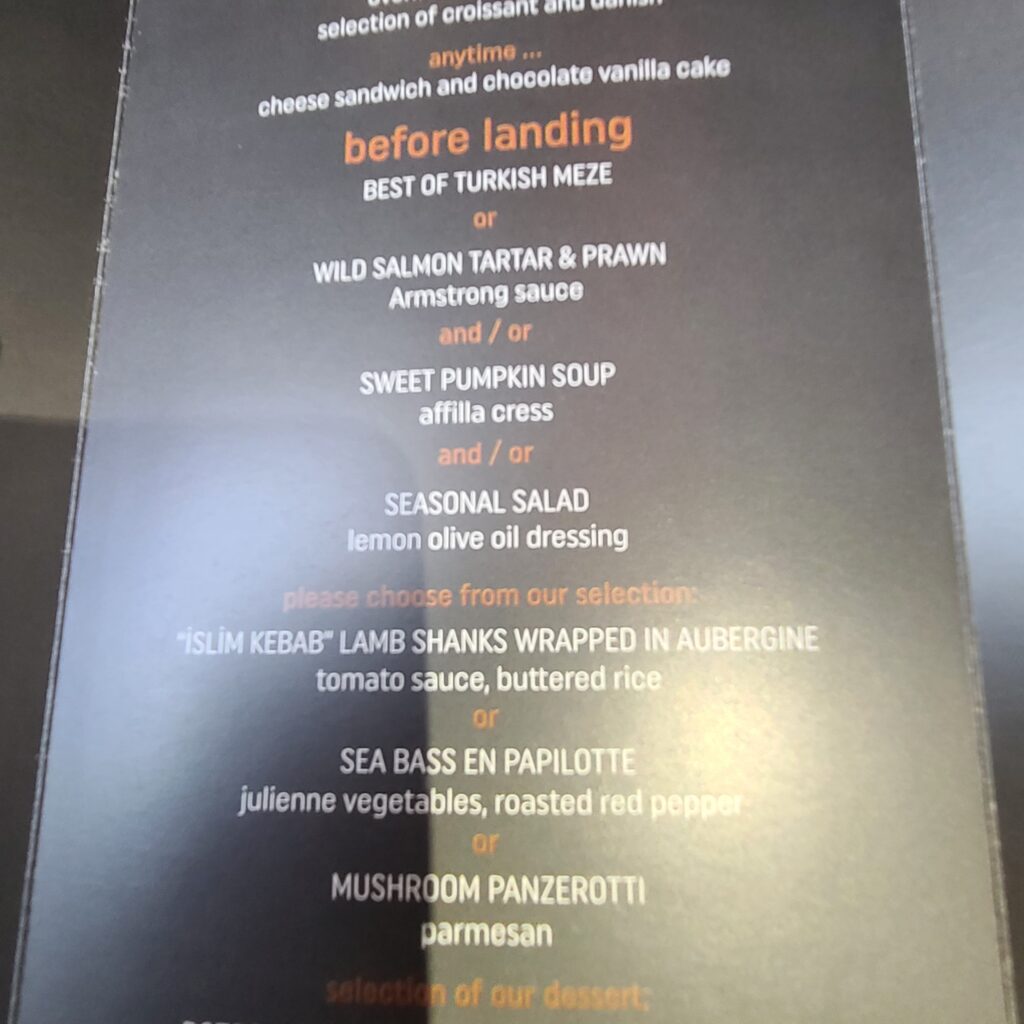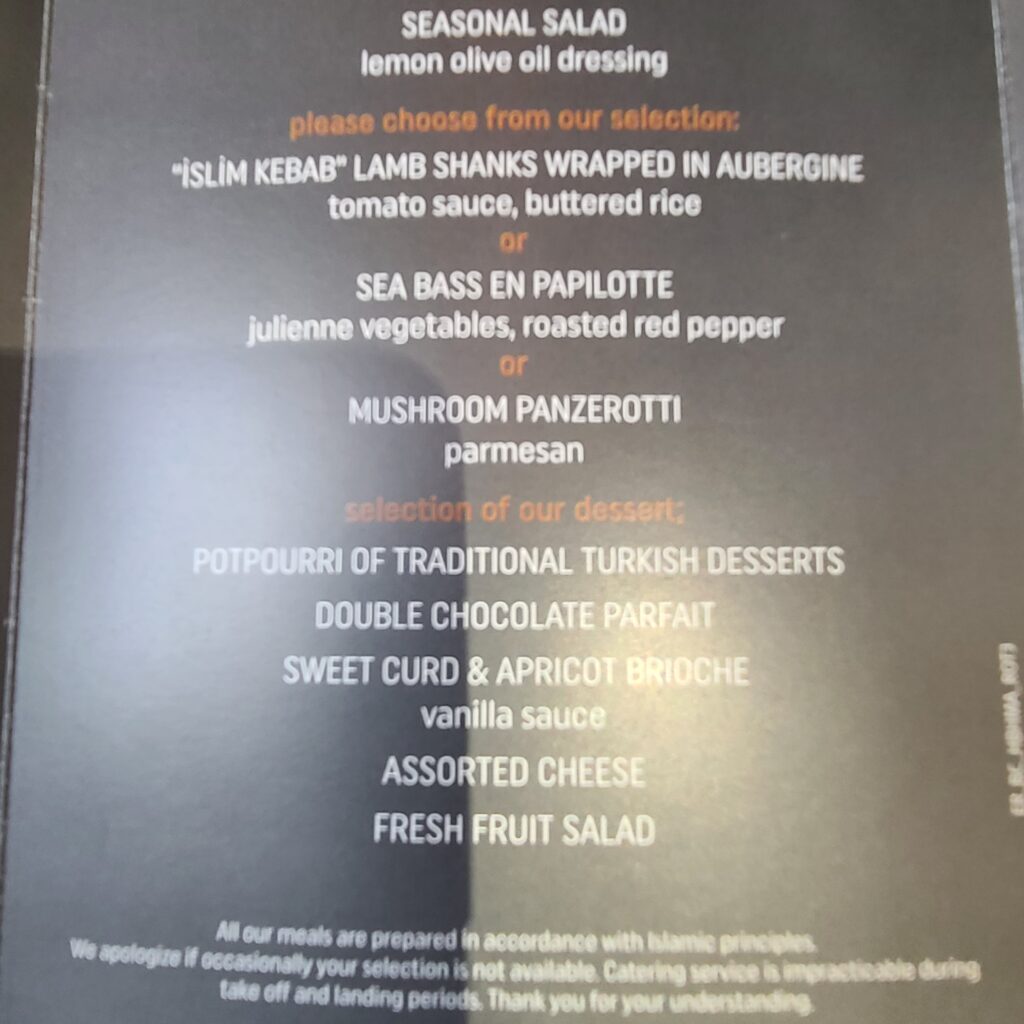 Beverages Menu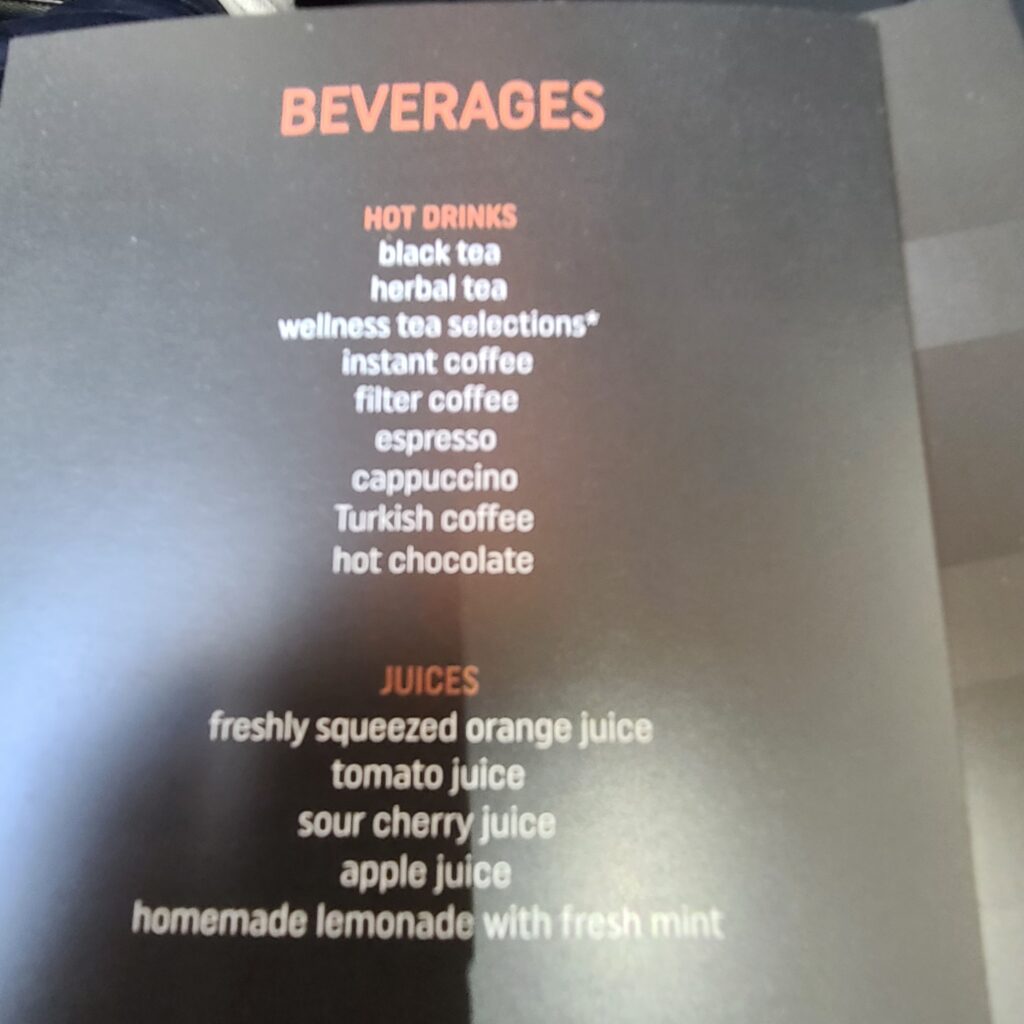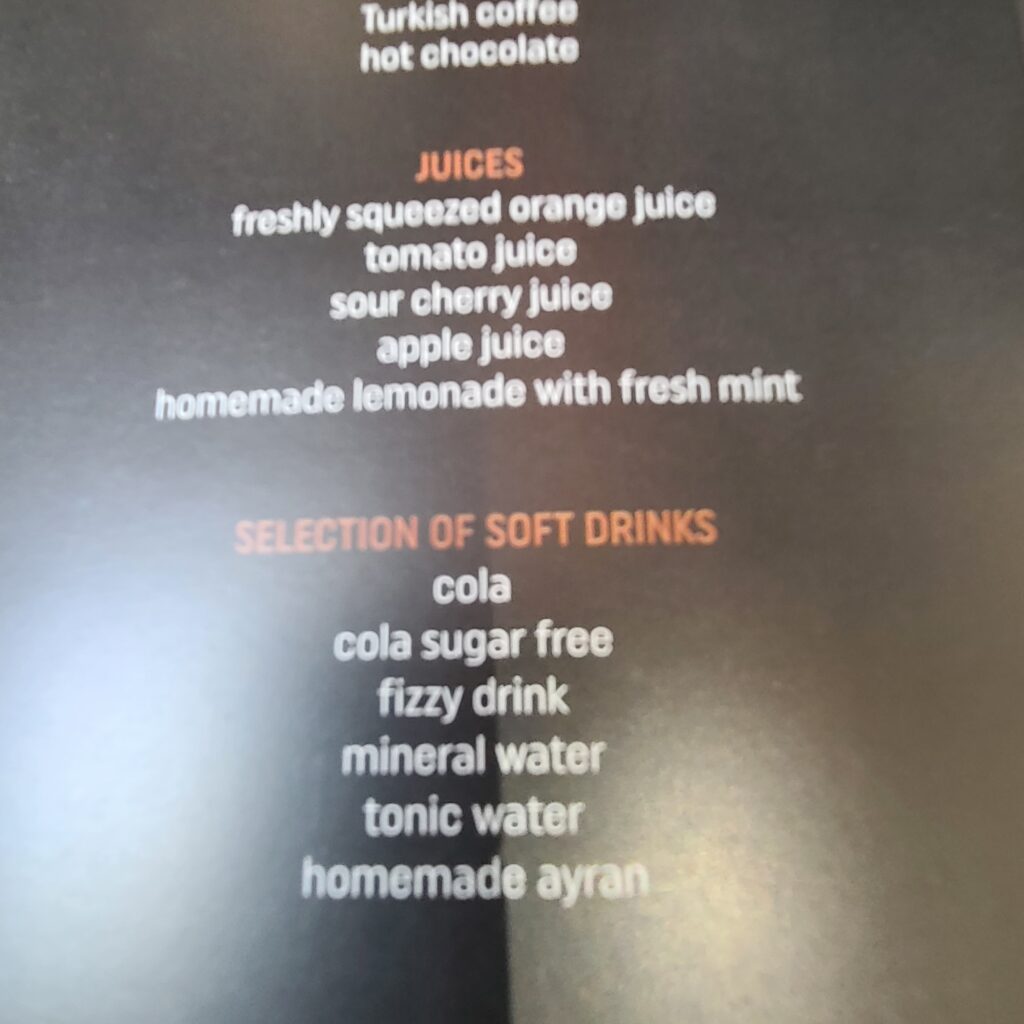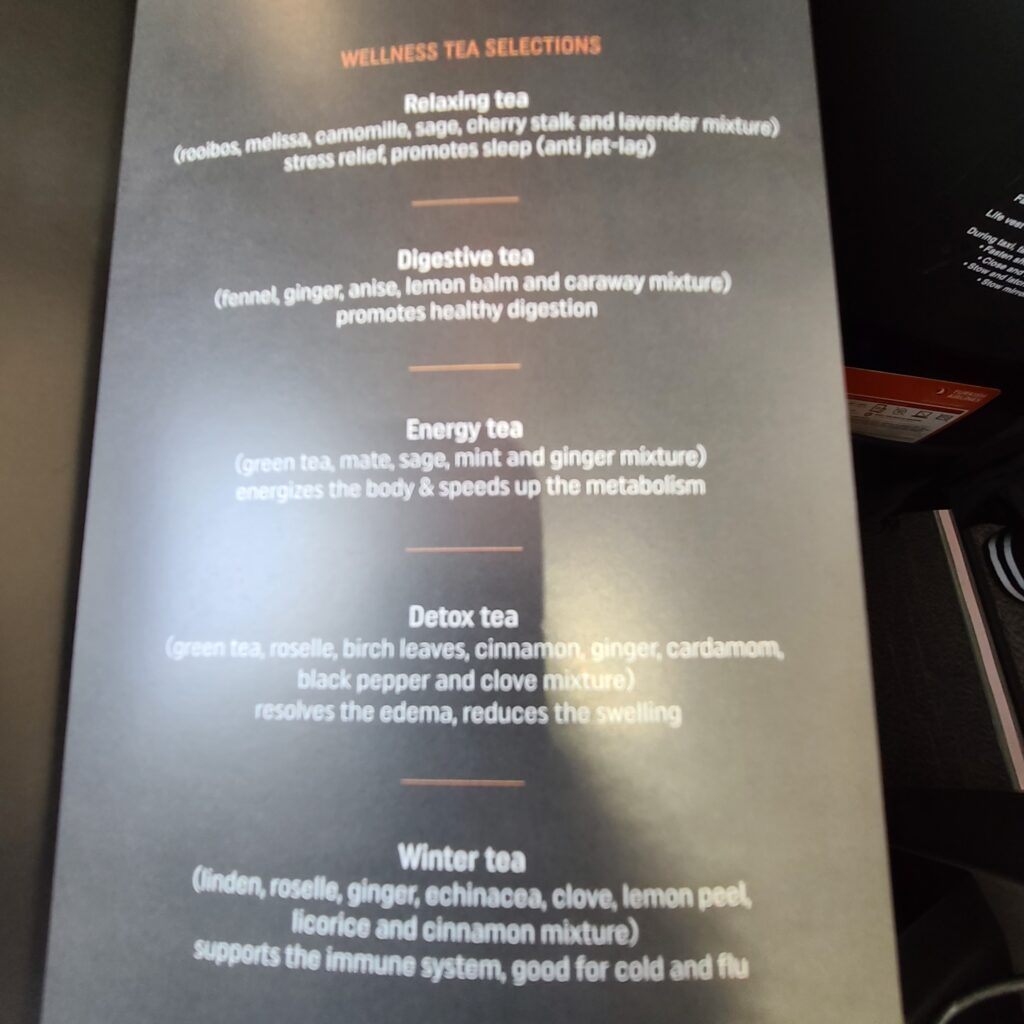 Alcohol Menu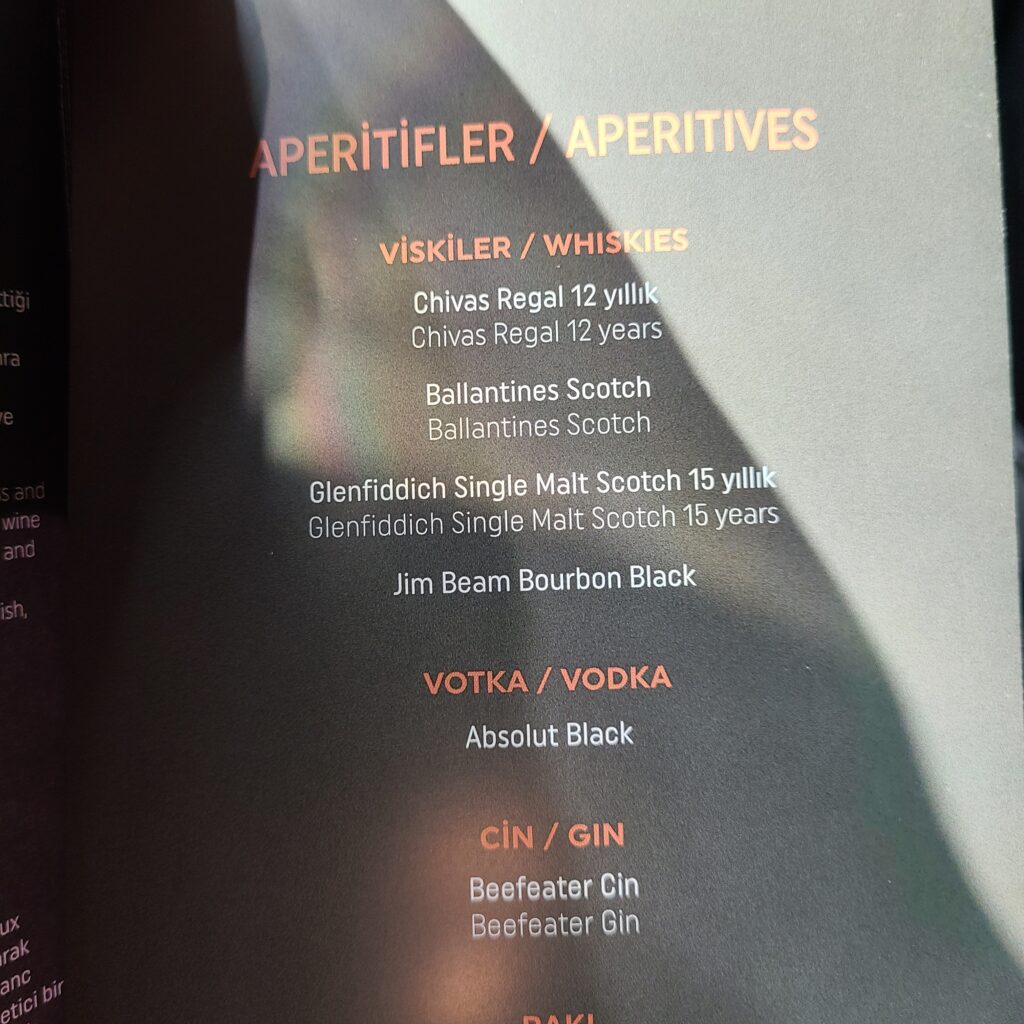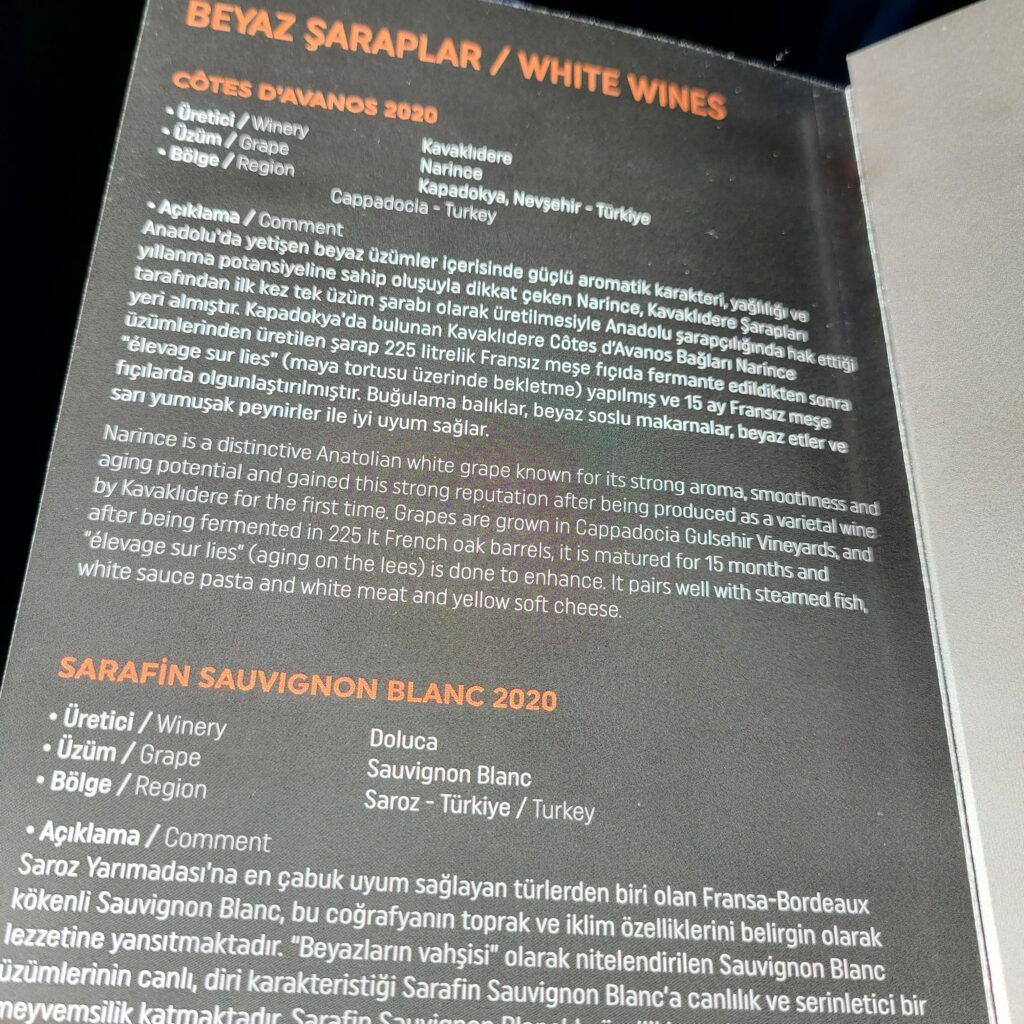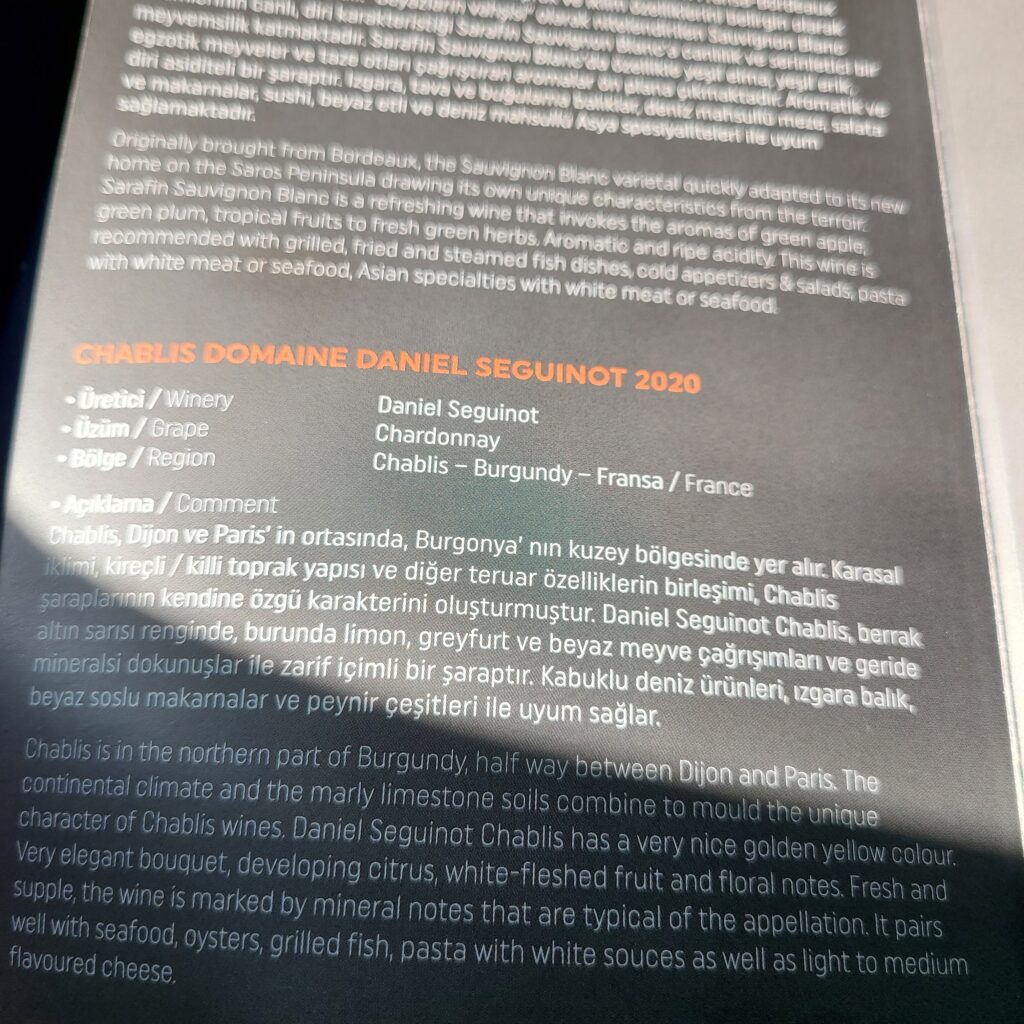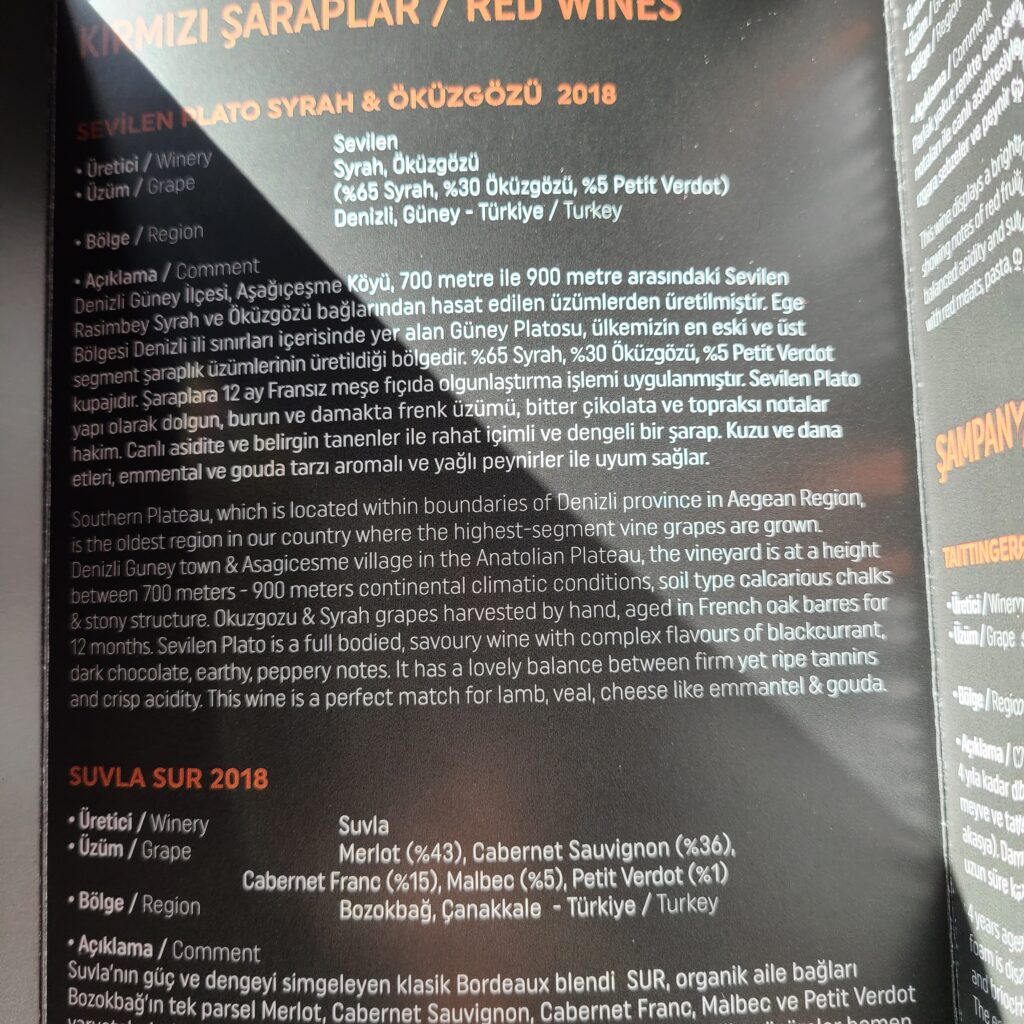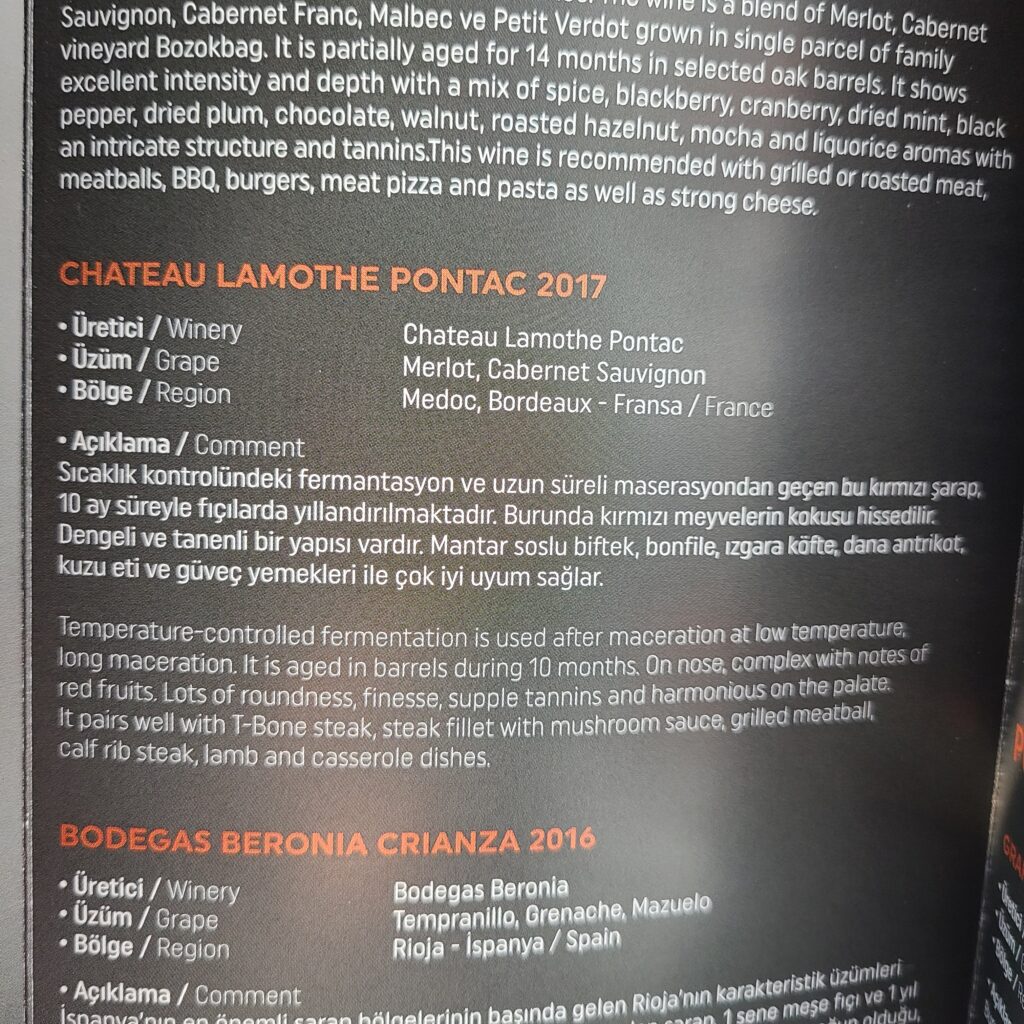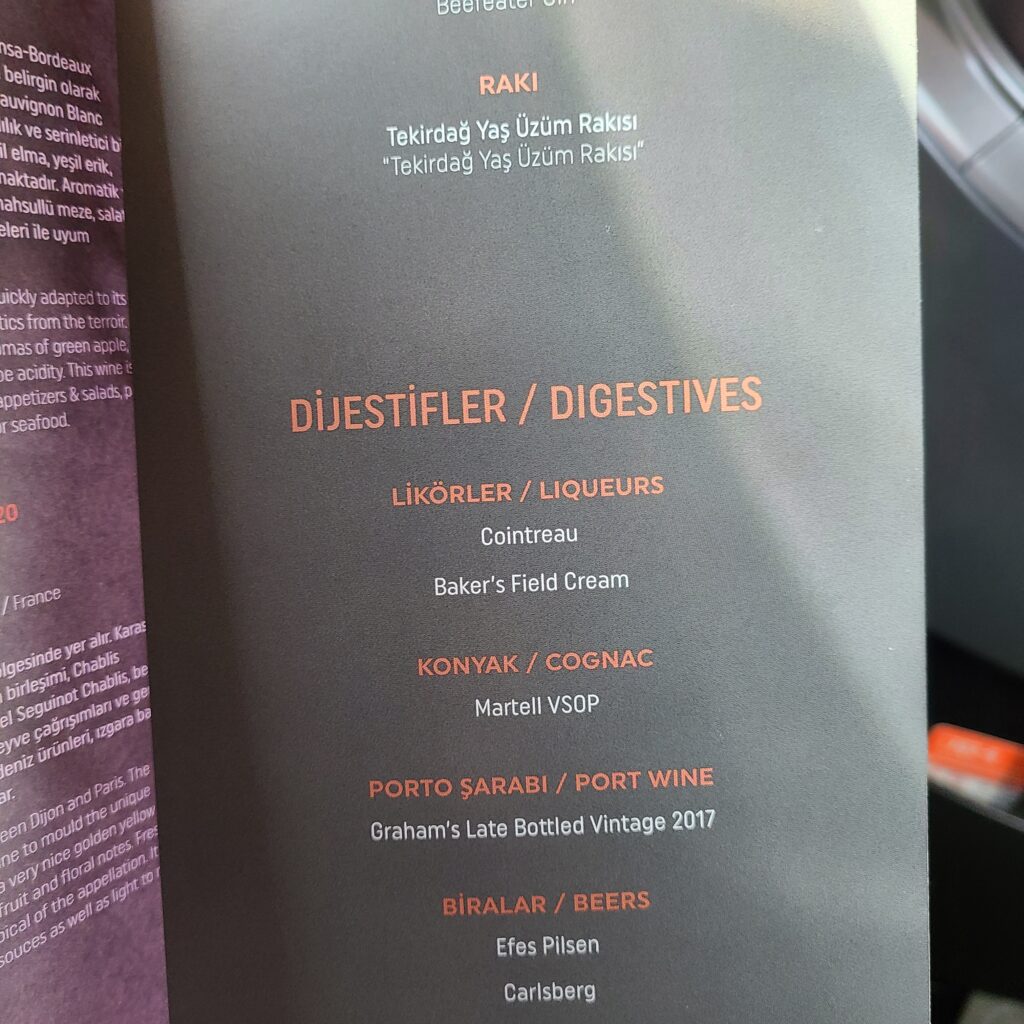 Turkish Airlines Business Class 787- Lavatory
The lavatory is similar to the ones in Economy Class with minor things added. The biggest perks are the much less waiting time and it being maintained more often.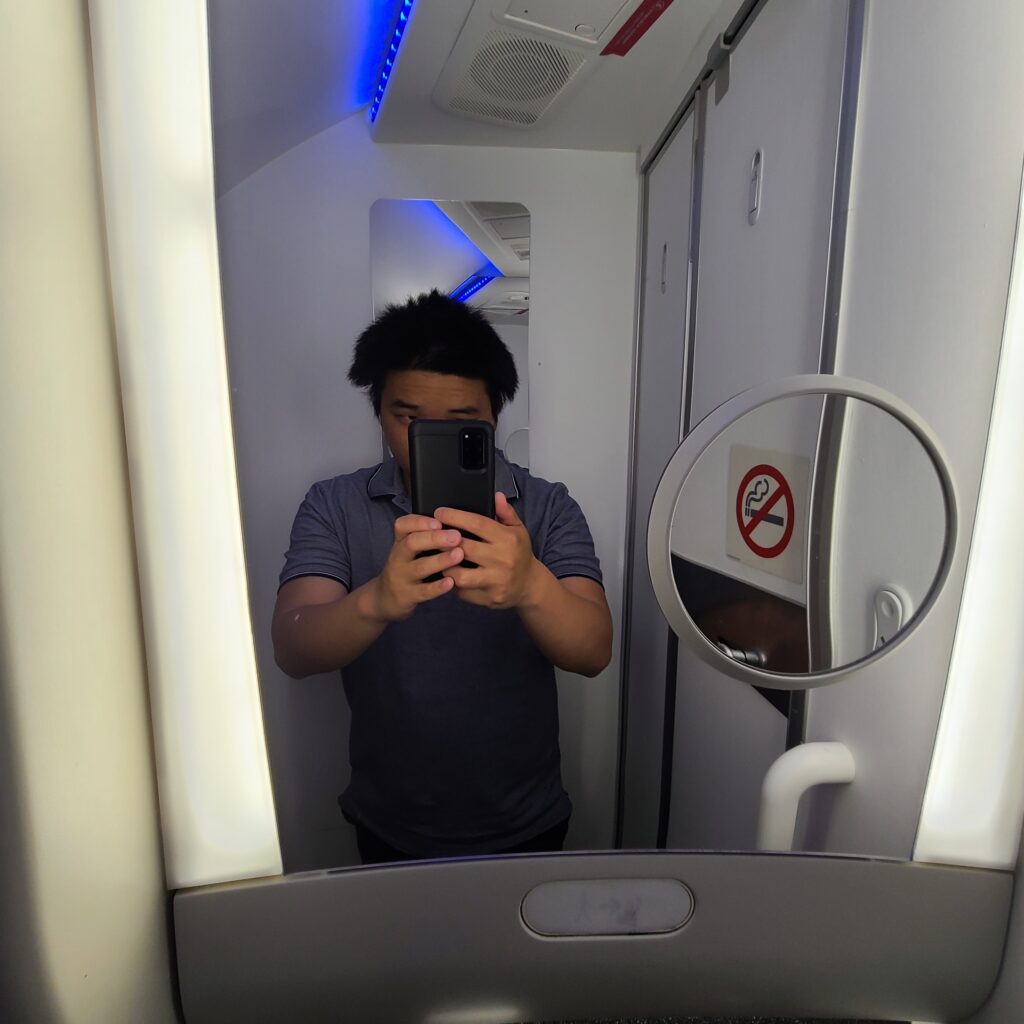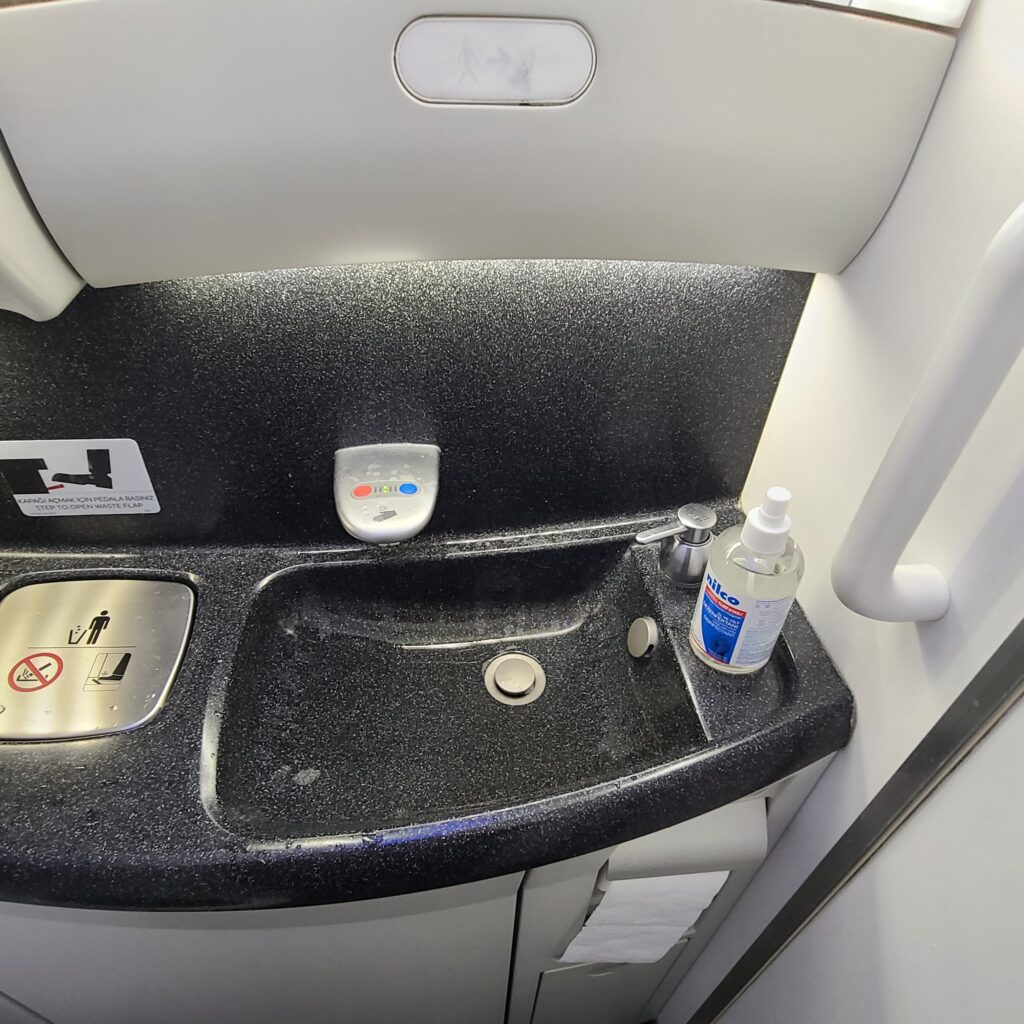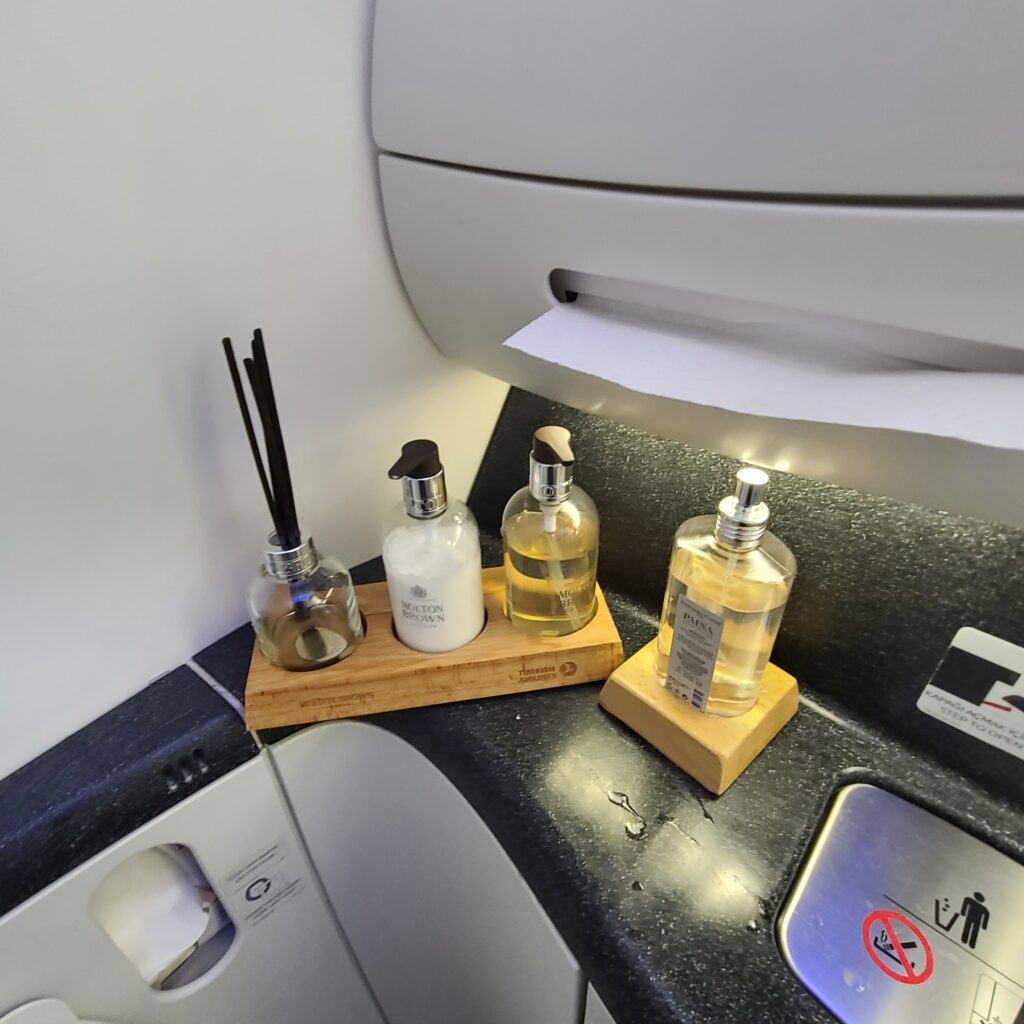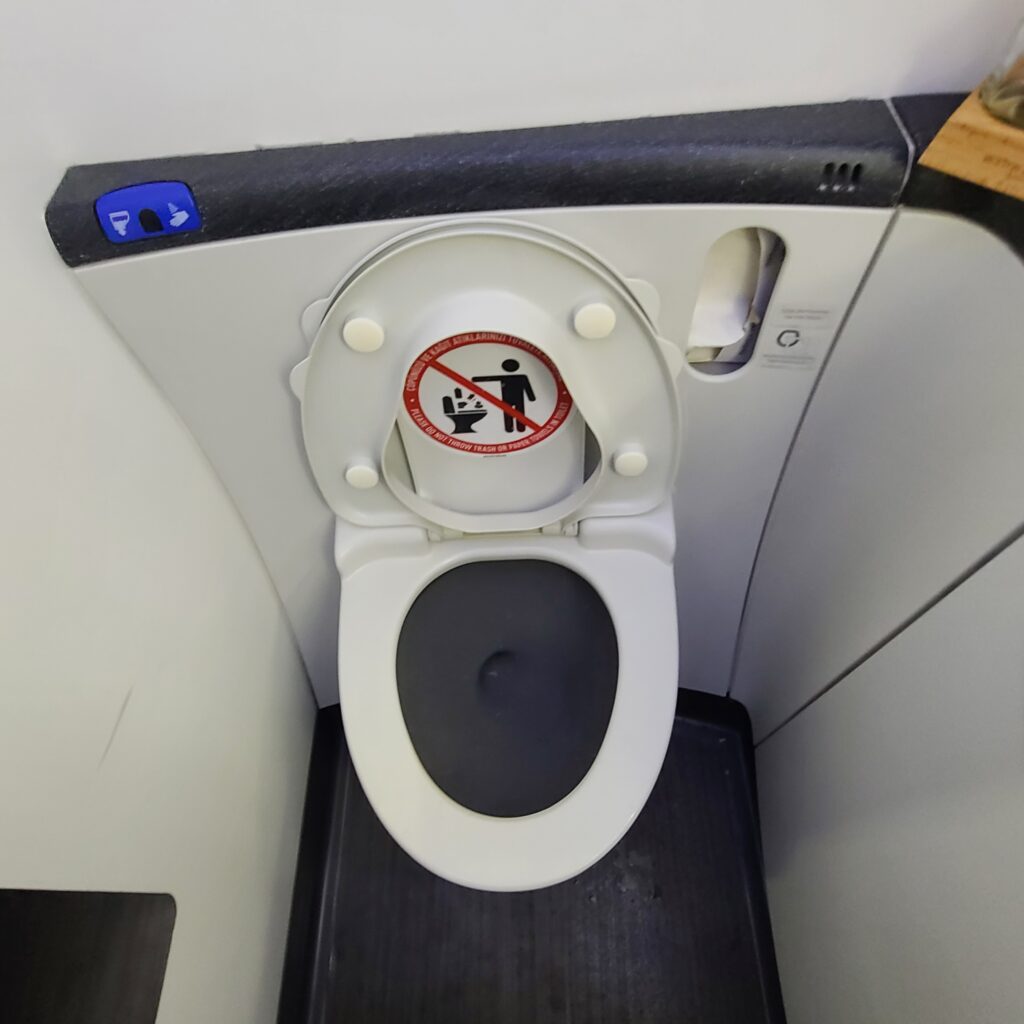 Conclusion
Turkish Airlines Business Class on the Boeing 787-9 Dreamliner is an outstanding product. I really appreciate the added privacy compared to the older Business Class on the Boeing 777. The cabin design is just very sleek and modern, and I felt the black color schemes emphasizes both class and privacy.
Service was attentive and the food were really great, which Turkish Airlines is certainly known for.
Minor complaints of this new cabin are the bulky outer shells of the seats that make it feel cumbersome to get in and out of the seat. The personal item storage space is smaller than I'd like for a Business Class seat.
Other than that, I'd love to fly the new Business Class again, and it'd work much better for a mostly solo traveler like me compared to the older model.
Overall Rating