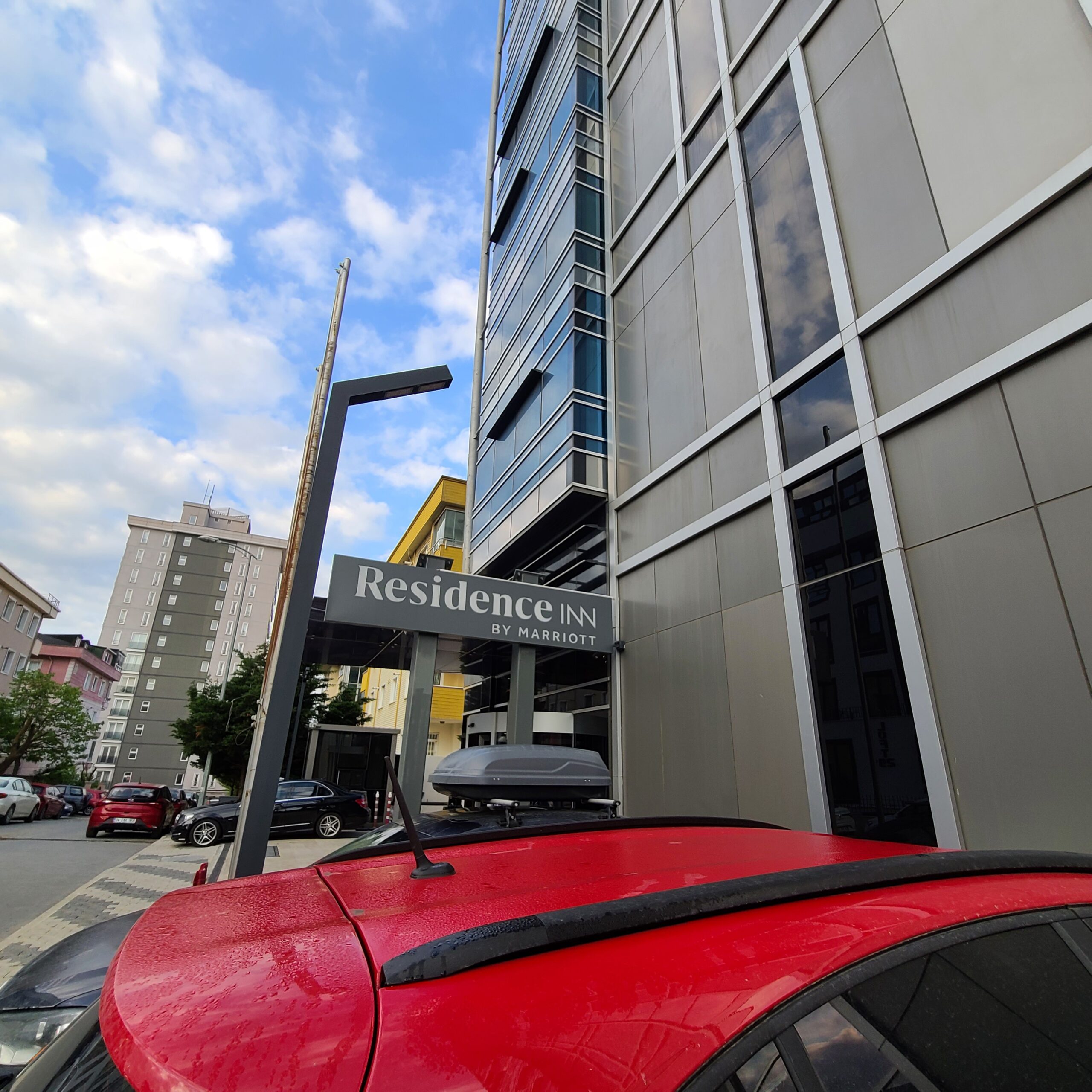 Advertiser disclosure: This post may include affiliate links (including sidebar banners) in which this site may receive compensation if a purchase is successfully made (at no extra cost to you) after being redirected from here. Thank you for your support!
Review: Residence Inn Atasehir (2022) [Turkey]
On my last day of Istanbul, I sadly had to cancel my trip to Cappadocia due to the predicted heavy thunderstorm. I was looking forward to the hot air balloon ride! So, I decided to stay 2 more nights at the Residence Inn Atasehir to check out more of the Anatolian or Asian side of Istanbul, and to get me closer to SAW airport to catch my next flight to Izmir.
Residence Inn Atasehir- Booking
The hotel is very cheap, and I managed to book it for 91 EUR for 2 nights, including taxes for the base room. Points redemption wise, expect to pay 5000-10,000 Marriott Bonvoy points per night, which would be a good redemption, but I decided to just use up my Cappadocia hotel budget for it, and still had leftover at the end, with a little bit more Marriott points earned.
Since this is a Residence Inn, it falls under the Extended Stay portfolio, meaning you'd only get 5x base Marriott points instead of 10x at full-service Marriott hotels.
Residence Inn Atasehir- Location
The hotel is located deep in the Anatolian side of Istanbul at Atasehir district. I wanted to see what the off-beaten path of Istanbul was like. As I found out during my stay, it was an uninteresting part of Istanbul to be quite honest. I definitely wouldn't recommend it for first time visitors to Istanbul, and you'd do yourself a favor by staying anywhere close to the Bosphorus Strait.
Getting from the W Istanbul to the hotel took an hour and 30 minutes by bus. Getting to the more interesting parts of the Anatolian Istanbul like Kadikoy takes 30 minutes one-way from the Residence Inn.
The building has 13 floor, which makes it the tallest Residence Inn I've come across so far.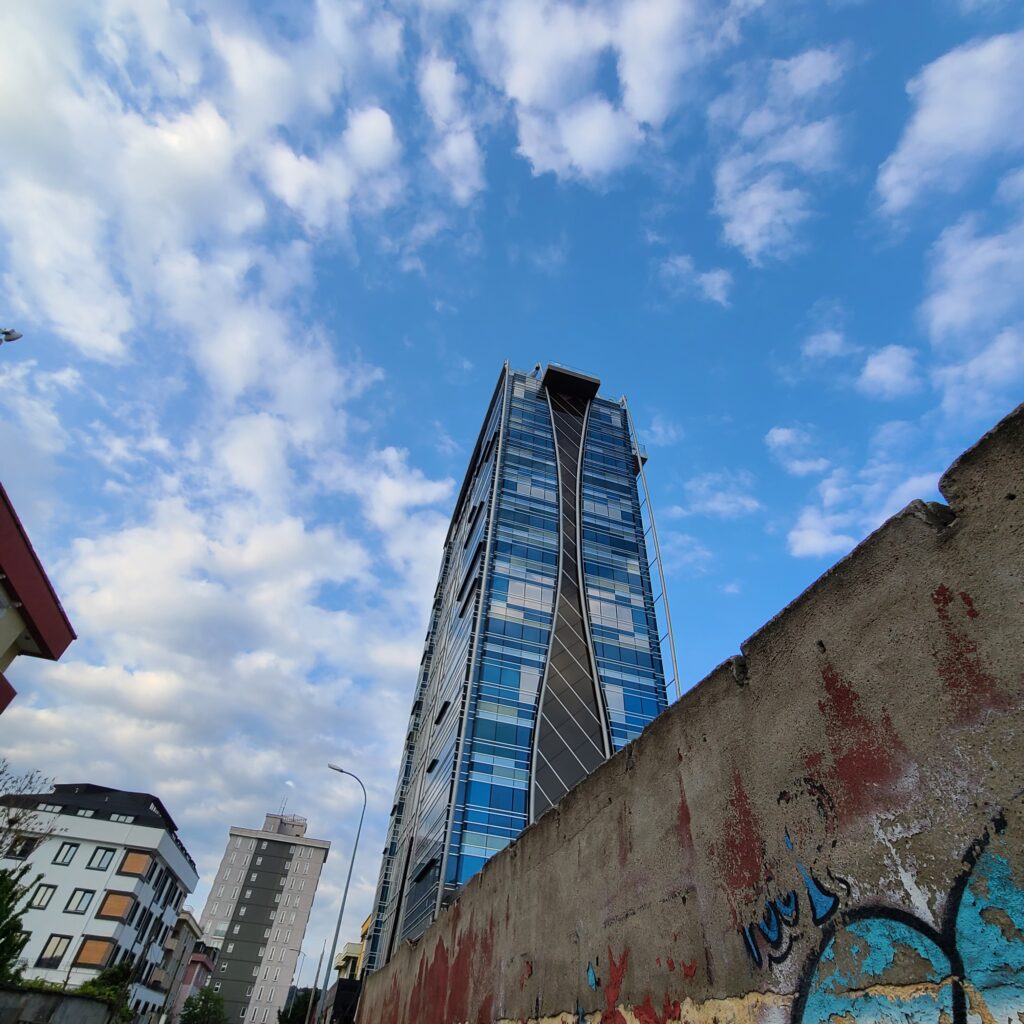 Residence Inn Atasehir- Check-in
I passed through a revolving door and a metal detector before getting to the front desk. Check-in was smooth, and I was upgraded to the same room type with the sea view thanks to my Platinum Elite status.
Typically at a Residence Inn, I could choose between 500 points or $10/day food & beverage credit for the Welcome Gift. But, they didn't offer the F&B credit, so I got the points instead.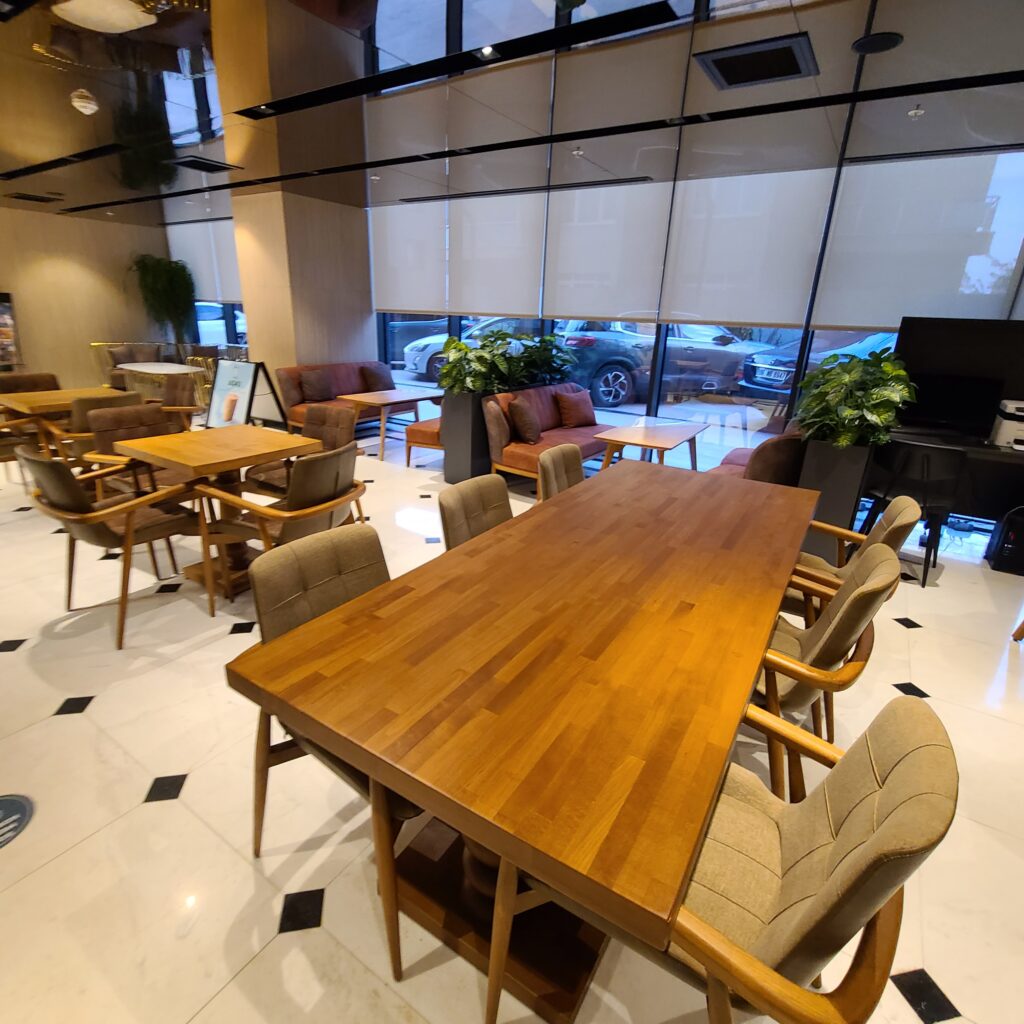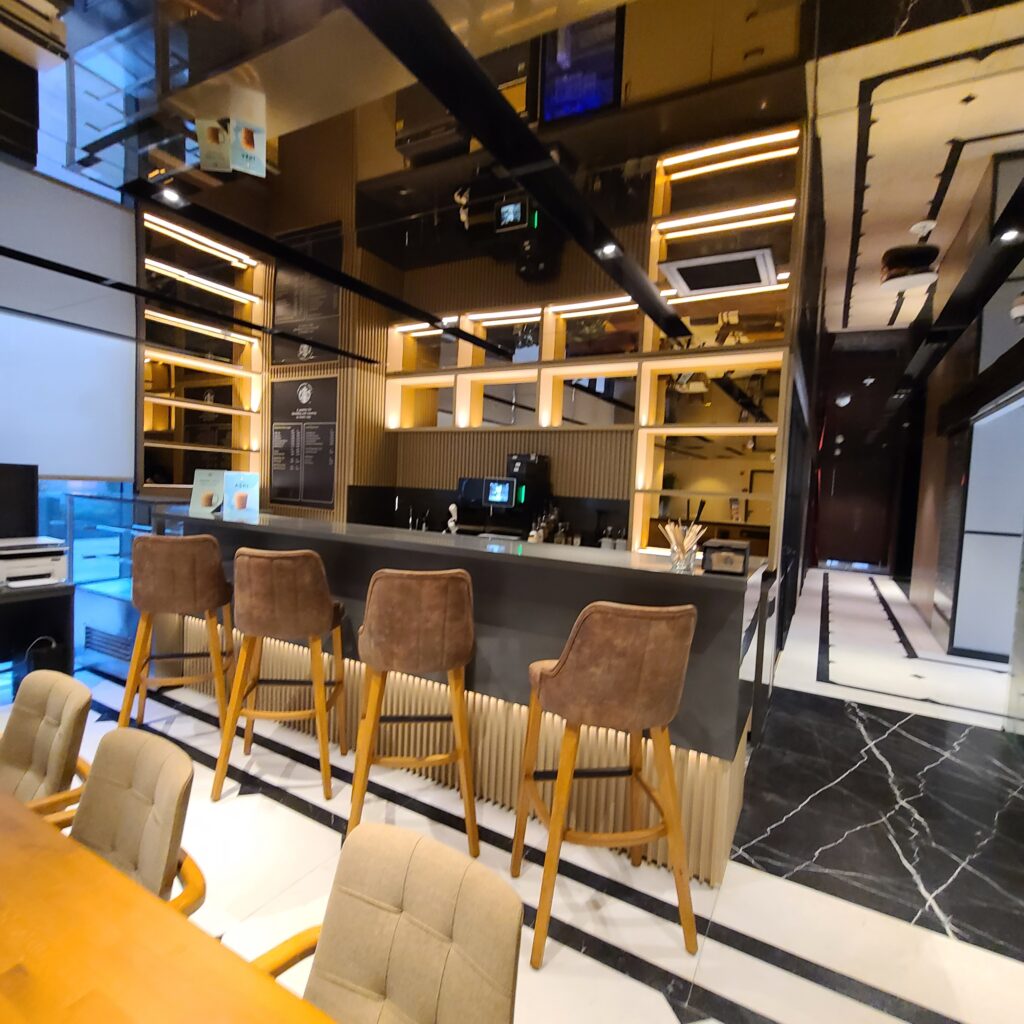 Residence Inn Atasehir- Studio Room
I was assigned to the 10th floor. The room looks nice and comes with a king bed and a sofa bed. A decent sized desk was adequate enough for work use.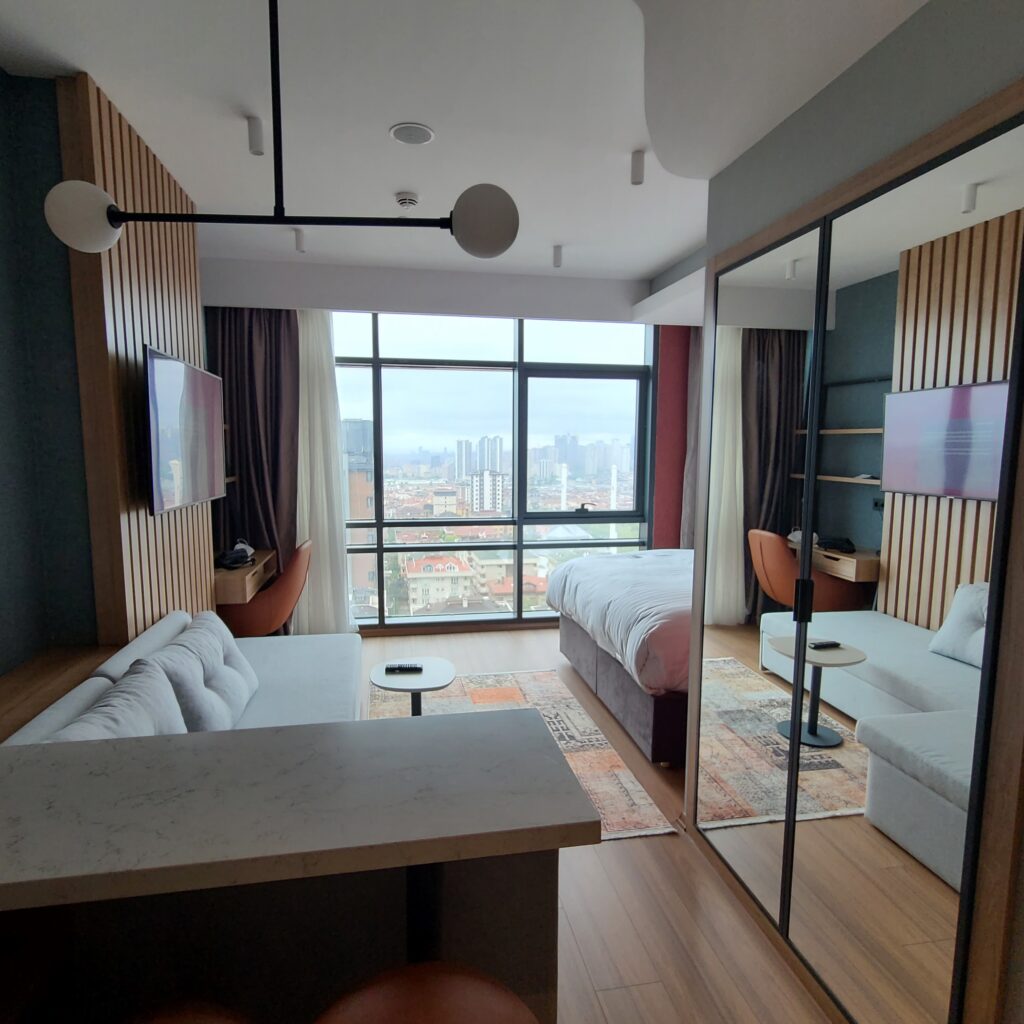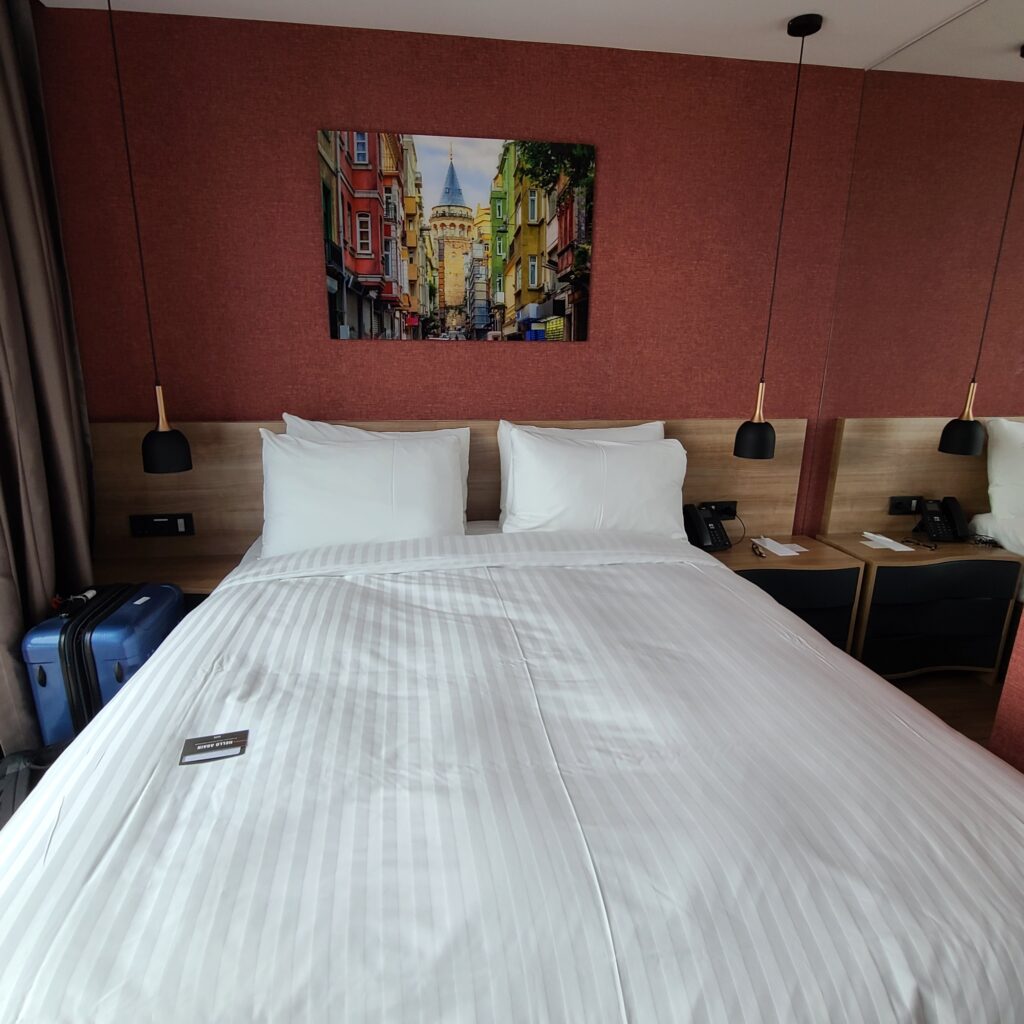 Even though I got upgraded to the sea view, I can barely see it. The city view is quite nice though.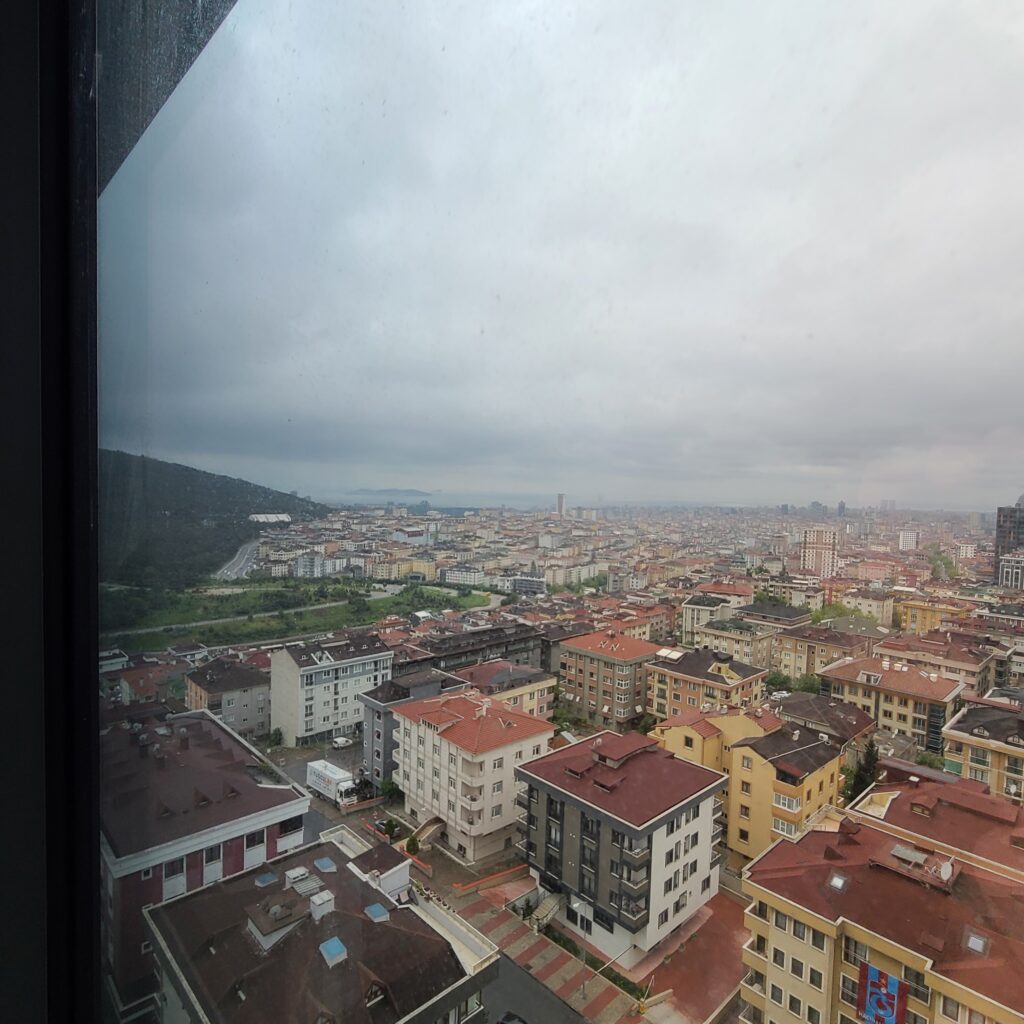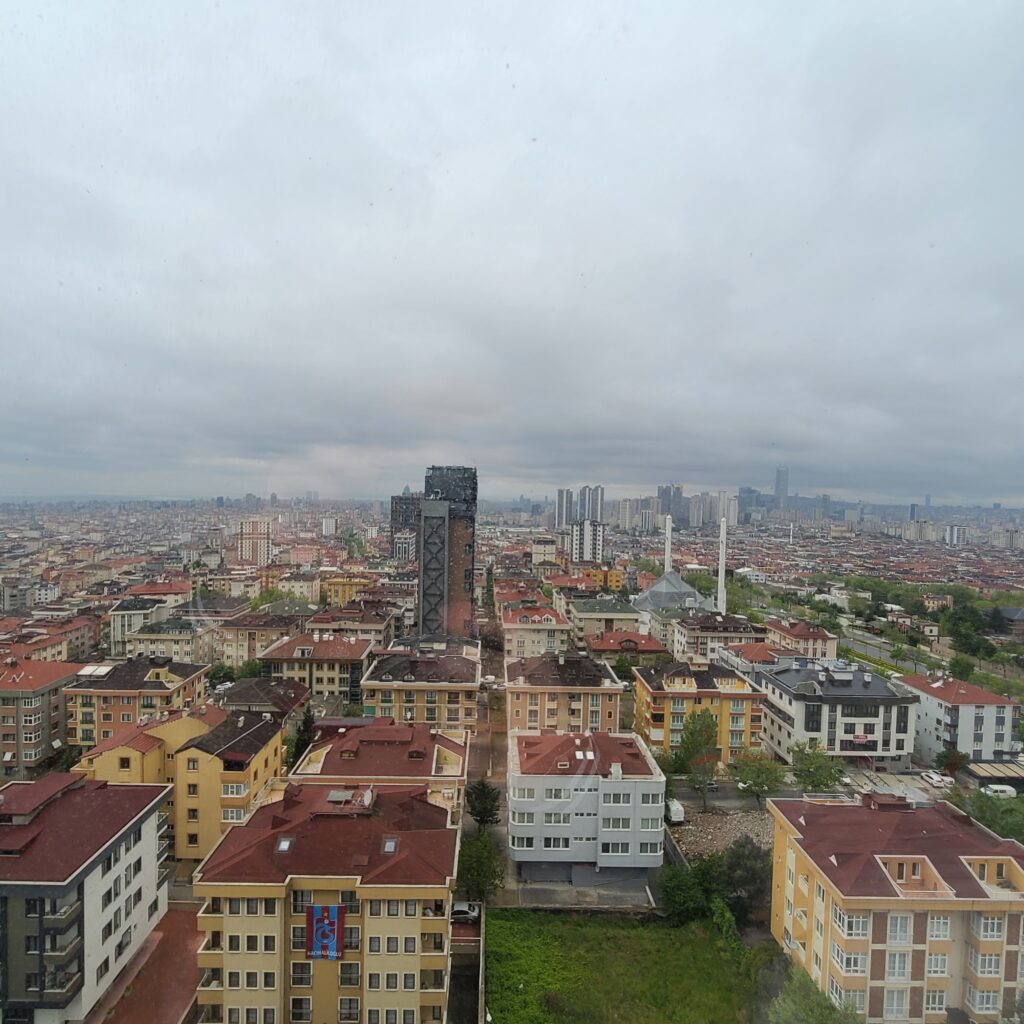 The room comes with a kitchen kitted with clean utensils.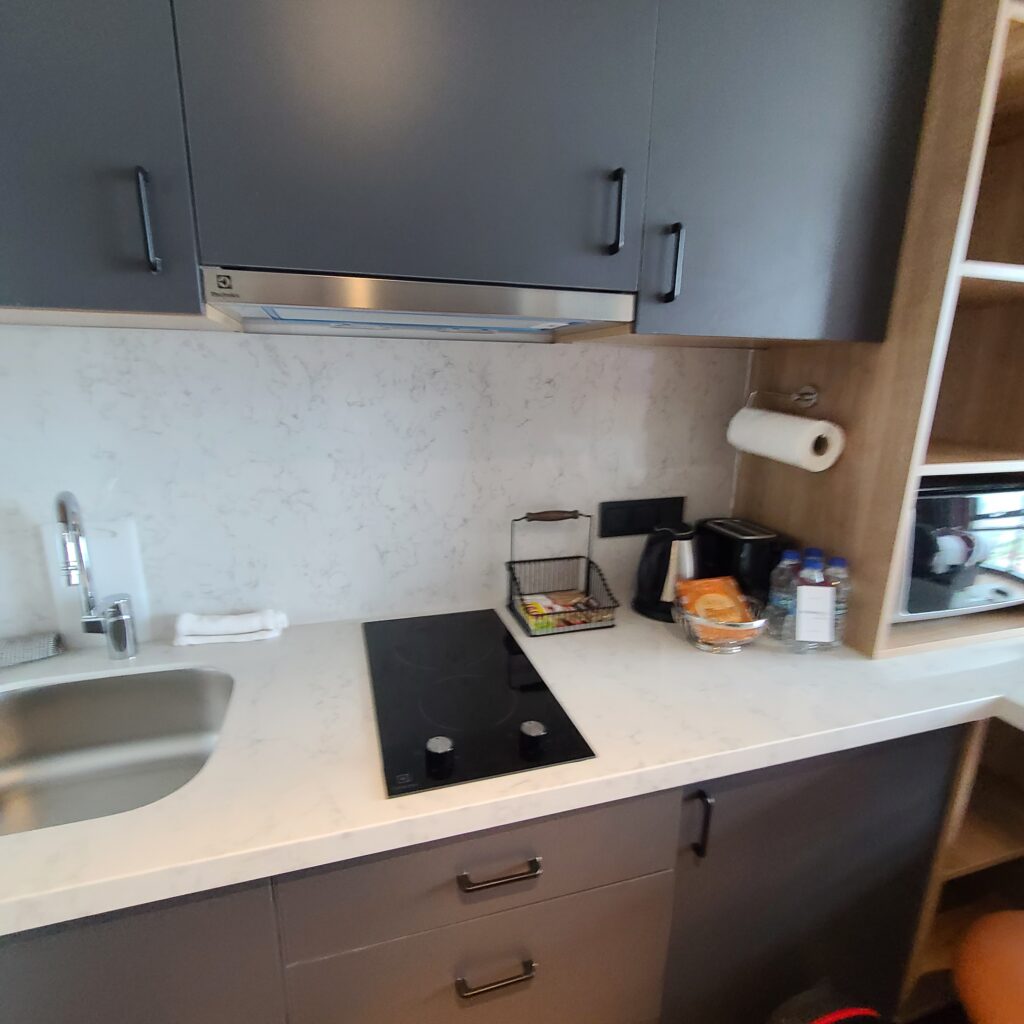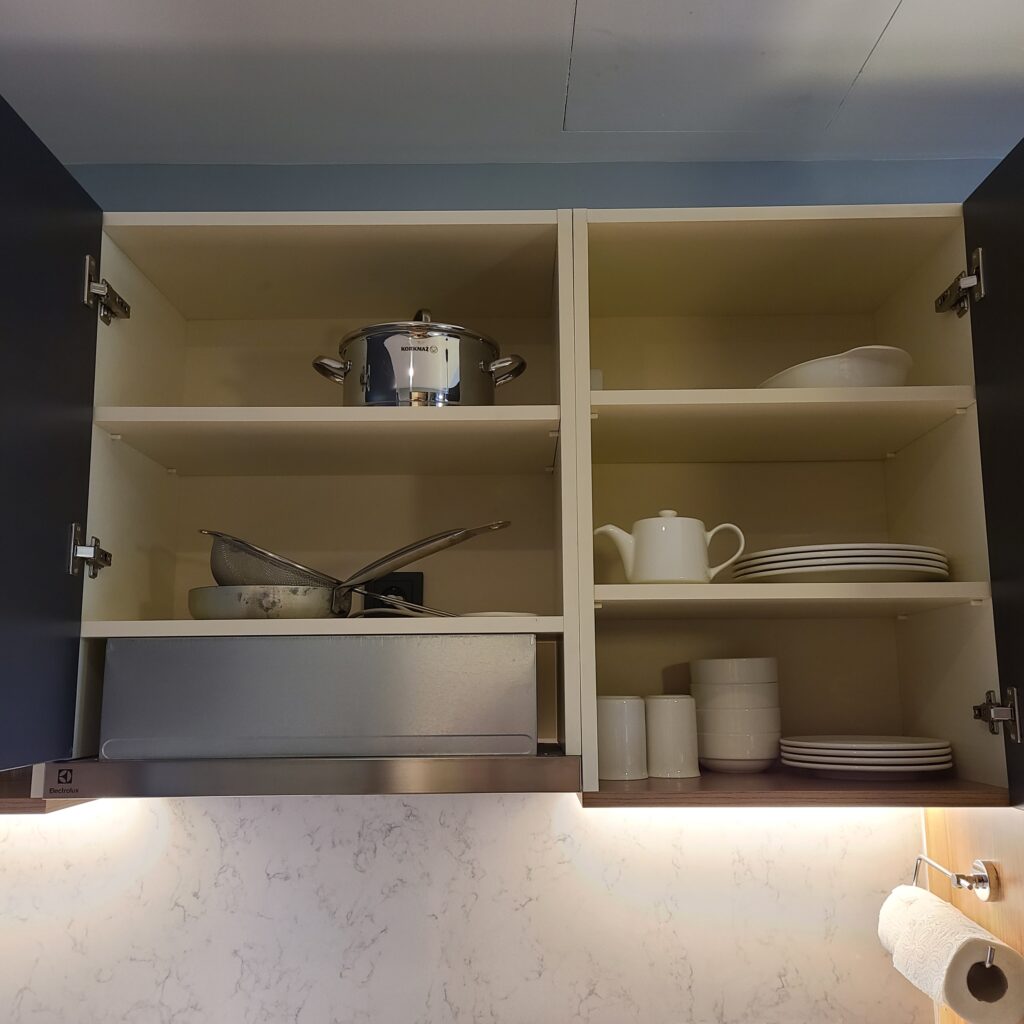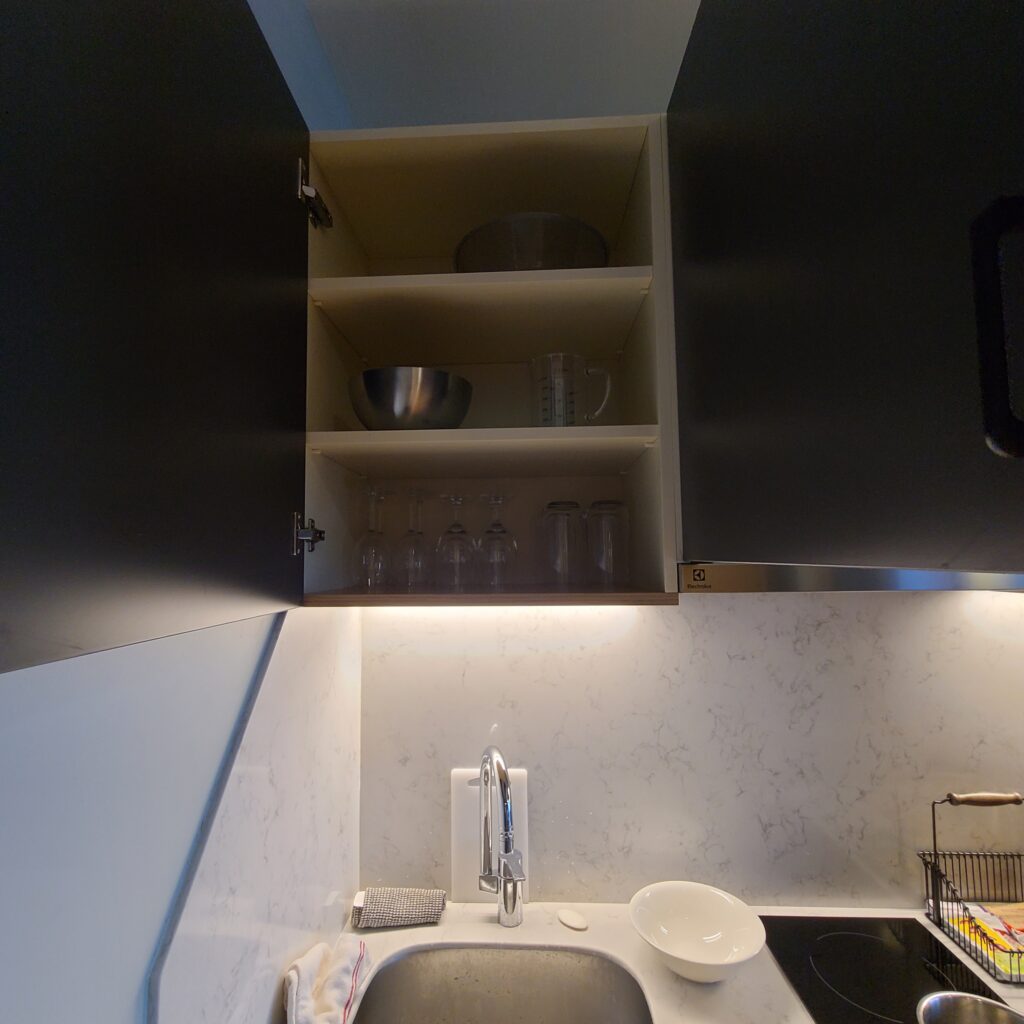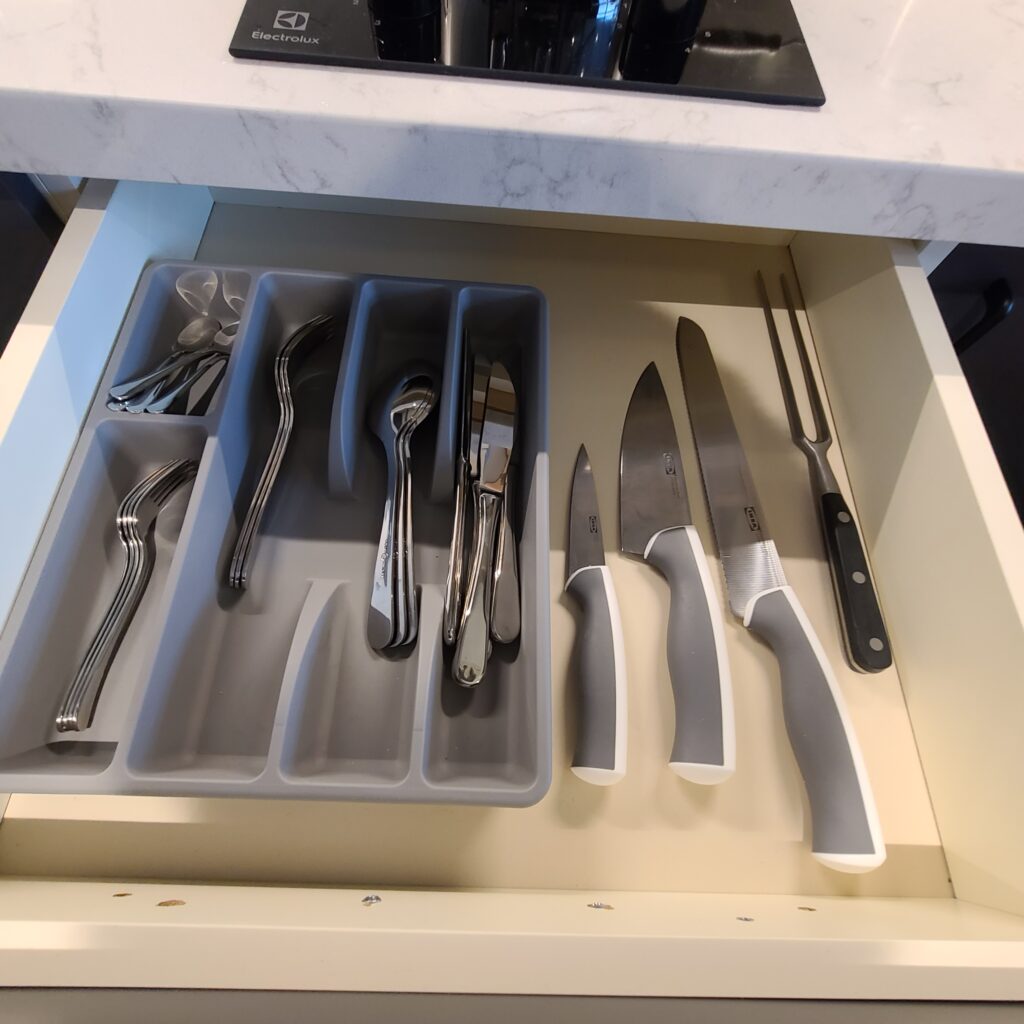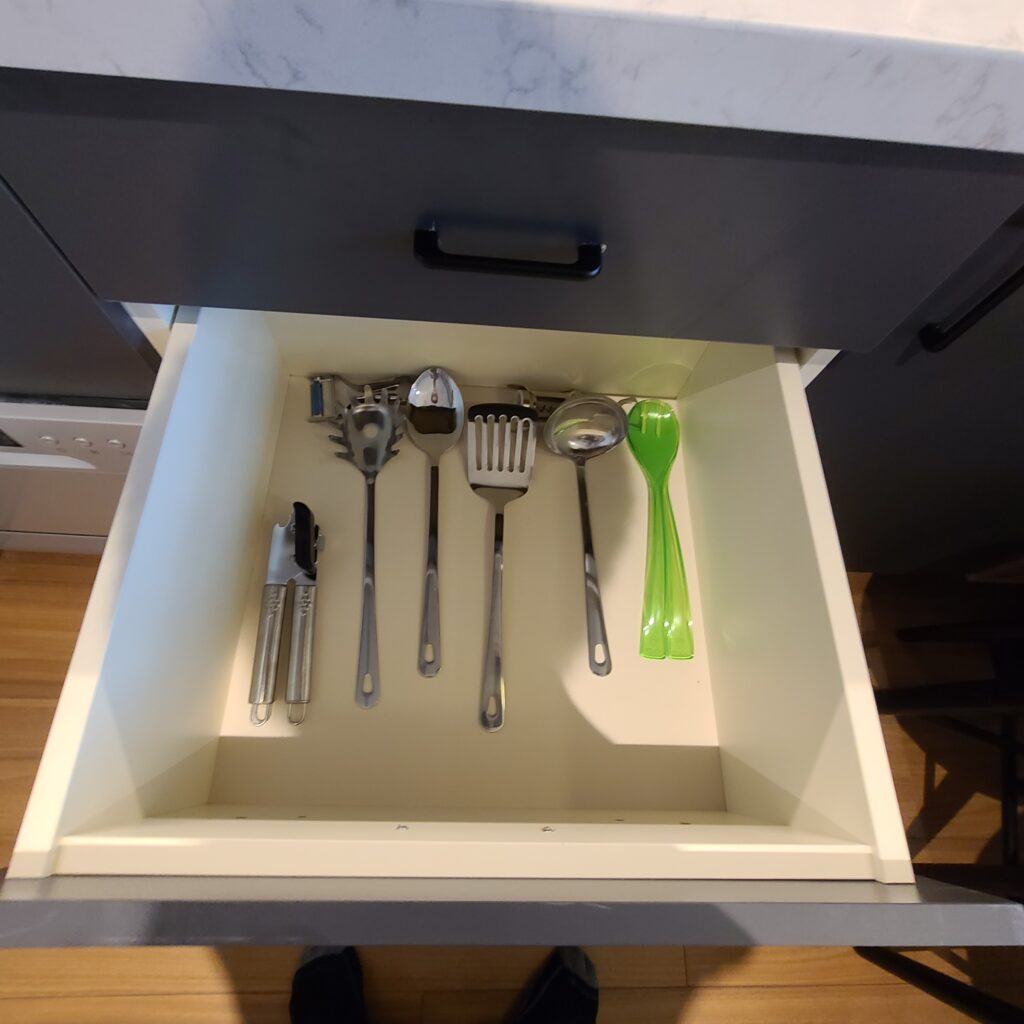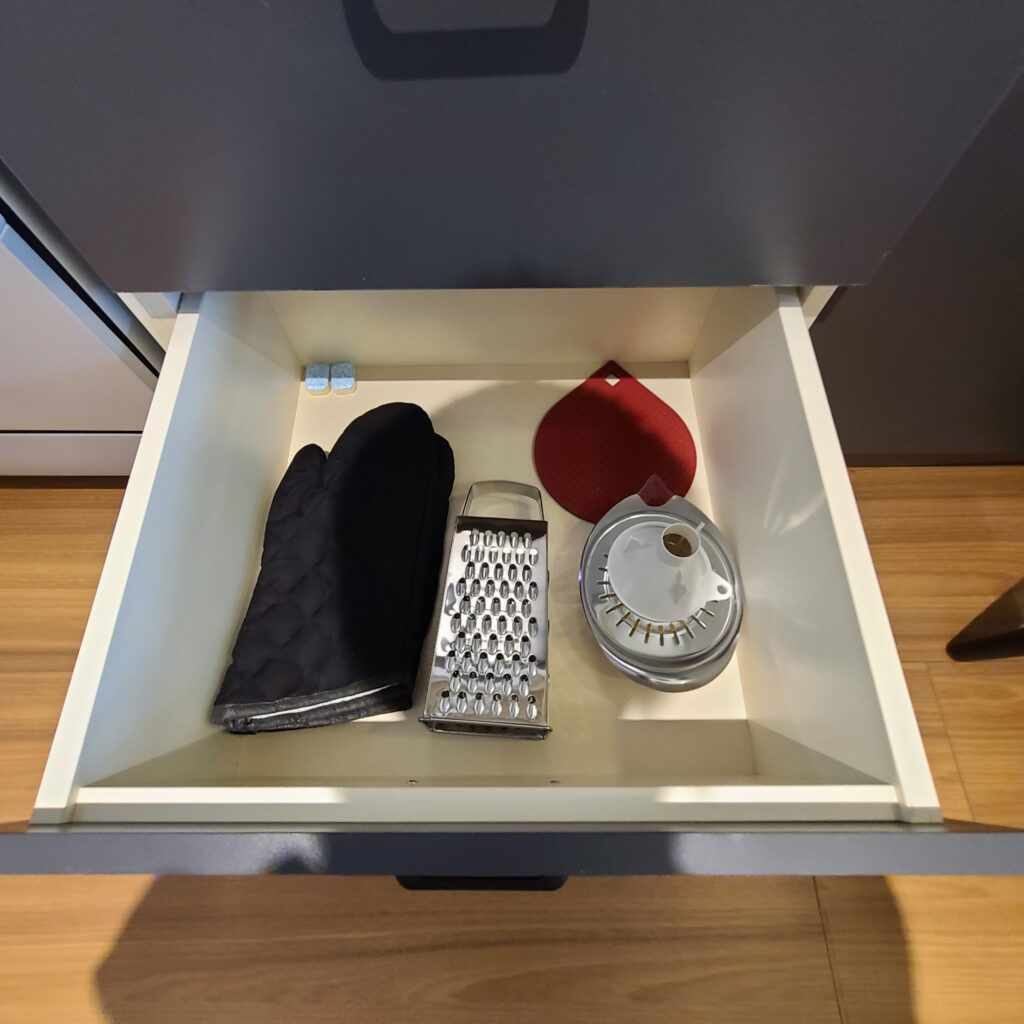 I cooked up some Indomie that I bought from a nearby grocery to remind me of home a little bit. The one in Turkey felt better than the ones I had in US, which has odd noodle textures in my opinion.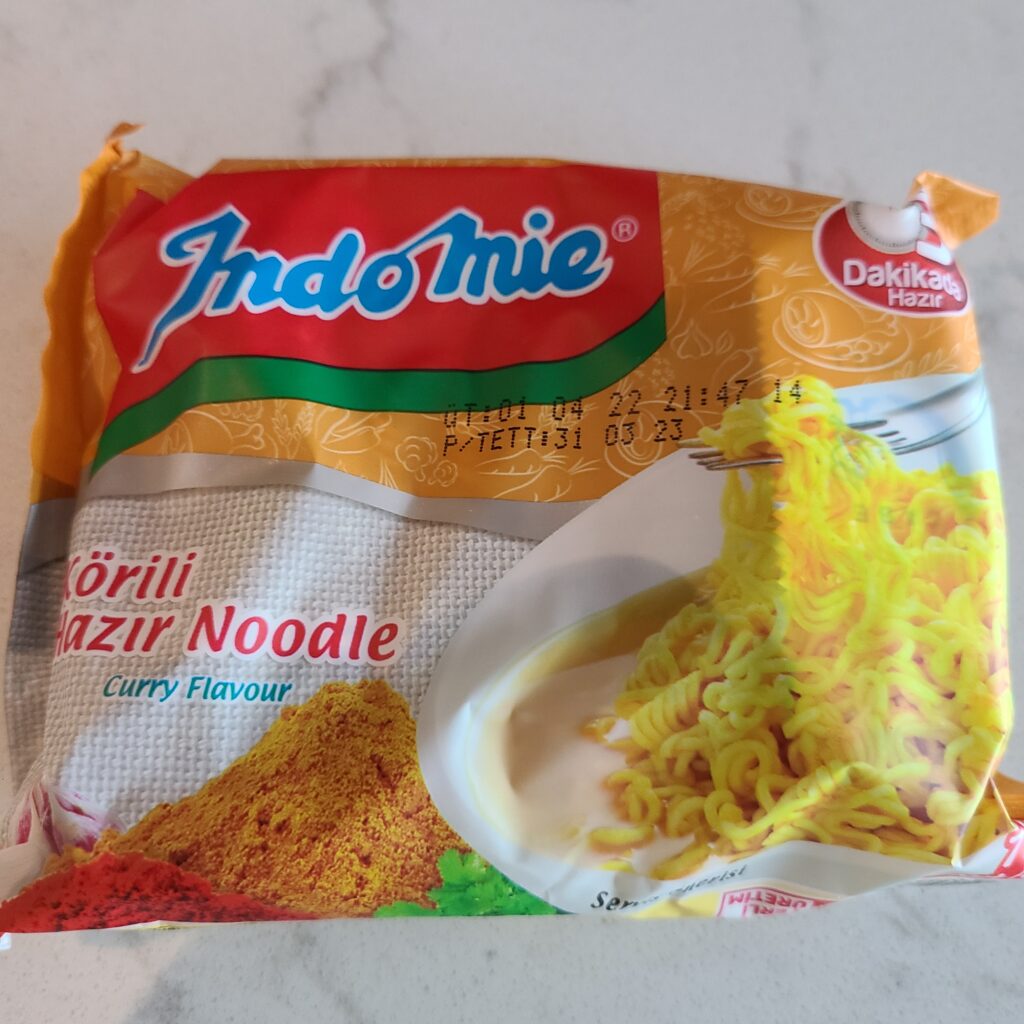 Residence Inn Atasehir Bathroom
The bathroom is clean and look modern.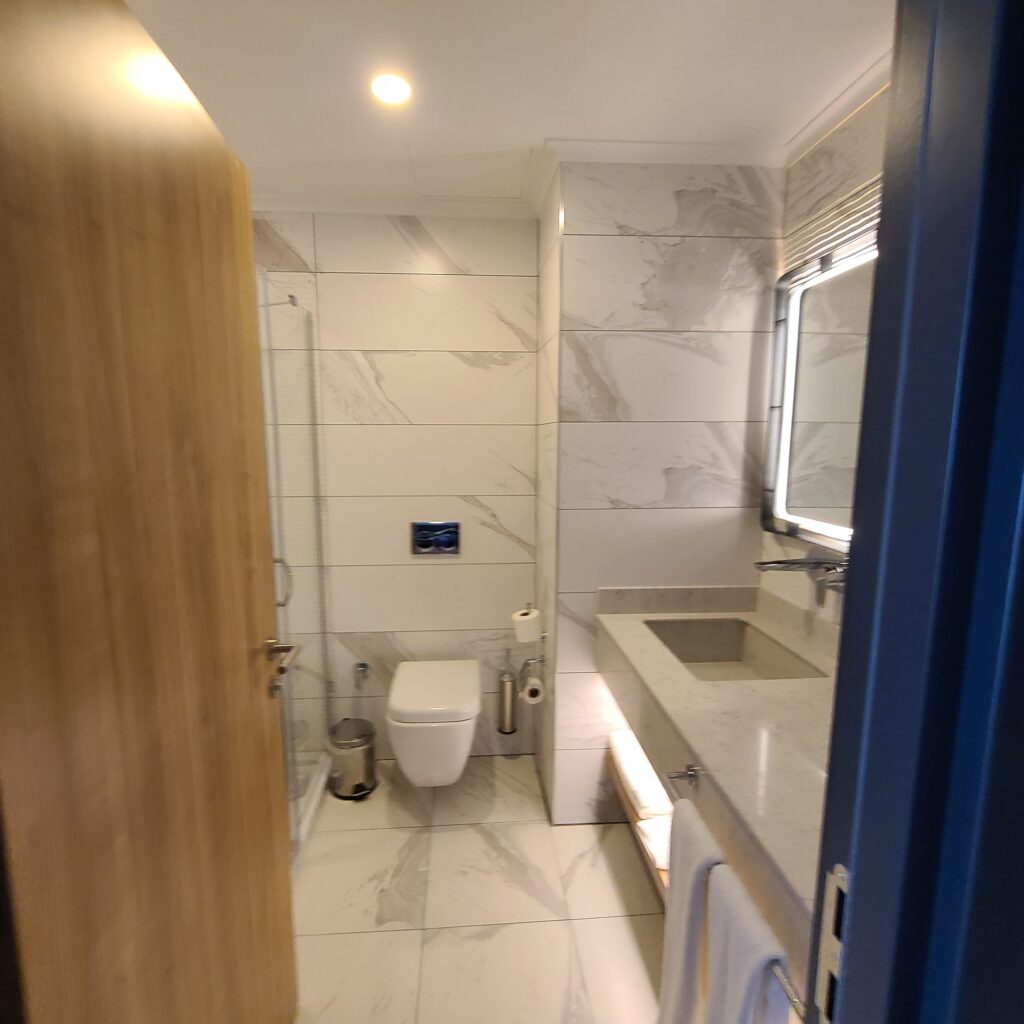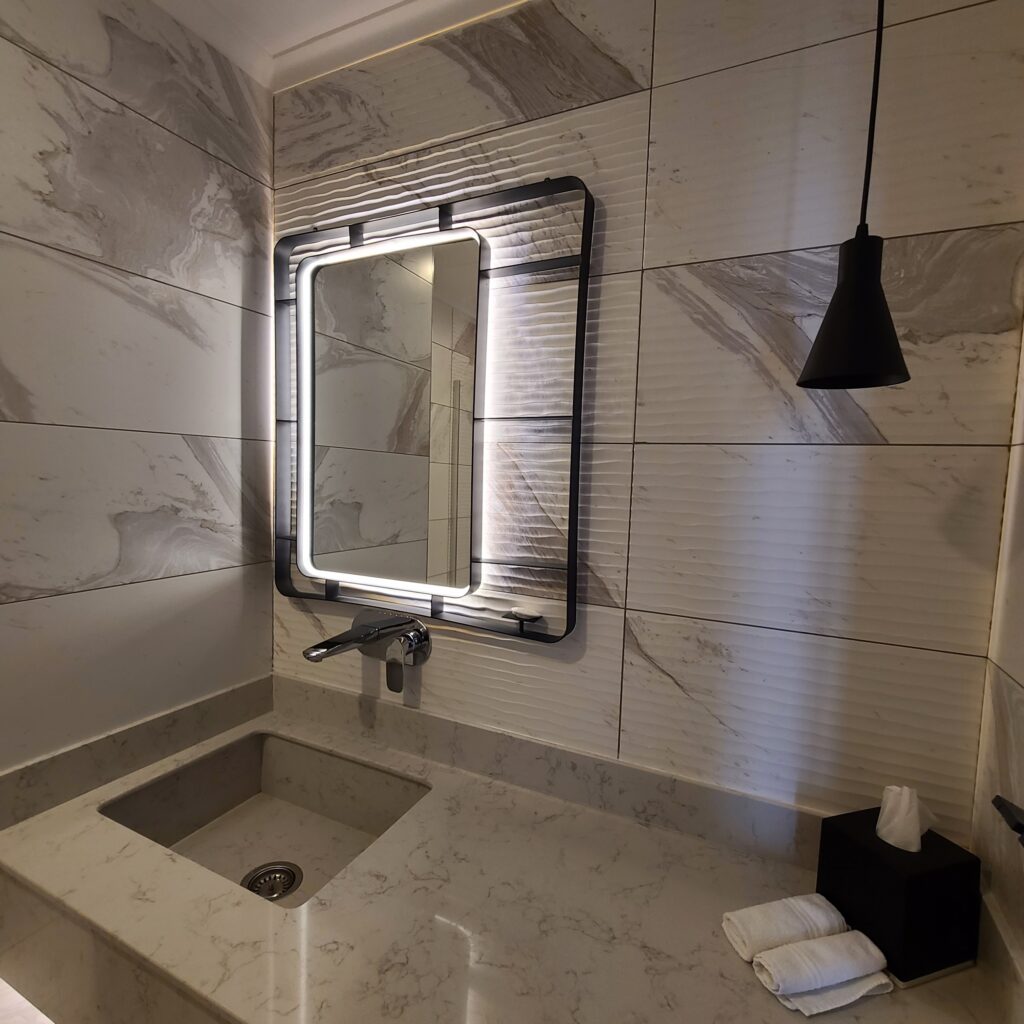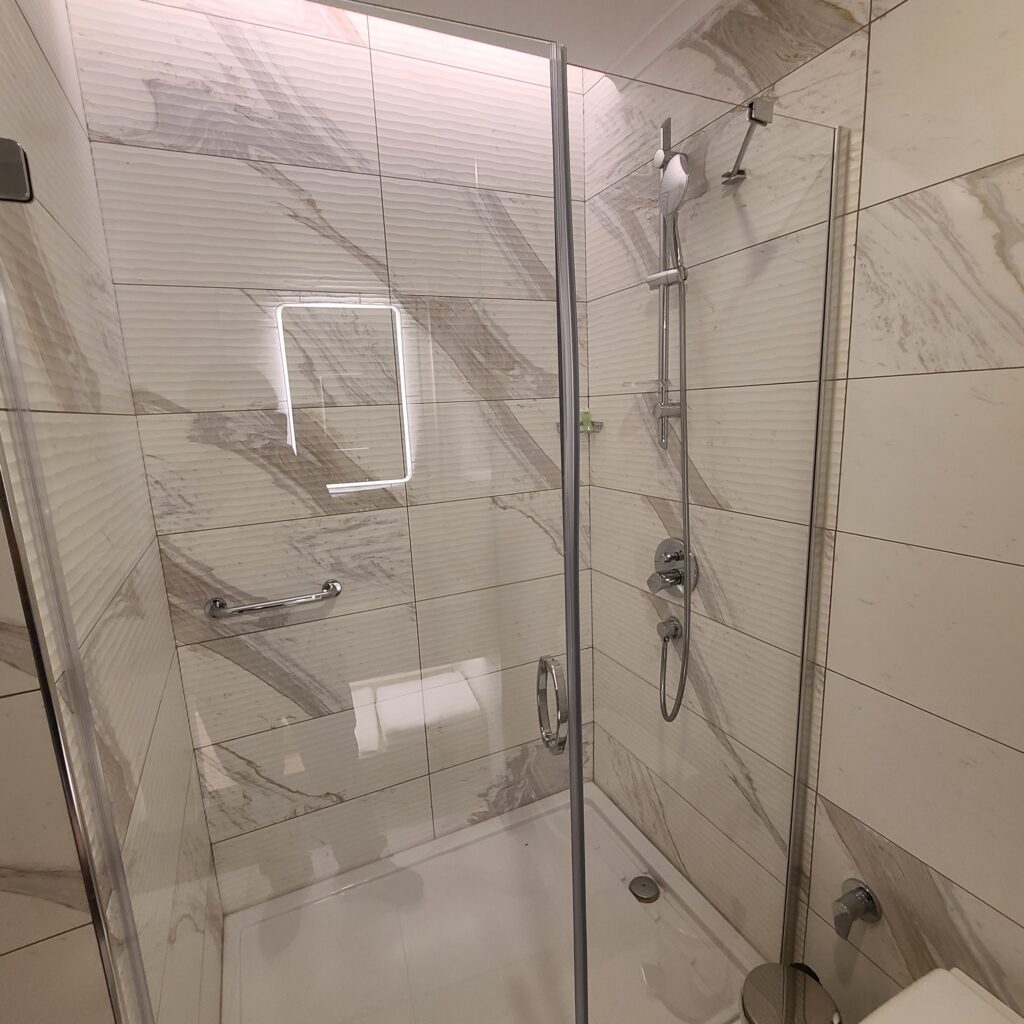 The shower was a bit weak though, and I don't enjoy handheld showers in general.
The stay overall was quite decent so far until the next morning…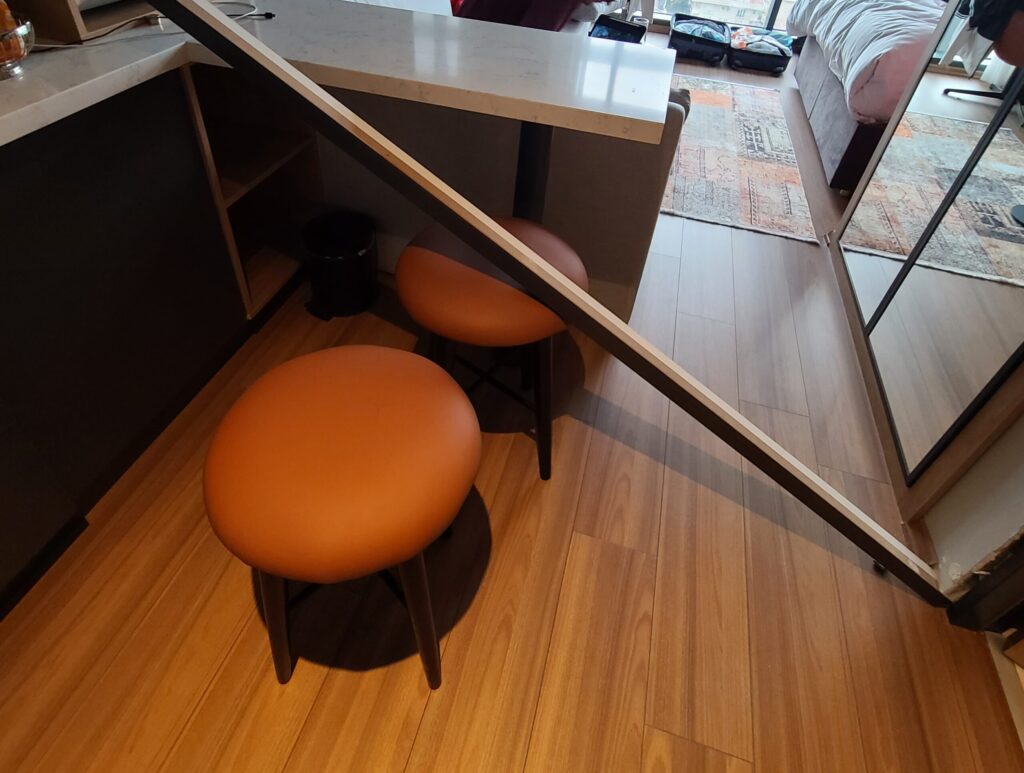 Yes… the bathroom door beam randomly fell. Luckily nobody sat by the counter at the time, or it could've seriously injured our heads. I then called the front desk immediately to have someone look it over. I waited for 1 hour, and nobody came to our room. It was frustrating to waste time like that, so I ended up requesting a room change. It was pretty disappointing on how they handled it, since they didn't proactively suggest to get us a new room, and I had to ask myself after waiting for 2 hours! I made a complaint during checkout, and I'll cover that more later.
Residence Inn Atasehir- Breakfast
The hotel offers free continental breakfast for all guests at the first floor after the lobby. It comes with a market where you can buy snacks and amenities as well. I bought a spray deodorant because I left mine at the previous hotel somehow.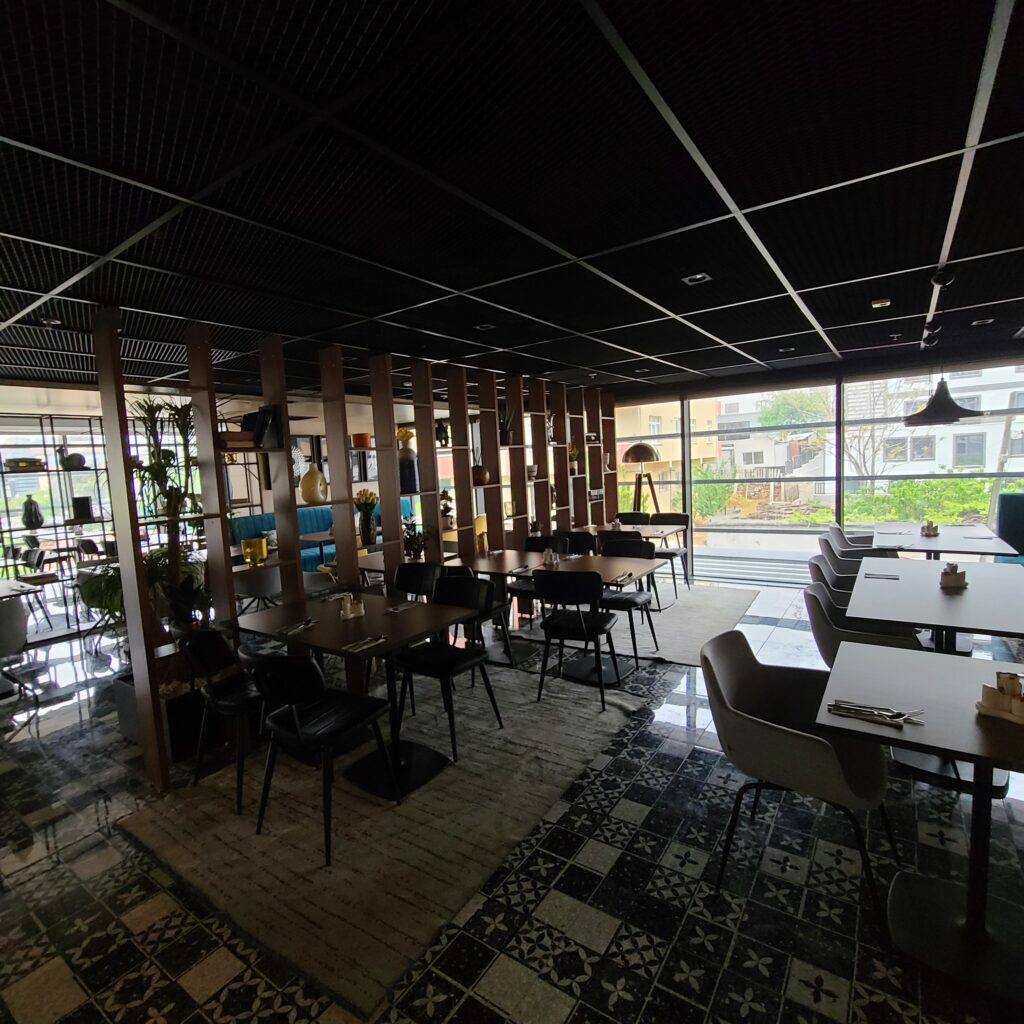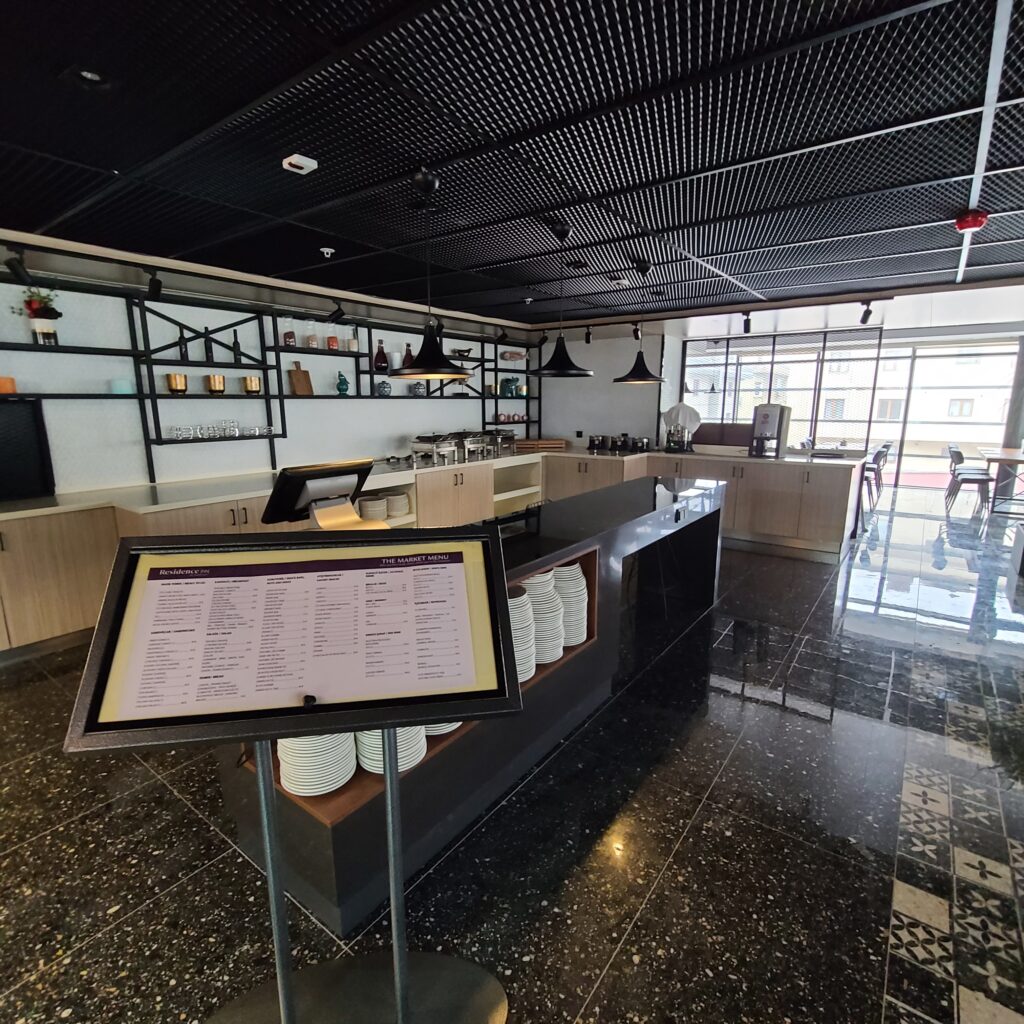 The food were quite decent, but the tea was a bit bitter compared to the Turkish teas I tried during my trip.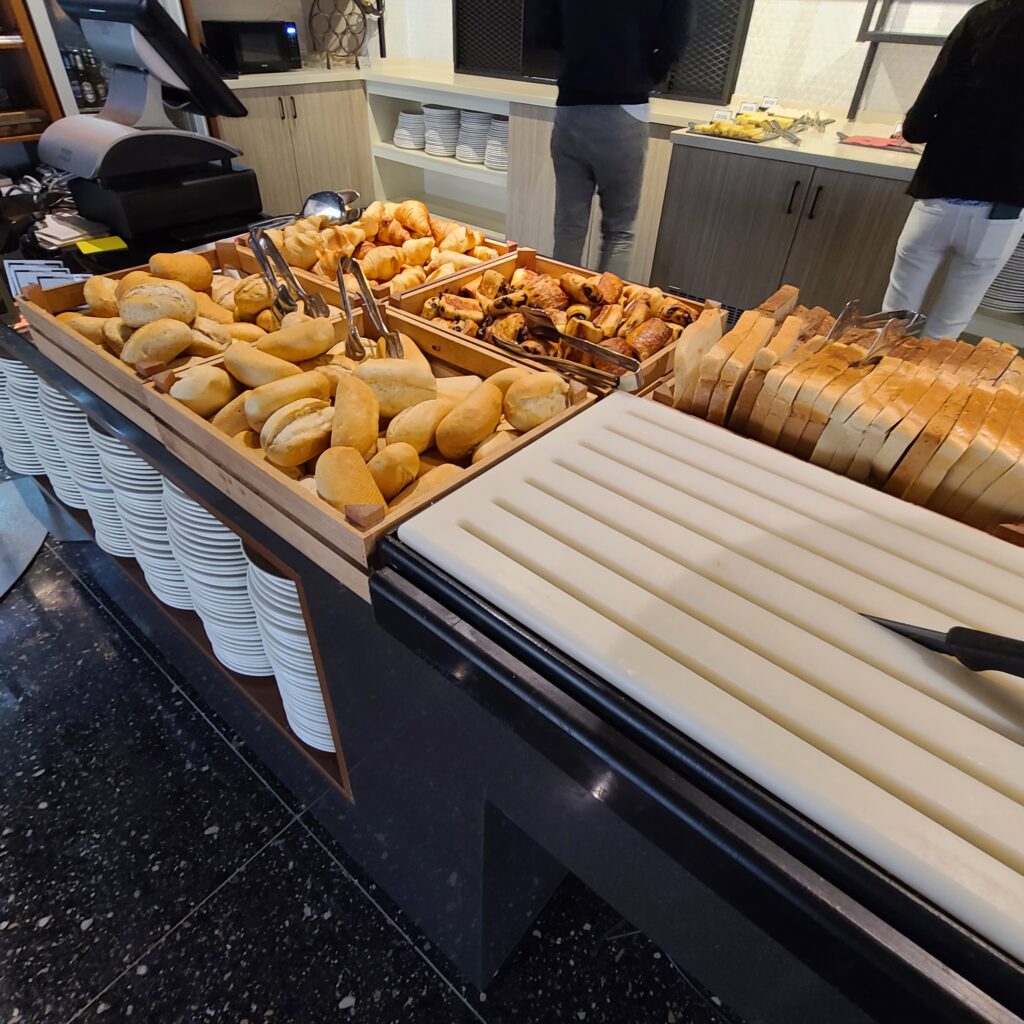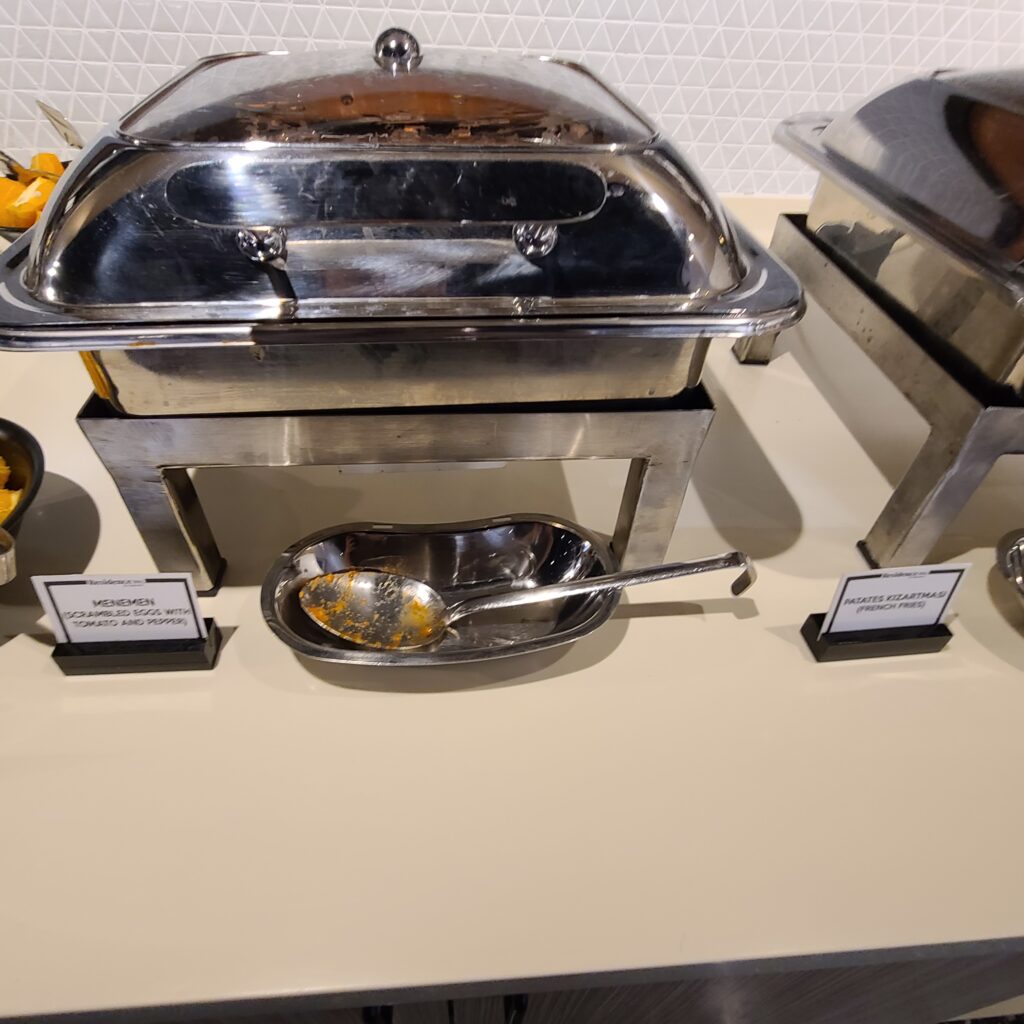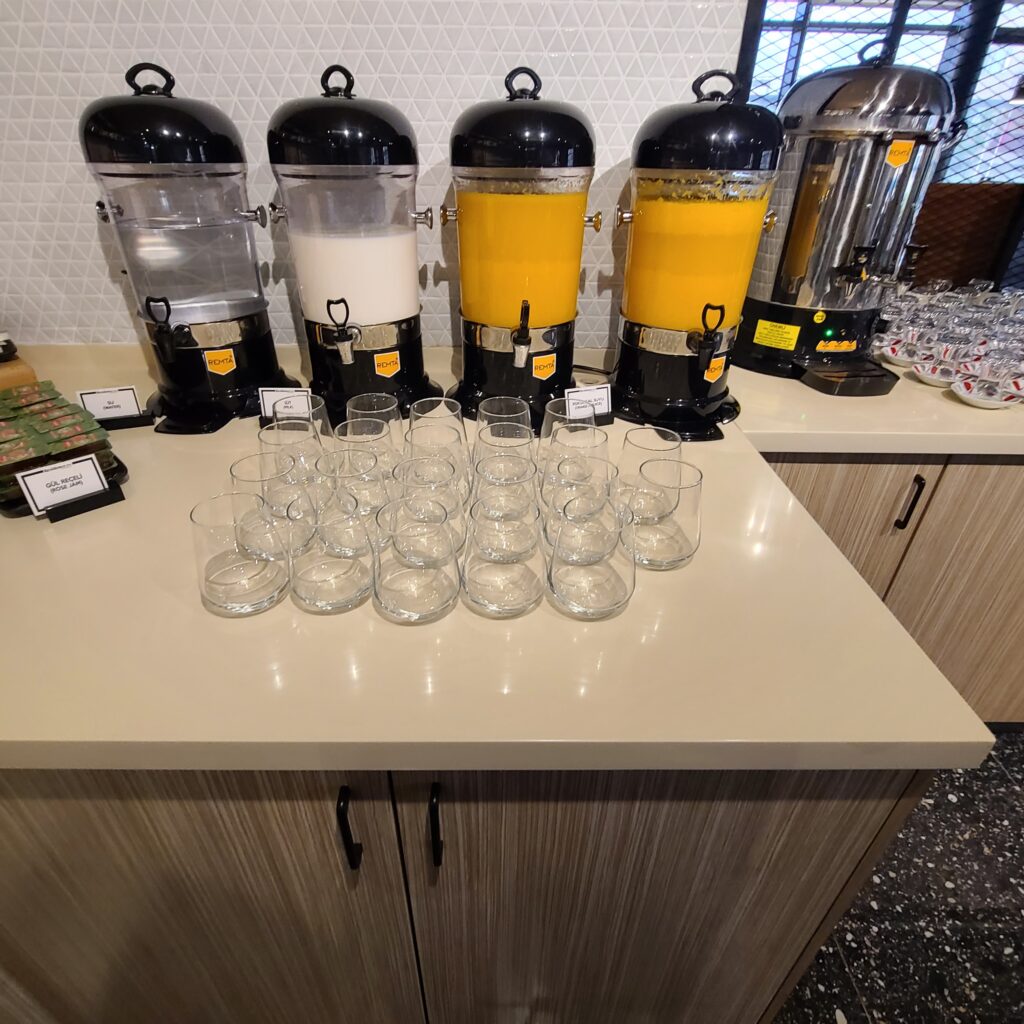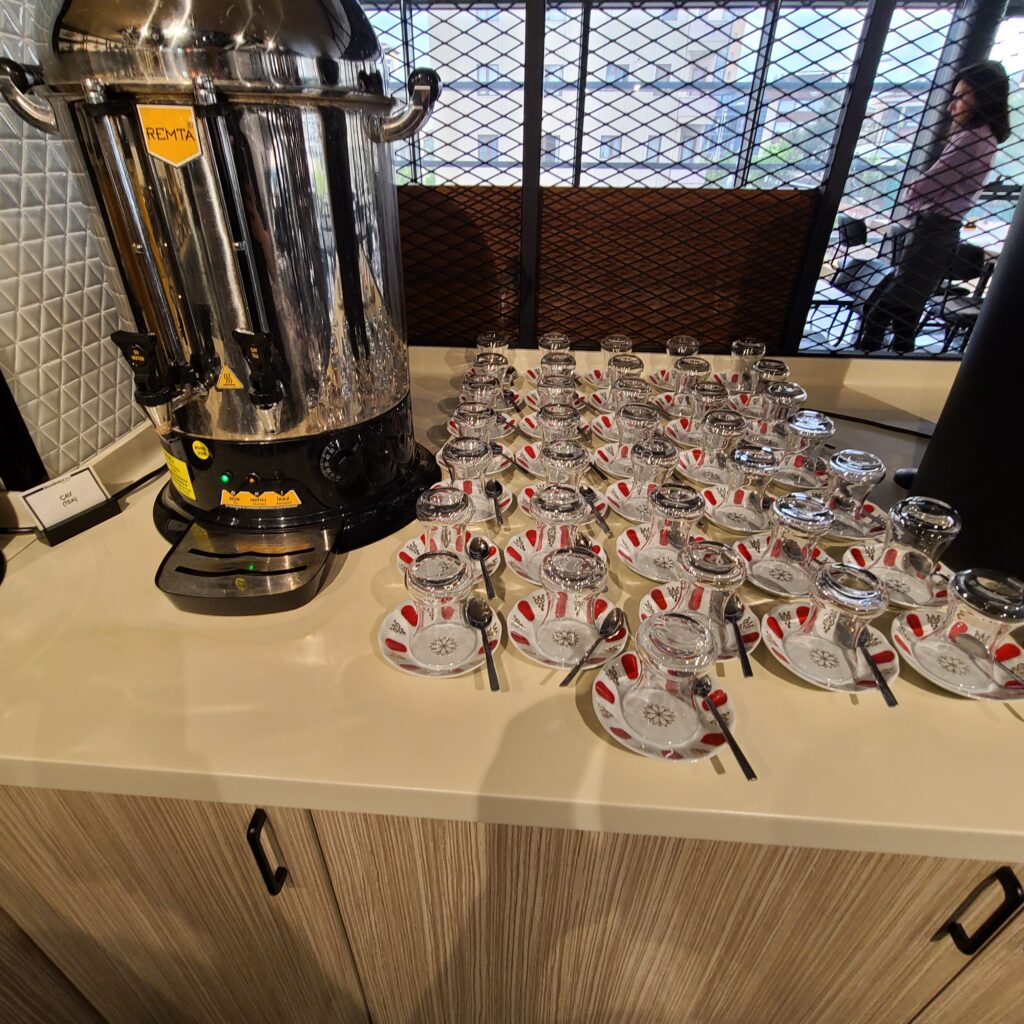 Residence Inn Atasehir- Laundry & Gym
The hotel comes with laundry machines and driers. Coin-op laundromats are hard to come by in Turkey, so this would've been a good time to do some laundry.
I was contemplating about doing so, but I checked the nearby grocery and they only had the gigantic detergents that would've been too much for me. Buying it once and throwing it away felt like a huge waste to me, so I ended up skipping laundry.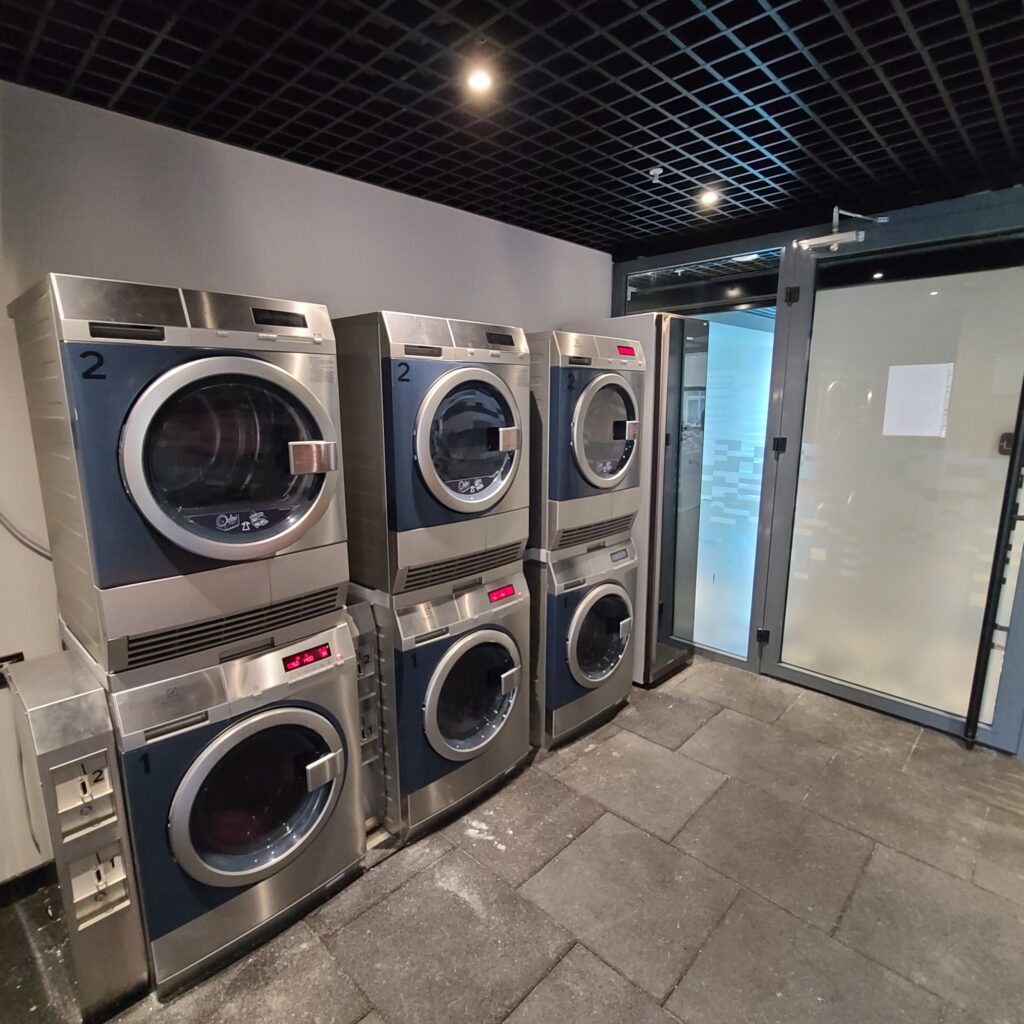 A gym is located in the basement with weight and cardio machines.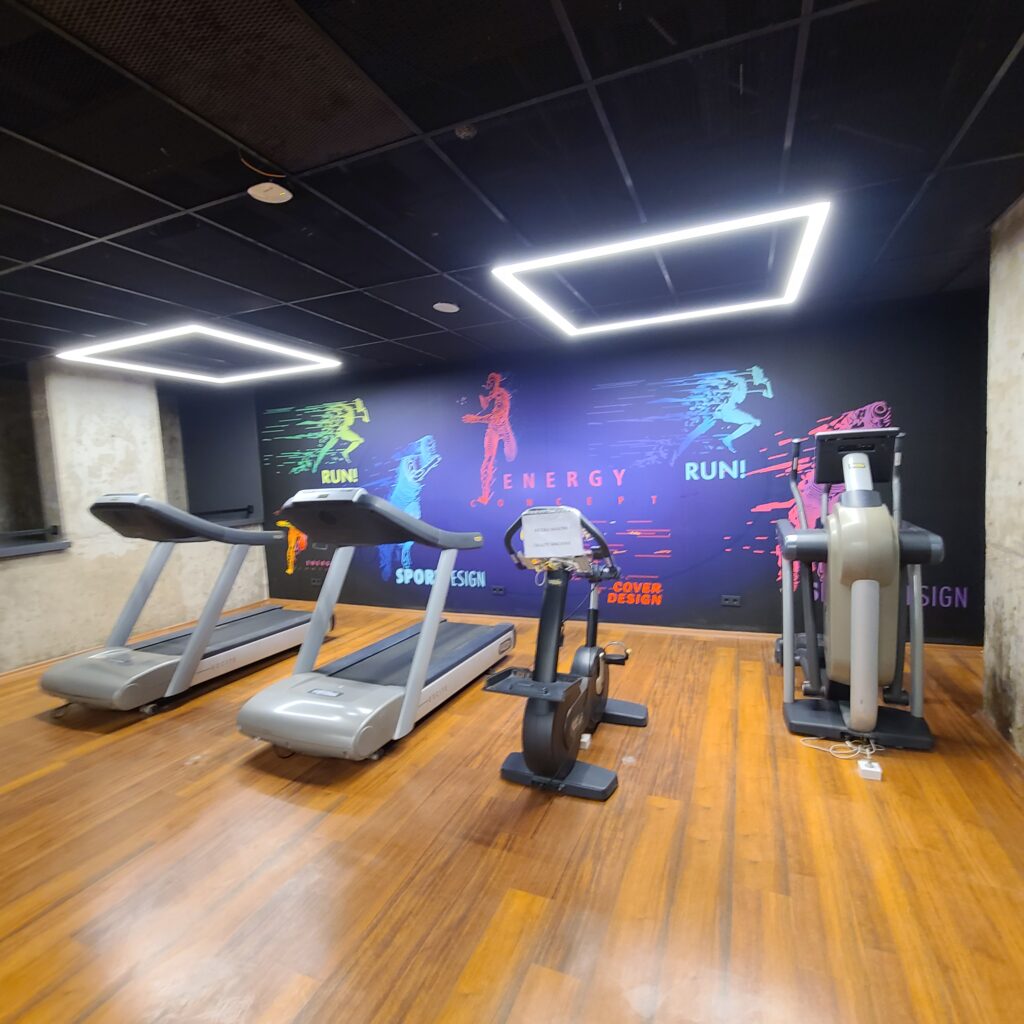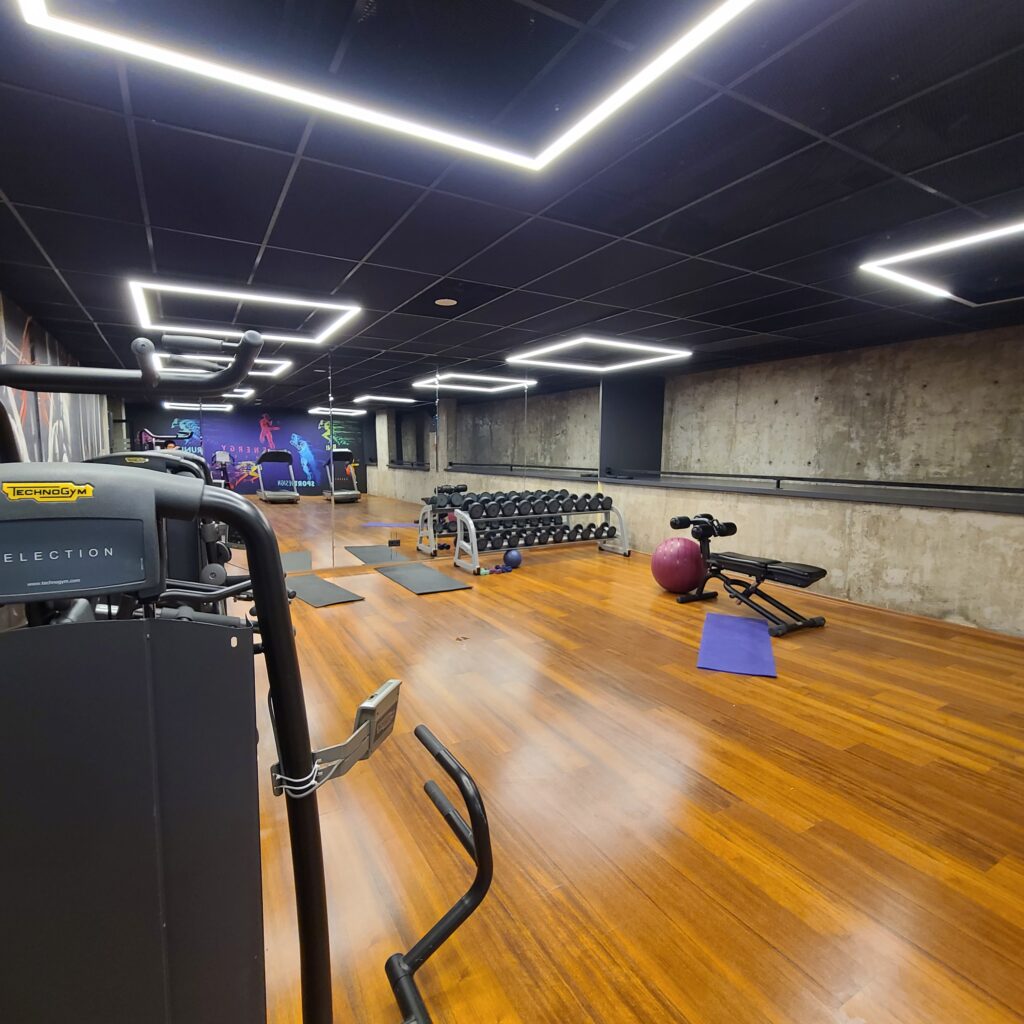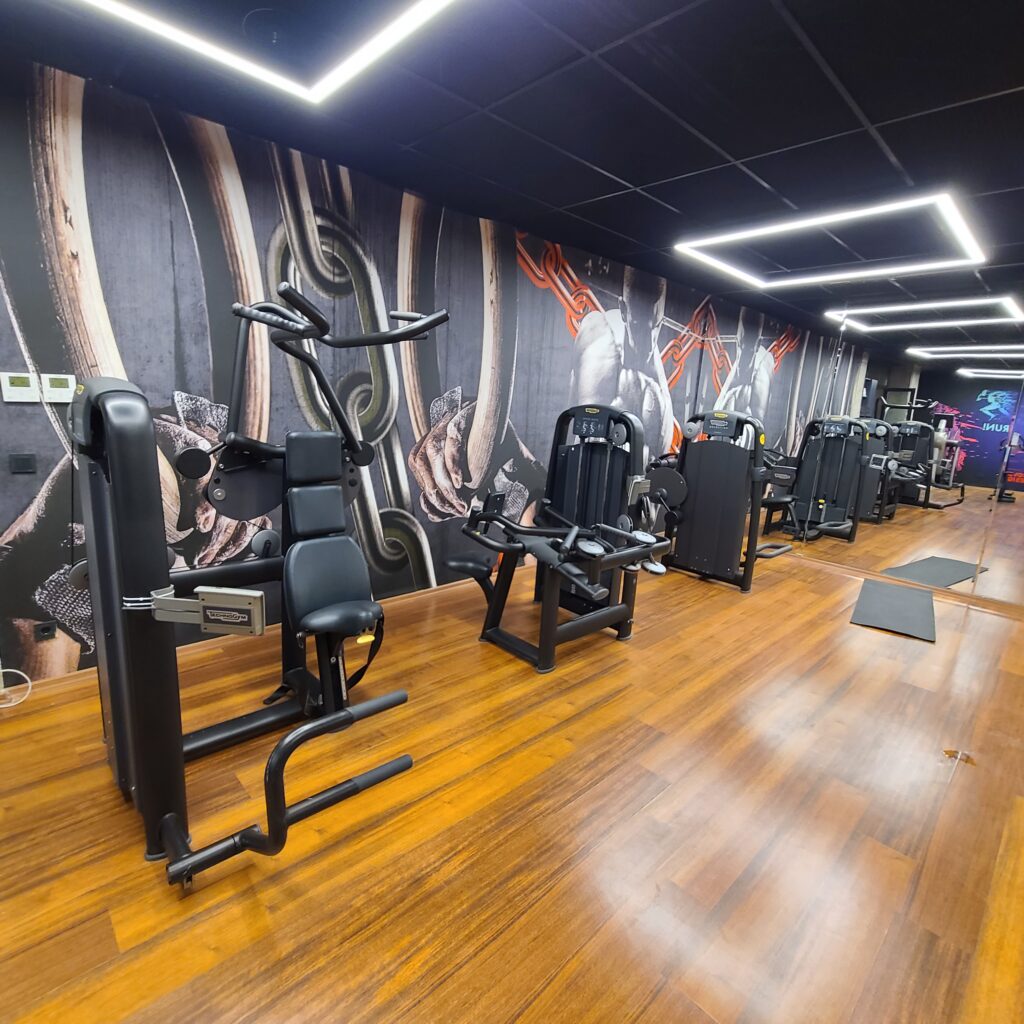 Residence Inn Atasehir- Checkout Complaints
I made a complaint to the hotel manager during the checkout about the fallen door beam situation. I asked for a compensation of at least 15,000 Marriott Bonvoy points. But, ,the manager can only offer me a meager 1,000 points because it's a "technical issue" and happens at a "low category" hotel. I argued that it's more of a safety issue rather than a technical one.
I guess a potential cracked skull is worth less than $10…
I didn't want to spend much time arguing because I had to catch my next flight. I accepted the points because it was better than nothing, but it still felt insulting.
Conclusion
My stay at the Residence Inn Atasehir was just bad. The location is just not interesting, and it's too far to get to the more lively parts of Istanbul. Sure, I can be criticized for picking the hotel in the first place, but at the same time, there was that fun factor of going somewhere you don't do research on and go with the flow.
Besides that, I think it would've been an okay stay since I appreciated the kitchen as a sort of a break from that travel lifestyle of going out and eating out. But, after the fallen door beam situation, the stay experience just became really uncomfortable. Still, I'm glad that nobody was hurt at the end, but the way the staff handled it were disappointing, and the meager 1000 Marriott points compensation was straight up insulting. I absolutely don't have any reason to go back here again.
Overall Rating