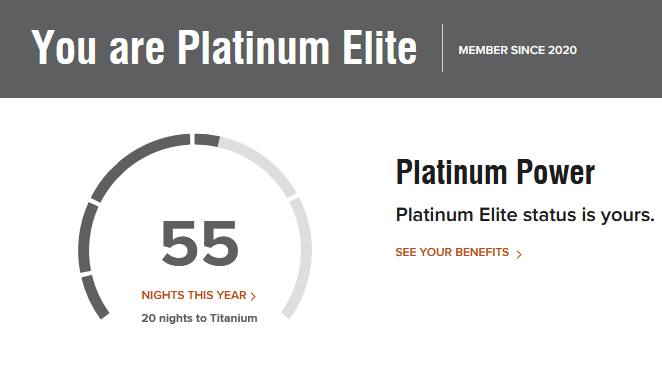 How to Easily Get Marriott Bonvoy Platinum Elite Status (30 Elite Nights Boost)
Marriott Bonvoy has added the ability to stack elite nights from two credit cards since 2020 to fast-track your elite status, and makes it much easier to reach status levels that can get you interesting benefits like 4 p.m. late checkout, lounge access, free breakfast, and suite upgrades.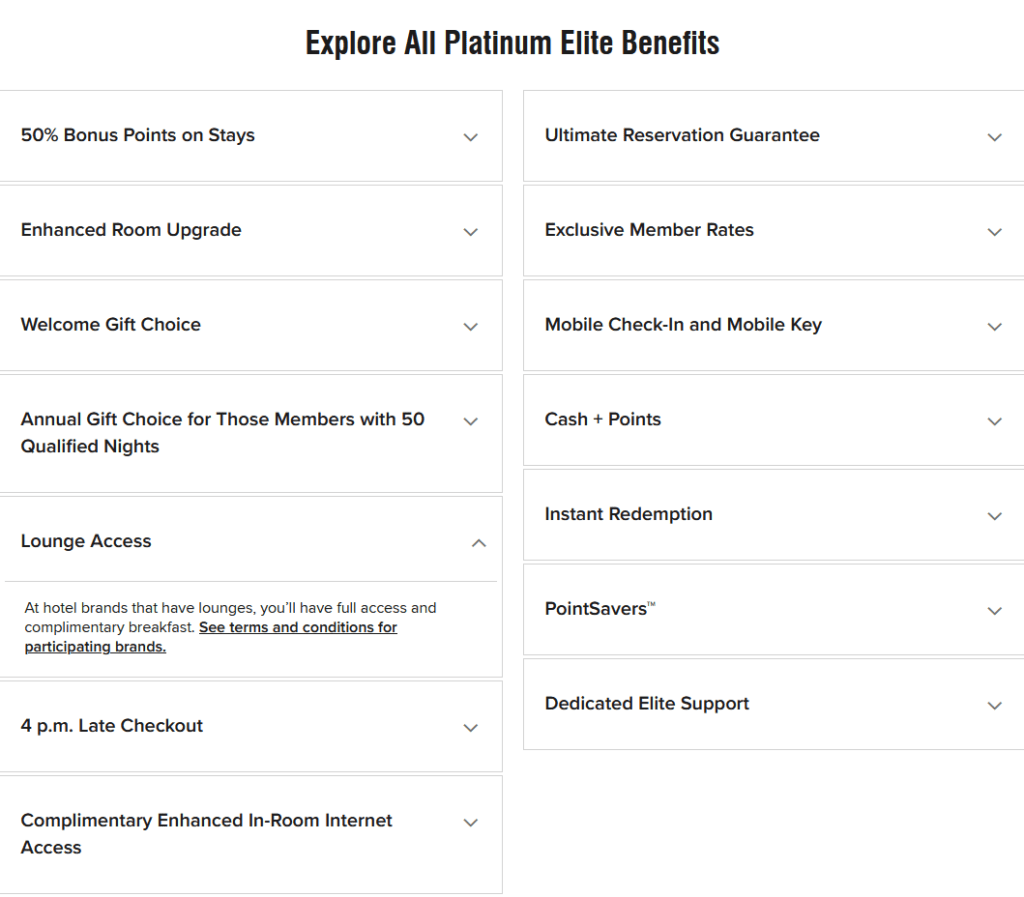 What is an Elite Night?
Elite night is the metric hotel loyalty programs use to track how many nights you've stayed at a hotel chain. Typically, there's a certain amount of elite nights you need to have to reach a higher status that come with more meaningful benefits.
In Marriott's case, their meaningful benefits begins when you reach Platinum Elite status. Normally, Platinum Elite can be achieved by staying 50 qualifying nights in a calendar year. Staying 50 nights at a hotel can be tough for many people, but there are easy shortcuts in getting there through credit cards.
Marriott Bonvoy Credit Cards
By signing up for US co-branded Marriott Bonvoy credit card issued by American Express and Chase, you can start every calendar year with 15 elite night credits. List of cards that grant you 15 elite nights are:
Marriott Bonvoy Boundless Card
Marriott Bonvoy Bold Card
The Ritz-Carlton Rewards Card
Having 15 nights to start every year is definitely helpful, resulting in you needing to stay 35 nights to qualify for Platinum Elite status instead of the full 50 nights normally. But, staying 35 nights can still be challenging which will bring me to my final point on elite nights.
Combining US Personal & Business Credit Card
Having multiple Bonvoy credit cards won't necessarily let you stack multiple 15 elite night credits from the listed credit cards above. For example, having both the Marriott Bonvoy Boundless and Bold would still only earn you 15 elite night credits as Marriott doesn't allow you to stack elite nights earned from personal credit cards.
This is where the business credit card comes in. Currently, the only available business credit card that's available is the Marriott Bonvoy Business by American Express. By combining a US personal credit card and a US business credit card, you can stack elite nights on both cards totaling to 30 nights every year!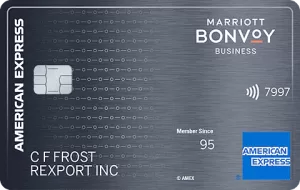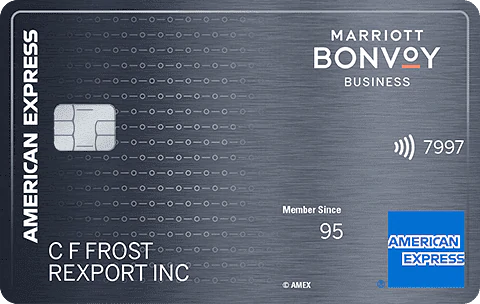 Only a combination of both US personal and business card works. Hypothetically speaking, if you have a Japanese personal Marriott credit card (funnily enough, it's still referred as the SPG card) and a US business card, your elite night will stay as 15, and not 30.
Related read: How to Easily Get Approved for A Business Credit Card with No Business
Marriott One-Lane Rule
The Marriott "One-Lane" rule is definitely an important rule to be aware of when it comes to signing up for a Marriott Bonvoy credit card. Because Marriott cards are issued by both American Express and Chase in the US, there's an issue with signup bonus eligibility.
Basically, if your first Marriott Bonvoy credit card is from Chase, then you're only eligible for the signup bonus of Marriott Bonvoy credit cards issued by Chase. After that, then you must wait 24 more months after you received your last signup bonus from a Chase Marriott credit card.
This brings me to the recommendation that you should take the American Express side first if you haven't had a Marriott Bonvoy credit card yet. The sole reason is because American Express is the only other issuer with a portfolio of both personal and business credit cards on their Marriott Bonvoy lineup including the Brilliant and Business.
If you already have a Bonvoy card from Chase, then you want to make sure that at least 24 months have passed since you last received a signup bonus from your last Chase Bonvoy card. I do recommend waiting by then as the signup bonus is very likely to worth more and American Express has a lifetime policy on their signup bonuses. Signing up when you're still under 24 months after receiving a signup bonus from Chase will lock you out of the signup bonus from American Express side for life.
The Brilliant Business Combo
By acquiring Bonvoy cards from American Express, then the only options are the Brilliant and the Business Card. The American Express side does come with hefty annual fees compared to Chase. The Brilliant and the Business boast $450 and $125 annual fees respectively. But, Marriott cards with annual fees bring benefits that would make up their annual fees without any spend outside of hitting their signup bonuses because of their free night awards that you'd get every cardmember anniversary. Thus, making both cards worthy to open year over year and easy to retain value.
By combining both cards, you will start each calendar year with 30 elite nights to make it easier to reach higher status. 30 elite nights also passes the threshold for Gold Elite status, which requires at least 25 nights of stays per calendar year to qualify. Since the Bonvoy Brilliant already defaults you to Gold Elite, this is a moot point. But, by combining the Chase Bonvoy Boundless with the Amex Bonvoy Business, you will qualify for Gold Elite because both the Boundless and Business grants you Silver Elite status instead.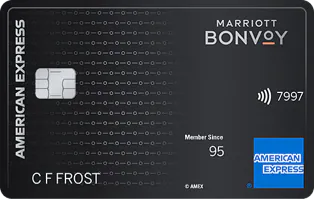 The Bonvoy Business is the strongest earner out of all the cards in the Marriott card lineup thanks to the 4x multiplier on restaurants, gas station, wireless telephone, cable and internet services, and shipping all sold on the U.S.
Despite of that, I wouldn't use this card to spend even on the mentioned categories as your spend is better focused on cards with transferable currencies like the American Express Gold Card, American Express Blue Business Plus, Citi Premier, and the Chase Freedom lineup.
The free night certificate from the Bonvoy Business is comparable to the Boundless Card from Chase with the 35,000 points certificate. Although the Business has a $125 annual fee compared to the Boundless' $95 annual fee, you're basically paying $30 more dollars per year to earn the ability to stack 15 more elite nights! This is definitely a worthwhile pursuit to chase if you're interested in having higher status and better treatment on your Marriott stays.
Conclusion
Combining a US personal and US business Marriott Bonvoy cards allows you to reach Platinum Elite for just 20 nights per calendar year! This is useful for those who want high-level hotel benefits who couldn't quite reach 50 or even 35 nights per year.
Platinum Elite is where the benefits and treatments start to get interesting, especially on international properties like Europe, Asia, and Middle East. This is simply a US-only advantage that really should be on your radar if you often stay at Marriott properties to leverage the amazing credit card benefits offered at home in the US and to then live like kings or queens on your suite temporary stays abroad!
If you are interested in the Marriott Bonvoy Brilliant and Business Cards to earn easy 30 nights every year, please consider using the links below to also help support this website. Thank you very much for reading and your support!