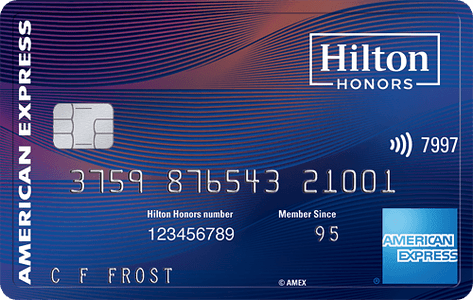 Advertiser disclosure: This post may include affiliate links (including sidebar banners) in which this site may receive compensation if a purchase is successfully made (at no extra cost to you) after being redirected from here. Thank you for your support!
Spending with Hotel Credit Cards… Should You Do It?
With the recent news of upcoming changes to the Marriott Bonvoy and World of Hyatt programs, it's a good time to discuss about earning hotel points through credit card spend. Even before the upcoming changes that eventually lead to dynamic pricing, earning hotel points through credit card spend has generally yield mediocre returns because of their lower value and less flexibility. I will explain the opportunity costs in spending with hotel credit cards over cards with transferable points and even cashback.
Weak Spending Multipliers
Hotel credit cards don't have competitive spending multipliers on spend you'd normally do in your daily lives like dining, groceries, utilities, and gas.
For this post, I'll focus on the big 3 hotel chains Hilton, Marriott, and Hyatt. Here are some examples of the highest multipliers that hotel cards offer on what you'd normally spend:
Hilton Aspire earns you 7x Hilton Honors points on US restaurants
Hilton Surpass earns you 6x Hilton Honors points at US gas stations and US groceries
Marriott Bonvoy Business earns you 4x Marriott Bonvoy points on US restaurants, wireless and telephone service providers
World of Hyatt Visa earns you 2x World of Hyatt points on restaurants
Compared to cards with transferable currencies and cashback, there are:
Chase Sapphire Preferred (3.1x Chase Ultimate Rewards on dining)
Citi Premier (3x Citi ThankYou on dining, groceries, and gas)
American Express Gold Card (4x American Express Membership Rewards on dining & groceries)
American Express Blue Business Plus (2x American Express Membership Rewards on every purchases up to $50,000 per year)
Citi Double Cash (2% cashback on everything)
Chase Freedom Unlimited (1.5x Chase Ultimate Rewards on everything)
Don't forget that the transferable points are also partners with the hotel loyalty programs at 1:1 ratio.
American Express partners with Hilton Honors and Marriott Bonvoy
Chase partners with Marriott Bonvoy and World of Hyatt
Although it's usually not recommended to transfer points to hotel points because you're transferring a more valuable currency to a less valuable one. At least, the option to do so is there, so your points are not locked in to a single program and they can be useful to top off your points for certain redemption.
However, the exception of transferring Chase Ultimate Rewards points to World of Hyatt still provides good value out of all the hotel transfer partners, in which I'll explain later down the post.
Points Valuation
Hilton Honors
On the Hilton side, the multipliers appear big visually, but out of the 3 big hotel chains mentioned, Hilton Honors points have the weakest value.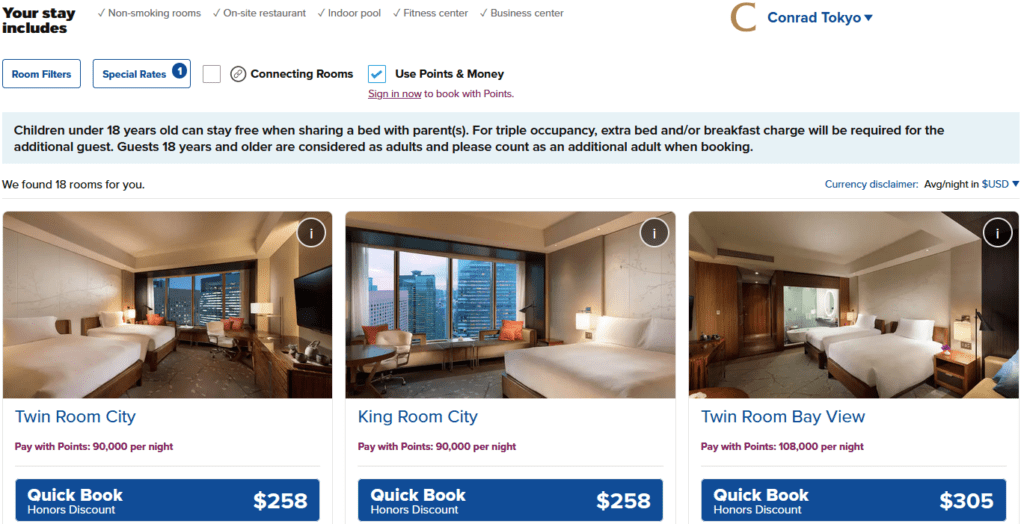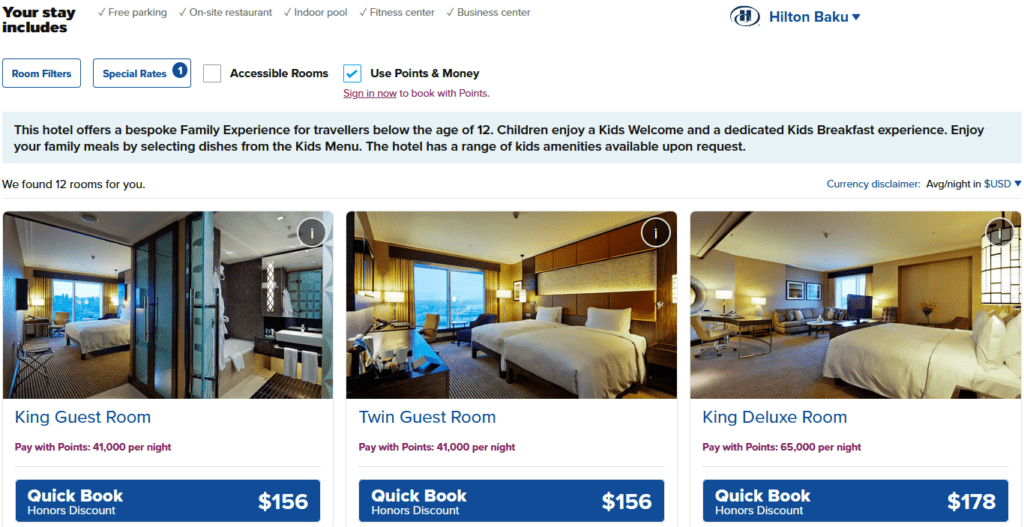 Hilton Baku offers better redemption value at ~0.38 cents per point, but it's still pretty weak overall.
Those are just a few examples, but it's generally to be expected out of Hilton Honors.
Marriott credit cards have lower earning power than Hilton credit cards, but their points have slight higher value overall. The problem is that each point in general is still less valuable than what you'd earn on cashback cards.


World of Hyatt

World of Hyatt credit cards have the lowest spending multiplier out of the big 3 hotel chains, but each of their points have the most redemption value. Because of this, transferring Chase Ultimate Rewards points to World of Hyatt is a popular thing to do, and rightly so.

With the seemingly trend of hotel loyalty programs naturally progressing to moving away from award charts and to moving towards dynamic pricing models, the valuation of hotel points are looking grim for aspirational properties in the future.
Hotel Credit Cards Are Mediocre for Hotel Spend
Even though hotel credit cards give the highest spending multiplier on hotel stays and purchases made on their properties, they're unfortunately not that great. Let's take a look of the multipliers of hotel stays made from hotel credit cards:
Hilton Honors Aspire (14x on Hilton stays)
Marriott Bonvoy Brilliant (6x on Marriott stays) (review)
World of Hyatt Visa (4x on World of Hyatt stays)
Out of all the hotel credit cards, Marriott gives the weakest multipliers for hotel spending, while Hilton and Hyatt are about head-to-head against each other based on the points valuation of the hotel programs.
On a side note with Hyatt, there's not much point on spending with their co-branded credit cards because Chase Ultimate Rewards earning cards can already transfer to World of Hyatt at a 1:1 ratio rate with better spending multipliers overall.
Then, there are mid-range and premium travel cards in the market that offer competitive multipliers for hotel stays like:
Chase Sapphire Reserve (3x Chase UR on travel, including hotel stays)
Chase Sapphire Preferred (2.1x Chase UR on travel, including hotel stays)
Citi Premier (3x Citi ThankYou on hotel stays)
American Express Blue Business Plus (2x MR on everything)
American Express Green Card (3x MR on travel, including hotel stays)
American Express Platinum Card (5x on prepaid hotels, if included under Fine Hotels & Resorts and The Hotel Collection)
Some cards provide less value on paper like the Amex Blue Business Plus, but the tradeoff is more flexibility because you're earning Amex MR points instead of hotel points and the option to transfer to hotel partners if you have to.
Actual Hotel Stays Earn You the Most Hotel Points
The reality is that staying at actual hotels is your biggest source of earning hotel points. Whenever you signup for a hotel loyalty program and book paid hotels directly, you earn base points along with elite status bonus that you get from hotel credit cards.
Hilton Honors base rate is 10 points per dollar spent on Marriott hotel stays
Marriott Bonvoy base rate is 10 points per dollar spent on Hilton hotel stays
World of Hyatt base rate is 5 points per dollar spent on Hyatt hotel stays
Then, highest tier of elite status that you can get from credit cards are:
Diamond status from Hilton Honors Aspire (100% bonus points), totaling 20 points/dollar
Gold Elite status from Marriott Bonvoy Brilliant (25% bonus points + welcome points of 250-500 points per stay depending on the property), totaling 12.5 points/dollar and a small bonus
World of Hyatt Discoverist status (10% bonus points), totaling 5.5 points/dollar
Not to mention that these programs usually run promotions of earning double or even triple points for your stays.
What's the Point of Hotel Credit Cards?
Based on my observations, the point of hotel credit cards (pun intended) is to not use them to rack up as many hotel points as possible. Their main allures are their passive benefits that come with them even without putting a single cent of spending outside of hitting their signup bonuses.
Passive benefits like free night awards, automatic elite status, yearly hotel statement credits, and elite night credits (to help fast track to even higher elite status) generally more than make up for the annual fees.
However, there are specific uses on spending with hotel cards like topping off your points for redemption in a short-term future. They also do count as "qualifying activity" that will prevent your hotel points from expiring. The World of Hyatt Visa from Chase at least incentivizes users to spend more on their card to get extra elite nights (2 elite nights every $5000 spend) that could come in handy to top off a requirement to reach the next level status without having to stay at a hotel.
Elite Status is the Game to Play?
Hotel points that can be redeemed for free nights is just one aspect of hotel loyalty rewards. So far, I've made the arguments on why you shouldn't chase hotel points through co-branded hotel credit cards, and try to find good cash deals on hotels while earning points from the stays to then redeem for aspirational trips down the road.
The other side of hotel rewards are the elite status benefits. Pretty much all hotel loyalty programs will have status benefits of some kind.
The question to ask now is if hotel elite status is worth it to you. Elite status benefits may come in form of late check-out, free breakfast, potential free room upgrades, and of course, higher points earning ability. There are some ways to get the most out of elite benefits.
Their benefits are generally easier to use on international travels. This is due to the fact that the US is the best country to be at to leverage hotel status through just having credit cards. But in the US, elite status' value may be diminished if a hotel credit card makes it too easy to use the elite status benefits like the Hilton Aspire giving automatic Hilton Diamond status. So that's a little bit of the double-edge sword situation. There's a saying "If everyone's elite, then no one is elite."
The types of properties you want to stay at is also important to consider. Elite status benefits only gets better on the more upscale and luxurious properties than the standard Courtyards and the Hampton Inns. Elite members can definitely benefit a lot from free breakfasts if they're staying at resort-type properties where breakfasts are expensive and no other options on food like the resorts at the Maldives, than if they're staying at an average Fairfield Inn with mediocre breakfast.
My Elite Experience
For me personally, I find late checkout to be one of the most valuable benefits as I can travel at a more relaxed pace and have no issues with check-in timing so I can hotel hop to try out different properties. Admittedly, I also enjoy the thrill and challenge of asking for suite upgrades to see if I could get some killer rooms for free just by asking!
As of now, I'm a Marriott Platinum Elite, and I'm basically guaranteed a 4 p.m. checkout at most properties without requiring too many nights in a year. It's all thanks to certain credit cards that I'm able to qualify for Platinum Elite on Marriott Bonvoy for just 20 nights a year!
Conclusion
Spending on hotel credit cards don't provide good value because of the opportunity costs of earning transferable currencies instead that has more value than hotel points with the ability to transfer into them in the future in case of a top-off requirement for a redemption.
It appears that the better way to play the hotel rewards game is to leverage credit cards for elite status (especially for international travel) to get better benefits and experience on your hotel stays instead of getting as many free nights as you can, even before the eventual devaluation towards dynamic pricing model on all hotel loyalty programs.