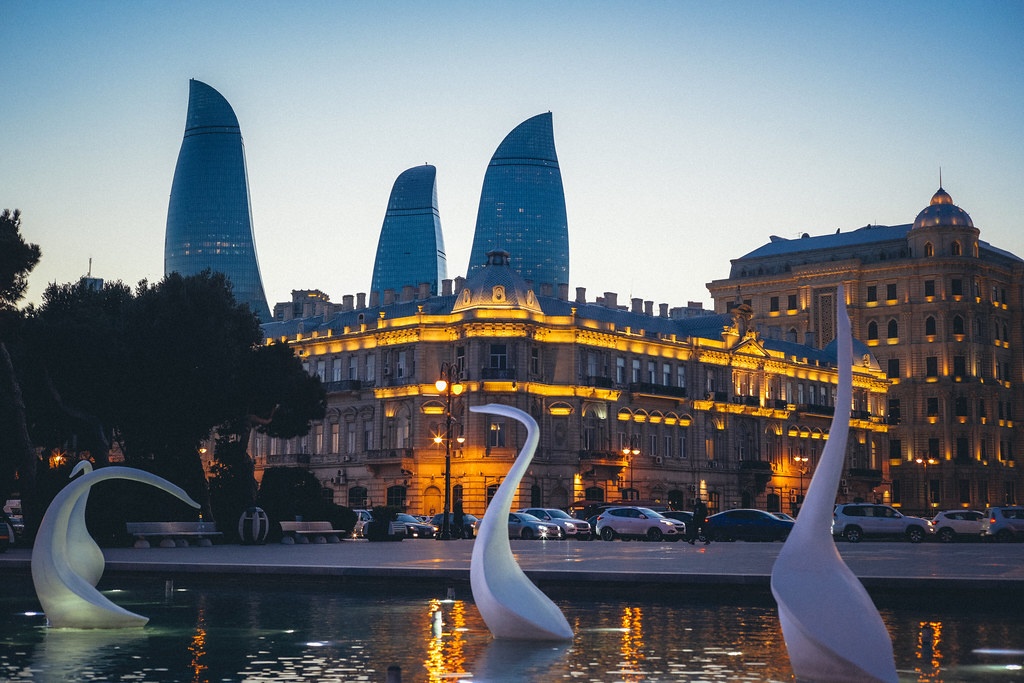 Thanksgiving in Baku? Not Quite Turkey
I've been itching to travel internationally ever since before the pandemic hit. As global vaccination rates have improved, some countries are opening up to American tourists.
I recently turned a US citizen, but did not expect my passport to arrive so soon even though I only paid regular rates for the process, and not the expedited one. It seemed to generally take 4 months to arrive after application, in which I did on September.
Anyway, Baku, Azerbaijan will be my next destination this upcoming Thanksgiving Week!
Why Baku? Here are my reasons:
Great Flight Deal on Cash to Baku

Initially, I wanted to go to Istanbul and also try out Turkish Airlines on Business Class with points along the way. But unfortunately, award availability for Turkish Airlines has been pretty much nonexistent from SFO and I would have to reposition to another airport just to potentially try it. Sadly, I'm also not flexible enough to try it for the time being.
As the dates close in around Thanksgiving Week, flights around North America are quite expensive on cash during the time where many people are flying to their families to celebrate Thanksgiving.
Flights on Economy Class can go up to $1000 for a round trip! That's insane for domestic flights or international flights to neighboring countries like Canada and Mexico.
Anyway, I randomly stumbled across flights to Baku since Azerbaijan is one of the countries currently open to American tourists with no quarantine requirements.
Oh boy, I found a flight at a "hidden city" cash rate, except I don't plan to skip the last leg to Baku to go to Istanbul. It's too risky anyway.
I snagged a great flight deal of $711.47, including tax, on a round-trip ticket to Baku (GYD) from San Francisco (SFO) in Economy Class from 11/19 to 11/27. I've seen it go upwards of $1700! So glad I've secured it before that happened!
This deal doesn't appear to be gone until around March 2022, so don't feel missing out! Weather will be a bit cold for a Californian like me, but adrenaline is pumping when travel arrives!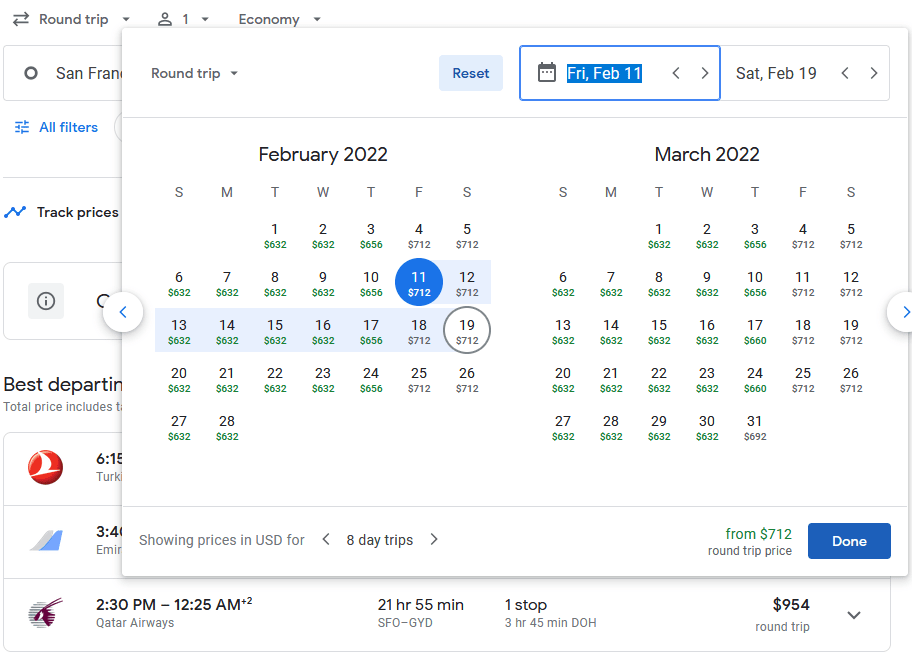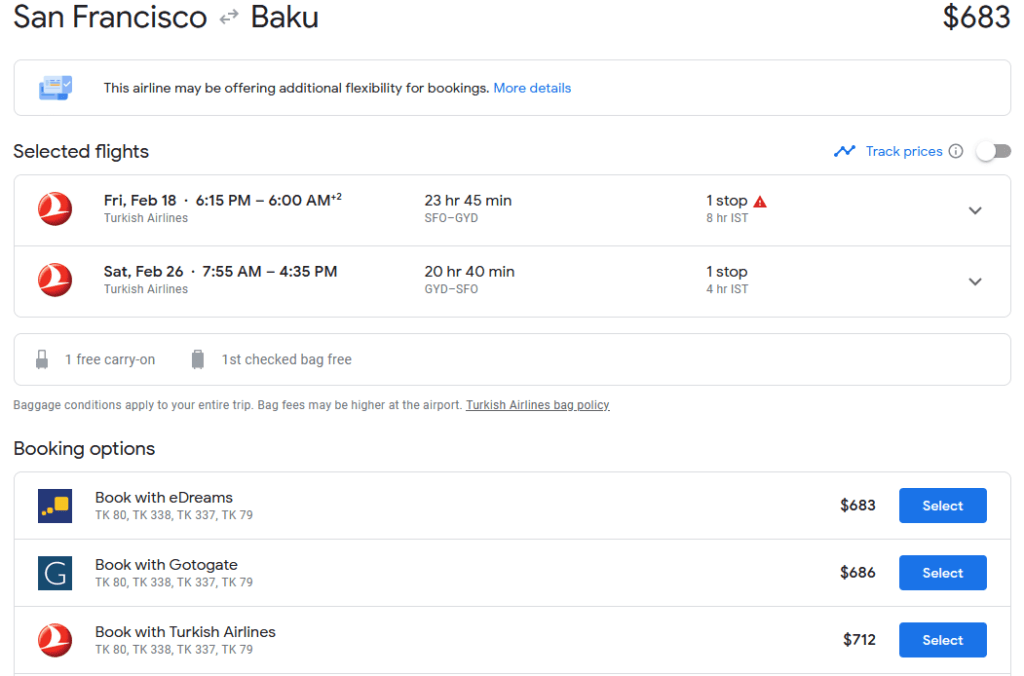 Related read: When to Pay with Points or Cash on Your Travels: 3 Things to Consider
The cash rate looked tempting at the time, and led me to pull the trigger on the flight deal. It's also a great time to increase the progress on the sign-up bonus for the Citi Premier that I got a month ago.
The fare I bought sadly isn't valid for earning points on a Star Alliance partner. But, I can earn Turkish Miles from this fare, in which I can see myself using in the near future.

There's an 8 hour layover on Istanbul (IST), in which I'll try to get some sleep in to help reduce jet lag symptoms. Or, I could check out the IGA Lounge (part of Priority Pass) there to chill and possibly get more writing done. I'll try to use my time at the airport to adjust to the new timezone, which is better than doing it while on the destination. I know it's probably not enough, but it's better than nothing I guess.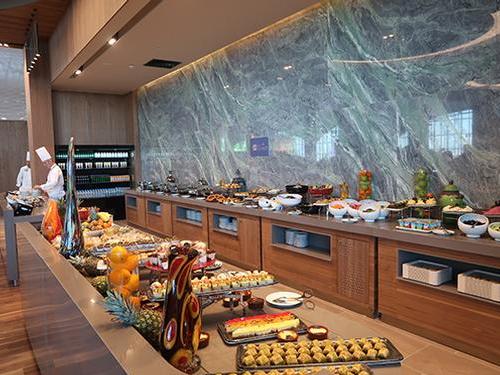 Less Covered Region
I've told a couple of people about my upcoming trip to Azerbaijan, and the responses has been overall mixed. Here are some of the responses:
"So random!" (I agree)
"Where's that?" (Not suprised)
"It's dangerous!" (I think the media in general has unfair representation of Muslim majority countries, even though Azerbaijan is a secular country.)
"It looks so pretty from the pictures!" (I definitely agree!)
The thing is, I don't know how a country's like without ever going there. I think it's unfair when people make preconceived notions about things just because of what they've seen or heard from the media without experiencing them for themselves. Of course, I'm aware that six nights in a country alone won't even barely scratch the surface of a country, but at least my impressions will be different compared to just looking at the pictures, watching videos, and reading about it.
From what I've read and researched, Baku appears to be safe for foreign tourists. I just need to stay away from the Nagorno-Karabakh region due to a conflict, which should be advised to all foreign tourists! It's also quite far from Baku anyway.
Caucasus regions appear to be less covered in the travel niche, including the credit cards and points and miles space. I hope I can contribute my part in bringing more exposure to these less-known countries. Besides, it's just the type of person I am. I'm intrigued by the roads less traveled!
Hotels I'll Be Staying At
I will stay at 2 different Marriott properties including Courtyard Baku and JW Marriott Absheron Baku.
Courtyard location appears to be close to many of Baku's attractions like the Old City, Fuzuli Park, Nizami Street, and Flame Towers, in which I'd love to see on my first days at Baku.
Then of course, I like to leave the best for last on the JW Marriott. Hopefully, I can get a room with the sea view to marvel at the Caspian Sea while trying to get the most out of my newly acquired Marriott Bonvoy Platinum Elite status!
I will make sure to do reviews on both properties!
Related reads: Courtyard by Marriott Baku & JW Marriott Absheron Baku Reviews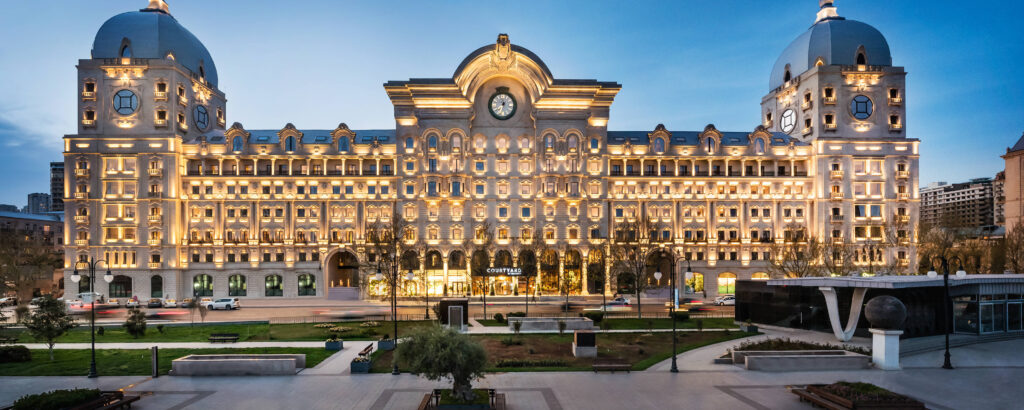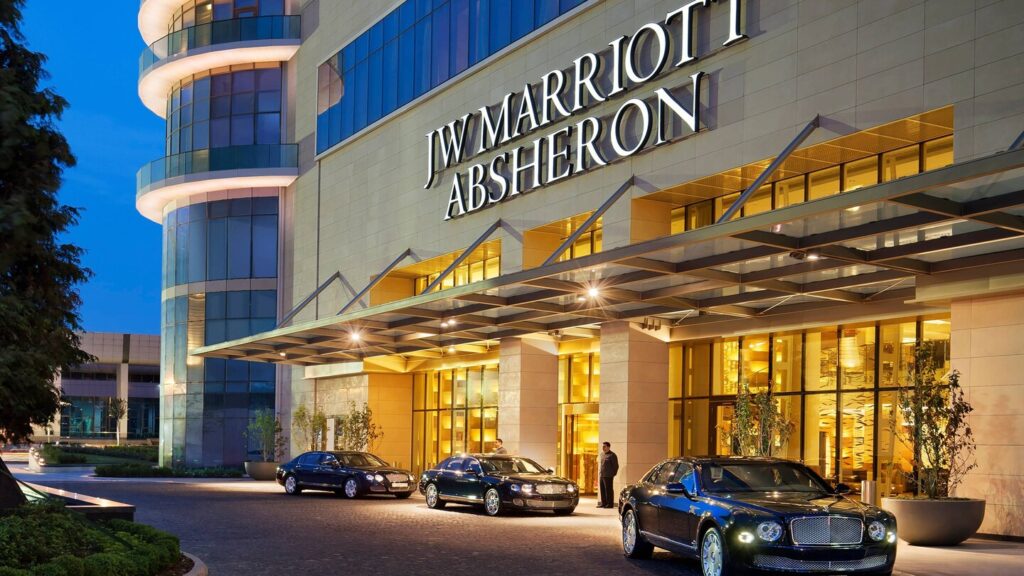 Conclusion
I'm excited to finally travel abroad again after unexpectedly receiving my US passport earlier and snagged a nice deal on the flights, especially during the busy times on Thanksgiving. I also can't wait to write and share many of my experiences at Azerbaijan here at Seal the Deal Travels. Stay tuned for more posts coming about Baku and its surroundings!