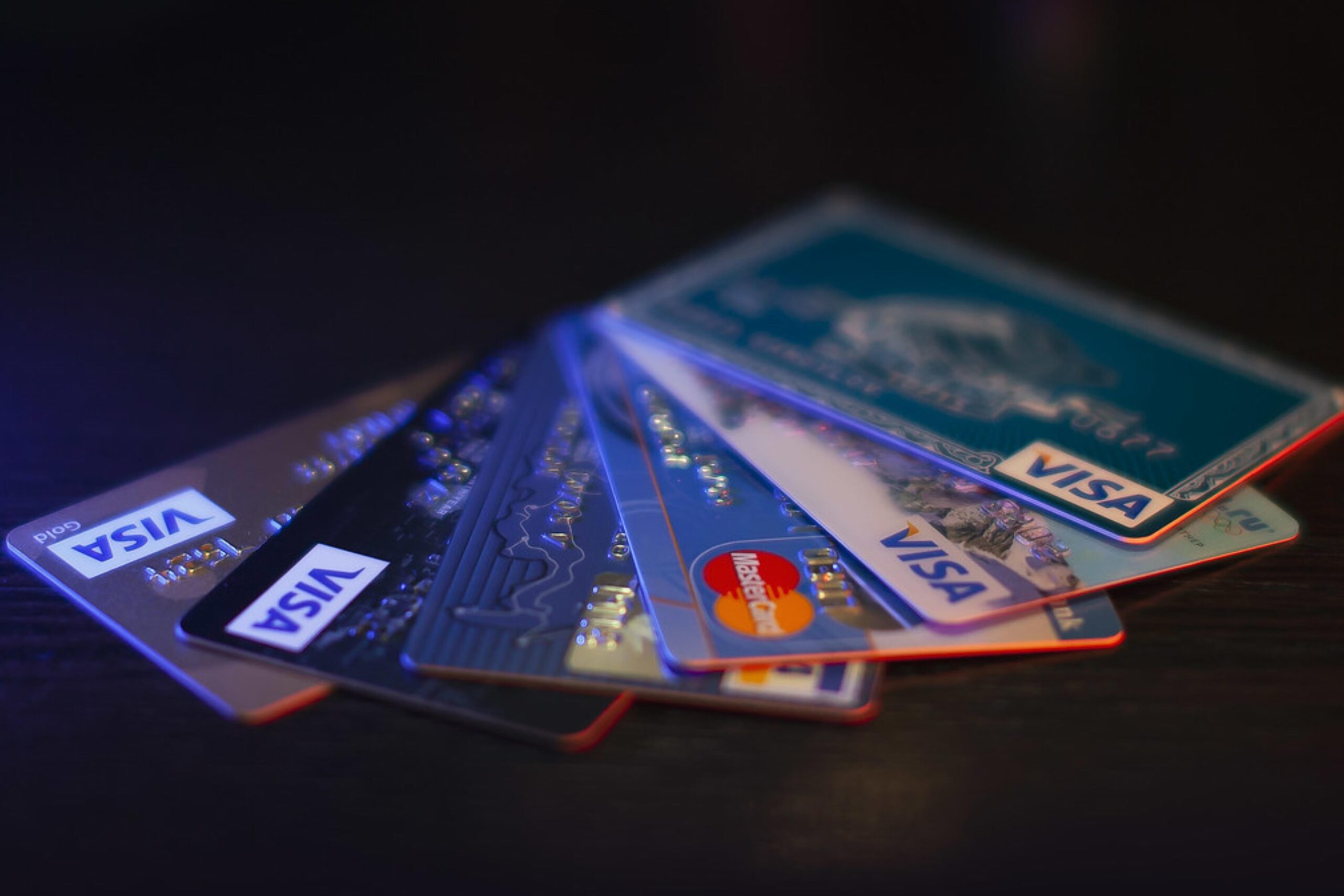 Advertiser disclosure: This post may include affiliate links (including sidebar banners) in which this site may receive compensation if a purchase is successfully made (at no extra cost to you) after being redirected from here. Thank you for your support!
Pay with Points or Cash on Travel?
There's a conundrum in the points and miles game, and that is "when to pay with points or cash." The point (no pun intended) of earning credit card points is to redeem them later for free flights and hotels and save a bit of money. But, there are certain circumstances when paying with cash makes more sense and I'll outline the reasons why.
Bad to Mediocre Value Proposition
Sometimes, paying with points have terrible to mediocre value. There are times when you really shouldn't use points to book that trip.When redeeming flights or hotels with points, there are still fees that you have to pay with cash. It mostly depends on which airline(s) you fly with or the hotel you're staying at. The ones with very small fees are the most desirable, but there are times where you have to pay the ones ranging in the hundreds range because it's unavoidable that you have to use a certain airline.
Some hotels charge a resort fee per night on top of free night certificate or points redemption, but the resort fees are far and between and heavily depends on the property you're staying at so it's not much of an issue. Some locations don't even charge you taxes!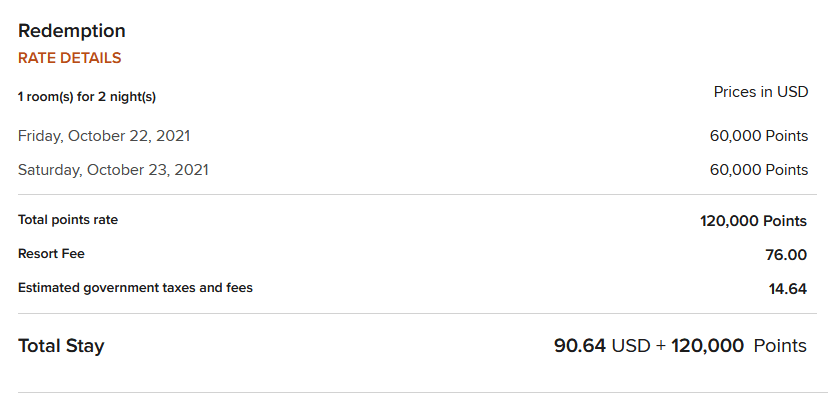 For airlines, it's another story. Taxes and fees will be imposed no matter what including government and airport taxes. But the worst culprit of all is the fuel surcharges. With all of the fees combined, we're talking about the range of $50 to ~$1000's!
Let's take a look at one example. Let's say we're going from San Francisco to Istanbul next month in November during Thanksgiving Week in Economy Class. I will use ANA points as an example, as it's one of the more solid ways to redeem points for US to Istanbul on round-trip.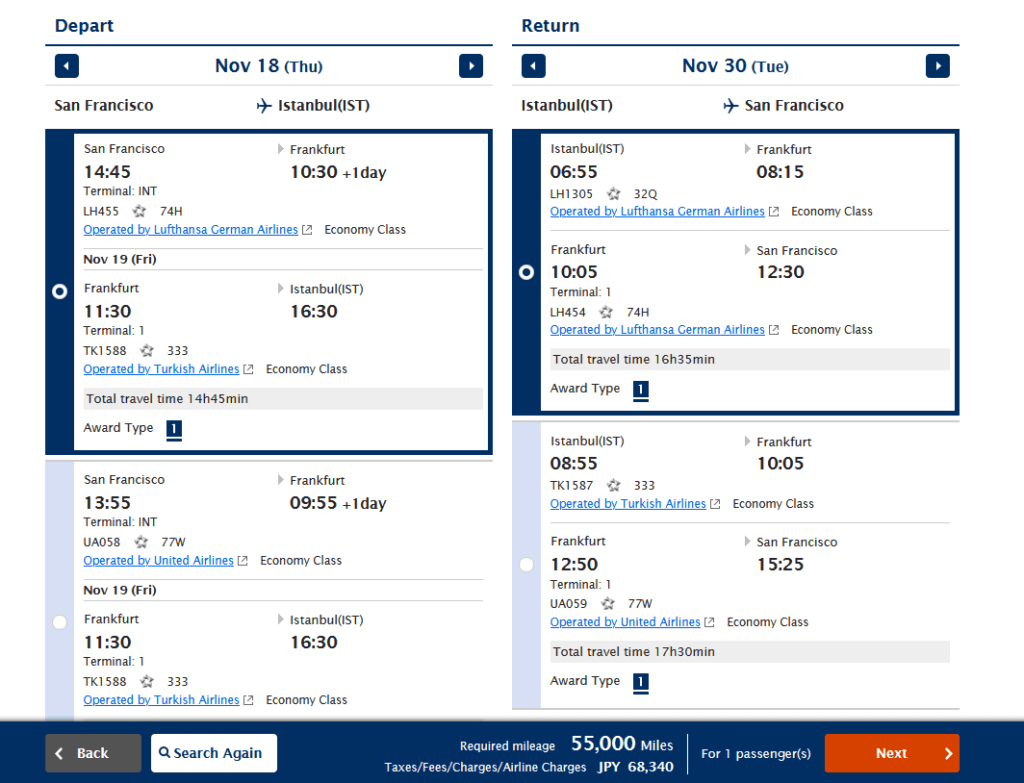 The selected flights above offer the shortest travel time. But, it comes with a ridiculous fee of 68,340 Yen, which would translate to roughly $600! It's because of Lufthansa that's notorious for charging very high fees on award flights, so they're one of the airlines to avoid when it comes to redeeming your points for free flights.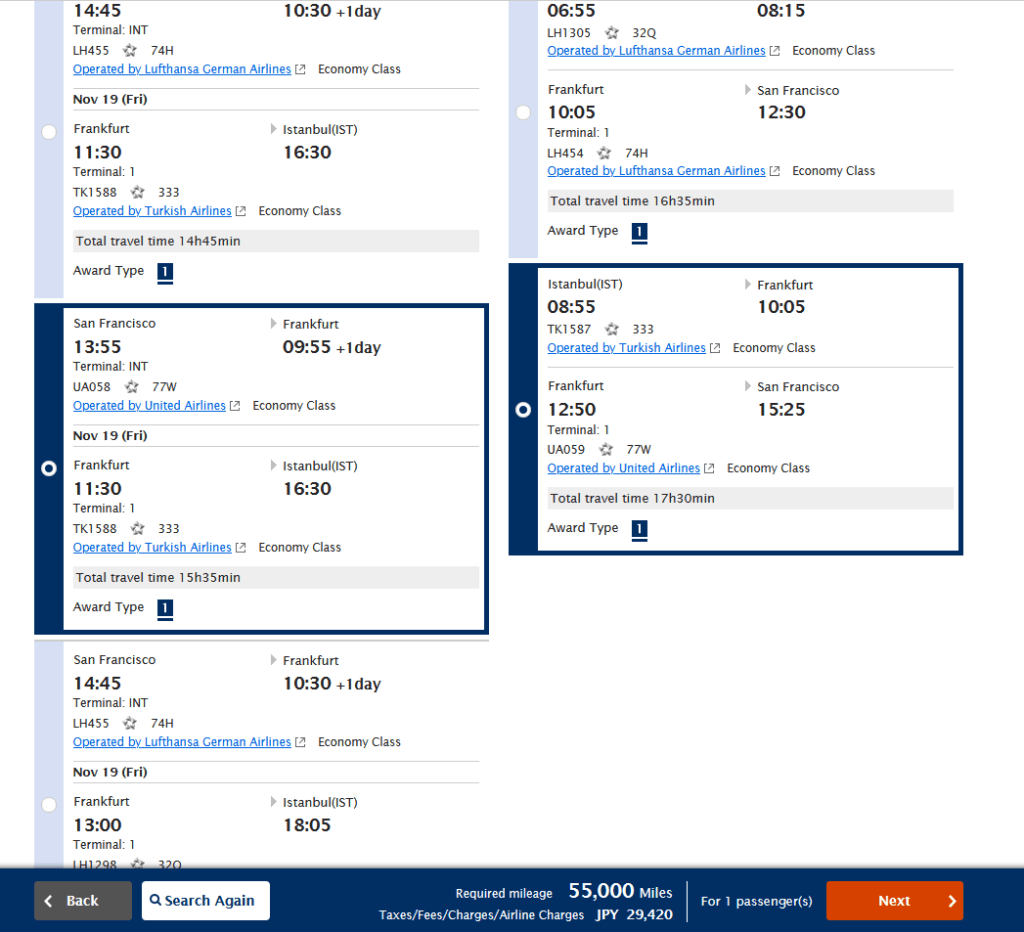 Next option to look at is where you're flying on United and Turkish Airlines on the flight segments. Notice that the fees are now around half off than with Lufthansa. Even then, the value proposition isn't the greatest compared to the cash price.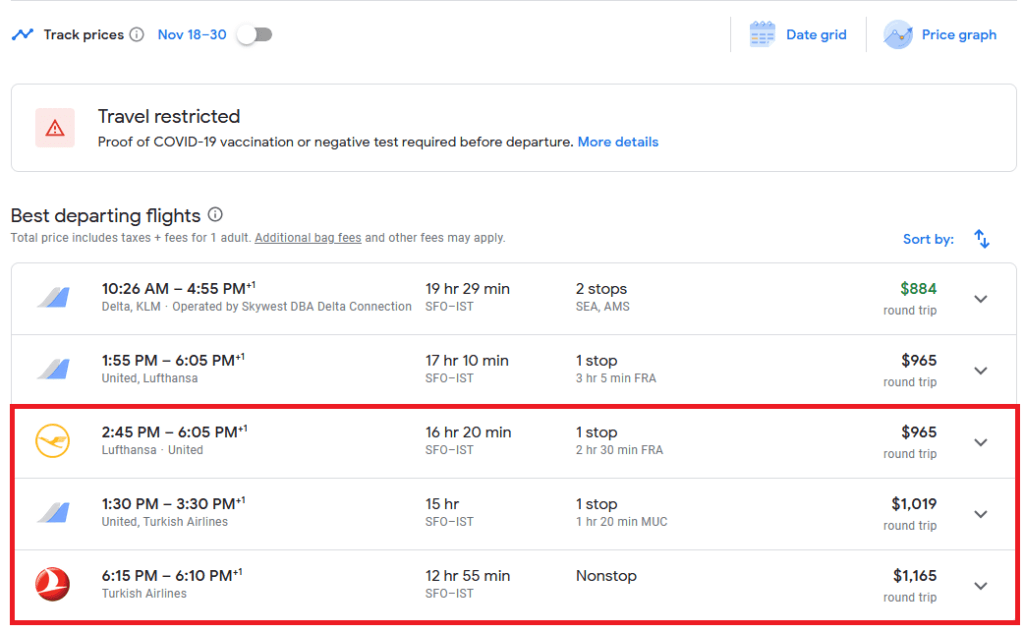 The irony is that Lufthansa ends up being the cheapest when it comes to booking with cash. Flying Turkish Airlines is likely desirable as it's direct, but you run into another problem when it comes to booking with points, in which I'll get into later in the post.
Will all that said, value itself is a subjective matter. Some of you may travel with families, or you rather use your time to do other things than finding award space availability and commit to easier options like redeeming points through special travel portals like Chase Travel Portal, which gives a 25% or 50% bonus on points redemption if they hold the Chase Sapphire Preferred or the Chase Sapphire Reserve respectively.
On paper, points become a lot more valuable when they're redeemed for aspirational trips like ANA First Class round trip to Japan from North America for just 110-120,000 Virgin Atlantic Miles!
To the question "when to pay with points or cash?" The answer I'd go for is with cash in this situation.
Bad Availability
I mentioned another problem that persists when it comes to booking with points. That is finding award space availability. The truth is, while it's exciting to be able to book free flights on points, it's time-consuming and may also take a little bit of luck to find them. If there's no availability on the airline's program or its partners, then the next choices are to redeem at a travel portal or pay with cash.
One way to prepare in the future is to plan far ahead in advance. There's a good reason why flights operated by Lufthansa are abundant with award spaces. No one in their right mind would use their points while paying outrageous amount of fuel surcharge fees!
But then again, some trips do happen spontaneously, and that lessen the chance of being able to use points at their maximum value. Nonetheless, it's not the end of the world if you can't book a trip with points! There's a good silver lining in booking your travels with cash!
Earning More Rewards
Don't forget that you're still earning rewards when paying your trips with cash! As there are travel cards with higher travel spending categories, it's very doable to get at least a 2-5% of rewards back on all of your cash bookings.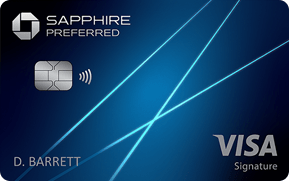 One savvy thing to do on the process is to sign up for a new credit card and have your travel spend hit the signup bonus! If it's a points-earning card, then you'll be able to use those points for a future trip. If it's a cashback card, then some of your travel costs will be offset by the signup bonus. With this way, the cost of your trip doesn't have to be 100% out of your own pockets! Or to put it the other way, this current trip will help pay for your next trip!
Conclusion
Hopefully, the points I bring up (again, no pun intended) helps you think on the decision of "when to pay with points or cash" when it comes to booking for travel. Not being able to use your points for your trips isn't so bad considering that you can still earn rewards or have the banks pay for a good chunk of it along the way! Those spending can may as well be used for future trips that will be more extraordinary thanks to the more points you have now on your arsenal!