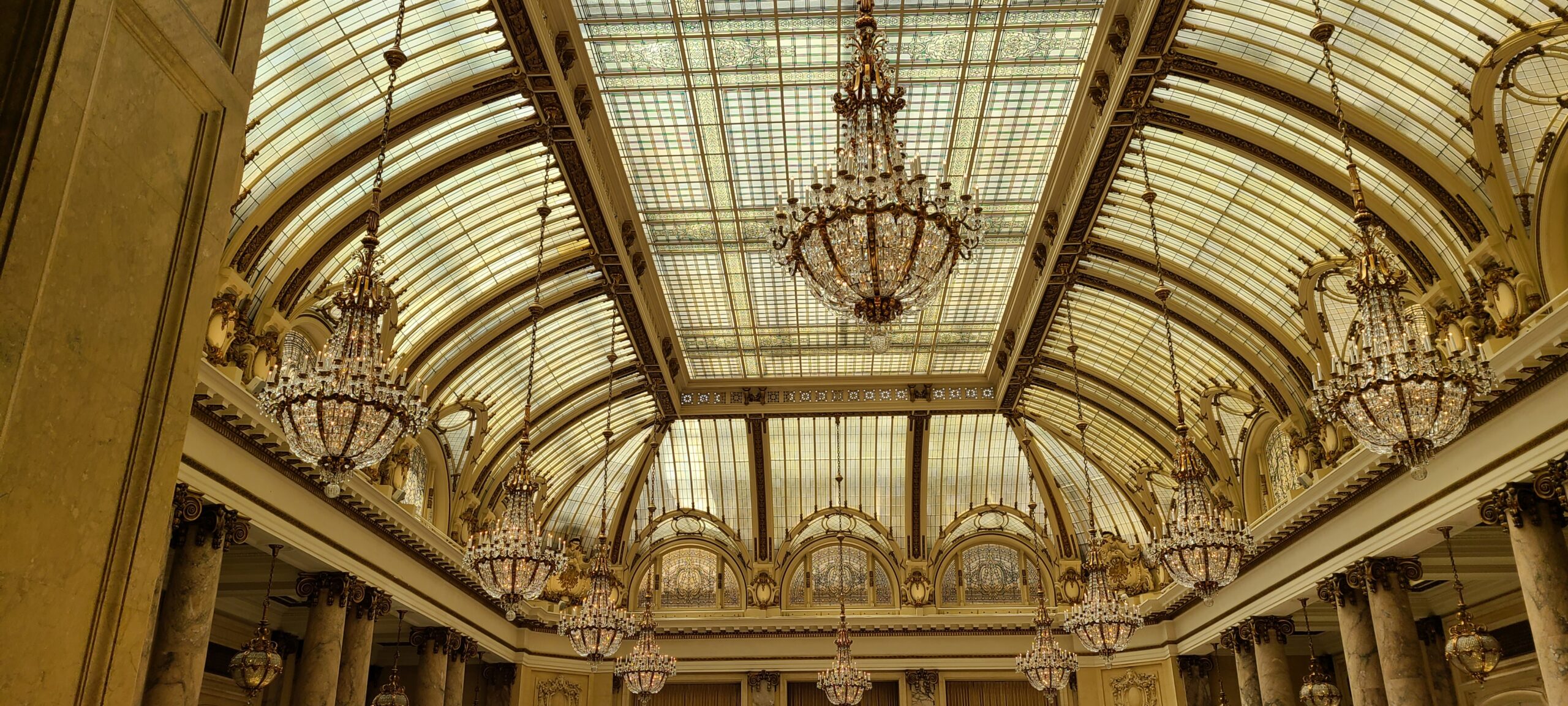 Advertiser disclosure: This post may include affiliate links (including sidebar banners) in which this site may receive compensation if a purchase is successfully made (at no extra cost to you) after being redirected from here. Thank you for your support!
Review: Palace Hotel, Marriott Luxury Collection, San Francisco (2021)
I've stayed one night at the Palace Hotel in San Francisco to test the new $200 Hotel credit from American Express Platinum Card after the $695 annual fee hike.
The Palace Hotel is a historical landmark and one of the Historic Hotels of America. A couple of past Presidents of the United States have stayed at this very hotel. Therefore, I expected a vintage vibe from this hotel. It's also a part of the Luxury Collection, a soft-brand of distinct luxury hotels that plays in part of the Marriott Bonvoy loyalty program.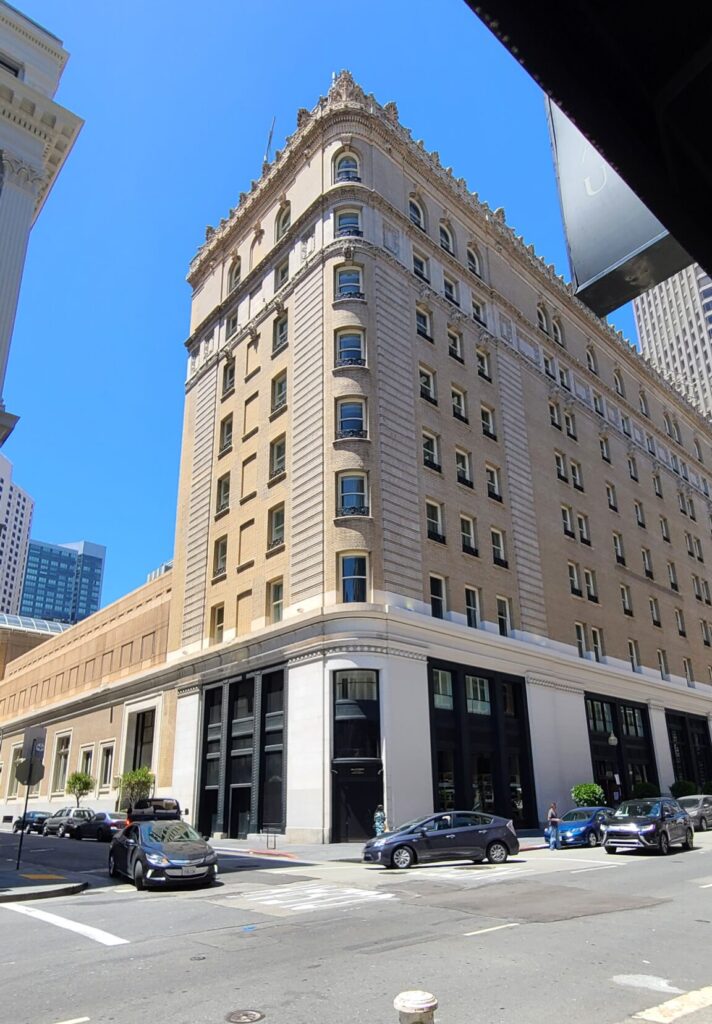 Palace Hotel, a Luxury Collection, San Francisco

– Location
The Palace Hotel is located by Market Street of San Francisco where it's easy to get around town through public transportation. Not to mention that the hotel is also right in front of a BART station that allows you to go to other parts of the Bay Area outside of San Francisco.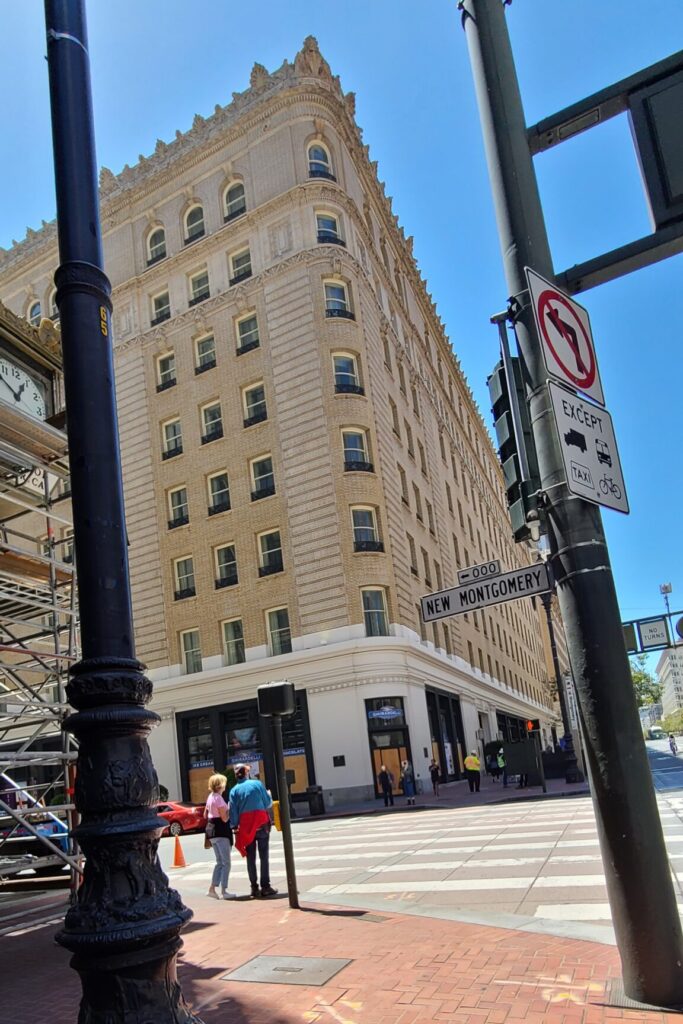 Union Square and many other Marriott properties are also walking distances away including the W Hotel, St. Regis, SF Proper, and JW Marriott.
Palace Hotel, a Luxury Collection, San Francisco

– Booking
Just like the W San Francisco nearby, it's also a Category 7 hotel, which will cost 50,000 to 70,000 Marriott points per night depending on the seasonality. Cash rate usually falls around $280 per night with occasional discounts to ~$240 a night. Parking appears to be valet only at a rate of $72 per night!
Redeeming points at this hotel wouldn't be a good deal as Marriott points would be worth ~0.4 cents per point and I try to get at least 0.7 cents per point as the benchmark for a good Marriott points redemption.
But this time, I booked through the American Express Fine Hotels & Resorts portal to get a $200 discount on my room. As of the time I booked the hotel, it totaled to $125 for the night after the hotel credit deduction ($325 before)!
Generally, you cannot earn points or use your elite benefits when booking hotel rooms on 3rd party online travel agency. Amex Fine Hotels & Resorts is an exceptional exception because it allows you to attach your loyalty number and you're able to use your elite benefits and earn hotel points!
All in all, I've earned 12.5x Marriott Bonvoy points per dollar spent plus 5x Amex Membership Rewards points thanks to the Platinum Card's 5x multiplier when booking hotels on Amex Travel portal (Fine Hotels & Resorts included). Even with $200 deduction from the Hotel Credit, I still earned points from the $200 I didn't pay for!
Palace Hotel, a Luxury Collection, San Francisco

– Check-In
I was able to check in at 1 p.m. in the afternoon because it's a part of the Amex FHR benefits. At the front desk, the associate presented me with a letter that explains the benefits I'd get by booking through Amex FHR.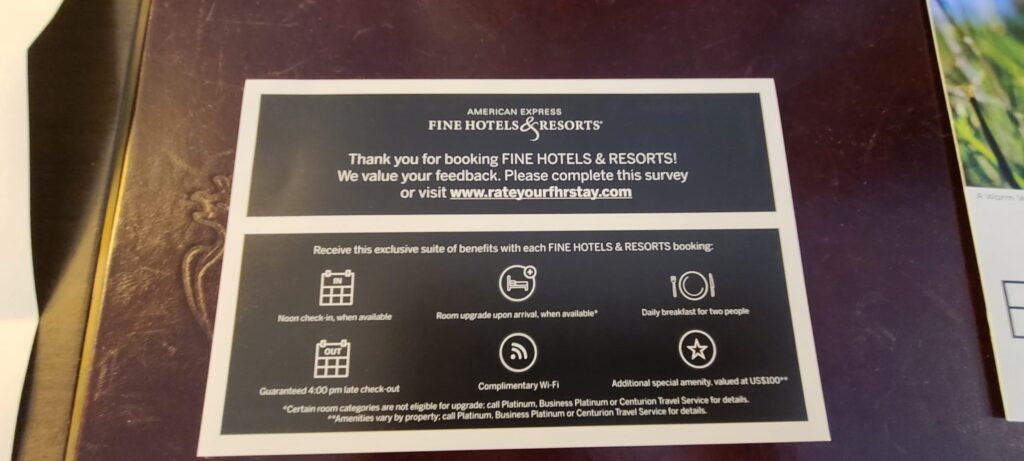 Other than the early check-in, I was upgraded to the highest floor, but the same room type. 4 p.m. late checkout was also granted along with $100 food and beverage credit and free breakfast* for the next morning!
To be able to use the dining credit, you must ensure that the charges are made into your room to be factored in the final bill and not charge them physically with your American Express Platinum Card.
For the free breakfast, it's a bit misleading because in fact, the property will give you a $20 allowance for breakfast per person, up to $40 for two persons daily. So, in order to maximize the breakfast allowance, you have to travel with a partner together.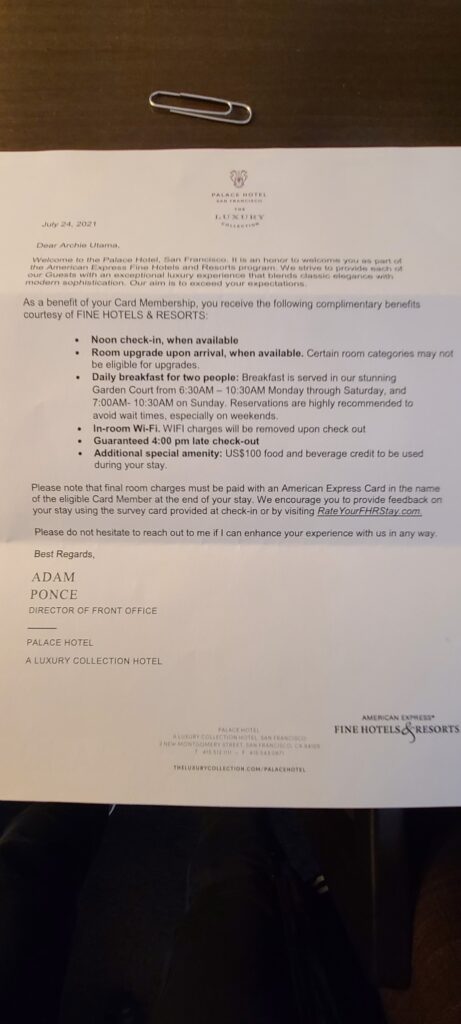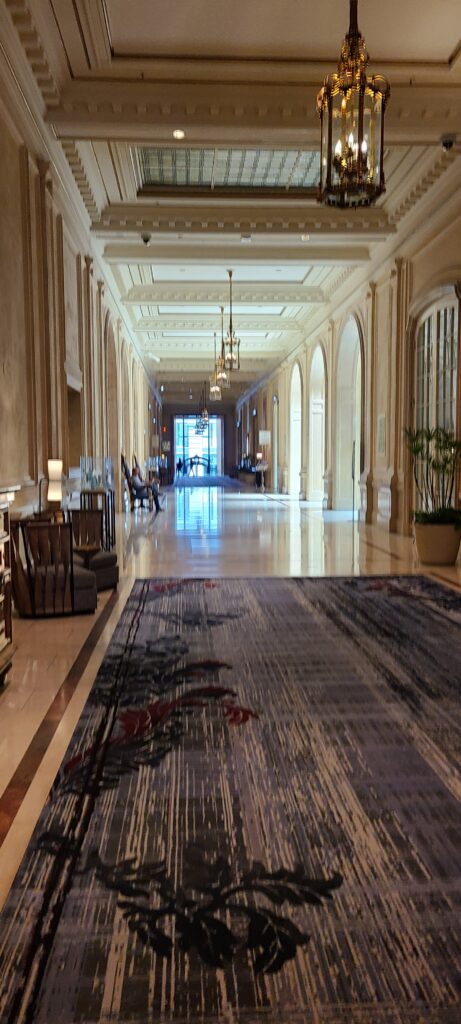 The hotel lobby maintains its old-school luxury feels with long hallways and ornate chandeliers.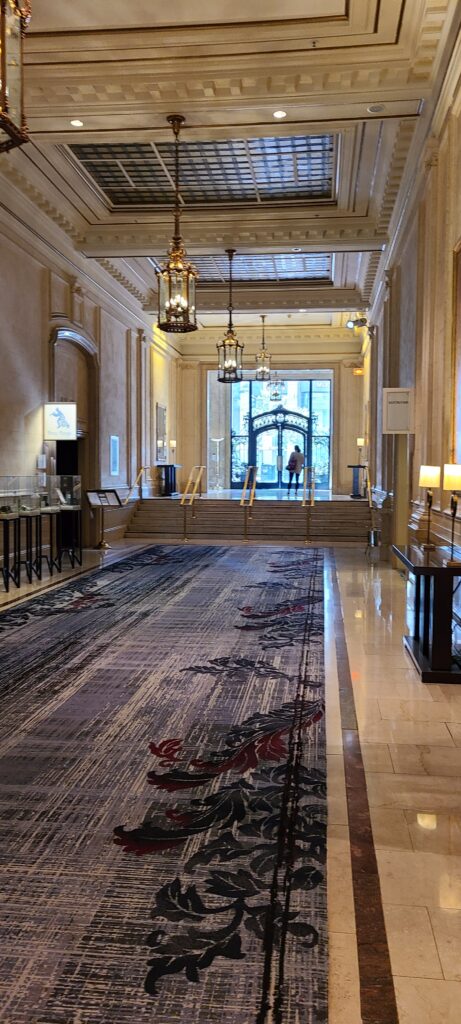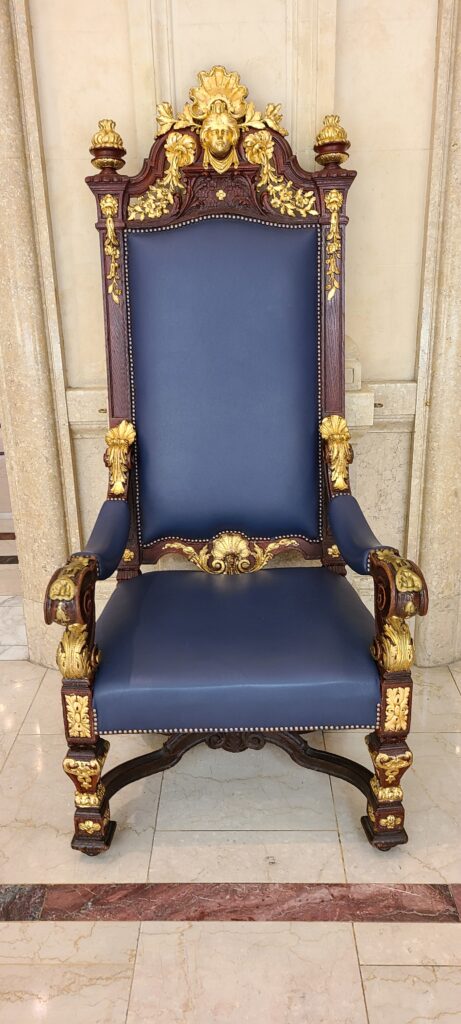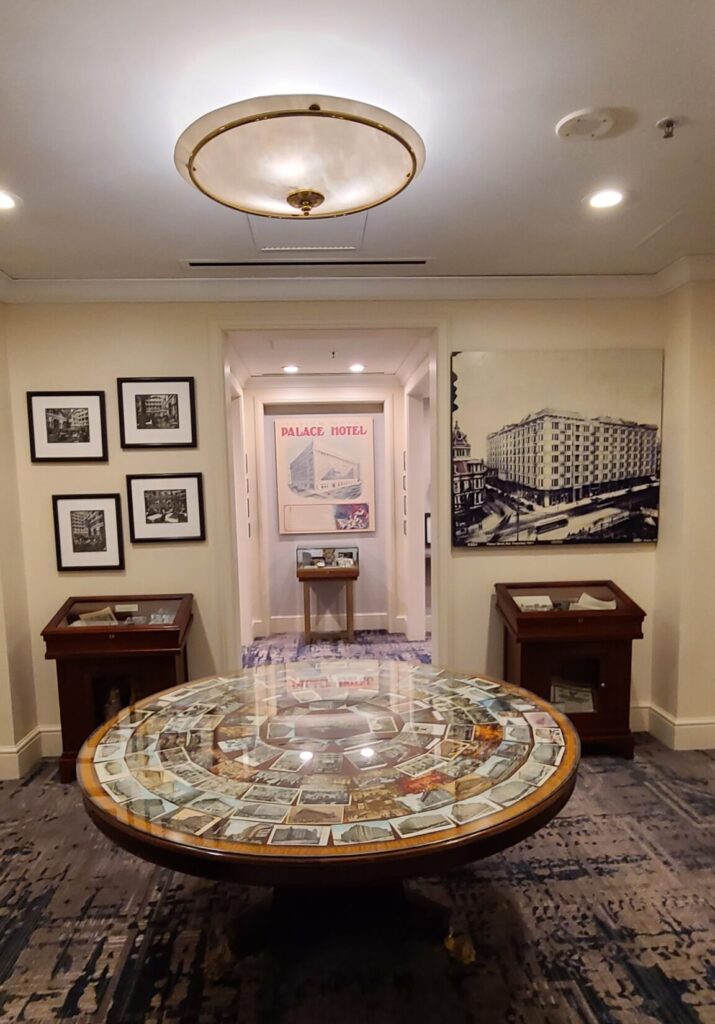 Palace Hotel, a Luxury Collection, San Francisco

– Deluxe Room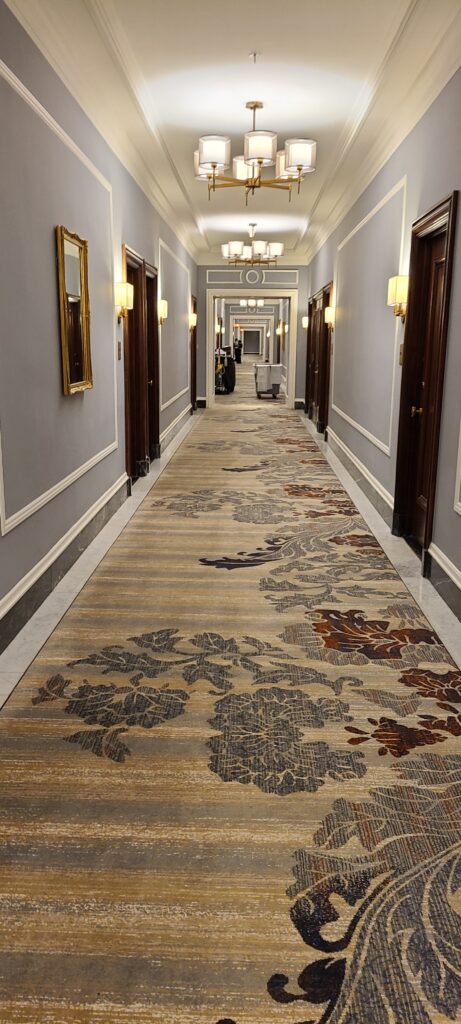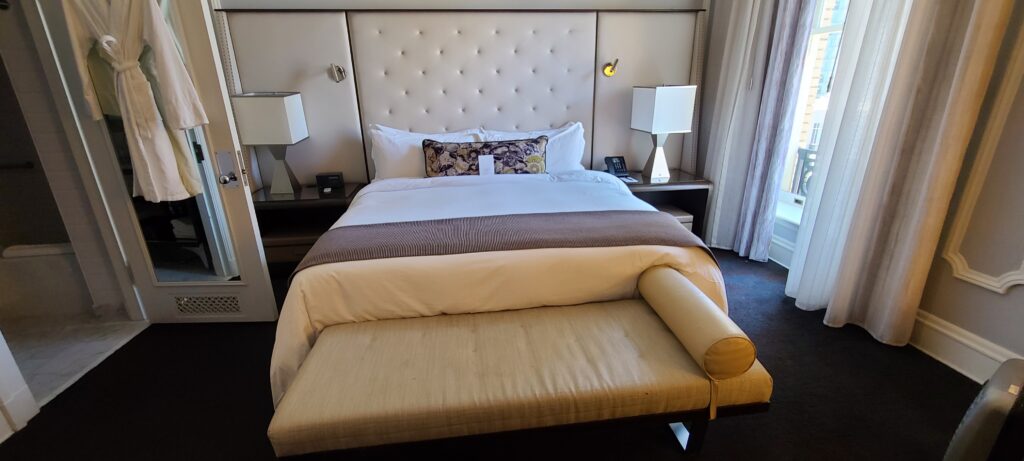 Standard room comes with 1 king bed and is 27 square meters wide. The bed was super comfortable, as expected from a hotel under the Luxury Collection.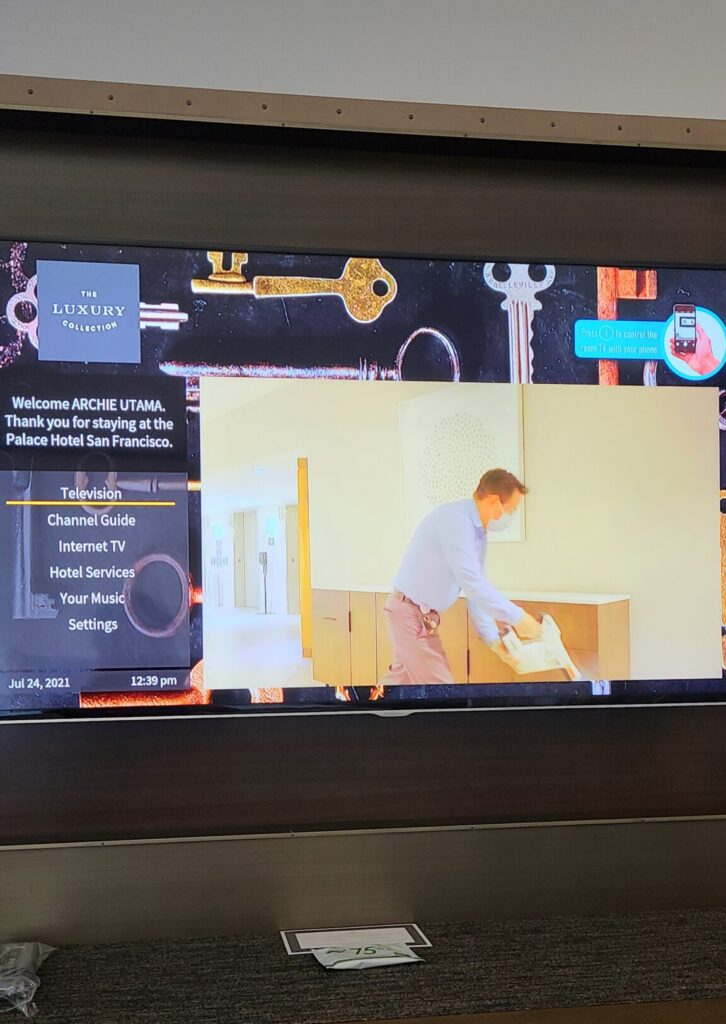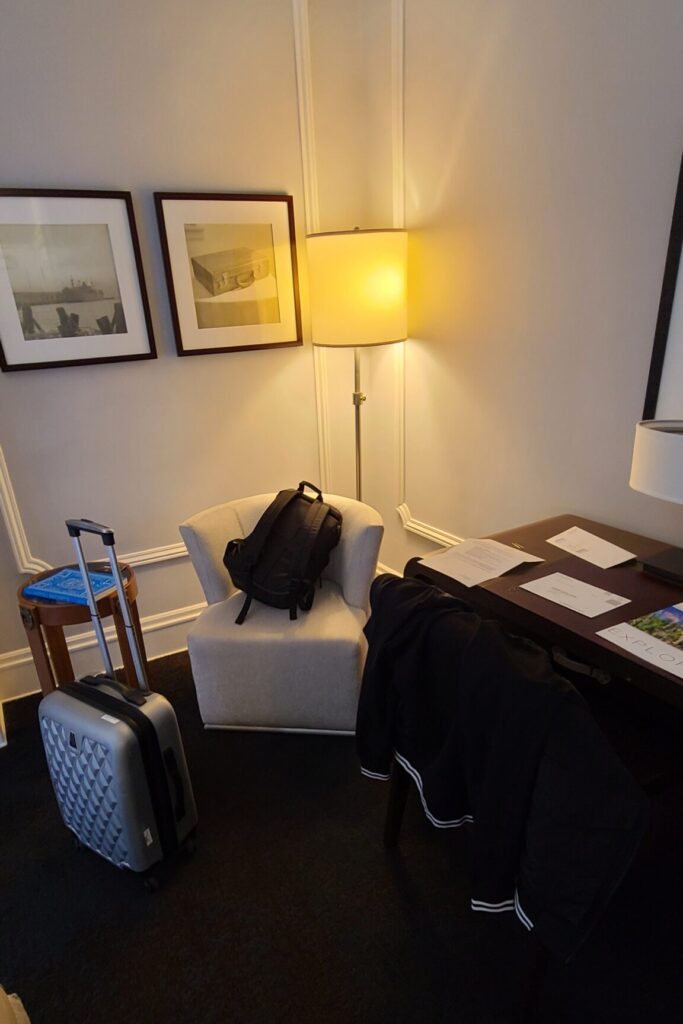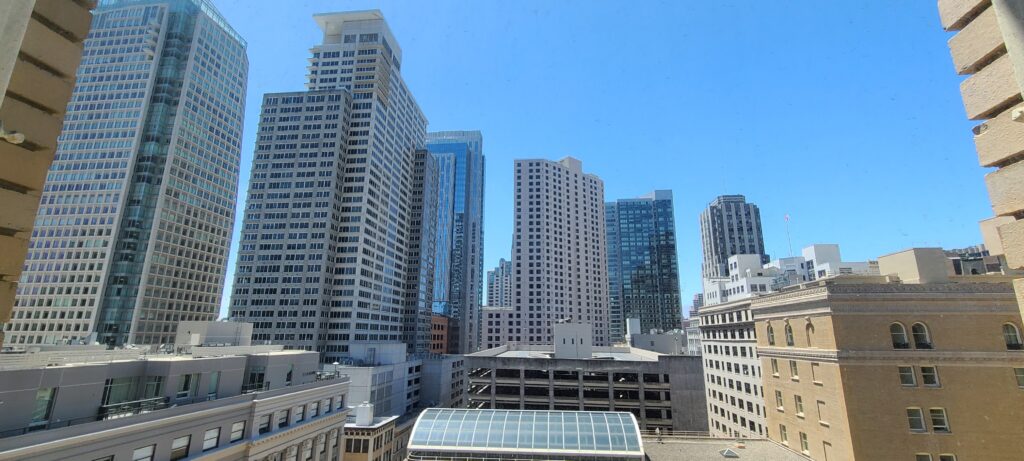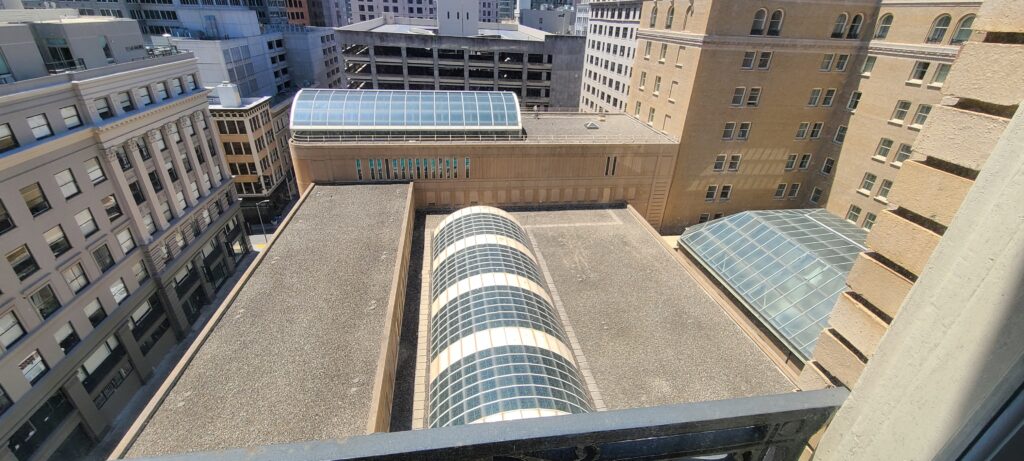 The bathroom is pretty small and is definitely showing its age. It doesn't feel appropriate for a $280 per night hotel room though.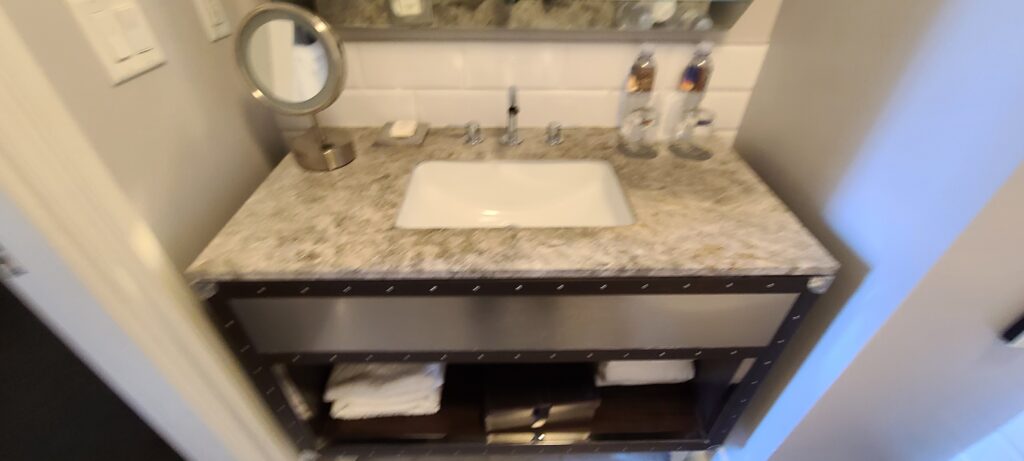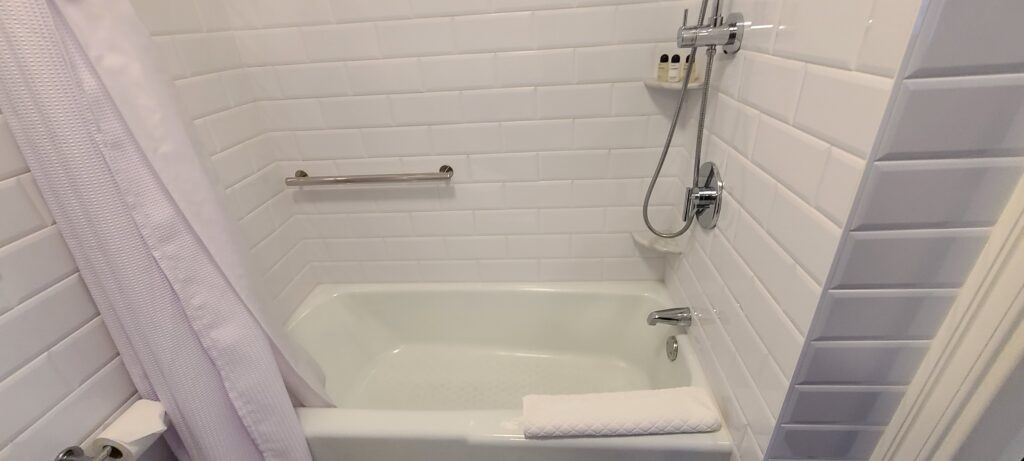 But, behold! The bathroom is equipped with a Toto toilet with bidet technology! It's something you'd expect if you're in Japan or South Korea. Unfortunately, it's not completed with a seat warmer.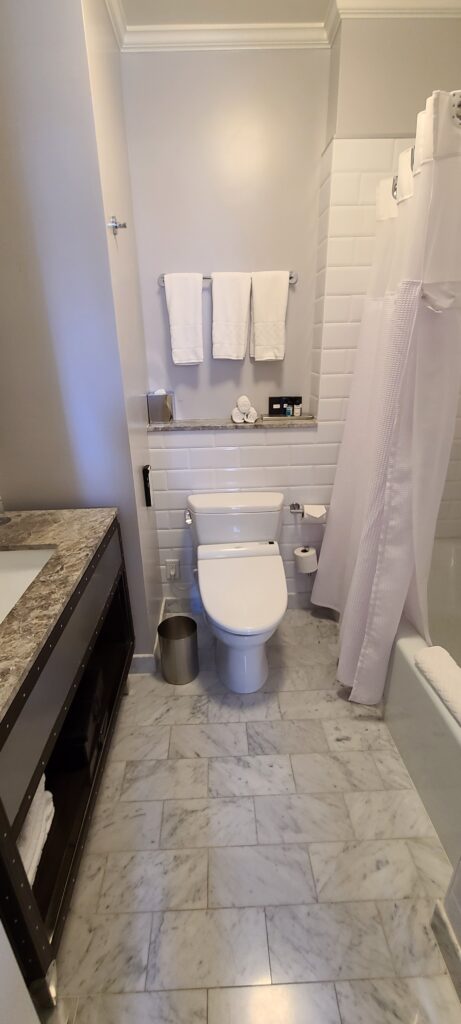 Nonetheless, it gave me a chuckle considering that everything else is aging except for the mighty toilet!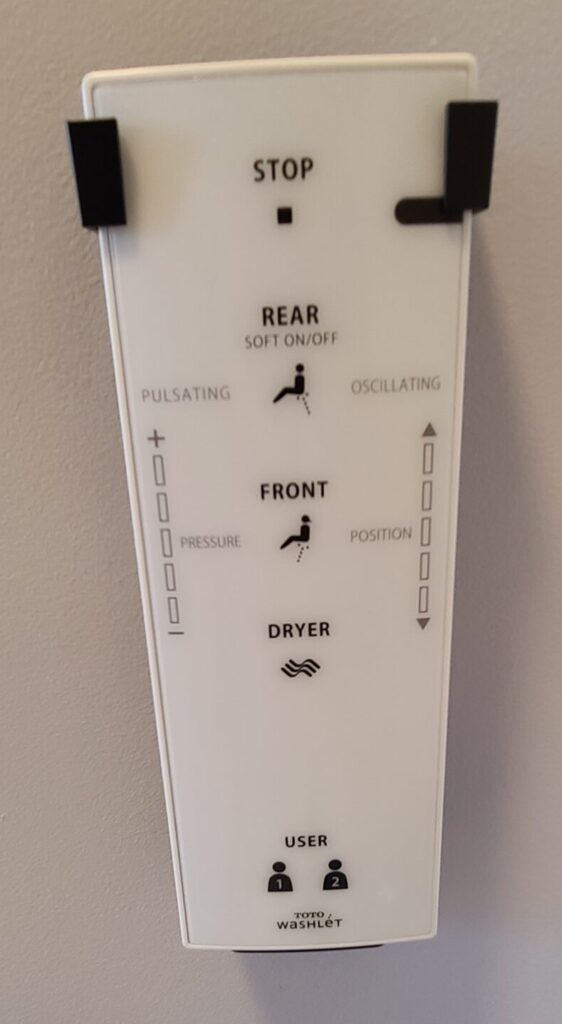 Palace Hotel, a Luxury Collection, San Francisco

– Pied Piper

Because I booked the hotel through Amex FHR, I received $100 credit for food and beverage for the whole stay. Since I was only staying there for one night, I pretty much was able to eat there for free! The only dining option opened was the Pied Piper, which opens only for dinner time at 4:00 PM to 10:30 PM.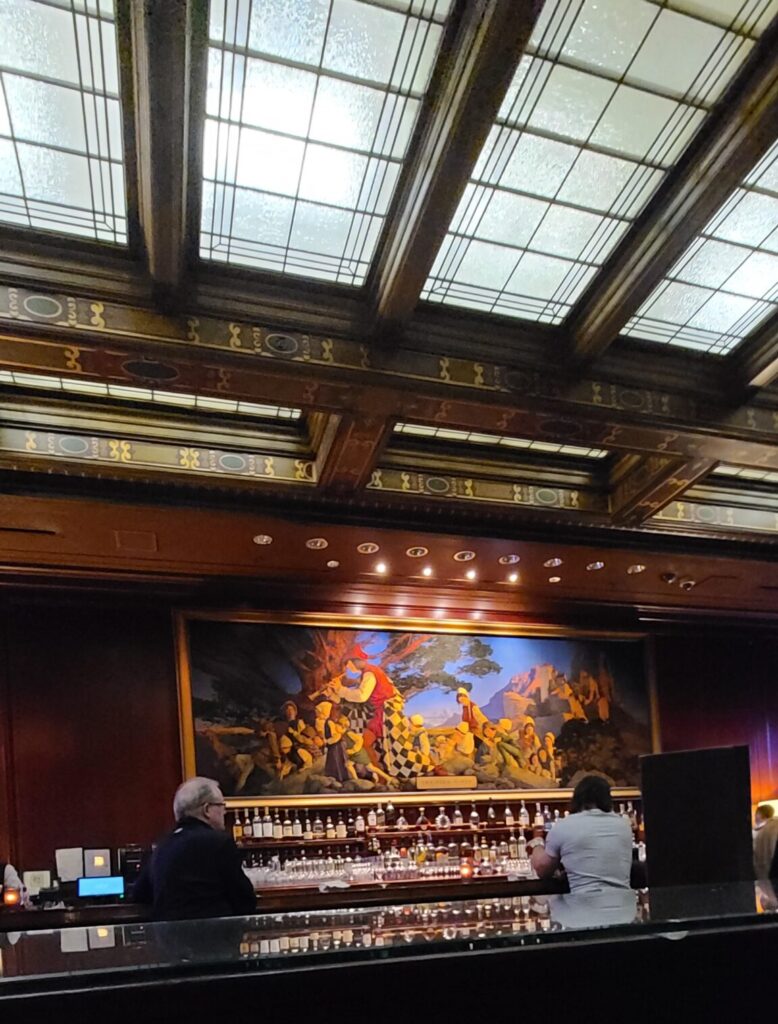 I ordered the Mishima Reserve Wagyu Burger with truffle fries. It tasted great, and certainly better when I ate it for free! Th meal itself would regularly cost me $30, and the credit I receive would more than cover it along with a very generous tip to the waitress.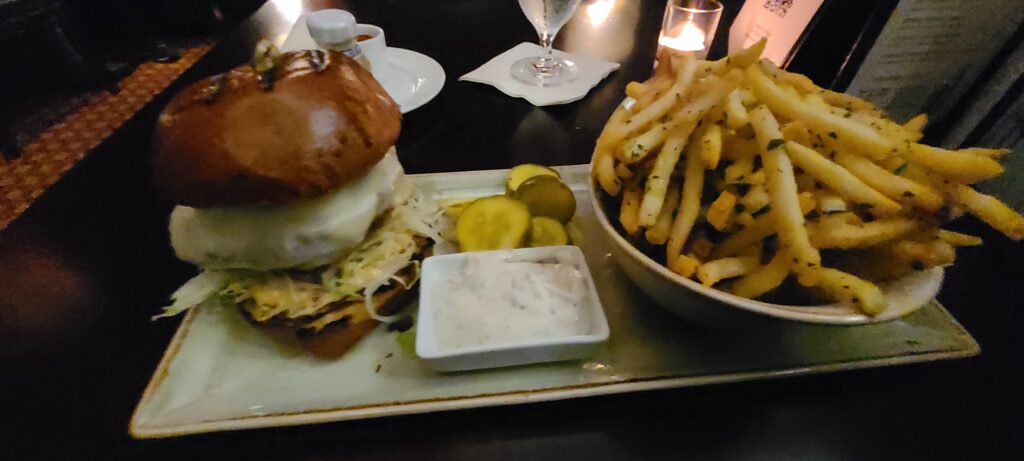 I recommend giving extra tips to the staff if you have more credits than you need for the duration of the stay since the credit is use-it-or-lose-it. The final hotel bill won't differentiate food prices, taxes, and tips. You may as well share the wealth with others!
Palace Hotel, a Luxury Collection, San Francisco

– The Garden Court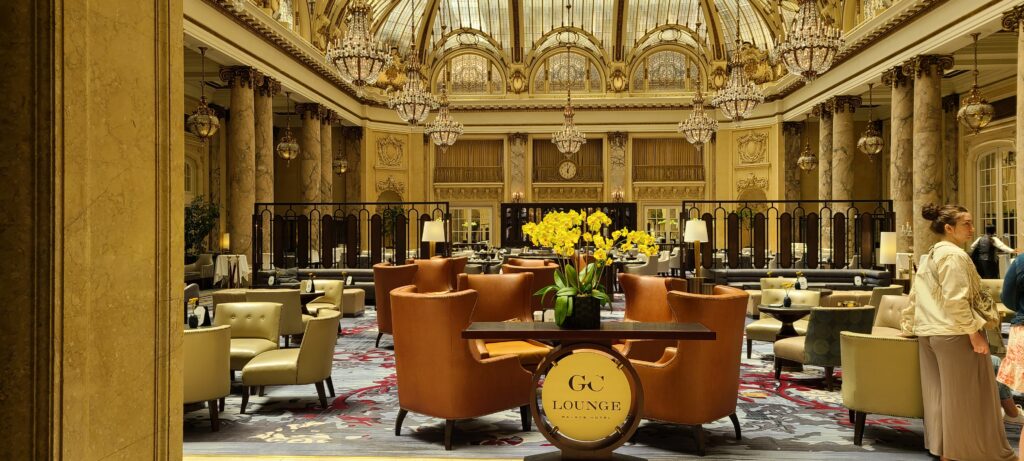 The Garden Court is probably the most prominent feature of the property. It's a massive atrium inside a glass dome filled with big ornate chandeliers, and it certainly gives you the feeling that you're going back in time. It's also the place where to be for breakfast and afternoon tea.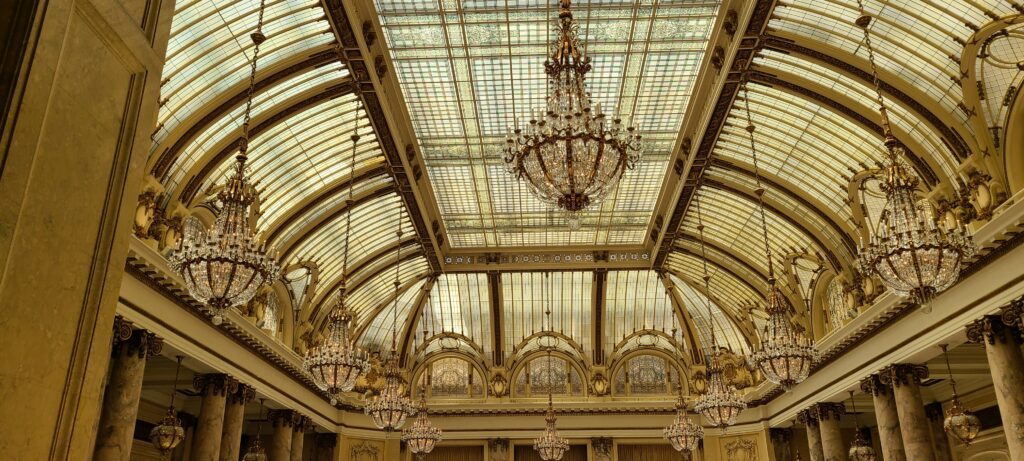 Sadly, I came a week too early to have the chance to try the afternoon tea due to it being unavailable during the pandemic.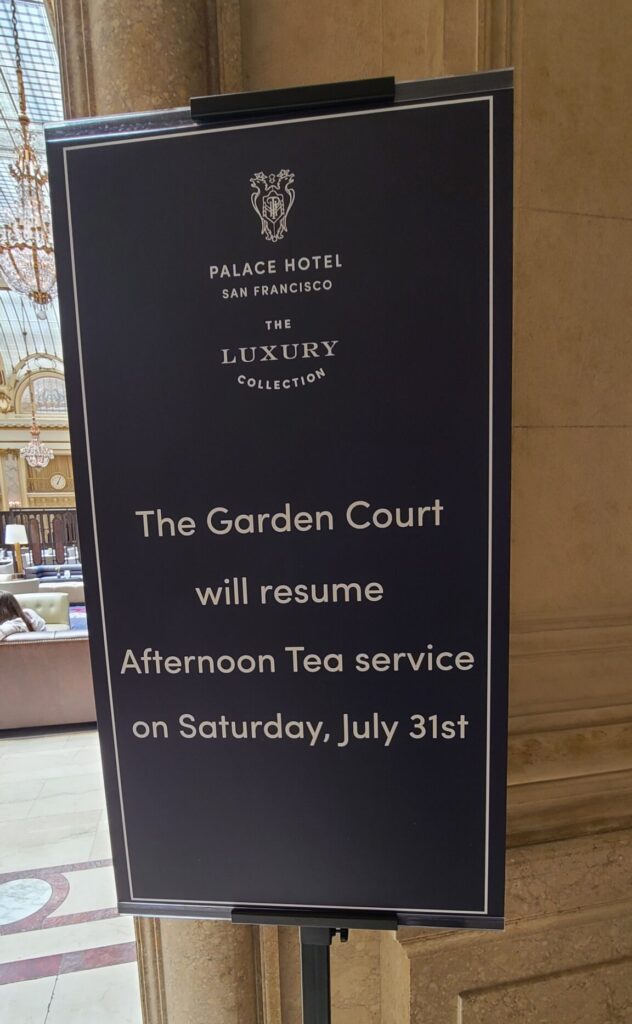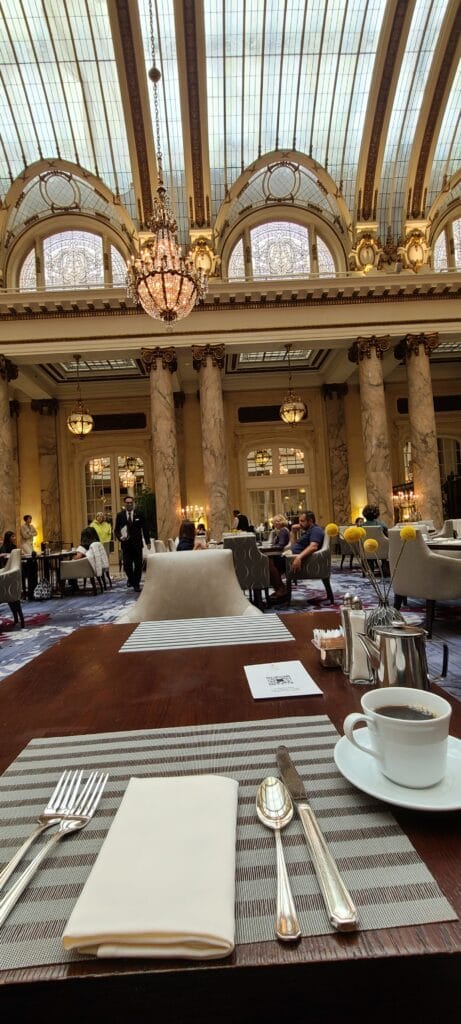 For breakfast, I had to reserve a seat the day before on OpenTable. It normally served a breakfast buffet, but it wasn't available during COVID. Many of the options on the breakfast menu exceeds the daily $20 breakfast allowance I receive from the Amex FHR benefit. But because I still have some leftover dining credits, they will cover the rest after the breakfast allowance is fully used.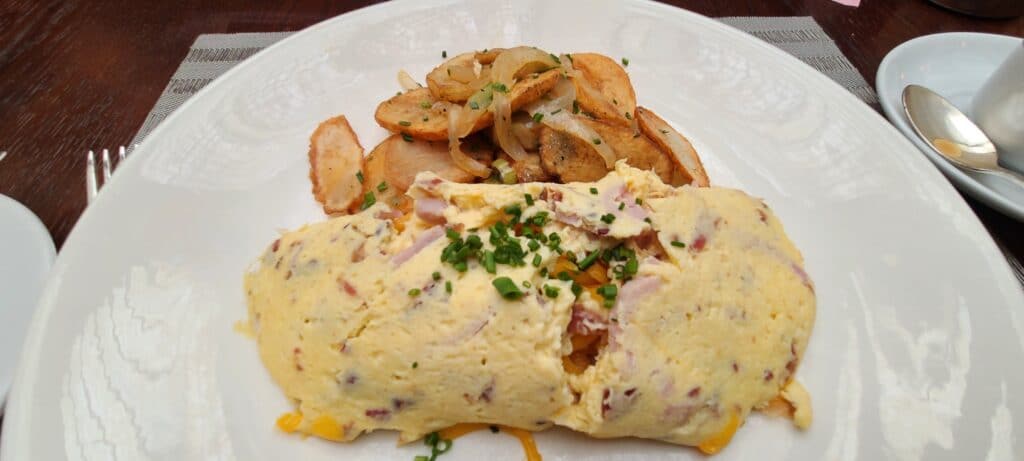 Even though I enjoyed my omelette, I didn't think it was worth $28. I would suspect that the nice atmosphere of the Garden Court is priced in to the food. Even my refillable coffee costs more than a Starbucks coffee at $6. At least it's refillable.
The Garden Court also sells alcohol, snacks, drinks, and packaged lunch to-go, but I would rather give the rest of my dining credits to the staff by tips over the overpriced items that I can get cheaper in stores around the city.
Palace Hotel, a Luxury Collection, San Francisco

– Fitness Facilities
The hotel has a fitness area at the 4th floor including a gym, pool, and a jacuzzi. I didn't get to try out the gym, but it appears standard with treadmills and weights.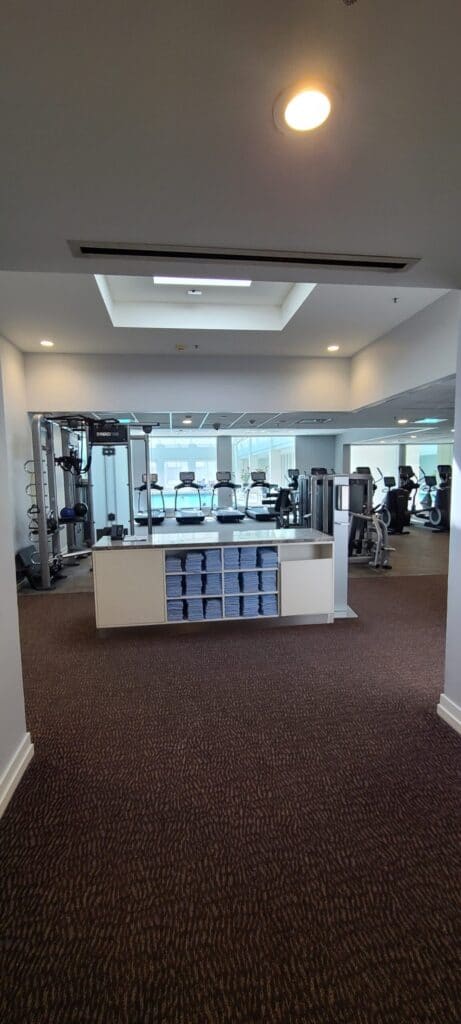 I did take a little bit of my time at the pool. It wasn't heated, but I suppose there's no point considering I'm staying during the middle of summer.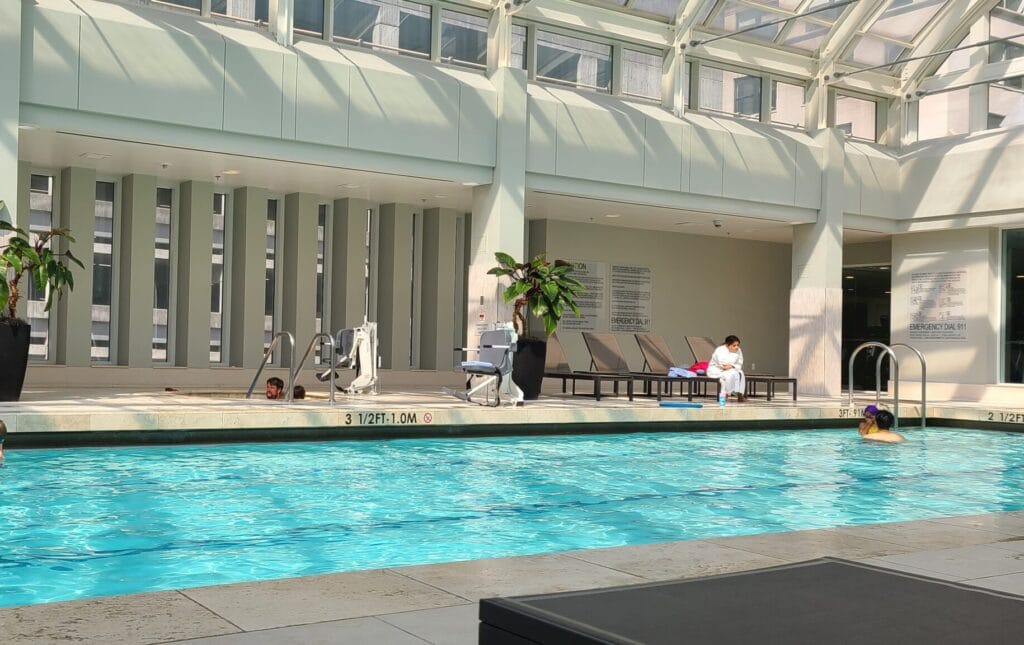 The pool area can also serve as a sunbathing area due to the glass roof letting the sunshine in!
Conclusion
I received a ton of value from my one night stay at the Palace Hotel in San Francisco thanks to the new $200 Hotel Credit benefit from the Amex Platinum Card. Out of all the properties listed at Fine Hotels & Resorts Collection, Palace Hotel is the cheapest under the Marriott Bonvoy umbrella.
Although I understand that it's supposed to be a historical hotel, it does show a bit of its age. In the end, this all comes down to tastes, but it's something I personally wouldn't go out of my way to go for. Maybe I'm too young for this hotel. Others who are into the old-school vintage luxury vibe can certainly appreciate it more than I do.
Despite getting a ton of value and receiving free food (certainly tastes better when free), I would not pay the normal rates for this hotel.
Have you ever stayed at the Palace Hotel in San Francisco before? Feel free to share your experiences in the comment!
Overall Rating