Advertiser disclosure: This post may include affiliate links (including sidebar banners) in which this site may receive compensation if a purchase is successfully made (at no extra cost to you) after being redirected from here. Thank you for your support!
Amex $200 Hotel Credit Can Unlock Luxurious Experience for Cheap
American Express has recently hiked the annual fee of the Platinum Card from $550 to $695. One of the new benefits that comes with the annual fee increase is the $200 statement credit per calendar year for hotel stays included in the Fine Hotels & Resorts Collection and The Hotel Collection. This guide will show you how to use Amex's $200 Hotel Credit.
Fine Hotels & Resorts and The Hotel Collection
Before using the credit, we should familiarize ourselves what the Fine Hotels & Resorts and The Hotel Collection are all about.
It's basically a program of selected hotels that would grant you special benefits whenever you book with an eligible Amex card through the Amex Travel Portal.
Fine Hotels & Resorts include the most luxurious hotel brands you can find, while The Hotel Collection is the step-down version of it.
What are the benefits? They include:
Daily breakfast for two (some properties may limit it to certain dollar amounts per person as allowance instead like the Palace Hotel in San Francisco)
Experience credit: Dependent on the property, may be $100 food and beverage credit (some properties will explicitly state exclude tips and taxes), spa credit, & property credit
Noon check-in (subject to availability)
Guaranteed 4 PM check-out
Room upgrades (suite unlikely, but having high status of the selected chain that the hotel is part of can improve your chances)
How to Book Hotels Through Amex FHR & THC
Booking FHR or THC reservations are quite simple on the Amex Travel Portal.
Eligible stays for the $200 Hotel Credit to be applied are:
At least 1 night for hotels under Fine Hotels & Resorts Collection
At least 2 nights for hotels under The Hotel Collection
Then, there's another important step to make.
Whenever you're booking hotels through Amex Travel Portal, there's the option to either Pay Now or Pay at the hotel.

It's crucial that the reservations are pre-paid for the $200 Hotel Credit to apply along with Amex Platinum Card's 5x multiplier for hotel stays. The simple reason is that the transaction code will differ if the purchase goes through Amex Travel Portal vs. the physical property.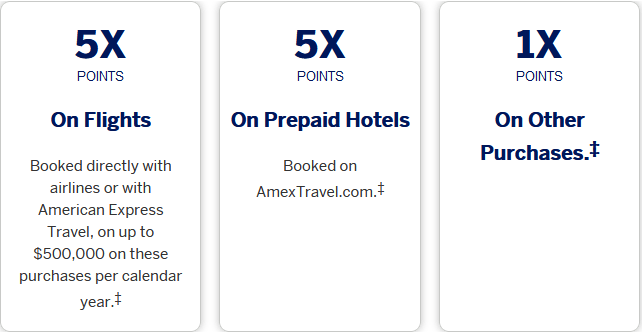 After clicking the Pay Now button, look until you see a drop-down menu with Loyalty Number text.
Entering the loyalty number appropriate for the hotel chain will allow you to earn points, elite nights, and utilize elite benefits. If you do not have a hotel loyalty number, you may as well register for a new account. They're free, and who knows, maybe you might need the extra points one day.

This is unique compared to other online travel agencies (OTA) like Expedia where you cannot earn points and use elite benefits by not booking directly on the hotel chain's website.
Not only you'd earn hotel chains and elite nights to progress towards higher status, you'll also earn 5x Amex Membership Rewards points per dollar spent on the hotel, including the $200 Hotel Credit used!
Is it Worth Booking Through Amex FHR?
Because the FHR program offers multiple benefits for your hotel stays, they generally have higher cash rates per night compared to booking directly on the hotel site.
Let's do an example with St. Regis Osaka in Japan: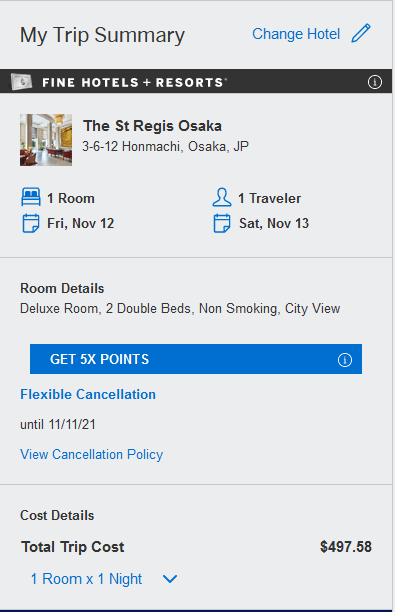 Through Amex FHR, I expect to pay $497.58 including taxes (before $200 Hotel Credit deduction). The Experience Credit included for St. Regis Osaka specifically is $100 Food and Beverage Credit.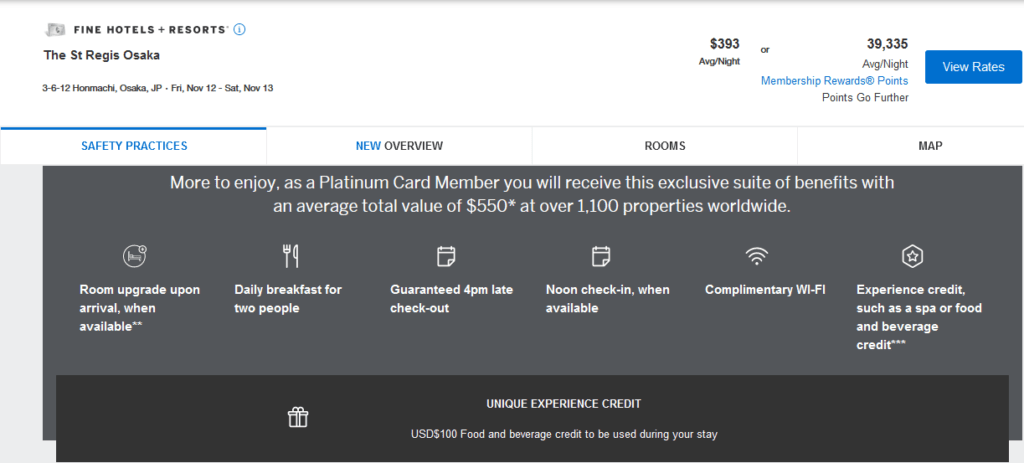 Comparing the rates through Marriott site, there's a rate totaling 51,533 Yen under Deals and Packages, which would convert to around $450.
The package includes complimentary breakfast for two just like the one you receive from booking through Amex. It does not include the $100 Experience Credit, noon check-in, and late check-out will depend on your elite status.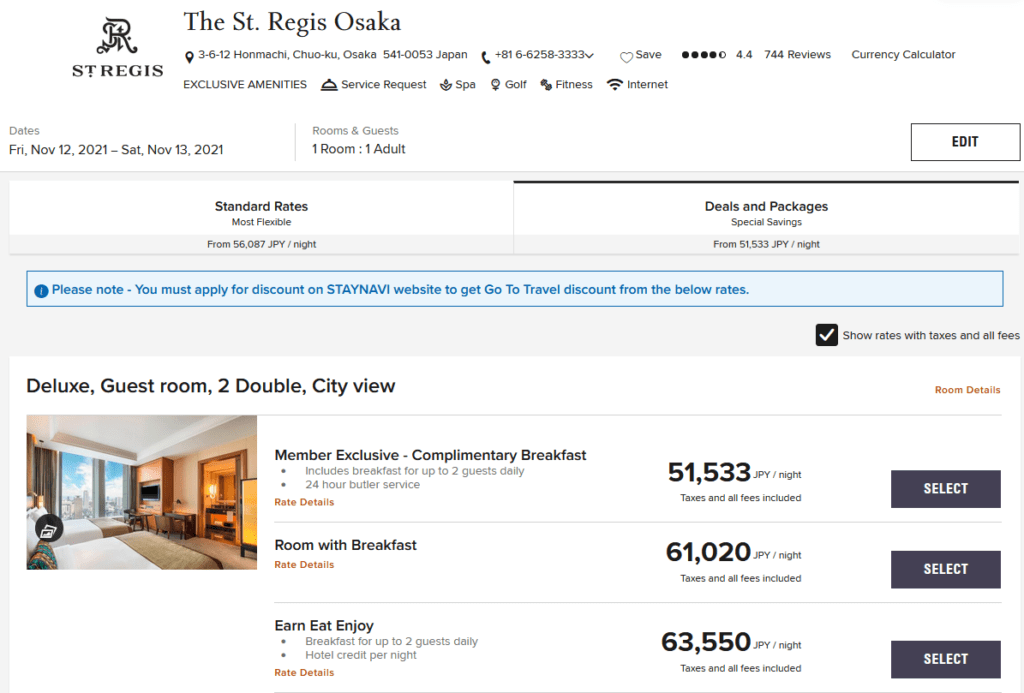 American Express Platinum automatically grants you Marriott Gold Elite status, which makes you eligible for 2 P.M. checkout, subject to availability. Platinum Elite and above would get 4 P.M. checkout, matching the one you'd receive from FHR. Having higher elite status can diminish the value of FHR benefits.
Platinum Elite and above would also entitle you to free breakfast plus one guest at St. Regis, not to mention the higher chance of getting a suite upgrade! While it's unnecessary for Platinum Elite and above to book this package shown on the example in general, it's cheaper than the regular rate for this case. Of course, not all properties will have the same deals shown on Marriott. So it's definitely important to weigh in all your options first!
Related read: Marriott Bonvoy Program Definitive Guide (2021)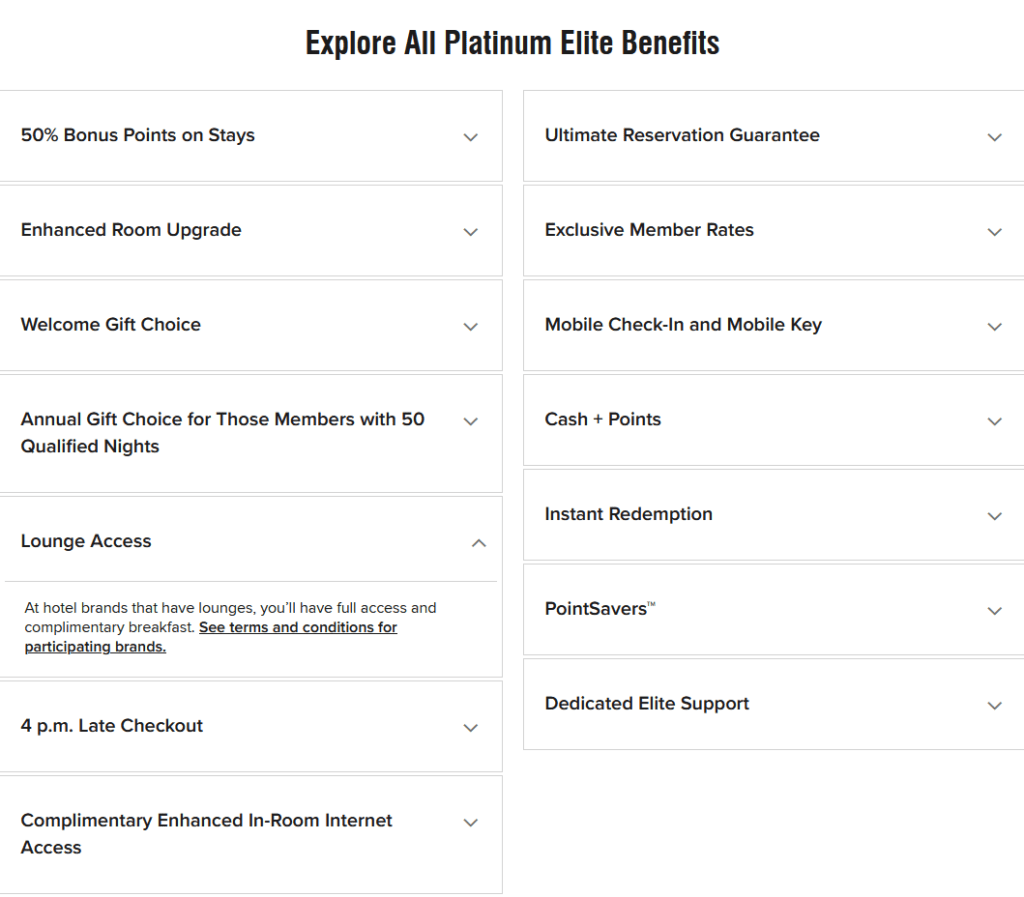 With key elite status benefits factored in, having higher elite status can diminish the value of FHR benefits. But if we take the $200 Hotel Credit into account, then booking through Amex FHR is a no-brainer decision if you plan to book with cash.
Amex FHR appears to only retain good value on shorter stays ranging from 1-2 nights. It's because the Experience Credit is capped at $100 per stay. Since FHR targets the most luxurious of hotel brands, it's difficult to stretch $100 for more than 2 days, especially with a partner. That's being generous, even on countries where the USD has a strong buying power!
So to maximize the value of FHR benefits, you may want to be willing to do some hotel hopping during your travels or have a weekend staycation planned. Maybe, it's something that can be reserved on the slow days where you just want to veg out!
Conclusion
The additional $200 Hotel Credit can be beneficial if you want to try out a luxurious property at a lower rate.
It may also serve as a bite-sized experience of what higher status may feel like during your hotel stays to see if chasing hotel status is worth it or not, as there are certain benefits that you'd get with high status like 4 P.M. checkout and daily breakfast.
The FHR benefit retains the most value if you plan to do short stays like one single night due to the Experience Credit being capped at $100 per stay. You may need to do some hotel hopping during your travels and It may be inconvenient for some to do. Or, a staycation at a hotel would be a good idea to book through Amex FHR!
All in all, the $200 hotel credit's value will depend on how much you value luxury hotels in general and it's certainly not the benefit for everyone as you may have to pay steep prices for a night stay on some properties even with the help of the hotel credit.