Chase Ultimate Rewards Guide: What You Need to Know
Chase credit cards have proven to be popular in the credit card space and the points & miles hobby. Select Chase credit cards earn Ultimate Rewards points that can offer outsized value for your travel needs, including free flights and hotels.
It's a great program for beginners who are interested in delving deeper into the points and miles hobby as Chase Ultimate Rewards points are one of the easier rewards program because there are beginner-friendly options to redeem their points at decent value.
But just because it's great for beginners, that doesn't mean the veterans can't get value out of this program. Chase Ultimate Rewards still offer unique transfer partners not available to other major rewards programs that still provide one of the best redemptions per point used. I will guide through both the beginner-friendly options alongside with the most sought-after transfer partners available with the Ultimate Rewards program.
How to Get Chase Credit Cards
Although Chase has a generous acceptance rate, getting Chase credit cards as a complete beginner who's new to credit can be challenging. Chase typically wants at least 1 year of good credit history before you can be approved for one. Please see my guide on how to build credit.
Another thing you can do to improve your chances while building your credit is to establish a relationship with Chase. This can be done by opening a checking account or trying to open their newly-added Chase Slate Edge, a new credit card added and targeted for those new to credit and trying to recover from bad credit.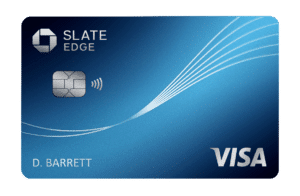 The Slate Edge also comes with a sign up bonus of $100 after spending $500 in the first 6 months. Your credit limit is very likely to be low, but hitting the signup bonus should be very easy!
Chase 5/24 Rule
One of the most restrictive rules in the credit card space is the infamous Chase 5/24 rule. The rule implies that Chase will reject your credit card applications if you apply for 5 or more personal credit cards in the past 24 months regardless of your credit score. Because of this rule, it's generally better to prioritize getting Chase credit cards first when you're early on in the game before applying for cards by other issuers like American Express, Citi, and Capital One.
Because the Chase 5/24 rule is so significant, please read this post for a more comprehensive explanation.
Chase Ultimate Rewards Cards
Chase Ultimate Rewards points can be earned through certain popular credit cards like:
Chase Sapphire Reserve
Chase Sapphire Preferred
Chase Freedom Unlimited
Chase Freedom Flex
Chase Freedom
For business:
Chase Ink Business Preferred
Chase Ink Business Cash
Chase Ink Business Unlimited
The great thing with these cards are that all of them synergize with each other by offering unique spending multipliers and the ability to combine points into one card. With that, you can create a strategy where you use different cards for different scenarios, just like an RPG game!
Chase Signup Bonuses
Since you can get multiple Ultimate Rewards earning cards, the signup bonus potential is massive!
It becomes more attractive considering that the powerhouse cards have no annual fee like the Chase Freedom Unlimited and Chase Freedom Flex with very easy minimum spend requirements to hit the sign-up bonus. As of now, both cards will give you 20,000 Ultimate Rewards points for spending $500 in 3 months.
Getting both alone will give you 40,000 points which translates to at least $400 in value! That's pretty good for no annual fee credit cards!
The Chase Sapphire Reserve and Preferred offers higher offers than the cards from the Freedom lineup, but does come with the $550 and $95 annual fees respectively. In recent history, the Chase Sapphire Preferred comes with higher signup bonus than the Reserve with the same typical minimum spend requirement of $4000 in the first 3 months. A popular strategy is to get the higher bonus of the Sapphire Preferred, then upgrade to the Sapphire Reserve the next year after the second annual fee is posted if the Sapphire Reserve provides more value to you.
The business cards on Chase Ink lineups usually offer the highest signup bonus, but comes with more hefty requirements like spending 7,500 in the first 3 months for the Chase Ink Cash and Ink Unlimited to each earn 75,000 Ultimate Rewards points.
Related read: How to Easily Get Approved for A Business Credit Card with No Business
Signup bonuses from Chase can be reacquired after certain periods as long as you no longer have the card opened in your account:
Once every 24 months after the month when the signup bonus is earned for Chase Freedom and Ink lineups
Once every 48 months after the month when the signup bonus is earned for Chase Sapphire lineup
Chase One Sapphire Rule
Chase only allows one Sapphire card to be opened in your account. So the cards that matter on the Sapphire family are the Chase Sapphire Reserve and Sapphire Preferred.
Although, there is the regular Chase Sapphire, that does not have an annual fee and only earns 2x points on dining and 1x on everything else. It's a weak card overall and is included in the One Sapphire rule. So, downgrading the Reserve or the Preferred to the regular Sapphire prevents you to open a new Reserve or the Preferred.
That's why it's often recommended to downgrade a Sapphire card to one of the cards from the Freedom lineup. A good strategy to do is to downgrade to a Chase Freedom Flex, and it's indeed possible to have multiple Chase Freedom Flex in your arsenal to have more limits on your 5x rotating categories!
Chase Trifecta & Quadfecta Combo
Credit card hobbyists have coined the term Chase Trifecta, or in some cases, Chase Quadfecta. They're a 3 or 4-card system consisting of:
Chase Sapphire Reserve/Preferred
Chase Freedom Flex
Chase Freedom Unlimited
Chase Ink Business Cash (if eligible for business credit cards)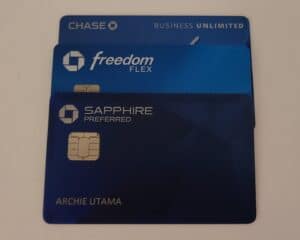 Each cards have their own role for you to maximize the points earn from your spend. You would use the Reserve or Preferred for travel, dining, and international spend, while using the Chase Freedom Flex to boost your points earned on rotating quarterly categories, and finally the Chase Freedom Unlimited can be used on non-category spend due to its 1.5x points earned on every purchases!
If you're eligible for business credit cards, then the Chase Ink Business Cash is a very strong no annual fee card that provides lucrative unique spending multipliers like 5x on monthly bills of cell phones, internet, and cable up to $25,000 combined per year! It also earns 2x on gas, which is an uncommon category in general for cards with transferable points currency.
Using the full potential on all the different cards mentioned under one account can lead you to rack up a lot of Ultimate Rewards points on your daily spend, even without the signup bonus!
Chase Travel Portal (Easy Way Redemption)
Transferring Chase Ultimate Rewards points to airline and hotel partners have a bit of a learning curve. This is where the Chase Travel Portal comes in. It's the easier solution where you can get decent value without putting the time and effort in learning the intricacies of varying airlines and hotels loyalty programs. Pricing wise should be similar to Expedia as it takes Expedia's inventory. Do note that by booking through the Chase Travel Portal, you won't get loyalty points or progress towards elite status from airline and hotel programs.
Ultimate Rewards points earning cards with annual fee provide bonus on redemption when the points are redeemed in the travel portal.
50% bonus redemption for Chase Sapphire Reserve holders
25% bonus redemption for Chase Sapphire Preferred or Ink Preferred holders

Certain Chase credit cards earn better multipliers when you spend cash on the Chase Travel Portal.
10x on hotels and car rentals for Chase Sapphire Reserve holders only when purchased through the travel portal
5x on every other travel for Chase Sapphire Reserve, Chase Sapphire Preferred, Chase Freedom Flex, and Chase Freedom Unlimited
Chase Ultimate Rewards Transfer Partners
In order to have the ability to transfer Chase Ultimate Rewards points to select airline and hotel partners, you need one of the following cards:
Chase Sapphire Reserve ($550 Annual Fee)
Chase Sapphire Preferred ($95 Annual Fee)
Chase Ink Business Preferred ($95 Annual Fee)
If you earn Ultimate Rewards points from the Freedom and the no annual fee Ink cards, then simply transfer to one of the three cards under your account.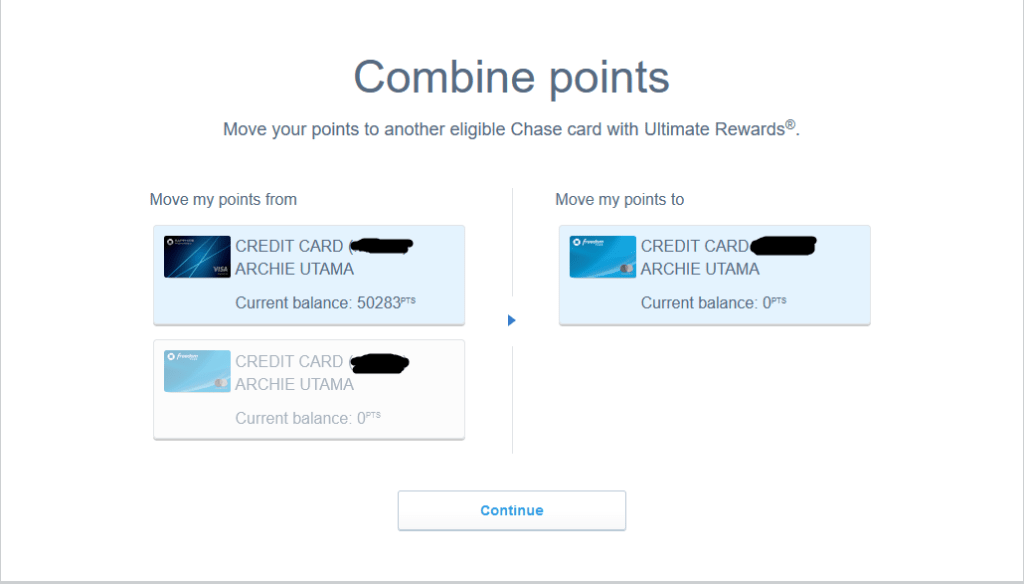 Chase select airline and hotel partners are:
Airlines
Aer Lingus AerClub
Air Canada Aeroplan
British Airways Executive Club
Emirates Skywards
Flying Blue AIR FRANCE KLM
Iberia Plus
JetBlue TrueBlue
Singapore Airlines KrisFlyer
Southwest Airlines Rapid Rewards
United MileagePlus
Virgin Atlantic Flying Club
Hotels
IHG Rewards Club
Marriott Bonvoy
World of Hyatt
Chase Ultimate Rewards Notable Transfer Partners
Air Canada Aeroplan is good for Star Alliance flights due to its generous stopover policy.
British Airways Executive Club is a decent option for Oneworld Alliance flights, but may not offer the best value for long-haul flights.
Emirates Skywards could get you to fly Emirates first class from New York (JFK) to Milan (MXP) and Newark (EWR) to Athens (ATH) for 135,000 Emirates Skywards points!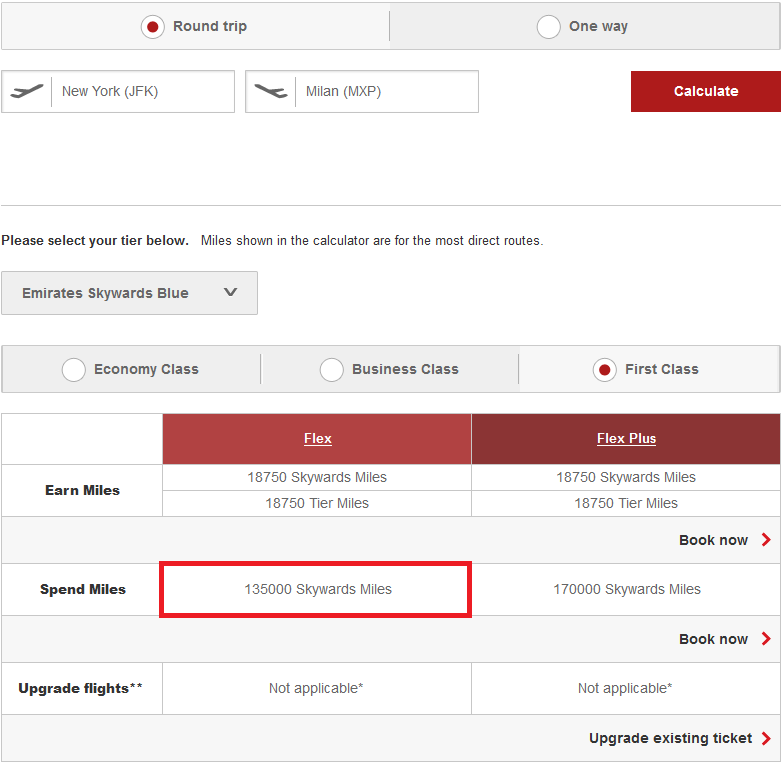 Southwest Airlines can provide excellent value for short-haul domestic US flights.
Virgin Atlantic Flying Club offers the best deal to fly round trip from North America to Japan in ANA first class for just 110,000 (Western USA) or 120,000 (Eastern USA) Virgin Atlantic Miles!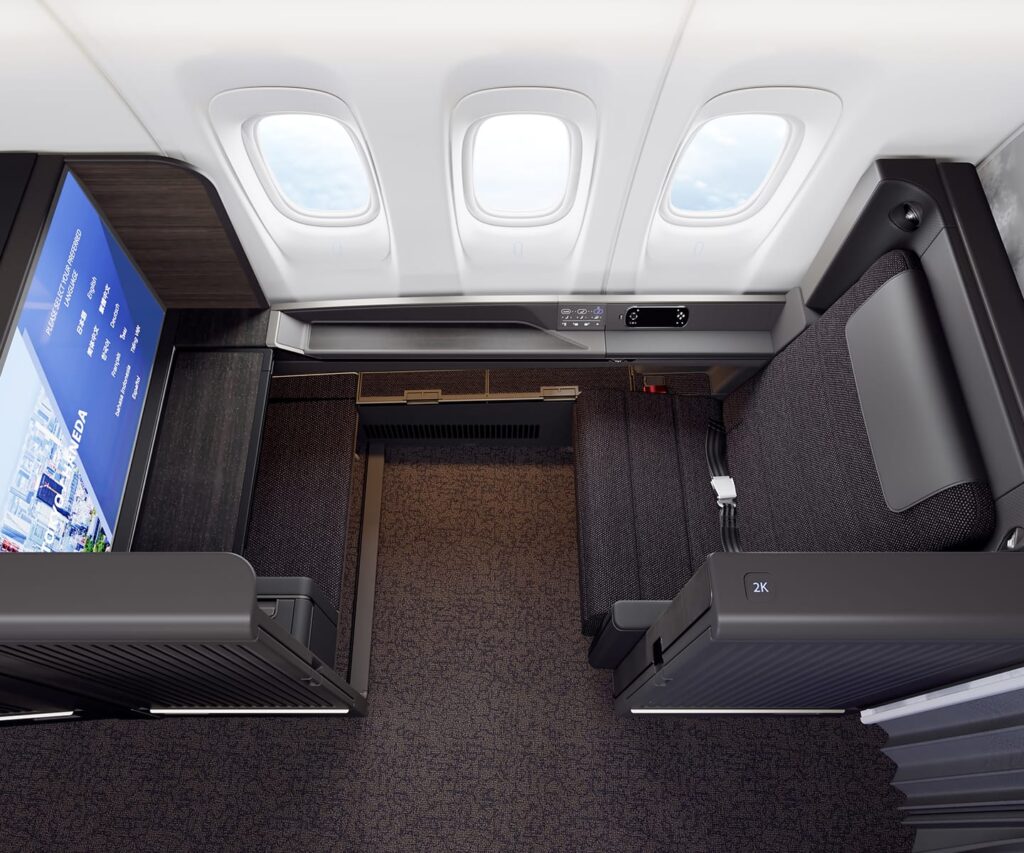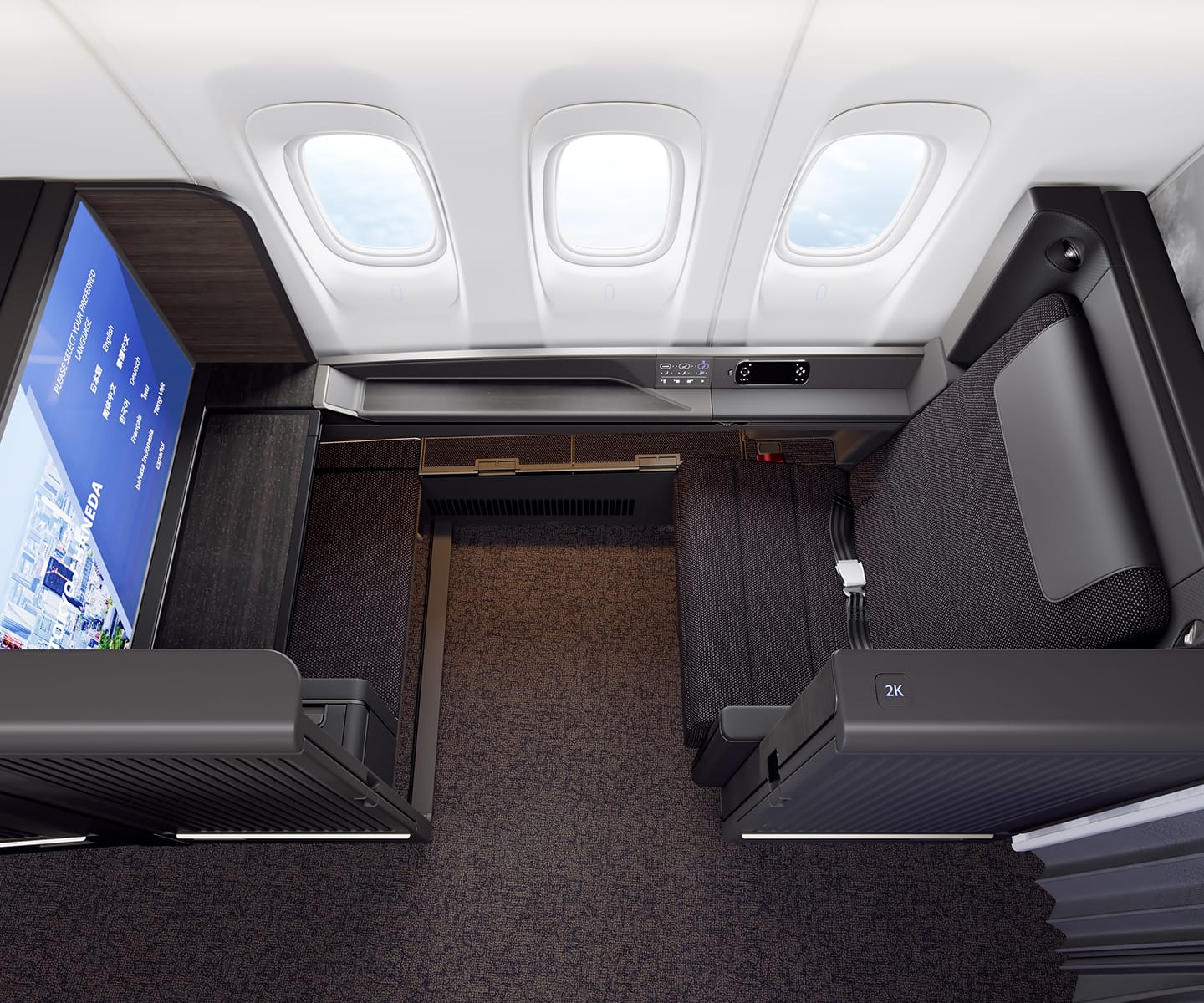 World of Hyatt currently provides the best value on the hotel side due to their generous award redemption and is generally the go-to method to earn World of Hyatt points.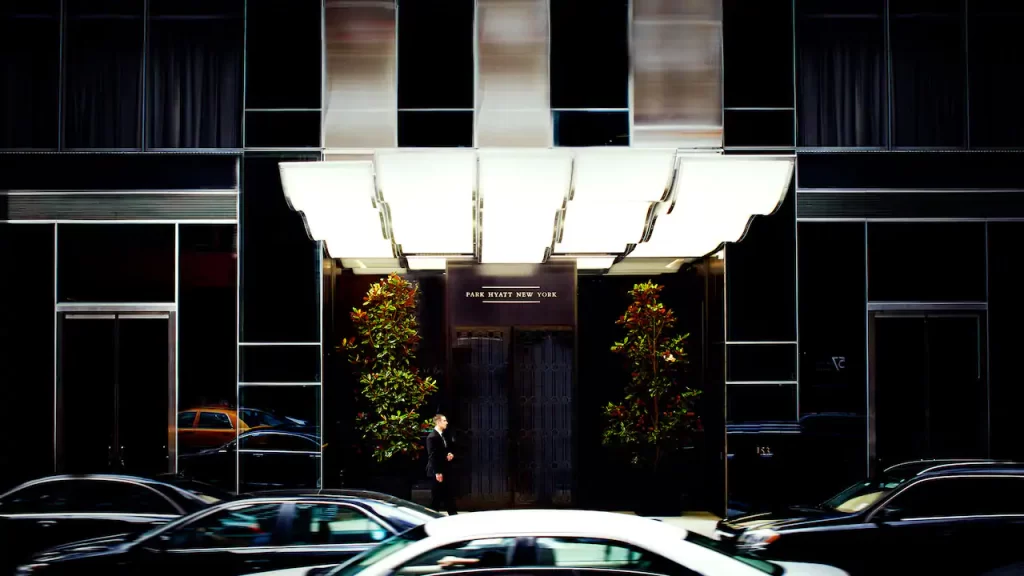 Conclusion
Chase Ultimate Rewards points are some of the easiest points to rack up from your daily spend because of how well the Chase UR earning cards work with each other. It offers decent redemption for those who are new to redeeming points for travel or those who doesn't have the time to learn the ins and outs of different loyalty programs.
But, those who has the knowledge on what different loyalty programs offer can get much more value like flying first class through Virgin Atlantic or Emirates and staying at some of the most luxurious hotels like Park Hyatt under the World of Hyatt program!