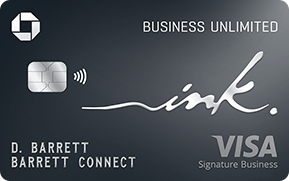 Business Credit Card Application Guide with No Business
Business credit cards may turn off the average person. After all, can they apply and get approved for one? Well, the answer is to think like the rapper Jay-Z.
"I'm not a businessman. I'm a business, man." – Jay-Z
Yes, the average person can apply and get approved for a business credit card, even with no established business. I will guide you through the process so you can get some of those sweet & high signup bonuses!
Why Apply for A Business Credit Card
There are plenty of useful benefits on applying for a business credit card.
Business credit cards generally offer higher signup bonuses compared to their personal counterparts, which is of course, a thing to be desired.
They also report to a separate credit file, the business credit instead of personal credit file. This allows you to not add progress towards Chase 5/24 rule and earn more signup bonuses while cooling down your Chase 5/24 status.
Lastly, business credit cards may offer unique spending multipliers that are unusual for personal credit cards like phone, internet, shipping, and cable bills like the Chase Ink Cash. Even if you don't own a business, many of the categories are utilities that the average households will have monthly and they can be great source of points.
No Business, No Problem
Although the term business may give a certain vibe of owning a store that sells products or services, its definition is loose, at least with business credit card application.
Side hustles like selling things on eBay, driving Uber, being a freelancer, blogger, Youtuber, Twitch streamer, etc will count as business. Any income where you'll receive a Form 1099 when you need to file tax will count as a legitimate proof as business income. Some of the mentioned side hustles have low barrier of entry like driving Uber that would qualify you for a business credit card.
Hopefully, the Jay-Z quote makes sense now!
Application Process
I will show an example on the business card application process for those with no business established.
Business Information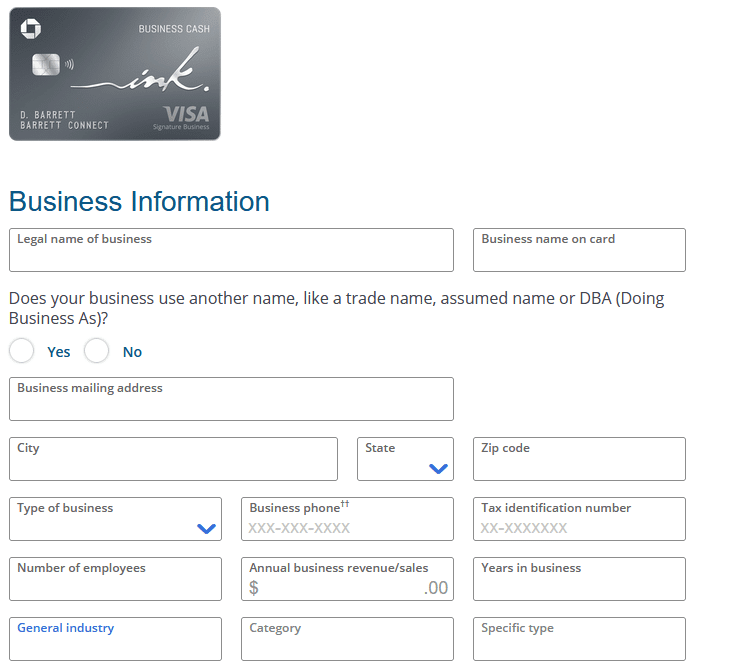 First row of the application is to fill out your business information. For the first row, filling out your Legal name of business and Business name on card is as simple as putting your full legal name.
For the second row, asking for Doing Business As (DBA), you want to select No because you don't have an established business to be referred as.

Third row can be filled out with your home address.
After filling out your address, the Type of business you want to select is Sole Proprietor. Business phone can be your mobile phone. On Tax identification number column, you can fill out your SSN as a Sole Proprietor.

Number of employee should be filled as one, as you're the sole employee of your own business as a sole proprietor.
Business revenue is a tricky one, and unfortunately, there's no clear answer if you can get away with having $0 business income. Factors like the issuer, your relationship with the issuer, and your personal credit history are the other things the issuer consider before they decide to accept your application.Having $0 business income isn't a bad thing, as new businesses may not earn money for a period of time.
Nonetheless, you should try to be truthful to the best of your ability when inputting your business income. Having a Form 1099 is usually enough as a solid proof of business income.
Years in business is straightforward, and it's fine to put 0 if the business is less than 1 year old.
Finally on the business information section, select a category that fits close to your business. It's not a big deal if it's not completely accurate.

Personal Information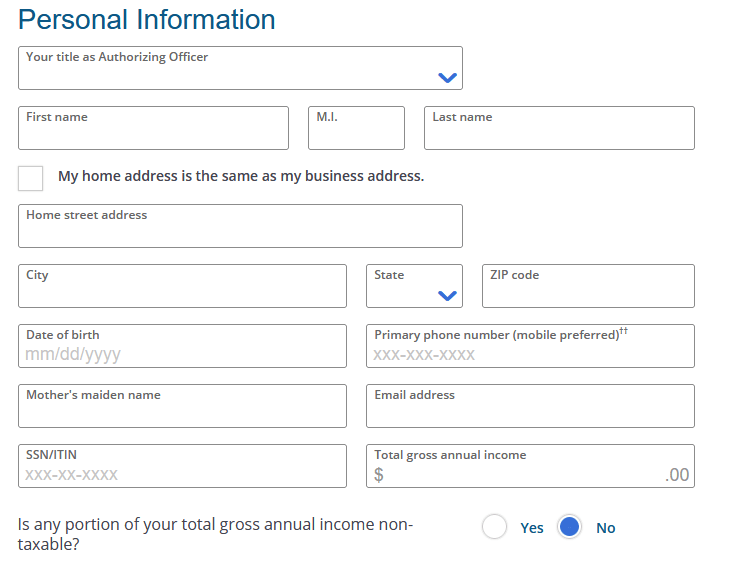 Personal information section should be straightforward. Your title should be selected as Owner. Then fill out your legal name again.
You can check the box on home address being the same as business address to not have to fill out your address again.
Fill out the rest of your personal information. Total gross income can come from the income you get from your main job shown on the W-2 Form for tax filing. Then, fill out non-taxable income if it's applicable to you.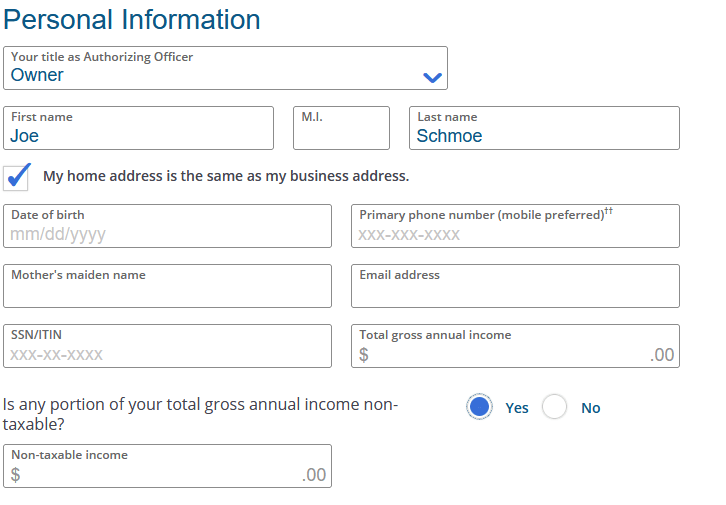 Finally, for the moment of truth, hit the submit button and pray to the credit card gods that you get approved!
Conclusion
Having an established business is not necessary to open a business credit card as the average person can apply as a sole proprietor as long as they at least have a side hustle. The process is surprisingly simple! Good luck in your business credit card applications!