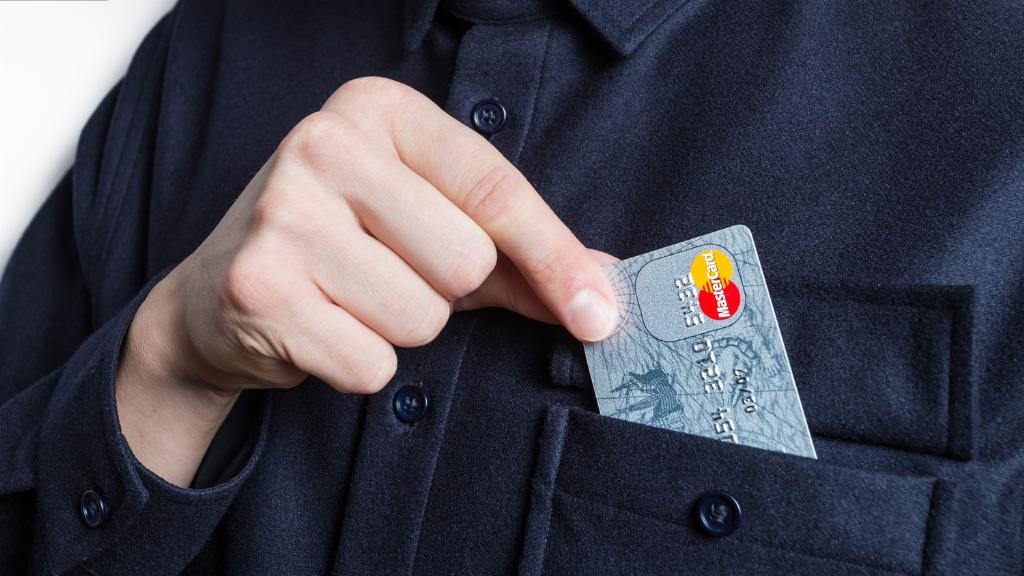 Advertiser disclosure: This post may include affiliate links (including sidebar banners) in which this site may receive compensation if a purchase is successfully made (at no extra cost to you) after being redirected from here. Thank you for your support!
Best Credit Cards: International Travels Edition
The US has been blessed with amazing credit card benefits for travel. One of them is no foreign transaction fee! By having no foreign transaction fee, you're not exposed to paying the extra 2-3% fee whenever you use your credit cards abroad. That also means that you can still earn credit card rewards while you're abroad!
Although the US mostly accept credit cards nowadays, it may or may not be the case in other countries. Your spending pattern will also likely be different than at home. I will list some of the best credit cards for your fun time outside of your country.
Visa & MasterCard
One important factor to look out for is the payment processor. Payment processors will determine whether a merchant will accept your card or not. The two biggest payment processors we have currently are Visa and MasterCard.
Although American Express is very popular in the points & miles game thanks to their mostly lucrative offers and bonuses, you'll likely find a harder time using them abroad even though higher-end American Express cards have no foreign transaction fees. Due to that, it's a good idea to have a backup Visa and/or MasterCard that also have no foreign transaction fee in your arsenal.
Best Visa Cards for International Travel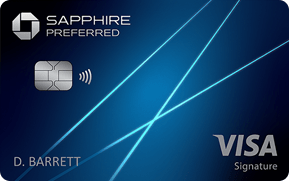 Chase Sapphire Preferred is a great choice that cover good spending categories that you'll likely use on your travels abroad like:
$50 Hotel credit when purchasing hotel stays through Chase Travel Portal after your first anniversary of holding the card
5x on travel purchases through Chase Travel Portal
3x dining
2x on general travel (flights, hotels, tolls) outside of Chase Travel Portal
10% anniversary bonus on all spend, effectively adding .1% on all spending categories
Be wary that by using the hotel credit through Chase Travel Portal, you cannot use elite benefits or earn hotel points if you have an account to a hotel loyalty program. Thus, it's more useful to use if you plan to stay at hostels or hotels on areas where there are no properties of the big hotel chains.
Chase Sapphire Preferred comes with a $95 annual fee.
Chase Sapphire cards also offer strong travel protection benefits, especially for car rental, in which they offer Primary Collision Damage Waiver (CDW) instead of Secondary CDW. The difference is if there's an accident, Chase's insurance will pay for your damages first before going through your own car insurance!
If you see yourself renting cars a lot during your travels, then either the Chase Sapphire Preferred or the Chase Sapphire Reserve are strong recommendations!
Related read: Chase Ultimate Rewards Program Guide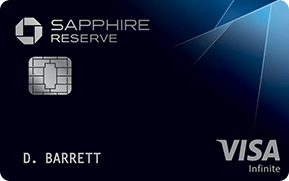 Chase Sapphire Reserve is the alternative to the Chase Sapphire Preferred. Due to the "One Sapphire" rule, you can only have either the Chase Sapphire Preferred or the Chase Sapphire Reserve in your wallet.
It's similar in many ways to the Chase Sapphire Preferred regarding to spending multipliers, only beating it on travel categories:
$300 annual travel credit
10x on hotels and car rentals when purchased on Chase Travel Portal
5x on flights when purchased on Chase Travel Portal
3x on general travel outside of Chase Travel Portal
Priority Pass airport lounge access (with free food on select Priority Pass lounges), and better trip delay insurance that kicks in after 6 hour of delay vs. 12 from the Chase Sapphire Preferred.
It does, however, comes with a much higher annual fee of $550.
Be aware that to get either of these cards, you can only be approved if you're under the Chase 5/24 rule.
The Chase Sapphires are the best credit cards to get for travel protection, which makes them worthy to have on your wallet abroad!
Best MasterCard Cards for International Travel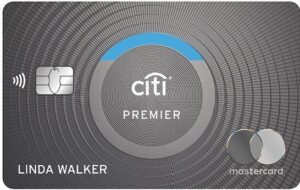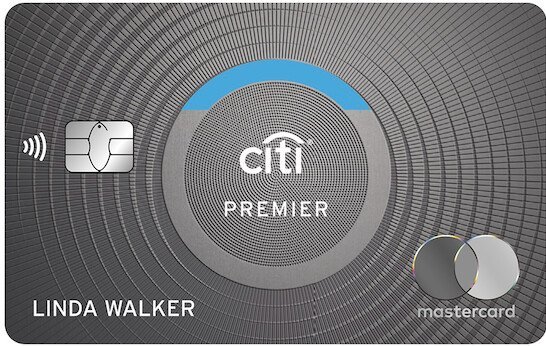 Citi Premier is the best credit card for international travel under the Citi issuer, and one of the best on MasterCard side. It has pretty good spending multipliers that you'd spend on your travels:
$100 off on single hotel stays that costs $500 or more (can only be used once per anniversary year)
3x on dining
3x on groceries
3x on gas
3x on flights
3x on hotels
The grocery category is what Chase lacks with their cards, and I believe that part of travel experience abroad is trying out the local cuisine, and grocery stores sell interesting items that you won't likely find on restaurants. Some of my favorites include the yakisoba-pan from Japan and banana milk from South Korea!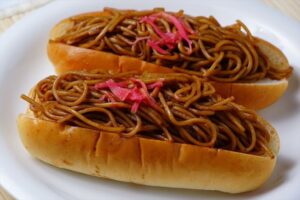 Grocery category spend may be a mixed-bag abroad because it's hard to tell if a store will code your purchases towards grocery spend. So, don't be surprised if you may even see a mere 1x multiplier.
Beware that the Citi Premier does not offer any travel protection, including car rental insurance. It's best to use the Chase Sapphires instead to book your travel needs.
The Citi Premier comes with a $95 annual fee.
Related read: Why I Applied for the Citi Premier- A Strong Contender with 80,000 Points Bonus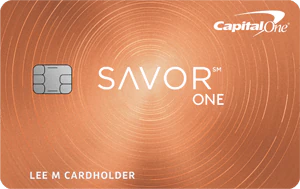 Capital One Savor One is the most underrated card on this list and it deserves the spot because it has no annual fee! The spending multipliers are also attractive for a no annual fee card:
3% back on dining, grocery, and entertainment
Entertainment category is definitely an interesting one that's not covered by other cards mentioned in this post. According to the FAQ on the Savor One page, entertainment category covers spending on amusement parks, tourist attractions, aquariums, and zoos.
You'd likely spend on one of those categories, and the Savor One will give you good returns!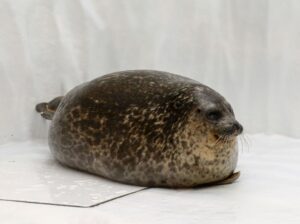 One last major thing about the Savor One is that the cashback can be converted to miles if you also have the Capital One Venture, Venture One, or the Venture X! Capital One Miles have some overlapping transfer partners with American Express, Chase, and Citi with their own unique ones also!
Related read: Capital One Miles Just Got Stronger, New 1:1 Ratio! Unleashing a Secret Duo Setup
American Express Lounge Access
Premium American Express travel cards will give you lounge access like Priority Pass and Centurion Lounge if you have the American Express Platinum Card. Carrying the physical card isn't required as Priority Pass has their own mobile app, while access to the Centurion Lounge can be done with the American Express mobile app.
However, it's a good idea to bring the card physically if you book a hotel from a chain like Marriott and Hilton by using co-branded cards issued by American Express like the Marriott Bonvoy Brilliant and Hilton Honors Aspire for the incidental hold during check-in.
Charles Schwab Debit Card
Despite the huge global footprint of Visa and MasterCard, many places in countries abroad still do not accept credit cards,  or for whatever reasons, certain foreign banks won't accept transactions made with American credit cards, so it's always a good idea to bring some cash around.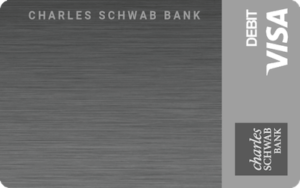 This is where the Charles Schwab Debit Visa comes in. This card will get rid of the hassle in exchanging your currency at home before traveling abroad. It's arguably the best debit card to have for international travel because it will refund ATM fees when you withdraw cash from any ATM machines anywhere in the world. Although, it's still better withdraw on established bank ATM's as there are horror stories of random ATM's eating up cards. No ATM fee refunds will help you from that! Banks will also give you more fair exchange rates than a random ATM you find on the street.
Charles Schwab will refund ATM fees by the end of the month, so be mindful of your cash withdrawal frequency while you're traveling!
Signing up for a High Yield Investor Checking Account is required Charles Schwab Debit Visa. Despite the name, opening it is as simple as opening a regular checking account from any banks. But, you also do need to open an investment brokerage account. It should be no problem as it's free and there's no minimum deposit required on both the checking account and the investment brokerage account can be completely ignored.
Conclusion
By having the best credit cards for international travel, you can earn points and hit signup bonuses while you're having fun abroad! The Chase Sapphire Preferred or Reserve will get you some of the best travel protections that travel credit cards offer, while the ones on the MasterCard side like the Citi Premier and Capital One Savor One will help on your on-the ground purchases like grocery, dining, and even entrance fees to cool venues to see!
Then finally, the Charles Schwab Debit Visa will get rid of the hassle in converting your dollars to foreign currencies at home, while covering your cash withdrawal needs when you run into situations where credit cards aren't accepted!