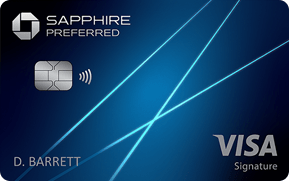 Advertiser disclosure: This post may include affiliate links (including sidebar banners) in which this site may receive compensation if a purchase is successfully made (at no extra cost to you) after being redirected from here. Thank you for your support!
Chase Sapphire Preferred Review- The Preferred Chase Points Funnel
Chase Sapphire Preferred has been overshadowed by its bigger brother, Chase Sapphire Reserve. It may no longer be the case after its recent revamp with higher multipliers and new benefits. Here's a breakdown of the updated credit card. Is the $95 annual fee card for you? Let's find out.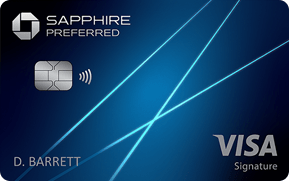 Earning Rates
Chase Sapphire Preferred earns you Chase Ultimate Rewards points. From the recent updates, the spending multipliers now compete with its bigger brother and the Chase Freedom lineup. Here's what they are now:
5x on travel through Chase Travel Portal excluding the $50 Annual Hotel Credit
3x on dining & online grocery (excluding wholesale clubs like Target & Walmart)
3x on streaming services
2x on travel purchases
1x on everything else
10% anniversary points bonus on base spend, effectively adding .1x on all purchases
10% Anniversary Points Bonus Explained
Chase Sapphire Preferred anniversary bonus only applies towards base spend points and it kicks in after you pay the next annual fee of your card. The way Chase structures points earned is by base spend + bonus multipliers. So for dining, it's base point (1x) + dining multiplier (2x) that comes out as 3x.
This structure clarifies why you get 3.1x multiplier instead of 3.3x on dining after your anniversary date of card opened. Being 3.1x barely nudges over the Sapphire Reserve and the Freedom lineup cards for dining purchases, incentivizing you to spend on the Sapphire Preferred as your main dining card in the Chase Ultimate Rewards ecosystem. It's definitely a way for Chase to make the card "better" while managing costs in how the points are distributed.
$50 Annual Hotel Credit
The $50 Hotel Credit applies after your first anniversary of opening the card, just like the 10% anniversary bonus. Applying the credit is simple by just booking hotel stays through the Chase Travel Portal. If you travel to off-beaten path locations or don't have any loyalty to a hotel chain, the hotel credit effectively reduces your annual fee to $45 at most, as long as you can see yourself staying at least 1 night per year. This shouldn't be a problem if you apply for a travel card like this in the first place.
Compared to the American Express Platinum Card's $200 Hotel Credit, the credit from the CSP is much easier to use, and does not restrict you to luxury hotels with prices that are less accessible to the average traveler.
Do note that the $50 hotel credit excludes you from earning Chase UR points, but you can still earn points for the remainder of your bill. For example, if you stay at a hotel costing $60 for a single night, then you'll only get points from the remainder $10 spend. By booking hotels through the Chase Travel Portal, you're forgoing elite benefits that you'd get on hotel chains if you have status with them.
Chase Ultimate Rewards Transfer Partners
By having the Chase Sapphire Preferred, you can transfer Chase Ultimate Rewards points to select airline and hotel partners. You may also combine points from no annual fee earner cards like the Chase Freedom and Ink lineups to further rack up points! The biggest advantage the CSP has is that it's the cheapest card that enables you to transfer to miles and hotel points, making it one of the best cards to funnel all your Chase UR points to. So, if you're interested in the Chase Trifecta setup, you will at least need the CSP at your arsenal.
Here's a list of Chase transfer partners:
Airlines
Aer Lingus AerClub
Air Canada Aeroplan
British Airways Executive Club
Emirates Skywards
Flying Blue AIR FRANCE KLM
Iberia Plus
JetBlue TrueBlue
Singapore Airlines KrisFlyer
Southwest Airlines Rapid Rewards
United MileagePlus
Virgin Atlantic Flying Club
Hotels
IHG Rewards Club
Marriott Bonvoy
World of Hyatt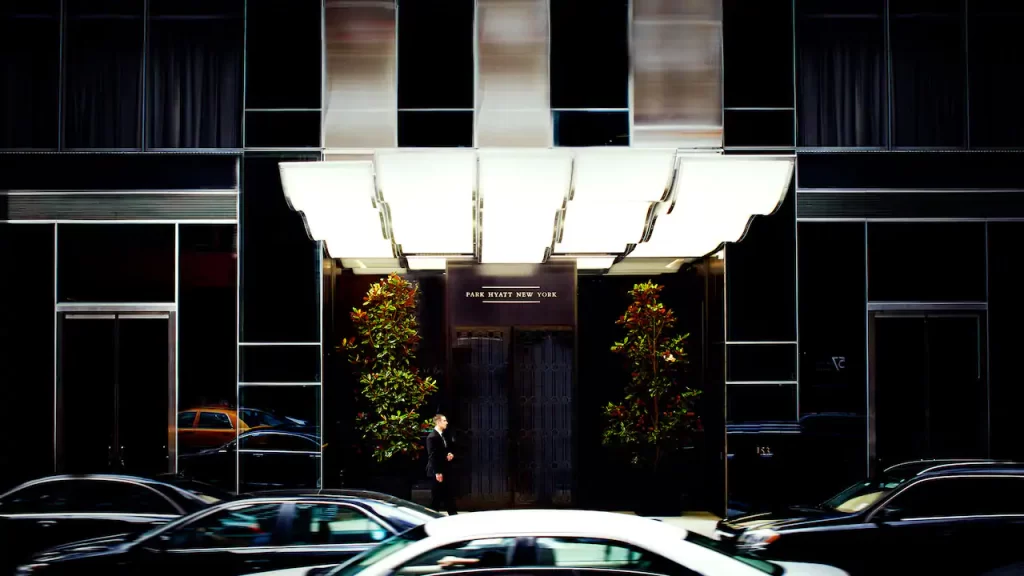 25% Bonus on Chase Travel Portal
Each Ultimate Rewards points is worth 25% more when they're redeemed towards travel on the Chase Travel Portal. While transferring points to travel partners can be worth more, the Travel Portal offers an easier way to offset the cost to your travel where you don't have to learn intricacies of airline and hotel loyalty programs. You can freely choose to cover the whole bill or partially, which is an advantage compared to transferring to partners as you need to transfer enough points for a redemption.

Travel Benefits
Chase Sapphire Preferred offers premium travel benefits despite its generous annual fee like:
Trip Delay Insurance: if your flight is delayed 12 hours or more, or requiring you to stay overnight, you can be reimbursed up to $500 for the delay (applies to one-way ticket)
Baggage Insurance: if your bag is lost, you can be reimbursed up to $3000 per trip
Car rental insurance: Primary collision damage waiver (CDW), which means your credit card's insurance will go through first before your personal insurance
Other travel benefits include:
No Foreign Transaction Fee: Useful for international purchases, and being a Visa card means high acceptance rate on places that accept credit cards
The Chase Sapphire Preferred don't offer lounge access or Global Entry or TSA PreCheck credit.
Things to Consider Before Applying for Chase Sapphire Preferred
Chase Ultimate Rewards ecosystem is still great for avid travelers or those looking to begin their points & miles journey. But, Chase is notorious for having some of the strictest credit card application rules. Here are the two things you want to consider before applying:
Chase 5/24 rule: Chase will deny you for applying for 5 or more credit cards within a 24 month period. Read this post to learn more.
One Chase Sapphire rule: Chase will only allow you to open one Sapphire card per personal account. That means, if you open the Chase Sapphire Preferred and you want the Sapphire Reserve, you'll either have to downgrade the card to a Freedom or close it. This rule applies vice versa if you have the CSR instead.
Chase Sapphire 48 month rule: You can only get one signup bonus for the Sapphire lineup once every 48 months. The clock starts after the date you receive your signup bonus. As the CSP consistently has higher signup bonus historically compared to the CSR, it may be wise to signup for the CSP first. Unlike Amex, which has a "once in a lifetime bonus", it means that you can get the signup bonuses of Chase cards multiple times, but you'll have to be patient.
Related read: How to Choose: Chase Sapphire Reserve or Preferred in 2022
Conclusion
The Chase Sapphire Preferred becomes better after its revamp, and it can even be better than the Chase Sapphire Reserve if you have other cards that will give you lounge access like the American Express Marriott Bonvoy Brilliant or the Capital One Venture X. The $50 Hotel Credit is much easier to use compared to the Amex's $200 Hotel Credit, making it more attractive to the average traveler.
This card has the lowest cost to enable you to transfer Ultimate Rewards points to travel partners, which is a great passive benefit for the Chase UR ecosystem in general and allows you to diversify your points portfolio.
Overall Rating
If you're interested in the Chase Sapphire Preferred, please consider signing up through my referral link, as it can help support Seal the Deal Travels!