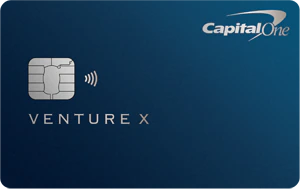 Advertiser disclosure: This post may include affiliate links (including sidebar banners) in which this site may receive compensation if a purchase is successfully made (at no extra cost to you) after being redirected from here. Thank you for your support!
Capital One Venture X Review- New Player in Town
Capital One has just released a new premium travel credit card, the Venture X. At first impressions, the card's benefits look pretty attractive. It has easy-to-use credits with only a $395 annual fee. Is this card for you? I'll break down the benefits.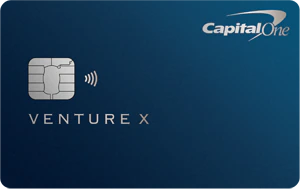 Earning Rates
Capital One Venture X earns you Capital One Miles. It has elevated earning rates revolving around the Capital One Travel Portal, which is an online travel agency where you can book flights, hotels, and car rentals. It's similar to the travel portal you'd expect from other issuers like American Express, Chase, and Citi.
The rates differ a bit depending on the type of travel you're booking:
10x on hotels and car rentals booked through Capital One Travel Portal
5x on flights booked through Capital One Travel Portal
2x on everything else
$300 Annual Travel Portal Credit
Capital One Venture X's most prominent benefit is probably the $300 annual travel credit. Because the Capital One's version of the $300 credit forces you to use its travel portal, you may miss out on elite status benefits from your preferred hotel chain.
Depending on where you're staying, it's good to weigh in how valuable the elite benefits and the hotel points you'd earn are compared to just getting a straight up 10x Capital One Miles on your hotel booking.
Booking directly
Hotel points (base points + elite status bonus)
Elite night credits toward higher status
Elite status benefits (potential free upgrades, late checkout, free breakfast)
2x Capital One Miles
Potential extra cashback or American Express Membership Rewards through certain shopping portals (TopCashBack/Rakuten)
vs.
Booking through travel portal
Statement credit towards hotel bill (up to $300 per card member year)
No elite status benefits, hotel points, and elite night credits
10x Capital One Miles
The travel credit can still be useful if you:
Find yourself in a place where there's no hotel of your preferred chain
Pay for shorter domestic flights where in many cases, using points wouldn't give outsized value. Airlines in general allows you to earn miles by inputting your loyalty number.
If the $300 travel credit is as good as cash to you, then the effective annual fee of this card would go down to $95.
10,000 Miles Anniversary Bonus
The anniversary bonus grants you 10,000 Capital One Miles by continuing to open the card after the first cardmember year. This is another sweet benefit on top of the $300 travel portal credit.
Assuming that you redeem 10,000 for cash, which is the floor redemption, that's free $100! This leaves the effective annual fee to be -$5 after the first year. Free $5 every year guaranteed. Woohoo! Of course, the miles can be transferred to transfer partners instead for even better value.
Capital One Miles Transfer Partners
Capital One has recently improved the transfer rates on their key travel partners, making the Capital One Miles much more competitive than before, and redeeming points through this way will get you the most value for long-haul international flights. Here's a list of Capital One transfer partners:
Airlines
Aeromexico Club Premier
Air Canada Aeroplan
Air France-KLM Flying Blue
Avianca LifeMiles
British Airways Executive Club
Cathay Pacific Asia Miles
Emirates Skywards
Etihad Guest
EVA Infinity MileageLands (2:1.5 transfer ratio)
Qantas Frequent Flyer
Singapore Airlines KrisFlyer
TAP Portugal Miles & Go
Turkish Airlines Miles & Smiles
Virgin Red
Hotels
ALL Accor Live Limitless (2:1 transfer ratio)
Choice Privileges
Wyndham Rewards
Travel Benefits
To start with, Capital One Venture X is a Visa Infinite card, and you can expect some nice travel benefits like:
Trip Delay Insurance: if your flight is delayed 6 hours or more, you can be reimbursed up to $500 for the delay
Baggage Insurance: if your bag is lost, you can be reimbursed up to $3000 per trip
Car rental insurance: Primary collision damage waiver (CDW), which means your credit card's insurance will go through first before your personal insurance
Other travel benefits include:
No Foreign Transaction Fee: Useful for international purchases, and being a Visa card means high acceptance rate on places that accept credit cards
Lounge Access: Priority Pass Select for unlimited lounge visits to Priority Pass lounges and the exclusive Capital One lounges at certain airports (DFW, DEN, IAD)
TSA PreCheck or Global Entry Credit: For expedited entry and exit in the airport, replenished every 4 years
Free up to 4 authorized user, in which they still have the benefit of accessing the Capital One Lounge, Priority Pass Lounges, and Hertz President's Circle status!
President's Circle Hertz Status
Capital One Venture X is currently the only card that gives top-tier status for car rental. In contrast, the American Express Platinum Card only gives Gold status to Hertz where the Capital One Venture X gives President's Circle status, which is the highest status in Hertz loyalty program. The benefits are:
Guaranteed car upgrades
One additional free driver
Widest car selection
50% bonus points to go towards free rentals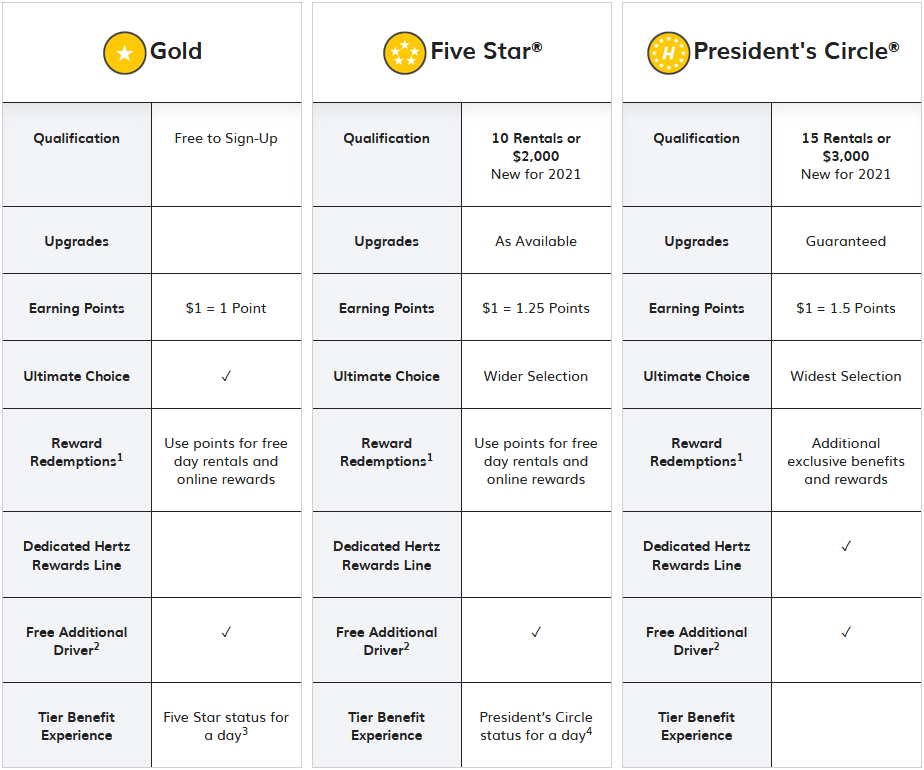 Things to Consider Before Applying for Capital One Venture X
Capital One can be a difficult issuer to deal with as their rules can hinder some people from applying. There are some rules and scenarios to consider about applying for a Capital One credit card:
Capital One will only accept one credit card application every 6 months
To be eligible for a Capital One card, you must not have more than 2 Capital One cards opened (minus co-branded cards)
If you have too many credit cards opened shown on your credit file, you may have problems getting approved for a Capital One card in general
These stringent rules can sadly get you rejected for the Capital One Venture X if one of the above factors apply to you. Nonetheless, it doesn't hurt to call their reconsideration line to improve your chances of approval at 1-800-625-7866.
Conclusion
The Capital One Venture X is the new big boy in town that can deliver easy value to many travelers. The $300 annual travel credit is versatile and easy to use. Then, the 10,000 anniversary miles bonus is a sweet icing on the cake where the card is literally paying you to have it just by these two benefits alone.
On top of that it also offers premium travel benefits like some of the best trip protection benefits, lounge access, and top-tier car rental status at a generous price of $395 per year.
However, beware that Capital One Venture X is heavily reliant on utilizing its travel portal. You may be at odds if you have loyalty to a hotel chain as they usually won't allow you to use elite status benefits and earn hotel points and elite nights by booking through the Capital One Travel Portal. Since airlines allow you to enter your loyalty number, you can still earn miles booking through the Capital One Travel Portal unlike hotels.
With that said, it's best to get this card if you can see yourself spending at least $300 per year on car rentals and/or flights where transferring points don't provide outsized value like shorter domestic flights on some airlines while not compromising on hotel status if you value that.
Overall Rating
If you're interested in applying for the Capital One Venture X, simply click here to apply! By applying through this link, you will also support Seal the Deal Travels! Thank you very much!