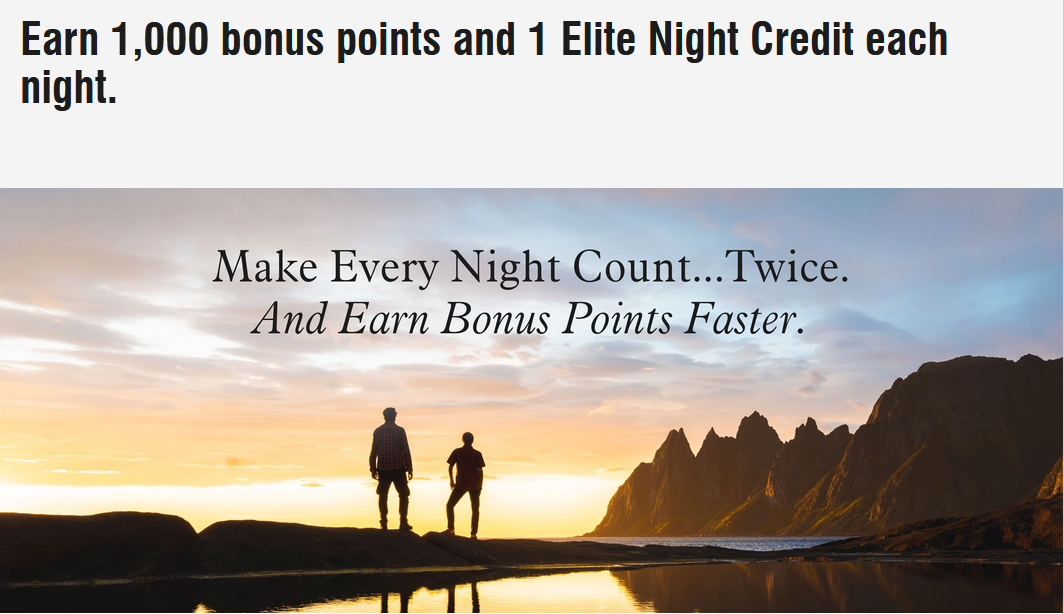 Marriott Bonvoy Q1 2022 Promotion: Double Elite Nights + 1K Bonus Points
Marriott Bonvoy has unveiled its Q1 2022 promotion with double elite nights and earning 1,000 extra points per night as cherry on top.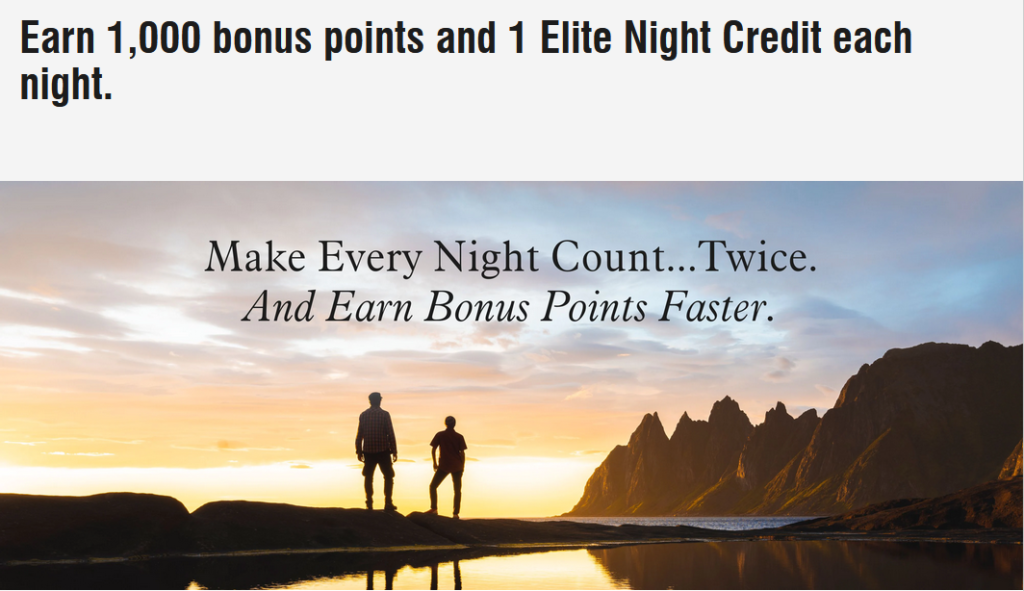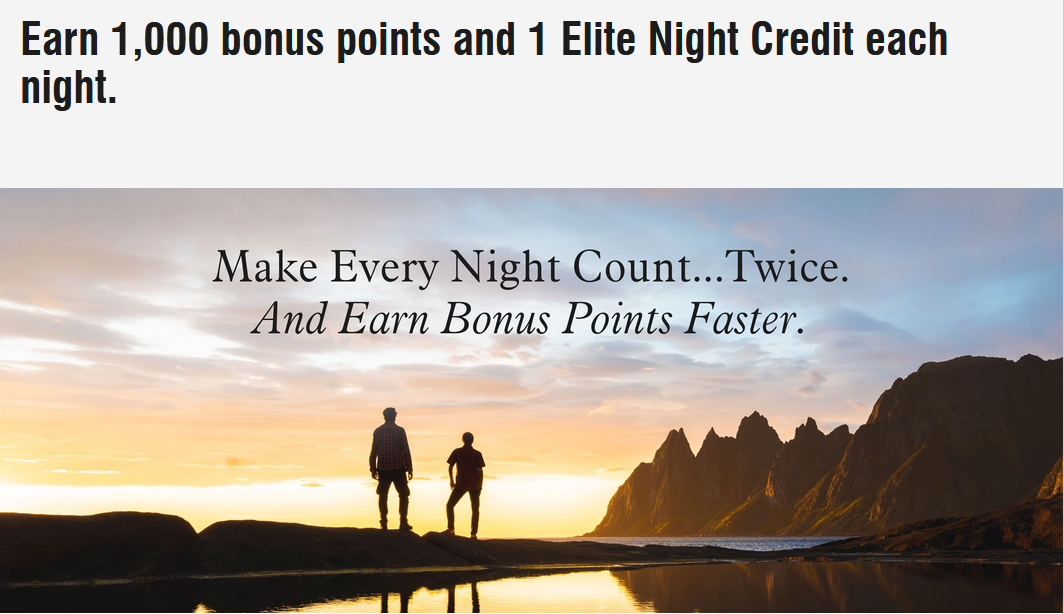 Q1 2022 Promotion Details
To apply for the promotion, simply go under the Promotion tab under your Marriott Bonvoy account to register. Make sure to do it before April 20, 2022! Here are more details to know:
Only valid on stays between February 8 and May 4, 2022
Only valid on paid stays in cash. Points + Cash and award stays do not apply!
Bonus elite nights and points may post within 7 business days
No minimum amount of night required per stay
Unlimited earning potential
Applies to all brands except for Homes & Villas, Marriott Executive Apartments, and Marriott Vacation Club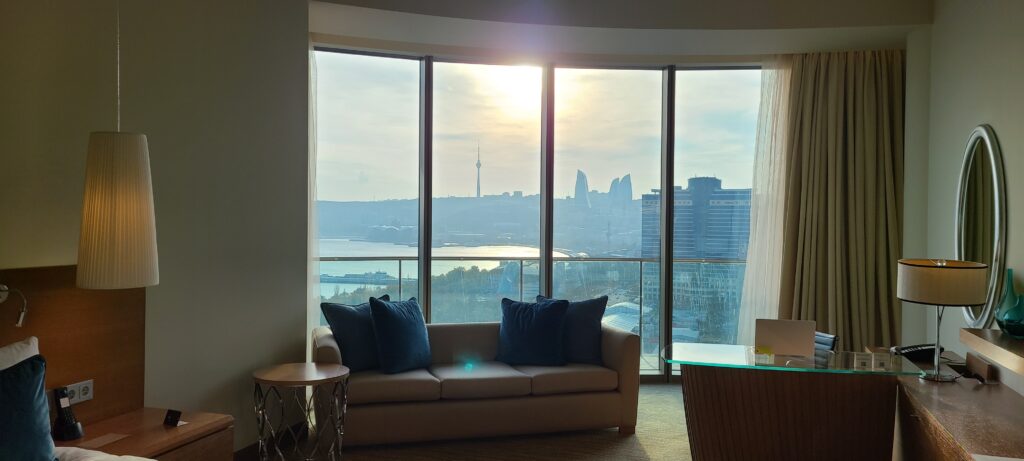 My Thoughts & Strategies
This promotion is great for those who are trying to reach higher elite status that will last throughout the year of 2022 onward until February 2024. But, it may not help much in reaching Ambassador Elite status, in which you need 100 nights plus $20,000 spend in one calendar year. The points bonus will be more significant on cheaper stays compared to the more expensive ones, as it only cares about the number of nights stayed.
Although, keep in mind that Marriott will move to dynamic pricing some time in March 2022, so consider any future trips you want to book on points and use this promotion to help you top off points for certain redemption(s) before the changes are live!
Credit Cards Elite Night Bonuses
Don't forget that you can start each year with 30 elite nights with Marriott Bonvoy if you connect both a US personal and US business credit card. For example, the Marriott Bonvoy Brilliant and the Marriott Bonvoy Business from American Express will suffice to give you free 30 elite nights.
Reaching Titanium Elite can be done with 20 nights of stays during the promotion period of earning double elite nights after earning 30 elite nights from the co-branded credit cards. The requirement to reach Titanium Elite is 75 nights in a single calendar year, but once you reach 50 qualifying nights, you'll have the option to choose 5 extra elite night credits for the same calendar year on your first Annual Choice Benefit. This cuts down the requirement to 40 nights to reach or maintain Titanium Elite normally (20 for this promotion period).
Of course, benefits start to change a lot once you reach Platinum Elite, and if you don't want to pursue Titanium Elite, then reaching Platinum Elite will only require you 10 nights of stay after the free nights from the credit cards. My Marriott Bonvoy guide will explain more details on Platinum vs. Titanium Elite benefits to help you think if chasing Titanium Elite is worth it to you or not.
Double Dip Your Returns
Since this promotion only applies to paid cash rates, it's a good idea to double dip your rewards on top of the Marriott points you'd earn with cashback portals like Rakuten or TopCashback. With Rakuten, you can elect to earn rewards in the form of American Express Membership Rewards points instead of straight cashback. Both programs have browser plugins that will give you information on how much you'd earn.
Make sure to compare both programs as they differ in the amount in different times. From the time of this writing, Rakuten only gives 1.5% MR/cashback per dollar spent while TopCashback gives 6% cashback! There will be times where Rakuten will be the better option of the two, so keep a look out.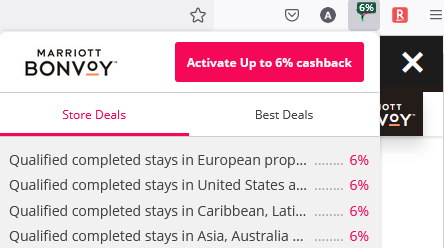 Conclusion
Marriott starts off the year 2022 with a good promotion that makes it easier to maintain elite status or reach higher ones, although it's not as generous as last year with the 50% elite night deposit based on your status.
The timing can particularly be useful for those who are trying to pursue elite status on other programs by finishing your business with Marriott first before moving on, because no other hotel programs offer double elite night benefits for the Q1 of 2022.
Who knows, there may be times in the future where other hotel loyalty program will have some sort of double elite nights promotion in the upcoming quarter(s), which can happen as travel has not picked up to the level of the pre-pandemic world.