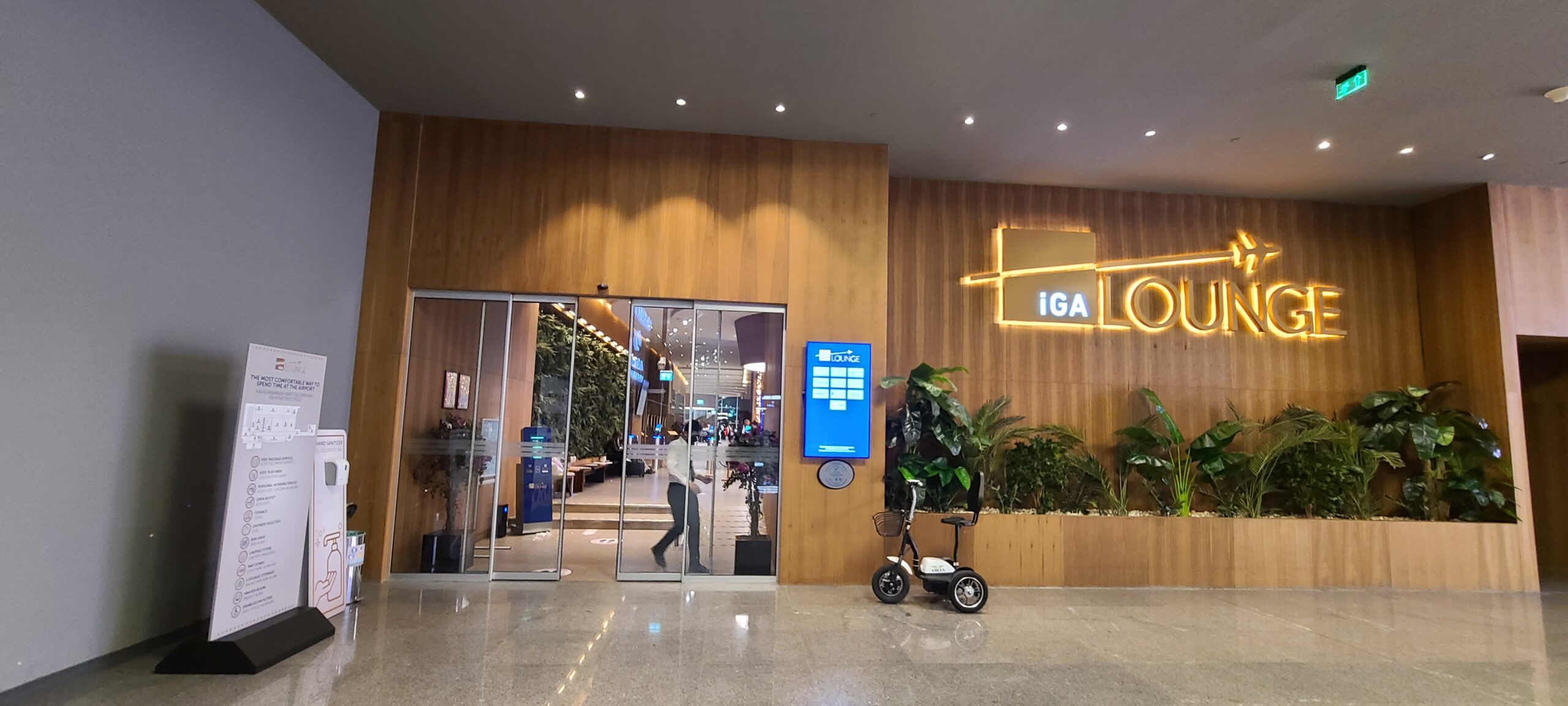 Advertiser disclosure: This post may include affiliate links (including sidebar banners) in which this site may receive compensation if a purchase is successfully made (at no extra cost to you) after being redirected from here. Thank you for your support!
IGA Lounge & Sleepod- Priority Pass in Istanbul

I've checked out the IGA Lounge & Sleepod during my 7-hour layover from Turkey to Azerbaijan to make the long wait more bearable. Both the IGA Lounge & Sleepod can be accessed with Priority Pass, and they're the only options in Istanbul Airport (IST).
IGA Lounge
Starting with the IGA Lounge, it's located in IST's International Terminal's Mezannine Floor where there are restaurants and fashion brands stores. You can simply follow the airport signs to navigate where to get to the IGA Lounge. From there, you'll take the elevator to upstairs where you'll see the neighboring SkyTeam Lounge.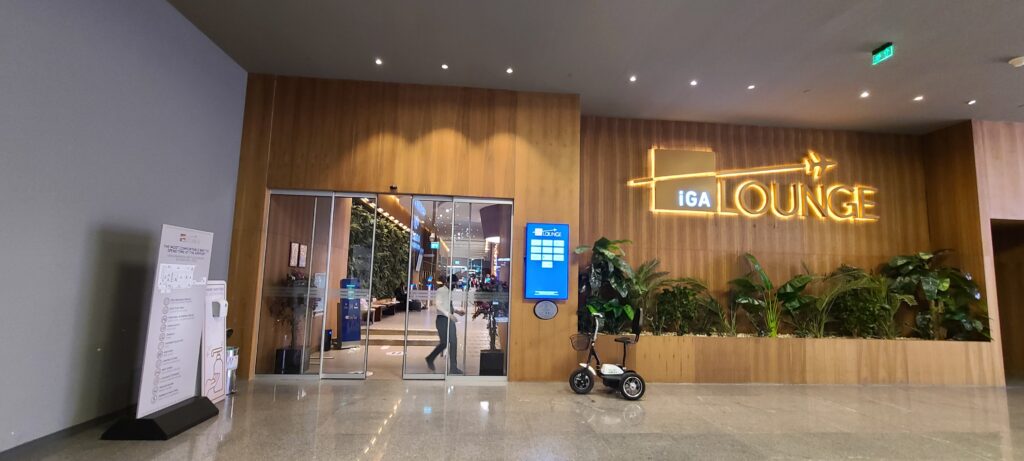 How to Enter
You may enter the IGA Lounge with a day pass that will cost you 50 Euro for 1 adult, 25 Euro for a child. However, access to the lounge is free (along with an extra guest) with a Priority Pass Select card that I receive from my American Express Marriott Bonvoy Brilliant Card. Priority Pass is the default go-to for many of the airport lounge access across the globe. The maximum amount you can stay in the lounge through Priority Pass is 3 hours, and you must present an upcoming flight ticket.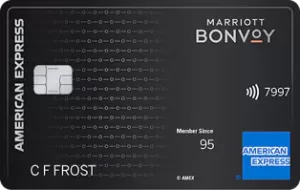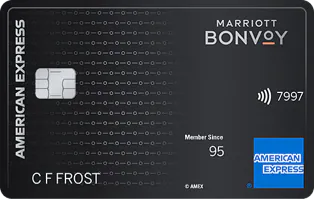 Inside the Lounge
The lounge is very spacious and consists of a duty-free shop on the entryway. While I was there, they still had Halloween decorations on even though it was late November already. Wi-Fi password is given on entry and is unlimited compared to the Wi-Fi down at the airport, which just limits you to 1 hour before you have to pay to extend. This is a big plus of having lounge access in Istanbul Airport.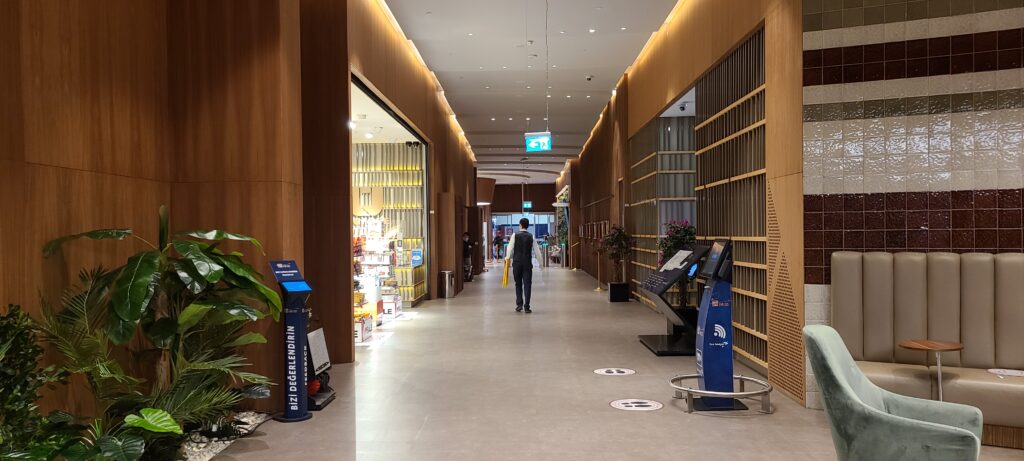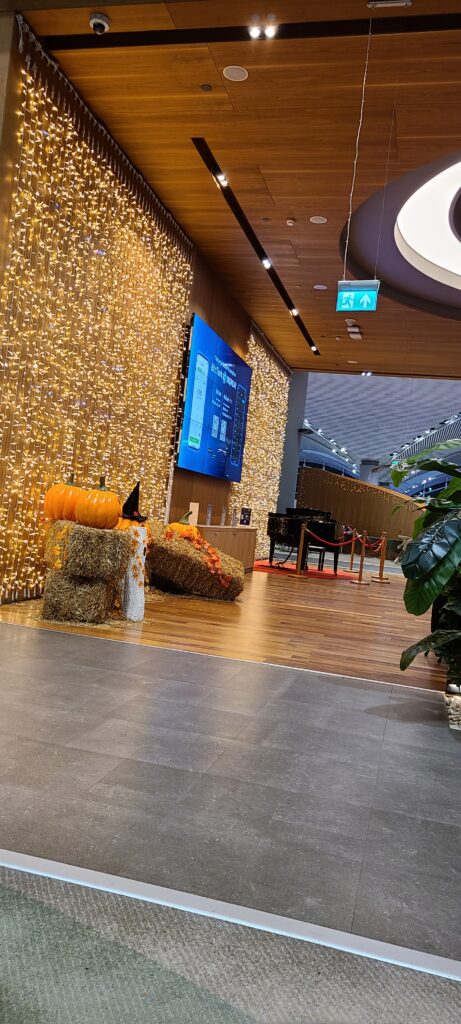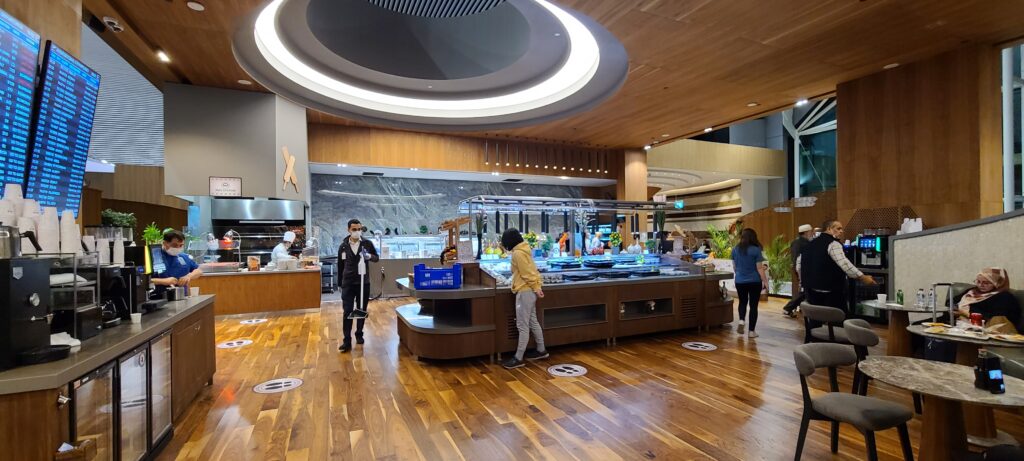 The cafe is located right after the entryway. During the COVID times, you can still help yourself with small platters of cold food, drinks including water, soft drinks, juice, and coffee.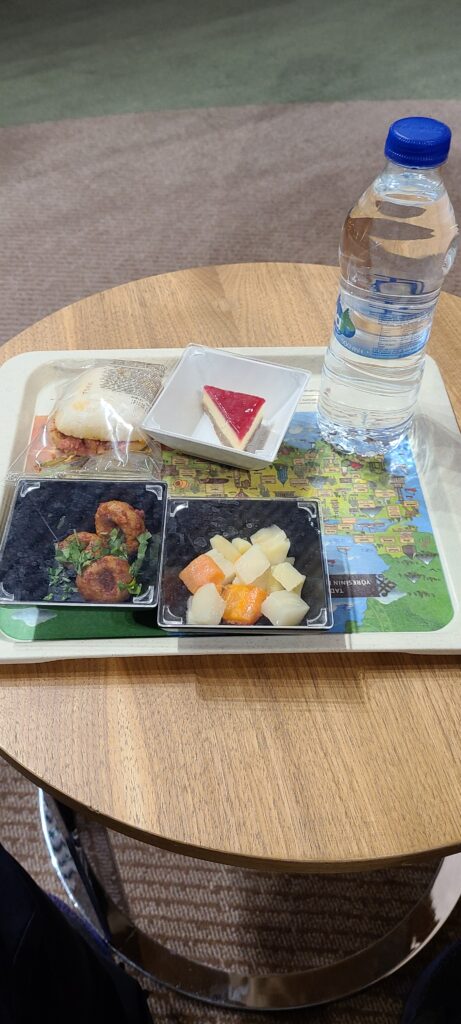 The food was better than I expected actually. I certainly like it better than some of the lounge food I've visited in the past.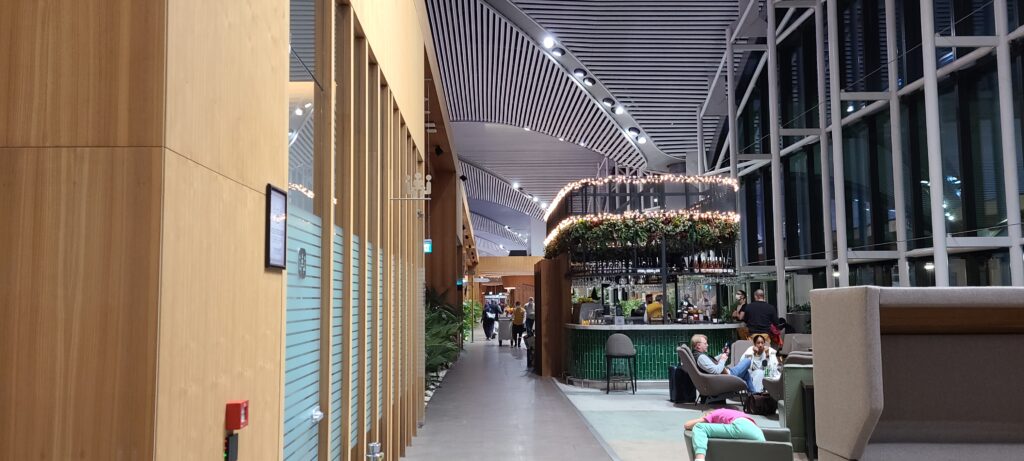 There's a bar at the end of the lounge with more seating spaces. Bathroom, along with prayer room, is to the left of it that goes through the main seating area.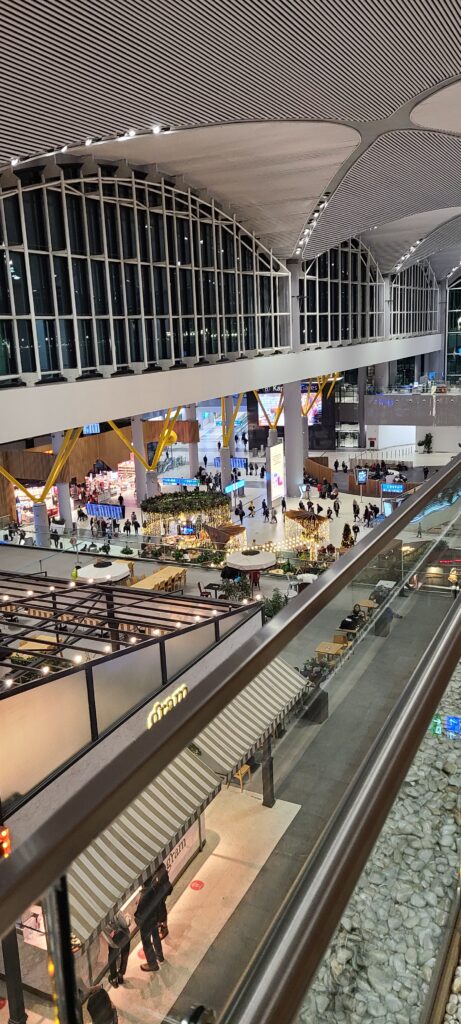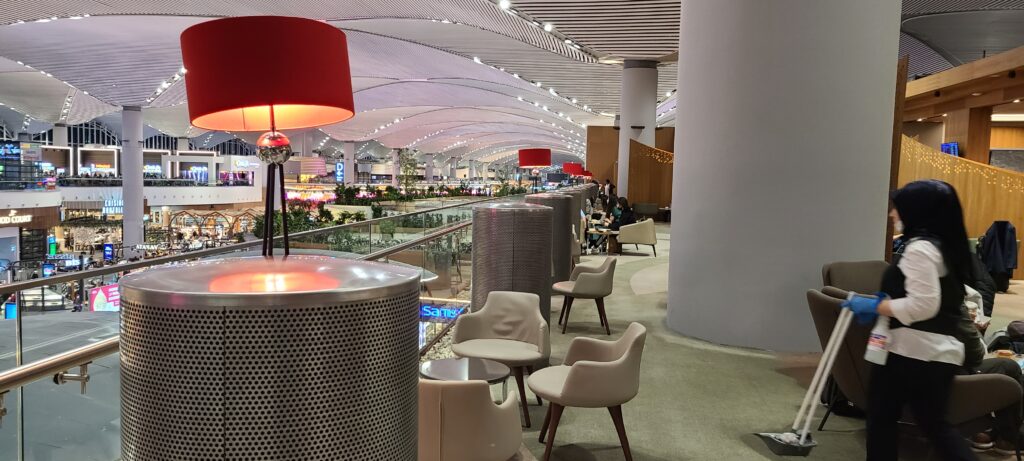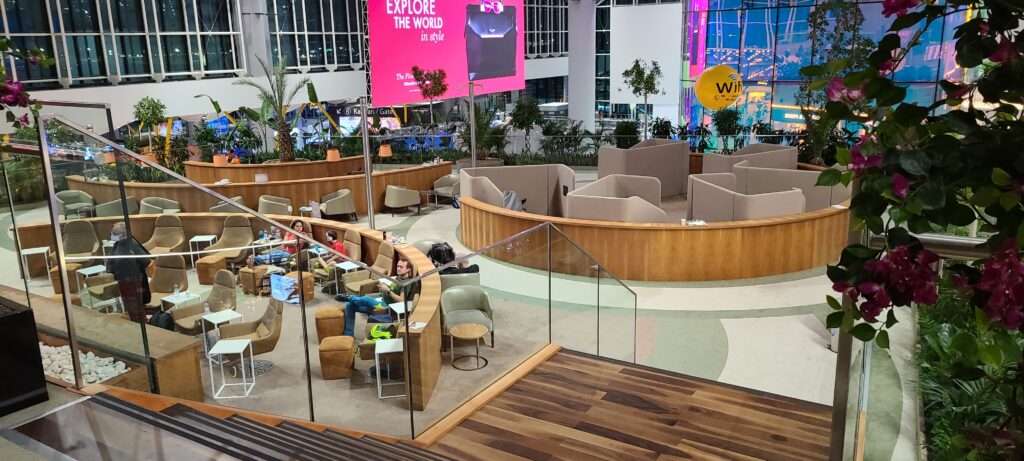 There are daybeds at the outer seating area, but they were all fully occupied, so I couldn't take a picture. Overall, I enjoy the wooden finish with plant decors that's present at the lounge, and there are plenty of space to sit and relax on.
IGA Sleepod
Next stop, I checked out the IGA Sleepod, which just like the name suggests, is a room of private sleep pods for airline passengers to get some sleep in before their next flight. It's not a part of the IGA Lounge, so you must exit the lounge. Beware that you won't be able to return back to the lounge again when you decide to leave.
The IGA Sleepod is still located in the International Terminal in one of the Departure Terminals. Airport signs will guide you to it.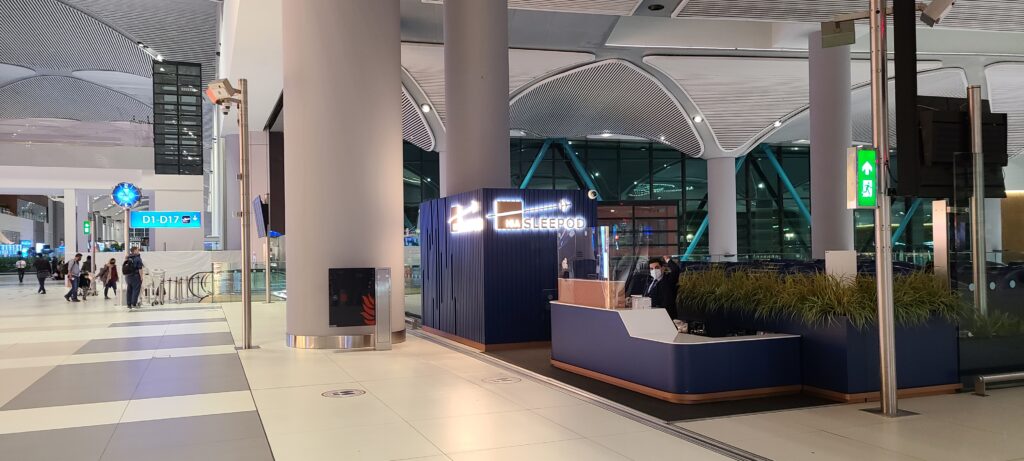 How to Use the IGA Sleepod
If you have Priority Pass, you can use the Sleepod for 3 consecutive hours maximum. Since the Sleepod is separate from the IGA Lounge, you can use your Priority Pass for both! If you don't have Priority Pass, you can pay by the hour ranging from 6-9 Euro per hour. Additionally, you can request for more pillows and blankets for 2 Euros each.
The Sleep Pods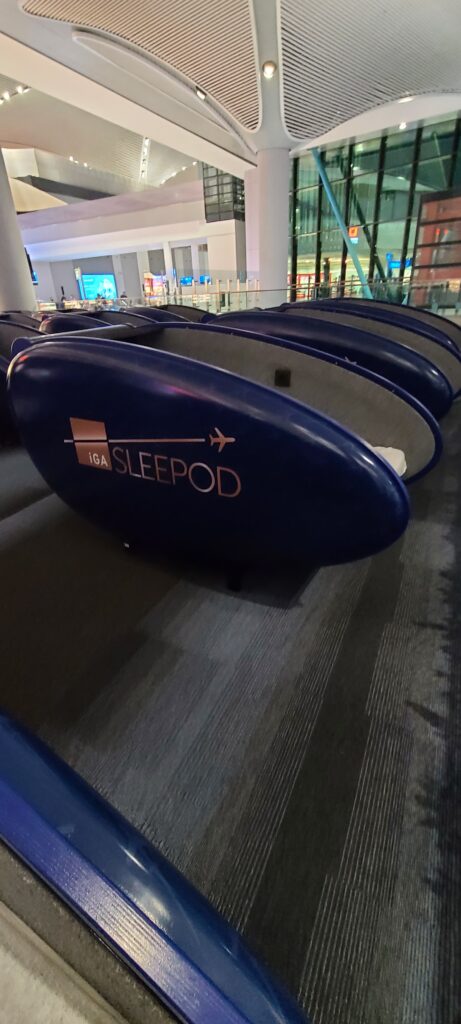 The sleep pod was spacious enough where I didn't feel cramped. I estimated that it should be fine for even tall people. I'm 5'5″ for reference. There's an electrical outlet for you to charge your phone.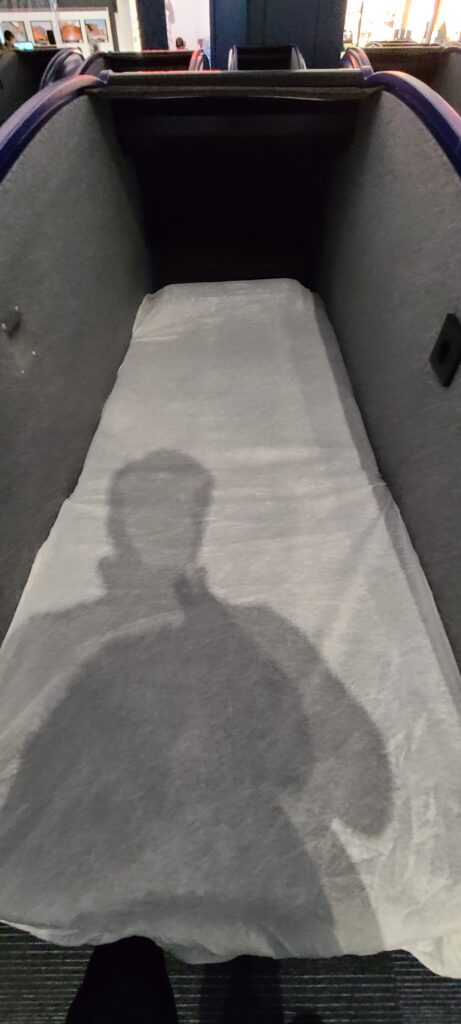 There's a compartment underneath the bed where you can put your personal belongings in. It looks spacious enough to fit a carry-on and your shoes.
My Thoughts on the Sleepod
I think the concept is nice, and it seems helpful at an airport setting. The issue is, I'm a bit of a light sleeper, so I wasn't able to get a good rest because I can still hear noises from outside like the PSA, footsteps, and carts. Instead, I spent most of my time laying around with my phone. The unfortunate thing was that I forgot that Wi-Fi on the general airport area has a time limit, and the Sleepod does not provide free Wi-Fi (understandably). To me, it felt like a gimmick. But, if you do need darkness to help you sleep, and you wouldn't be bothered by noise, the Sleepod could help you get a decent rest.
Conclusion
The IGA Lounge & Sleepod are the two rest areas you can access with Priority Pass at 3 hours maximum each. These places are decent if you don't have access to the Business Class Lounge in IST, which I'm looking forward to try soon! However, this will likely not be my one and only visit to the IGA Lounge as my next trips will have me be in Istanbul again in the future.
Overall Rating