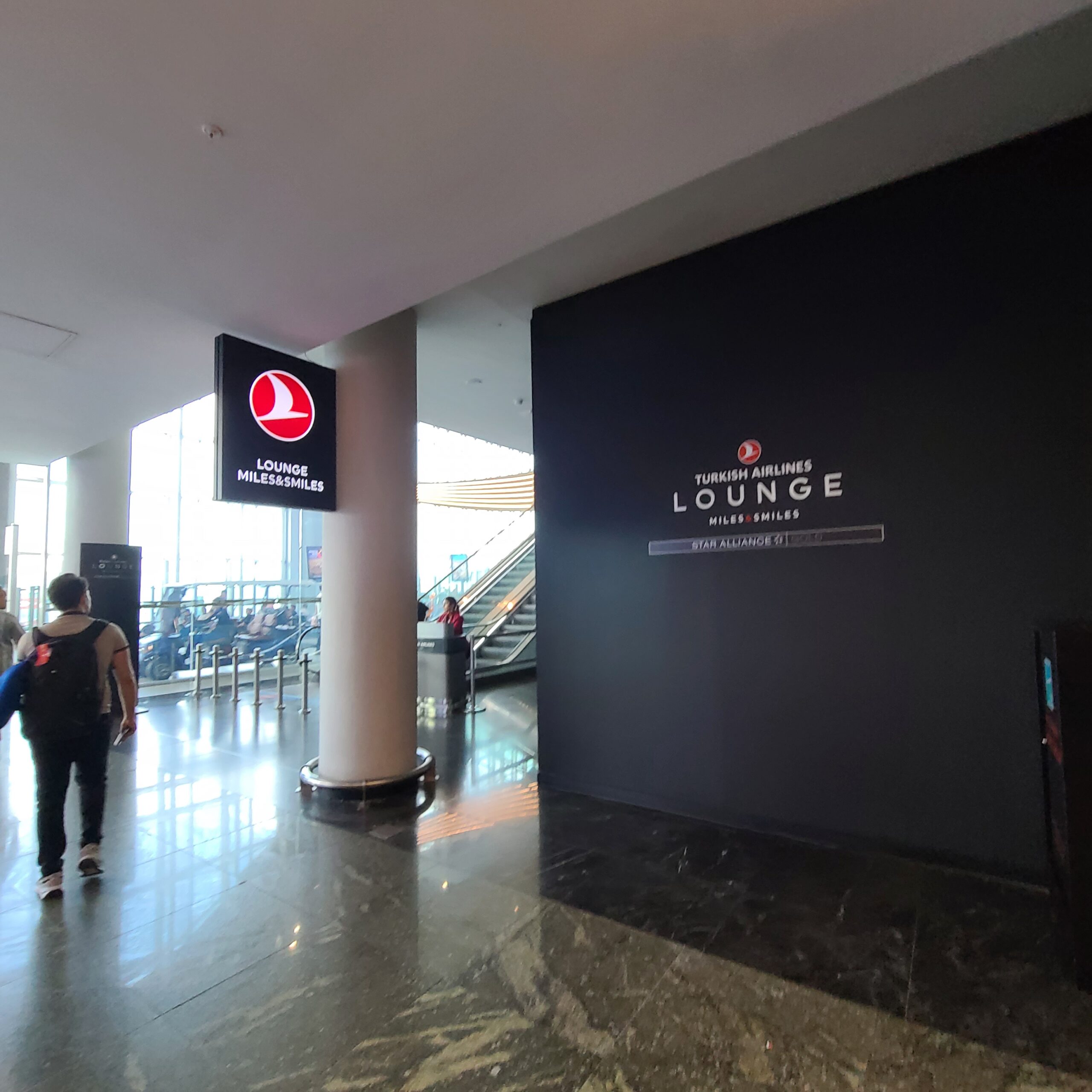 Advertiser disclosure: This post may include affiliate links (including sidebar banners) in which this site may receive compensation if a purchase is successfully made (at no extra cost to you) after being redirected from here. Thank you for your support!
Review: Turkish Airlines Business Class Lounge, Istanbul Airport (IST)
I've spent the majority of my 13-hour long layover for my flight to Bishkek from Istanbul at the Turkish Airlines Business Class Lounge in IST. I've heard many good things about this lounge, so I was excited to see what the hype's all about.
Turkish Airlines Business Class Lounge- Location
The lounge is located in the International Terminal's Mezzanine Floor about across the IGA Lounge. You'll encounter many restaurants and fashion brands in this floor. A big sign pointing to Gate D should be the best indicator to points you to the right direction to the lounge.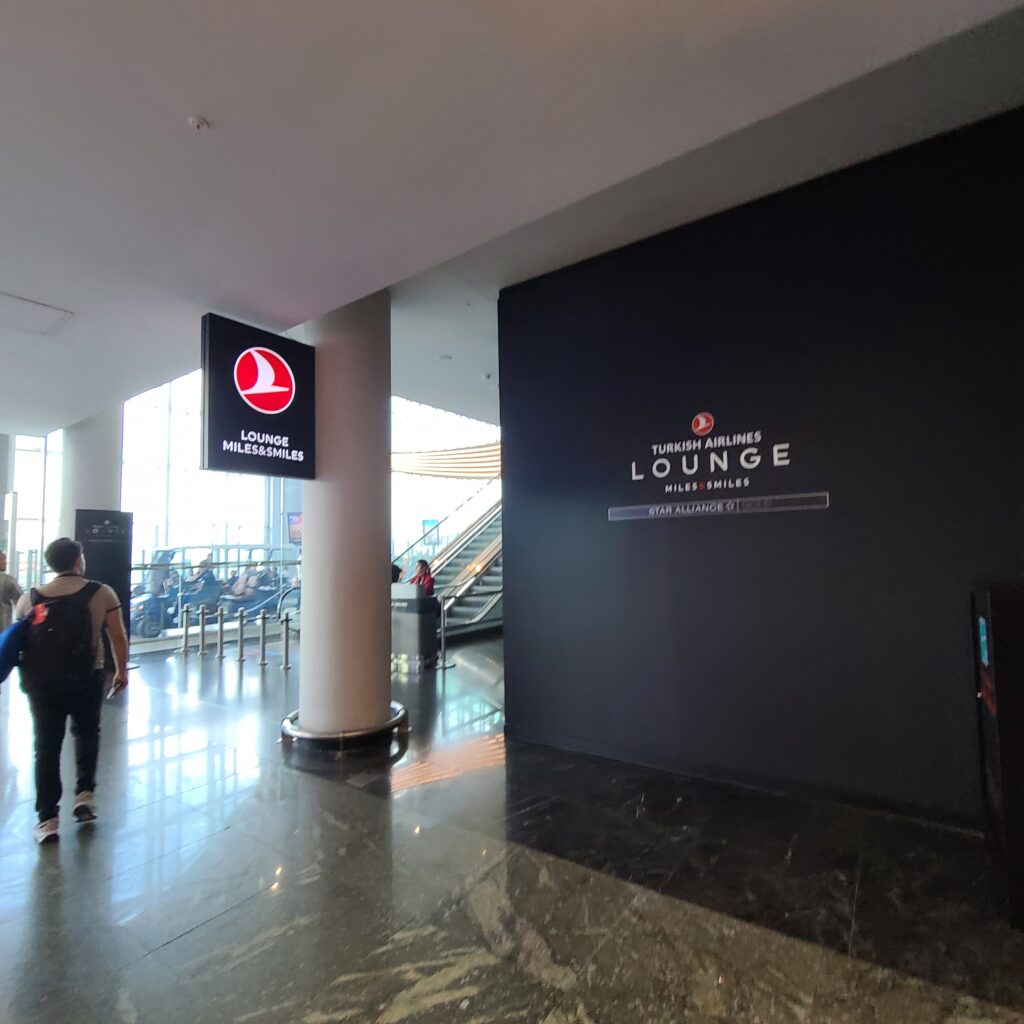 Inside Turkish Airlines Business Class Lounge, Istanbul Airport
To enter the lounge, you'd need a Business Class boarding pass for your upcoming flight. You can get in and get out as much as you'd like.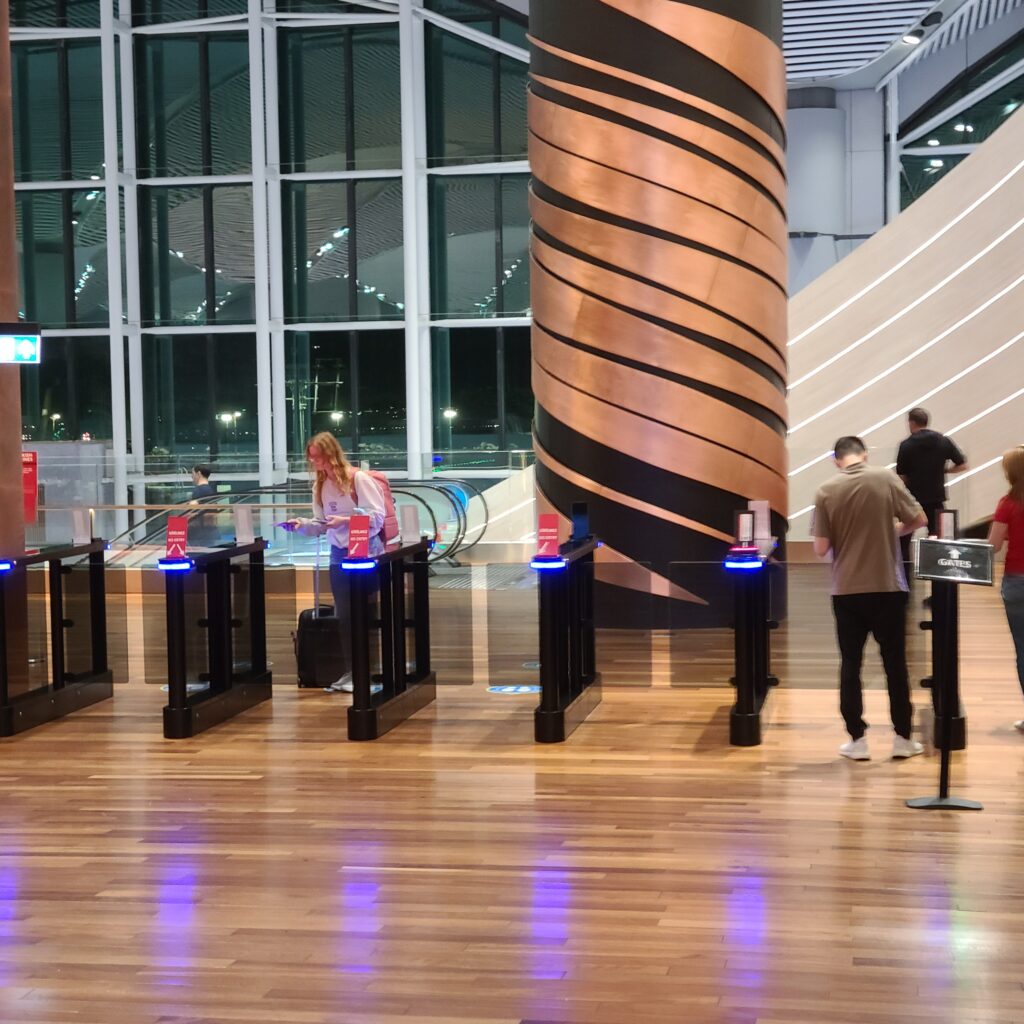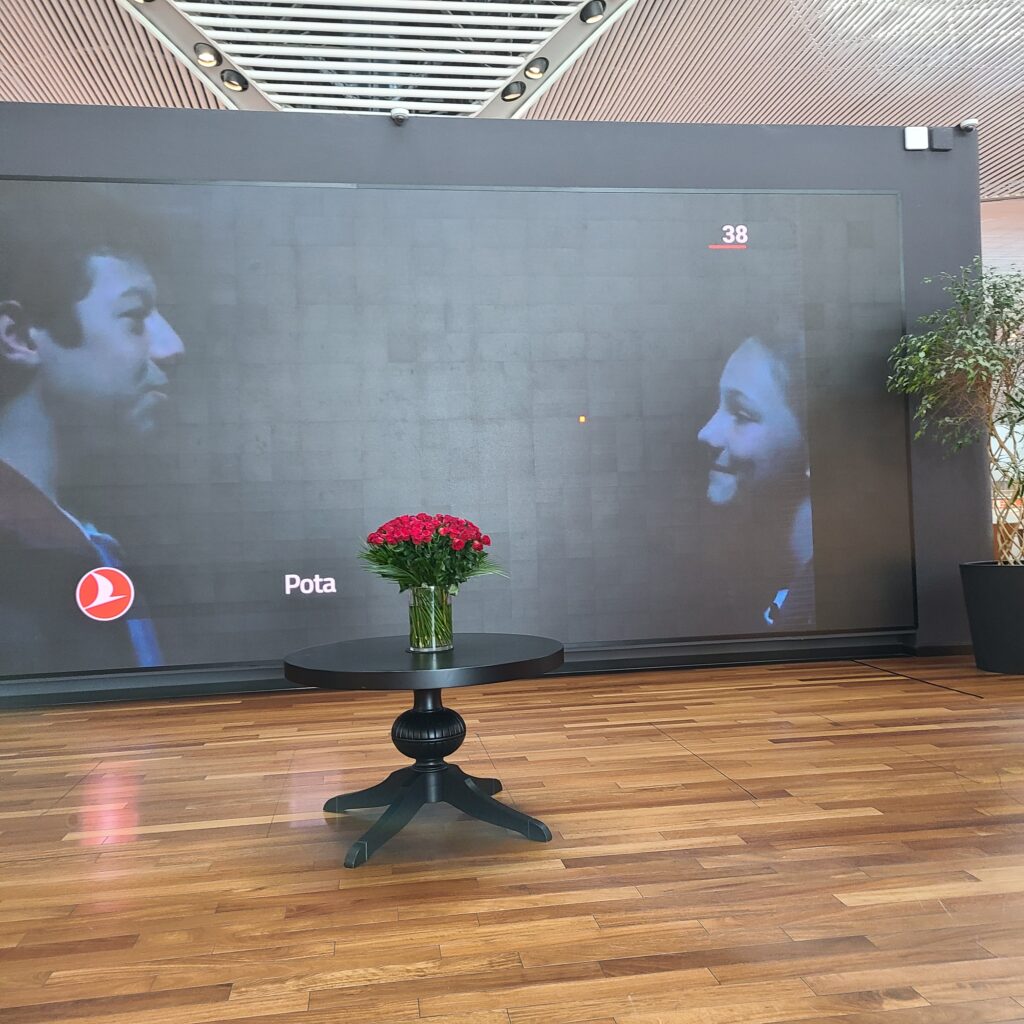 To the right of the entrance, there are baggage lockers you can use to put your belongings, so you can freely roam around this huge lounge.
Next to the lockers is where you can book private suites for better rest. Unfortunately, I was disappointed to hear that the private suites are only available for those who have 4-9 hours of layover shown on their boarding pass. Since my layover was 13 hours, I was not able to book it. It's a real bizarre policy since 4 hours is too short for a private suite booking requirement, in my opinion. I mean, come on, do you really need a suite if you have a 4-hour long layover?
If you think about waiting until your layover time is within the 4-9 hour range to book the suites, then the answer is no. Your eligibility is based on the layover time from your previous flight to the next on Turkish Airlines flights (not Star Alliance) and one of the flights need to at least be 8 hours long. Not satisfying all requirement prevents you from booking the private suites, which sucks.
But, you can book private showers here that I didn't get to use since I decided to get a massage during my layover across the lounge at Ambassador Spa & Beauty Salon.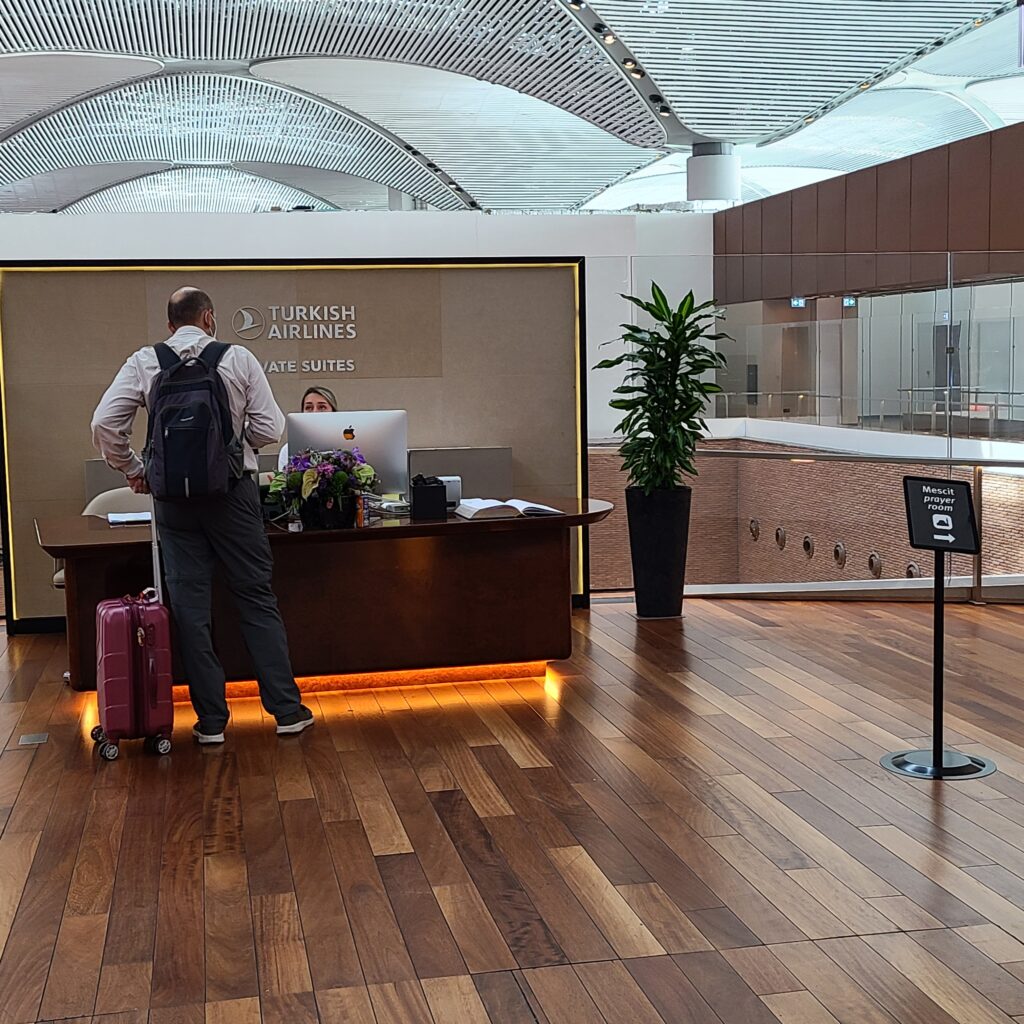 The lounge's open-air design lets you see the Mezzanine Floor of the airport below. There are lots of seats that will let you do so.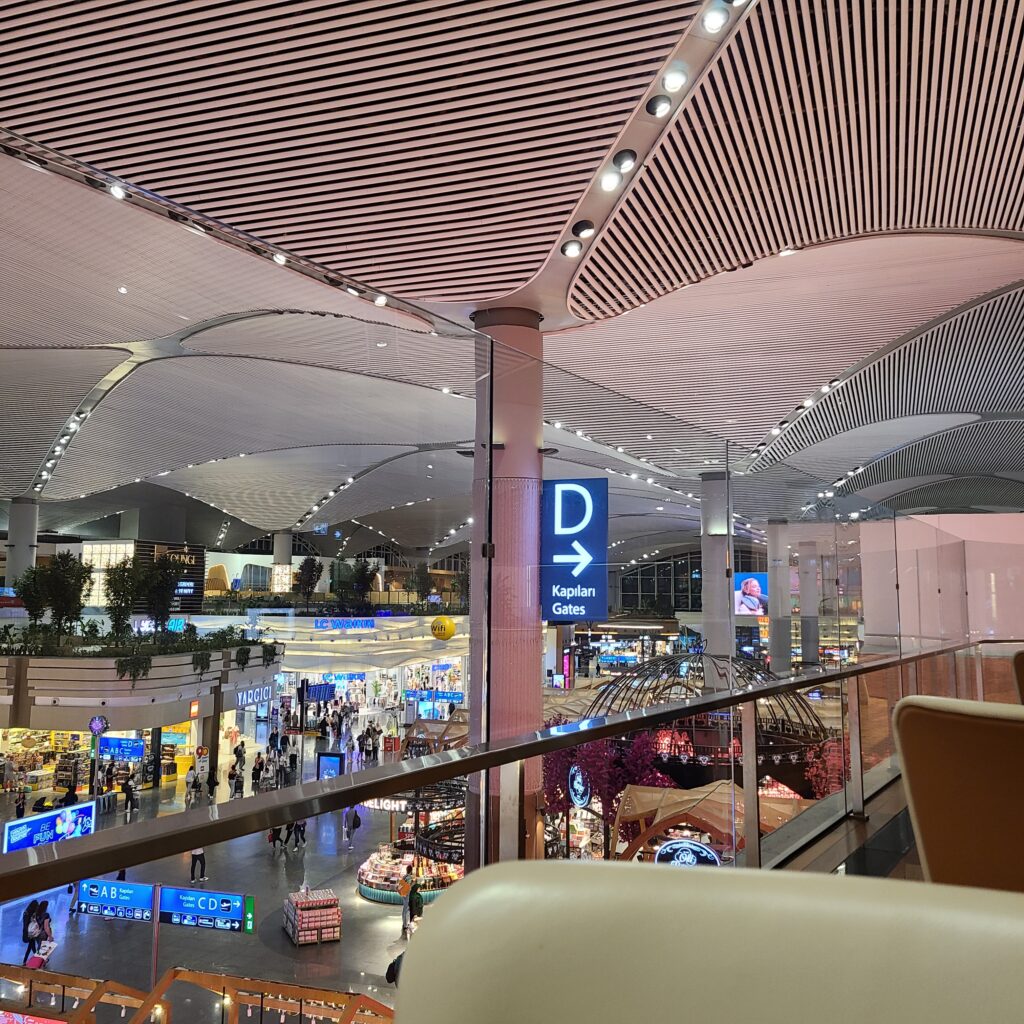 There are business meeting rooms available.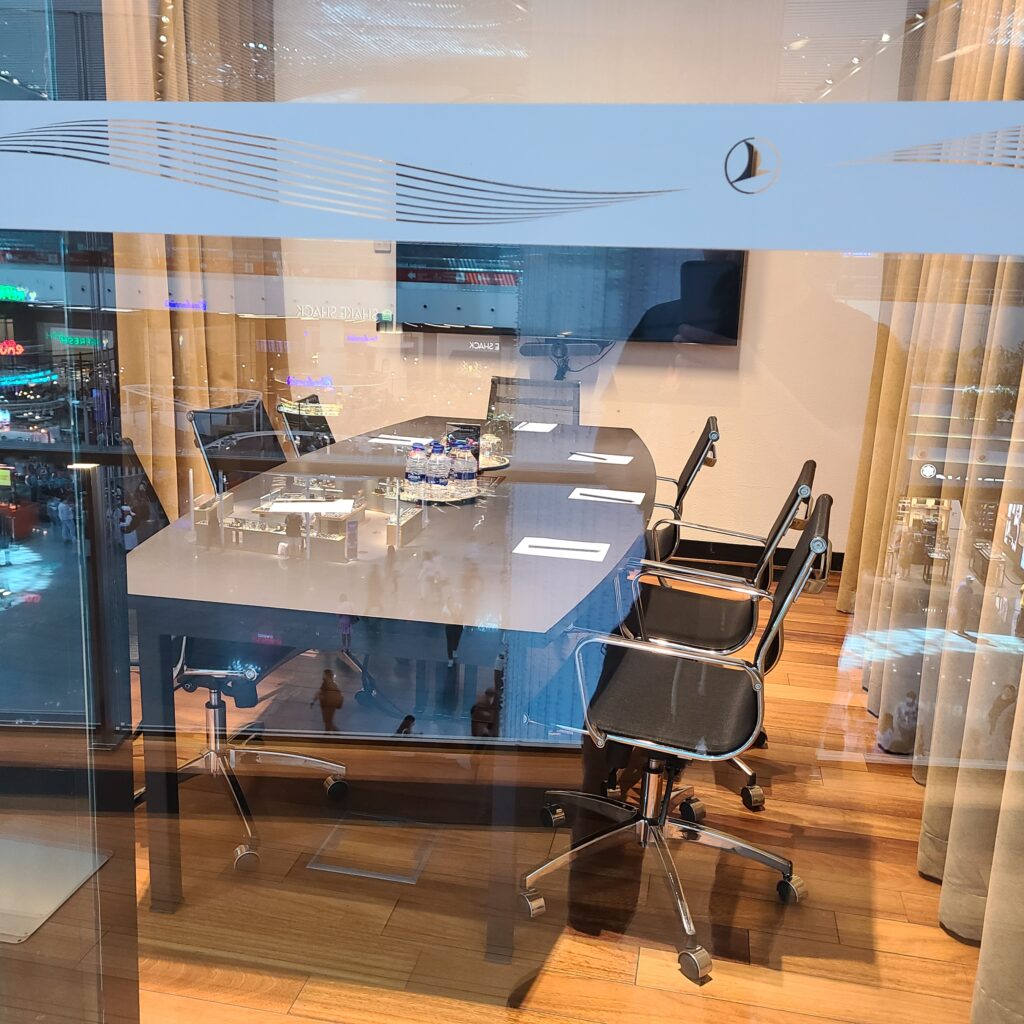 Then, there's a self-playing grand piano.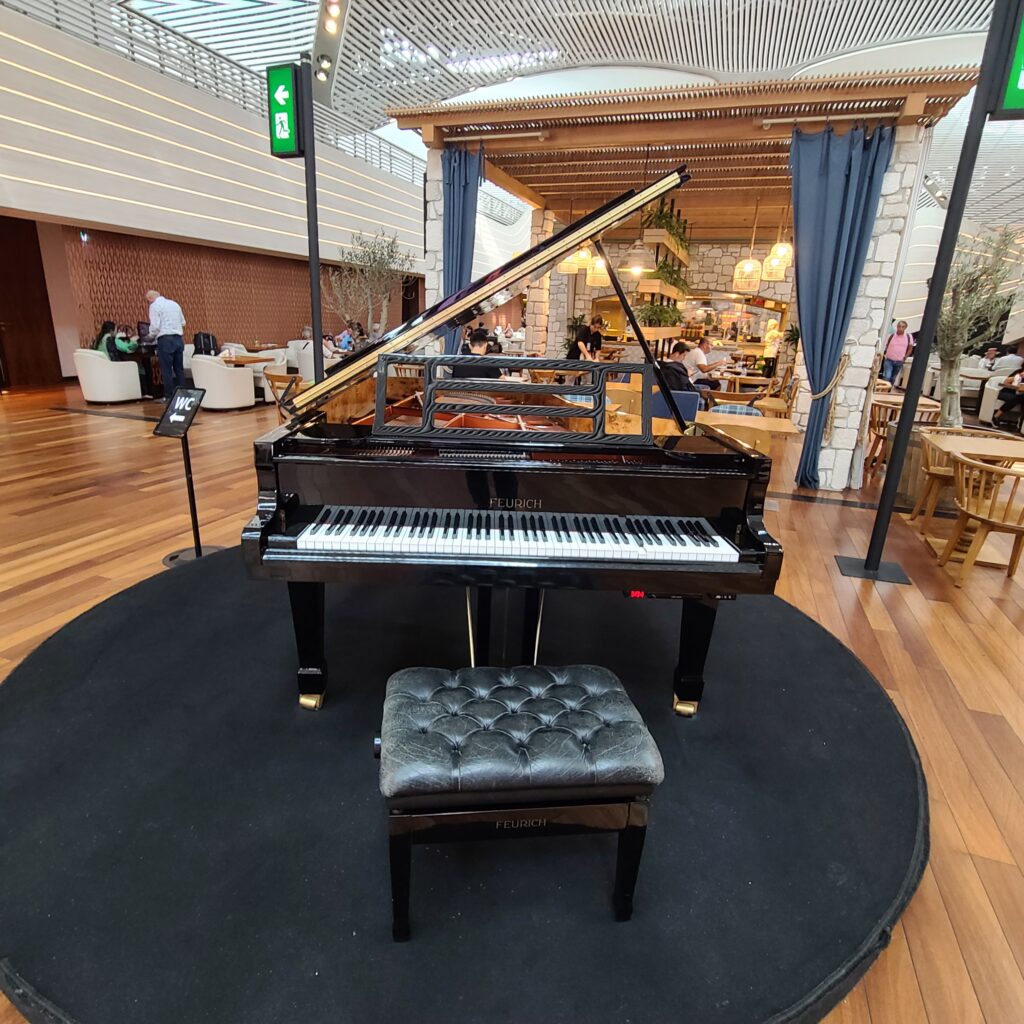 Turkish Airlines Business Class Lounge, Istanbul Airport- Food & Beverage
The one thing certain about this lounge is that you won't go hungry! There are tons of food options with varying Turkish dishes where they're made fresh by the chefs attending the food stations.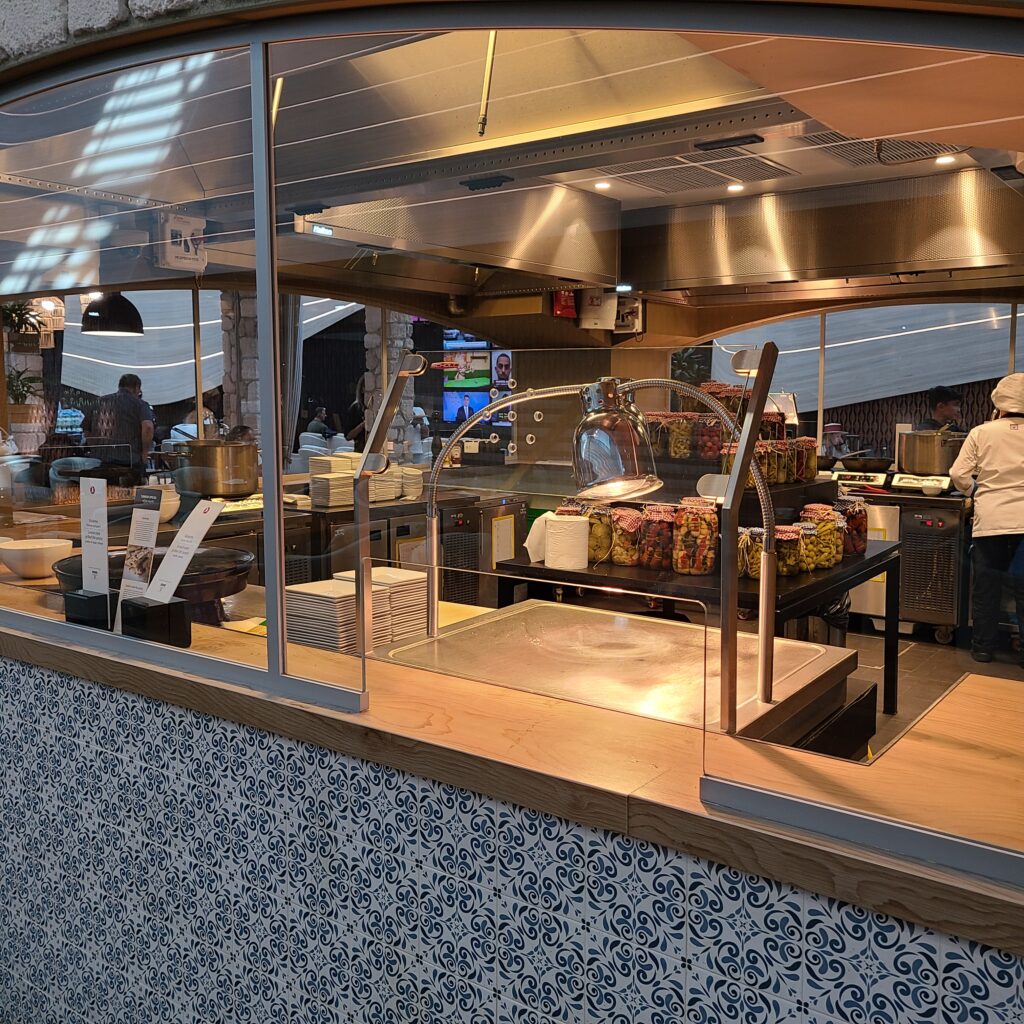 I had around 3 servings of Turkish butter rice with beans. Turkish butter rice is just that addicting and delicious!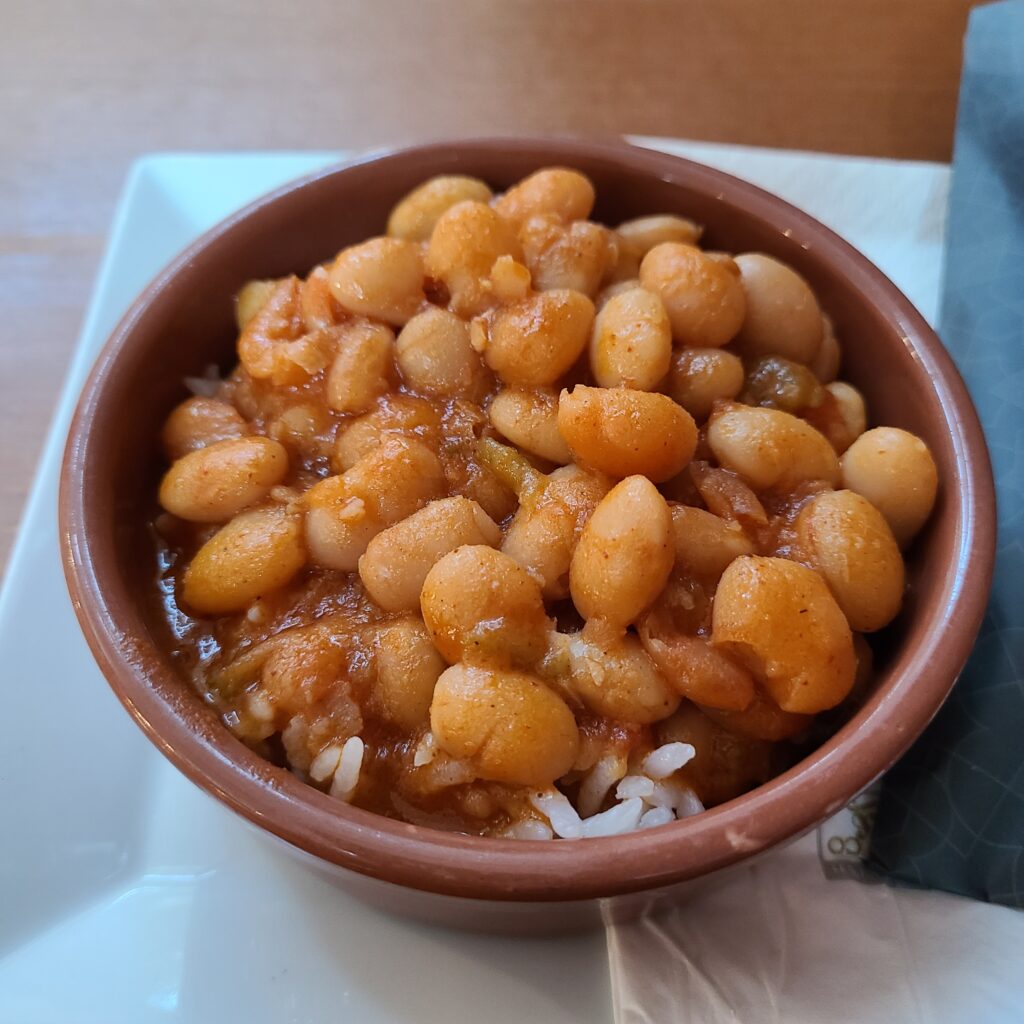 There are self-serve options too, like salads.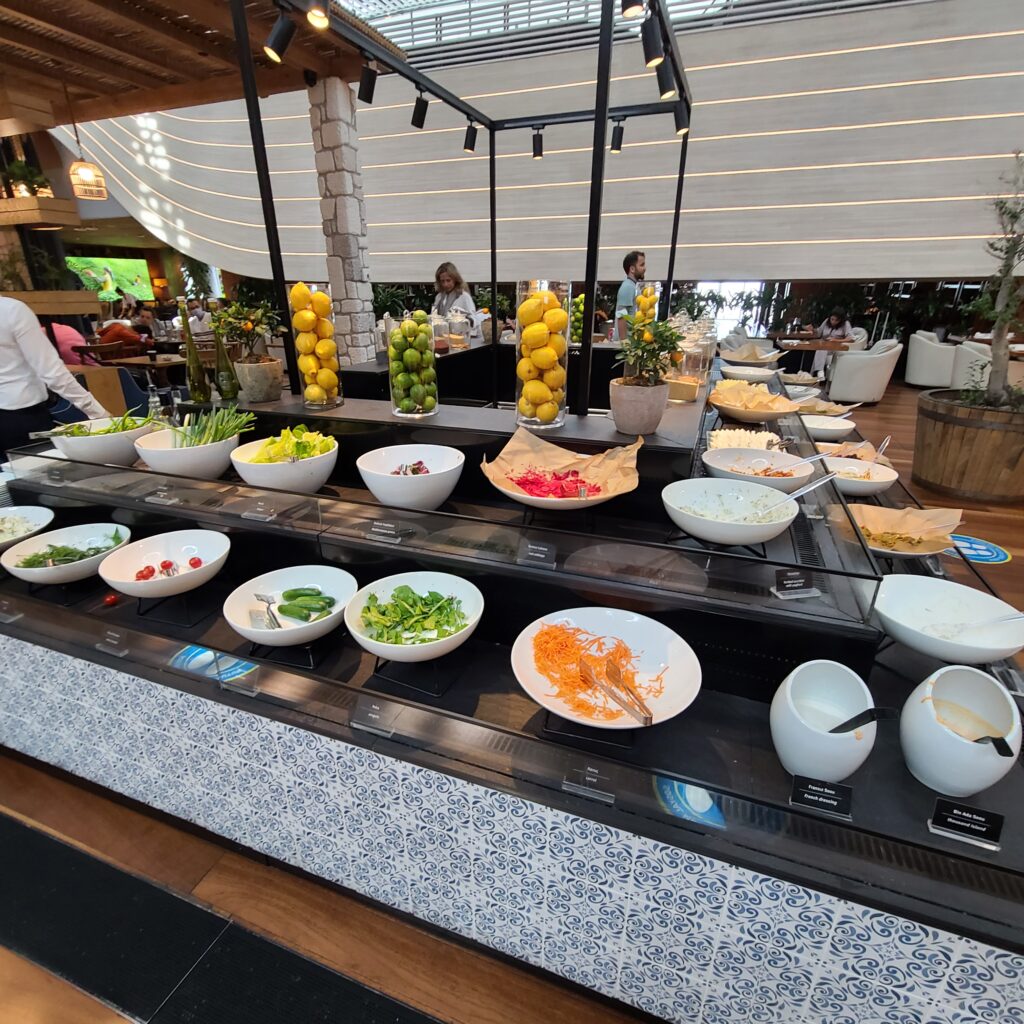 Then, there's the pide station (Turkish pizza).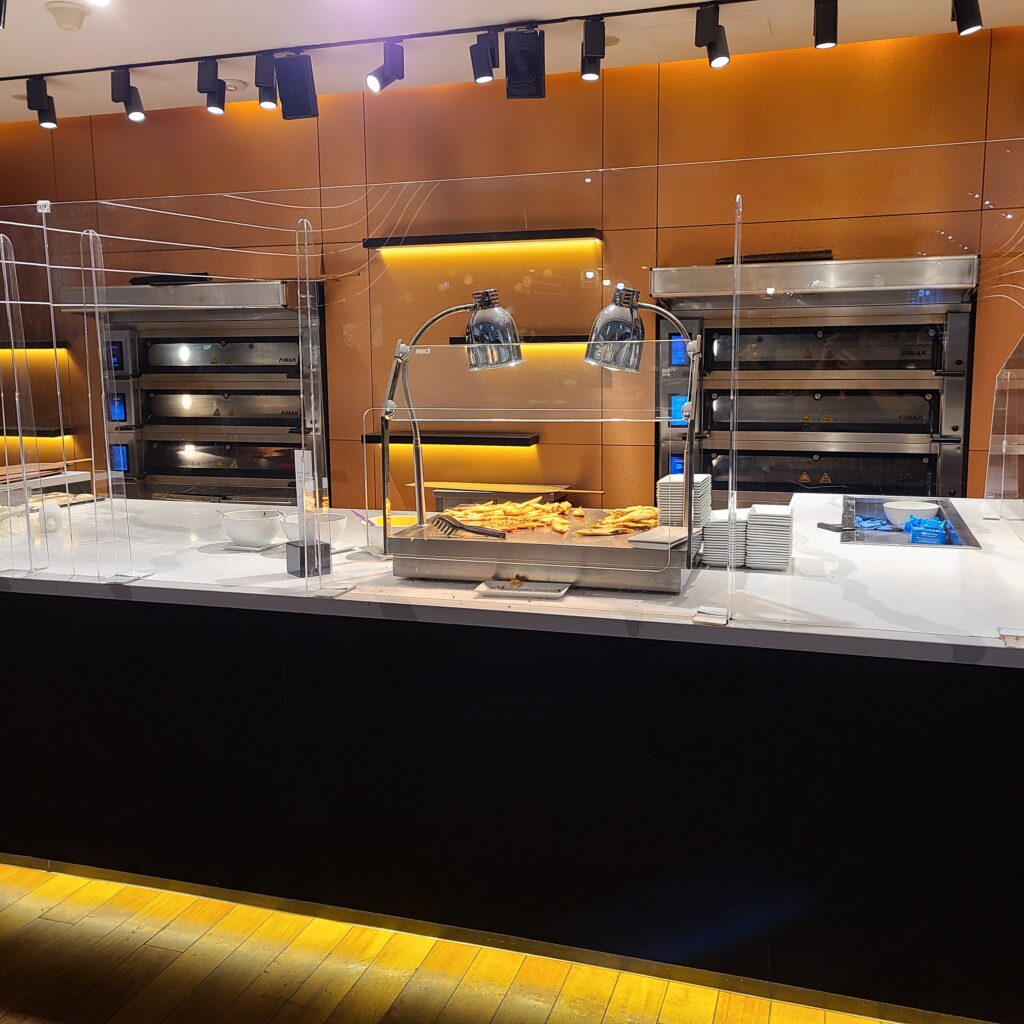 Yes, I did have Turkish butter rice on the side. Please don't judge my addiction lol.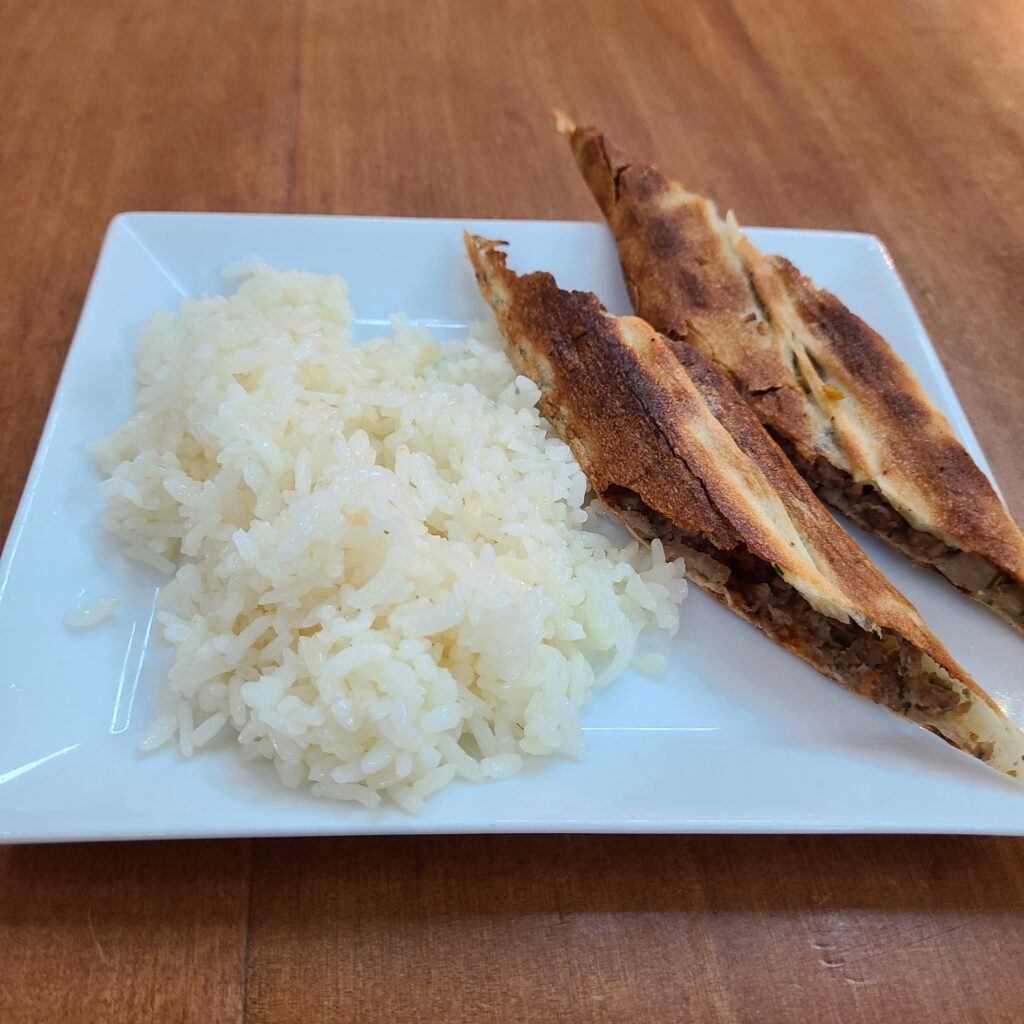 There's a cute simit (Turkish bagel) cart with a slab of butter next to it that goes with the simit.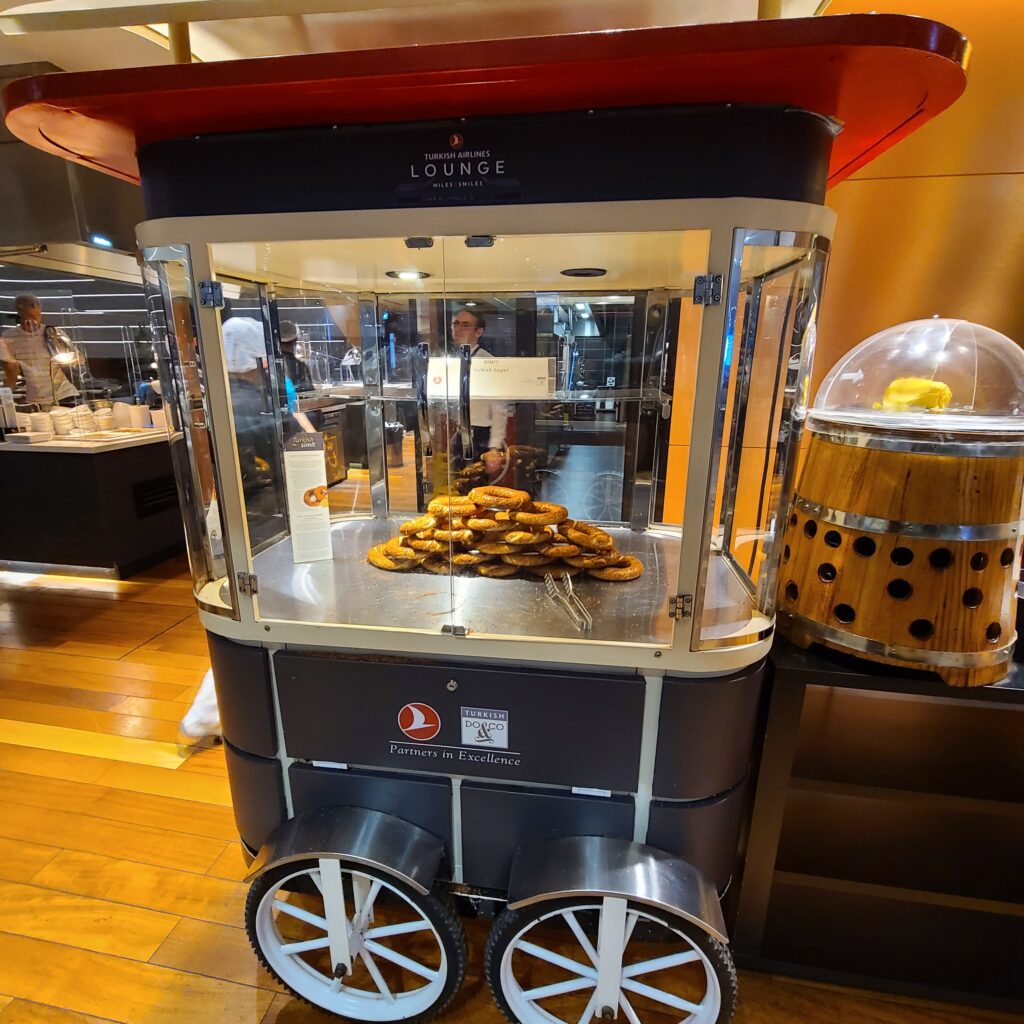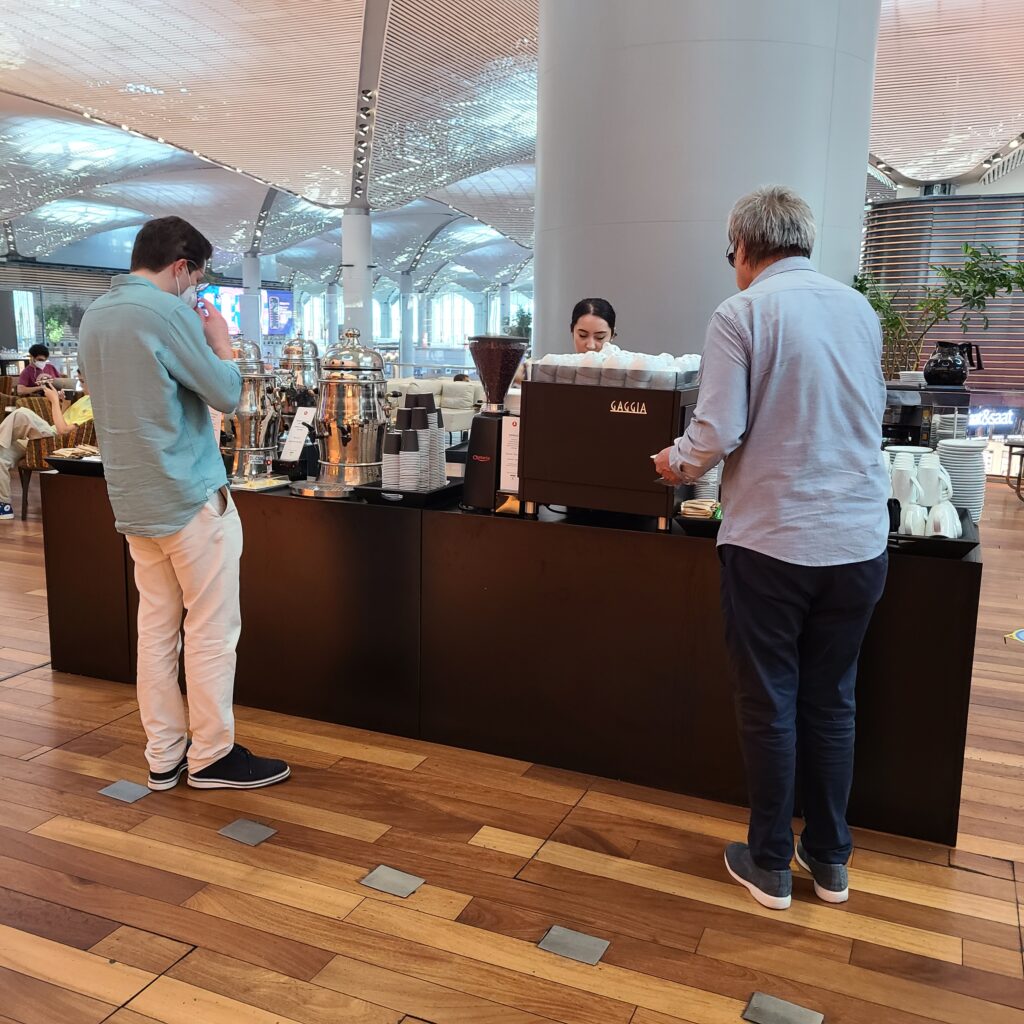 The desserts are quite tasty, but be prepared for its sweetness. It may be too strong for some people.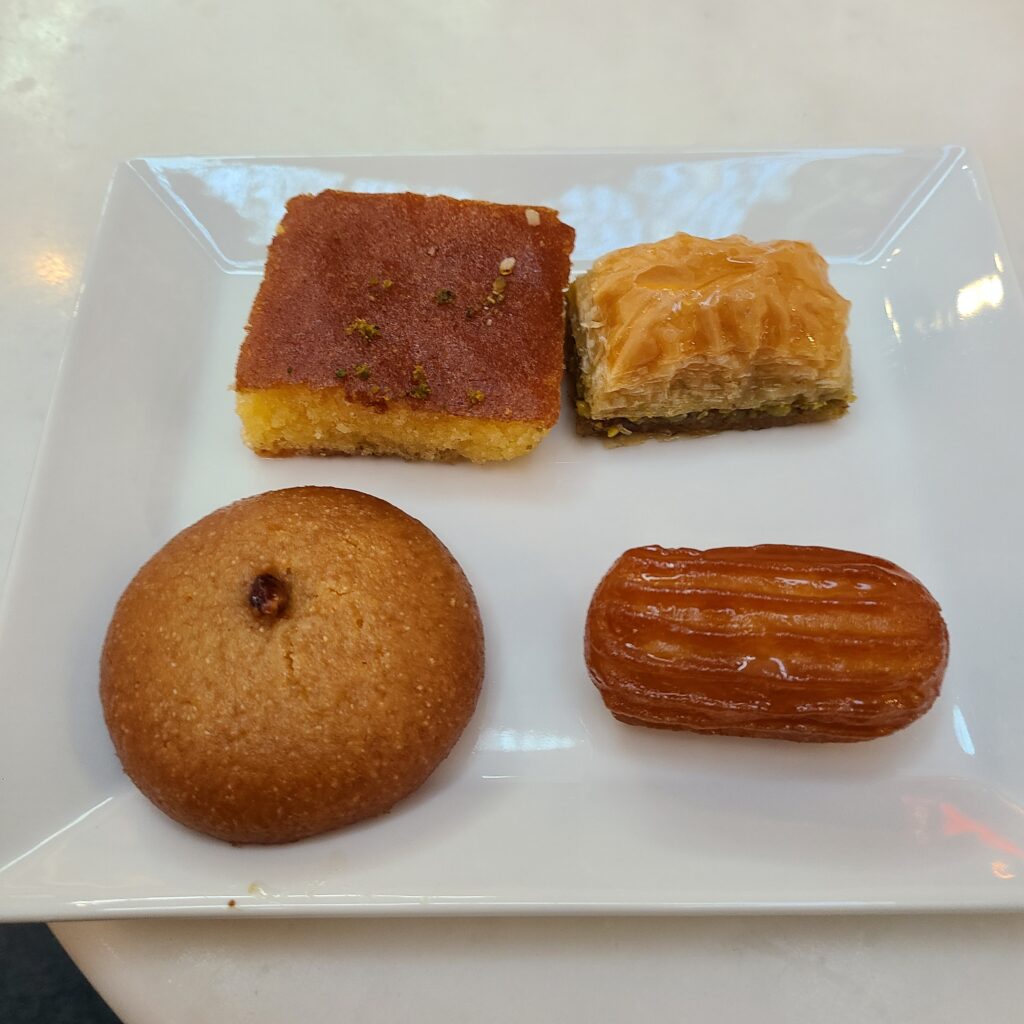 There are drink shelves available in many places throughout the lounge that you can freely grab.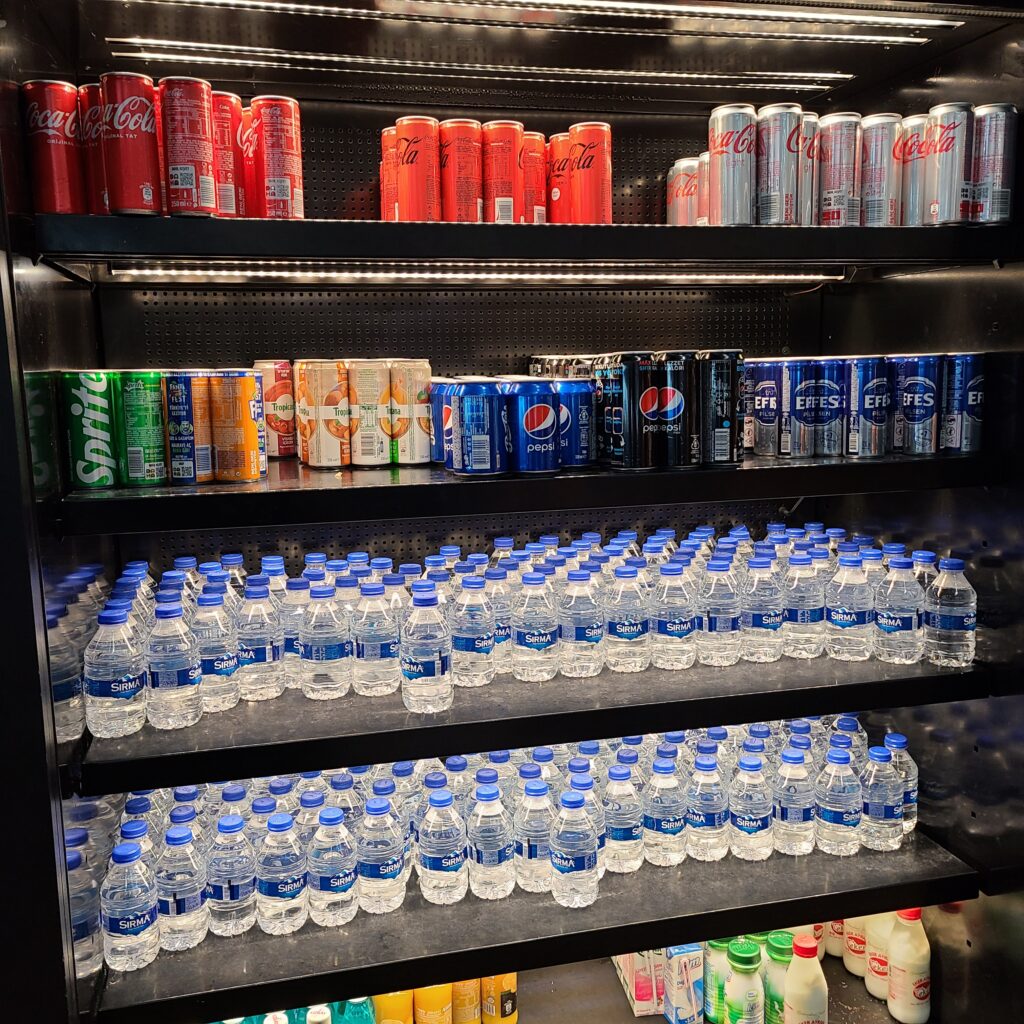 There's an area called the Tea Garden that provides a quieter and relaxing atmosphere with the digital backdrop of green tea leaves.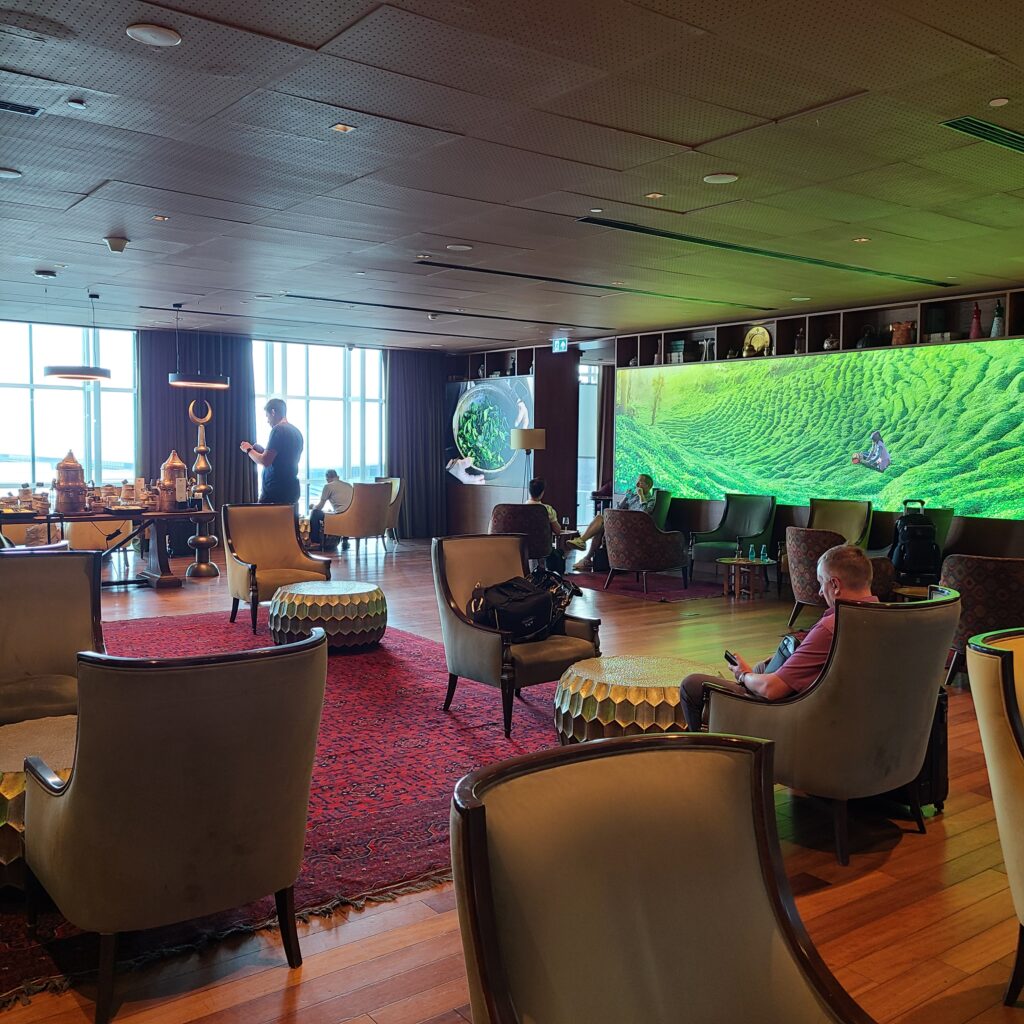 As the name suggests, you can try out different varieties of tea drinks, both hot and cold.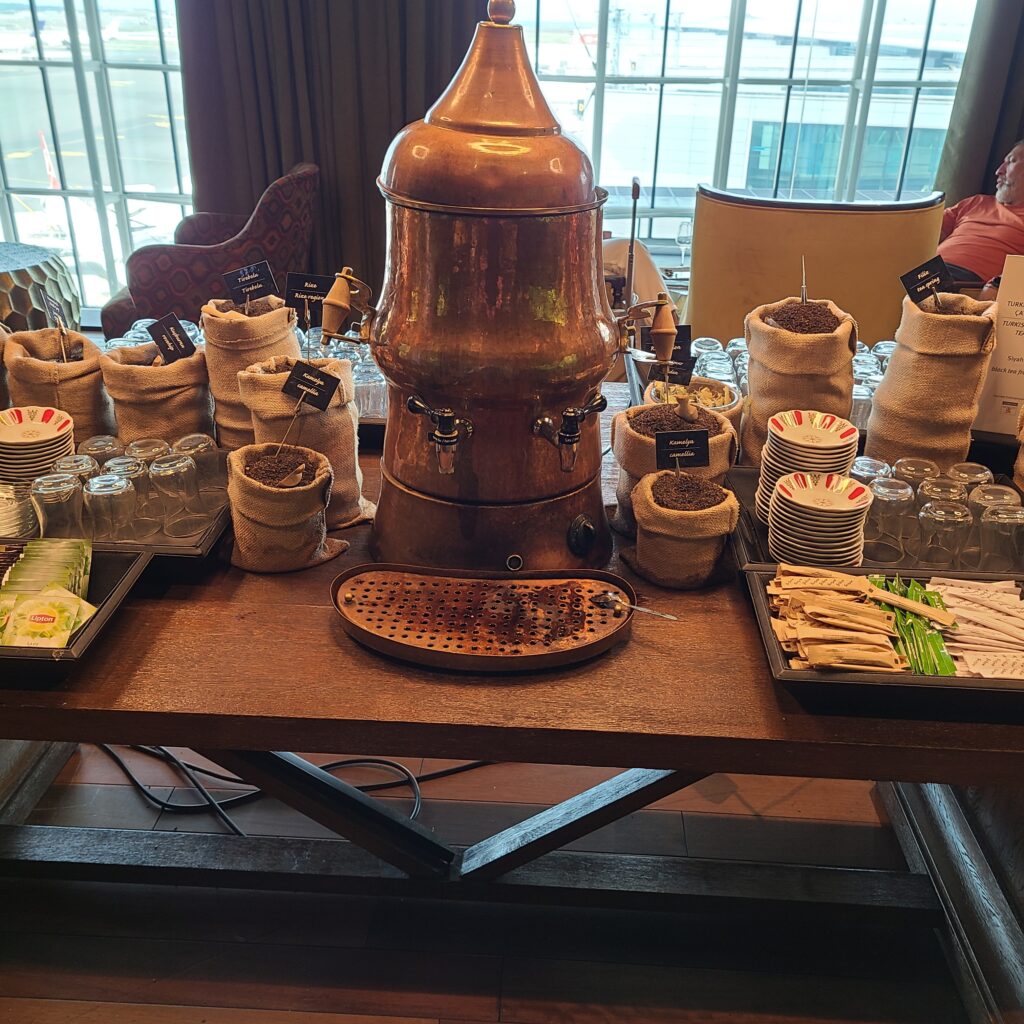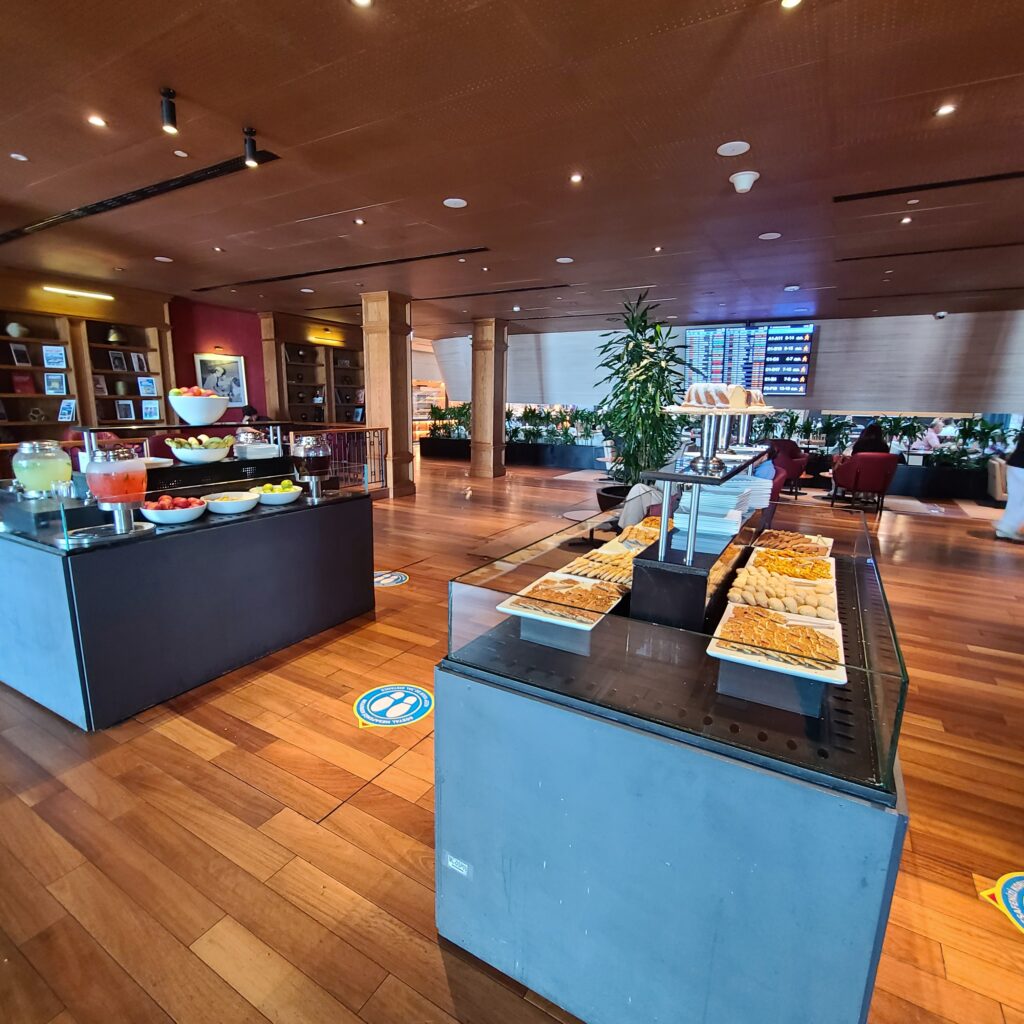 Turkish Airlines Business Class Lounge, Istanbul Airport- Entertainment

The lounge has a few things that may entertain you. There's a diorama of Istanbul with a mini-race track where you can control an RC car.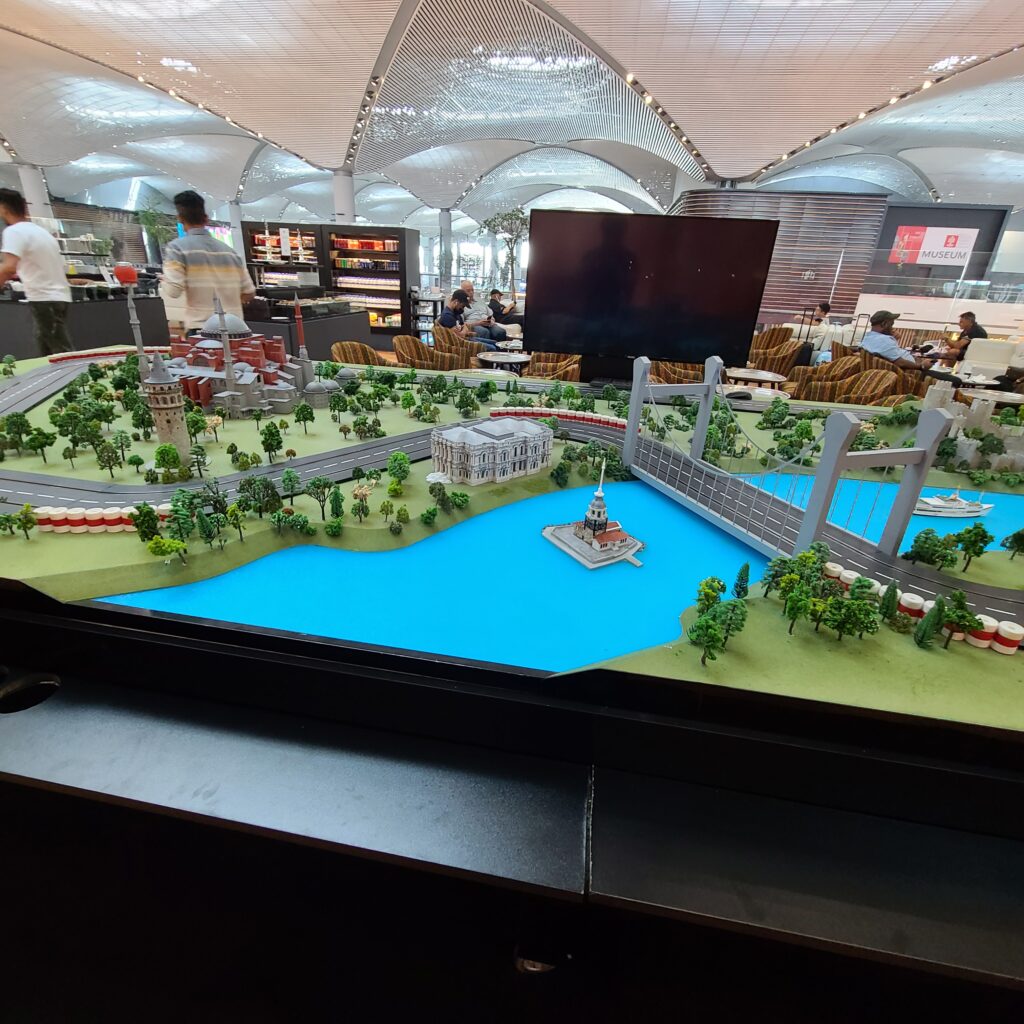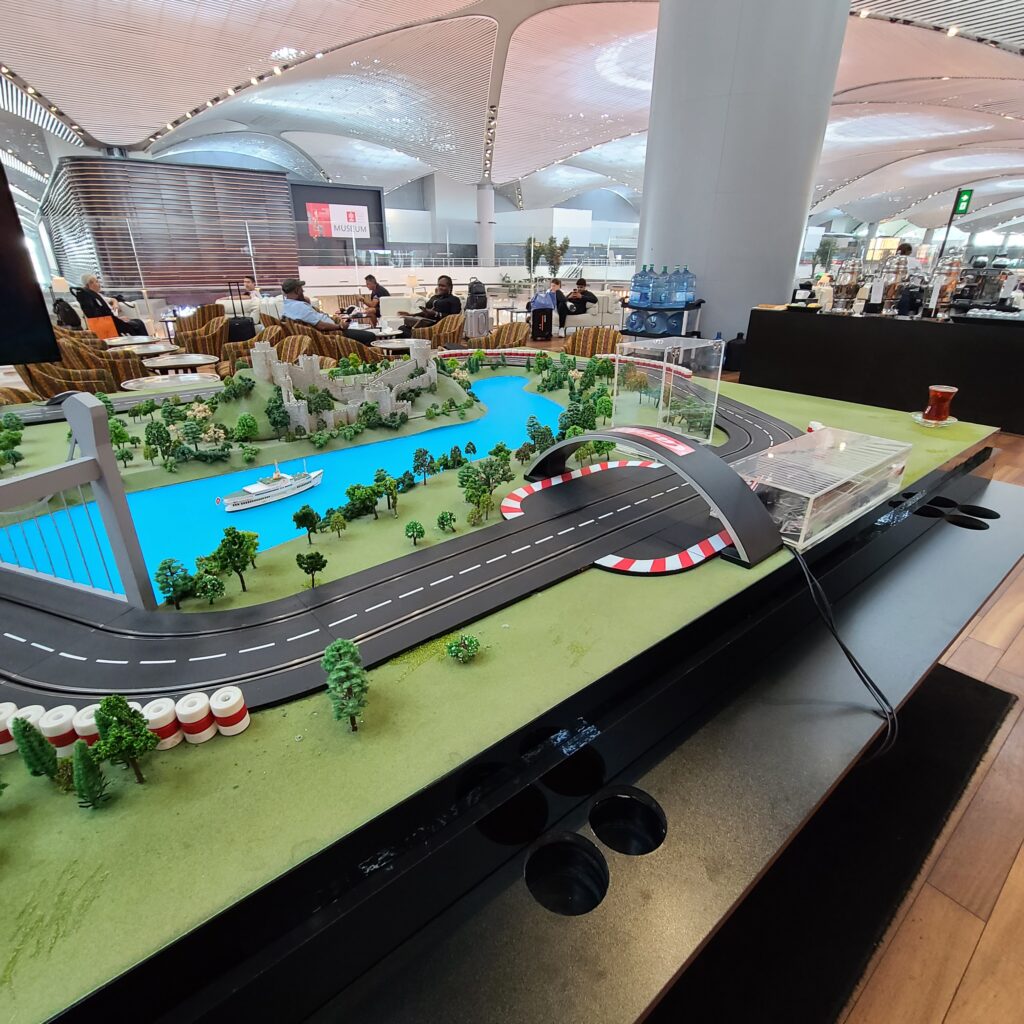 There are even PlayStation 5 stations too if you're into video games. Keeping up with modern tech!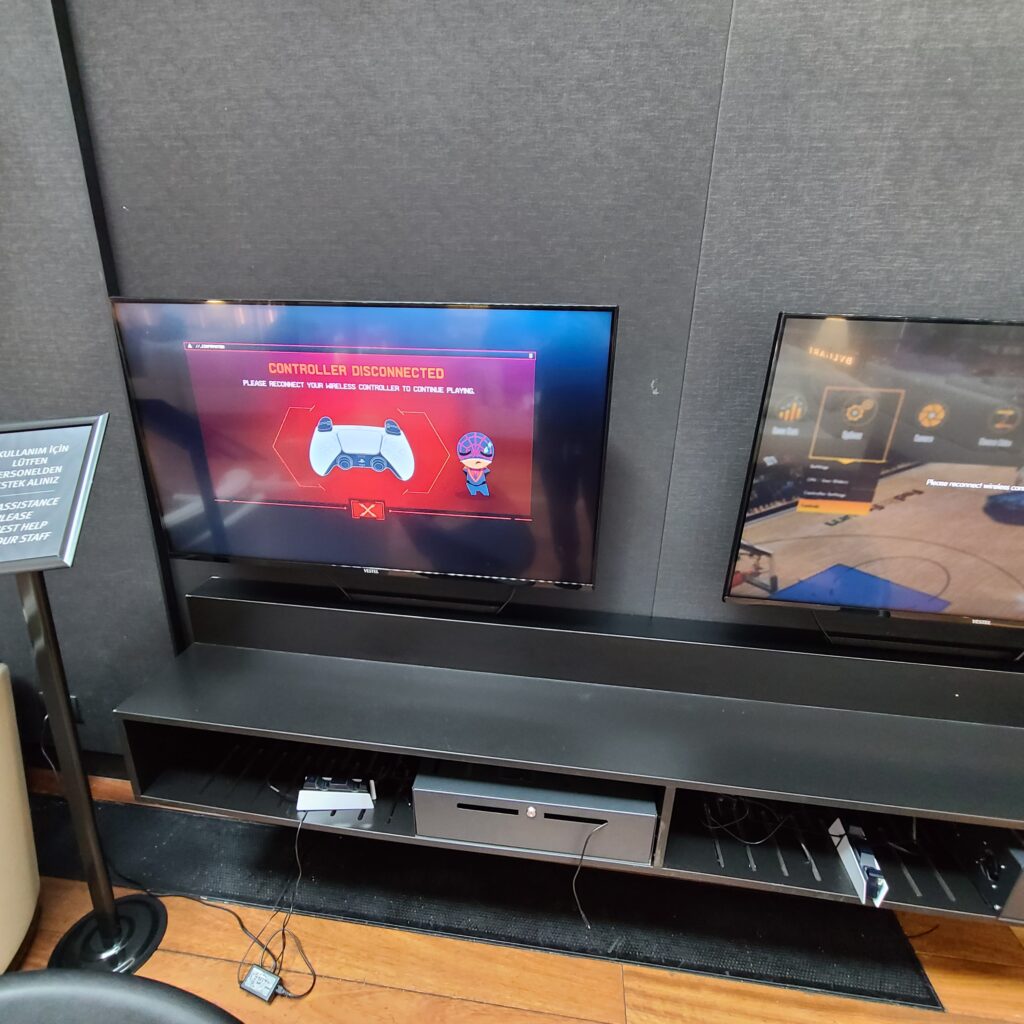 Then, there's a mini-theatre displaying different TV channels, mostly news with audio off.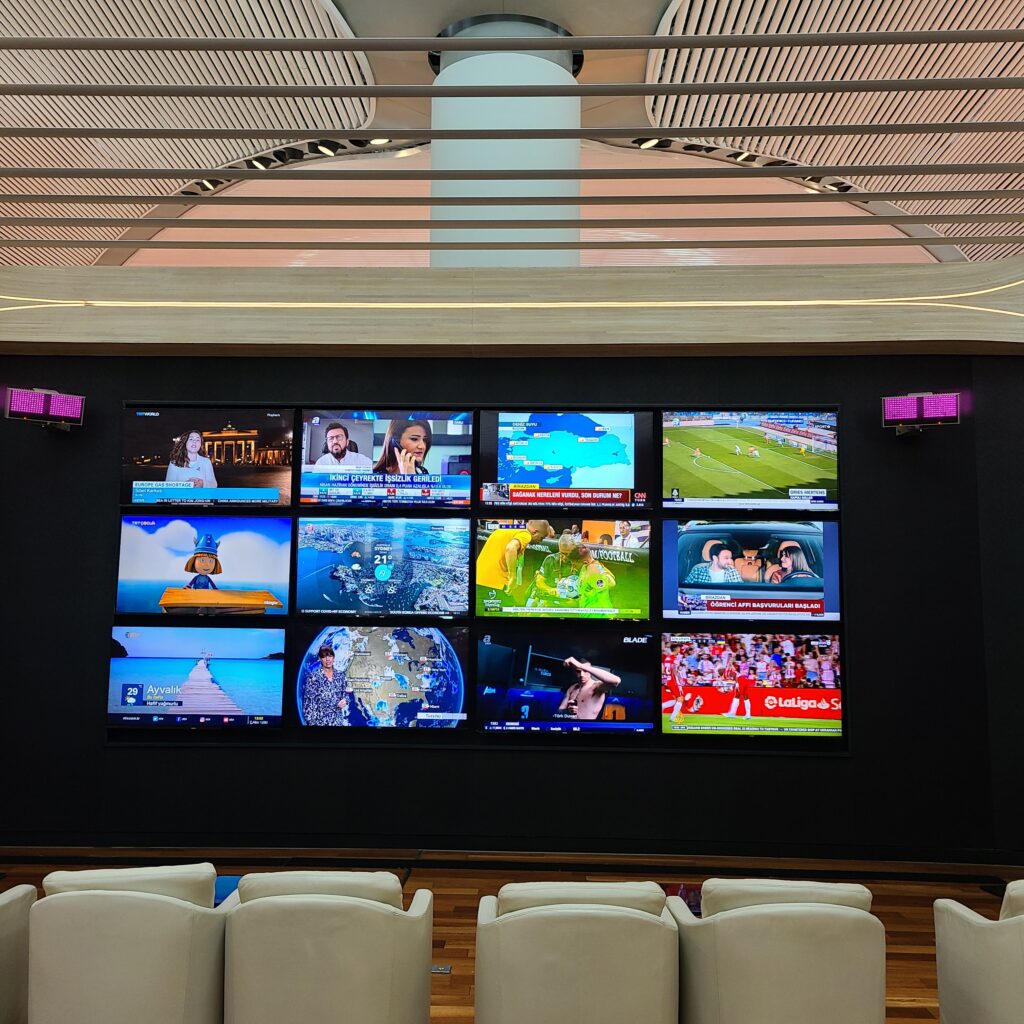 Wi-Fi is available at the lounge, and with a long layover like mine, you'll definitely want a working Wi-Fi! IST's Wi-Fi is very stingy outside of lounges with just an hour allowance of free Wi-Fi before you have to pay.
Turkish Airlines Business Class Lounge, Istanbul Airport- Kids Area

There's a kids area next to the simit cart with plane aesthetics.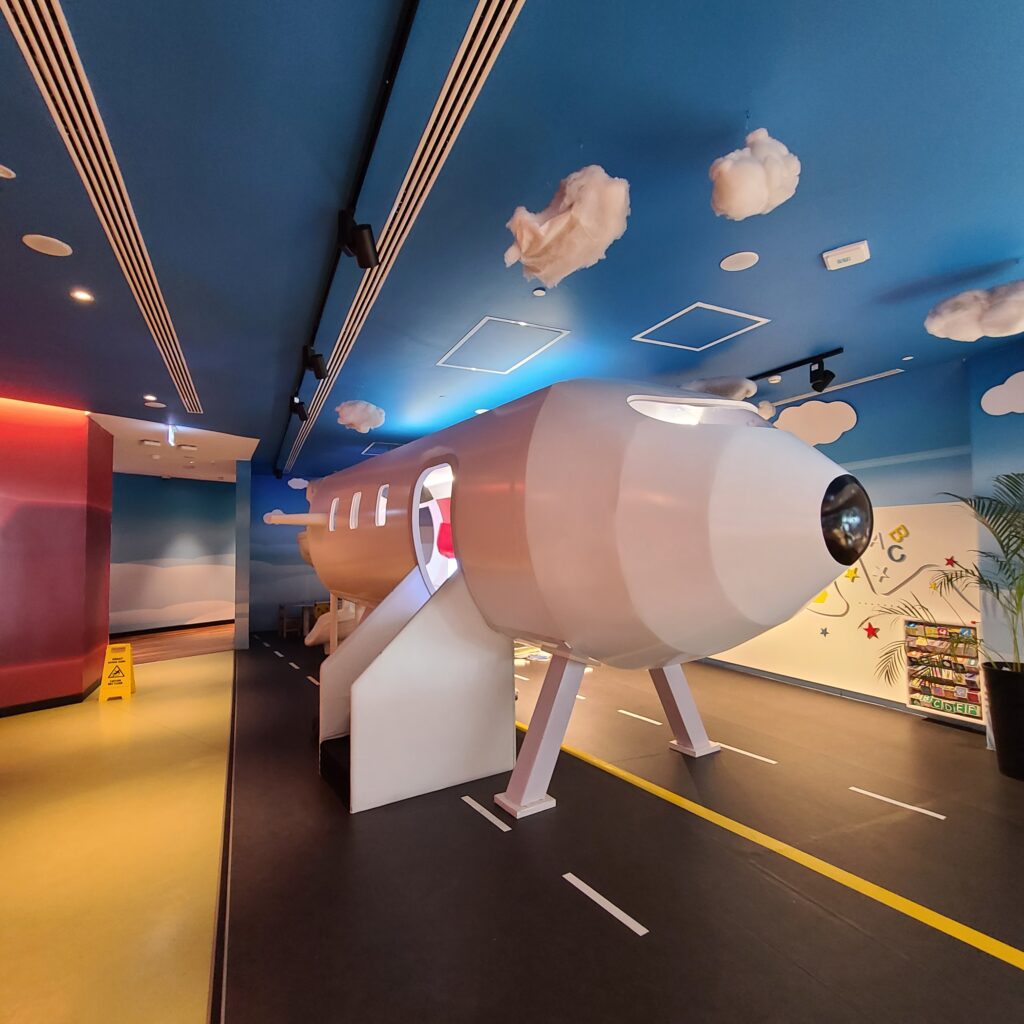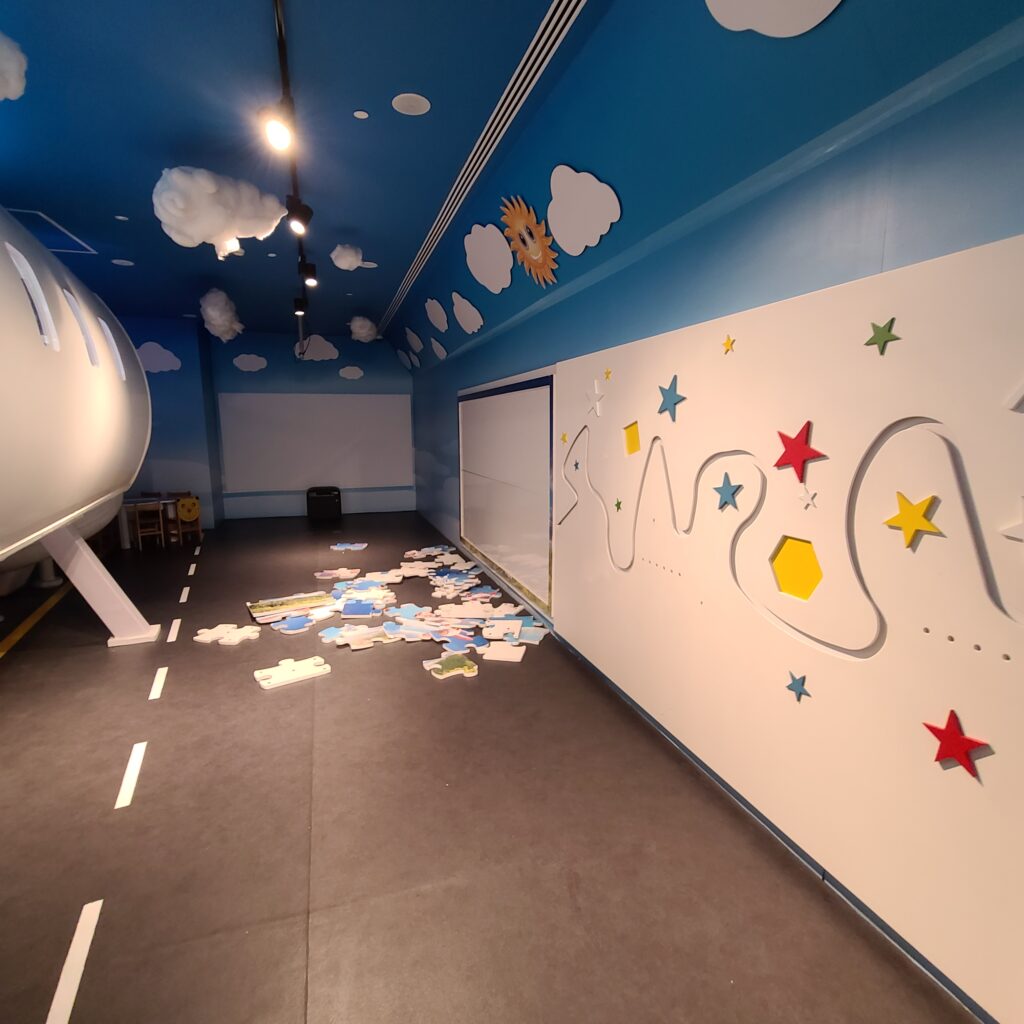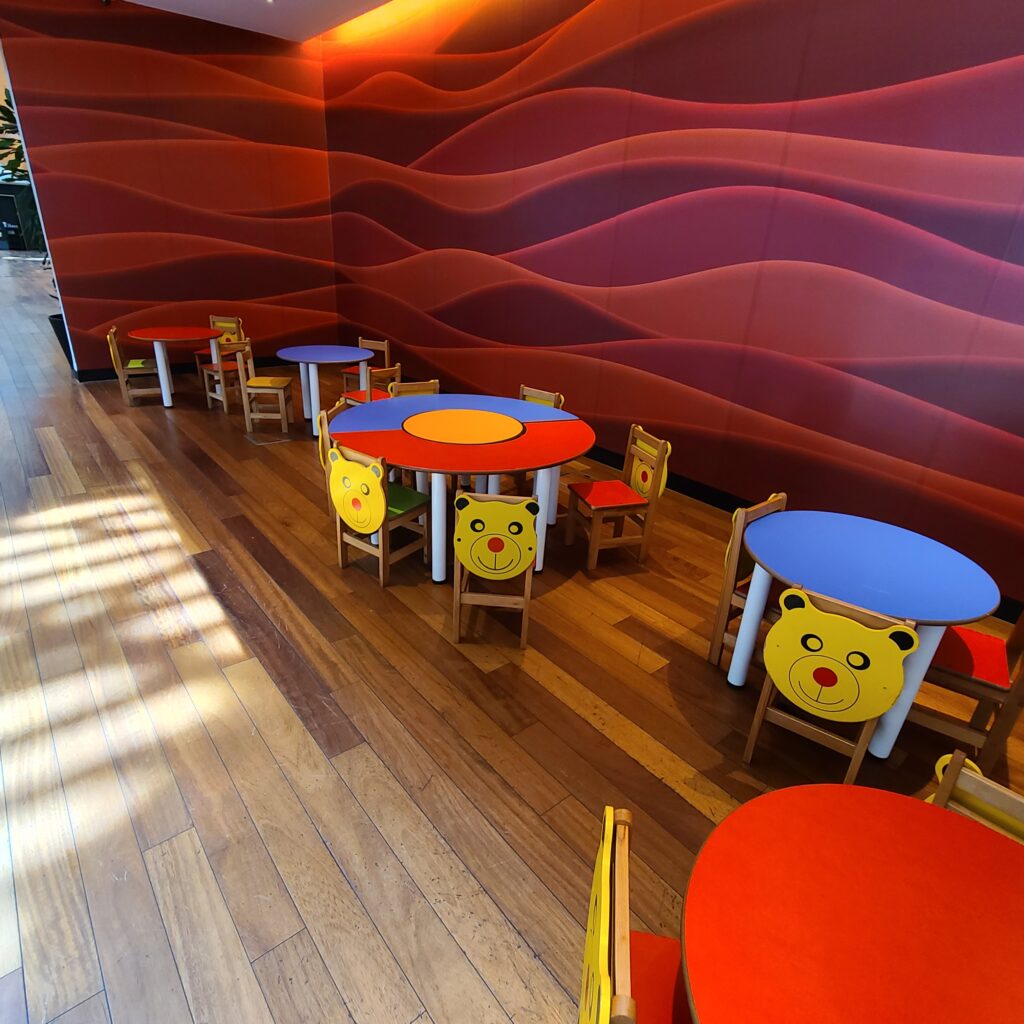 Conclusion
The Turkish Airlines Business Class Lounge in IST is beautiful with its open air design and offers plenty of seating and delicious Turkish delights on top. The only disappointing aspect of this lounge is their private suite policy that restrict passengers with more than 9 hours of layover. Since Turkish Airlines fly to the most countries out of all airlines, it's quite easy to be able to visit this lounge with the right points & miles redemption.
Overall Rating