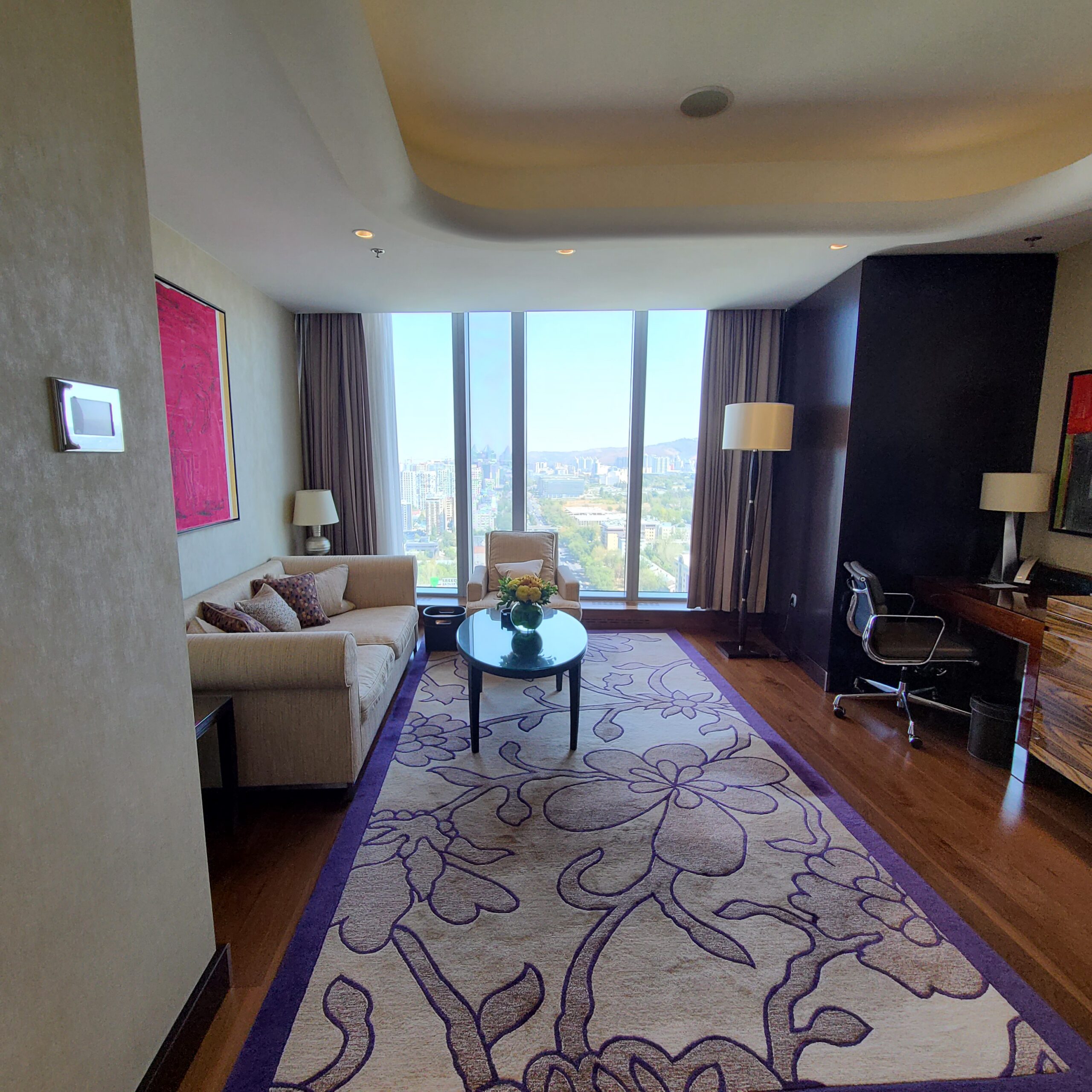 Advertiser disclosure: This post may include affiliate links (including sidebar banners) in which this site may receive compensation if a purchase is successfully made (at no extra cost to you) after being redirected from here. Thank you for your support!
Hotel Hopping: A Way to Travel & Maximize Hotel Status Benefits
I really love hotels! There are times when it becomes a challenge on where to stay because there are multiple options in one place. This is where hotel hopping comes in to mitigate the paradox of choice. Hotel hopping requires you to switch hotels after at least a one-night stay to another property belonging to the same hotel loyalty program, or even your secondary one.
You can also tailor your travel with hotel hopping that can potentially elevate your experiences while maximizing hotel benefits from loyalty program. Here are the reasons why you may want to hotel hop, and some challenges to consider when doing so.
How Hotel Hopping Maximize Elite Status Benefits

Many programs get you more benefits depending on the number amount of stays. A 1-night stay compared to a 7-night stay would still count as one stay. Elite benefits bonuses like Welcome Amenity give bonus points per stay, thus the more stays you do, the more you earn. Keep in mind that making separate bookings consecutively at the same property won't count and would only count as one stay. Switching hotels would be required to have a different stay. But, you can come back again to the previous property to make it count as a separate stay.
Suite upgrades are more likely to happen as well since shorter stays are more favored compared to longer stays, especially on weekdays. If it doesn't happen in one property, it doesn't mean it won't happen on the next one! Naturally, your chances on getting upgraded is improved through hotel hopping.
Some hotel loyalty features tend to revolve around stays where they'd encourage you to do more stays compared to more nights. For example:
World of Hyatt Brand Explorer, where you'd get a free night after staying at 5 different Hyatt brands.
Hilton Honors status requirement is favored towards stays compared to nights (e.g. Diamond status requirement is either 60 nights or 30 stays)
Hotel Hopping on Slow Days of Travel
Travel is not all go, go, go! It can get exhausting and it'd be nice to be able to crash at nicer hotels on your slow days or rest days where you wouldn't feel too bad for not going out, or needing to recharge before resuming your adventure.You can use hotel hopping as a way to pace your travels!
Obviously, this is the more subjective aspect on travel, and will vary by individuals. But, for those who do want to get the most out of their elite status benefits, you'd want to plan your slow days by booking the more luxurious hotel. Status benefits become more meaningful the more high-end the property is since the breakfast tend to be more high quality and room upgrades more impactful.
Hotel hopping can be useful for those days where you plan to spend most of your time outside of the hotel, and thus you'd book cheaper hotels where you'd just need an acceptable place to rest your head in without all the flair.
Things to Consider Before Hotel Hopping
While you can potentially gain more out of your hotel status by hotel hopping, there are some potential issues you'd need to consider:
Time: Moving from one hotel to another takes time obviously. The time spent moving and packing/unpacking could've been used to get more out of your vacation time outside of hotels. Also, some high-tier hotel status don't offer late checkout, which may complicate more of your time usage. While you may be able to keep your baggage at the hotel lobby for free (some may charge a small fee), you'd eventually need to come back again to check-in. Outside of that, there may come with regrets on not spending enough time at a hotel that you enjoyed staying at.
Reduced flexibility: Since it's best to book hotels far in advance to get the best rates, you'll most certainly need to plan your hotel hops. Thus, you'll have to stick to the plans that revolve around your hotel bookings, which won't be feasible for some travelers.
Companion(s) communication: This only applies to those traveling with friends and families. While some would be okay with constantly moving hotels, not all will like having to pack and unpack multiple times during the vacation. Thus, it's important to check your travel companions' thoughts on hotel hopping before doing so. I can imagine it'd be tougher if you travel with kids.
Sample Hotel Hopping Strategies
Here are some of my hotel hopping strategies that I've tried during my solo travels. I made these names up by the way:
The Buildup: I tend to begin my adventures with mid-tier hotels where I'd just need an acceptable place to rest. With this, I get rid of the sentiment of not spending enough time inside of a really nice hotel since they're more expensive in both points and cash. Plus, ending a vacation on a really nice hotel can really end things at a high note! This strategy can come in cycles. For example, have an adventure travel in Kyrgyzstan, but then book a nice hotel at the beginning of Uzbekistan to recharge and resume your next adventure travel!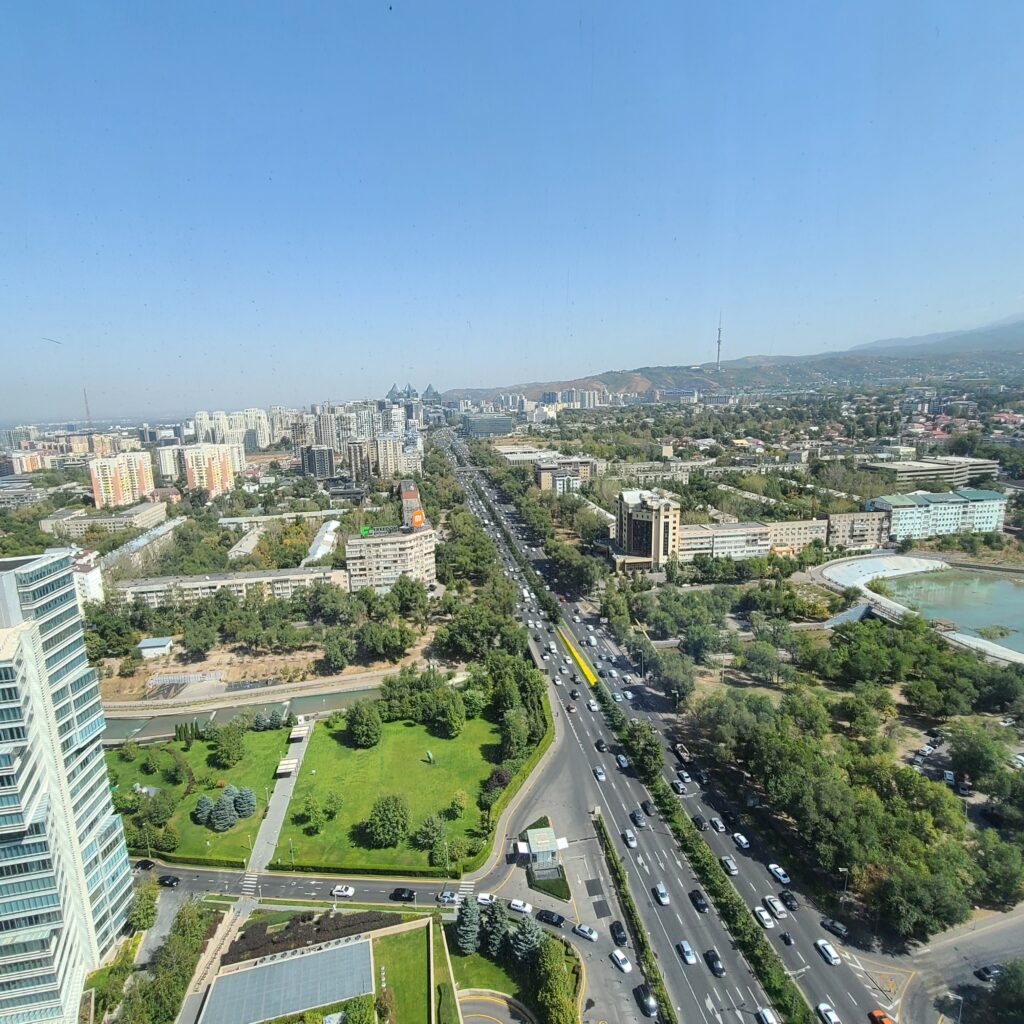 The Burners: Many hotel credit cards come with annual free night certificates that are only valid for a single night. Thus, there may be times where you need to hotel hop to burn them, especially if they come from different hotel loyalty programs. You can also use this strategy if you have a diverse set of points from different hotel programs that you can use towards free nights.
Best of Both Worlds: In some destinations, there may be multiple hotels within the vicinity that intrigue you. So, hotel hopping can get you the best of both worlds by trying out every hotels of your interests! The last time I did this was in Astana, Kazakhstan where both the St. Regis and the Ritz-Carlton interested me. I ended up getting specialty suite upgrades for both hotels! Las Vegas is also a hot spot for hotel hopping.
Conclusion
Hotel hopping is one way to get more out of your hotel elite status benefits where you can earn more points, build status faster, and higher chance of room upgrades. But admittedly, it's not for everyone due to factors like time and convenience that can affect the trip negatively. It also may not even be feasible in some locations due to lack of options. Of course, there's a spectrum on how far you'd be willing to hotel hop. I wouldn't do one night on 7 different properties in a single city, for example.