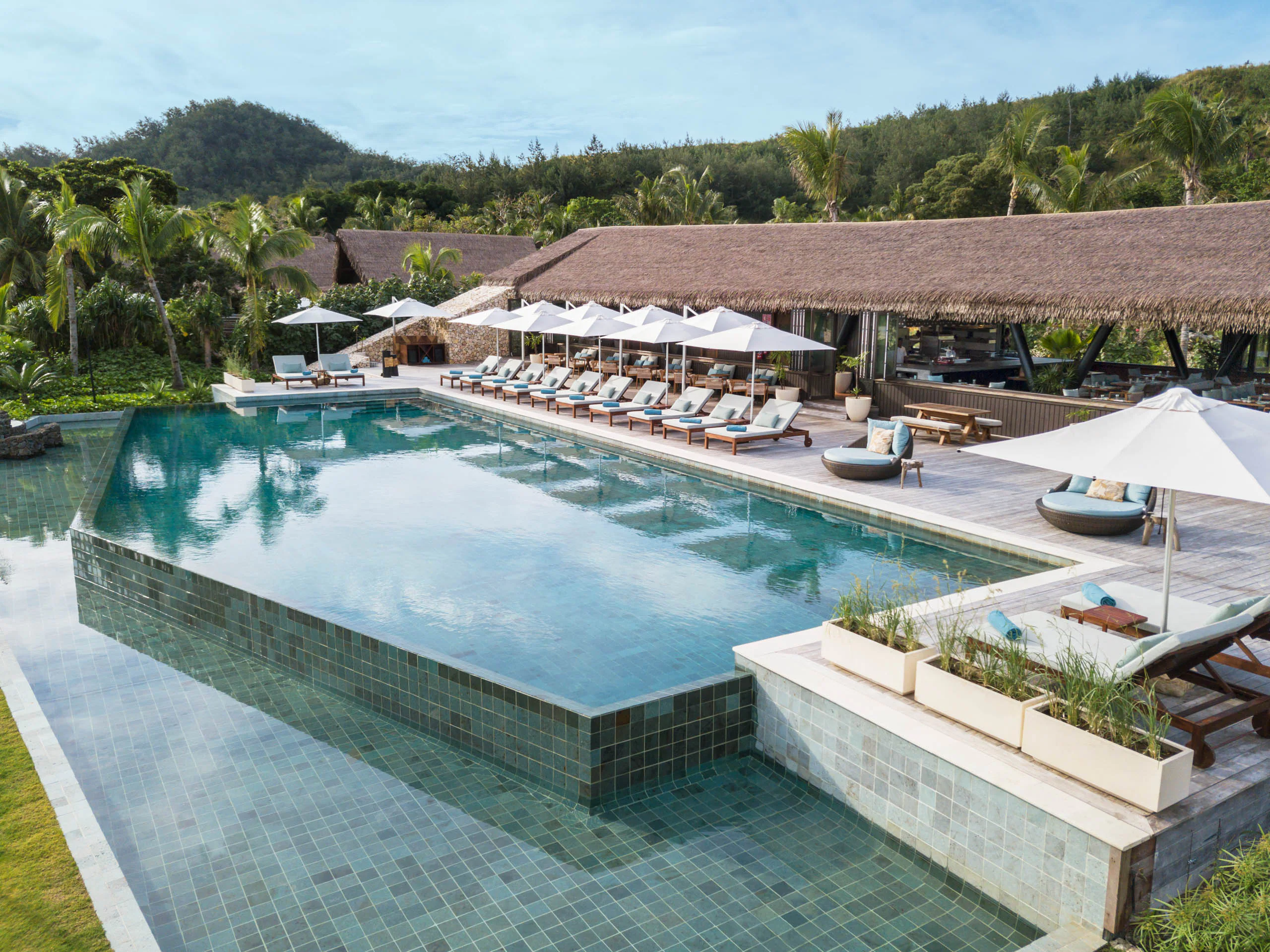 How to Choose A Secondary/Backup Hotel Loyalty Program
Being invested in a hotel loyalty program can potentially unlock cool perks that can improve your hotel stay experiences. But, when you go in deep to a program, you'll start to notice glaring flaws that another program can cover. This is where a secondary or backup hotel loyalty program(s) comes in.
So, how do we start to think about adding another hotel program into our travel plans? There are some factors to consider on what makes a good backup program:
Why Choose A Secondary/Backup Hotel Loyalty Program?
A secondary/backup hotel program can cover problems that you may run into with your main hotel program. The problems can be:
Location: Depending on where you'd like to travel to, some hotel chains will cover some areas better than the others.
Prices: Some hotels will have lower nightly rates compared to their competitors, so you can take advantage of the price difference, while potentially use elite benefits and earn points.
Level of luxury: In some places, certain type of luxury you're looking for may not be available where they'd be with another program. The opposite can be true where you'd just want a nice clean bed without the extra. This can kind of go hand in hand with price comparisons.
Status difficulty: Some hotel status are harder to get compared to their competitor's equivalent. Ideally, you'd want your backup program to have some sort of easy way to reach a compelling status, like by just opening a credit card or give elite night boosts to help you get there. They shouldn't take as much work as your main program.
Points Depletion: The truth about most hotel points is that it's a lot easier to burn them than it is to earn them. But, some hotel programs can make replenishing points better than the others either through paid stays, promotions, or by having better credit card spending bonuses than their competitors. Having a hotel program where you can reliably earn their points on the side can get you free nights while reducing opportunity costs.
Now, let's compare the pros and cons of some of the biggest hotel loyalty programs that can potentially serve as a secondary/backup hotel loyalty program:
Hilton Honors
Pros:
Easy way to get top elite status (Diamond) by just opening the Amex Hilton Honors Aspire Card ($450 annual fee)
Mid status (Gold) is arguably the best mid-tier hotel status, which can be earned by opening the Amex Platinum Card ($695) or Hilton Honors Surpass/Business ($95 AF)
Large footprint ( ~6400 properties)
Great points earning capabilities through paid stays
Signup & upgrade bonuses opportunities on their co-branded credit cards issued by Amex
Good options for upscale & upper upscale properties
Cons:
Each Hilton points are worth the least compared to other hotel loyalty programs
Easy top tier status through a credit card can be a double-edged sword, especially in the US
Free night awards from credit cards are harder to utilize compared to other hotel loyalty programs
Luxury portfolio is small (Waldorf Astoria, LXR, and Conrad)
Co-branded credit cards are only issued by American Express (keep in mind the 5 Amex credit card limit rule)
Verdict: Attractive. Easy instant top tier Diamond status through the Aspire Card. Even Gold status is one of the best mid-tier status in all hotel loyalty programs. Hiltons are easy to find worldwide, so it's great to be a top tier elite, especially when abroad where Diamond members may not be as common. It's literally cheating to have the Aspire Card!
Marriott Bonvoy
Pros:
Huge footprint (~8500 properties)
Lots of options ranging from extended stay to luxury hotels
Great points earning capabilities through paid stays
Signup bonus opportunities on co-branded credit cards through Amex & Chase
Free night certificates from credit cards usually are worth more than the annual fee you paid for
Elite night bonuses from credit cards help reach higher status faster
Cons:
No meaningful instant status from credit card (Gold Elite is nothing to get excited about)
Even with elite night bonuses from credit cards, reaching the sweet spot of Platinum Elite may be too much work for a secondary program for some people
Free Night Certificate may be limited for some people, even with 15k points top-off
Marriott One-Lane rule requires time and patience to get the signup bonuses for all Marriott credit cards
Chase 5/24 rule also can make signing up for the Chase Marriott cards challenging
Verdict: Situational. Reaching meaningful status takes a little bit of work for a backup program. But, you'd have no problem encountering Marriott brands in most places. The credit card options also help you rack up a lot of points, but you'd need to be patient to acquire all of their signup bonuses. I'd only consider if you can reach at least Platinum Elite after your main program.
IHG One Rewards
Pros:
Large footprint (~6000 properties)
Great co-branded credit card options from Chase (Free Night Certificates can be topped-off with no cap); 4th night free is more manageable than 5th night free from Hilton and Marriott when booked all nights on points
Instant IHG Platinum Elite from credit cards or IHG Ambassador Program for $200/year or 40k IHG points (good mid-tier status)
IHG Ambassador gives extra benefits for InterContinental Hotels and Six Senses
Usually runs extra points purchases at good deals that makes buying hotel points worth it
Great earning potential through paid stays
Cons:
Luxury options are limited, mostly mid-scale to upscale (think Holiday Inn)
Credit cards don't offer elite night bonuses to help you get to Diamond (70 nights!)
Co-branded credit cards are subject to the Chase 5/24 rule
Free breakfast starts at Diamond Elite
Points can only book standard rooms
Verdict: Great. If you're just looking to earn and burn points for hotel stays without caring too much about elite benefits, IHG is pretty great for a backup hotel program. Buying points during their promos usually make sense financially, and their credit card options are pretty great for what they are. I appreciate being able to top off the FNC's from their credit cards with no points cap.
Admittedly, IHG Platinum Elite isn't the best elite status you'd get from a credit card, but IHG Ambassador is great for the price point if you frequent InterContinental or Six Senses properties, which would get you 4pm checkout, F&B credits, guaranteed upgrade, and complimentary weekend night on a 2-night paid stays.
World of Hyatt
Pros:
Great 1:1 Chase Ultimate Rewards transfer partner, lots of opportunities to earn Chase UR points through day-to-day spend
Arguably have the best points redemption rates out of all hotel loyalty programs
Can buy upgrades with points at good rates, including room with club access or suites. Sometimes both in some properties!
Great top tier status (Globalist), if you can reach it
Good personal credit card option from Chase
Hyatt brands are mostly luxurious
Cons:
Small footprint (~1200 properties)
Globalist appears to be the only meaningful status in the program (Hyatt Discoverist vs. Explorist), and is quite difficult to reach even with the help of credit card elite night credits especially for a backup program
Weak points earning rate through paid stays
Using Chase UR to redeem for Hyatt means you're forgoing Chase UR to use for flights instead
Verdict: Situational. While it's easy to earn Chase UR points and get good value out of Hyatt redemptions, I do feel conflicted as I tend to exclusively use flexible points for flights instead of hotels most of the time. It really depends on your whole flexible points arsenal and your strategy. If you do plan and wish to use Chase UR points exclusively for hotels, then Hyatt can get you free nights at good value, sometimes exceptional if you could book suites that also comes with club lounge access all on points!
Reaching Globalist is already challenging enough for those having Hyatt as their main program, let alone it being your backup, so elite benefits will likely be weak for most people.
Conclusion
In my opinion, Hilton Honors and IHG One Rewards are the most compelling secondary/backup hotel loyalty program. I tend to value elite benefits a lot since I focus on international travel. Currently, there's no better place than in the US overall (at least that I know of) for credit cards that can cheat your way to higher status for little amount of work. This is the case for Hilton Honors thanks to the Amex Hilton Aspire Card.
While IHG doesn't offer as strong of elite benefits, IHG points are easy to earn and burn thanks to their more manageable 4th night free and occasional points purchase bonuses that'd make sense to take advantage of when the time comes.
Are there any other secondary hotel loyalty programs worth considering, or do you not bother with having a backup hotel program at all? Let me know down in the comments!