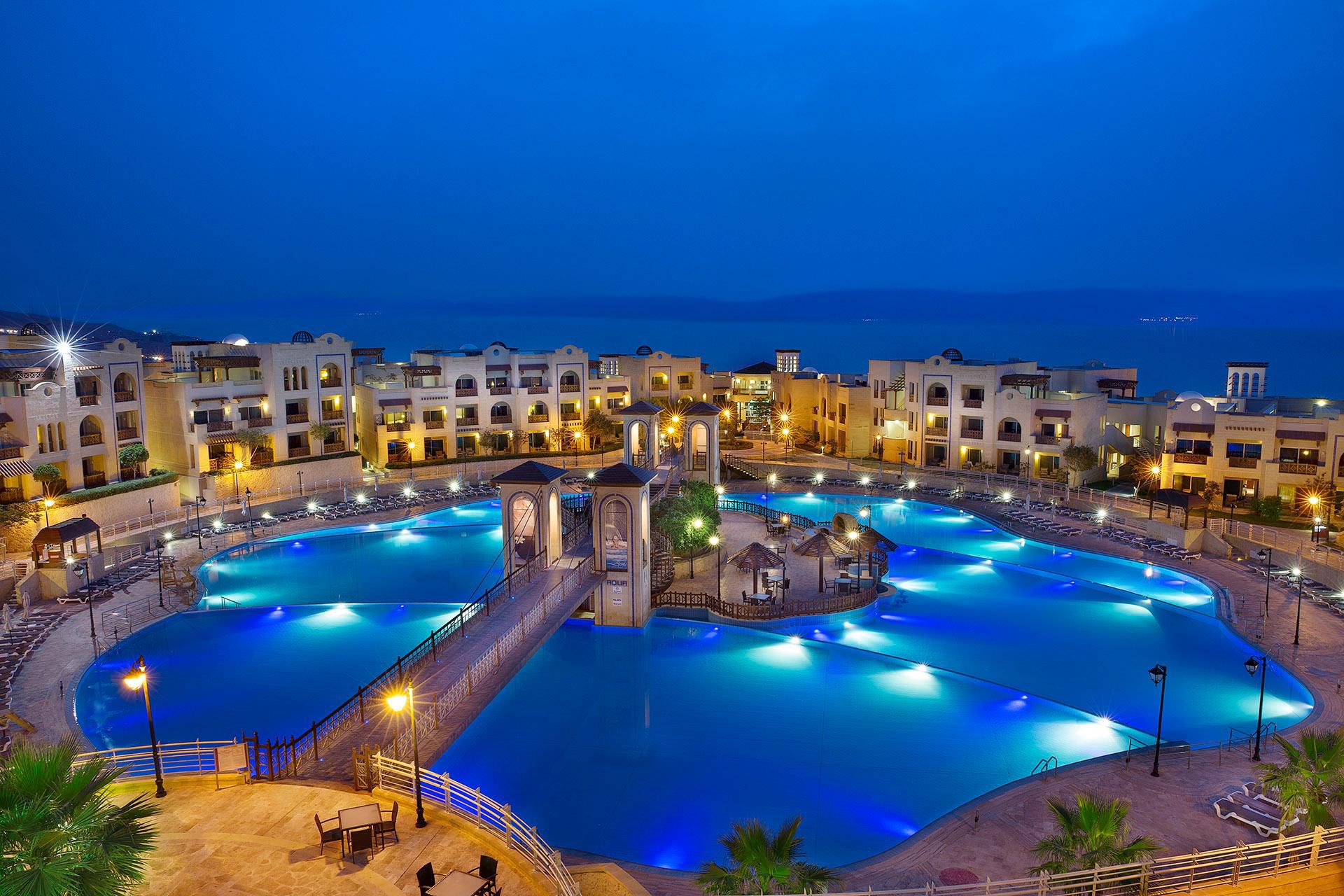 Advertiser disclosure: This post may include affiliate links (including sidebar banners) in which this site may receive compensation if a purchase is successfully made (at no extra cost to you) after being redirected from here. Thank you for your support!
IHG Platinum vs. Marriott Bonvoy Gold- IHG & Marriott Mid-Tier Status Battle

IHG Platinum and Marriott Bonvoy Gold are the mid-tier status of their respective hotel chains. Which of them offers better benefits for their hotel chains? Let's do a comparison!
Related: Marriott Bonvoy Gold vs. Hilton Honors Gold
How to Get IHG Platinum & Marriott Bonvoy Gold
Getting IHG Platinum and is easily achievable by opening either the Chase IHG Premier or the IHG Premier Business. In case you can't get the credit cards, like being over 5/24 on Chase, you can buy the IHG Ambassador Programme for $200 or 40,000 IHG points. IHG Ambassador includes IHG Platinum Elite status on top of benefits for InterContintal Hotels & Resorts (IHG luxury brand) like:
guaranteed room upgrade
guaranteed 4pm checkout
free 2nd night certificate of paid two-night weekend stays
$20 credit for restaurants & bar per stay
Without either ways, you'd have to spend 40 nights at IHG brands to get Platinum Elite.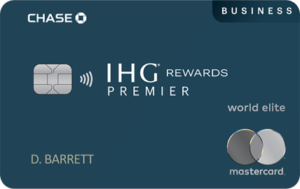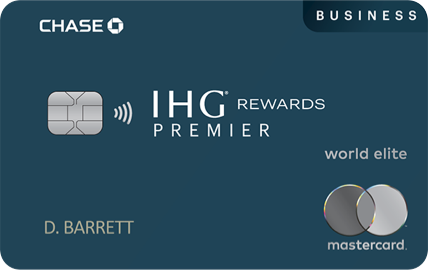 Getting Marriott Gold can be done by opening the American Express Platinum Card, Marriott Bonvoy Brilliant, or the Marriott Bonvoy Business. Without credit card shortcuts, you'd have to spend 25 nights at Marriott brands to get Gold Elite.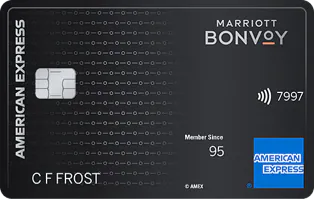 IHG Platinum vs. Marriott Bonvoy Gold Benefits
Here's what to expect from both hotel statuses:
Points Earning
Both status provide boost towards your 10 base points whenever you stay at IHG/Marriott properties on paid rates. IHG Platinum straight up gives 60% bonus points while Marriott Gold gives you 25% bonus points with a Welcome Gift of 250-500 points depending on the property.
Assuming IHG points are worth 0.5 cents each and Marriott points being 0.6 cents, IHG Platinum will earn you more when you spend more than ~$1000, but pretty much on even levels compared to Marriott Bonvoy Gold.
Spend amount
IHG Platinum
(rewards received)
0.5 cpp
Marriott Bonvoy Gold
(rewards received)
0.5 cpp
$200
3200 IHG points
~$16
2750-3000 Marriott Bonvoy points
~$16.5-$18
$1000
16000 IHG points
~$80
12750-13000 Marriott Bonvoy points
~$76.5-$78
IHG Platinum earns at a better rate than Marriott Bonvoy Gold, but not by much. IHG also tends to have more promotional opportunities to earn more points.
Room Upgrades
Both status make you eligible for room upgrades that are subject to availability. For IHG Platinum, you could be upgraded to suites if available. With Marriott Gold, you're only eligible on rooms with higher floor, better view, corner rooms, and rooms on Executive Floor (with no complimentary lounge access). Keep in mind that IHG Platinum can upgrade you to a Club Level room in certain hotel brands like InterContinental Hotels, but you're excluded from lounge access.
I strongly recommend asking the hotel politely before check-in to get better chances at room upgrades.
IHG Platinum clearly wins on the room upgrade category compared to Marriott Bonvoy Gold.
Food & Beverages
Both status does not provide any food & beverage credit or free breakfast whatsoever. IHG Platinum does provide a Welcome Amenity that could consist of snacks, alcohols, and fruits depending on the property.
IHG Platinum wins by a little.
Checkin/Checkout
Both IHG Platinum and Marriott Bonvoy Gold gives you 2pm checkout that's subject to availability. Most hotels start check-in at 3pm, so 2pm checkout isn't as disruptive as 4pm late checkout that IHG Ambassador and Marriott Platinum and up get as a guaranteed benefit to the hotel management side.
For IHG, even its top Diamond status doesn't offer guaranteed late check-out. To be honest, I haven't put it into practice myself yet, so I can't tell how difficult it is to get late check-out at IHG properties. At least, it's written down as a potential benefit unlike with Hilton Honors. Assuming IHG prioritizes its top elite to the bottom, IHG Platinum would have to just worry about the Diamond presences during their stay (which is impossible to tell).
IHG Platinum does offer 10am early check-in that's subject to availability, while Marriott Bonvoy doesn't offer it at all. It's quite a rare benefit for hotel chains, so kudos to IHG.
Nonetheless, it doesn't hurt to ask the hotel if it's possible to check-in earlier if possible. Some individual properties may grant you it or negotiate some sort of deal.
IHG Platinum wins the early check-in benefit, but I'd give a slight edge to Marriott Bonvoy Gold on late check-out just because Marriott guarantee 4pm checkout for higher elite members while IHG guarantees only for the Ambassadors, thus improving the chance of getting 2pm checkout as Marriott Gold, theoretically.
Premium Internet
IHG does give free standard internet to their members, but premium internet will cost extra. Marriott Bonvoy Gold gives free premium internet access. It's difficult to tell whether the difference matter much since they'd vary by properties. I personally have no trouble with standard hotel wi-fi's so far. The tangibility is difficult to say.
Marriott Bonvoy Gold "wins" the internet access category. But, it's hard to tell the difference between standard and premium internet in general.
Conclusion
IHG Platinum is the better hotel status than Marriott Bonvoy Gold. The most impactful benefit is the eligibility of suite upgrade for IHG Platinum, which is impressive for a mid-tier status. Points earning rate for paid stays is also better for IHG Platinum, although not by much. Having early checkin that can potentially be realized can also be helpful to some travelers. Everything else are pretty similar with Marriott Gold having the "slight edge" on benefits that are harder to quantify like premium internet access.