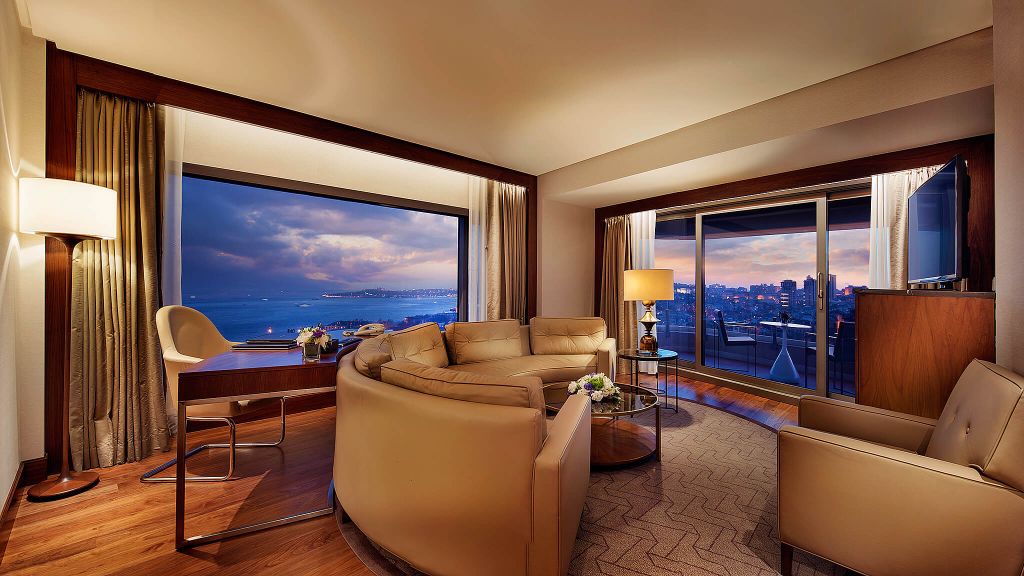 Marriott Bonvoy vs. Hilton Honors- Which Has the Better Gold Elite Status?
Marriott Bonvoy Gold and Hilton Honors Gold are the mid-level elite status in both hotel loyalty programs. Which of the statuses are better for those who are the more casual travelers who can't stay many nights in the same calendar year to reach higher status? Let's dig deeper in both of the Gold Elite of both Marriott and Hilton.
How to get Marriott Bonvoy Gold & Hilton Honors Gold
Getting Gold Elite status for both Marriott Bonvoy and Hilton Honors is achievable by opening the American Express Platinum Card. You must activate it in the Benefits section of your account and link your Marriott and Hilton accounts. Signing up for both of them are free if you don't have either accounts! However, the Platinum Card comes with a hefty $695 annual fee, which not everyone can stomach. There are some lower cost alternatives:
For Marriott Bonvoy, you can sign up for the American Express Marriott Bonvoy Brilliant to receive automatic Marriott Gold Elite with 15 elite night credits towards higher status on top. The card does come with a premium of $450 annual fee, but the benefits are very easy to use if you like to stay at hotels under the Marriott brands.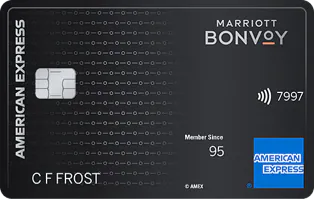 Alternatively, you can stack elite nights with the American Express Marriott Bonvoy Business and Chase Marriott Bonvoy Boundless/Bold for $220/$125 annual fee respectively. However, this process takes longer because of "Marriott One-Lane Rule" where it only allows you to receive signup bonuses from one issuer at a time. For example, if you sign up for the Boundless first, which is a Chase issued card, then you must wait 24 months after receiving the signup bonus from a Chase Marriott card before you're eligible for the Bonvoy Business Card, an American Express issued Marriott card.
For Hilton Honors, the cheaper alternative would be signing up for either the American Express Hilton Honors Surpass Card or American Express Hilton Honors Business Card. Either cards only cost $95 annual fee, but unlike Marriott credit cards with annual fees, they don't come with free night certificates- with the caveat that with the Hilton Honors Business, you need to spend $15,000 in the same calendar year on the card to get a free night certificates on weekends.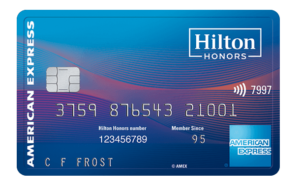 My current stance on spending heavily on hotel credit cards is negative.
Without credit cards, Marriott Bonvoy requires you to stay 25 nights in the same calendar year to reach Gold status, while Hilton requires you to stay 40 nights in the same calendar year to reach Gold status.
Marriott Bonvoy Gold vs. Hilton Honors Gold Benefits
Both Gold status have similar benefits with some differences:
Points Earning
Both Gold Status provide boost towards your 10 base points whenever you stay on Marriott/Hilton properties on paid rates. Marriott Gold provides 25% bonus, plus a 250-500 Welcome Bonus points per stay. Hilton Gold gives you 80% bonus plus 100-1000 MyWay points per stay. Both Welcome Bonus and MyWay works similarly, in that the member are given the choice of benefits during check-in if you prefer amenities over points bonus. The amount of bonus points or the type of amenities will differ by brands you stay at.
Marriott Bonvoy Gold only provides bonus points with no amenity choice, but Hilton Honors Gold does.
Assuming Marriott points are worth 0.6 cents each and Hilton being 0.4 cents, the winner may surprise you. On the surface, Hilton looks like the winner until you do the math.
Spend amount
Marriott Bonvoy Gold
(rewards received)
0.6 cpp
Hilton Honors Gold
(rewards received)
0.4 cpp
$200
2750-3000 Marriott Bonvoy points
~$16.5-$18
3700-4600 Hilton Honors points
~$14.8-$18.4
$1000
12750-13000 Marriott Bonvoy points
~$76.5-$78
18100-19000 Hilton Honors points
~$72.4-$76
Here are some basic examples on the rewards you'd get with points bonus from Gold Elite status on both programs. Despite Marriott having smaller amount of points earned, each of them are worth more than Hilton's. Both Gold status are pretty much even with negligible differences.
However, Hilton often has more global promotions that earns you even up to triple points from the base compared to Marriott Bonvoy. That makes Hilton Honors Gold the winner when the global promotion applies.
Hilton Honors Gold wins overall because they frequently apply bonus points global promotion period. Outside of that, they're overall on similar level on earning points back from your paid stays.

Room Upgrades
Both Gold status make you eligible for preferred room upgrades (subject to availability). Preferred room upgrades in both Gold status include higher floors, desirable views, or Executive Floor room for Executive Lounge access (Hilton only). Suites are excluded, which will start at Marriott Bonvoy Platinum and Hilton Honors Diamond.
Although, I strongly recommend asking the hotel politely before check-in to get better chances at room upgrades.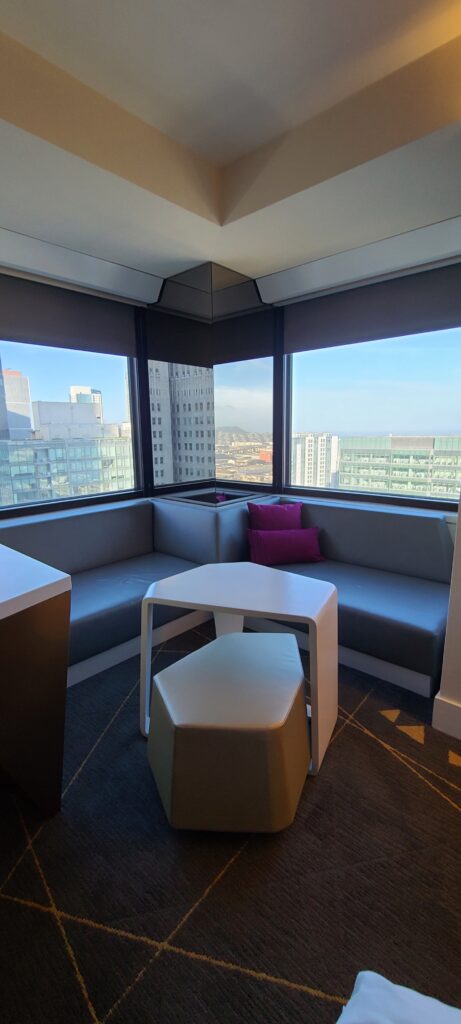 Hilton Honors Gold win in the room upgrades category because being upgraded to an Executive Floor room grants you Executive Lounge access unlike Marriott.

Food & Beverage
Marriott Bonvoy Gold does not provide free breakfast or food & beverage credit. Hilton Honors Gold does give free breakfast or food & beverage credit however! Hilton Honors have different policies when it comes to domestic US Hilton hotels.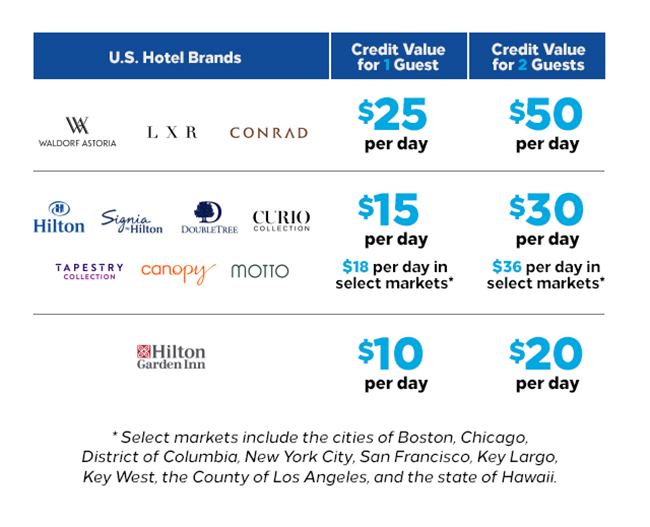 Hilton recently changed their free breakfast policies and turn them into food & beverage credit instead ranging from $10-$25 per person per day (max of 2 guests). This may or may not be a negative change because the F&B credits are more flexible and can be used for lunch, dinner, and the hotel market. However, breakfast at top tier brands like Waldorf Astoria & Conrad may have breakfast items costing more than $25, in which you'll now have to pay the difference when you used to get them for free. For international Hilton hotels, the free breakfast policy still applies as what it has been.
Hilton Honors Gold obviously wins the food & beverage category as Marriott Bonvoy Gold offers none.
Late Checkout
Marriott Bonvoy Gold gives you 2pm checkout that's subject to availability. Most hotels start check-in at 3pm, so 2pm checkout isn't as disruptive as 4pm late checkout that Marriott Platinum and up get as a guaranteed benefit to the hotel management side. So despite it being subject to availability, you'll have a pretty good chance to exercise this benefit as a Gold member.
Hilton Honors Gold does not give late checkout benefit. Late checkout is one of the weak points in Hilton Honors program that even its top tier Diamond status does not guarantee it.
Marriott Bonvoy Gold wins in the late checkout category as Hilton Honors Gold does not provide a clear policy towards it.
Conclusion
Hilton Honors Gold is overall the better mid-tier status compared to Marriott Bonvoy Gold as it tackles on the more valuable benefits like free breakfast or food and beverage credit. However, Marriott Bonvoy Gold isn't too far behind because it provides clear statement on late checkout, which is a weak point of Hilton, and it's also on the similar level to Hilton Honors Gold when it comes to points earning on paid hotel stays.
Nonetheless, your preference to the hotel brands you want to stay at should impact your decision the most to choose Marriott or Hilton when it comes to your hotel stays as Gold member.