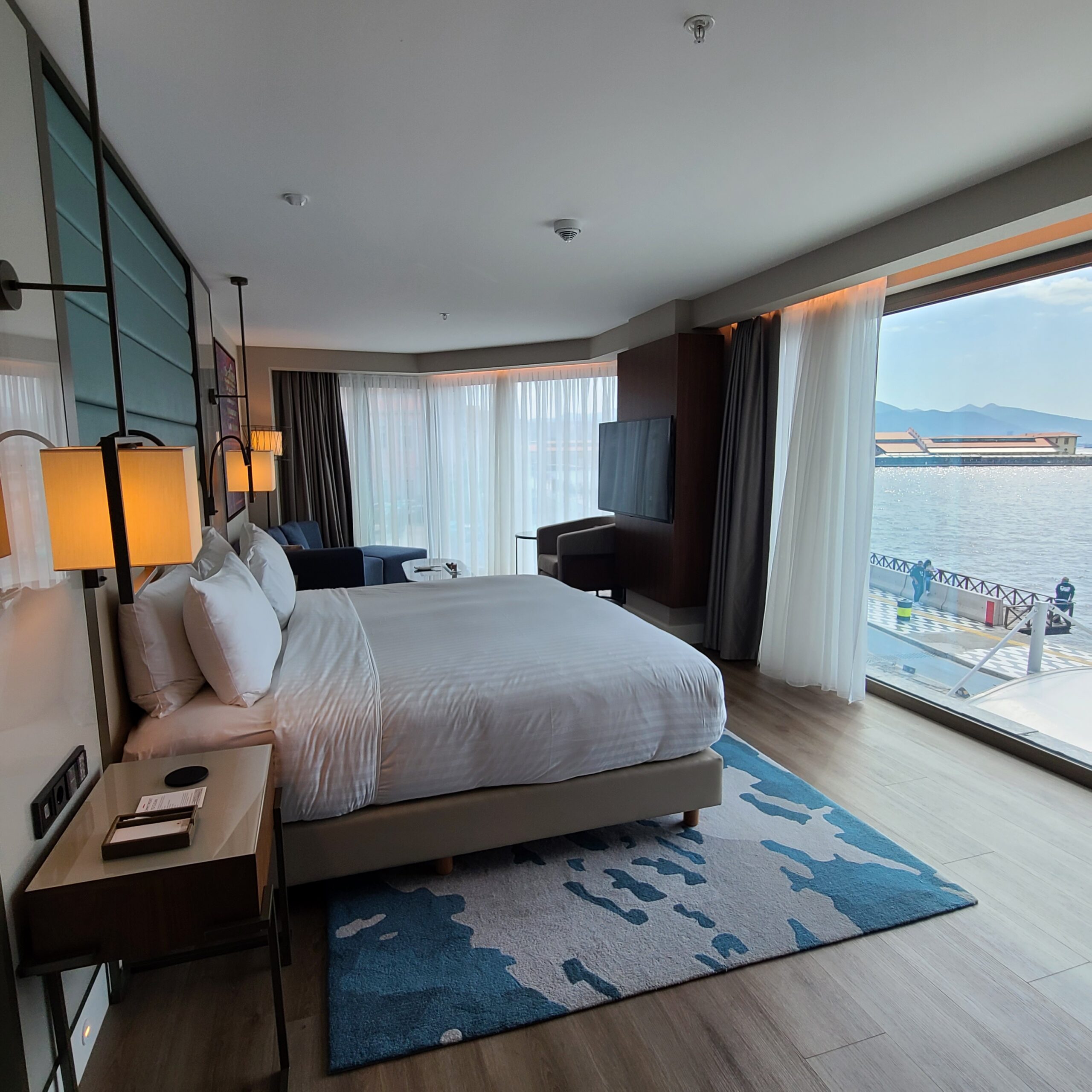 Advertiser disclosure: This post may include affiliate links (including sidebar banners) in which this site may receive compensation if a purchase is successfully made (at no extra cost to you) after being redirected from here. Thank you for your support!
How to Get Free Hotel Room Upgrades (90+% of the Time)
Free room upgrades are one of the coolest things to get to enhance your hotel stays. There are couple ways I've tried that worked quite well for me that don't involve me sneaking some cash to the front desk or without paying extra points and relying on automated processes like Suite Night Awards to get a better room. Here are my methods:
Earn Hotel Status
Hotel status can set a foundation towards getting free room upgrades. Certain hotel status make you eligible for some type of a room upgrade. I'd say that there are 2 types of room upgrades: enhanced room upgrades & standard suites.
Enhanced room upgrades may be rooms at higher floor, more desirable view, corner room, or room with executive lounge access.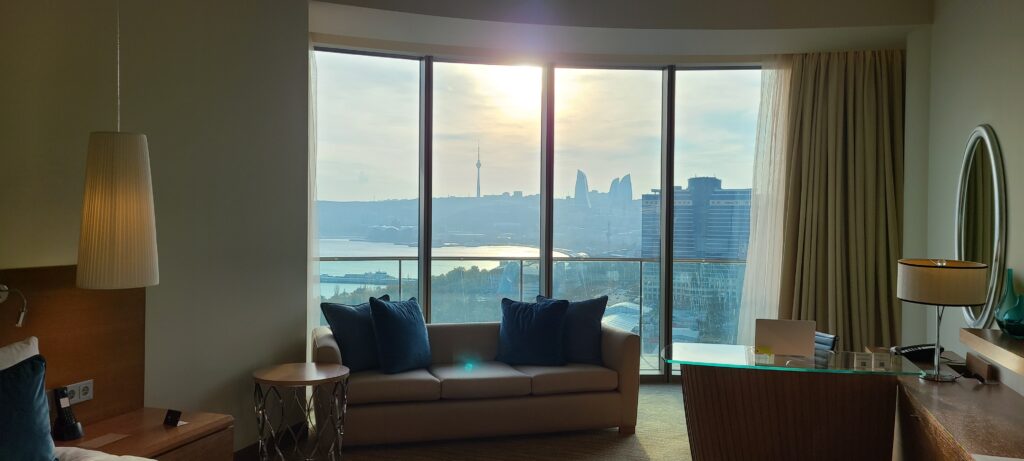 Standard suites are of course, some of the biggest rooms the hotel offer. These can include junior, one-bedroom suites, and executive suites. There are special suites category that are excluded from the free upgrade category like suites with special names or the top-floor Presidential suite. But, some people get lucky from time to time and get upgraded to these types of suites.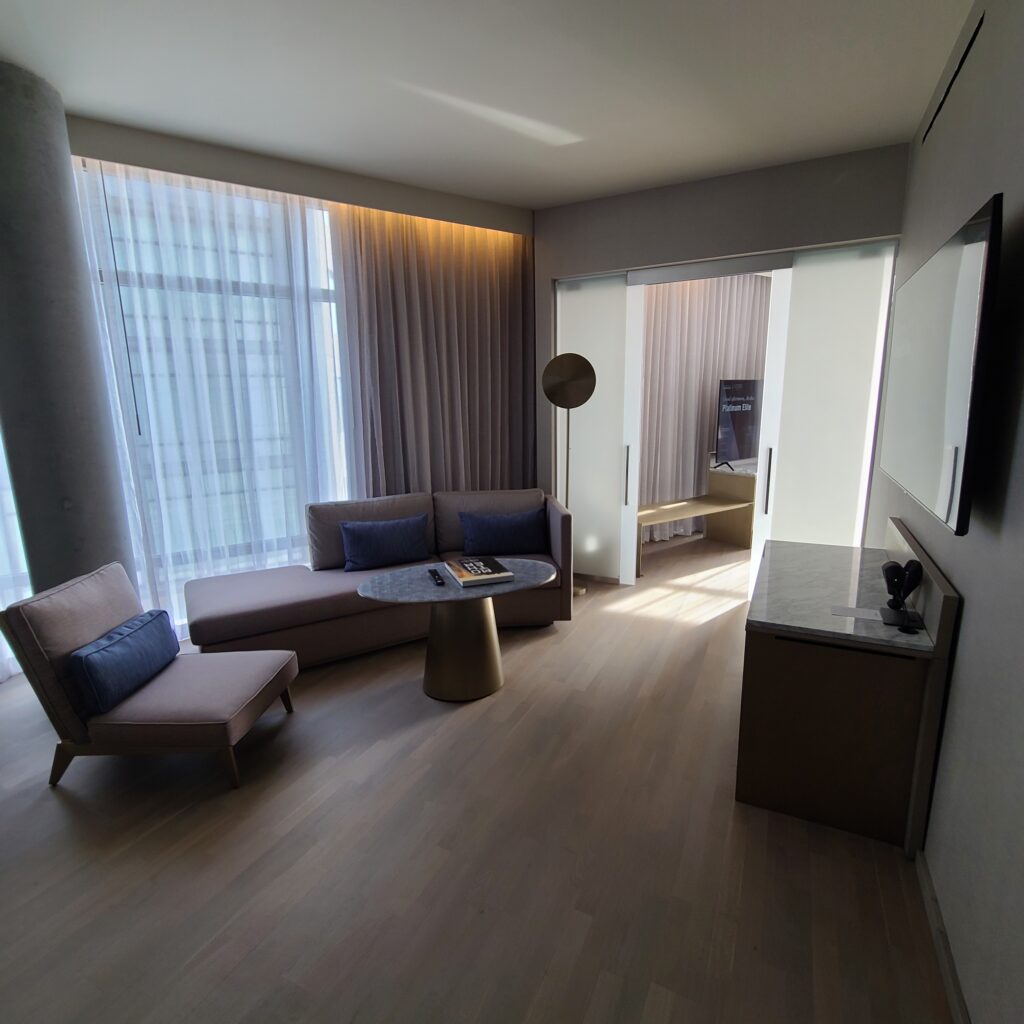 Here are the minimum statuses from the big hotel chains that'd make you eligible for room upgrades:
| Hotel Chain | Enhanced Room (excluding Suites) | Standard Suites |
| --- | --- | --- |
| Marriott | Gold | Platinum (Titanium for Ritz-Carlton) |
| Hilton | Gold | Diamond |
| Hyatt | Discoverist | Globalist |
| IHG | Platinum | Platinum |
Credit Card Shortcuts to Hotel Status
Thankfully, there are some shortcuts you can take to reach these statuses. Some credit cards will automatically give it to you by just opening the credit card, while others give you a leg up through elite night bonuses that will get you to your desired status faster and easier.
Marriott
For Marriott, you'd want to at least have Gold Elite to be qualified for enhanced room upgrades. It's easily attainable by opening either the American Express Platinum Card or the Marriott Bonvoy Brilliant Card.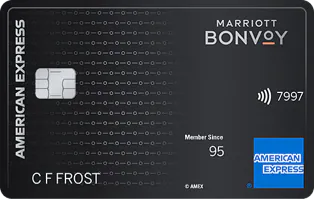 There's no credit card that gives automatic Platinum Elite for suite upgrade eligibility, but there's a trick to get you there faster through credit cards. You can stack a US business and US personal Marriott Bonvoy credit cards to start at 30 nights total each year. It requires 50 nights to qualify for Platinum Elite, so this trick allows you to stay just 20 nights per calendar year to keep Platinum Elite.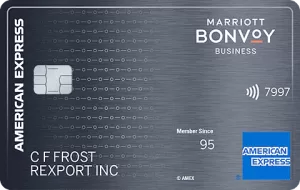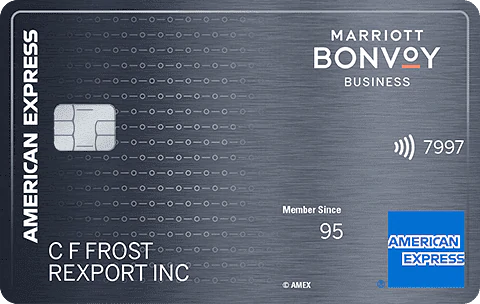 Hilton
Hilton is one of the easiest hotel program to get high status through credit cards. Get Gold Elite to be qualified for enhanced room upgrades with either the American Express Platinum Card or the Hilton Honors Surpass Card. Get Diamond Elite (top status) to be eligible for 1-bedroom suite upgrades with the Hilton Honors Aspire Card.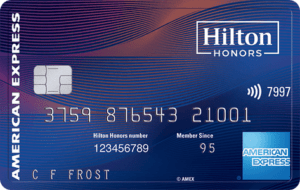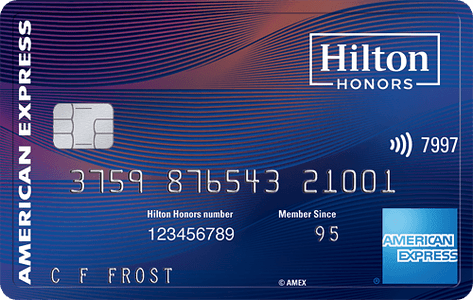 Hyatt
Hyatt has the least opportunity for status shortcuts through credit cards. But, Discoverist status is good enough to get enhanced room upgrades, and is attainable by just having the World of Hyatt Visa from Chase.
The World of Hyatt Visa gets you 5 elite nights that can help you towards Globalist status (60 nights req.) a little bit for the suite upgrade eligibility. For every $5000 you spend on the card, you'll get 2 elite nights in return if you want to collect a few nights before you reach Globalist.
But, suite upgrades can be reached after 50 elite nights where you receive 2 suite upgrade awards from Hyatt milestone. Each suite upgrade award will work up to 7 nights per stay guaranteed.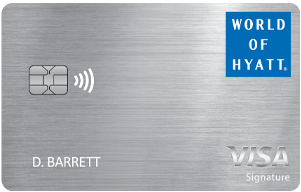 IHG
IHG is comparable to Hilton where it's easy to get high status through credit cards. Platinum Elite is the minimum required for suite upgrades and credit cards like the IHG Premier and IHG Premier Business from Chase give you automatic Platinum Elite status.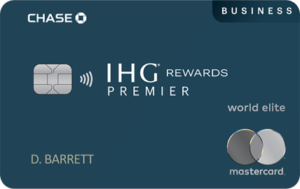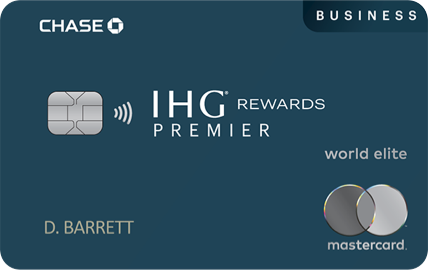 Although not credit cards related, you can also get IHG Platinum by participating in the InterContinental Ambassador program that'd cost you $200. It's a yearly subscription that gives you IHG Platinum status and benefits for InterContinental hotels, IHG's flagship luxury hotel brand.
Ask the Hotel Politely
After reaching high status, the next step is to ask the hotel for the room upgrade politely. There are a few ways to contact the hotel. Email or the chat function on the hotel's phone app.
I personally find the chat function to be the best ways to ask for upgrades because the chat opens a few days before you check-in. During those times, the hotel will have a great sense of room availabilities, thus increasing your chances of getting upgraded if the room you're looking for still appear on the inventory list. So when the chat function opens up, get to the asking right away!
When asking for the room upgrade, you'd want to mention a special occasion for your stay and the room type you want. A special occassion can be your birthday, anniversary, visiting a country/city for the first time, or even spending your last days in the country/city, and you'd like to end it on a high note. With that said, I have a default template that I go by for chatting with the hotel:
"Good morning! I'm looking forward to be staying with you in a few days. It'll be my (special occasion). I'm wondering if the (room type) is available for an upgrade during my stay as a (status name)?"
After asking for the first time in chat, there are 2 ways where it will lead to:
You'll be upgraded, in which case congratulations! It will show up on your reservation details.
Or, the hotel will respond with an automated message where they imply to take notes of your preferences and they will do their best to honor them when you arrive.
In many cases, the latter will happen. The next step is to follow up in the morning of the check-in date and ask again if the room you want is available for upgrade when you arrive. From my experience, this is the time that will determine whether or not you'll receive the upgrade, and it's the point where I stop asking.
But, some people are comfortable in pushing a bit further by asking again during check-in in person. They may show their phones to the front desk agent and inquire why they're not upgraded despite the room being available. Although this may work, I don't like resorting to this method because I don't want to get the impression that the hotel has been lying to me as that'd sour my experience even if I do get the upgrade I want. That's just me though.
Why It's Important to Always Ask for Room Upgrades
There's a saying "the squeaky wheel gets the grease". Many of the complaints I've seen from online forums and groups came from people with the right hotel status who never asked for the upgrade they want. Getting proactively upgraded by the hotel happens, but I wouldn't count on it most of the time.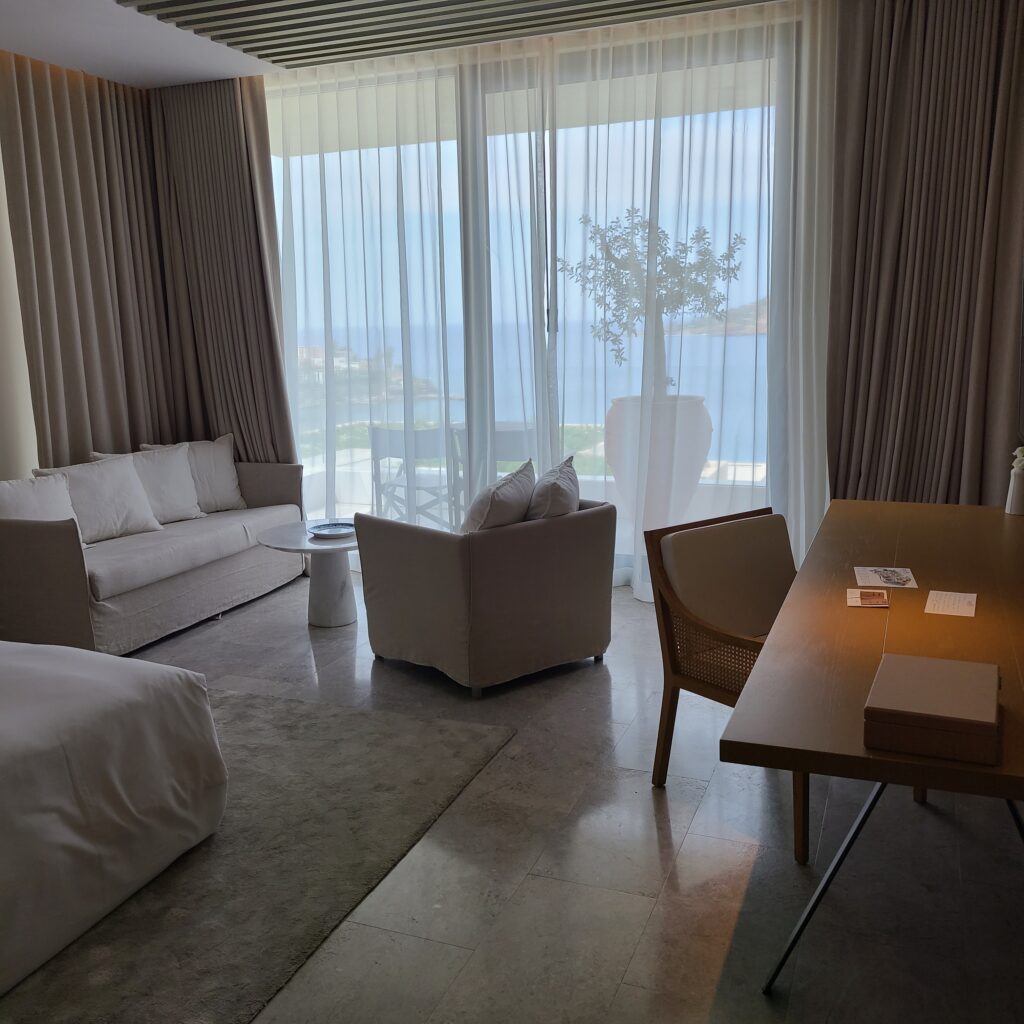 While having hotel status should get you room upgrades under the Terms & Conditions, hotel upgrades are at the discretion of the property, hence the wording subject to availability or at the hotel's discretion (which can mean anything, really) that appear on hotel loyalty program T&C's. This can cause inconsistencies for room upgrades in general, which can lead to frustrations or even pleasant surprises.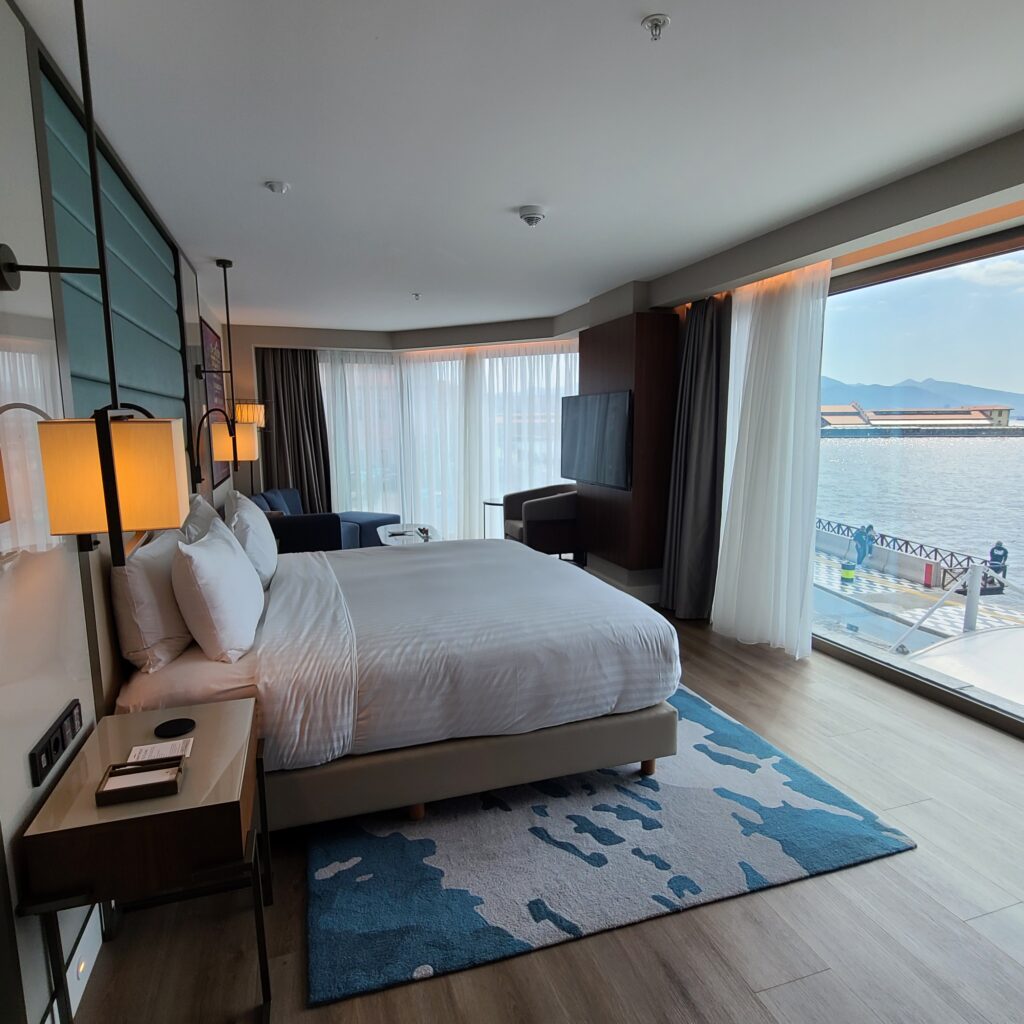 While the T&C's state certain status can only be upgraded to certain type of rooms, there's potential for leeway when dealing with people. Some hotels will be generous in that there's a chance you'd be upgraded to a special suite rather than a standard suite that top tier status supposedly max out on for room upgrades. Or, you may get a suite upgrade with a mid-tier status that'd normally exclude you from suite upgrades in general. That's the power of asking, but temper your expectations on these types of uncommon generosity.
Sometimes You Can't Win, But Have A Good Attitude

Regardless, you can't win all the time even when you do everything correctly, so there's some luck involved in the process. If you can't have what you want, then it's imperative to have a good attitude about it. Never show entitledness just because you have a fancy metal status, and absolutely do not abuse the hotel workers. When you ask for upgrades, they do end up trying harder for you to make your stay better.
Sometimes, things are out of their control that prevents them from getting you the free upgrade like rooms getting sold out or nearby constructions making rooms out of order. You sometimes make do with the second best option they may offer you, which is better than nothing.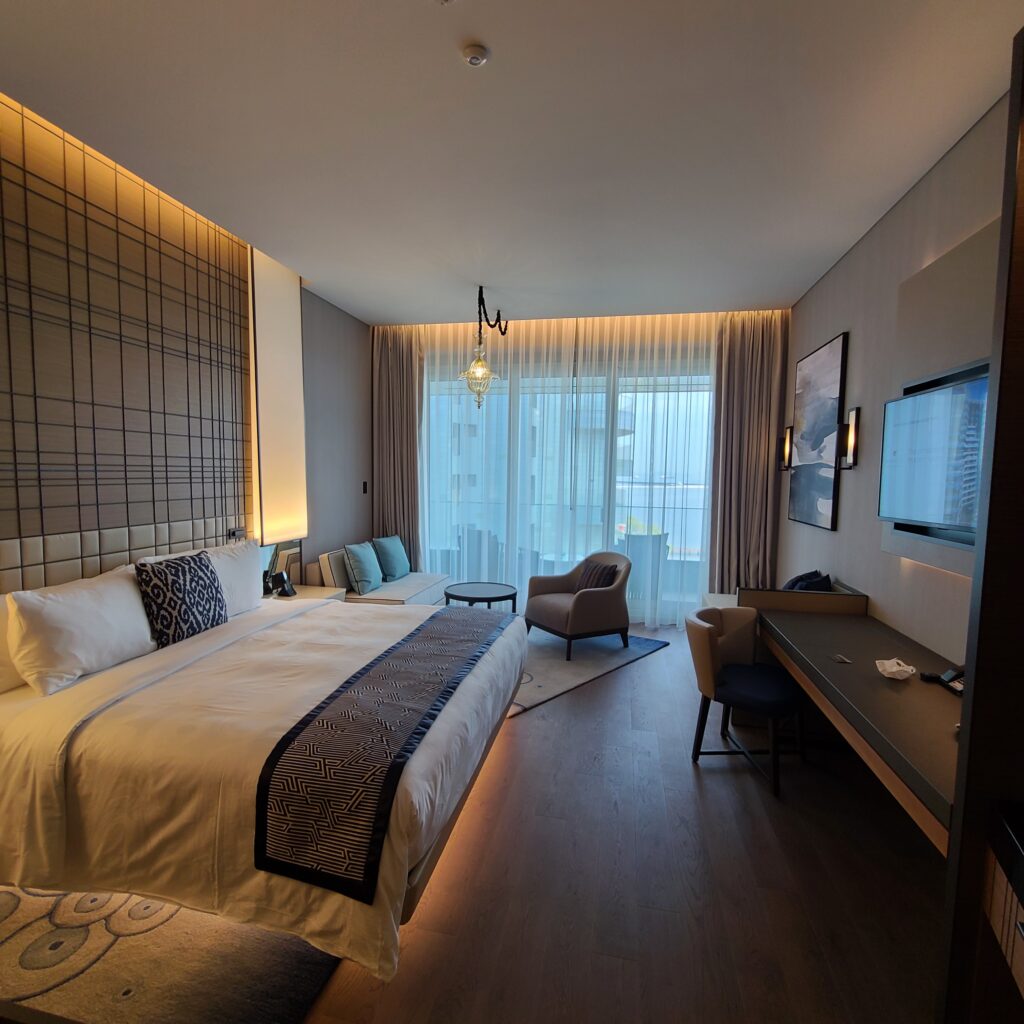 Let's be real. Suite upgrades are nice, but the wow factor disappears minutes after you enter the room and you'll get used to your environment very quickly (hedonic adaptation). Most likely that much of the extra space won't end up being used. Sometimes, they're "annoyingly large" that could be detrimental to your stay like spending more time to double check everything before checking out. The impact of an upgrade matters more when the base rooms are much smaller compared to the premium rooms or a much better view (sea for example) in my opinion.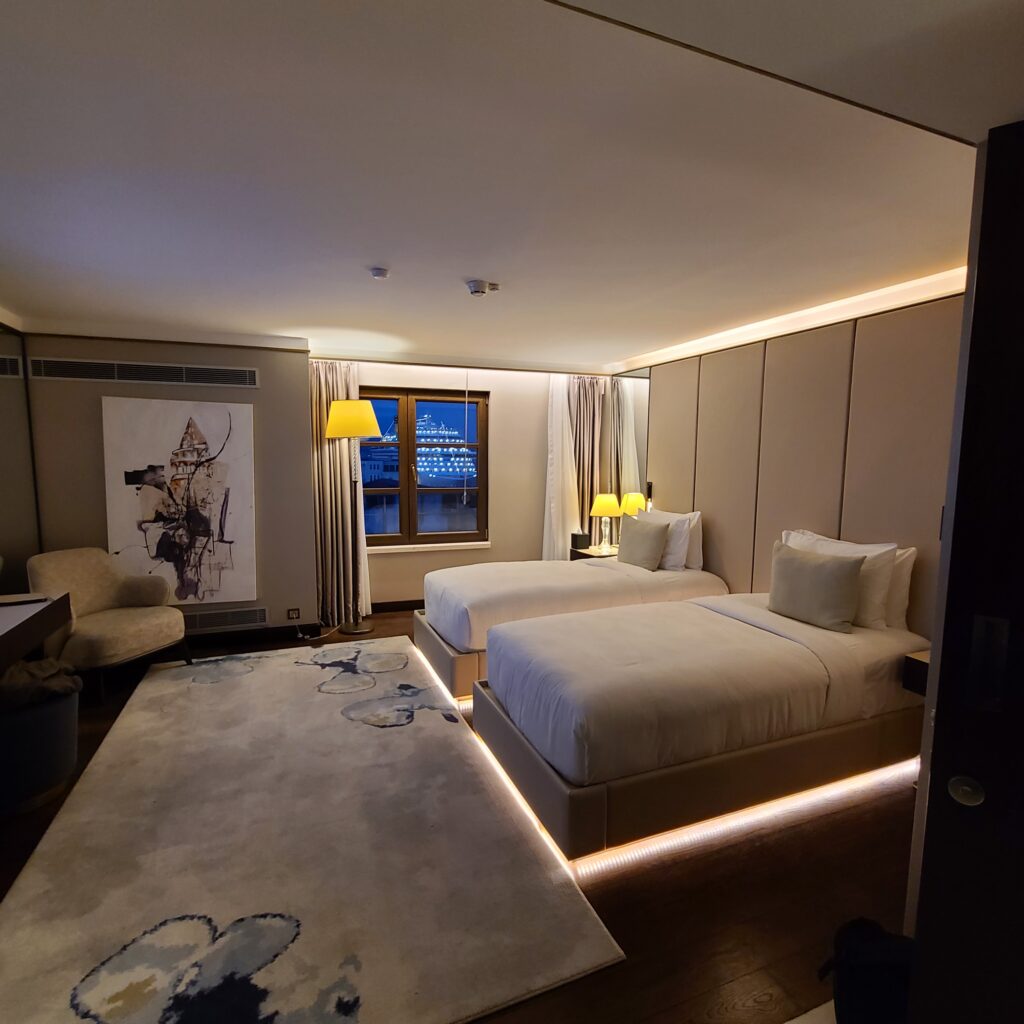 Conclusion
These are the steps I take to successfully secure room upgrades most of the time. Lots of time, I never had to confront the front desk agent in person about it, and everything's done behind a screen. Of course, there are things outside both of your and the hotel's control that you won't be upgraded all the time. All you have to do is just ask politely!