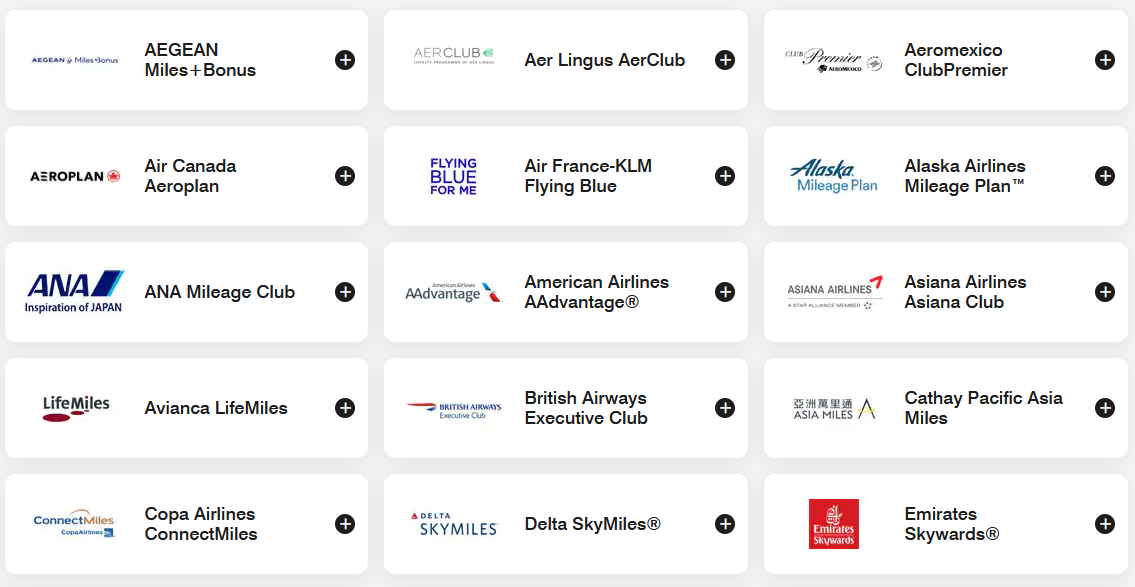 Advertiser disclosure: This post may include affiliate links (including sidebar banners) in which this site may receive compensation if a purchase is successfully made (at no extra cost to you) after being redirected from here. Thank you for your support!
Should You Earn Airline Miles for Your Marriott Stays?
Marriott lets you choose to earn either airline miles for one of its 40+ airline partners or Marriott Bonvoy points for future free stays at Marriott brands. But which one should you choose? Let's break down both options.
Earning Rates of Airline Miles or Marriott Points for Marriott Stays
If you decide to earn airline miles, the rate will depend on which properties you stay at. Full service hotels will earn you 2 mile per USD you spend while limited service and extended stay hotels will yield you 1 mile per USD spent instead.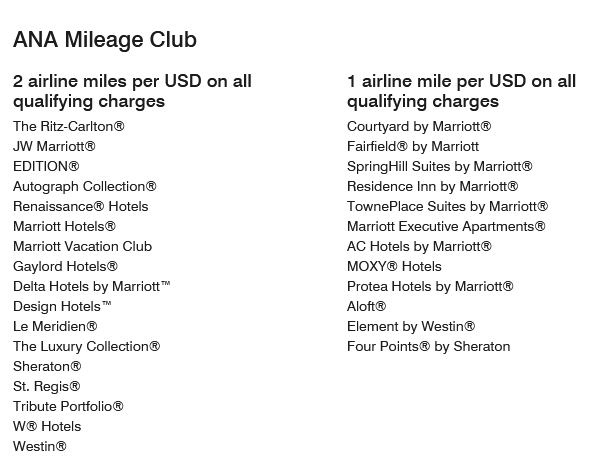 An important thing to note is that by opting to earn airline miles, you're forgoing elite status points bonuses that you'd typically earn when choosing Marriott points instead.
Let's assume that you don't have Marriott status at all for simplicity sake. When earning Marriott points, you'd earn base rate of 10 Marriott points per USD you spend at full service hotels while limited service and extended stay hotels earn you 5 Marriott points per USD spent. That translates to giving up at least 5 Marriott points per mile you'd earn if you choose to earn airline miles. With status, you're giving up more:
Silver Elite: 5.5 Marriott points/mile forfeited
Gold Elite: 6.25 points/mile forfeited
Platinum Elite: 7.5 points/mile forfeited
Titanium & Ambassador Elite: 8.75 points/mile forfeited
As each Marriott point is worth 0.6-0.7 cents per point, you're better off earning Marriott points rather than airline miles in most cases. Airline miles are worth ~1.4-2 cents per point. There's a specific situation which earning miles make more sense. I'll get to that later down in the post.
Transferring Marriott Bonvoy Points to Airline Miles
Instead of directly earning airline miles through stay rewards, you can convert Marriott Bonvoy points to 40+ airline partners at 3:1 ratio starting from 3000 points. A bonus of 5000 miles will be added for every 60,000 Marriott Bonvoy points transferred, making the transfer rate 2.4:1 effectively.
Even if you transfer at the worse 3:1 ratio, you're still better off compared to earning 2 miles/USD. You just need at least 3000 Marriott points to begin the transfer. Remember, elite status affects how fast you earn Marriott points, but they won't affect your airline miles earning rate.
When Does It Make Sense to Earn Airline Miles for Marriott Stays?
It only makes sense to earn airline miles when you have very infrequent Marriott stays.
How frequent? When you can't earn at least 3000 Marriott points through Marriott stays in a whole calendar year. That's $300 excluding taxes and fees in full service hotels in a year.
Because 3000 points is required to transfer to airline partners, it makes little sense to collect Marriott points when a night of stay require 5-figure points range in most cases. Plus, you're more likely more loyal towards another hotel chain or a "free agent", thus devaluing Marriott points even further. You may as well contribute more towards your favored airline program(s).
You can always change your reward earn structure by updating your Earning Preferences under your Marriott Bonvoy account Profile. Your preferred airline program can be changed in here as well.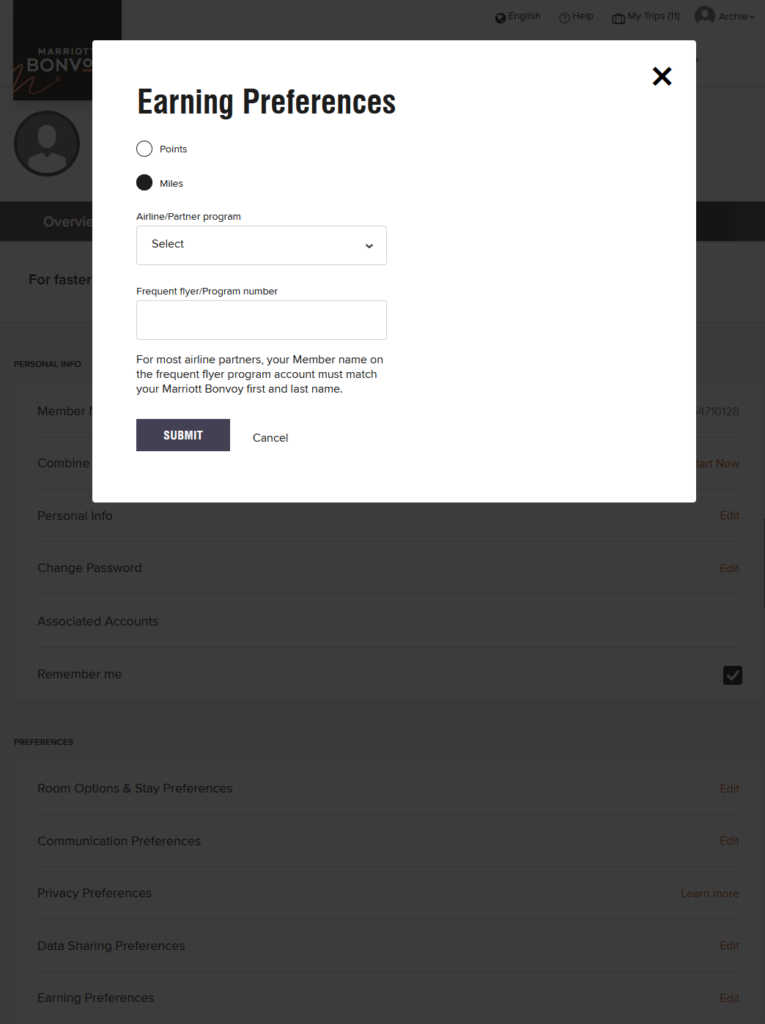 Conclusion
In most cases, you're better off earning Marriott points rather than airline miles for your Marriott stays. The difference is much greater when elite status come into play. It only makes sense to earn airline miles when you stay at Marriott properties very infrequently and could not manage to earn 3000 points through hotel stays in a single calendar year.