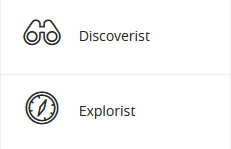 Advertiser disclosure: This post may include affiliate links (including sidebar banners) in which this site may receive compensation if a purchase is successfully made (at no extra cost to you) after being redirected from here. Thank you for your support!
World of Hyatt Discoverist vs. Explorist Status
World of Hyatt Globalist has been praised as the "best hotel status", at least by many in the points & miles community. But, not everyone will be able to reach Globalist status. Can the lower end statuses like Discoverist and Explorist in the World of Hyatt program bring good value compared to Globalist? Let's compare them two.
How to Get World of Hyatt Discoverist/Explorist Status
Earning Hyatt Discoverist status is easily done by opening either the Chase World of Hyatt Visa or the Chase World of Hyatt Business Card. Without either cards, you'd have to stay 10 nights or earn 25,000 Base Points in the same calendar year to achieve it. Both cards are affected by the Chase 5/24 Rule, meaning that you won't be able to be accepted for either Chase cards if you've opened 5 or more credit cards in 24 months.
Base Points are earned through qualifying Hyatt spend like room rates and purchases inside Hyatt properties. Base Points are simply meant for status progression metric and not to be confused by World of Hyatt points that you can redeem for free nights. With that said, bonus points from elite status are not affected by the Base Points, but they're meaningful for regular WoH points.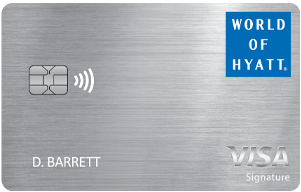 Hyatt Explorist requires 30 nights or 50,000 Base Points to achieve. No credit cards currently get you automatic Hyatt Explorist status. But, the Chase World of Hyatt Visa (personal) starts you with 5 elite nights to help you a little bit. Plus, you'd get 2 elite night credits for every $5,000 spent on the card. The World of Hyatt Business gets you 5 elite night credits for every $10,000 spent on the card, but it does not start you with any bonus elite night credits.
World of Hyatt Discoverist vs. Explorist Benefits
Both status get you bonus points on paid Hyatt stays. World of Hyatt gives you 5 base points per dollar spent. Discoverist boosts your points earning by 10% while Explorist yields 20% extra. I don't have to spell out which is better. Other than that, they offer pretty similar in benefits like:
Premium internet
Complimentary bottled water
2 pm checkout (subject to availability)
American Airlines AAdvantage Bonus
Room upgrades excluding Suites and rooms with Club Lounge access*
The American Airlines AAdvantage Bonus is great as it'd let you earn 1 AAdvantage Mile per every dollar spent on Hyatt stays, and also earn you WoH points on every dollar spent on American Airlines flights. Earning AAdvantage Miles can be a challenge as American Airlines isn't a partner to any of the major transferable currencies like Amex MR, Chase UR, Citi TY, and Capital One Miles.
For room upgrades, Hyatt Discoverist can get you a preferred room upgrade. Preferred room upgrade can mean a room with a more desirable view, higher floor, or a corner room outside of suites and rooms with Club Lounge access. Hyatt Explorist can get you the best available room excluding Suites and rooms with Club Lounge access. The problem is, that may as well be the same as the preferred room upgrade that you'd get by being a Discoverist since you can't even be eligible for a room with a Club Lounge, which is the medium between a standard room and a suite.
Fortunately, World of Hyatt program is pretty generous when it comes to upgrading your rooms to either rooms with Club Lounge access or suites just for a little bit more points compared to the standard room rates. Thanks to the program's partnership with Chase, earning WoH points is very easy and it's undoubtedly one of the best Chase's transfer partners. Some suites will even include Club Lounge access at very attractive redemption rates compared to a regular room with Club Lounge access. This sort of diminishes the value of free upgrades that you'd get from Discoverist or Explorist status.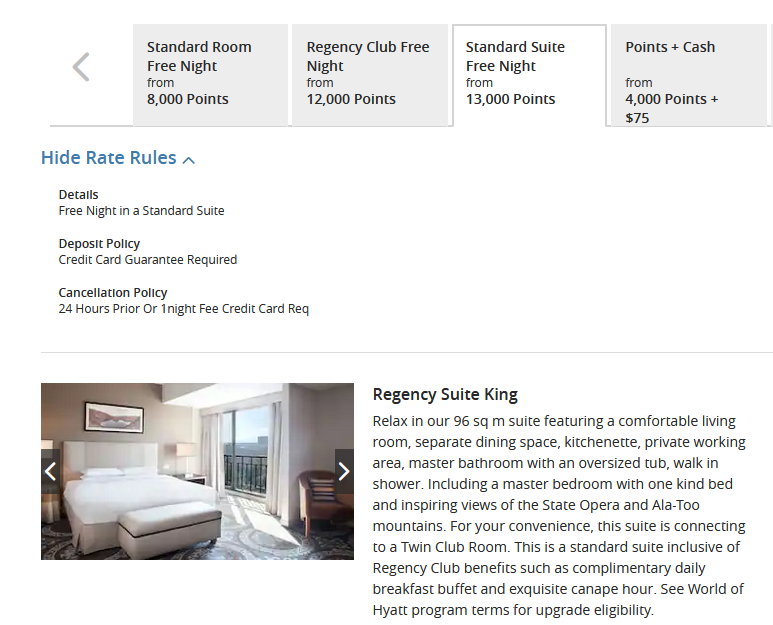 Is it Worth Getting Hyatt Explorist as a Hyatt Discoverist?
The difference between Hyatt Discoverist and Explorist is so minimal that it's not worth actively going after. Hyatt status becomes a lot more interesting once you reach the top-tier Globalist status. But, for the sake of argument, I'll include Hyatt's Milestone Rewards to make Hyatt Explorist look a bit more appealing.
With Hyatt's Milestone Rewards, you'd get special benefits for every 10 nights you stay at Hyatt hotels once you've reached your 20th night. Since Explorist requires 30 nights, you'd earn rewards after your 20th & 30th night. The rewards are:
1 Category 1-4 Free Night Award
4 Club Lounge Access (1 pass is valid for up to 7 nights per stay)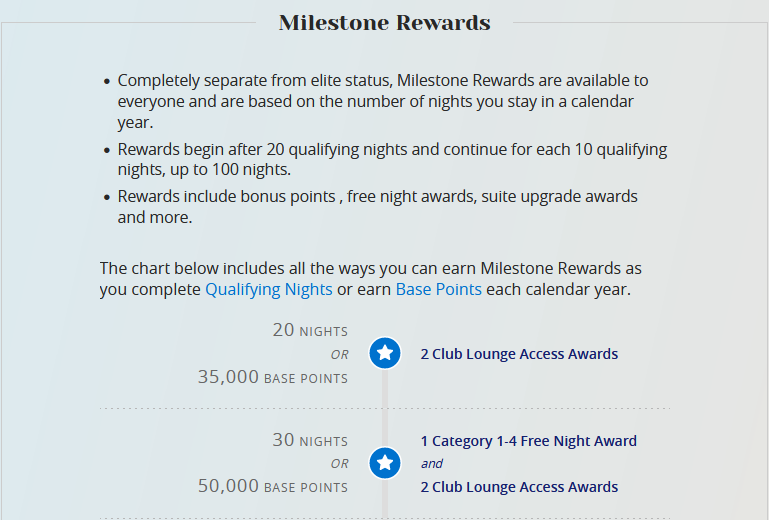 The Club Lounge pass is certainly great since if you choose to book Club Lounge rooms via points, you'd have to spend extra points per night. This can save you one to tens of thousands of Hyatt points. Since 1 pass only works up to 7 nights, you can potentially use it for up to 28 nights.
The caveat is that not all Hyatt hotels have Club Lounge. You'd likely find them on Hyatt Regency and Grand Hyatt, which are Hyatt's upscale and more business-like brands. Thus, if you're more into Hyatt's top luxury brands like Park Hyatt and Alila, then you'd have much harder time getting value out of these Club Lounge passes.
In the end, Club Lounge incentivizes you to stay inside the hotel more than going outside to "maximize value", so if you're the type who wants to explore and try out new food in your destination, then you won't find Club Lounges very valuable or at all.
You won't miss out on a lot at all as a Discoverist, which you can simply get by opening the personal Chase World of Hyatt Visa. Discoverist already gets you some key benefits you'd expect from having a mid-tier status like late checkout, premium internet, and basic room upgrades, while Hyatt Explorist doesn't add much on top.