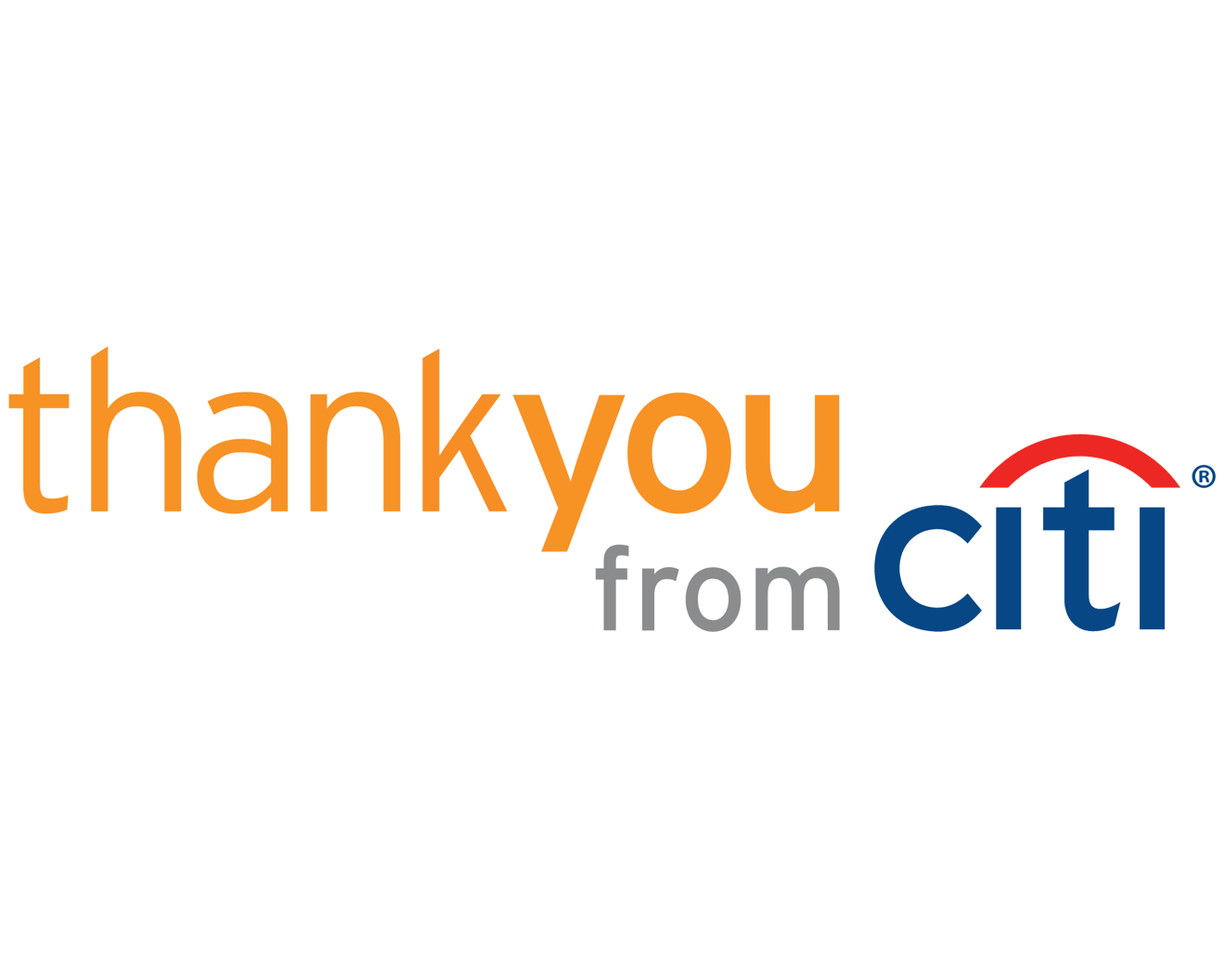 Citi ThankYou- What You Need to Know
Citi ThankYou often gets overlooked compared to American Express Membership Rewards and Chase Ultimate Rewards. But, Citi does offer shared transfer partners that can complement both points ecosystem. It also comes with few exclusive transfer partners that brings niche value for certain destinations. Implementing Citi cards can be a great way to diversify your credit card portfolio.
One key strength about Citi is that the card setups are minimalistic, but offers powerful spend categories that a normal person would spend on their daily lives. Their simple setup are also low-cost, making them attractive choices to be the cards to earn points with.
The drawback to Citi is that the rules are restrictive when it comes to signing up for new credit cards, which hampers your ability to earn big amount of points through signup bonuses. Compared to travel cards from American Express and Chase, they don't offer travel protection when buying tickets with any of the Citi ThankYou earning cards.
How to Get Citi ThankYou Earning Cards
There's not many options when it comes to Citi ThankYou earning credit cards, but in order to be able to transfer to airline and hotel partners, you'll need its sole card with an annual fee, the Citi Premier. Other Citi ThankYou earning cards are:
If you do have the Citi Prestige, you can still earn City ThankYou points from spending on the card, but this card is discontinued for new applicants.
Citi Application Rules
Citi has some application rules to be aware of to improve your chances of getting accepted.
Citi 24 Month Rule
This rule means that you can't get more than one signup bonus on Citi ThankYou earning cards within a 24-month period. The countdown begins right after you're approved for said card. Closing the card will reset the clock, but downgrading it will not!
Because of this rule, it's best to signup for the card that offers the highest signup bonus available first as 2 years is too long of a long time to keep the momentum of getting more points. Also, if you have plans to use a Citi ThankYou partner like Turkish Airlines as an example, you should signup for the Citi Premier first. No annual fee Citi ThankYou earning cards don't have the ability to transfer to travel partners just like the ones from Chase Freedom lineups.
Below rules are mixed bags where it may or may not happen to you, but it's good to be aware of them when applying for Citi cards.
Citi 1 in 8 Rule
Citi will only accept one credit card application in every 8 days.
Citi 2 in 65 Rule
Citi will only accept two credit card applications in a 65 day window.
Citi 1 in 90 Rule
Citi will only accept one business credit card every 90 days. Citi does not have a business credit card that earns Citi ThankYou points, but they do have some lucrative co-branded American Airlines credit cards.
Citi 6 in 6 Rule
Citi will likely deny you if you have six or more hard inquiries in the last 6 months.
Citi Duo or Trifecta
Citi ThankYou setup is pretty simple, but effective. Citi Premier does great on dining, groceries, and gas. Gas is a category that the other issuers lack, and likely require a business credit card or rely on quarterly bonus on certain cards like the Chase Freedom Flex.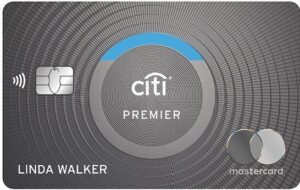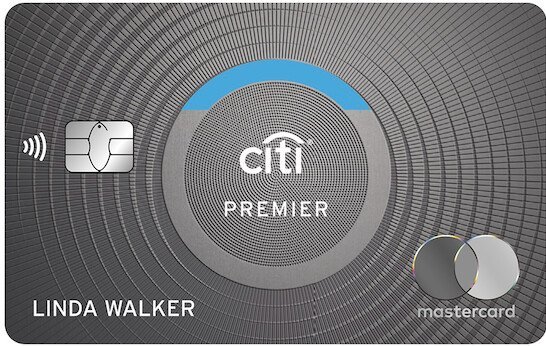 Citi Double Cash is the catch-all card that gives 2x back on every other purchases. However, do note that it's merely a cashback card, but the cashback can be converted to ThankYou points at 1 cent per point if you have the Citi Premier.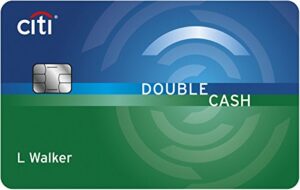 Finally, the Citi Custom Cash card is pretty interesting with its 5x back on most spent category of the month (up to $500 spend) that's very reliable and easy to max out. To optimize your spending, you should spend on the Custom Cash to max out the $500 monthly spend, and then revert to either the Citi Premier or the Citi Double Cash.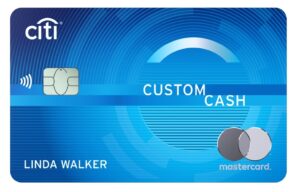 Citi ThankYou cards all use MasterCard as the payment processor, making them excellent to use in most places that accept credit cards. However, Citi Premier and Prestige are the only Citi ThankYou cards that have no foreign transaction fees, making them the best Citi options for international travel.
Beware that none of the cards have travel insurance, even the Citi Prestige. This drawback makes Citi cards mediocre choices to book flights even at attractive spending multipliers on flights (3x on Premier; 5x on Prestige). Their competitors have travel insurances such as trip delay and baggage insurance.
If you don't have the Citi Prestige now, there's no way to get Priority Pass lounge access or TSA PreCheck or Global Entry credit within the Citi ecosystem.
Ways to Redeem Citi ThankYou Points
Statement Credit
Citi ThankYou points have base value of 1 cent per point, which is as good as cash back. It's not the best way to redeem, but it's quick and easy.
Citi Travel Portal
Citi has a travel portal you can book travel with such as flights, hotels, rentals, and cruises. Unfortunately, there's no bonus when it comes to redeeming points through the travel portal. This makes the travel portal overall pretty useless unless you can find the cheapest options available in the there. From my experience, the travel portal has lackluster inventory, at least for hotels outside of big cities. I could not find a hotel in Goreme, Turkey for a potential stay to see the Cappadocia to use the $100 hotel credit given by the Citi Premier when I spend at least $500 on a hotel stay through the Citi travel portal.
Citi Transfer Partners
Transferring to travel partners is the best way to redeem Citi ThankYou points. Here are the lists:
| Airlines | Hotels |
| --- | --- |
| Aeromexico | Choice Privileges |
| Asia Miles | Wyndham Rewards |
| Avianca Lifemiles | |
| Emirates Skywards | |
| Etihad Guest | |
| EVA Air | |
| KLM-Flying Blue | |
| InterMiles | |
| JetBlue TrueBlue | |
| Malaysia Airlines Enrich | |
| Qantas Frequent Flyer | |
| Qatar Privilege Club | |
| Singapore Airlines | |
| Thai Royal Orchid Plus | |
| Turkish Airlines Miles & Smiles | |
| Virgin Atlantic Flying Club | |
| | |
Notable Citi ThankYou Transfer Partners
Asia Miles allows for Oneworld round-the-world trip, similar to ANA round-the-world trip, but for Star Alliance.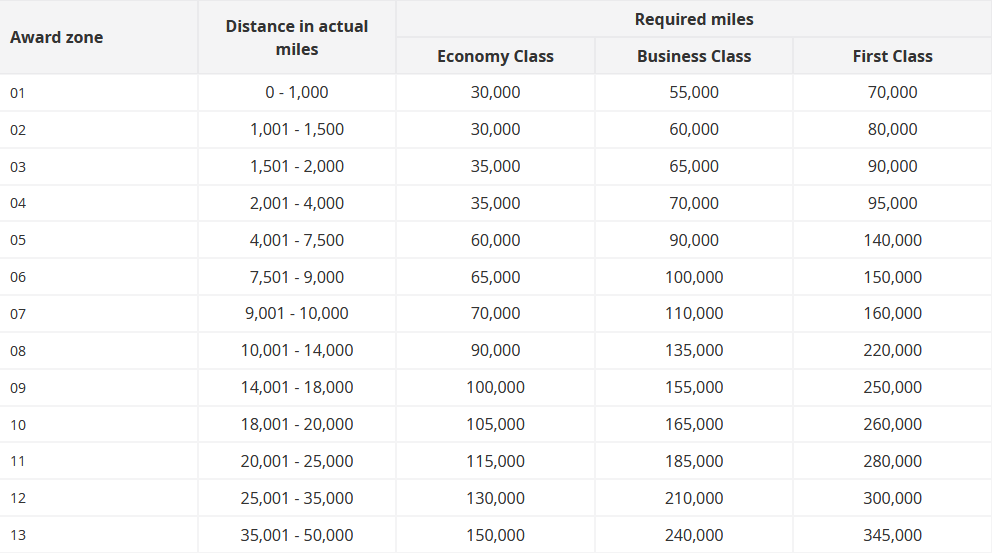 Emirates Skywards could get you to fly Emirates first class from New York (JFK) to Milan (MXP) and Newark (EWR) to Athens (ATH) for 135,000 Emirates Skywards points!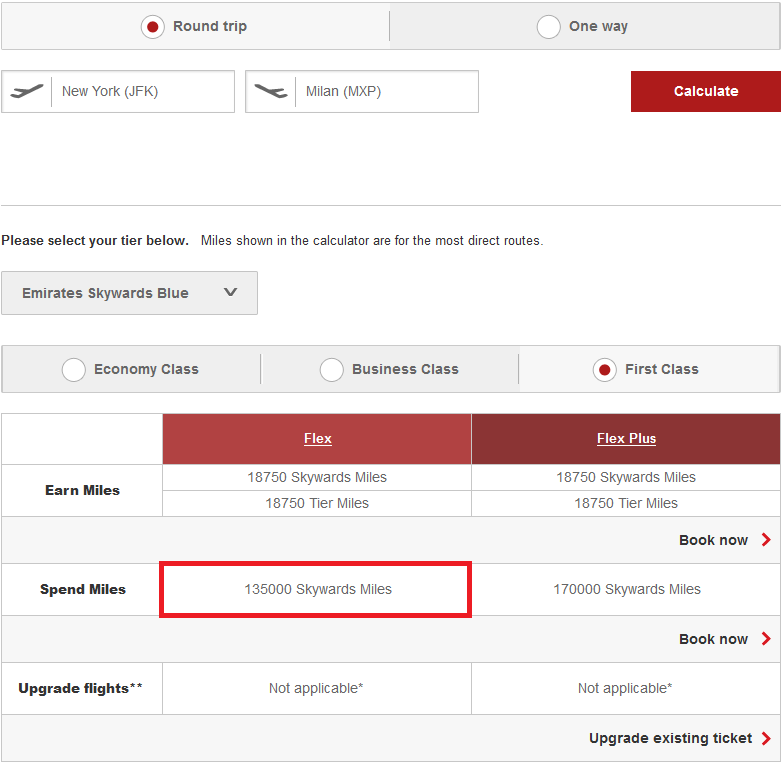 Qatar Airways Privilege Club gives comparable rate to fly Qatar Airways QSuites from United States to Doha, which is probably the best Business Class in the whole world at 70,000 miles one way. Additionally, you can add a connecting flight for additional 5000-15,000 miles to get to other destinations like the Caucasus or Central Asia.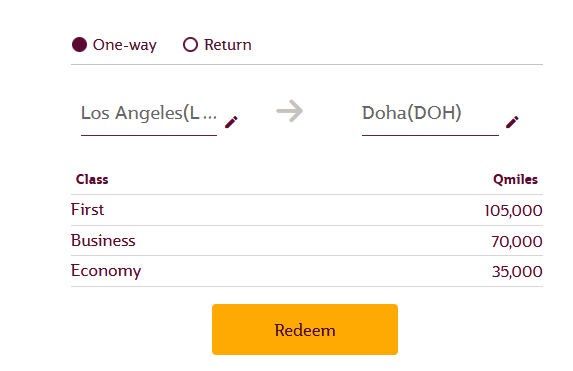 Turkish Airlines Miles & Smiles offer one of the best deals to fly Turkish Airlines, which flies to more destinations than any other airlines in the world. It will give you easy access to places that are harder to fly into from the US like the Caucasus and Central Asia for 52,500 miles at most for a one-way ticket in 2 separate Business Class.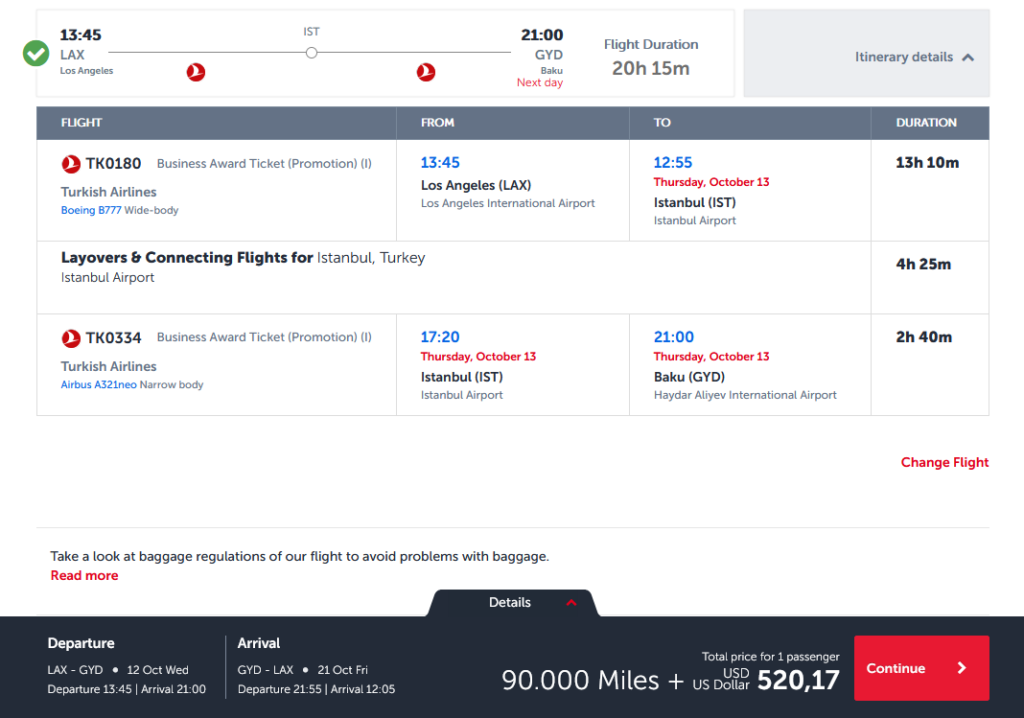 Virgin Atlantic Flying Club gets the best deal when it comes to booking ANA First Class from US to Tokyo, Japan. It only requires 55,000 miles one way for West Coast and 60,000 for East Coast!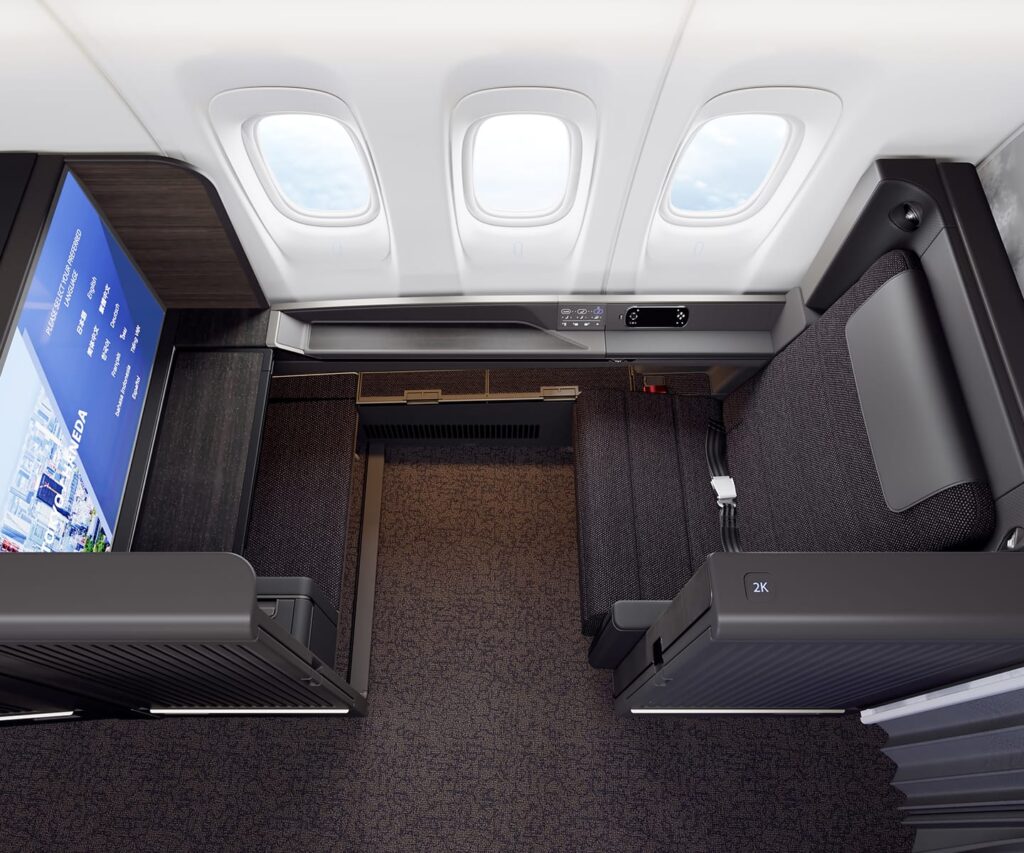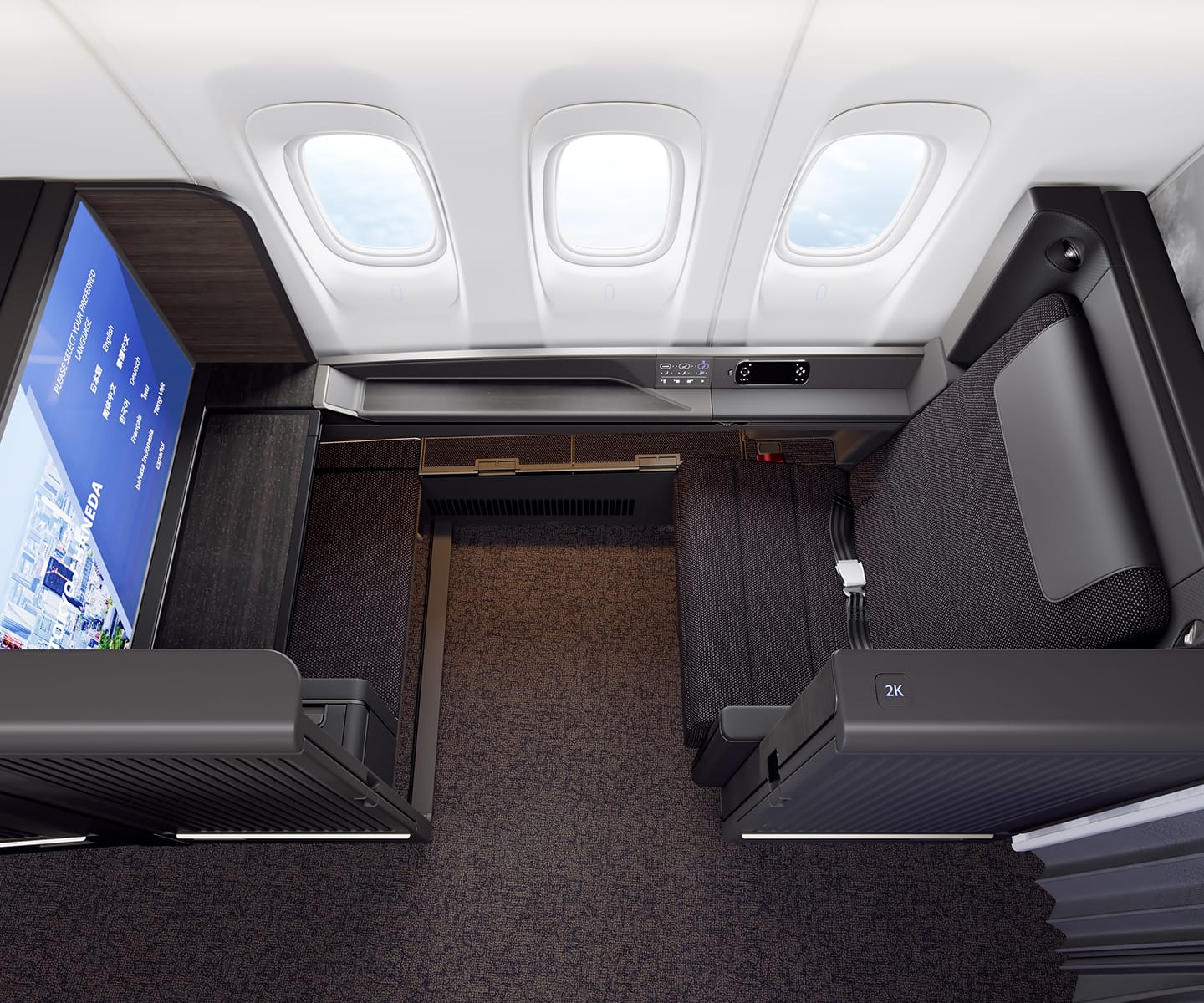 Conclusion
Citi ThankYou can provide more opportunities to redeem for premium flights and target better programs suited for the less-known regions like the Caucasus and Central Asia. Their setup are pretty simple, but effective. Beware that none of the Citi cards available in the market have travel insurance or lounge access, so their main purpose is to rack up big amount of points through daily spend.
However, redeeming Citi ThankYou points require you to transfer to some of its notable travel partners to get great value out of them. Otherwise, you may as well just get cashback cards after accounting for the opportunity cost. Not having valuable hotel partners aren't a big of a deal as transferable points are generally worth more except for World of Hyatt potentially.