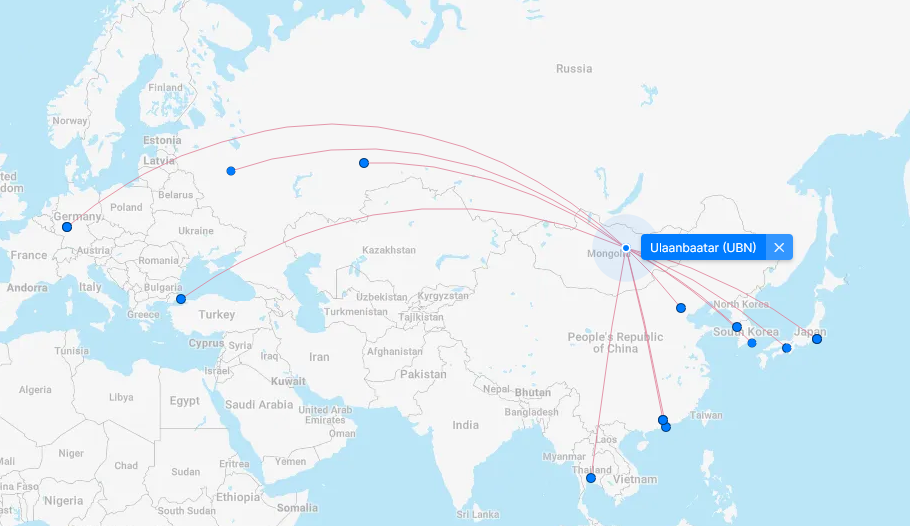 Advertiser disclosure: This post may include affiliate links (including sidebar banners) in which this site may receive compensation if a purchase is successfully made (at no extra cost to you) after being redirected from here. Thank you for your support!
Research Flights with These Sites

Knowing how to research flights for award redemption is one of the final steps to redeem your points. Earning credit card points and transferring them to airline miles are the easy part of the points & miles game, but redeeming is another story. It takes extensive knowledge of different airline program and their rules and which routes they take. These are some of useful tools I use to research for flights so that I can redeem them with points.
Research Flights with Google Flights
Google Flights is pretty much the tool everyone use to search for flights, but it's still an excellent tool to start with. It's very intuitive with easy to use filters and provide good information like:
Flight schedules

Airline names

Direct/non-direct
Flight Number
Seat Type

Most people will stop here and buy the cheapest ticket presented on Google Flights, but that's not important if you want to redeem points. Google Flights just gives you a head start on what sort of flight schedules to expect and learn which airline(s) you likely fly with.
Research Flights with Flight Connections
Flight Connections is my go-to website to learn what sort of airlines go directly from my nearest airports to my potential destinations. This site also serves as a complement to Google Flights after receiving the basic information you need.
For example, let's say I want to go to Ulaanbaatar, Mongolia from San Francisco. I would start scanning which airports go directly to Mongolia's capital.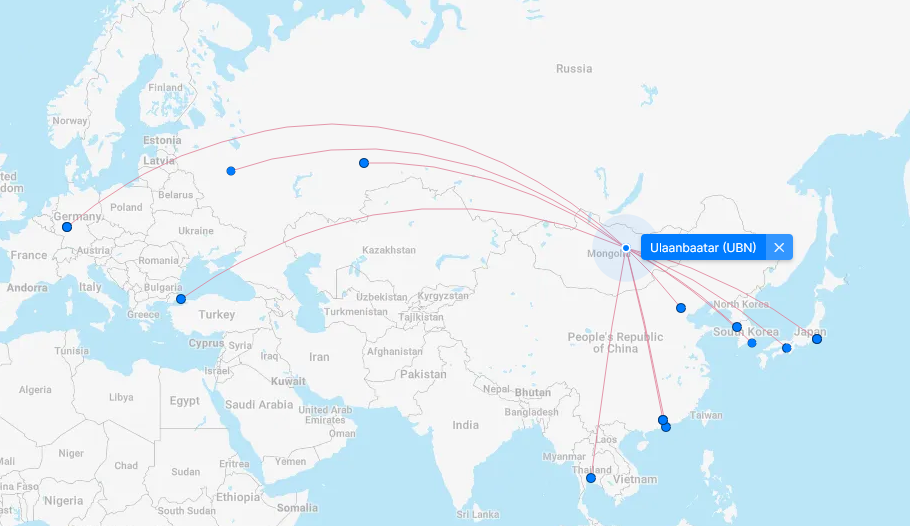 As you can see, there's no direct flights coming to Mongolia from the United States, so a connecting flight is required to get there. From this map, we can spot bigger hubs like Japan, Turkey, Hong Kong, and Germany that the US can fly directly to.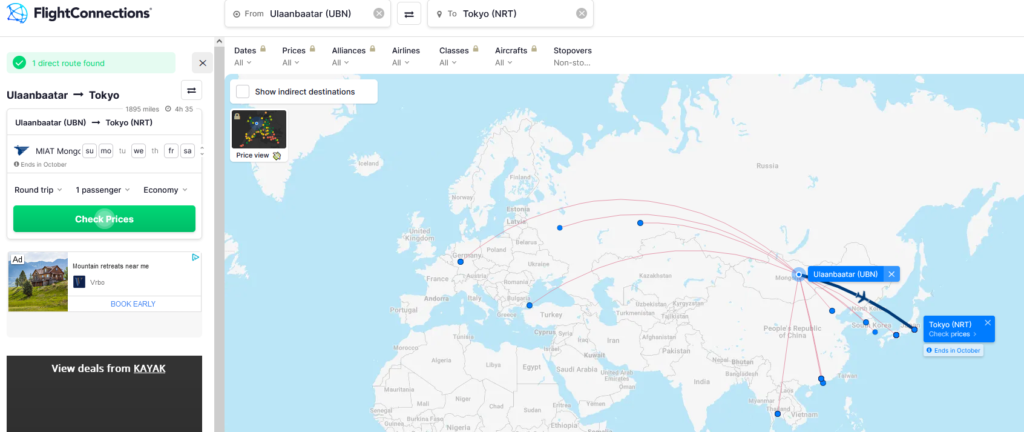 Let's say you want to try out a First Class seat to Japan along the way and stop at Narita International Airport (NRT). Your only nonstop option to Mongolia is to fly MIAT Mongolian Airlines. But, MIAT is not a part of any alliance or partnerships. Booking MIAT flights with points is not possible, so you'll have to pay this portion in cash.
On the other hand, you can book Turkish Airlines from Istanbul Airport (IST), which the US can go directly into. It is a much longer flight, but you can book Turkish Airlines with points because you won't be flying MIAT at all with this route.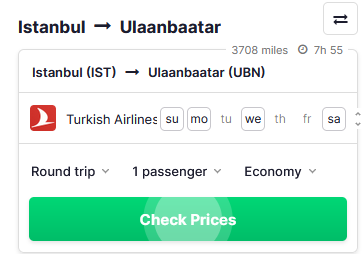 Just be mindful of the flight schedules as Turkish Airlines don't fly to Ulaanbaatar every day of the week. The same goes for MIAT from Tokyo. Sometimes, Flight Connections don't show the accurate flight schedules, so you'd want to double check with Google Flights for more accurate schedules. And of course, check at a Star Alliance airline website like United to search for award space availabilities.
Play around with Flight Connections on your dream destinations and look for common stops related to your home airport(s) so you'll have much better ideas on which airlines to fly and make future trip planning easier.
Research Flight Distance with Great Circle Mapper
Some loyalty programs implement a distance-based award chart, where the actual miles flown affect the amount of points required for redemption. So, if you're flying from West Coast USA to Japan, you're in a favorable position compared to someone flying from East Coast USA. Great Circle Mapper is a good tool to use to measure distance from airports to airports.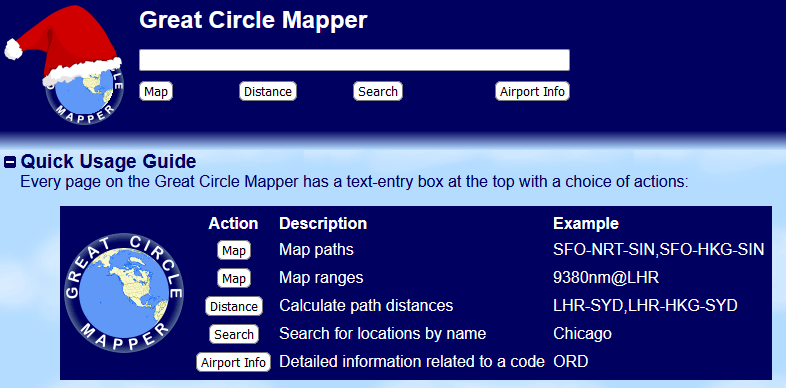 Simply fill in the airport paths, and click on Map to quickly figure out the distance flown between airports. In this example, I'll use SFO-NRT.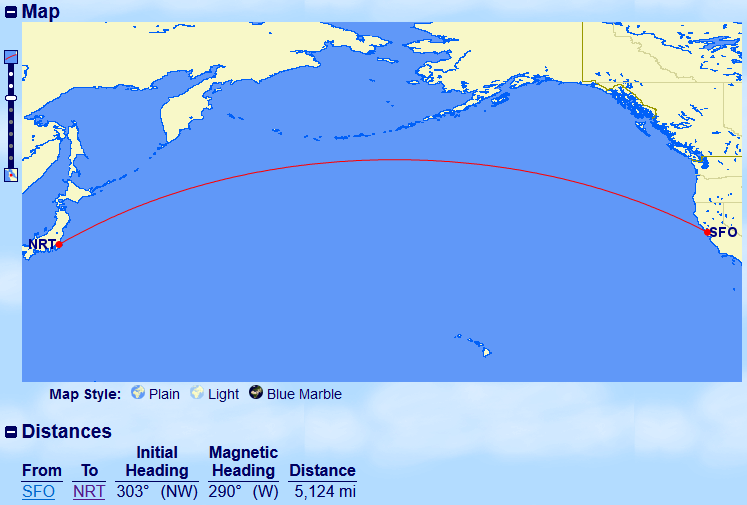 The distance from SFO to NRT is 5124 miles away. For the airline program, I'll use Aeroplan as the example as they have a distance-based award chart.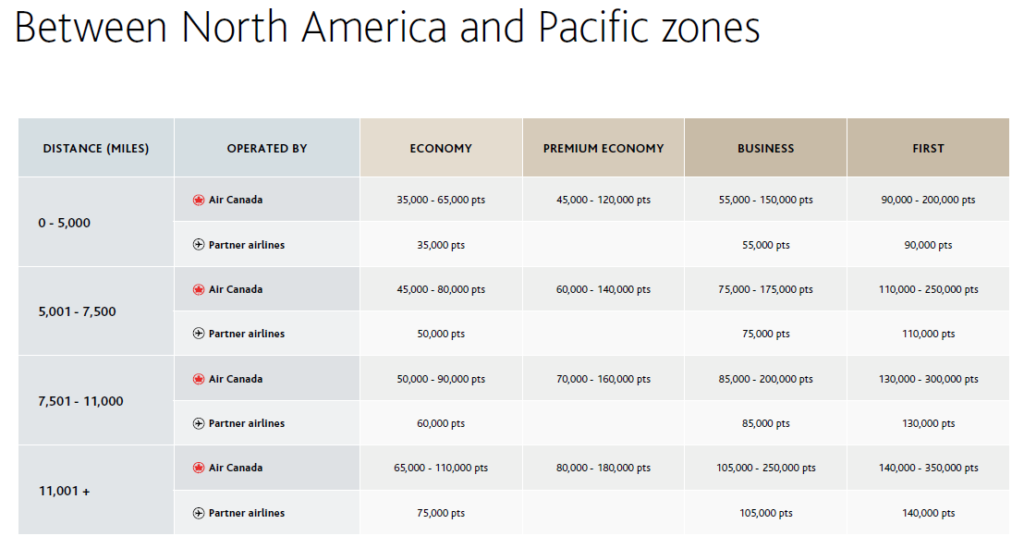 Because SFO-NRT falls within the 5,001-7500 miles range, it requires 75,000 Aeroplan miles to book a one-way ticket in ANA Business Class.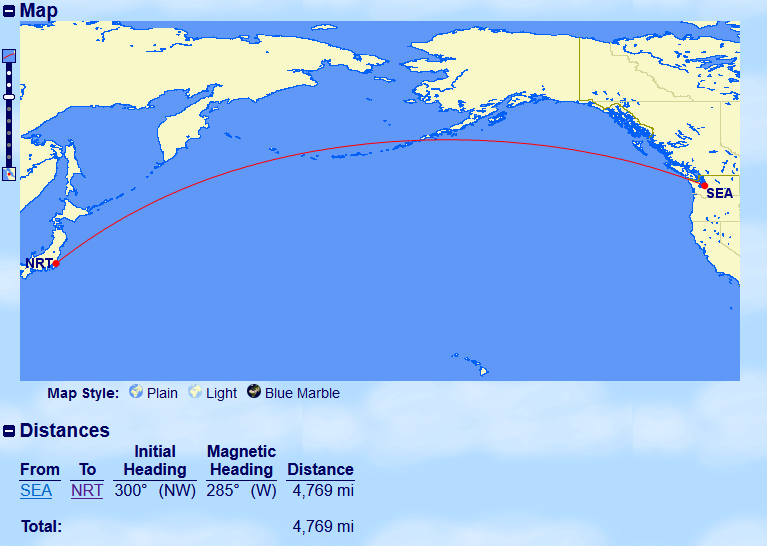 But, if you fly from SEA to NRT, you'll end up below the 5,001 miles threshold and reducing the redemption requirement to 55,000 Aeroplan miles instead and save you 20,000 Aeroplan miles along the way! This is the sweet spot when it comes to being efficient with Aeroplan miles to book ANA Business Class coming from the West Coast USA.
Research Flights Seats with Seat Guru
Booking with points give you the privilege to pick your seats free of charge. Seat Guru provides seat map for different plane types to help you pick the best seats available. After all, not all planes have the same body type, and not all Business Class seats are structured the same way. Seat Guru can give you clearer information on what type of seats you'll expect so you don't expect the wrong Business Class using your hard-earned points! Another good feature is the color-coded seats to indicate desirability. Typically, you'd want to avoid seats that are marked red if you can help it, and the site will give you the reason why specifically for that particular plane body type.
Simply enter the Flight Number and the corresponding airline and date, which you can find out through Google Flights!

Conclusion
These are the 4 tools I use to search for flights for award redemption. I like starting with the basic tool like Google Flights since the UX is well-done and gets the basic info I need, and then supplement the rest with Flight Connections, Great Circle Mapper, and Seat Guru to complement that info to figure out the routes I need to take, potential sweet spots, and finding the best seats available to make the flights as most enjoyable as possible.