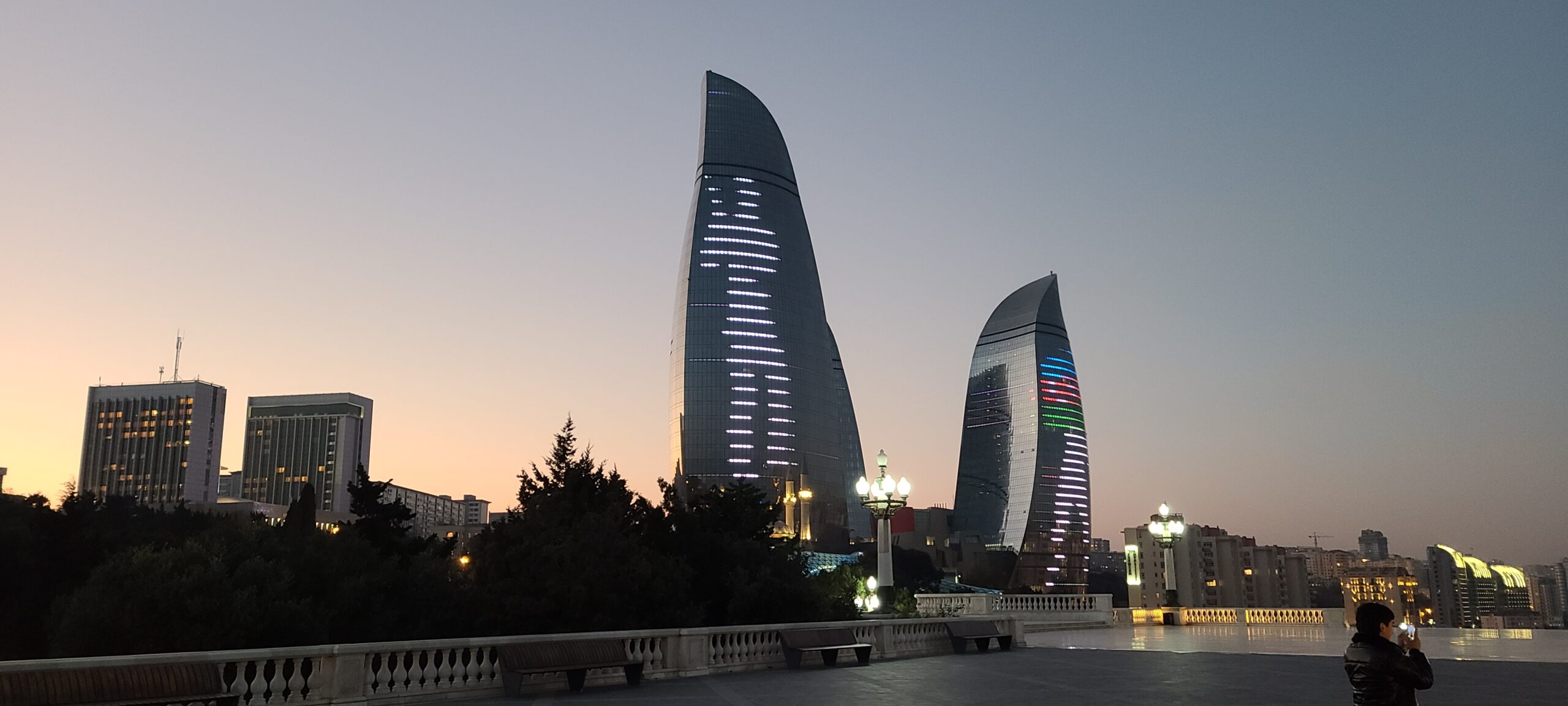 Advertiser disclosure: This post may include affiliate links (including sidebar banners) in which this site may receive compensation if a purchase is successfully made (at no extra cost to you) after being redirected from here. Thank you for your support!
Azerbaijan e-Visa Guide for US Citizens
A US citizen is required to have an e-Visa to enter Azerbaijan. This country's main attractions of interesting architectures, history, and mud volcanoes are surely worth checking out. The visa process is very straightforward, and I'll guide you through them.
Azerbaijan e-Visa Application Process
To begin applying for Azerbaijan e-Visa, you'll need to visit https://evisa.gov.az/en/. Beware of sites other than this as they'd charge you a premium to guide you through the already simple process, if they're legit.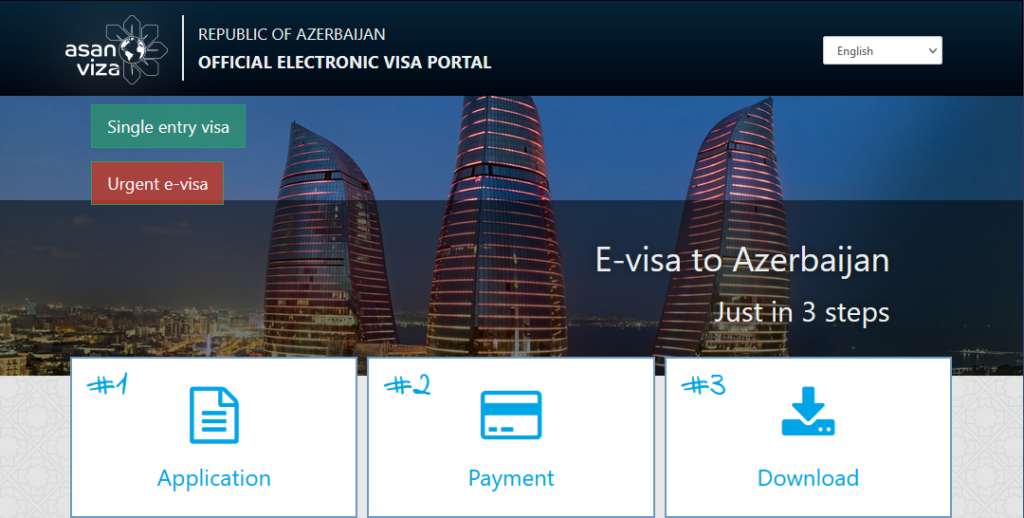 Then, click on the Single entry visa green button to proceed.
For the first step, select your nationality and your passport type. For tourists, Ordinary passport is what you'd select.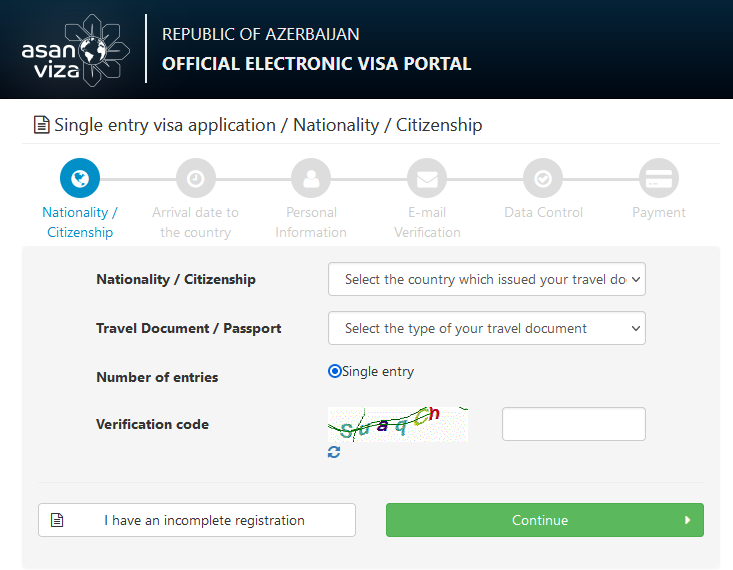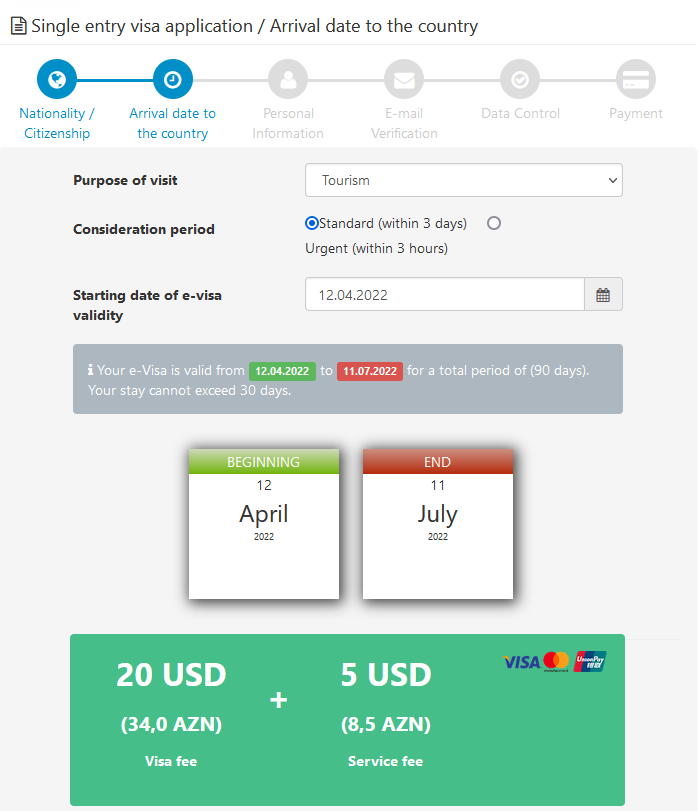 For arrival date, you don't need to input your arrival date as the exact date you'll arrive in Azerbaijan. The e-Visa will be valid for 3 months from issuance date. You just need to make sure that you'll be in Azerbaijan within the visa validity period. US citizens also cannot stay for more than 30 days in the country.
The cost is very cheap, totaling $25 for the visa fee and processing fee. There is an "urgent" version where your e-Visa will be processed within 3 hours, but the cost will rise to $60. Do make sure to avoid procrastination. There's also no refund once the e-Visa is issued, so make sure you double check to confirm all the info provided are correct. Lastly, only Visa, MasterCard, and UnionPay are accepted.
It can take 3 days to process, but from my experience, I got it less than 24 hours!
Register to State Migration Service (10+ Days Stay)
If you're staying for more than 10 days in the country, then you must register yourself at the State Migration Service within 3 days of your arrival. During my stay at the JW Marriott Absheron Baku, the front desk kindly reminded me if I'd be staying for more than 10 days in Azerbaijan. Since I only went to Azerbaijan for 6 nights, I was not required to register. But, if you do stay for more than 10 days, then I'd highly recommend staying at a western hotel chain at least for the first 3 days so they can guide you or do it for you. Marriott, Hilton, Hyatt, IHG, Accor have good footprints in Baku.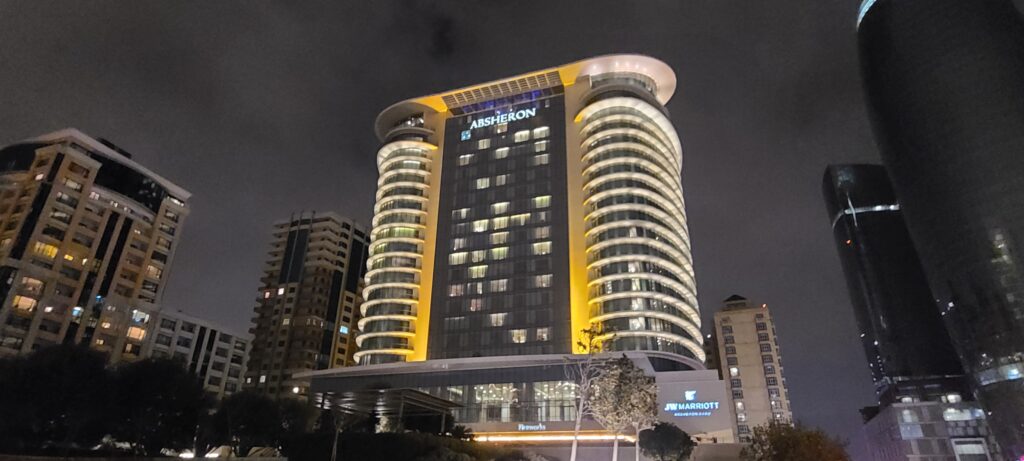 Traveling to Azerbaijan During COVID
Out of all of the southern Caucasus countries, Azerbaijan has the strictest rule for entry to the country for a US citizen. A negative PCR test is required 72 hours before arriving, and full vaccination is required (2 shots of Pfizer/Moderna). Since there are no direct flights to Baku coming from the US, you'll have to transit somewhere, most likely in Istanbul (IST).
Make sure to pay attention to your layover time against your negative test results. If the 72-hour after your test has passed by the time you arrive in Baku, then you should take another PCR test on your transit airport. For IST, you can do a second PCR test there with a 6-hour turnaround time if your layover time allows it.
Vaccination checks are enforced in the country when you're entering big establishments like hotels and malls. PCR test with less than 24-hour turnaround are available in Baku. I'd be wary about the ones offered by tour guides for a "discount" if you've hired them. There has been cases where tour guides are caught organizing fake negative PCR tests. I'd ask the hotel's front desk for legit information on where you can get tested. For myself, I went to Leyla Medical Center to get my PCR test, and it costed me 75 AZN (Azerbaijani manat) or ~$45.
Don't Go to Nagorno-Karabakh Region
You're also advised to avoid Nagorno-Karabakh region, a separatist region, when you're in Azerbaijan. The country has a prolonged complicated history with its neighboring country Armenia, and they recently had a ceasefire agreement. From what I've read, landmines are still within the area. It's pretty far away from the capital Baku, so you'll really have to try and know what you're doing (or not?) to get there.
As a foreigner, it's okay to visit Armenia before visiting Azerbaijan, but visiting Nagorno-Karabakh will get you banned from visiting Azerbaijan without an official approval.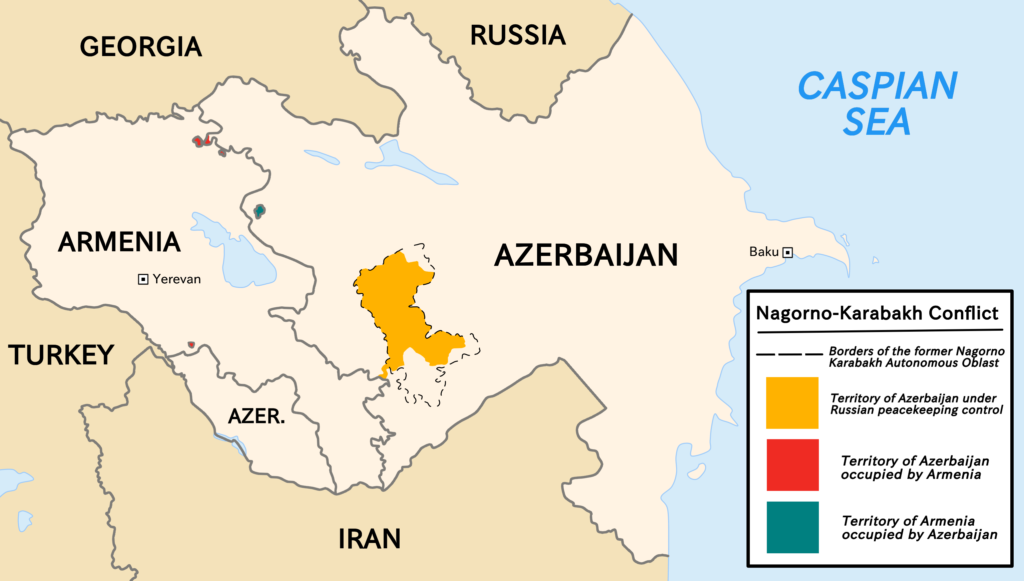 Conclusion
Applying for Azerbaijan e-Visa is very straightforward process. Traveling during COVID isn't too difficult since PCR tests centers are plenty throughout the capital Baku. Just watch out for tour guides selling you a negative PCR test result for a "discount", and definitely stay away from Nagorno-Karabakh region to stay out of trouble. If you do plan to stay for more than 10 days, then I'd recommend staying at a western chain hotel to get yourself registered through them instead of doing it yourself.