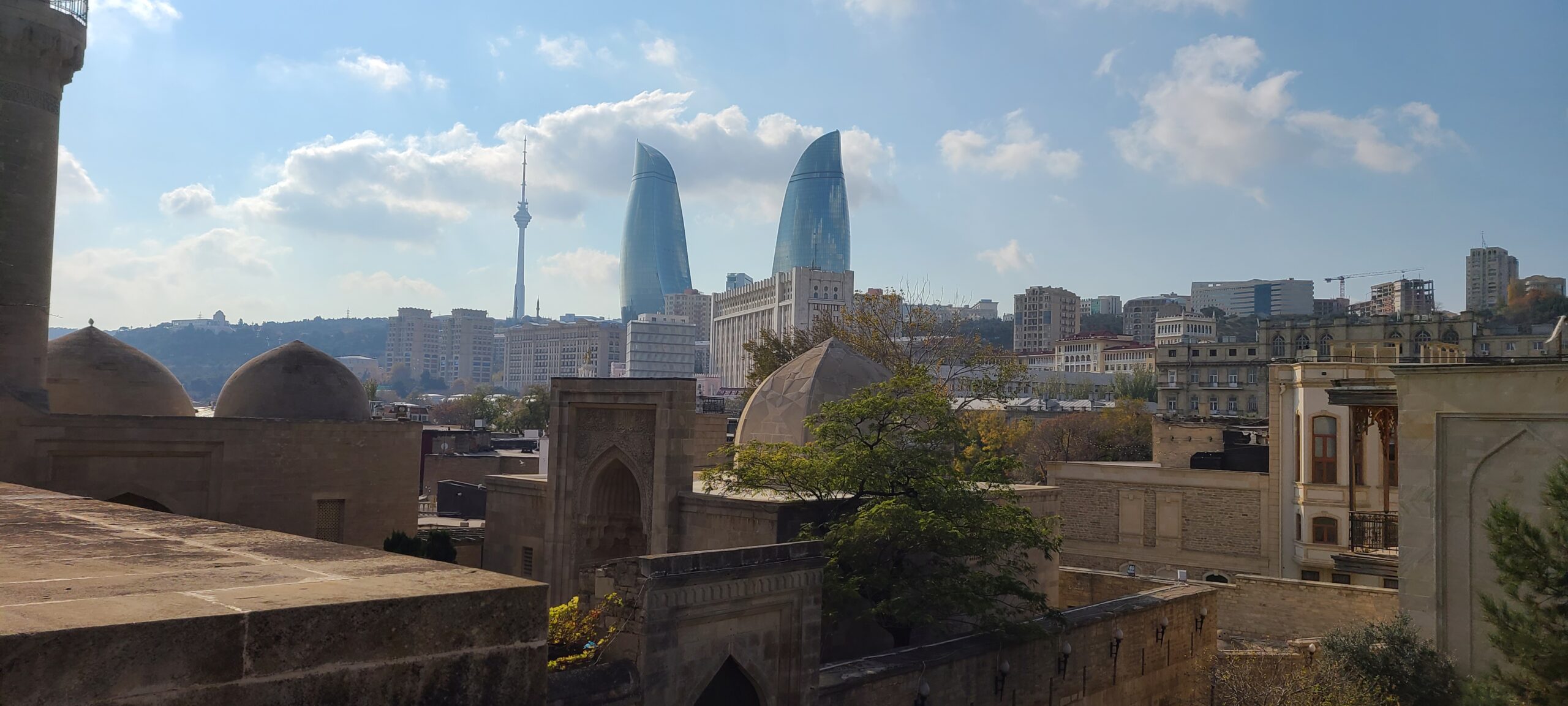 Advertiser disclosure: This post may include affiliate links (including sidebar banners) in which this site may receive compensation if a purchase is successfully made (at no extra cost to you) after being redirected from here. Thank you for your support!
Wandering Around the Baku Old City Labyrinth
Icherisheher, or better known as Baku Old City is one of my favorite places to walk on during my visit to Azerbaijan. It's the ancient core of the city of Baku that's still standing since around the 12th century and is a UNESCO World Heritage Site. Its popular landmarks include the Palace of Shirvashahs and the Maiden Tower. Outside of that, the Old City's endearing characteristic is its maze-like structure that leaves you continuously curious about the next corners you turn into.
Where's Baku Old City?
Baku Old City is located at the southern end of town. Getting there is very simply with the Bolt or Uber app to hire a very cheap cab that you can pay with credit cards. It's also located next to the southern part of the beautiful Baku Boulevard by the Caspian Sea. If you're staying in a seafront hotel like the JW Marriott, you can enjoy a very nice 30 minute walk in the Baku Boulevard in the morning and cross with pedestrian subways around the area. In fact, you could even spot the Maiden Tower from the Baku Boulevard and stretching old walls architecture that are very distinct from the modern Baku.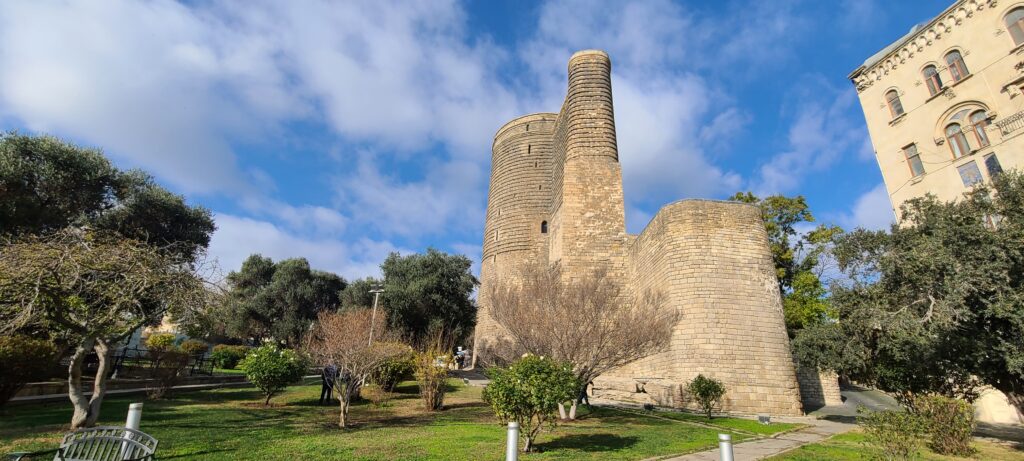 Walking Around Baku Old City

When entering the Old City, it starts with a touristy vibe with restaurants and cafes, sometimes with colorful wall decorations. Old weapons like cannon and catapults can be seen on the outer castle walls! A good hint is the cobblestone street. If you're stepping on it,then you're in the touristy area, which can lead you to exit the Old City as a whole.
Audio guide posts are assigned throughout the Old City, so you could have a little Easter egg hunt type of game to find all of them. I saw tourists wearing certain headphones that I suspect are specifically meant for the audio guides. But, I wasn't sure how to get them as I walked solo during my time in the Old City.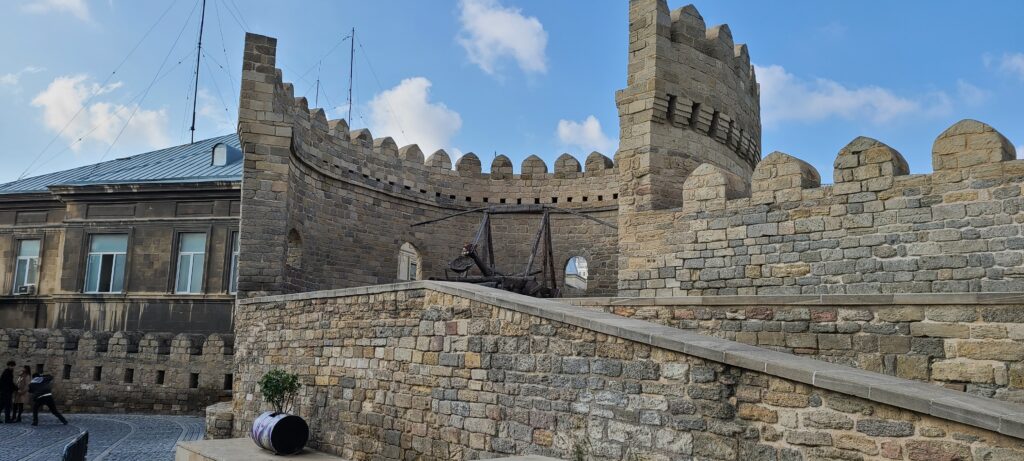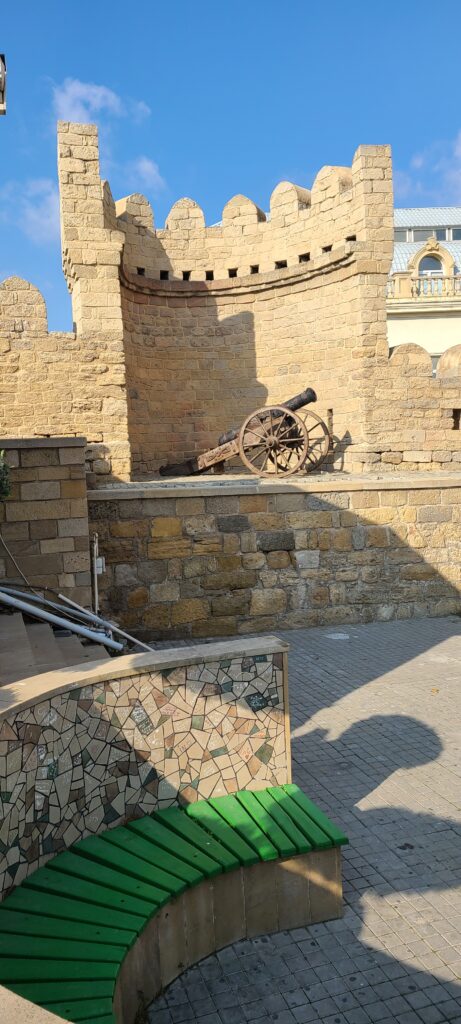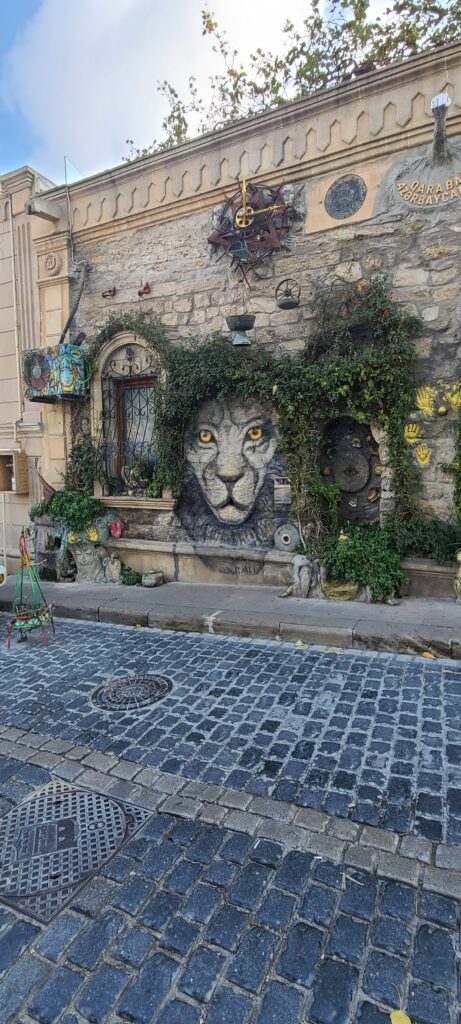 There are little shops on the streets where you can buy souvenirs or take pictures with a paphaka or a Soviet hat, which I sadly did not take pictures of. But, I was cautious against those type of stores as I was thinking that they would try to fleece you with higher than local rates. There were a couple of people who tried to invite me into their carpet shop, in which I ignored because I had a bad feeling that they would try to scam me. Beware of those type of people.
Once you walk around the touristy area enough, you'll run across alleys that are waiting for you to turn into. That's where the most charming part of Old City is. The alleys would cause you to take turns, into turns, and into turns where an hour later will pass by and you're still in Old City being lost. Most of the time, being lost is a scary thing, but being lost in Old City is an exceptional exception.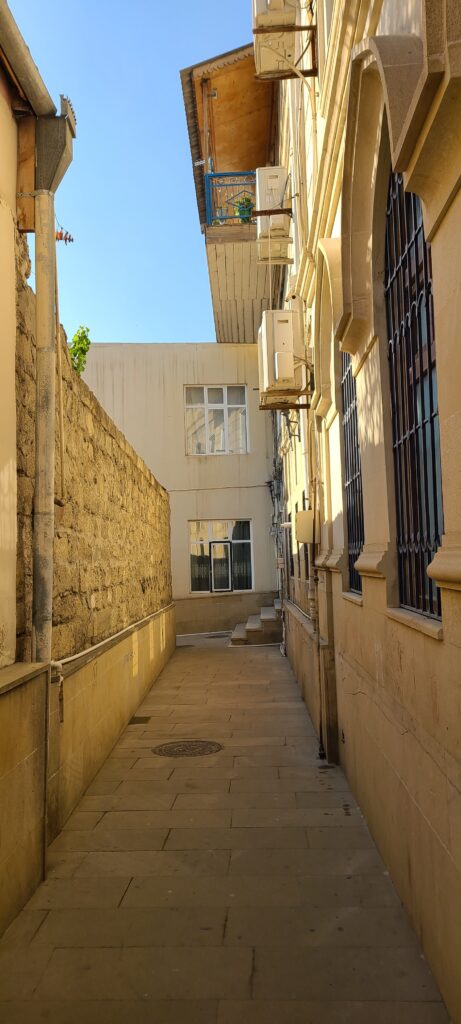 You can hear the ambiance of people living inside this part of Baku, encounter families playing in some random corner, see cats climbing up walls like they own the place! They were too quick for me to take some snapshots. The inner part of Old City can be full of surprises. If you're visiting Baku Old City, do be sure to make a point of getting lost!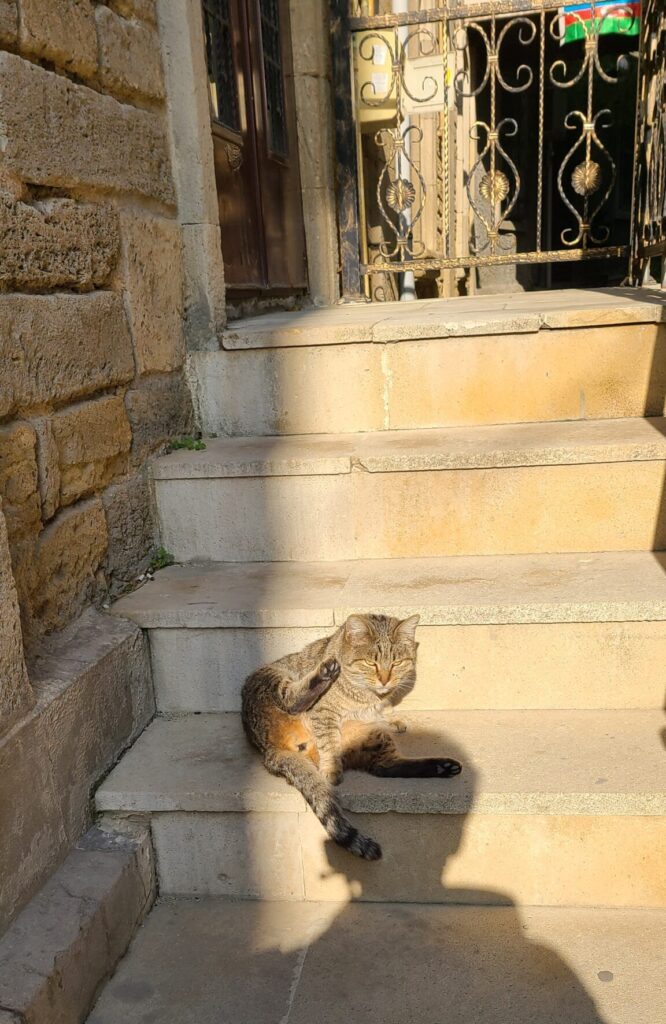 Palace of the Shirvanshahs Complex

A popular landmark within the Old City is the Palace of the Shirvanshahs, an ancient palace of the Shirvan Empire. To enter the Palace of the Shirvanshahs, you must pay 15 Azerbaijani Manat (AZN) for the ticket, which is roughly ~$8.80. Unfortunately, none of my credit cards didn't appear to work, so I had to pay with cash.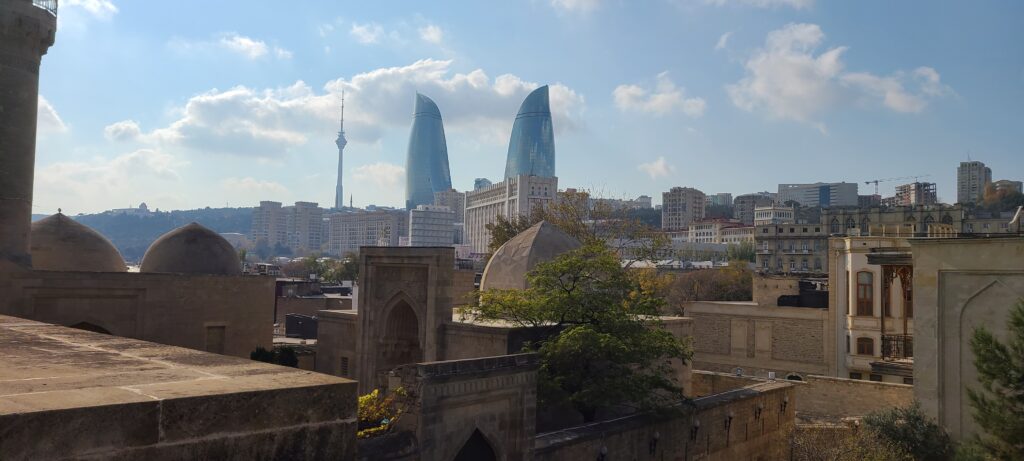 The front entrance to the Palace of the Shirvashahs exhibition boasts a beautiful view of the Old City's minarets and mausoleums with the new Baku's hi-tech Flame Towers in one view. On the other side though, history has left a less pleasant view of the past conflict of Azerbaijan's conflict with its neighboring country of Armenia that happened in 1918.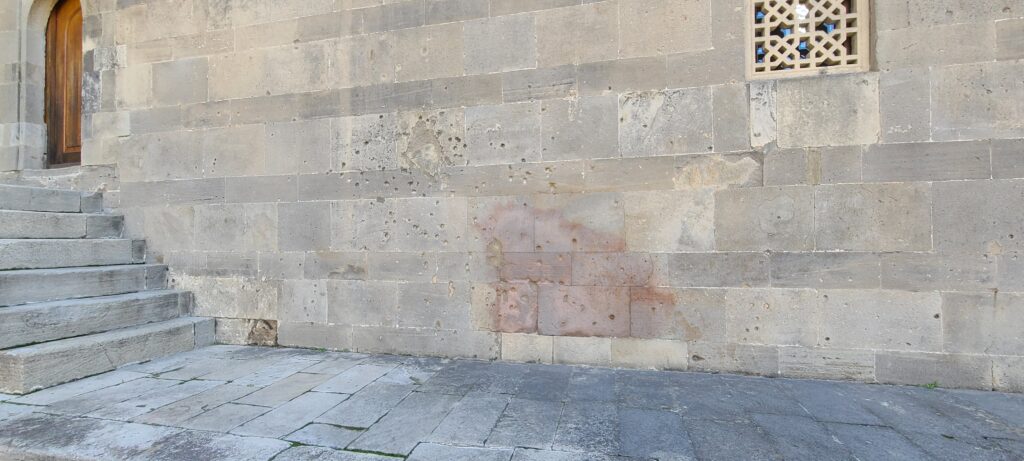 Entering inside the exhibition, you can see the interior design of the Palace and items like traditional weapons and clothes.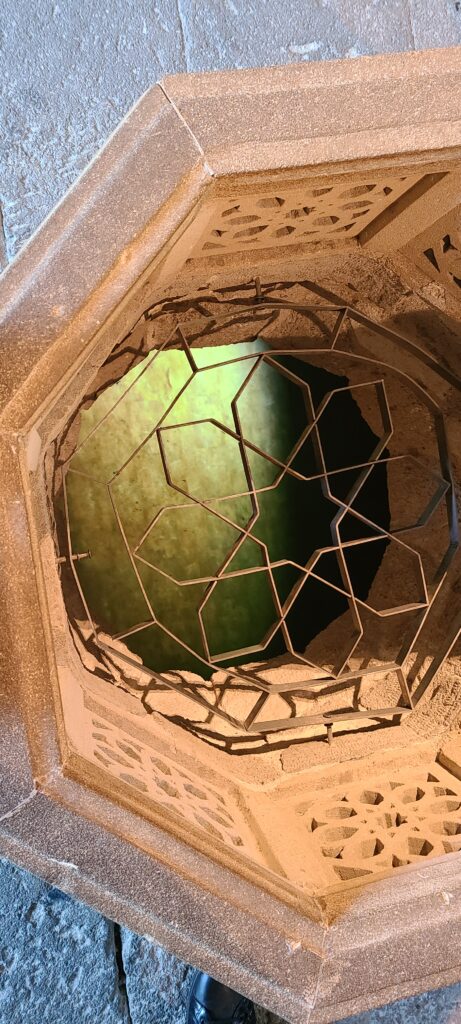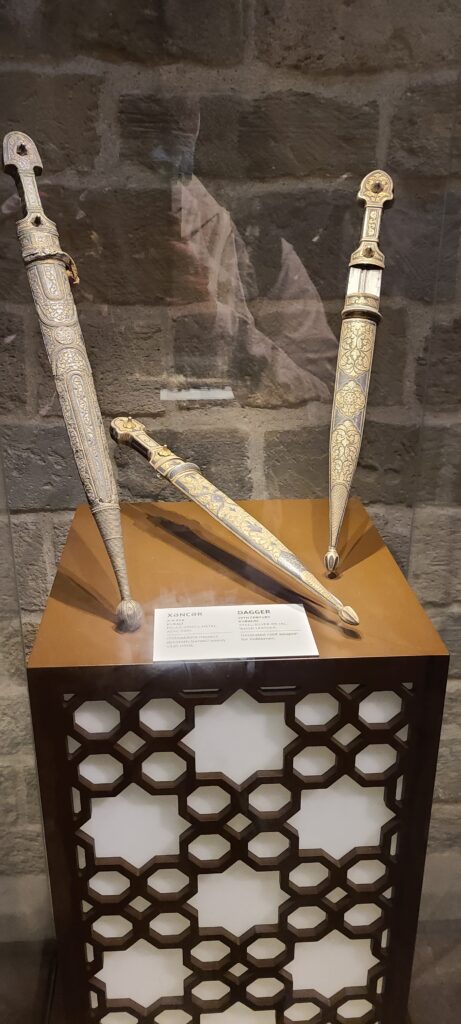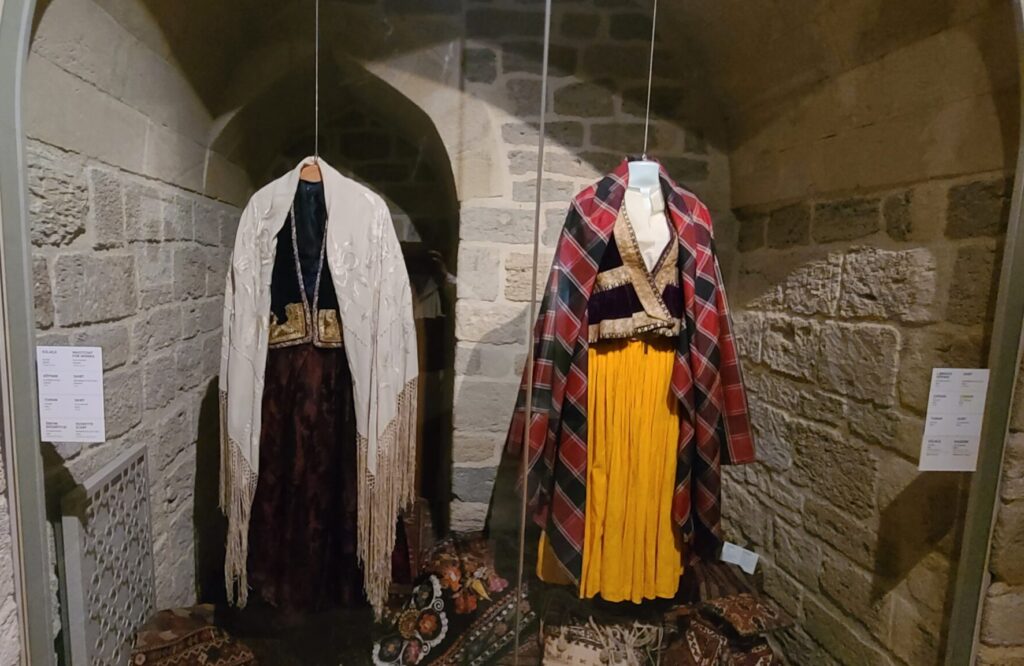 It's not all a museum-type of experience. The complex has a courtyard, bath houses, and even tombs for you to see up close.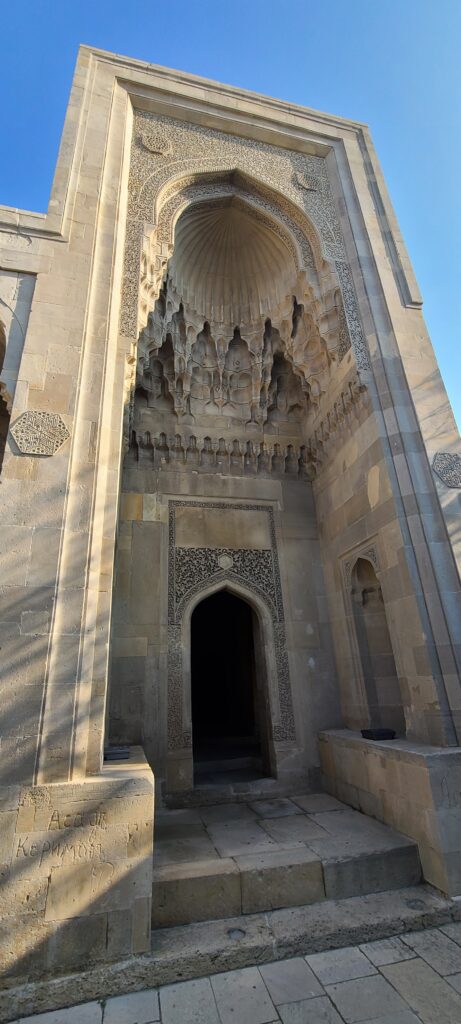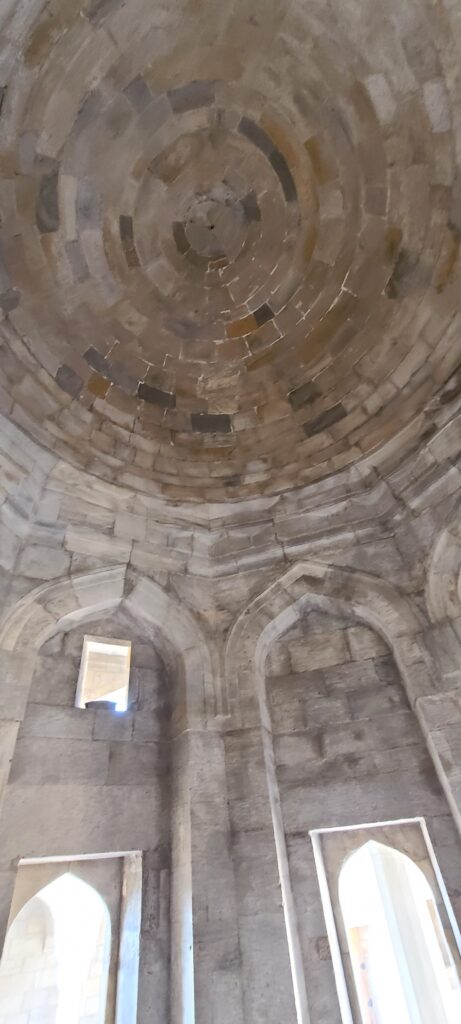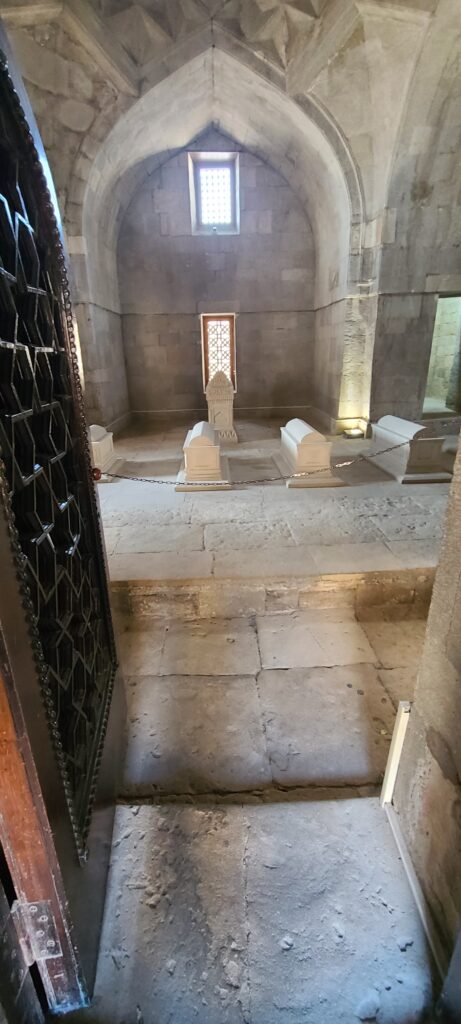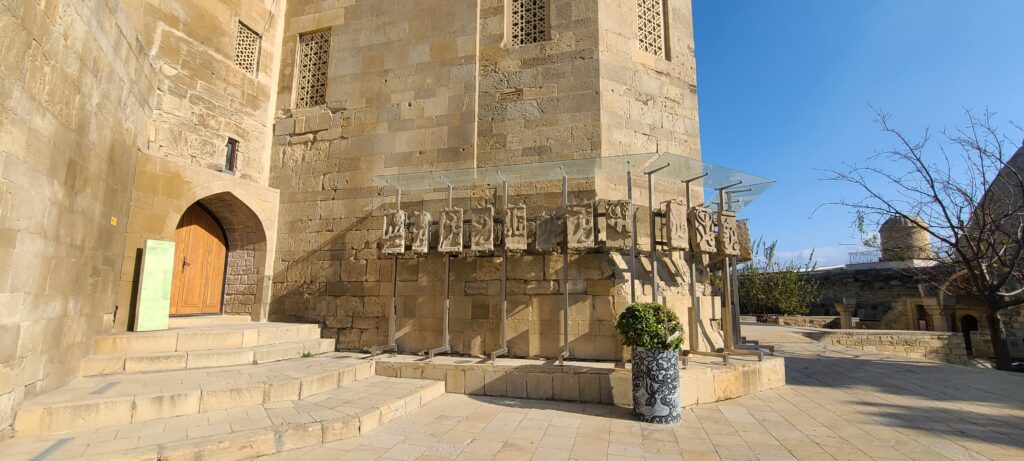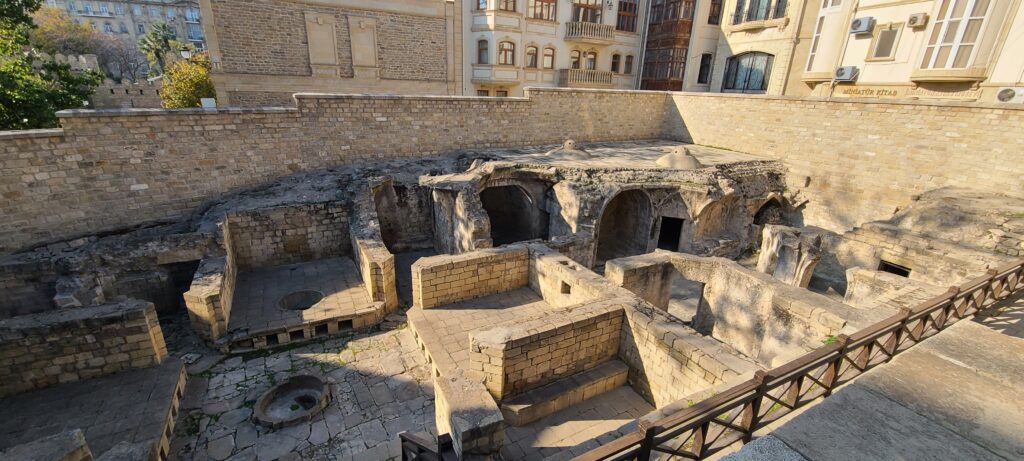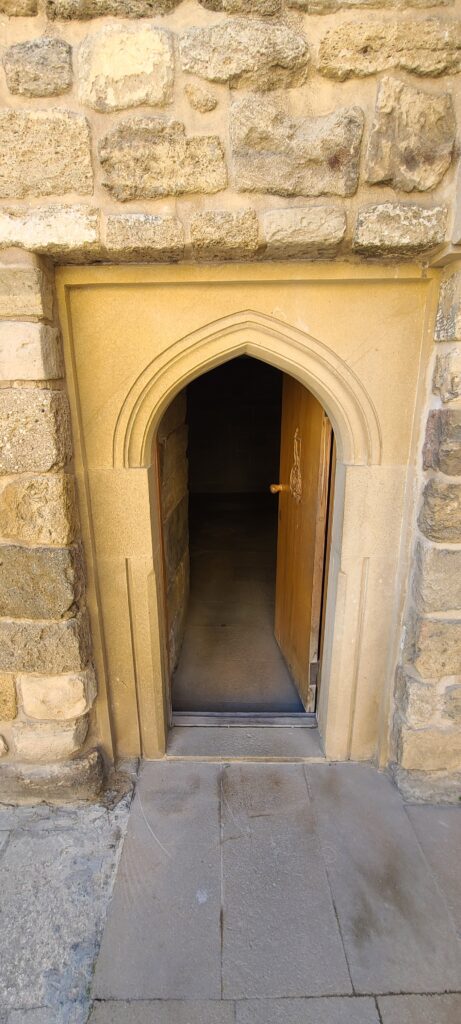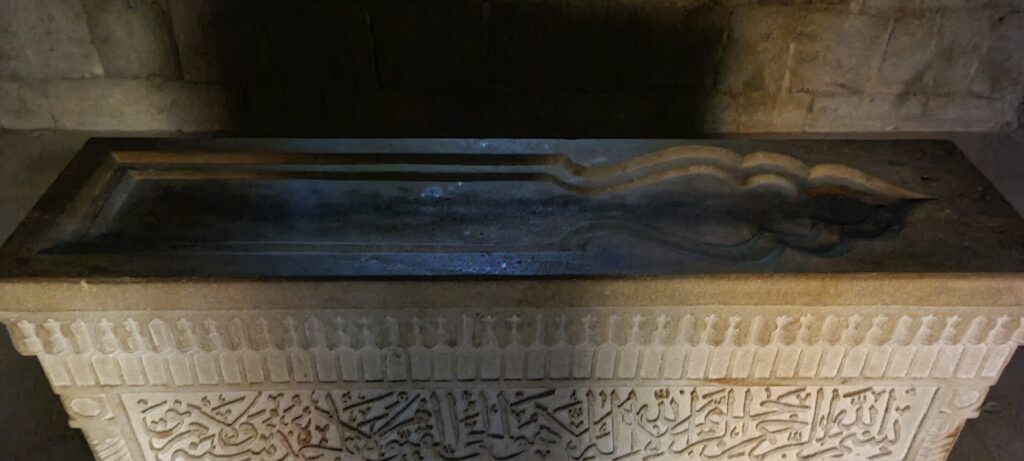 Some of the tombs to get into require you to climb on steep staircases and enter through doors with very low ceilings. That pretty much sums up the Palace of the Shirvanshah's exhibition.
Conclusion
Exploring Baku Old City was a fun experience. It's amazing to see a city preserving its ancient core, while reflecting us of the new vs. old view with the striking Flame Towers in the background. I wish I had more time to get lost in the labyrinth as I'm sure there could be some cool hidden things to see. Even a local I spoke to mentioned that she has not seen everything in the Old City despite being born in Baku. Palace of the Shirvanshahs was nice to see as well with its ancient, but beautiful architecture and setting my foot in what it feels like to be a royalty in the 12th century in the Shirvan Empire.