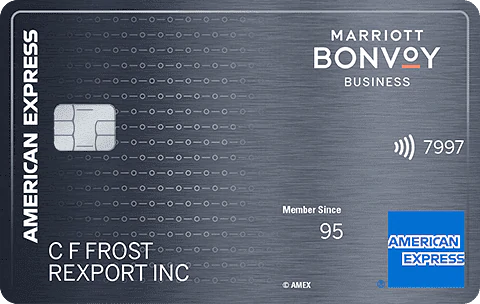 Advertiser disclosure: This post may include affiliate links (including sidebar banners) in which this site may receive compensation if a purchase is successfully made (at no extra cost to you) after being redirected from here. Thank you for your support!
Amex Marriott Bonvoy Business Improved: 7% Room Discount, Gold Elite Status, 4x Worldwide Dining
Amex has made improvements to the Marriott Bonvoy Business Card with no annual fee change ($125 AF) or replacement of any of its existing benefits. Here are some of the new benefits (applies to the legacy Chase Marriott Bonvoy Premier Plus Business Card as well):
"7%" Discounted Room Rates
Marriott Bonvoy business card holders now get 7% discounted rates on room rates. Even though the terms state it applying to standard rooms only, I find higher category rooms, and even suites at some properties sold at the discounted rates as well.
In actuality, the 7% discount is applied against non-member rates. Just by being a member of Marriott gets you additional ~3% discount. Effectively, the discount is just ~4% since you need to be a member to have the credit card in the first place.
For the benefits to apply, simply link your Marriott Bonvoy Business Card to your Marriott account. You have to make sure that you login to your account to see the rate from then on.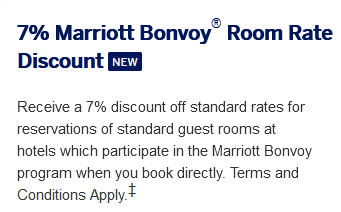 These rates also have similar free cancellation policy; 1-2 days before check-in typically. Even though it can still appear more costly, the rates from Prepay and Save tab tend to have poor free cancellation policy (nonrefundable after 24 hours from booking).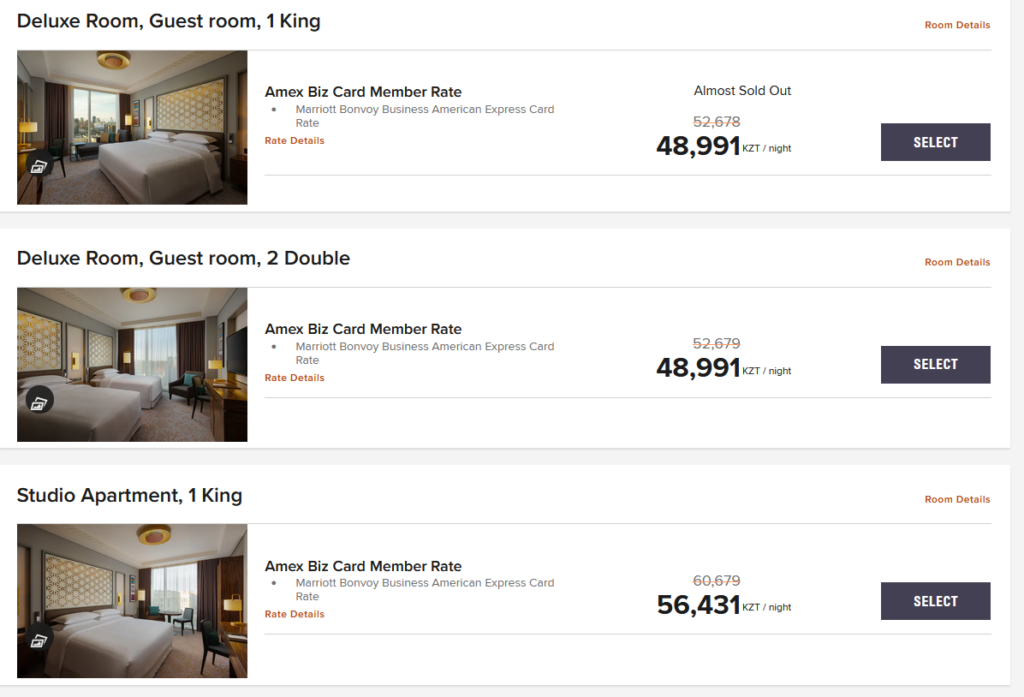 However, check other rates as well like AAA/CAA or Corporate which may offer even cheaper rates than the Bonvoy Biz rate.

The upside to the Bonvoy Biz rate is that it will work on more hotels globally since AAA/CAA applies to US & Canada hotels only.
Also, make sure to check other rates from Deals & Packages which may be cheaper or offer other incentives that are better than the 7% discount.
My upcoming 2-night stay in The Ritz-Carlton, Astana has the better deal under the Deals and Packages tab with lower rates, and comes with free breakfast!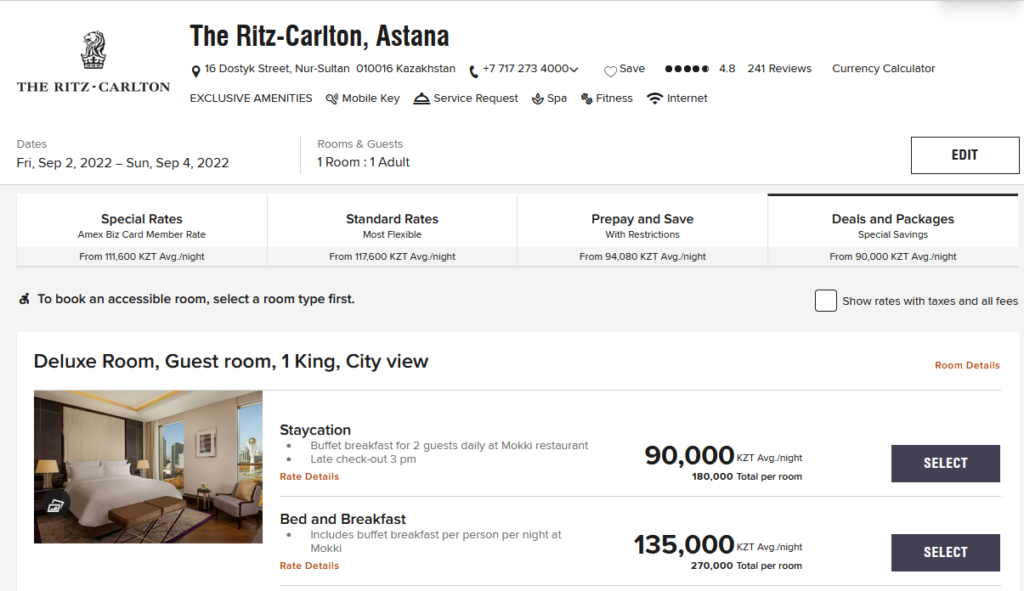 Overall, I think this can be a good incentive to use the Bonvoy Business Card for paid Marriott stays, especially on places where AAA/CAA rates don't apply. I also don't have corporate codes to use for Marriott stays (sad face). To some, this discount may not all be that useful.
Automatic Gold Elite Status
The Amex Marriott Bonvoy Business Card now give you Gold Elite status instead of Silver Elite. Although an improvement, Gold Elite is nothing to get too excited about since Platinum Elite is where the benefits get a lot more interesting in the Marriott Bonvoy program.
But, it's still a good idea to get this card because you can stack elite nights from this card and a personal US Marriott card to help you get to Platinum faster. The Bonvoy Business Card still gets you 15 elite nights by default. The value of stackable of elite nights still hold most of the Marriott Bonvoy Business Card's value in my opinion.
4x Worldwide Dining
The Amex Marriott Bonvoy Business Card now earns 4x on worldwide dining instead of the US only. While it's a nice development, keep in mind that American Express acceptance rate is more limited in other continents compared to North America for restaurants. Besides, it's not the best card for dining anyways, so it's not a big deal.
Hopefully, it's a precursor on what's to come from Amex because they tend to have NA only benefits, and many of their Marriott offers also tend to be restricted to US only, and sometimes extend to the Caribbeans at the furthest.
On a more amusing note, it's funny that the Marriott Bonvoy Brilliant still earns 3x on US dining only when it will soon receive a $25 monthly worldwide dining credit and replace its $300 Marriott statement credit.
Conclusion
Most of the value of the Bonvoy Business Card are still from the stackable elite nights in my opinion. But, I can personally extract a lot of value from the 4% discount since I focus on international travel outside of US/Canada where AAA/CAA rates don't apply, and that I don't have corporate codes that I can use. I'm also assured that Amex payment network works on big hotel chains abroad.
The automatic Gold Elite and 4x worldwide dining are redundant for me, so I'd value them at $0. But, 4% discount can add up over time so I'd be more than happy to keep my Marriott Bonvoy Business Card for quite a while with this new benefit.