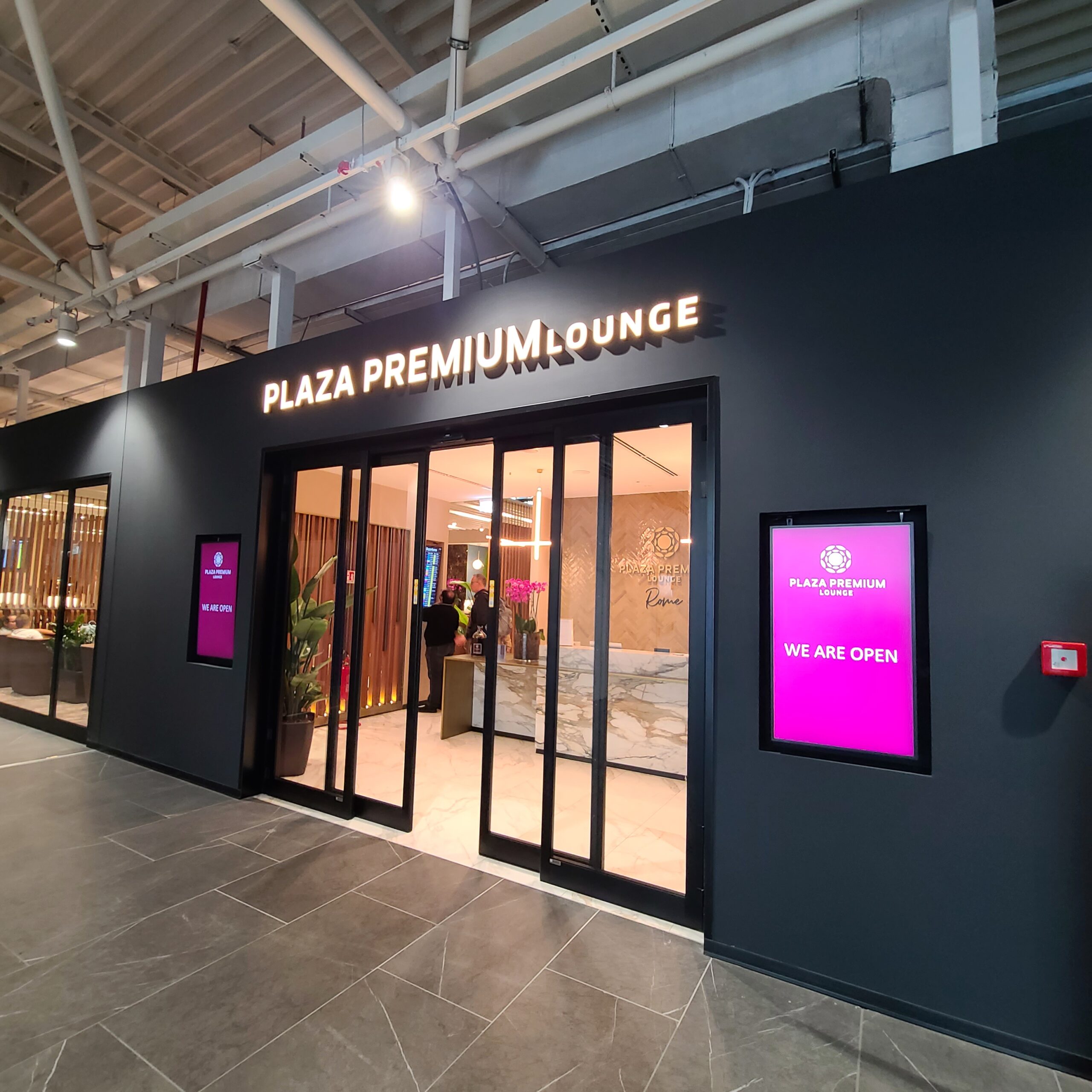 Advertiser disclosure: This post may include affiliate links (including sidebar banners) in which this site may receive compensation if a purchase is successfully made (at no extra cost to you) after being redirected from here. Thank you for your support!
Review: Plaza Premium Lounge FCO Terminal 1
After a bland visit to the Prima Vista Lounge, we made our way to our boarding gate. We figured walking around was better than staying inside a hot stuffy lounge. Just about halfway through, we saw signs of a Plaza Premium Lounge. At the time, the lounge wasn't listed on LoungeBuddy, so it was a great time to check out this (probably) new lounge.
Plaza Premium Lounge can be accessed with the Capital One Venture X. Alternatively, the Amex Platinum can get you in as well.
Plaza Premium Lounge FCO Terminal 1 Location
The lounge is located inside Terminal 1 after security check. Simply follow the airport signs of "Airport Lounge" and you'll eventually be taken there. There are 2 "Plaza Premium Lounges" in FCO on both Terminal 1 & 3. Both have different interiors from each other. Terminal 1 serves shorter-haul flights within the Schengen area while Terminal 3 has long-haul international flights.
Inside

Plaza Premium Lounge FCO Terminal 1
To start off, I loved the design of this lounge. They felt understated but modern.
The lounge has few of these big seats right behind the wall after reception that provide a good amount of privacy, but there are so few of them that you may end up sitting in the common area when it gets busy. The greeneries complemented the surrounding brown.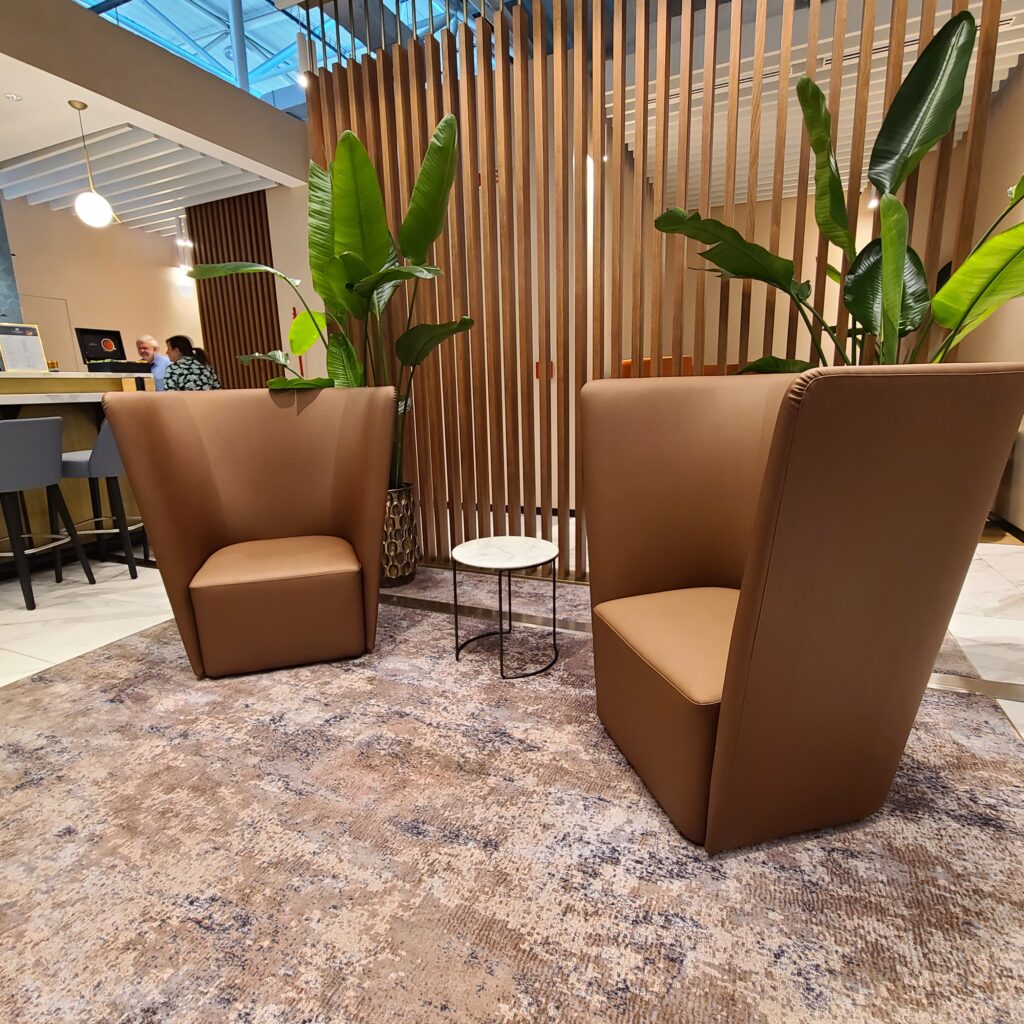 The big seats come with fragrances set on the table.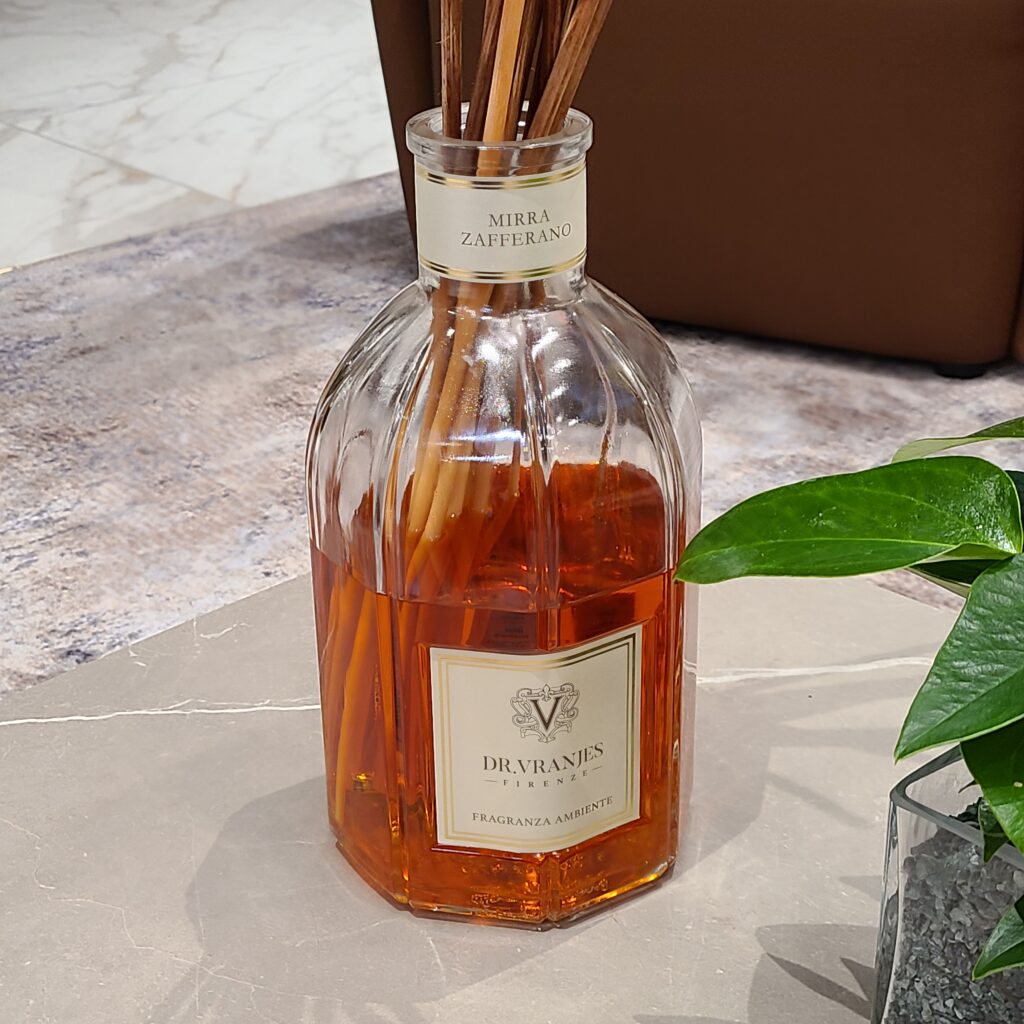 The common are has plenty of small dining tables and modular chairs that come with shared charging stations.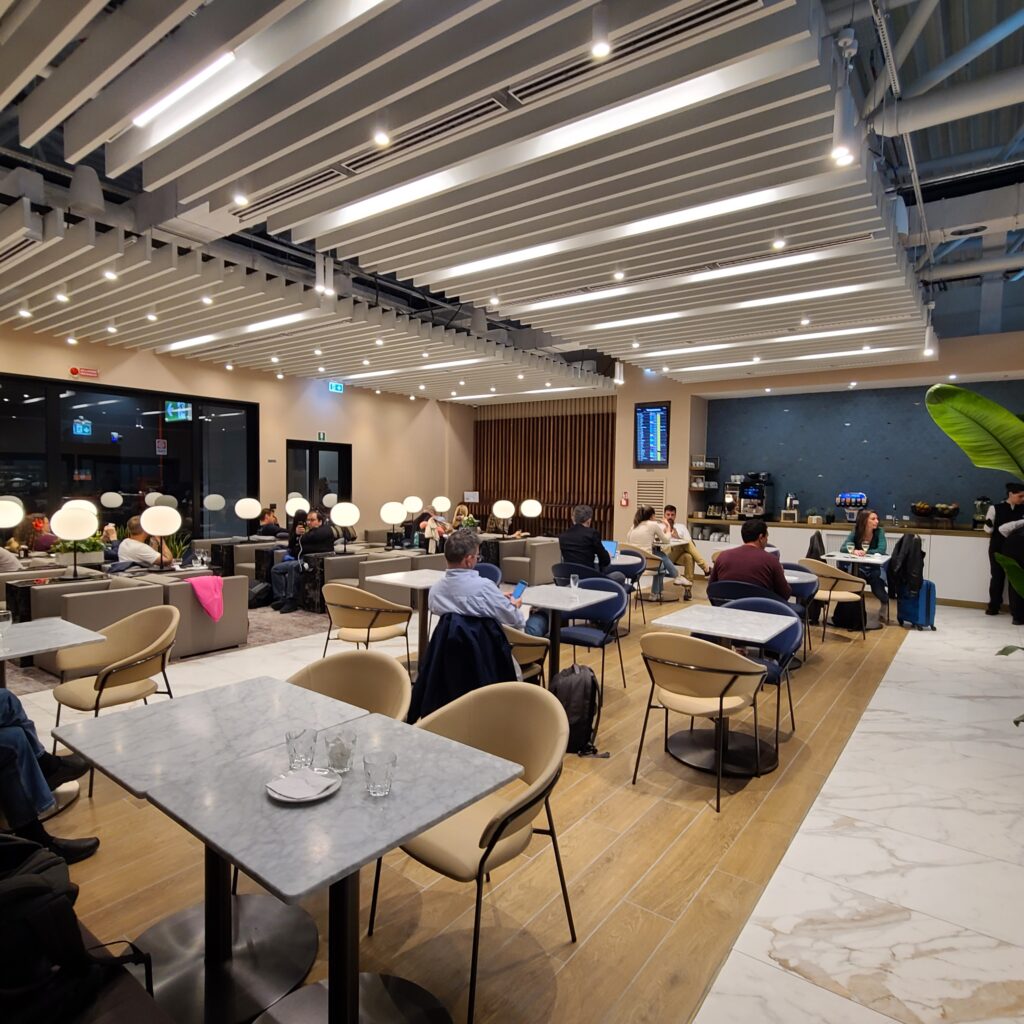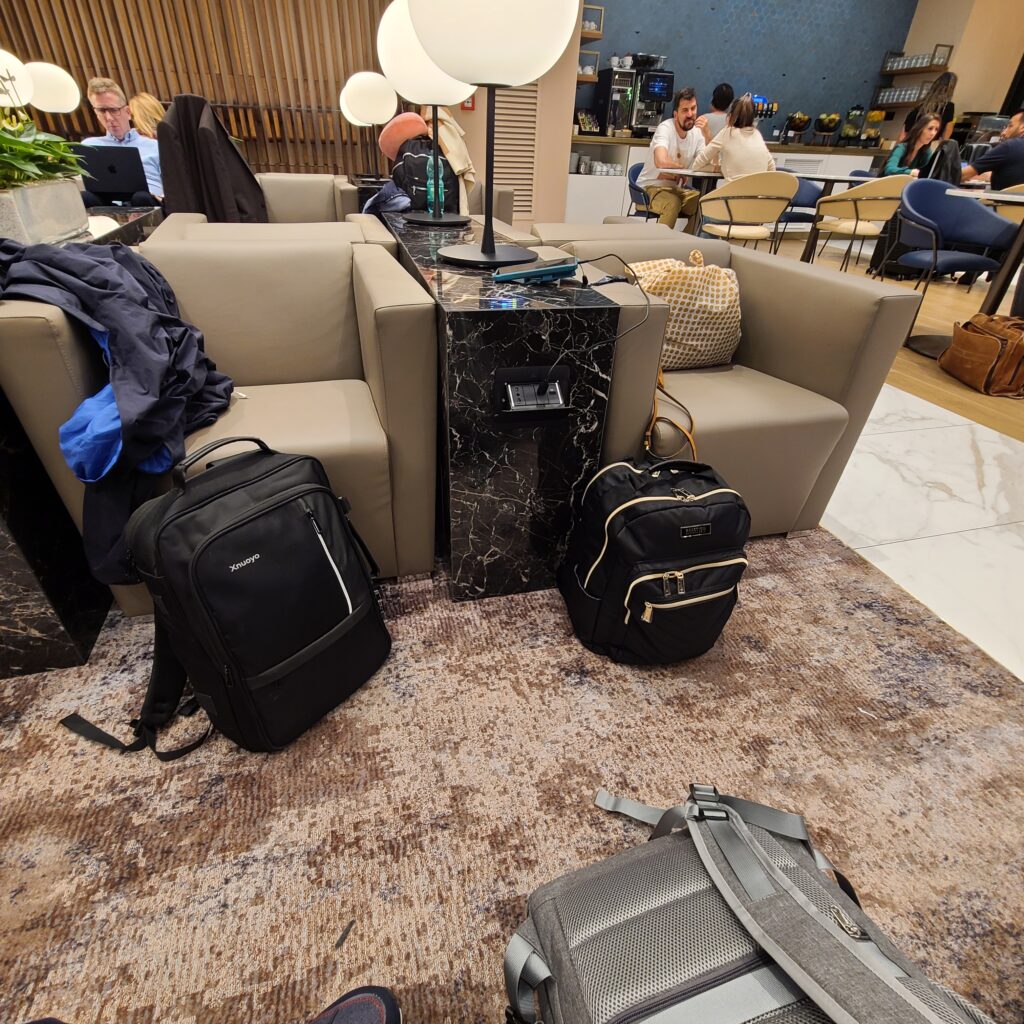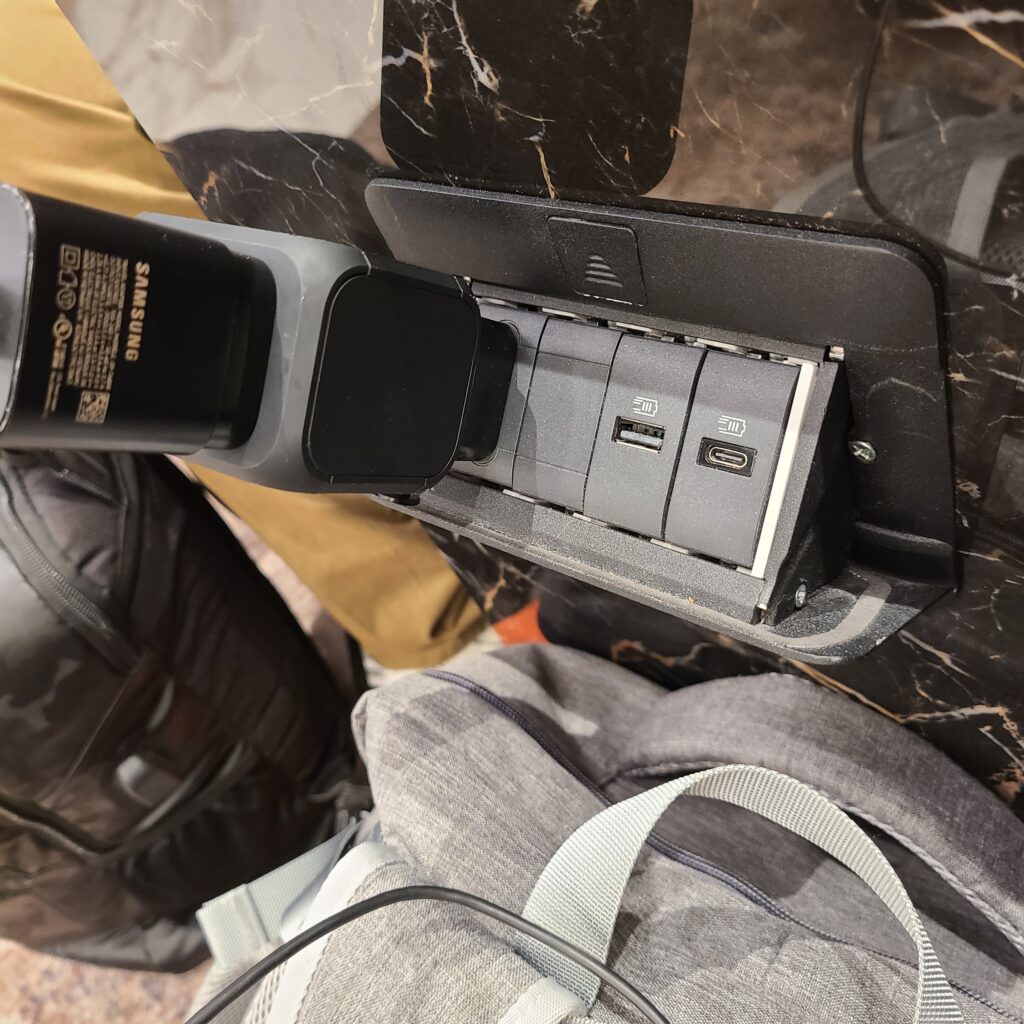 Food quality was higher than many of the lounges I've been to!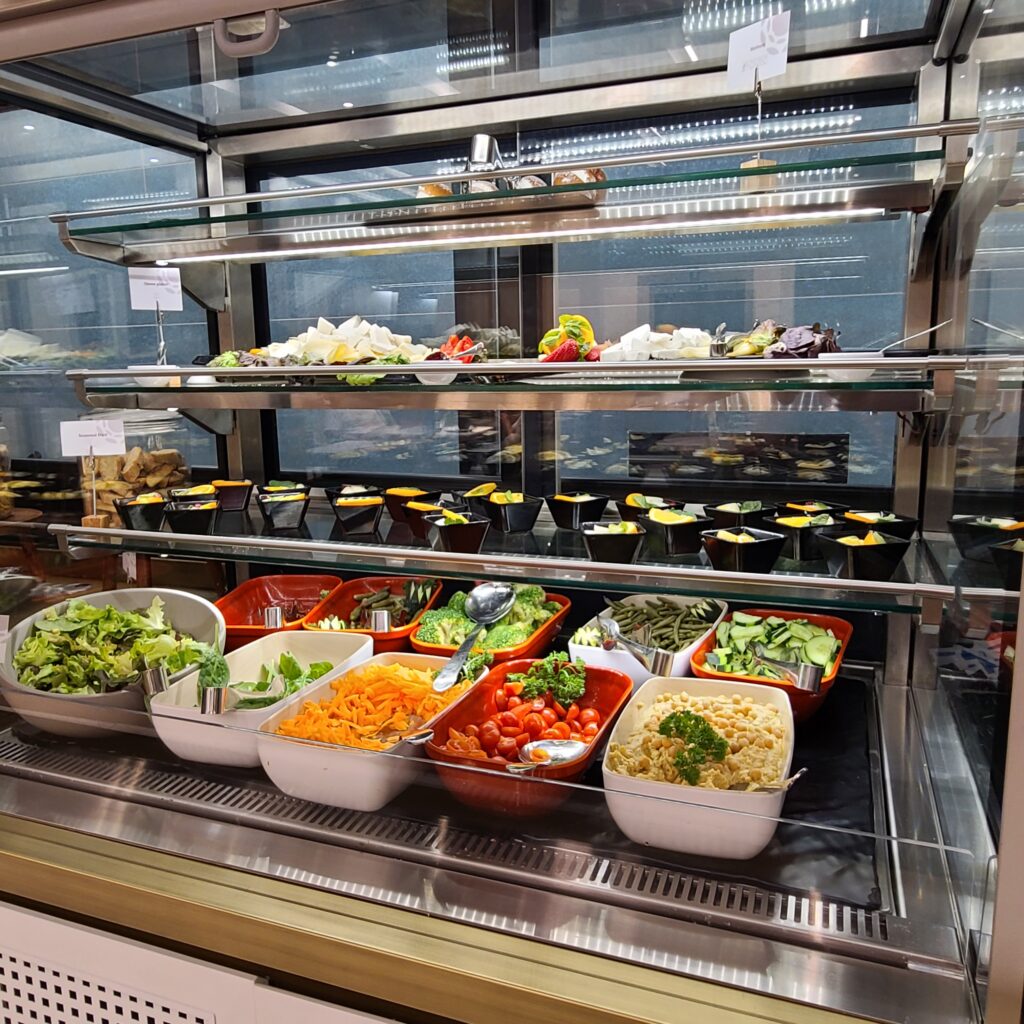 The main course included pasta and paella with chicken and vegetables.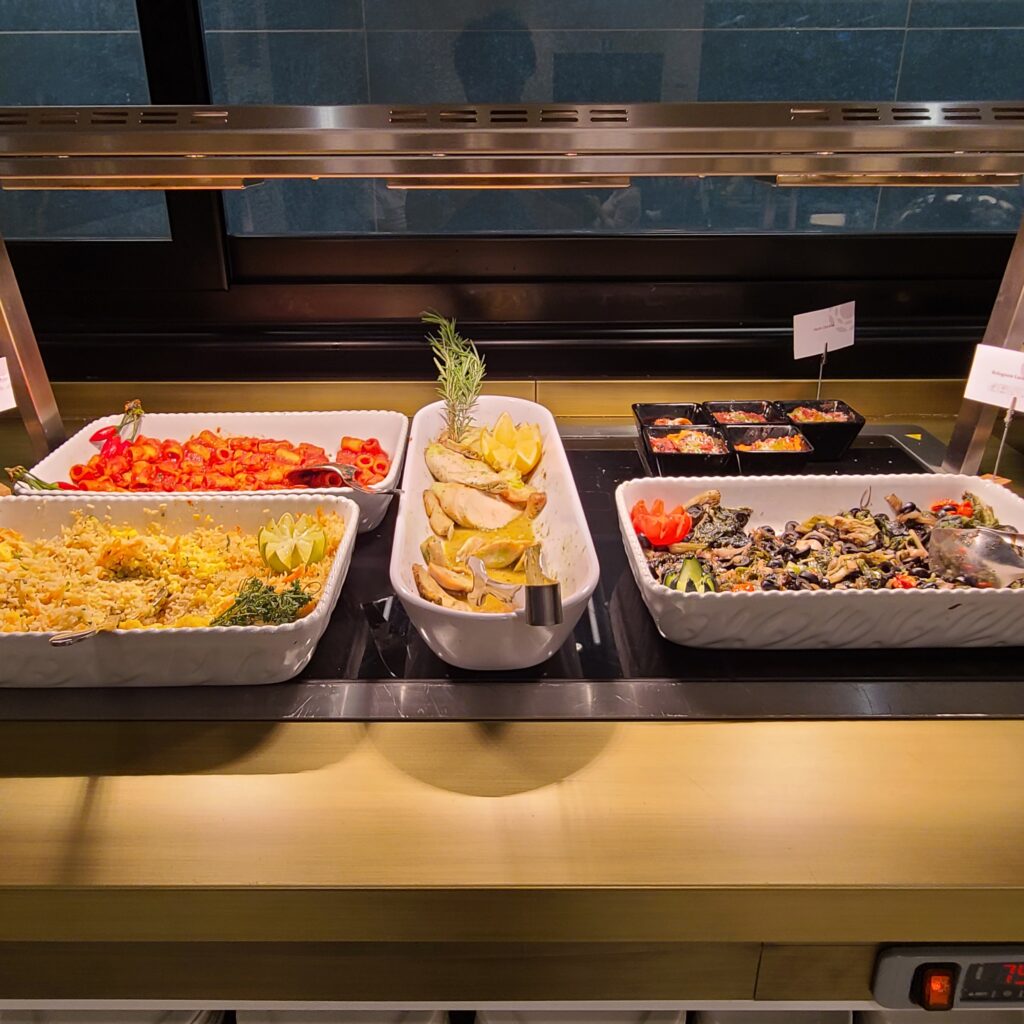 Bread section comes with small breads and breadsticks. Toaster is readily available as well.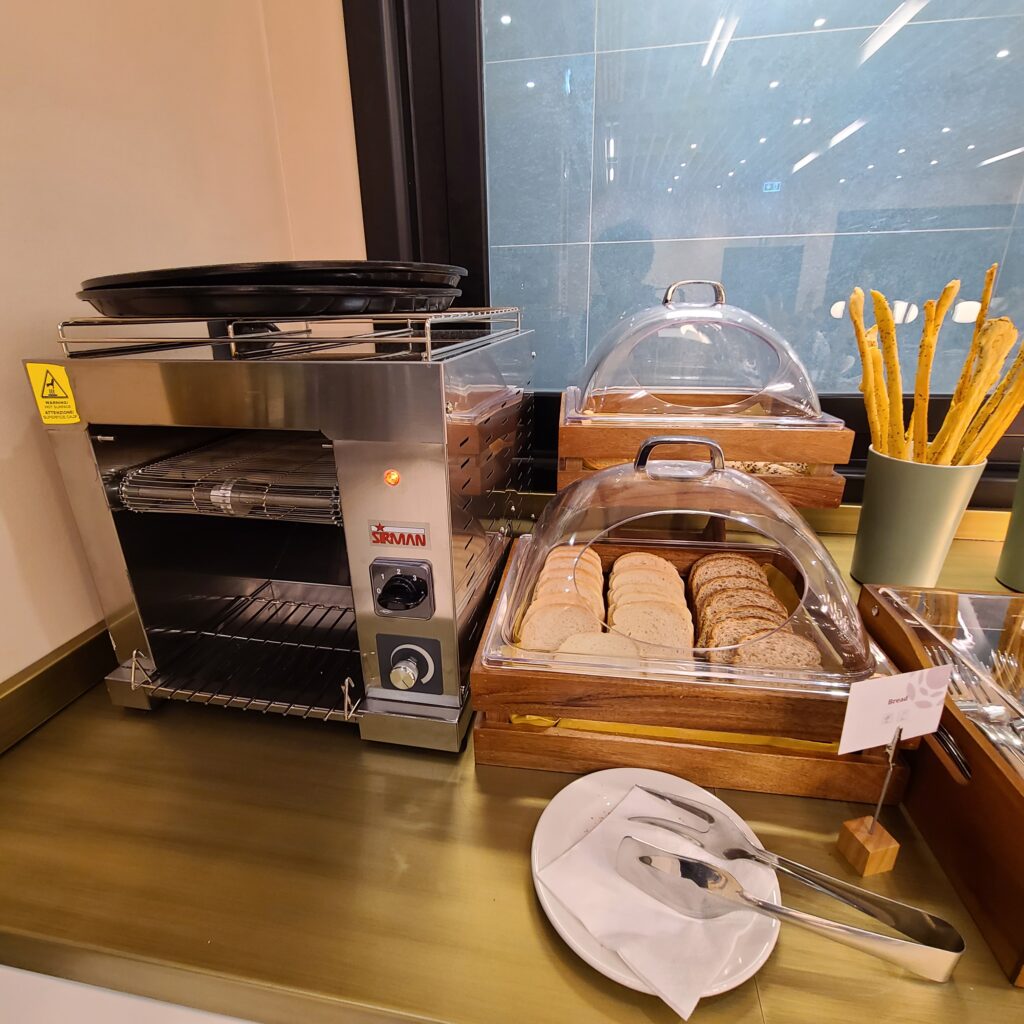 Drinks are also plentiful with detox water, soda, and coffee and tea.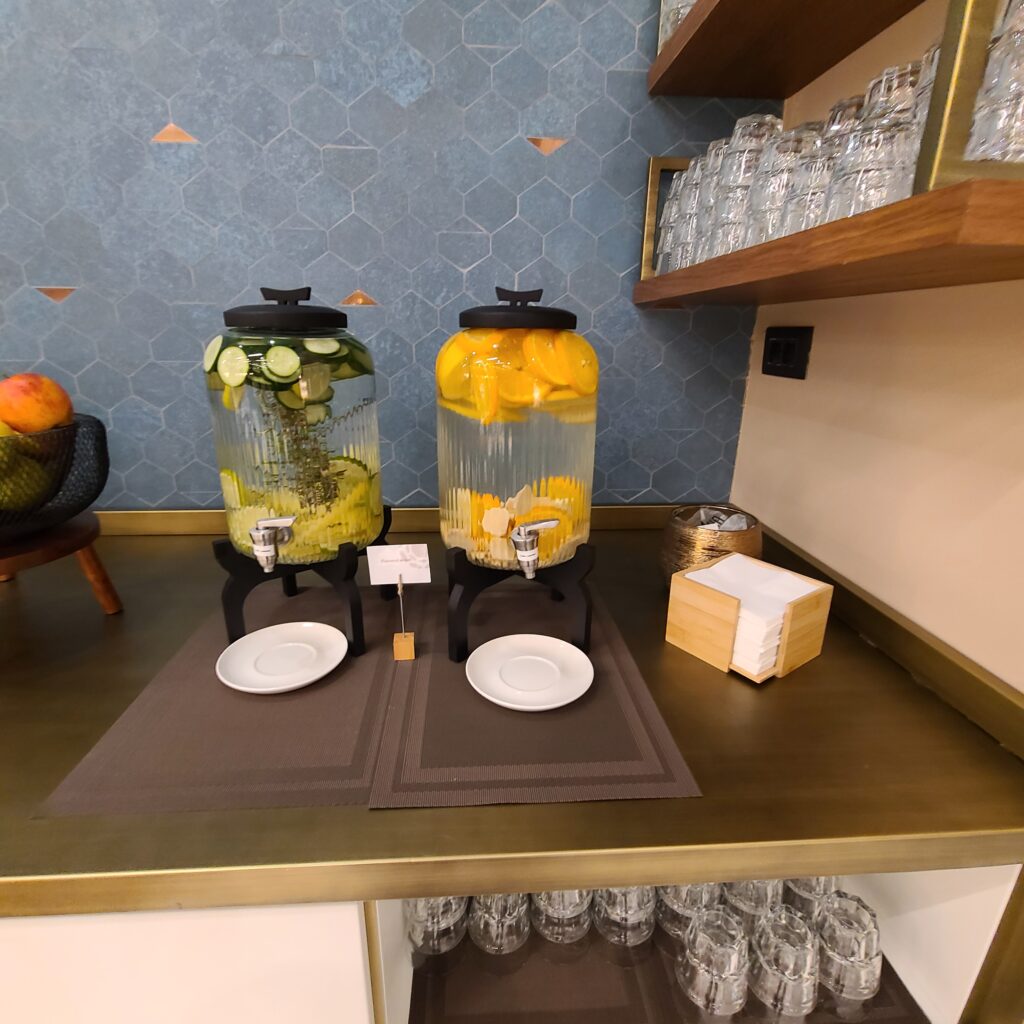 There's a tap where you can choose sparkling or still water next to the soda machine if detox water is not to your preference.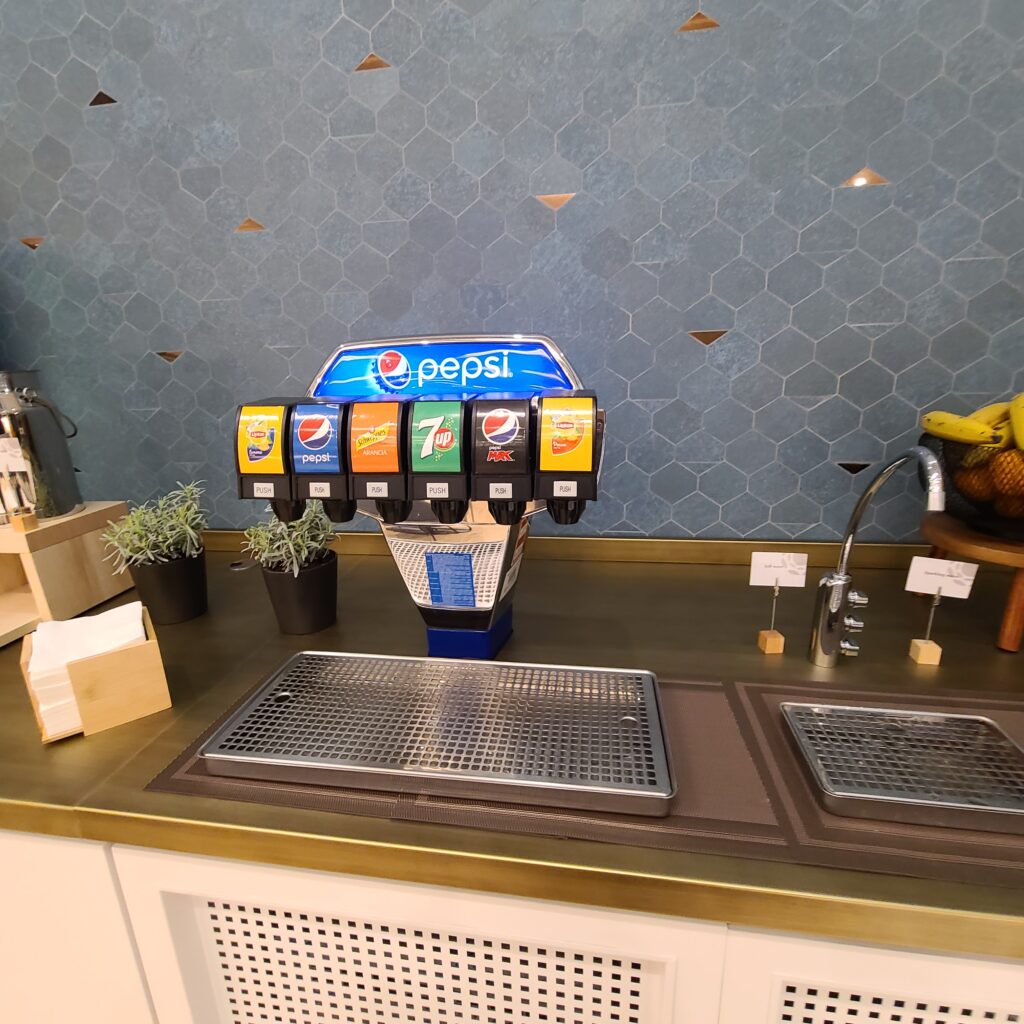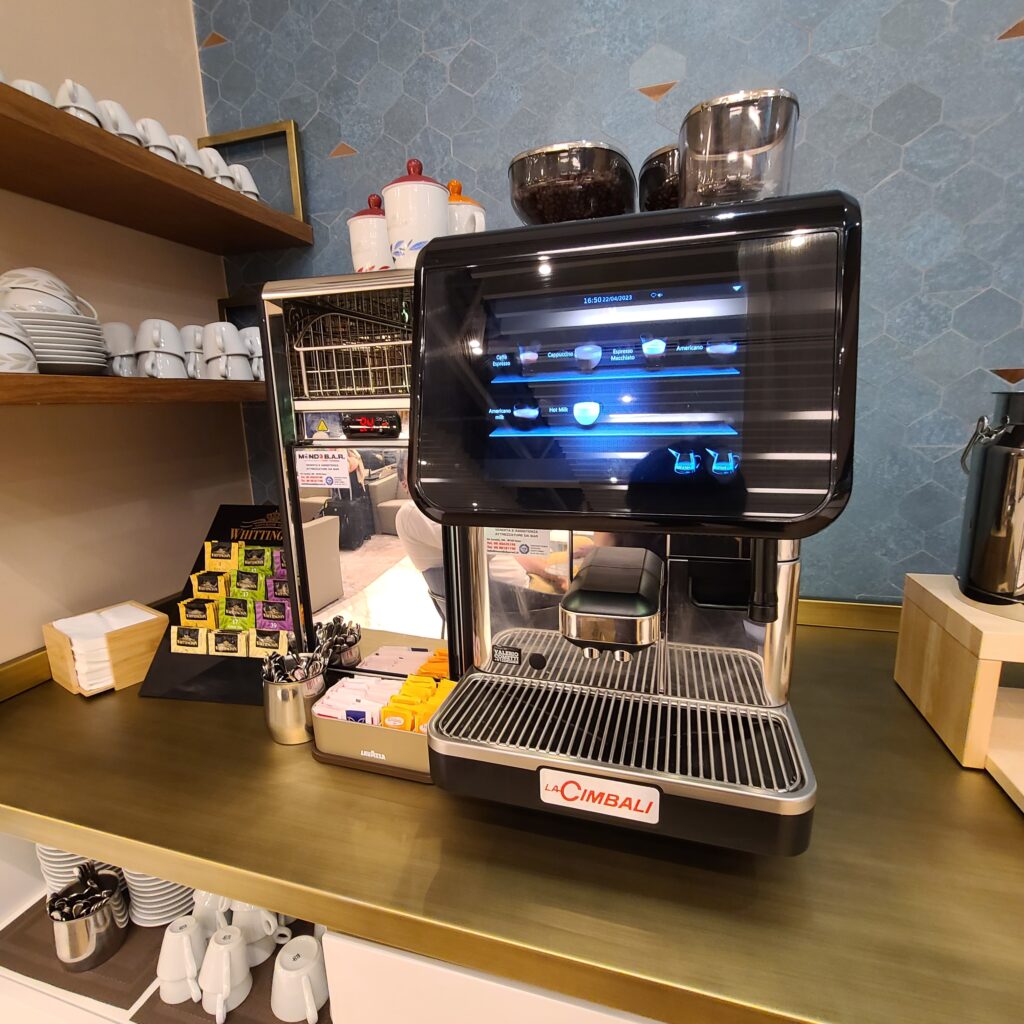 There's a nice clean looking bar behind next to the big seats area.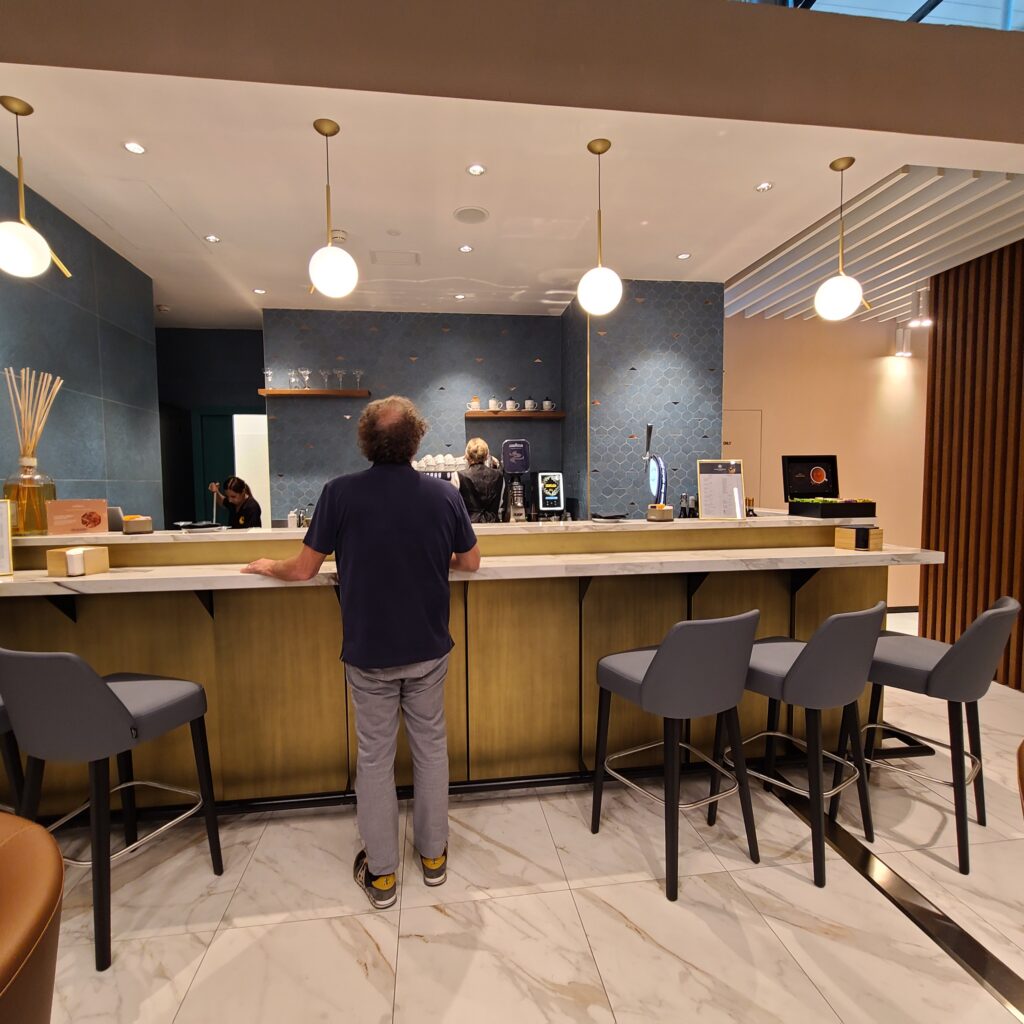 Just to the right of the bar is the way to the restroom. The restroom comes with a shower room, but it was occupied during my visit so I couldn't check it out.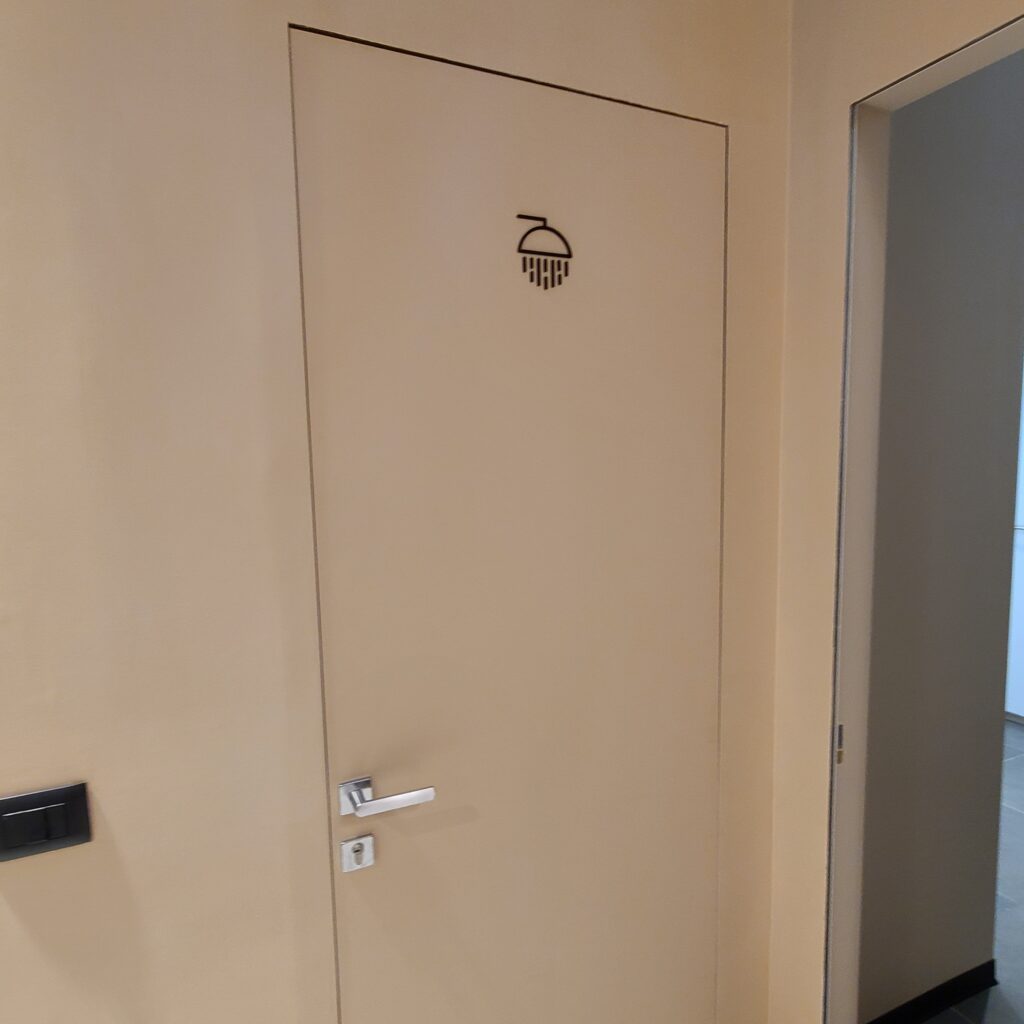 Clean restroom overall with nice marble walls.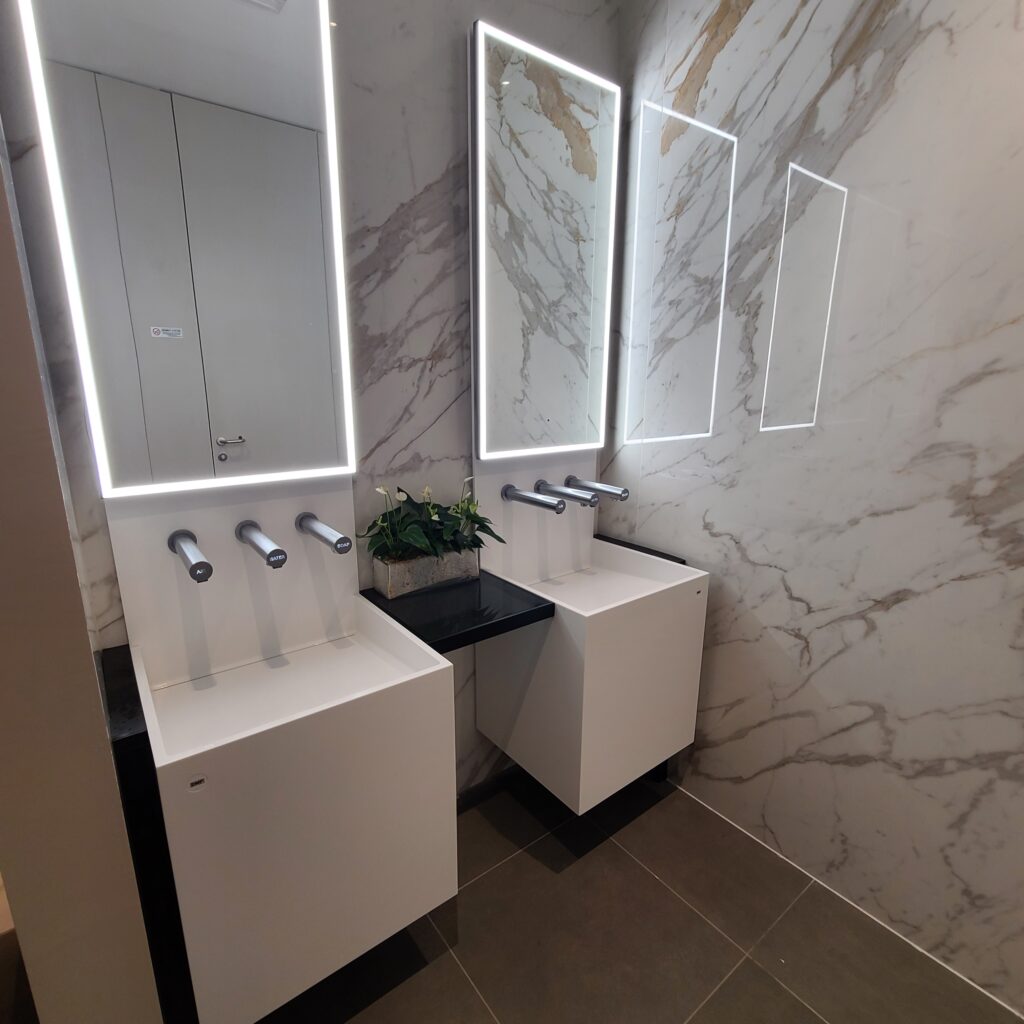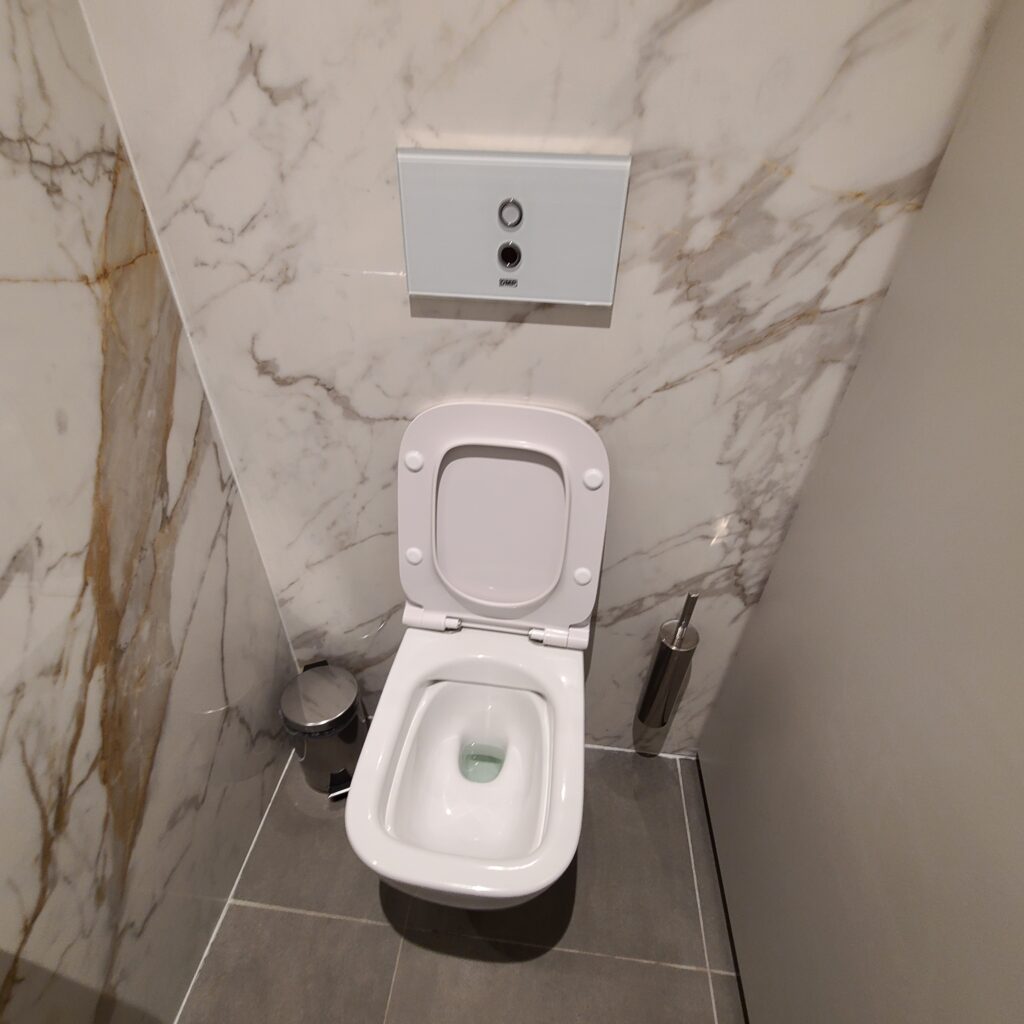 Conclusion
Even though I did not visit all of the lounges in FCO's Terminal 1, I wouldn't be surprised that the Plaza Premium is the best lounge in T1 of FCO. It blows the Prima Vista Lounge out of the water and was also much better than my previous Plaza Premium in Budapest. The lounge is modern and the food quality is pretty good for lounge standards.
Overall Rating