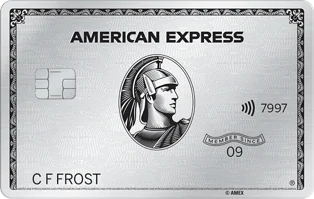 Advertiser disclosure: This post may include affiliate links (including sidebar banners) in which this site may receive compensation if a purchase is successfully made (at no extra cost to you) after being redirected from here. Thank you for your support!
Annual Fees Don't Have to be Scary
A lot of the most competitive cards in the market will come with annual fees. They could range from $95 to even $695! For those unfamiliar or new to the credit card games, annual fee can be the scary thing to prevent them from applying for these cards. In here, I will explain some of the things to consider when applying for cards with annual fees.
Higher Signup Bonus
Credit cards with higher annual fees generally have higher sign-up bonus. Therefore, it's not bad to pay a little bit of money upfront to get massive outsized value. Even though there are many great credit cards with no annual fee, there's only so much you can apply for before they get a bit tedious because of their low rewards. Be mindful about the new accounts opened and how they may bar you from applying to better credit cards in the market!
Travel Habits
First, we need to consider how frequently we travel. Some benefits that come with travel cards have variable value depending on how much we travel. For example, airport lounge access is one usual benefit that comes with premium travel cards, but the value of this benefit will differ to a regular person who flies once or twice a year in contrast to a consultant who could travel the same amount in a week! Sitting at airport lounges are certainly better than at the gates, but the value of airport lounge is significantly reduced if you only fly once or twice a year.
If you prefer to stay at hotel chains, then it may be worth looking into hotel co-branded credit cards that would give special benefits on your stays like extra points, complimentary room upgrades, and late check-out. Otherwise, hotel credit cards would be useless if you prefer to stay at AirBnB's or hostels.
Opportunity Cost
Opportunity cost is forgoing benefits from other options when choosing an option. Paying an annual fee means choosing to abandon the potential benefits of choosing a card with no annual fee. But, it also goes both ways, so it's best to weigh both options. Some cards with annual fee may offer higher multiplier on spend compared to their no annual fee counterpart.
A good case study is the CapitalOne Savor vs. CapitalOne SavorOne. CapitalOne Savor boasts a $95 annual fee while the latter has no annual fee. The Savor earns 4% on dining and entertainment, while its no-annual fee counterpart earns 3% on the same categories.
In order for the Savor to be worth it, you must spend more than $9500 on both dining and entertainment per year for the Savor to be worth it over SavorOne. The math goes:
$9500 * 4% = $380 – $95 annual fee = $285 for Savor
$9500 * 3% = 285 – $0 annual fee = 285 for SavorOne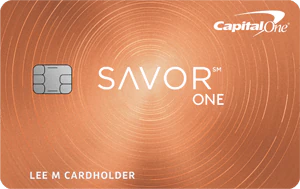 Calculating for opportunity costs can help you in-check with mental accounting biases where a higher multiplier can look much more appealing than it actually does than the lower one.
Your Time & Effort
The truth is optimizing the points and miles game takes a bit of time and effort, and utilizing points correctly is necessary to justify annual fees. Just like everything else in life, there will be some people who don't care as much about certain things, then there are those who are very passionate, and then there's the in-between. Certain points and miles programs cater to the hardcore people, while the ones that cater to the more casual people also exist.
For example, American Express Membership Rewards points require time, effort, and advanced planning to get the best value out of each points by building knowledge of different loyalty programs with their own distinct rules and award space schedule releases.
Although Amex has its own travel portal that works similarly to the more familiar services like Expedia, there are better programs available suited to spontaneous travelers and people who prefer the more streamlined booking process.
Product Switch Opportunities
There may be time in your credit card journey where a card no longer fulfill your needs after getting the sign-up bonus, or you can't get as much value due to life changes that cause spending reduction.
But, closing a credit card can have a negative impact towards your credit score as it wipes out your payment history and shorten your age of credit. Before doing that, you'd want to see if your credit card has the option to switch product.
Product switching is switching to another card for the purpose to maintain credit history. It's allowed if the card belongs to the same "family" of other products.
For example, the American Express Platinum can be converted into either the American Express Gold or Green. But, you can't switch a Hilton co-branded credit card to a Marriott co-branded credit card from American Express. They can however, be switched into other hotel credit cards under the respective hotel chain.
Product switches should only be done at least after the second annual fee is posted, or else the bank would claw-back the sign-up bonus you earn from the first year.
Be aware that product switching to a card you have not received a sign-up bonus in your life will prevent you from being eligible for the sign-up bonus for said card later in the future for a prolonged period of time or even lifetime depending on the issuer.
Conclusion
Cards with annual fees may bring some nice benefits that can justify their annual fees, but prior calculations need to be done based on your travel goals and your spending habits. It's also best to apply for cards that will allow you to product switch when a card is no longer good for you to prevent you from closing your credit card and reducing your credit score.