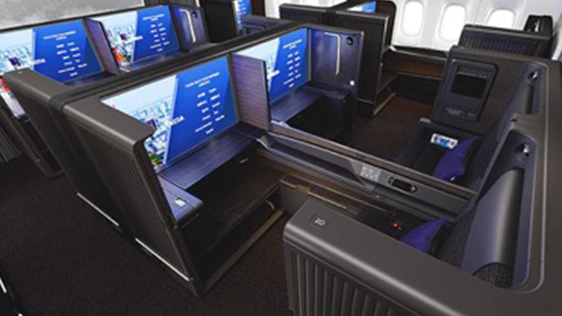 Advertiser disclosure: This post may include affiliate links (including sidebar banners) in which this site may receive compensation if a purchase is successfully made (at no extra cost to you) after being redirected from here. Thank you for your support!
I Managed to Book ANA First Class!
Yesterday was a day filled with emotions: anxiety, excitement, frustration, annoyance, and many more. I was browsing r/awardtravel in the morning and saw a thread of open-space availability for ANA First Class in San Francisco-Tokyo (NRT & HND) routes. As I've already booked a trip to Japan with JAL in the upcoming July, I then scrambled and decided to give it a try on the leg coming back from Japan so that I can burn some Virgin Atlantic Miles. Also, being based on the San Francisco Bay Area, this is the perfect opportunity for me to give it a shot.
ANA First Class Availability on SFO-NRT/HND
Just yesterday, there were open award availabilities for Jul-Oct (which are now gone, probably), and just a few days ago, there were open award availabilities for Apr-Jun that are gone too, most likely. I really had to strike while the iron was hot! Just to give a brief summary:
There are plane swaps from the Boeing 787-9 to 777 for SFO-TYO routes. Only 777 have First Class cabins, and the SFO-TYO routes have been flying the 787-9 since the pandemic, which make finding First Class route impossible, until yesterday.
SFO-NRT (NH7/8) routes have the old First Class seats called "The Square", but offers full-service meals
SFO-HND (NH107/108) routes have the new First Class seats called "The Suite", but has limited service due to it being a red-eye flight
Choosing Old vs. New ANA First Class
The scheduling caused a dilemma for me. Would it be worth redeeming points for the newer First Class with limited service? Would it be a "waste" if I book First Class but ended up sleeping through most, if not all of the flight, since it's about 9 hours long? In the end, I ended up flying The Suite after some thoughts:
I already have JAL First Class booked from San Francisco to Sapporo, and this flight will come with full-service. Since I've planned to go to Hokkaido first on my upcoming Japan trip, I'm happy with the redemption using 80k AA miles with <$6 in taxes and fees. Changing it to ANA would disrupt my itinerary too much. Also, JAL First Class and ANA The Square might be too similar (on surface), which makes me lean towards The Suite more.
So far, I have trouble sleeping in planes, even in Business Class. I doubt it'd be any different in First. I can take short naps in between though.
The red-eye flight would make me arrive back home in the afternoon, which could help fight off jet-lag better at home rather than arriving in the morning. Also, there's more ground-time in Japan which is another plus!
I wanted to burn Virgin Atlantic Miles that's been stuck since the pandemic from cancelling my trip to Japan. I feel uncomfortable leaving them for too long. Plus, their value is only worth it for Japan, at least for myself. The leg I replaced was a JAL Business Class that I redeemed 60k AA miles for. At least with AA miles, they have far more utility for Oneworld partner flights rather than just Japan. Note that Virgin Atlantic passes on fuel surcharges for ANA bookings. In my case, I paid an extra $450 on top of 55k VA miles, which is a deal I'm still willing to seal.
I did have to extend my trip in Japan for 1 more week though since availability was taken fast while I was on hold with Virgin Atlantic over the phone. .I mean, I can't really complain about one more week in Japan! Thankfully, I have some free night certificates from Hilton, IHG, and maybe Marriott if the timing's correct to cover accommodation costs for my extended stays.
The hold on the phone with VA was over 2 hours long for me, and the agent that I was speaking with mentioned that it was a really busy day for them as most of the calls were about ANA. Definitely kudos to them for handling such a hectic day!
Conclusion
I'm happy that I managed to to book the new ANA First Class even while it was very competitive. If you do miss it, definitely try to to keep a lookout since there could be some who may cancel in the future, or be prepared for potential releases for Oct-Dec of 2023. It will take lots of time and luck, but when there's a will, there's a way! Expect long hold times when you try to book these, and most importantly, be patient and nice to the agents on the other end!