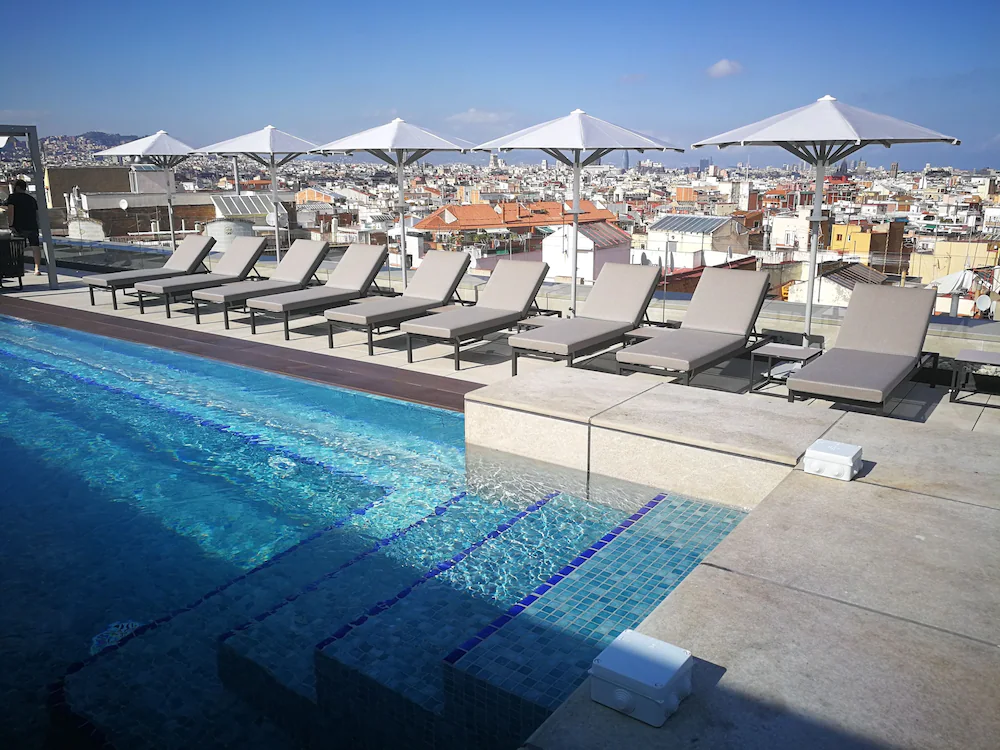 Capital One Premier Collection is Now Live
Capital One has launched its Premier Collection which allows Capital One Venture X cardholders to book a collection of luxury hotels with additional benefits. You can expect it to work similarly to American Express Fine Hotels & Resorts program.
Capital One Premier Collection Benefits
By booking select hotels from the Capital One Premier Collection, you'd receive:
Complimentary daily breakfast for 2 guests
$100 experience credit per stay
Free Wi-Fi
Room upgrades (subject to availability)
Early check-in (subject to availability
Late checkout (subject to availability)

You can apply the Venture X's annual $300 travel credit for Premier Collection as well.
Unfortunately, there seems to be no way on inputting your loyalty number which some properties may participate in loyalty programs like Marriott Bonvoy, IHG One Rewards, World of Hyatt, or Hilton Honors. At least for now, and let's hope it will be implemented in the future. On the other hand, you can do so with Amex FHR/THC programs.
Capital One Premier Collection vs. Amex Fine Hotels & Resorts/The Hotel Collection
Capital One Premier Collection's footprint is very minuscule at the moment compared to the more mature Amex FHR/THC program, so it's unfair to compare them in that aspect. But, below is a visual comparison on the benefits we can expect from each program at the present.
Benefits
Capital One Premier Collection
Amex Fine Hotels & Resorts
Amex The Hotel Collection
Points
10x
5x
5x
2x for Gold Card
Experience Credit
$100
$100 (some properties may offer $125)
$100
Room Upgrades
Subject to availability
Subject to availability
Subject to availability
Early check-in
Subject to availability
12pm Subject to availability
N/A
Late check-out
Subject to availability
4pm guaranteed
N/A
Free Wi-Fi
Yes
Yes
N/A
Minimum Nights Required
1
1
2
Loyalty Number Input
N/A
Yes
Yes
One interesting aspect is the Price Matching that Capital One Premier Collection offer where they'd promise to refund the difference if you can show proof of a lower price booking with certain requirements. This is not offered with Amex FHR/THC which tend to be more expensive than booking directly.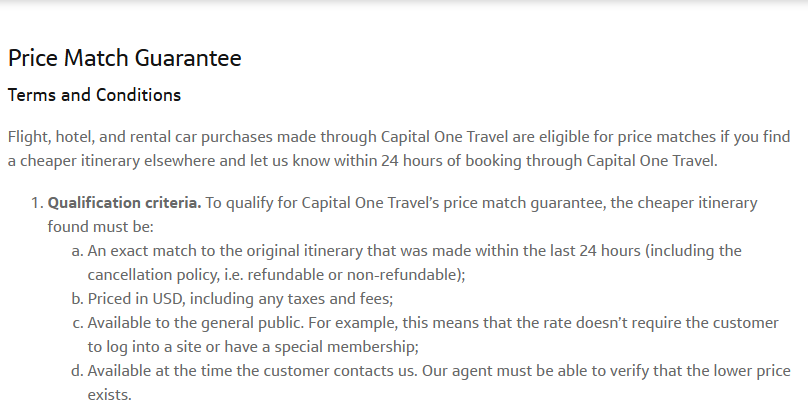 Let's look at an example with the InterContinental Barcelona. On a random date I choose, it's $472 a night (before taxes) for a Classic Room that comes with free cancellation of 1 day before check-in.

Now, compare it to IHG's website without member discount applied after taxes are applied.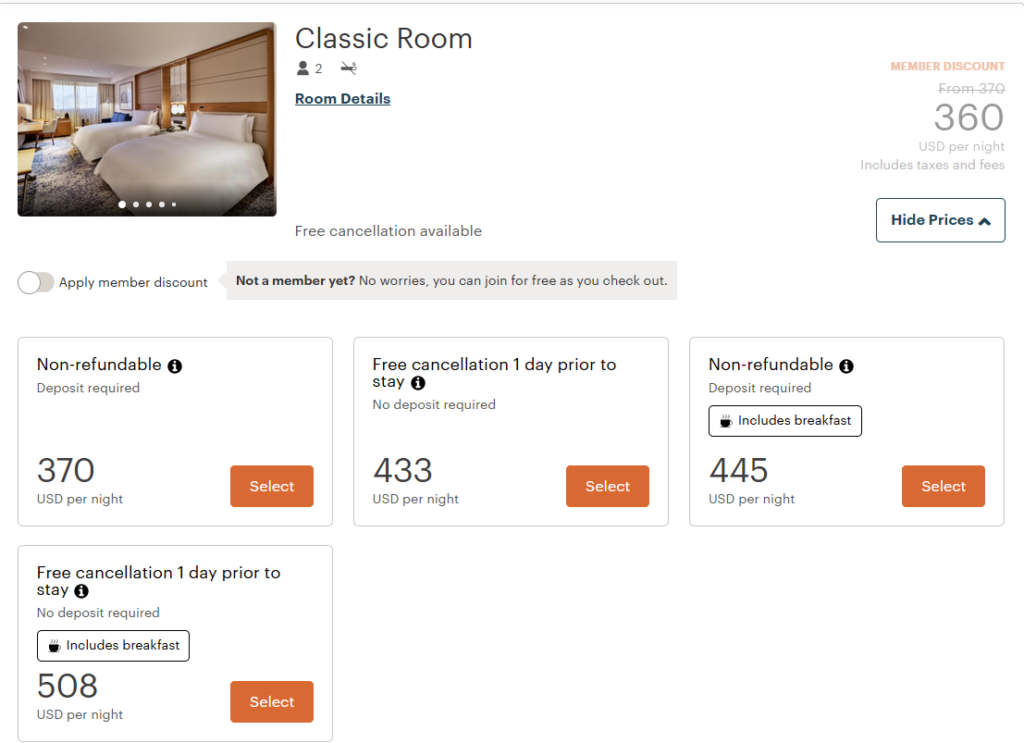 In Capital One's Price Match Guarantee T&C, there's no language that differentiate regular hotel/Premier Collection bookings through Capital One Travel. This might be updated, and it's to be seen in practice if Capital One would honor it since Premium Collection comes with extra benefits or if it'd count as exact same booking.
Conclusion
Capital One Premier Collection's launch is lukewarm, and I'd suggest waiting for it to develop more and include a lot more properties worldwide. One major disappointment is that you can't input your loyalty number to build status, use elite status benefits, and earn hotel points on top of Capital One Miles earned. Hopefully, it will be implemented in the future so that it can compete with Amex FHR/THC. It'd be interesting to see data points on the Price Matching feature, however.