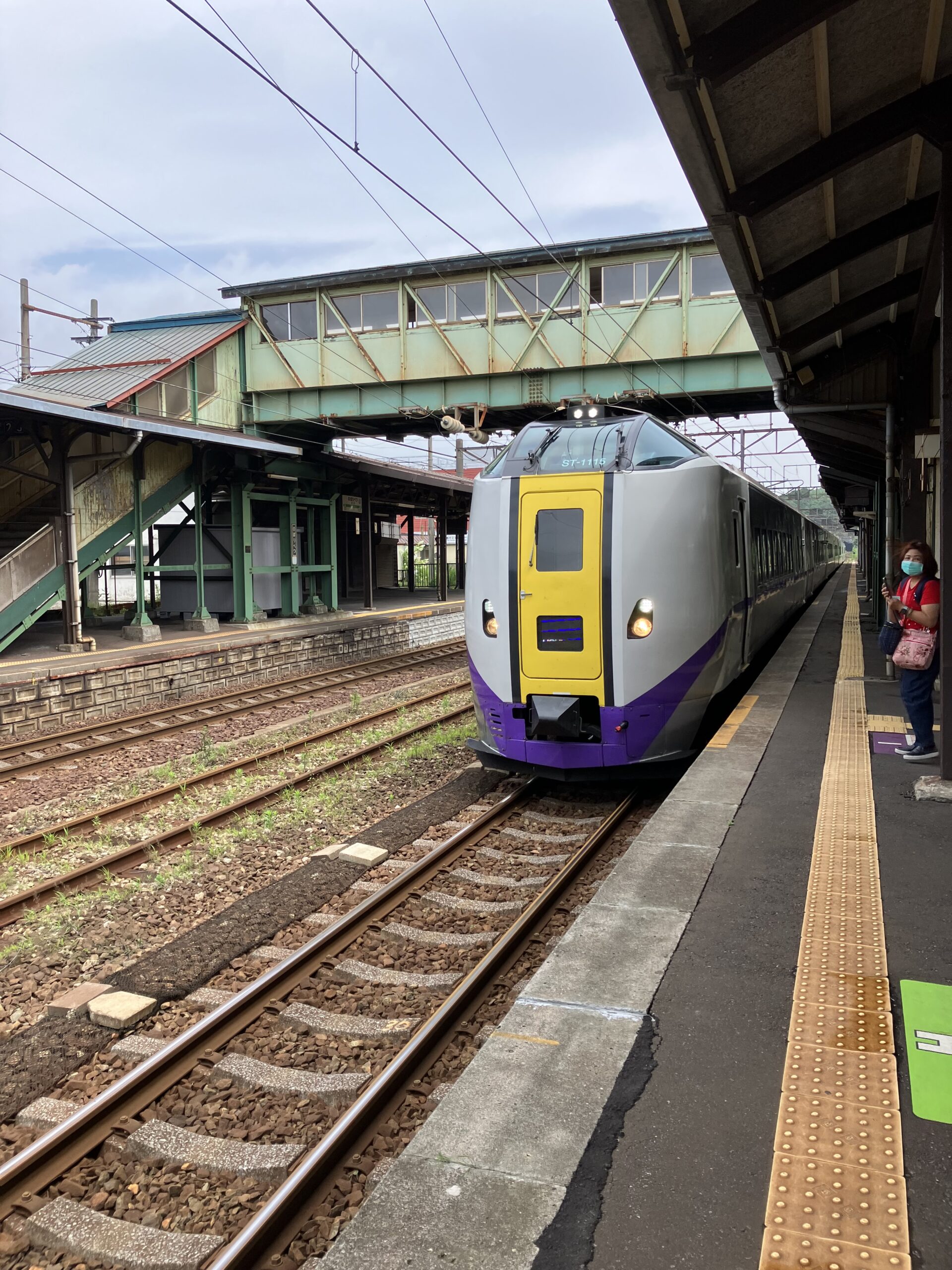 Review: Hokuto Limited Express Train (Noboribetsu-Hakodate)
After spending a night in Dai-ichi Takimotokan at Noboribetsu, I headed down to Hakodate, which concluded the Hokkaido portion of my 5-week Japan trip.
Noboribetsu Station
After checking out of the onsen resort, I waited for a bus that would take me to Noboribetsu JR Station at the stop dedicated for Dai-ichi Takimotokan. The bus schedule is listed on the bus stop's sign, and it arrived promptly.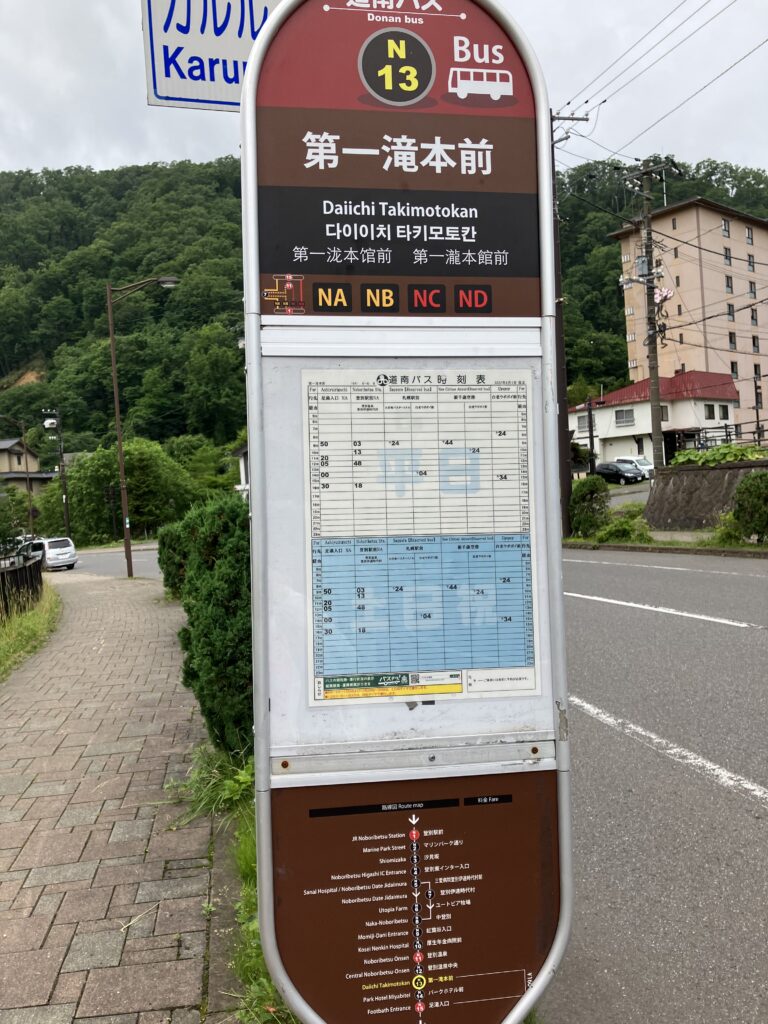 I bought a one-way ticket to Hakodate for around 5000 yen at the ticket counter. Credit cards are accepted!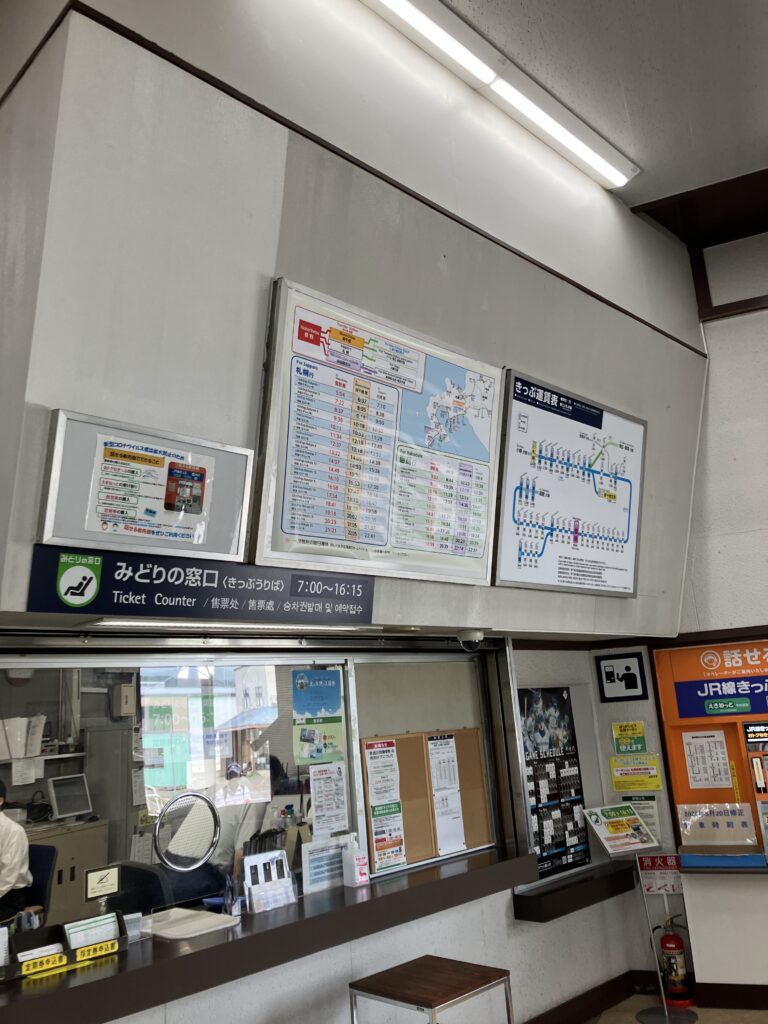 Noboribetsu JR Station is quite barebones, and there's no shops other than vending machines. So, if you're looking to have snacks with you for the train ride, I recommend buying them in Noboribetsu first.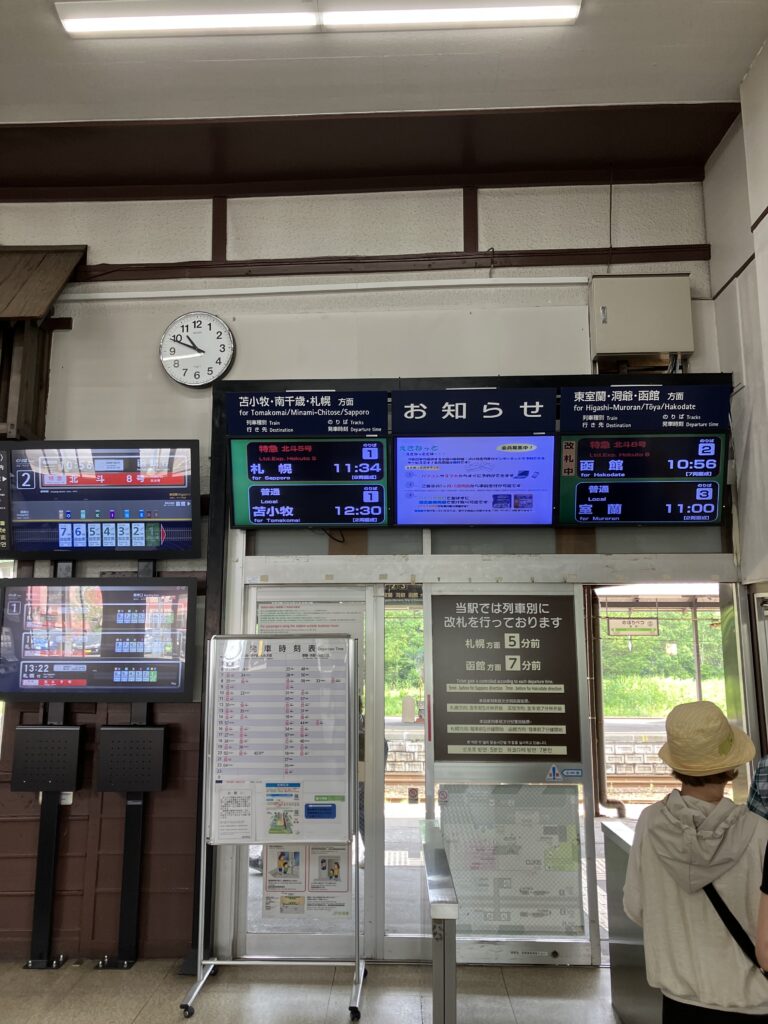 As the train comes, I admired its "Tron-like" futuristic look of the train's front. Despite its appearance, limited express train is slower than a typical bullet train (shinkansen). As of now, train travel in Hokkaido is slow compared to mainland Japan since the end-point for bullet trains are in Hakodate, Hokkaido's southernmost city.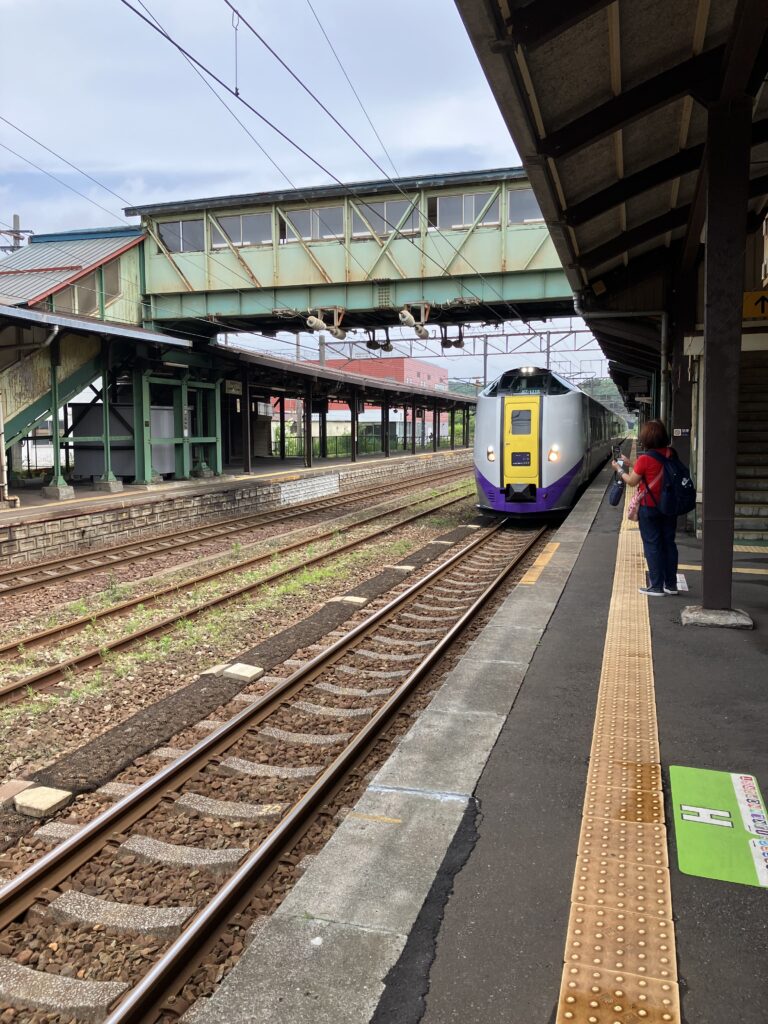 Hokuto Limited Express is in service between Sapporo and Hakodate.
Hokuto Limited Express Train Ride
The journey from Noboribetsu to Hakodate took roughly 2 hours and 30 minutes. Seats are pretty comfortable with plush headrest, and there weren't as many passengers onboard. I pretty much had the whole row to myself.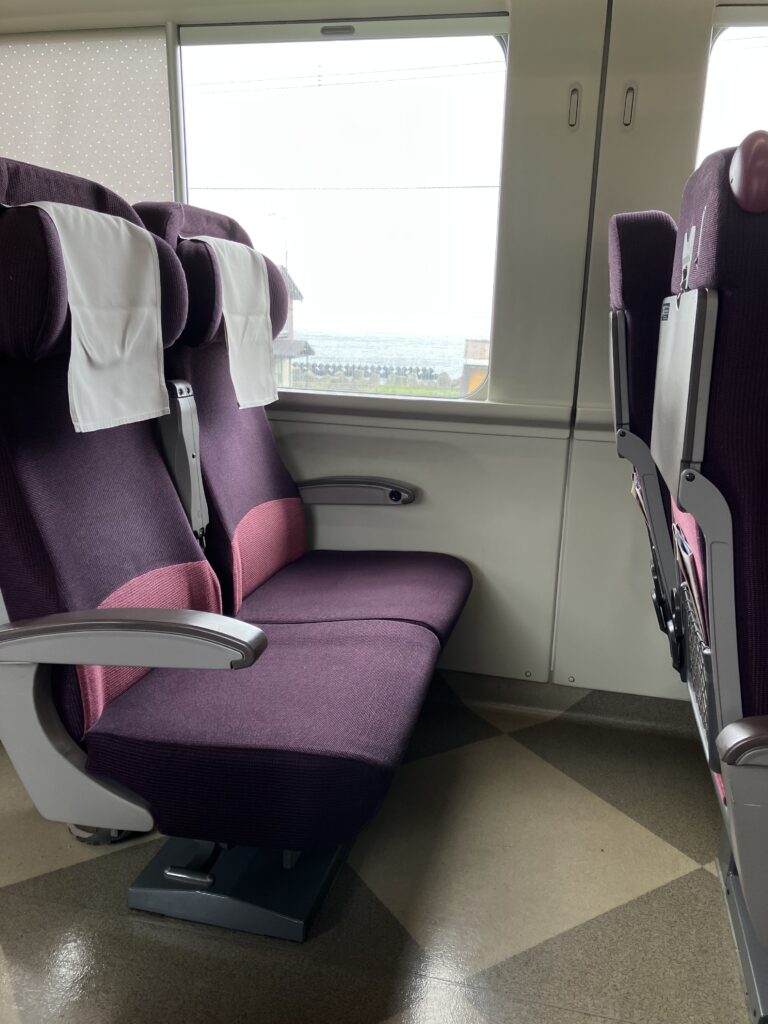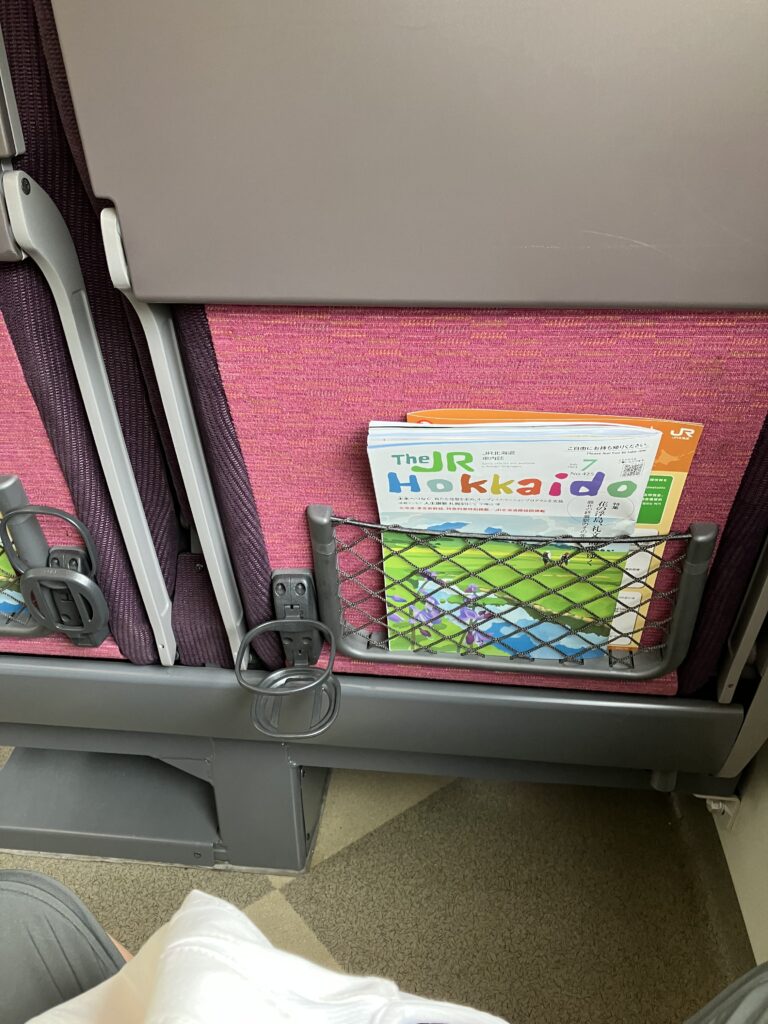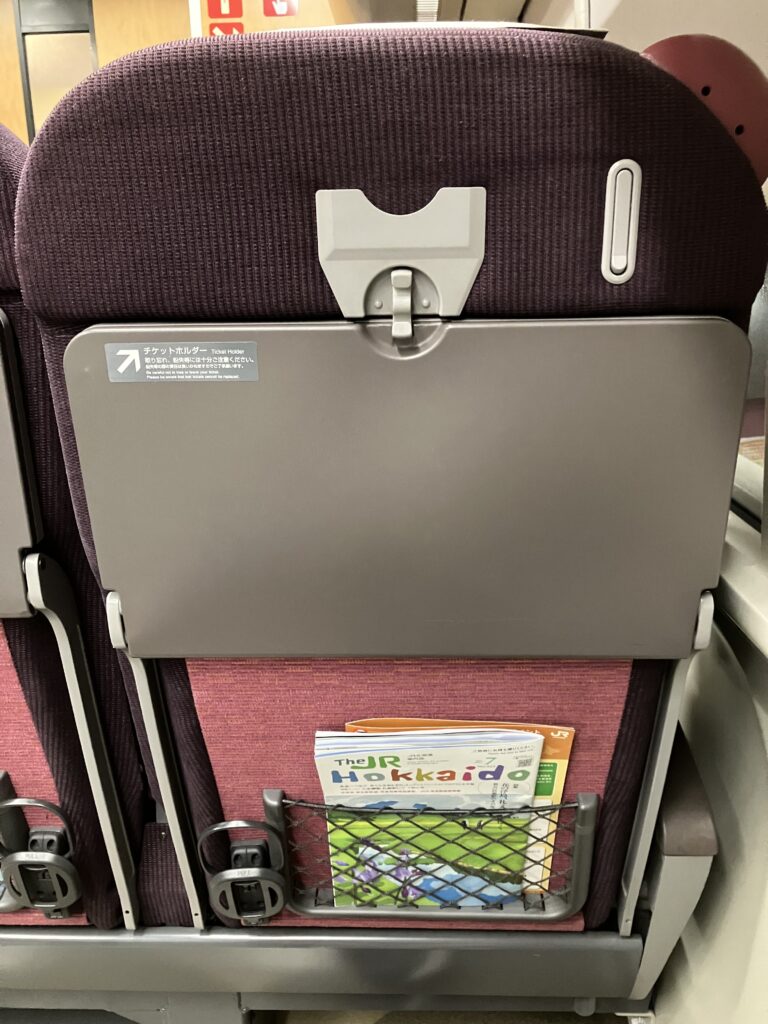 There are no food and beverage services onboard, so you'd need to buy your own snacks before getting on the train.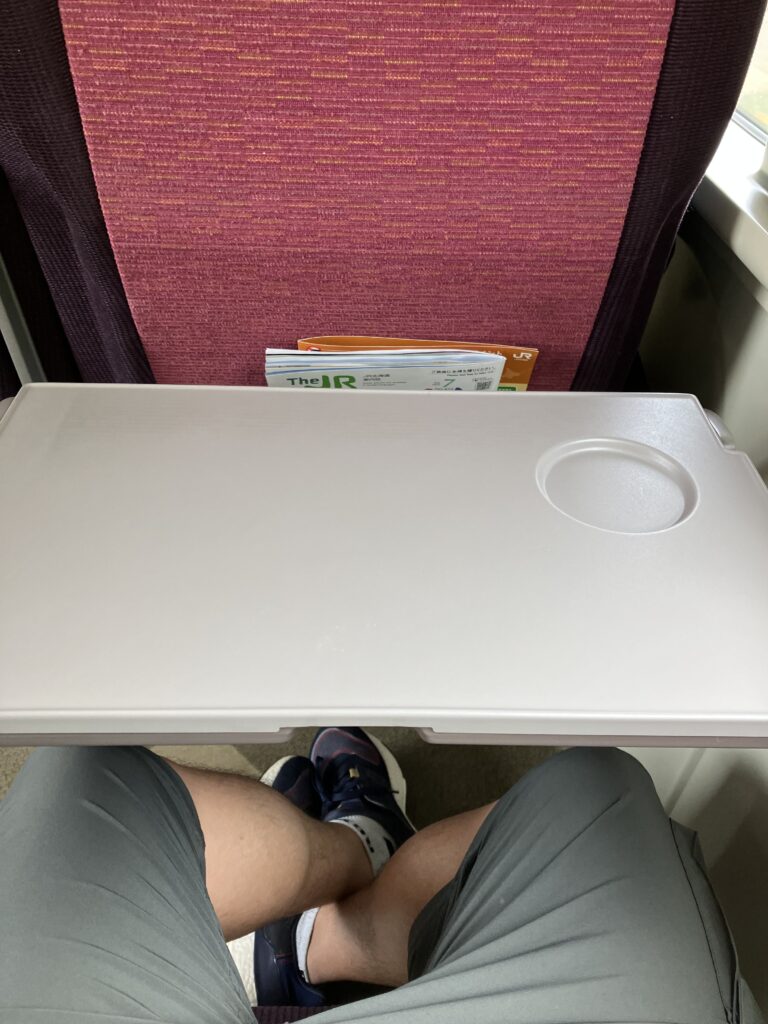 Hokkaido wildreness can be seen from the train ride, but I found most of them to be forgettable. I dozed off for most of the ride thanks to the white noise. While Wi-Fi was available, I found them to not work as well, possibly because we're riding through rural areas.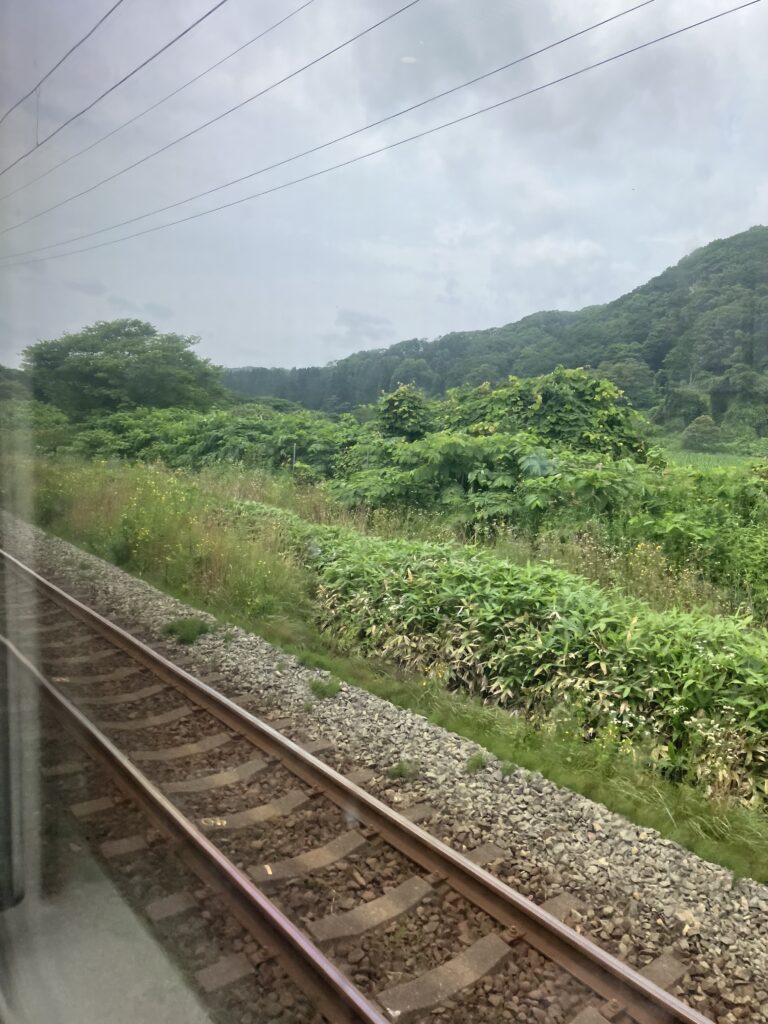 Restrooms are available inside the train.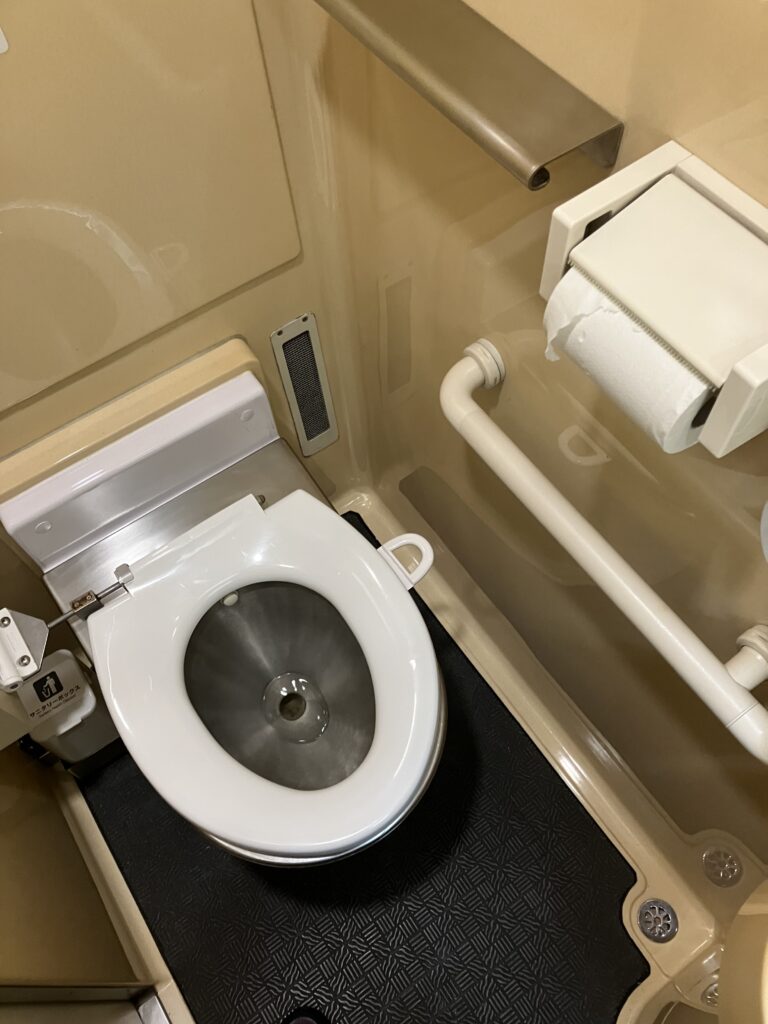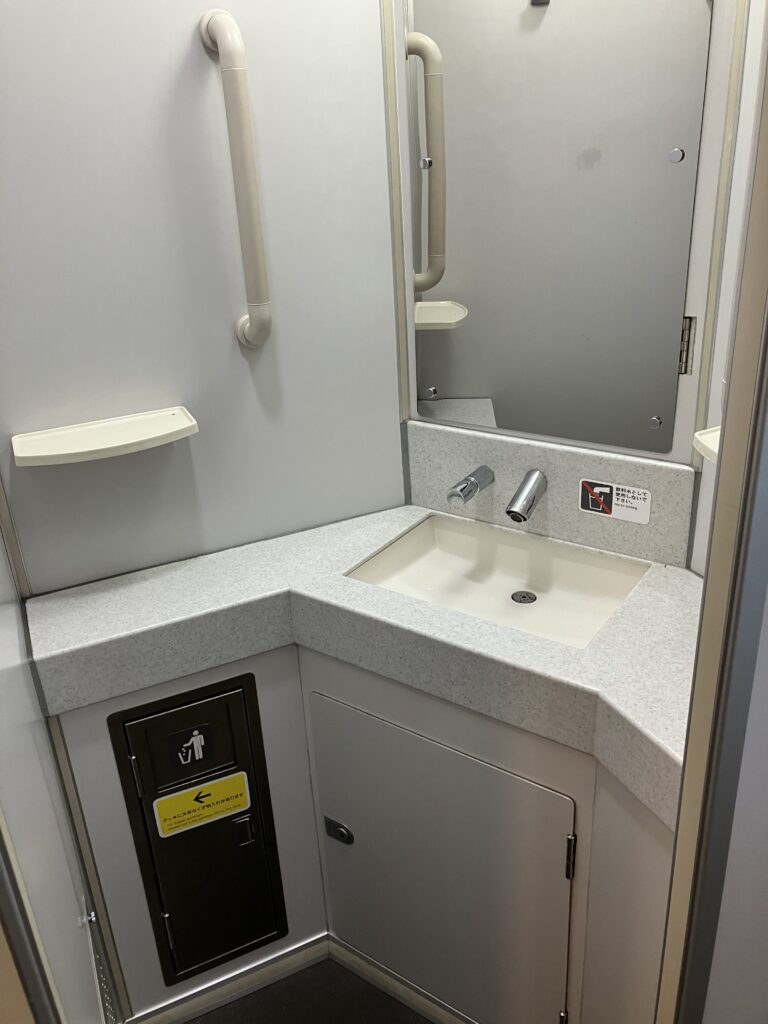 For men, there's a urinal room available for quicker use.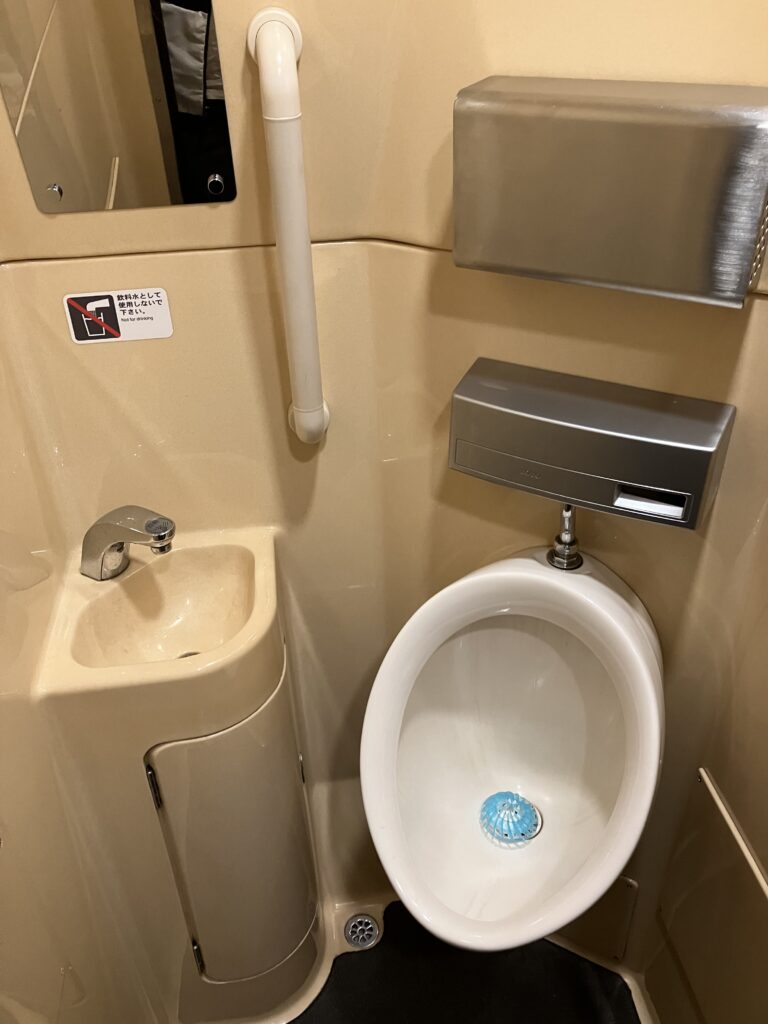 Conclusion
While train travel in Hokkaido is limited, the Limited Express is one of the major ways to explore Japan's biggest prefecture if you don't wish to drive. While it's not as fast as a bullet train, it still look just as cool! The Hokuto Limited Express in particular, is great for routes to some of Hokkaido's prominent cities like Sapporo and Hakodate. At the same time, you can also enjoy a brief stopover midway in an onsen town like Noboribetsu, and/or learn more about Ainu (indigenous Hokkaido people) culture in Upopoy at Shiraoi.