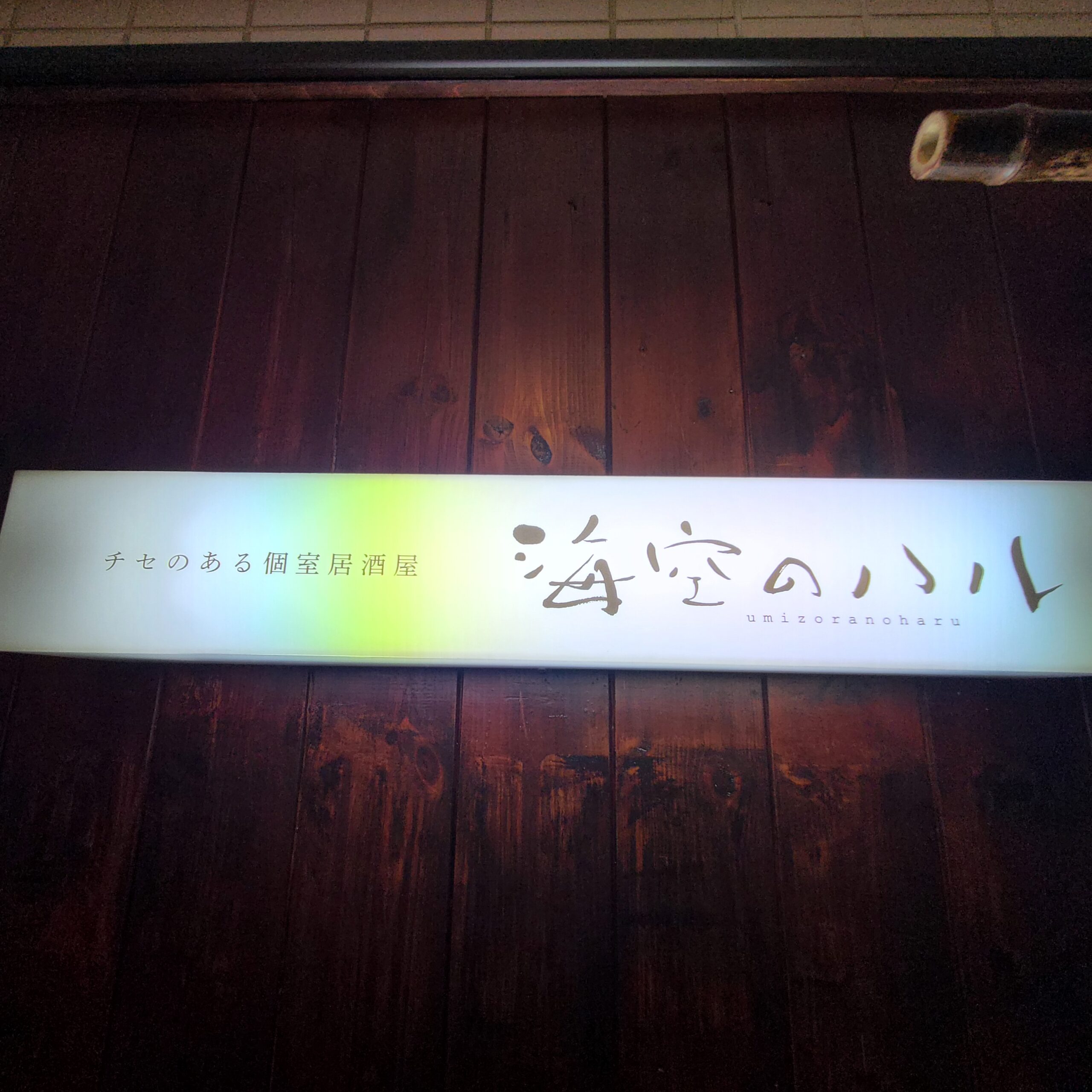 Review: Umizora no Haru- Ainu Cuisine in Sapporo
A piece of media that inspired me to travel to Hokkaido is Golden Kamuy. The manga/anime series exposed me to the Ainus, which are the indigenous people of Hokkaido. Ainu culture, including the cuisine, are highly showcased, which made me curious in sample out the dishes one day. After doing a bit of research, I found a place in Sapporo that serves Ainu cuisine that just so happened to be close to where I was staying in Susukino!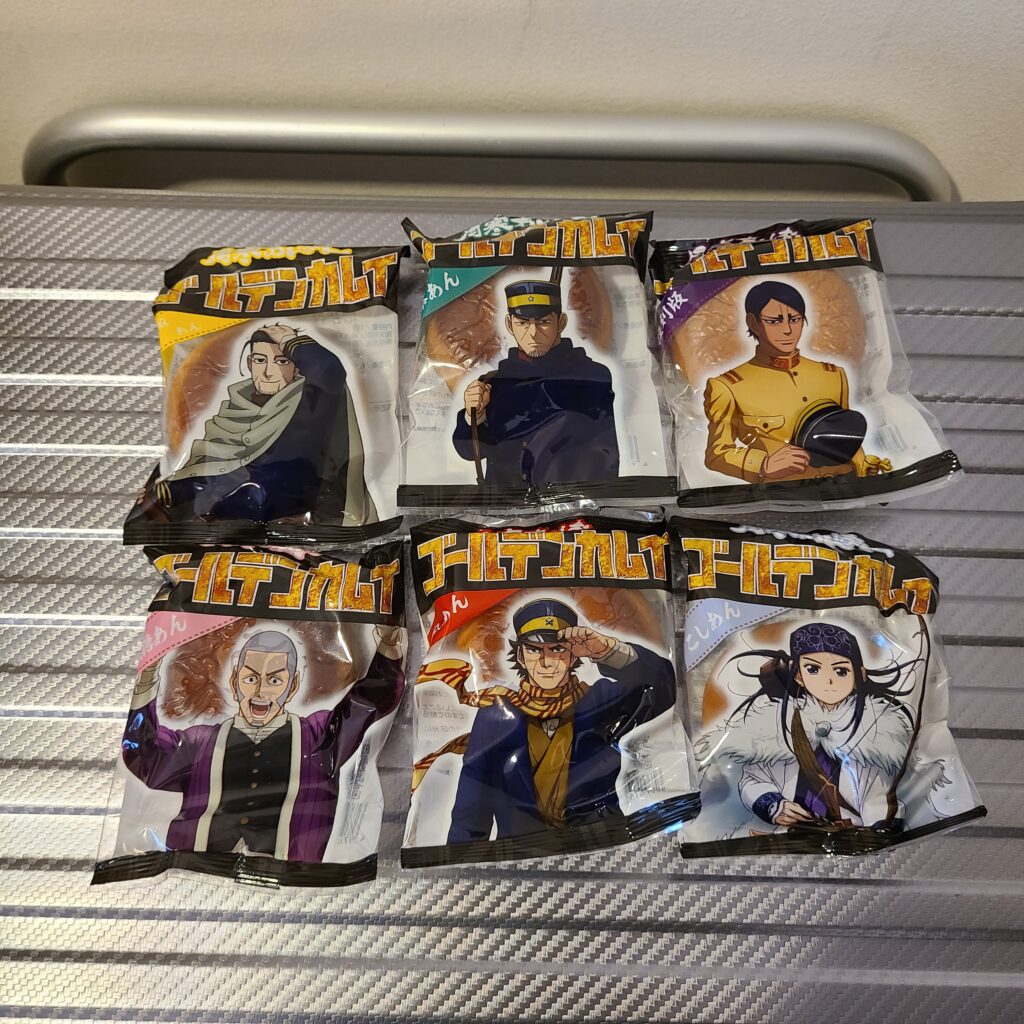 How to Book A Reservation in Umizora no Haru
Reservation is highly recommended for Umizora no Haru as space is limited, especially for the chise seating, which emulates Ainu homes. As a non-Japanese speaking tourist, I recommend contacting your hotel to help with reservation since their online reservation system is in Japanese. For my case, the Holiday Inn helped me booked a reservation.
But, if you do speak and read Japanese very well, then you may try using Hot Pepper. They may even offer discounts and let you choose your preferred seating on your own, subject to availability.
The place only opens from 5pm-11pm, so make sure to have a free dinner time slot ready when planning to eat here.
Umizora no Haru- Location
Umizora no Haru is located in an "F-45" complex in the Susukino district of Sapporo. The building consist of many dining establishments inside. Look for the cracked golden egg!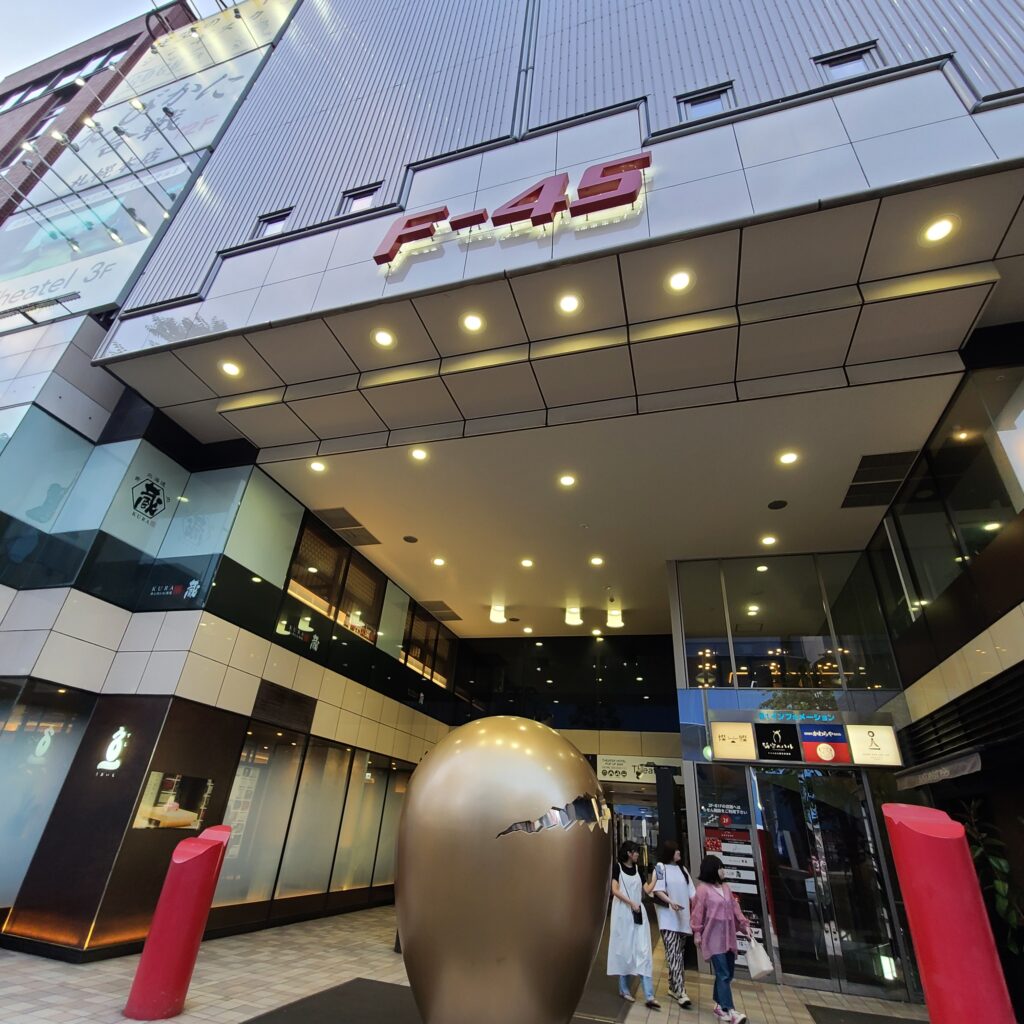 Umizora no Haru itself is located in the B1F floor, 1 level descending from the ground.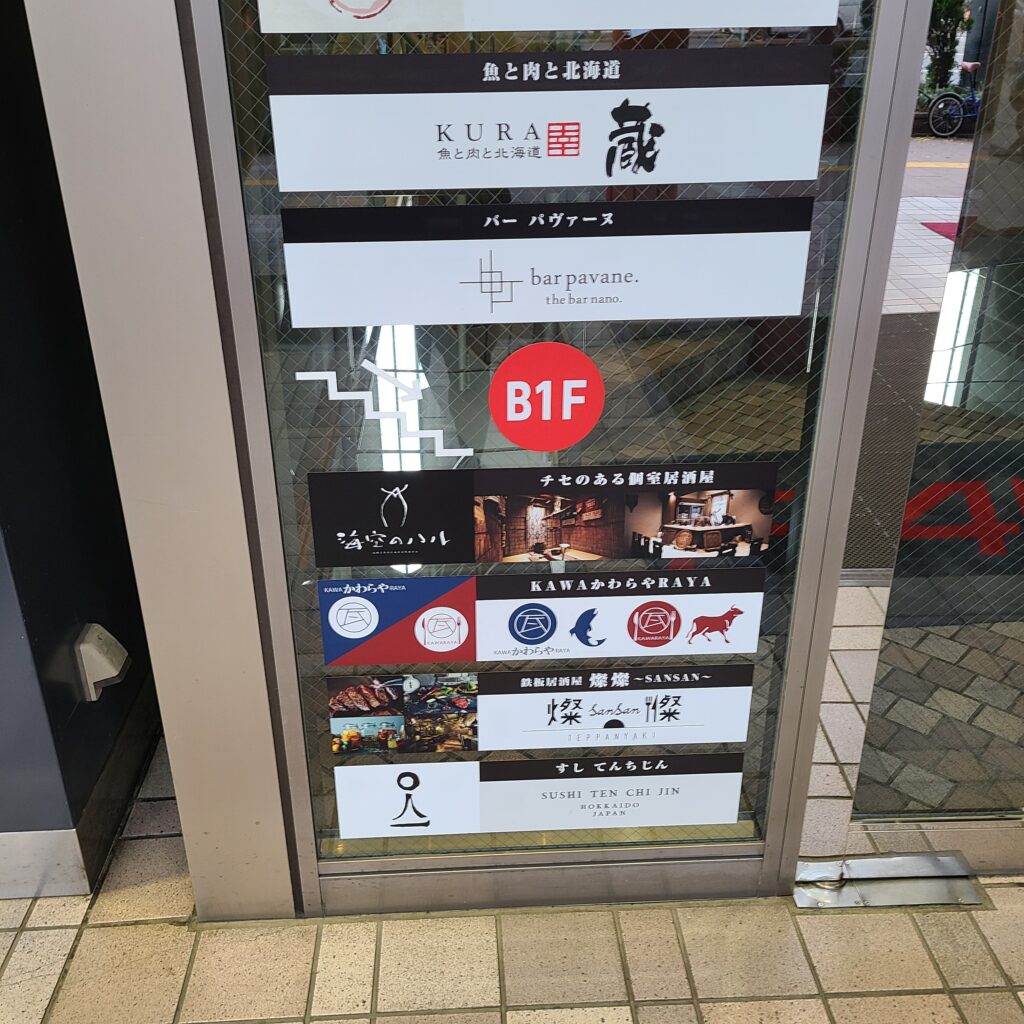 After taking the stairs down, I almost didn't see it since the entrance is very unassuming. But, below is what the entrance to the restaurant is like.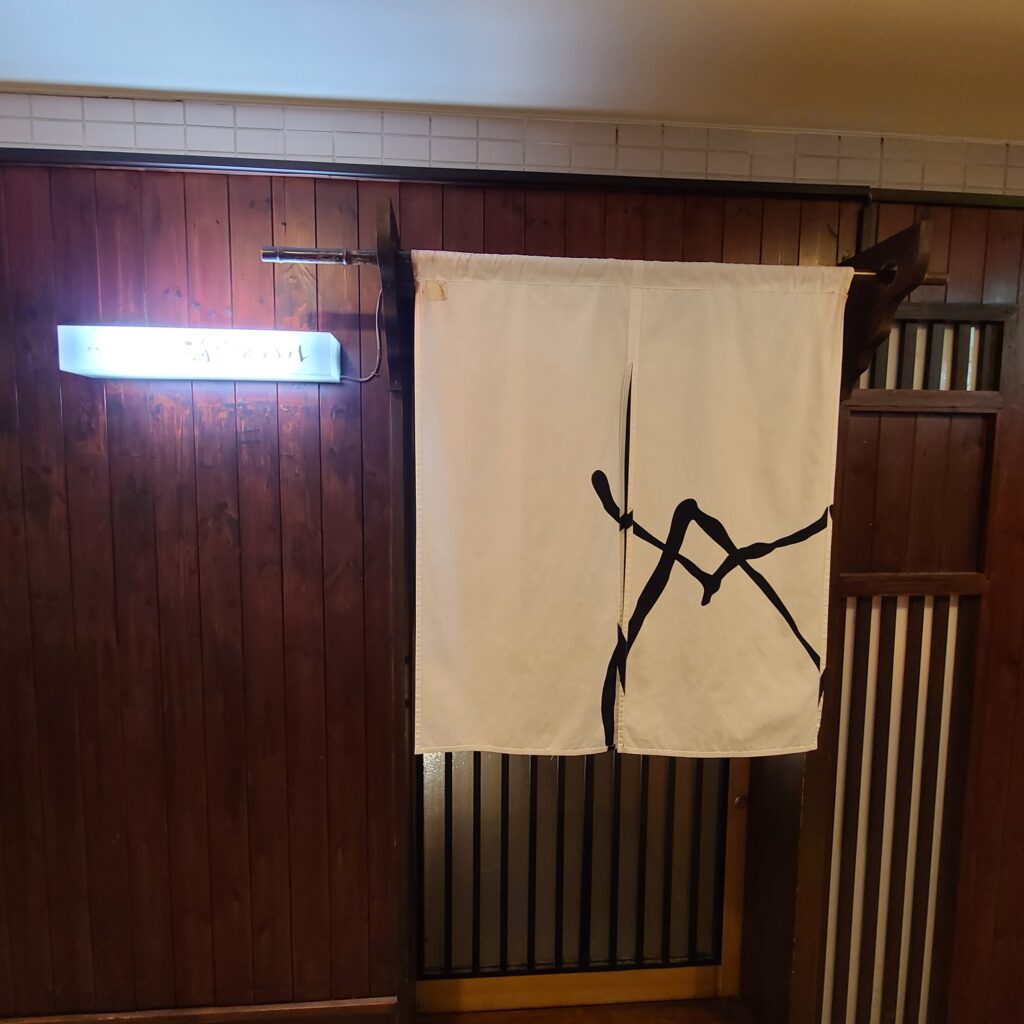 The staff inside spoke only Japanese, but I was lucky to have one of them speak basic English that they were able to confirm my reservation. I could only get counter seating during my visit. You can see Ainu designs inside the restaurant. Bears are important animals in Ainu culture.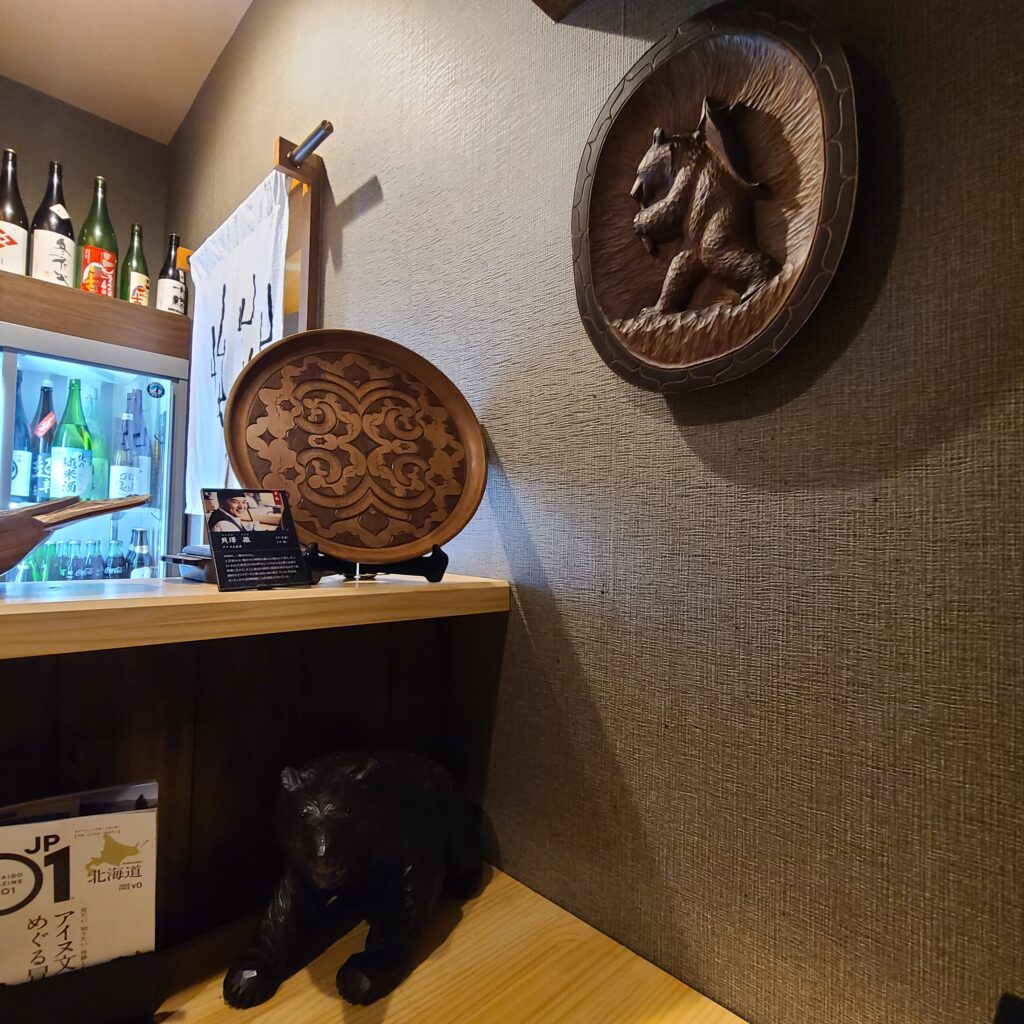 Ainu Cuisine from Umizora no Haru
Umizora no Haru is an izakaya where you can order drinks and small platter sets. Very informal vibes all around. The place serves the more conventional Japanese items as well, but the main draw was the unusual Ainu cuisine. Thankfully, they have English menu available. I enjoy that their grandest set references Golden Kamuy.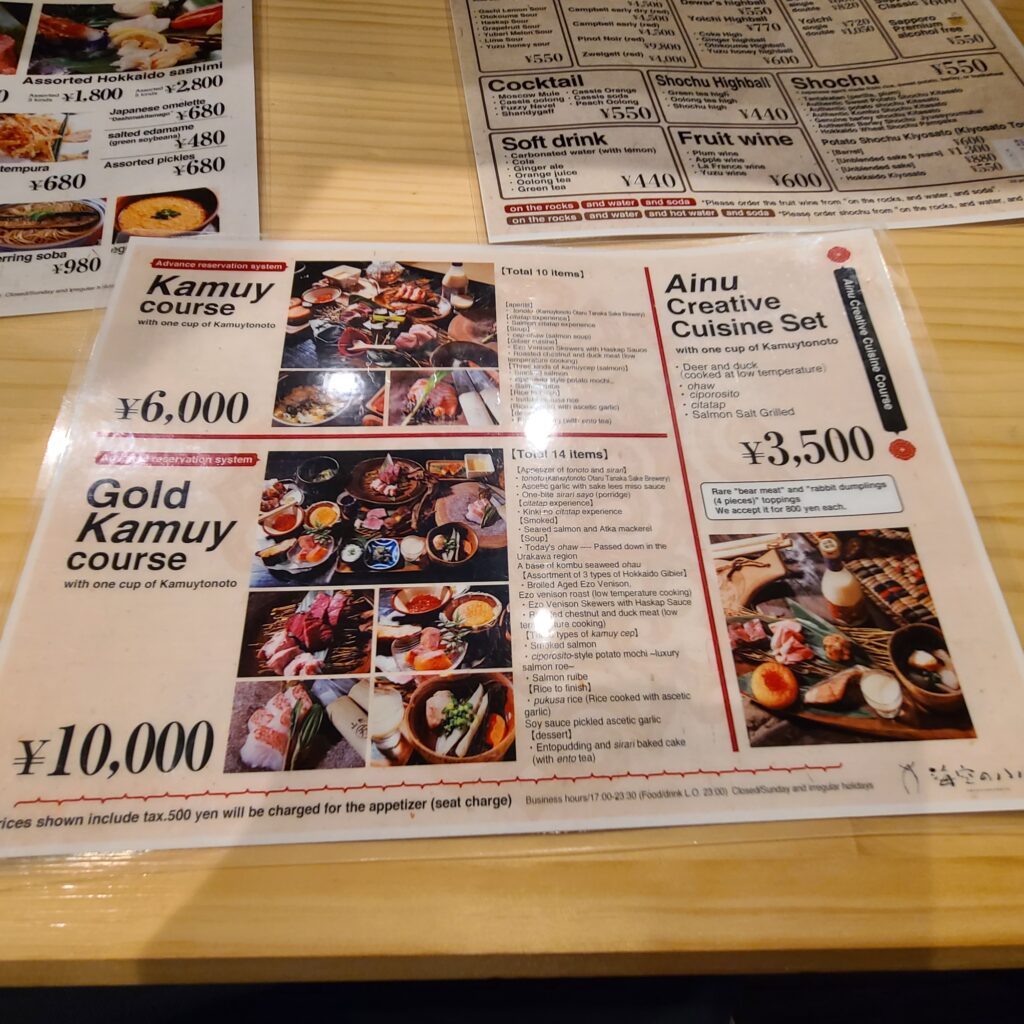 Since I was eating by myself, I ended up ordering the Ainu Creative Cuisine Set. While there are bigger sets, I wasn't sure if I'd be able to finish them considering that I had no idea what to expect from Ainu cuisine.
On top of the cuisine set, I ordered a separate small platter of bear meat topped with green onions and cooked at rare temperature, for 800 yen extra. They came first before the main courses. After all, it won't be everyday where I eat bears. The meat texture was interesting. It felt like a hybrid of steak and liver.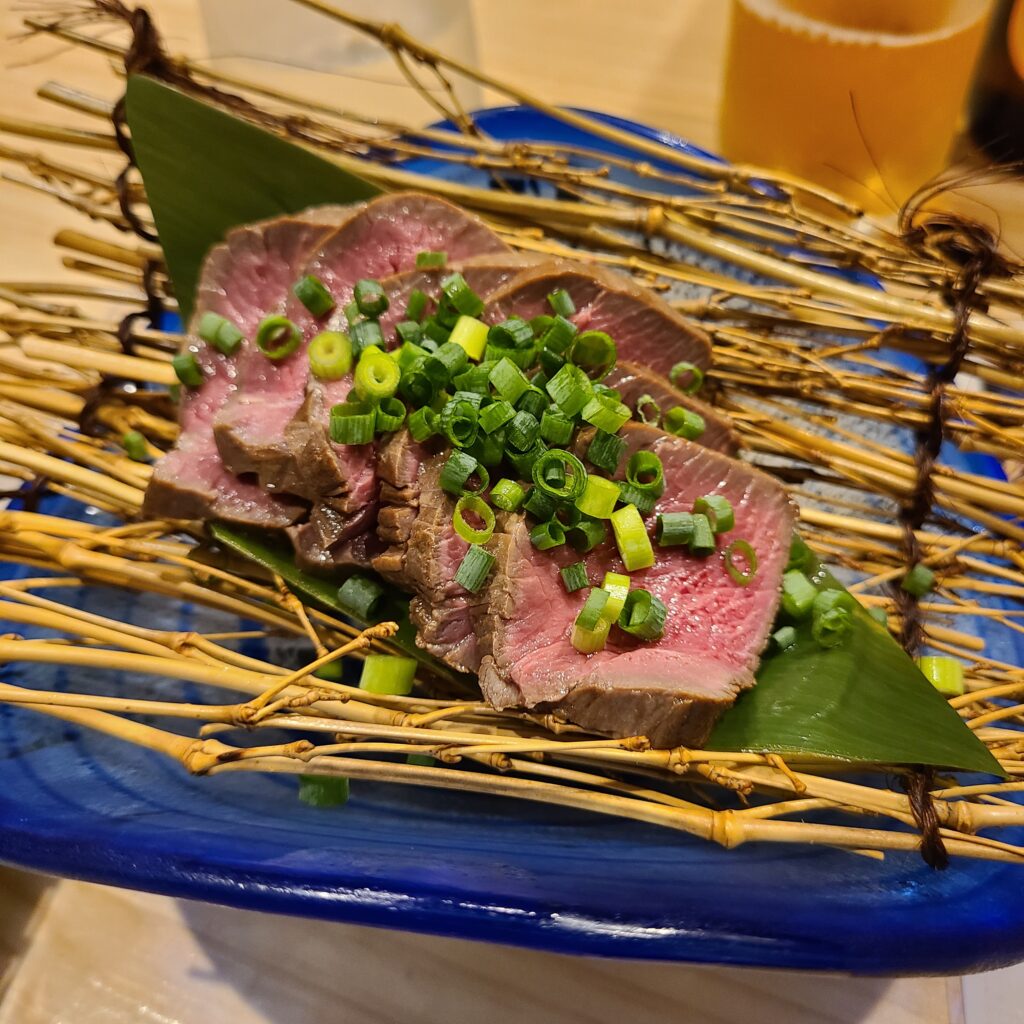 Then came the main set. The set is presented in carved wooden plate with the meat served on top of leaves laid on top of branches. Very cool presentation!
I'll describe the items from the left. First, the bowl contains ohaw, a traditional Ainu soup. To the right of it are deer, duck, and bear, all cooked at low temperature. Soy sauce can enhance the taste. To the bottom of the meats is ciporosito, a mashed potato pancake with fish roe on top. Finally, to the right of the meats, is citatap, which is mixed pounded meat. The Ainu people would pound them with knives, and you could even do so in Umizora no Haru as I found one of the guests did after I ordered my set. I wish I would've done so myself!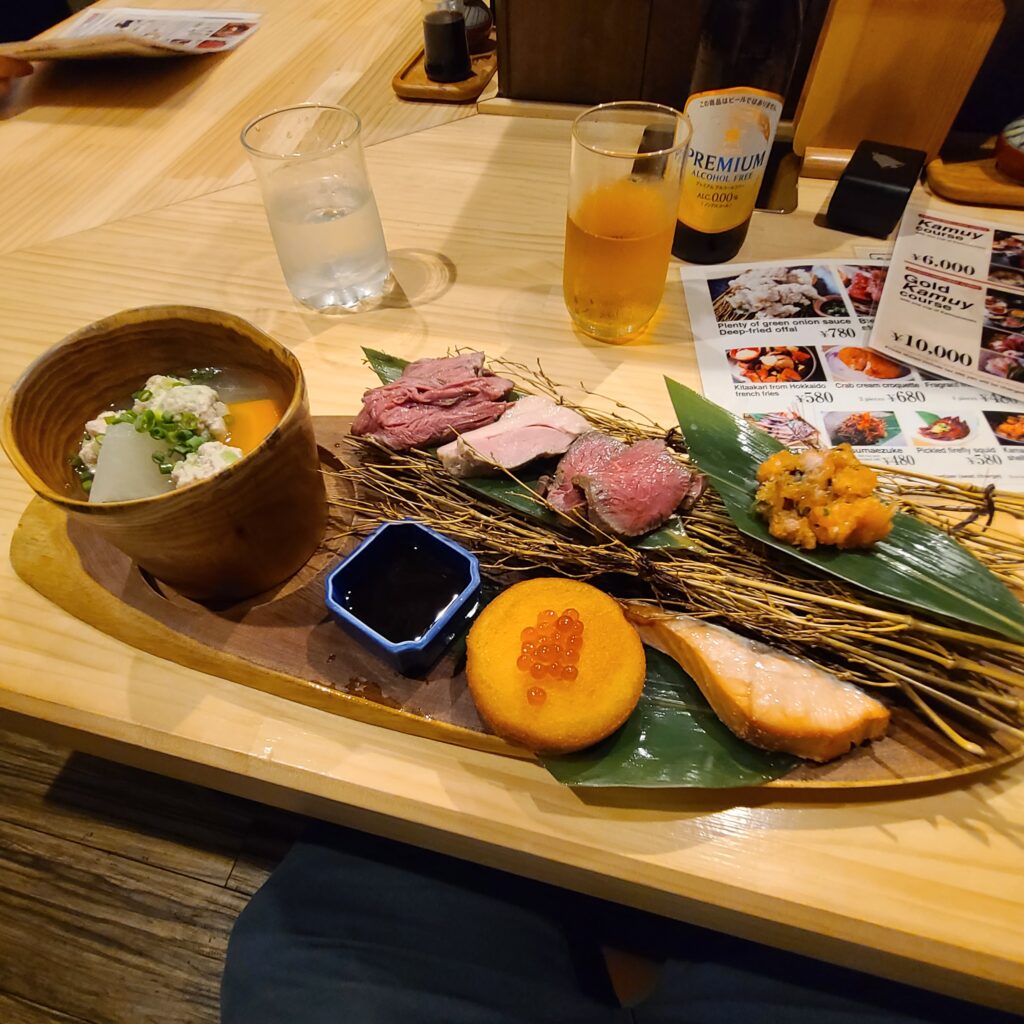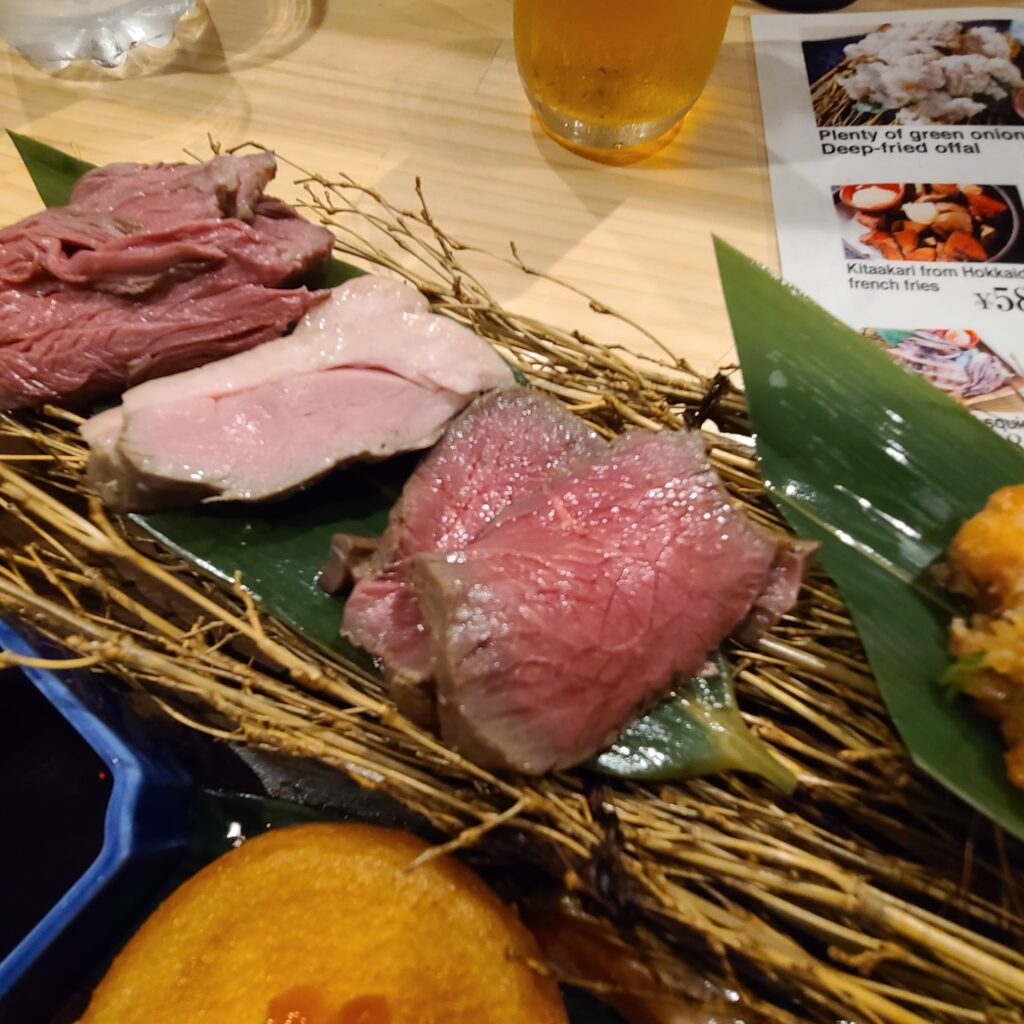 The meats are all very tender, but I think the duck was my most favorite. Although the deer and especially the bear, were interesting as well.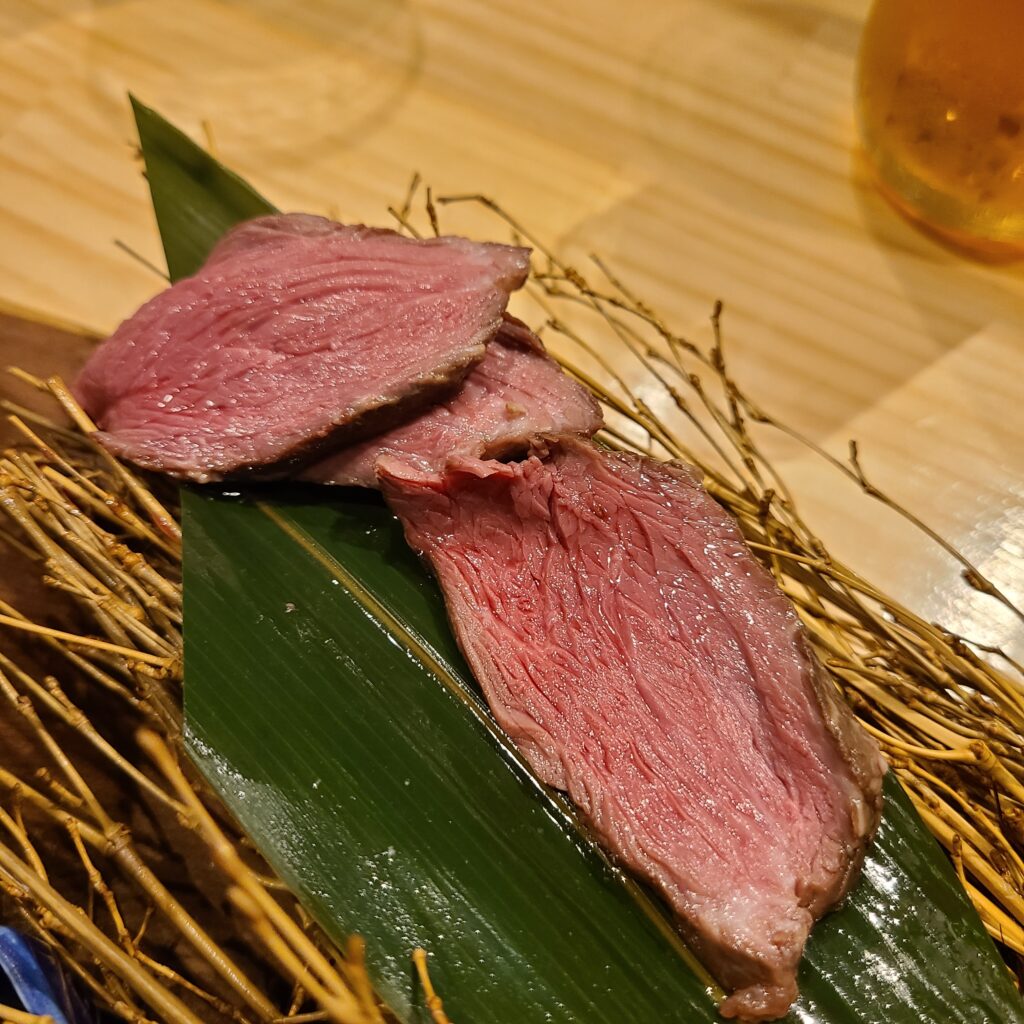 The ohaw soup contains meatballs and vegetables based from fish stock. The meatball felt very gamey, and I think I'd enjoy the soup more if it was a bit saltier.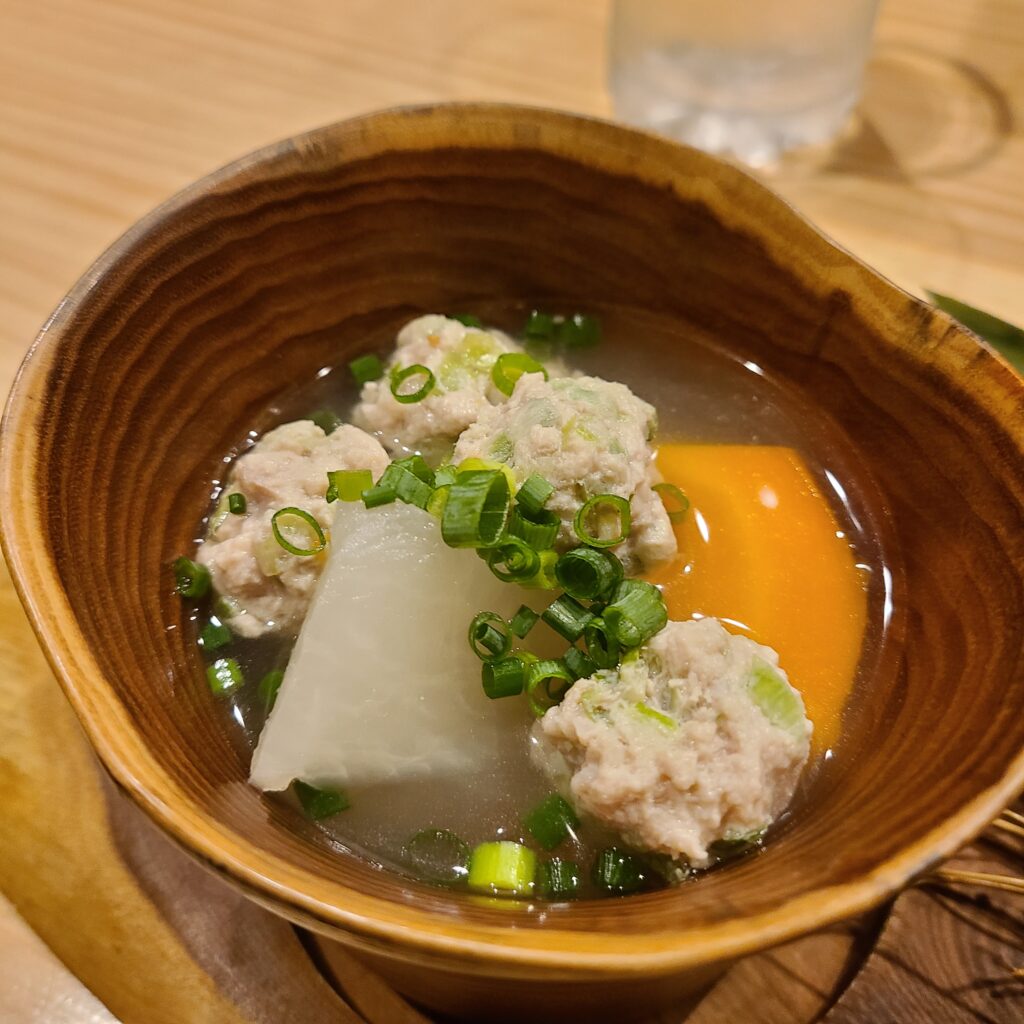 The grilled fish was quite nice. The added salt enhanced the flavor.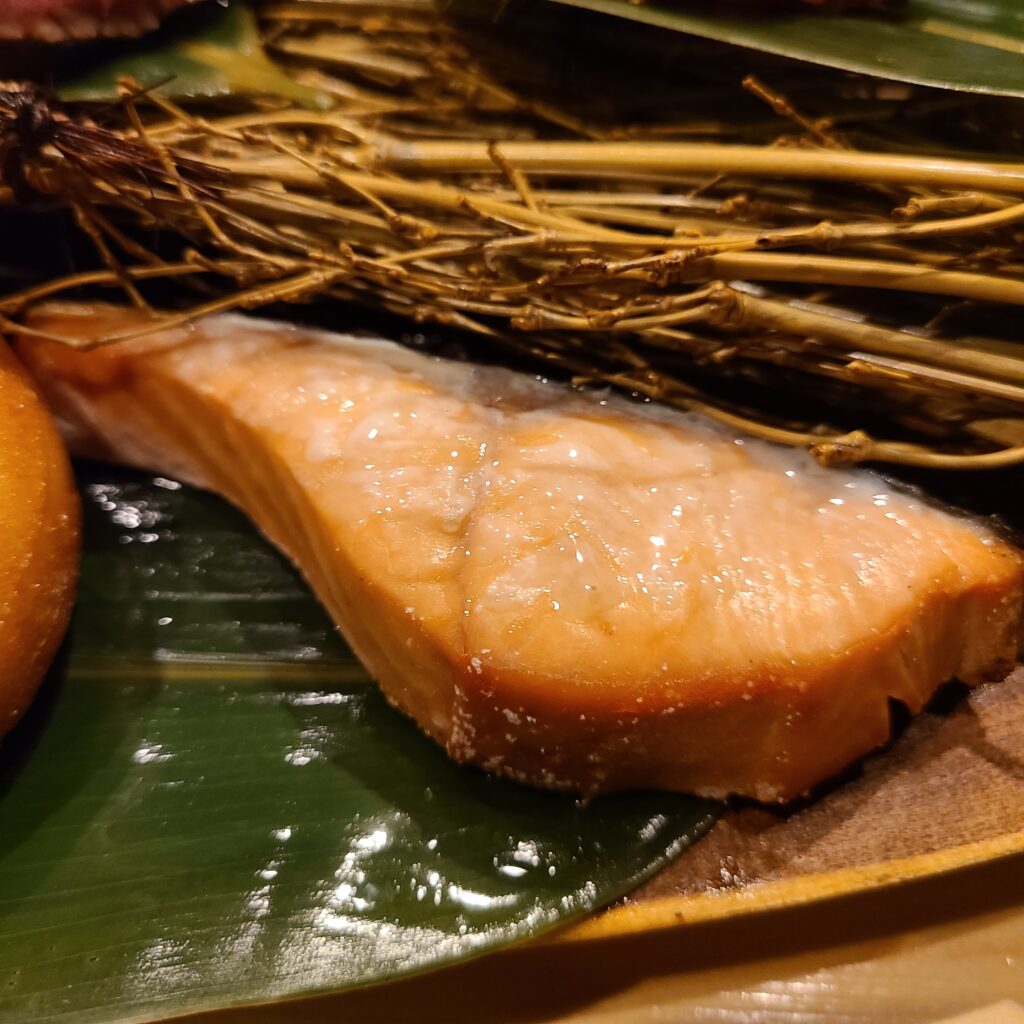 The ciporosito was nice as well. The mashed potato inside the fried layer had textures similar to mozzarella. I could have another one of these.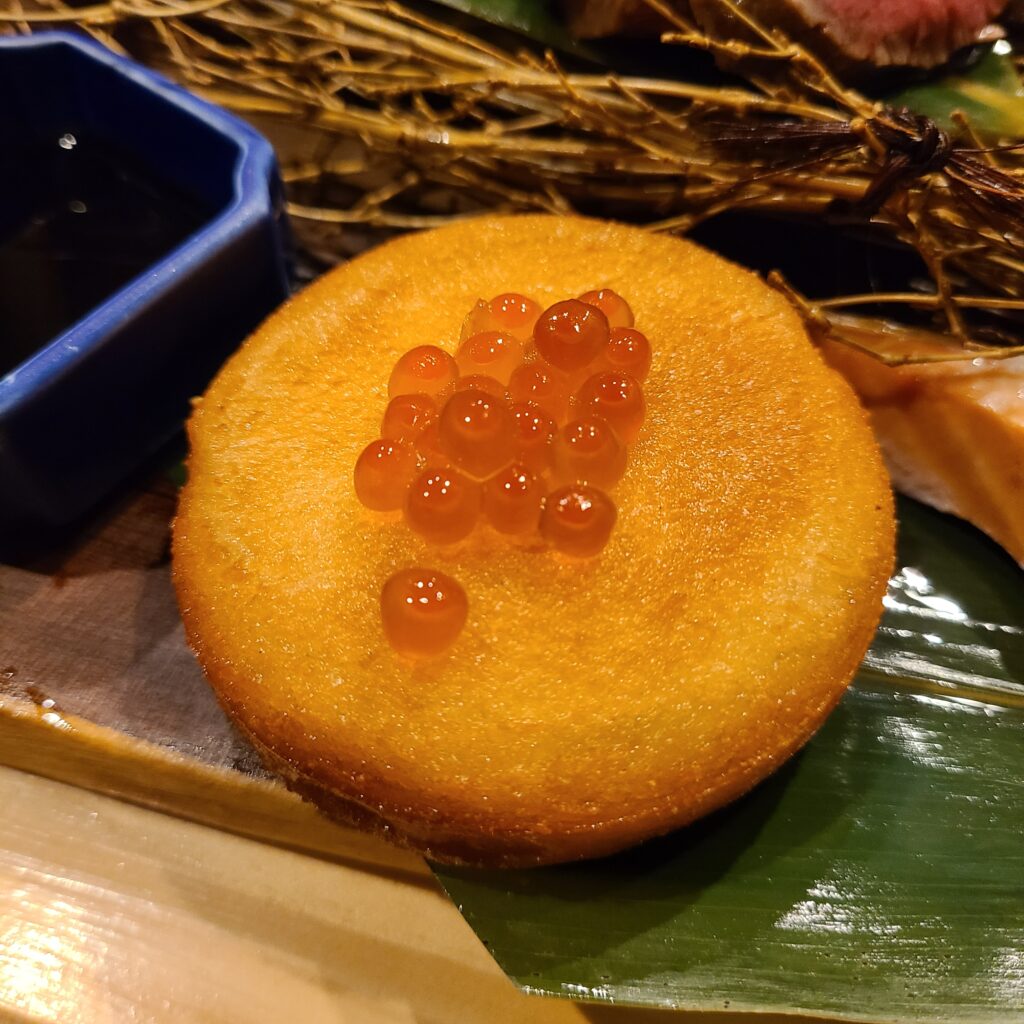 The set came with the Kamuytonoto; translated as Go'd Alcohol in Ainu language. Basically an Ainu sake. It tasted sweet and came with bitter aftertaste.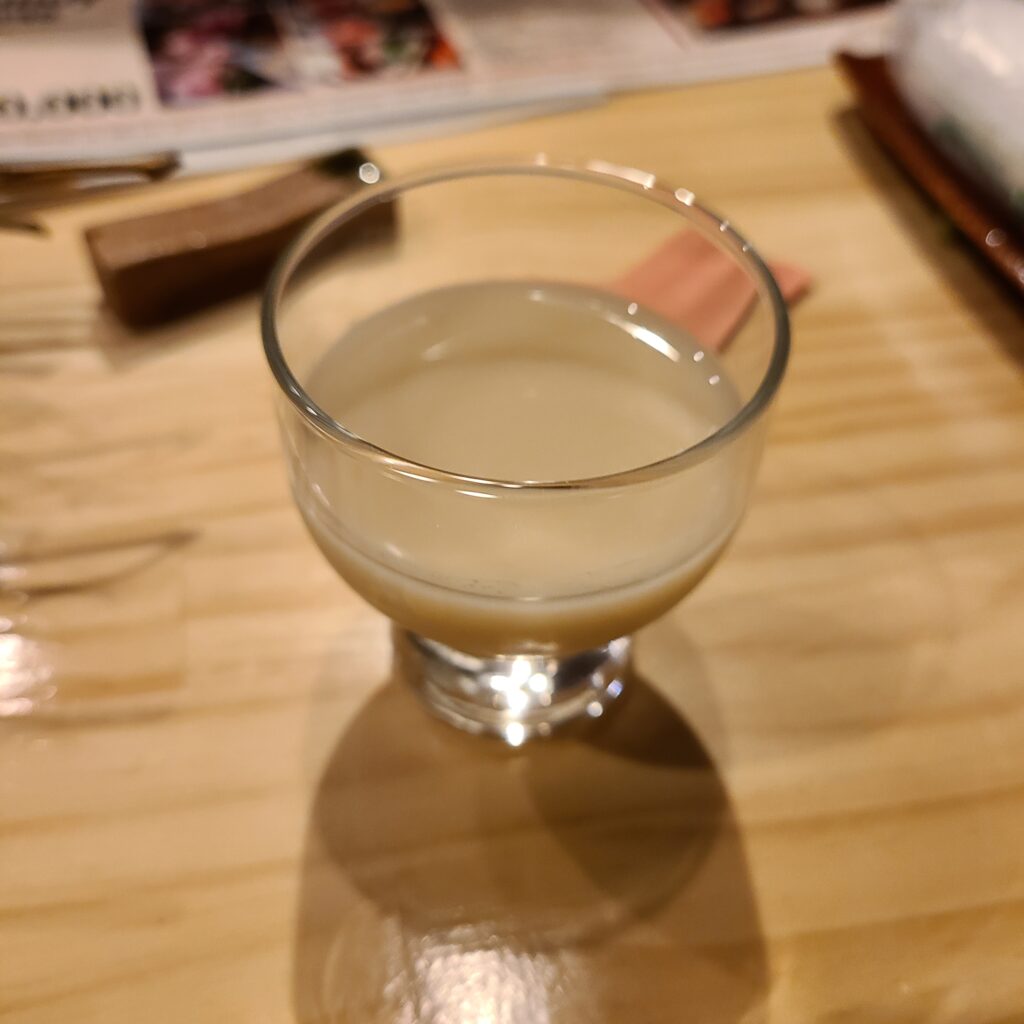 Conclusion
Experiencing Ainu cuisine was a delightful experience. My total bill came out to be around $53, including the service charge and the separate non-alcoholic beer I forgot to mention. Credit cards are accepted here, in which I used my Amex Marriott Bonvoy Business to pay the bills.
It's not as cheap as other eateries that can be found in many places in Japan, but it surely was a unique experience that I was glad to be able to try once. My only regret was not being able to reserve a chise seating to further enhance the whole experience. Golden Kamuy fans would find it neat to try.