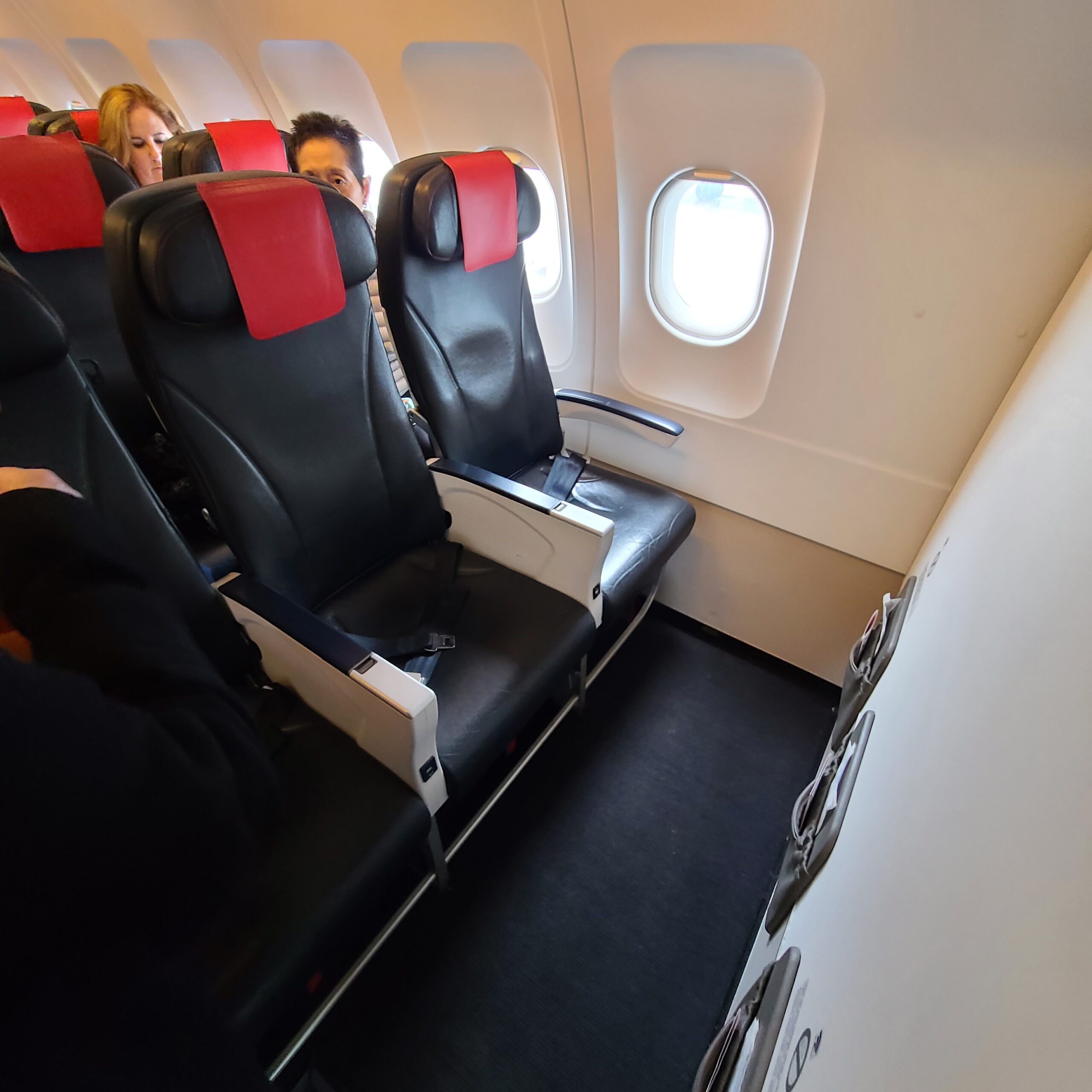 Advertiser disclosure: This post may include affiliate links (including sidebar banners) in which this site may receive compensation if a purchase is successfully made (at no extra cost to you) after being redirected from here. Thank you for your support!
Review: Air France Business Class Airbus A320 (CDG-PRG)
CDG-PRG
Flight No: AF1382
Depart: 09:15
Arrive: 10:55
Duration: 1 hour 40 minutes
Plane: Airbus A320
Seat: 1A
Prague was the first destination of our European trip. After a 17 hour layover coming from San Francisco and staying a night at the airport Moxy, I would finally begin my journey in Europe!
Air France Business Class Airbus A320– Booking
We've booked Air France Business Class with Air France-KLM miles transferred with Amex Membership Rewards & Chase Ultimate Rewards. The miles required per seat may vary since Air France-KLM has a dynamic award pricing model. But, we each booked it for 55,000 miles plus ~$220 in taxes and fees. The final leg to Prague came as part of the package, so it was like two flights in one!
Air France Business Class Airbus A320– Check-in
We left the Moxy at around 6am and used the rail-shuttle CDGVAL to get into Terminal 2F. Security check was a breeze, and we checked out the beautiful Air France Lounge before our flight.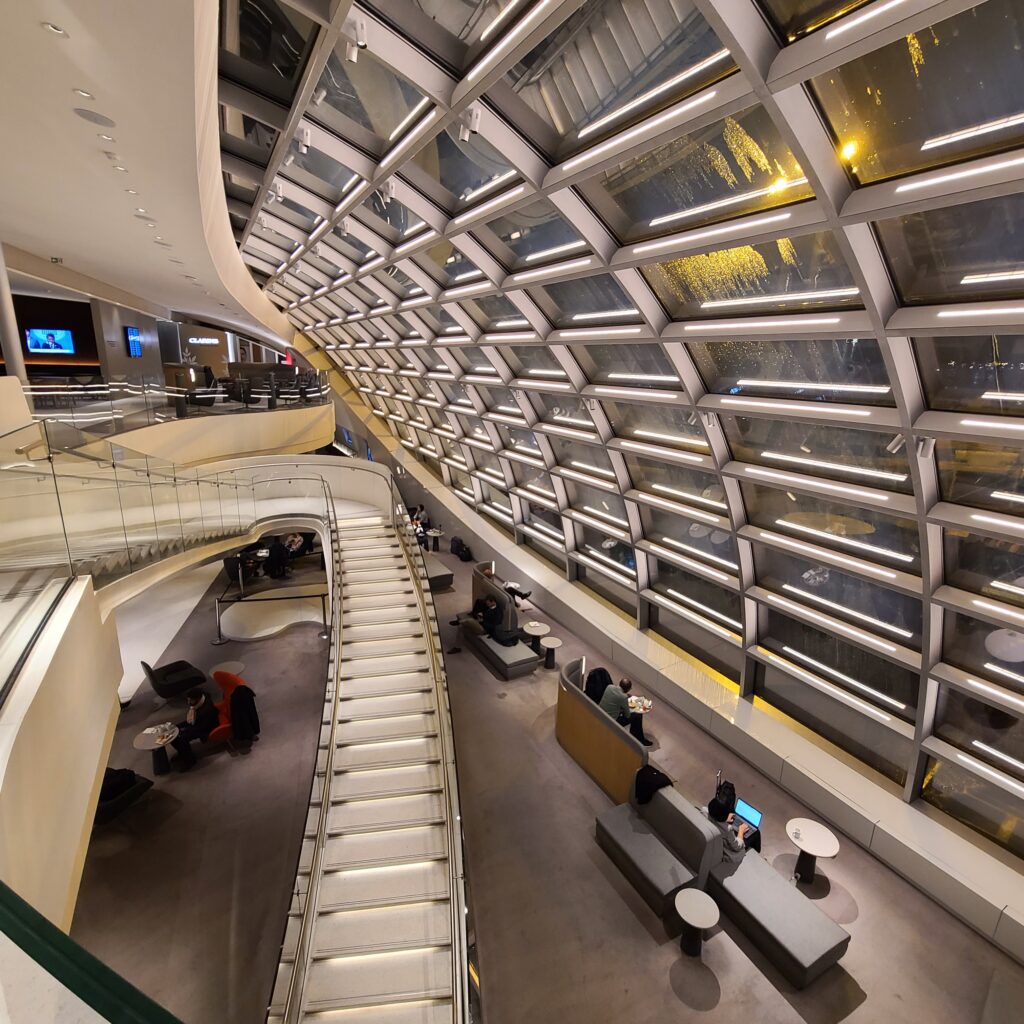 Air France Business Class Airbus A320– Boarding
The boarding gates were packed, and I was glad that we could have a much more calming experience waiting at the lounge. Things proceeded as normal afterwards.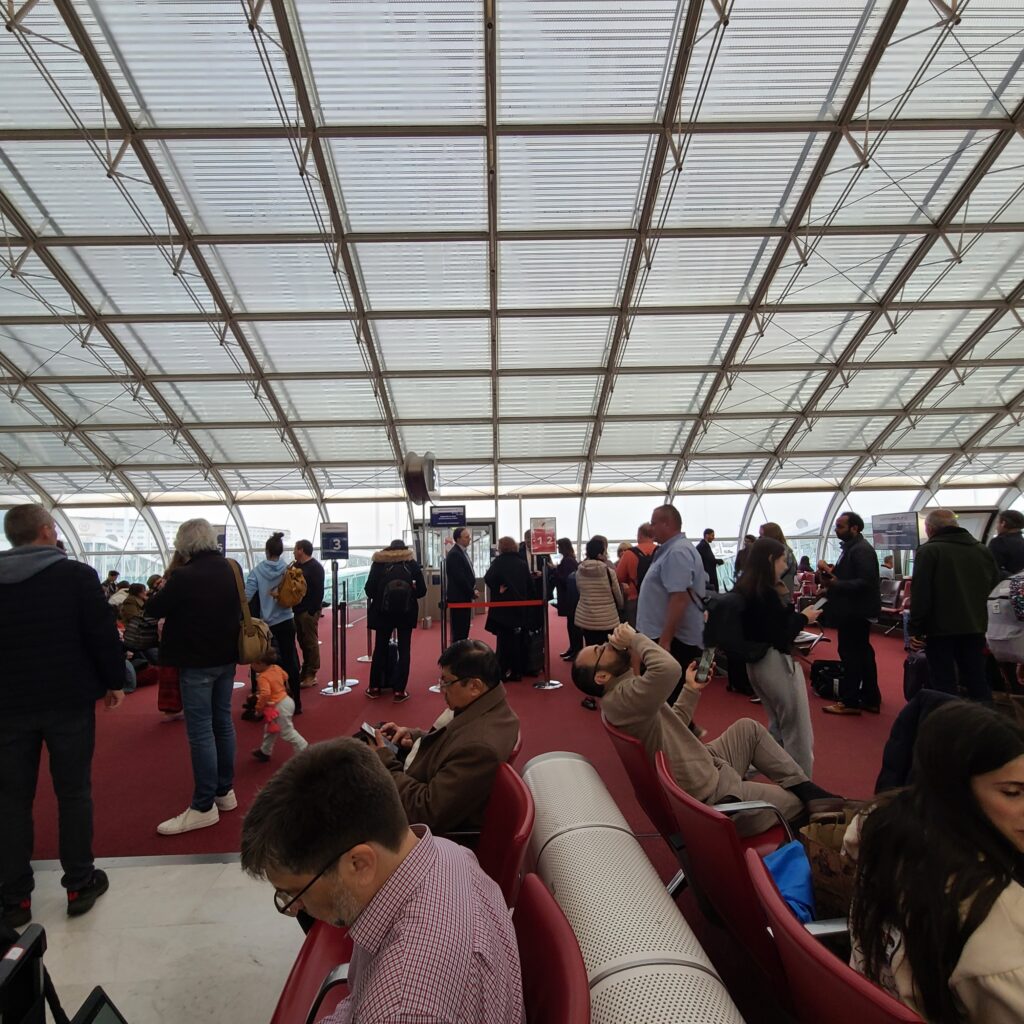 Air France Business Class Airbus A320 Seats
I chose Seat 1A for this flight. Intra-European business class flight seats are pretty much the same as economy class with the exception that the middle seats in business are blocked to create space between passengers and the red flaps on the headrest that don't do anything. I knew and expected this though, but as it comes with the package from booking with Air France-KLM miles, it was pretty much free.
However, I wouldn't recommend business class if you'd be paying cash out of your own pocket since the price can be much higher than economy. You'd pretty much be paying extra only for lounge access, priority boarding, and maybe a slightly better food offerings. Not worth it for such a short flight.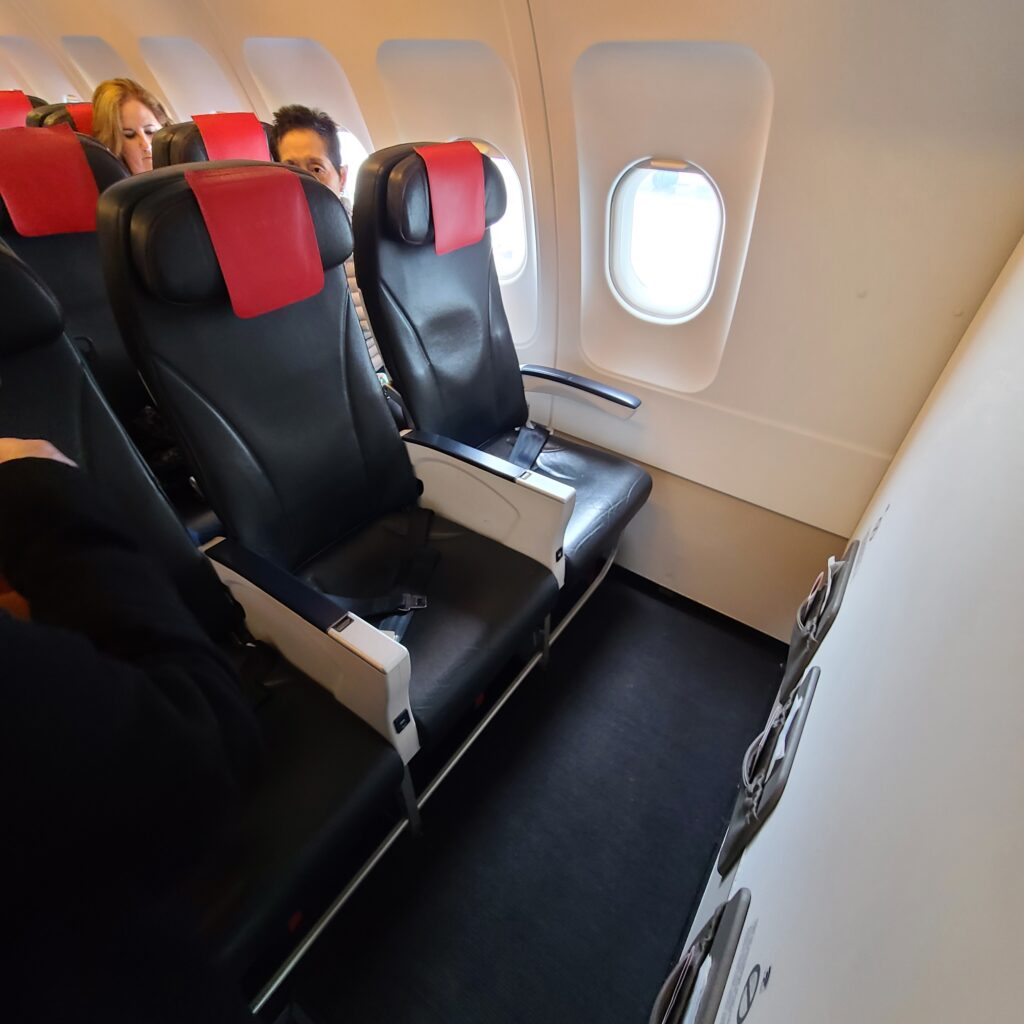 Leg space is good enough for a shot haul flight, though I wouldn't care for the extra leg space from economy on a short flight normally. Bulkhead seat don't seem to provide more leg space compared to the business class seats to the back. The flight attendants then kindly put our backpacks on the overhead cabin.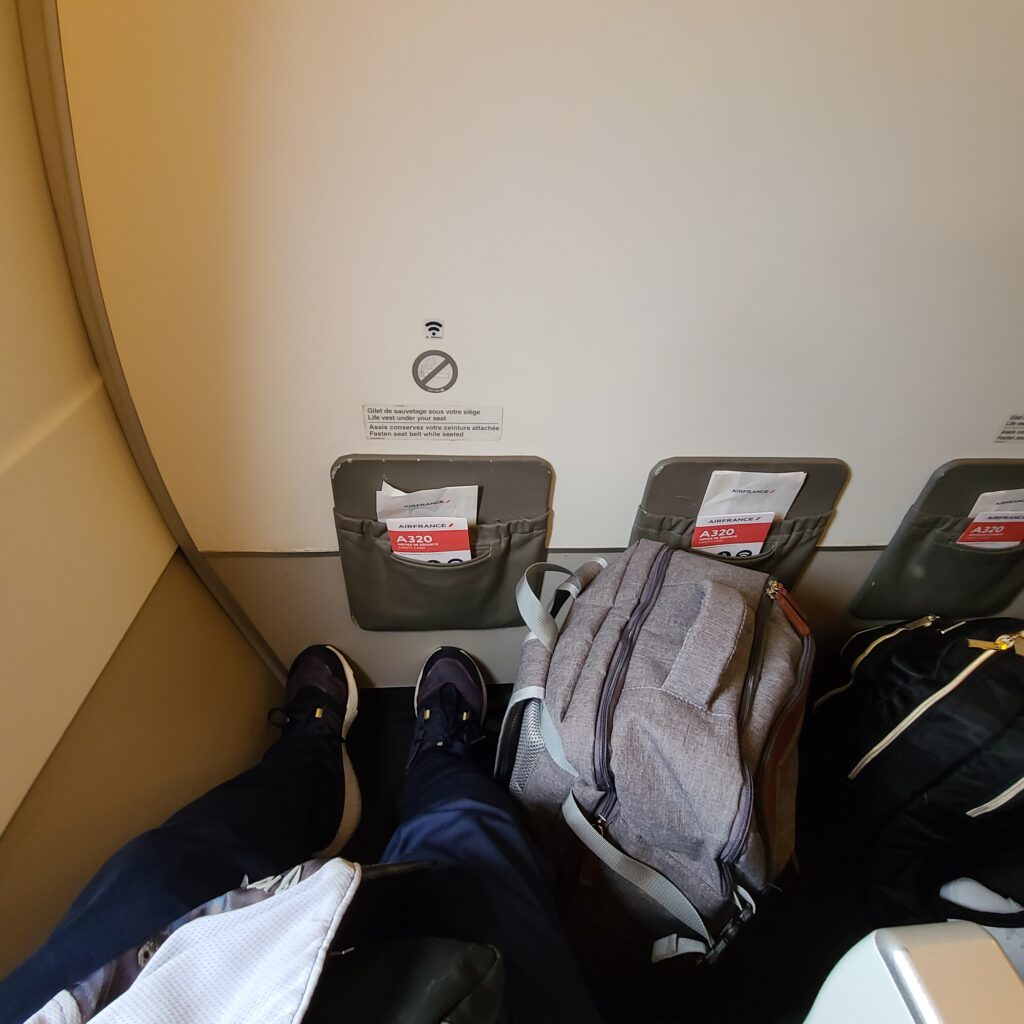 The tray table is in the right arm of the seat.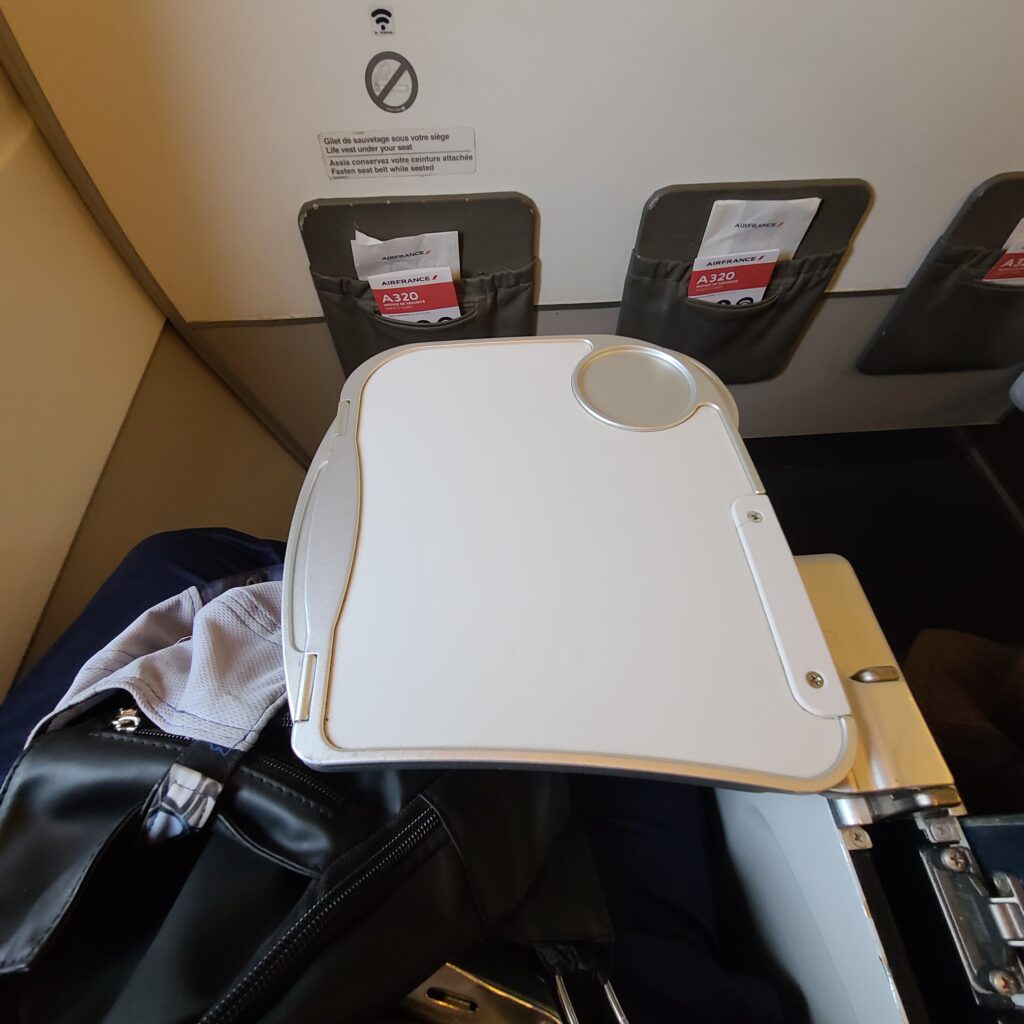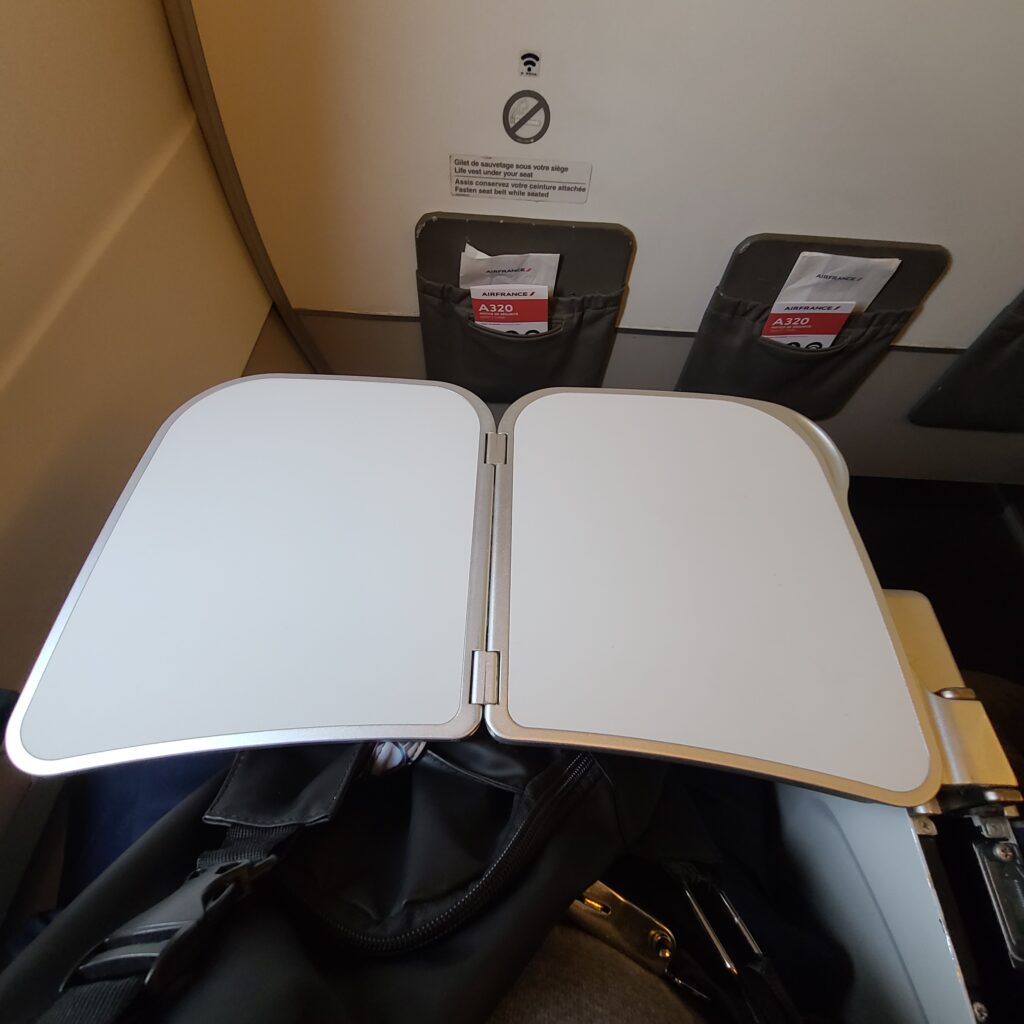 We experienced around 1 hour delay before the plane starts moving due to air traffic controller protests in CDG, which we then experience in all Air France flights that we took in April. It was an understandable situation.
No amenity kits were given on this flight.
Air France Business Class Airbus A320– Meal Service
Since I indulged myself with the food in the lounge, I was quite full. But, I did take a croissant and a hot cup of green tea for the sake of the review. There was no menu where you can choose what you'd like, but they did offer a big salmon croissant sandwich as their main course.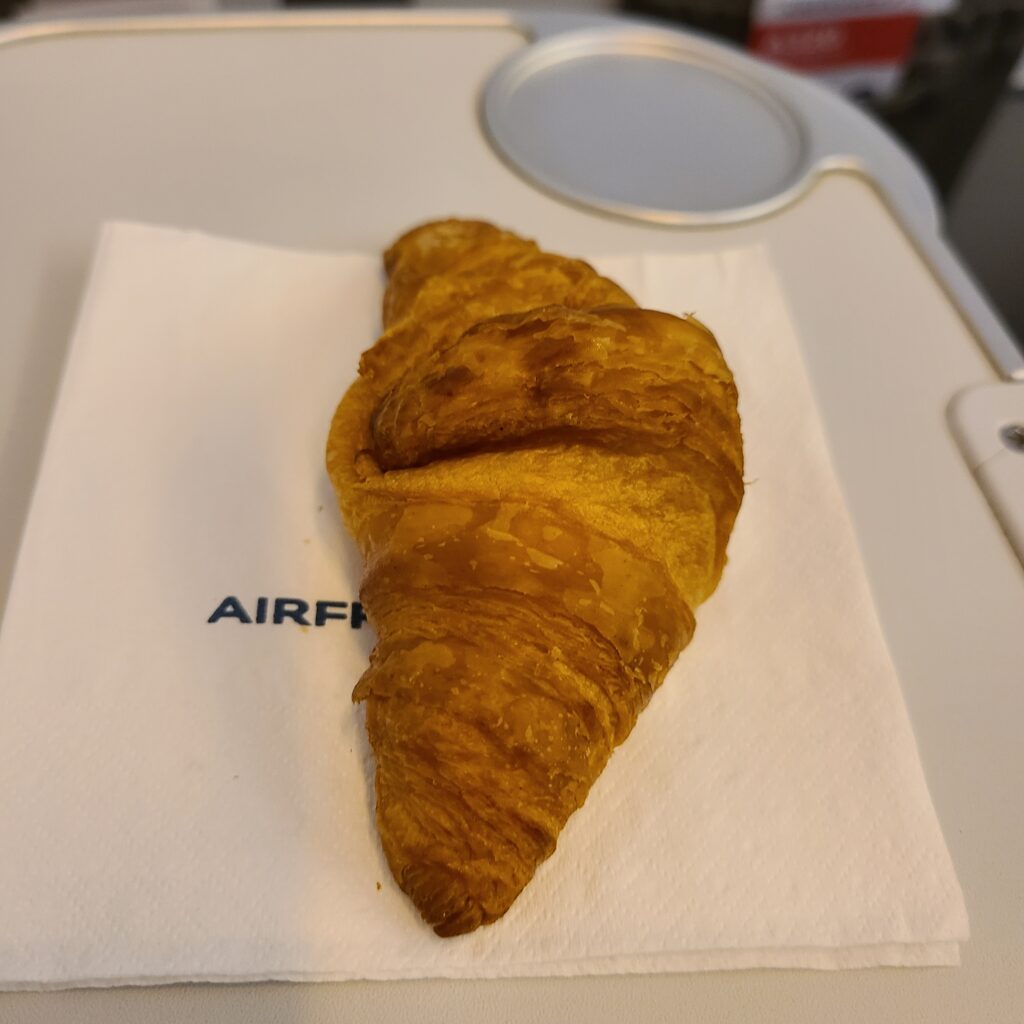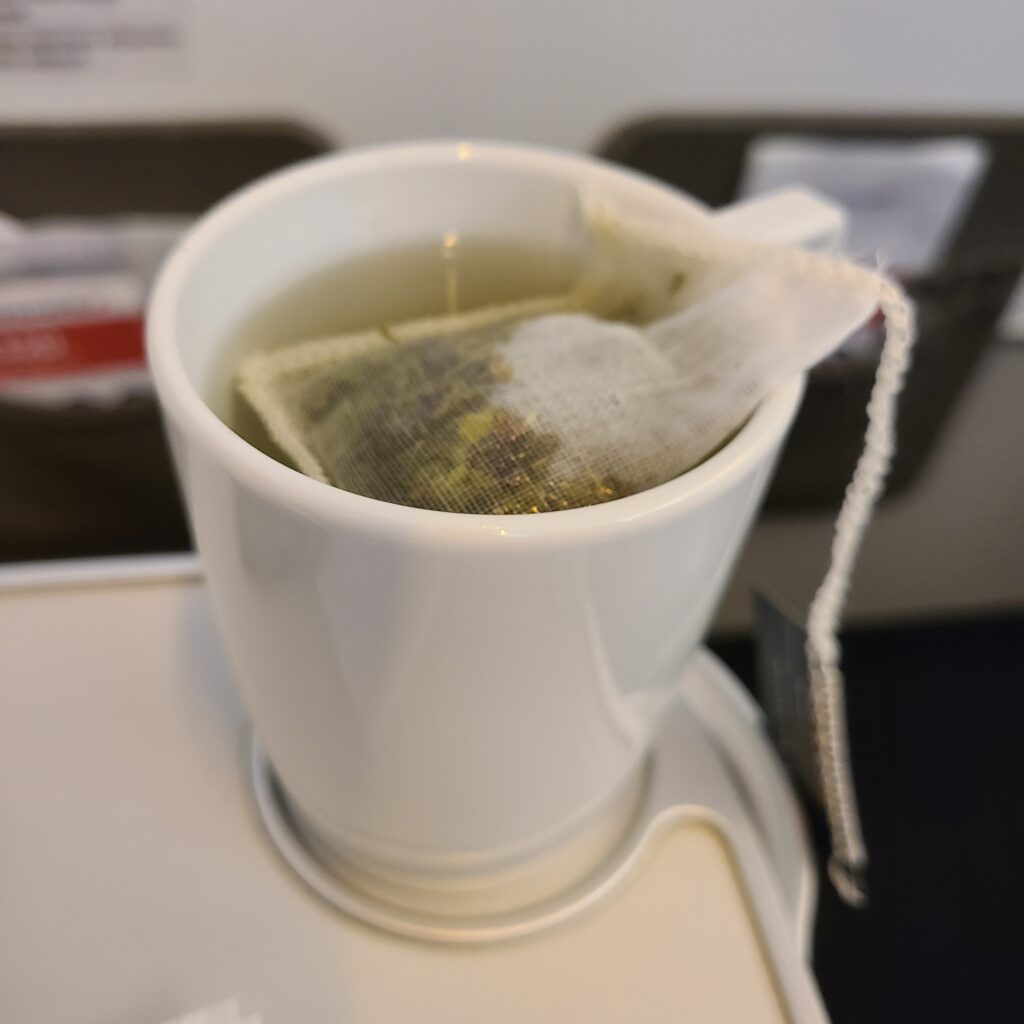 Air France Business Class Airbus A320– Lavatory
The lavatory behind the cockpit has no indistinguishable features compared to normal lavatories.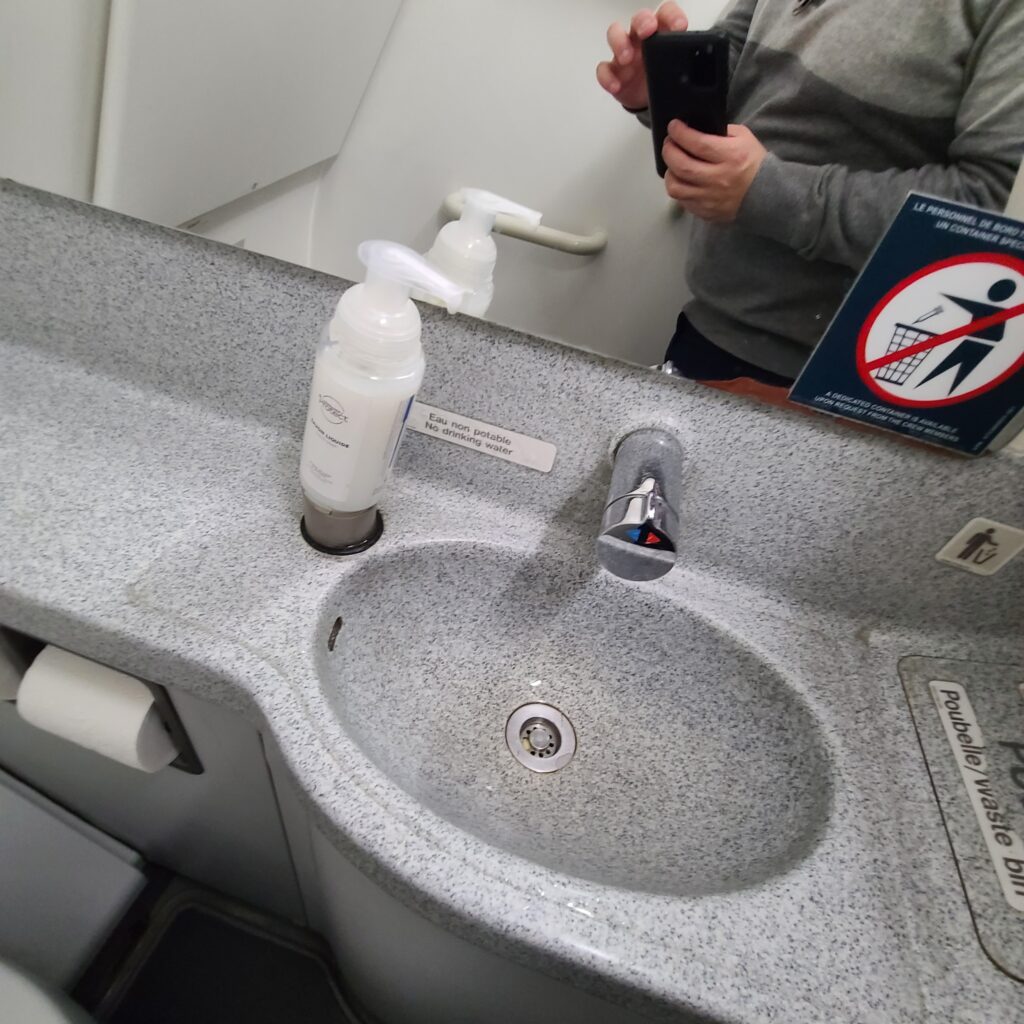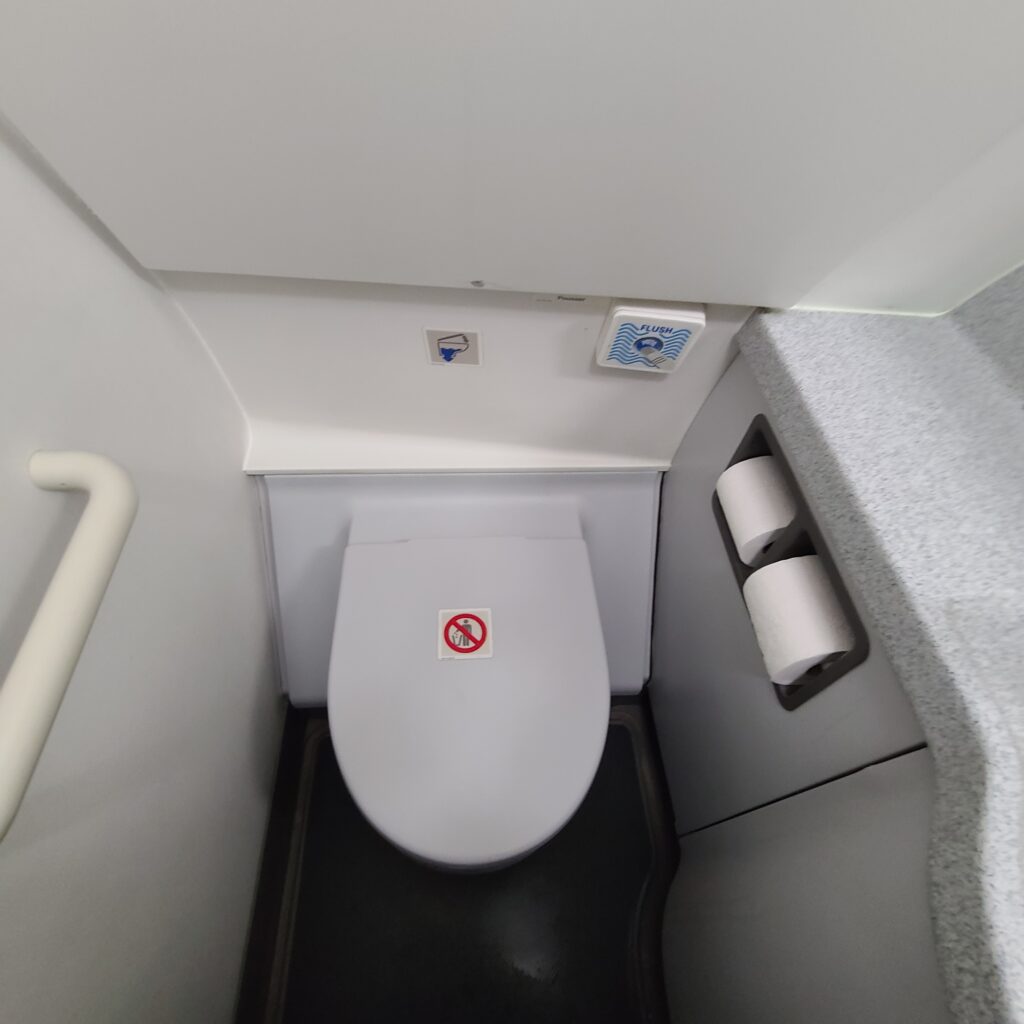 Conclusion
There's not much to say about the Air France Business Class in the Airbus A320. The flight was normal outside of the delay from employee strikes. Intra-European business class flights aren't worth paying for in cash or points, unless if it's included with a long-haul flight for the same price, which you may as well take for the lounge access and priority boarding.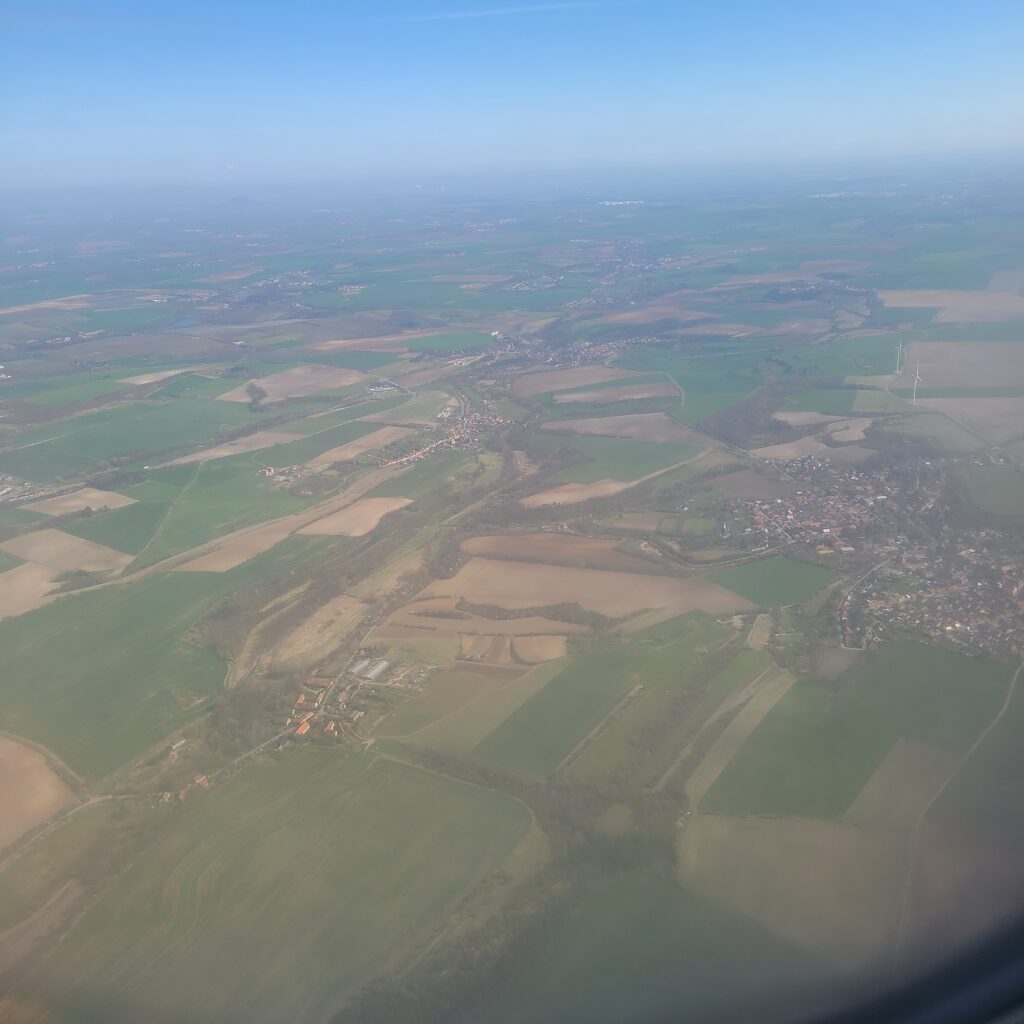 Overall Rating