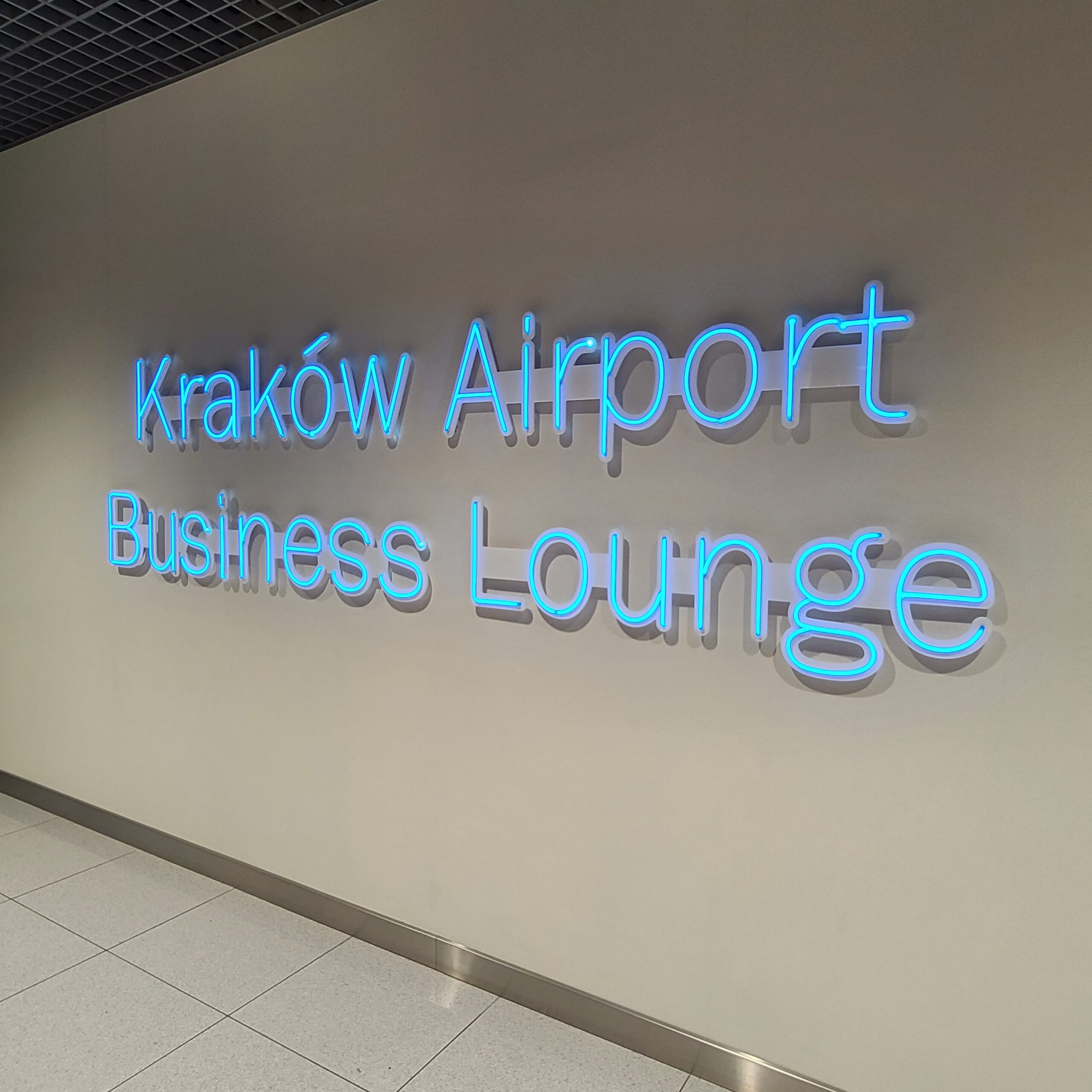 Advertiser disclosure: This post may include affiliate links (including sidebar banners) in which this site may receive compensation if a purchase is successfully made (at no extra cost to you) after being redirected from here. Thank you for your support!
Review: Krakow Airport Business Lounge (KRK)
After checking out of the Garamond in the morning, we headed to Budapest while also flying Ryanair for the first time! Before that, we relaxed in the Business Lounge Schengen in KRK that can be accessed with Priority Pass. This lounge was recently renovated in 2022, and this review is in 2023.
Krakow Airport Business Lounge Location

The lounge is inside the Main Terminal after security check. KRK is a small airport, and the Business Lounge is the airport's sole lounge.
The entrance has an unassuming Business Lounge sign at the front.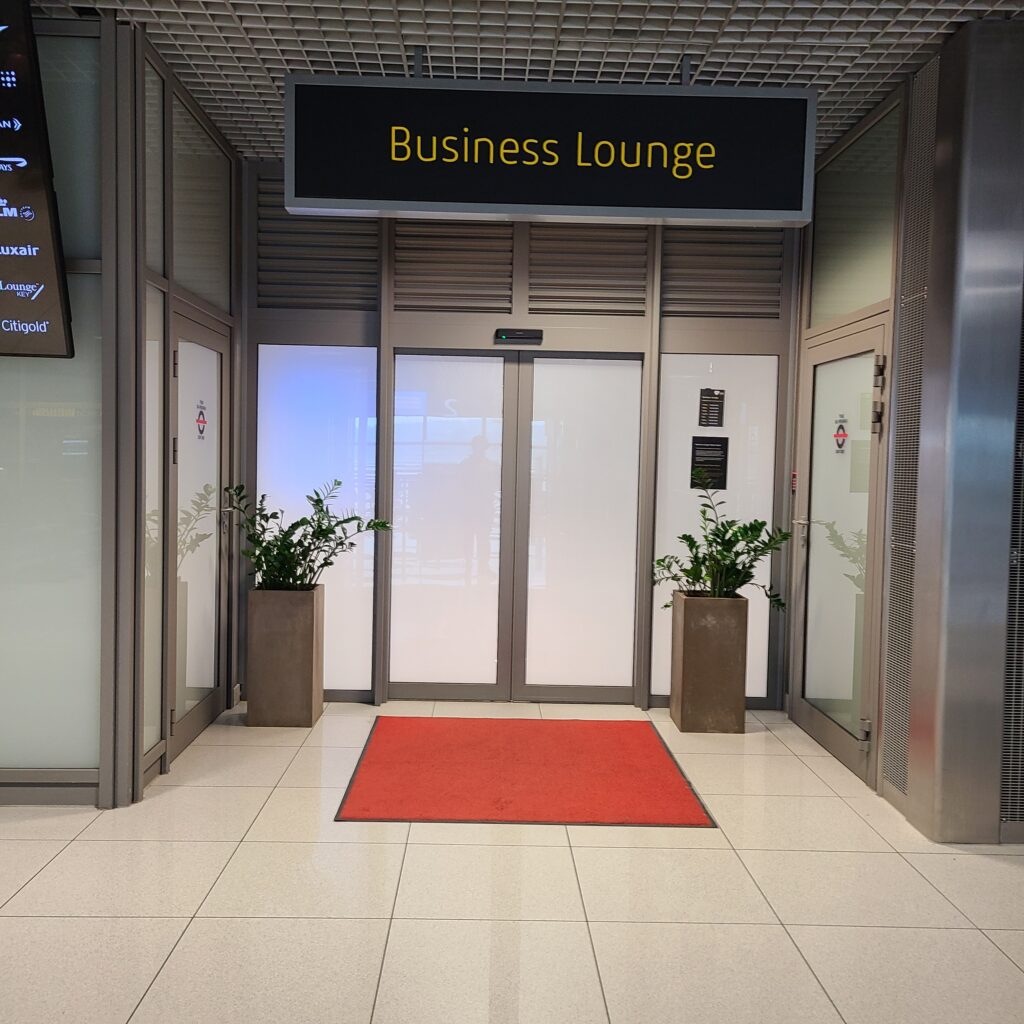 Inside

Krakow Airport Business Lounge

The lounge is split into two floors, with the basement being the main part of the lounge. We checked in on the first floor with a Priority Pass Select that allowed access for me and up to two guests (my parents).
The first floor part of the lounge is pretty quiet, but there are lots of singular seats with drink coolers and coffee machines within the vicinity.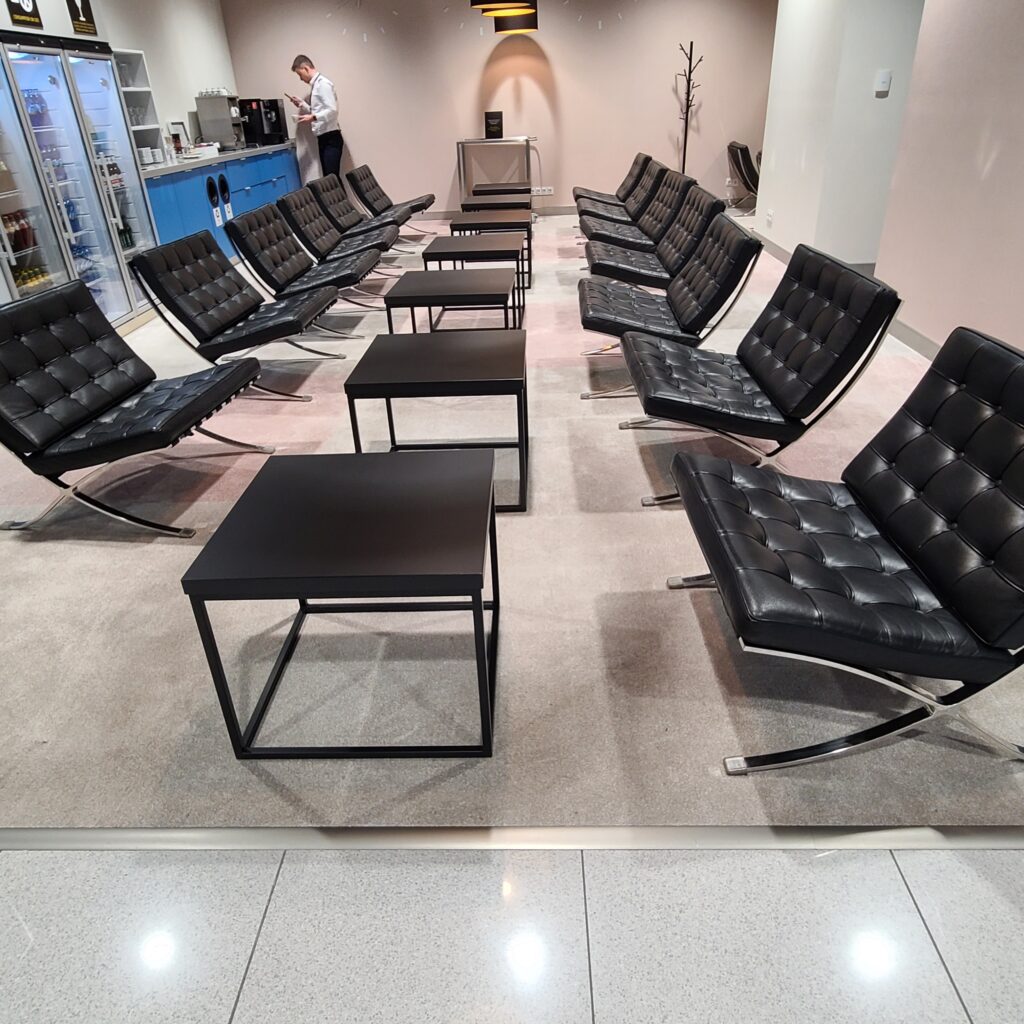 As we try to make our way to the basement, there are rows of empty counter stools next to the stairwell.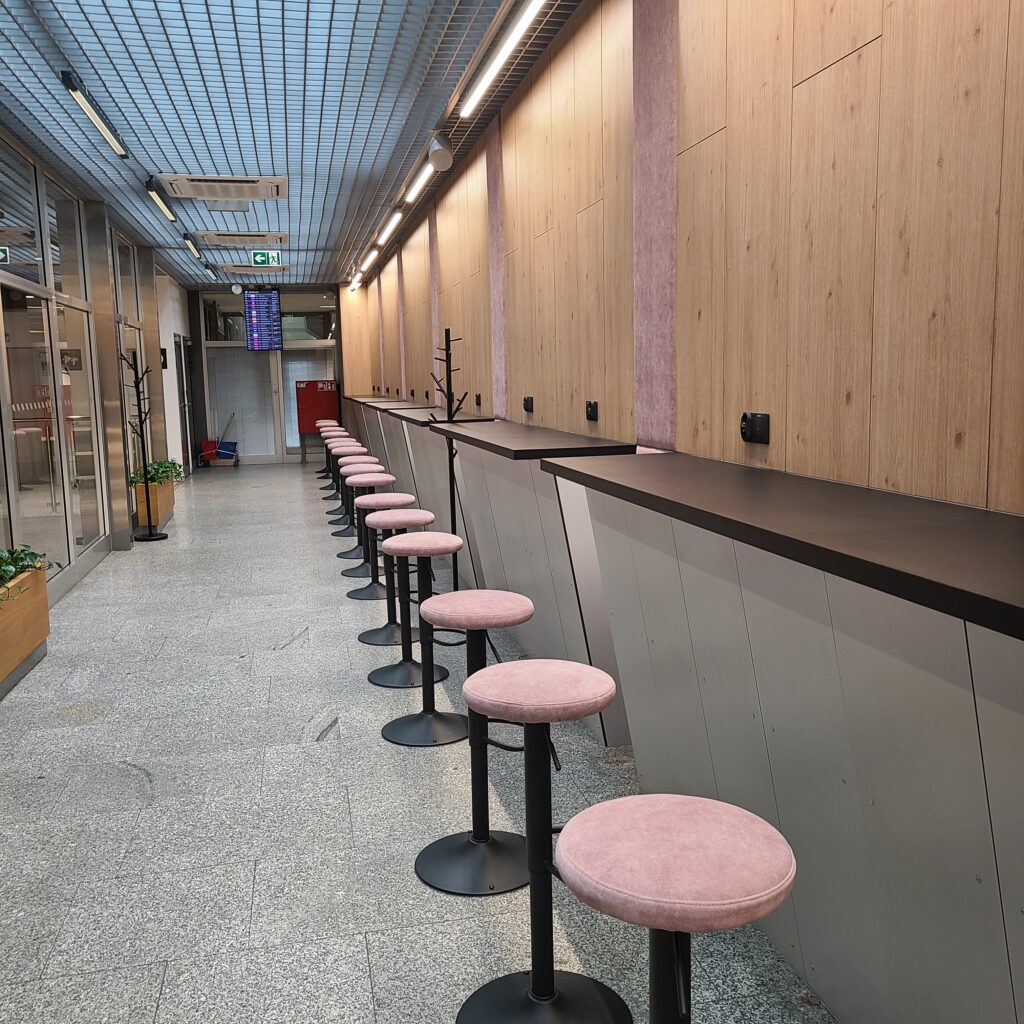 There are few computers and a printer in the counter stools of the lounge.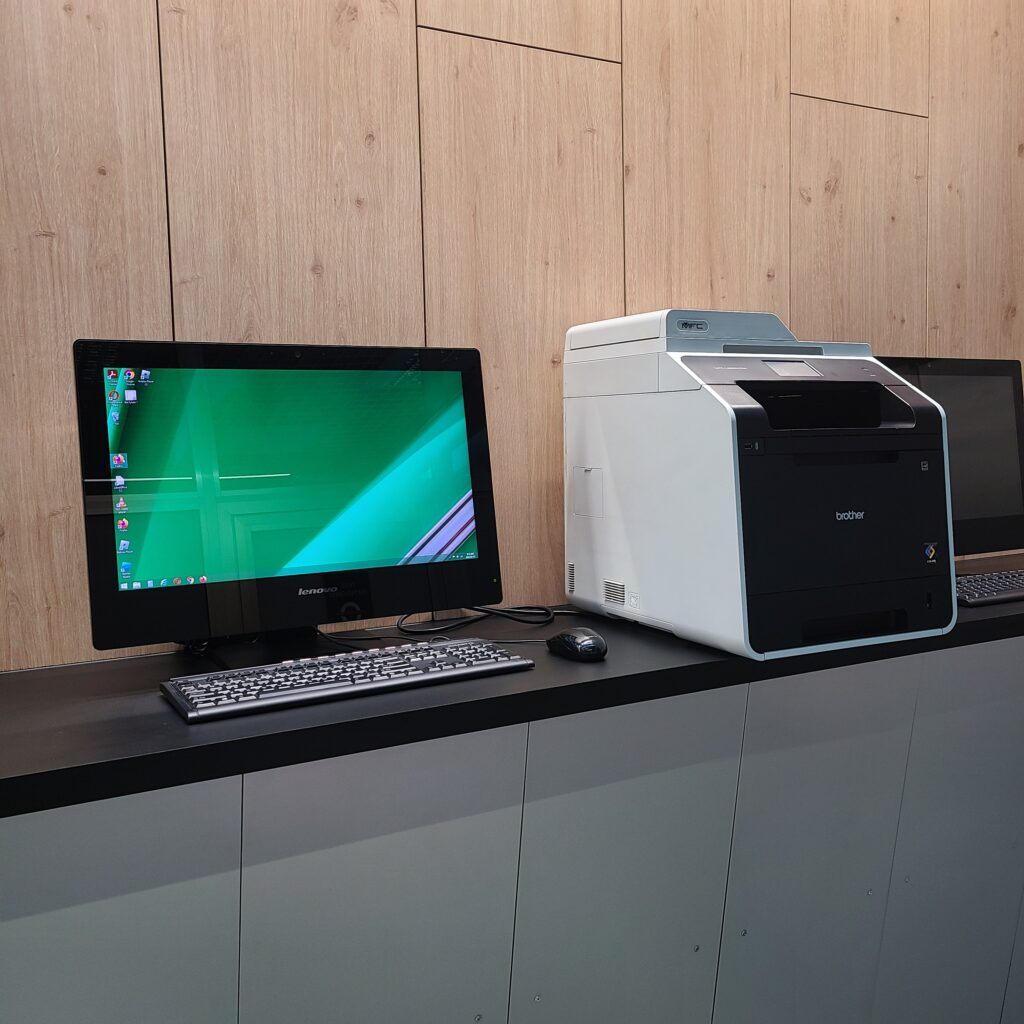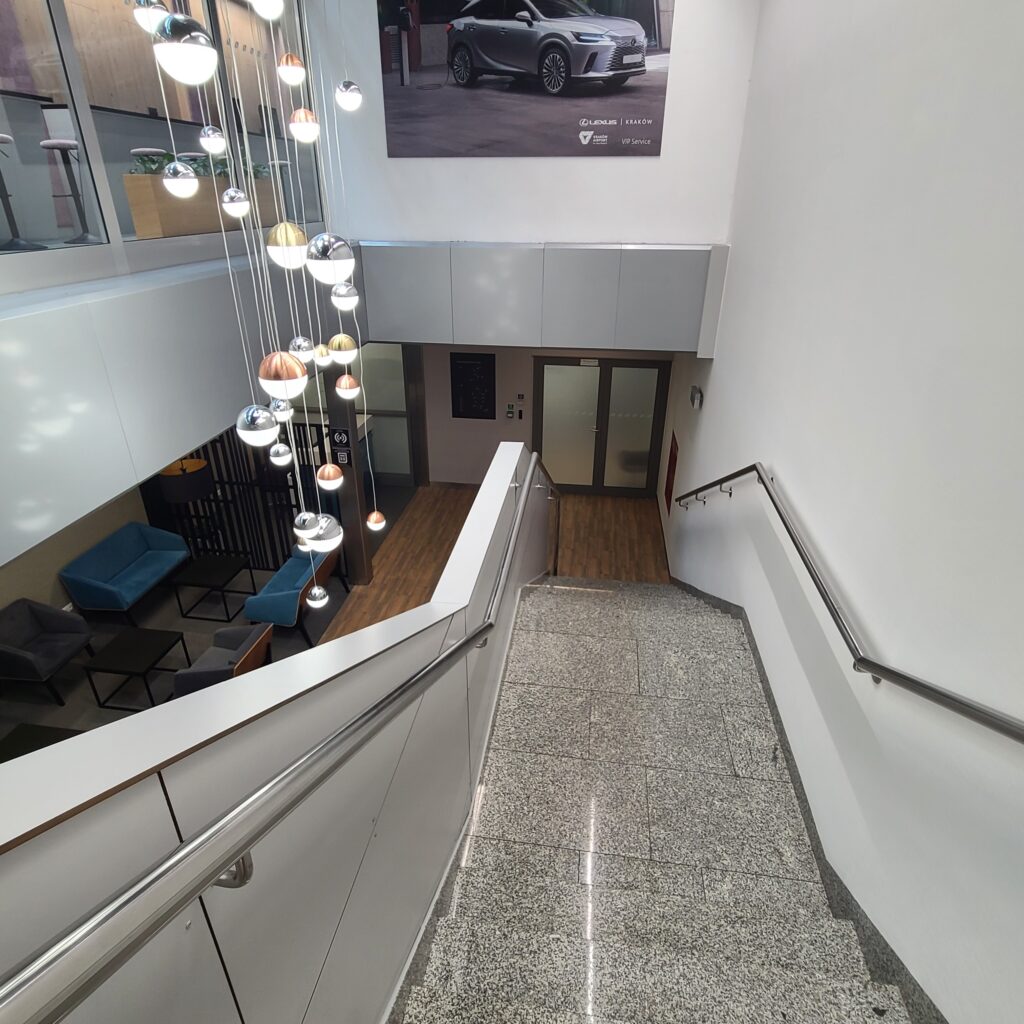 The basement part of the lounge is split into two sections. One section have food offerings with modular chairs, and the other being a "quiet room" section which I'll cover soon. Wi-Fi covers anywhere throughout the lounge.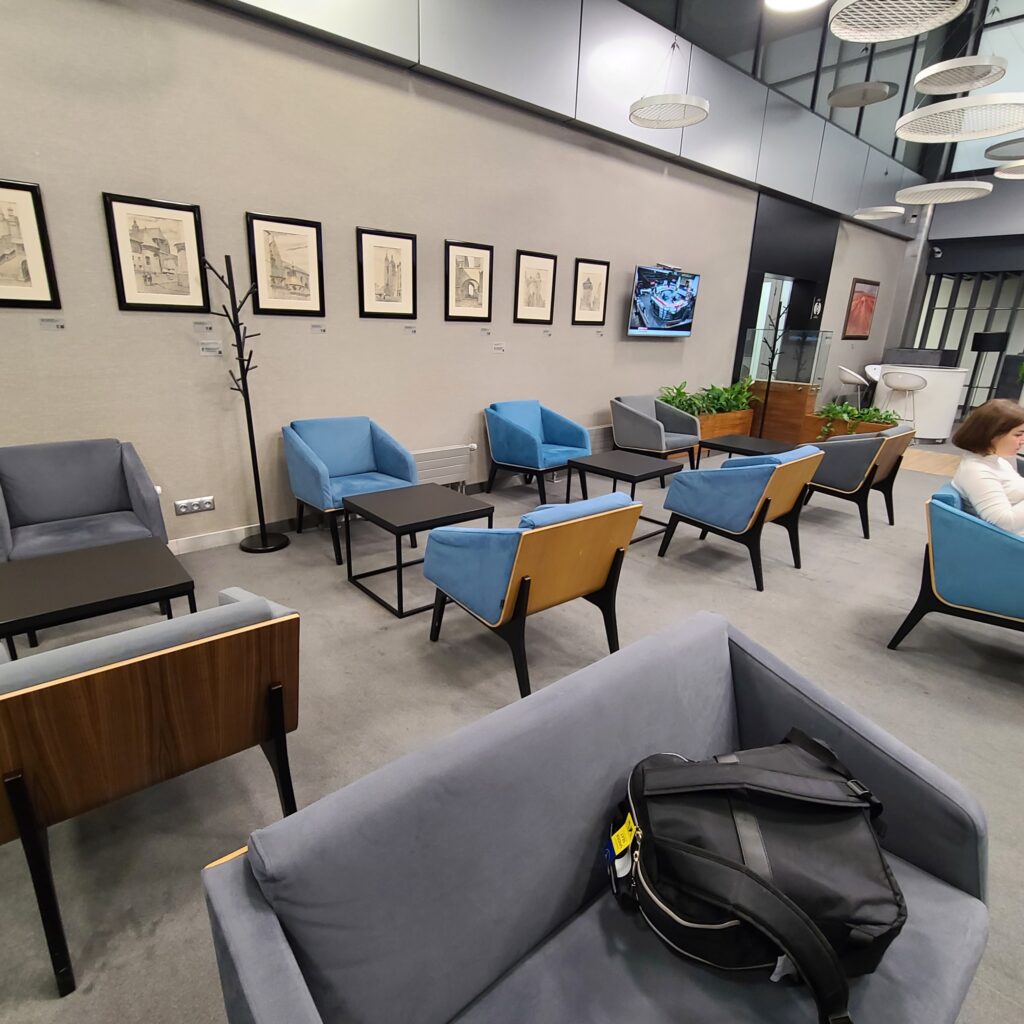 Food options are mostly light like cereal, yogurts, cured hams, veggie snacks, small pastries (with toaster), and fruits.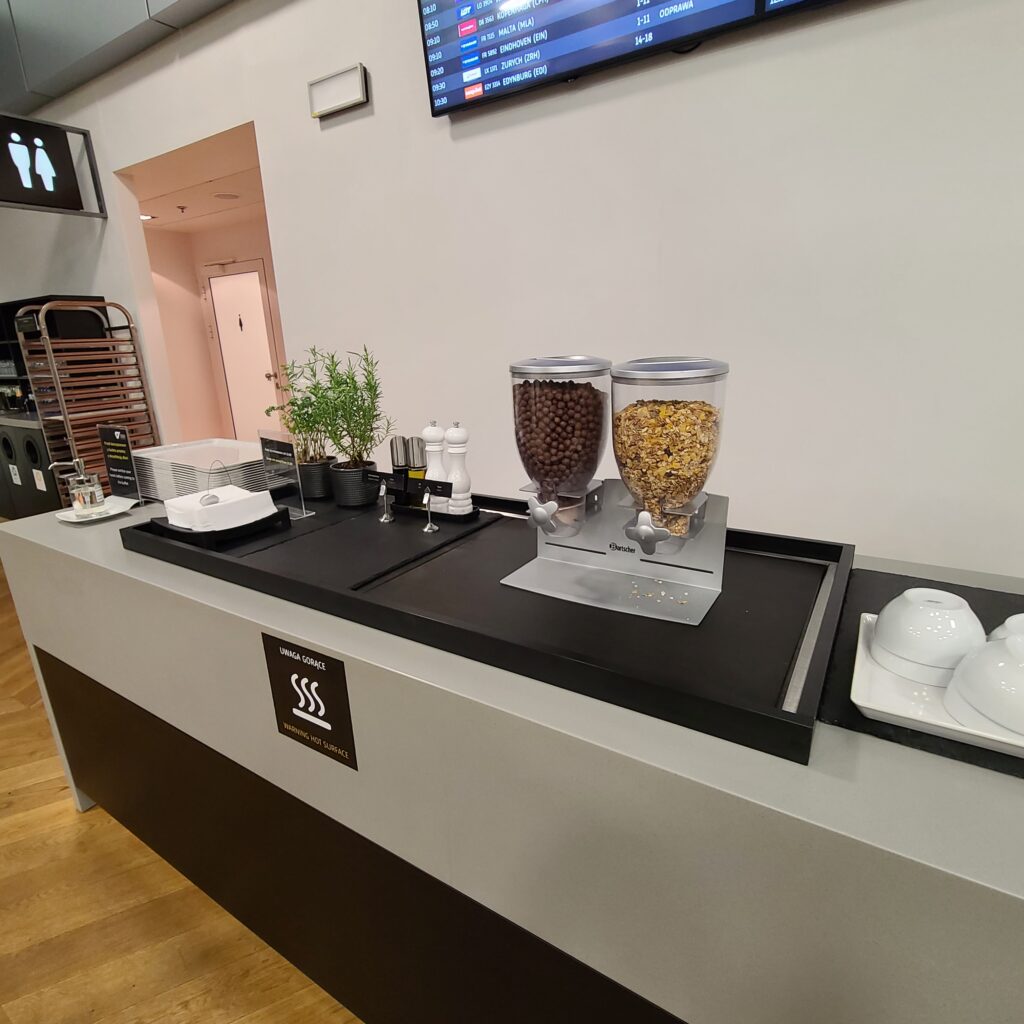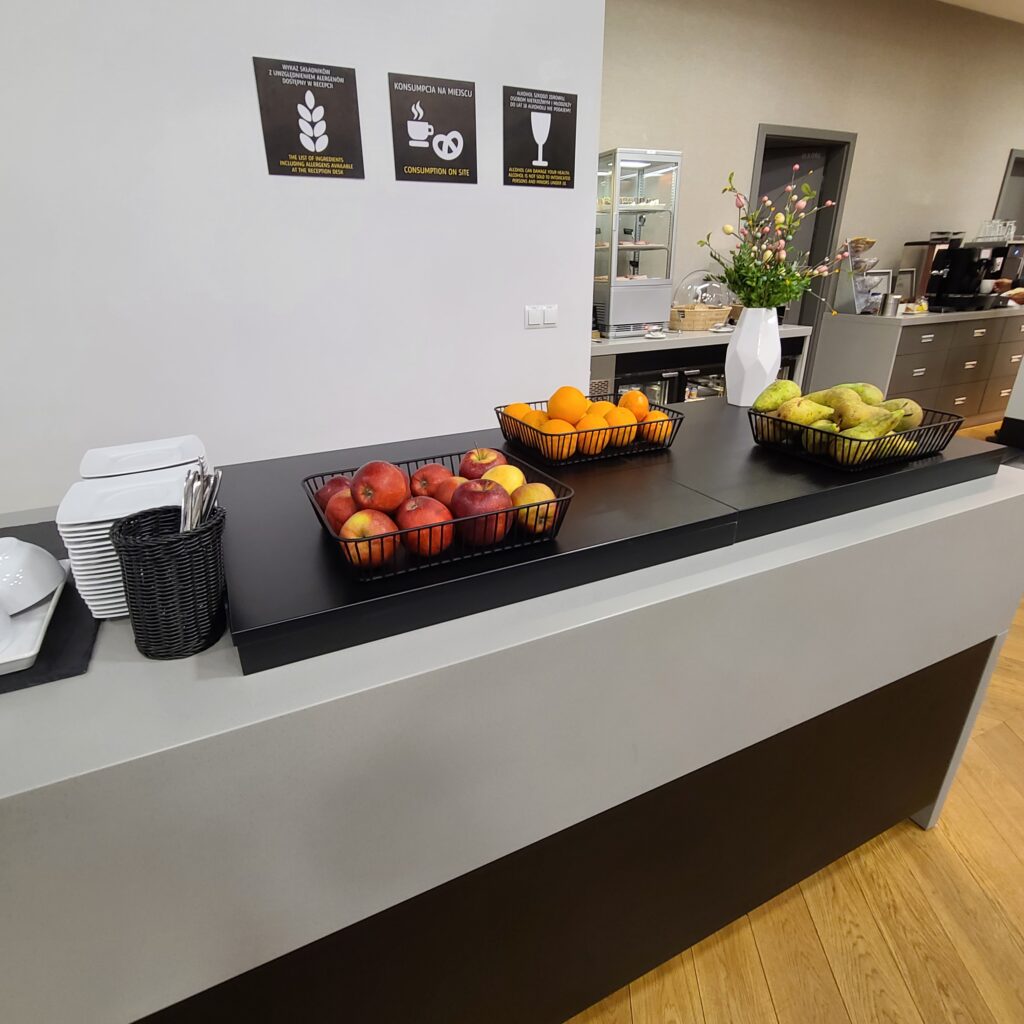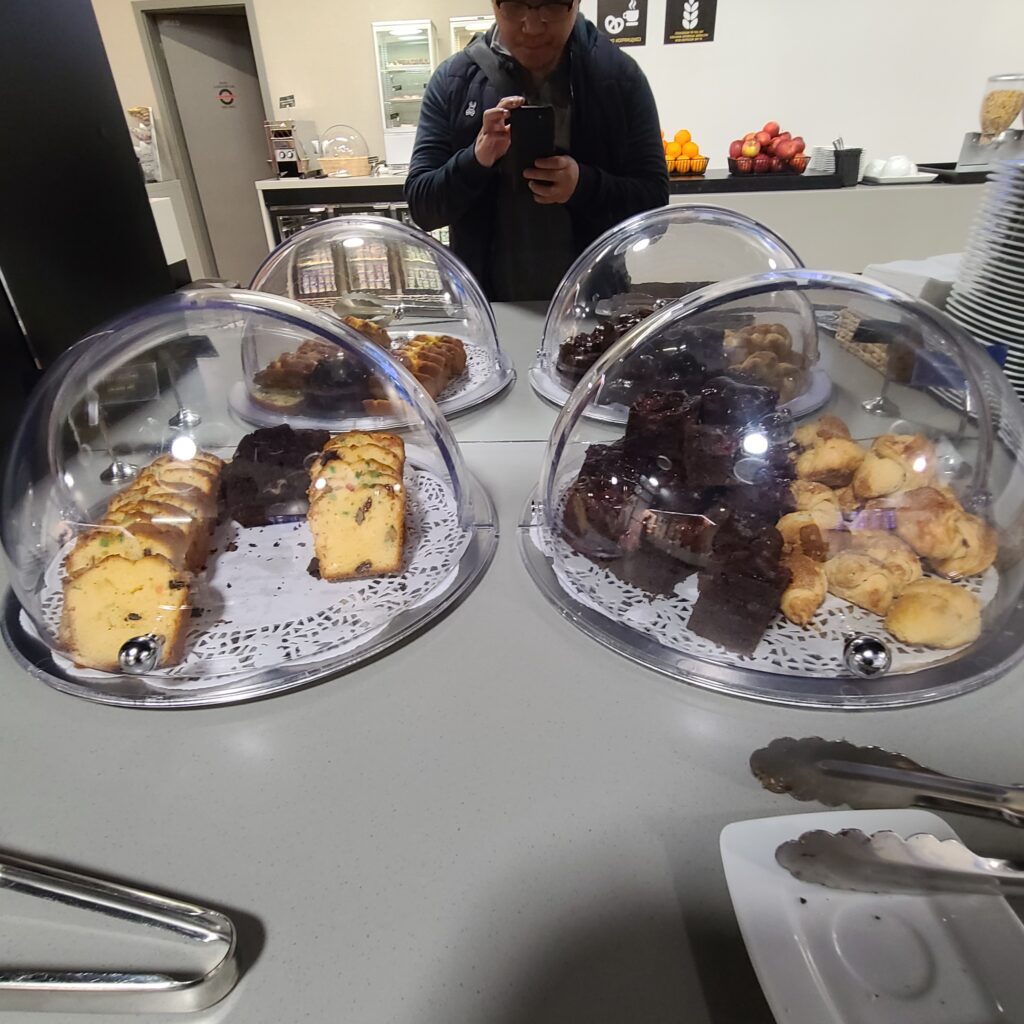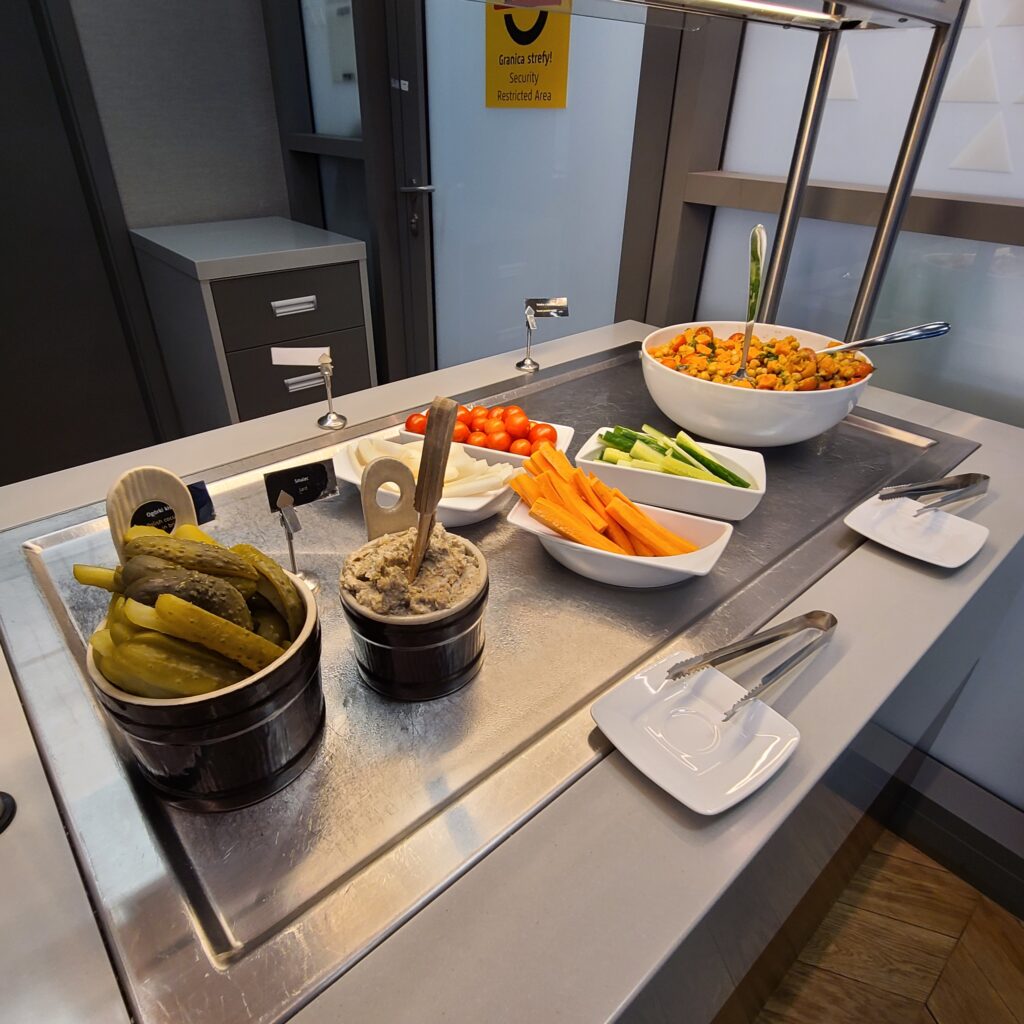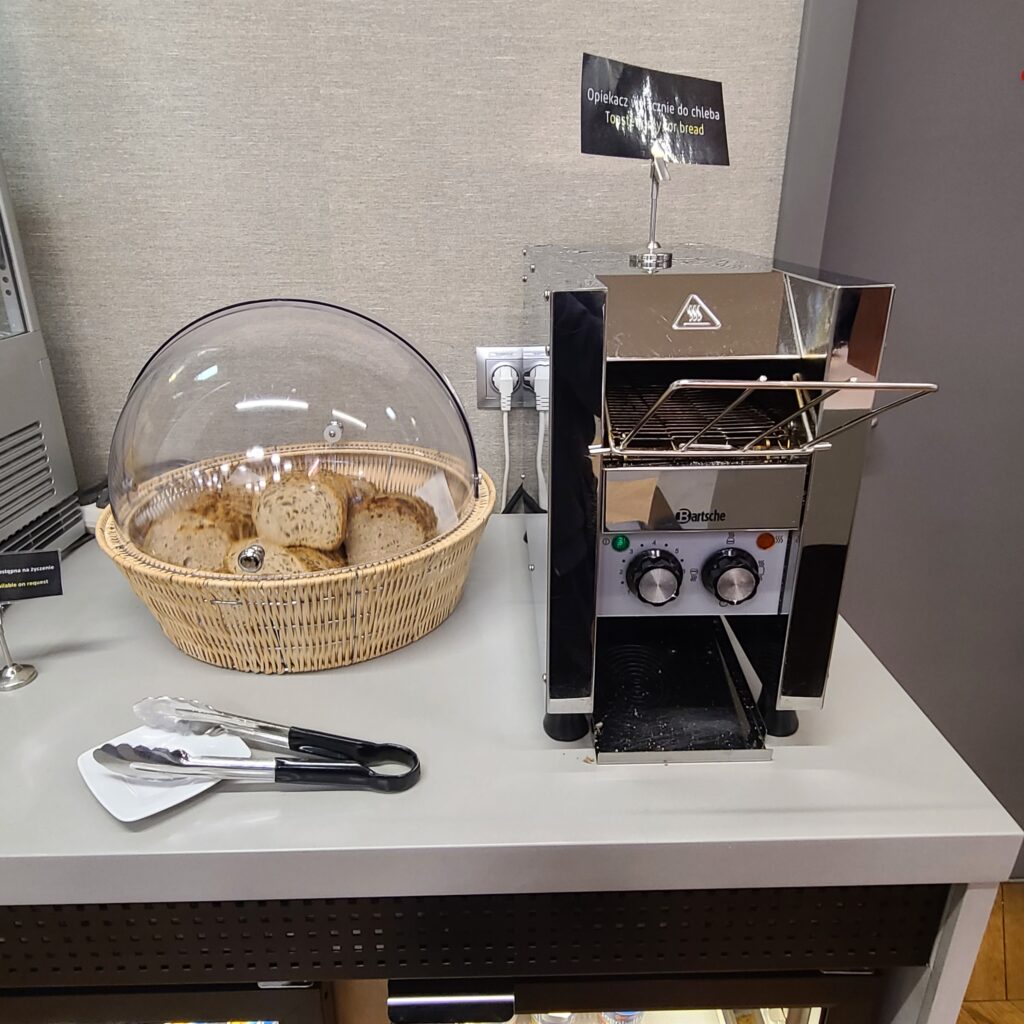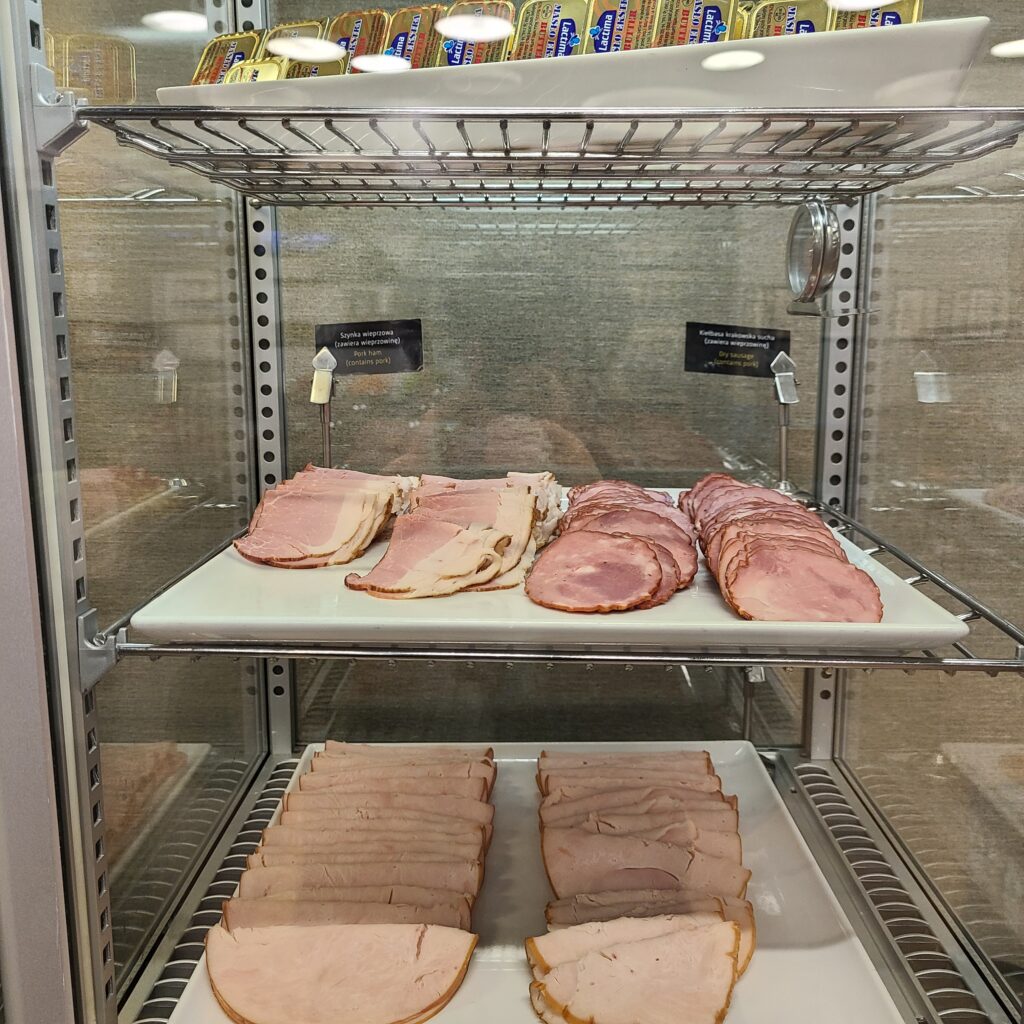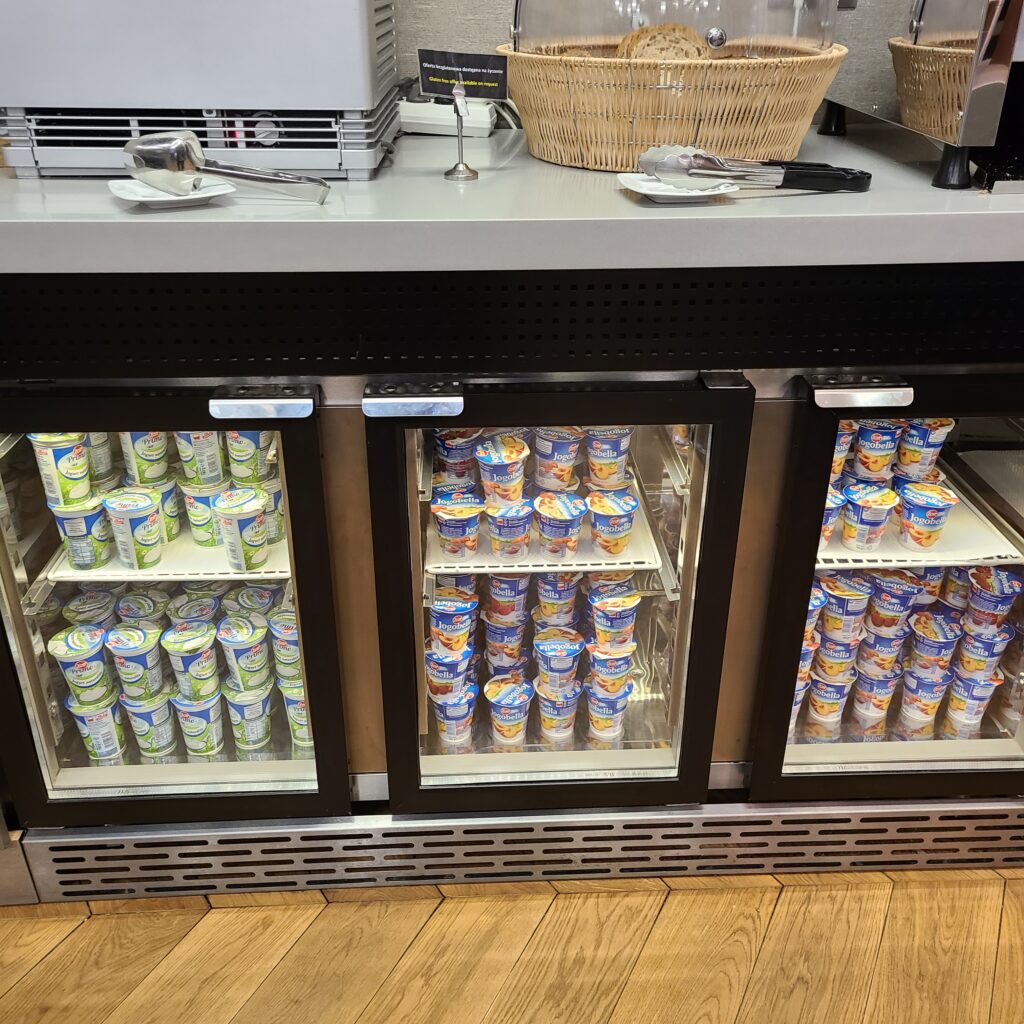 The coffee station even include tall glass for cafe latte/mocha.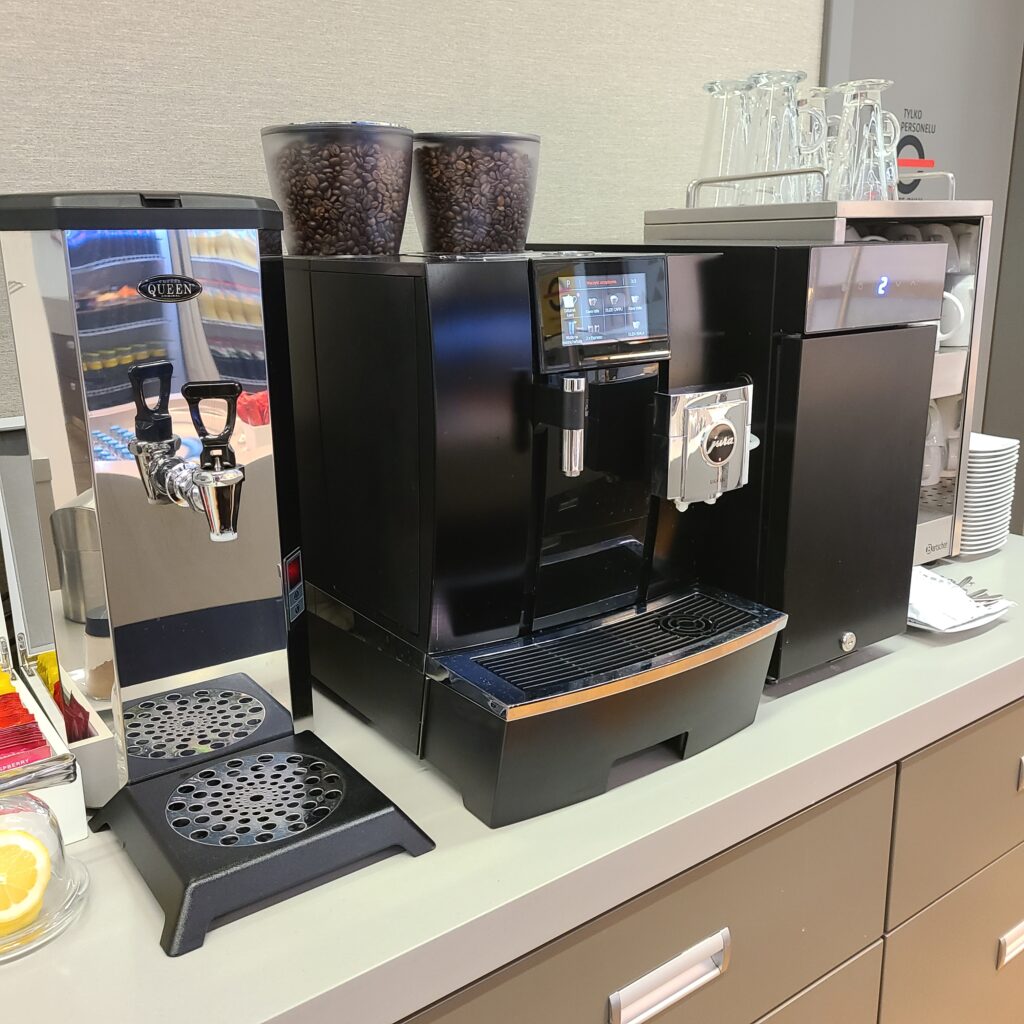 Cold drinks are plentiful.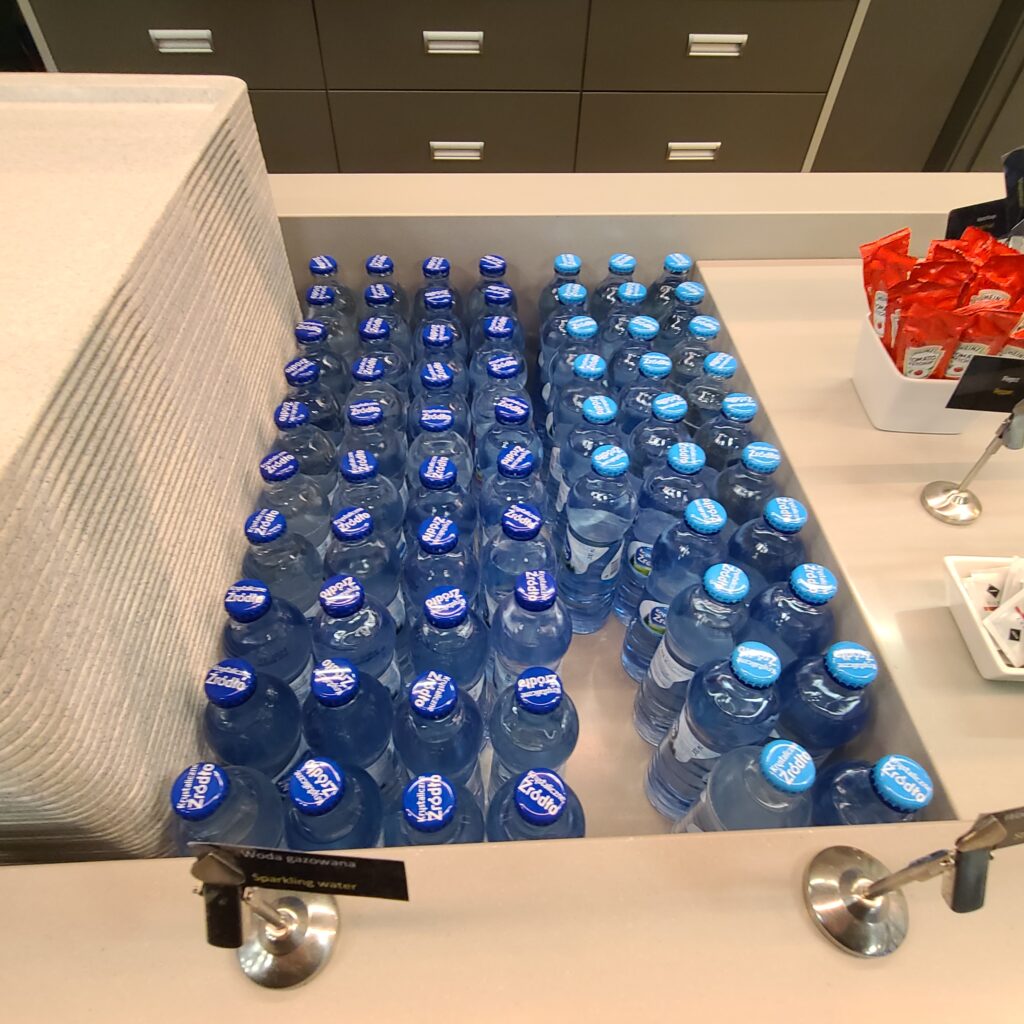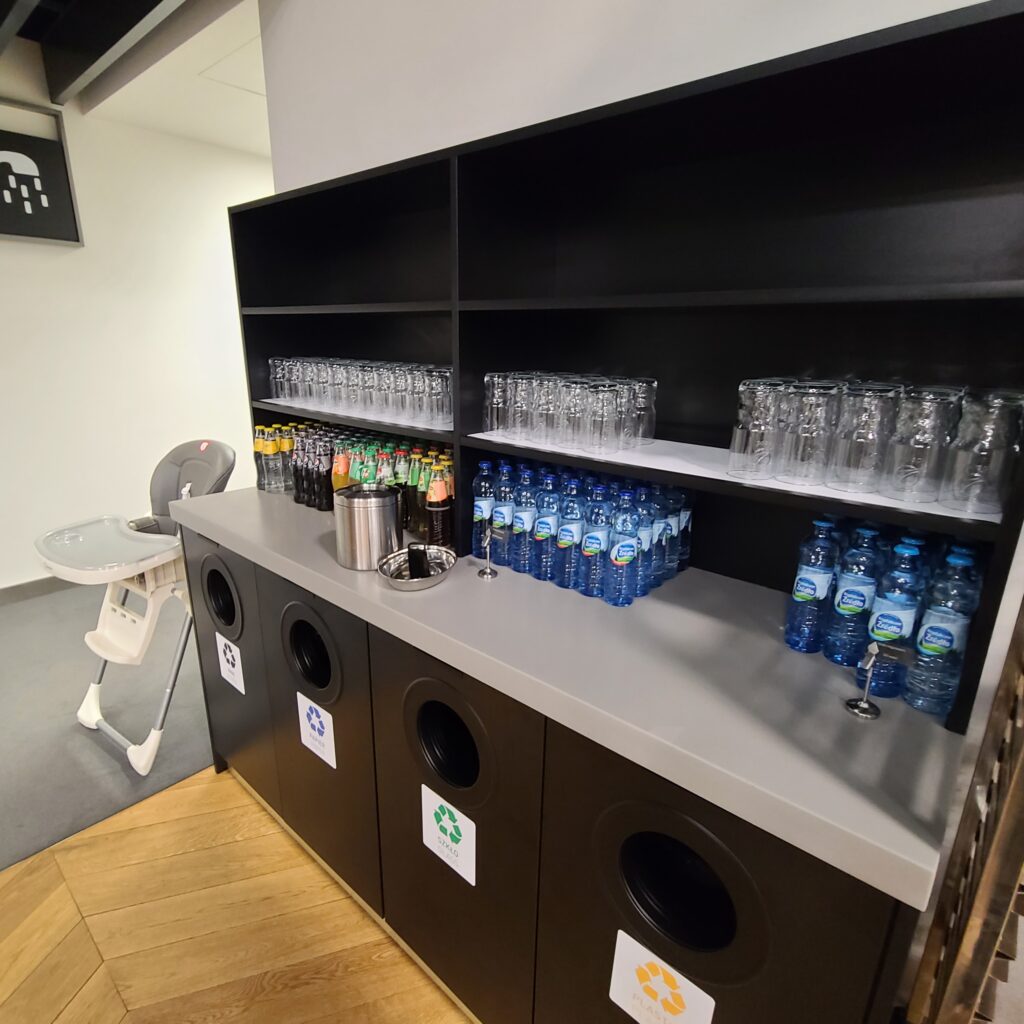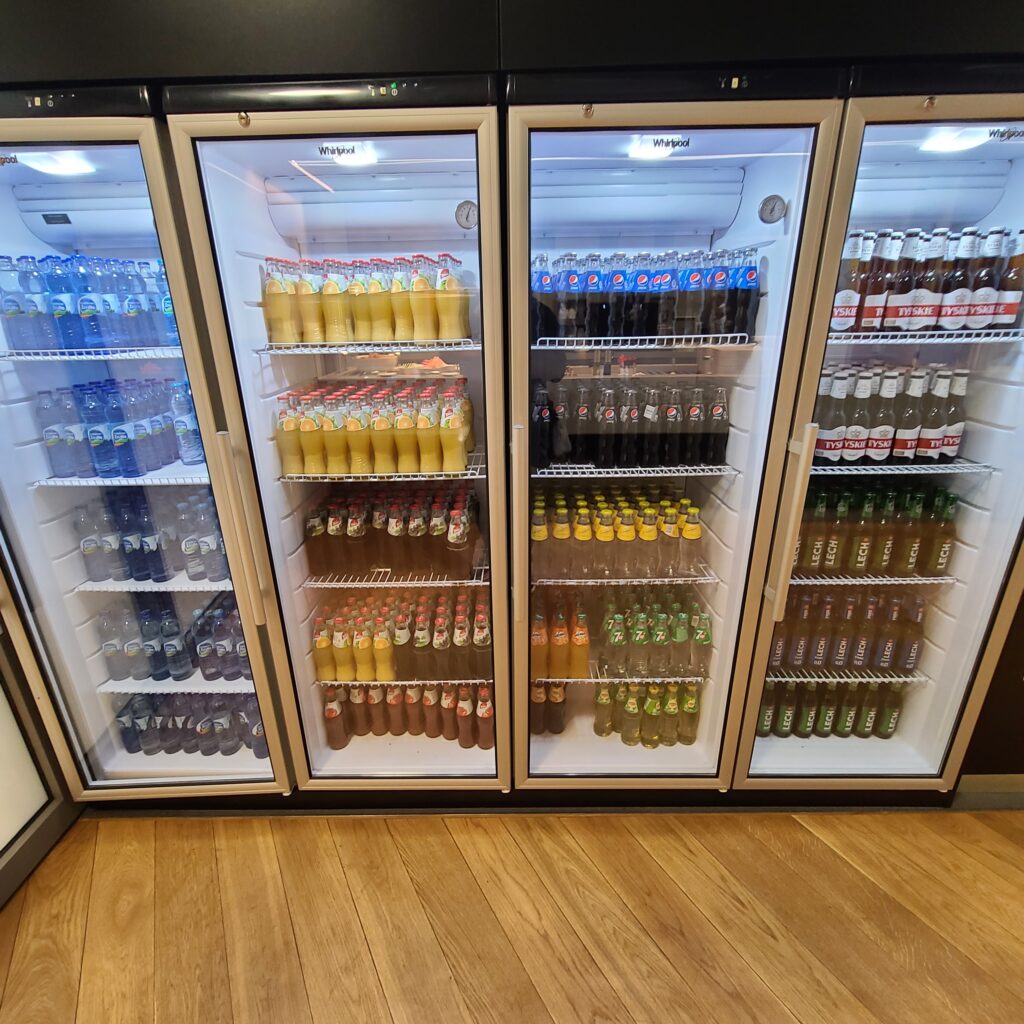 There's alcohol, but way too early for me.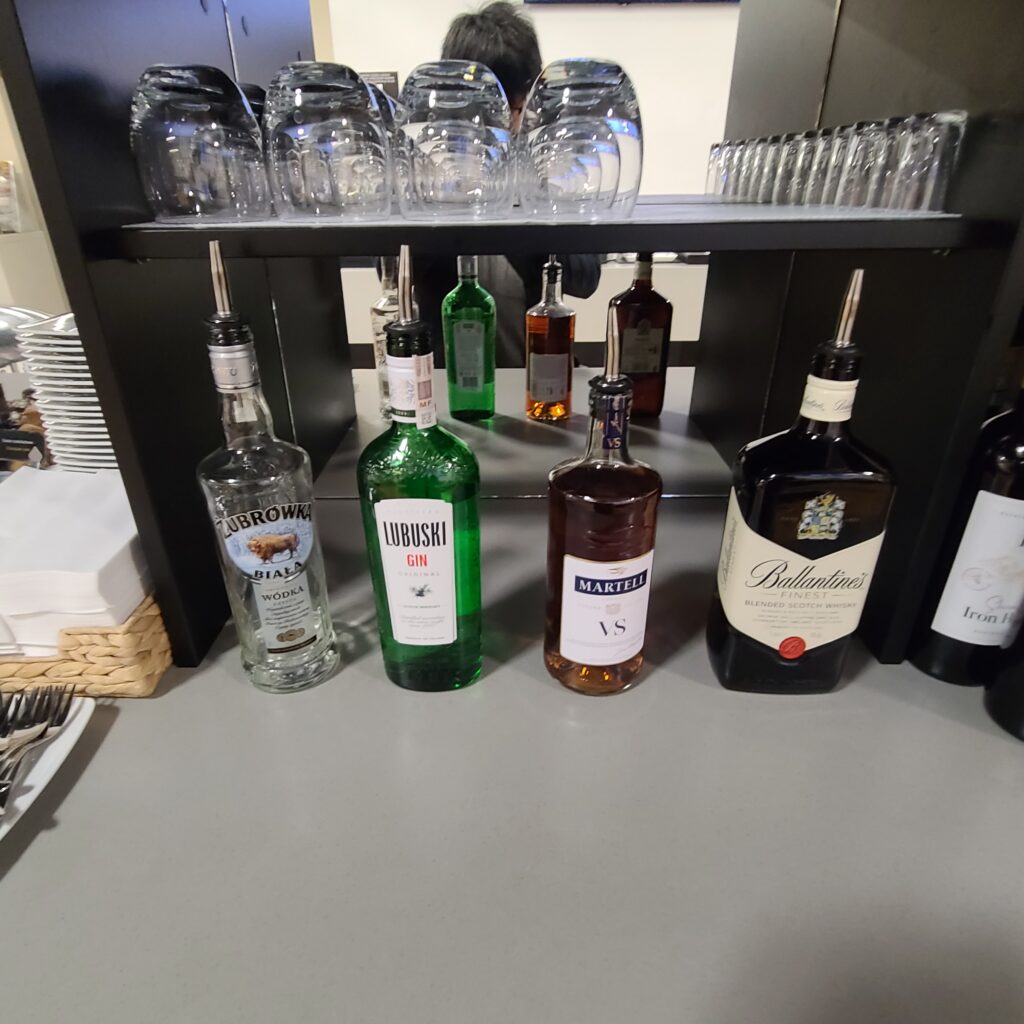 The bathroom is just to the left of the food area.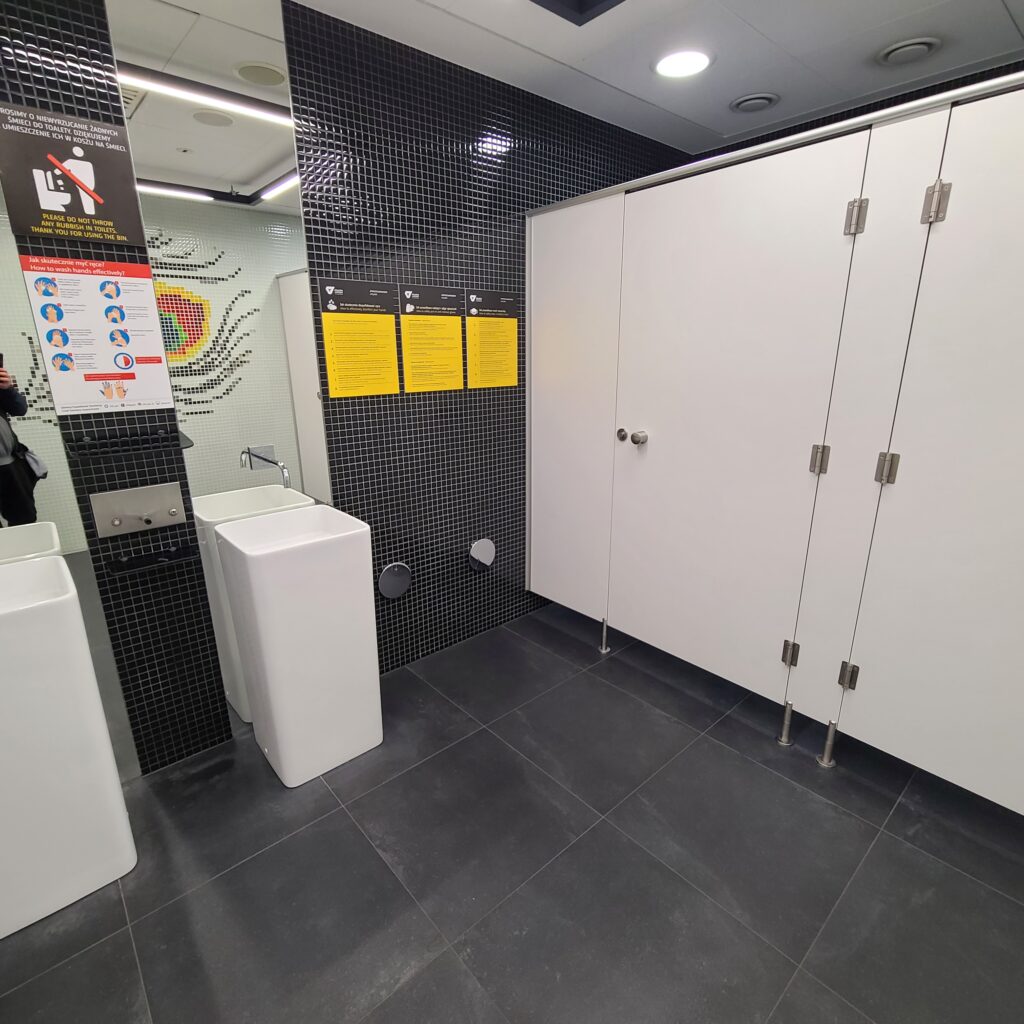 Separate urinal and toilet inside a stall. Interesting setup.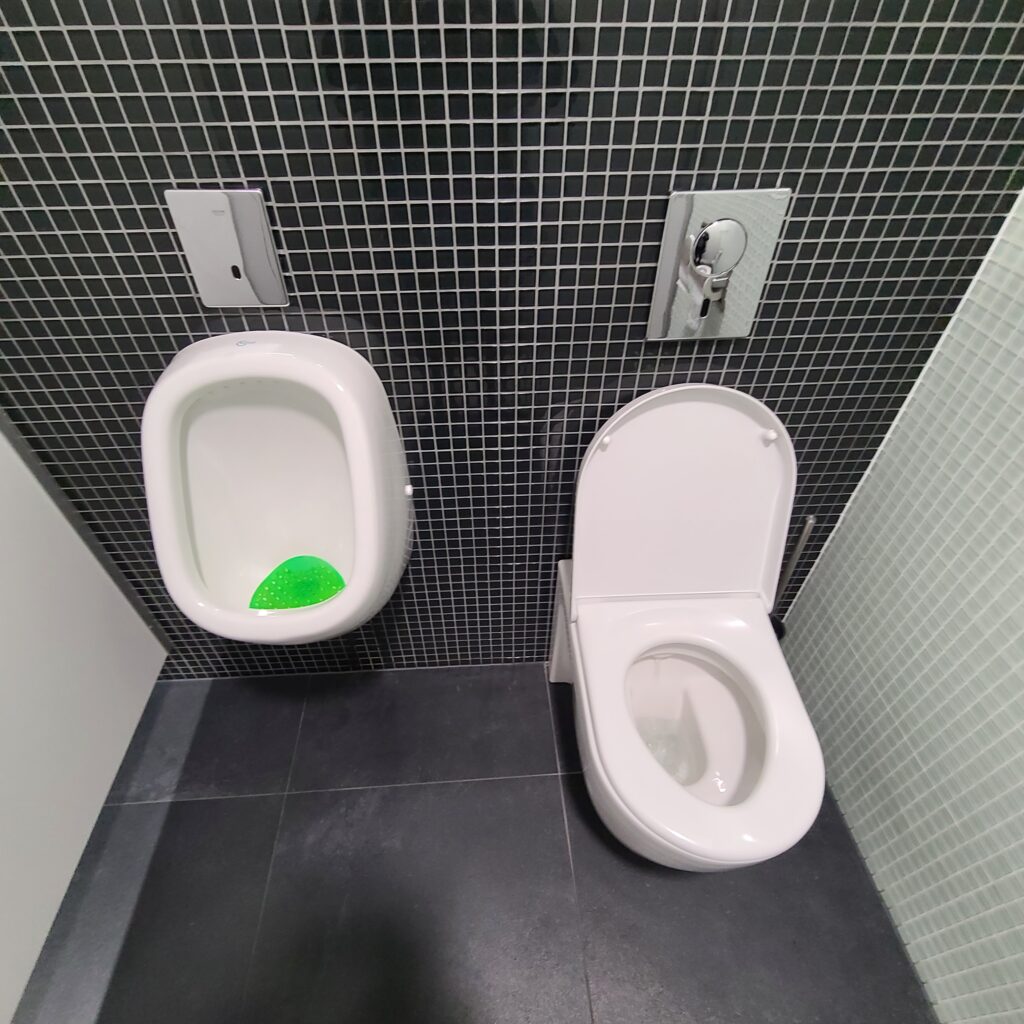 There's a shower room in the back left corner of the basement lounge, but it was occupied when I tried to enter.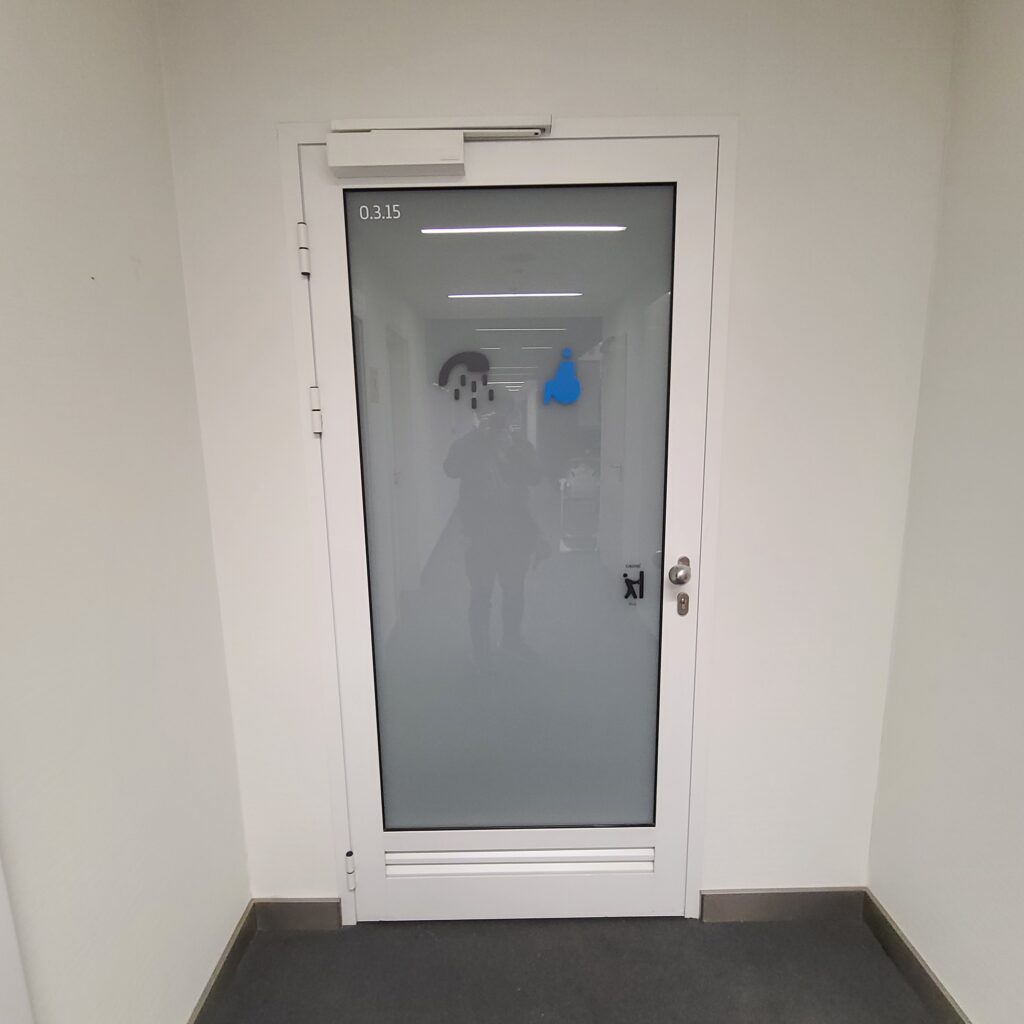 There's also a kids play area close to the shower room.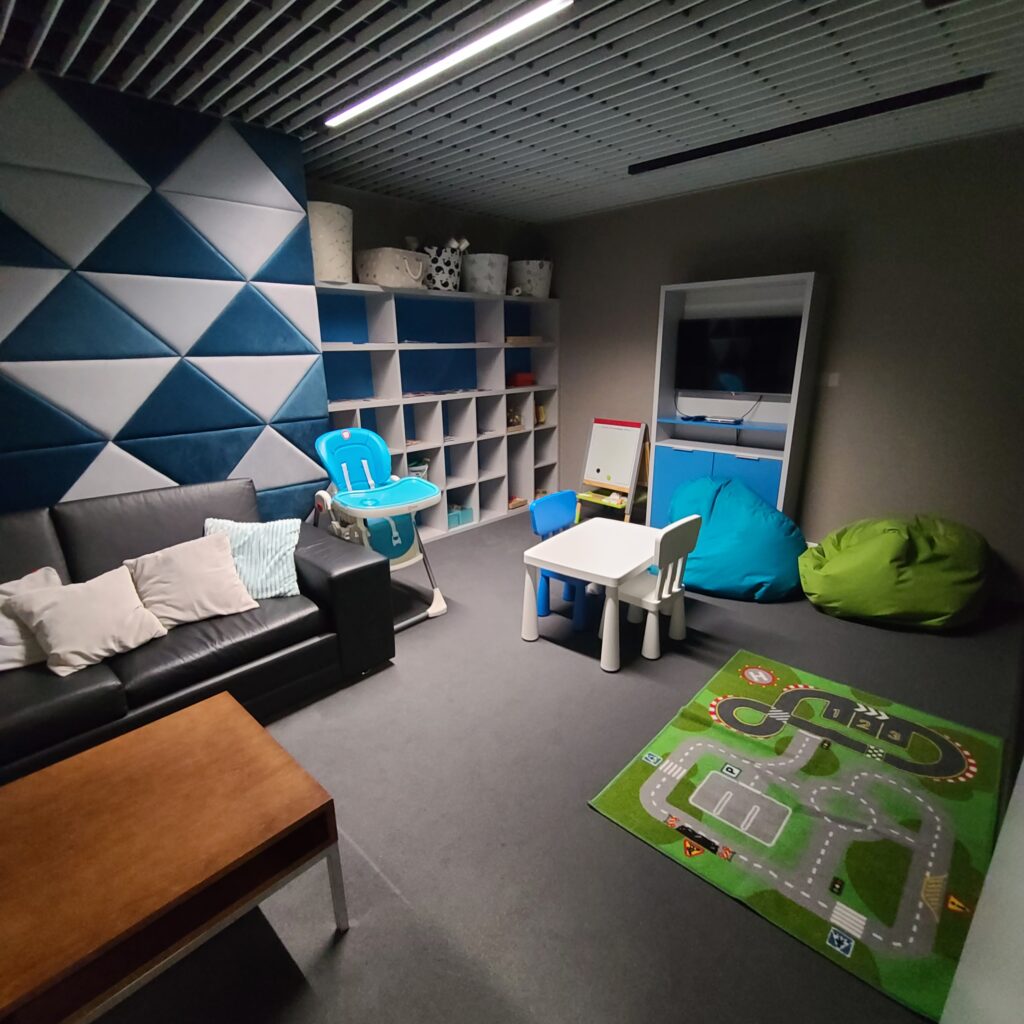 Moving on to the last part of the lounge comes the "quiet room." The quiet room is decorated with green plants and bright colorful and bigger seating with only beverage offerings.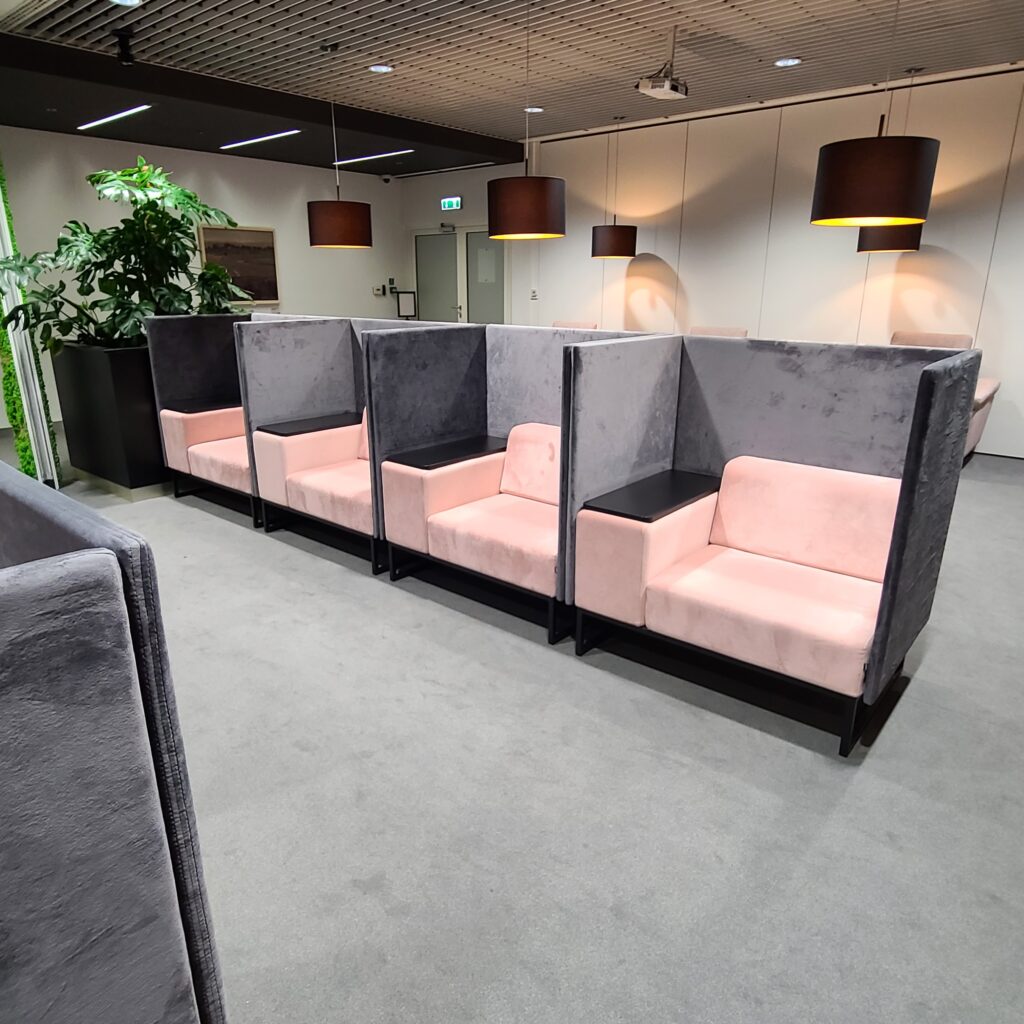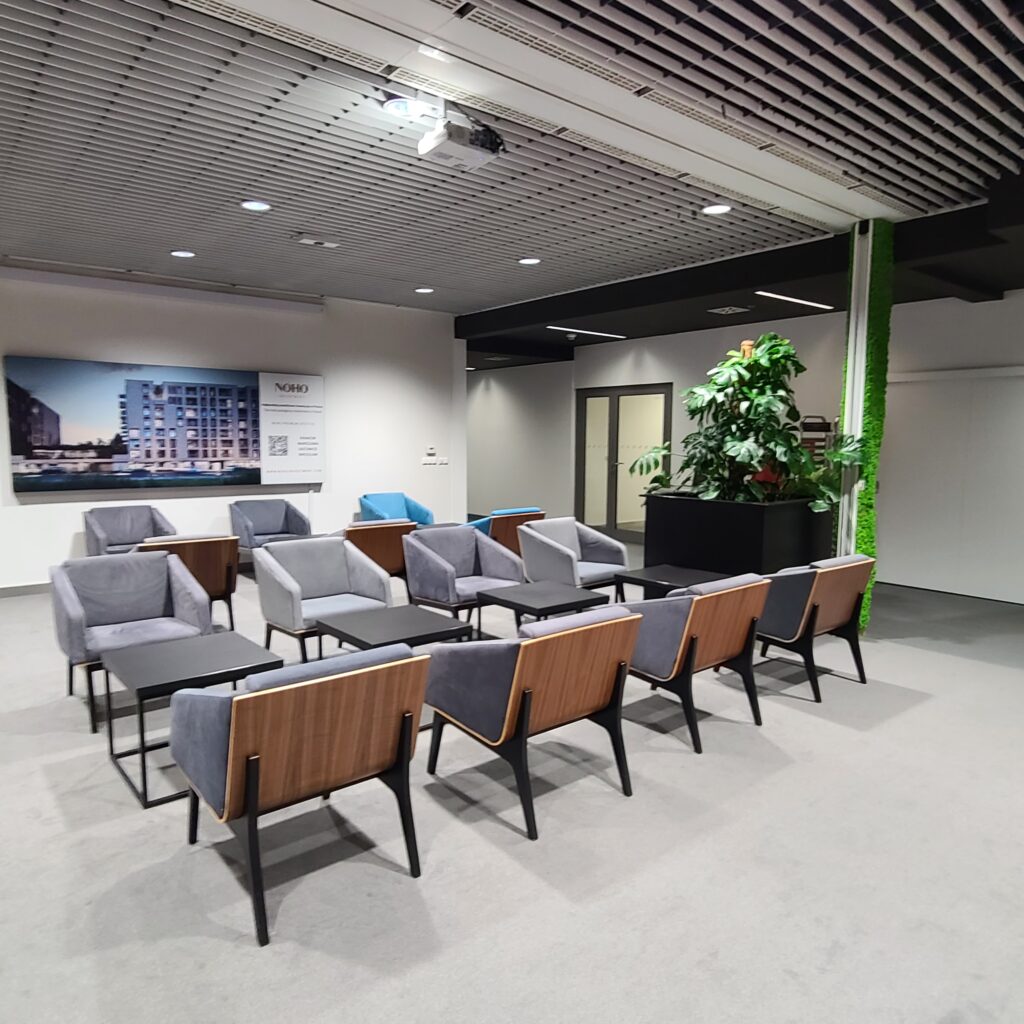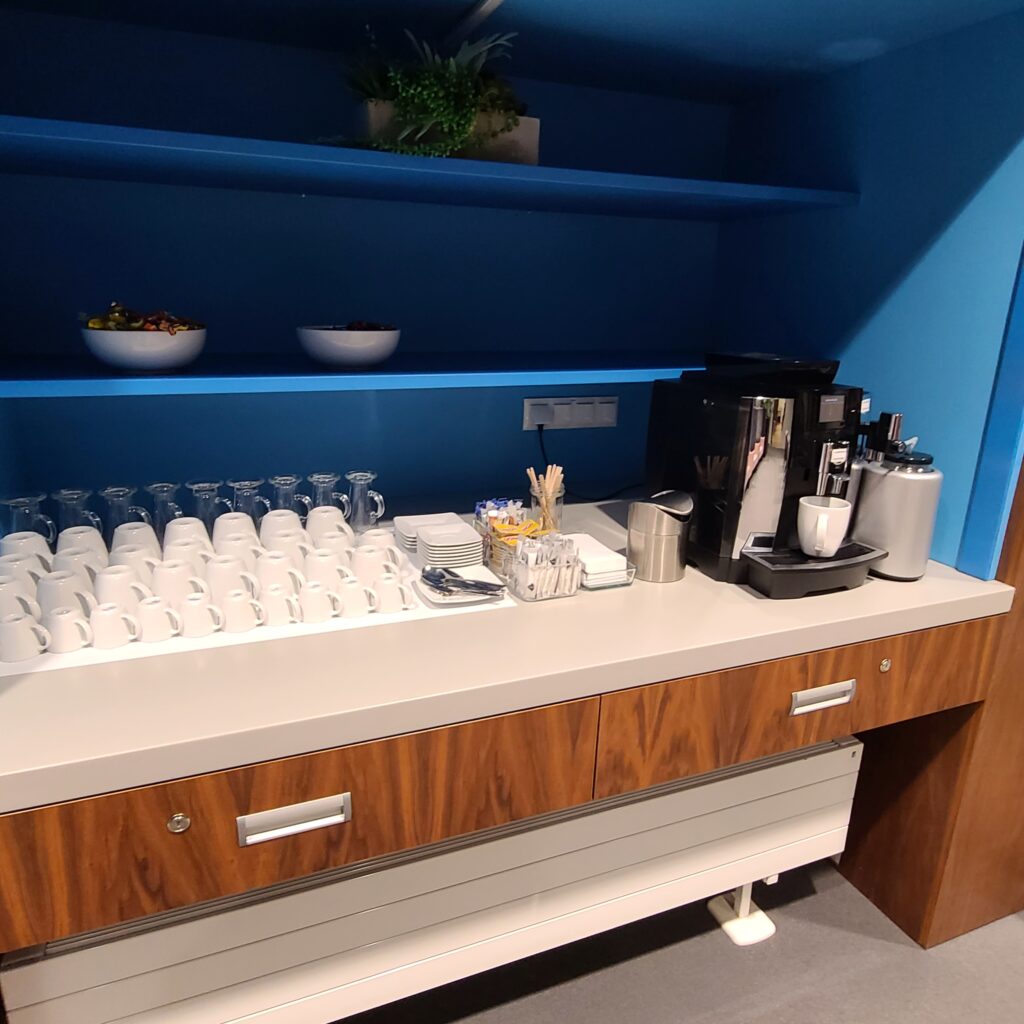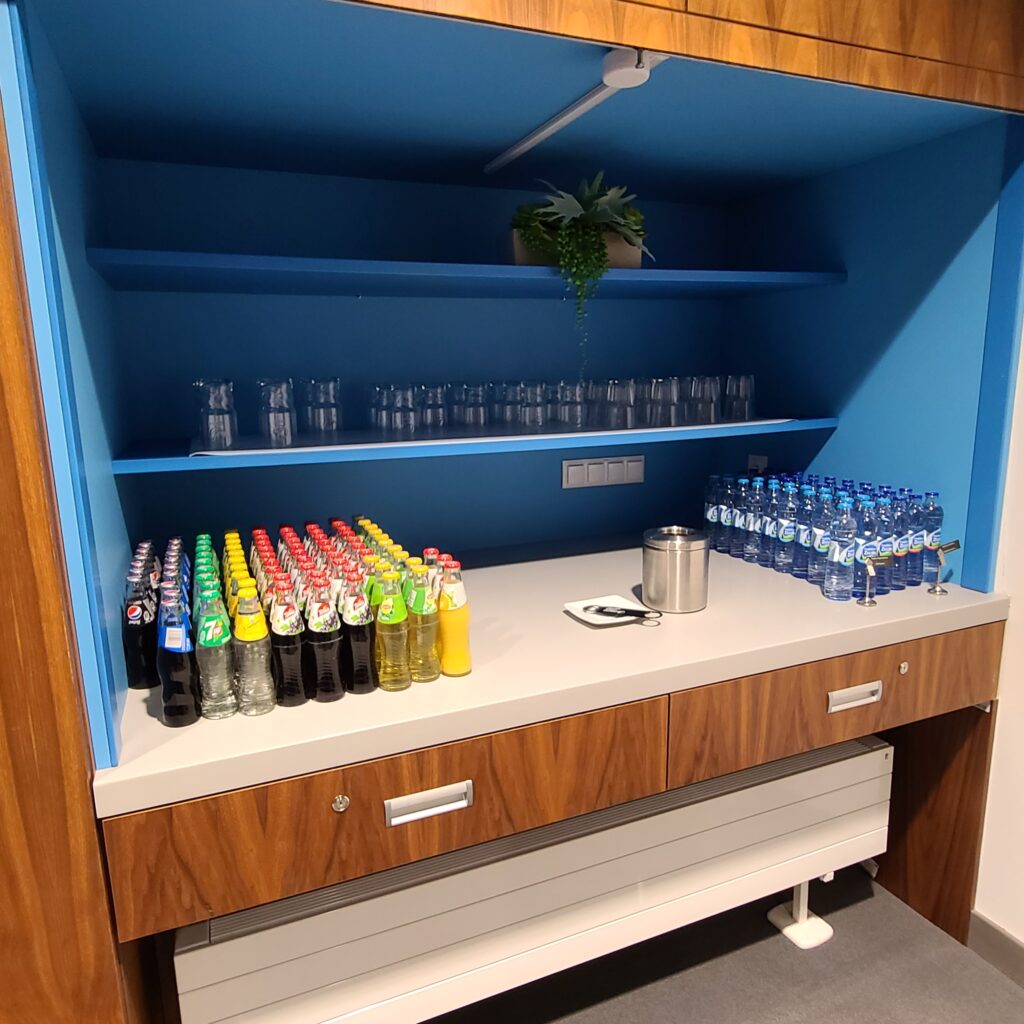 Conclusion
The Krakow Airport Business Lounge was a solid lounge. Even though I wouldn't go out of my way to arrive much earlier at the airport for the sole purpose of visiting this lounge, it offered a nice place to enjoy some coffee. What's missing from this lounge compared to the pre-renovated version is the view of the runway since most of the lounge is in the basement part.
Overall Rating