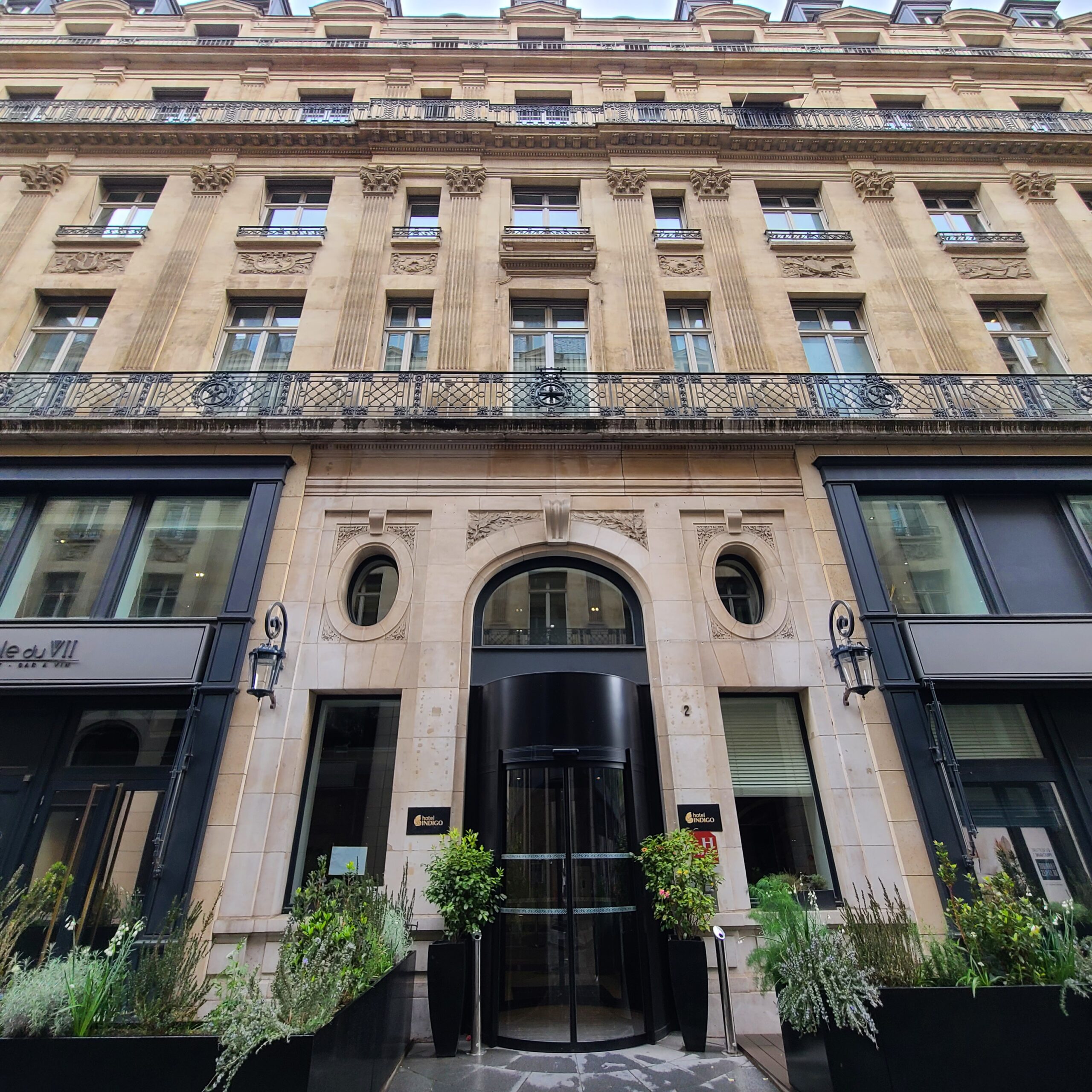 Advertiser disclosure: This post may include affiliate links (including sidebar banners) in which this site may receive compensation if a purchase is successfully made (at no extra cost to you) after being redirected from here. Thank you for your support!
Review: Hotel Indigo Paris Opera (2023) [France]
Finding a hotel fit for 3 guests in Paris was tough, and for our first time visit there, we wanted a centralized location. It was more difficult in a sense that Hilton and IHG don't have standard room availability for 3 guests, Marriott rates too high in points, and Hyatt not having any award availability in most of their hotels.
Even independent boutique hotels can get quite expensive in Paris, but luckily, I found a decent deal with the Hotel Indigo Paris Opera in cash. It's my first time staying in a Hotel Indigo, so it was a good opportunity to get a feel of the brand. Also, it was my first opportunity to test out IHG Diamond outside of the US.
Hotel Indigo Paris Opera- Booking
I booked the room for 3 nights with AARP rate for 491 EUR/night. Compared to the neighboring IHG properties like the Kimpton St. Honore and InterContinental Paris Le Grand, Hotel Indigo is the cheapest of the three, but the only one that offers a sofa bed that'd be useful for 3 guests.
I found AARP rate to be better than AAA for IHG properties, but make sure to check both rates case by case. Sadly, lots of IHG hotels don't have award availability for 3 guests booking in 1 room.
Hotel Indigo Paris Opera- Location
As the hotel's name suggests, the hotel is just steps away from the Opera Garnier, possibly the most famous opera house in Paris. You can also get to the Louvre with 15 minutes of walk with trendy shops, cafes, and restaurants along the way.
Getting to the hotel from CDG can be done with RoissyBus shuttle that stops at the Opera station as the last stop. Ticket price is around 13 EUR. From there, the hotel is just minutes of walk away. The hotel's building is at a quiet pedestrian street named Eduard VII. No cars can get in and is a pretty quiet street.
Metro stations are plentiful nearby like the Auber station for RER A (basically a faster metro with fewer stops) and Havre-Caumartin for Line 9 to get to the Eiffel Tower. Getting around Paris will be very easy from this hotel!
Hotel Indigo Paris Opera- Check-in
After a delayed Air France flight from Rome, and our RoissyBus breaking down just outside of a flyover ramp in front of the airport, we checked in to the hotel past midnight by taxi. A lone front desk staff greeted me with "Mr. Utama, we've been expecting you."
I was delighted that we'd be upgraded to a Junior Suite thanks to my IHG Diamond status. Base rooms are around 290 sqft, and the suite is around double that, which was greatly appreciated for the three of us. On top of that, I chose free breakfast for 2 for the welcome amenity. But then, I found out later that they put in the extra 600 points anyway!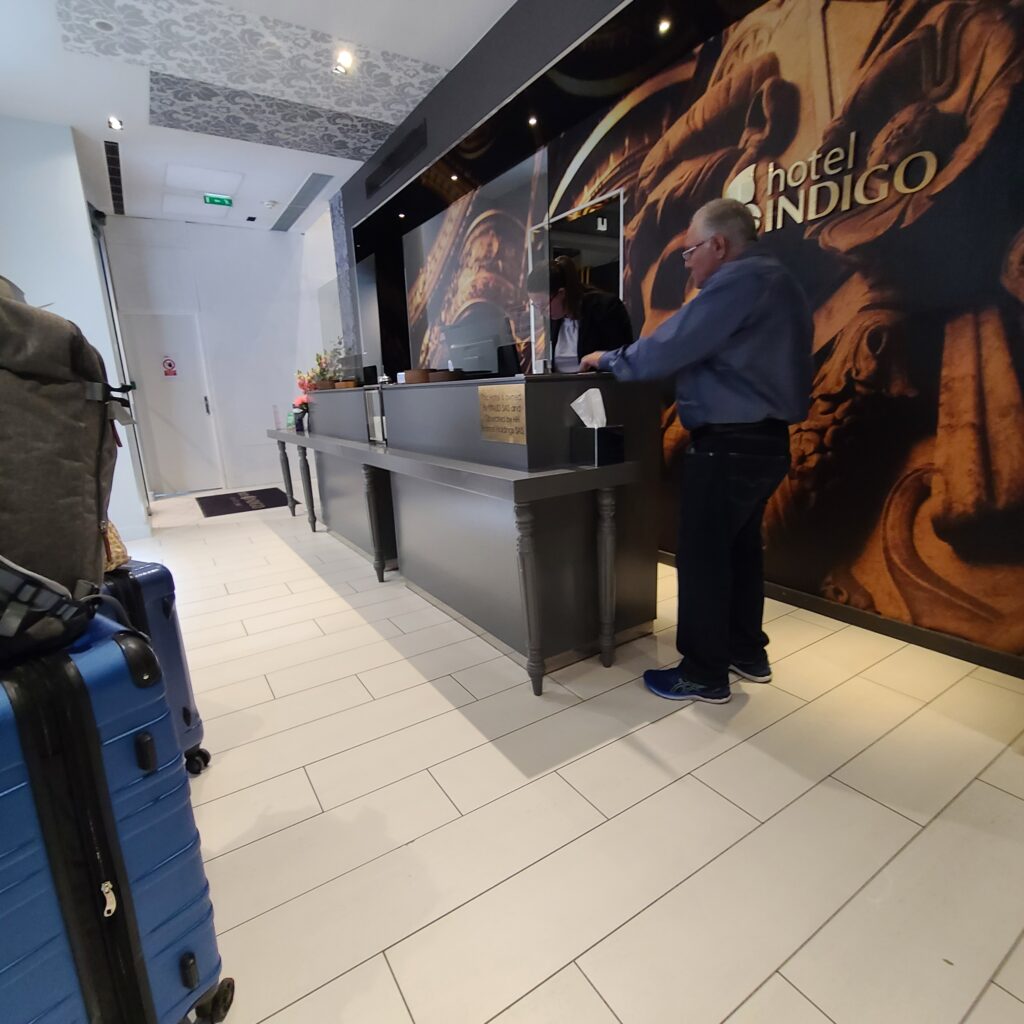 Since it was raining for most of our stay, the hotel has a bucket of umbrellas that you can loan in the lobby.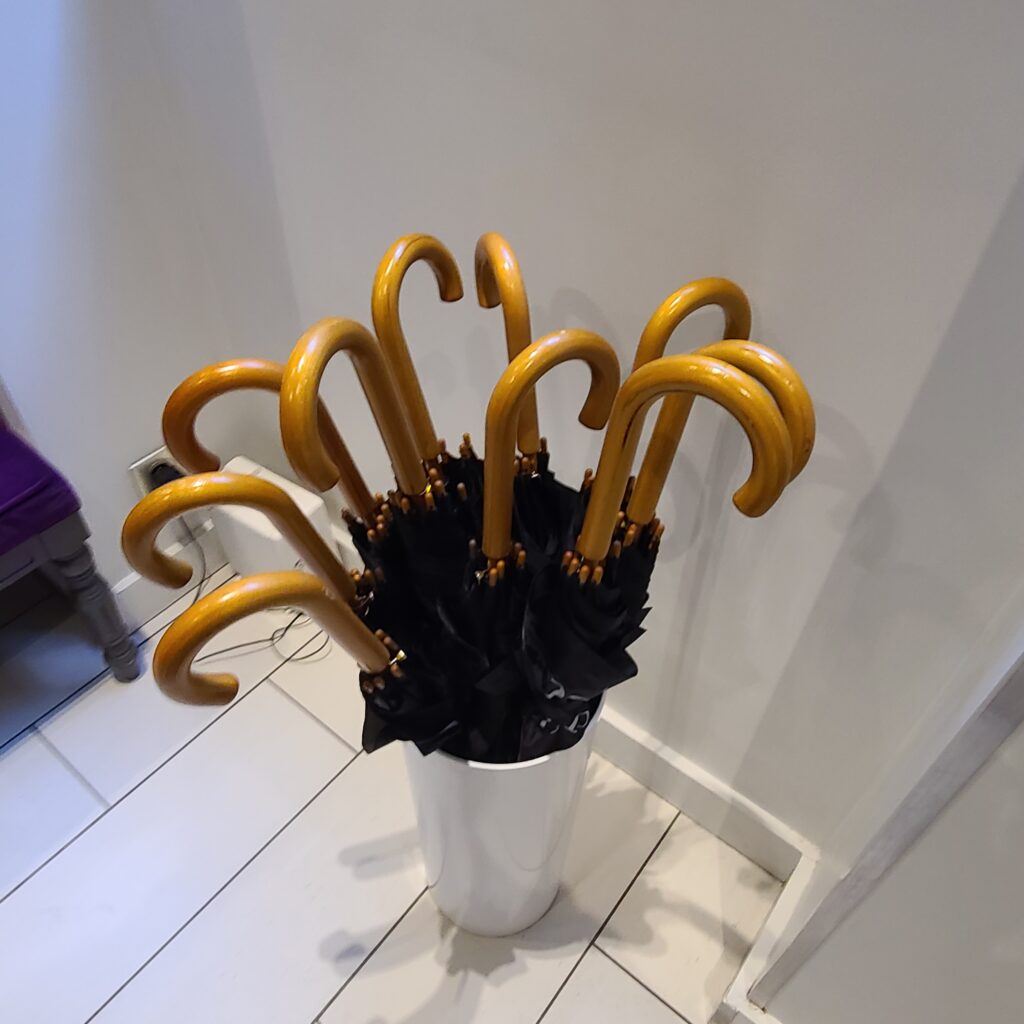 Hotel Indigo Paris Opera- Junior Suite
We were assigned to Room 301. The suite is located in the corner facing the more busy street.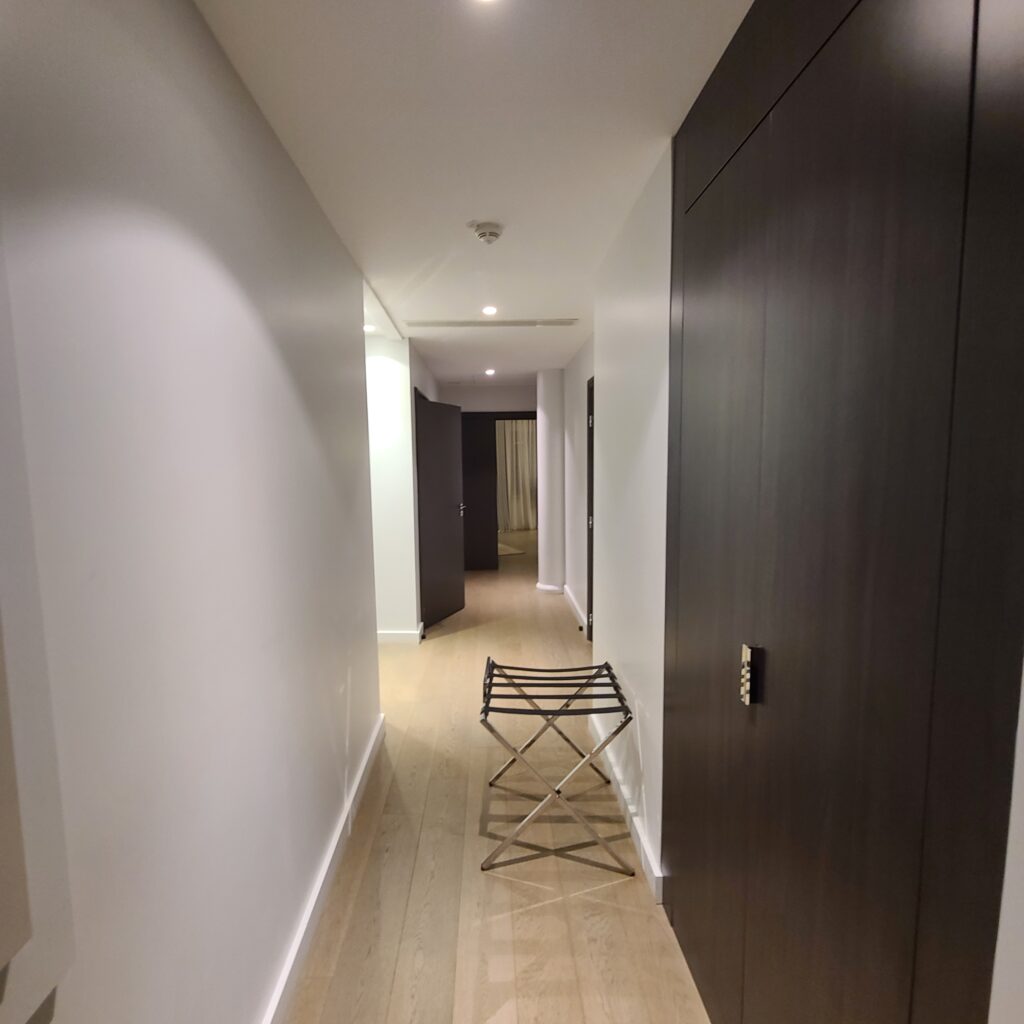 The entrance to the suite is quite long, but it's a good place to store luggages as the rack is prepared. There's also a closet to the right to store your jackets and valuables inside a safe.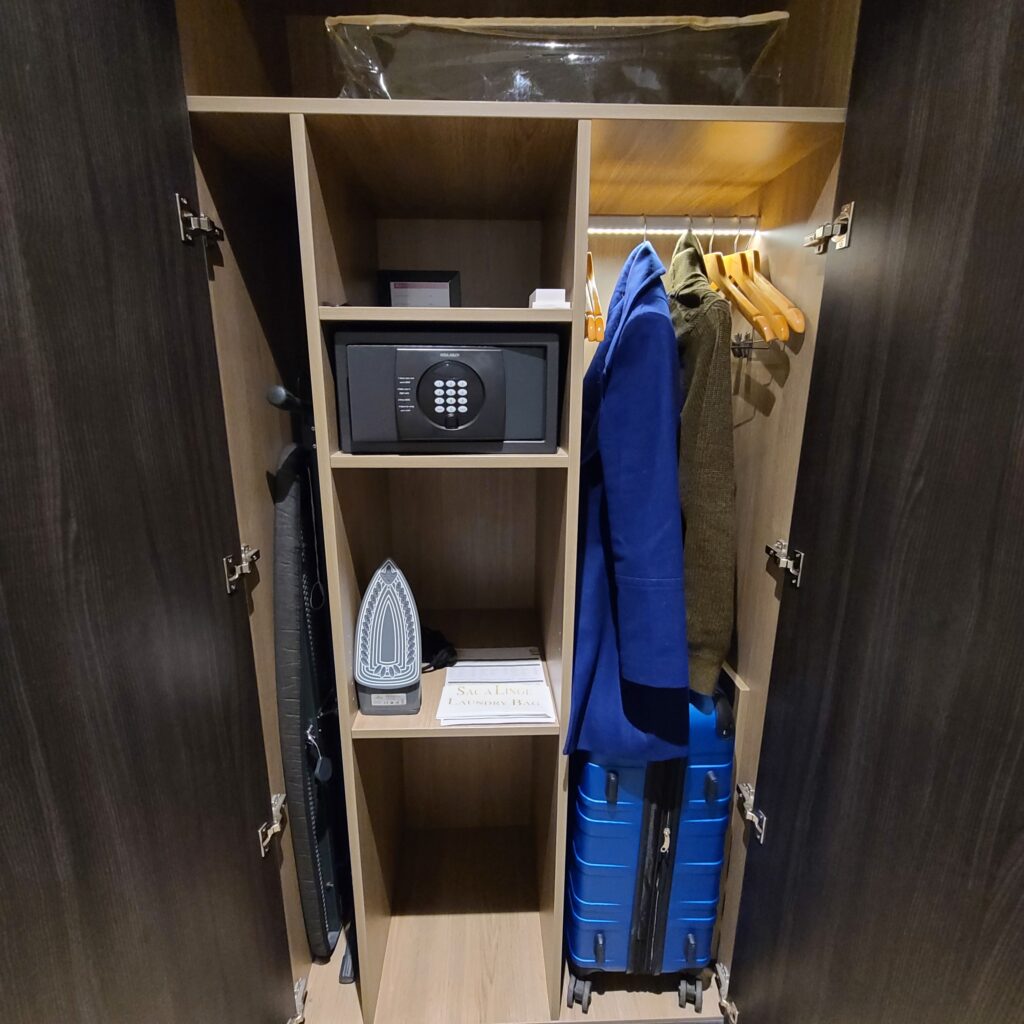 Just before the main room are the bathroom to the right, and a separate toilet room to the left.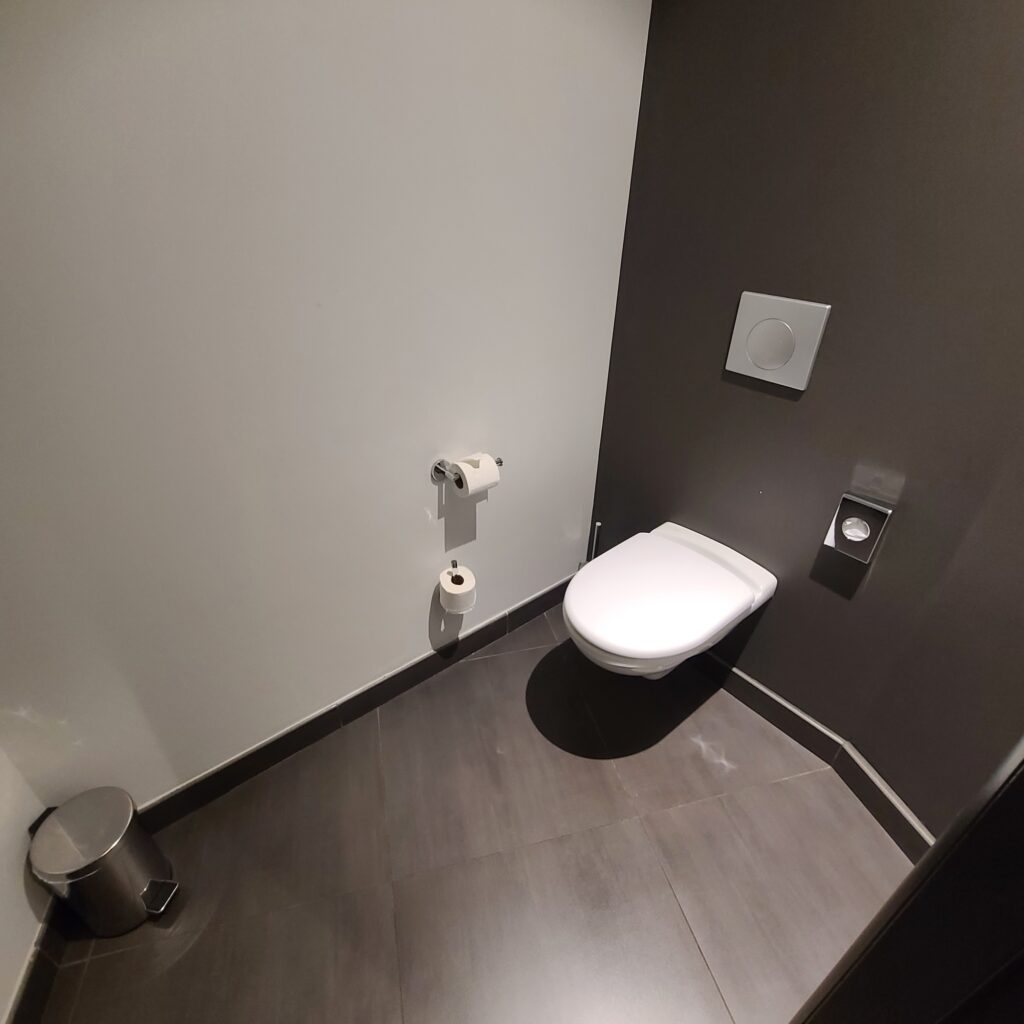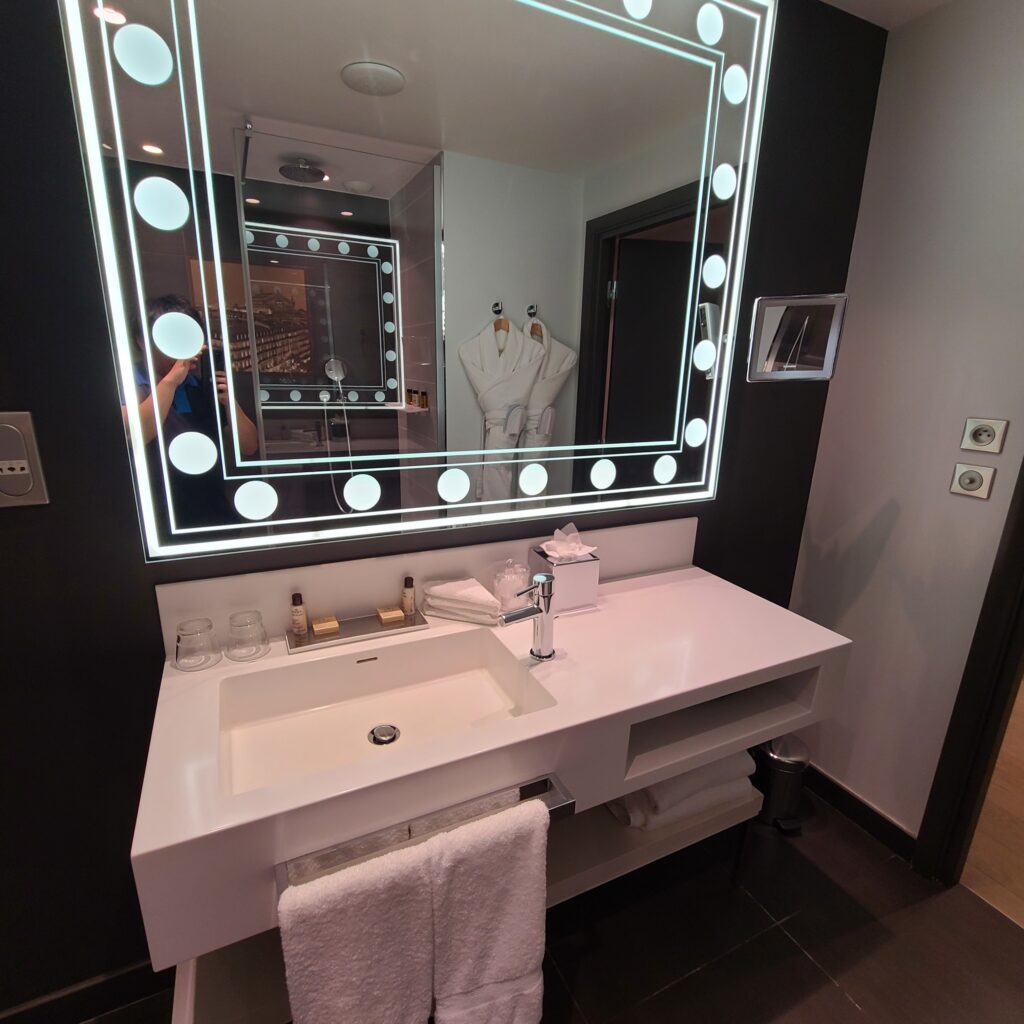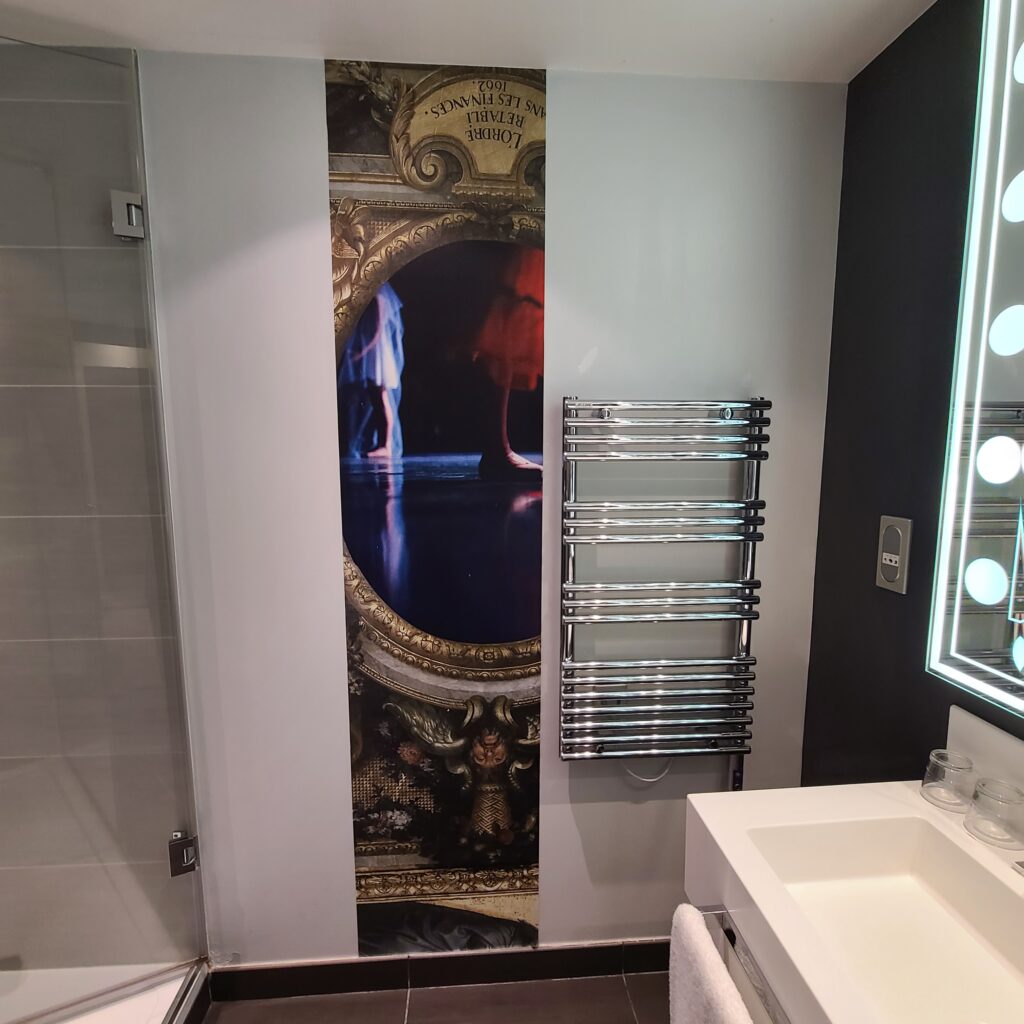 Bathrobes and slippers are included!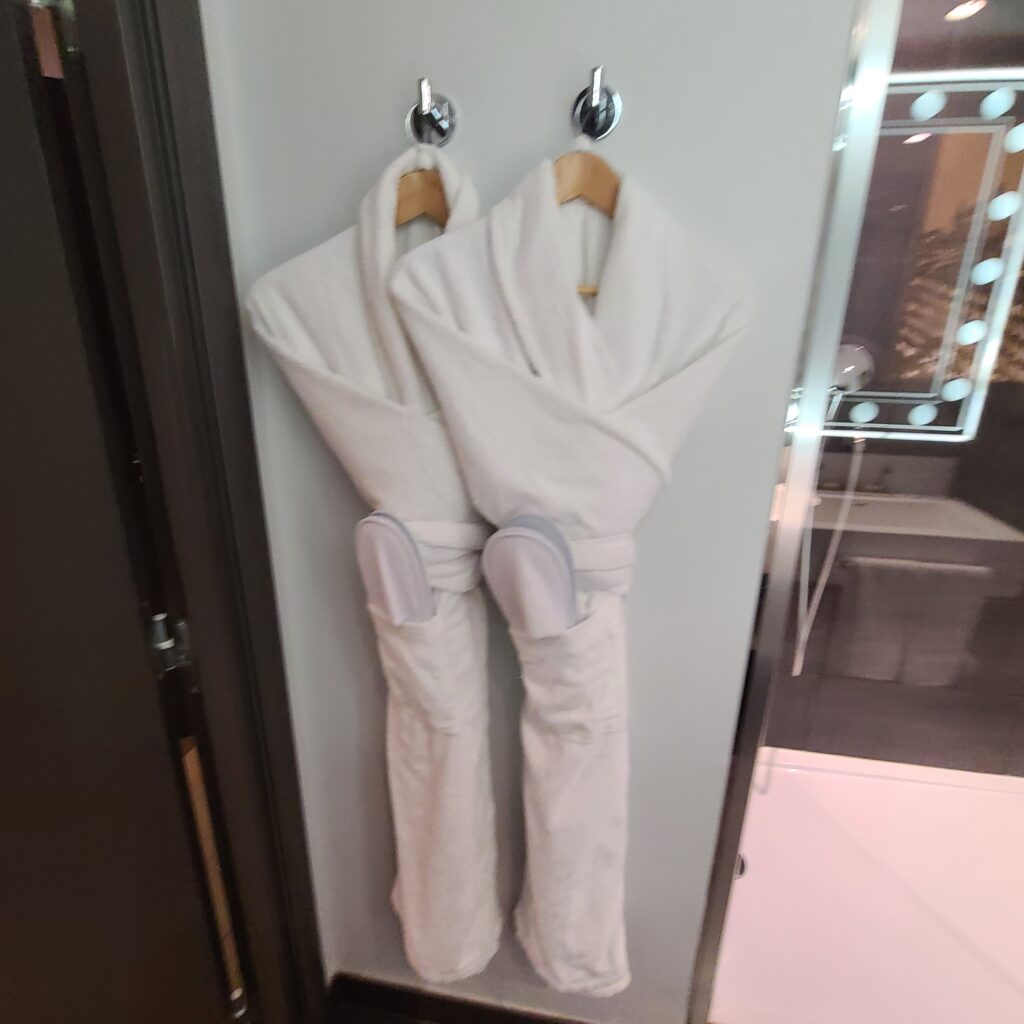 The walk-in shower is very spacious, and a shower mat is provided. Believe it or not, I think it's my first time seeing it in a hotel room. It's changed to a new one after housekeeping.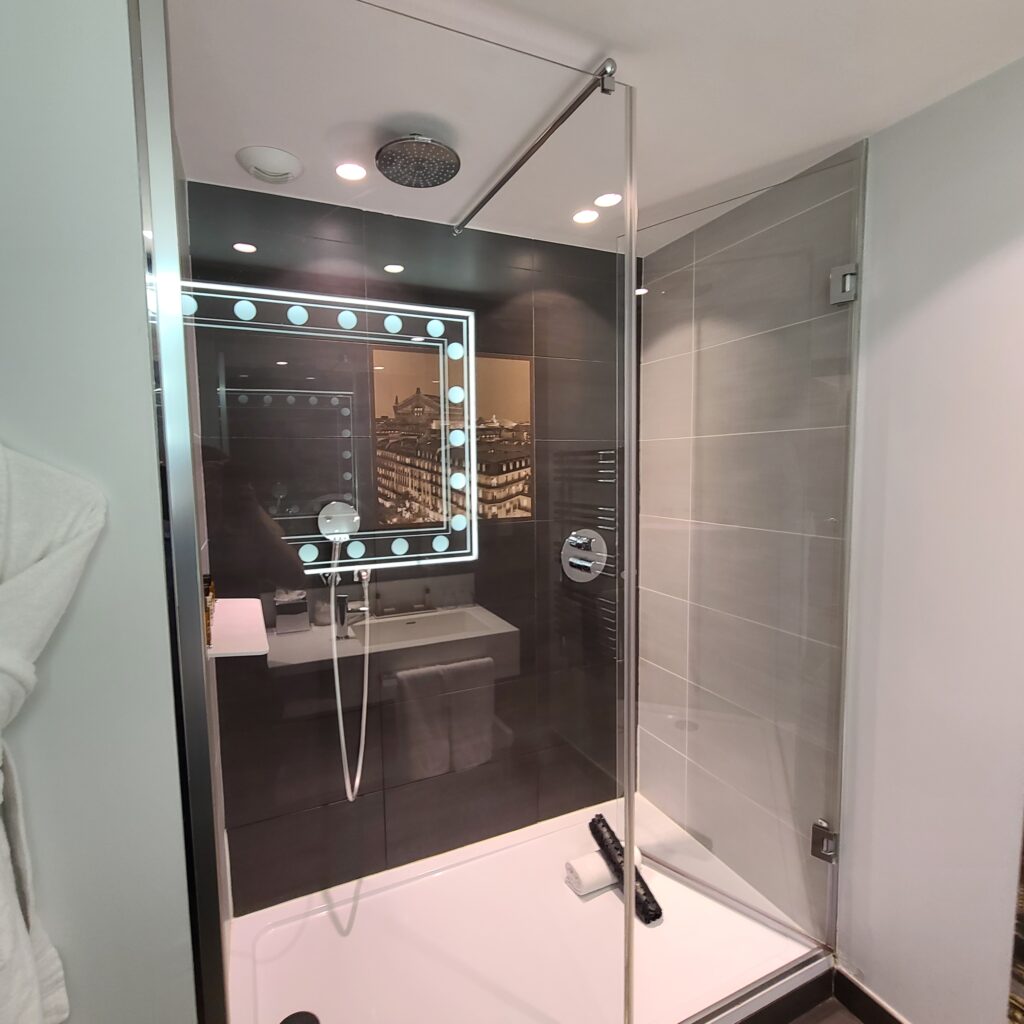 The toiletries are made by Nuxe Paris, and generous amounts were given. I enjoyed the honey scent these toiletries give. Lots of goodies to take home after check-out!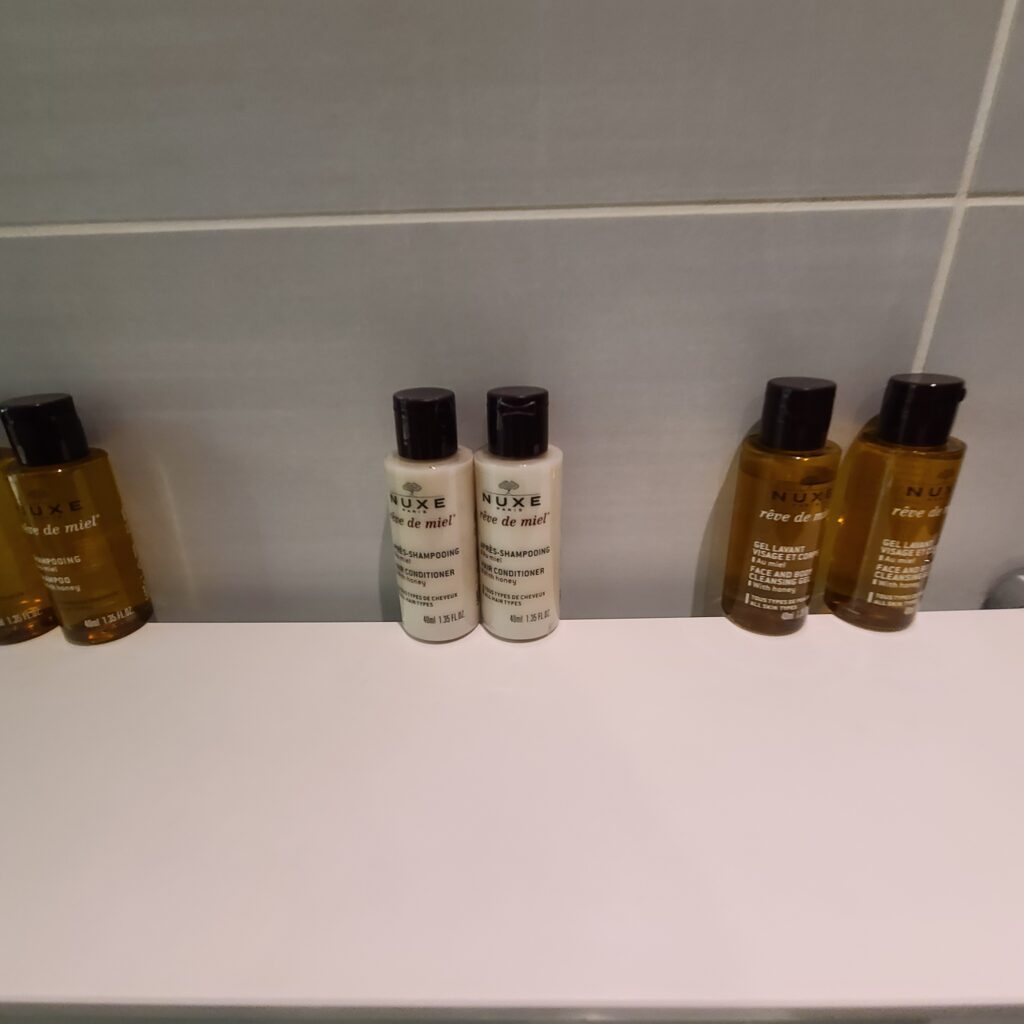 Now, to the main room! It has an open layout and the space is very comfortable for the three of us.
The sofa bed was prepared with sheets and blanket. It was one of the better sofa beds I've slept on. Extra towels, bathrobes, slippers, and set of toiletries were graciously prepared too!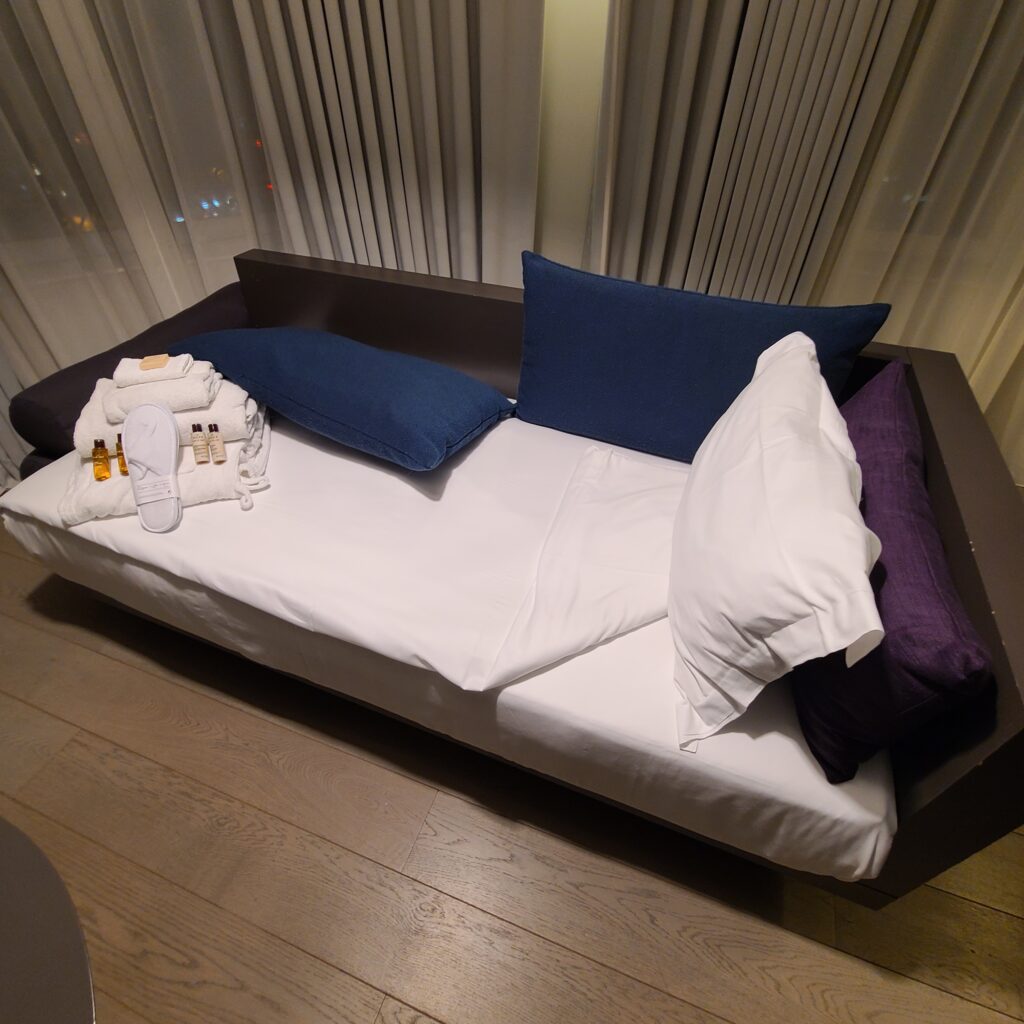 Salted caramel candy and a water bottle was the welcome gift I received.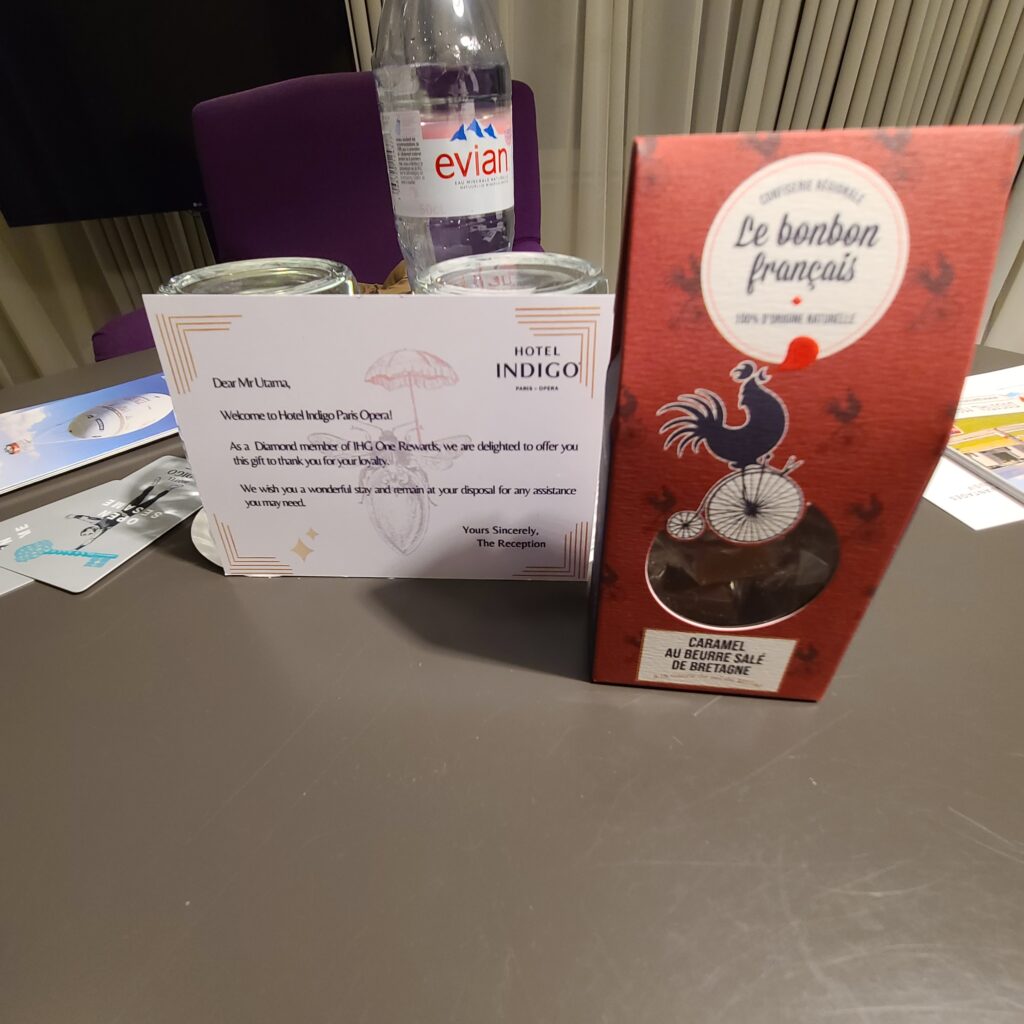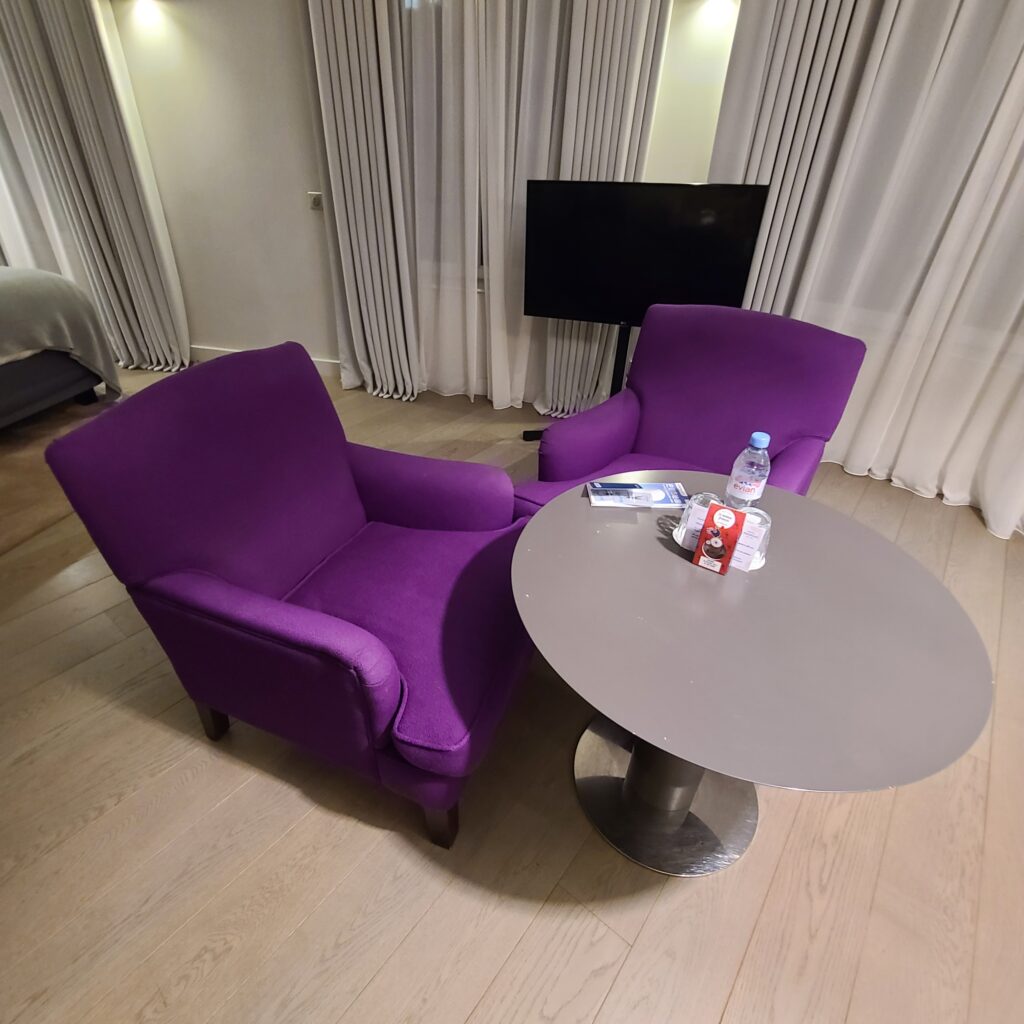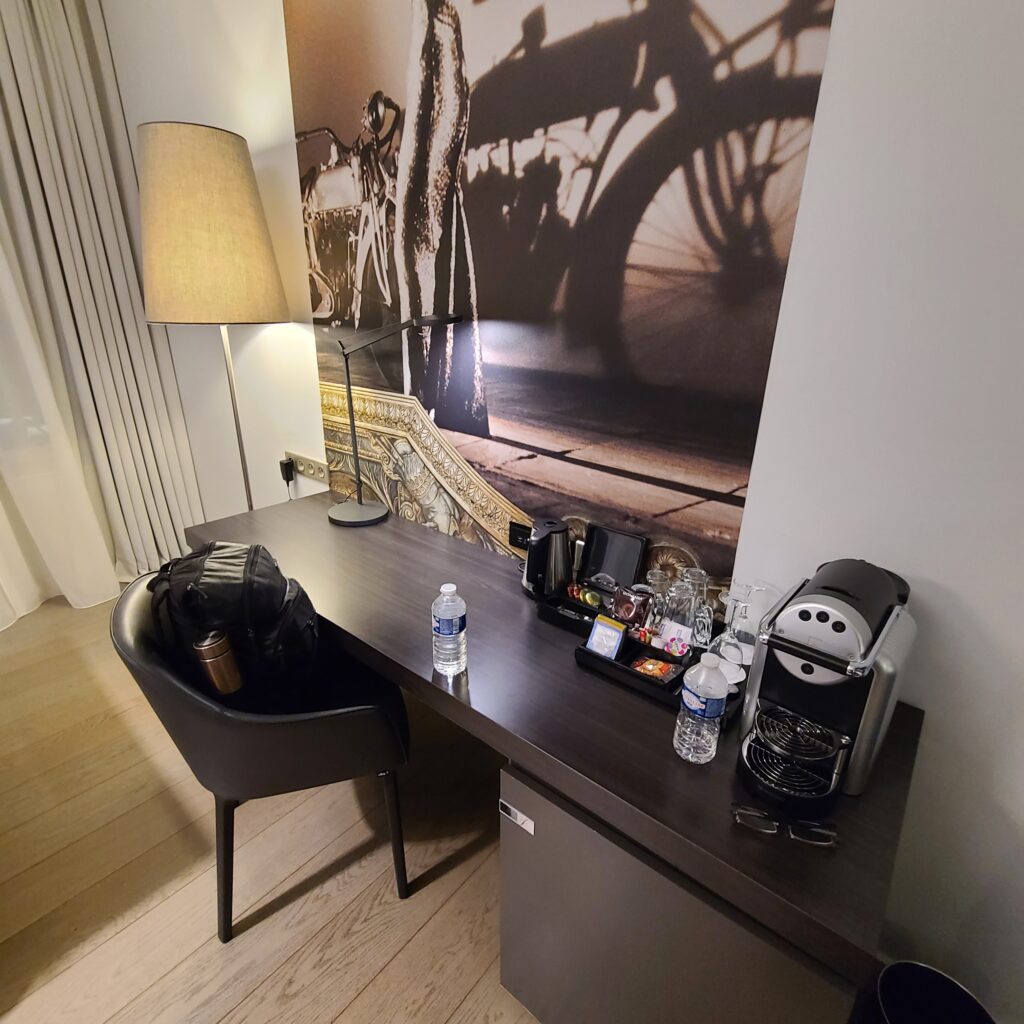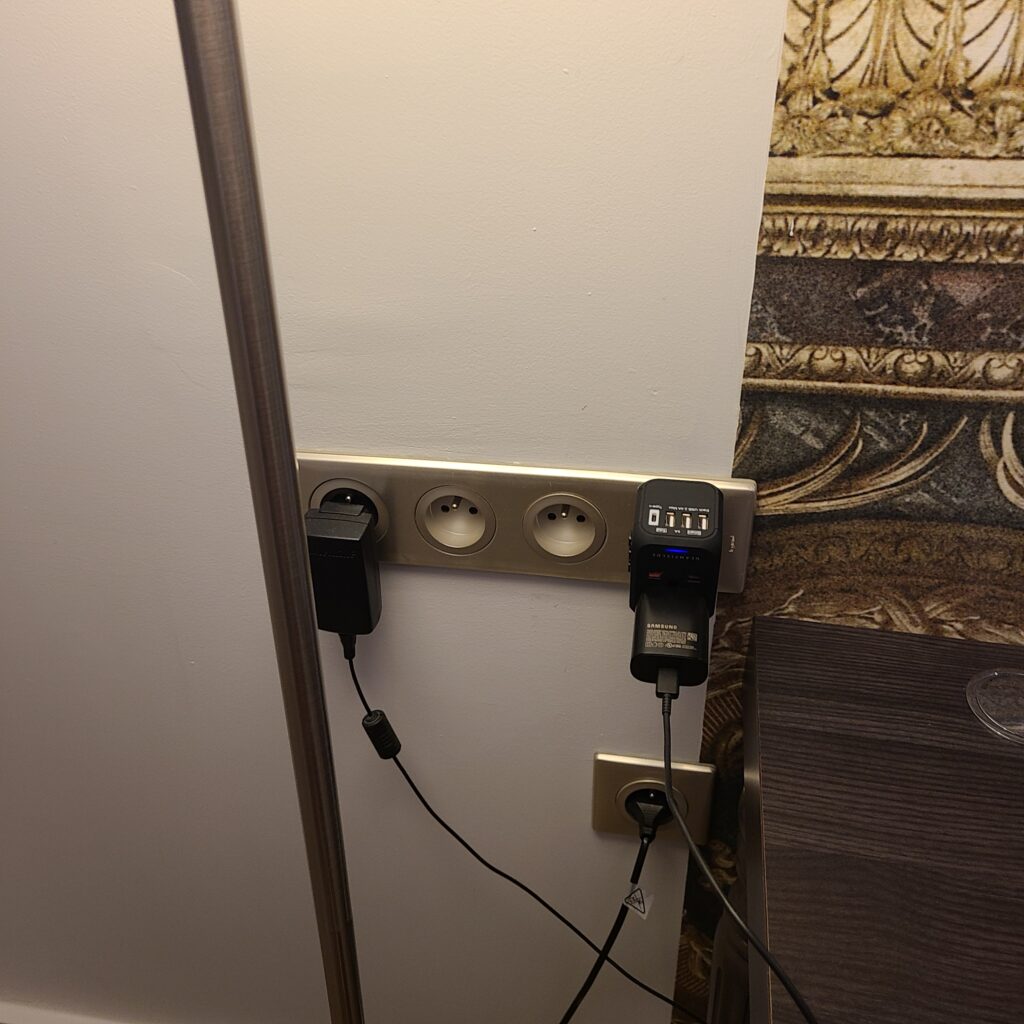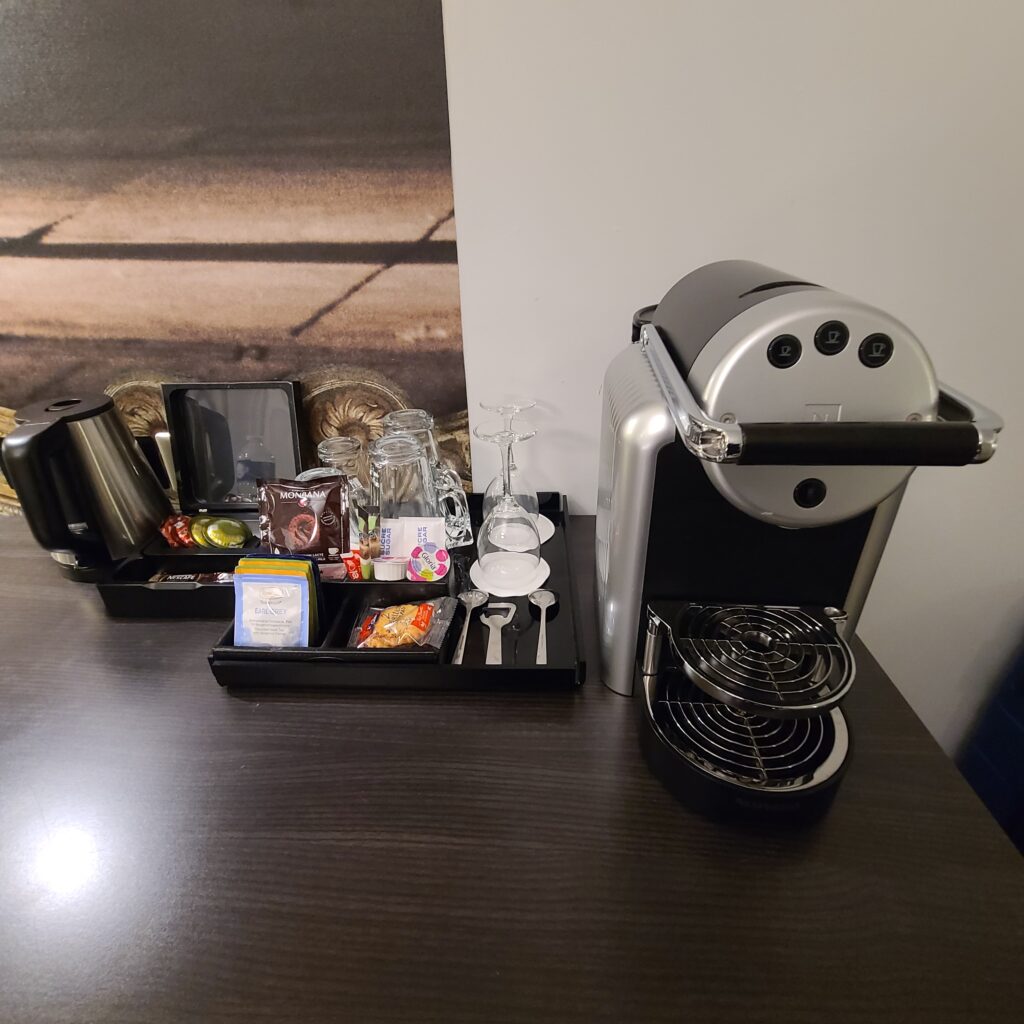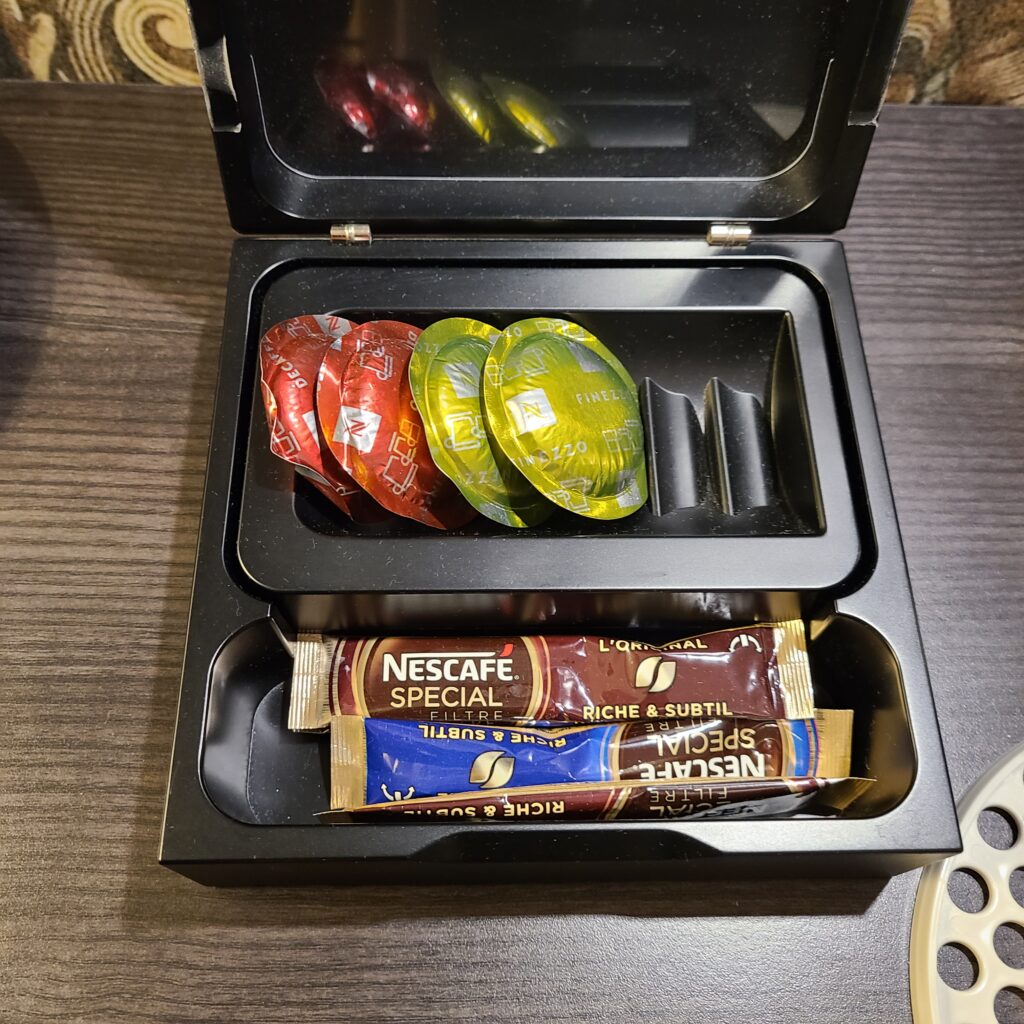 There is an empty fridge under the coffee machine to store your food and drinks. No minibar in the room.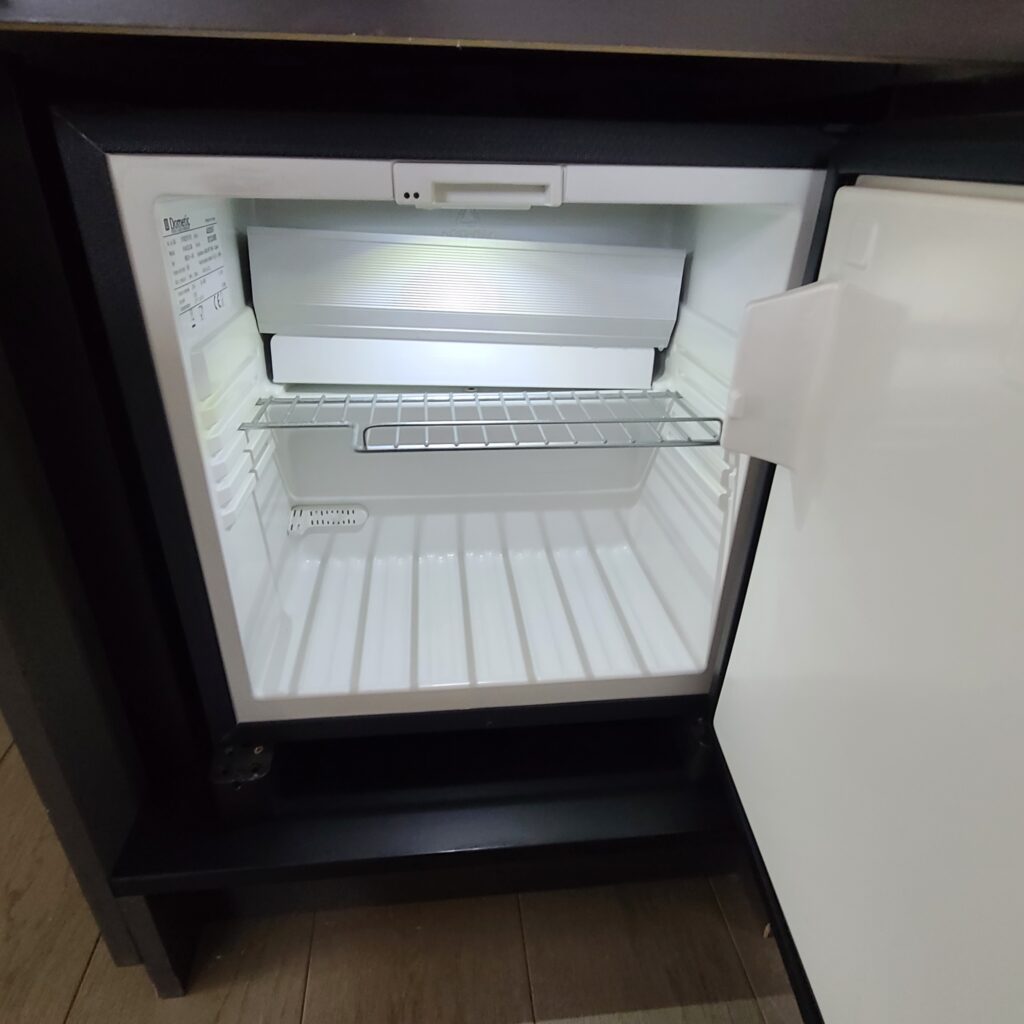 The bed was very comfortable from my brief testing. A bit on the firmer side.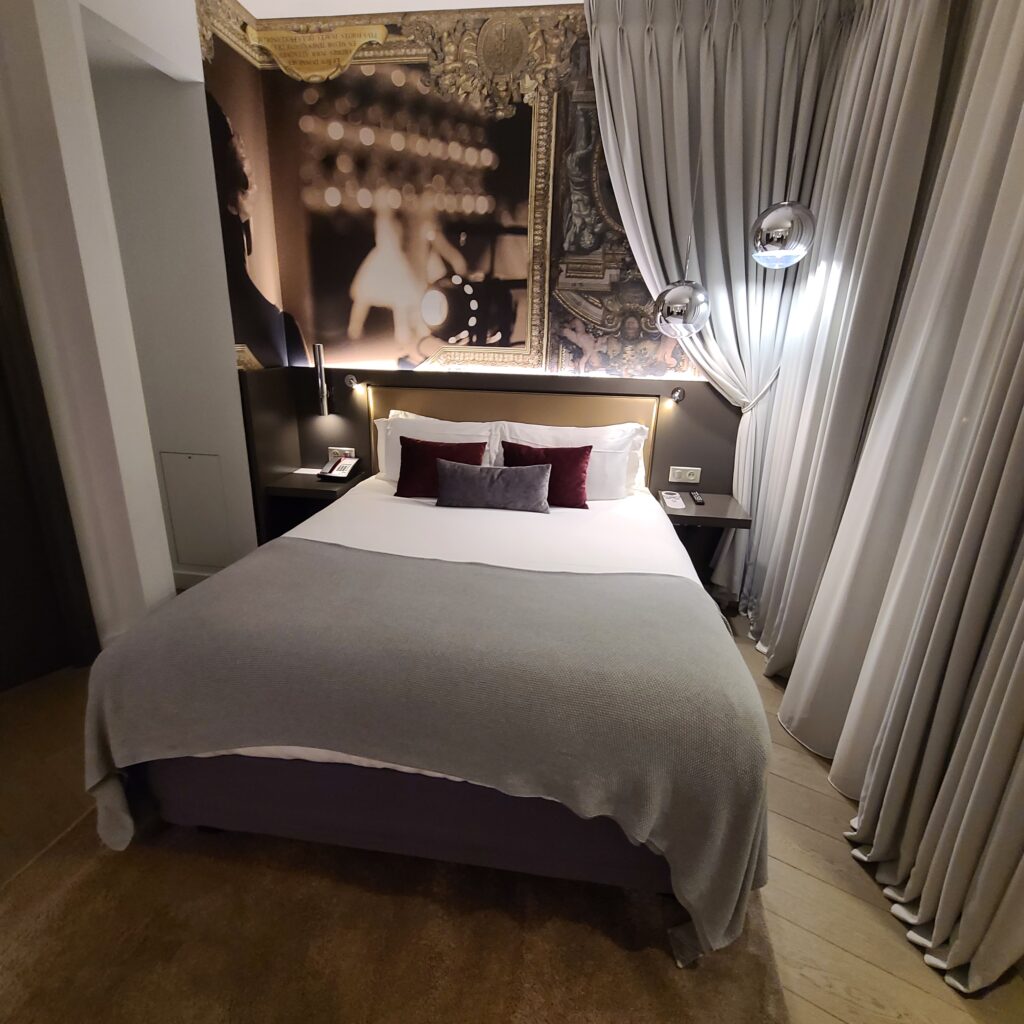 One of the best features of this room is the full-open windows, possibly to emulate a Parisian apartment lifestyle! Of course, you can sit by the balcony… just be careful!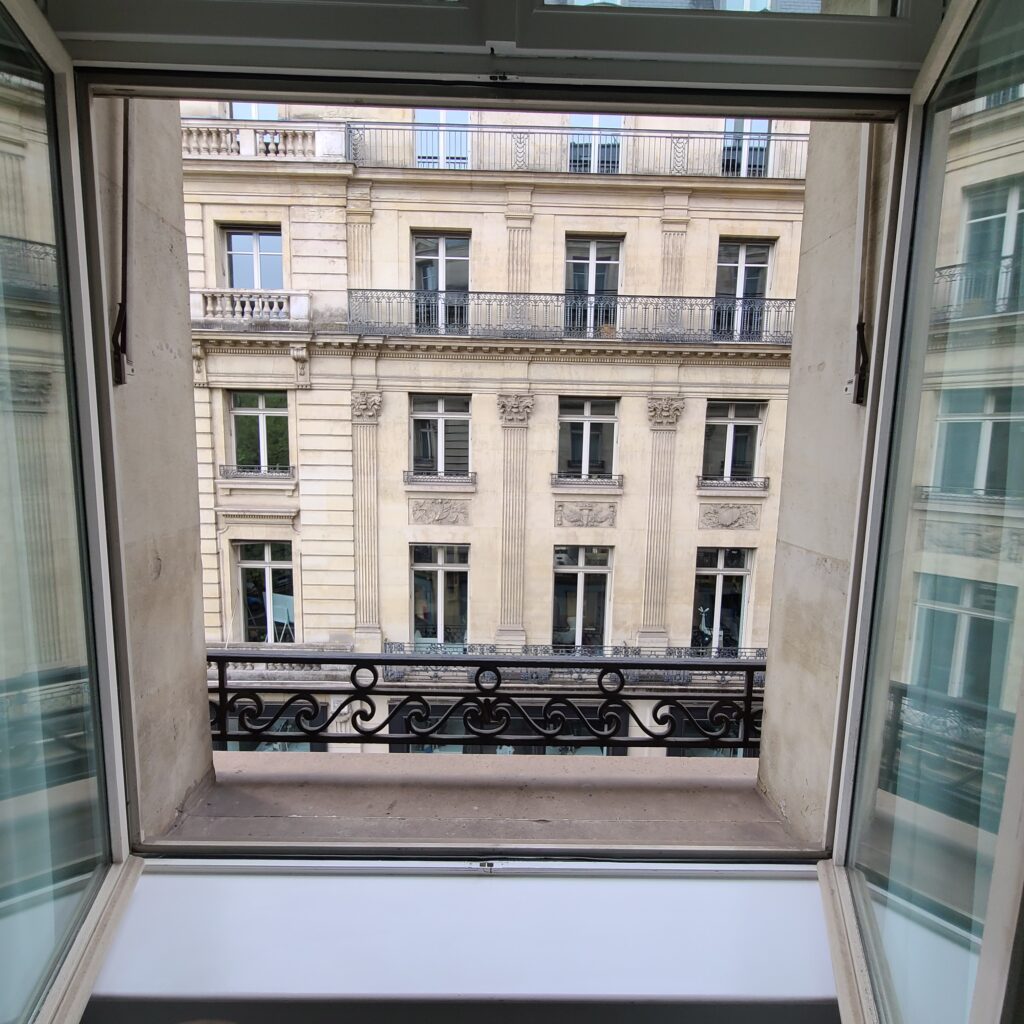 The reflection made by the rain and the pristine street is very nice to look at!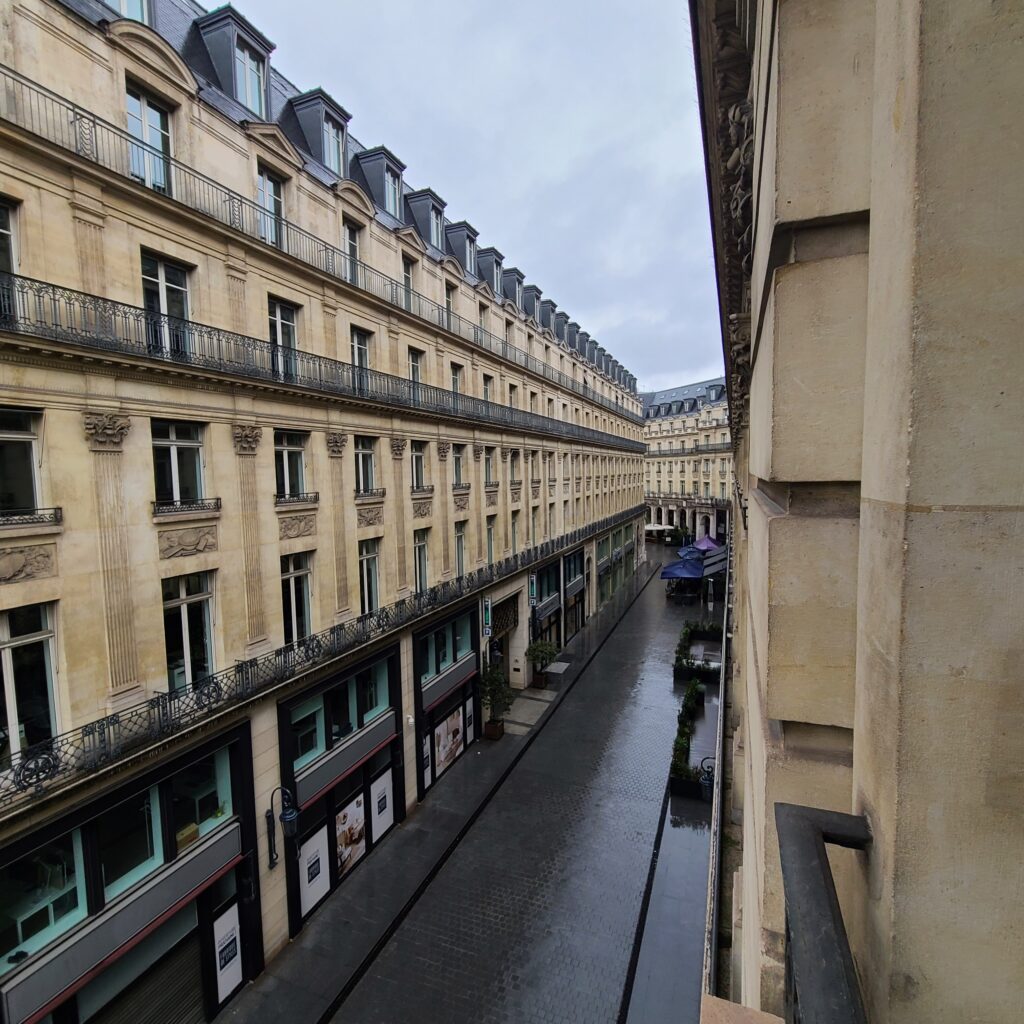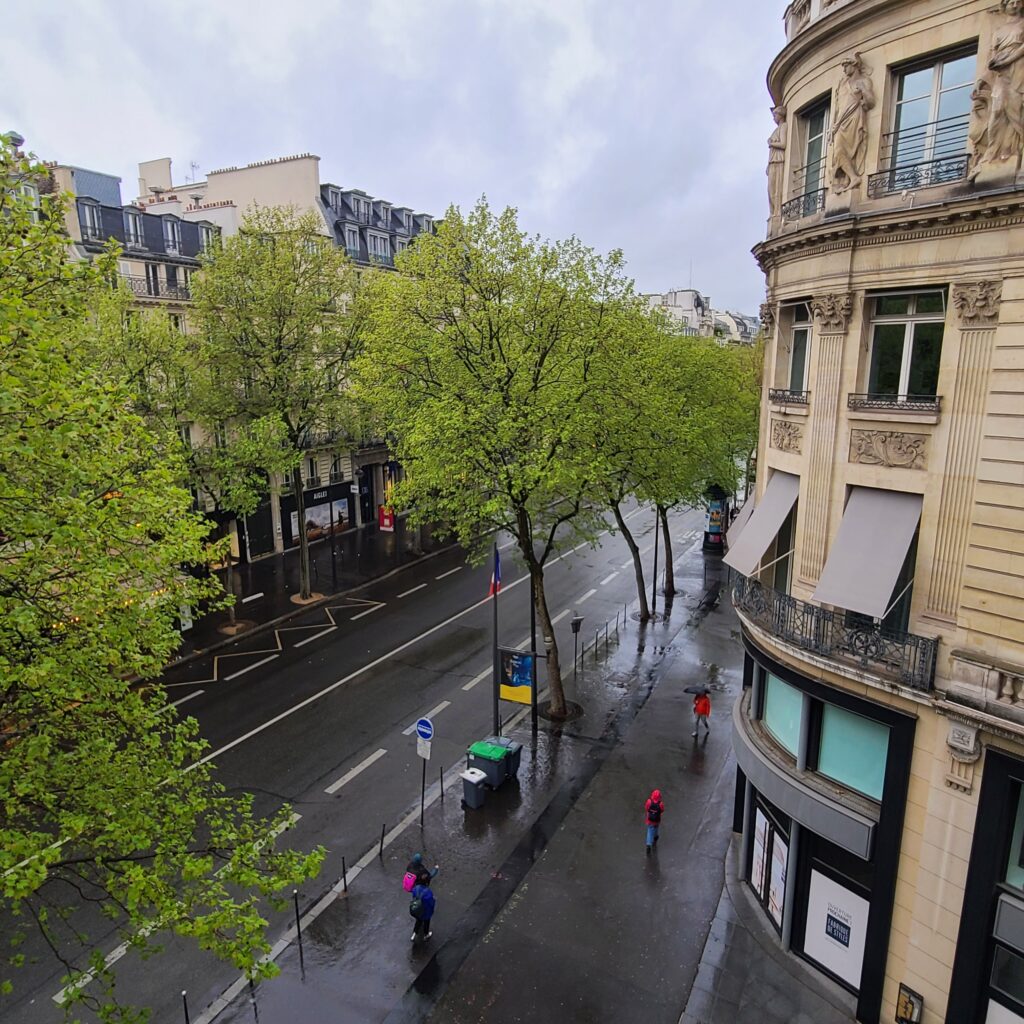 Overall, a very chic studio-style suite!
Hotel Indigo Paris Opera- Breakfast
As an IHG Diamond member, I was able to choose free breakfast for 2 guests. My parents took turns so they both can experience it.
Breakfast is located on the second floor.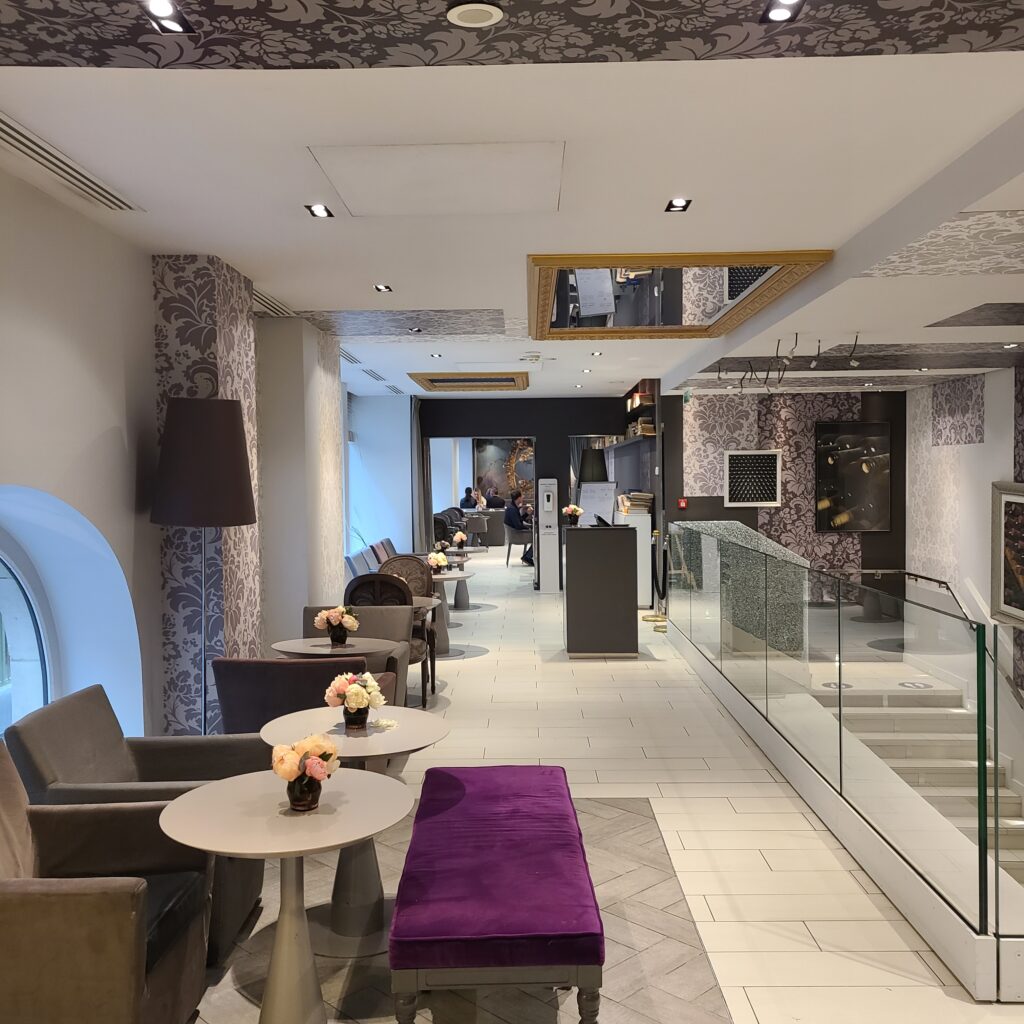 Without free breakfast, we'd each have to pay 27 EUR to eat. The breakfast is a buffet, mainly consisting of freshly baked pastries, but you can also order 1 item from the a la carte menu and coffee/tea.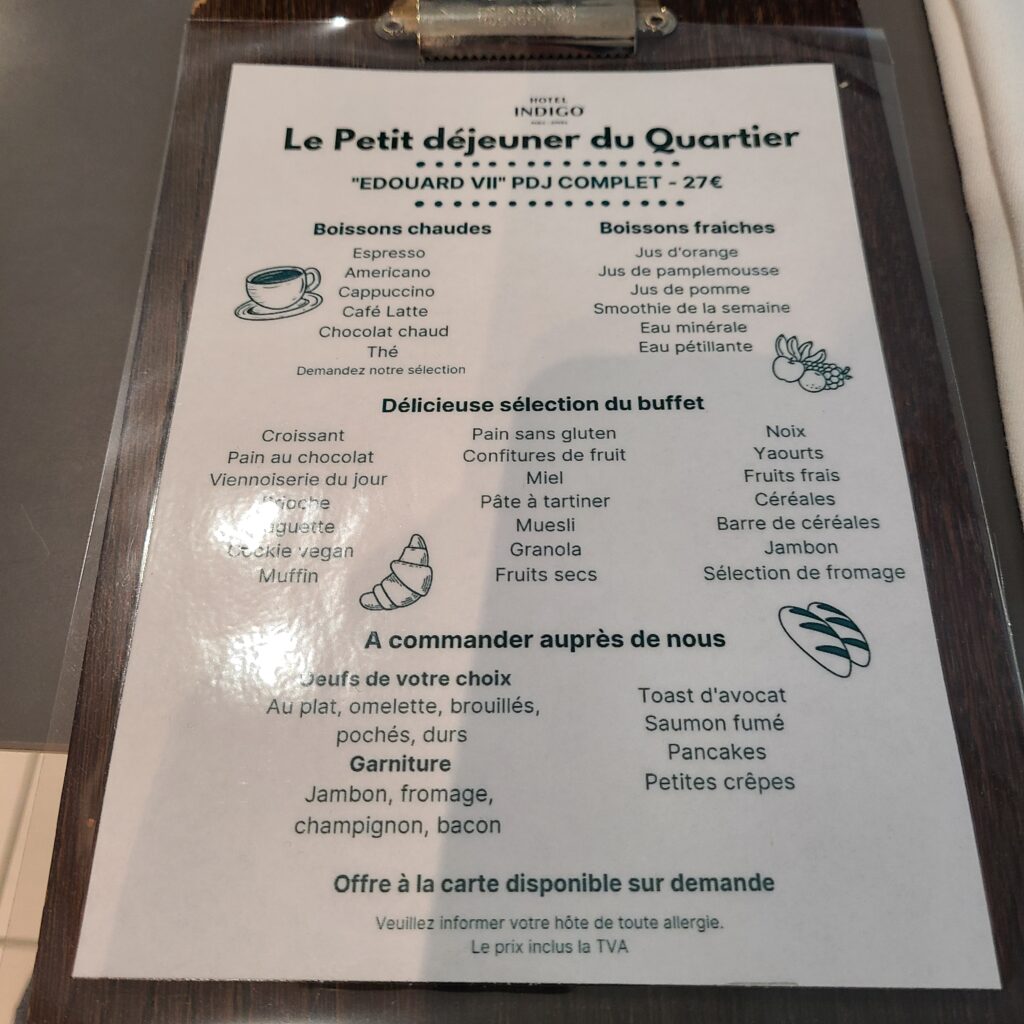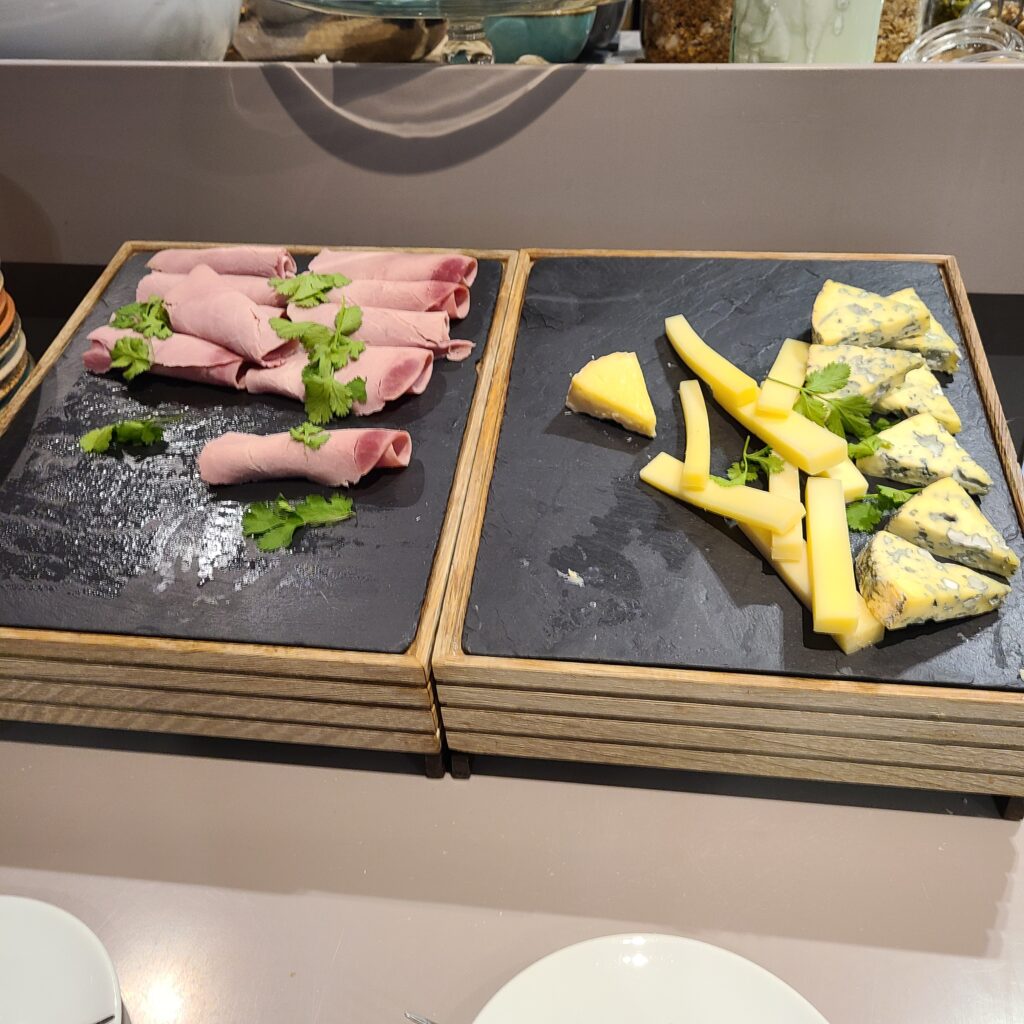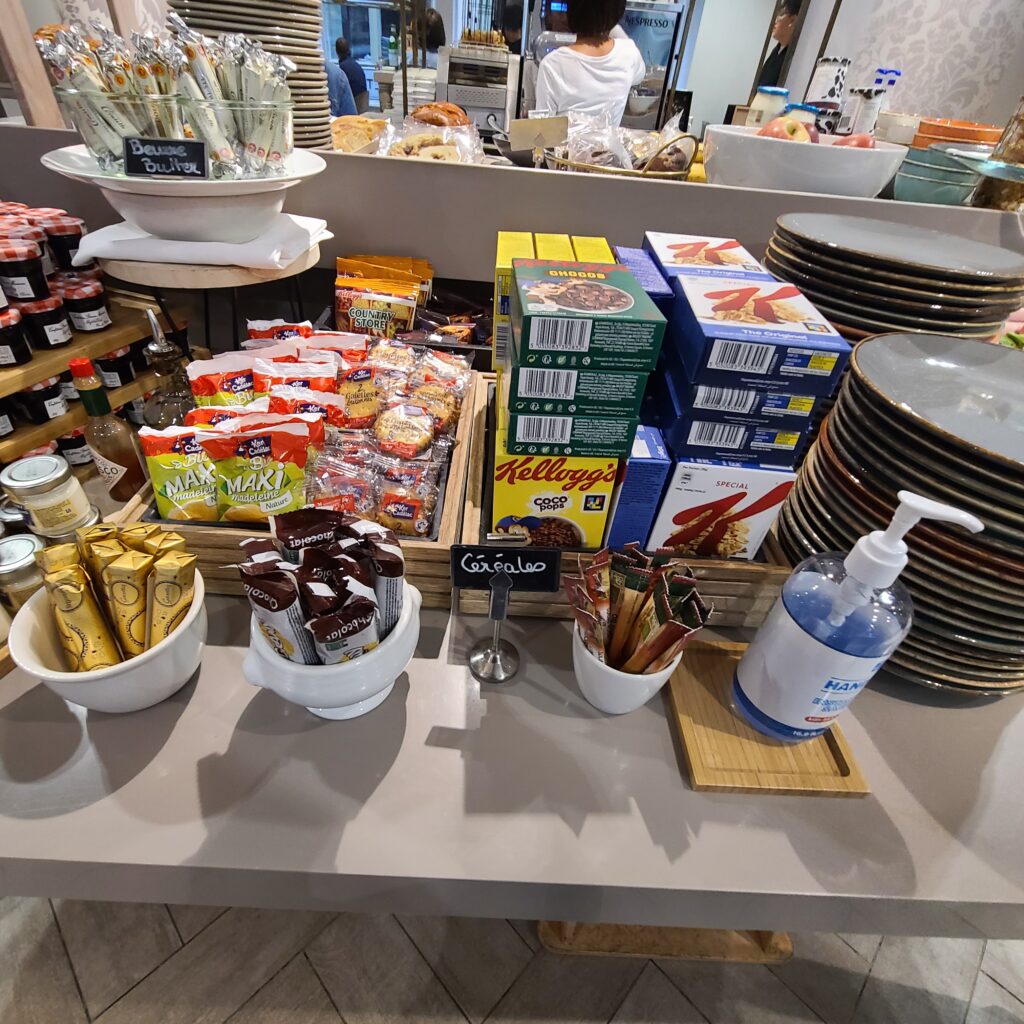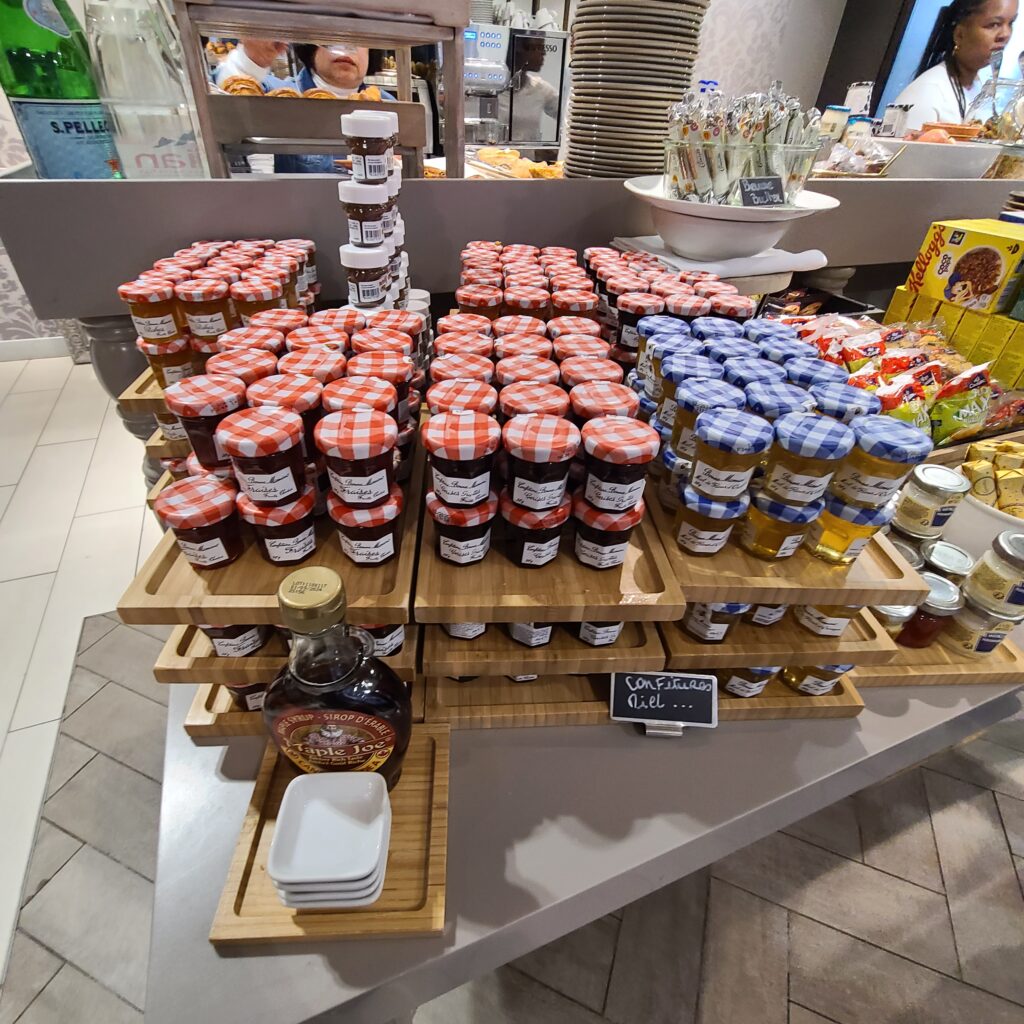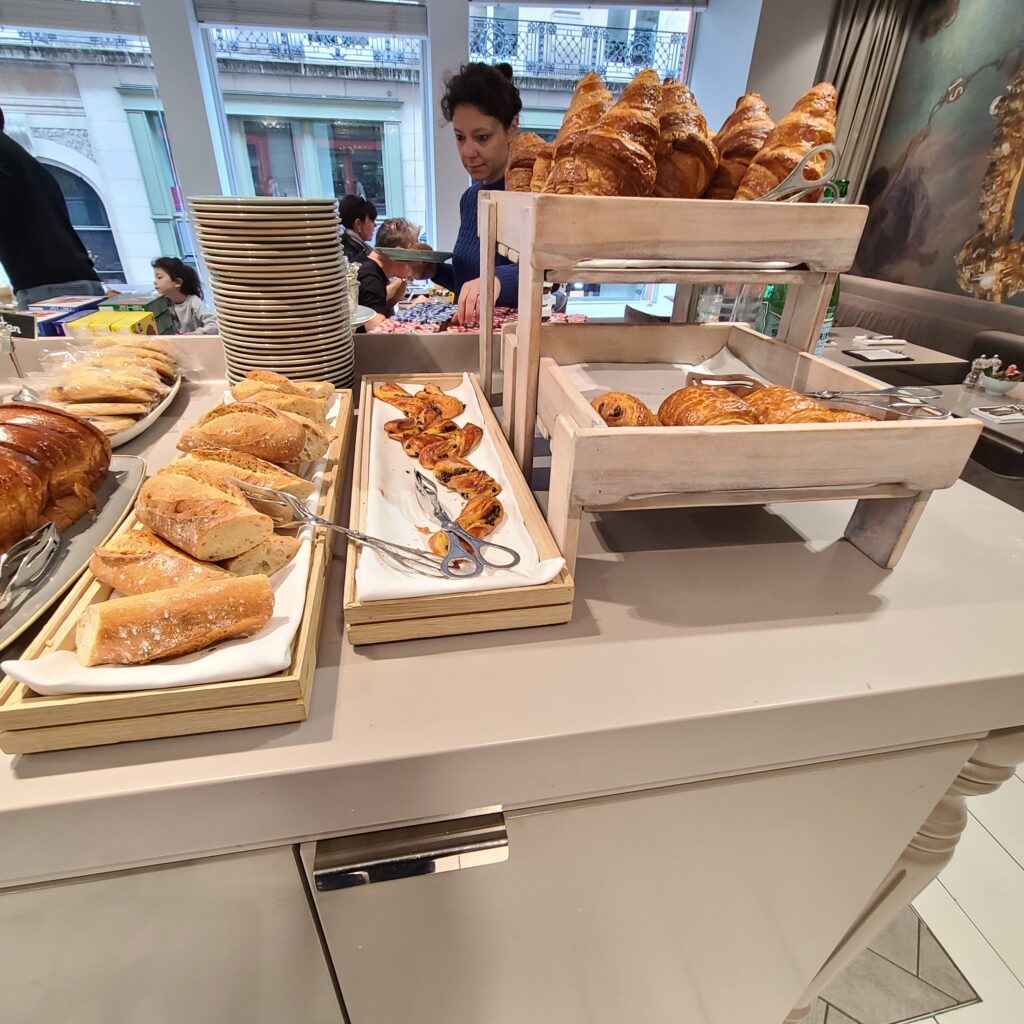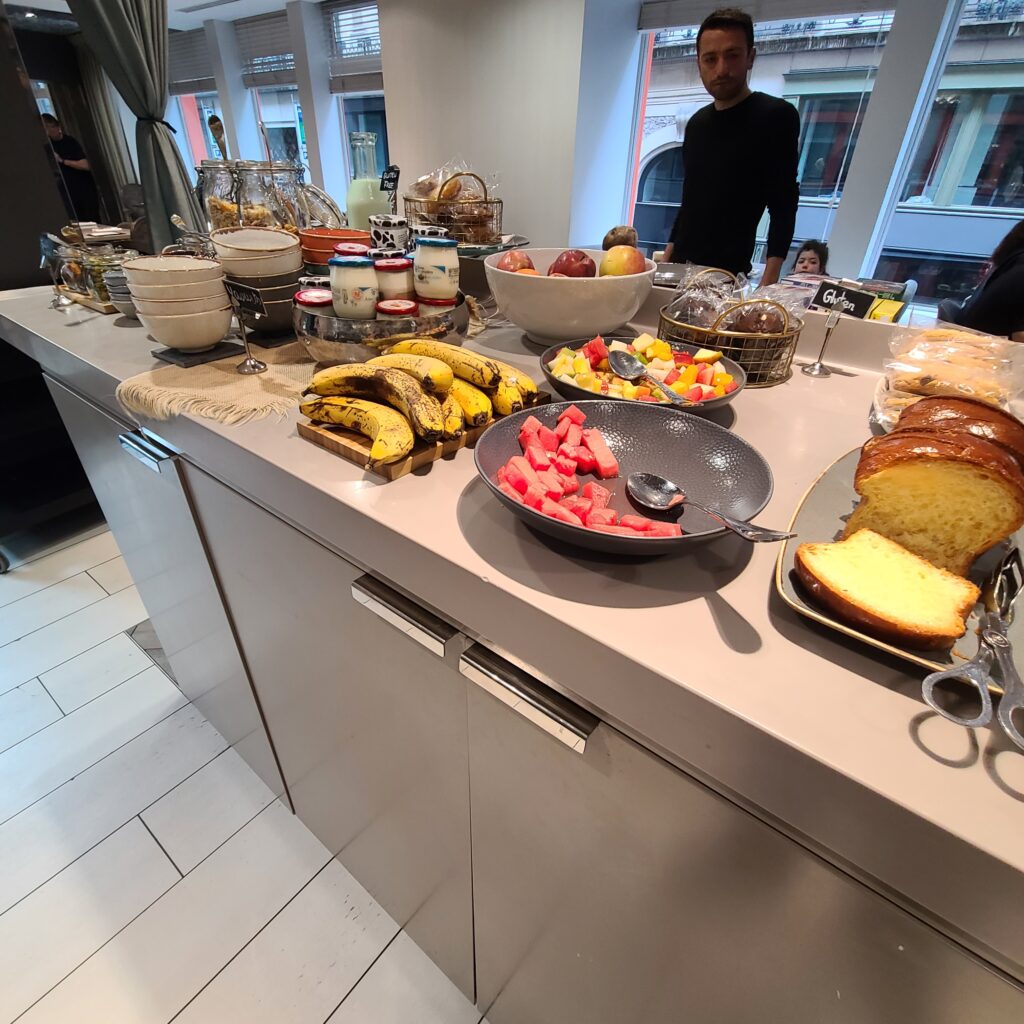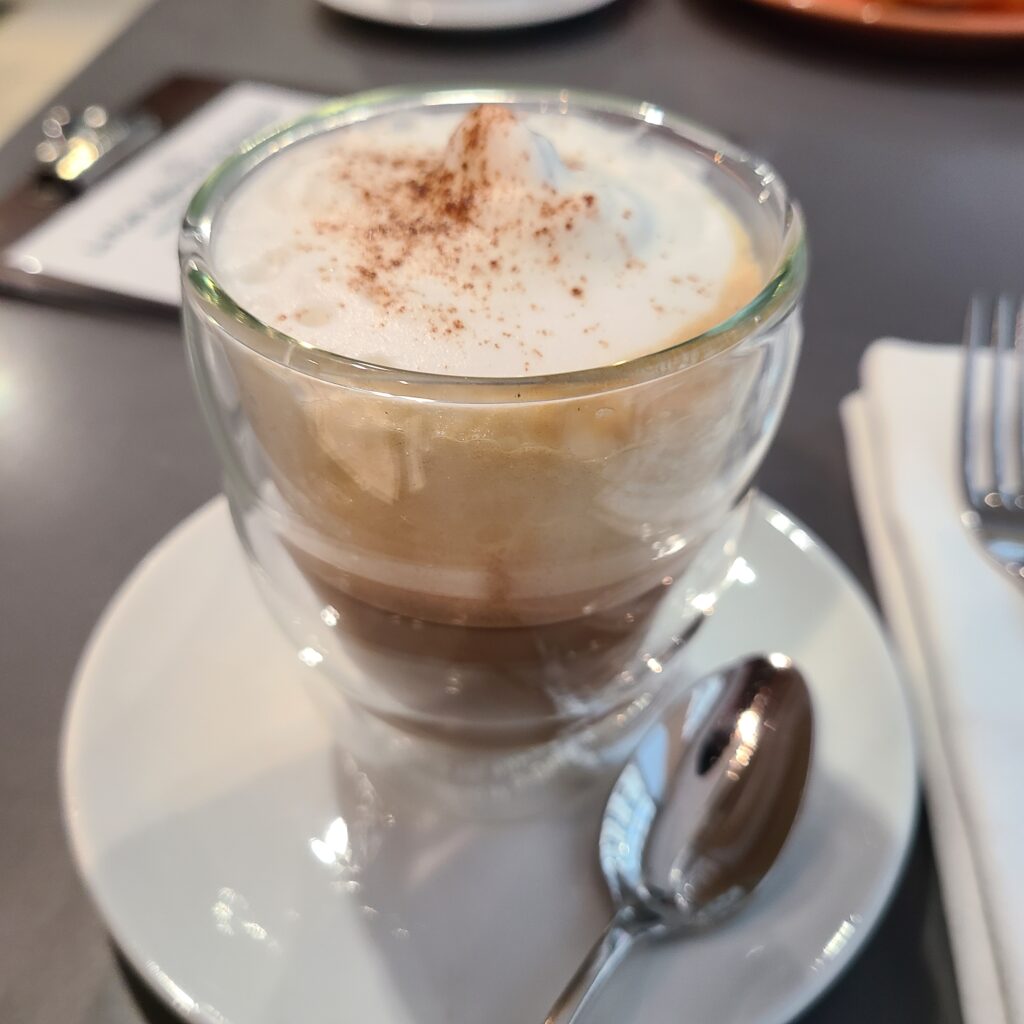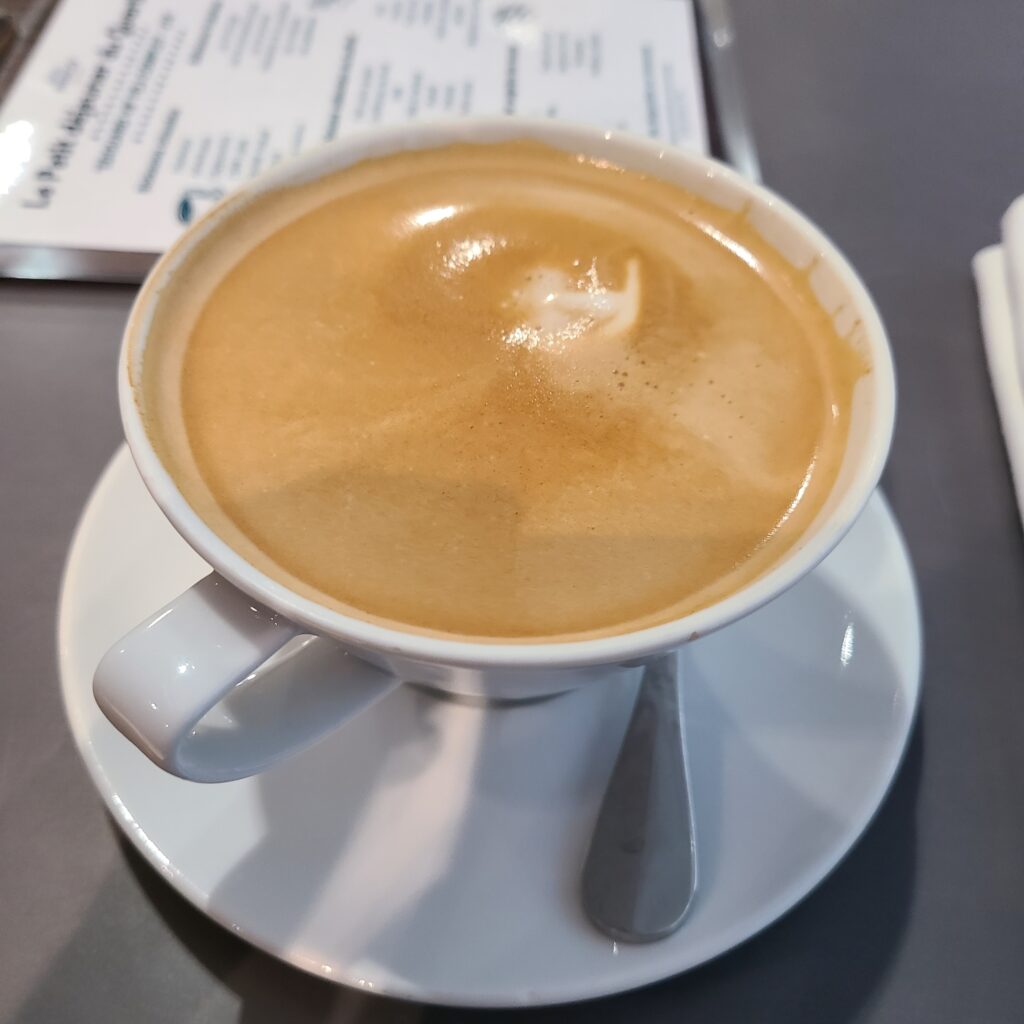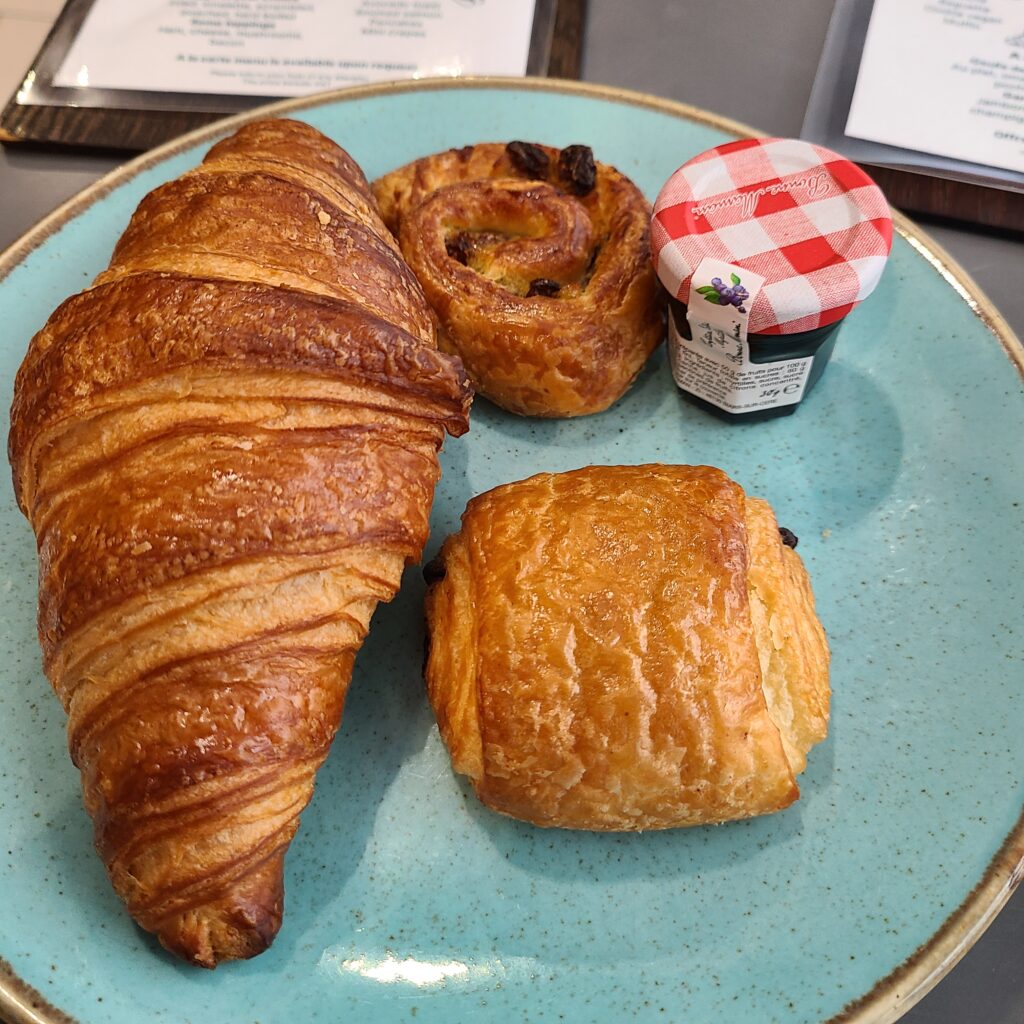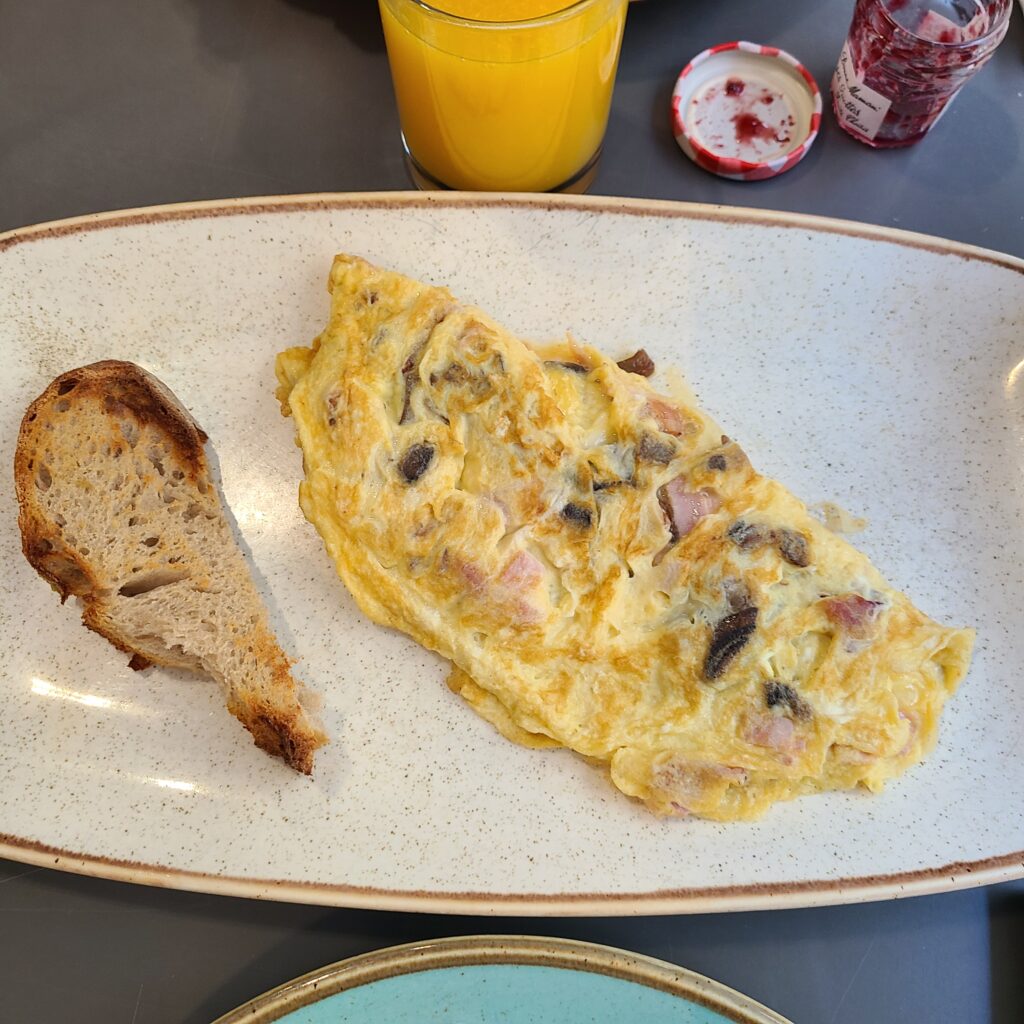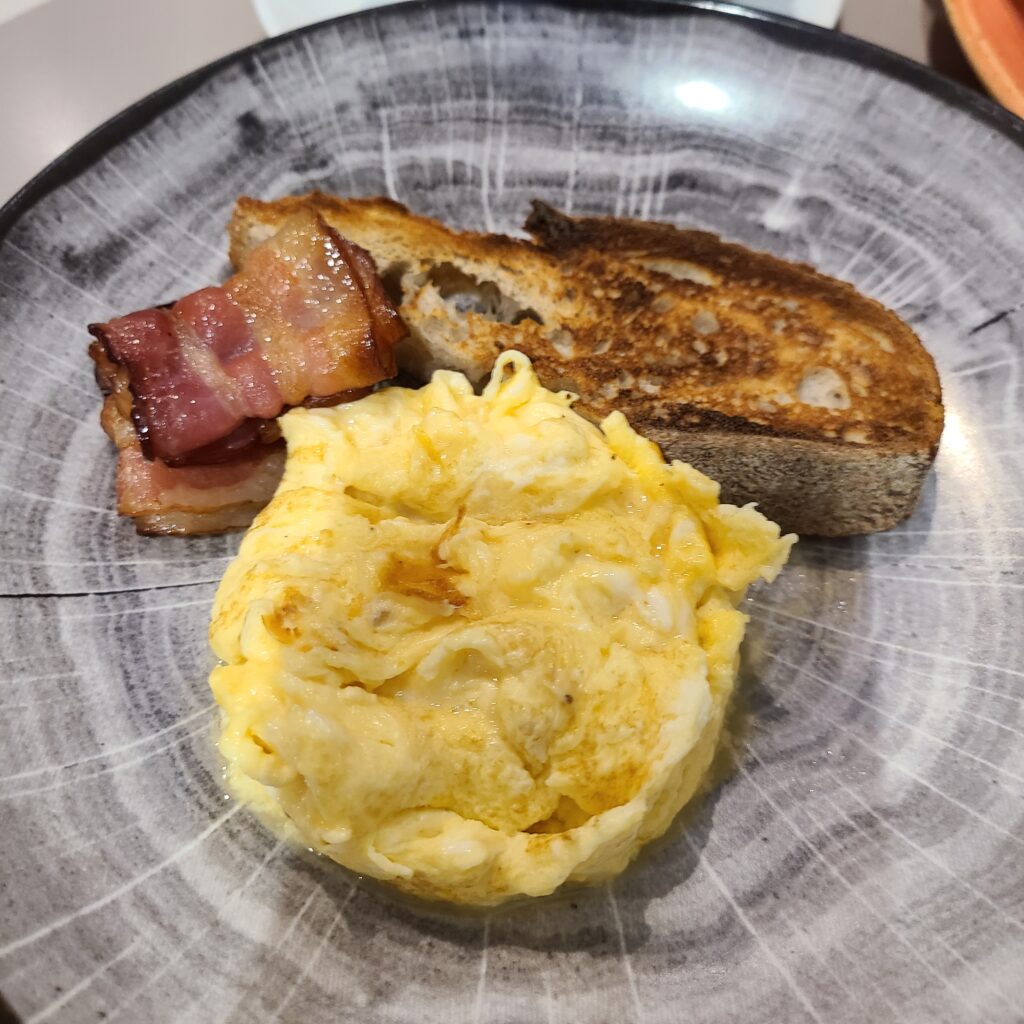 The savory a la carte menu have much more volume compared to the sweet menu.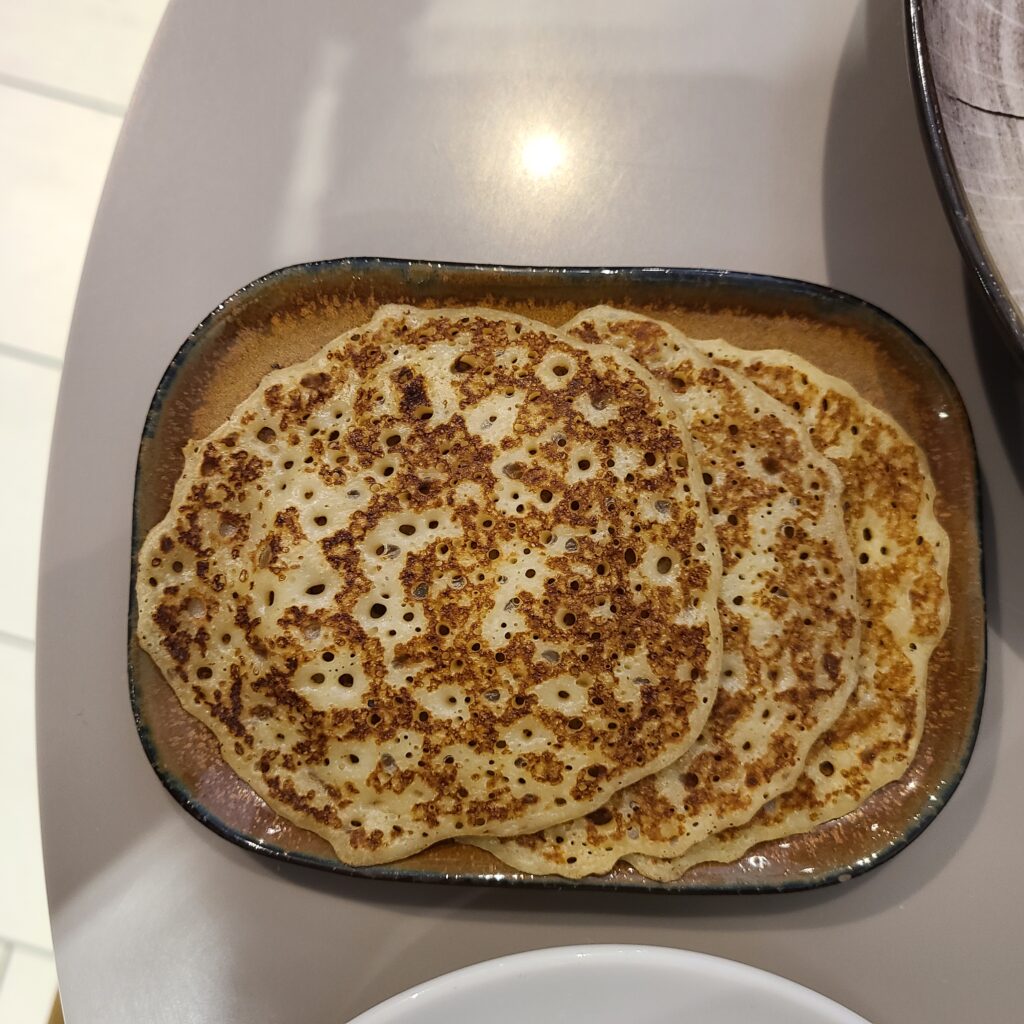 Enjoyable breakfast experience overall, and I couldn't get enough of those freshly baked croissants!
Hotel Indigo Paris Opera- Fitness Center
The hotel has a small gym on the first floor above lobby. Due to its size, a reservation is required to access the fitness center. Simply go to the front desk to get a key. I don't think it'd be hard to reserve a space, and some might prefer this as they can enjoy their workout by themselves.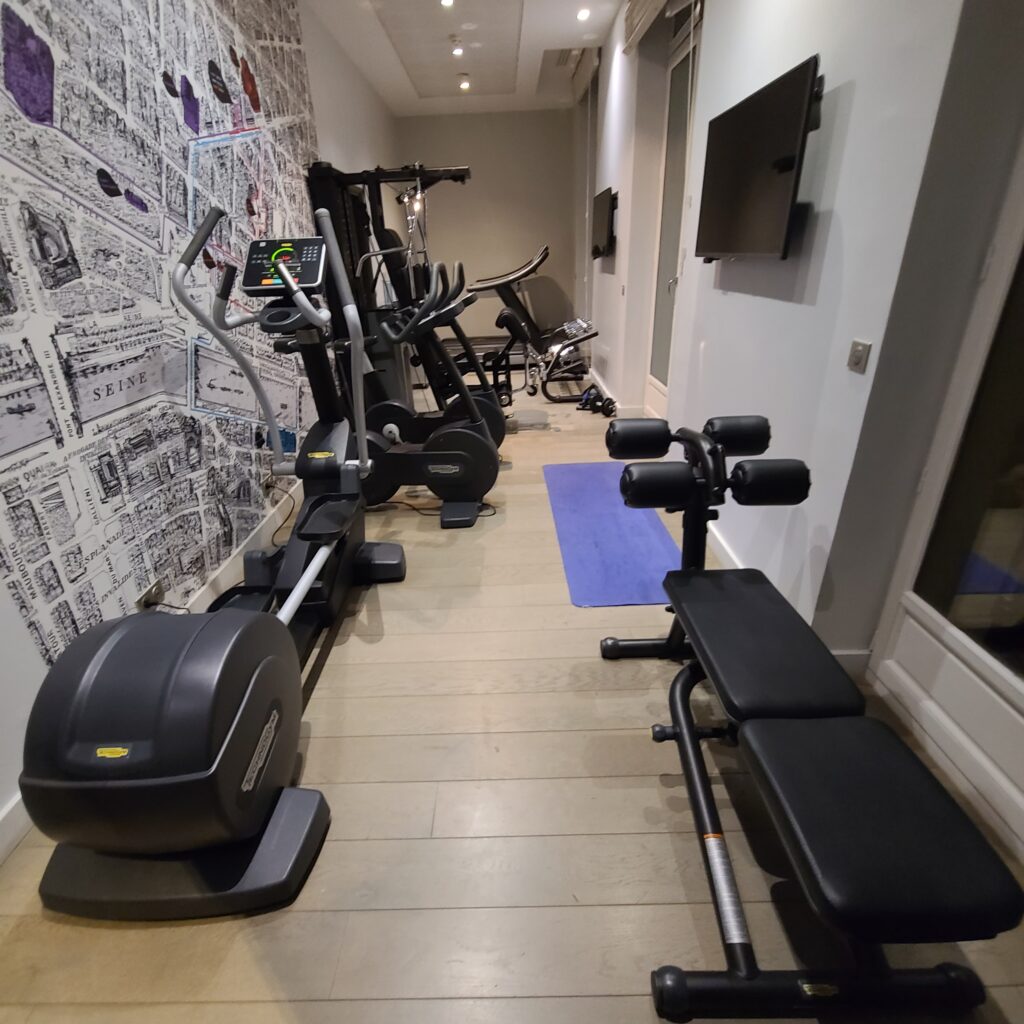 Towels provided.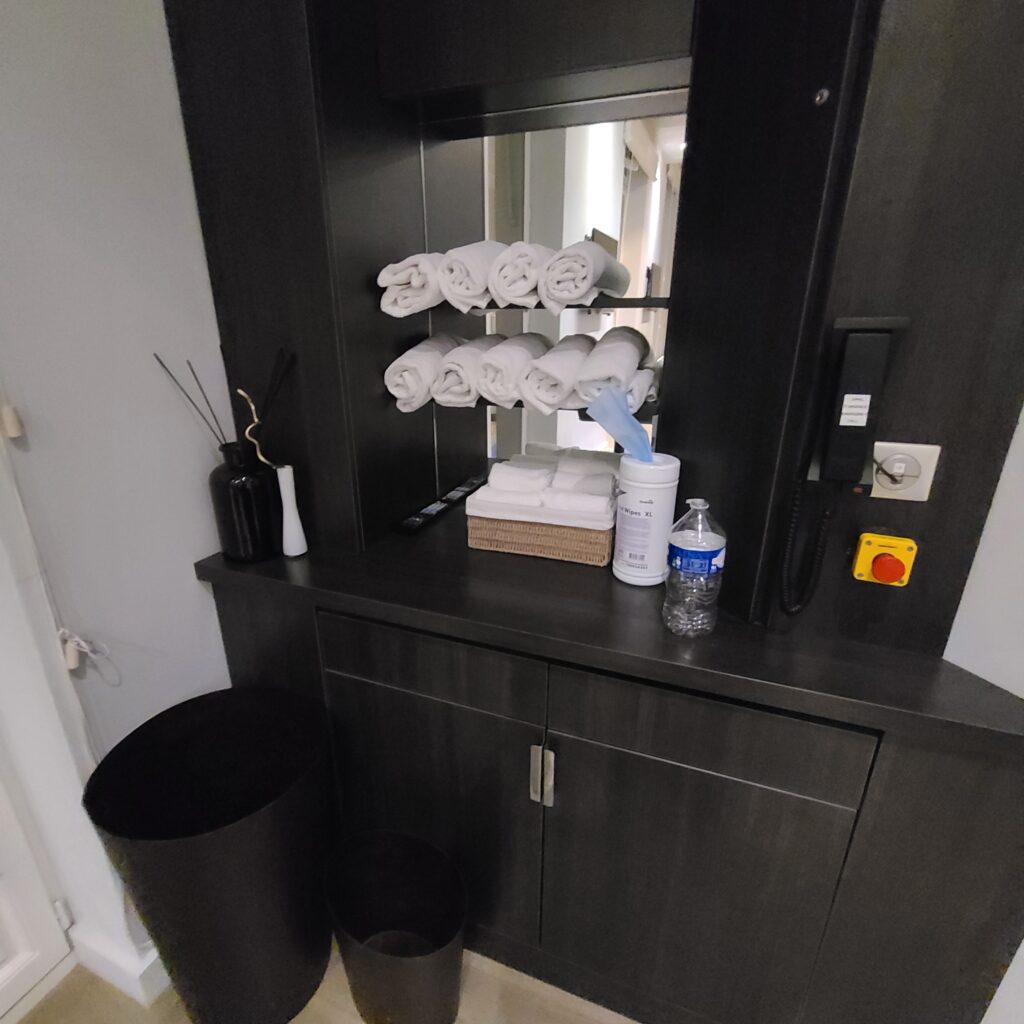 You can even open the balcony window to let some fresh air in during your workout. Great for such a small room since it can get funky quick.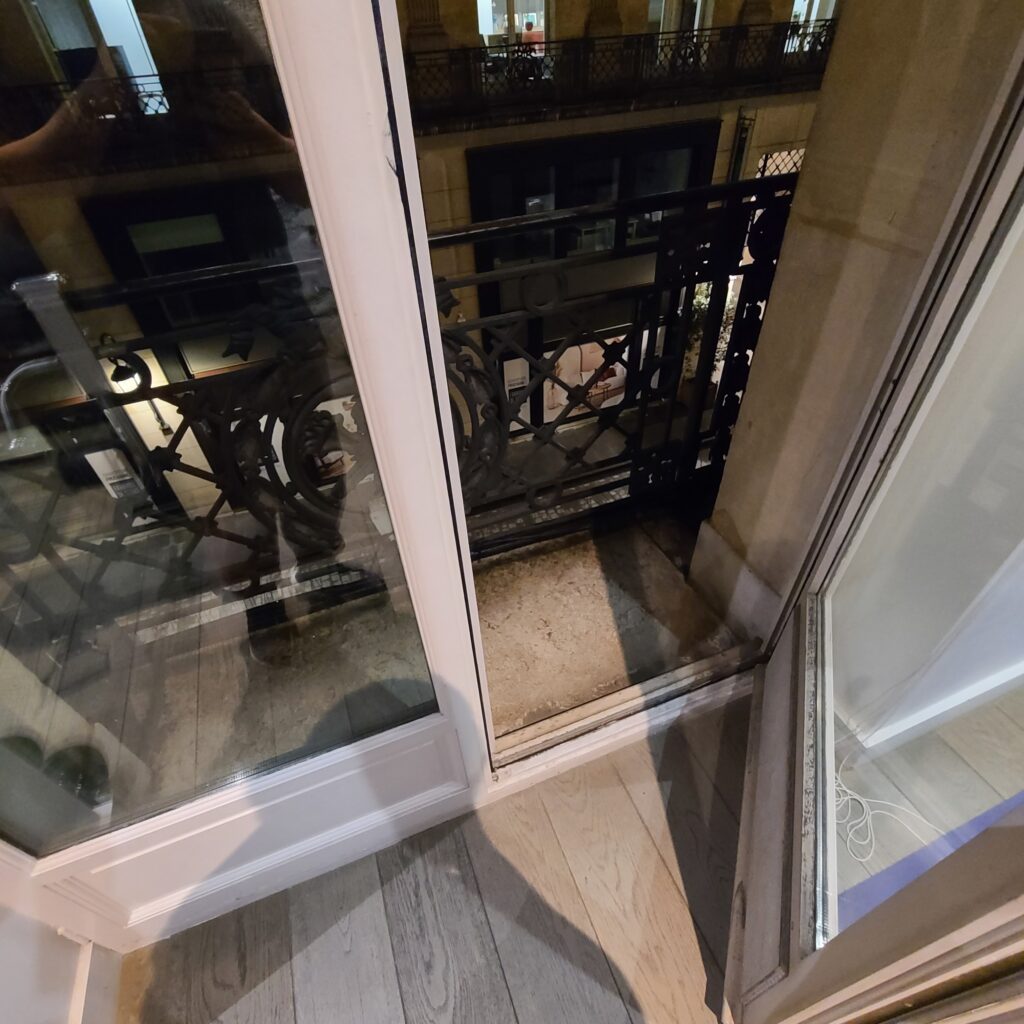 The hotel does not have a pool.
Conclusion
Hotel Indigo Paris Opera is a great choice for a stay in Paris! The centralized location with close access to public transportation is one of its strongest selling points, and the rates are competitive compared to the nearby Kimpton St. Honore and InterContinental Paris Le Grand from the same IHG family. It's also the more sensible choice for family stays as the Hotel Indigo have rooms with comfortable sofa beds compared to the former 2 properties, which may charge extra for an extra rollaway bed.
Elite treatment was great as well, and I was glad to be upgraded to a suite that resembled a Parisian apartment with windows that can be fully opened. I'm also going to miss those free and fresh croissants as well. It's definitely a property that I'd return to for my next visit in Paris!
Overall Rating