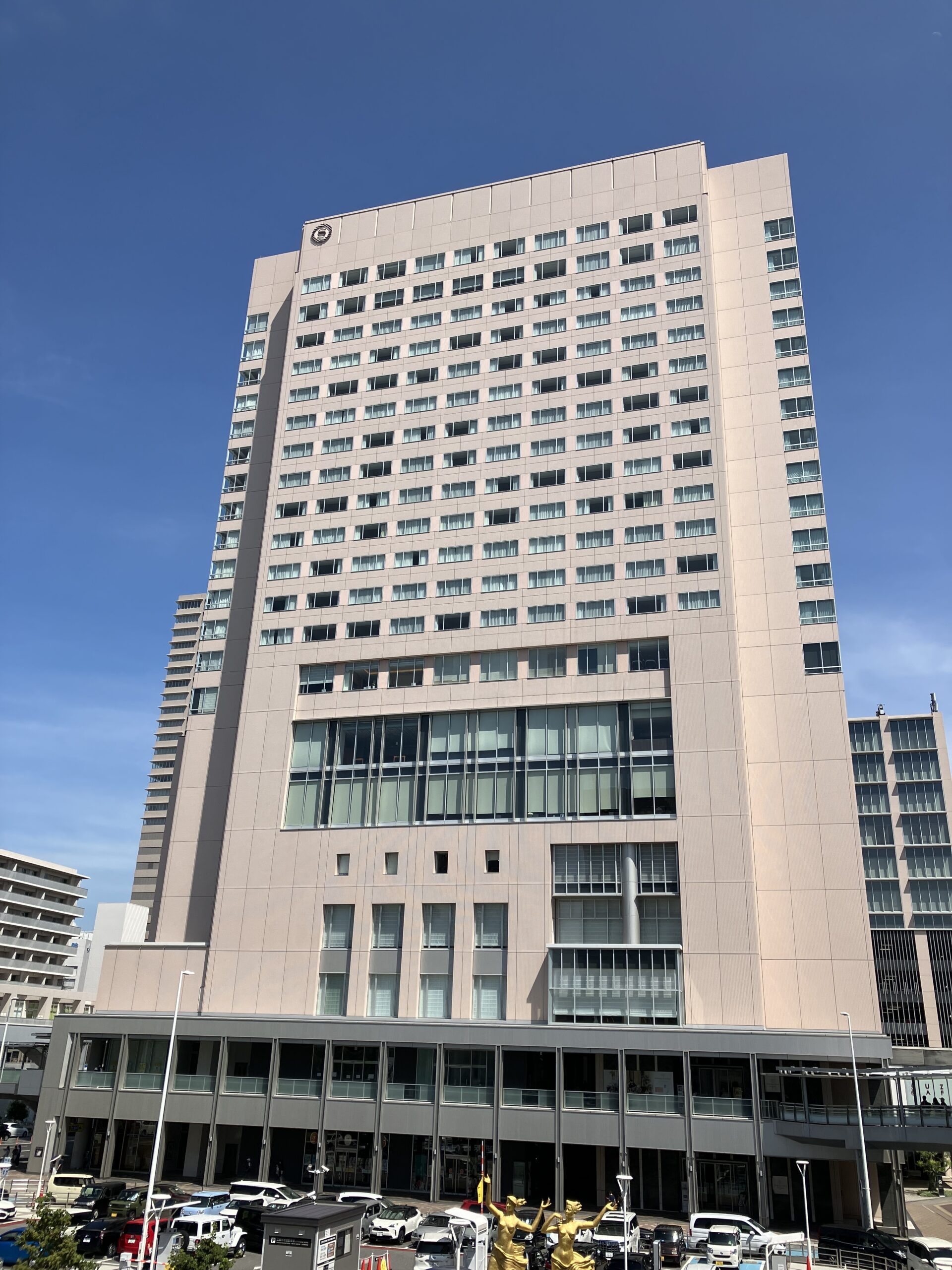 Advertiser disclosure: This post may include affiliate links (including sidebar banners) in which this site may receive compensation if a purchase is successfully made (at no extra cost to you) after being redirected from here. Thank you for your support!
Review: Sheraton Grand Hiroshima Hotel (2023) [Japan]
After checking out of the Conrad Osaka, I headed to Hiroshima with the Hello Kitty Shinkansen, which took 1 hour 30 minutes to get to from Shin-Osaka station.
Sheraton Grand Hiroshima- Booking
I booked a single night for 20,000 yen total. At the time, the hotel was also running a promotion that earns guest 5000 extra Marriott points per night! It yielded a great value back considering the amount I paid. It seems that this hotel will occasionally offer these points bonus promotion on cash booking that are also cheaper than the standard rates.
Sheraton Grand Hiroshima- Location
Sheraton Grand Hiroshima is conveniently located next to JR Hiroshima Station, connected to a covered walkway. JR Hiroshima Station serve as the sole point for bullet trains and limited express trains (for Miyajima) in Hiroshima. It can also be used as a base point for city tour buses that will get you to Hiroshima's main landmarks like the Hiroshima Peace Memorial Museum & Park. The city also use tram lines as one of the main means to get around town, which Hiroshima Station is the starting/end point.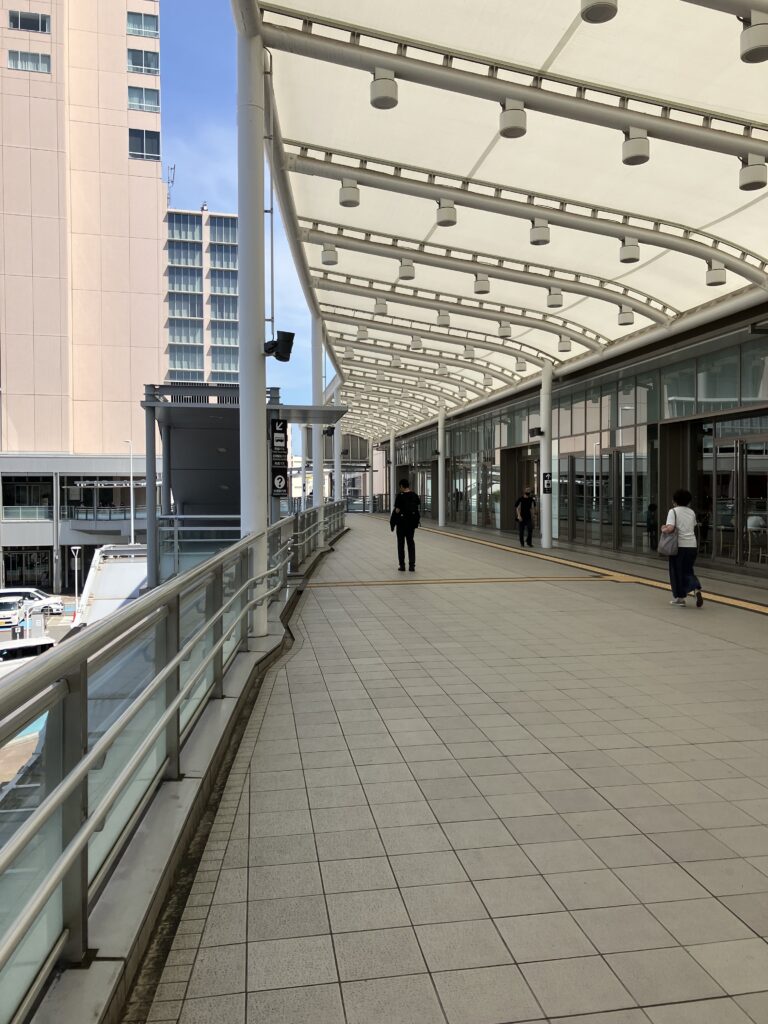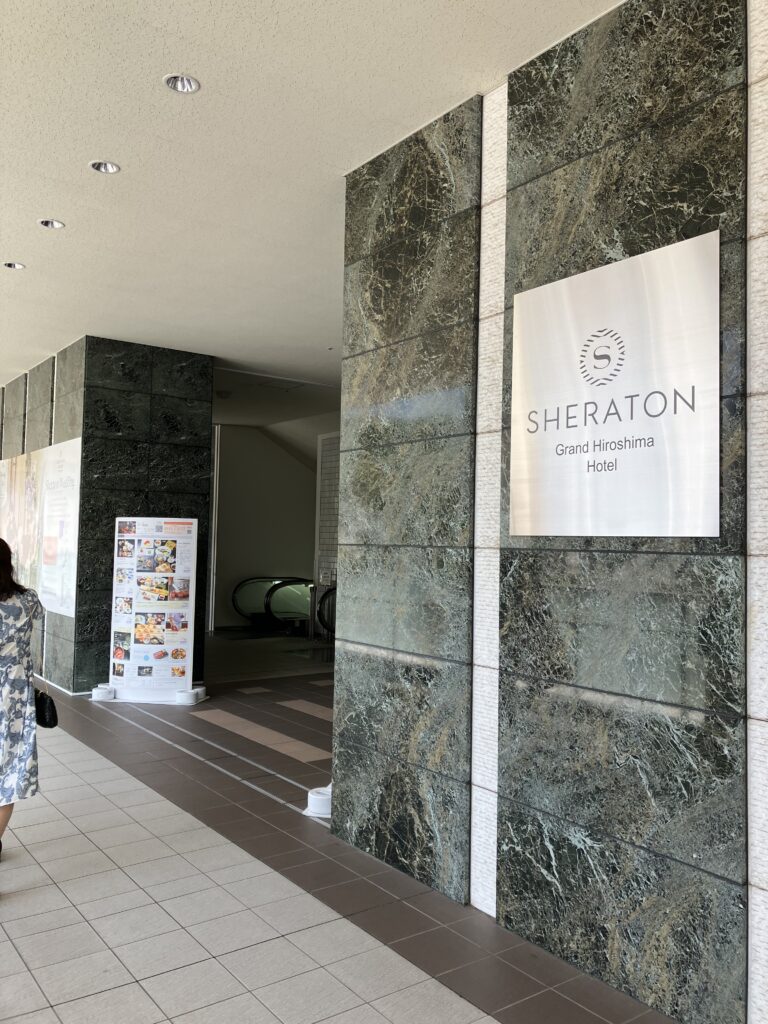 Sheraton Grand Hiroshima- Check-in
I arrived at Hiroshima at around 12:30 pm from Osaka. The hotel lobby is at the higher floor, so you'll need to take an elevator.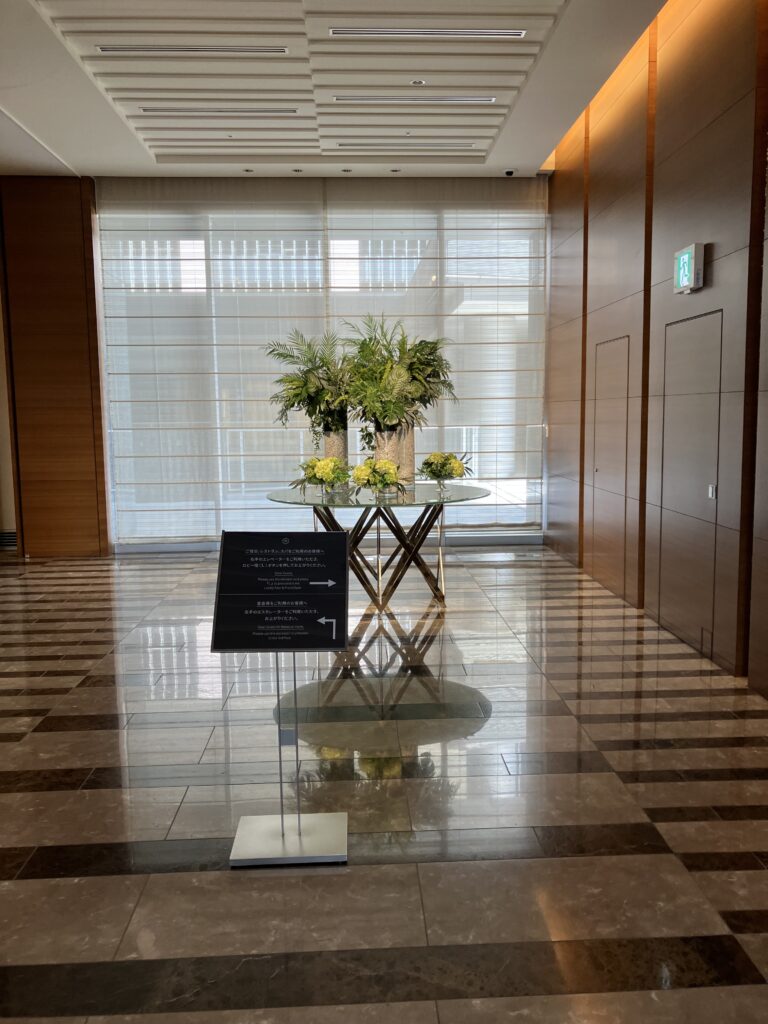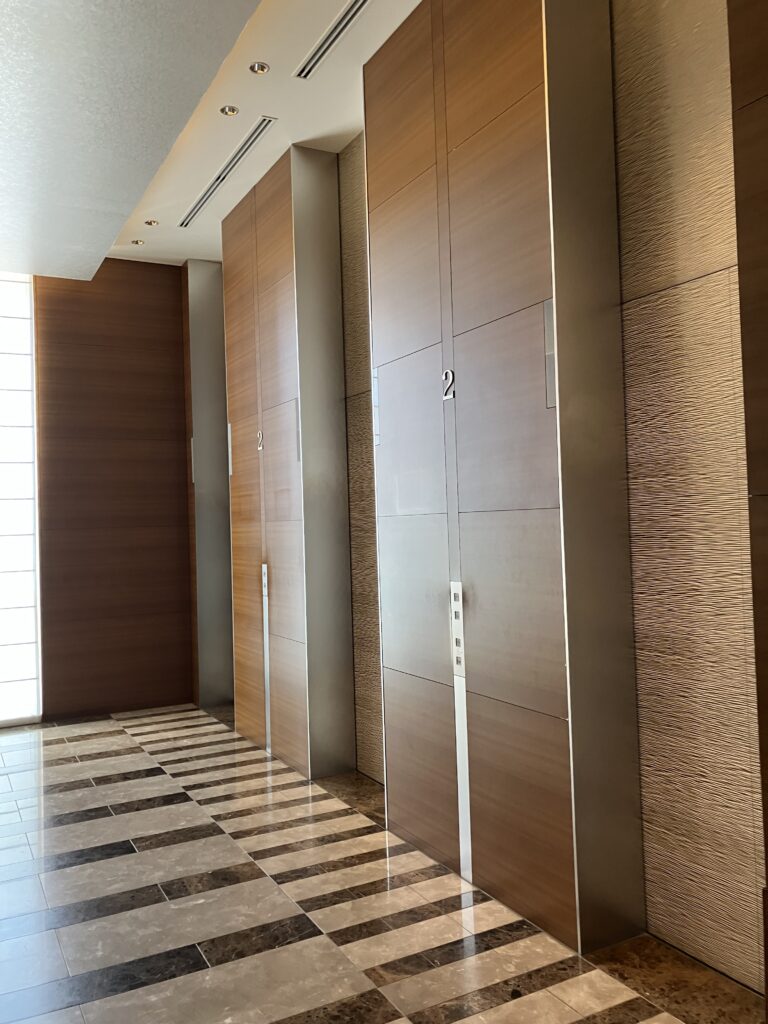 After stepping out the elevator, I passed through the hotel's Lobby Lounge. It seemed to be popular as it was packed for afternoon tea.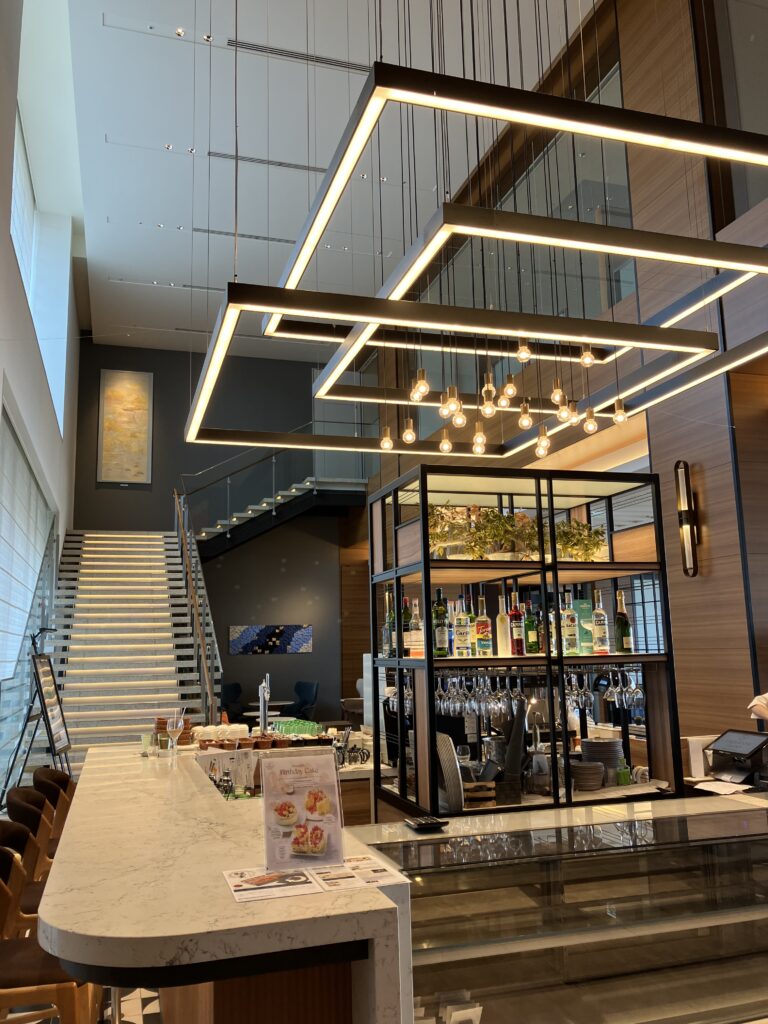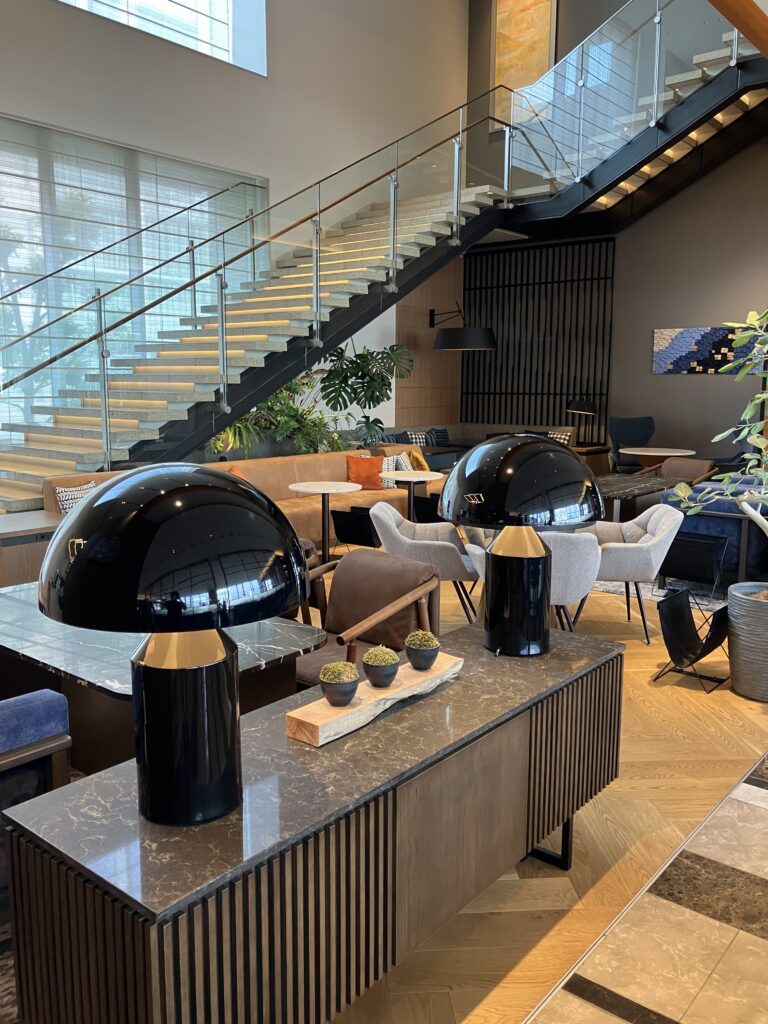 Check-in was relatively quick and I was able to check-in earlier than normal. I couldn't get a suite upgrade this time since they were all booked, but I got upgraded to a Club Room, which is basically the base room located in the same floor as the Sheraton Club Lounge. 4pm late checkout was also guaranteed, which gave me plenty of time to do a day trip to Miyajima.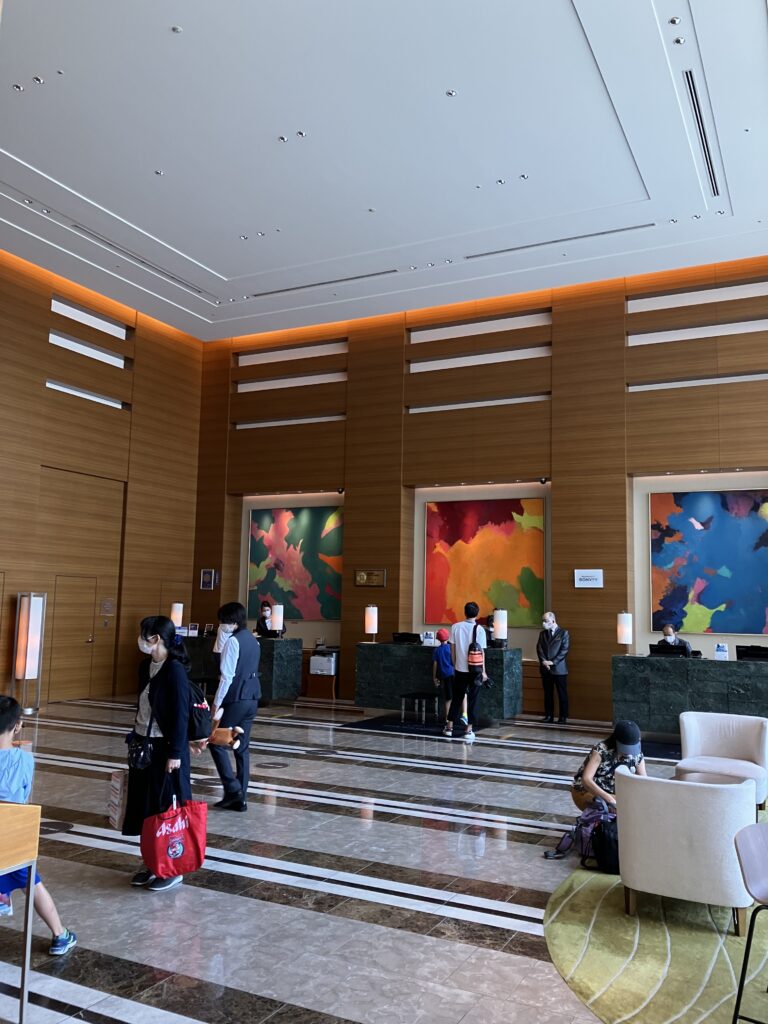 Sheraton Grand Hiroshima- Club Room
I was assigned to the 20th floor, which was the same floor as the Sheraton Club Lounge. My room was just steps away from the lounge. The first thing I noticed after entering the room was the open concept with the bathroom sink, shared with the living area.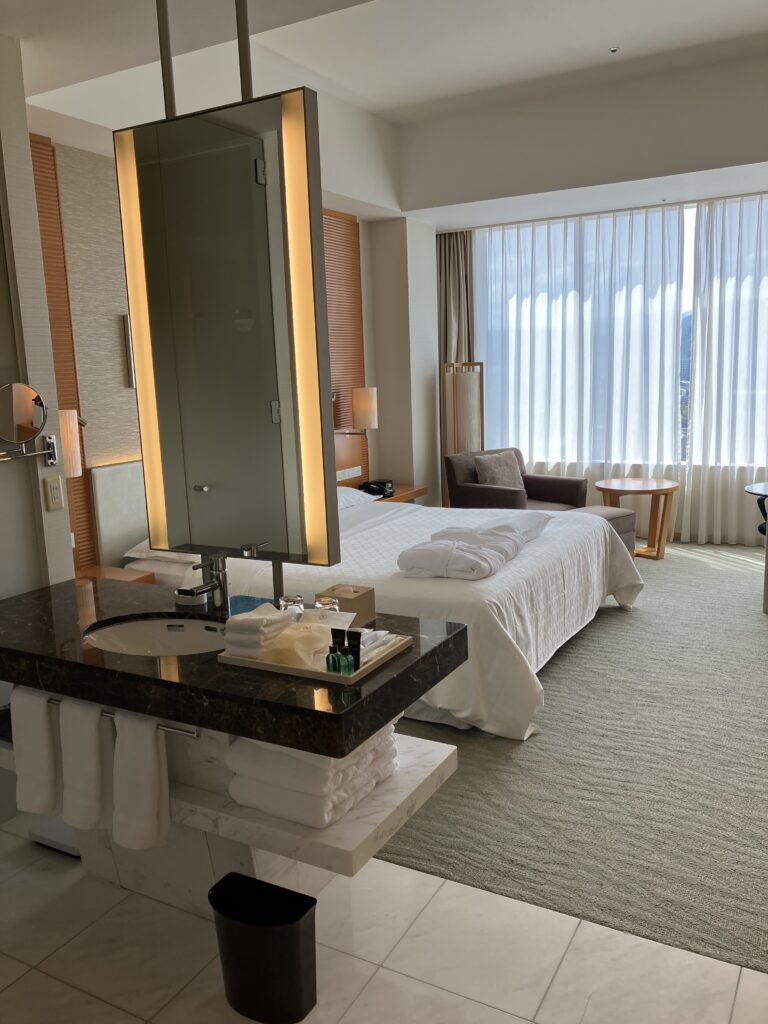 The bed felt adequate, and bathrobes are prepared on top of it. The hotel does not provide pajamas, which was a bit surprising since the Holiday Inn in Sapporo provided them, and Holiday Inn is a lower tier brand compared to the Sheraton.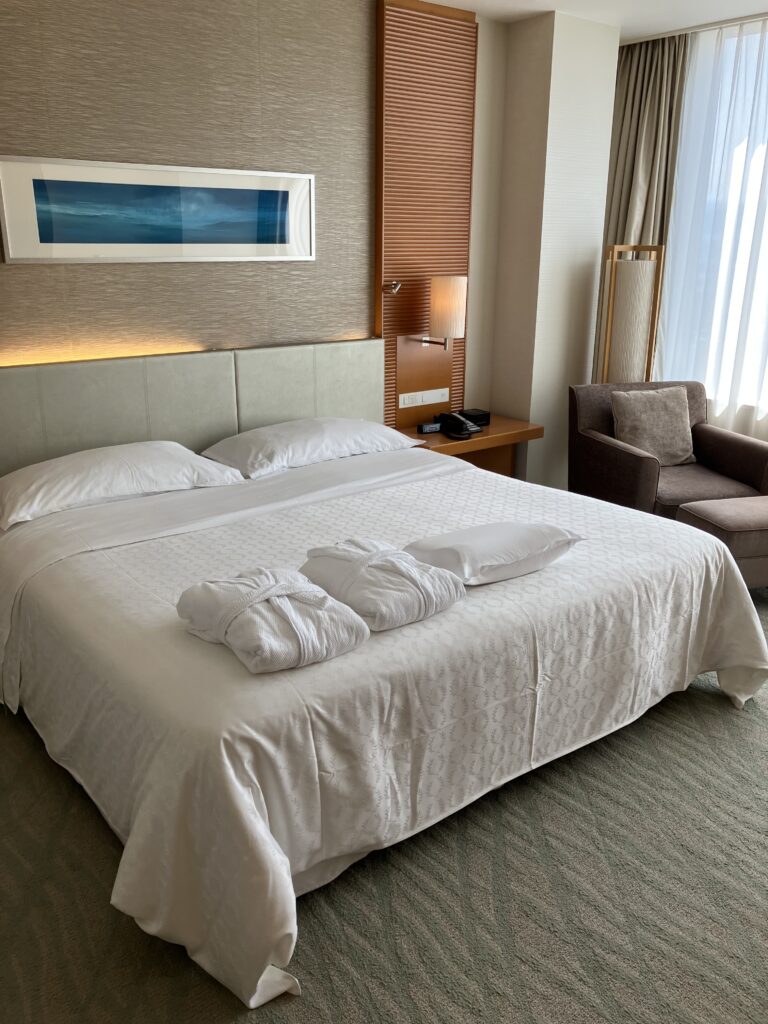 Work desk was also adequate, but the chair felt uncomfortable to sit on for too long. Milk butter cookies were given as a welcome gift due to my Titanium Elite status.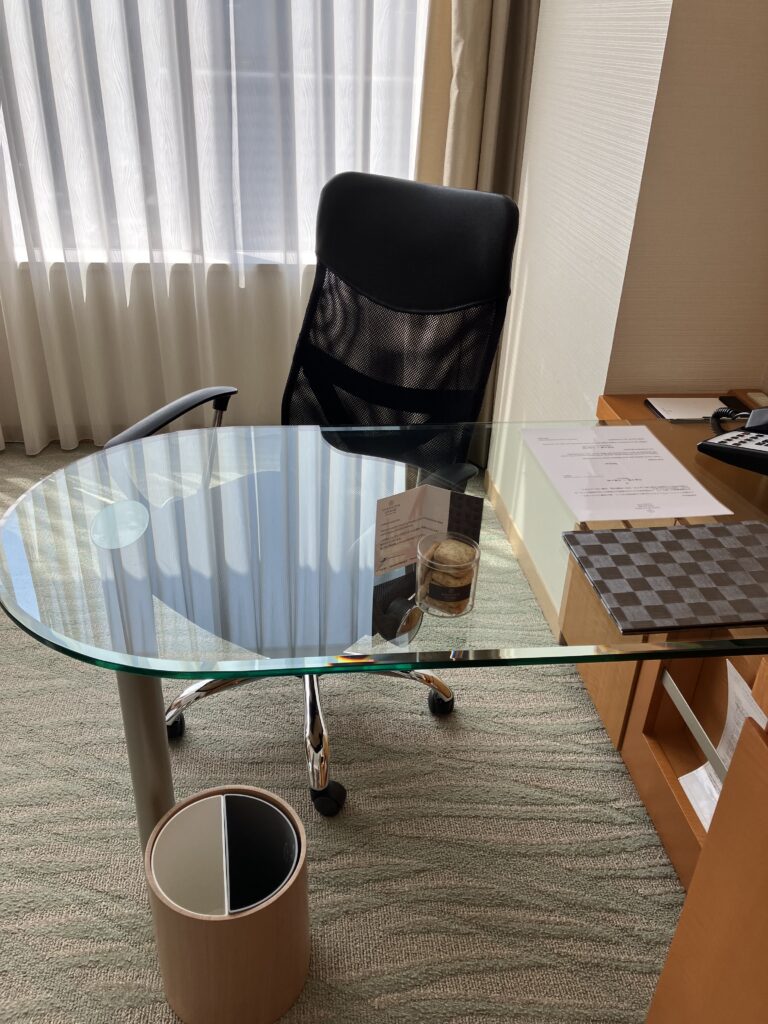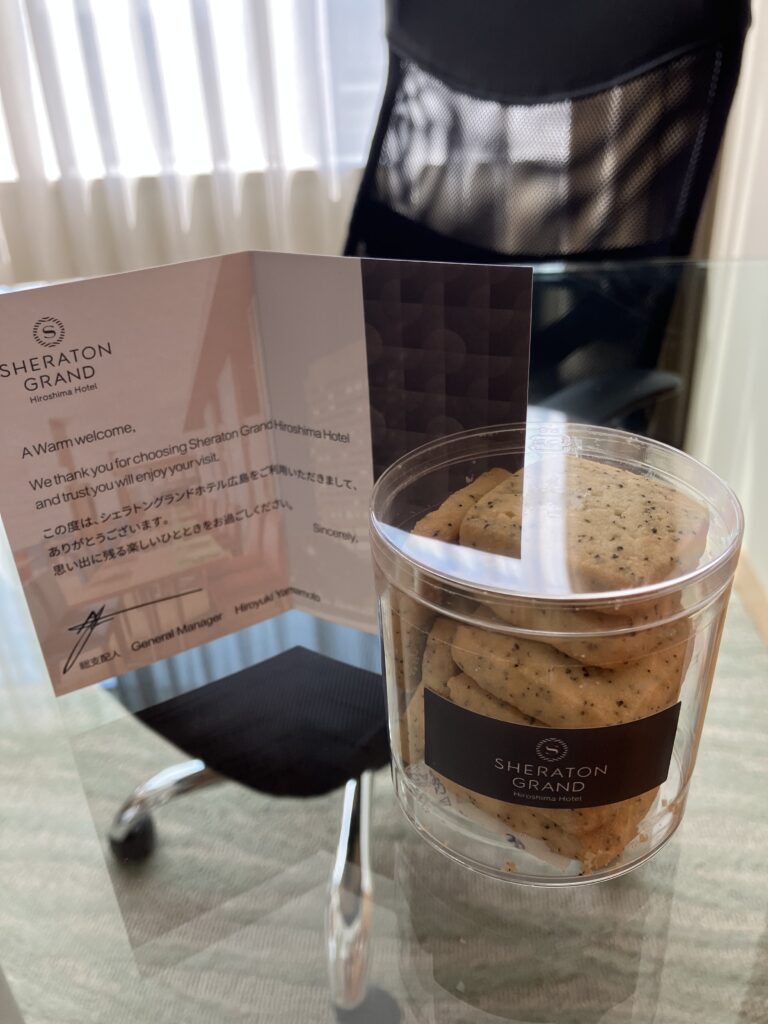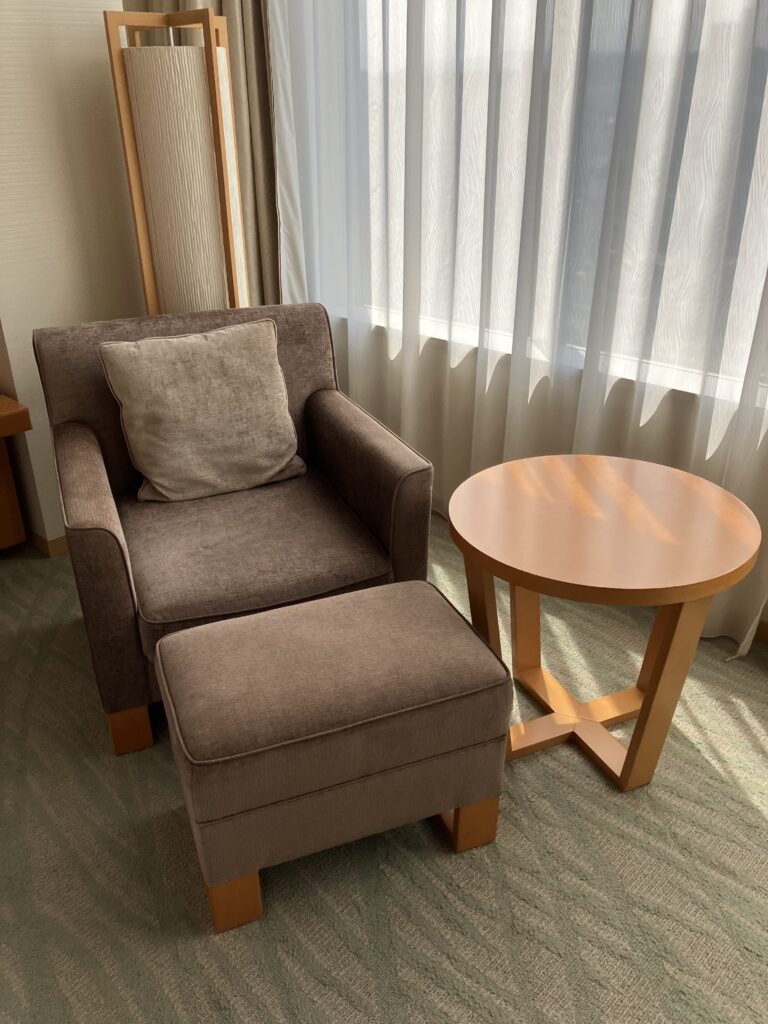 There's a lounging chair and a separate ottoman as an extension to footrest by the window to help you relax and enjoy the view.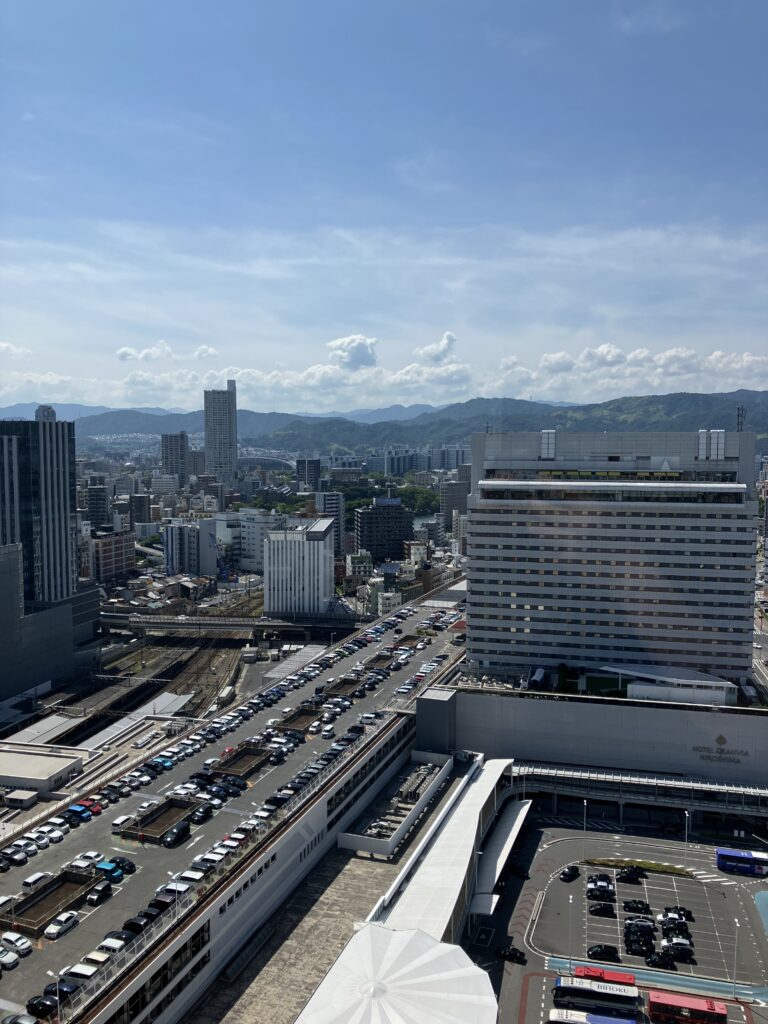 The views aren't too bad.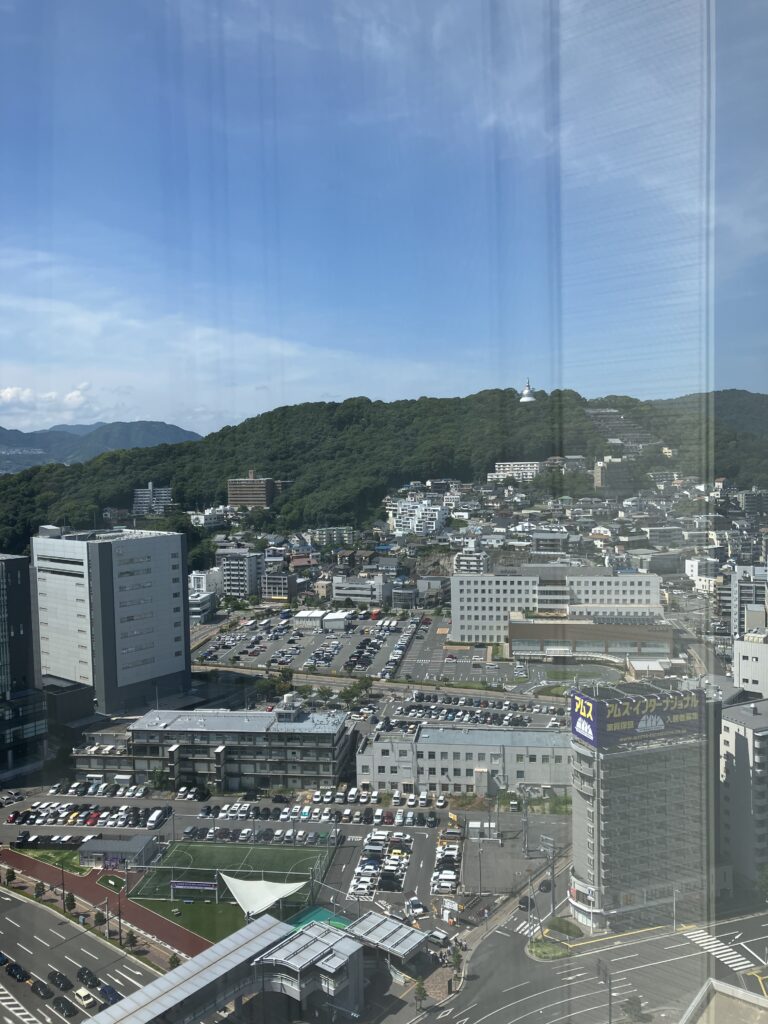 Humidifiers seem to be a common amenity in Japanese hotels.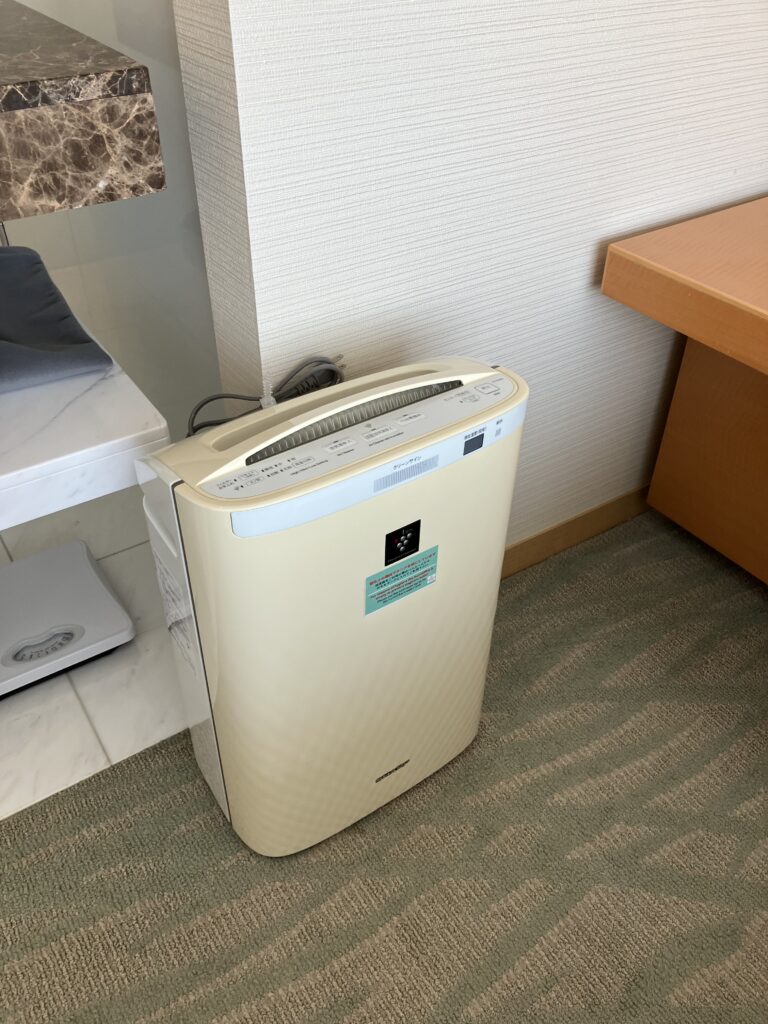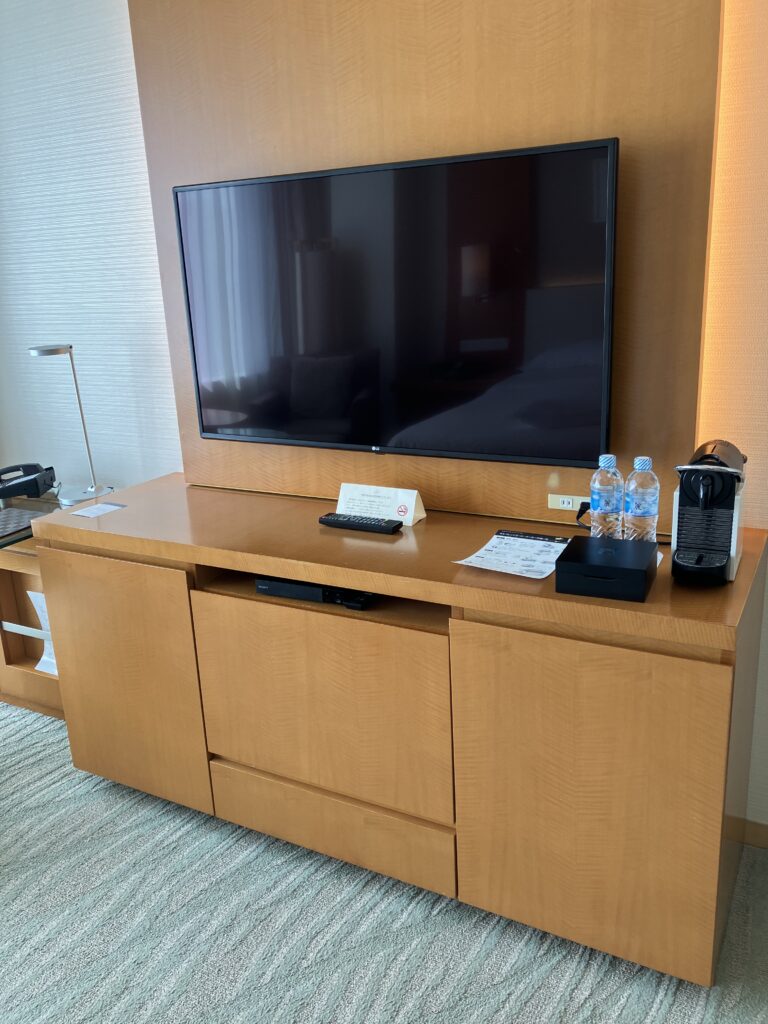 Nespresso machine and complimentary water bottles provided.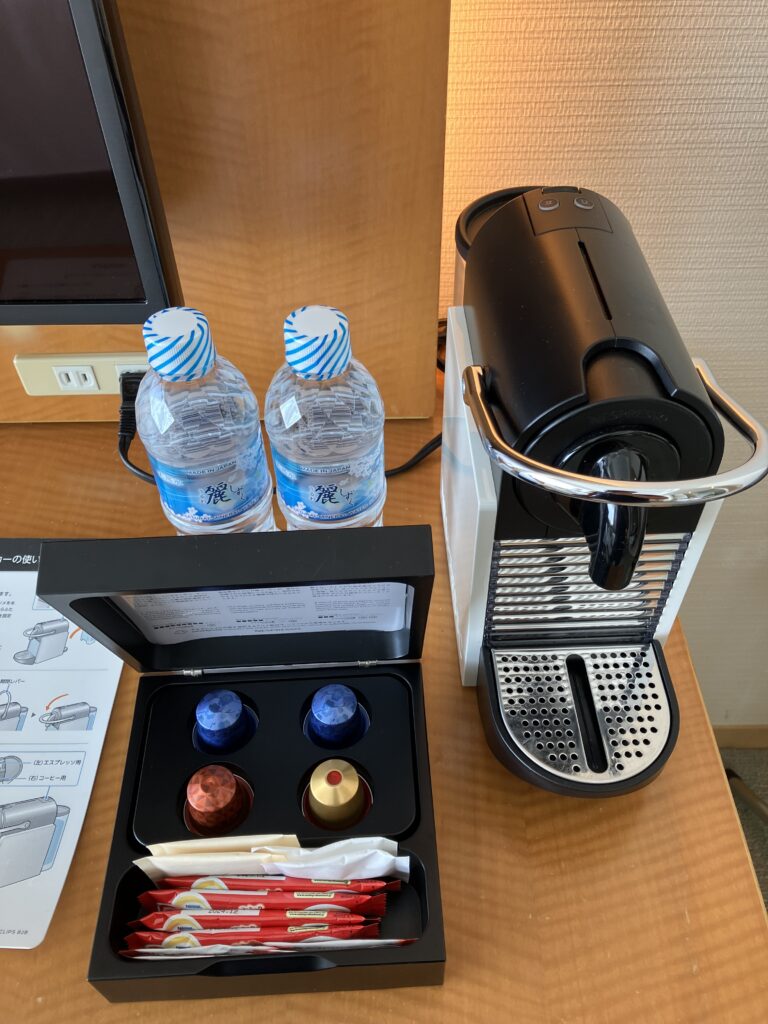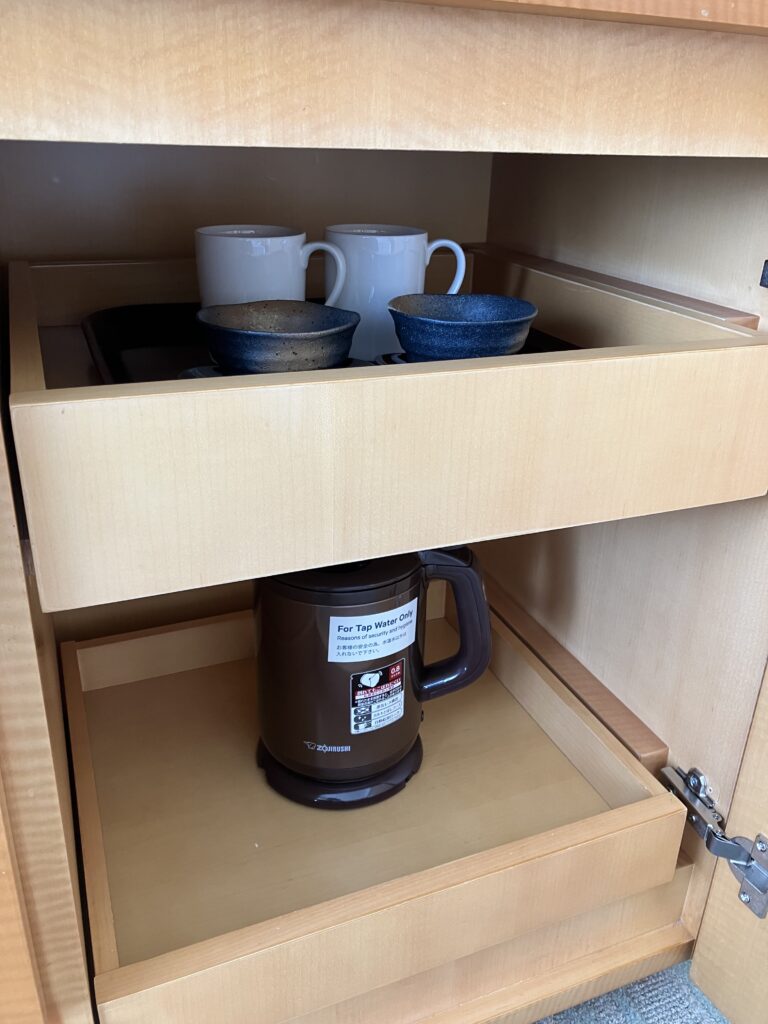 The minibar only consist of Pepsi and Pepsi Max, thus leave out space to store your own drinks. They're not complimentary though.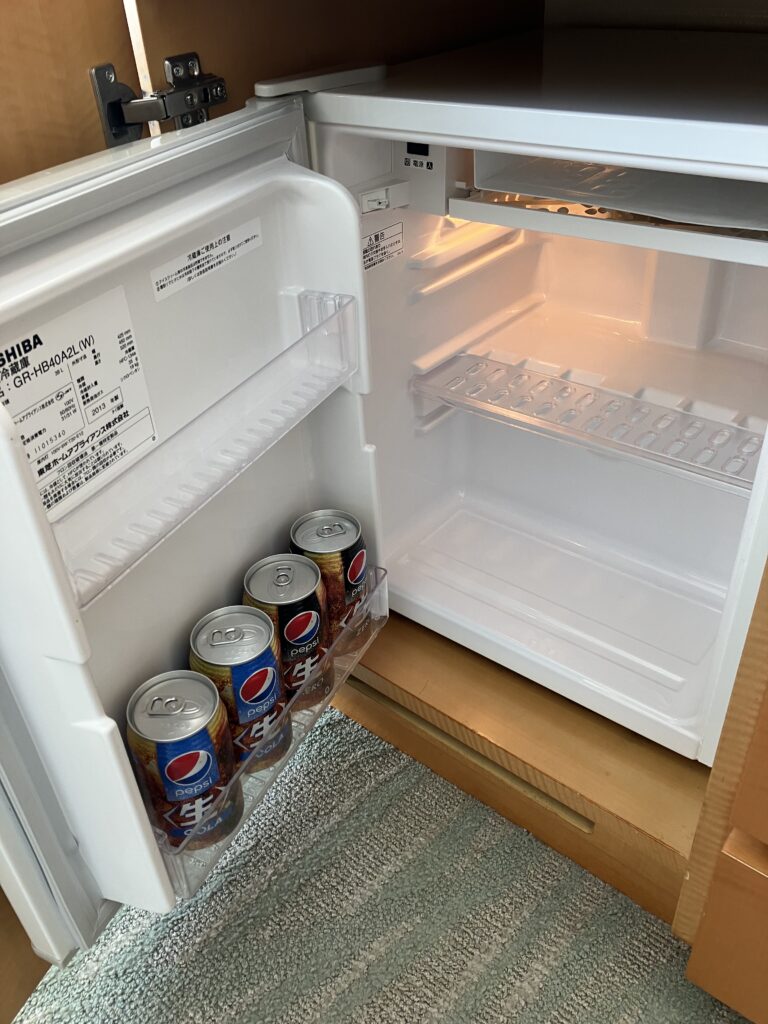 I had my luggage delivered from Conrad Osaka to Hotel the Mitsui Kyoto through Kuroneko since I'd only be staying in Hiroshima for 1 night.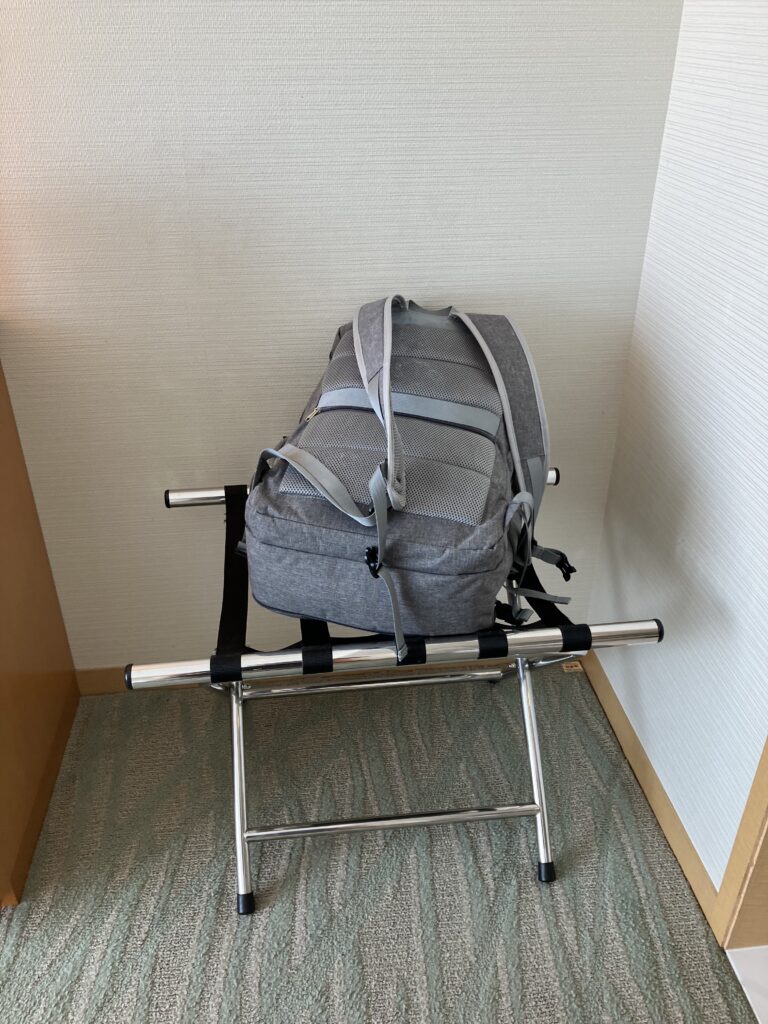 Closet include a safe, ironing tools, and pants presser.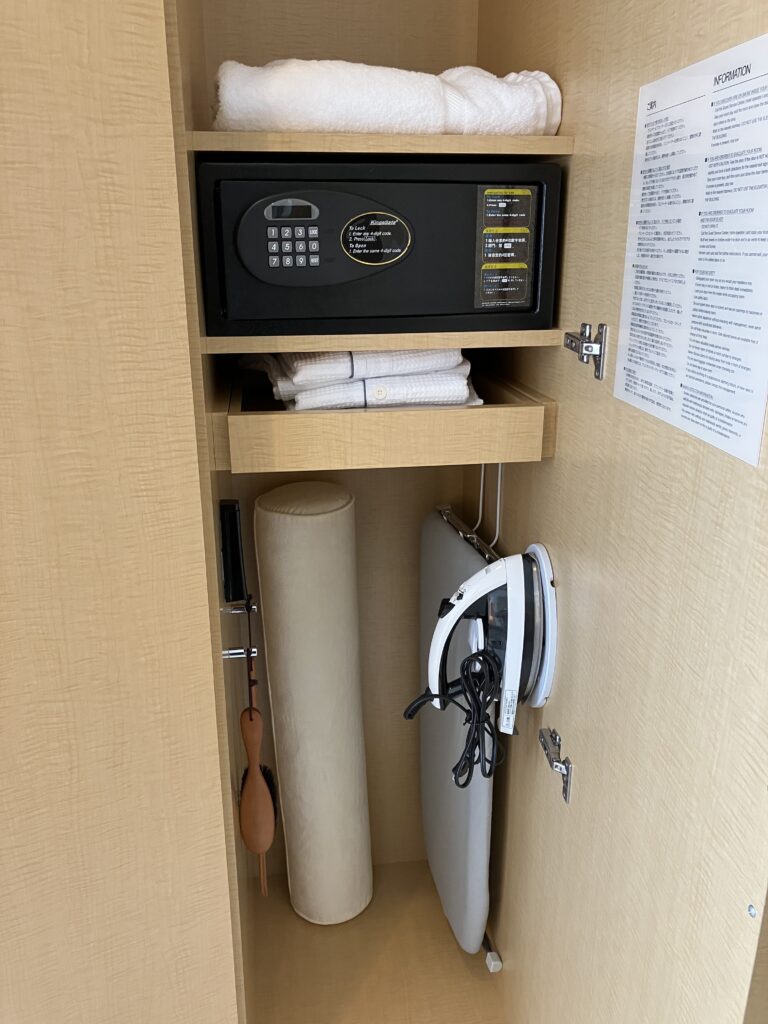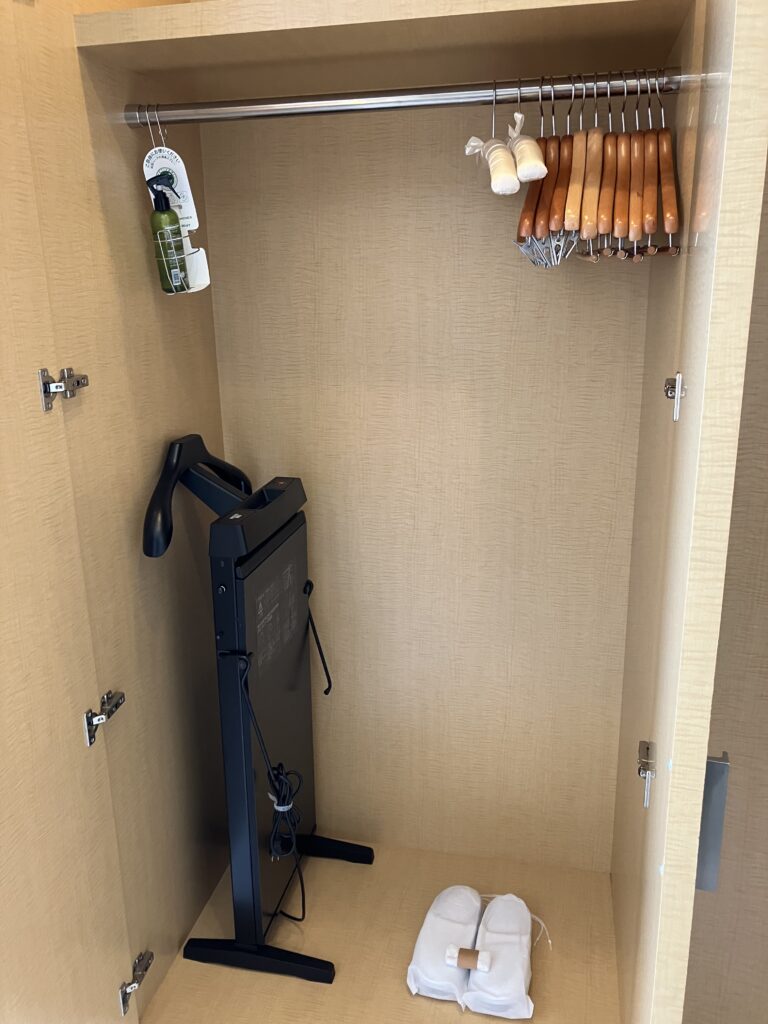 Moving on to the bathroom, the sink is shared at an open concept with the room's main area like mentioned before. Dental kits are included like mouthwash and toothbrush.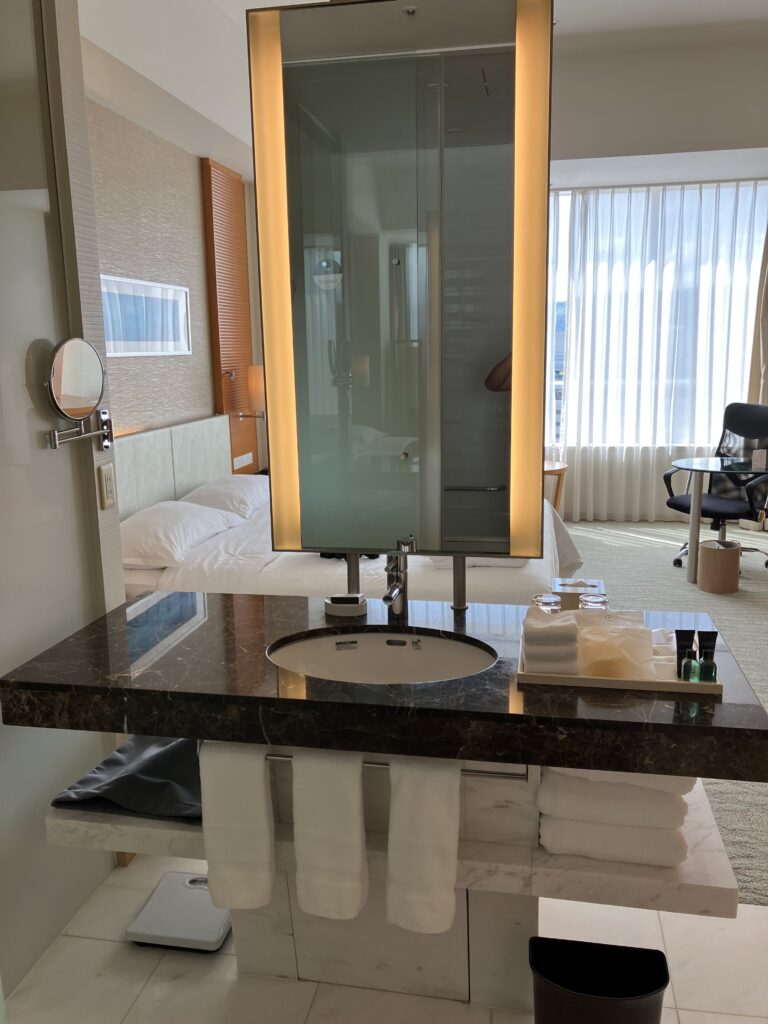 Toilet room is to the left of the sink. A standard Japanese toilet with bidet functions.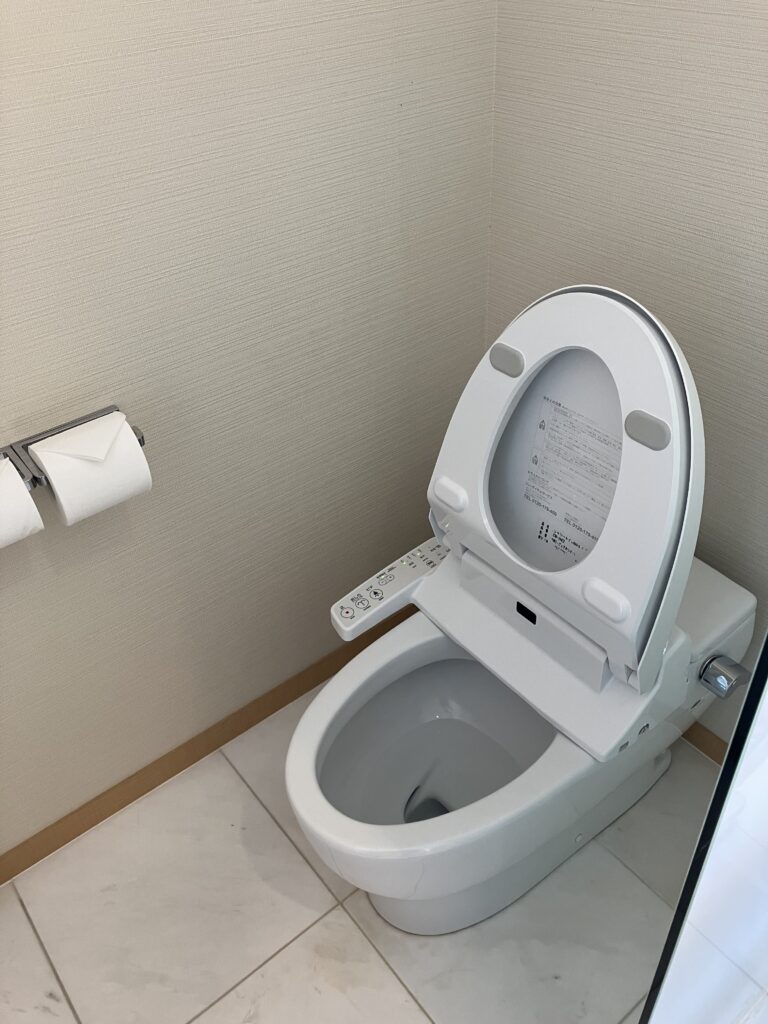 Bath section include a tub and shower.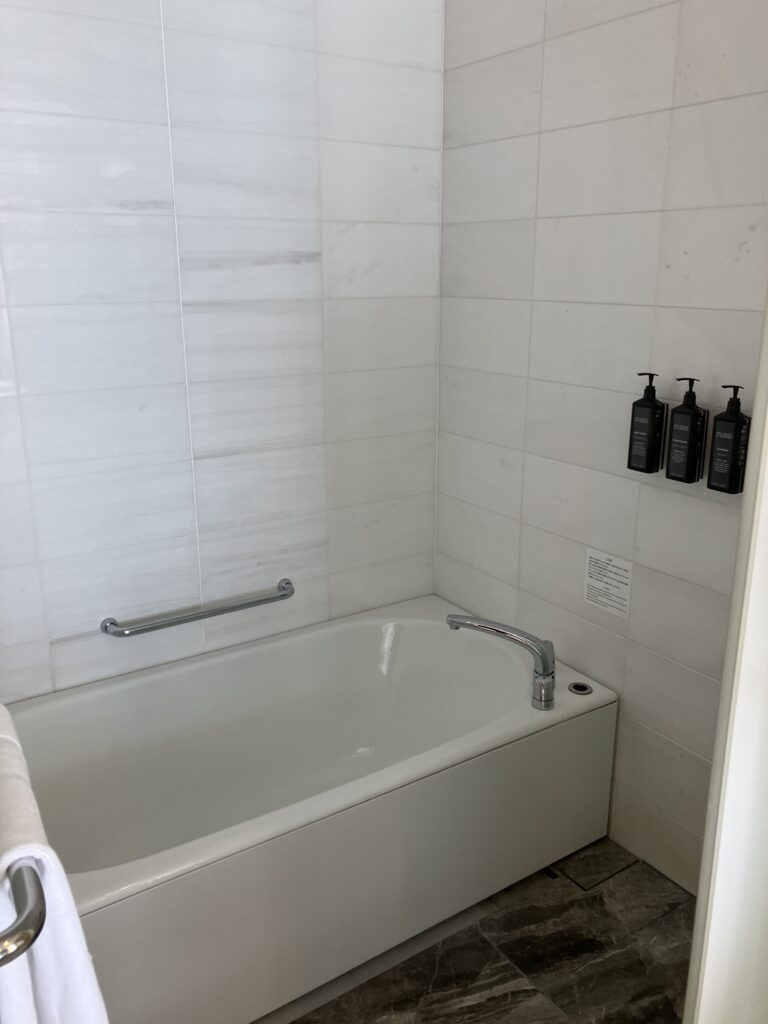 I only used the shower for this single night stay. The water pressure was OK.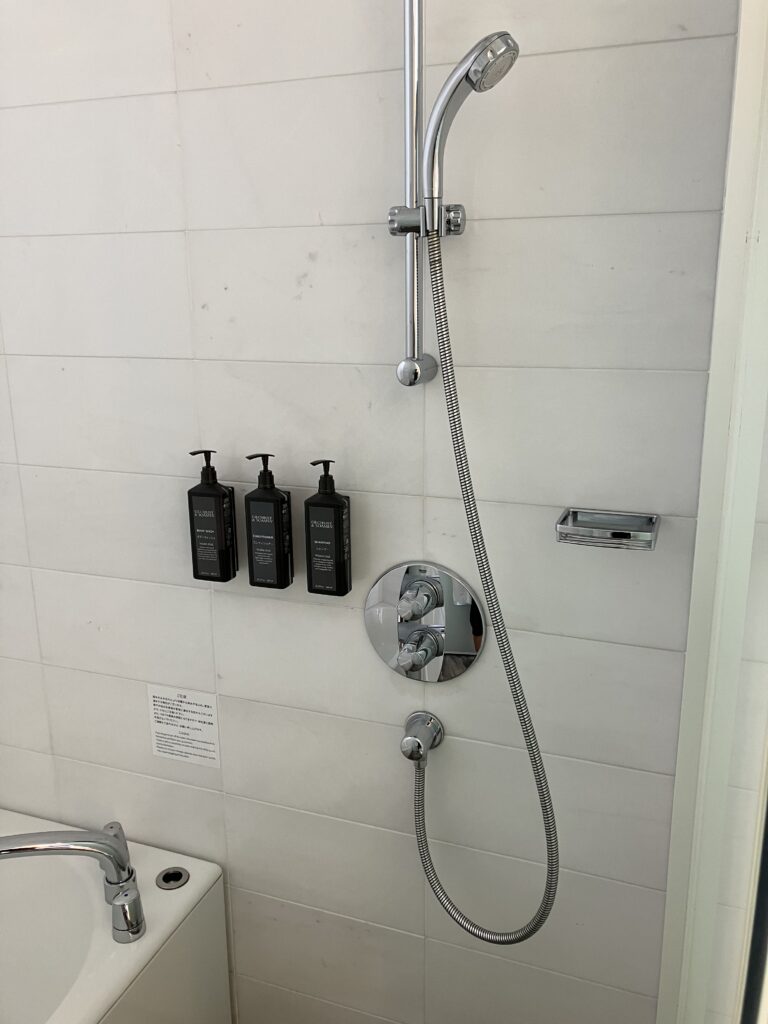 Overall, the room size was good for myself alone. It's showing age, especially with the brown decor, but I found it tolerable.
Sheraton Grand Hiroshima- Club Lounge
The Club Lounge on the 20th floor was just a few steps away from my room. I only got to visit the lounge at night after visiting the Hiroshima Peace Memorial Museum & Park and having Hiroshima-style okonomiyaki for dinner.
It overall felt like an OK lounge at best. Many of the things were already cleared out except for the drinks and light snacks. Below is the details of the lounge's offering hours.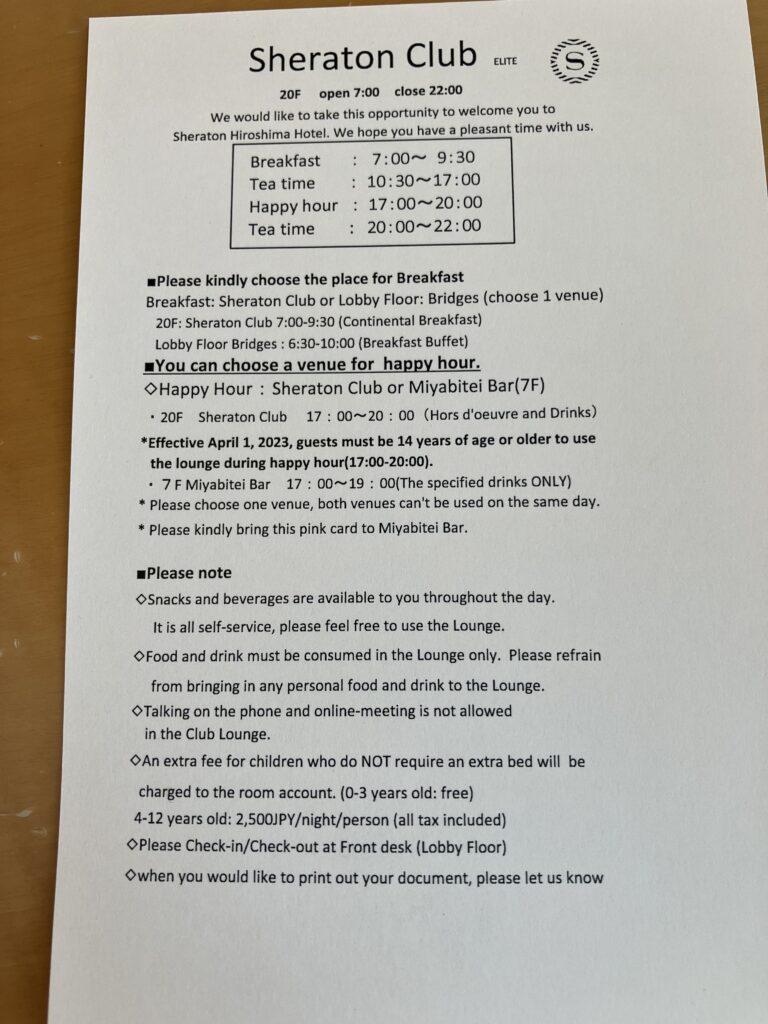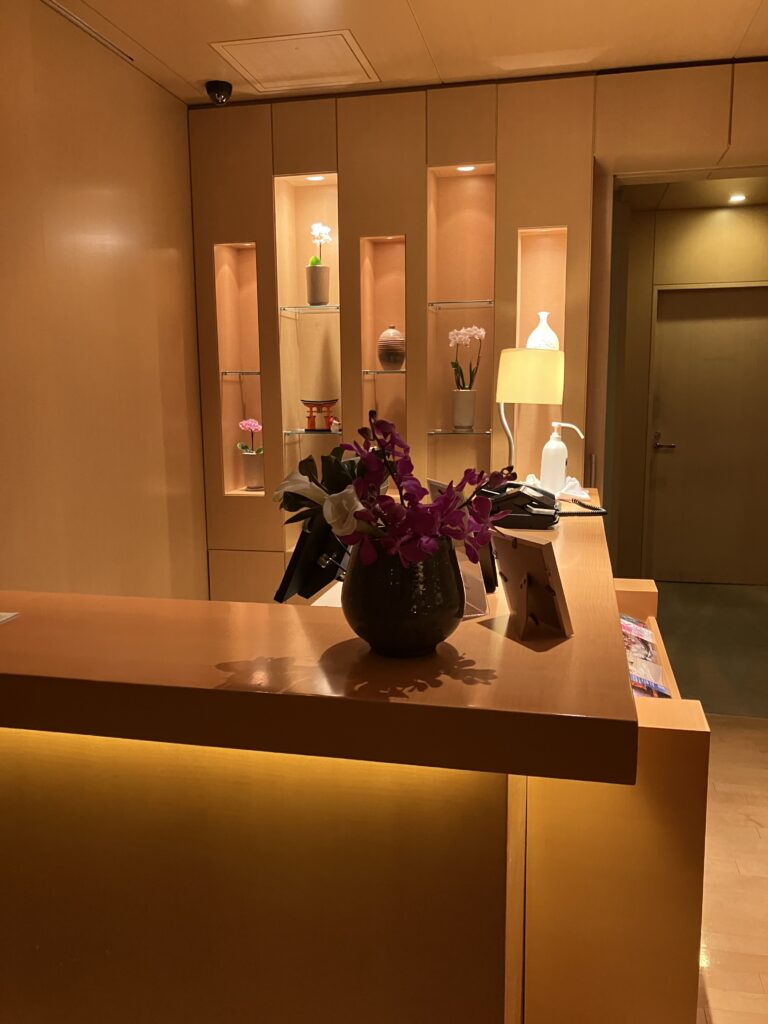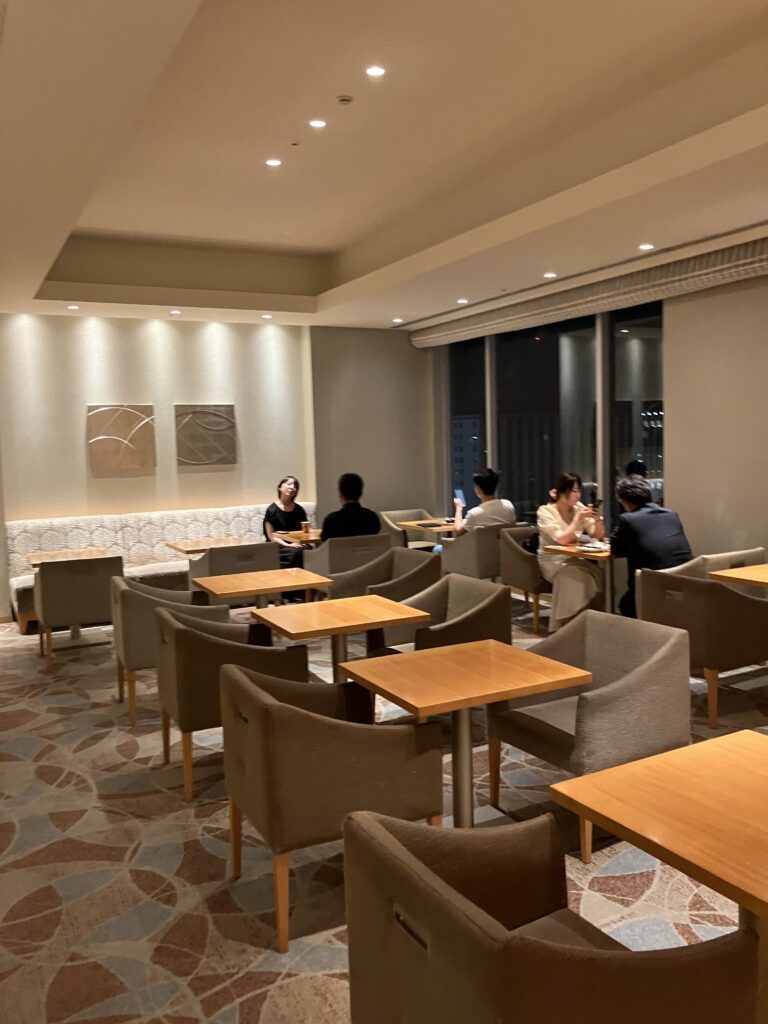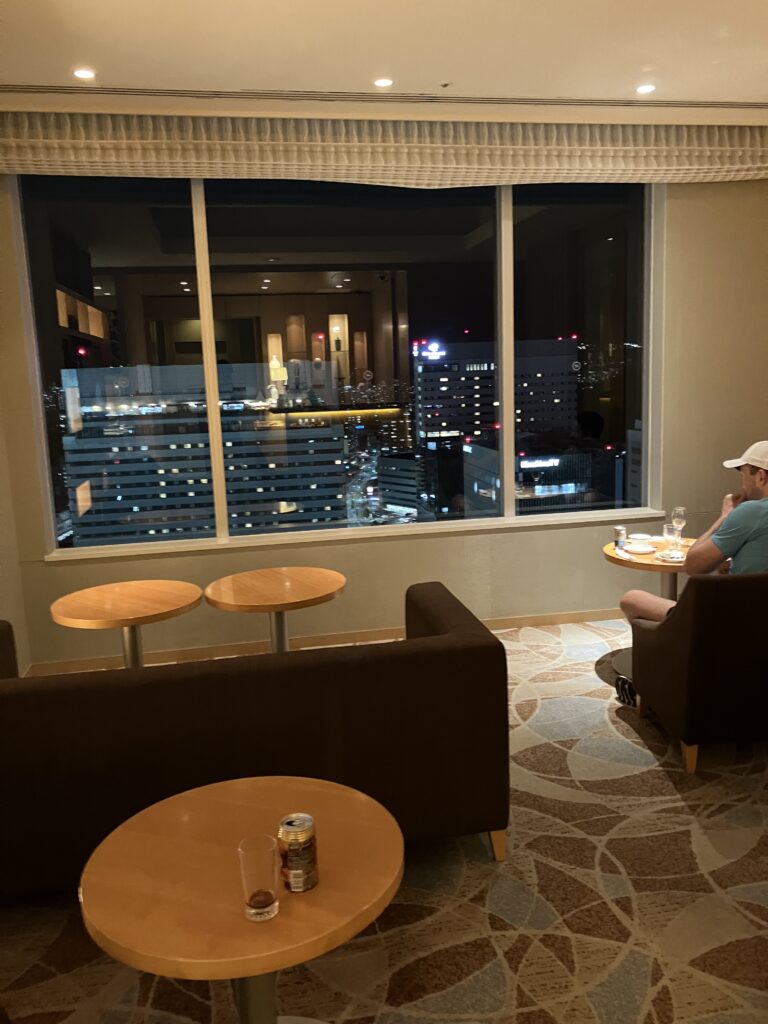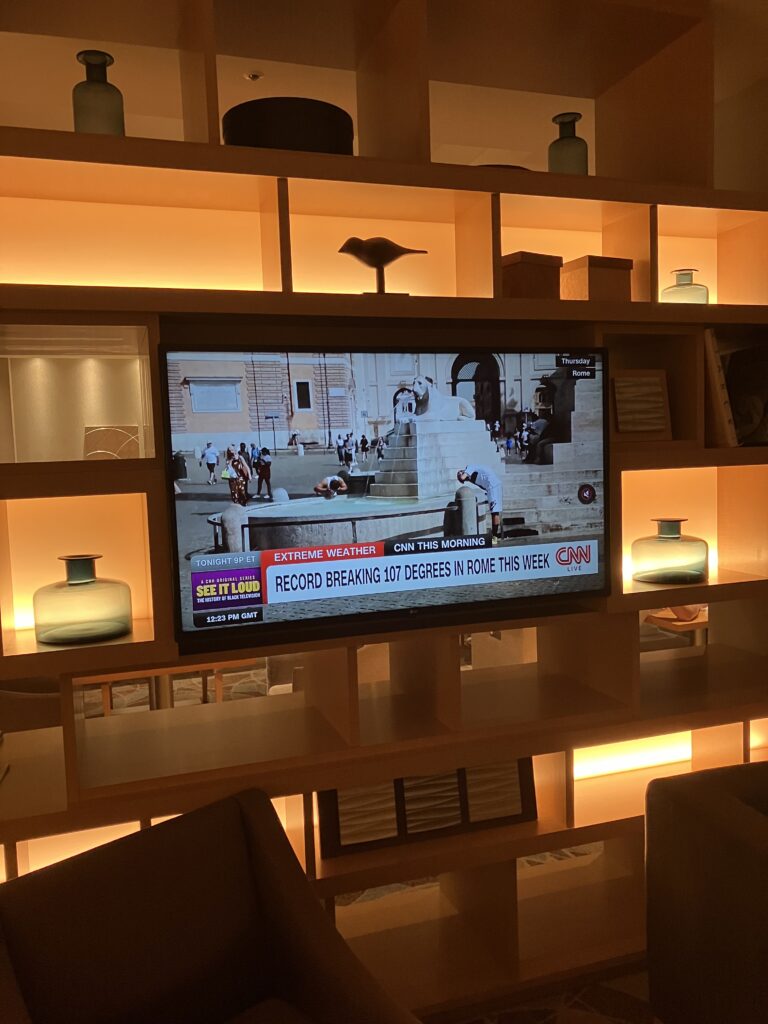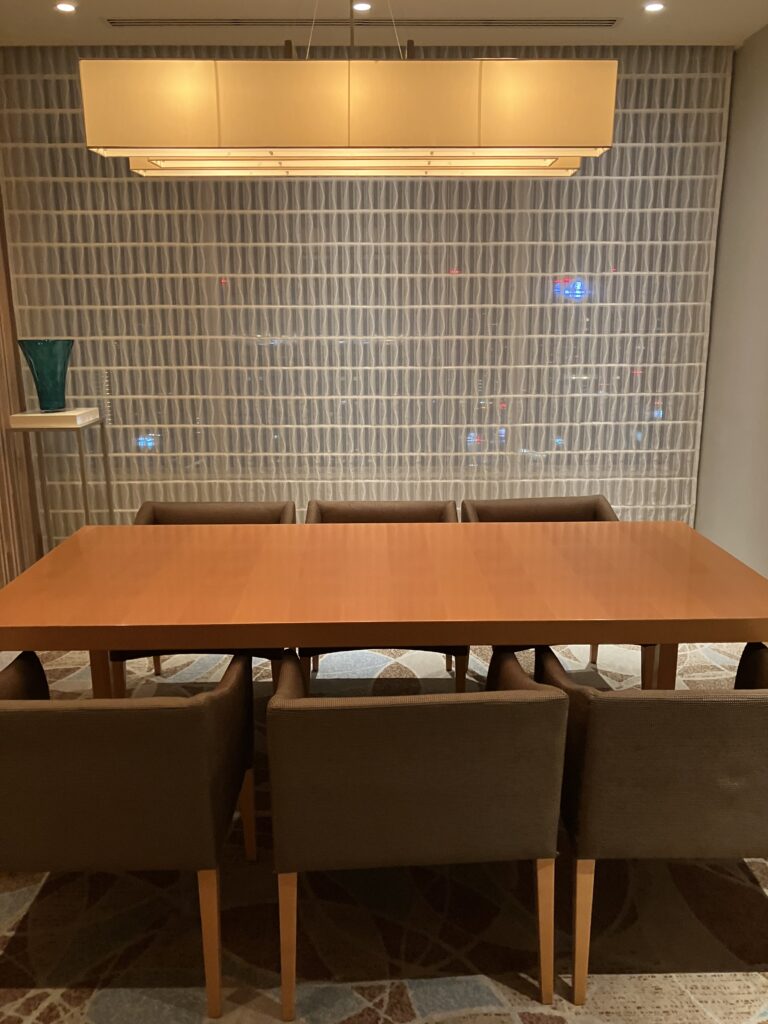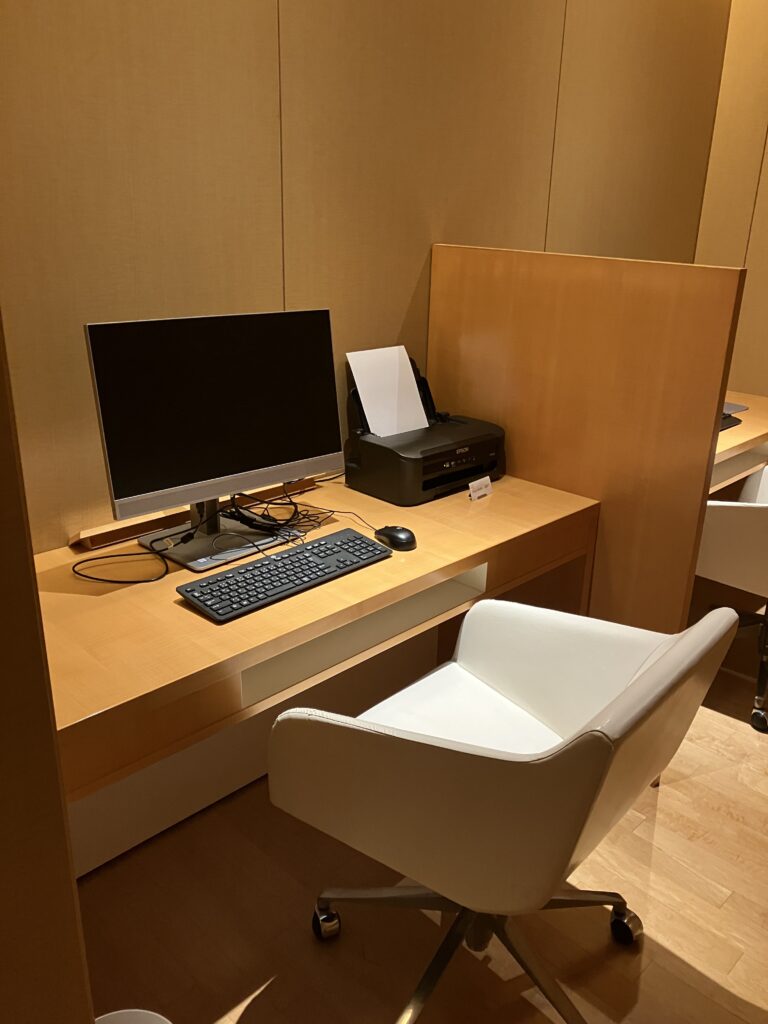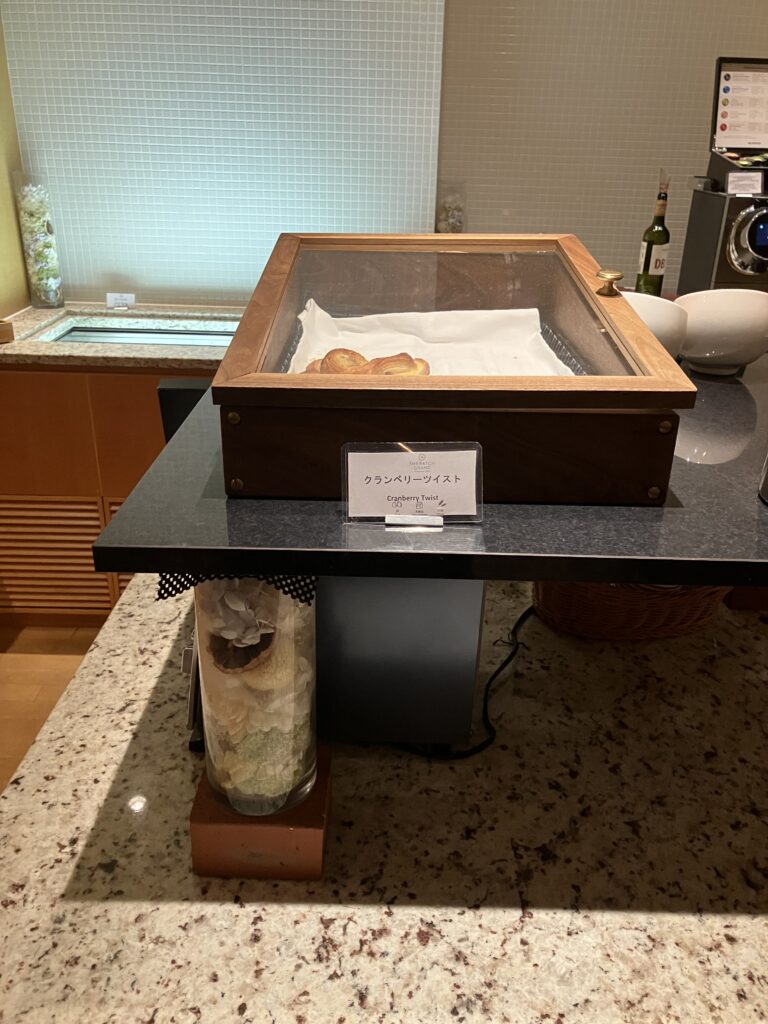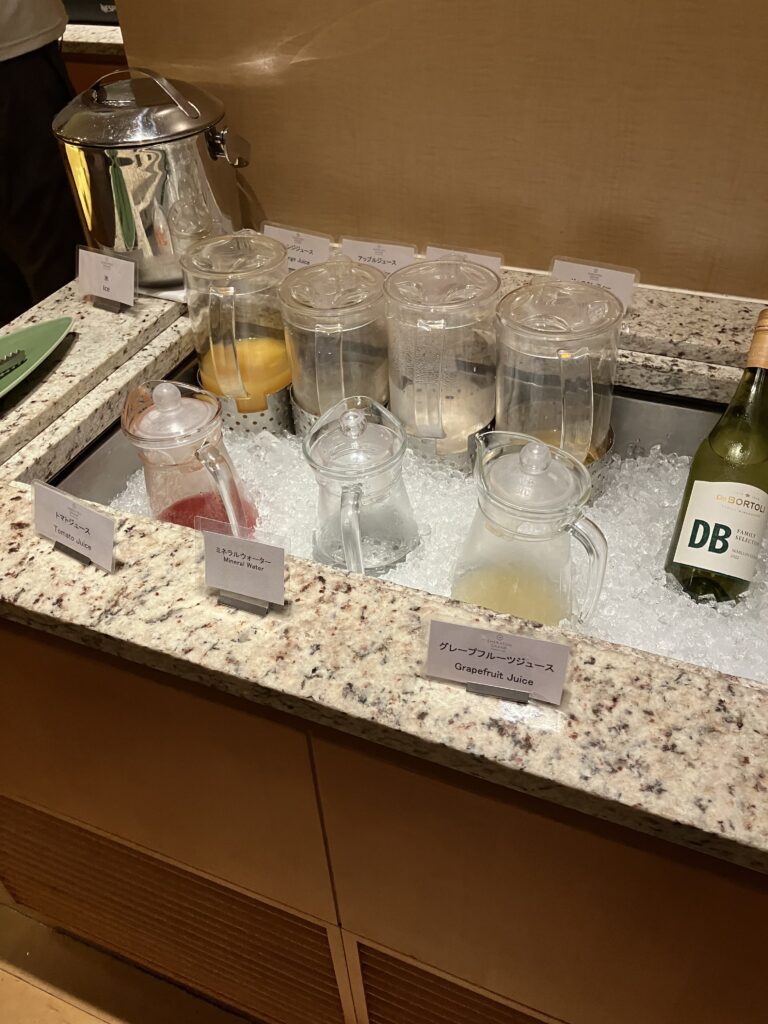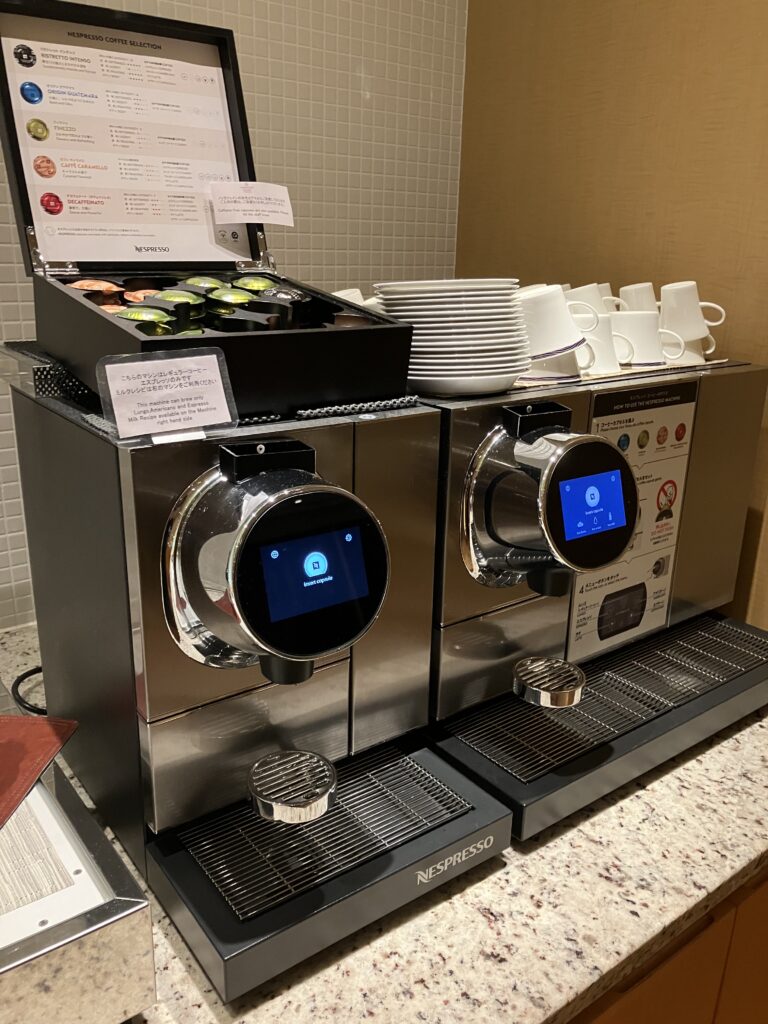 Sheraton Grand Hiroshima- Breakfast
Breakfast is located at Bridges just next to the lobby. It's a buffet style, but everything felt mediocre, and the food was overall forgettable. Well, the freshly squeezed orange juice was good.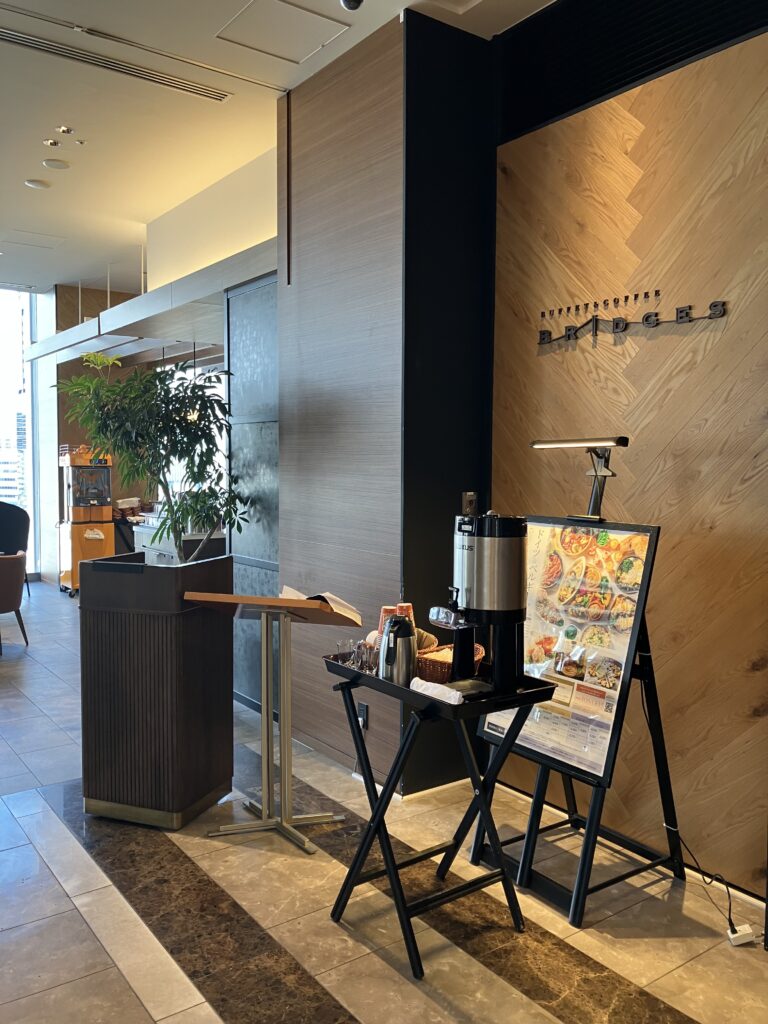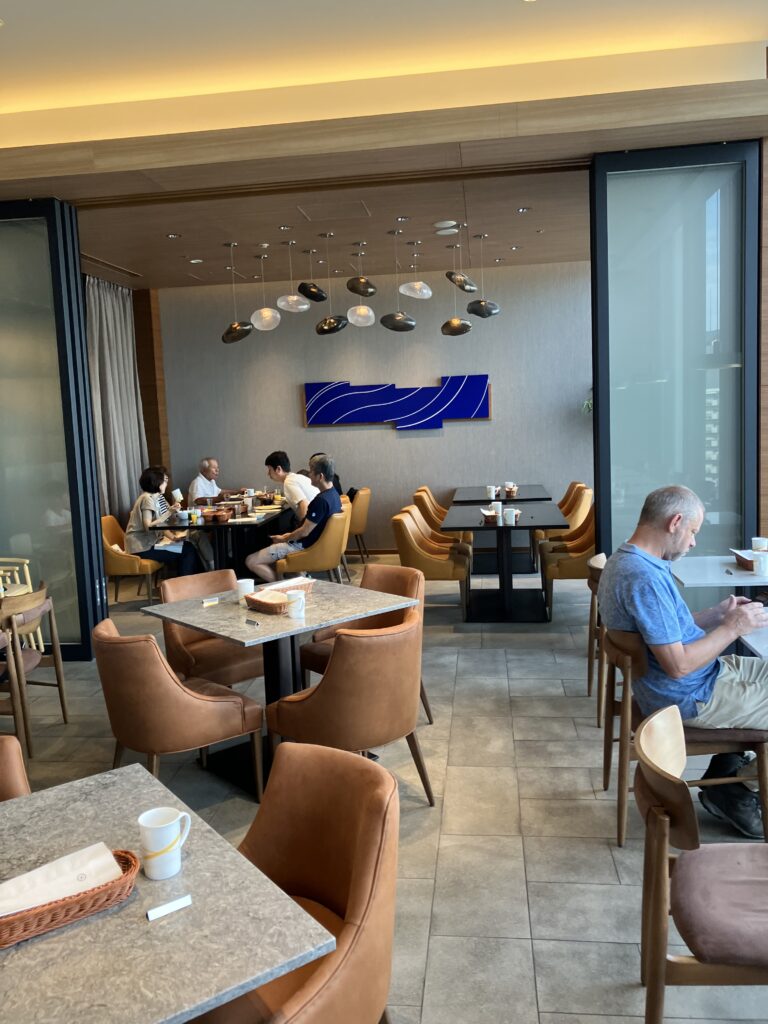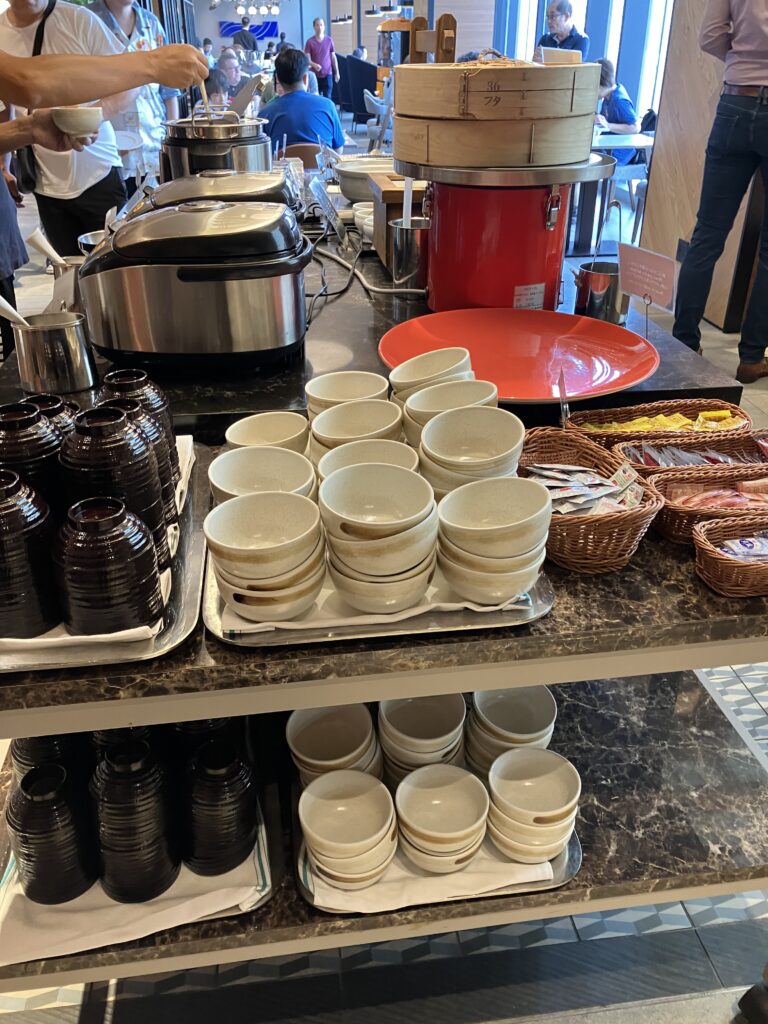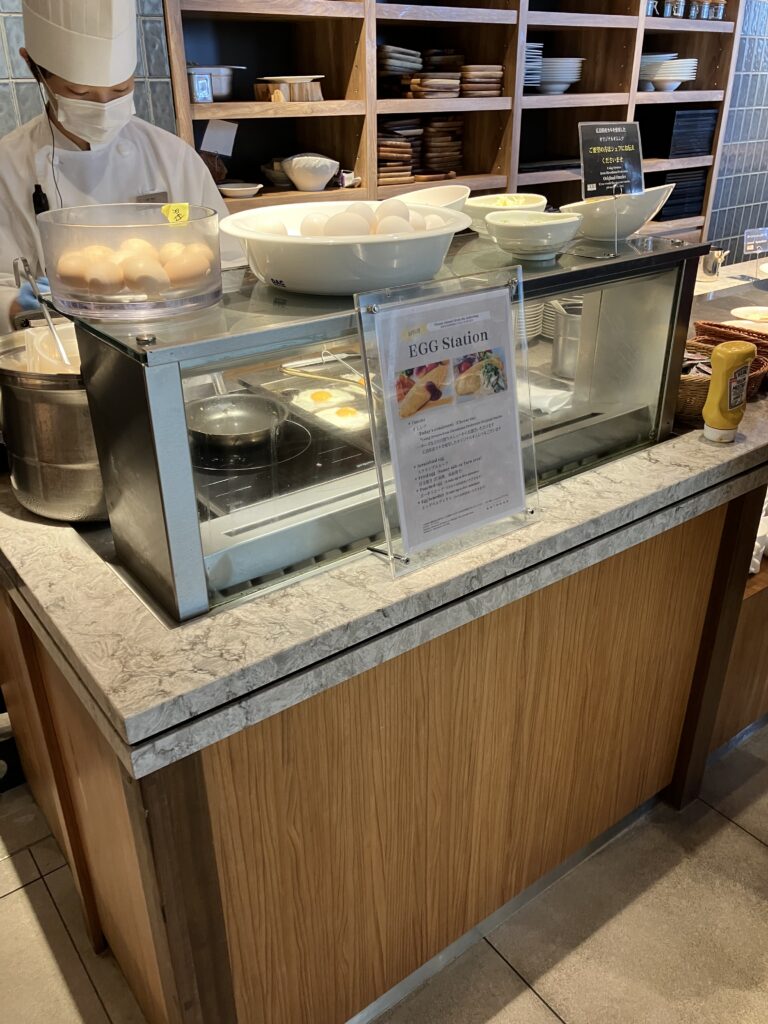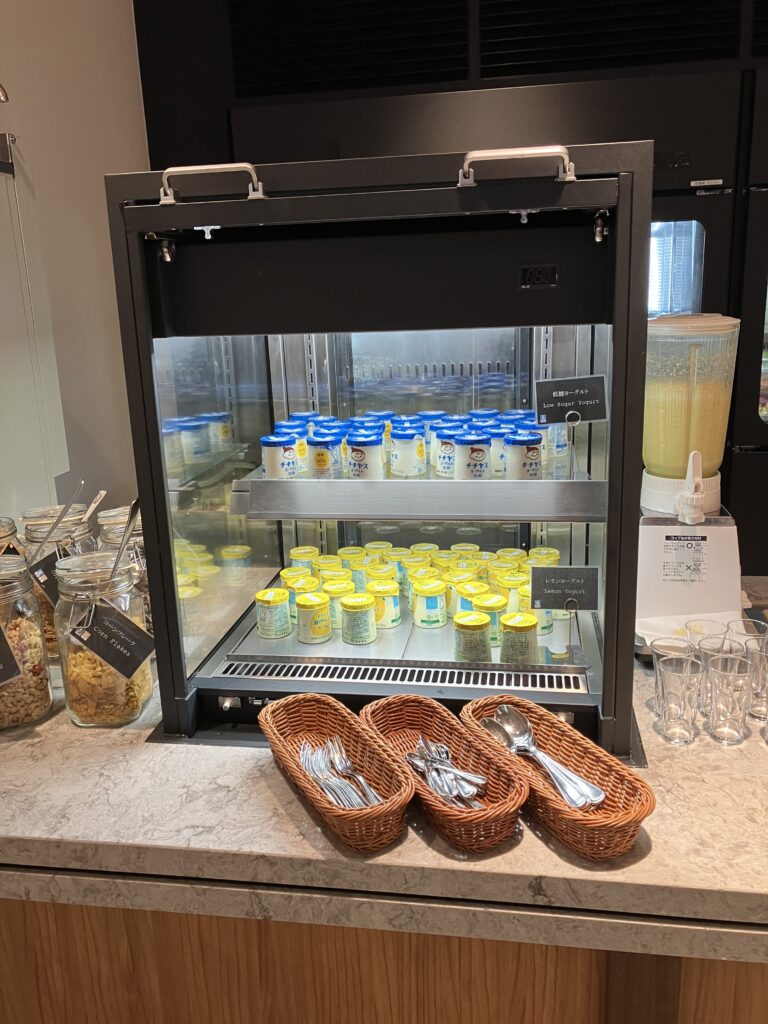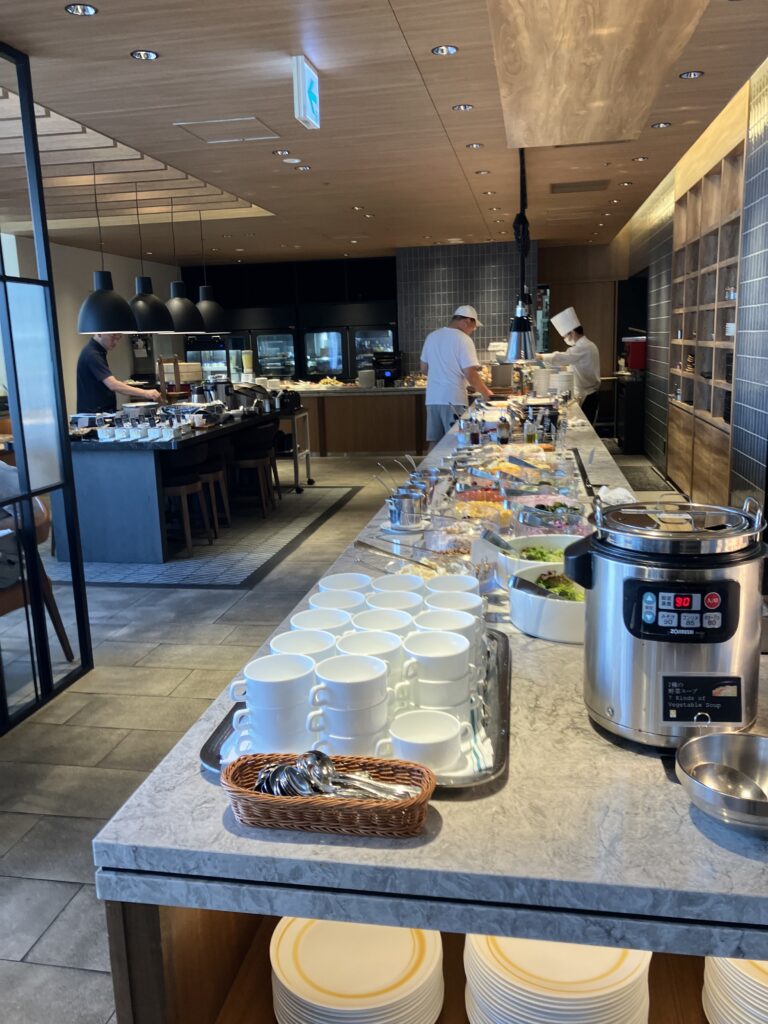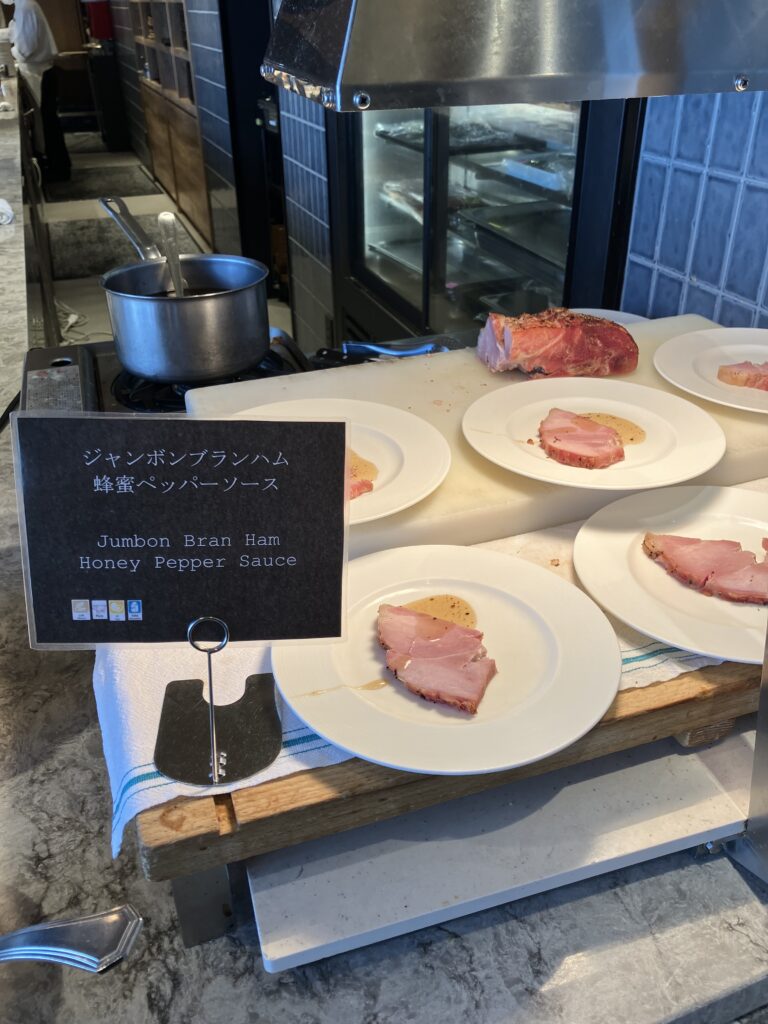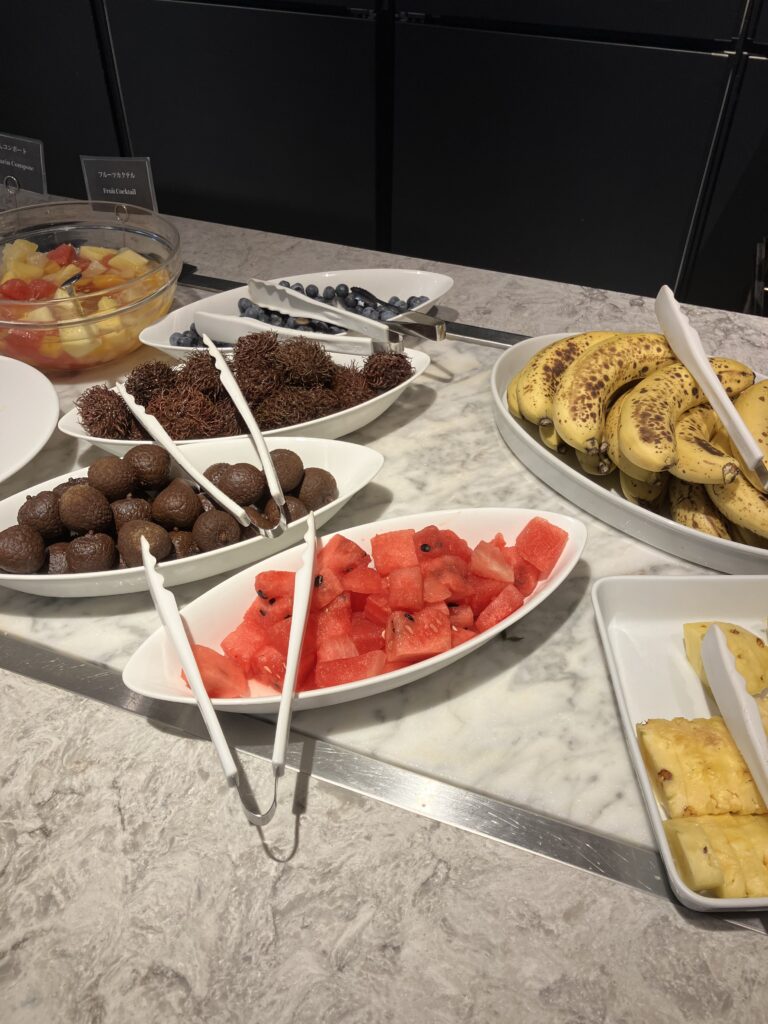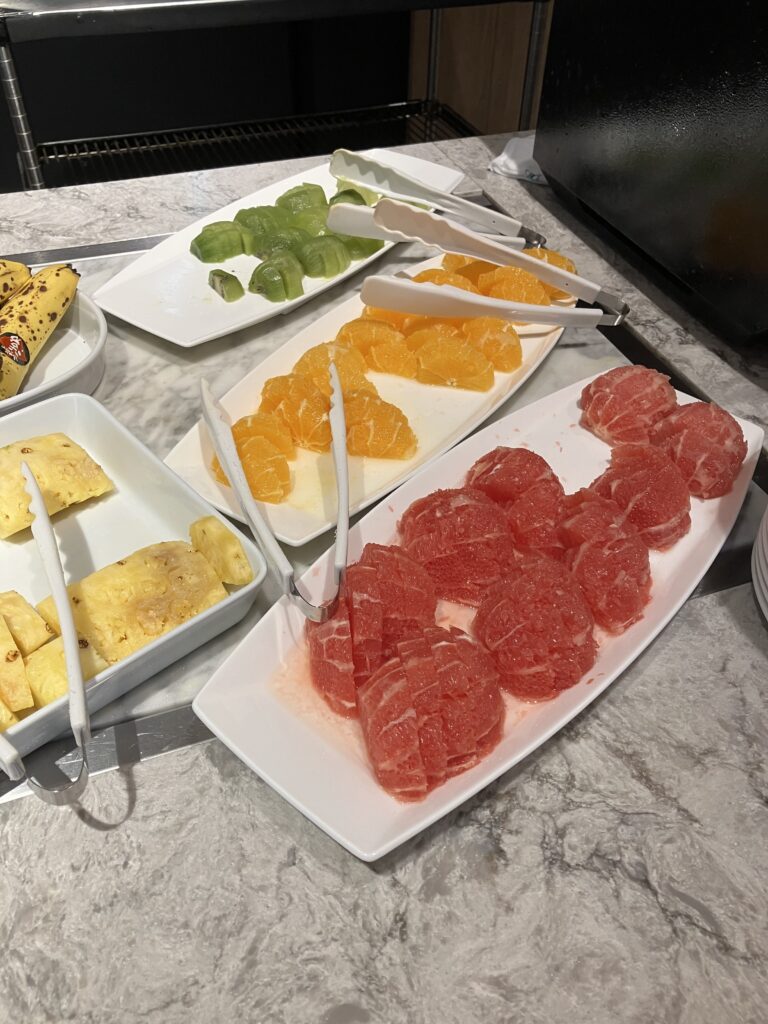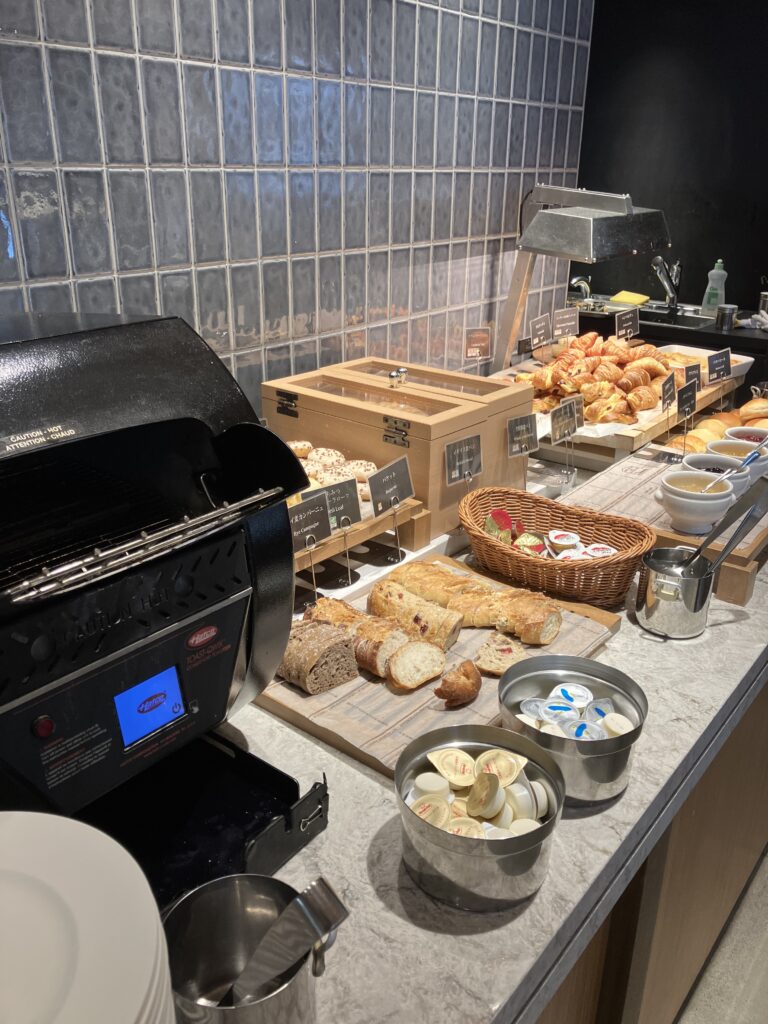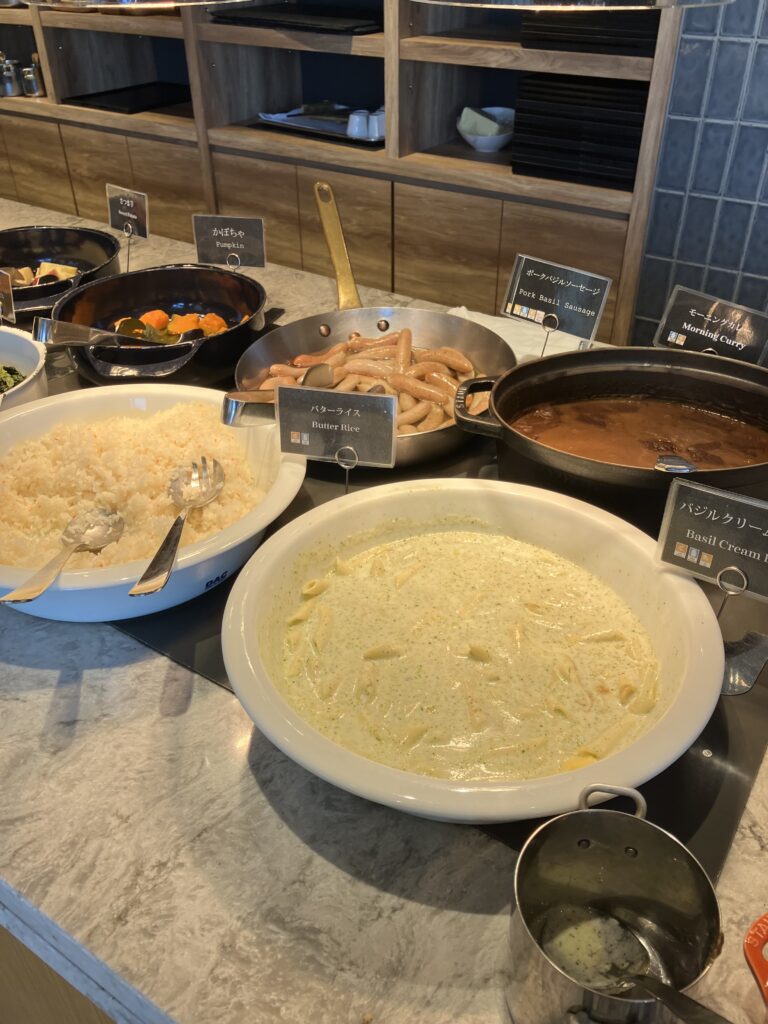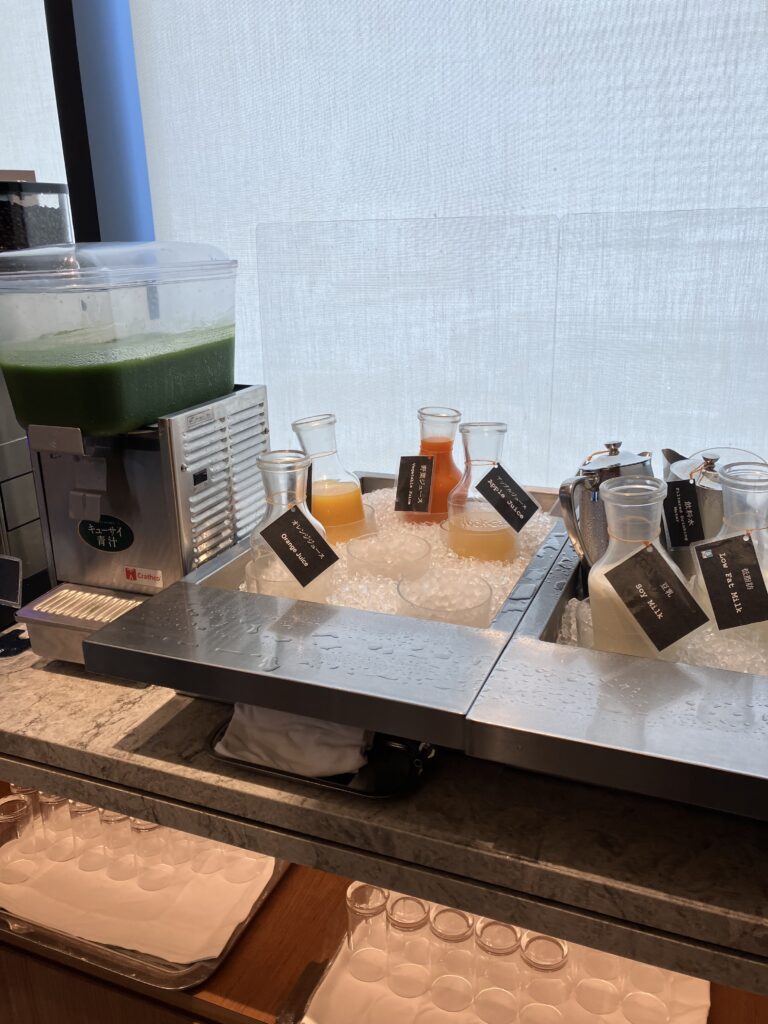 Sheraton Grand Hiroshima- Pool & Fitness
The hotel has an indoor pool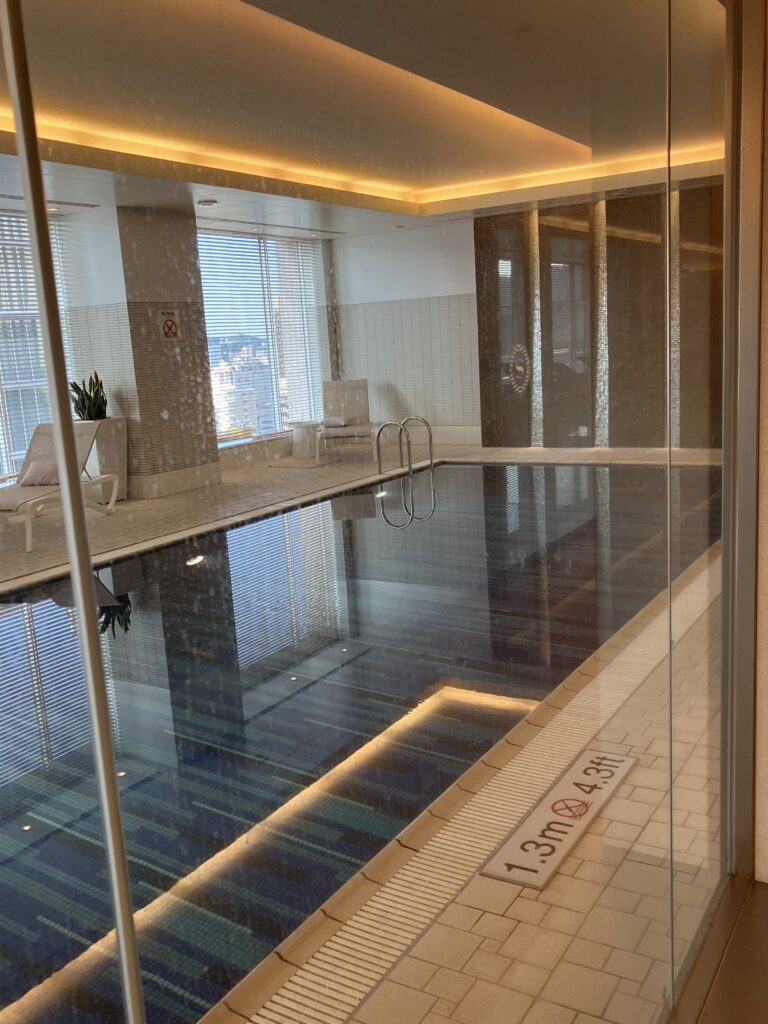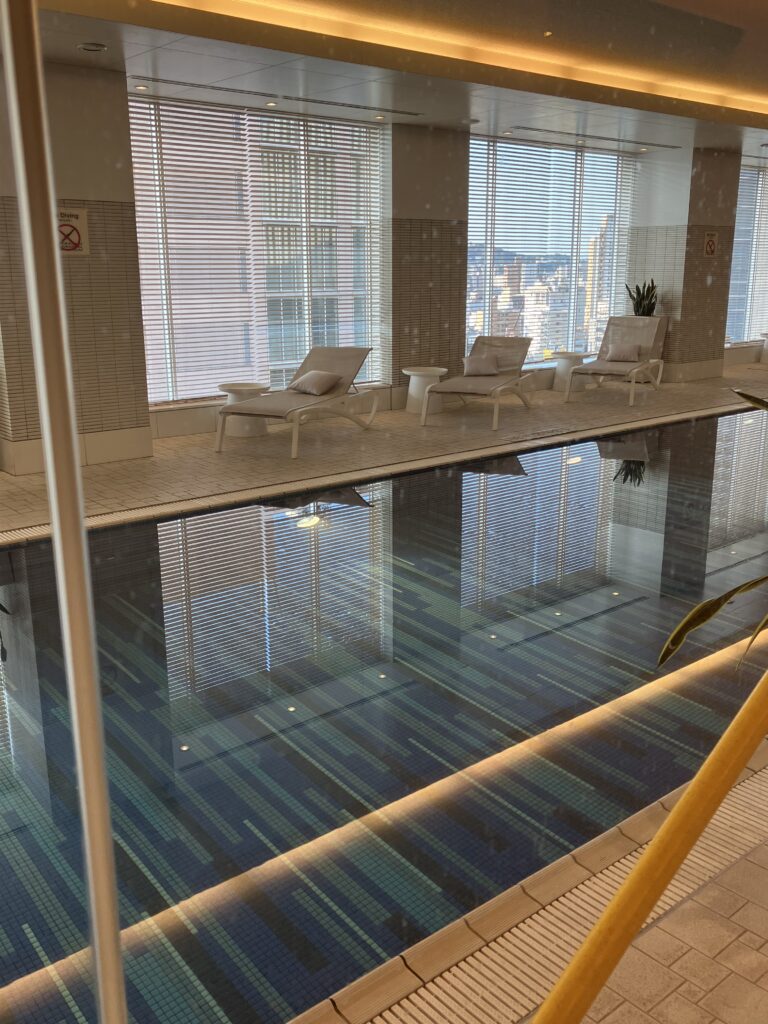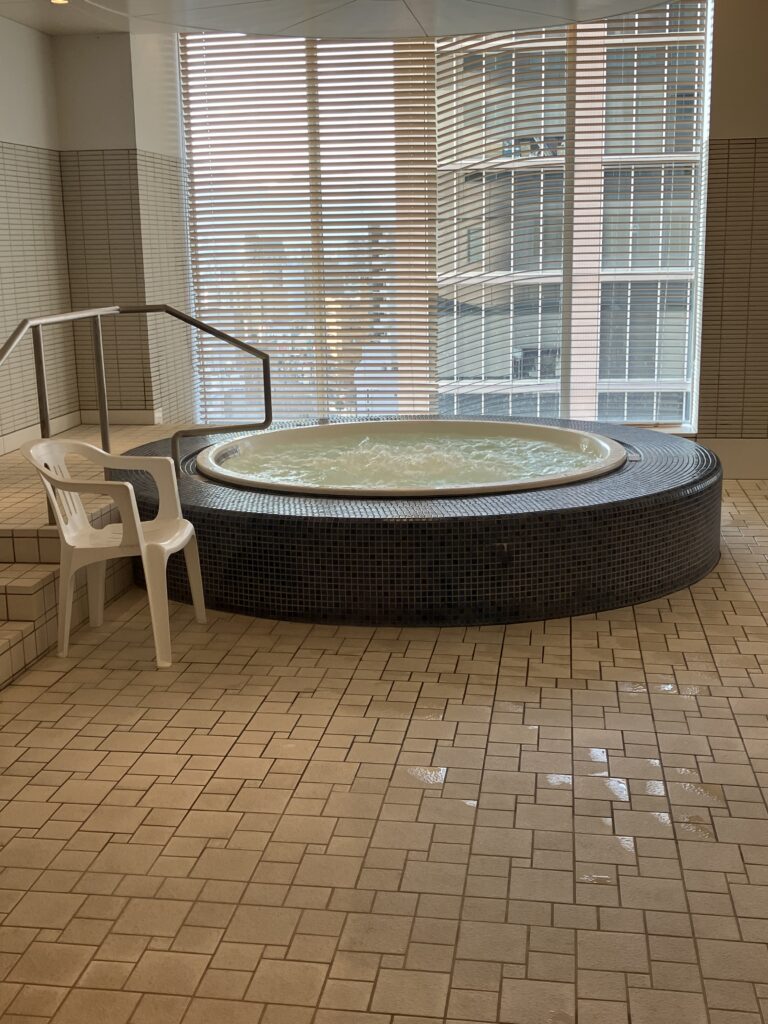 Unfortunately, you'd need to pay a fee to use the pool and the lockers! It's not an uncommon practice for Japanese hotels to do so since a lot of their pool facilities have separate club memberships that non-guests could purchase to access the pools.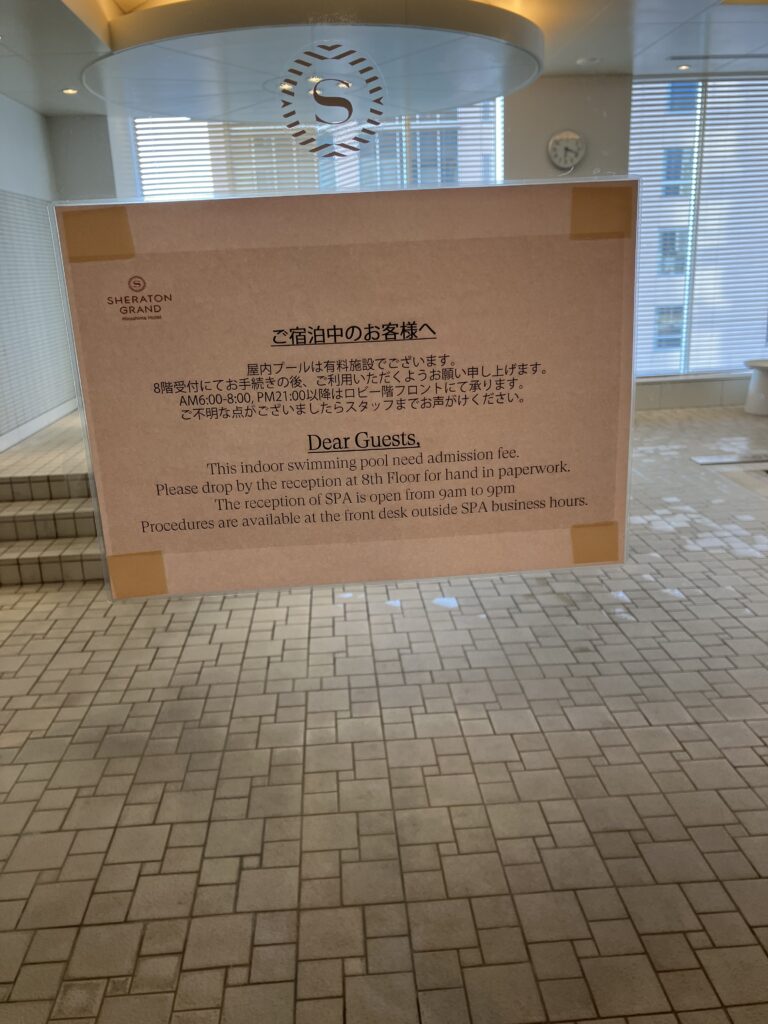 Sheraton Grand Hiroshima was the only hotel I encountered on my month long Japan trip that charged a fee for locker use on top of a pool fee. Ridiculous.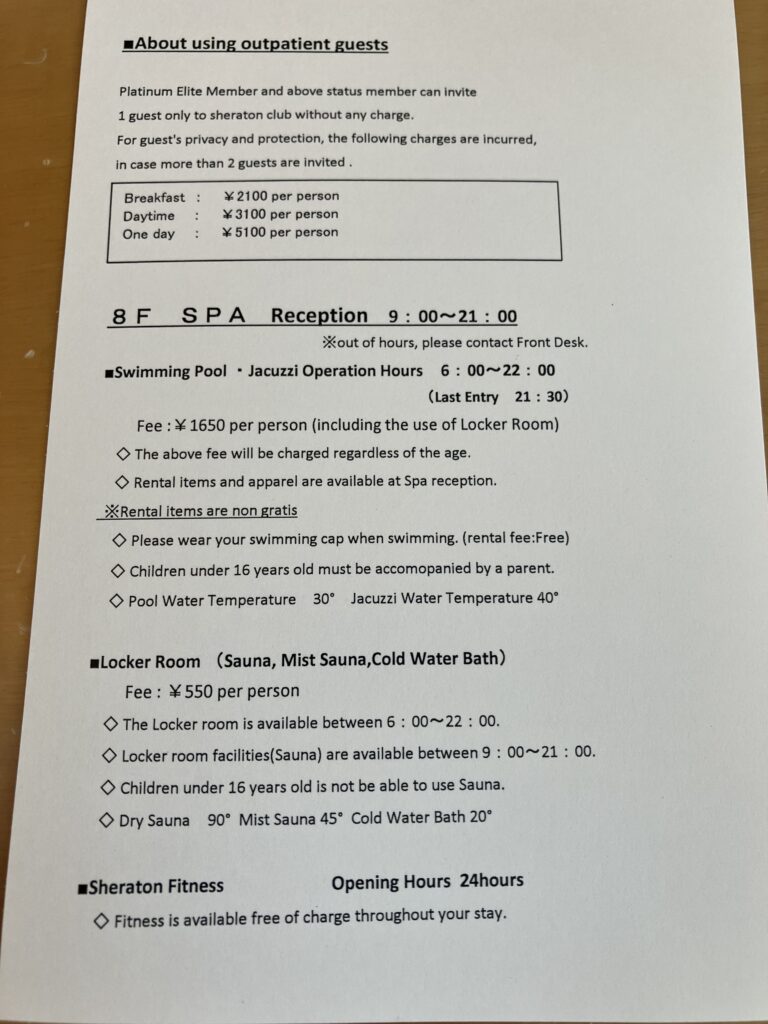 Next to the pool is the spa reception, though I didn't try it.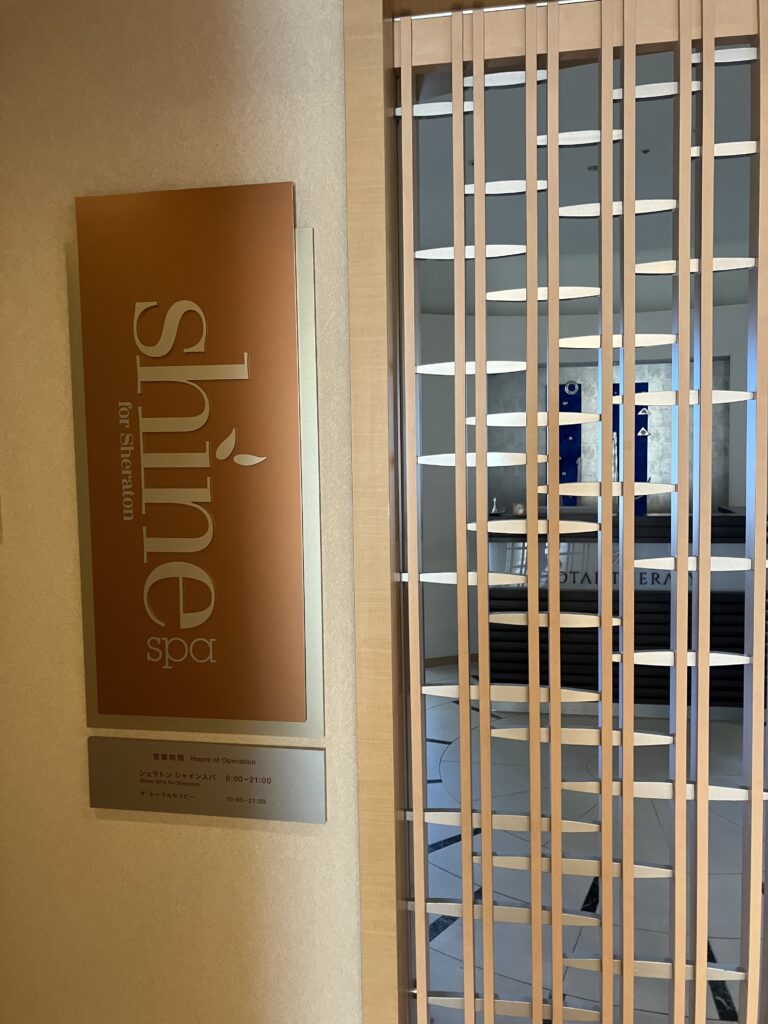 The hotel's gym is adequate with cardio and weight machines.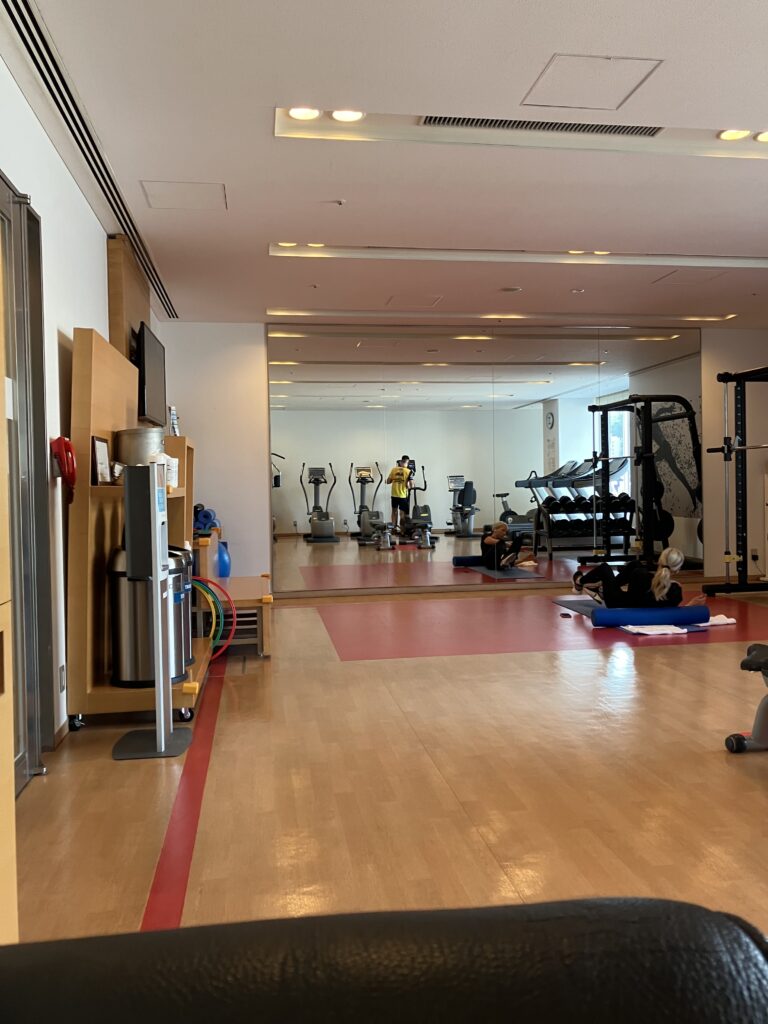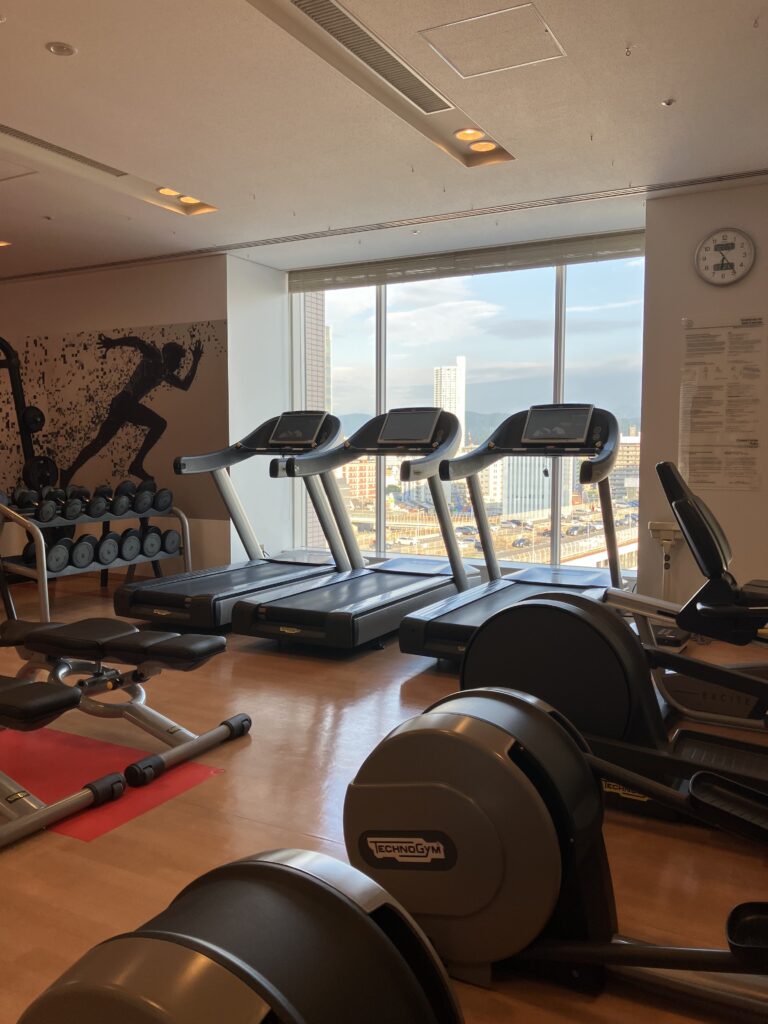 Conclusion
Sheraton Grand Hiroshima is a serviceable hotel for a Hiroshima stay. The location is its strongest selling point as it's literally next to the JR Hiroshima station, which will be the main junction for city buses, trams, regional trains, and bullet trains.
The hotel is showing its age with forgettable service and breakfast. Pool policy was not very good, especially with the locker charge on top of pool use. However, I would stay here again should I visit Hiroshima in the future since it's probably the most convenient hotel in the city, with very reasonable rates, and that I wouldn't miss out by not paying for some of its facilities.
Overall Rating