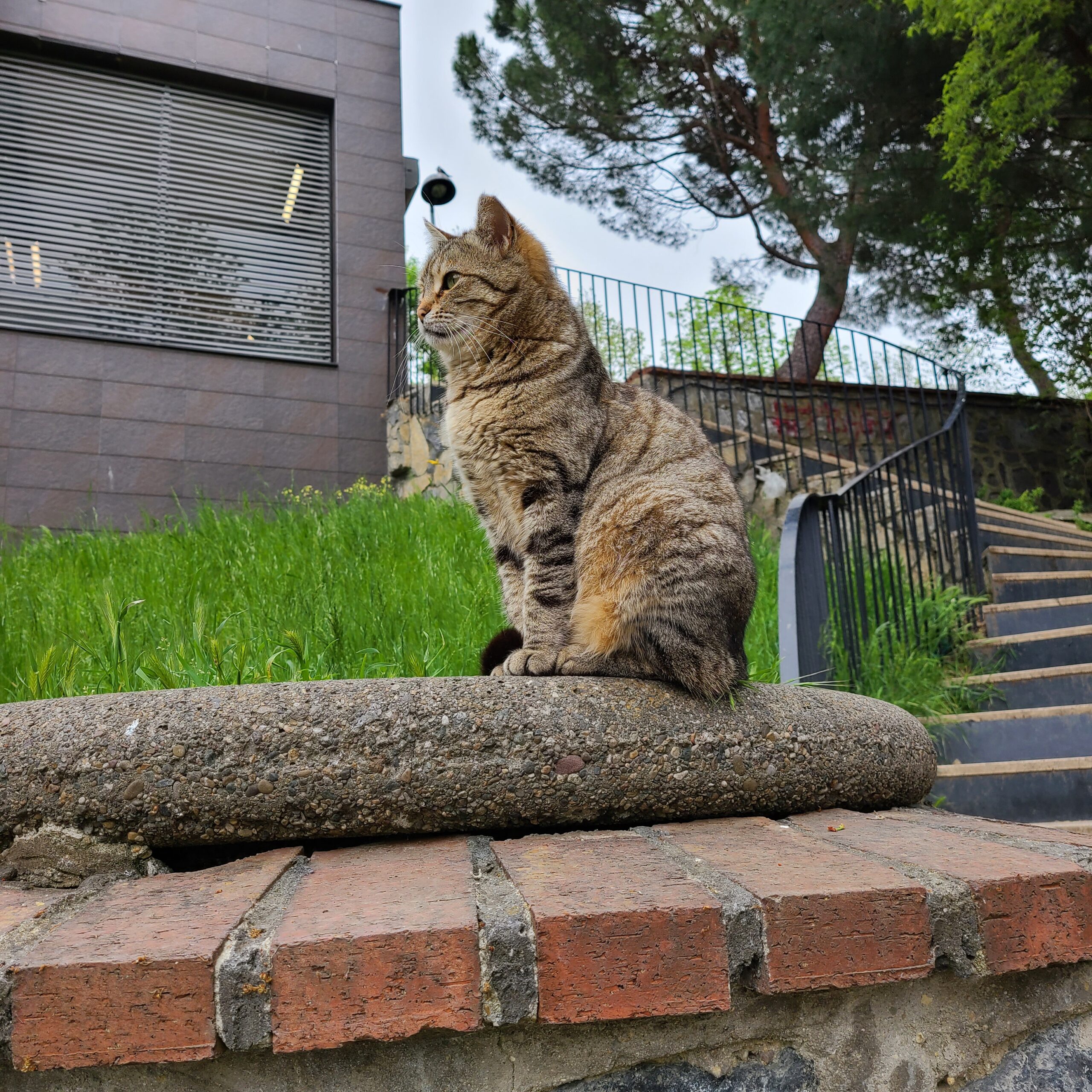 Top/Best 5 Hilton Honors Hotels in Istanbul for First Time Visitors
Istanbul is a huge city where you can cross two continents from/to Europe & Asia within minutes, and there are plenty of attractive options for those who invest in the Hilton Honors program. Hilton brands in Istanbul are spread out more evenly in the European or Asian side compared to their rival Marriott. This list isn't necessarily a rankings list so to speak, but rather to inform you on why they'd be good choices for first time visitors. One of the most important factors is location along with the level of luxury each property offers.
For Marriott Bonvoy: Top/Best 8 Marriott Bonvoy Hotels in Istanbul for First Time Visitors
Conrad Istanbul Bosphorus
Points redemption max: 60k pts/night
Cash rate: ~200-300 EUR/night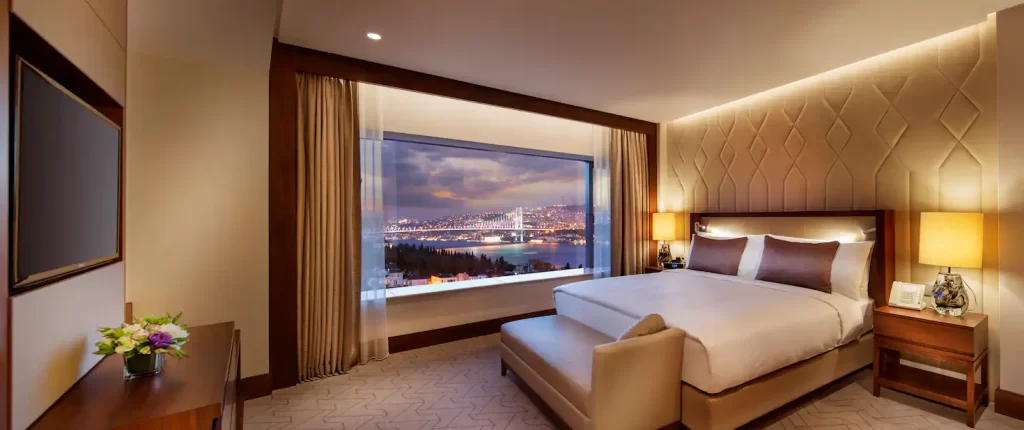 Conrad Istanbul Bosphorus is located in Besiktas district where there are hip cafes and upscale restaurants nearby. Plus, ferry access are just minutes away that can get you to the Asian side or Sultanahmet where Hagia Sofia and Blue Mosque are. Just like many Conrads, they'll give you a stuffed animal (purple bear) unique to Conrad Istanbul Bosphorus. Compared to its competitor brand like the JW Marriott Istanbul Bosphorus, the Conrad tend to yield a better value.
Hilton Istanbul Bosphorus
Points redemption max: 60k pts/night
Cash rate: ~200-300 EUR/night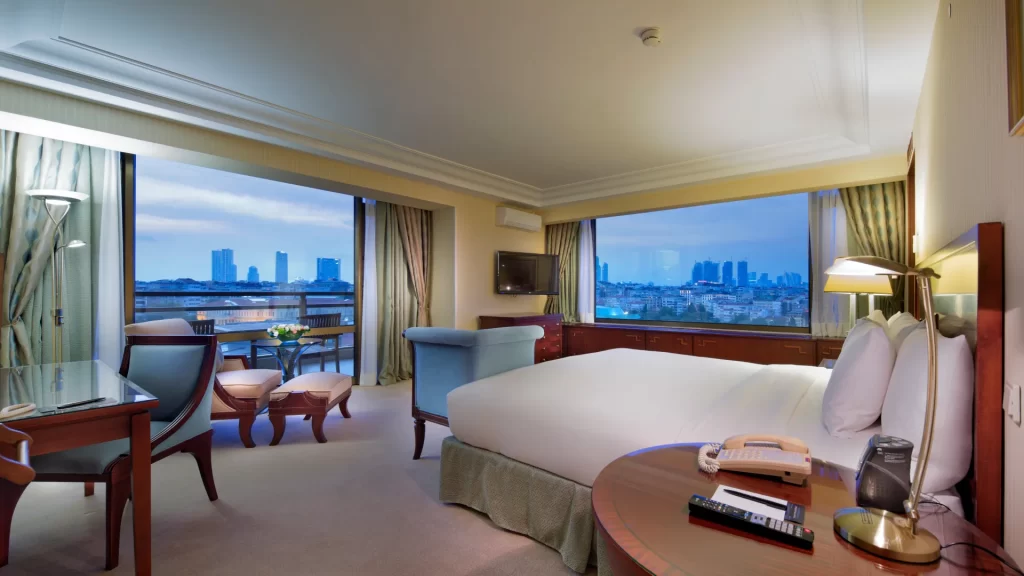 Hilton Istanbul Bosphorus is one park across the more modern Conrad. They tend to compete with each other in prices where one may be cheaper than the other. One advantage the Hilton has over Conrad is that it's closer to Beyoglu where the Galata Tower is located. Your choice will most likely be up to your preference, but both are solid options nonetheless.
Hagia Sofia Mansions, Curio Collection
Points redemption max: 70k pts/night
Cash rate: ~200-500 EUR/night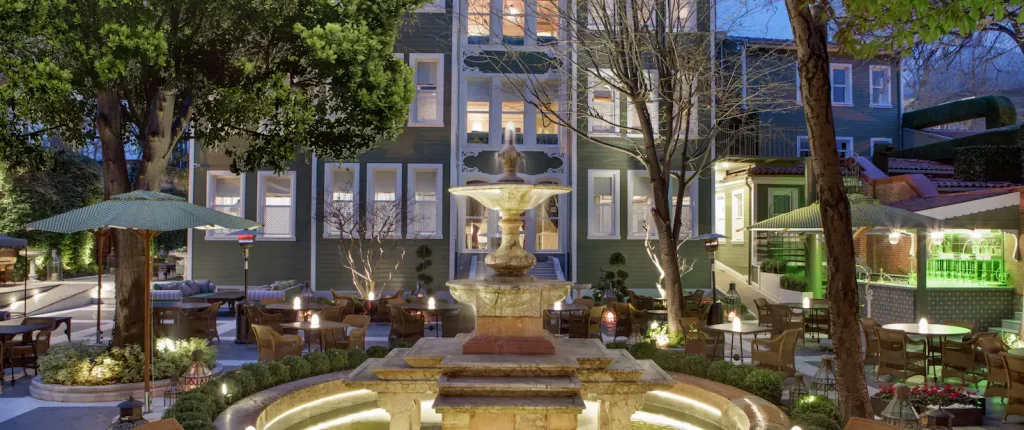 If you want to splurge a little bit, then the Hagia Sofia Mansions is the choice within the Hilton Honors' Istanbul footprint. Points redemption wise, it can give better value compared to Hilton or Conrad. Compared to those two, the Hagia Sofia Mansions has a boutique vibe. The location is great as well as it's just a walk away from Hagia Sofia. The hotel's unique feature is a hot bath inside a Roman-style cistern.
One fun fact is that this hotel was featured in 90 Day Fiance (Alina & Caleb), a guilty pleasure of mine that I may indulge at times.
Doubltree by Hilton Istanbul- Moda
Points redemption max: 40k pts/night
Cash rate: ~130EUR-160 EUR/night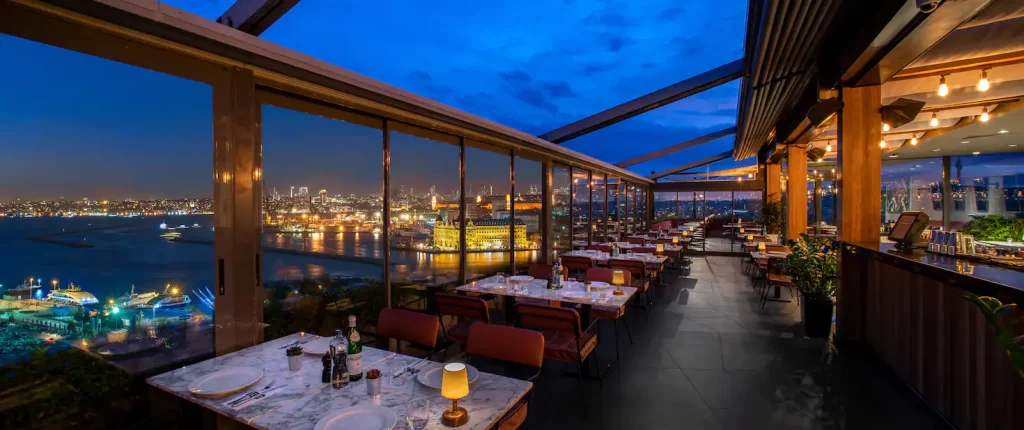 Doubletree by Hilton Moda is possibly one of the best hotel option that's involved with a chain in the Asian side of Istanbul. Moda is a lovely and colorful seaside neighborhood within the Kadikoy district, possibly one of the best places in Istanbul's Asian side. Rates are also cheaper in Asian side in general, but it's still easy to access the European side with ferry coming from Kadikoy ferry station.
Doubletree by Hilton Istanbul Sirkeci
Points redemption max: 40k pts/night
Cash rate: ~100EUR-200 EUR/night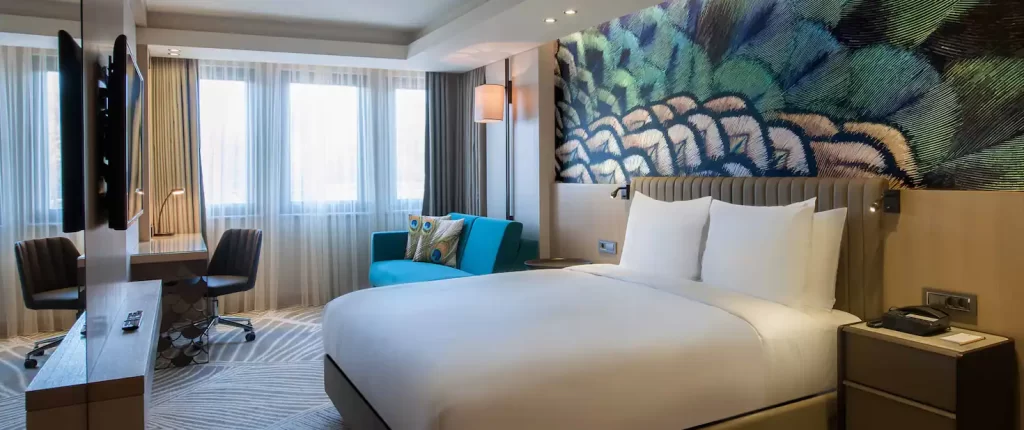 The other Doubletree is located in Eminonu where it's still very close to Hagia Sofia, but is surprisingly cheap considering the location it's in. You can also walk along the Galata Bridge and see a bunch of fishermen during the day trying for their catch. But, avoid the restaurants under the bridge as they're tourist traps and they'll gouge the price on tourists. But, it's ok (and highly recommended) to try the balik ekmek (fish sandwich) from the boats on the other side of the bridge.
Conclusion
These are the 5 Hilton hotels I'd consider on staying for anyone's first time in Istanbul. In my opinion, Hilton probably has the best footprint out of all the hotel chains with the combination of of luxury, affordability, and accessibility to the city's major attractions.
Which hotels have you stayed at, and do you have other recommendations for Hilton hotels in Istanbul? Let me know down in the comments below!