JW Marriott Madrid Opening in February 2023
UPDATE: Hotel opening appears delayed. But, it's now accepting reservations from March 21. Guest limit increased to 3 for Junior Suite and higher.
The first JW Marriott in Spain will set foot in the hearts of Madrid soon in the first quarter of 2023. Marriott site search suggests it will open in February, but it only starts accepting reservations from April 3, both in points and cash as of this post.
JW Marriott Madrid Details
Located in Plaza de Canalejas and neighboring the Four Seasons Madrid, Marriott is expanding their luxury hotel footprint in Spain just after the recently-opened The Madrid EDITION. The location is prime to nearby attractions like Puerta del Sol, Gran Via, and Plaza Mayor.
The hotel will feature 139 guest rooms, including suites with outdoor terraces.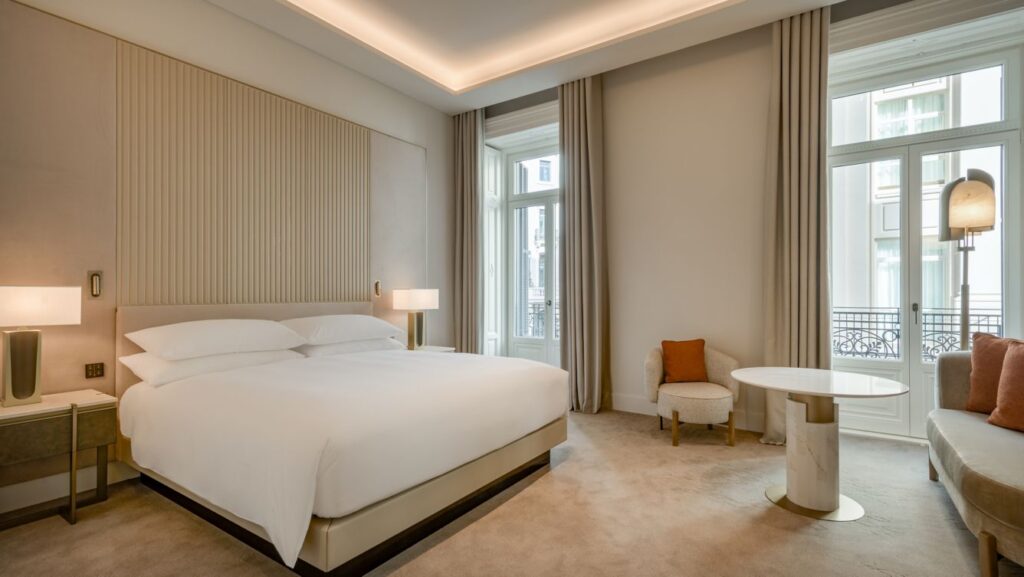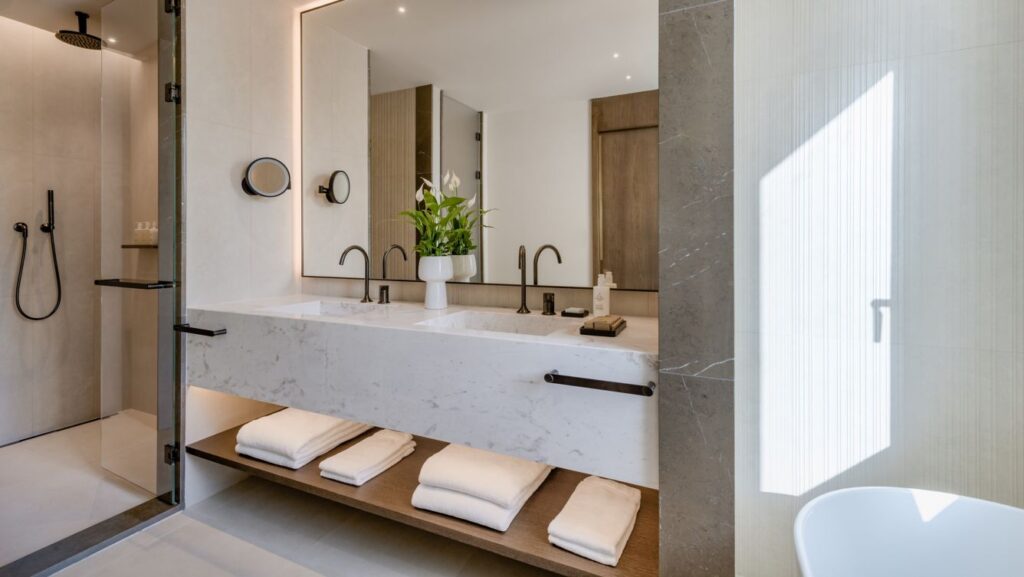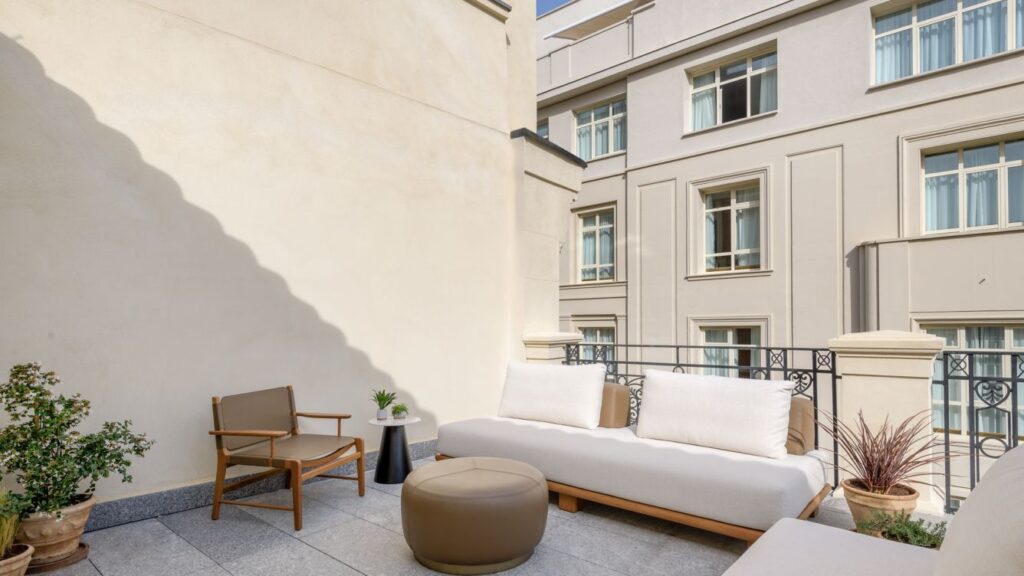 There will be an on-site restaurant called ADO that will serve traditional Spanish cuisine that's open for breakfast, lunch, and dinner. Other amenities include a fitness center and hot tub, but it doesn't appear to have an indoor swimming pool or an executive lounge.
JW Marriott Madrid Pricing & Marriott Bonvoy Points Requirements
You can expect to pay 500+ EUR per night at the JW Marriott Madrid, and that's just the promotional price of its grand opening. Shockingly, the price is competitive with The Madrid EDITION (that may be cheaper) since the EDITION brand sets itself at least a notch higher than the JW Marriott brand in level of luxury.
On the flip side, the JW Marriott Madrid provides one of the greatest Marriott Bonvoy points redemption in Madrid. While you may require 106k points per night at The Madrid EDITION, you'd just need to pay 63k points per night at the JW Marriott Madrid!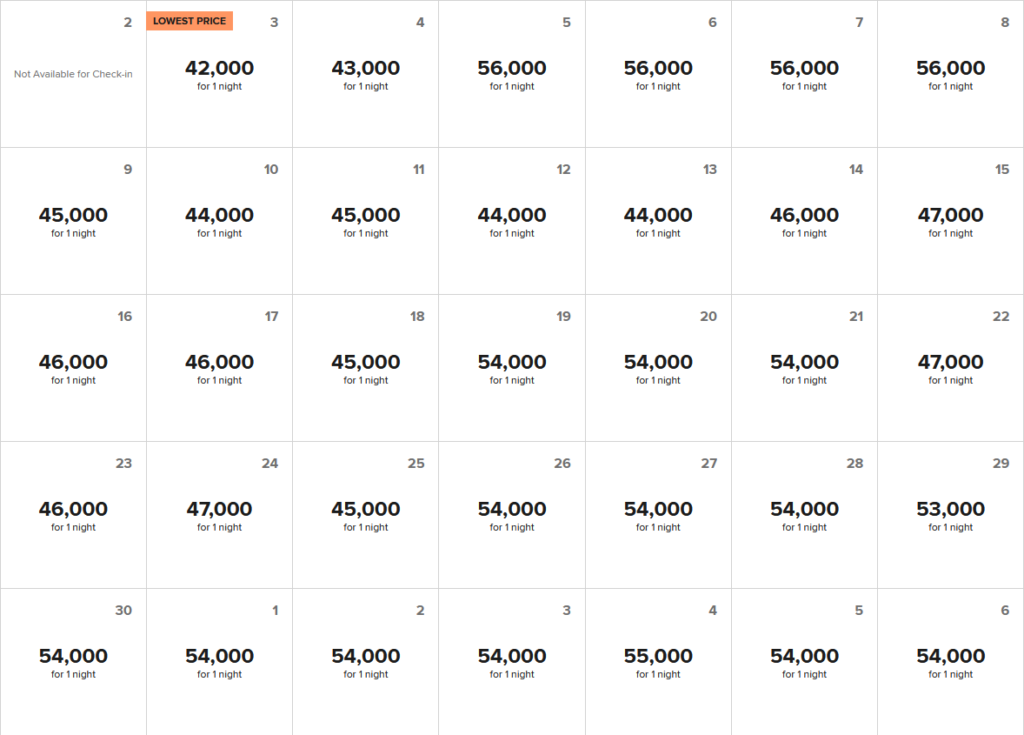 You can redeem a 50k Free Night Certificate from the legacy Marriott Bonvoy Brilliant or the spend incentive from Marriott Bonvoy Bevy/Bountiful, with points top-ups if needed. You can even redeem a 40k FNC from renewing Titanium Elite at certain times. Heck, if you're lucky at the right time, you could even redeem a 35k FNC that you'd get with the Marriott Bonvoy Boundless or Marriott Bonvoy Business Card with points top-ups!
The major downside of this hotel is that it appears to not accept guests more than 2 in the same room, thus this property might be out of the question for family travelers, unless if they all have Marriott credit cards ;). It's strange though since some of their base rooms have 2 Queen beds and that suites allow rollaway beds, which should be suitable for at least 3 adults. An email or a call could be worth a shot to appeal for a booking of 3 guests.
Conclusion
The new JW Marriott in Madrid looks beautiful and promising. The design feels too similar with The Madrid EDITION, however. For cash bookings, the value will lean towards the EDITION even though the EDITION brand doesn't give out free breakfast in general. However, the JW Marriott Madrid gives outsized value on points booking and generally costs 40% less than the EDITION! It's a very tempting proposition to burn some Marriott FNC's and points!
Unfortunately, it seems that I won't be able to check out this property on my upcoming Europe trip in April as I'll be going with both of my parents, since this property seem to adamantly allow 2 guests only no matter the room. But, I'll have to contact them when they've set up their proper email address to see if they'd let a party of 3 book a room.