Advertiser disclosure: This post may include affiliate links (including sidebar banners) in which this site may receive compensation if a purchase is successfully made (at no extra cost to you) after being redirected from here. Thank you for your support!
Marriott Bonvoy Brilliant vs. Hilton Honors Aspire- Battle of Premium Hotel Credit Cards
UPDATE: This post has been updated with the Marriott Bonvoy Brilliant refresh starting from September 22, 2022!
Marriott Bonvoy Brilliant and Hilton Honors Aspire are the most expensive hotel credit cards issued by American Express. Both premium cards offer varying benefits affecting your stays at Marriott and Hilton properties respectively. Hilton Honors Aspire has been dubbed as the "best hotel credit card." But, is it for everyone? Which card is worthy of your attention, or should you even get both? Let's dissect these two premium hotel cards.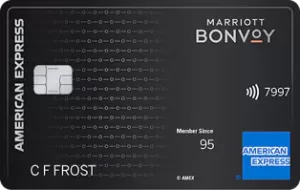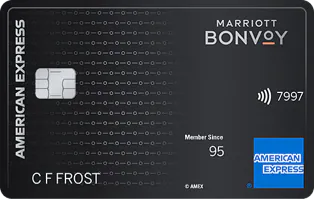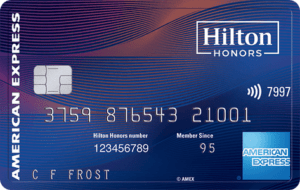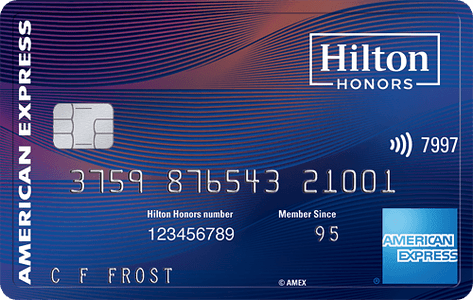 Marriott Bonvoy Brilliant vs. Hilton Honors Aspire- Annual Fee
With the Marriott Bonvoy Brilliant refresh, the annual fee is raised to $650. This is higher than the Hilton Honors Aspire's $450 annual fee. On the surface, the Hilton Aspire is the winner, but it's not fair to judge a card just by their annual fee alone without diving in to the benefits they offer.
Marriott Bonvoy Brilliant vs. Hilton Honors Aspire- Free Night Awards/Certificate

Both credit cards give you some sort of free night certificate by simply having the cards, but they're executed differently. Free night certificates are one the most sought-after benefits on hotel credit cards as they alone can offset the annual fees if used correctly.
Marriott Bonvoy Brilliant will give you a free night certificate worth up to 85,000 Marriott points that can be topped off with 15,000 points. As Marriott's award chart will go away by the end of March 2022, most hotels will still maintain the original range of the soon former award chart.
With the Marriott Bonvoy Brilliant's FNC, you may redeem it on the former Category 8 hotels that aren't affected by the 20,000 points increase in redemption as long as the redemption requirement doesn't go above 100,000 points, at least for the remainder of 2022 and late 2023.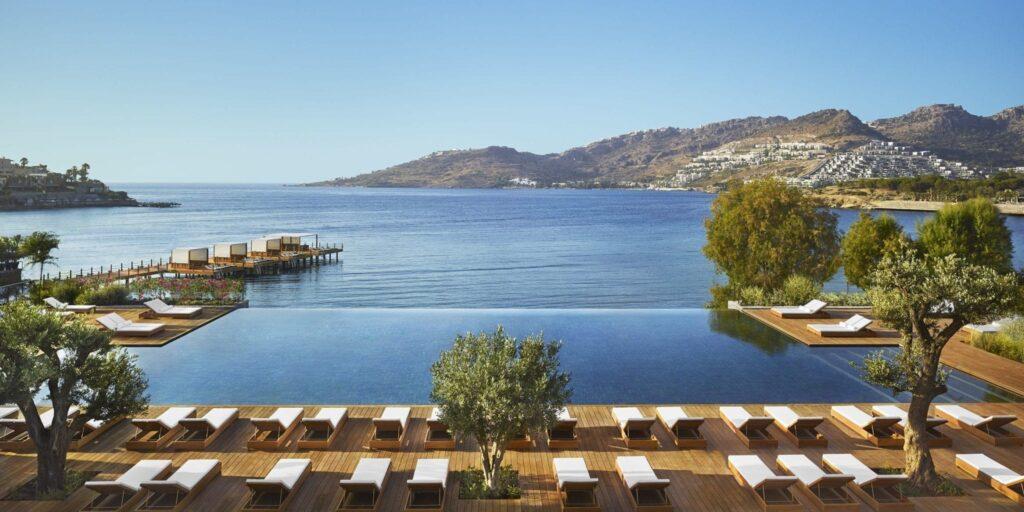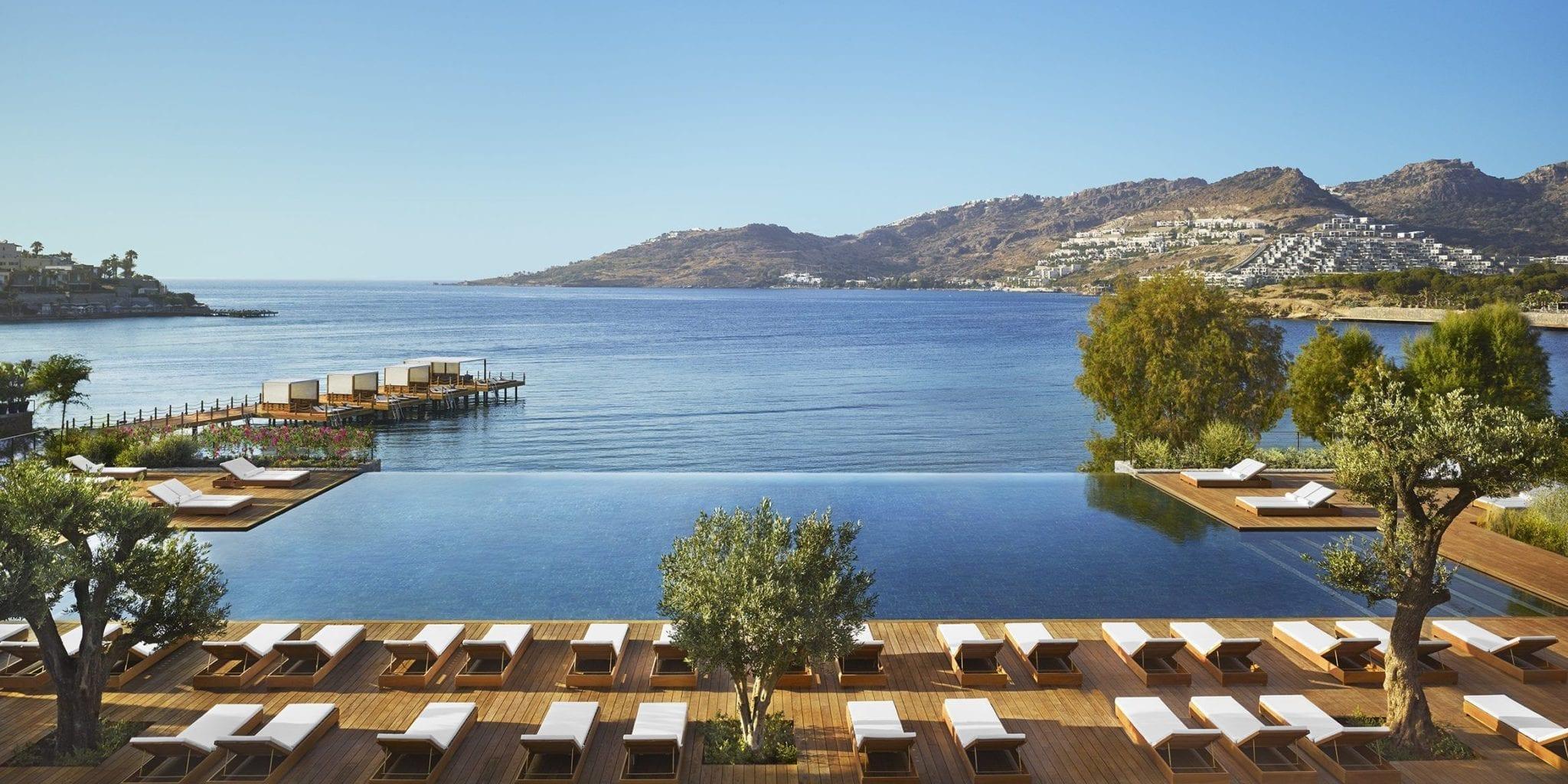 On the other hand, the 85,000 FNC can cause a dilemma on figuring out where to use it, rather than use it as you go during your travels since properties requiring 85,000 points or more are not as common. Think carefully!
Hilton Honors Aspire will give an annual free night certificate (with no cap) that will work on most Hilton properties. So, you can potentially redeem it for one night at some of the most aspirational properties like Waldorf Astoria Maldives Ithaafushi which can cost ~$3000 per night! The FNC will only work on standard rooms.
No points limit sounds great on paper, but the most aspirational properties are one of the toughest ones to book due to very limited availability and many Hilton Honors Aspire holders eyeing on those types of redemption. So, you'll need the right timing and luck to pull it off. In most cases, you'll settle for the less expensive, but luxurious properties nonetheless to redeem your free night certificate.
The FNC only applies to standard room redemption, meaning that you can't use the FNC to book a suite.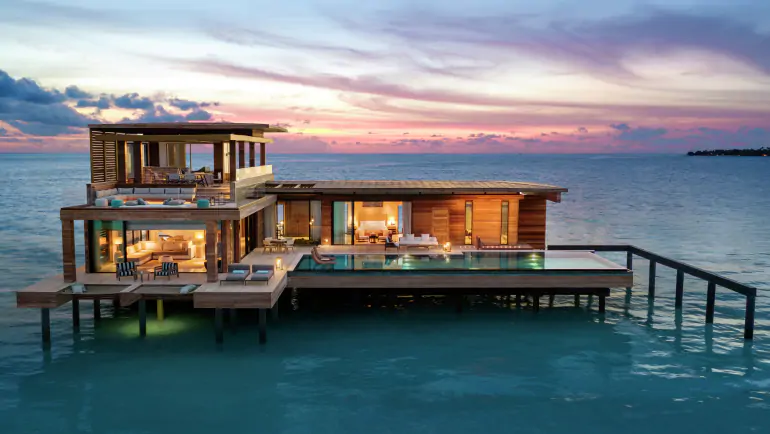 Hilton Honors Aspire FNC has the potential to be really amazing if you're lucky, but it also comes with a cost of it being restrictive to weekend nights. Marriott Bonvoy Brilliant's FNC is simpler to use as long as it meets the hotel's one-night points requirements. You can expect to have similar levels of luxury when redeeming either certificate at its max potential.

Marriott Bonvoy Brilliant vs. Hilton Honors Aspire- Statement Credits
Both cards will give you statement credit on their respective hotel chains when you book cash rates with their credit cards each card member year. Compared to the free night certificate, statement credits are much simpler and don't require as much thoughts to use. Statement credits alone can reduce the effective annual fee you pay on both cards.
Marriott Bonvoy Brilliant gives you yearly $300 dining credit that can be used worldwide, but split at $25/month. To some people, this would be as good as cash, but others may find it a hassle to remember to use the card monthly for dining. Conservatively, I'd value this benefit at $210 or 70% of the full value. Your mileage may vary on this one.
Hilton Honors Aspire gives you up to $250 resort credit on Hilton Resorts properties. While the selection of properties aren't as vast, there are 230+ Hilton properties worldwide that you can apply the credit to. The resort credit can be used for room rates, dining, amenities, taxes, and fees within Hilton Resort properties.
Hilton Honors Aspire also gives $250 airline incidental that works similarly to Amex Platinum's airline incidental fees. Here's the airline list:
Alaska Airlines.
American Airlines.
Delta Air Lines.
Frontier Airlines.
Hawaiian Airlines.
JetBlue Airways.
Spirit Airlines.
Southwest Airlines.
United Airlines.
The issue with the airline incidental credit is that it feels tacked on on a hotel credit card with no real connection to getting value out of your hotel stays. On top of that, you can only choose one of them, and you can only change it once per cardmember year if you happen to change your mind.
The airline credits can only be used on things like baggage fees, seat upgrade fees, pet fees, and etc. Basically things that you'd like to want- *ahem* flight tickets– do not work. You may find the credits to be worthless if you don't find yourself flying in one of the airlines above.
One exception is United Airlines where they have a digital wallet called United TravelBank that triggers the airline incidental credit. The great thing about United TravelBank is that it can be used to offset the cost of United-operated flights! Whatever amount you put in will expire in 5 years after purchase. So, even if you don't fly United every year and can't use the credits anywhere else, you may as well use them to fund your United TravelBank. Chances are, they will come in handy in the 5 year period before expiration.
Similar to the Free Night Award benefit, Marriott Bonvoy Brilliant has the simpler approach, but Hilton Honors Aspire can bring more value, but with more hoops to go through. Hilton Honors Aspire can potentially bring the most value if you can use the airline incidental credits.

Marriott Bonvoy Brilliant vs. Hilton Honors Aspire- Complimentary Status
Both cards will get you elevated status for their respective hotel chains to make your hotel stays better.
Marriott Bonvoy Brilliant grants you complimentary Platinum Elite status, which is Marriott Bonvoy's entry high-tier status. The main benefits include:
50% more points on paid Marriott stays
Room upgrades to highest room category including suites (subject to availability)
Guaranteed 4 pm late checkout (except for resorts, which is subject to availability)
Premium Internet
Lounge access if the hotel has it
Welcome Bonus Choice (points, breakfast, or amenities)
Hilton Honors Aspire grants you Diamond status, which is Hilton Honor's highest tier status. The main benefits include:
100% more points on paid Hilton stays
Room upgrades up to standard suites (subject to availability)
Food & Beverage credits on US Hilton hotels; Free breakfast on international Hilton hotels
Late checkout (subject to availability)
Executive lounge access if the Hilton property has it available
In the past, I've expressed that Marriott's Platinum Elite is a tad bit better than Hilton Diamond. While it's easy to get Hilton Diamond, that's the highest tier you'll ever get in Hilton Honors. Marriott Platinum still has 2 more levels of status above it (Titanium & Ambassador), so there's more potential for Marriott's elite status benefits to be better than Hilton's, if you can reach the nights requirements.
One can argue that if the top status is easily achievable by just opening a credit card, some of the benefits will be harder to obtain like suite upgrades, and the status as a whole will be more susceptible to negative changes due to too many people holding the status.
With Marriott, you can combine a US personal and a US business credit card to help you reach status faster. This trick greatly helps to reach Titanium Elite and beyond, but it's not as easy as just opening a credit card with Hilton.
In the end, status benefits are much more valuable on luxury properties and their value will depend on your travel habits as well. Can you really say you value status if you only stay at Courtyards and Hampton Inns type of properties?
Marriott Bonvoy Brilliant vs. Hilton Honors Aspire- Elite Night Credits
Marriott Bonvoy Brilliant now start you with 25 elite nights every calendar year as long as the card's opened. On the plus side, you can stack it with the Marriott Bonvoy Business Card that would result in you starting with 40 nights. This trick greatly helps to reach Titanium Elite, requiring you 35 elite nights instead of 50 in a single calendar year.
Hilton Honors Aspire doesn't give elite night credit boosts, nor any other Hilton Honors co-branded credit cards. Why would this matter if you already reach Hilton's top tier status? The answer is Lifetime Status progress.
Marriott has the easier requirement to reach Lifetime Platinum compared to Hilton's Lifetime Diamond.
To reach Lifetime Platinum with Marriott, you'll need:
10 years as a Platinum Elite or higher (non-consecutive) and
600 nights (paid and award stays count) (Elite nights from credit cards also count)
To reach Lifetime Diamond with Hilton, you'll need:
10 years as a Diamond (non-consecutive) and
1000 nights (paid and award stays count); or spend $200,000 at Hilton properties
Marriott credit cards can really help you towards Lifetime status in their program while Hilton credit cards don't. To some, it's worth paying the extra annual fee for the extra elite nights to reduce the need/urge to mattress run. But, elite night credit boosts won't help those who already have Lifetime Platinum/Titanium with Marriott Bonvoy.
Marriott Bonvoy Brilliant vs. Hilton Honors Aspire- Earning Rates

Both cards have similar earning categories, but at different rates. Since Marriott and Hilton points are worth differently, the value you get from spending on the cards can look deceiving, especially Hilton Honors Aspire with big looking numbers on its earning rates. Let's assume that Marriott points are worth 0.6 cents each, while Hilton points are worth 0.4 cents each.
| Earning Categories | Marriott Bonvoy Brilliant Earning rates (Real Return) | Hilton Honors Aspire Earning Rates (Real Return) |
| --- | --- | --- |
| Marriott/Hilton | 6x (3.6%) | 14x (5.6%) |
| Flights directly booked with airlines | 3x (1.8%) | 7x (2.8%) |
| Car rental/ AmexTravel.com flights | 2x (1.2%) | 7x (2.8%) |
| Dining | 3x (1.8%) Global | 7x (2.8%) US Only |
| Everything else | 2x (1.2%) | 3x (1.2%) |
Hilton Honors Aspire is the better card to get value back compared to the Marriott Bonvoy Brilliant, but they're not too far off compared to the surface numbers once you've done the math. Nonetheless, I've expressed that spending with hotel credit cards don't provide good value, even when spending them on the hotels, in most cases.
In my opinion, the bulk of your hotel points earning should be earned on paid rates on your hotel stays with elite status boost to accelerate your earnings when points redemption don't provide good value.
Marriott Bonvoy Brilliant vs. Hilton Honors Aspire- Other Travel Benefits

Both cards come with the standard travel benefits you'd expect from a premium travel credit card from American Express like:
Priority Pass Select (unlimited Priority Pass lounge visits)
Trip Delay & Cancellation protections
Baggage Delay Insurance
No Foreign Transaction Fee
Secondary Collision Damage Waiver on car rentals
Interestingly enough, the Hilton Honors Aspire doesn't provide Global Entry or TSA PreCheck credit, which the Marriott Bonvoy Brilliant does. Thus, the Marriott Bonvoy Brilliant can be used as your Global Entry credit card if you don't have or plan to get other premium travel credit cards like the Amex Platinum, Chase Sapphire Reserve, or Capital One Venture X.
Global Entry will provide expedited entry to airports as it includes TSA PreCheck, and allow you to skip immigration when you exit a US airport.
Conclusion
Hilton Honors Aspire has been dubbed as the best hotel credit card. After breaking down the benefits of both the Aspire and the Brilliant, I will say that the Brilliant is the better card on paper now. Marriott Platinum Elite is better than Hilton Diamond from my past valuation, and the elite night credit boosts from Marriott credit cards help progress towards Lifetime status while Hilton credit cards don't.
Bonvoy Brilliant's dining credits are easier to use compared to Hilton Aspire's resorts credit. But, it requires you to constantly keeping track of its usage every month. If you have trouble keeping up, then you'll lose value. On the other hand, Hilton Aspire's credits can potentially pay you for using the credits properly. But, you'd at least need to go to a Hilton resort at least once per year and be able to use the airline incidental credits, which can be challenging for some travelers to use.
Both cards share unique drawbacks when it comes to redeeming the free night certificates.
While Hilton's free night award can be really great for very expensive properties, it won't make sense for all travelers, and they can end up losing value by getting poor value out of their redemption. The fact that it only works on weekend nights could also bring inconvenience to some travelers in some destinations.
The same thing can be said about the Brilliant's 85,000 certificate. It requires you to go to a location where a very expensive property is present to get outsized value, which may not be realistic for many people.
When it comes down to it, your travel habits will matter the most. As Marriott and Hilton cover very good chunks of global footprint, you won't have much trouble finding properties belonging to either chains.
Just because a card is objectively better, that doesn't mean it will be the right card for you. Do make sure to evaluate your travel habits to decide whether the Aspire or the Brilliant makes more sense to you. If you're a hotel enthusiast and enjoy trying out different hotels and their experiences, getting both cards is a great move if your budget allows for both.
If you do find the information in this post useful in helping you decide on either getting the Marriott Bonvoy Brilliant or the Hilton Honors Aspire, or both, please consider using my referral links to help support the site!
Apply for the Marriott Bonvoy Brilliant here.
Apply for the Hilton Honors Aspire here.