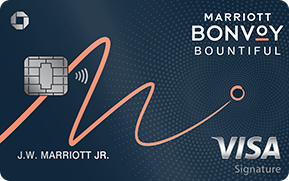 Advertiser disclosure: This post may include affiliate links (including sidebar banners) in which this site may receive compensation if a purchase is successfully made (at no extra cost to you) after being redirected from here. Thank you for your support!
Is It Worth Getting the Marriott Bonvoy Bevy/Bountiful Credit Cards?
New Marriott Bonvoy credit cards have just been released by the name of Marriott Bonvoy Bevy and Marriott Bonvoy Bountiful from American Express and Chase respectively. How do these new cards fare compared to other Marriott cards? Let's dig deep to the benefits!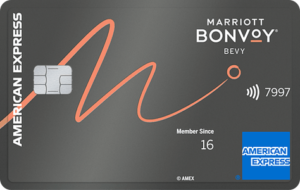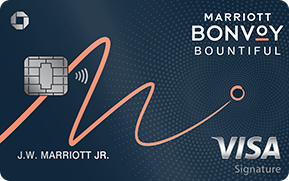 Marriott Bonvoy Bevy/Bountiful Card Benefits
Both cards boast a $250 annual fee with the following benefits:
Complimentary Gold Elite status
15 Elite Night Credits
1000 Bonus Points on every paid stay
Free night certificate worth up to 50,000 points after spending $15,000 in a year. Can be topped off up to 15,000 points
The earning multipliers are:
6x on Marriott purchases
4x on combined worldwide restaurant and US supermarket purchases for the first $15,000
2x on all other purchases
Marriott Bonvoy Bevy & Bountiful Are Not Worth Keeping in the Long Run
To go with the "B" naming schemes that these credit cards, I'd say that the Bevy & Bountiful are Blunders!
It's shocking that the $250 hotel credit cards do not give free night certificates after the cards' renewal. It's to be expected that the middle of the pack of the Marriott Bonvoy credit cards would at least give 50,000 FNC automatically, and not have to work your way towards one. Compared to other Marriott Bonvoy credit cards, the Bevy and Bountiful lose out in many ways.
With $95 annual fee Chase Marriott Bonvoy Boundless, you can get:
35,000 FNC with no spending requirement
15 elite night credits
1 Elite night credit after every $5000 spend
The earning multipliers aren't very enticing to justify spending a lot on the card, especially to reach the $15,000 threshold just for a 50k points FNC. The opportunity cost is that you could leave out spend for new signup bonuses.
Gold Elite is nothing special as the sweet spot in the Marriott program is Platinum Elite, which you can now get with the refreshed Amex Marriott Bonvoy Brilliant. Plus, the Bonvoy Brilliant gets you:
85,000 FNC with no spending requirement
25 elite night credits
Then, the last publicly available card you can apply for that's worth comparing to is the Amex Marriott Bonvoy Business, which gets you:
35,000 FNC with no spending requirement
7% discount on standard room rate, which is better than 1000 bonus points in most cases
4x on worldwide dining with no cap
Ability to stack elite nights with US personal credit card (up to 40 nights with the Bonvoy Brilliant now)
Signup Bonus & Product Change Strategies
Even though the Bevy & Bountiful are bad cards in my opinion, their signup bonuses are still worth going after if you're looking into redeeming free nights at Marriott brands. Their usefulness extends to just being more options to get more Marriott points in the long run. Then, you can product change to better options after the first year is up.
However, be mindful of the Marriott One-Lane Rule, which is an important rule to be aware of when you want to sign up for a Marriott credit card. The Marriott "One-Lane" rule is definitely an important rule to be aware of when it comes to signing up for a Marriott Bonvoy credit card. Because Marriott cards are issued by both American Express and Chase in the US, there's an issue with signup bonus eligibility.
For example, if your first Marriott Bonvoy credit card is from Chase, then you're only eligible for the signup bonus of Marriott Bonvoy credit cards issued by Chase. After that, then you must wait 24 more months after you received your last signup bonus from a Chase Marriott credit card if you decide to signup for an American Express Marriott Bonvoy card.
Sign up for the Marriott Bonvoy Bevy if:
You exhausted the signup bonus for the Chase Marriott cards side (Boundless & Bold)
You're over 5/24 that prevents you to signup for Chase credit cards
You can't wait until your one-lane rule 24 months timer reset after your last Chase Marriott card bonus
You want to eventually downgrade to the regular Amex Marriott Bonvoy Card ($95 AF with 35k FNC with no spend requirement)
Take advantage of the more generous Amex retention offers
You want to signup for the Bonvoy Business Card and plan to stack elite nights and get its signup bonus too
Sign up for the Marriott Bonvoy Bountiful if:
You exhausted the signup bonus for the Amex Marriott cards (Brilliant & Business)
You can't wait until your one-lane rule 24 months timer reset after your last Amex Marriott card bonus
You want to eventually upgrade to The Ritz-Carlton Rewards Visa ($450 AF with 85k FNC with no spend requirement)
You want to spend money abroad to reach the signup bonus as Visa will be more accepted than American Express outside of the US
Take advantage of Chase's 24 month reset on the signup bonus (vs. Amex's lifetime signup bonus)
For me, as I have both the Bonvoy Brilliant & Business, my next move would be the Bountiful as I plan to get the Ritz Card down the road. Then, I can work my way down with the Boundless and/or Bold.
Conclusion
Even though the Marriott Bonvoy Bevy & Bountiful try to be the mid-tier points powerhouse card, they fail due to the lack of benefits that make hotel cards as keeper cards, which are the automatic free night certificates after renewal. The rewards structure just don't cut it to incentivize spending a lot on these hotel cards. But, I'd still keep them in mind just for the signup bonuses. After that, it'd be better to product change them after the first year, in which both the Amex and Chase side have good options, including the Marriott Bonvoy Card and The Ritz-Carlton Rewards Visa respectively.